TGIF KAPIHAN Net First TGIF NCS Duty - DV3XVB JET eQSL Cards
Saturday, November 04, 2023
These eQSL cards are given to the stations for checking-in and participating in the TGIF KAPIHAN Net while being called by a first-time NCS for the net, DV3XVB JET, on the weekend of November 3-4, 2023—through digital radio platform on the KAPIHAN Network.
Net Control: DZ4E Edfil & DV3XVB Jet


Thank you for participating. Salamat po sa inyong lahat. 7-3!
List and download the eQSL files >
View the TGIF KAPIHAN Net log sheet >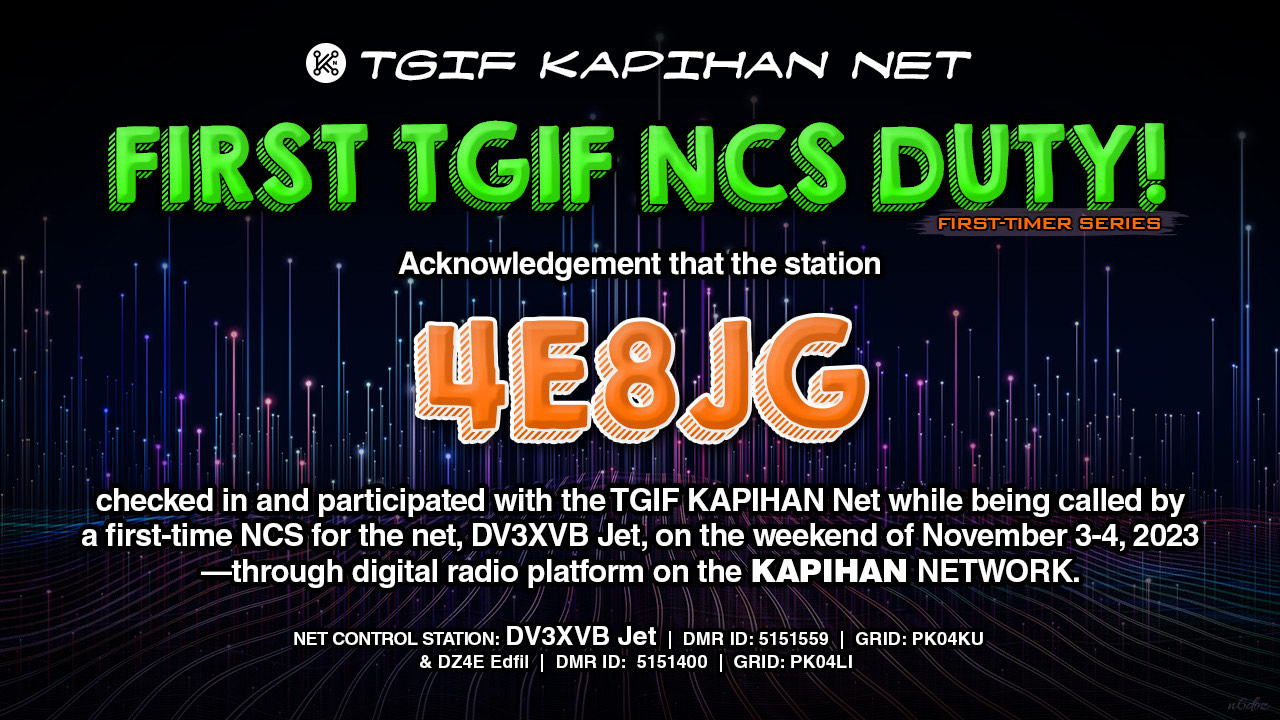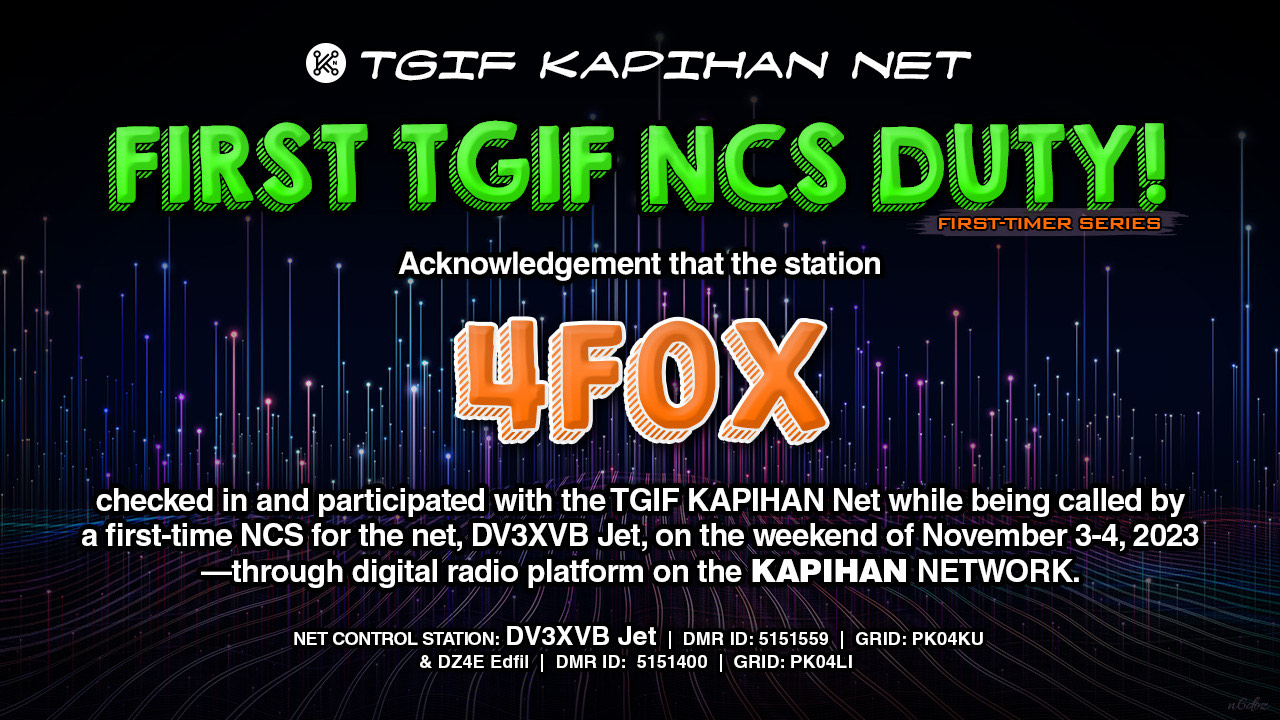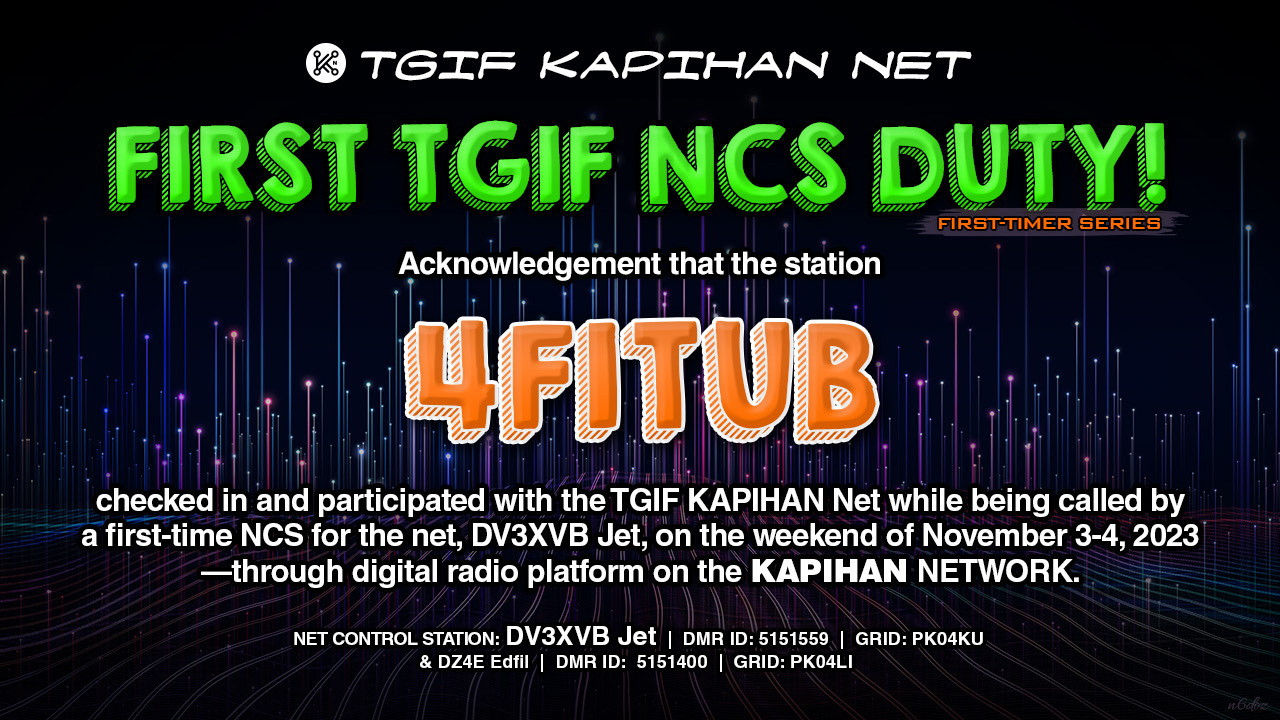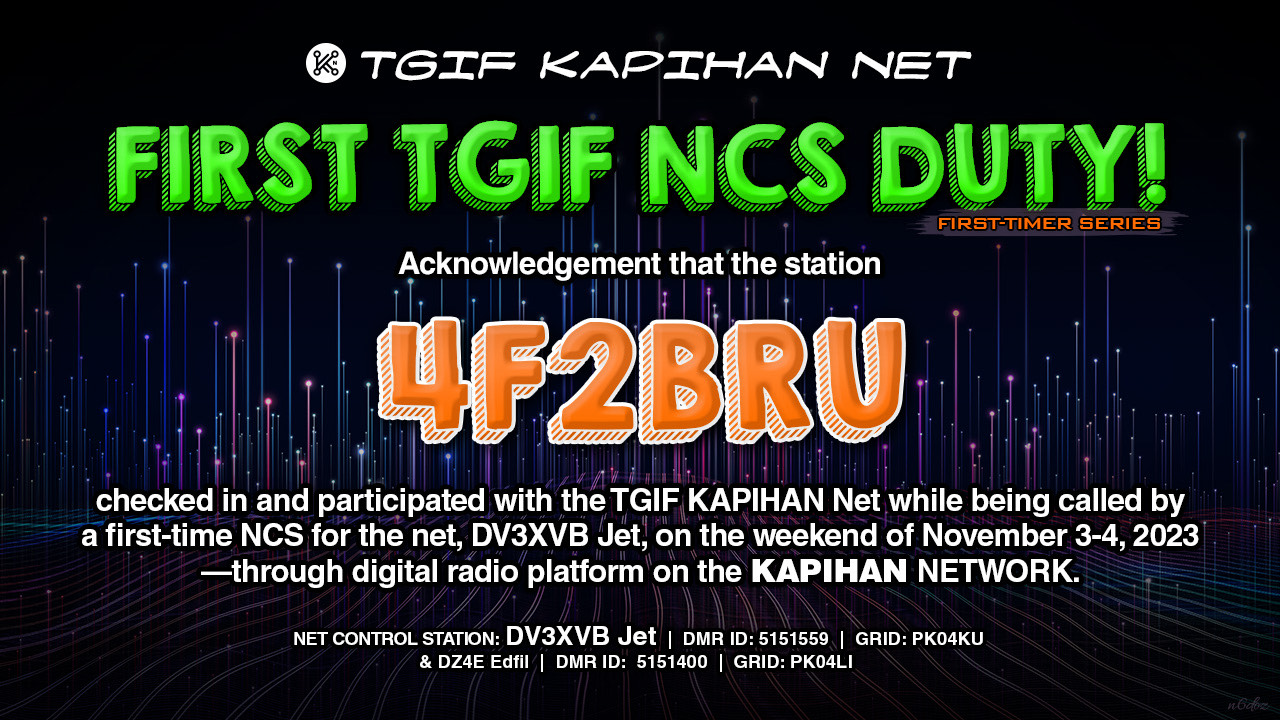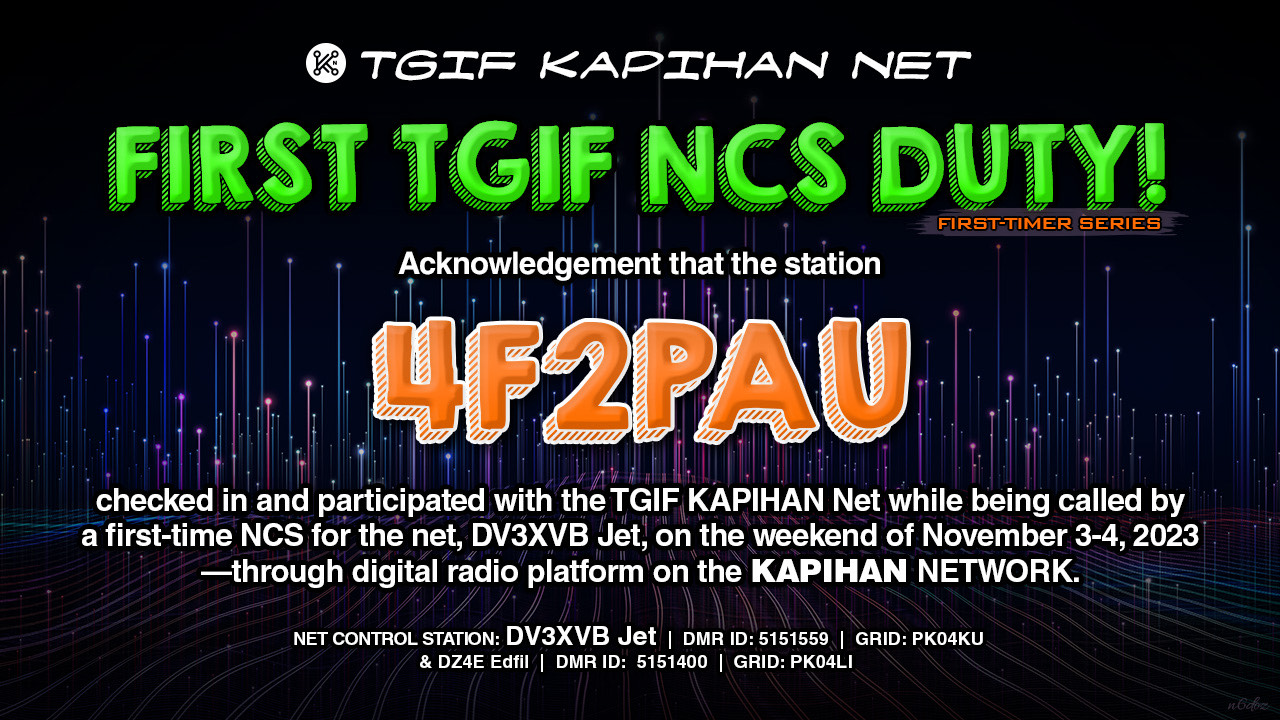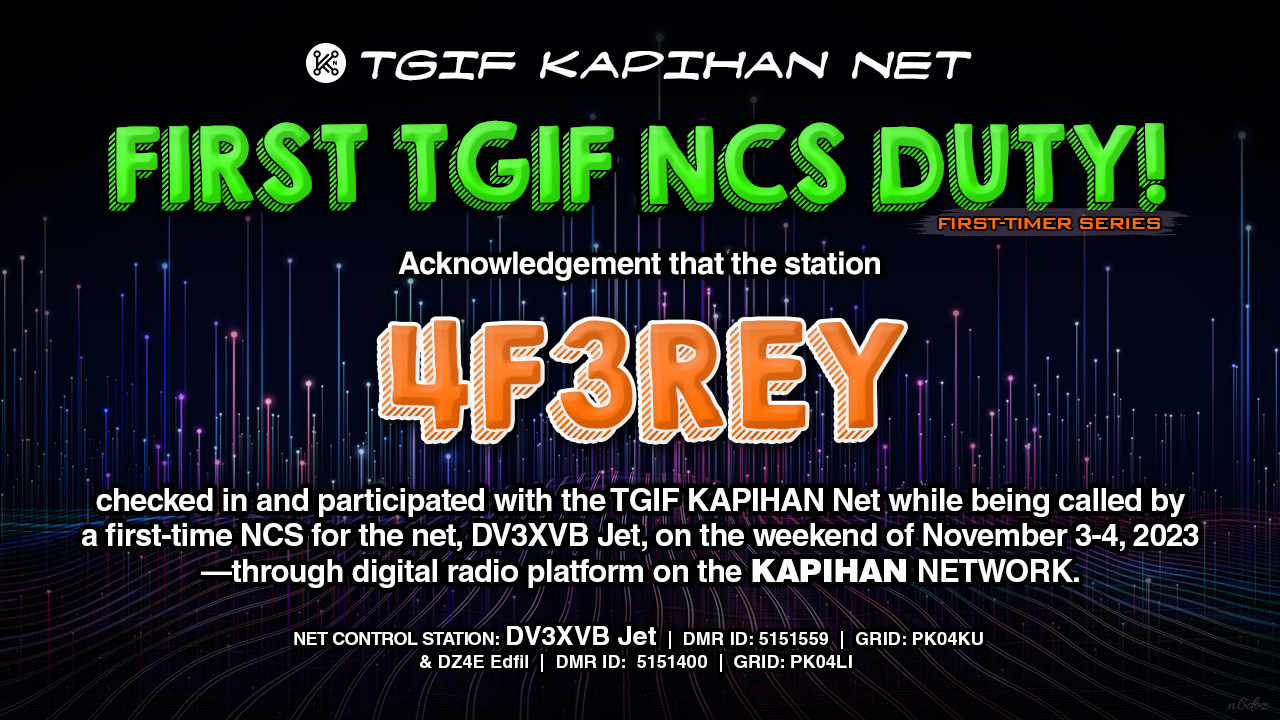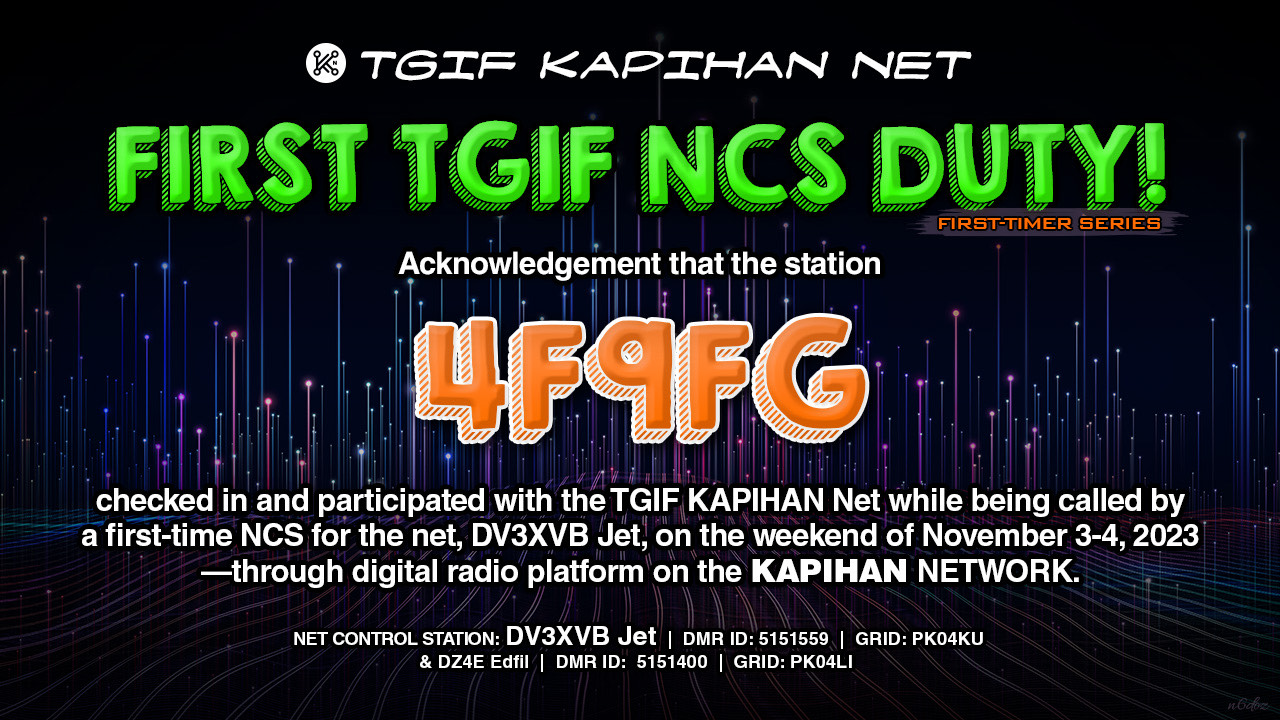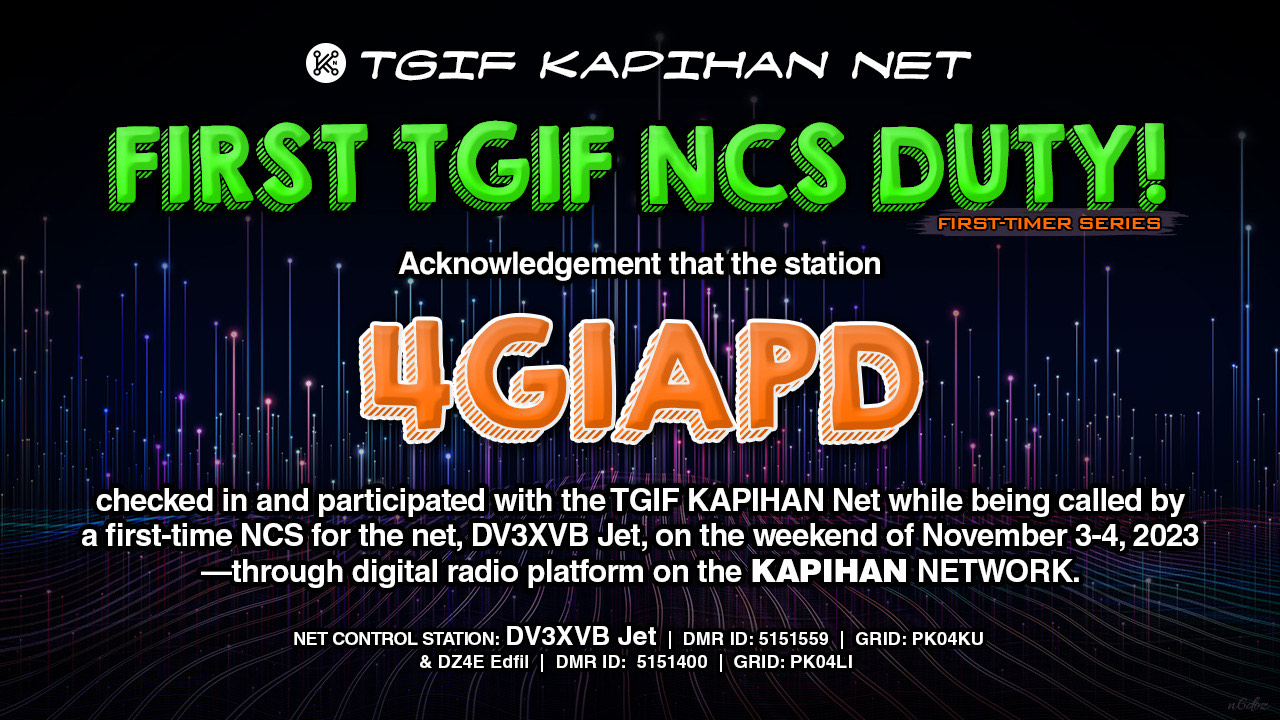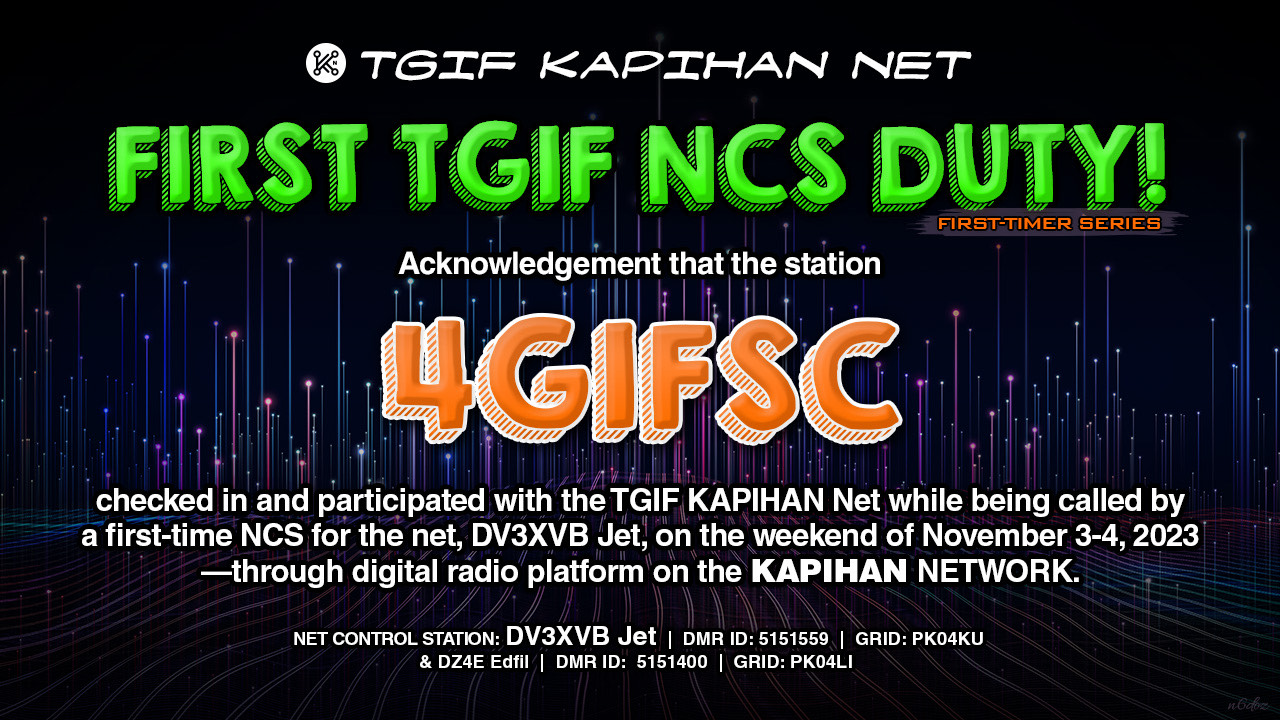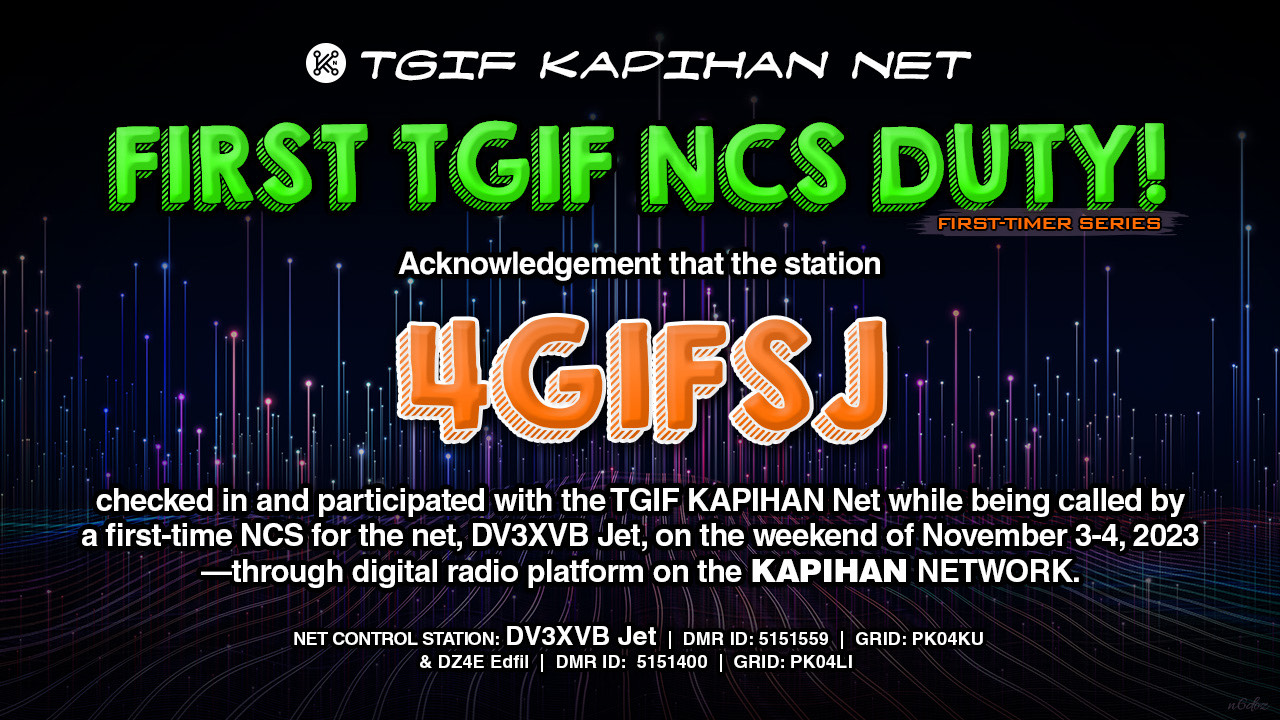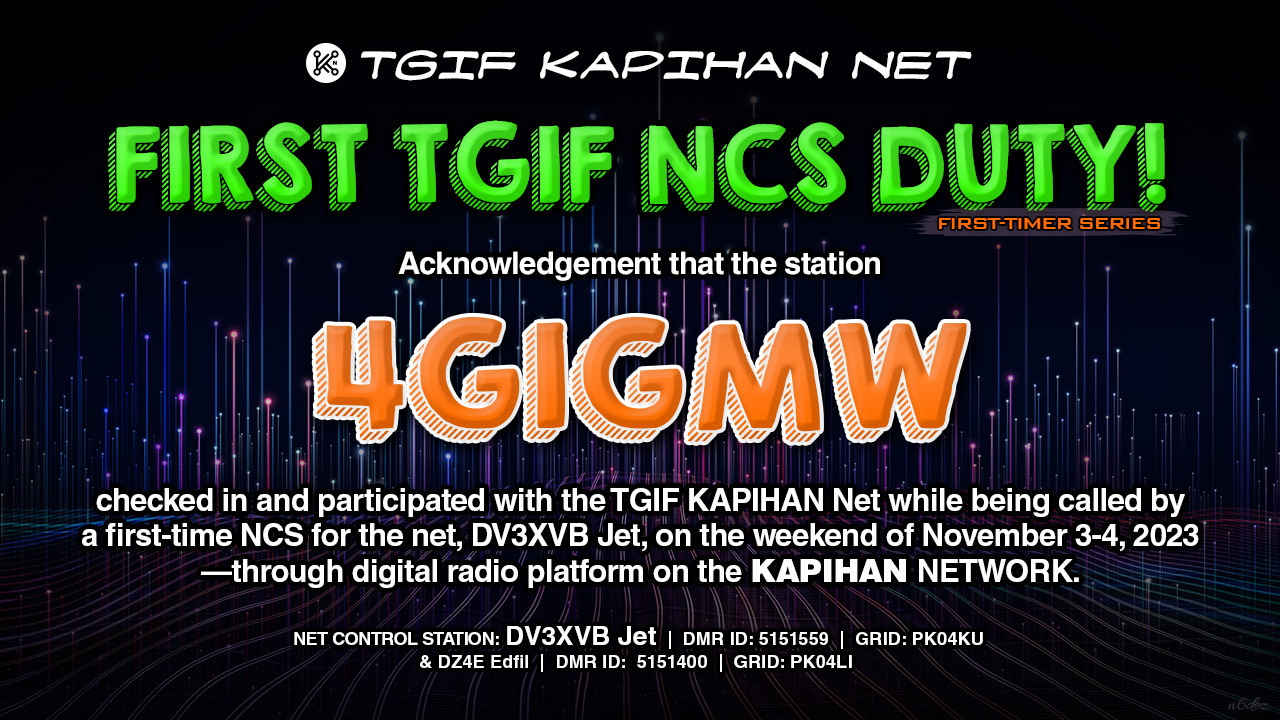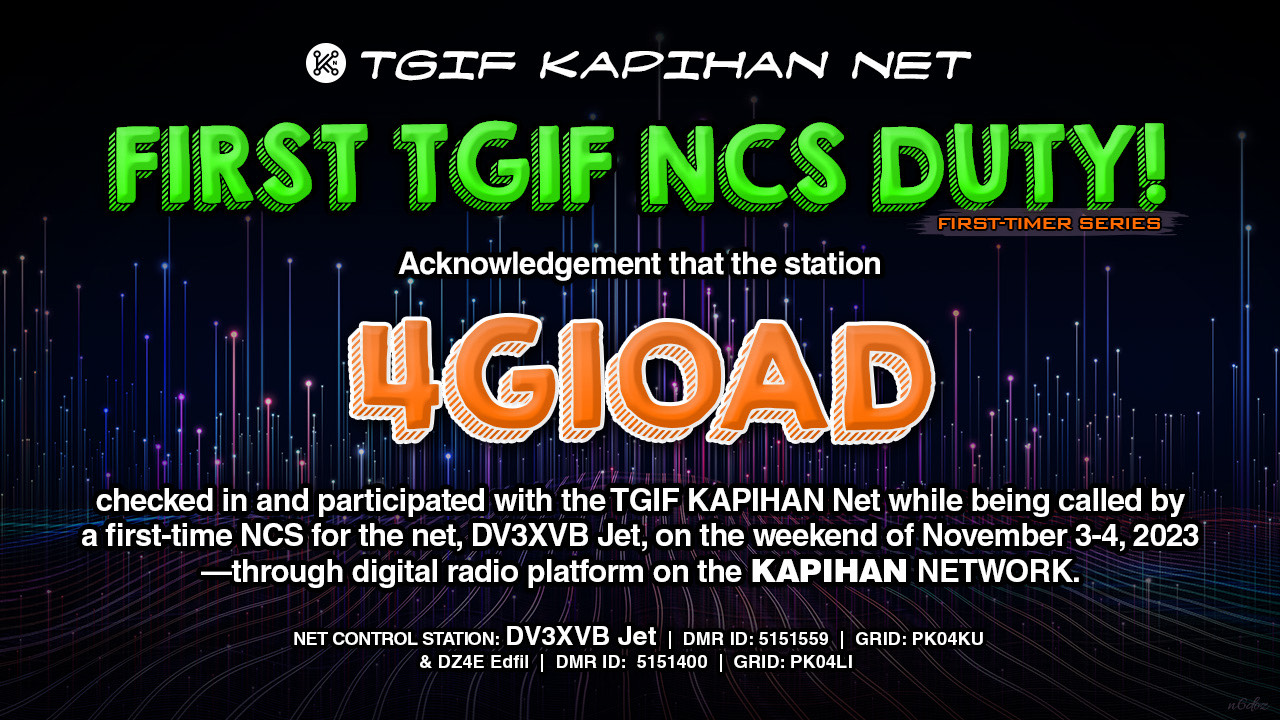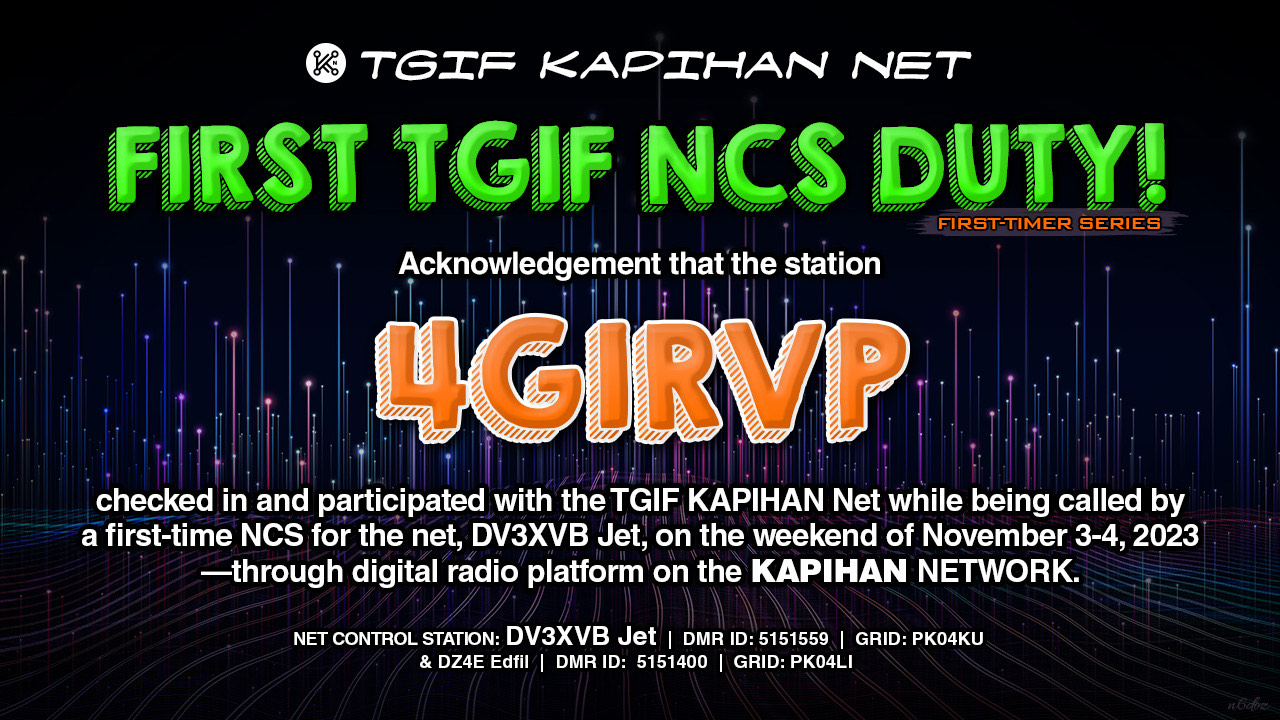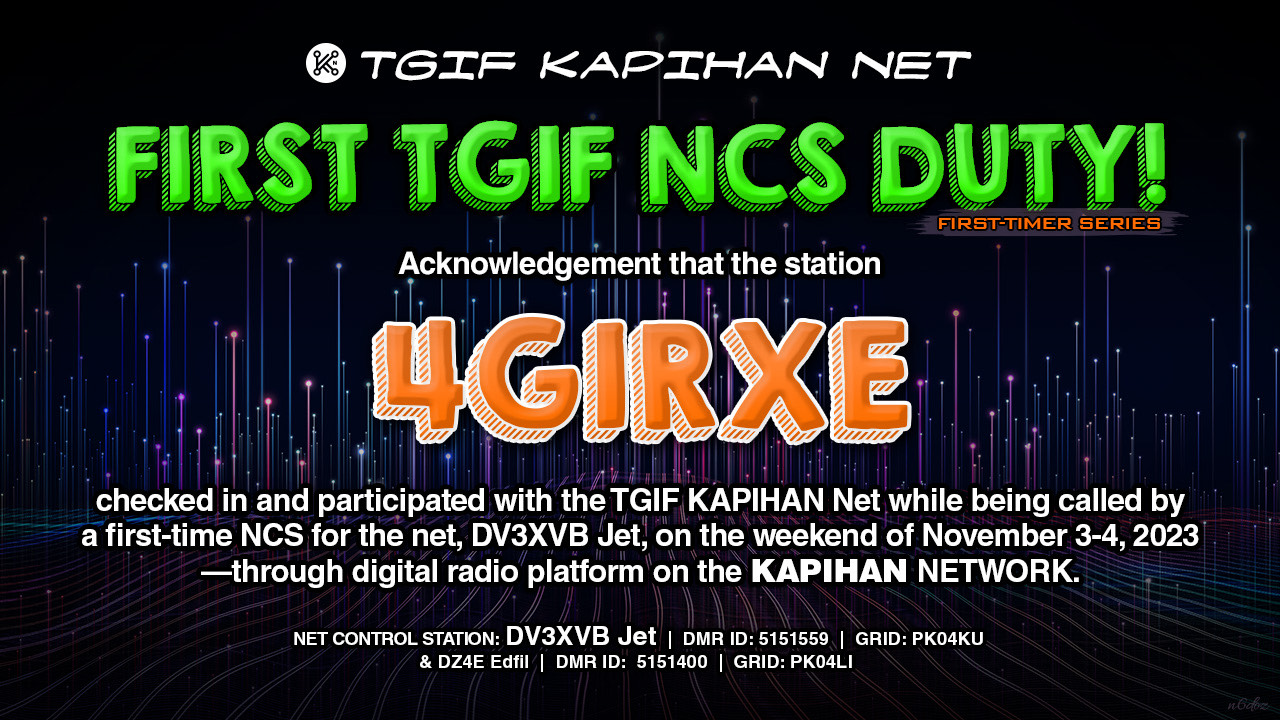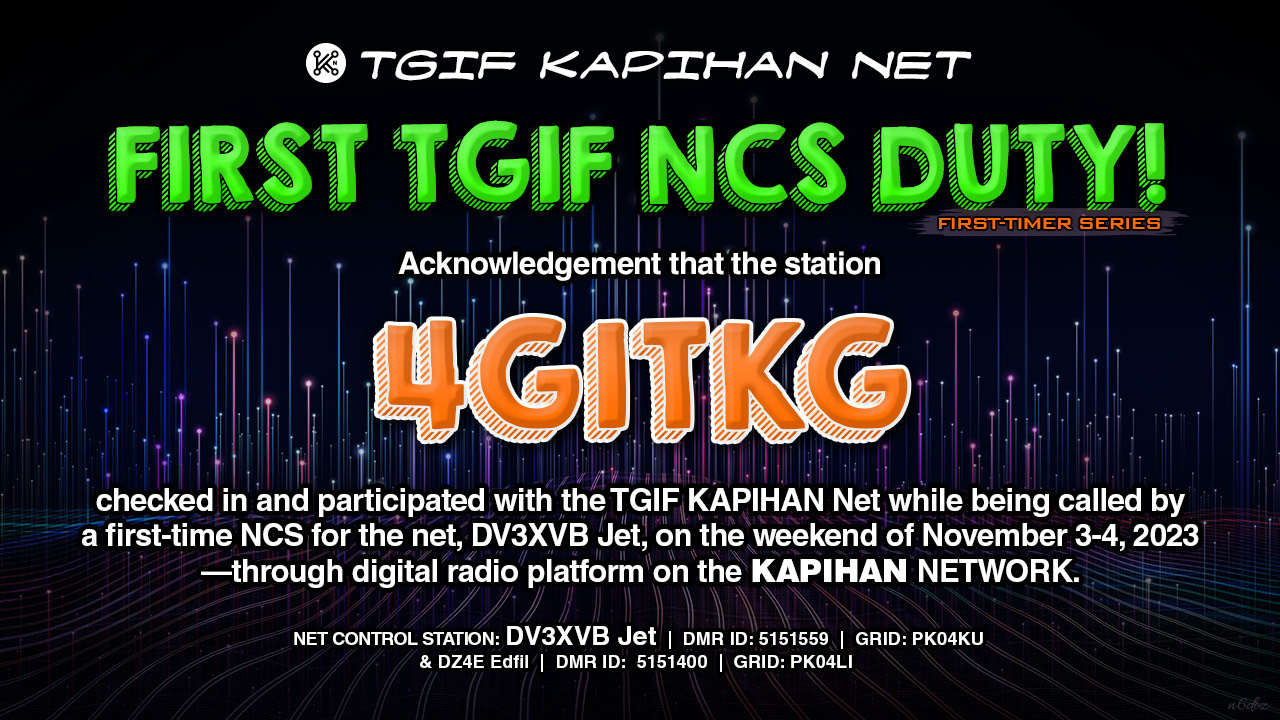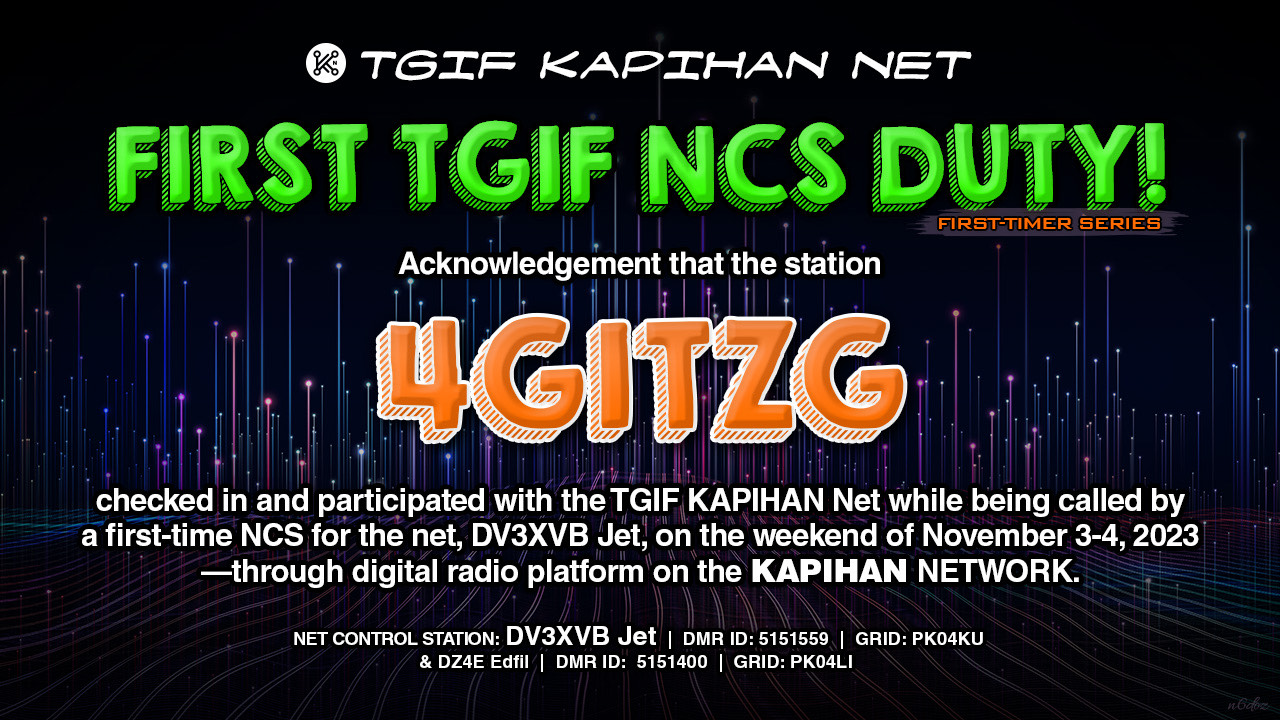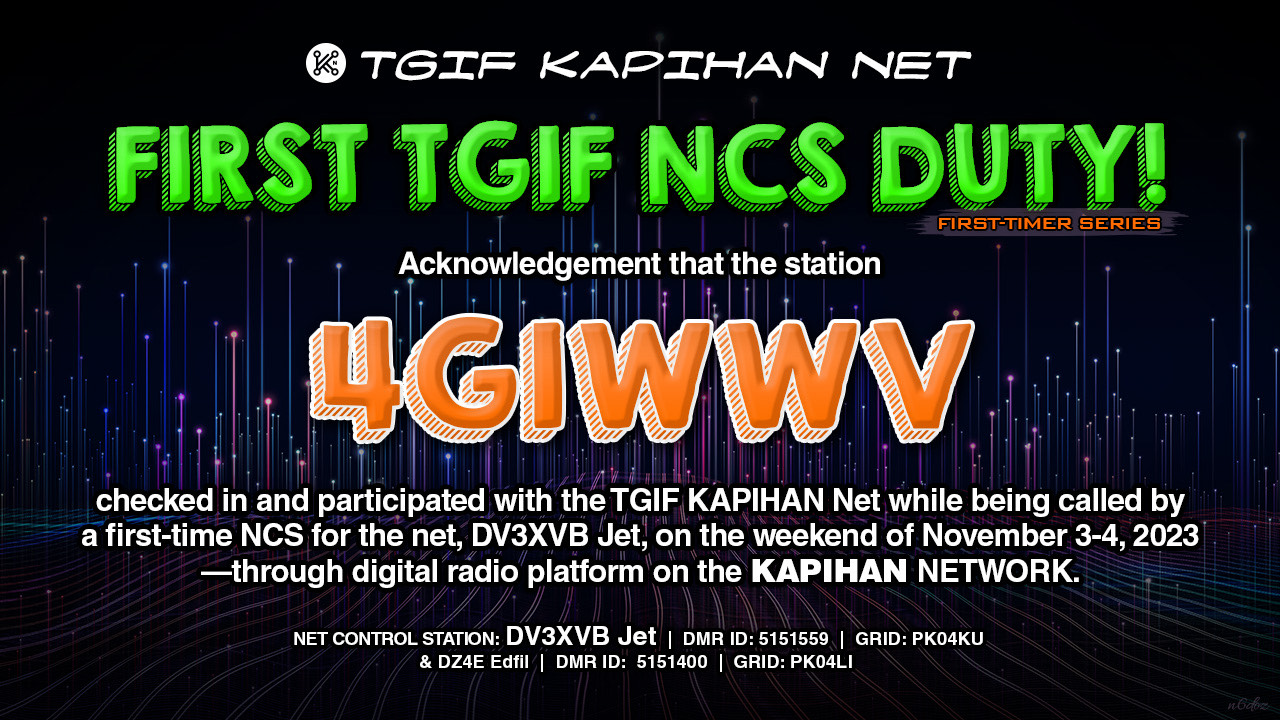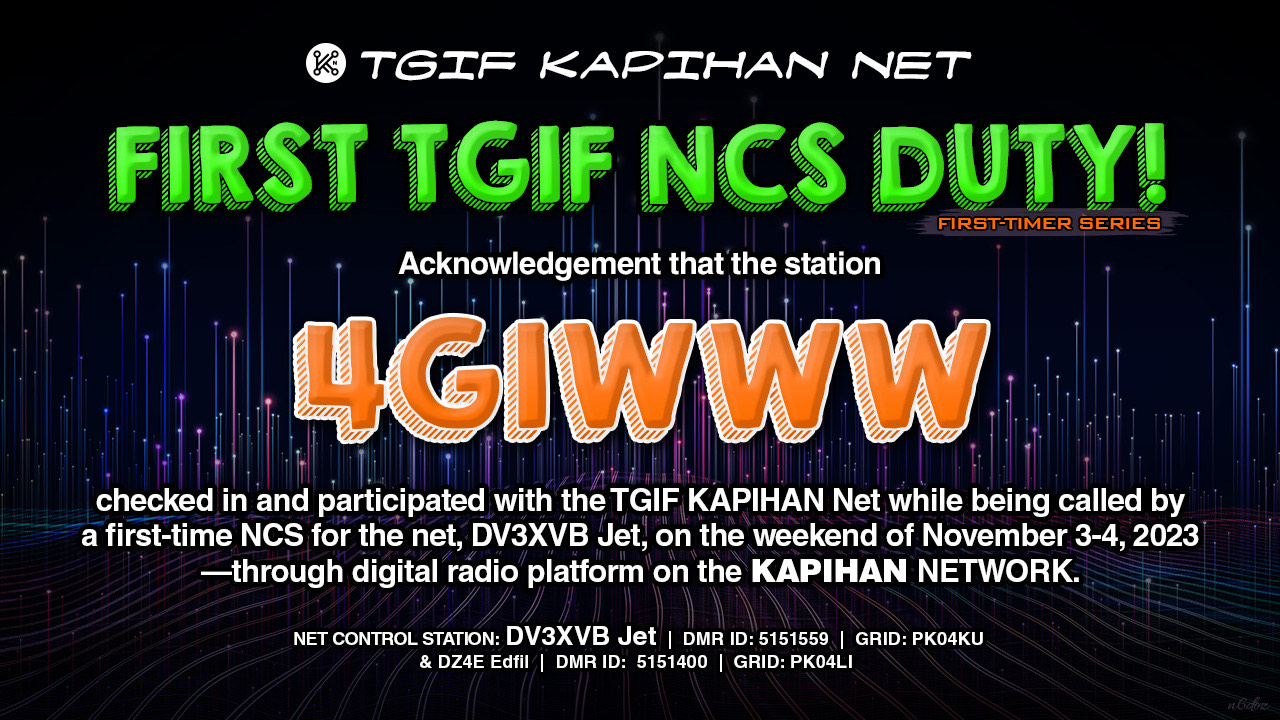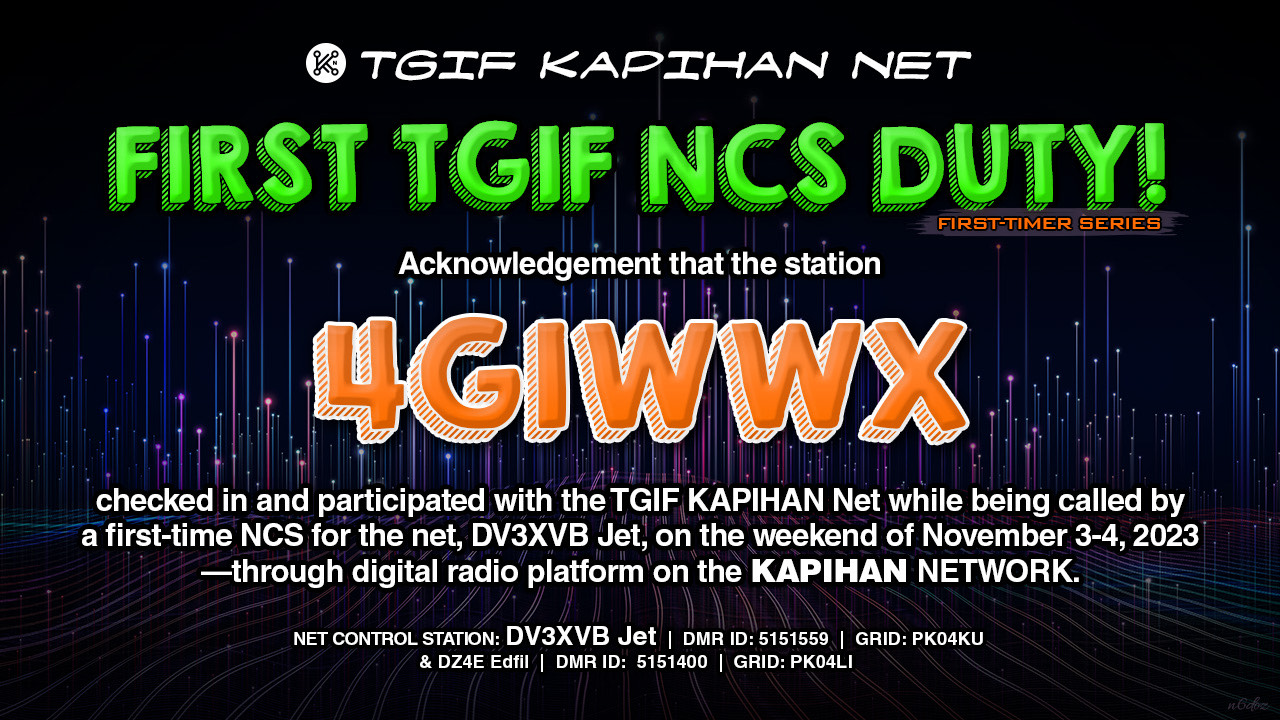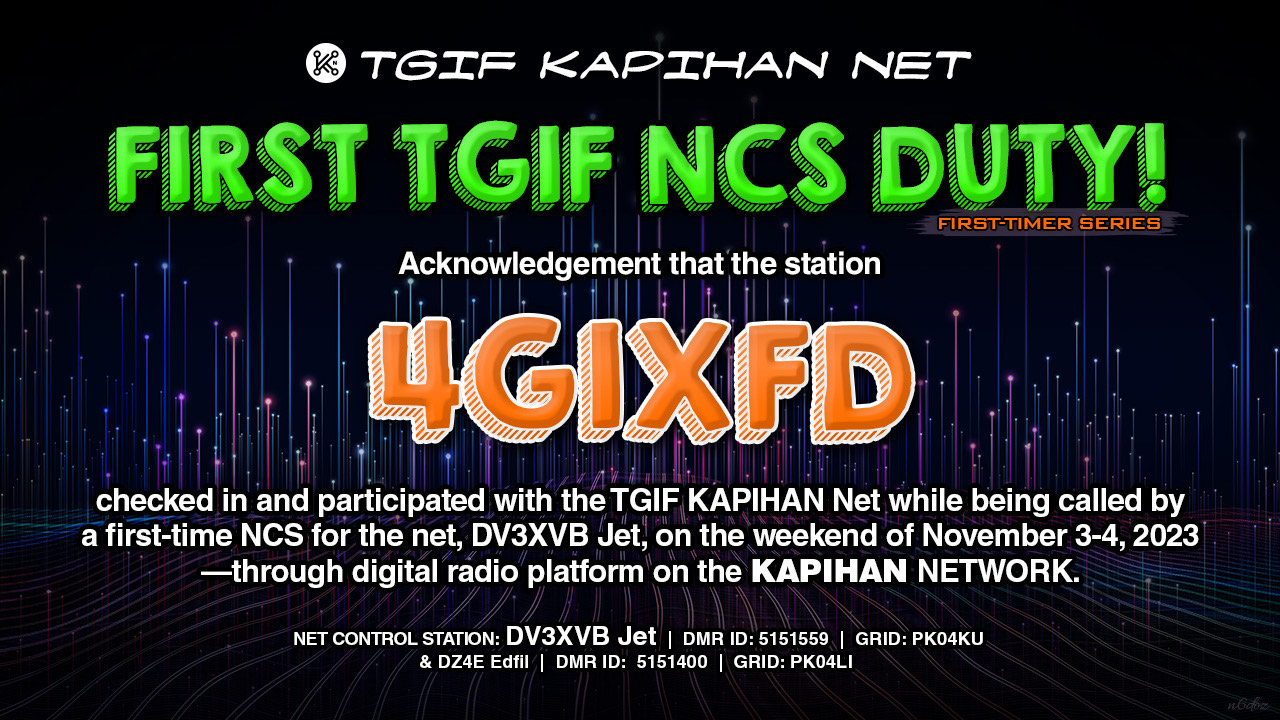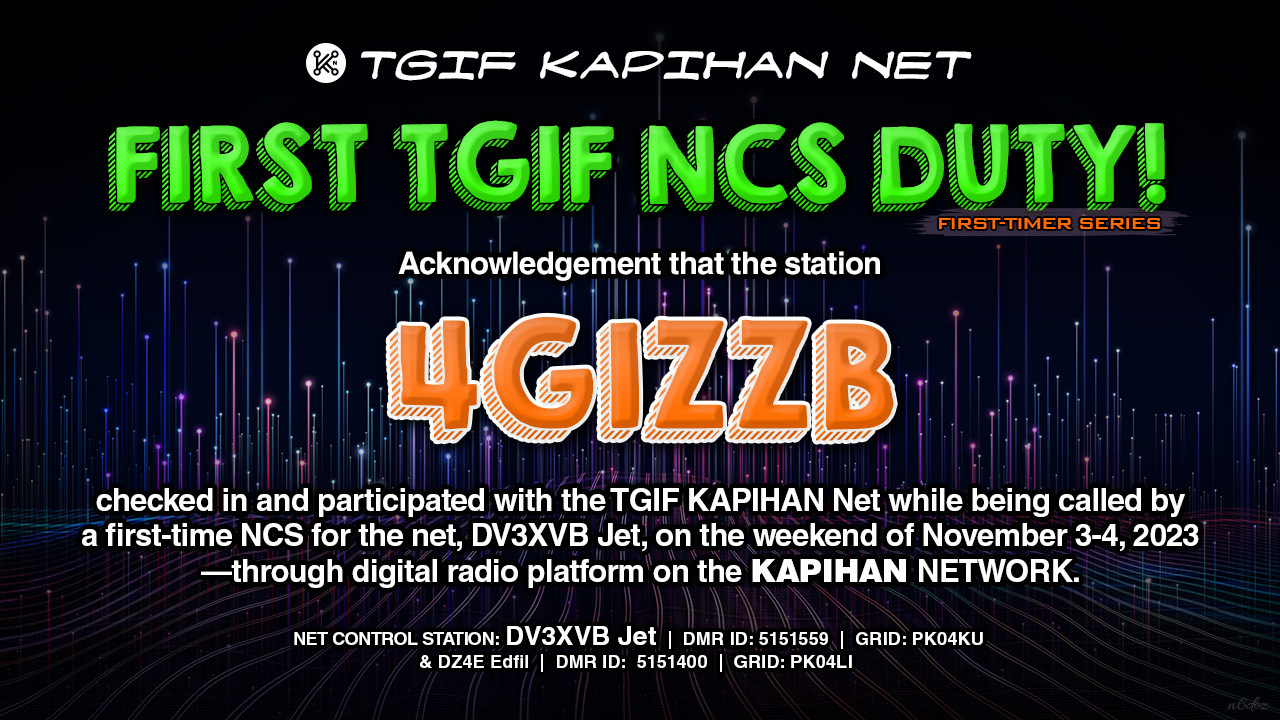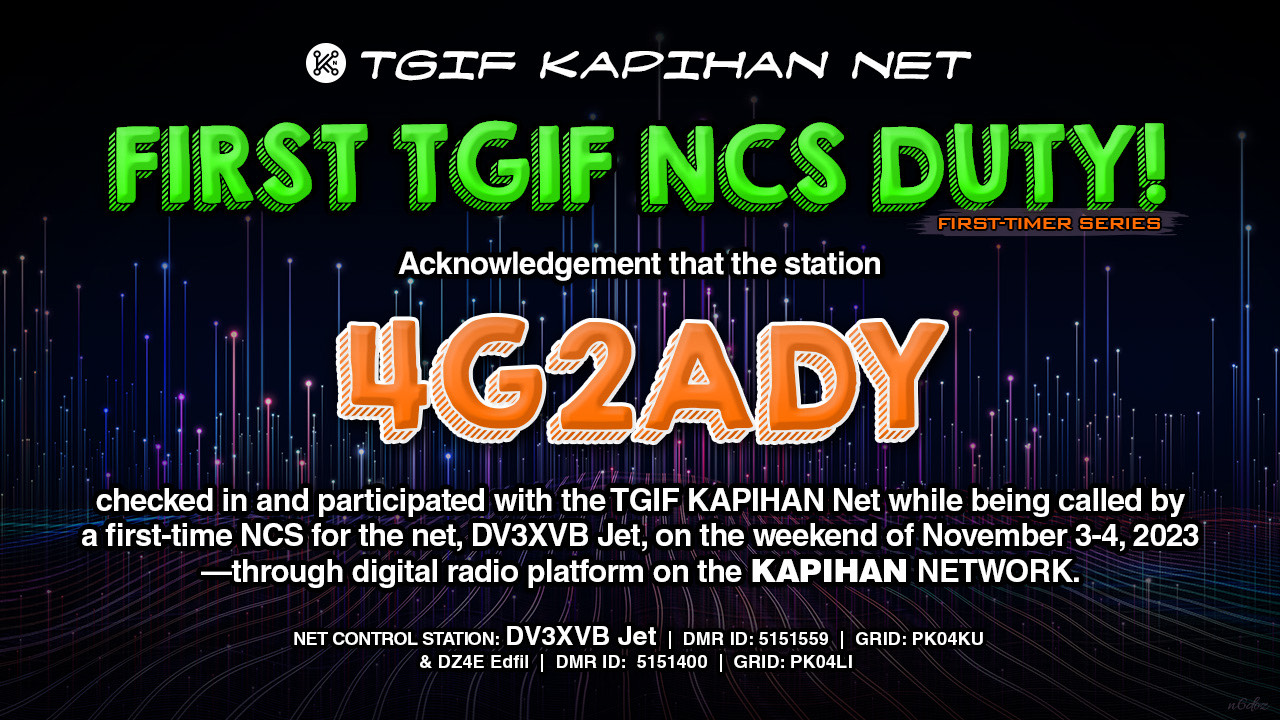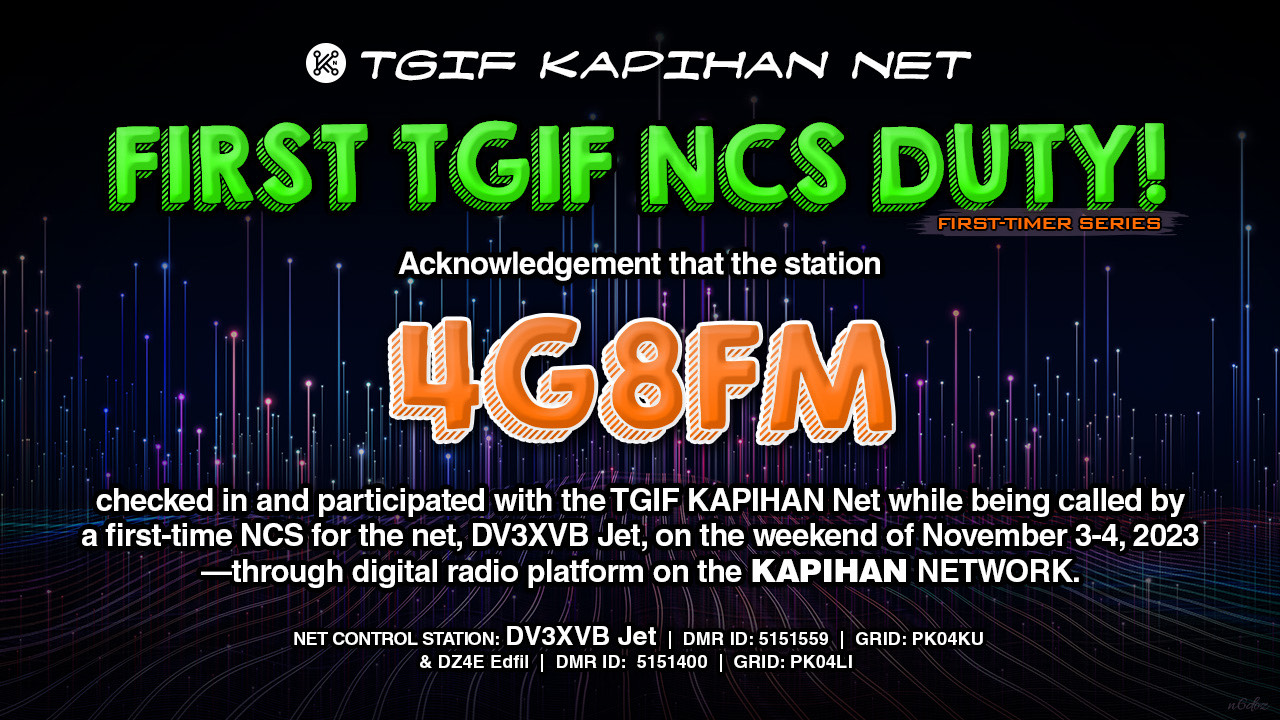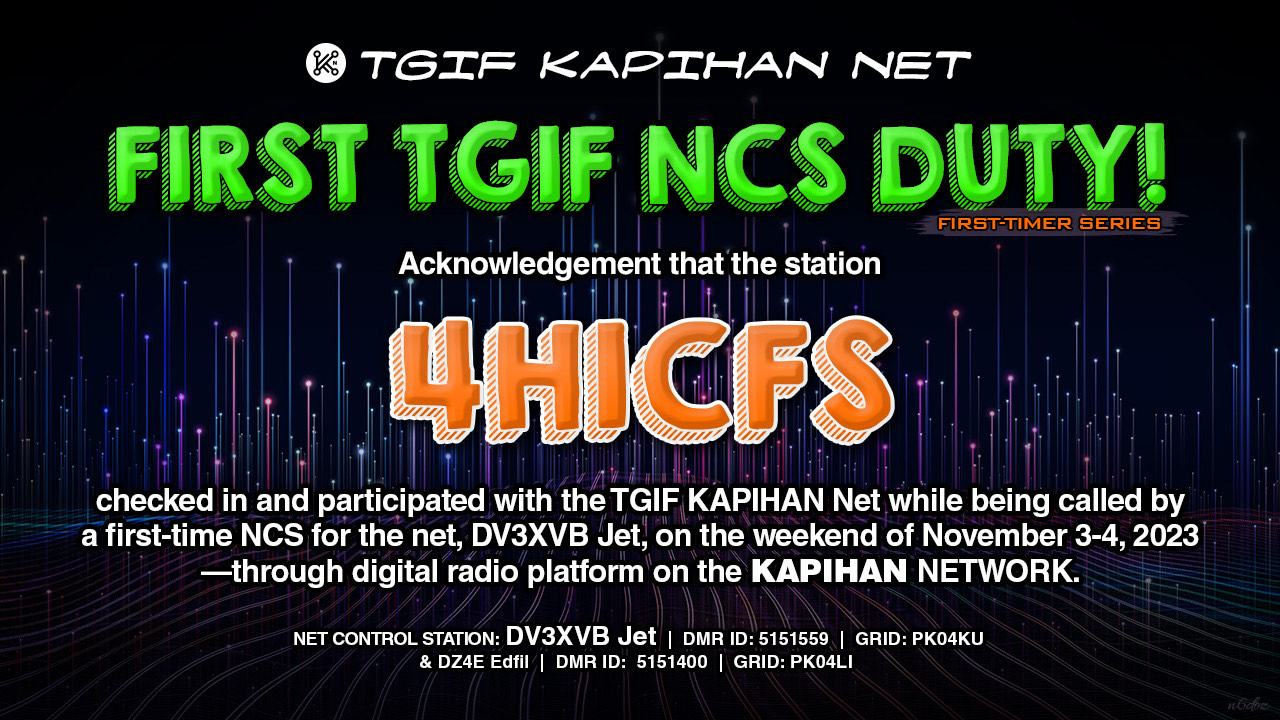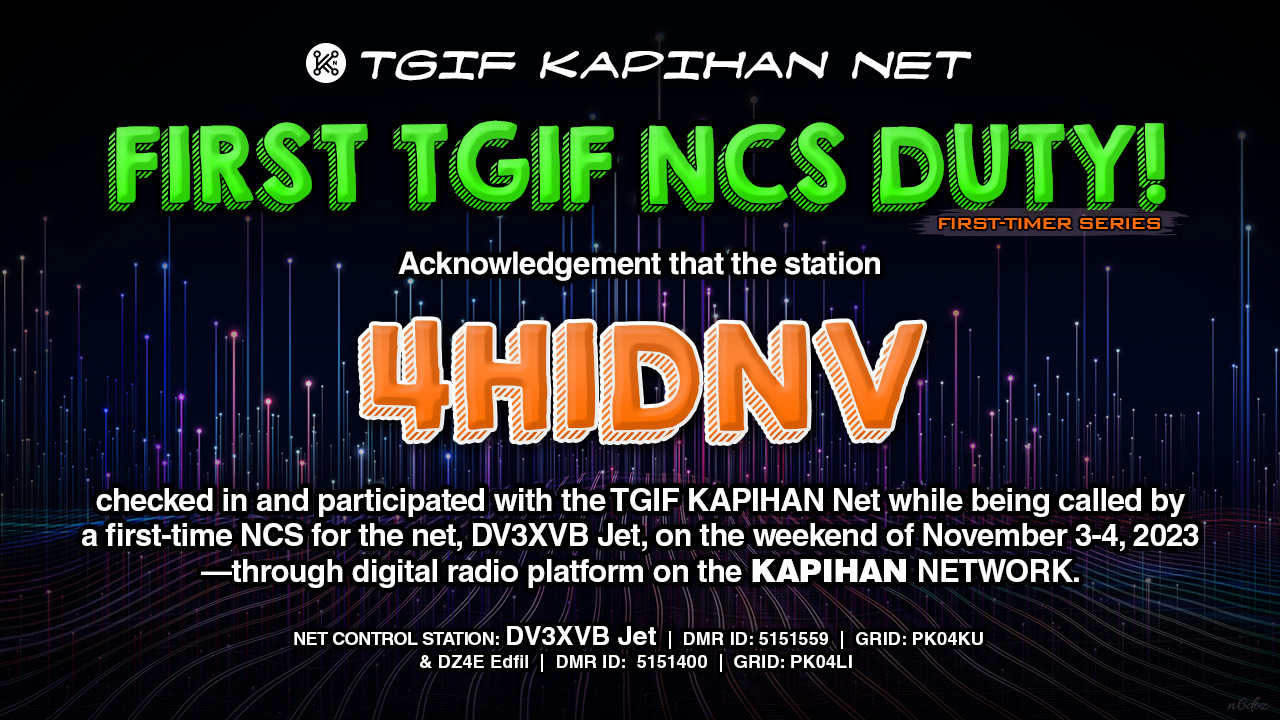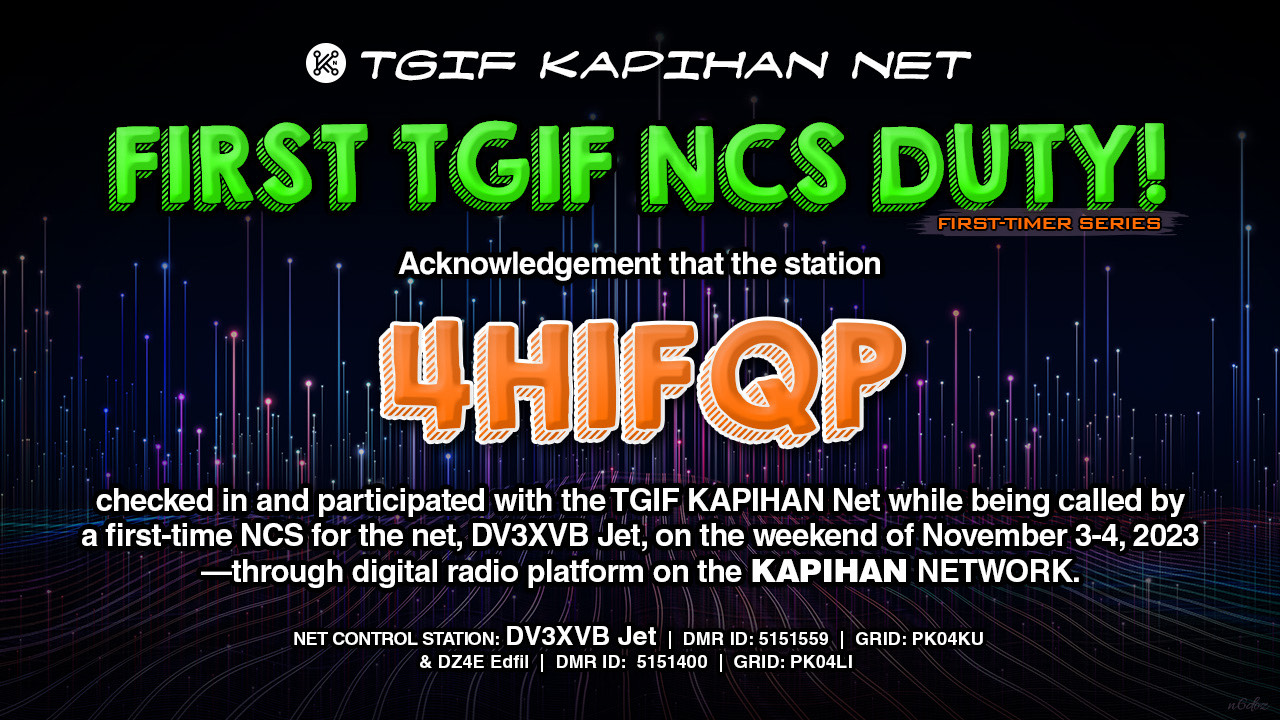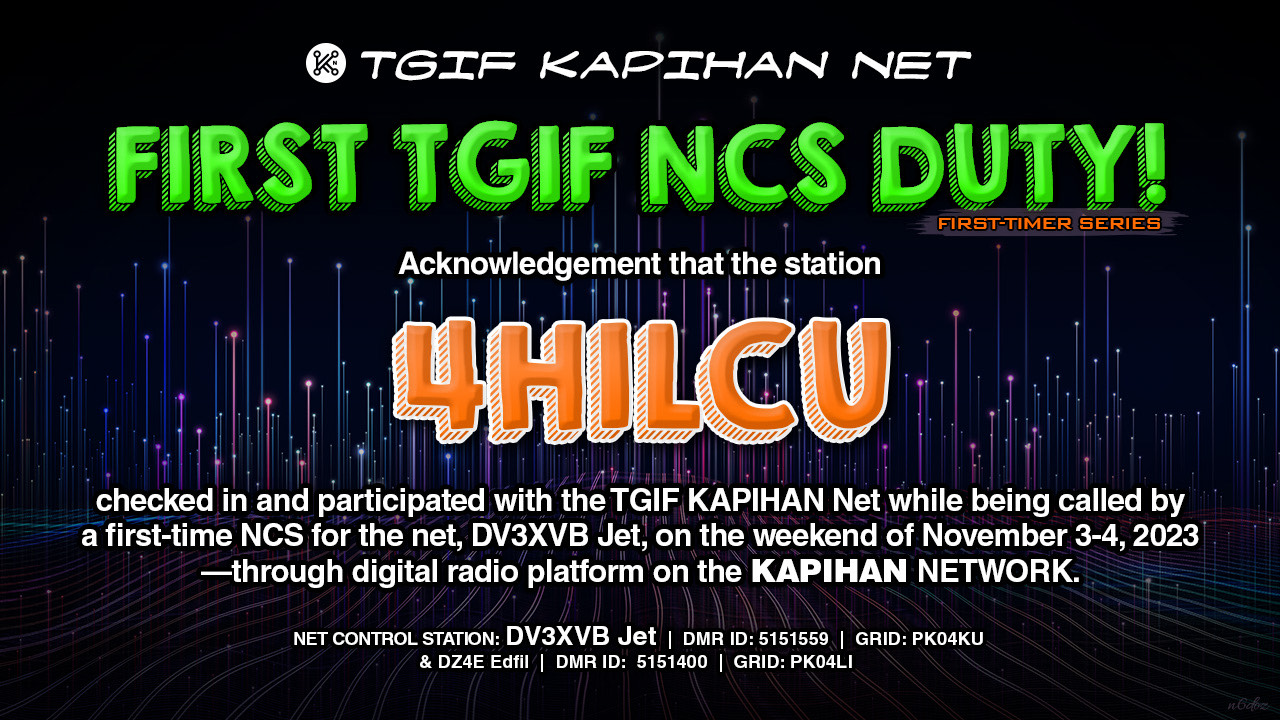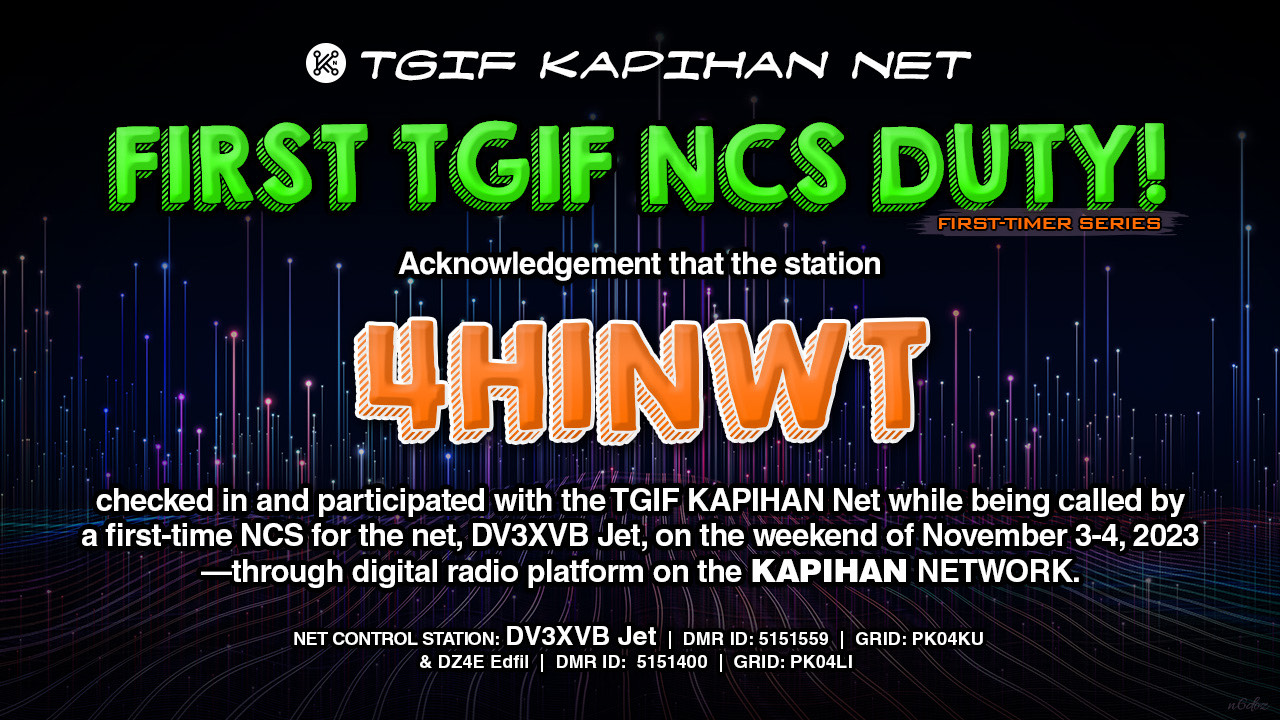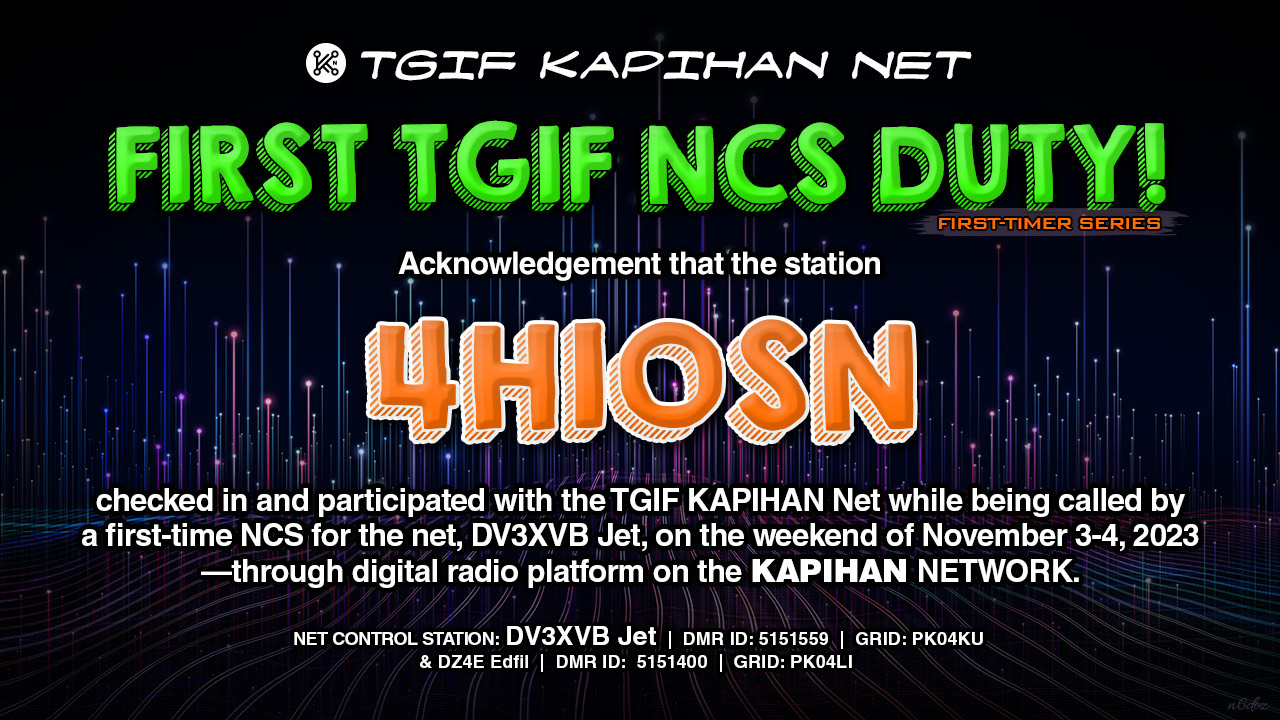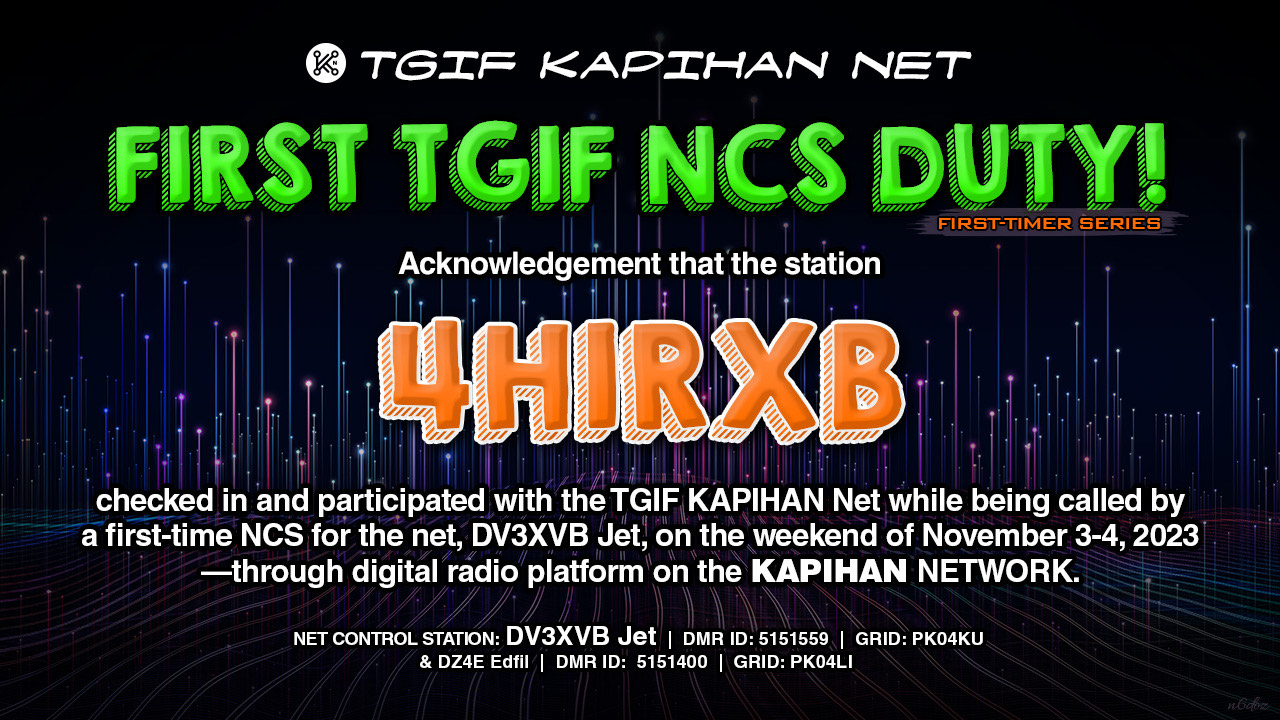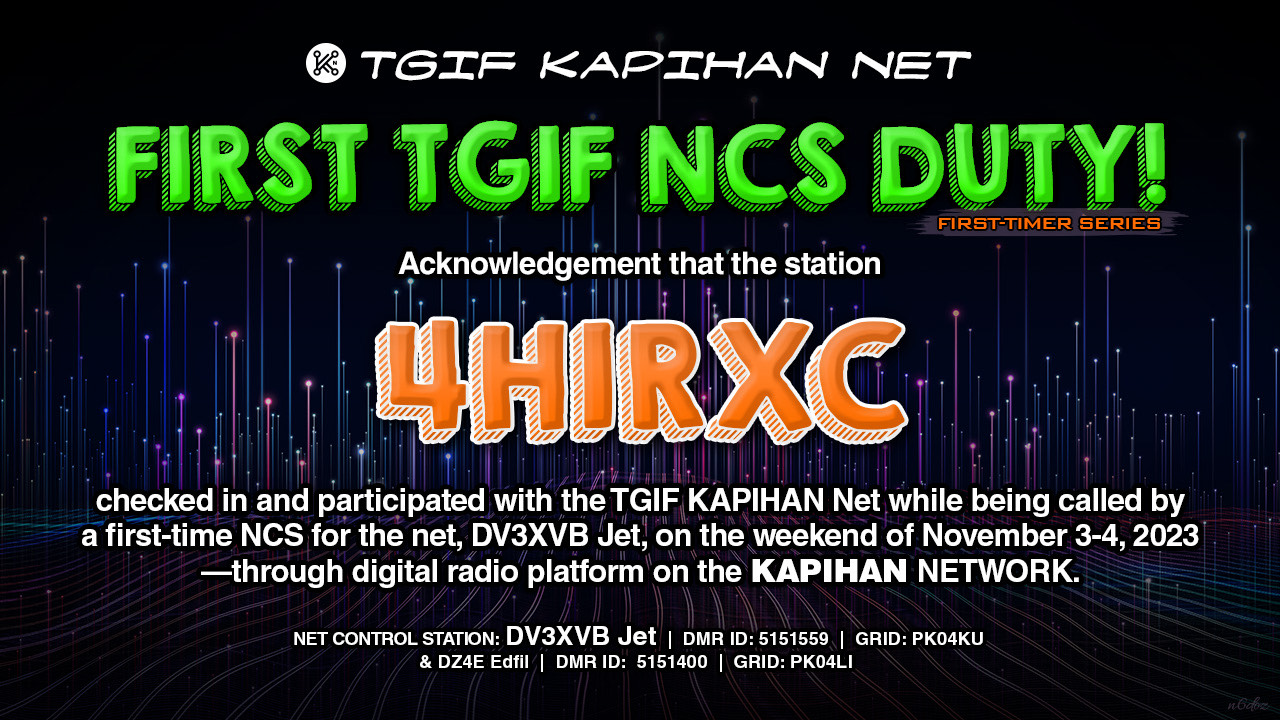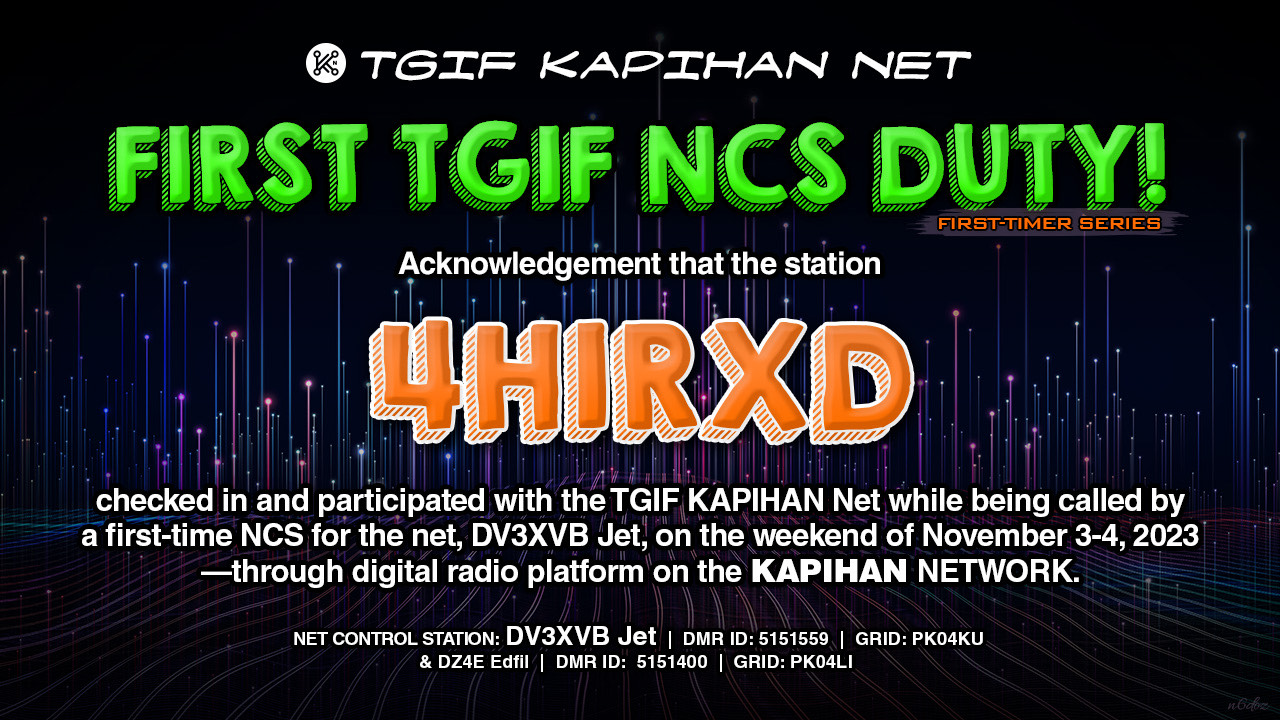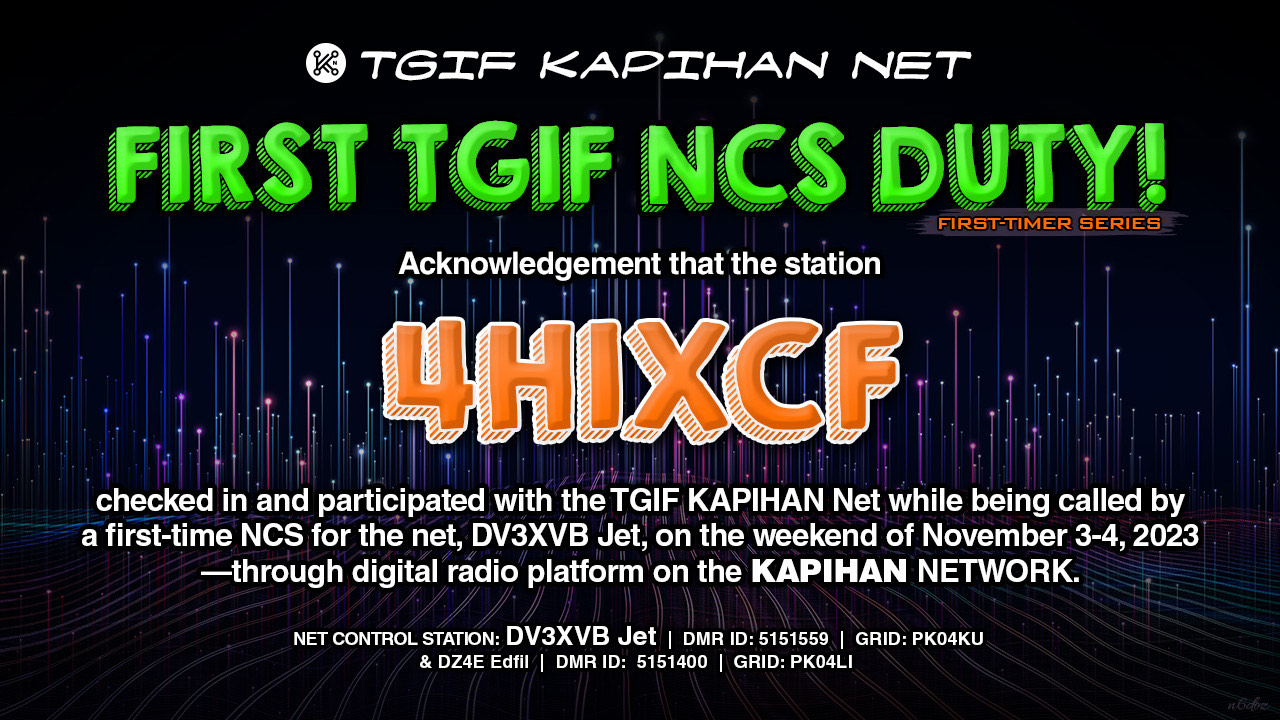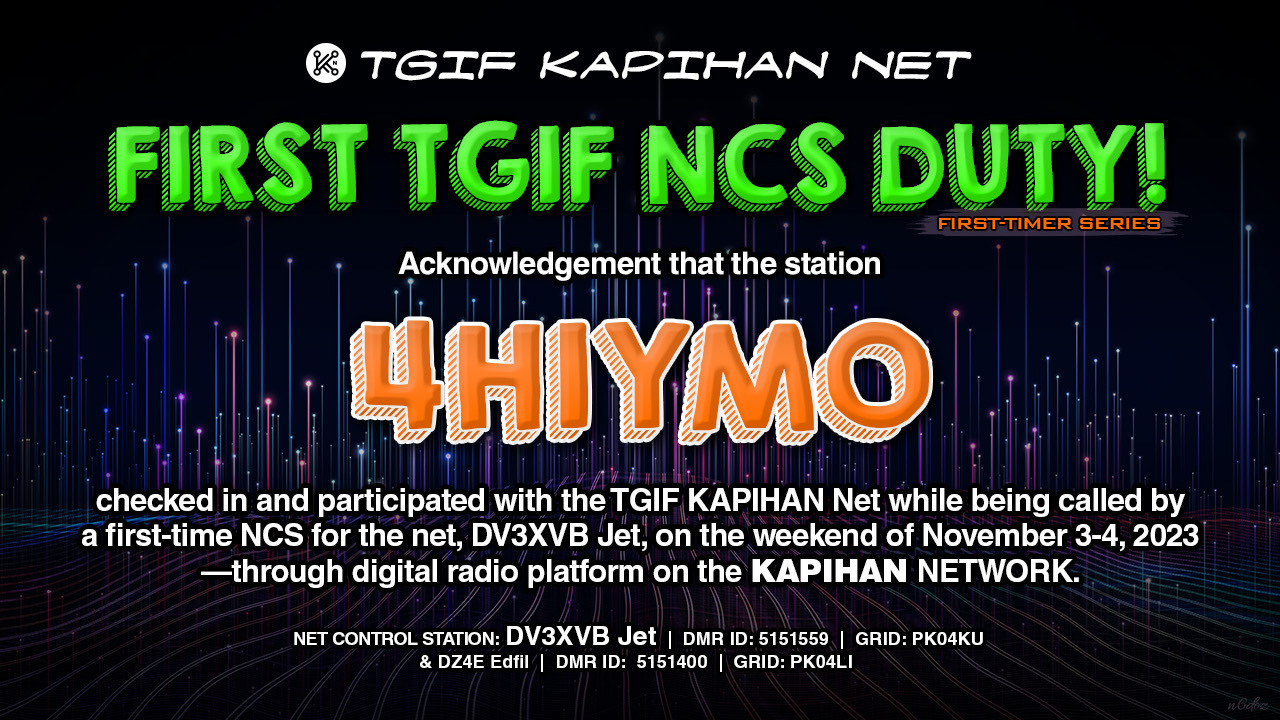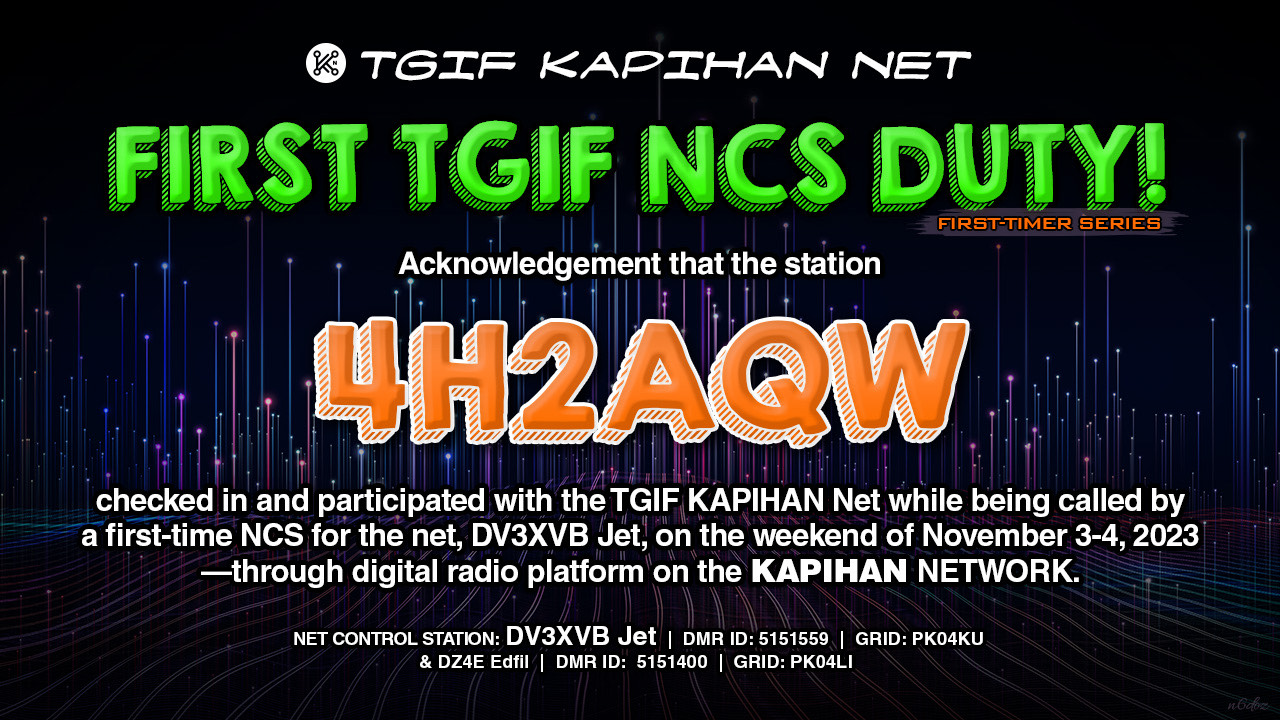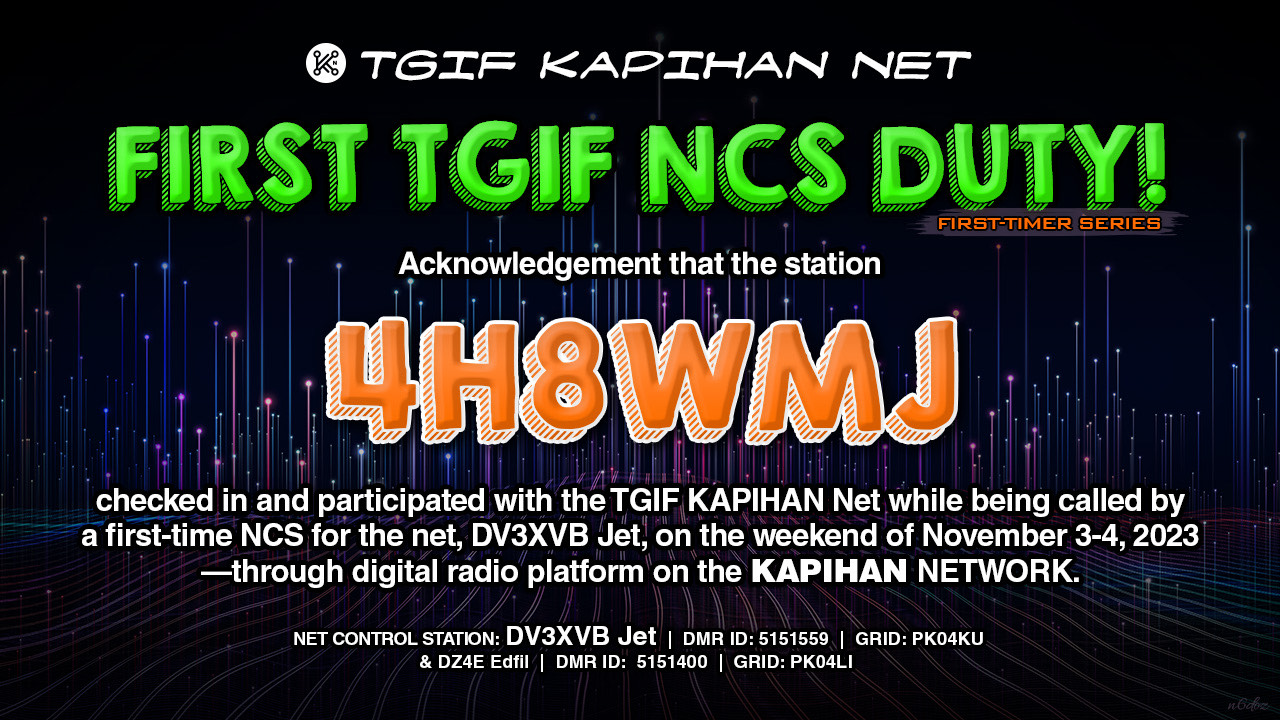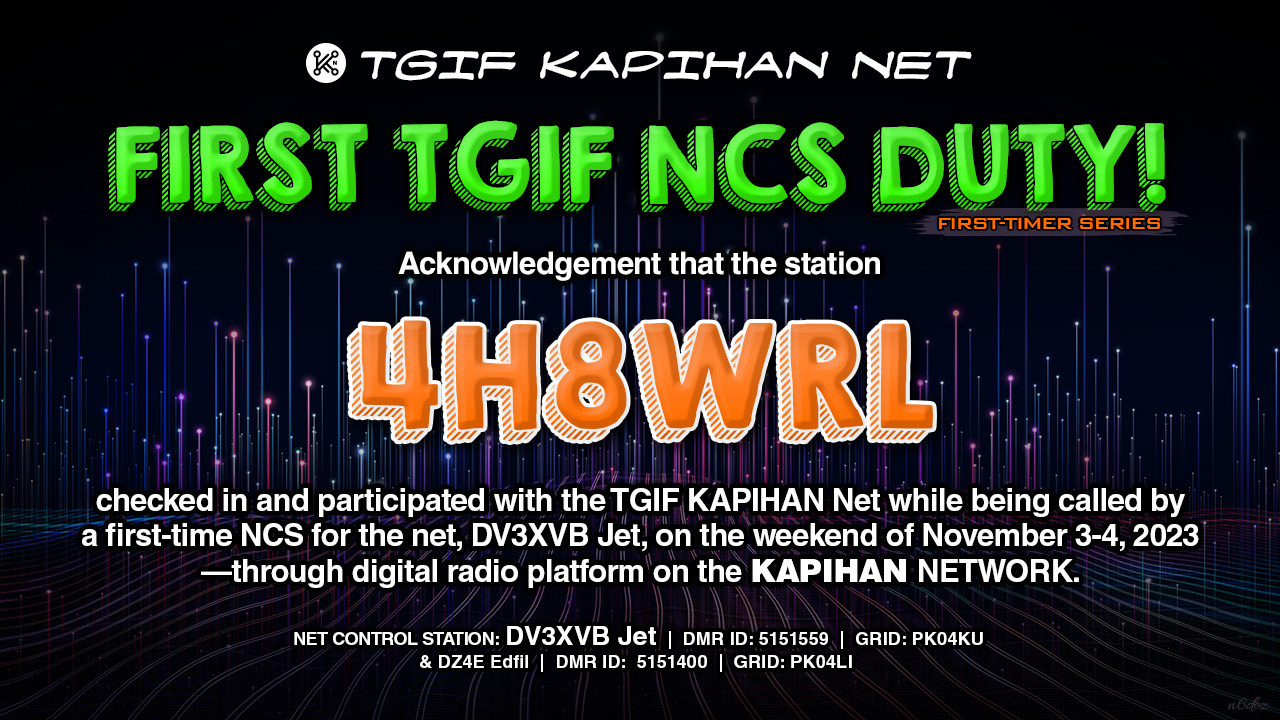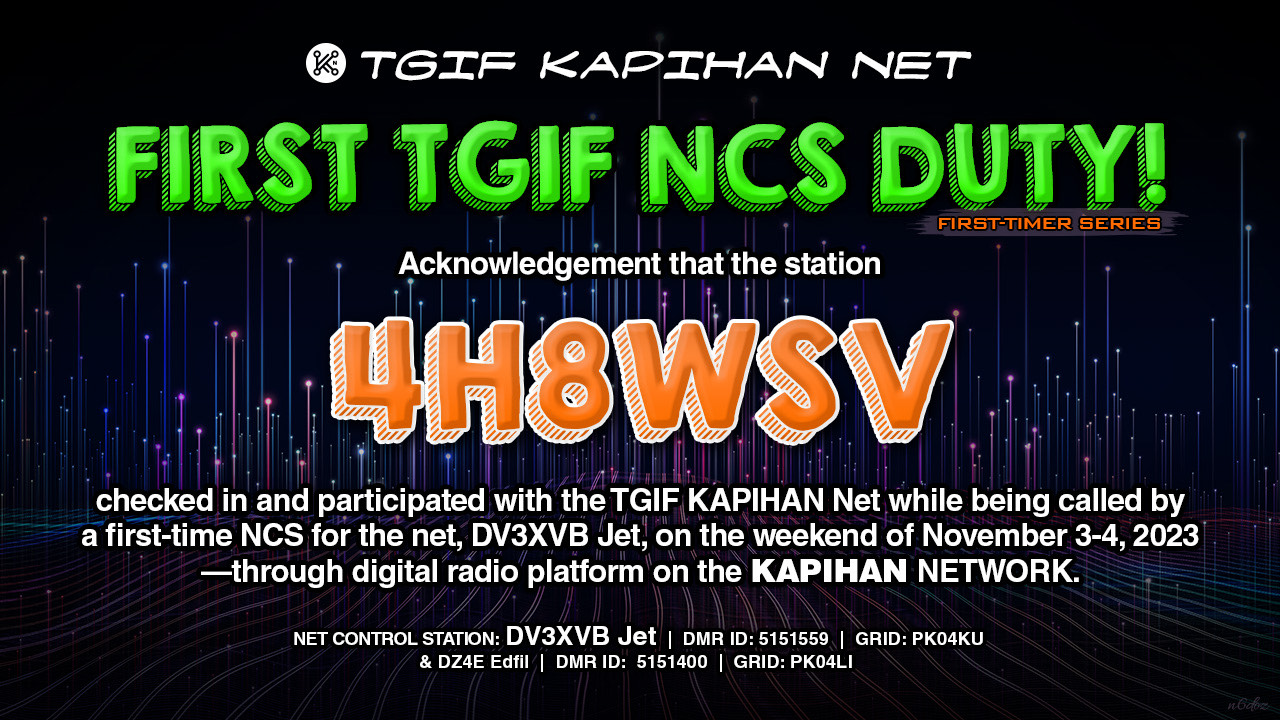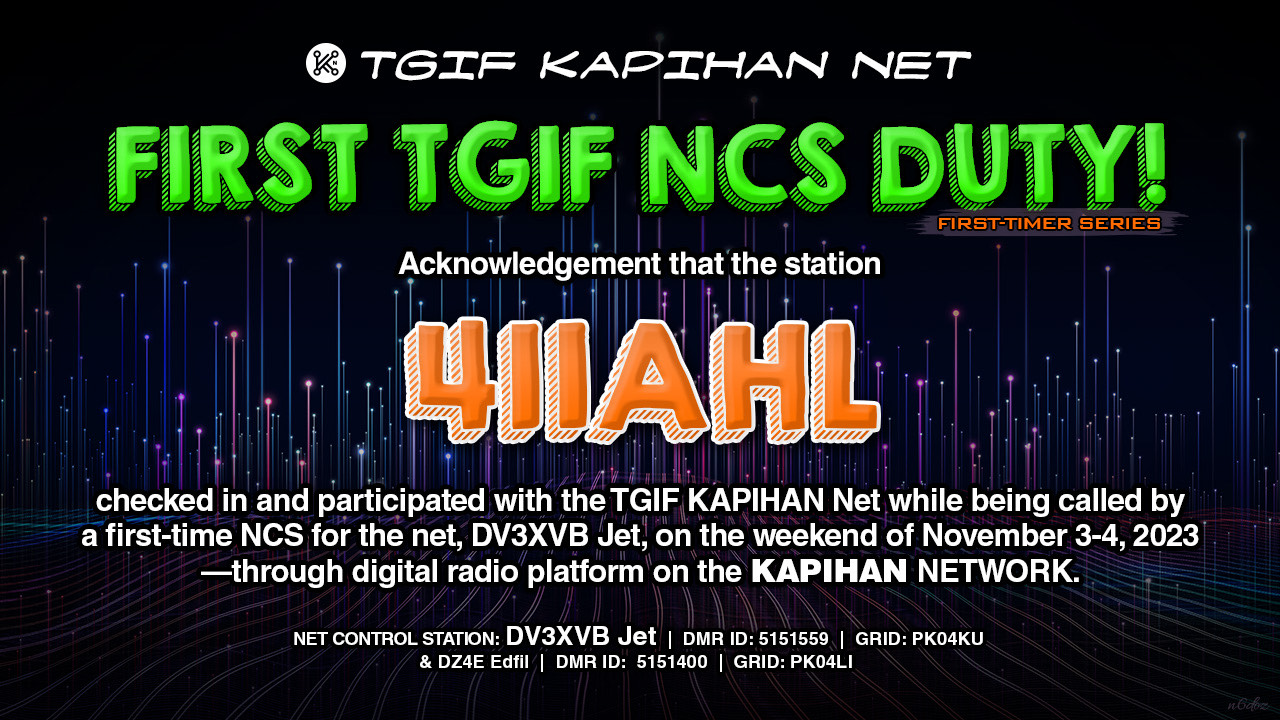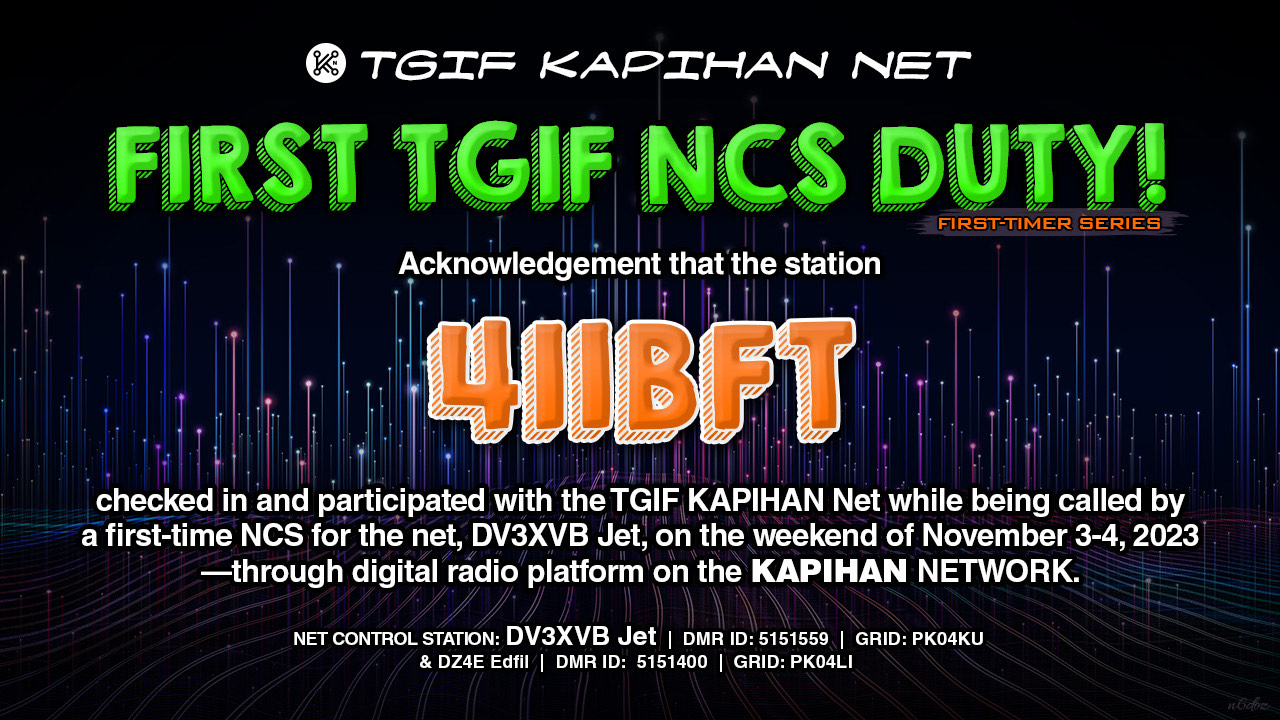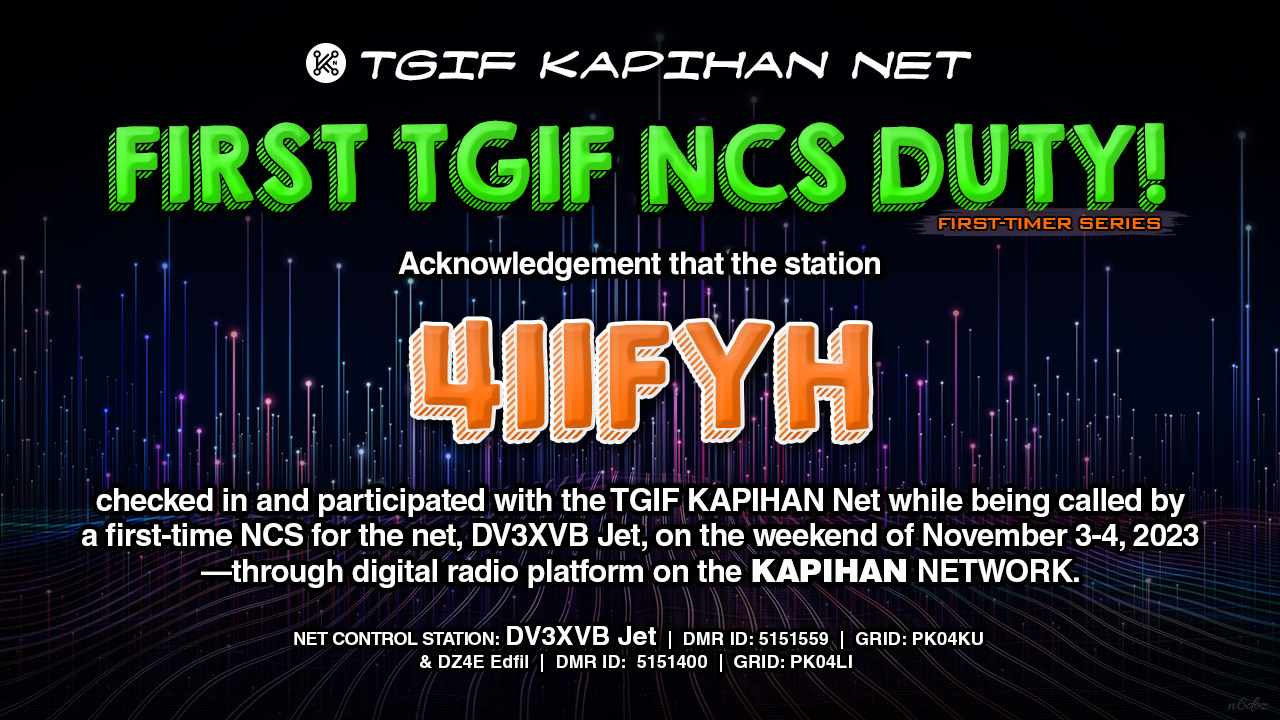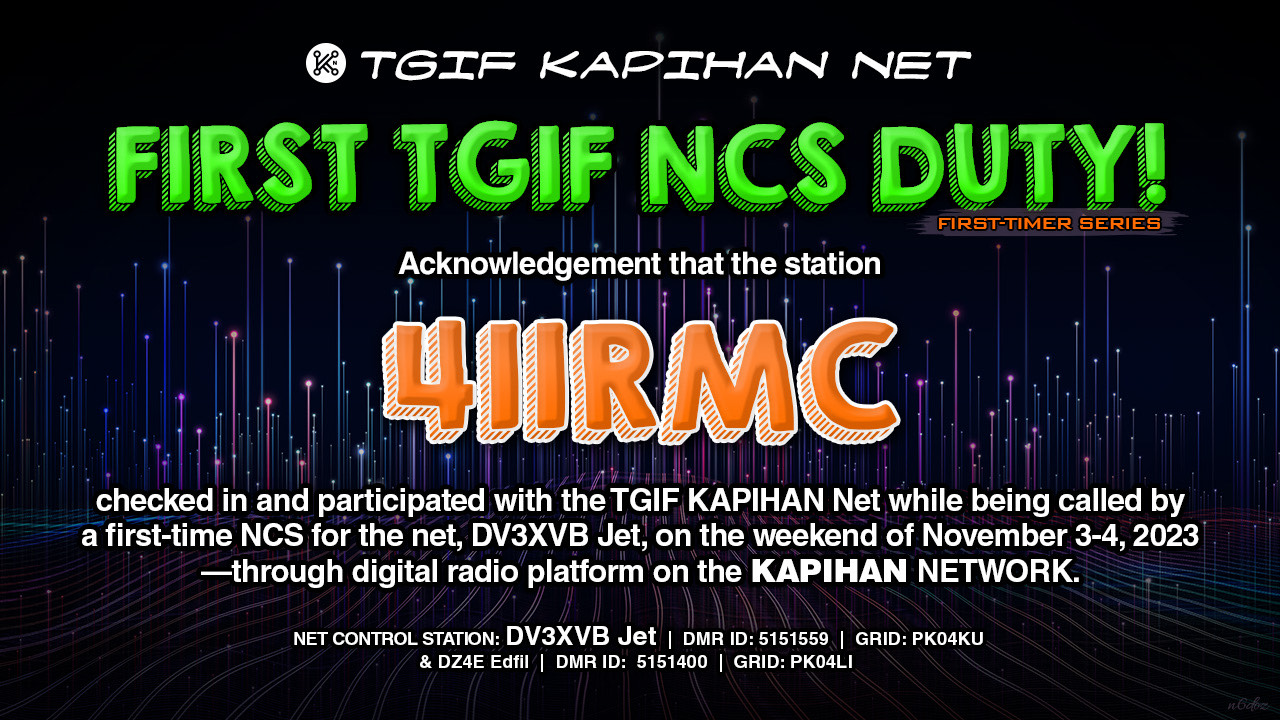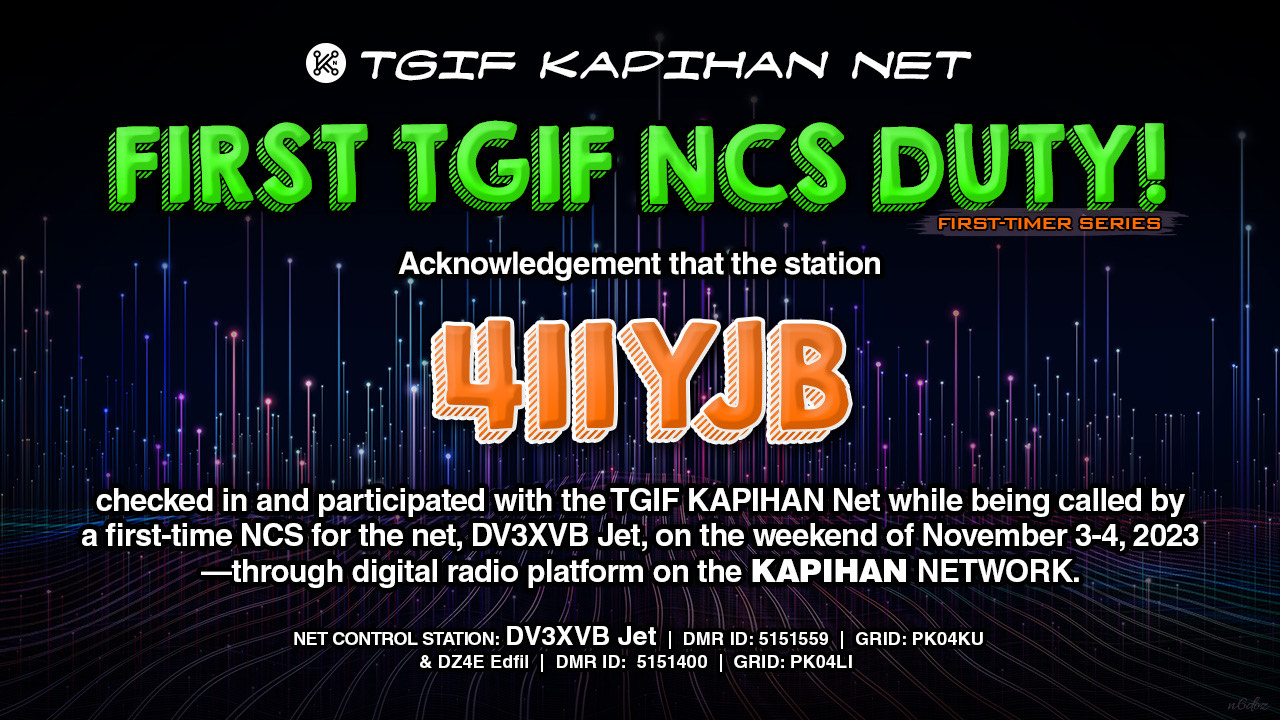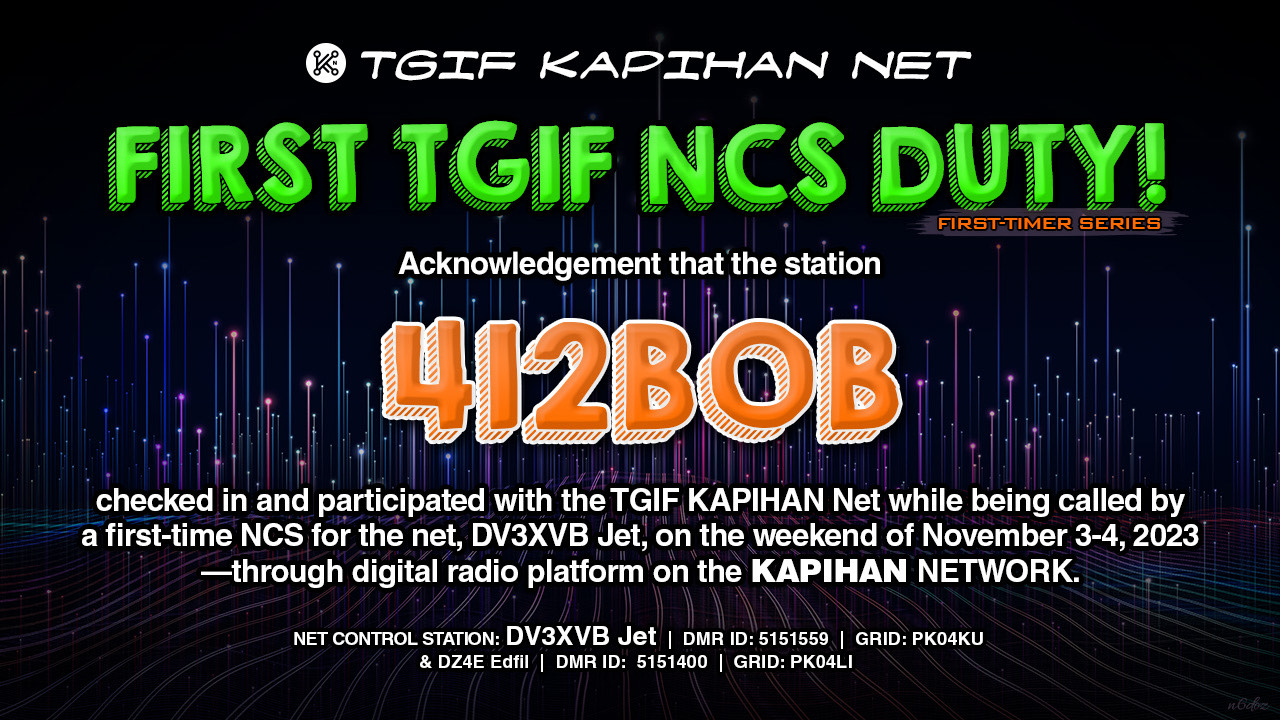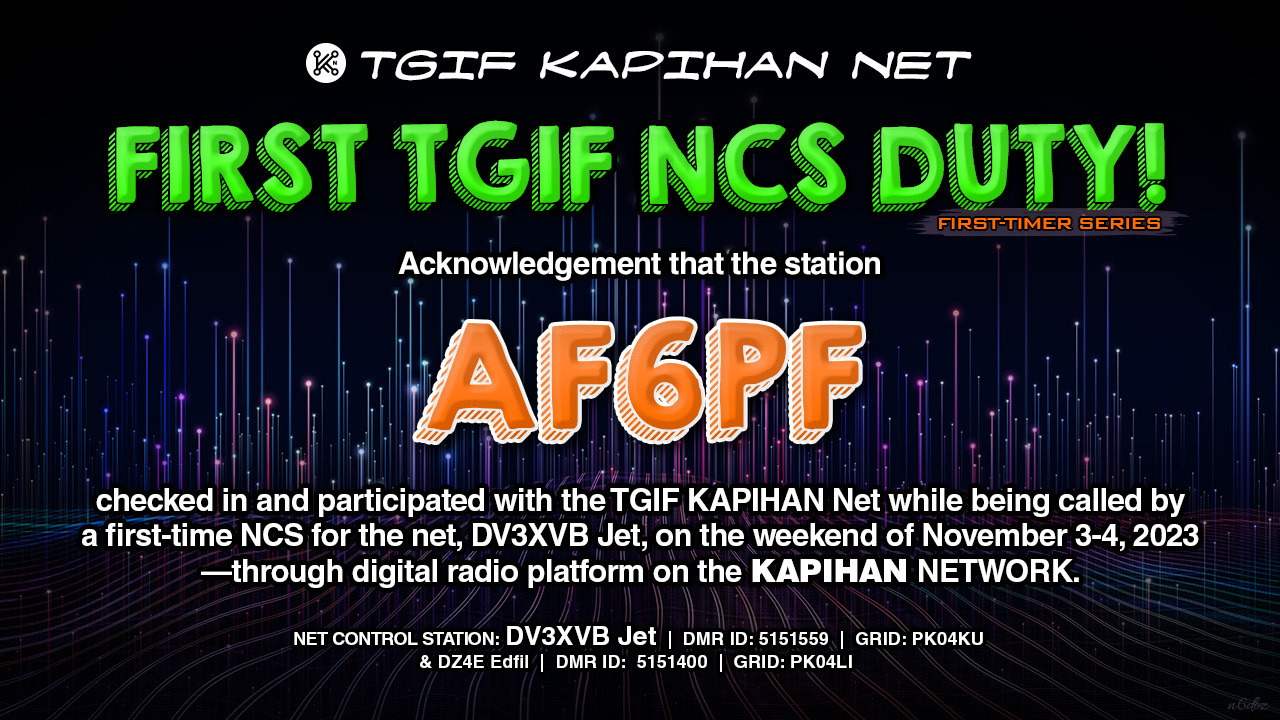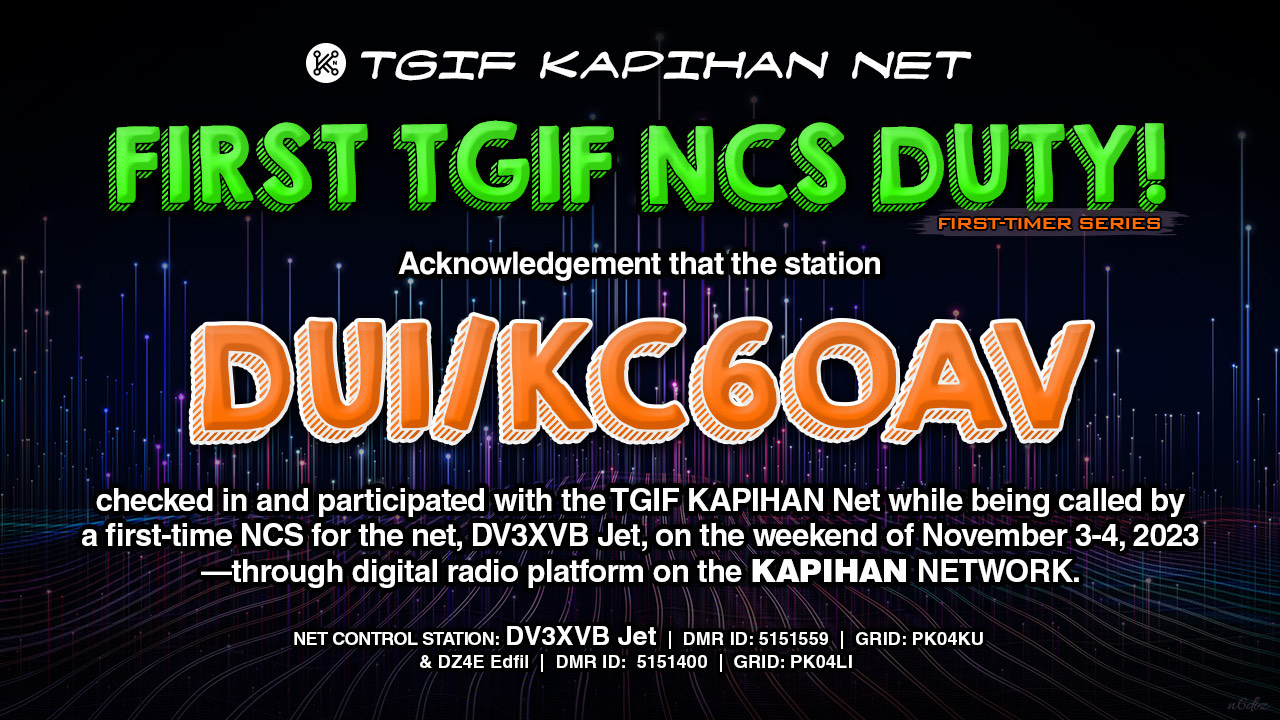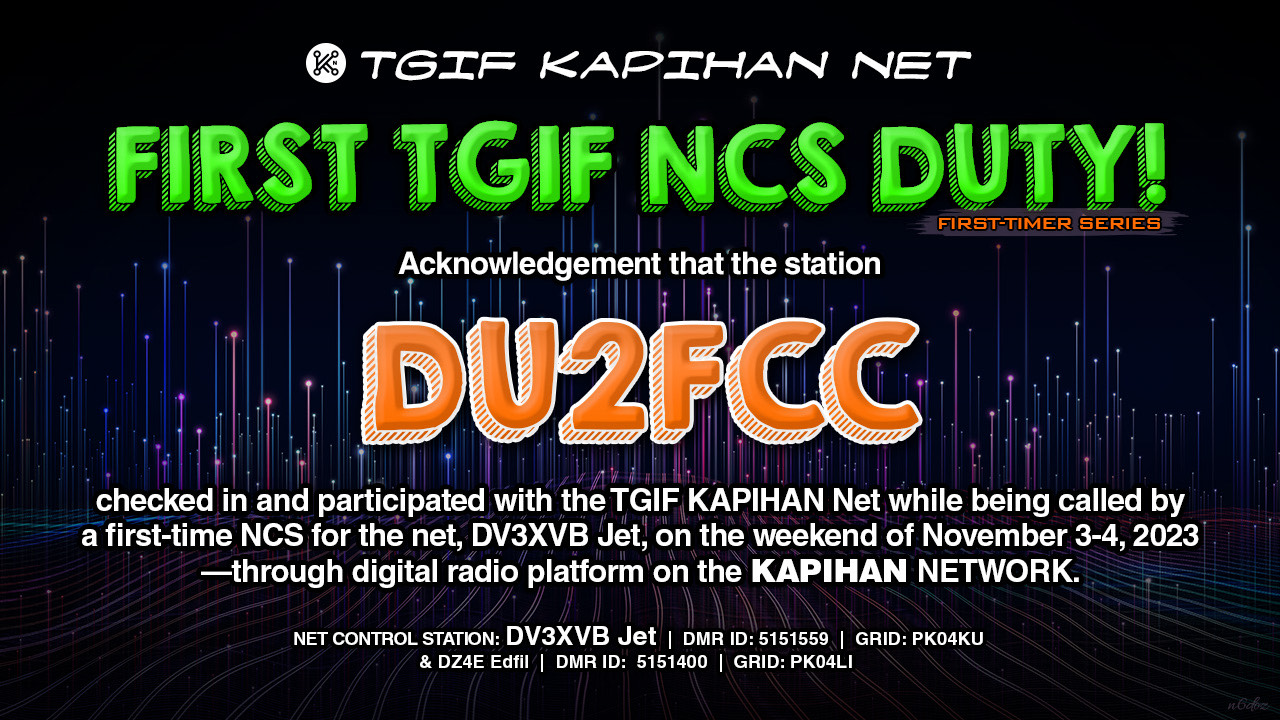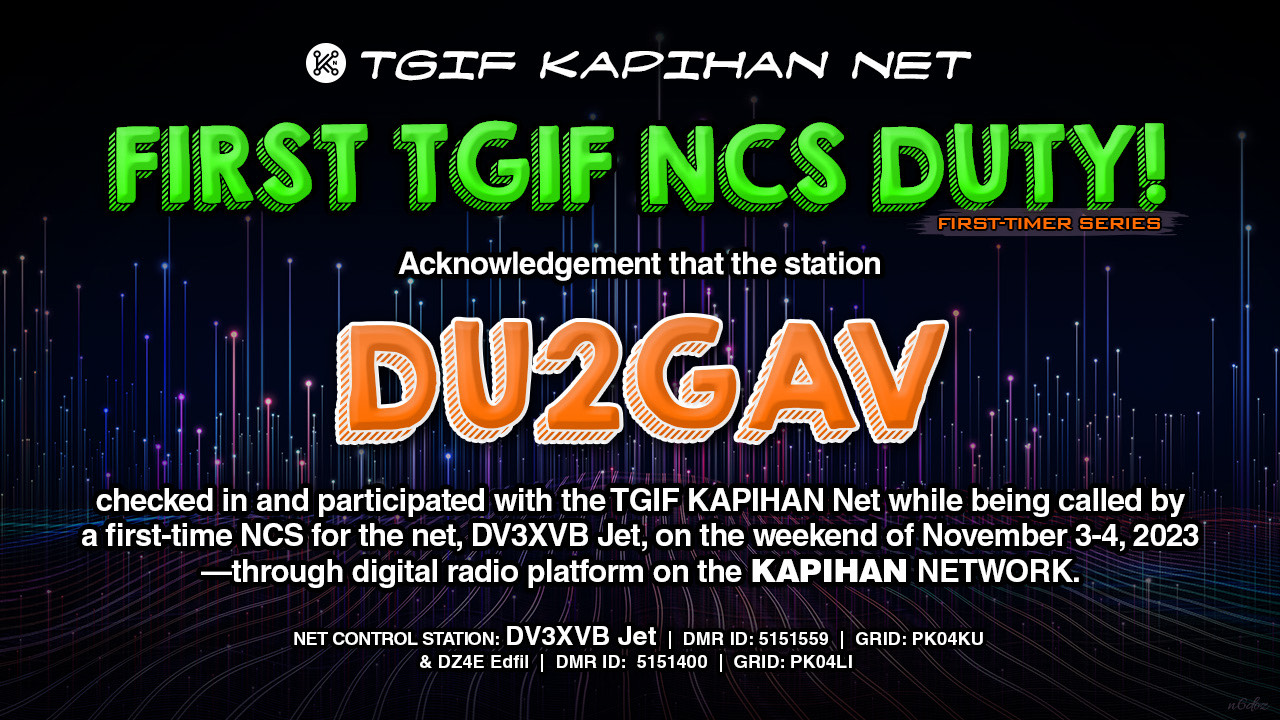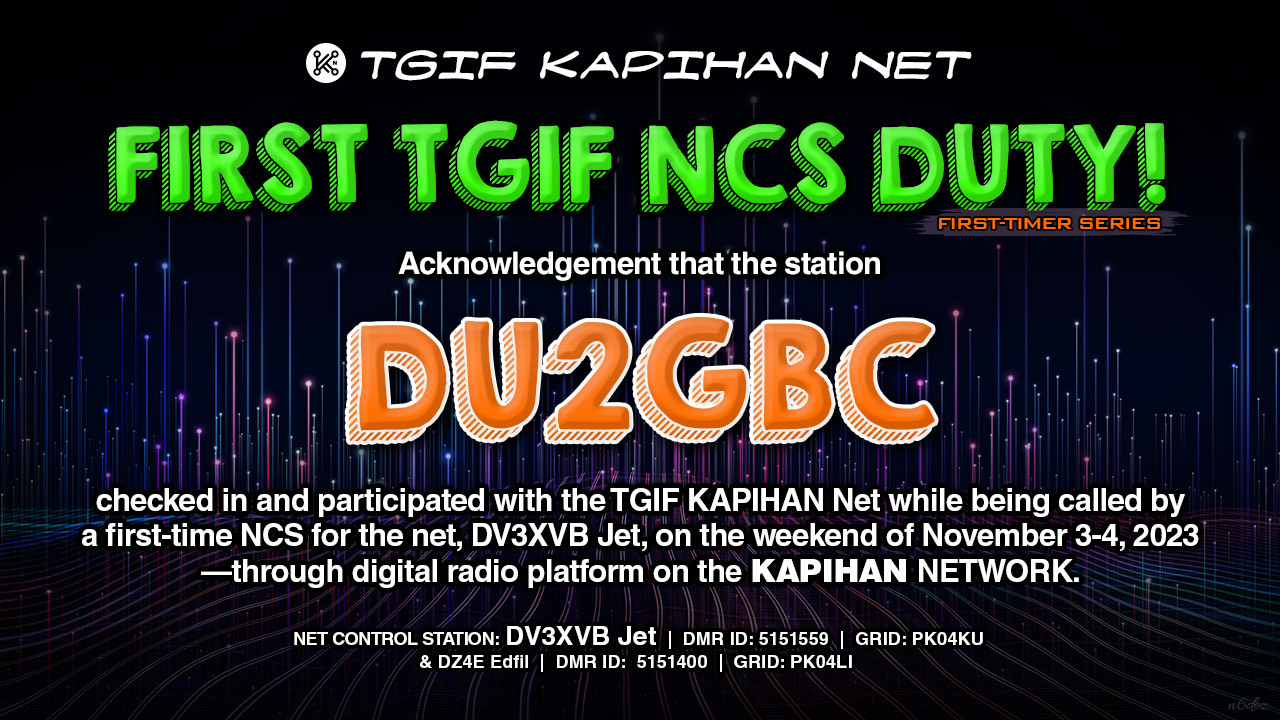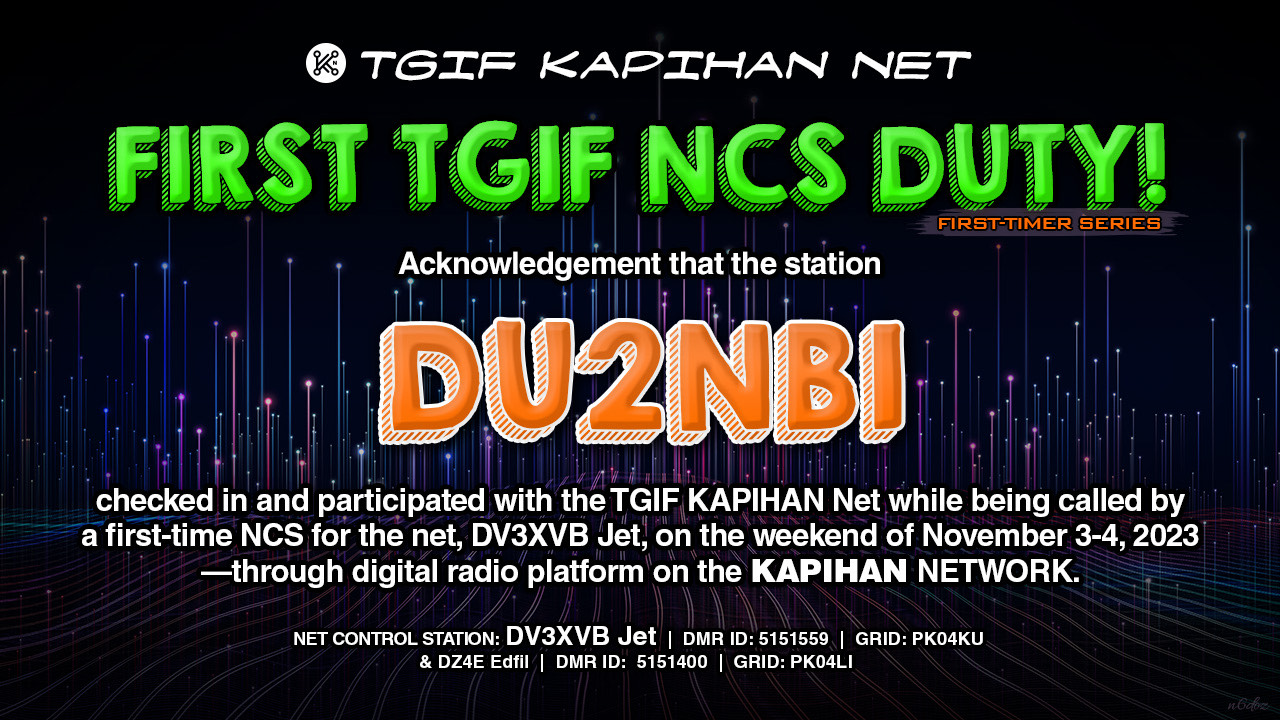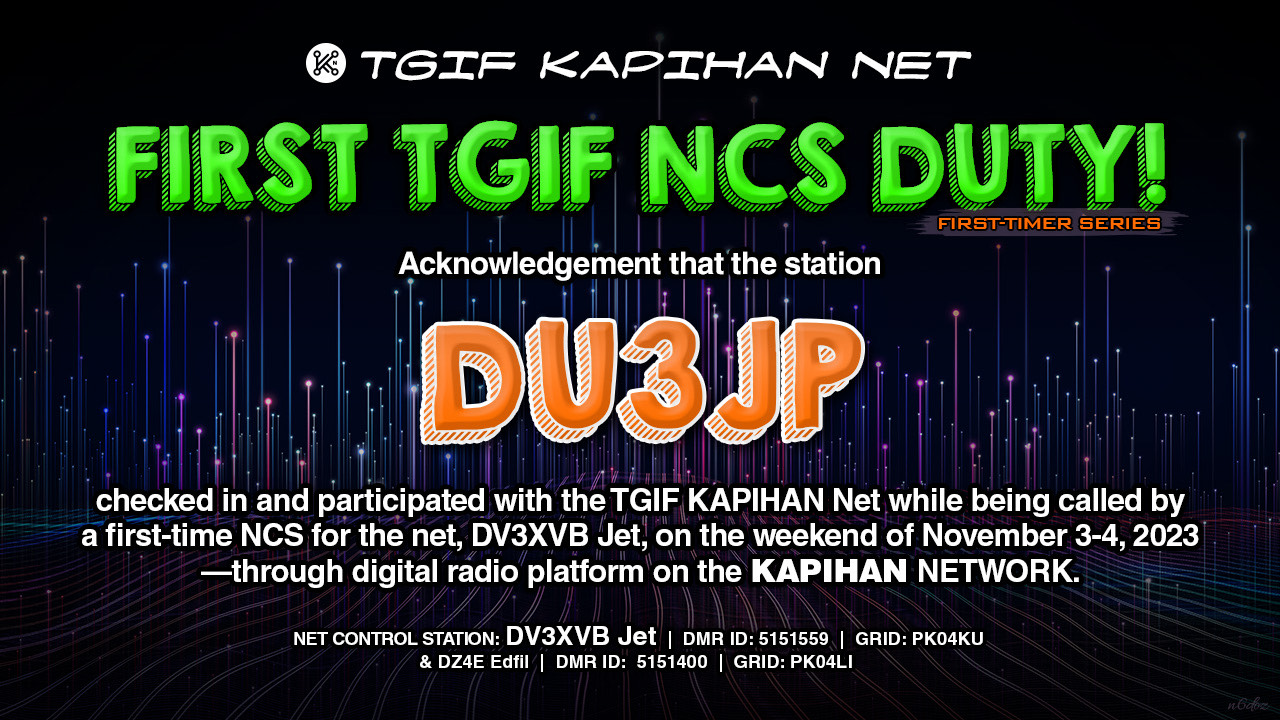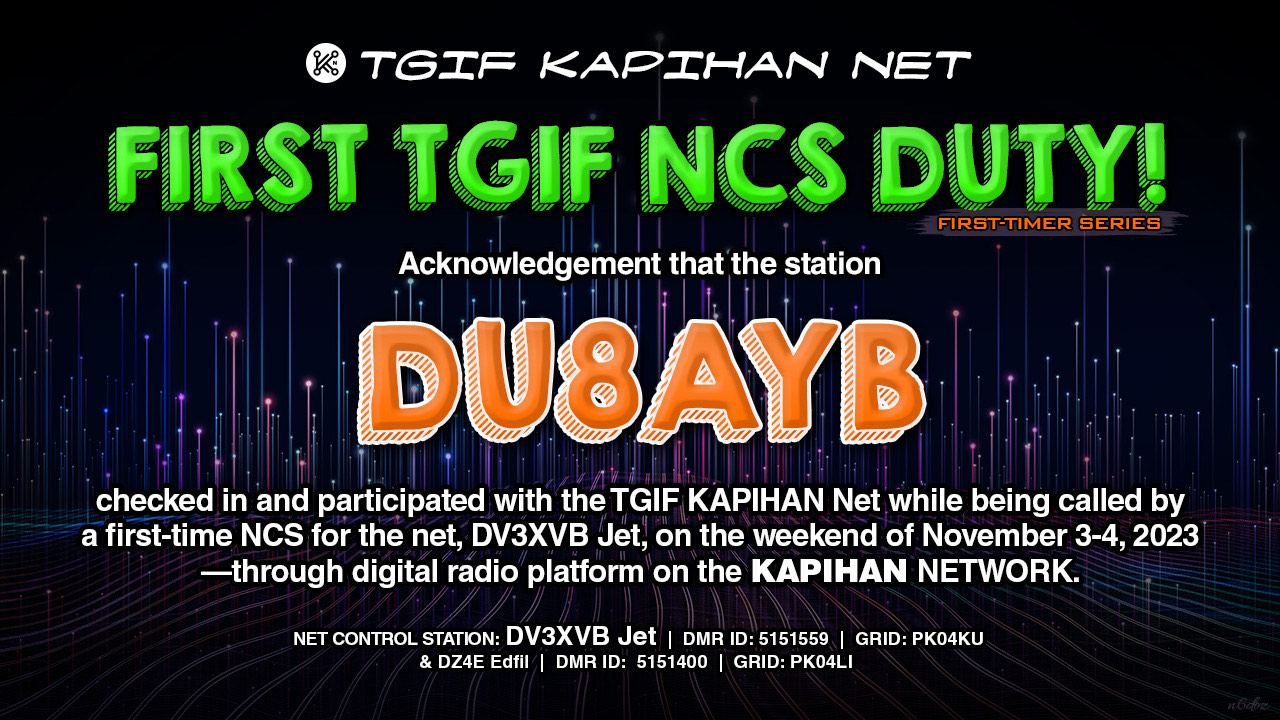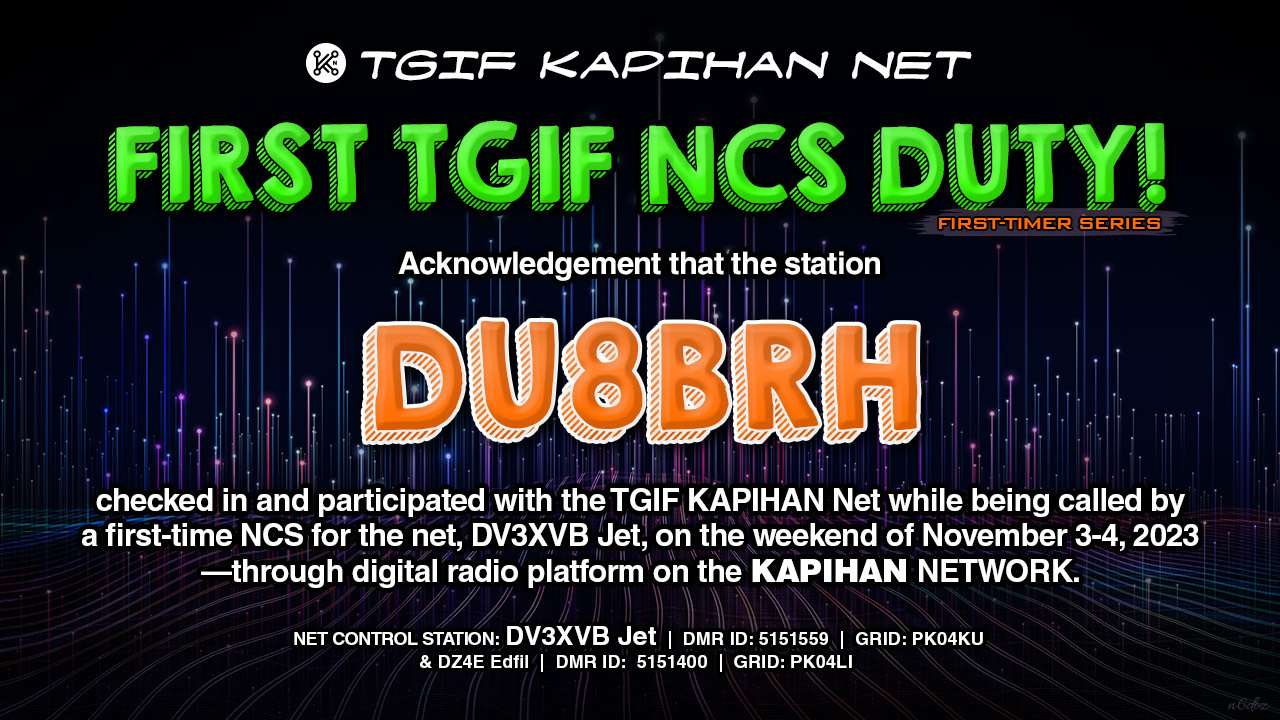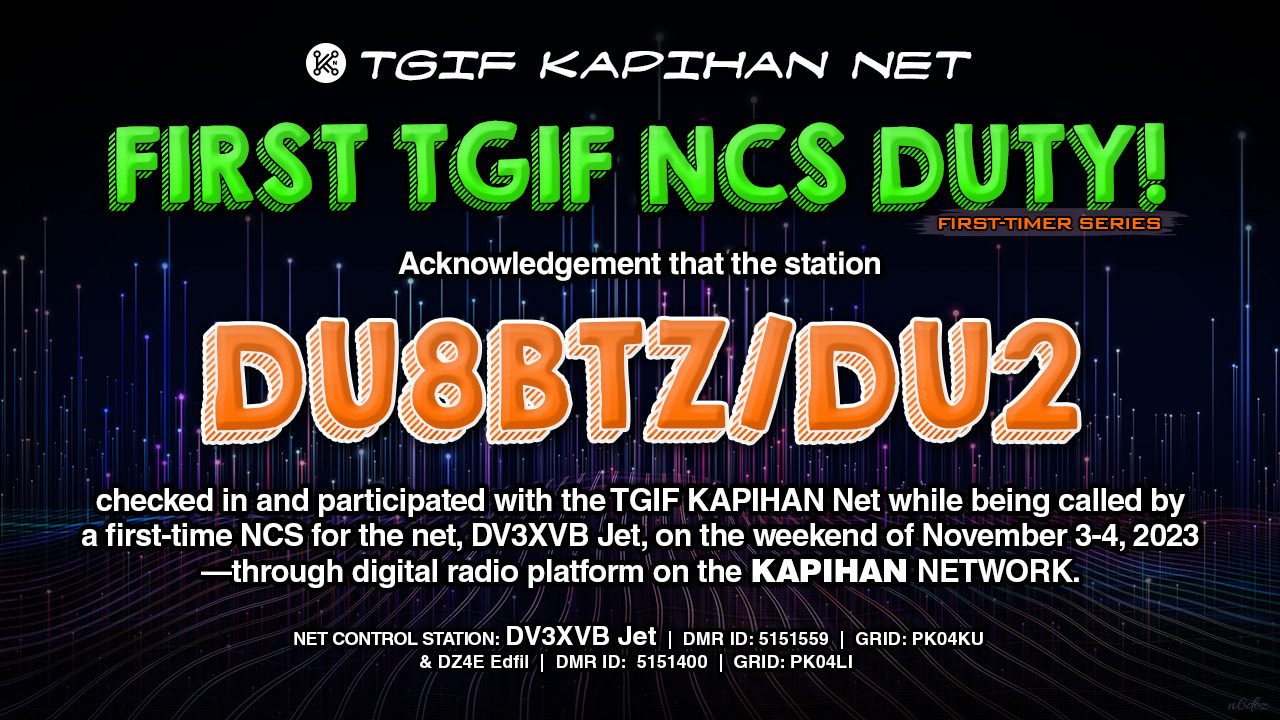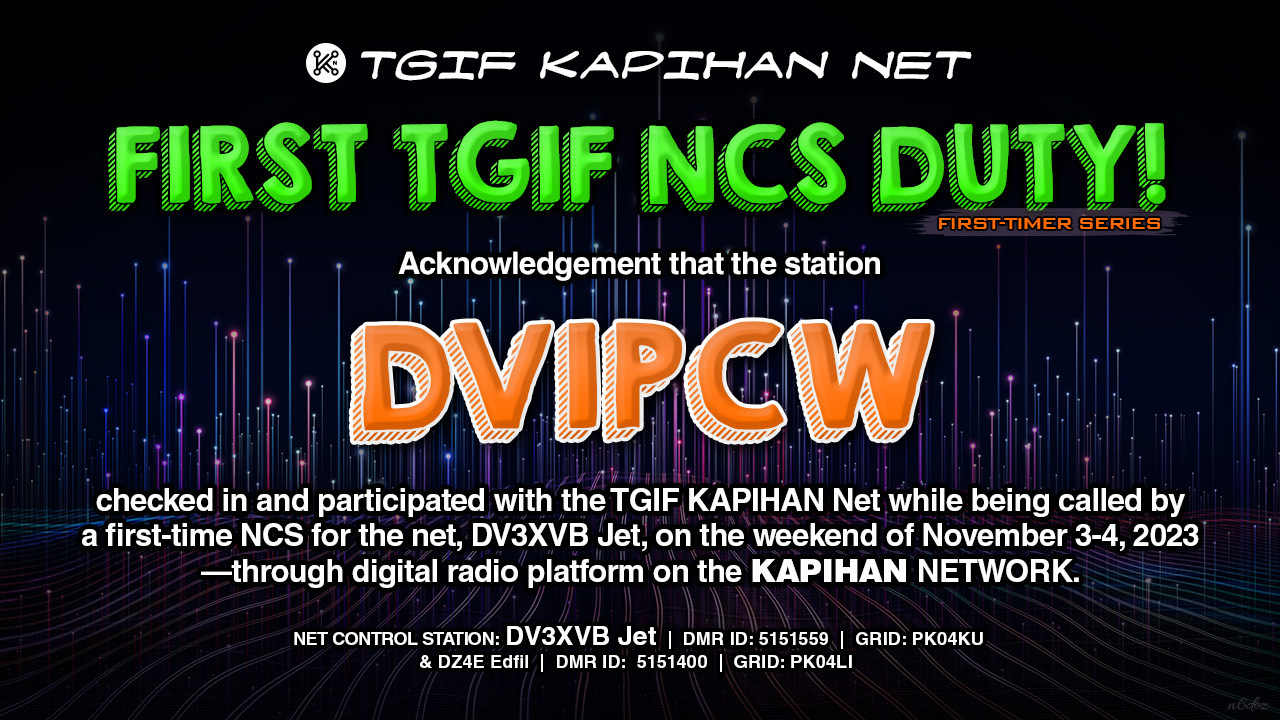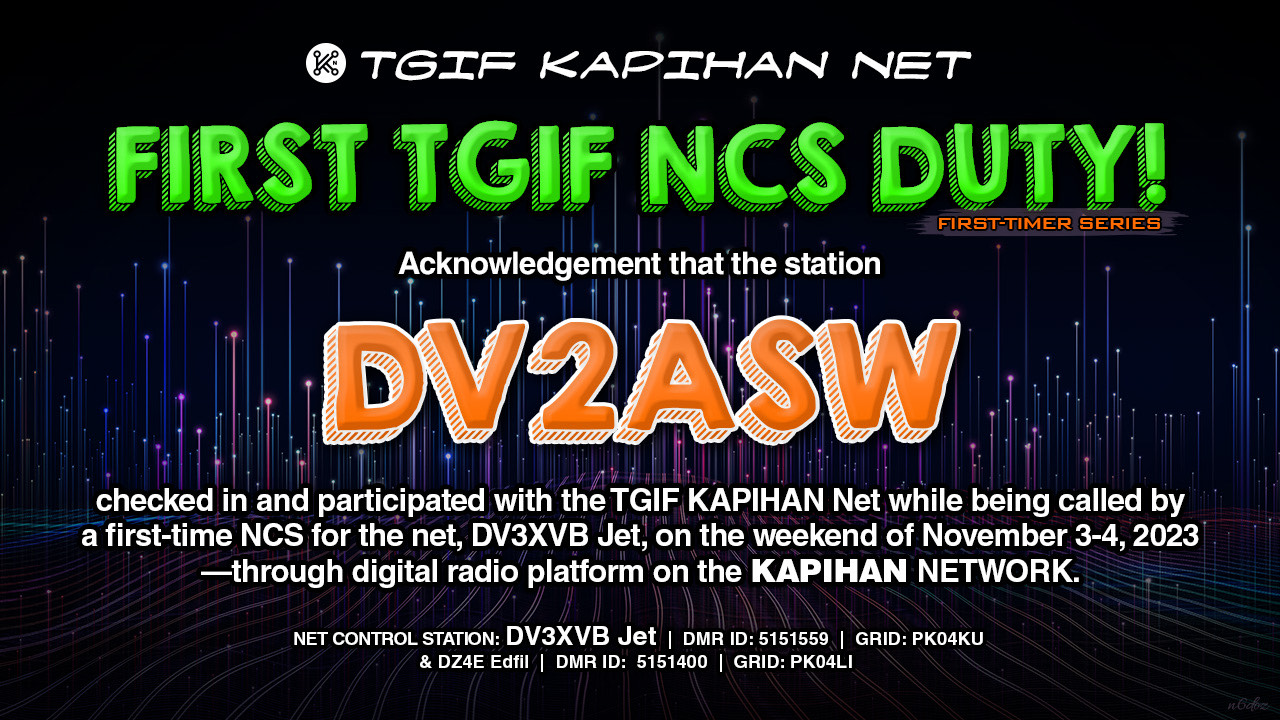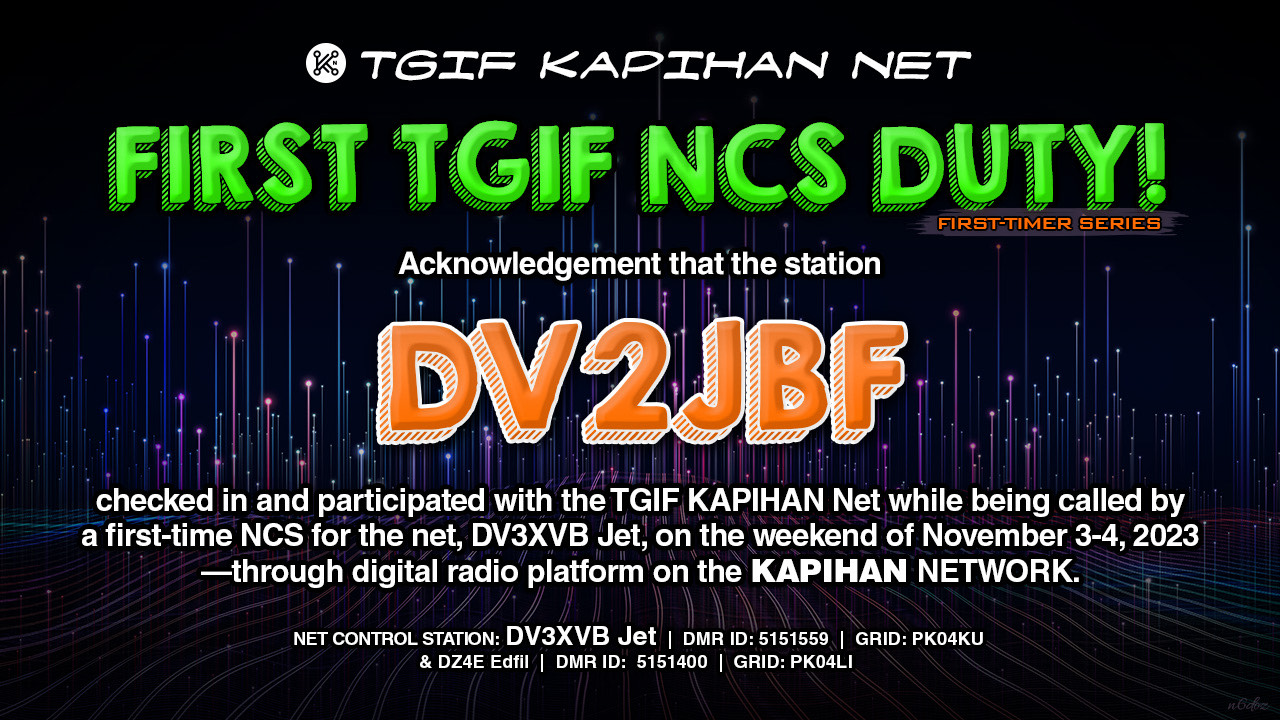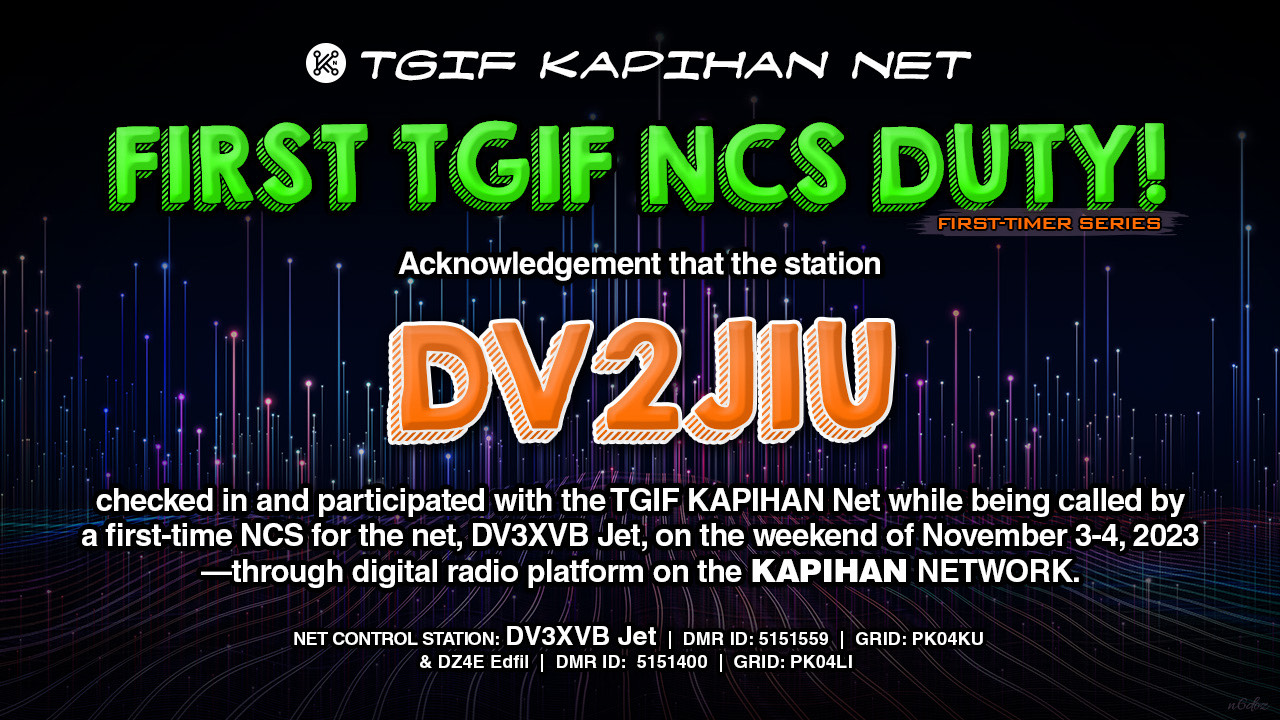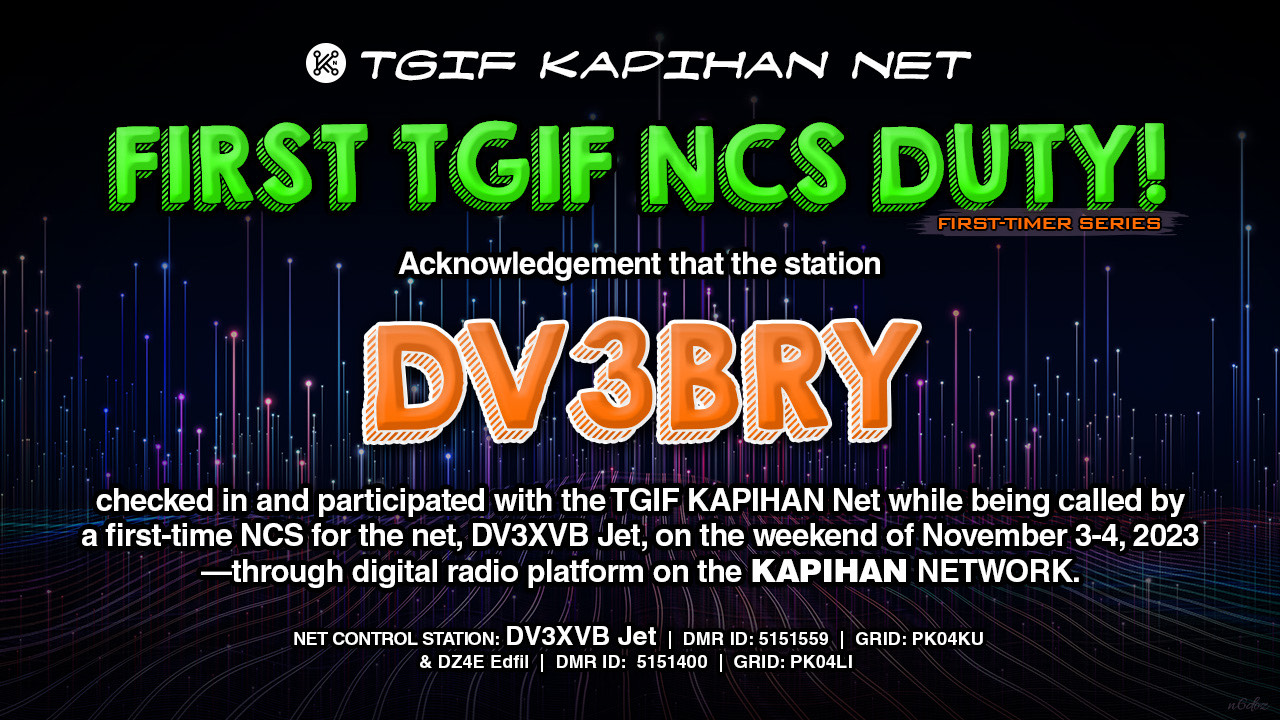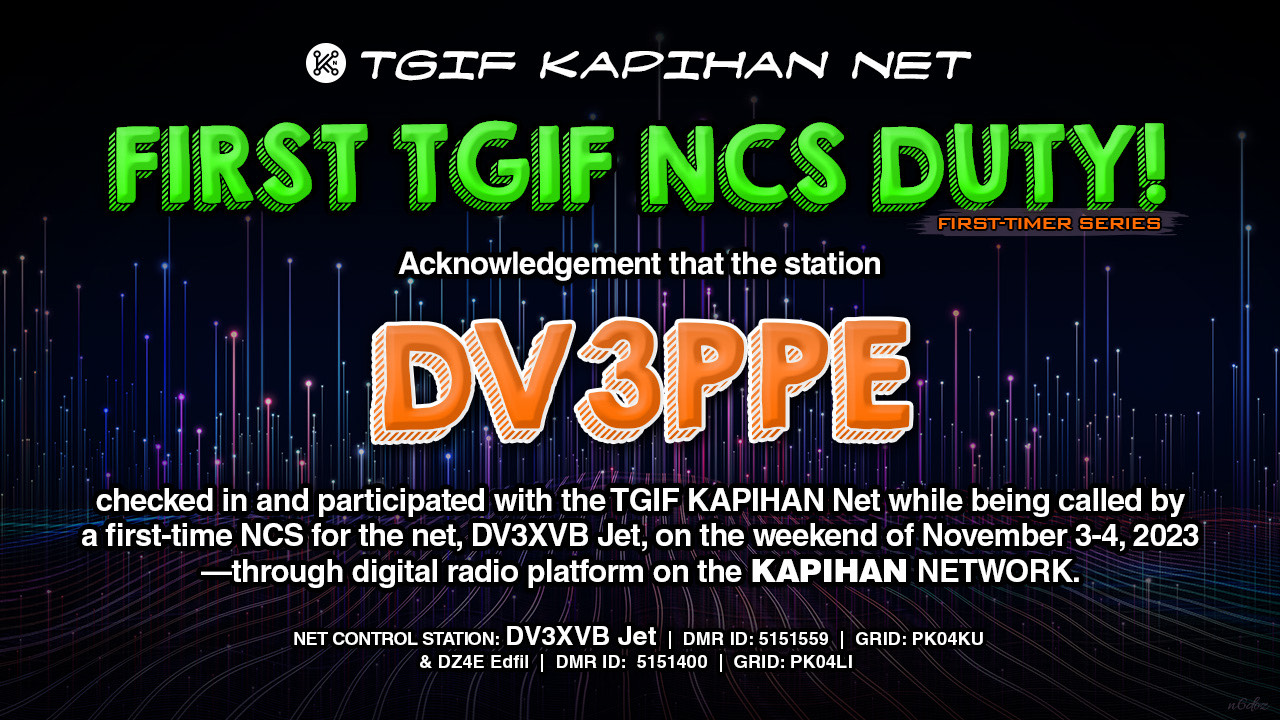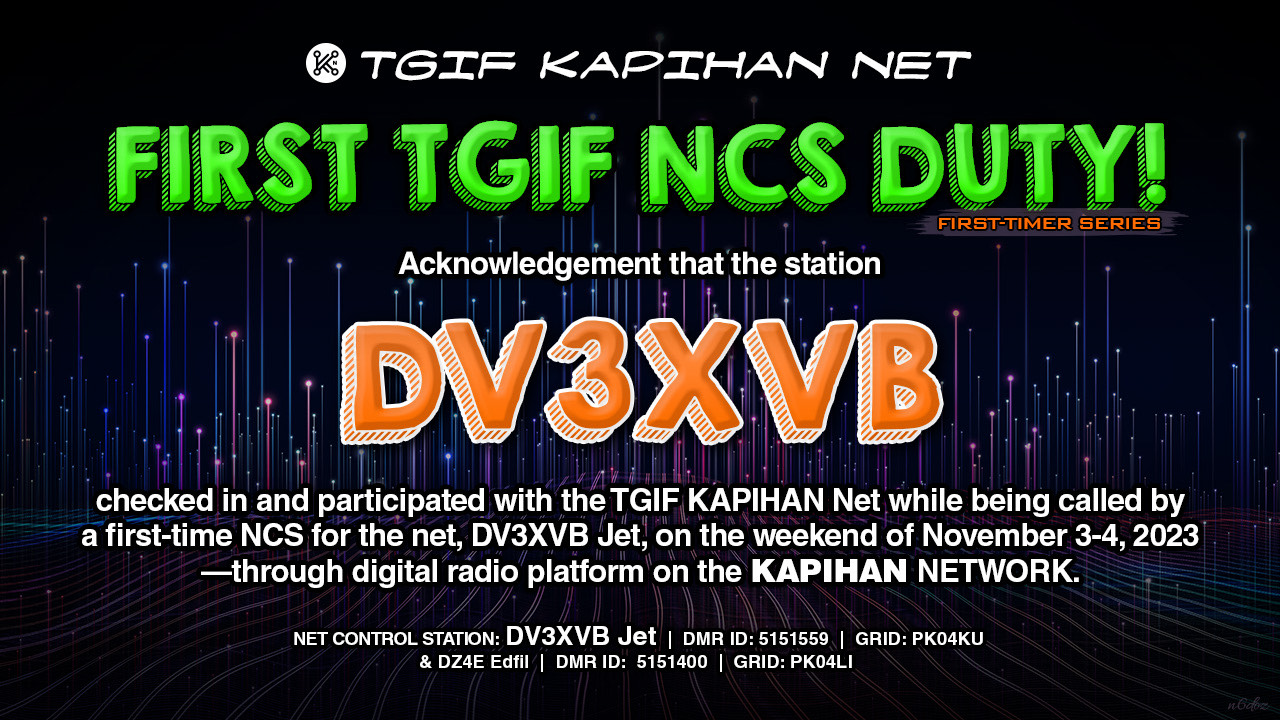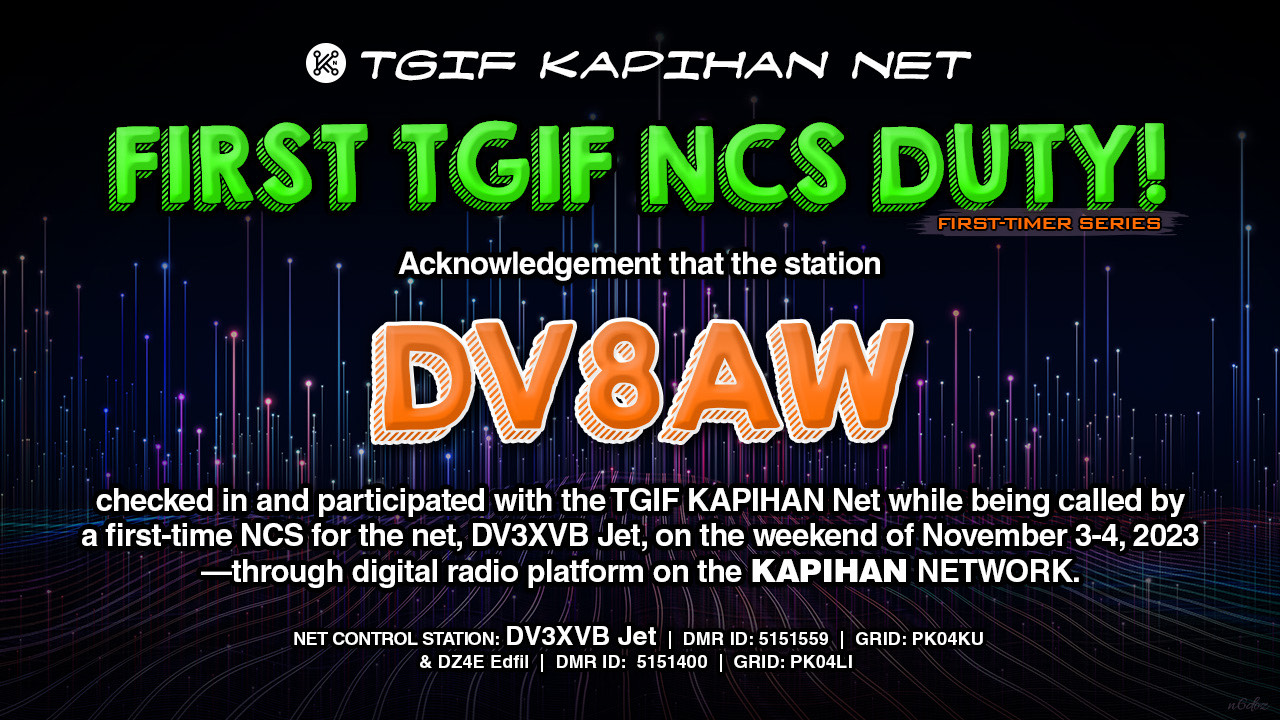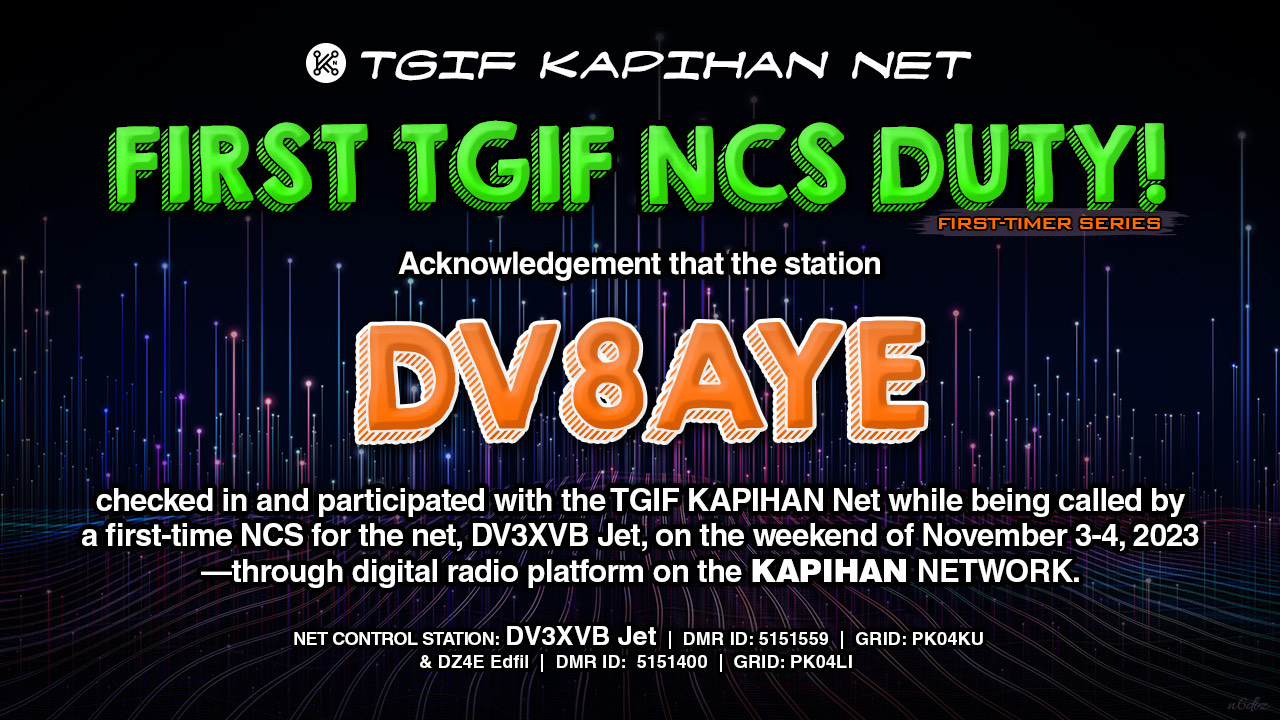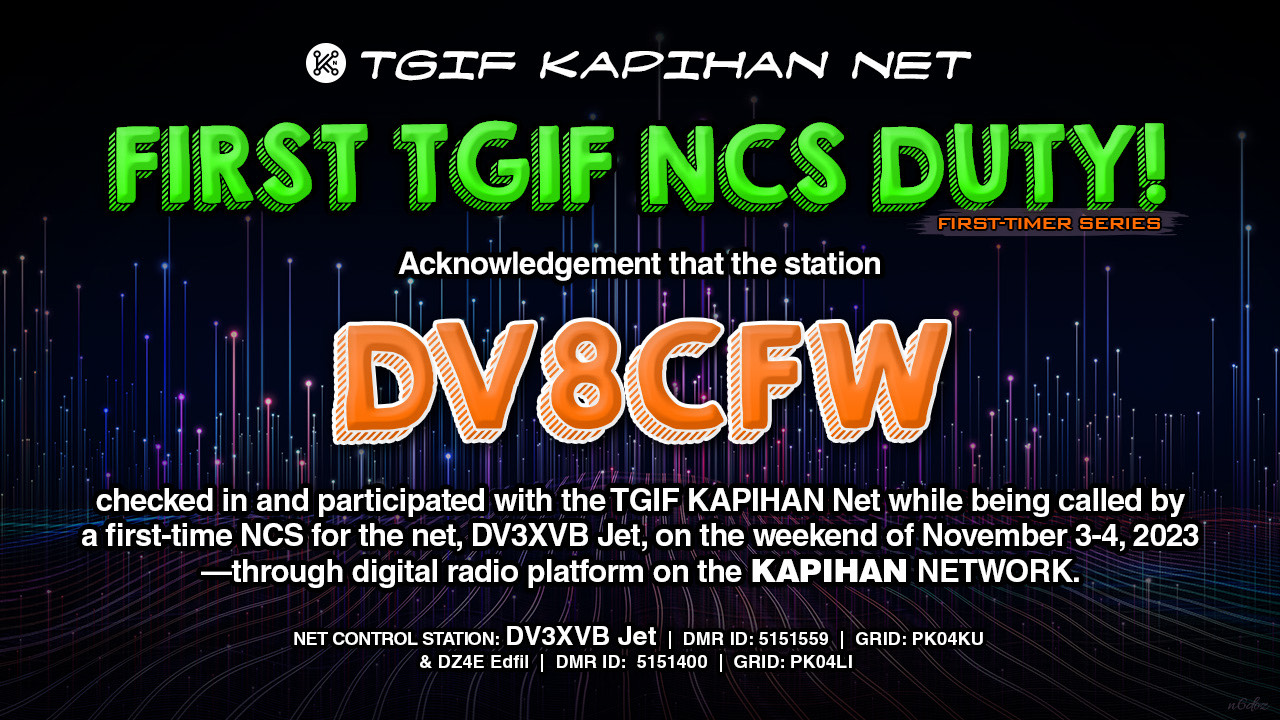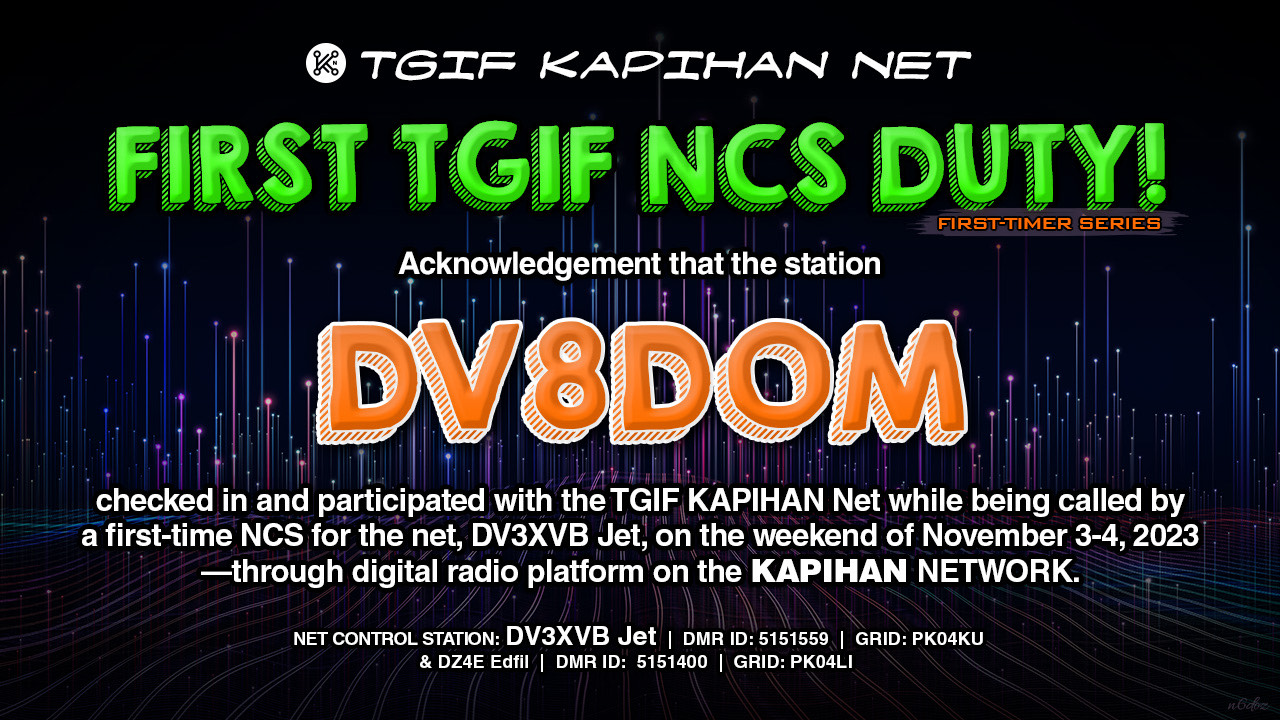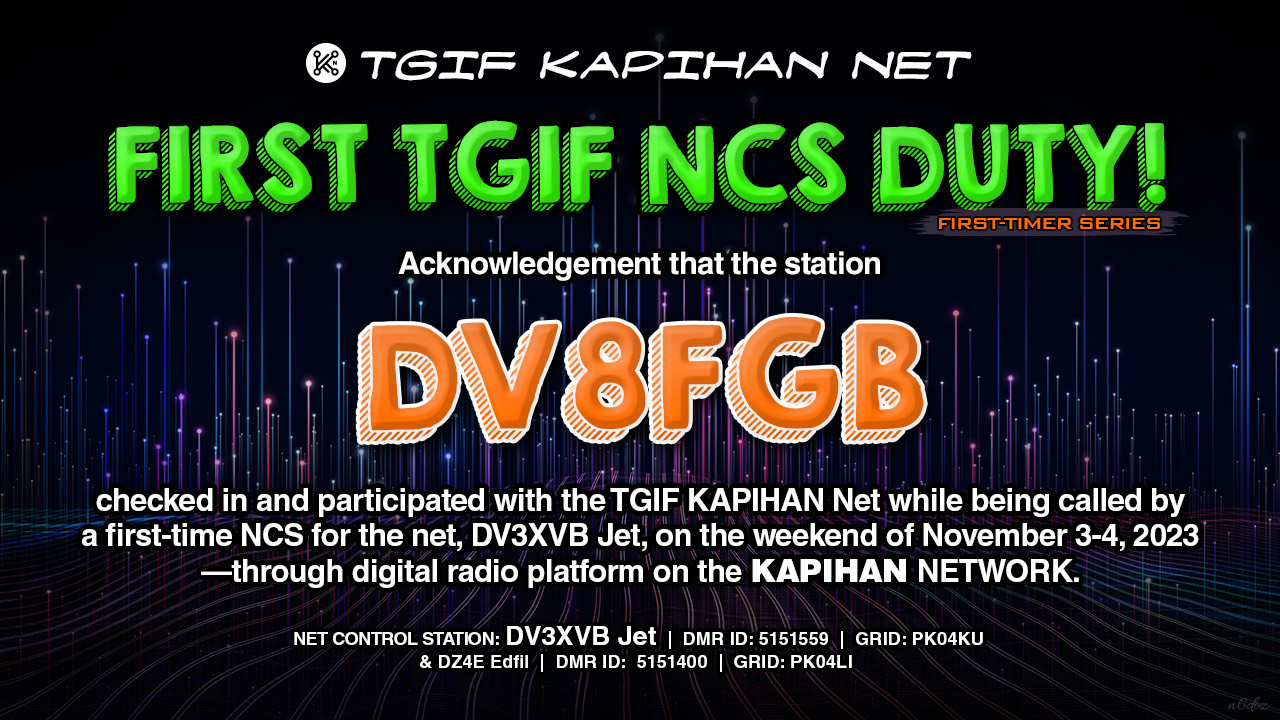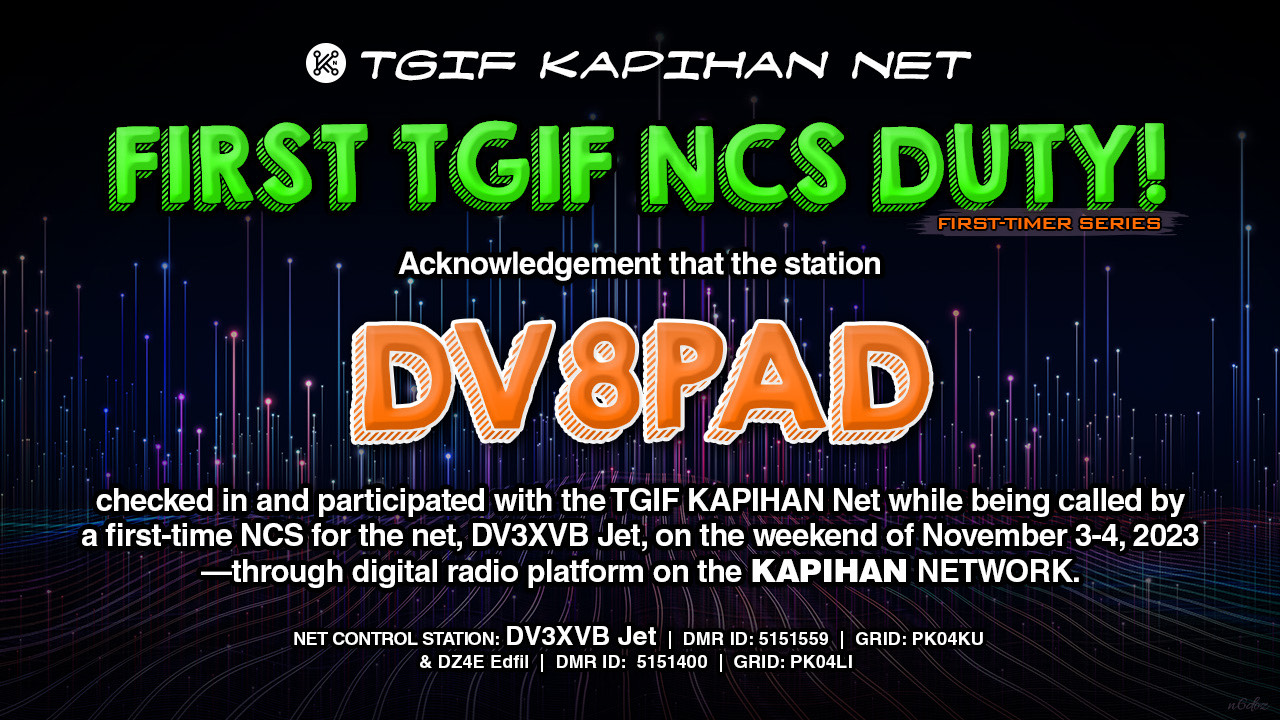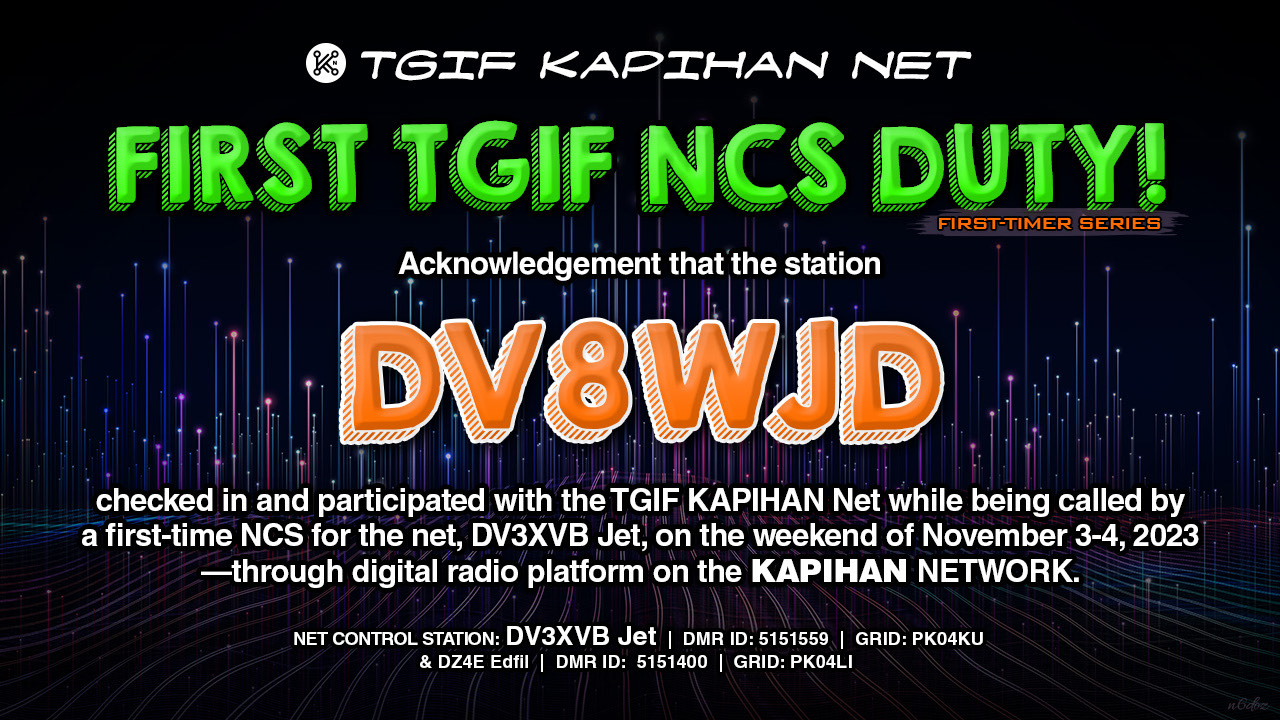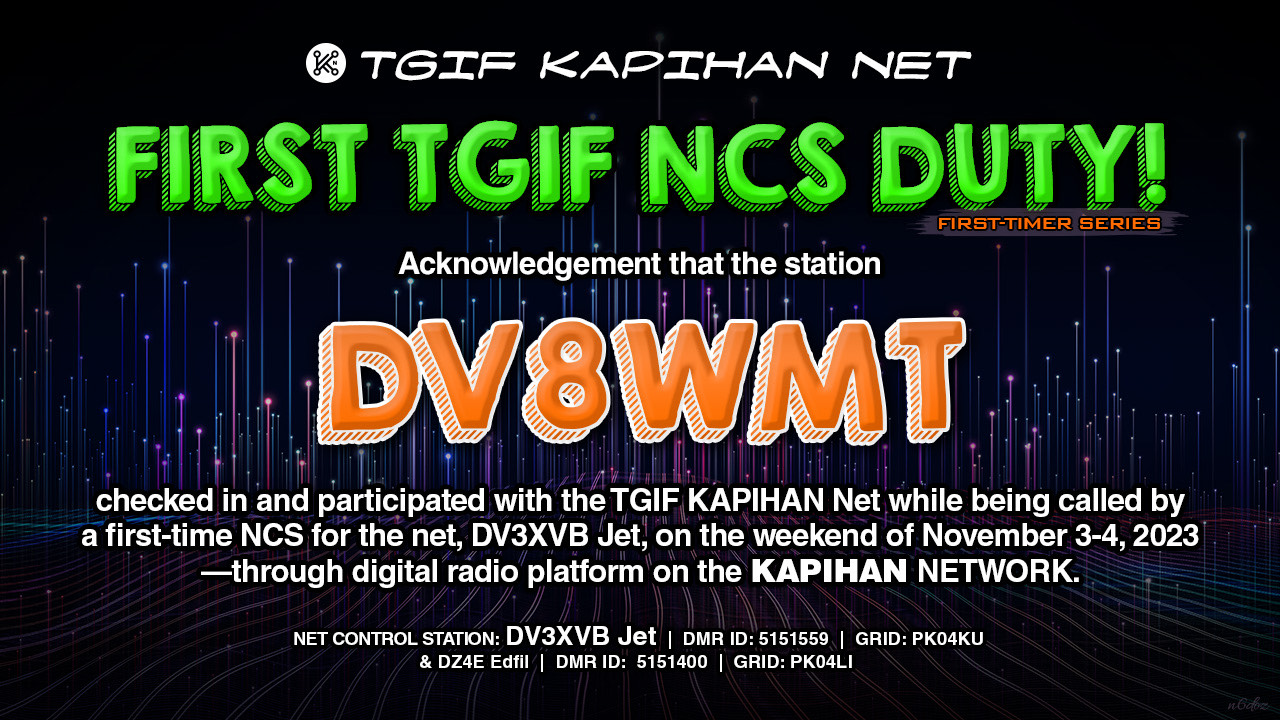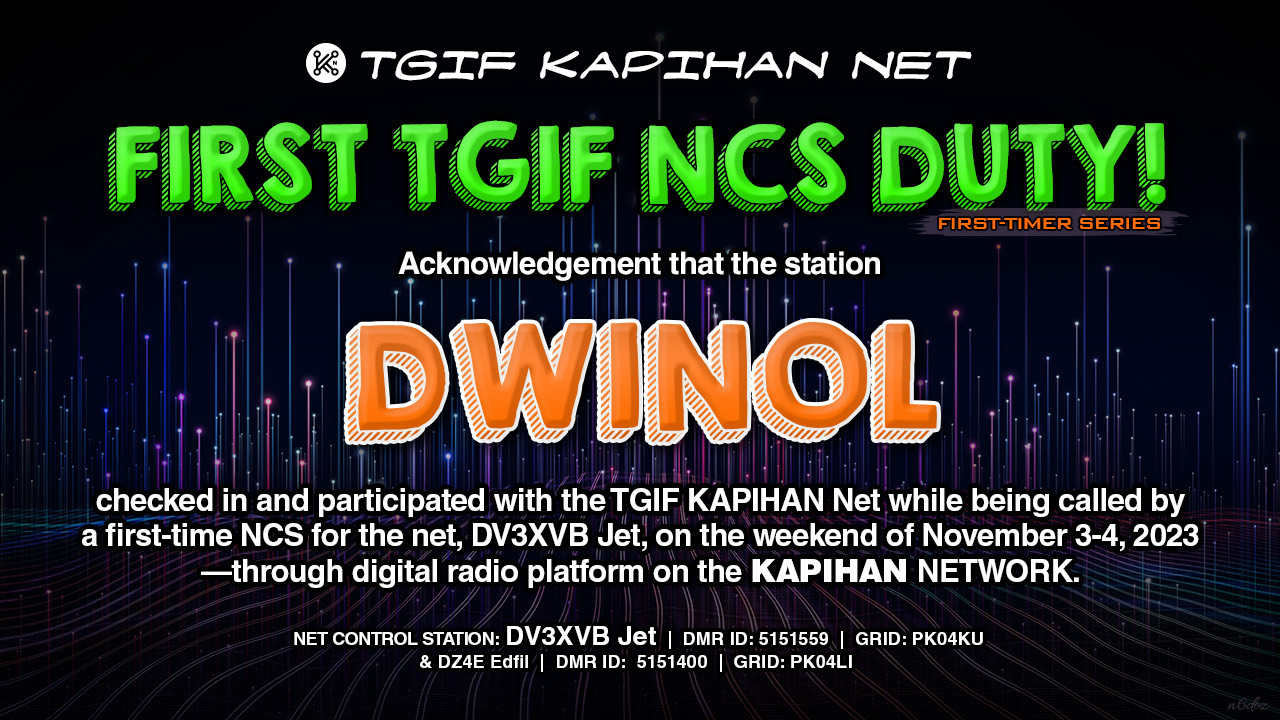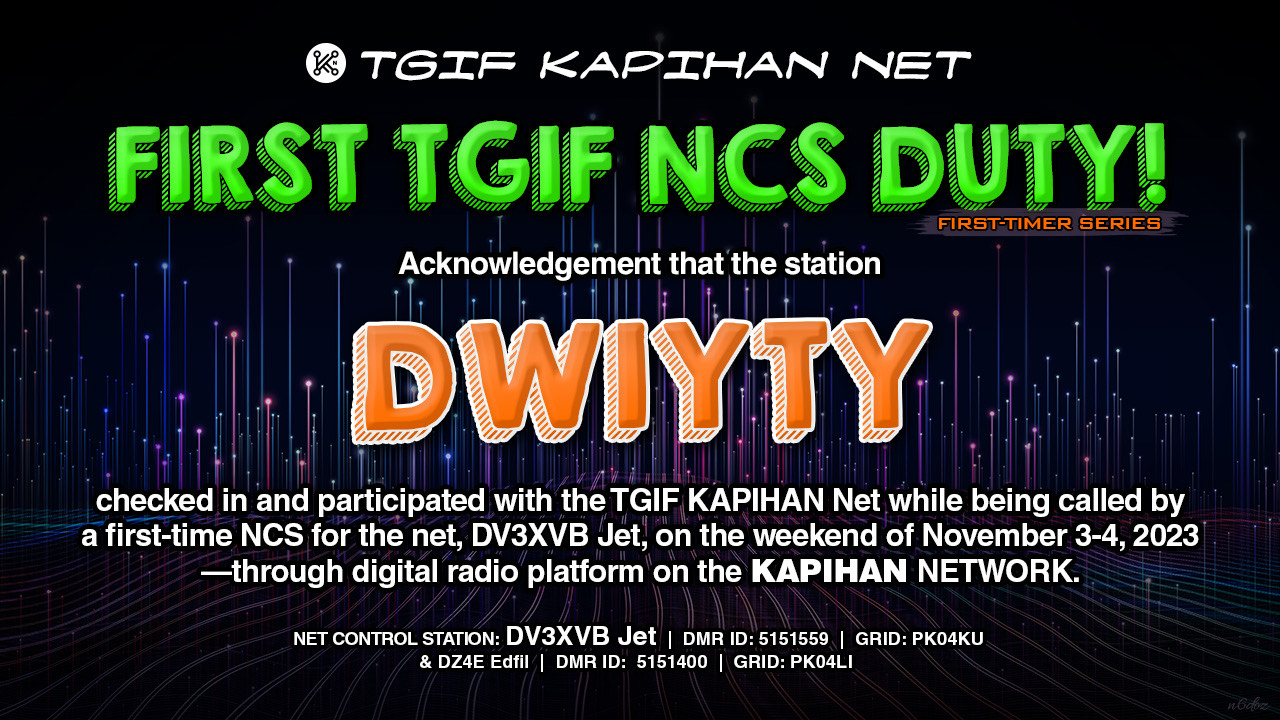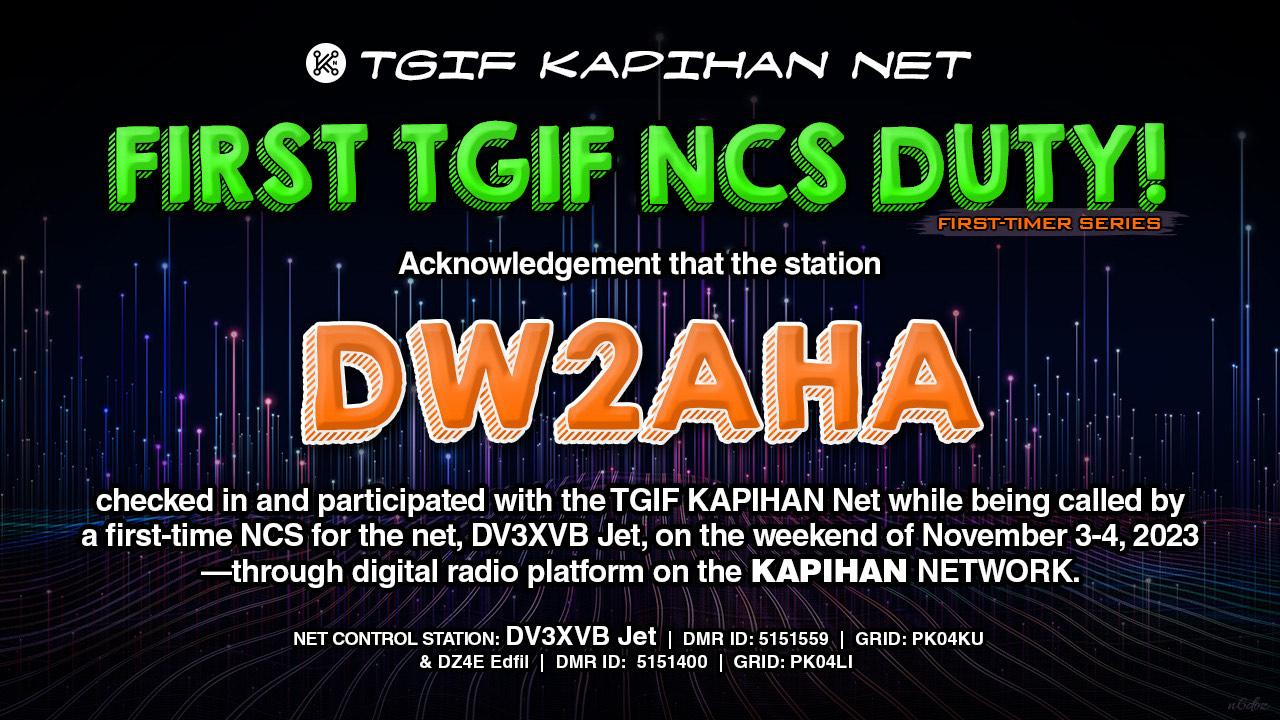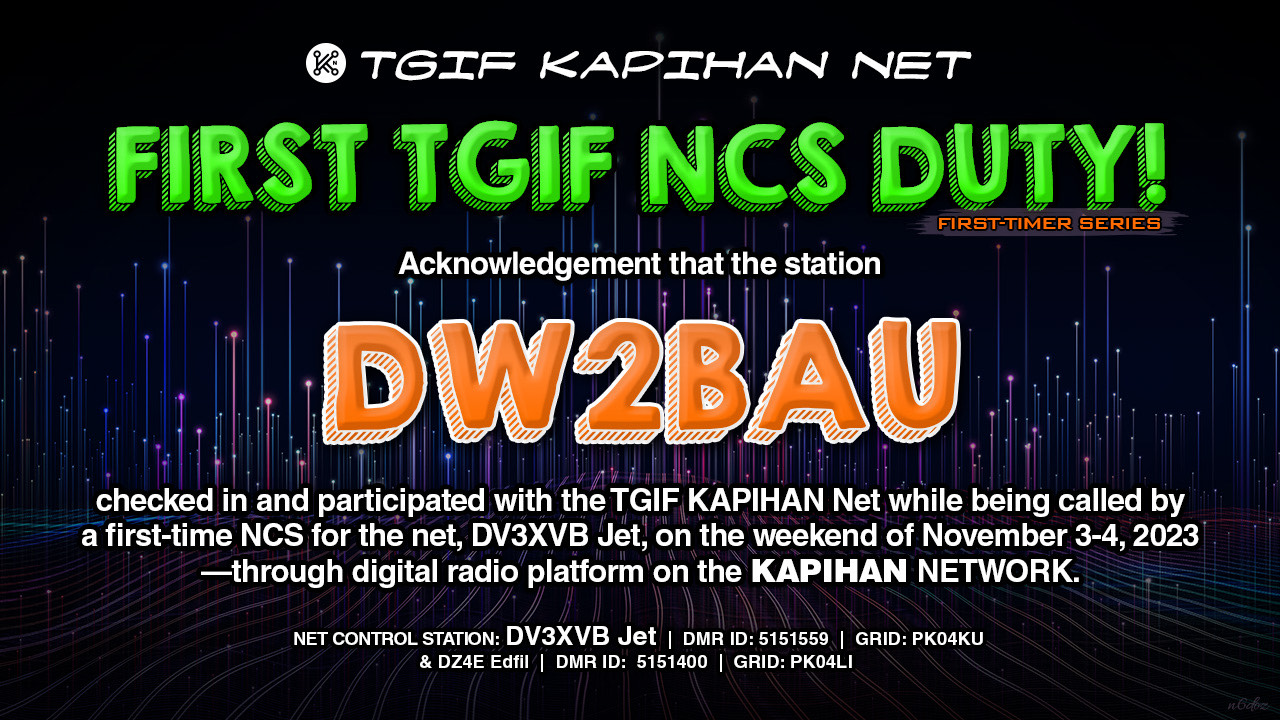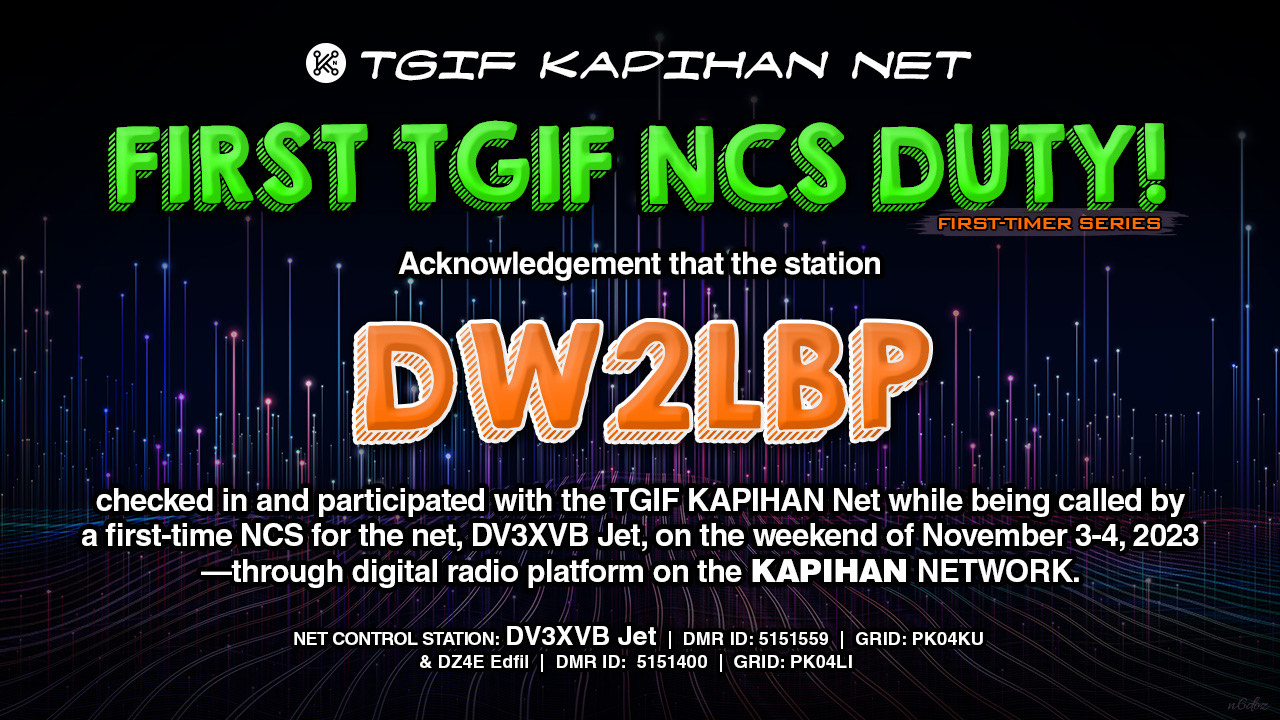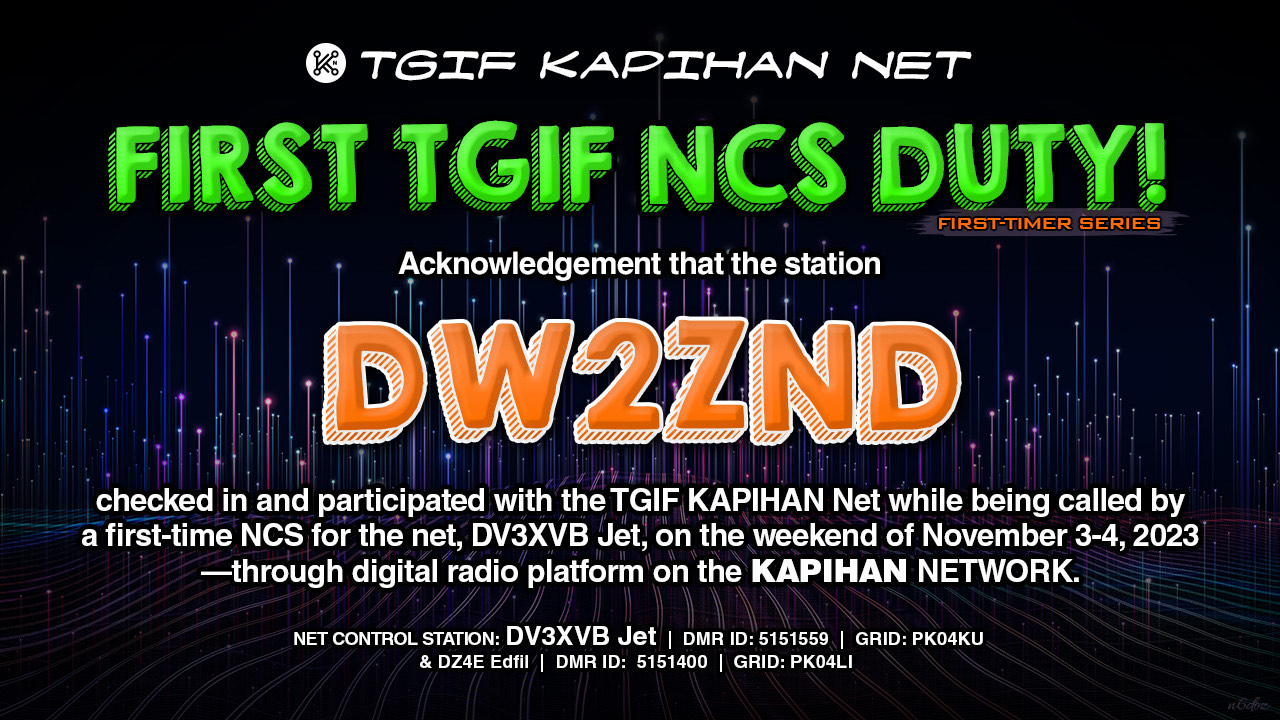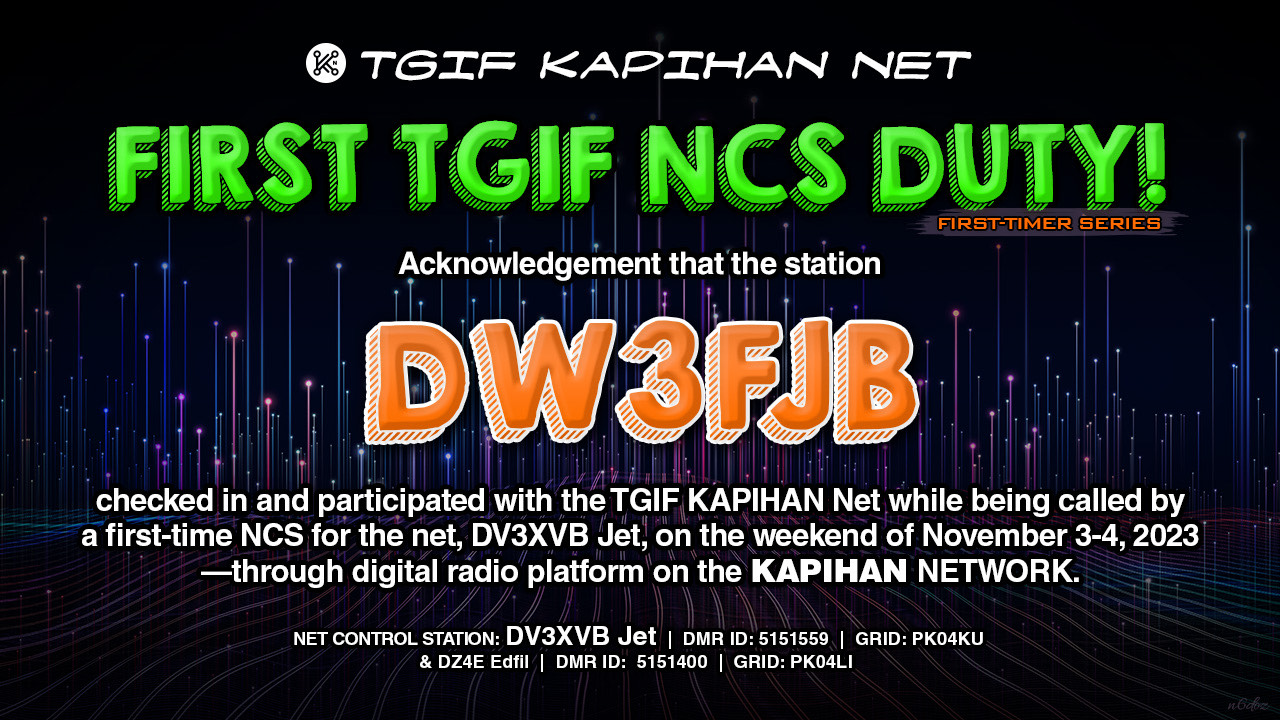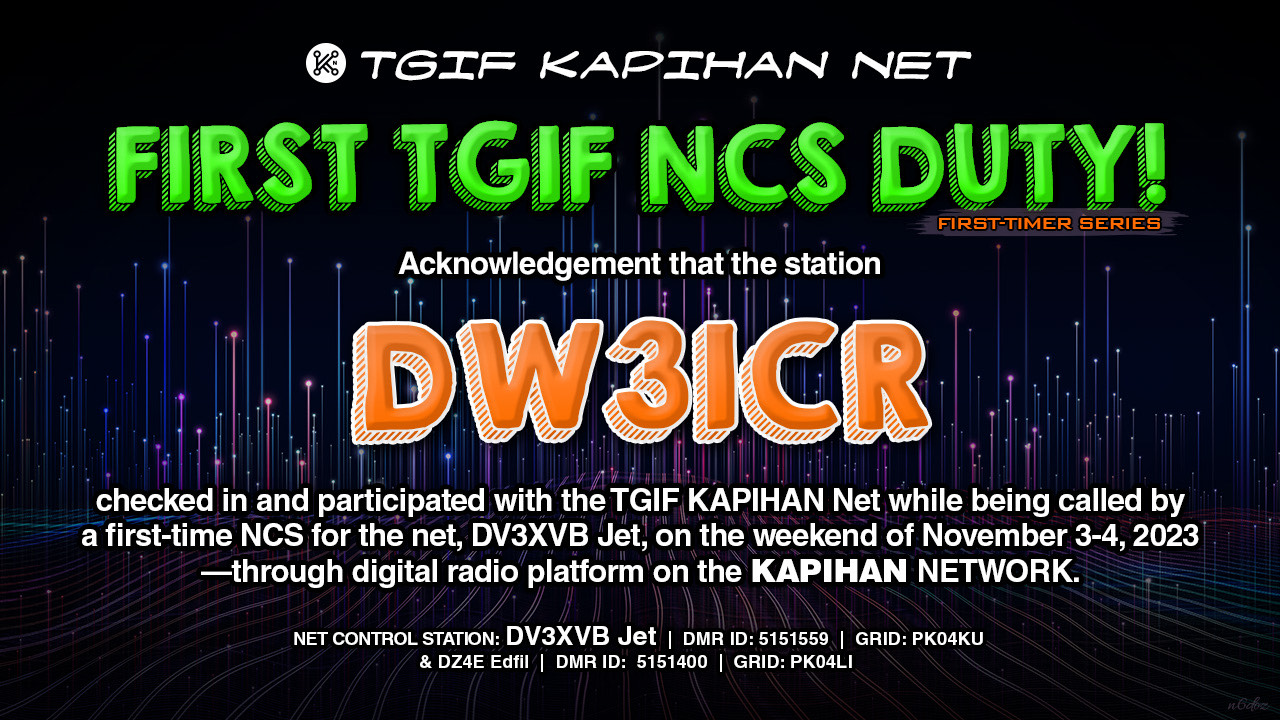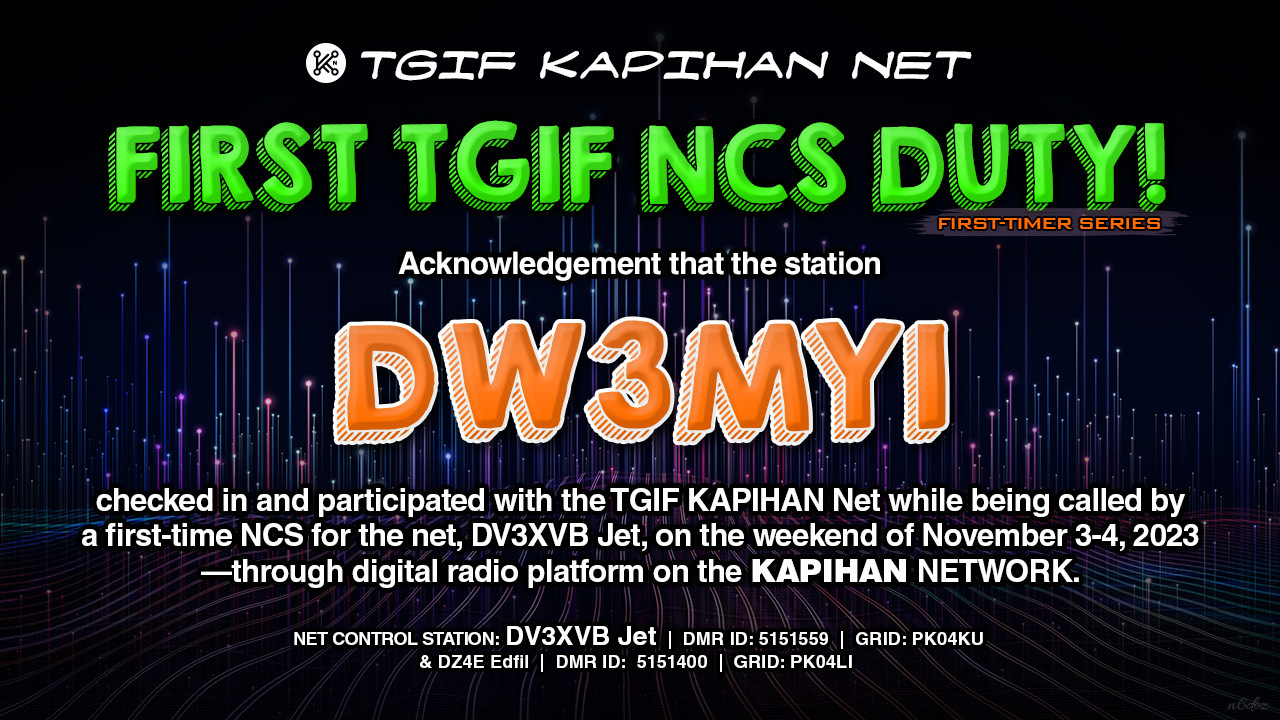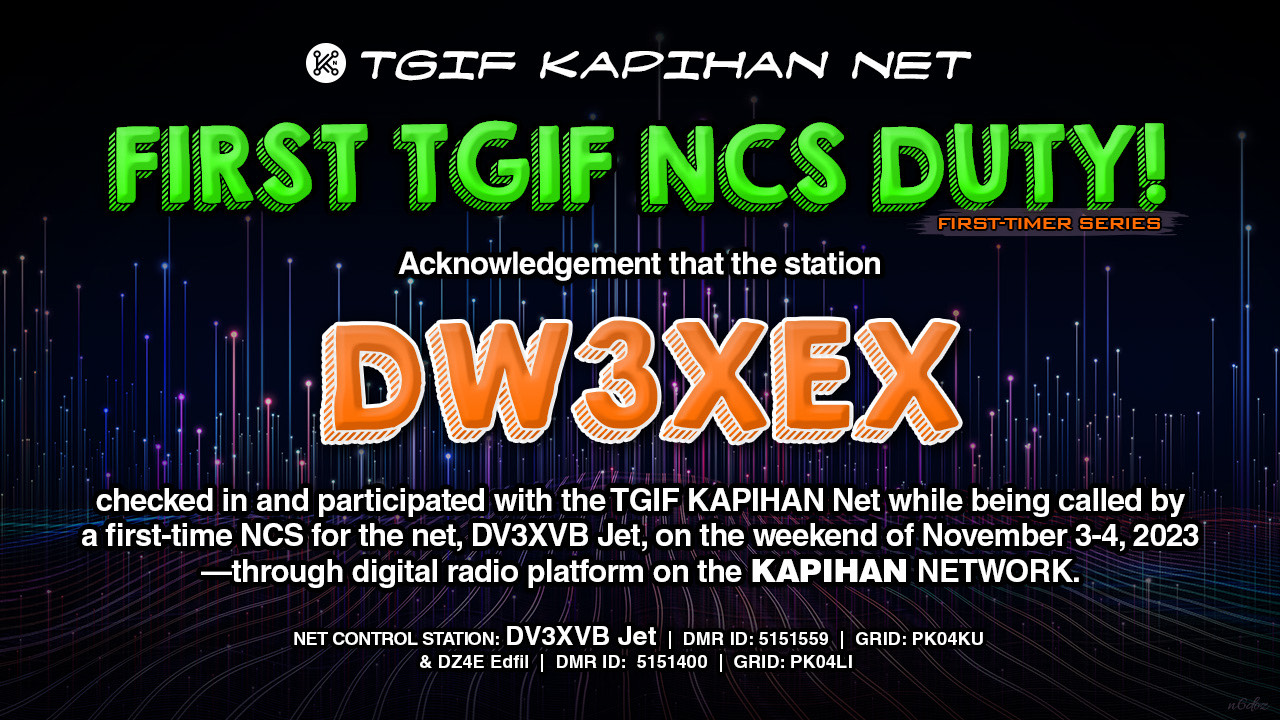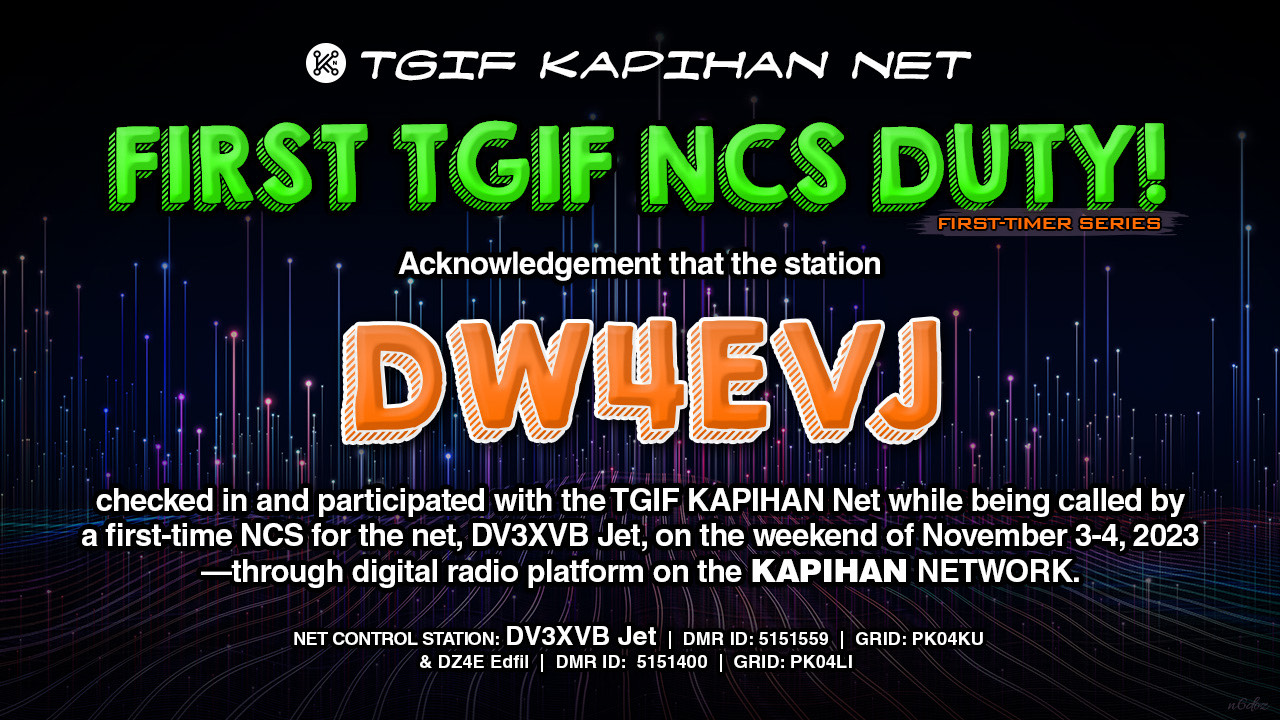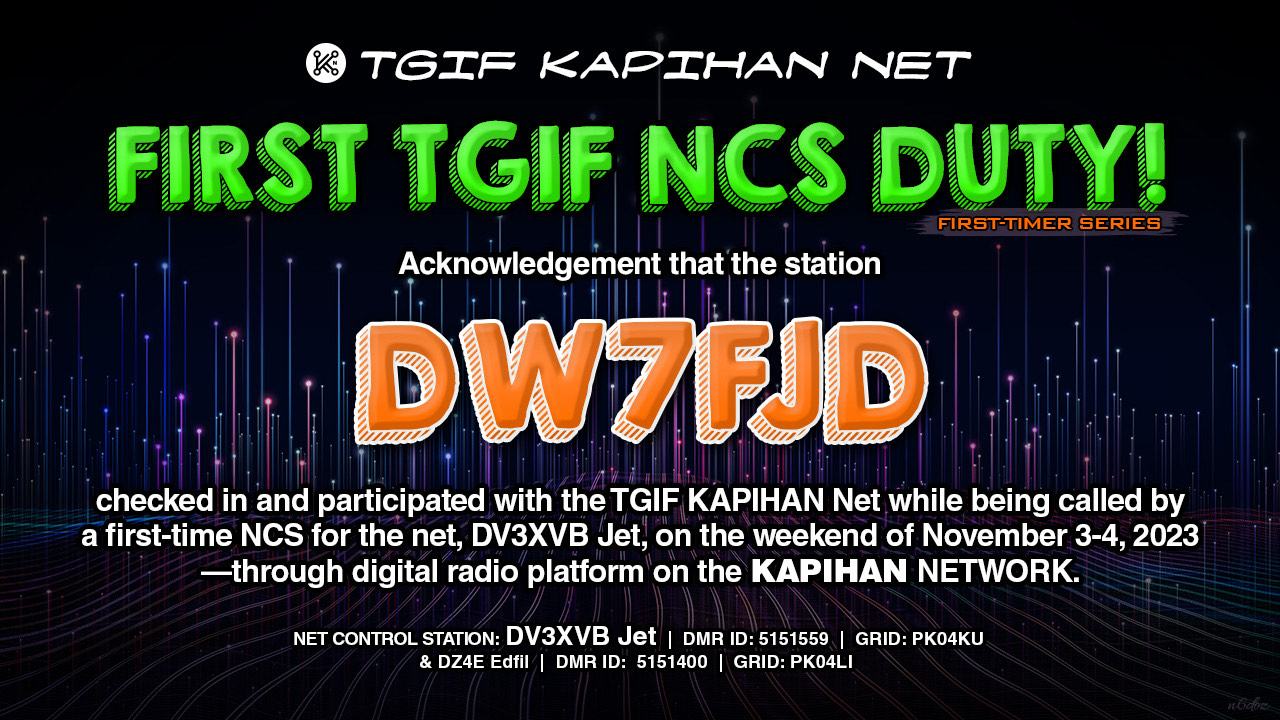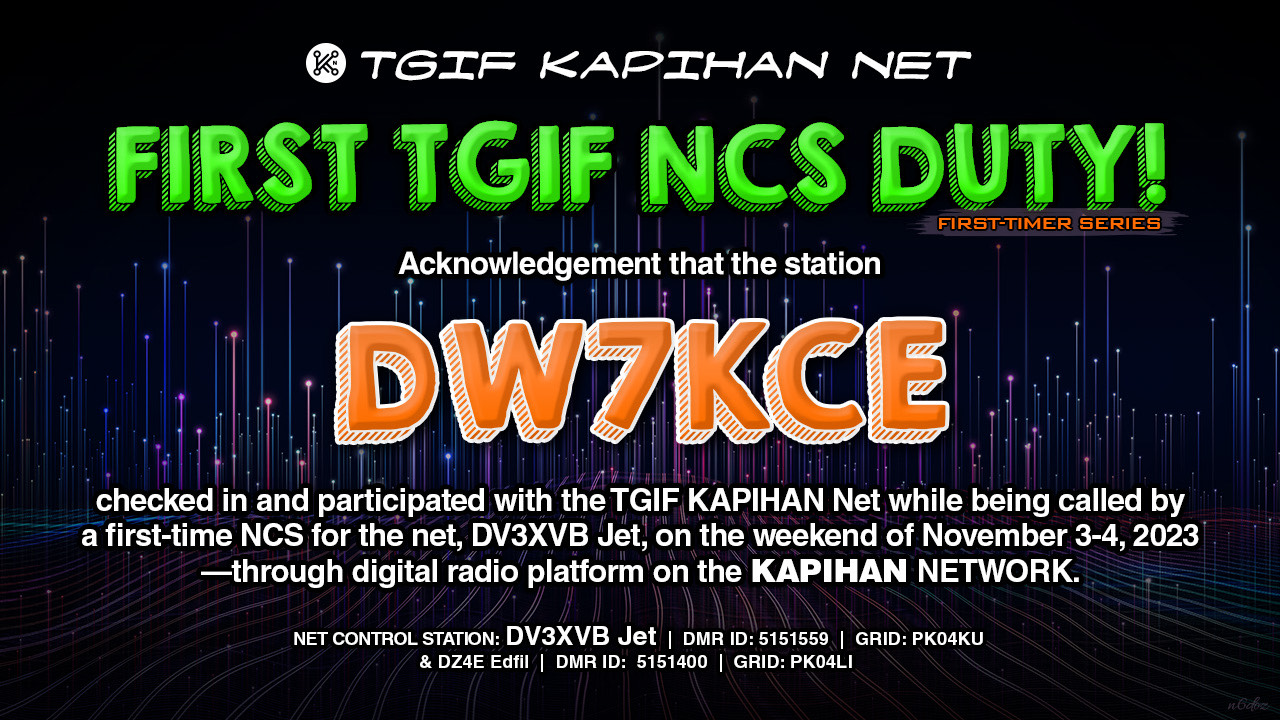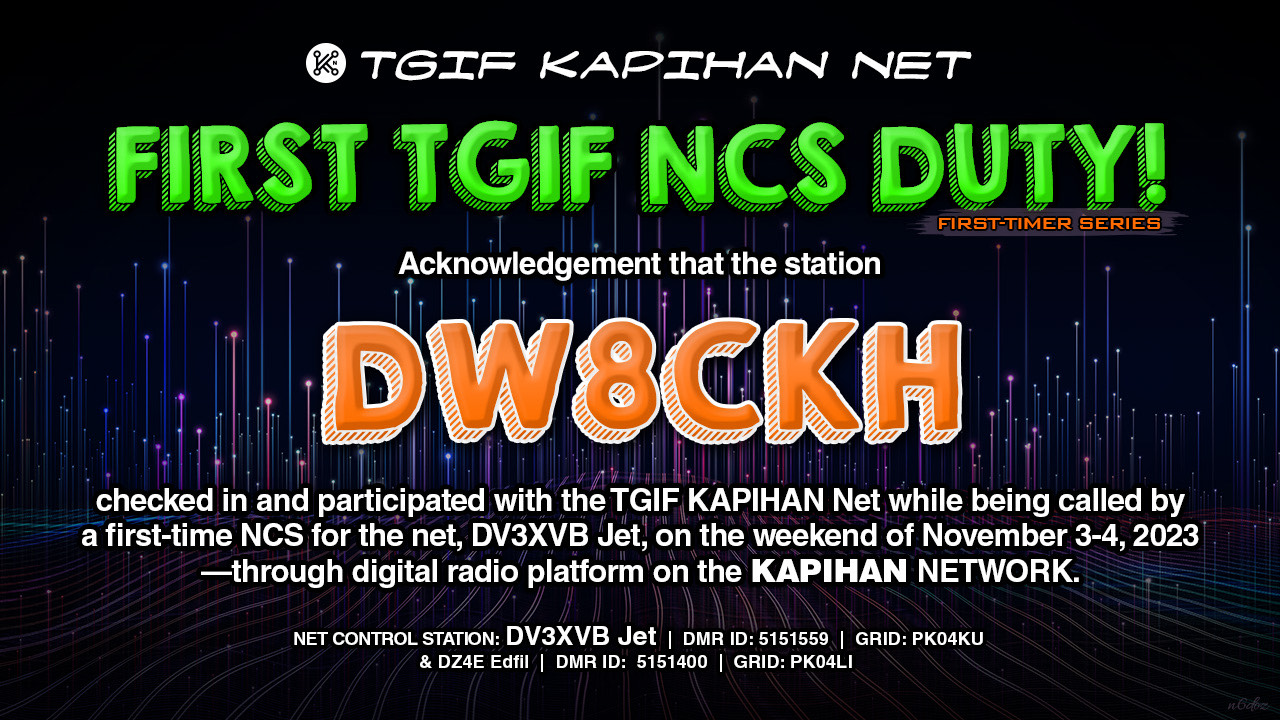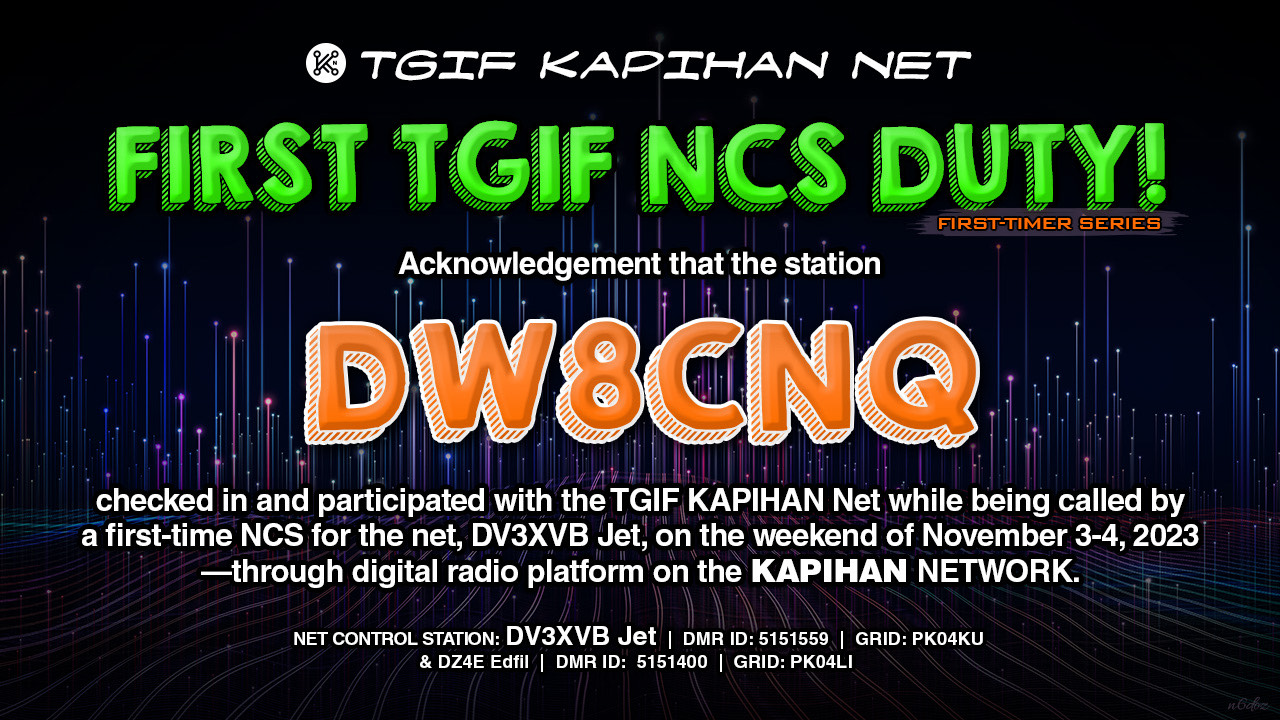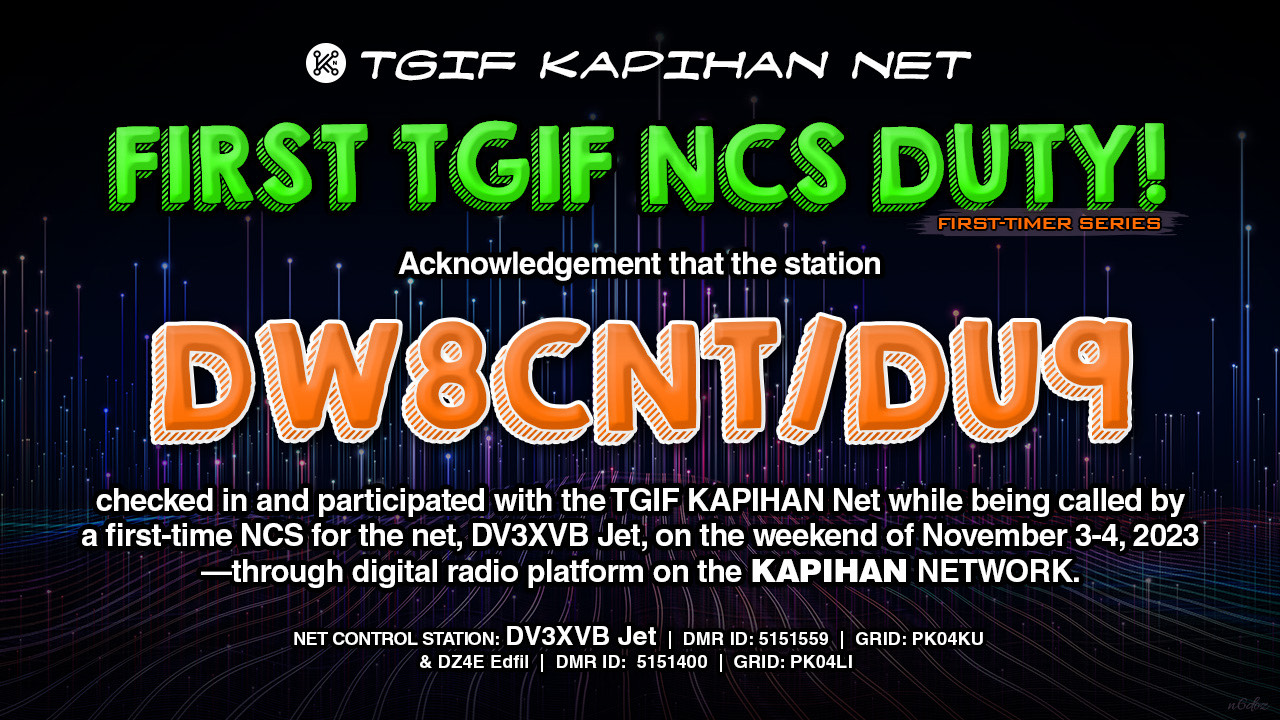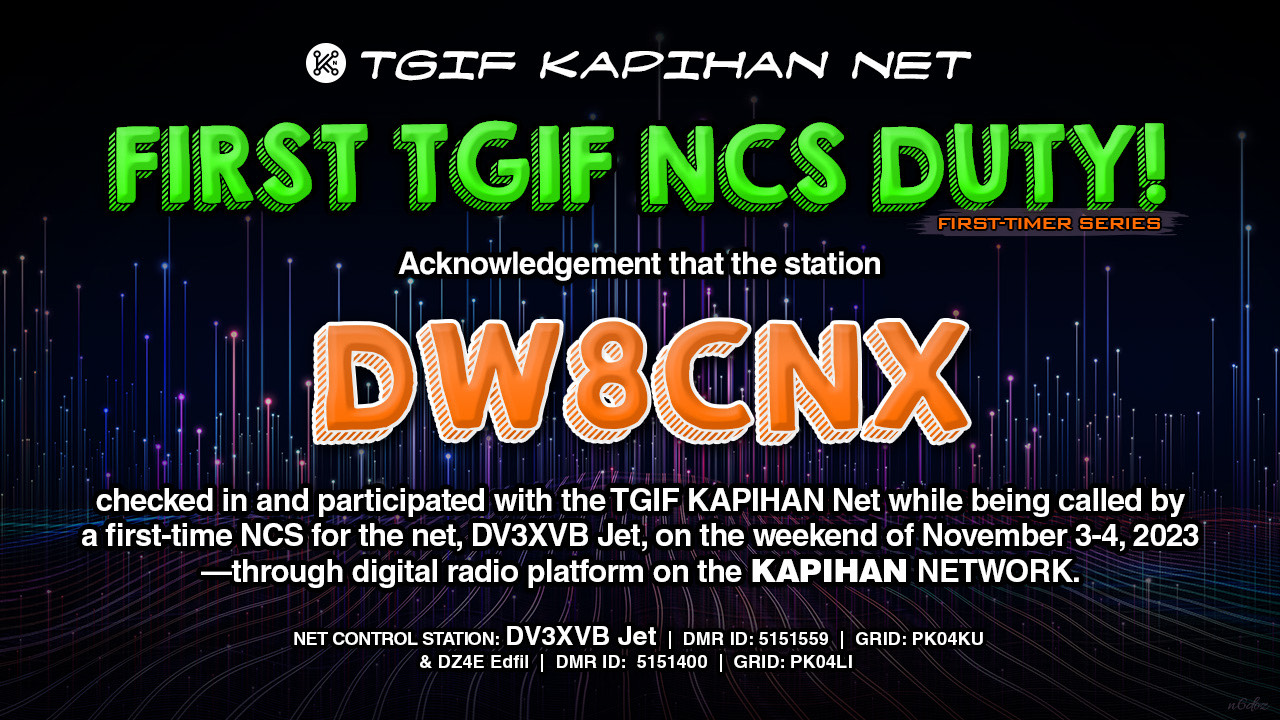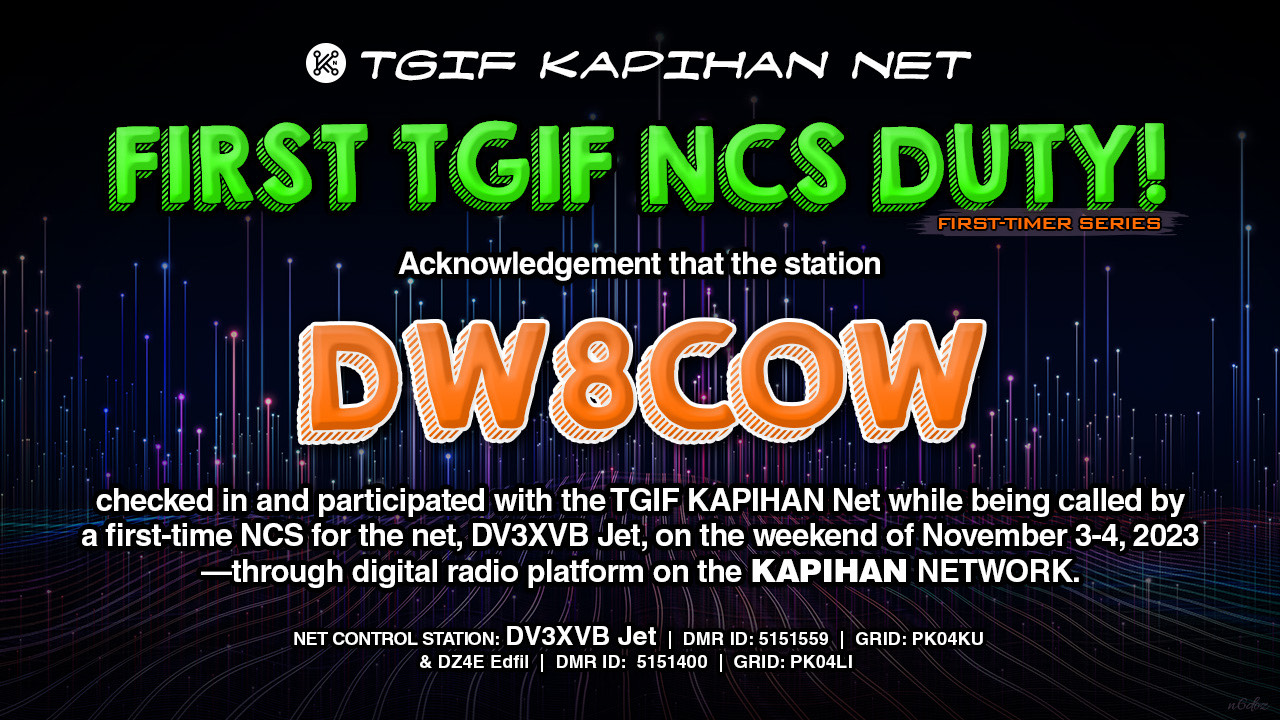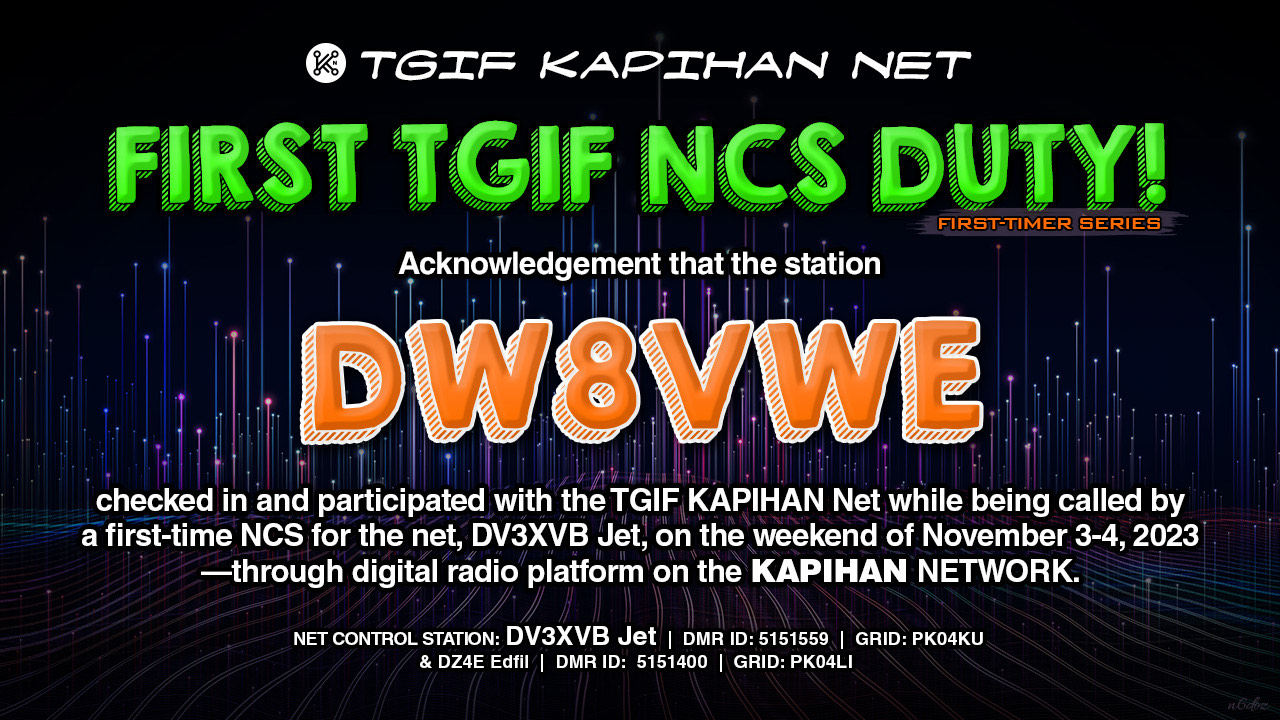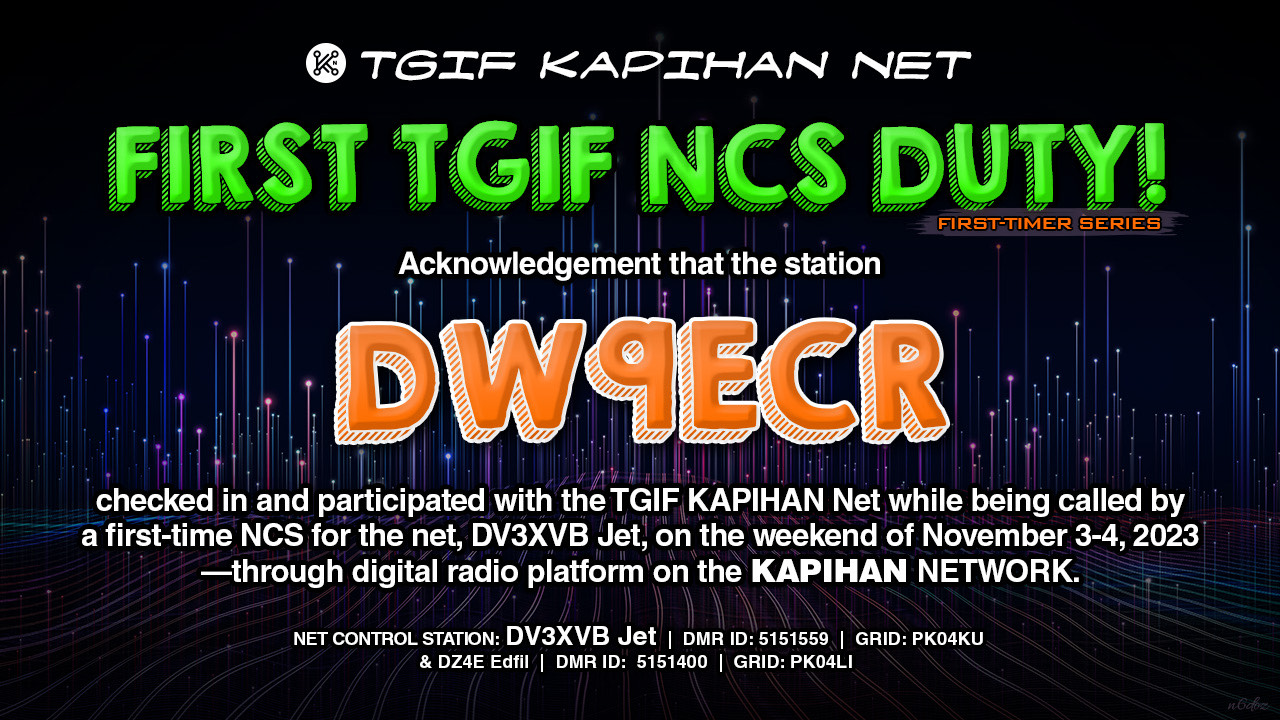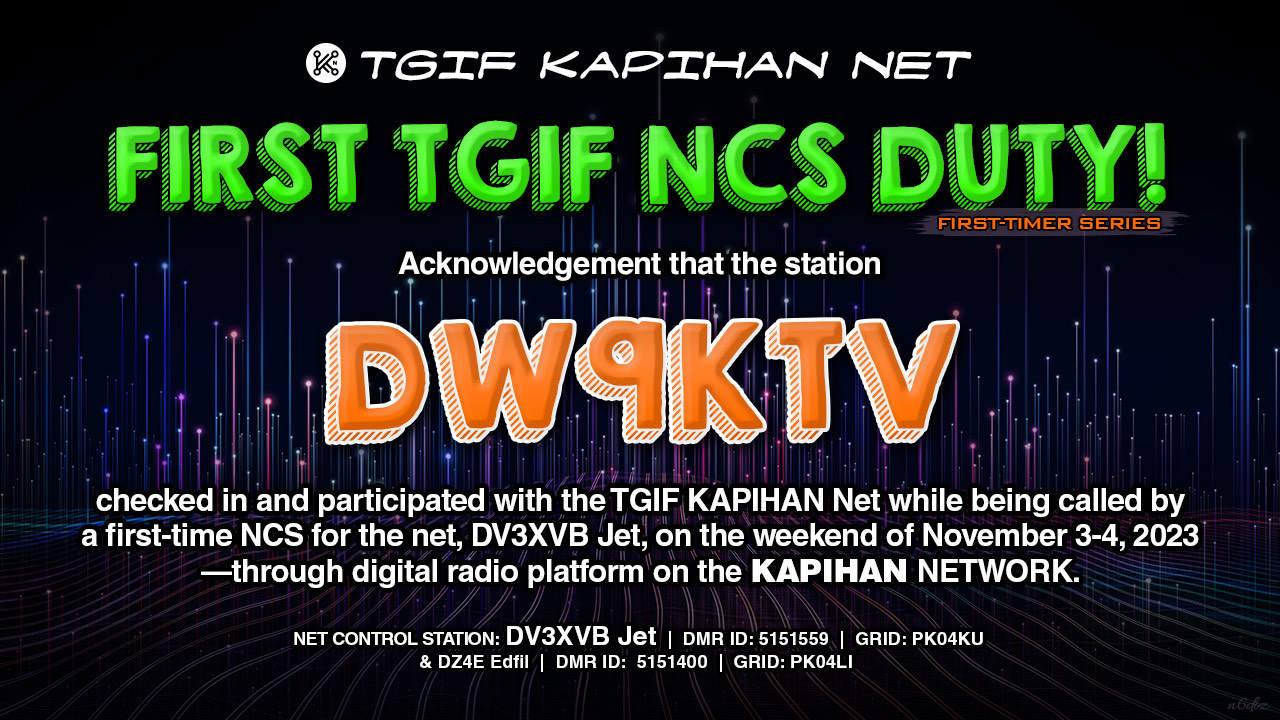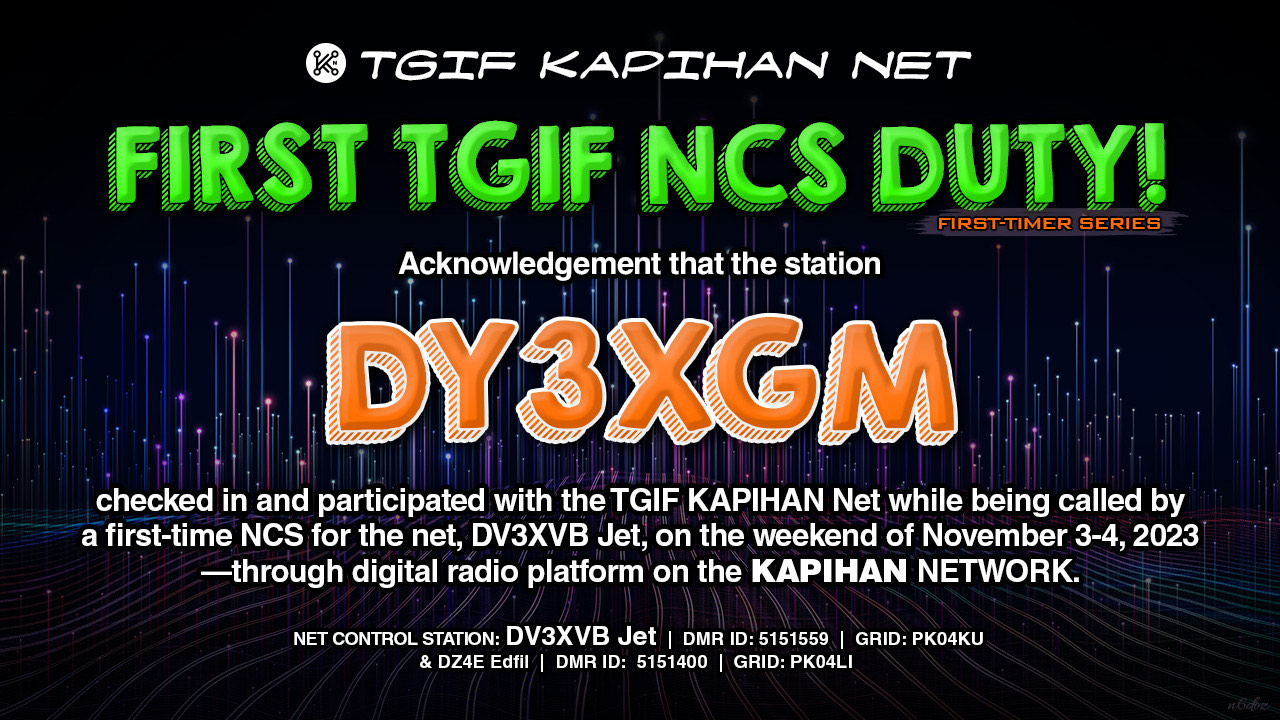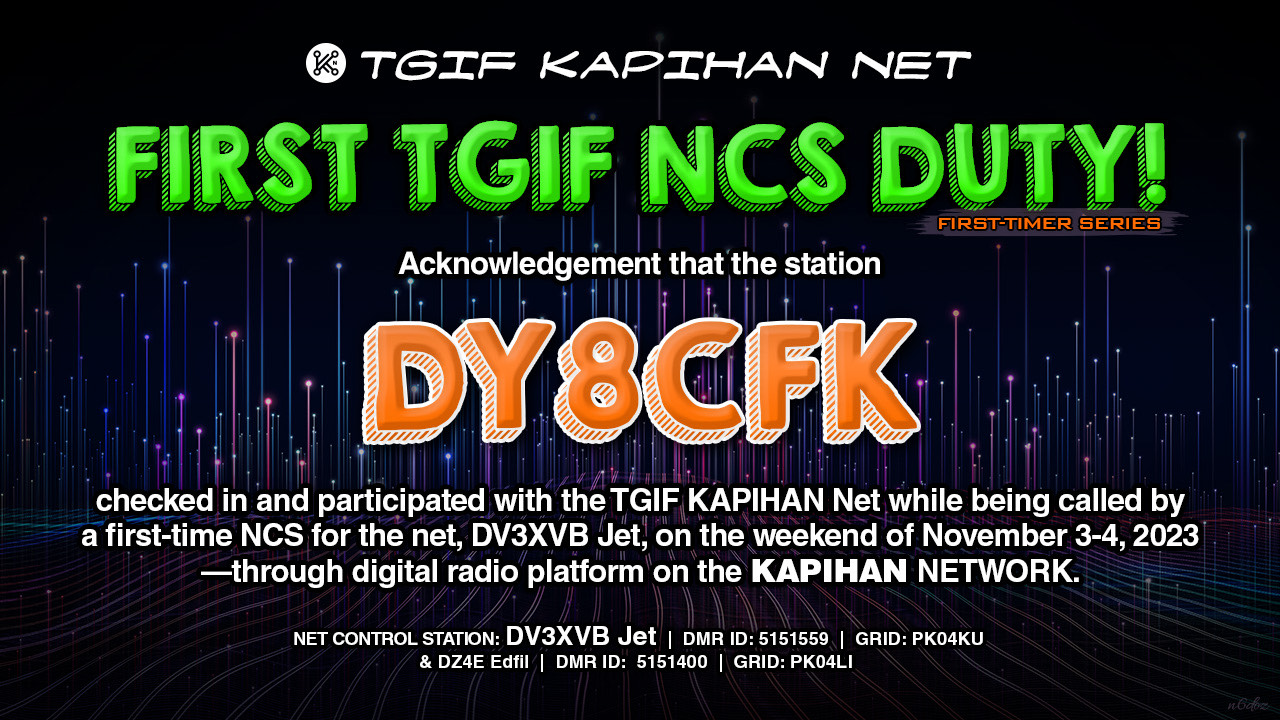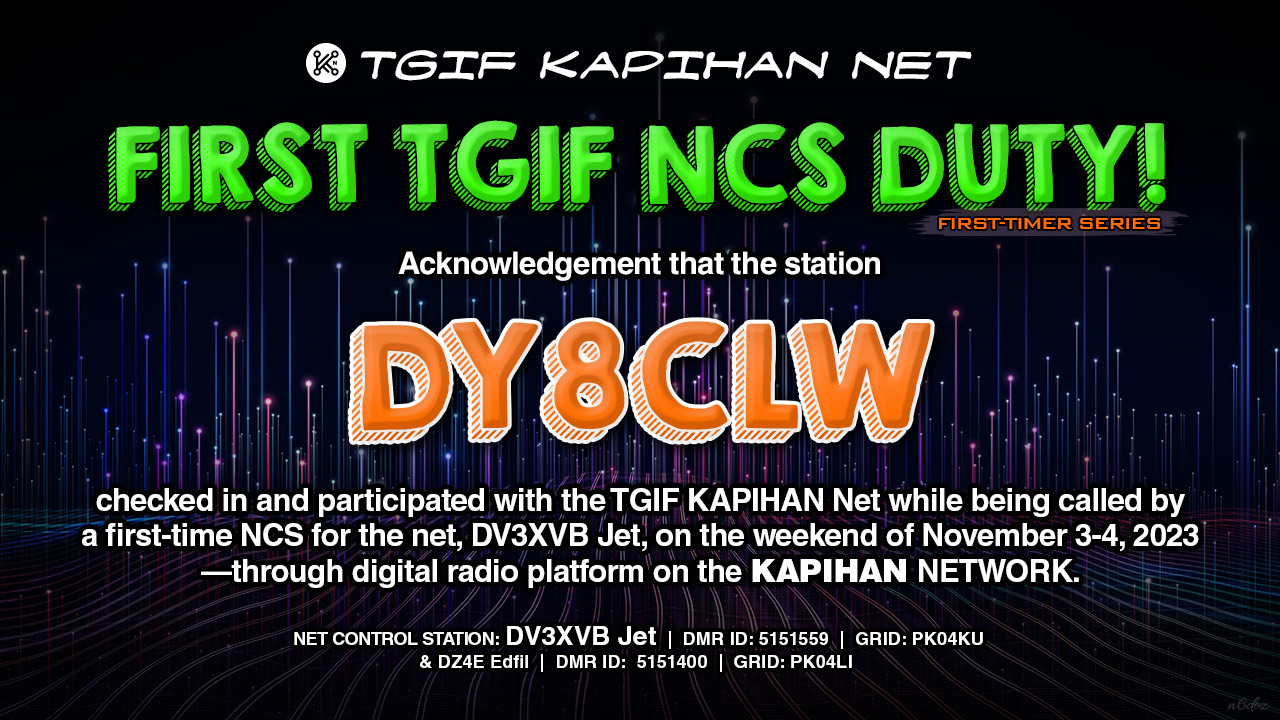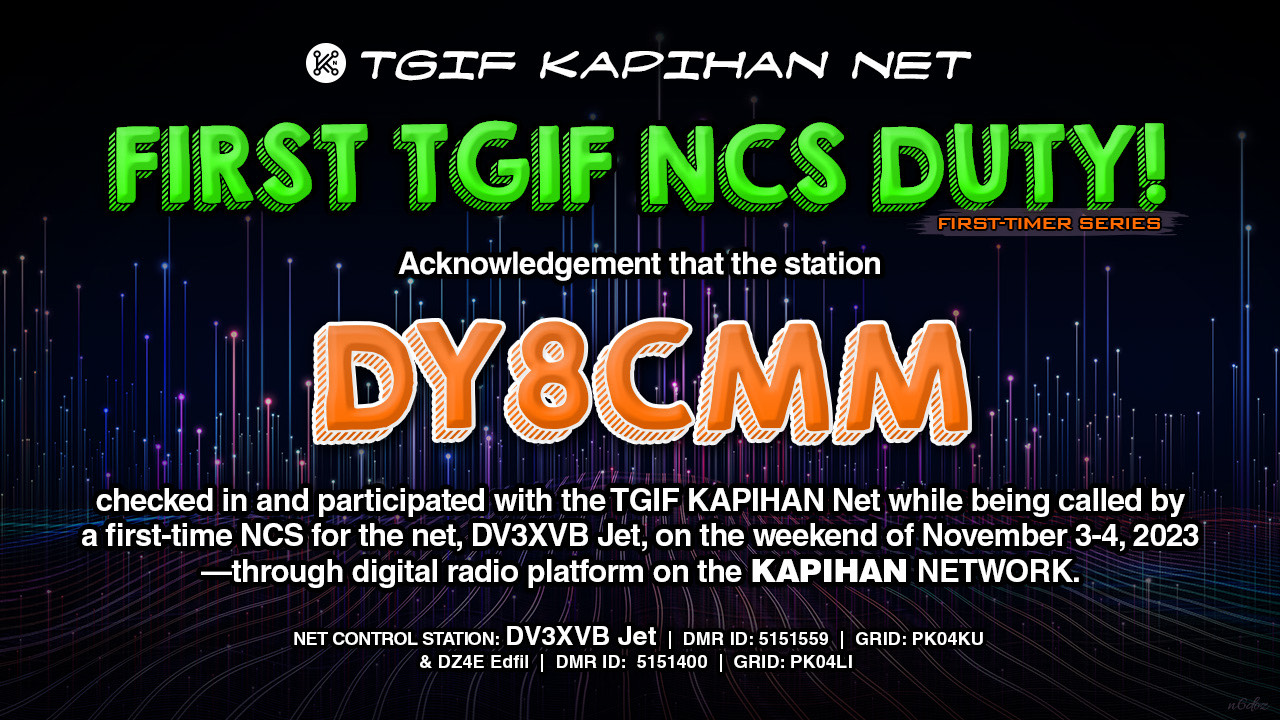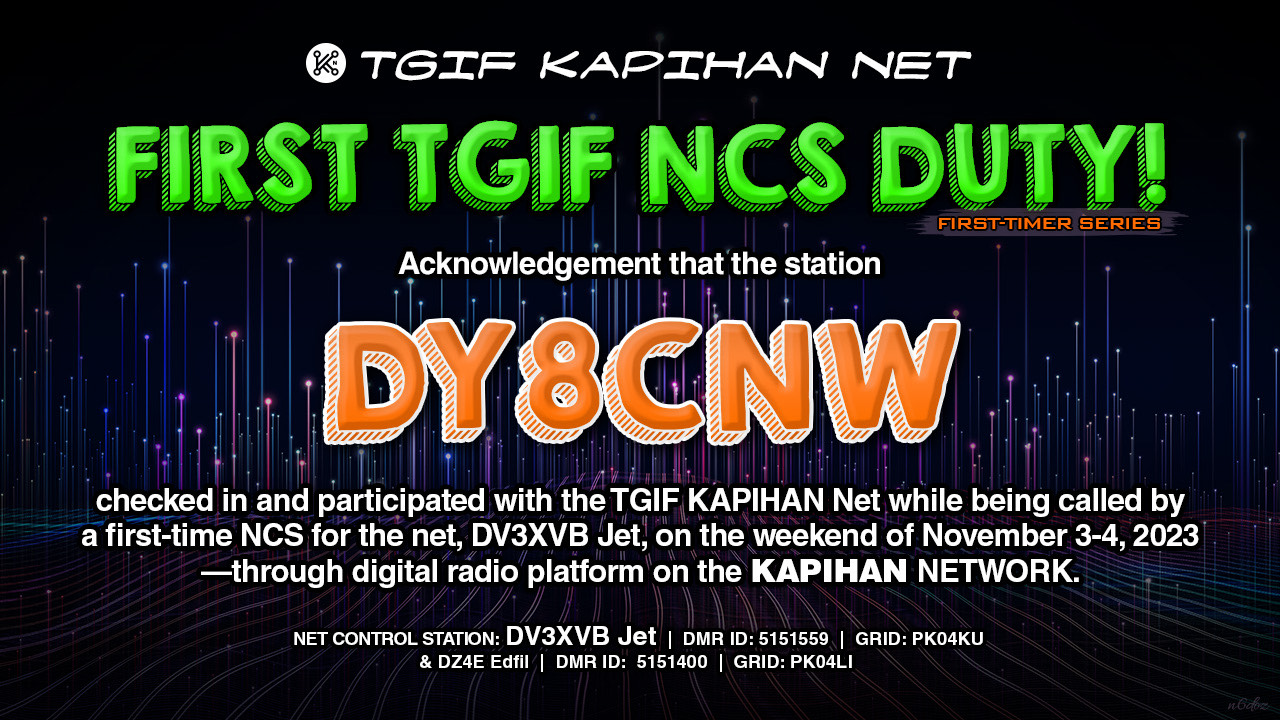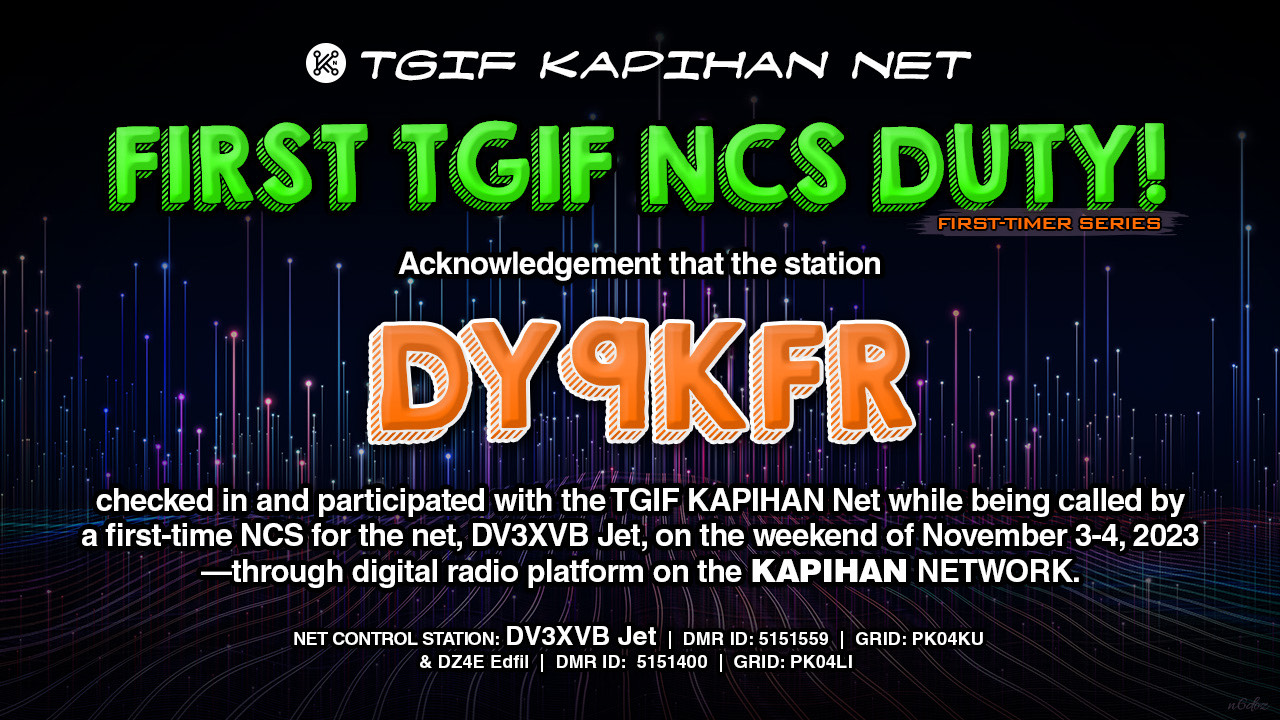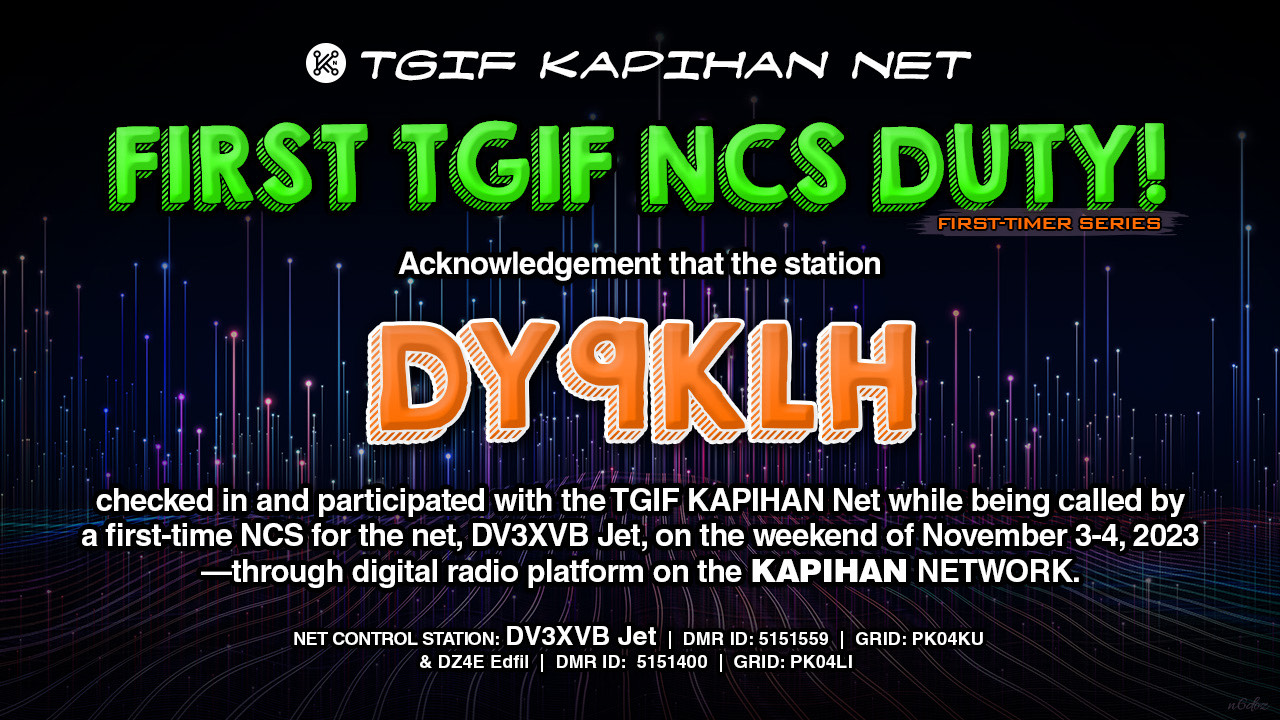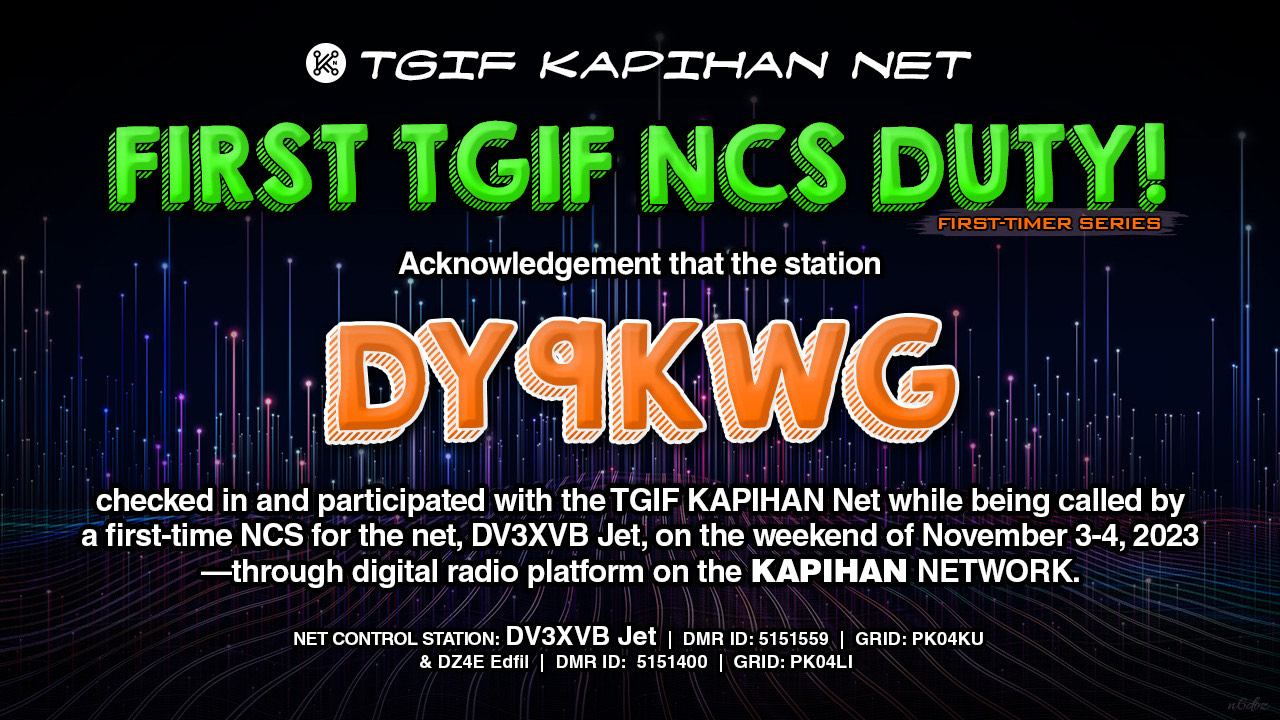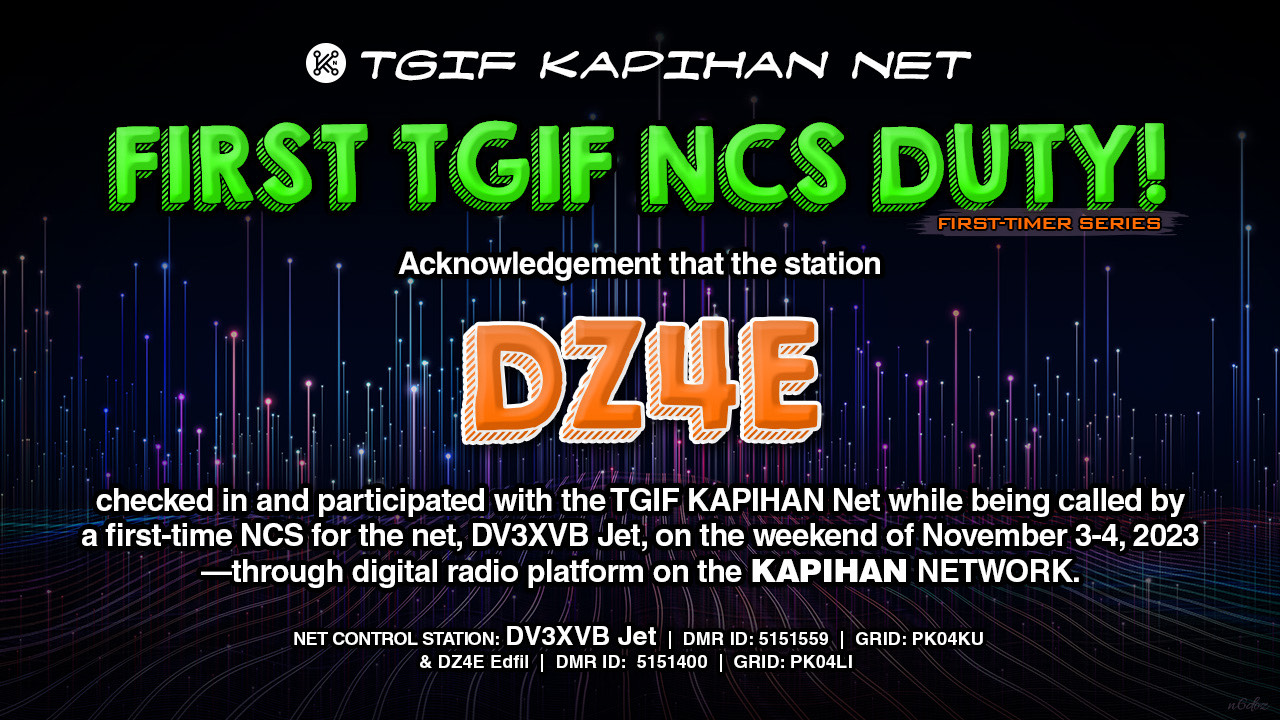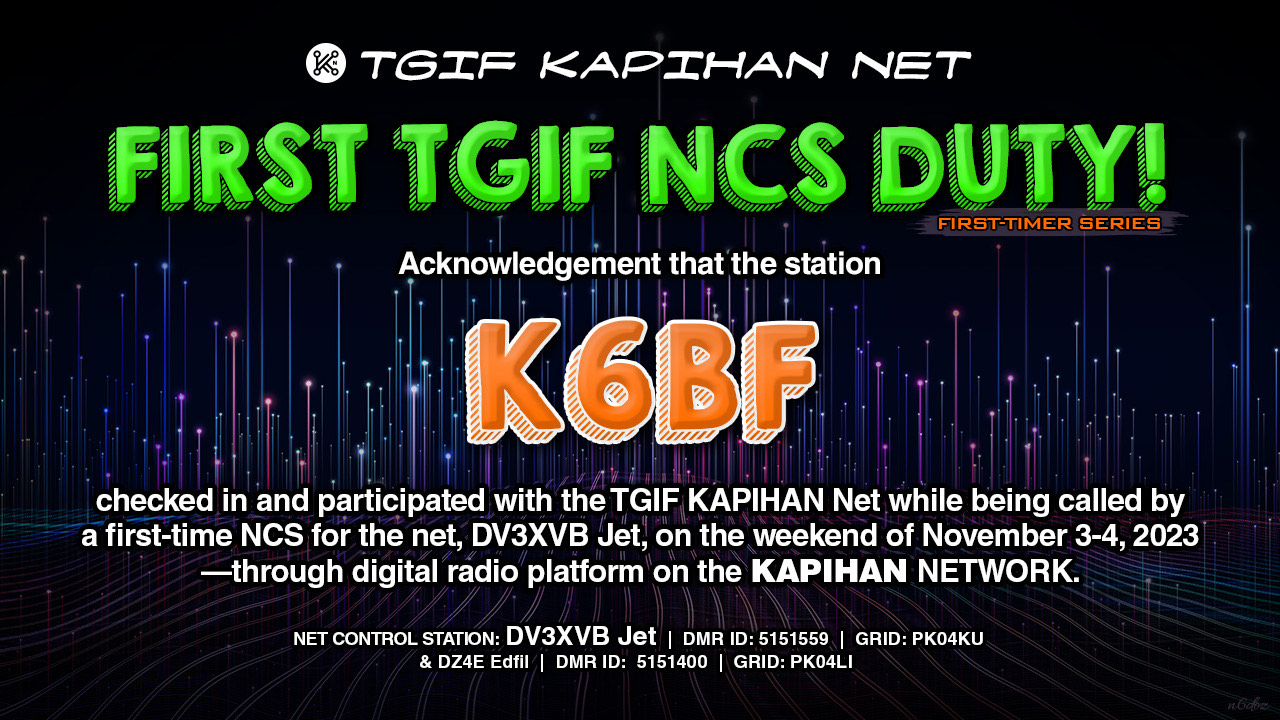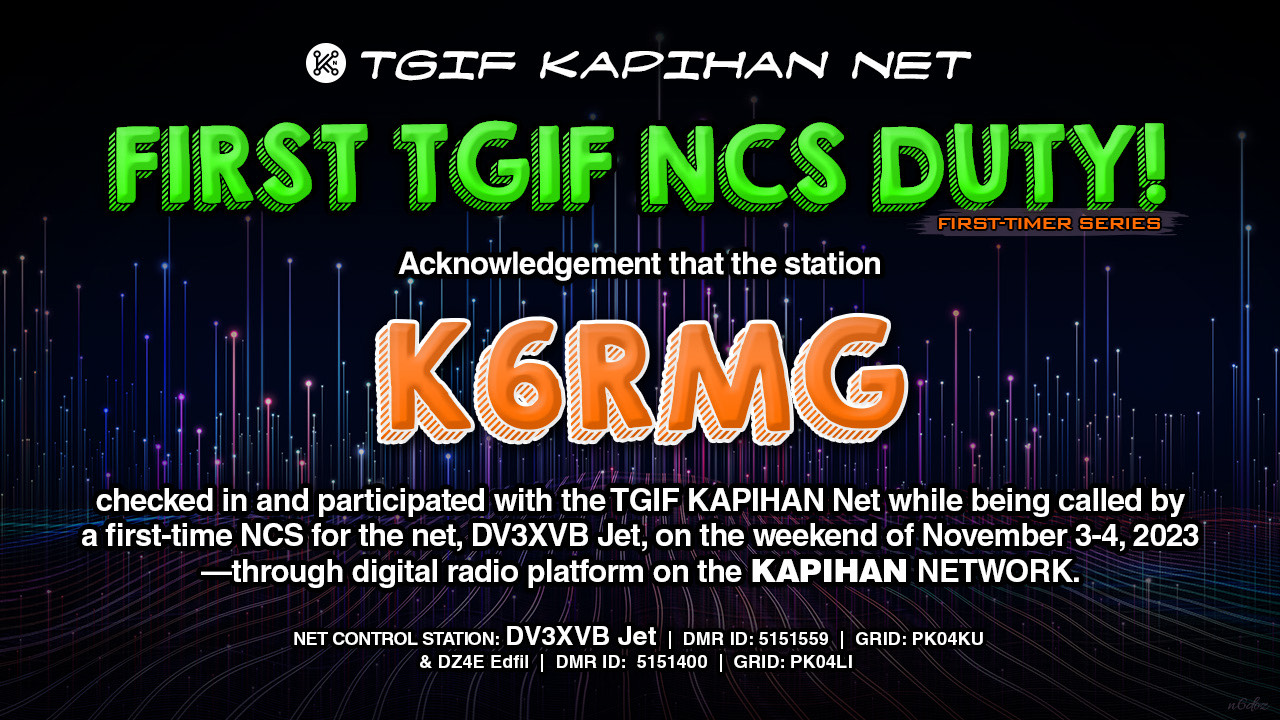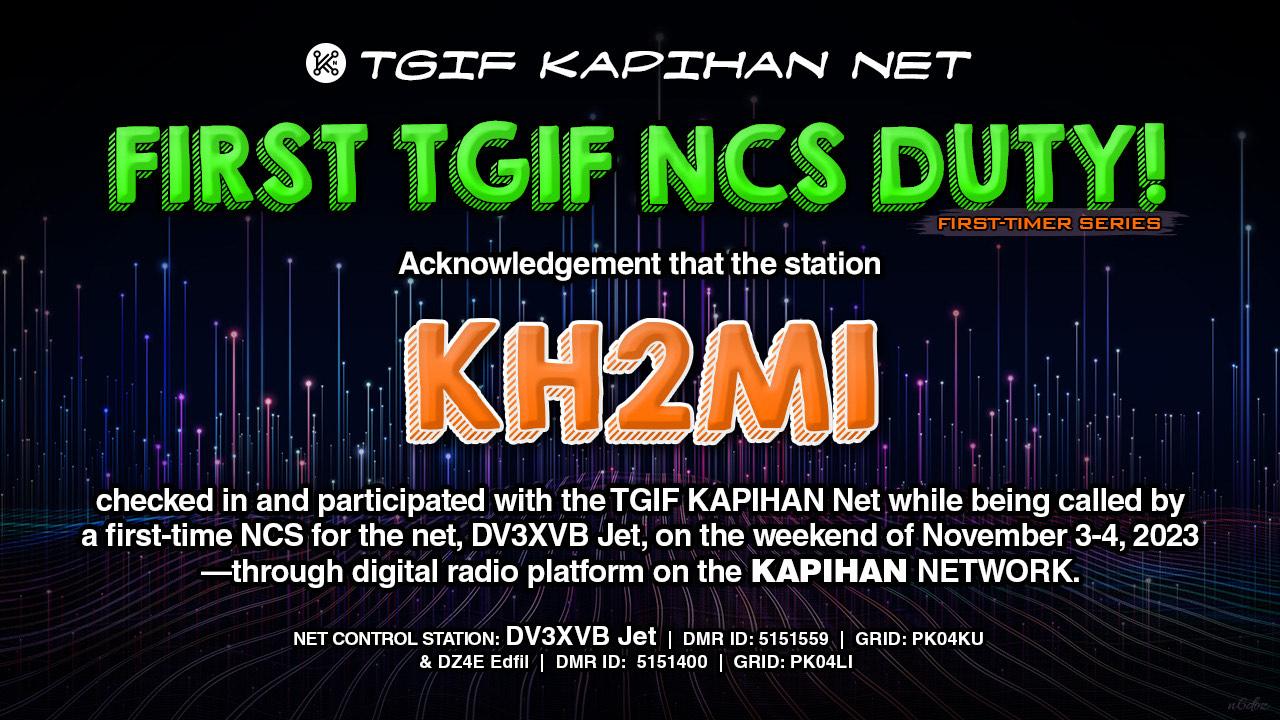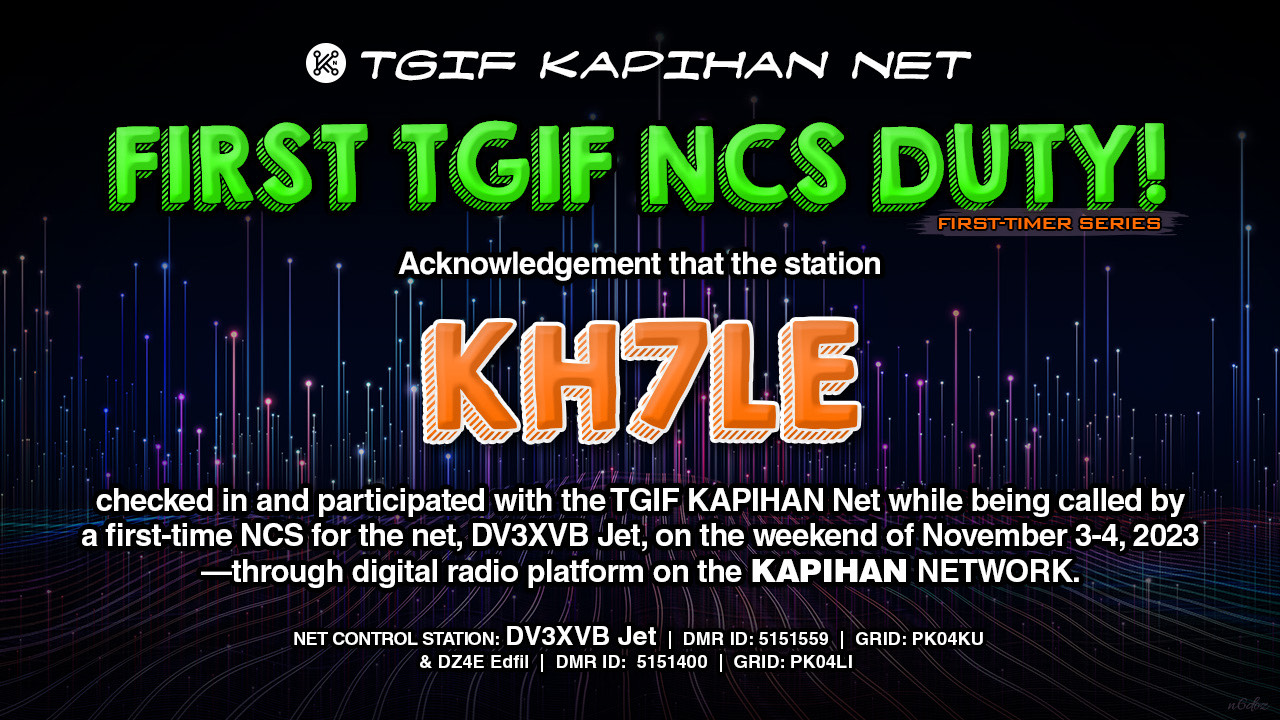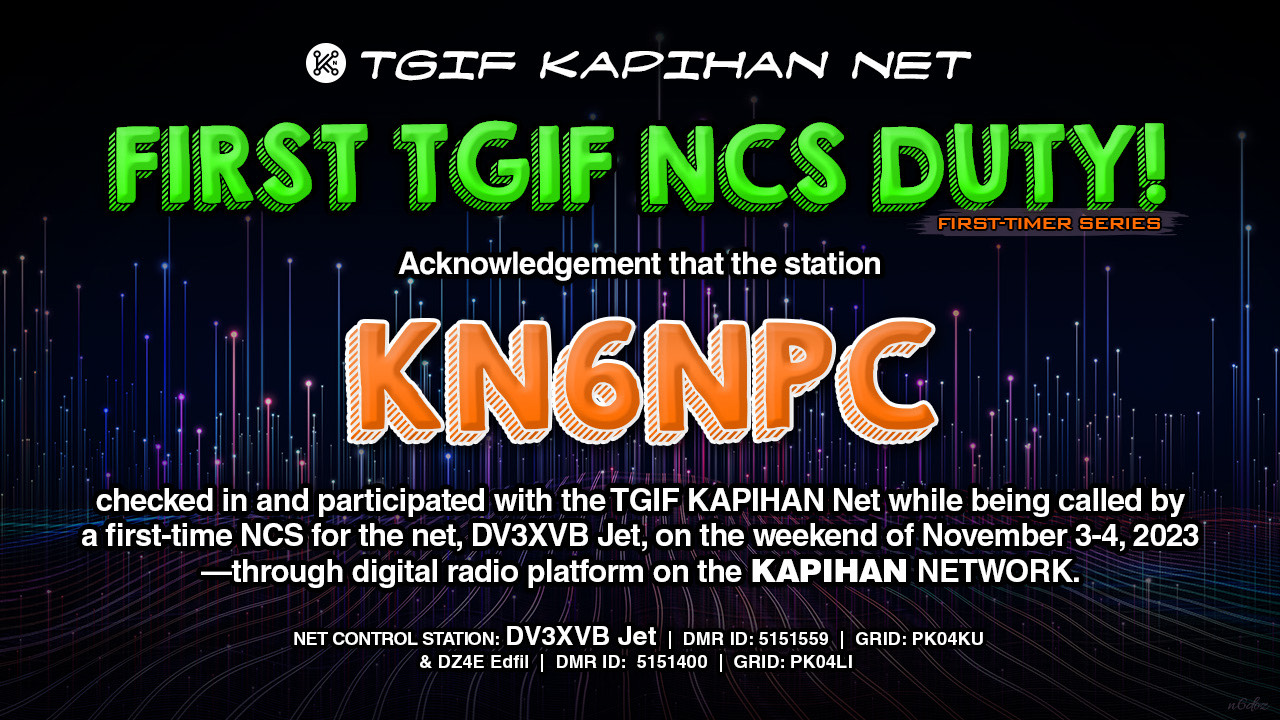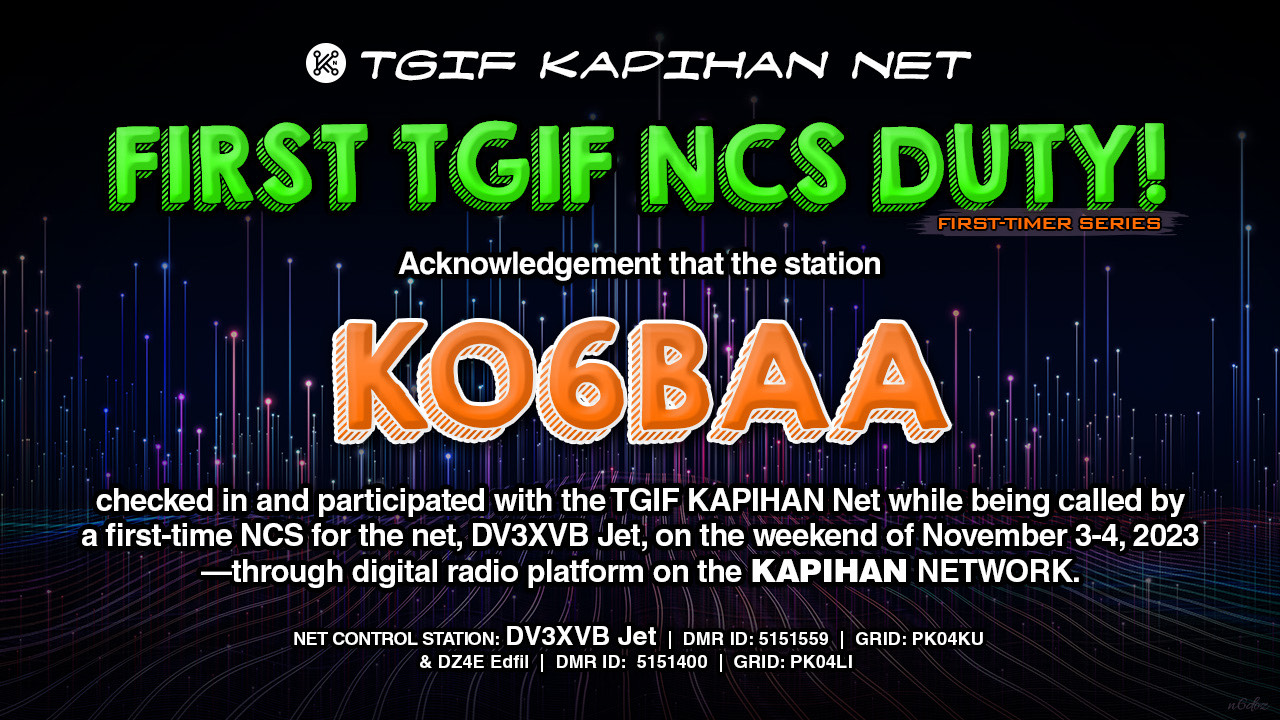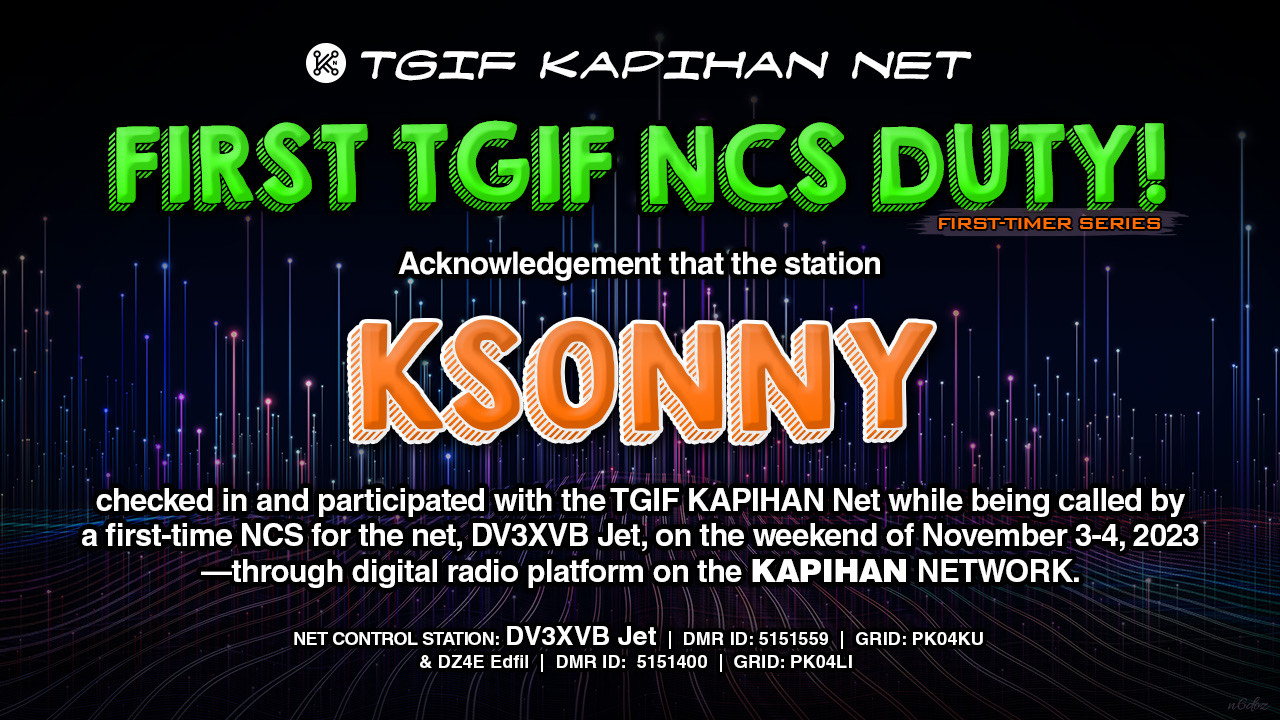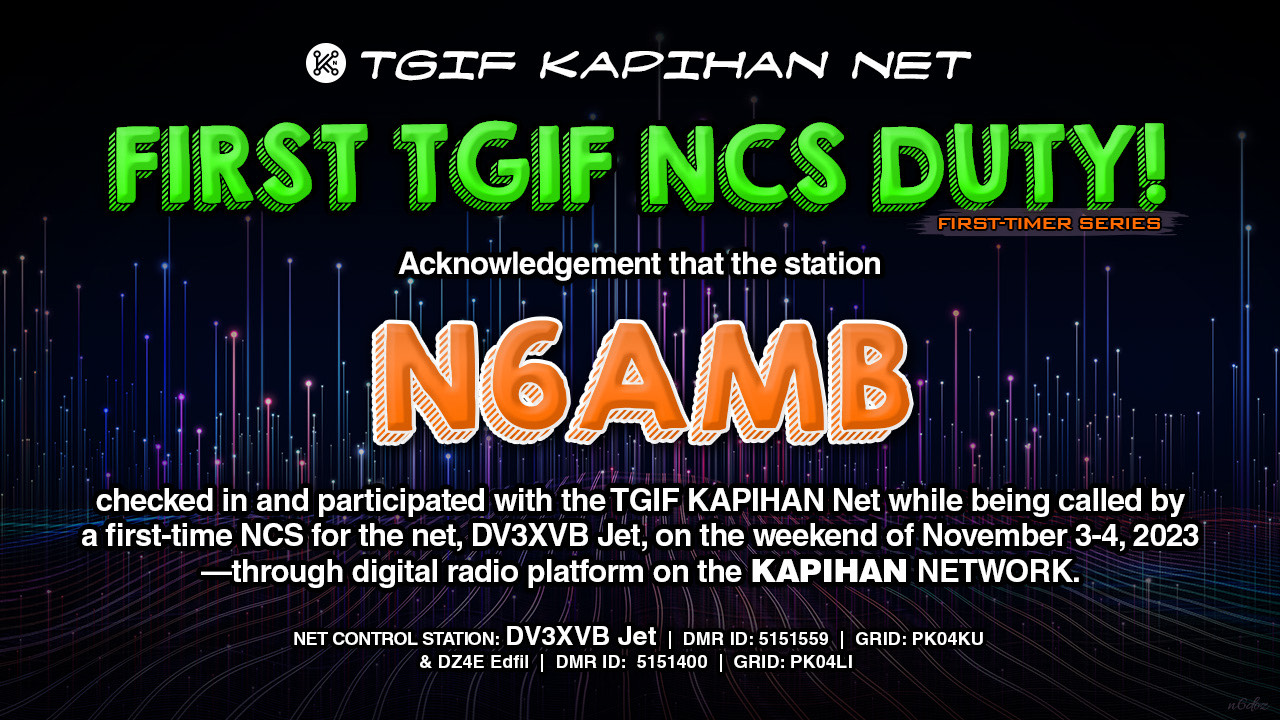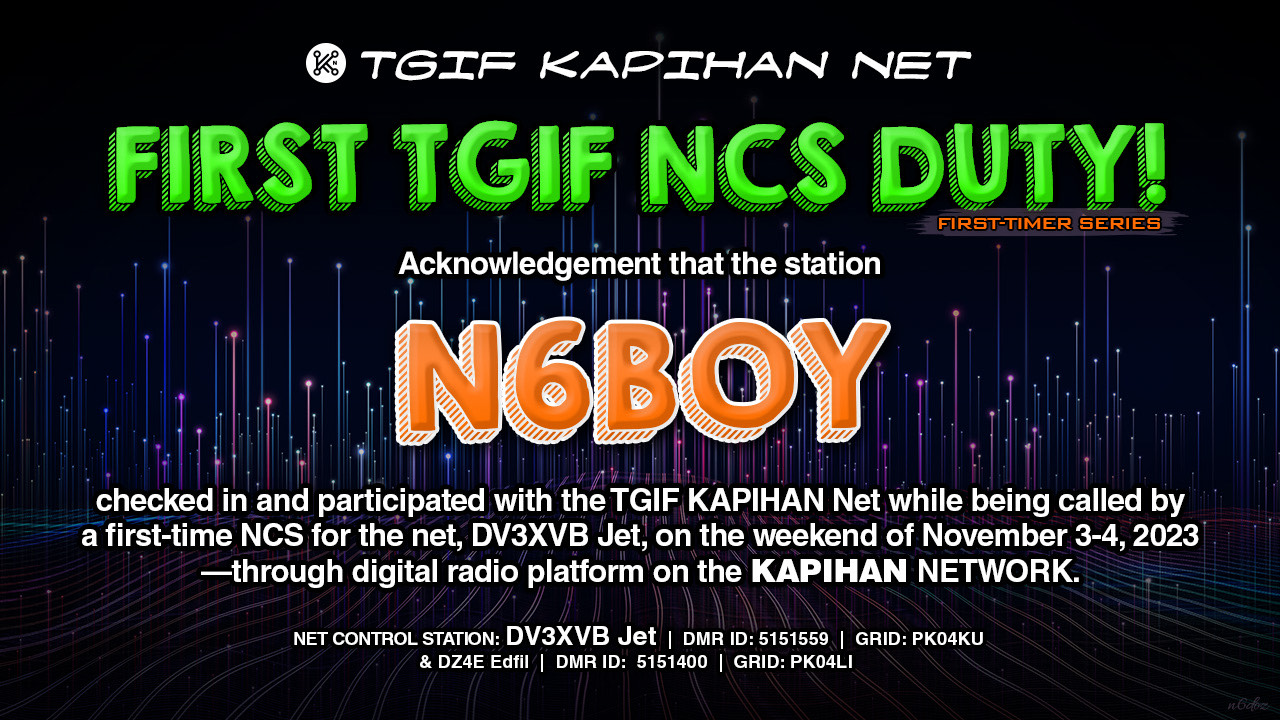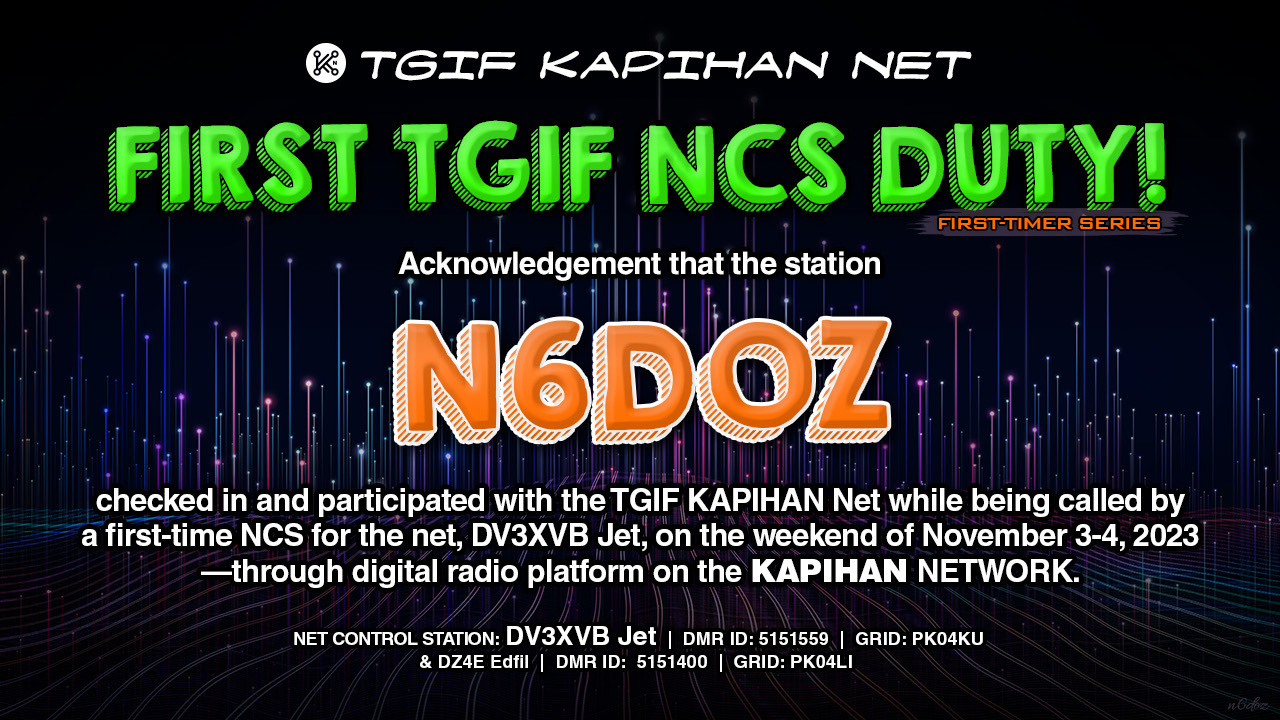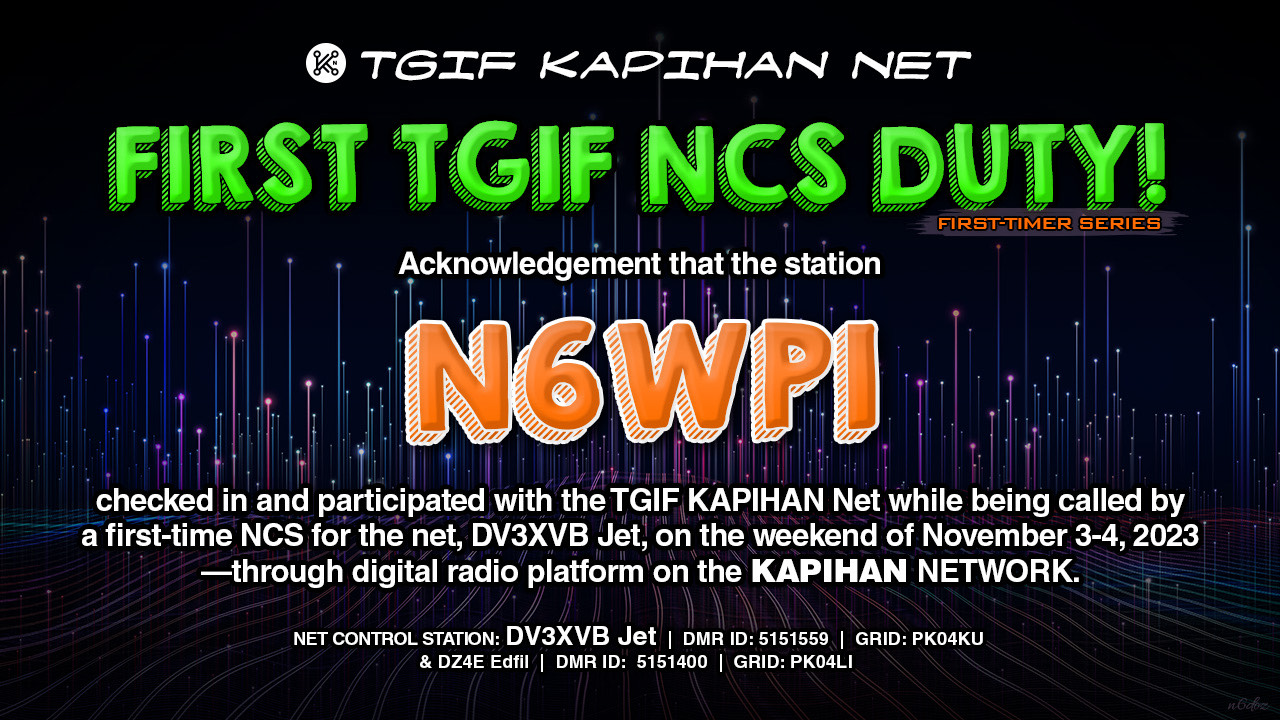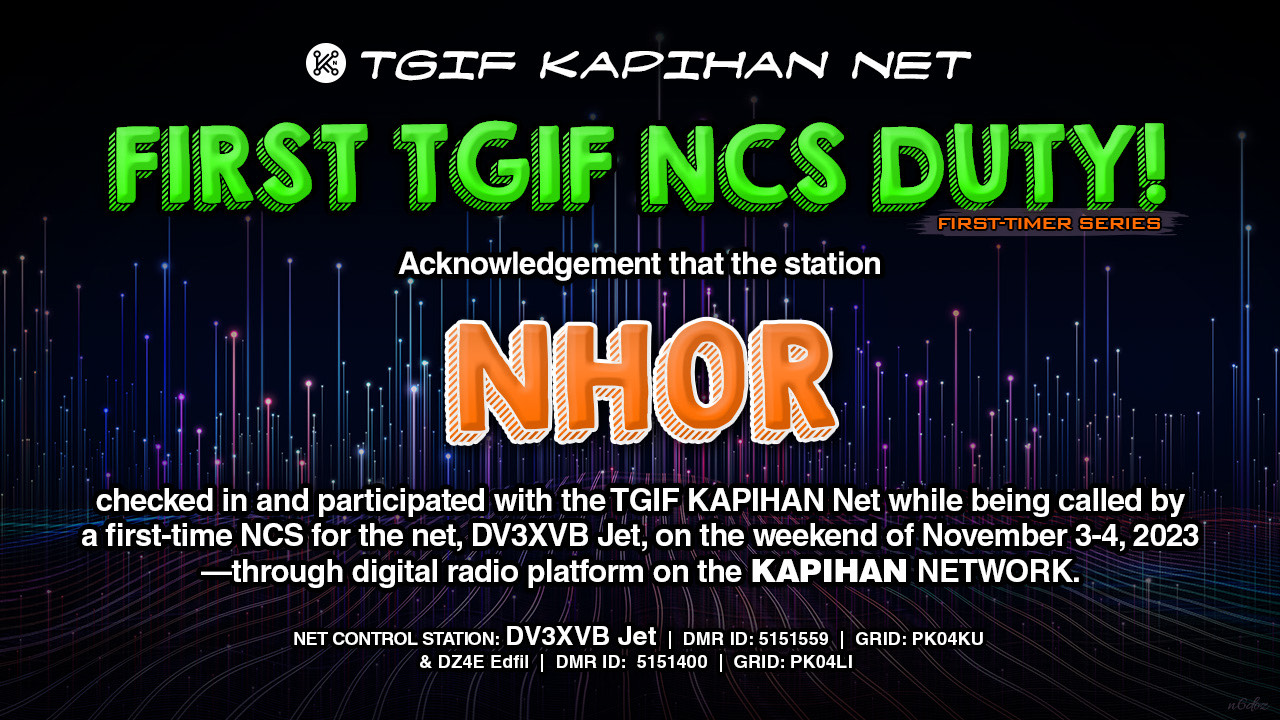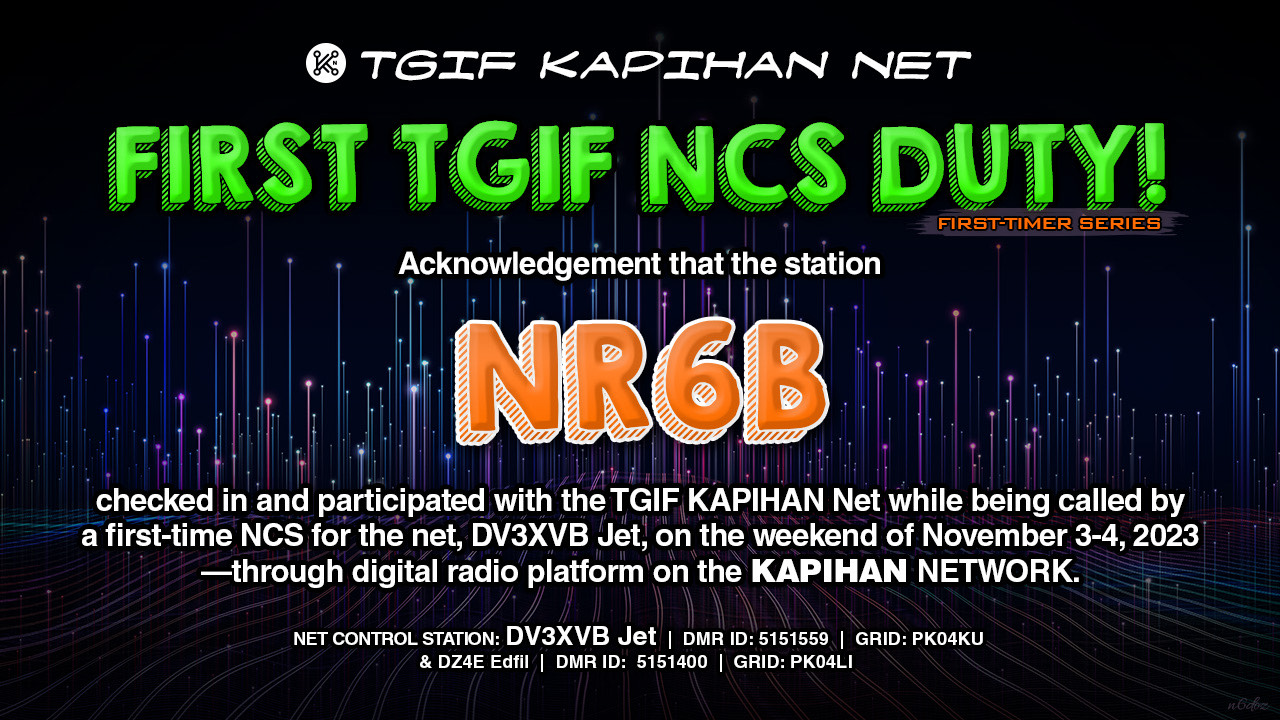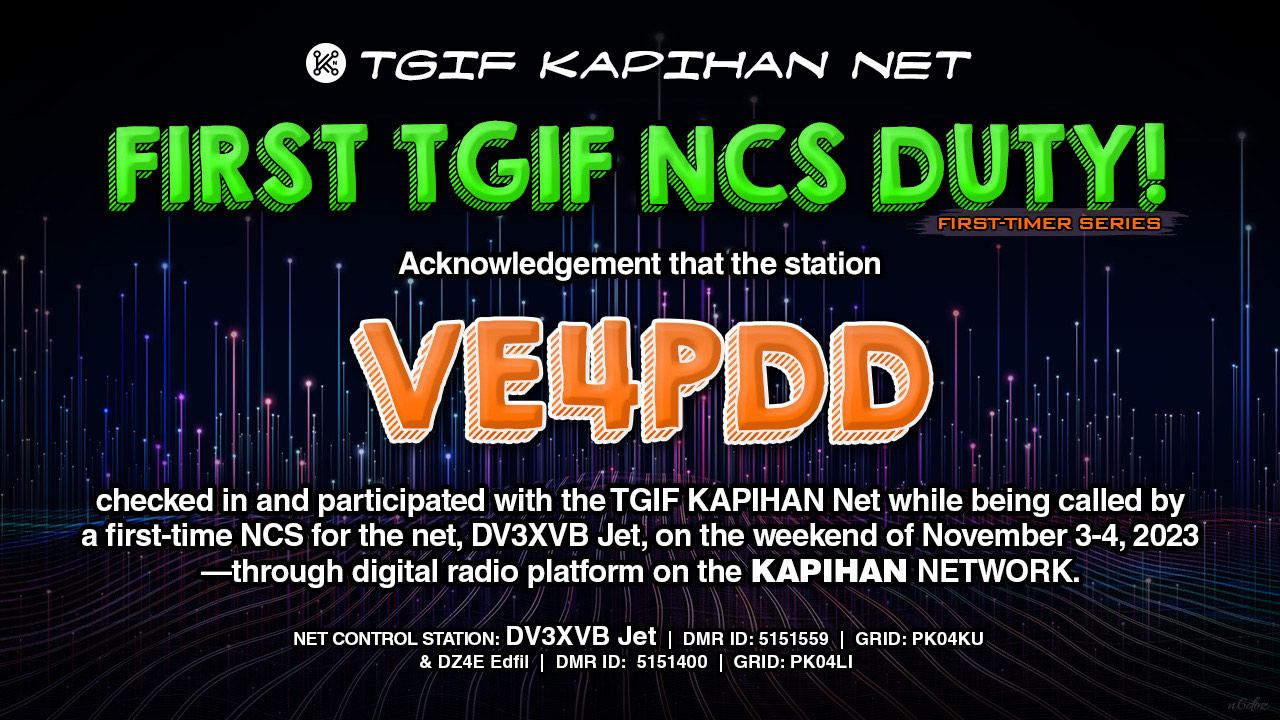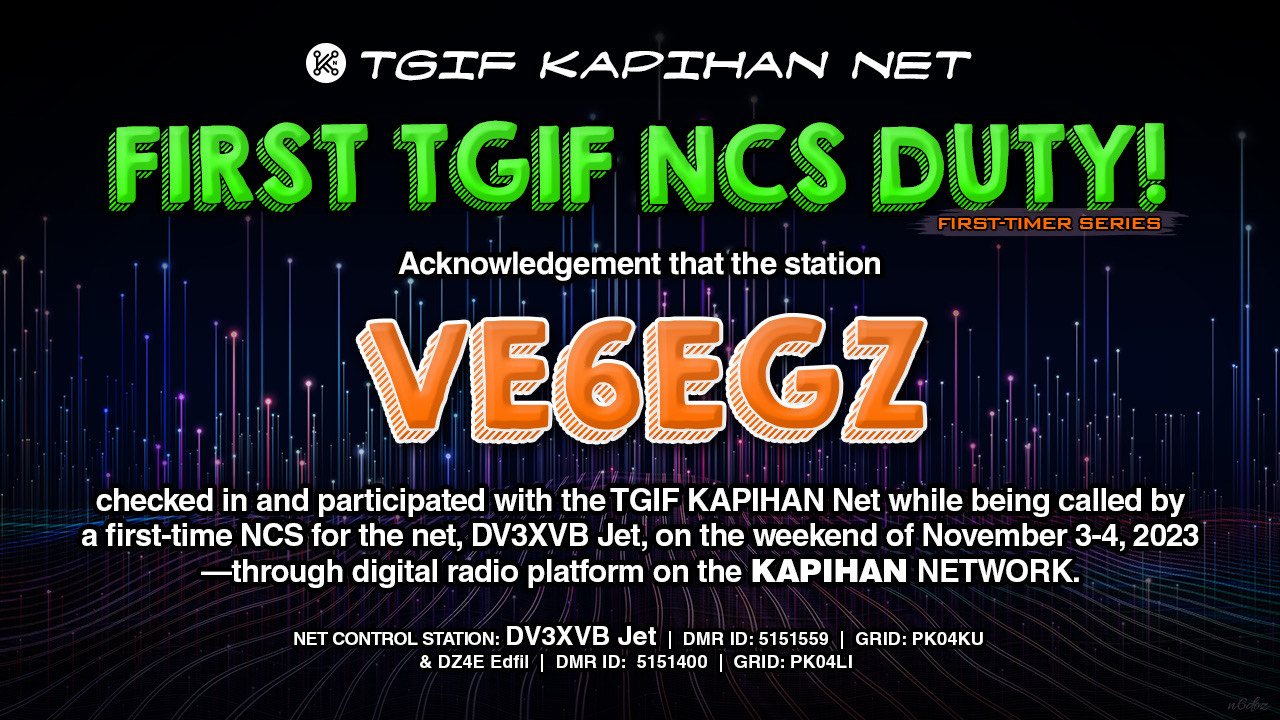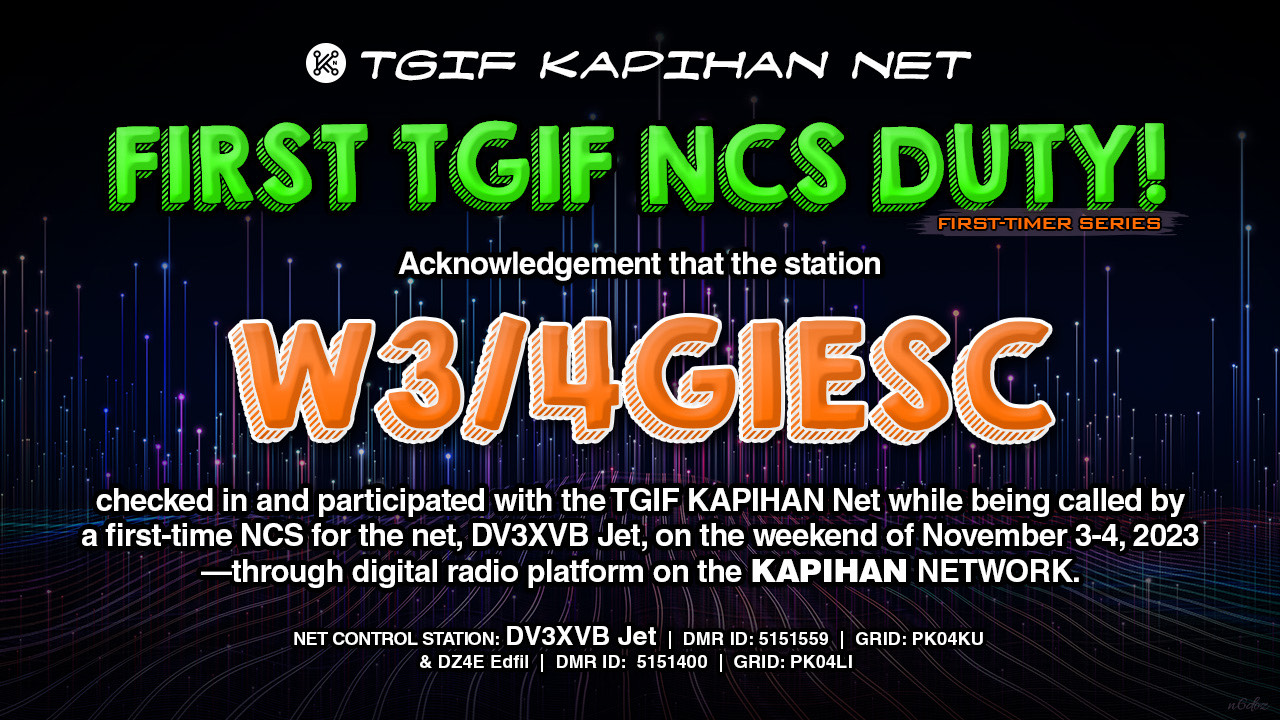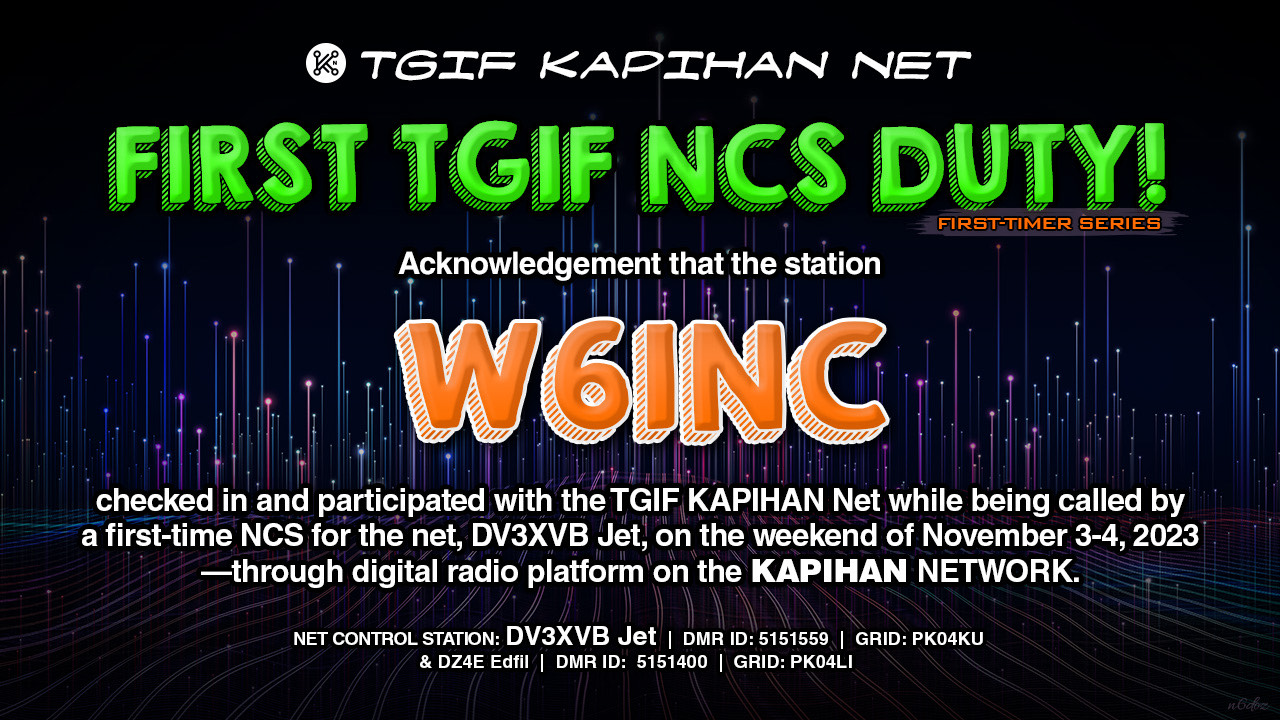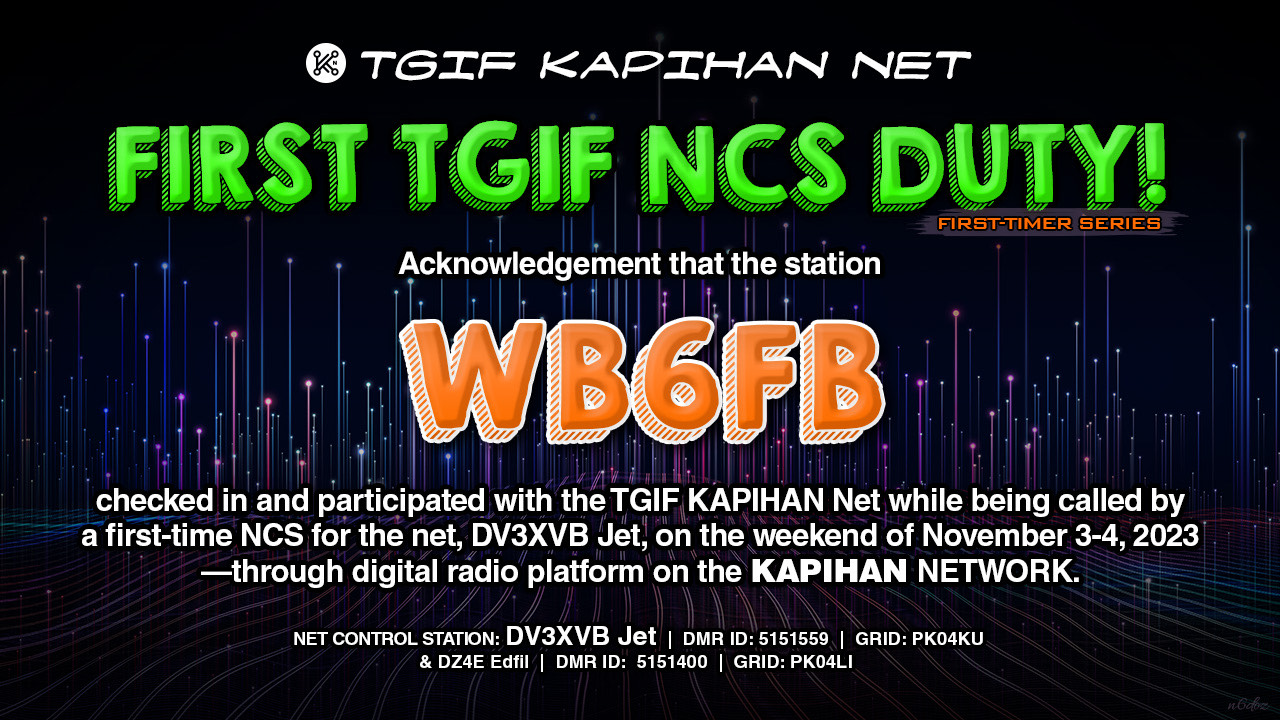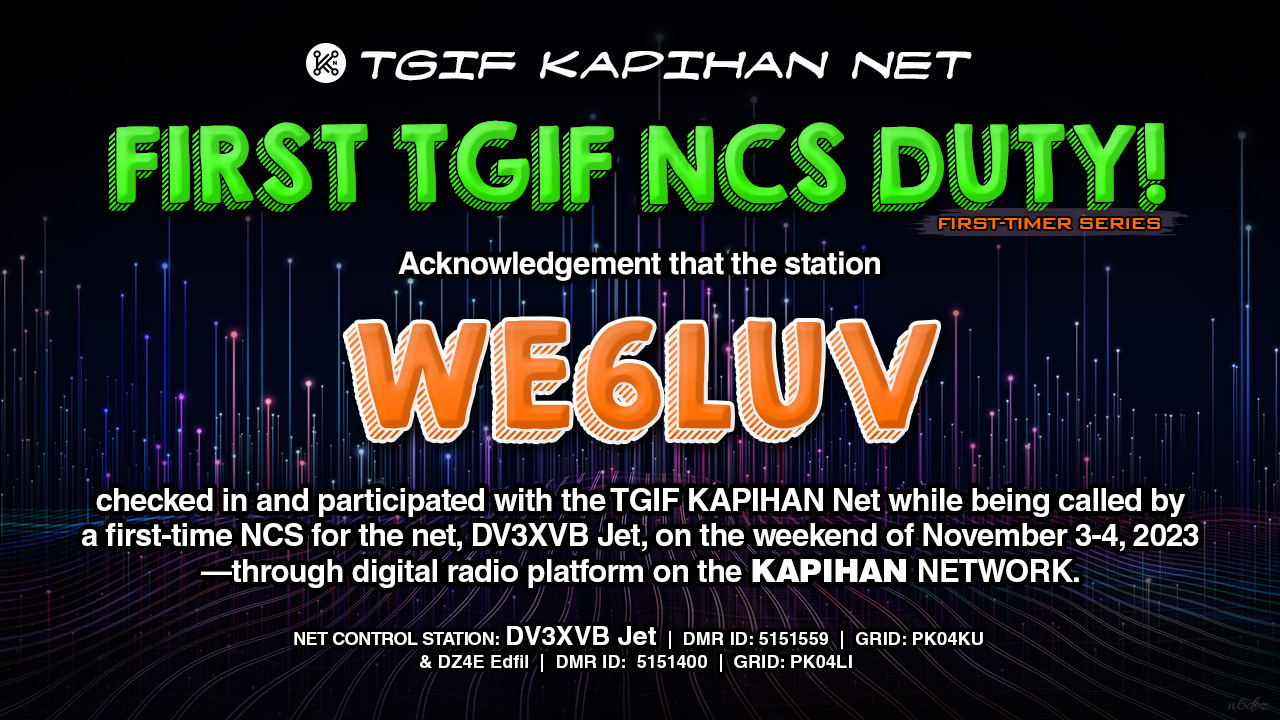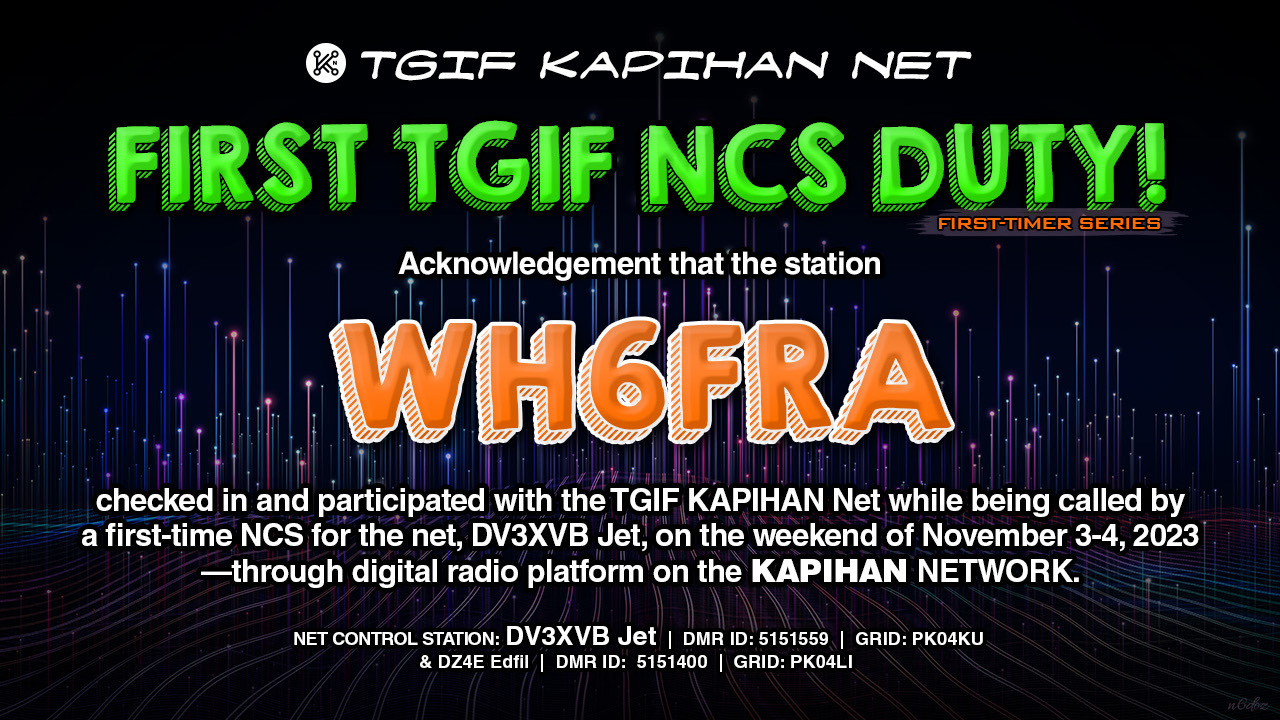 List and download the eQSL files >
View the TGIF KAPIHAN Net log sheet >