KAPIHAN 1-2-3-BOOM-2! 2023 eQSL Cards
Monday, November 06, 2023
These eQSL cards confirm the participation of the stations in the KAPIHAN Quick Net on Monday, the 6th of November 2023, when the number of District 1, 2, & 3 stations in one segment reached to approximately fifty-plus, surprising the Net Control Station—through digital radio platform on the KAPIHAN Network.
Net Control: N6DOZ Rudy

Thank you for participating. Salamat po sa inyong lahat. 7-3!
View KAPIHAN Quick Net log sheet >
List and download the eQSL files >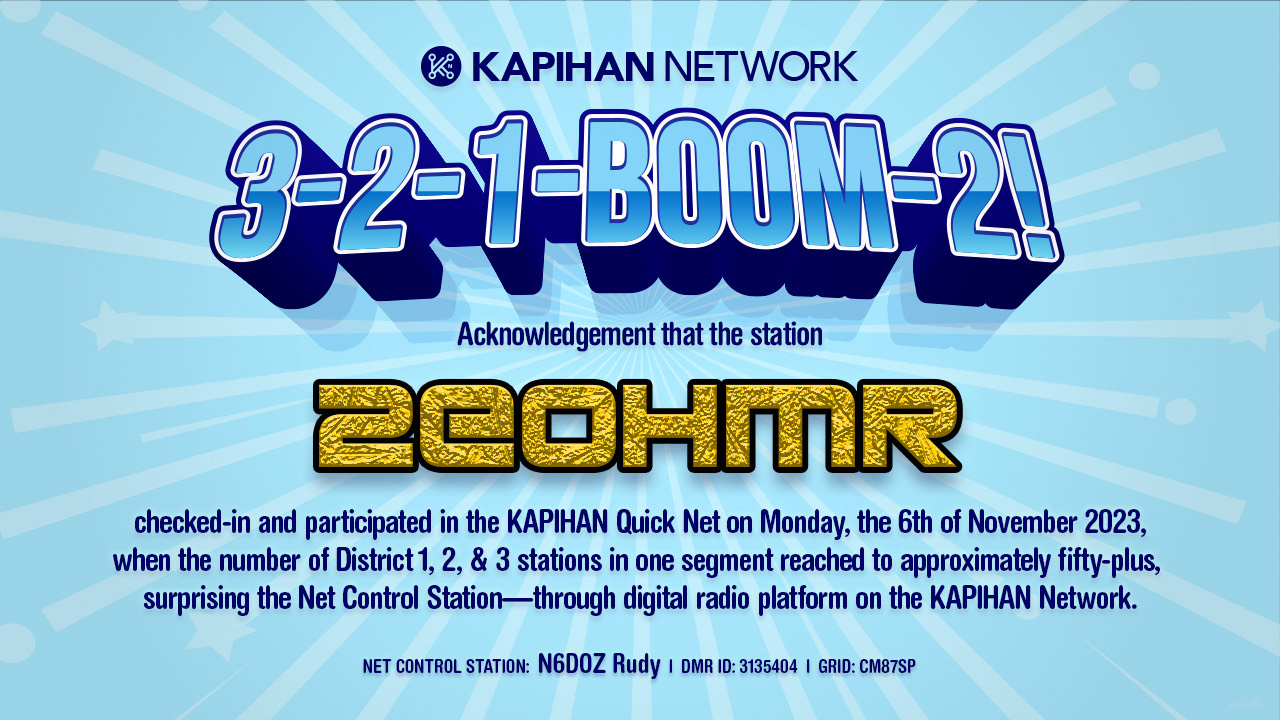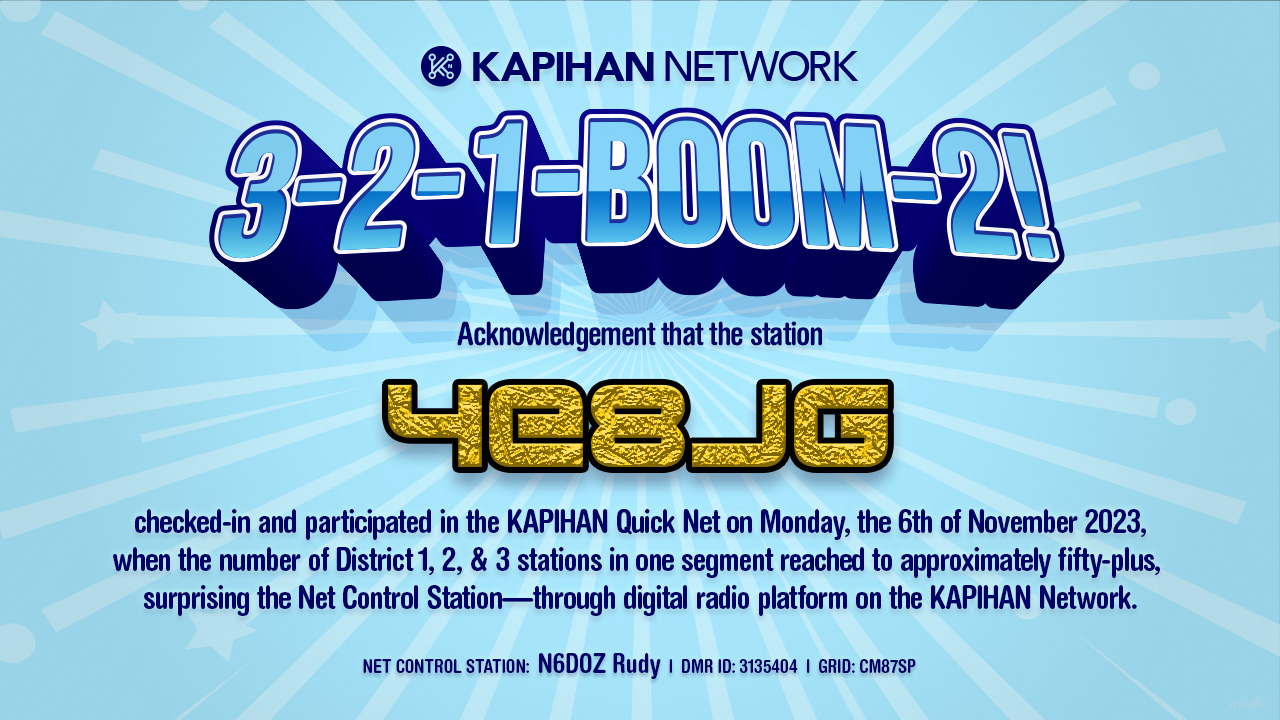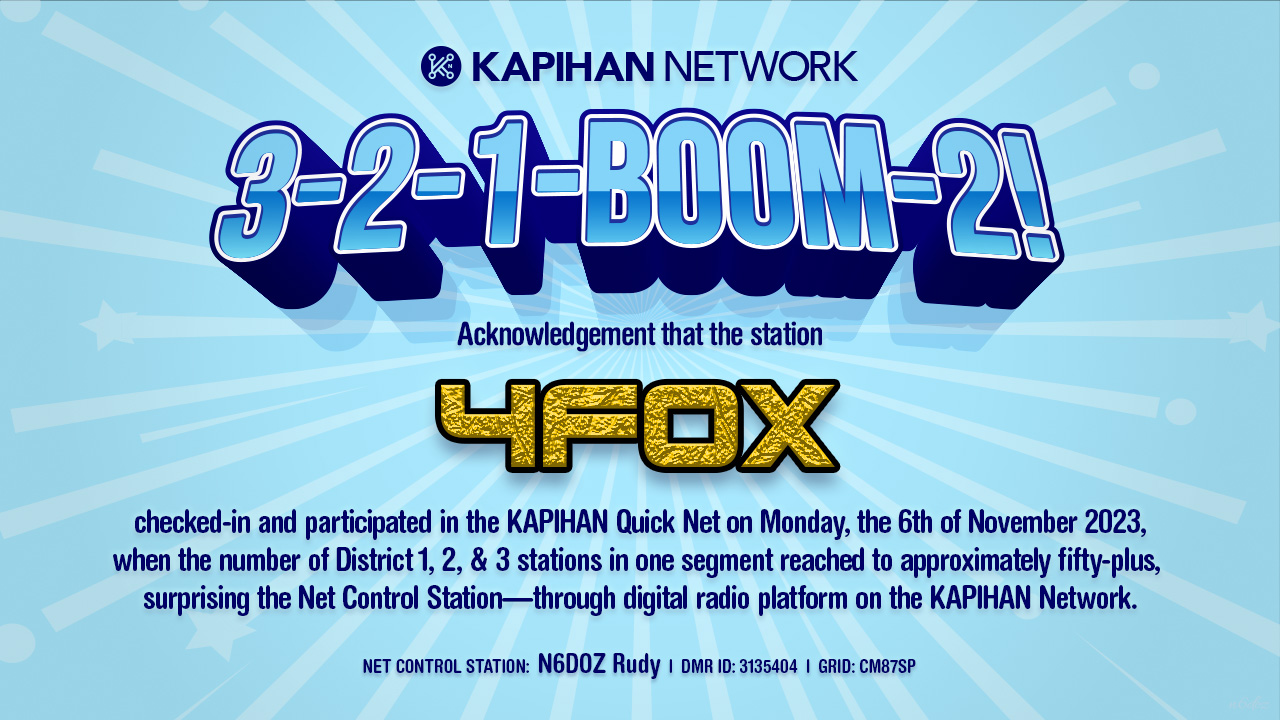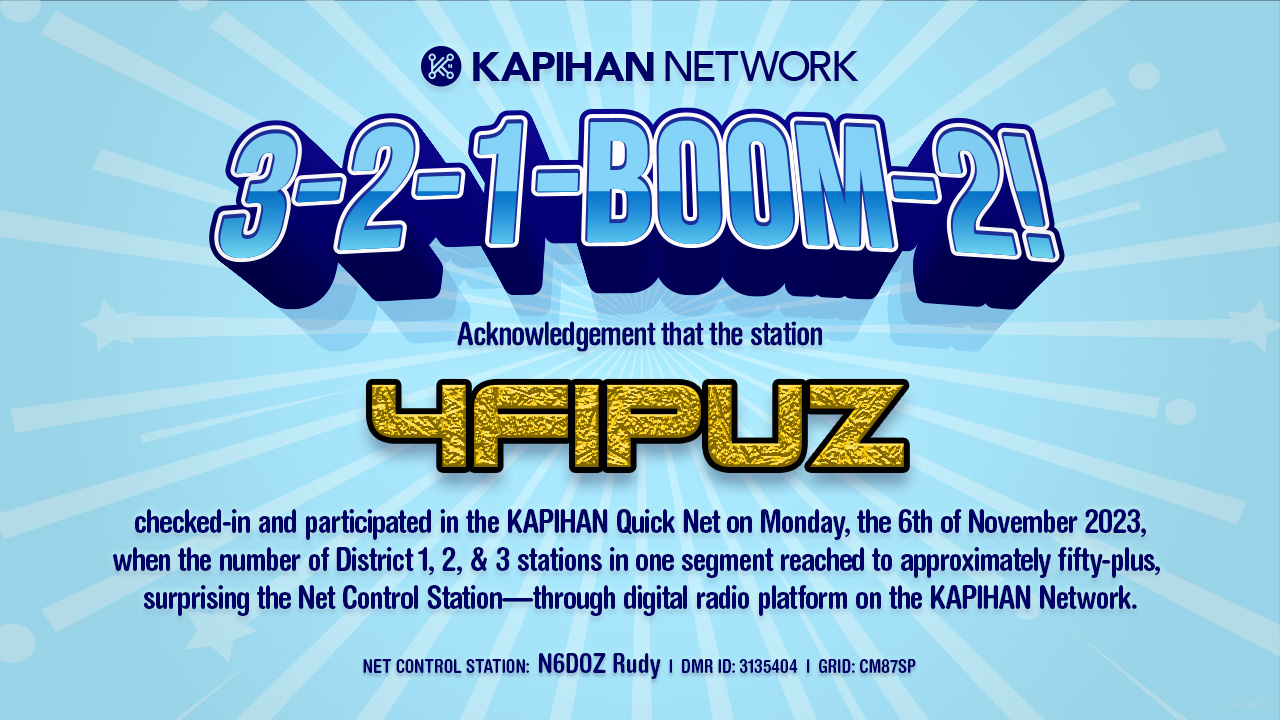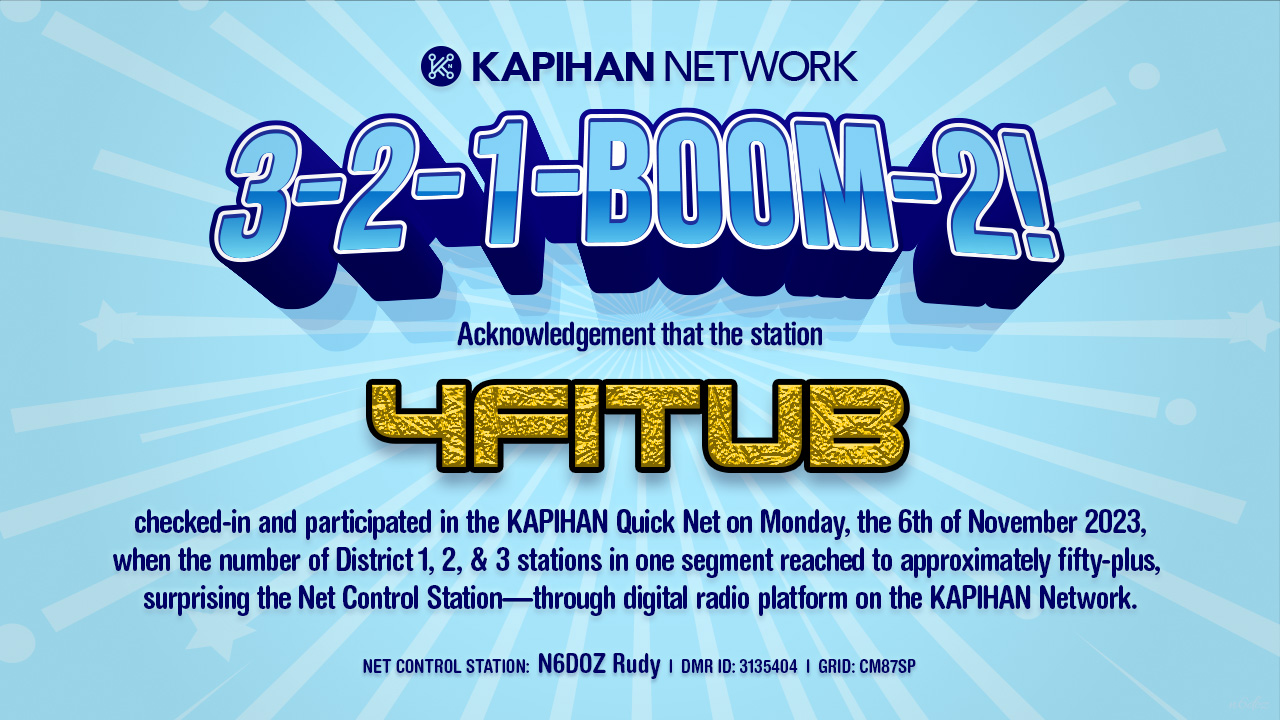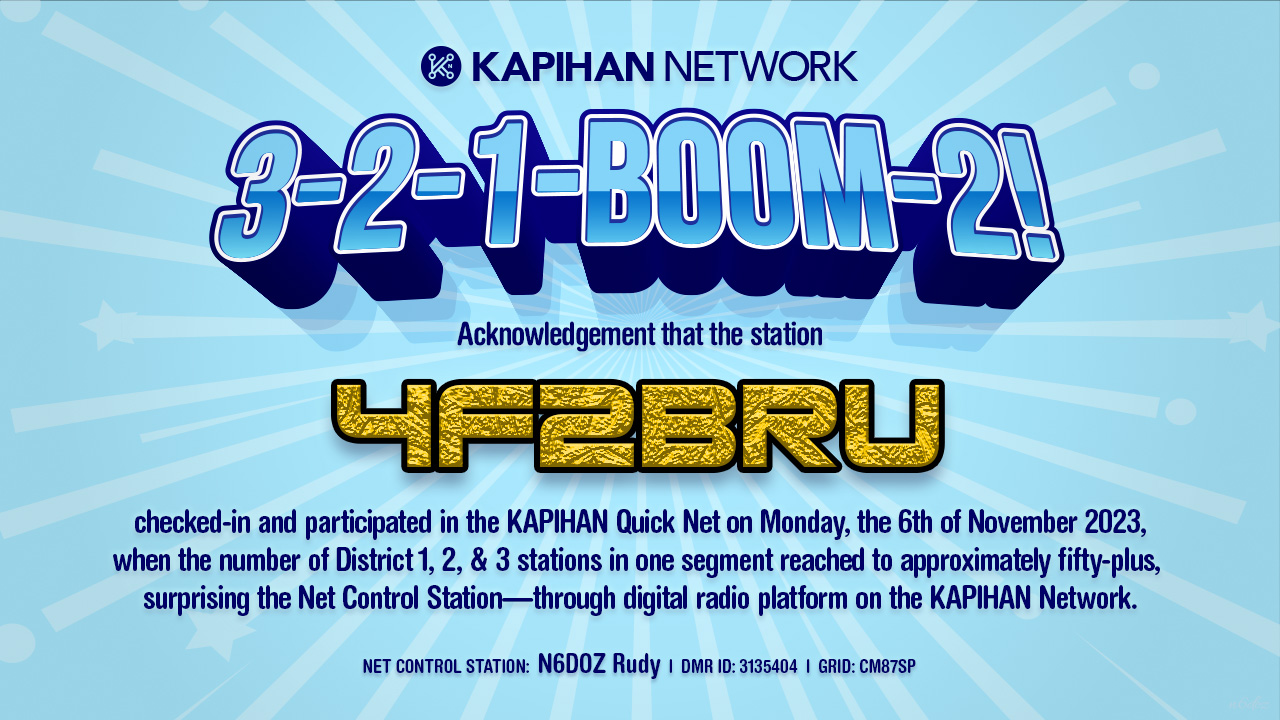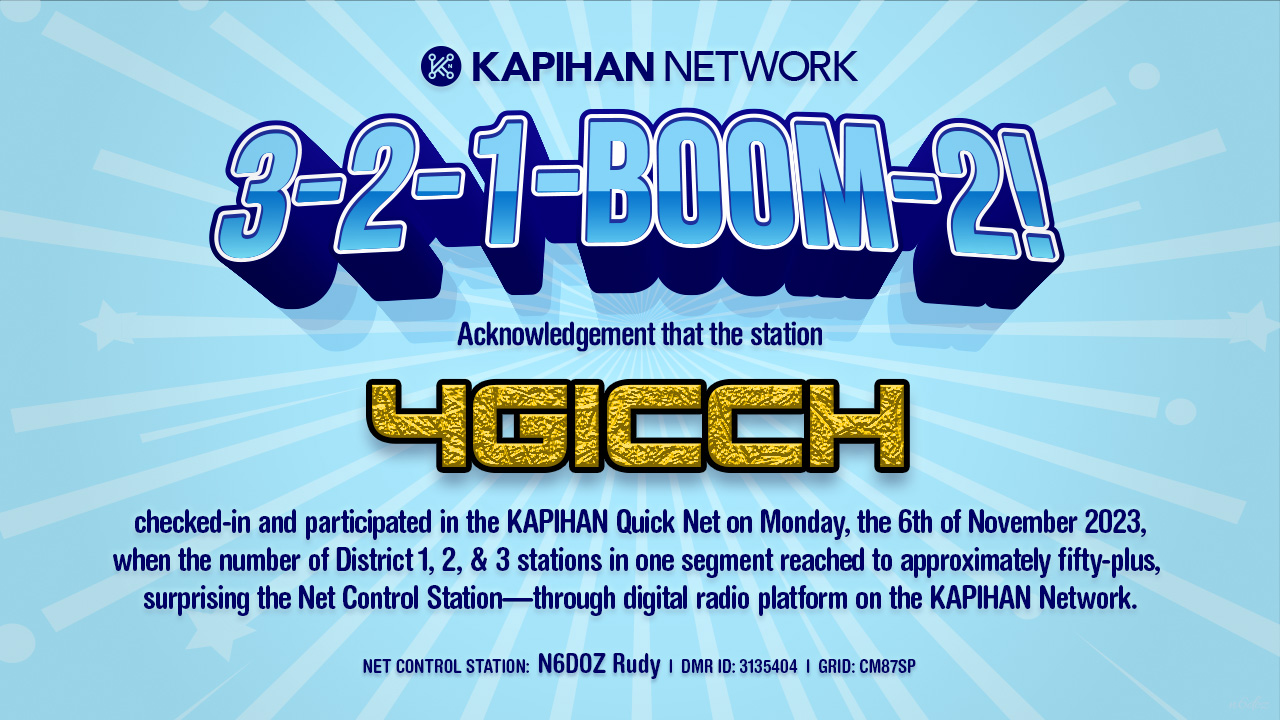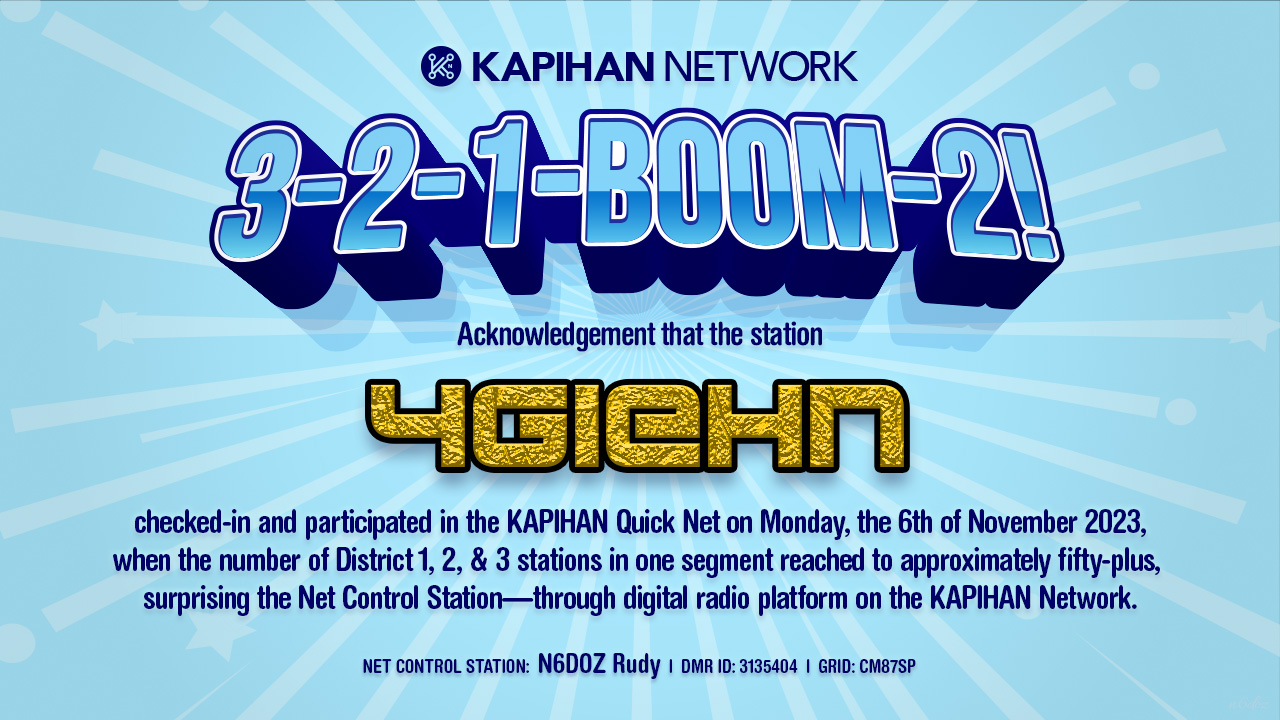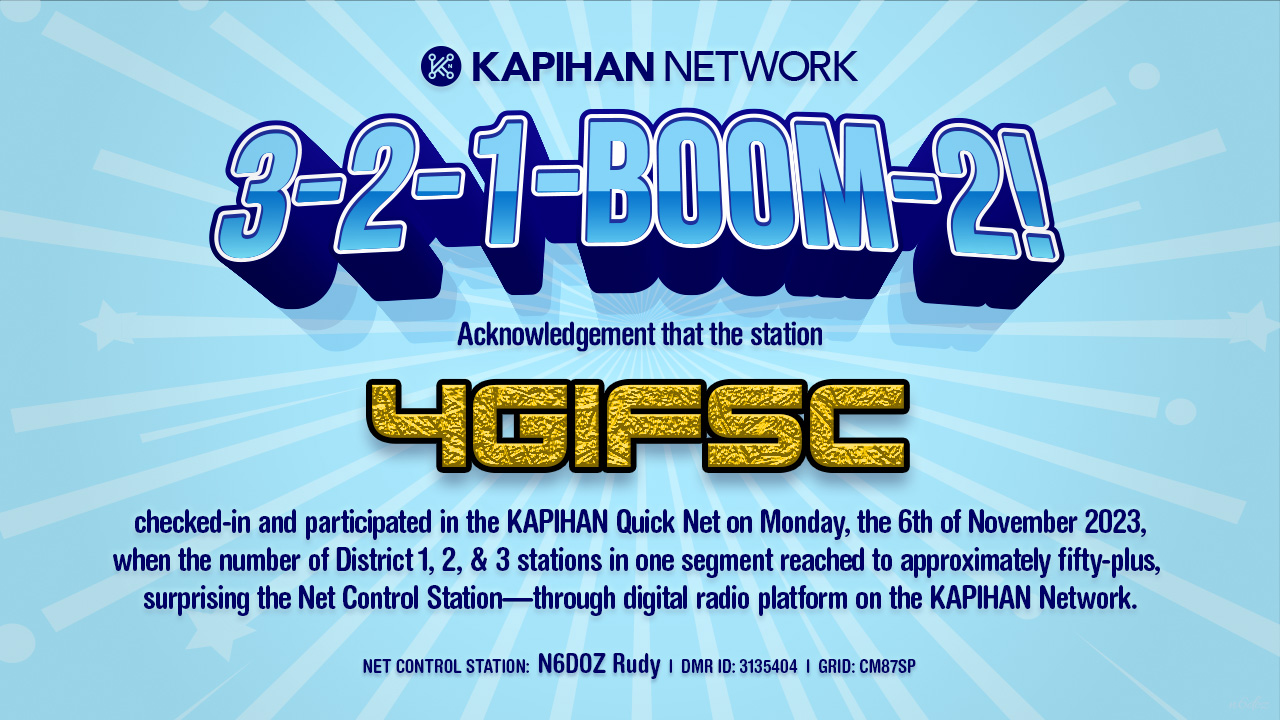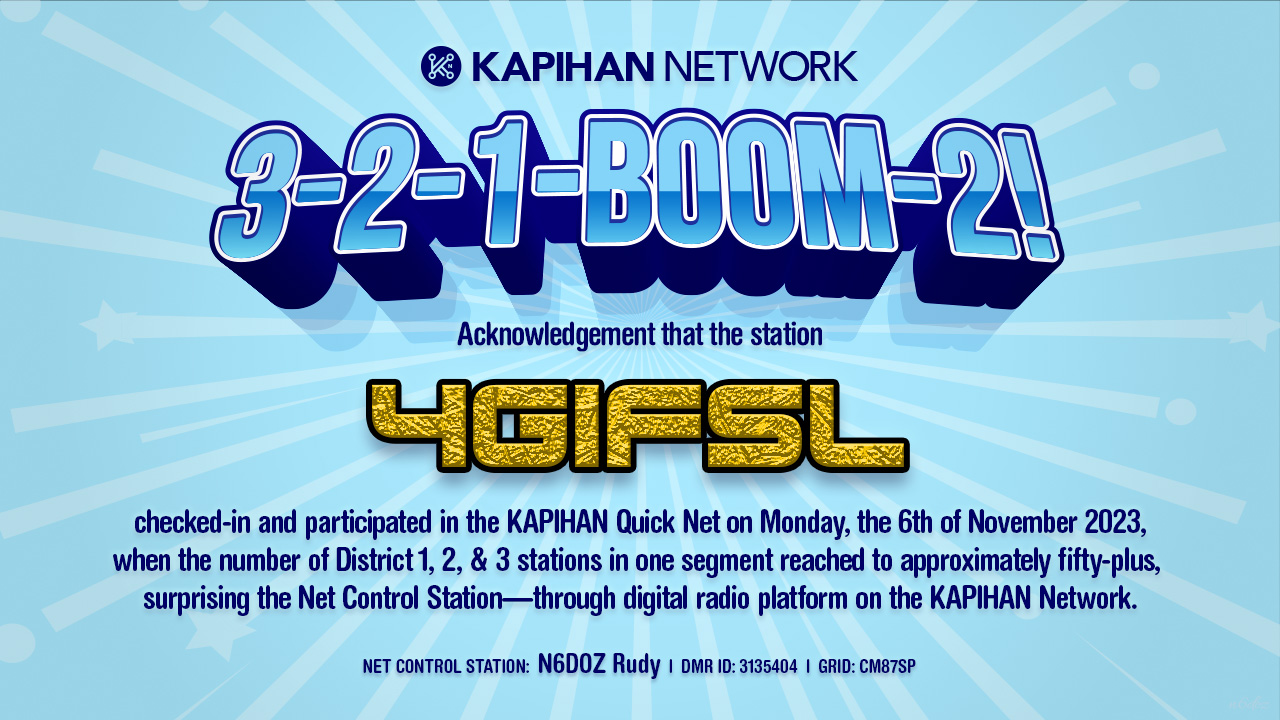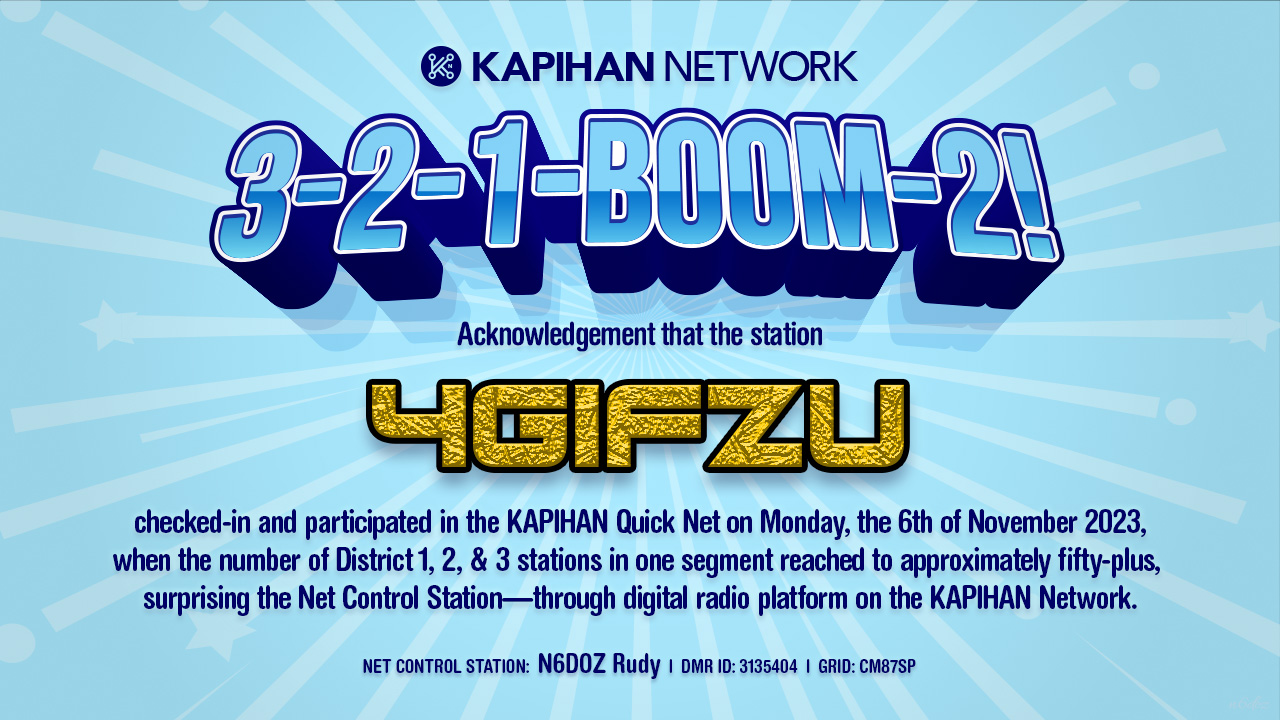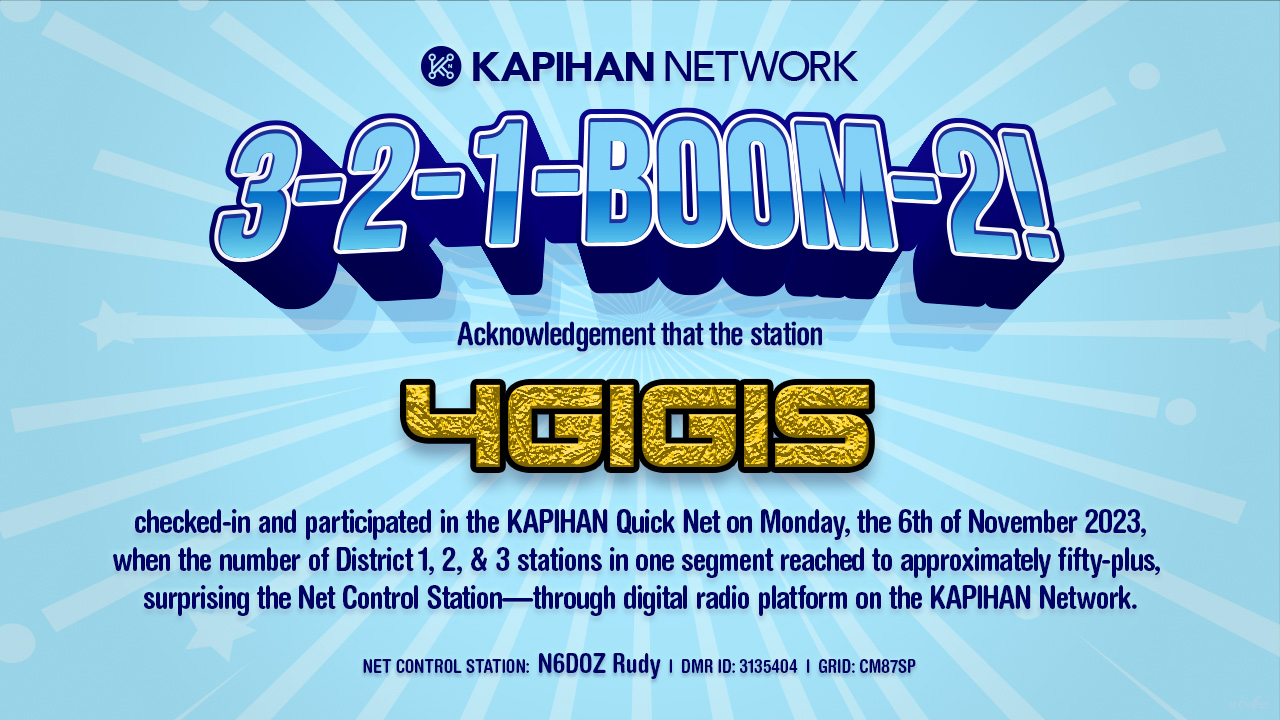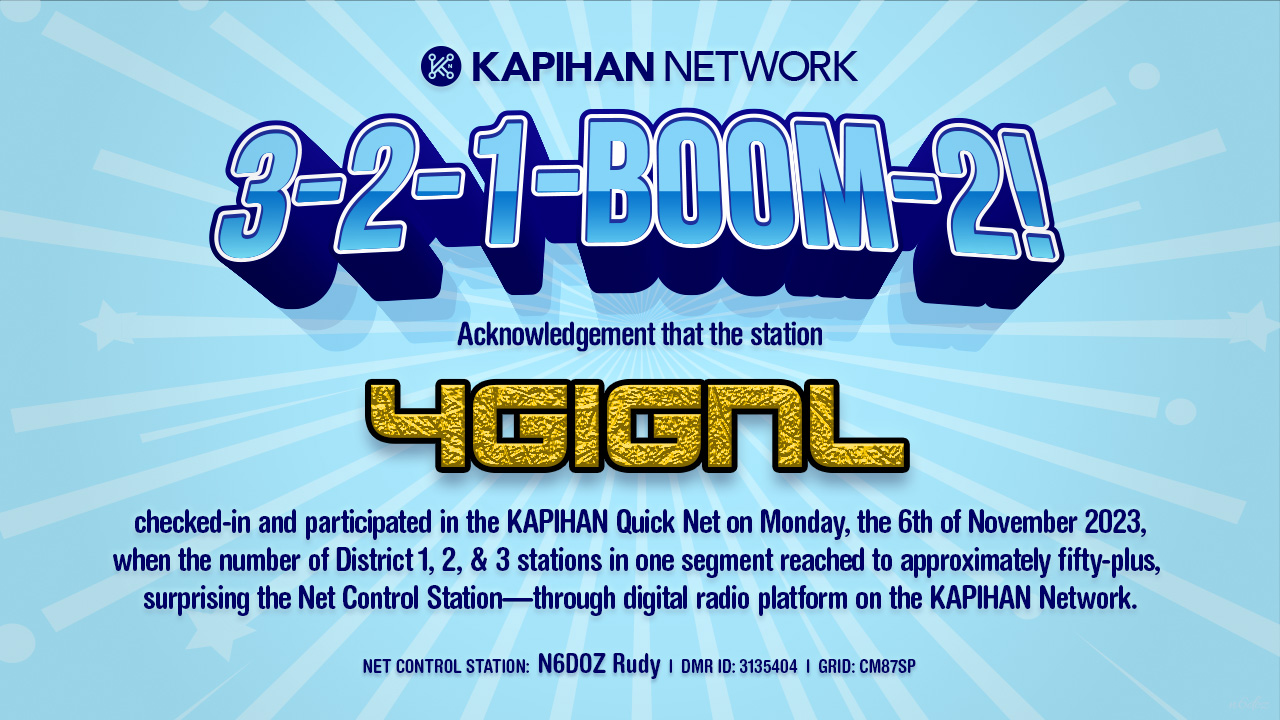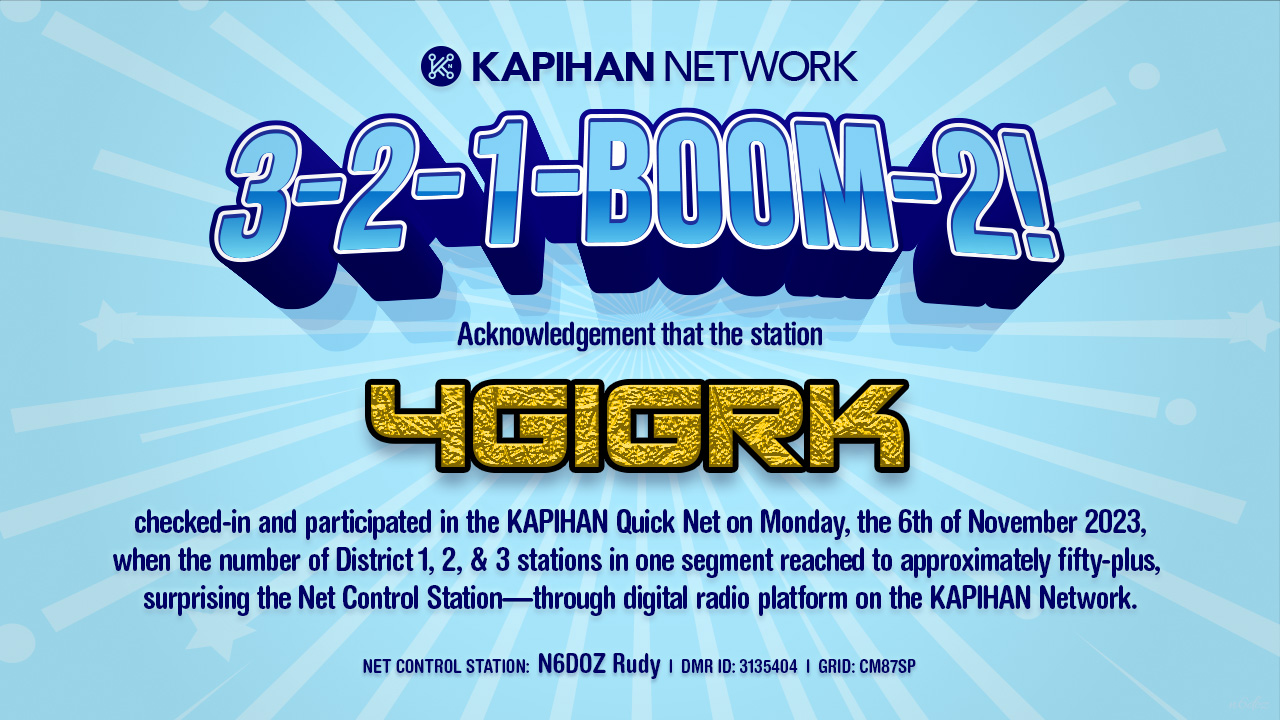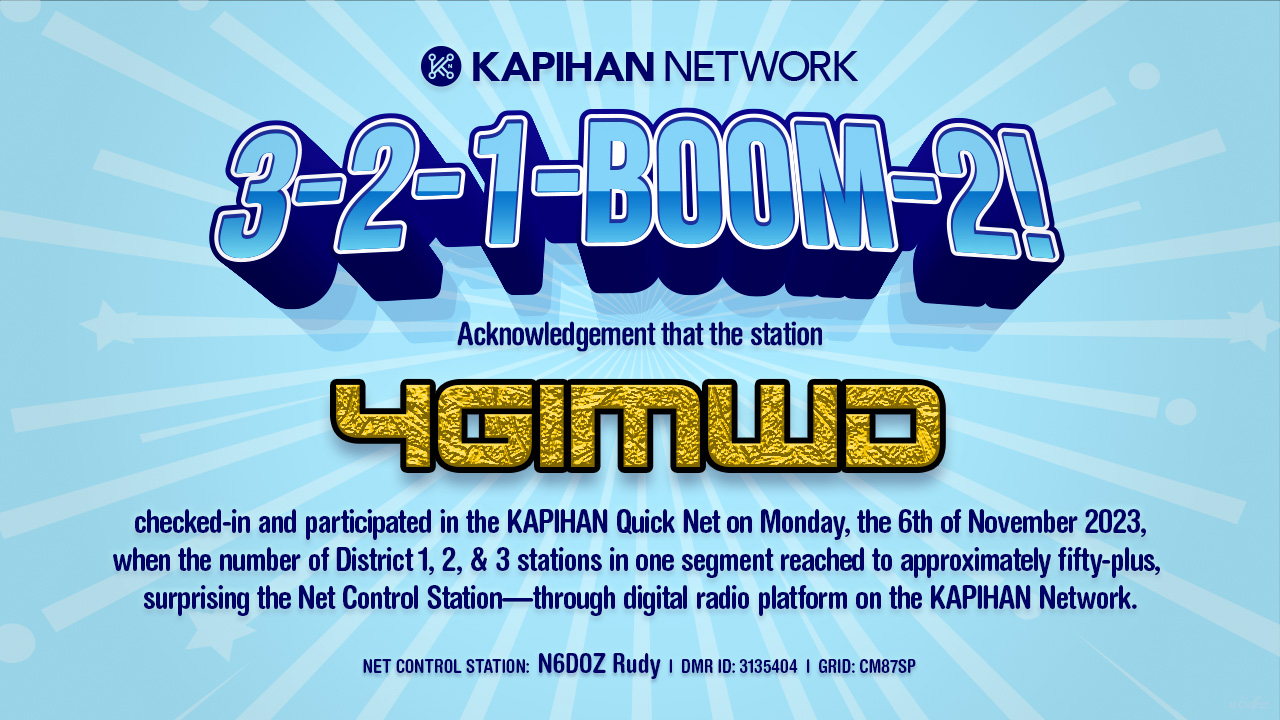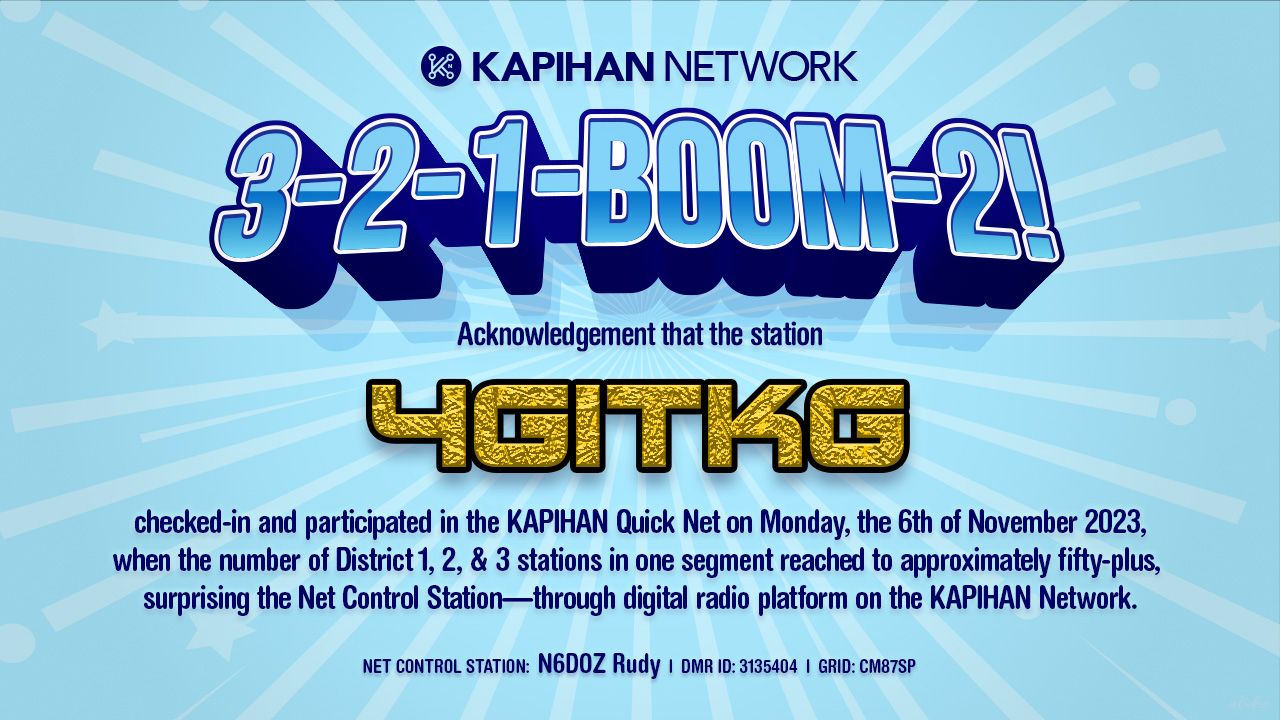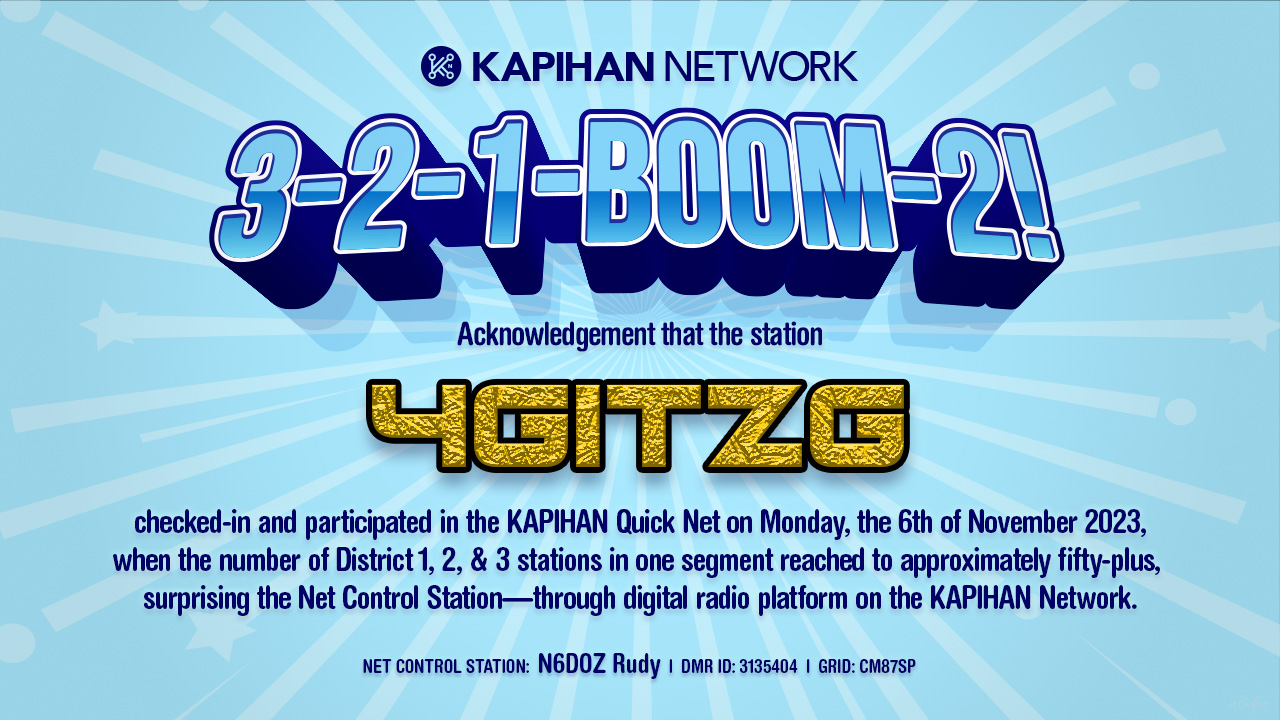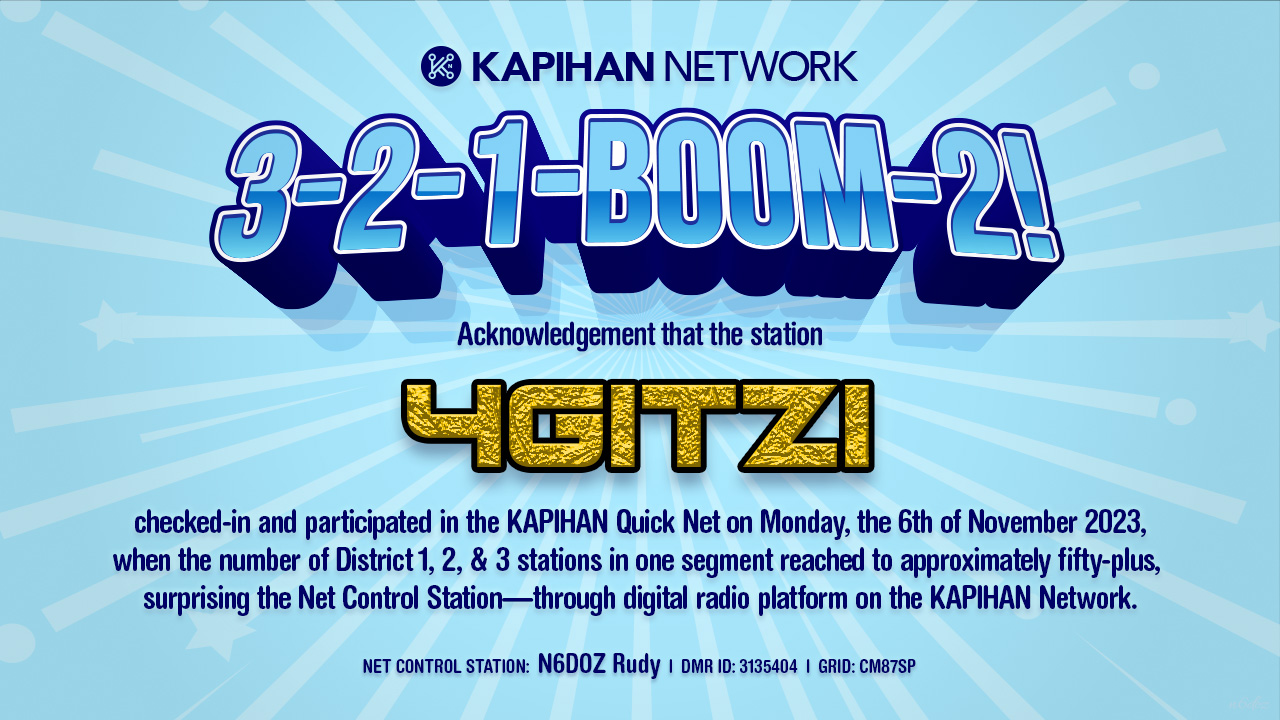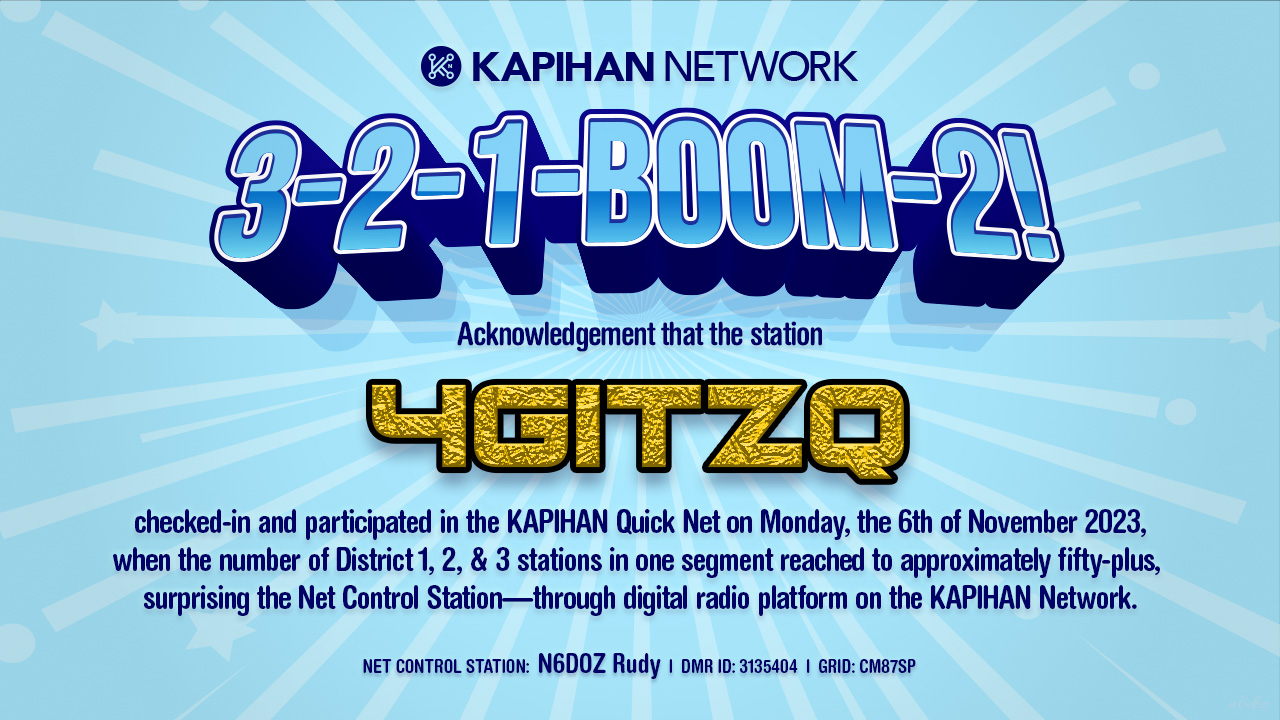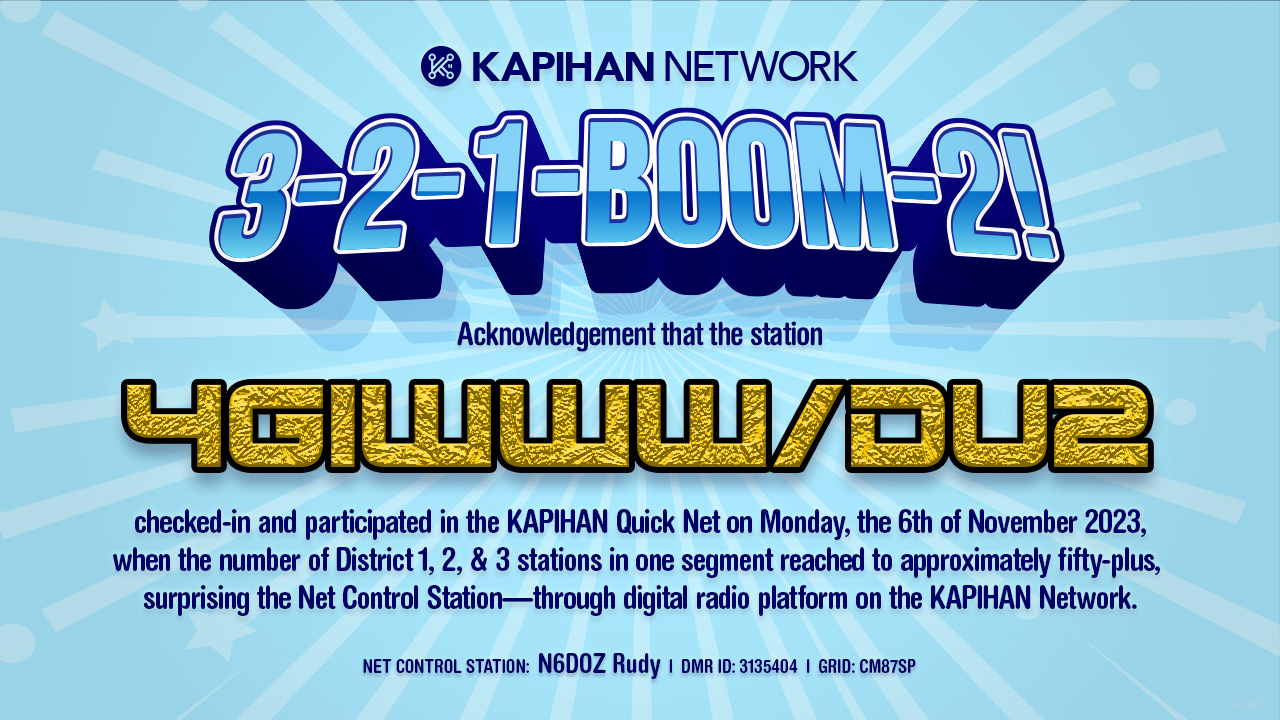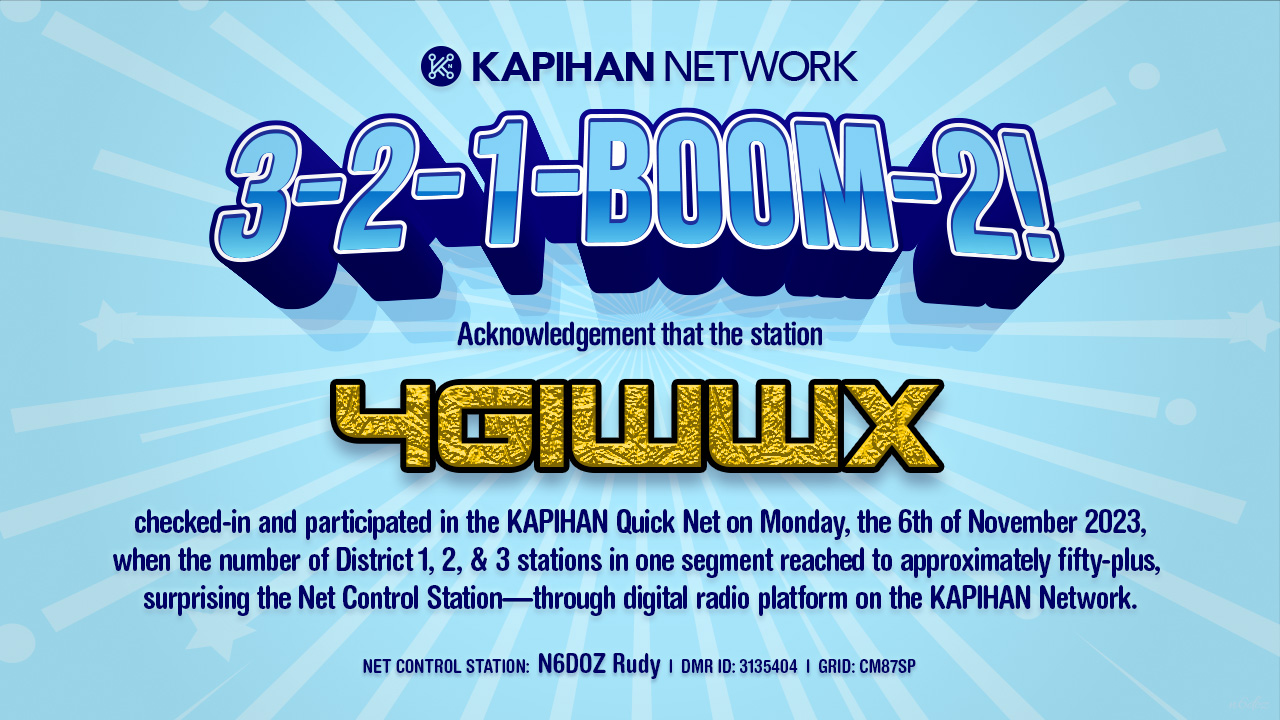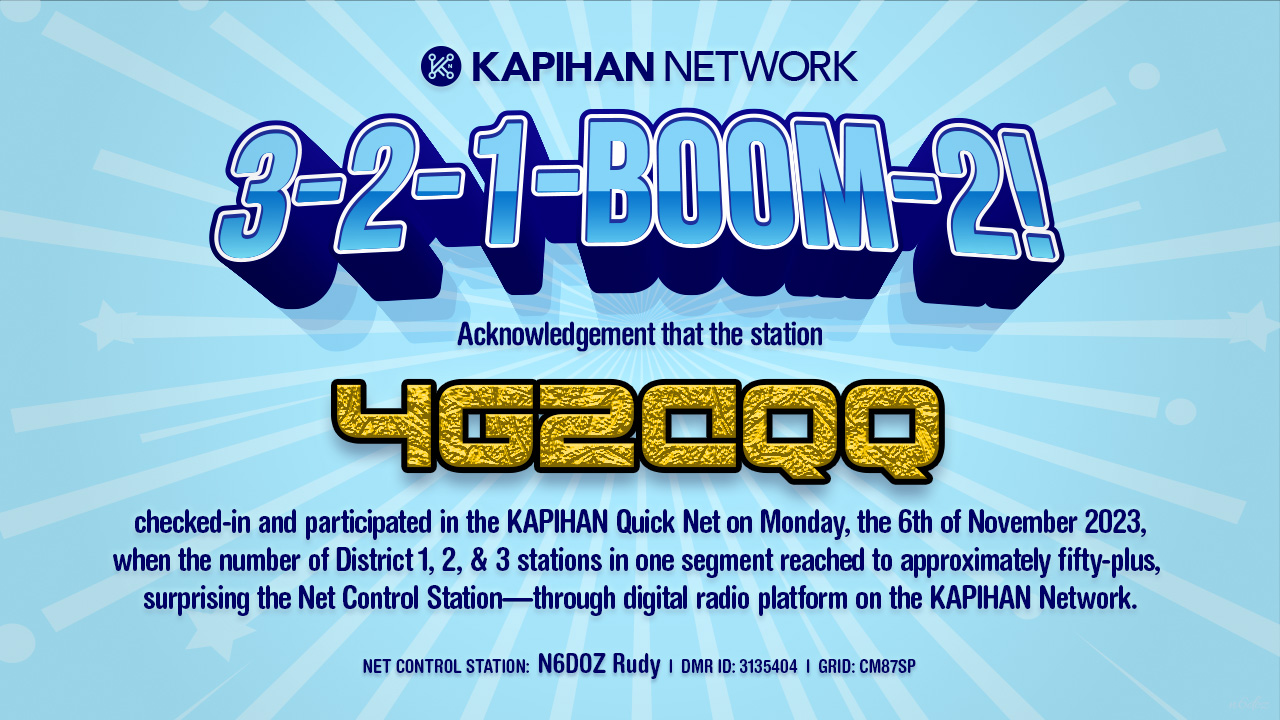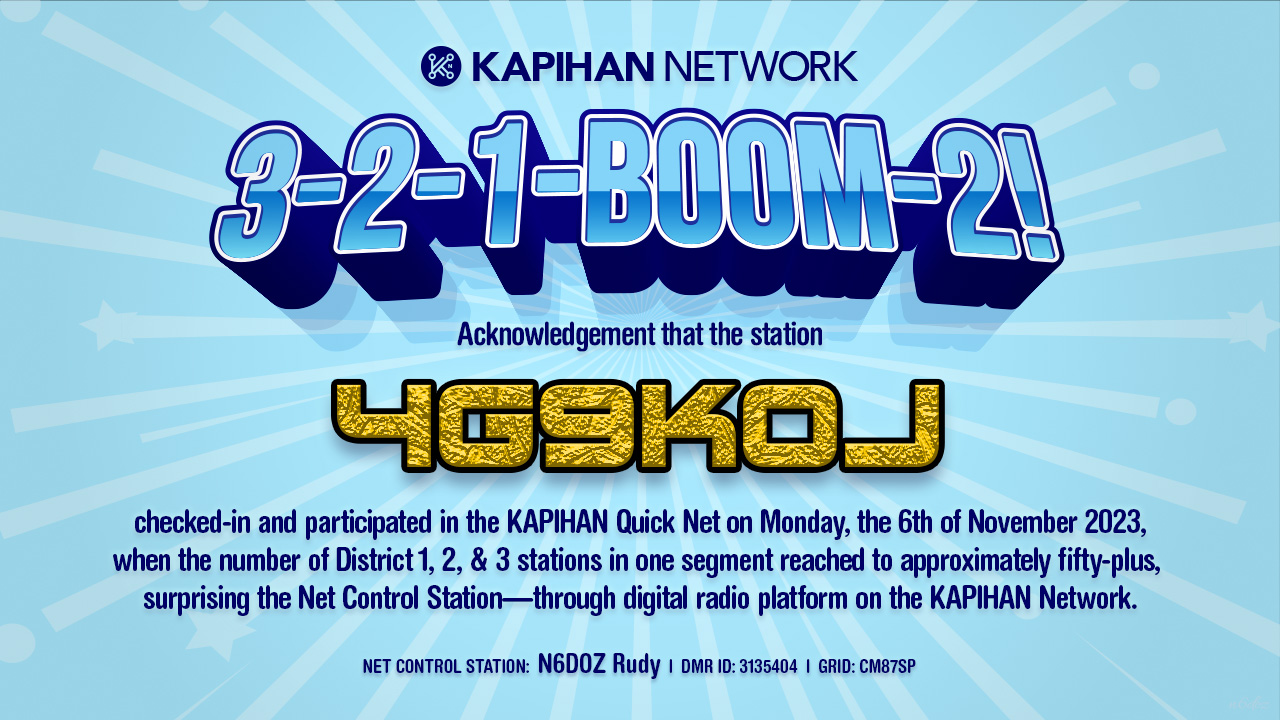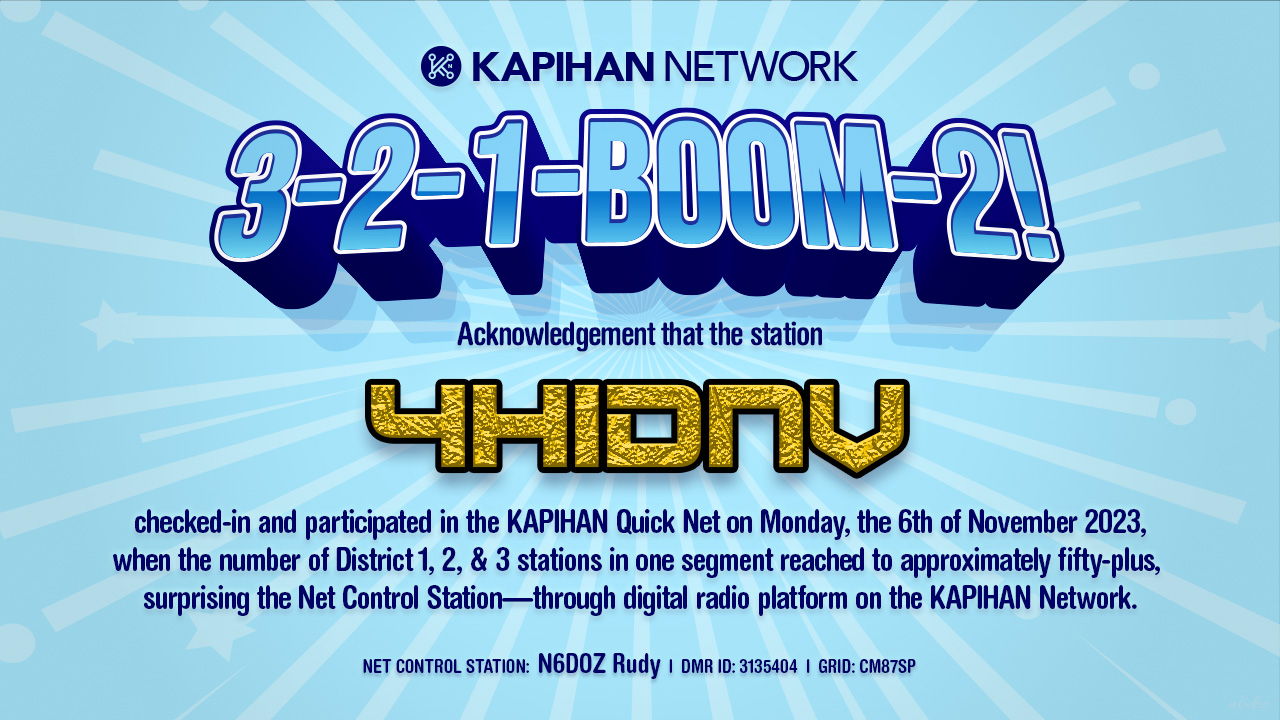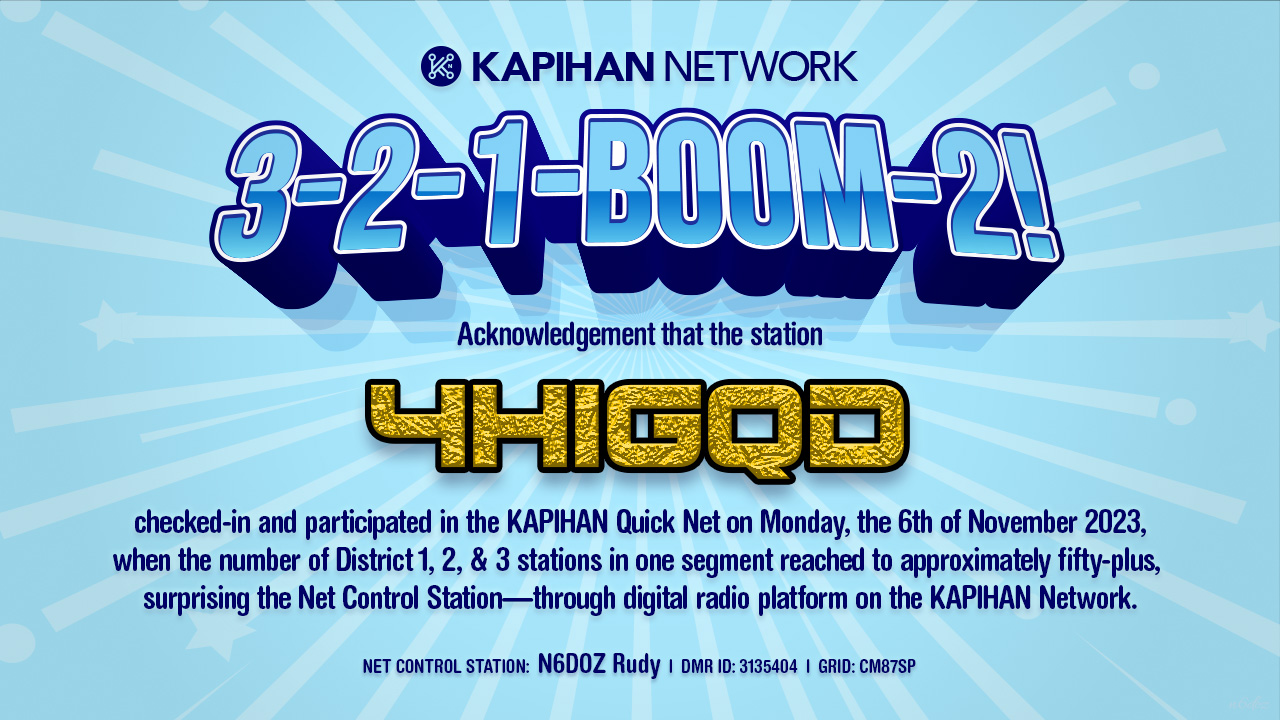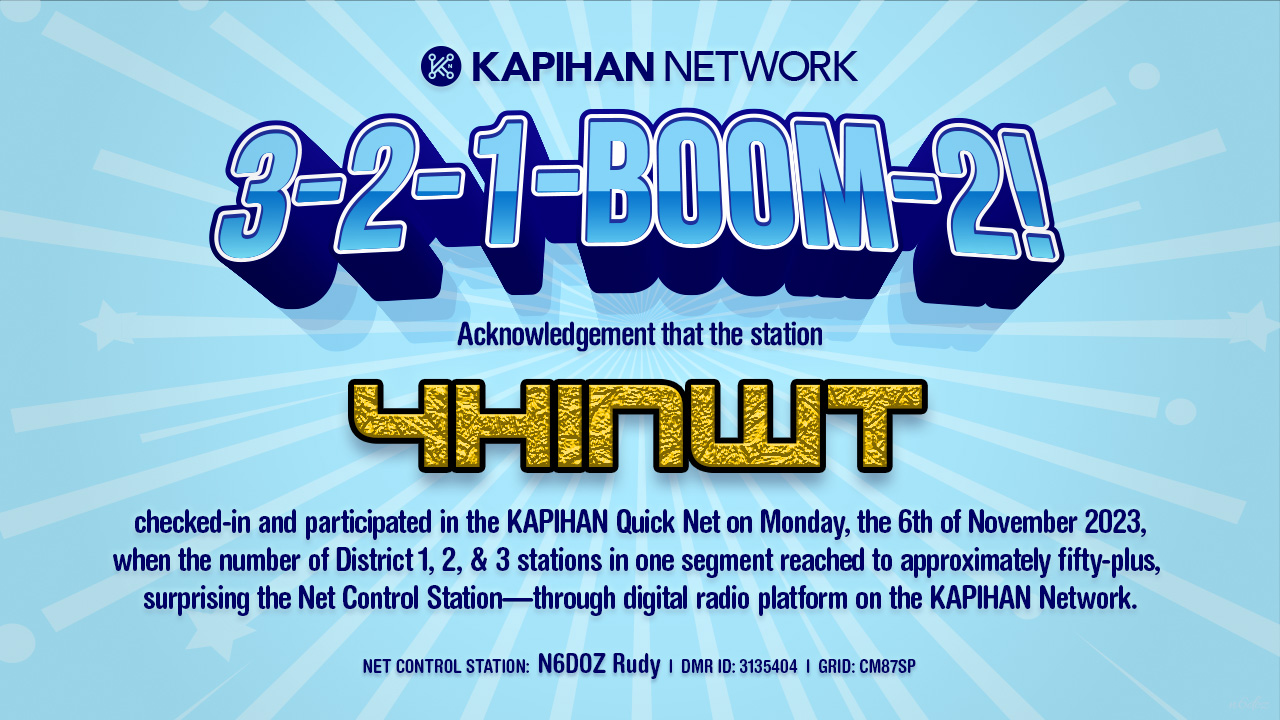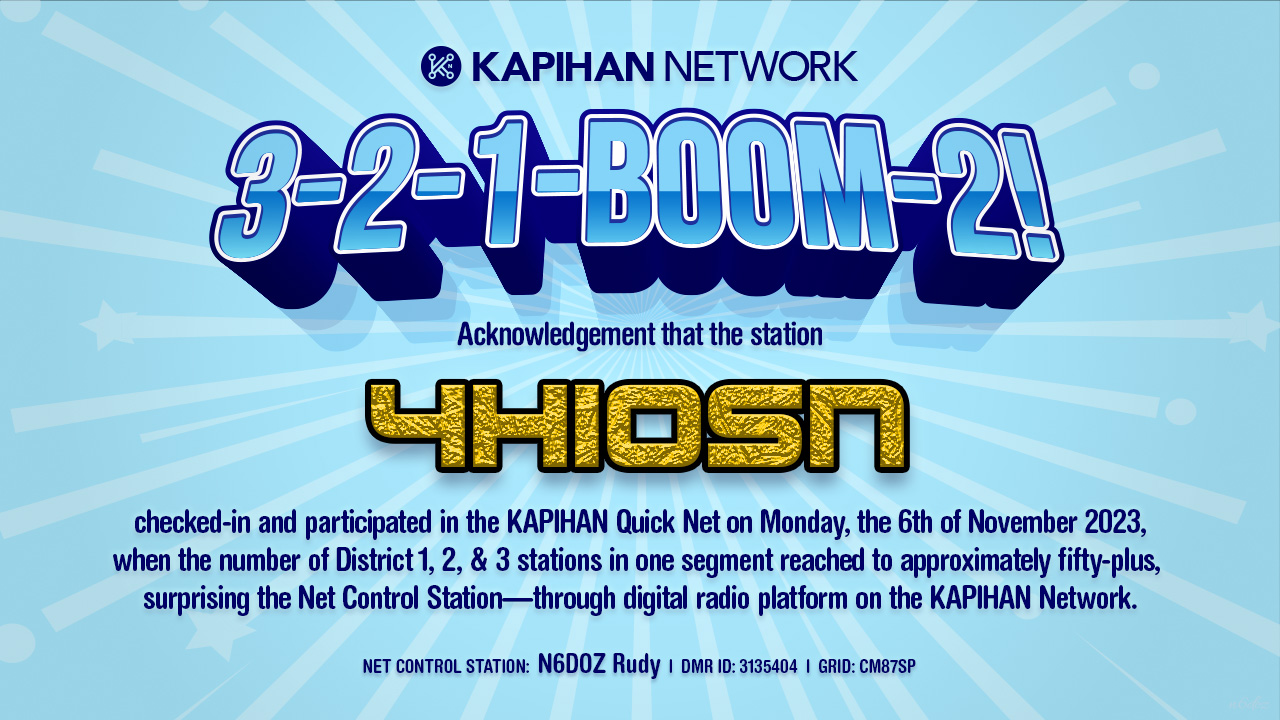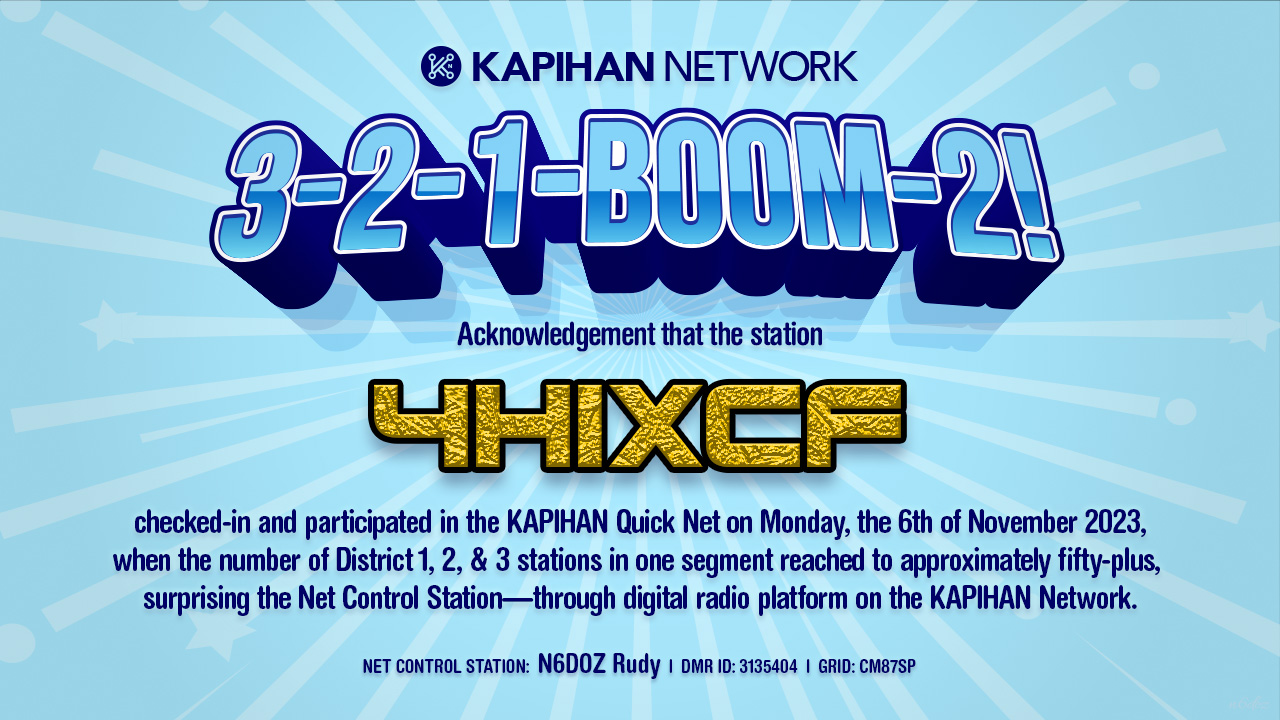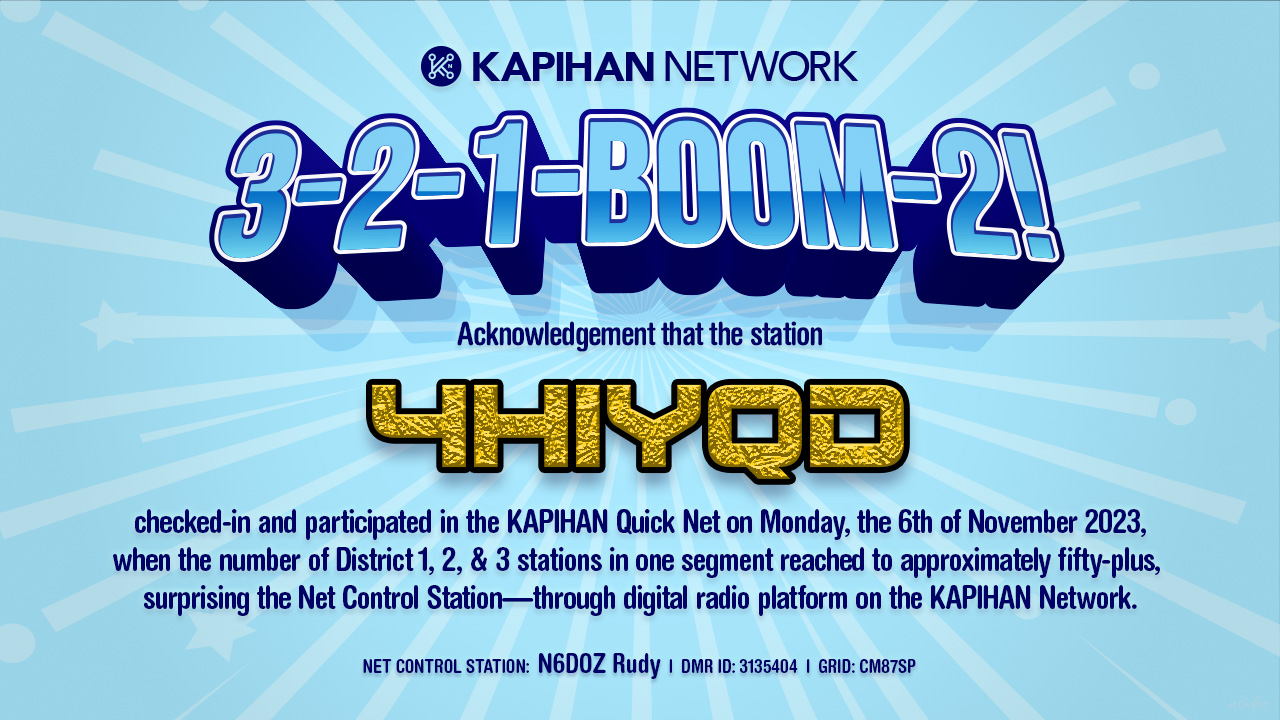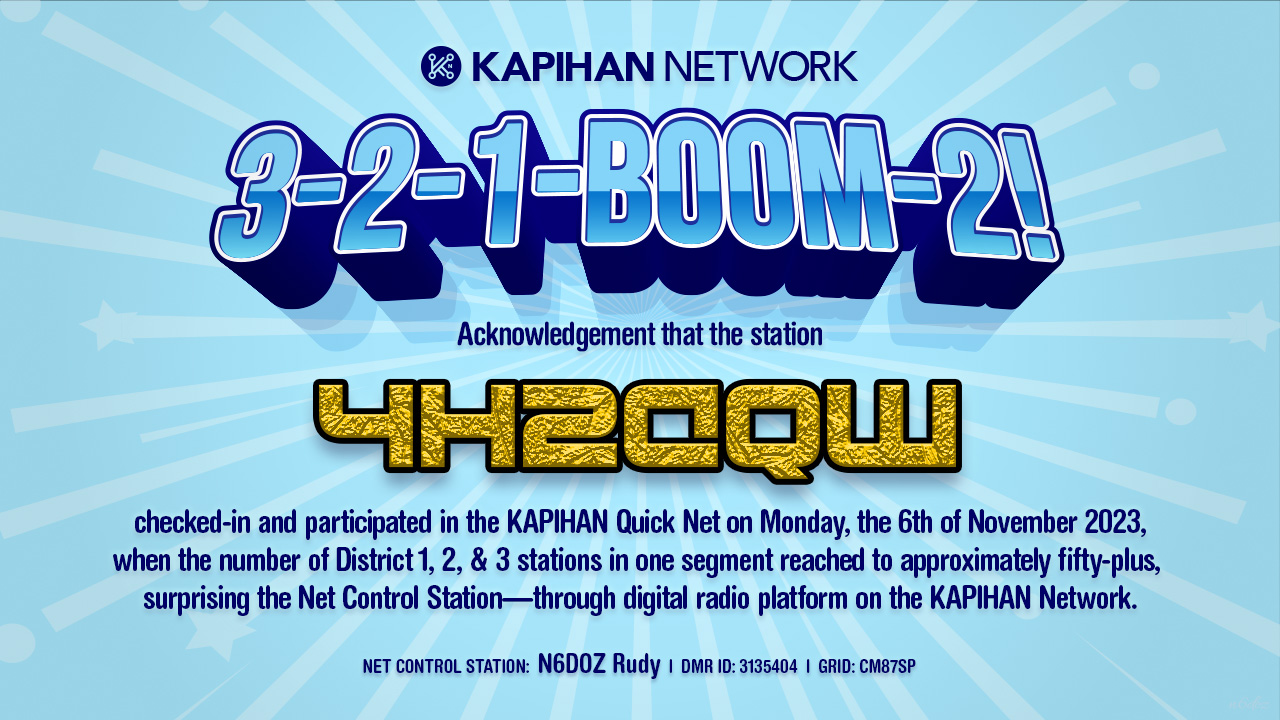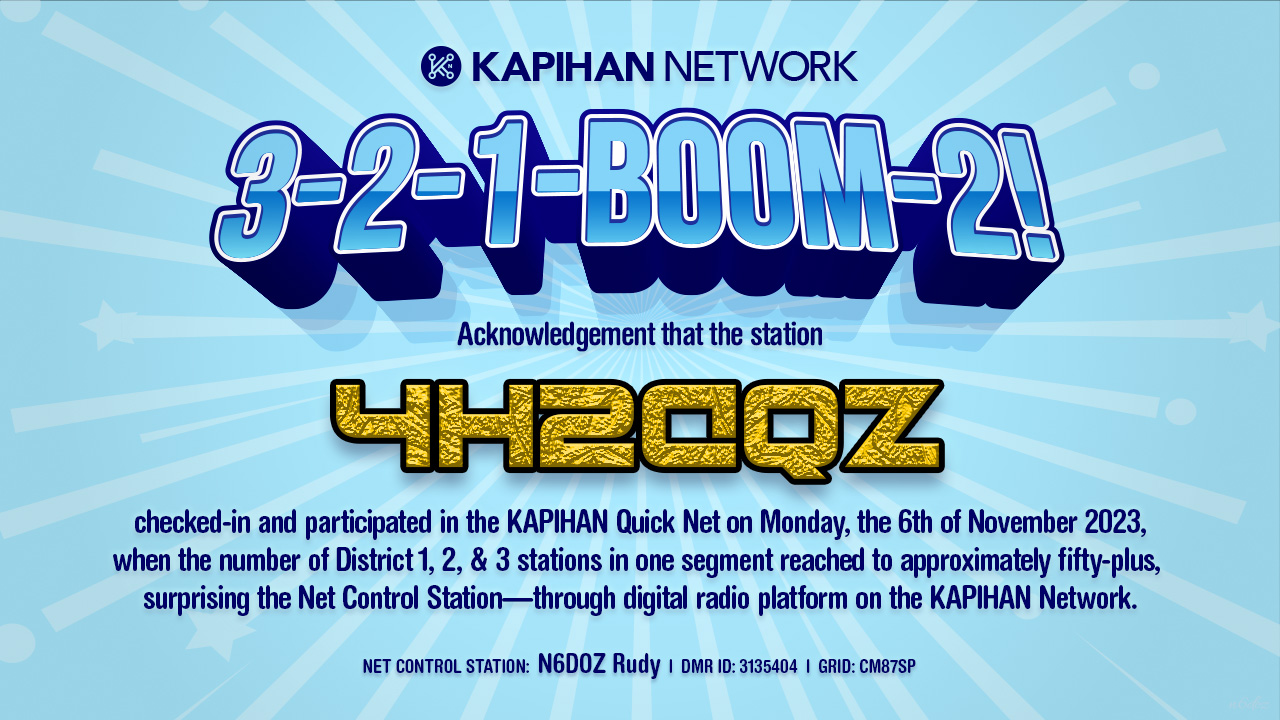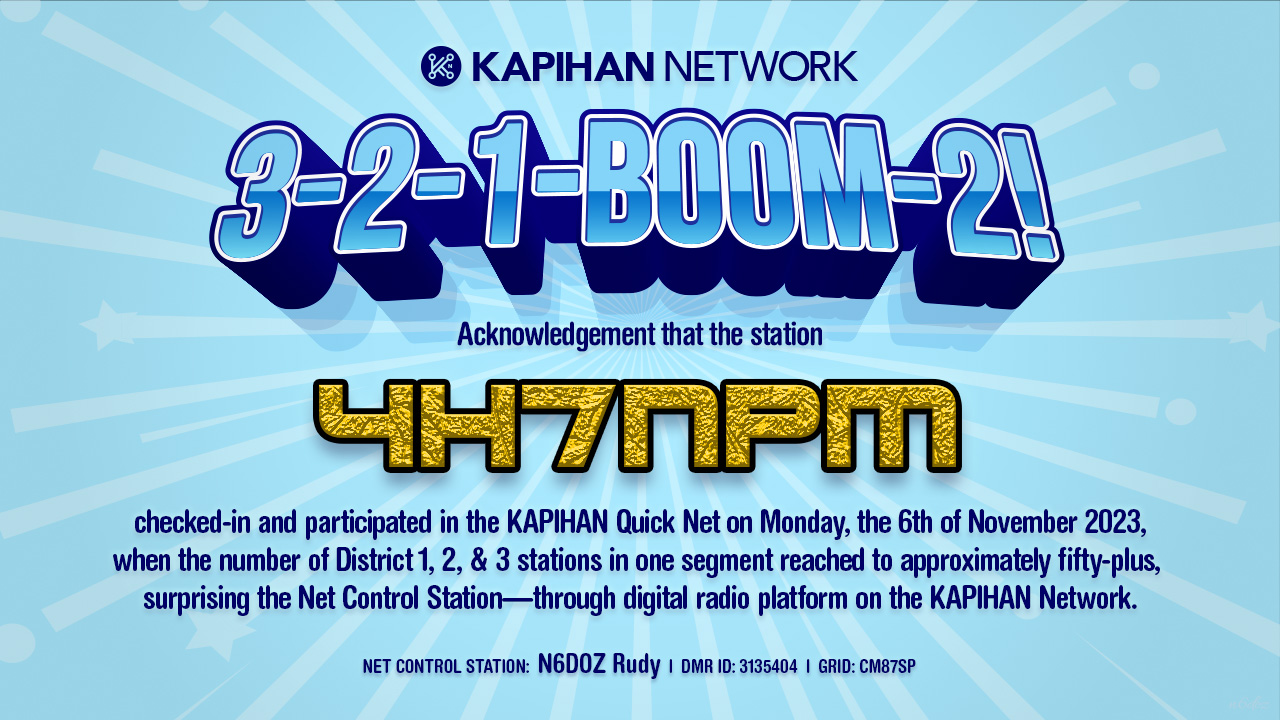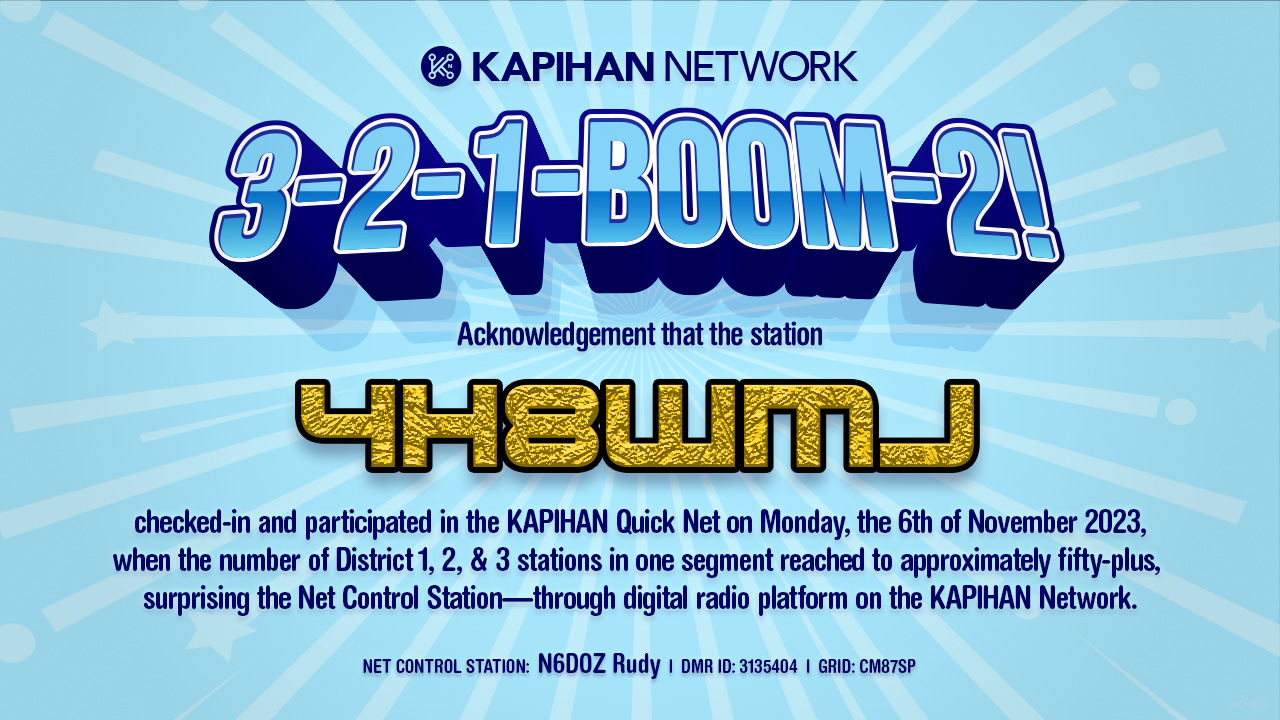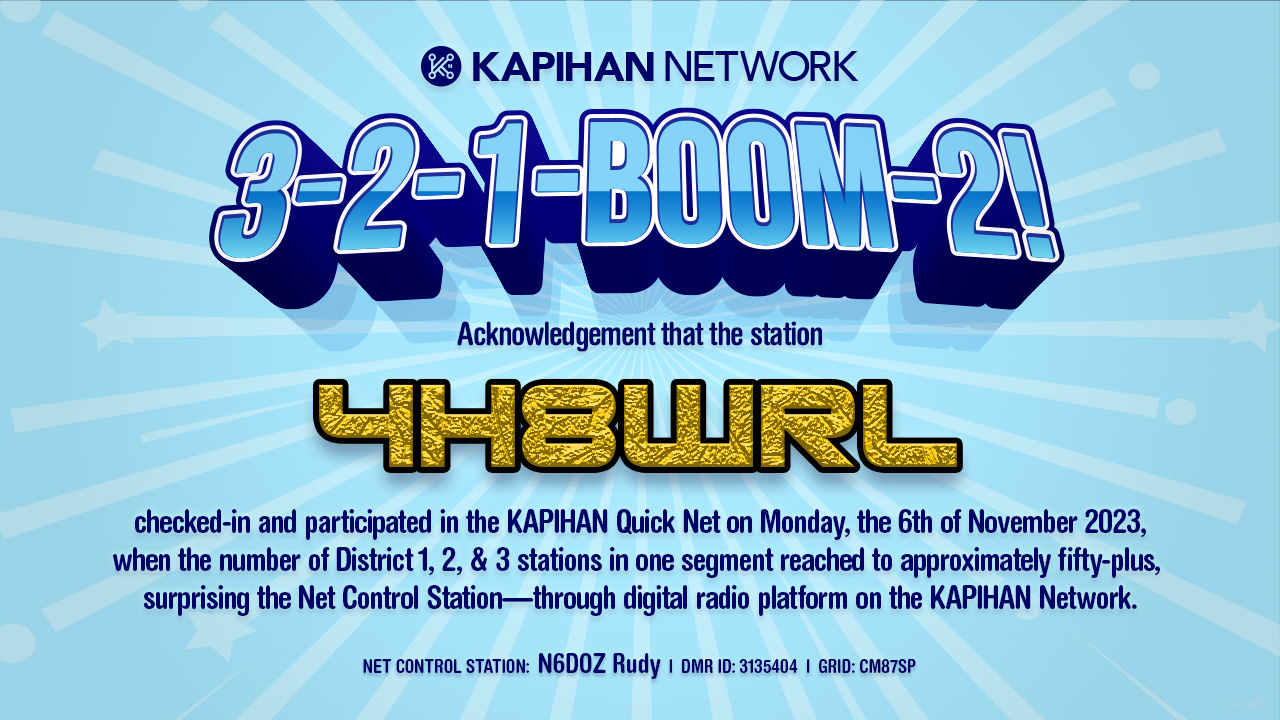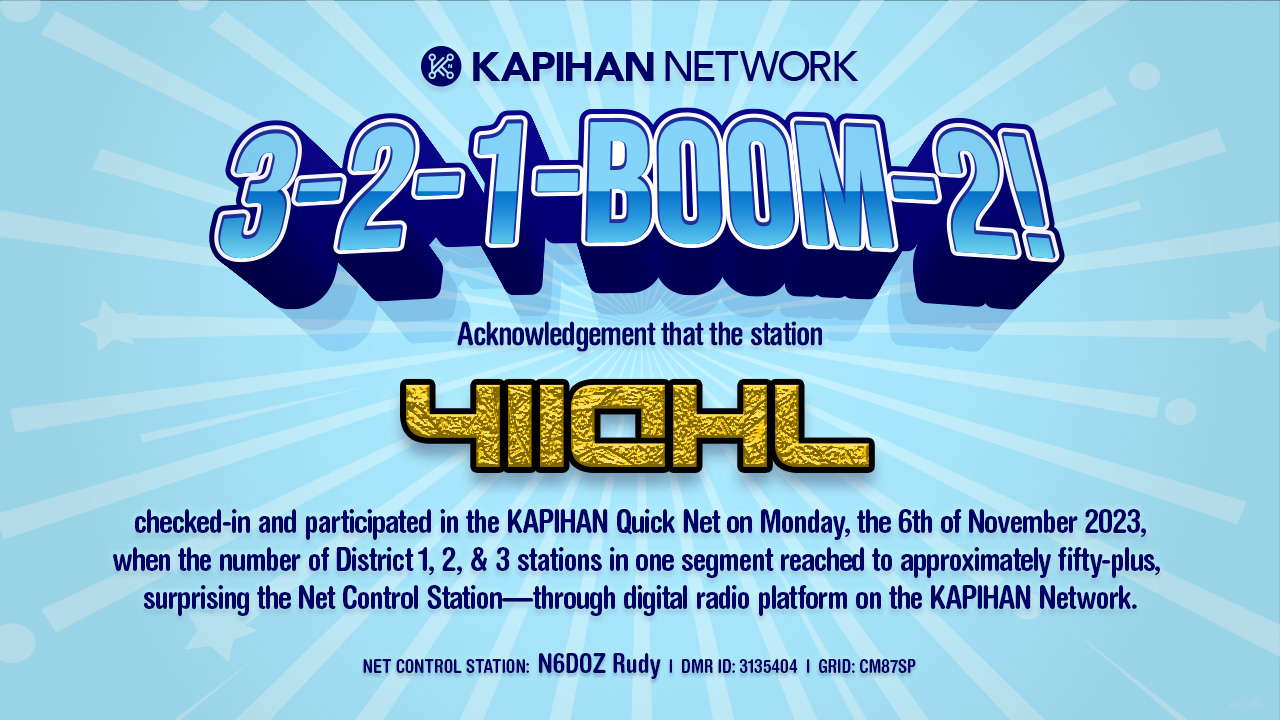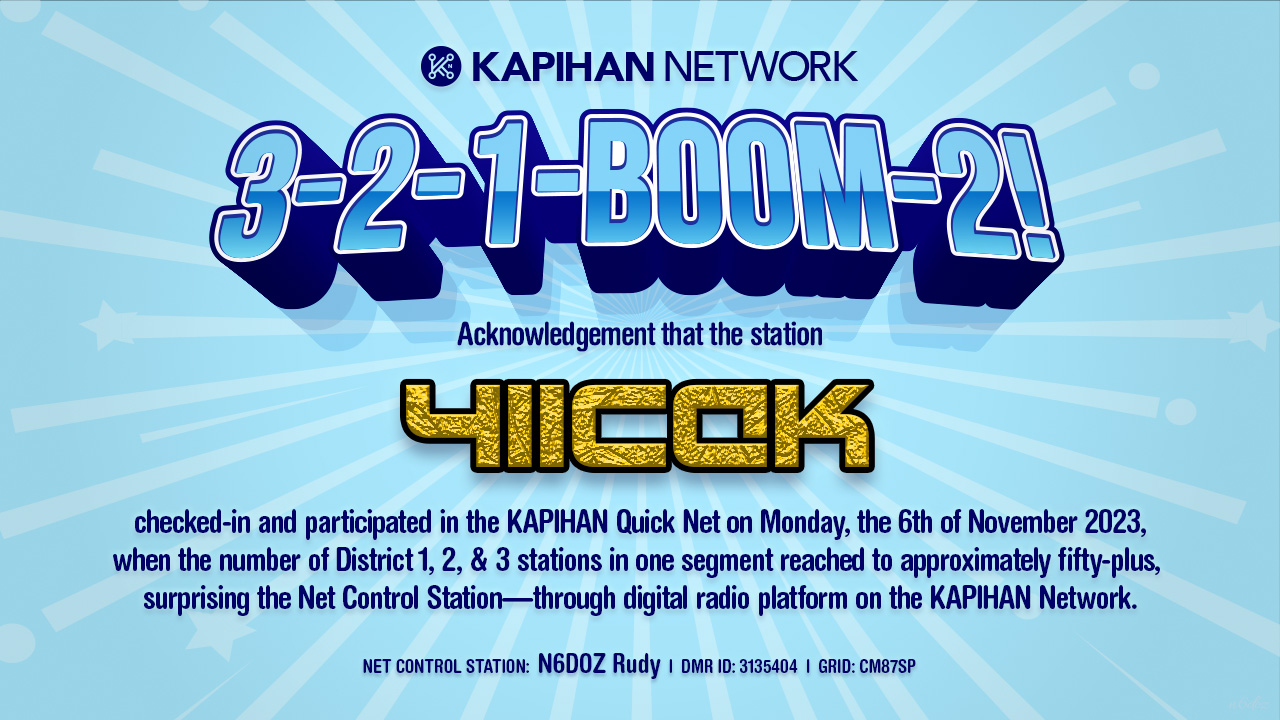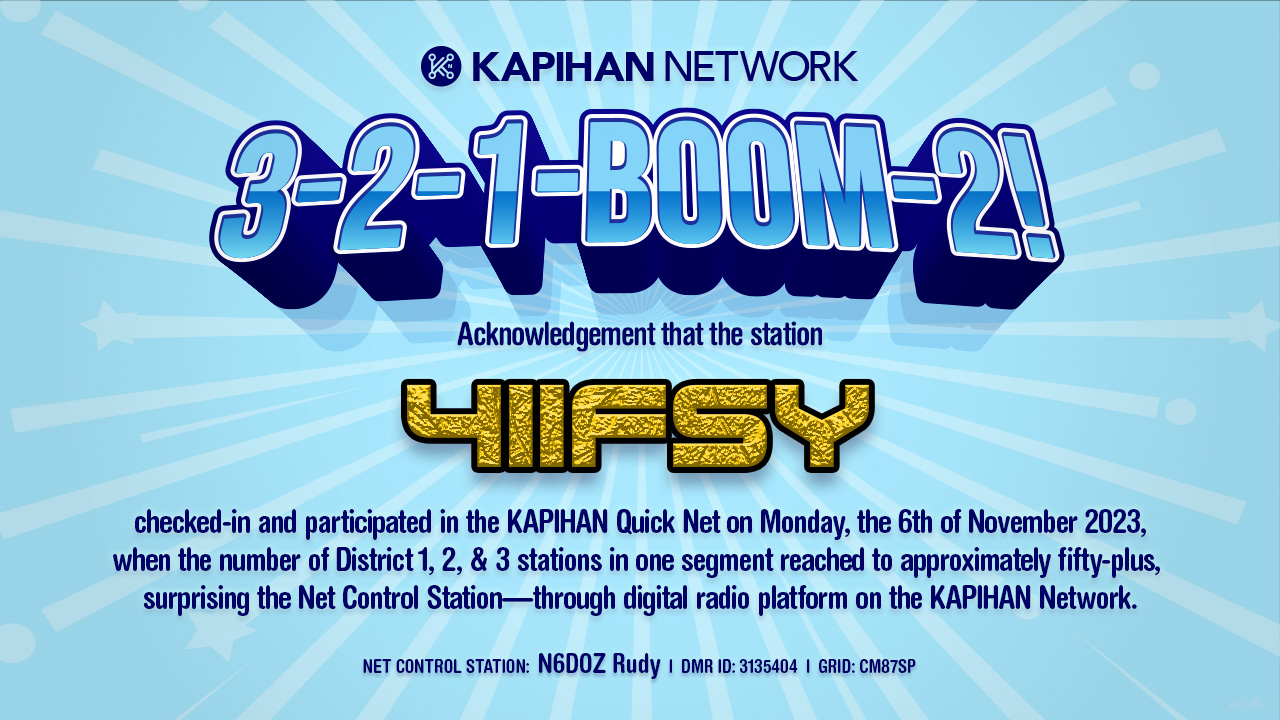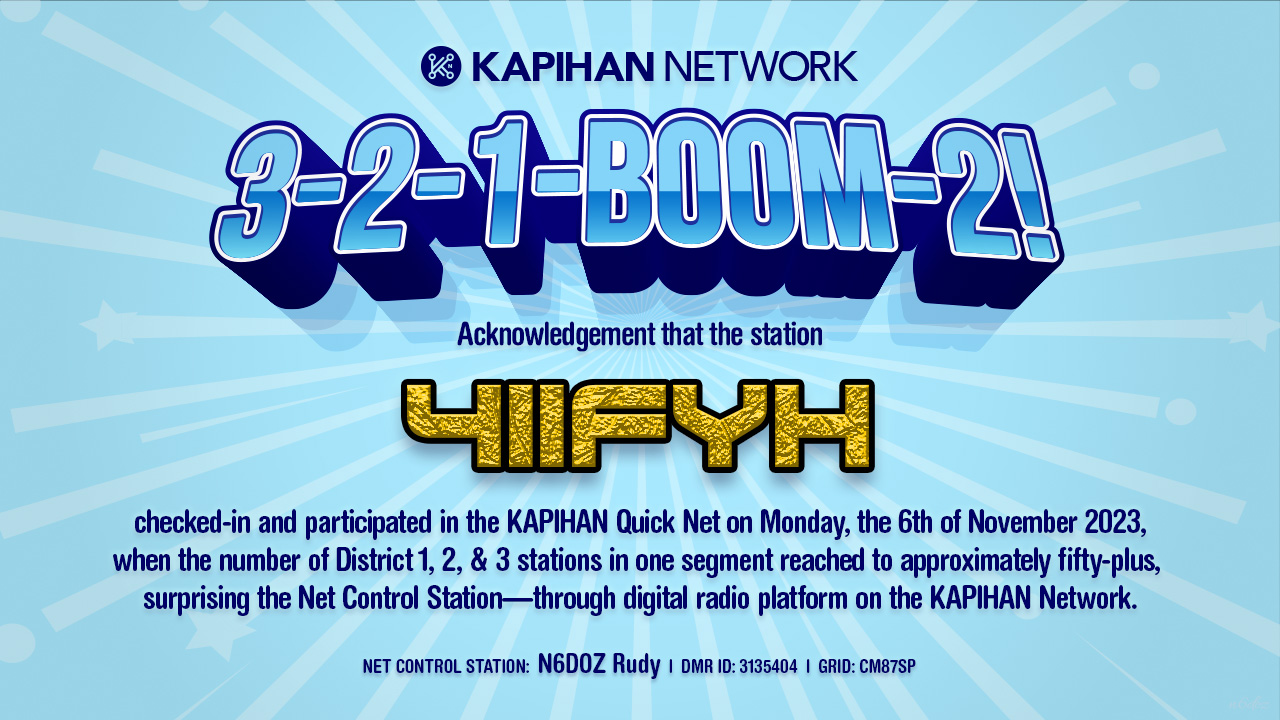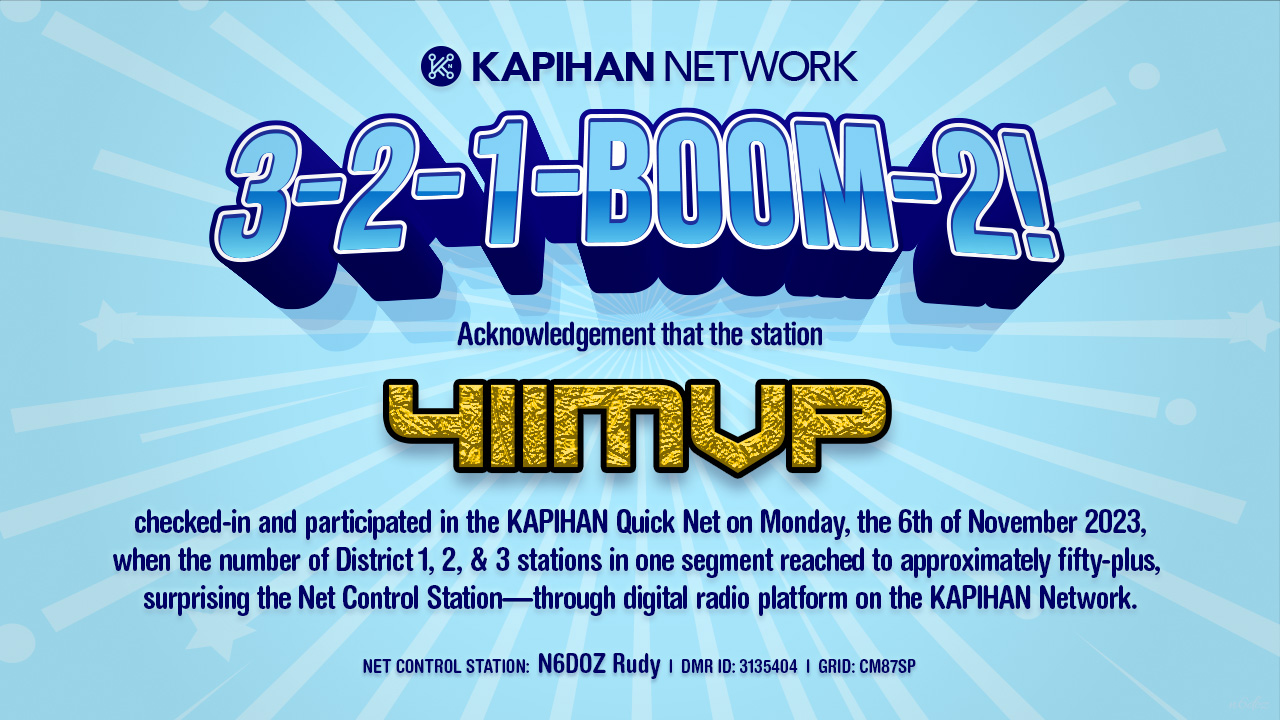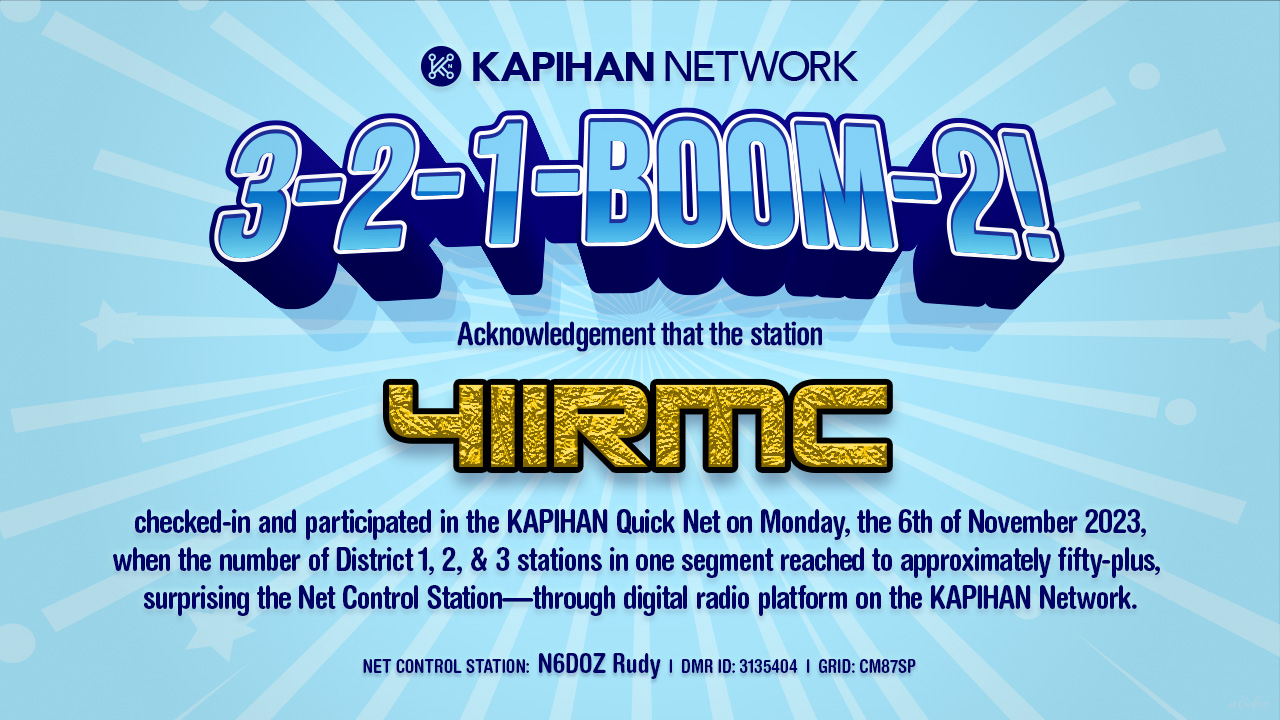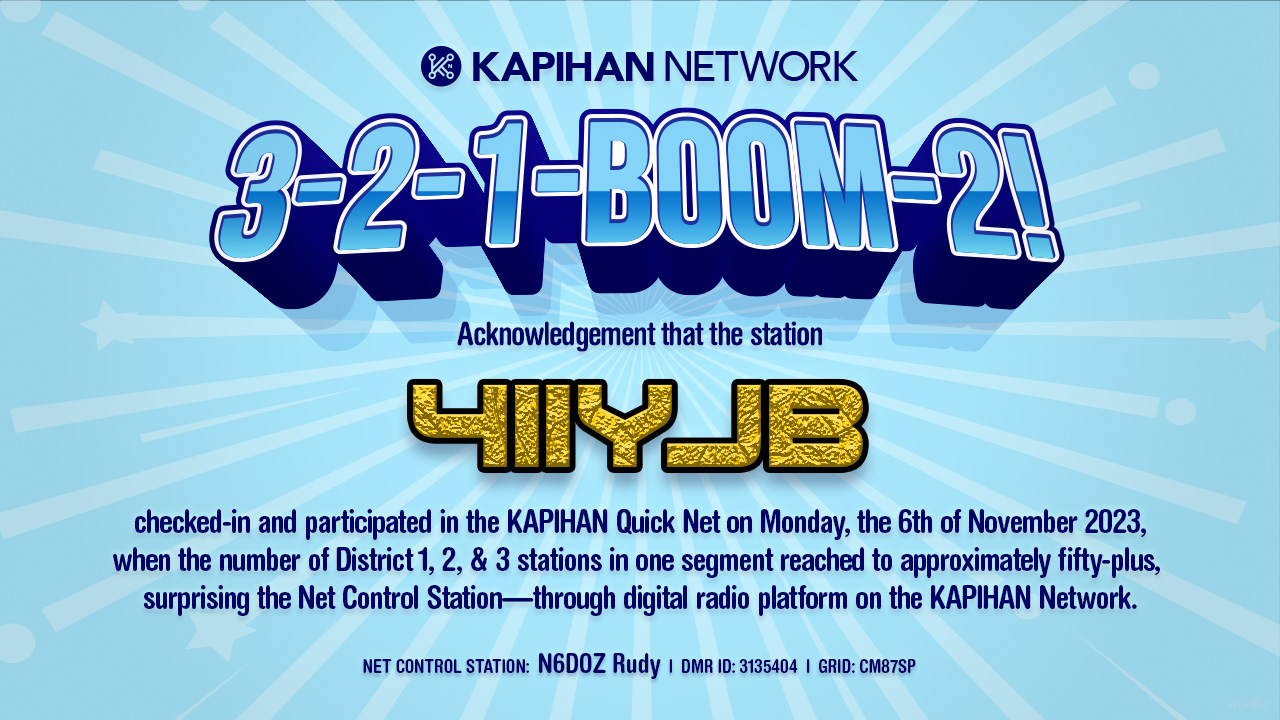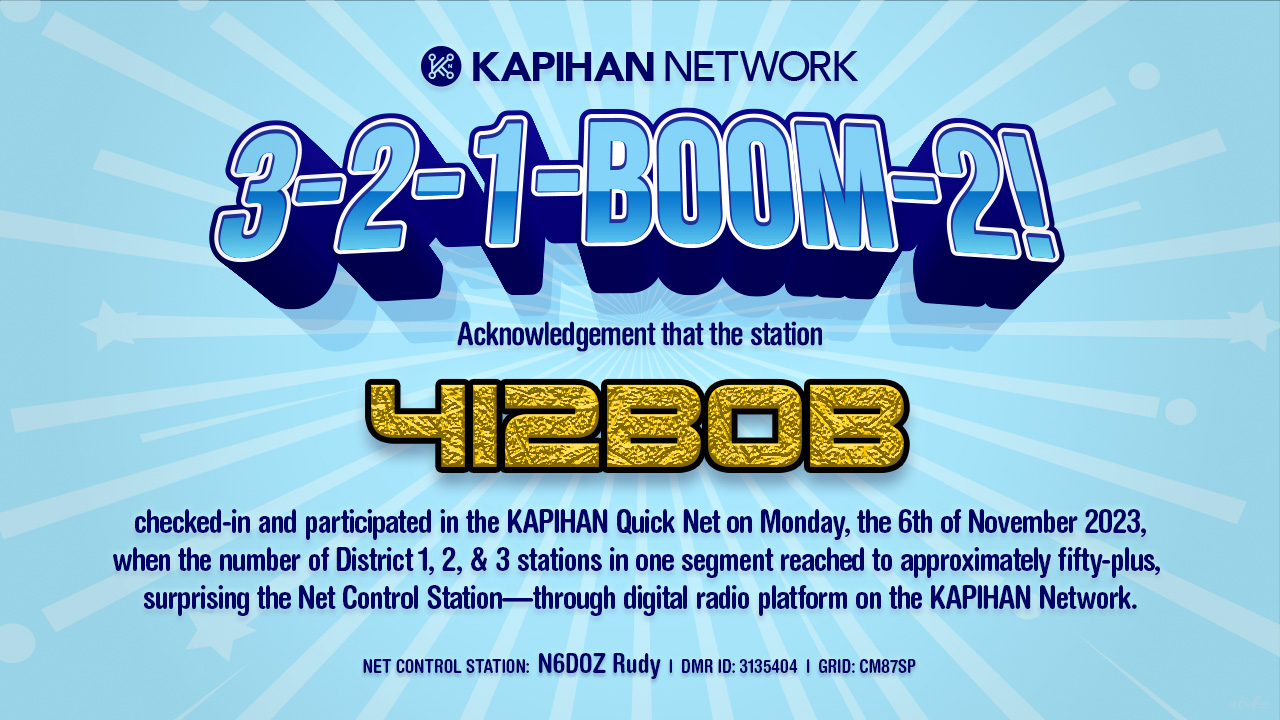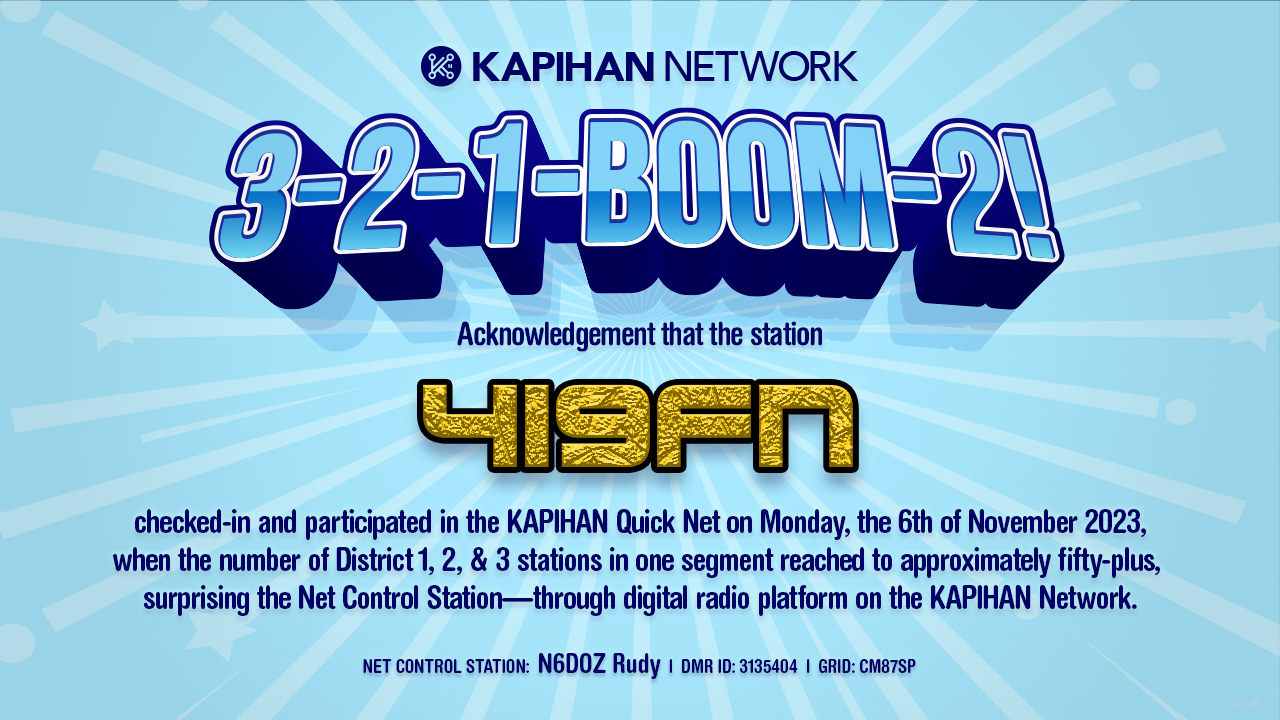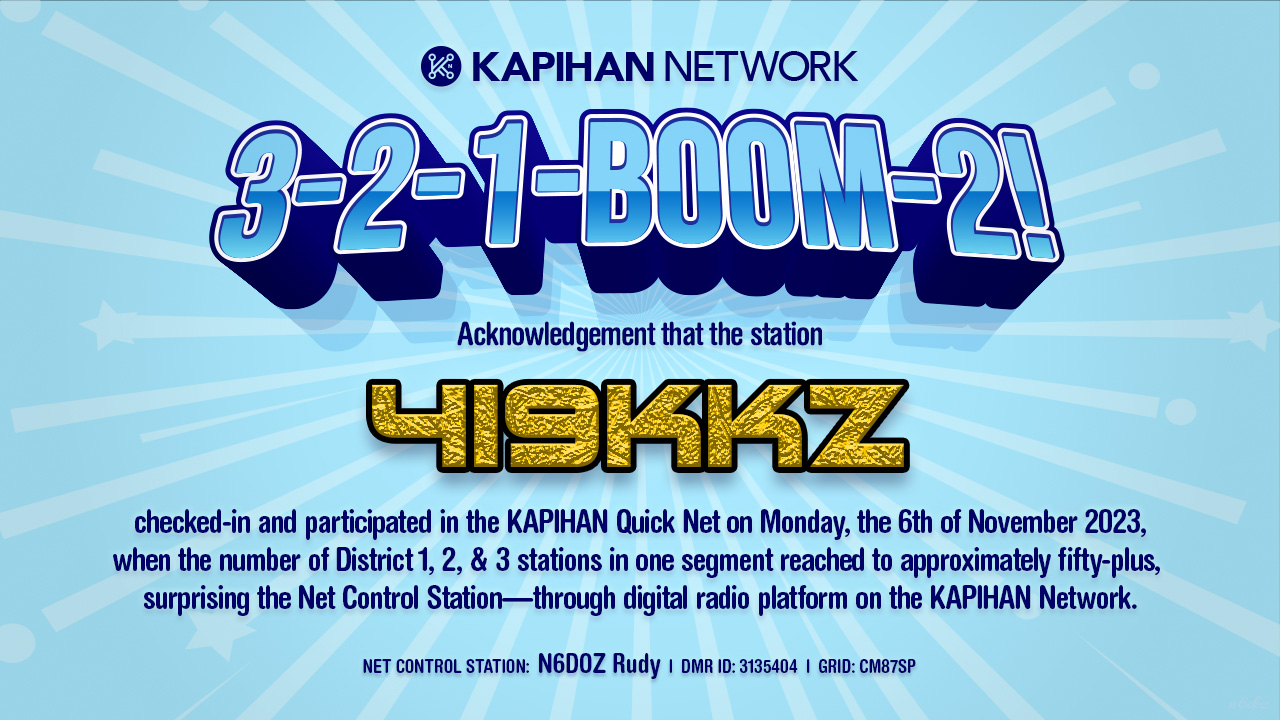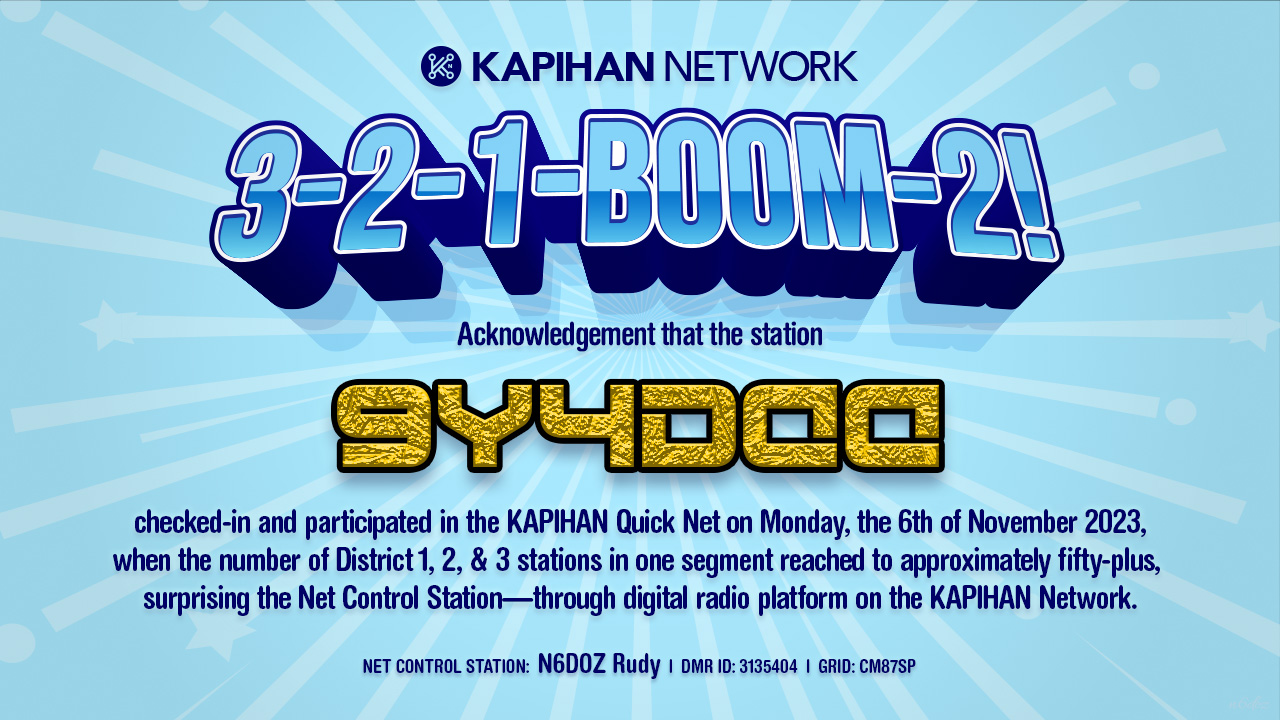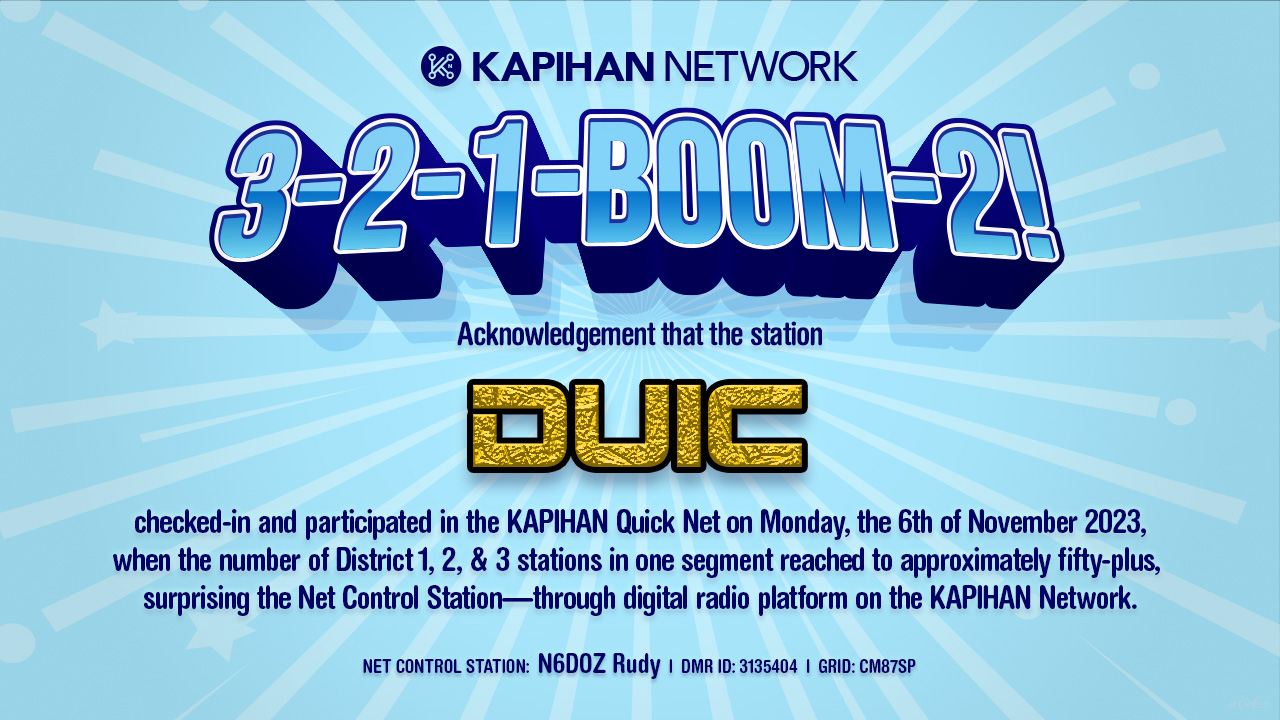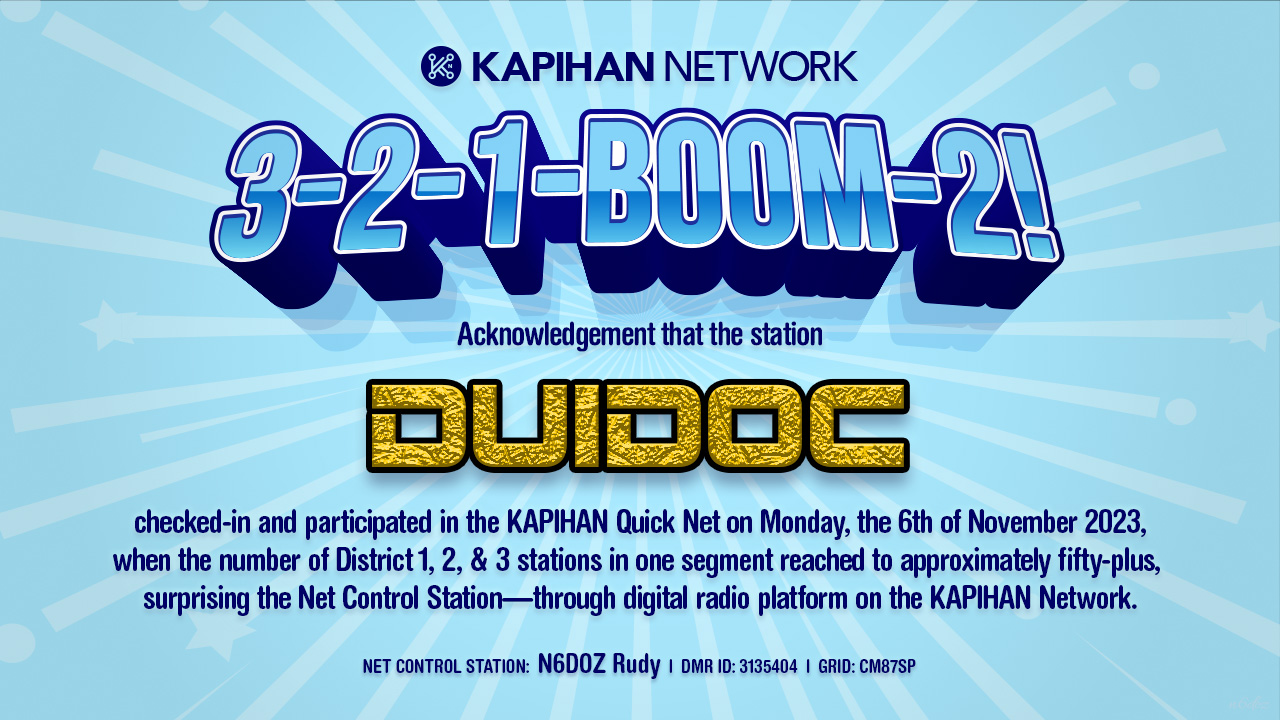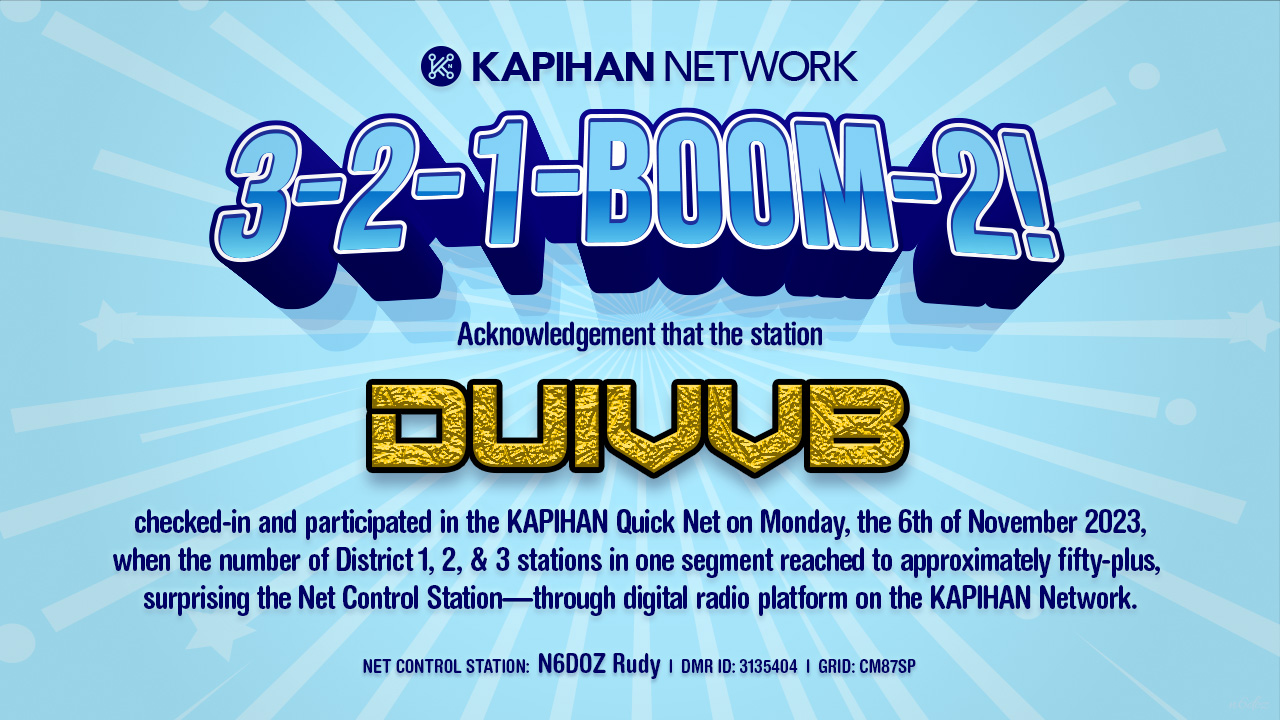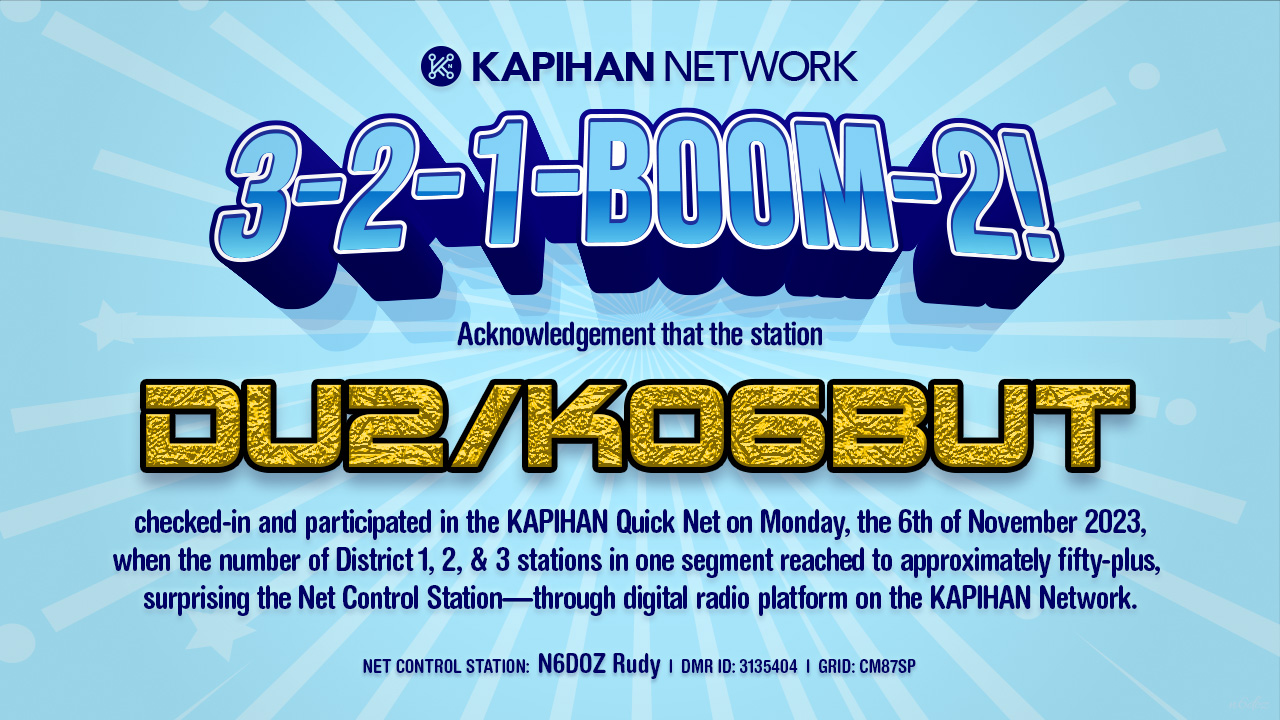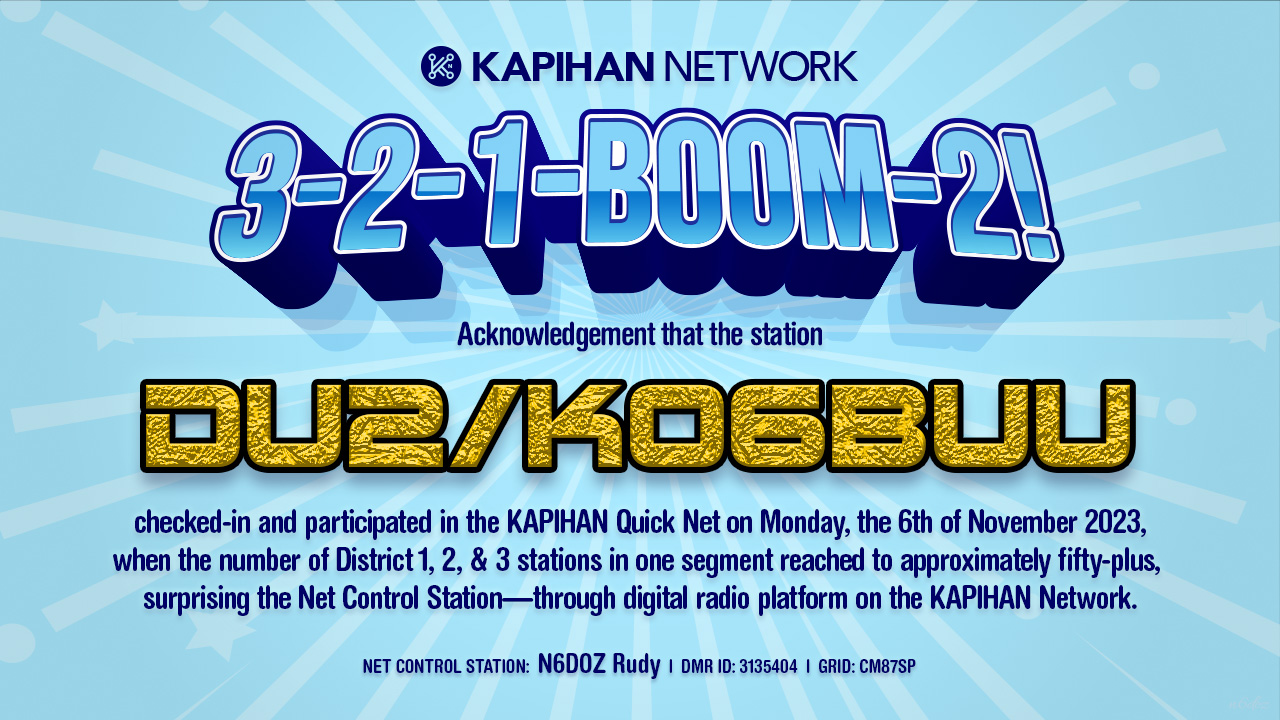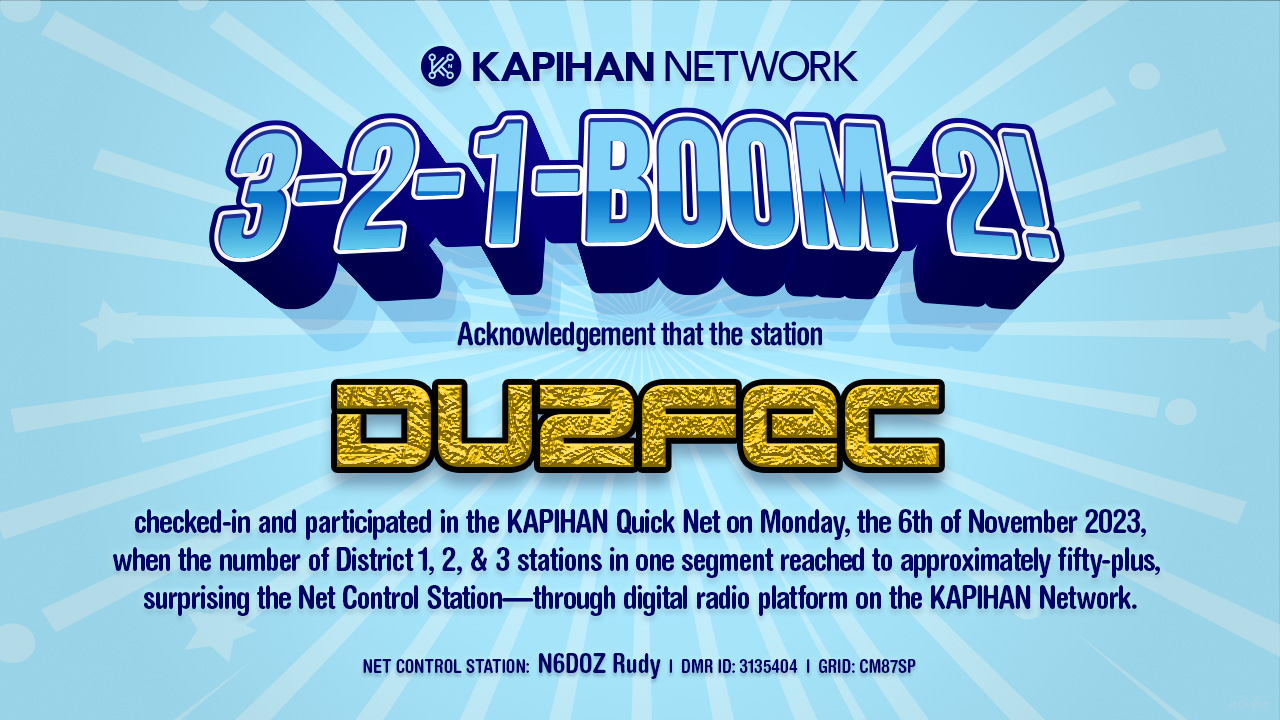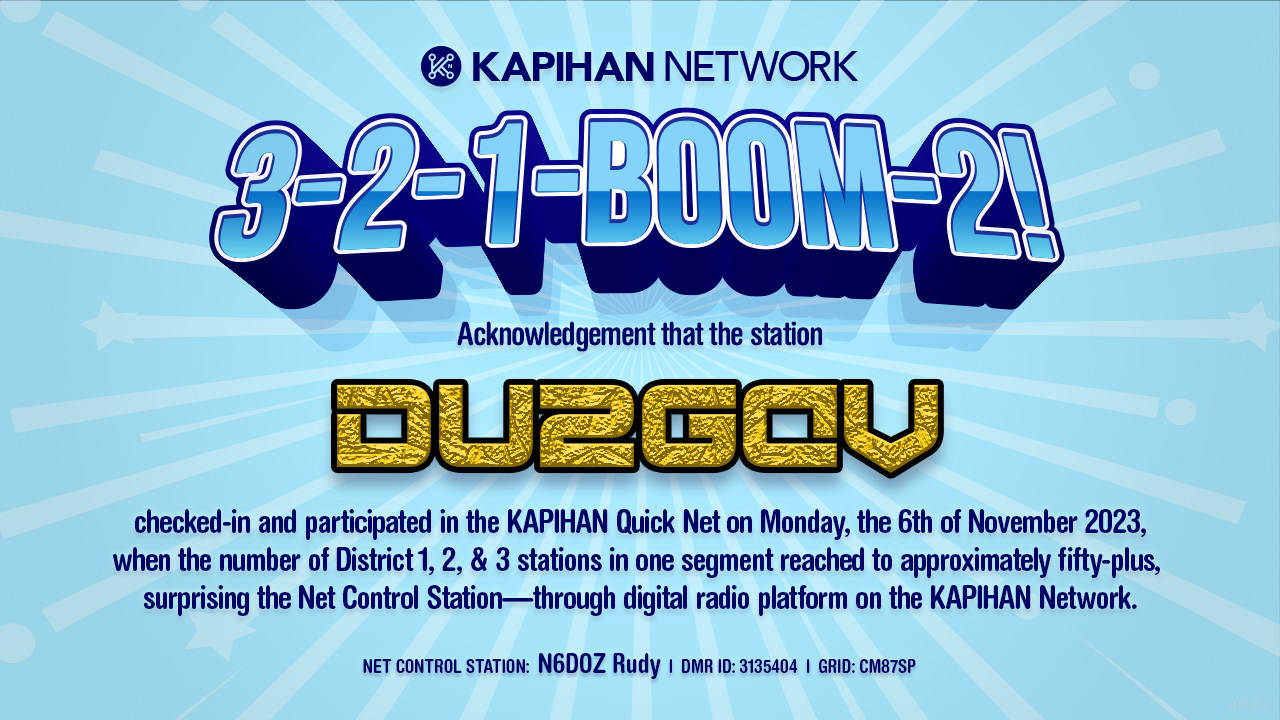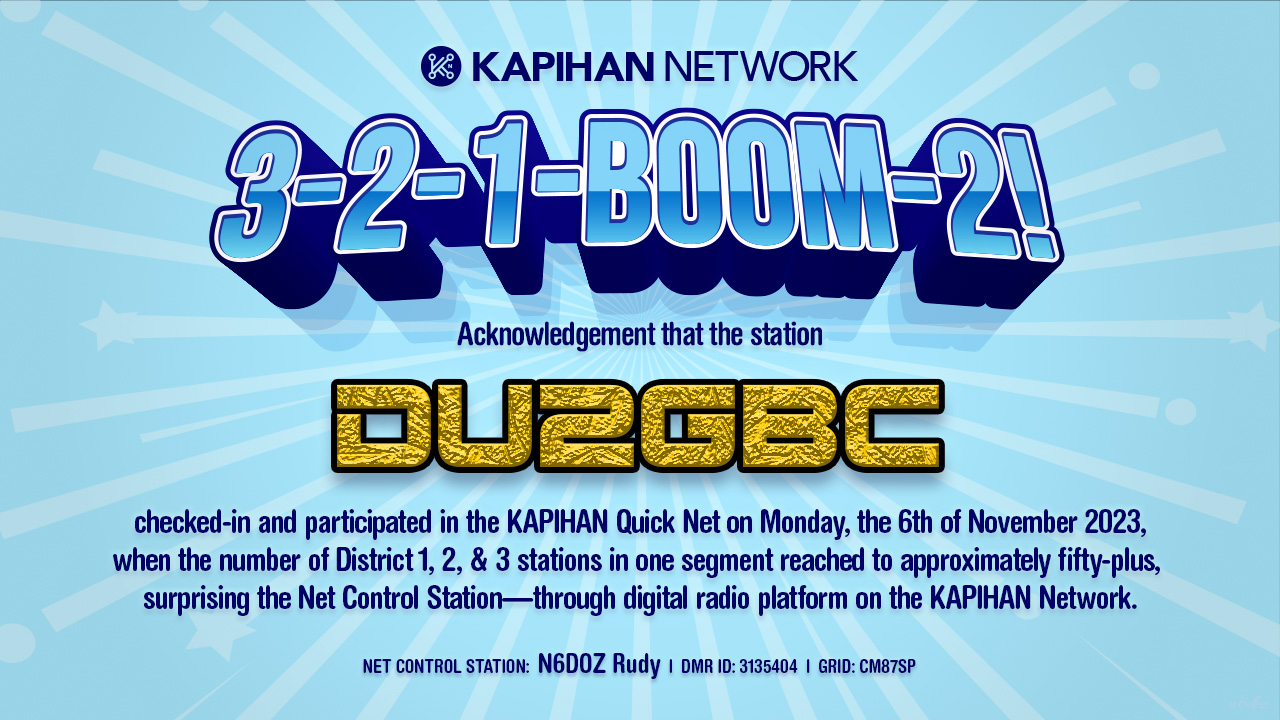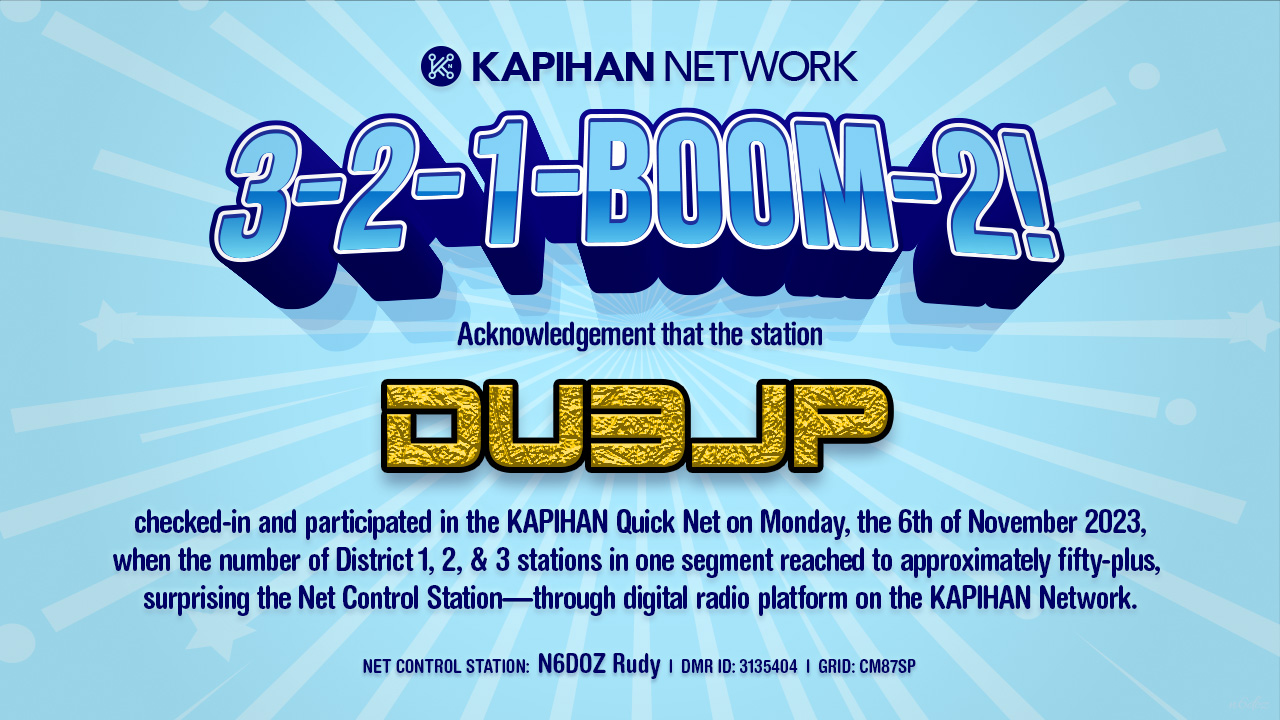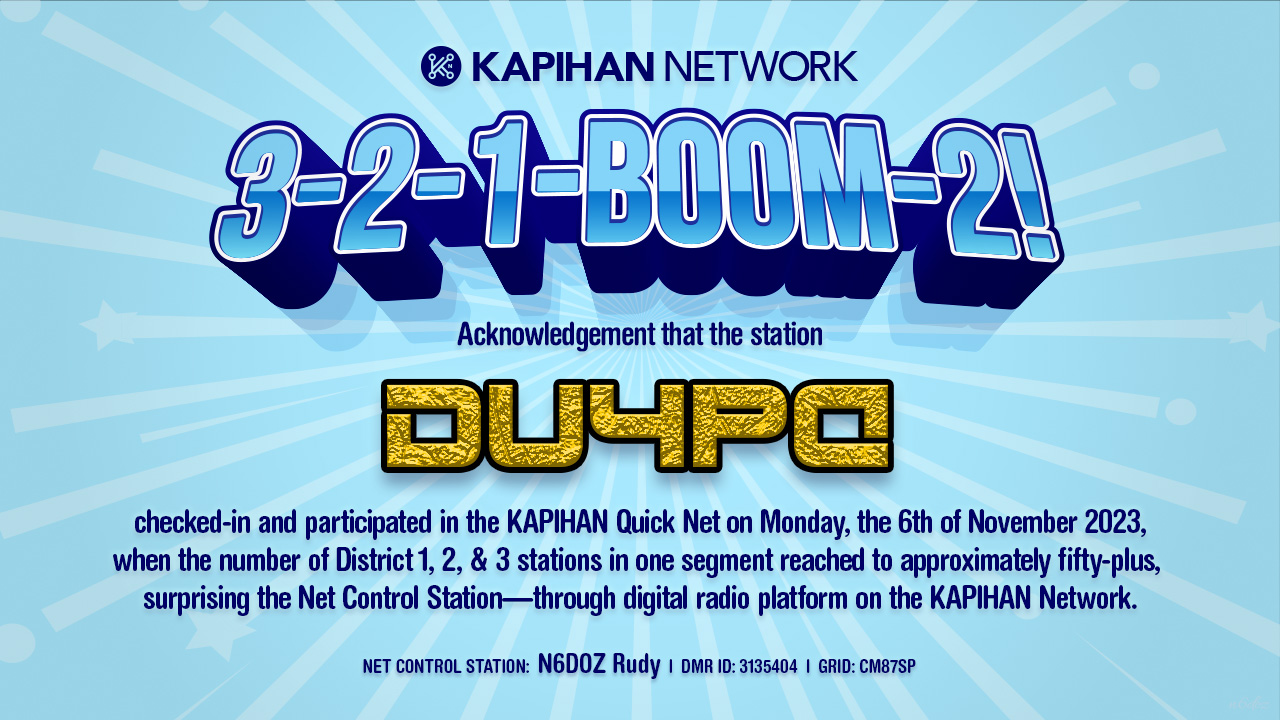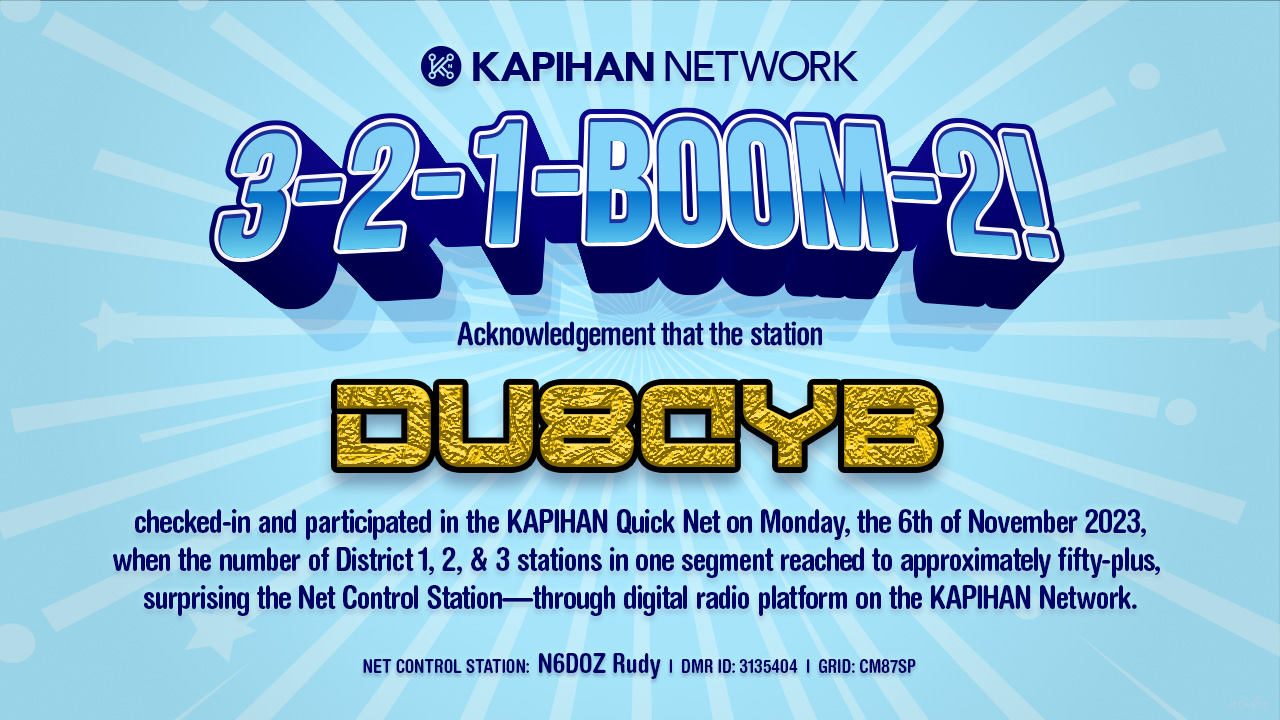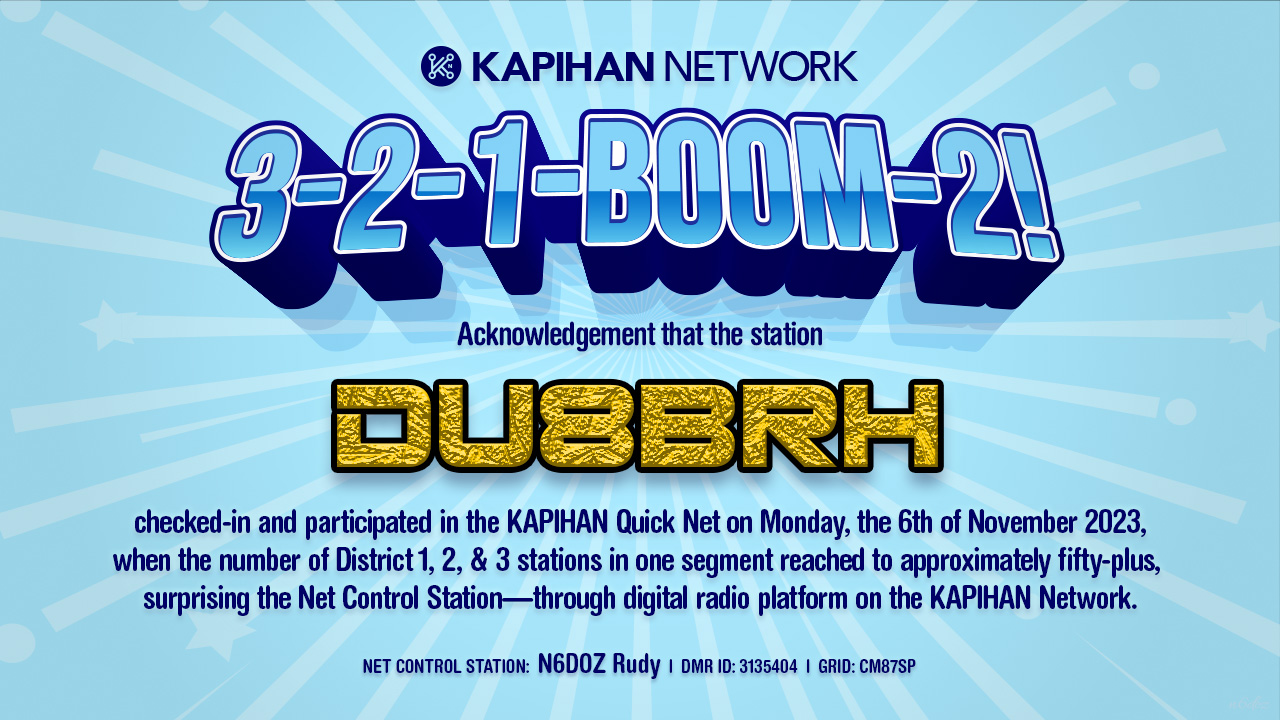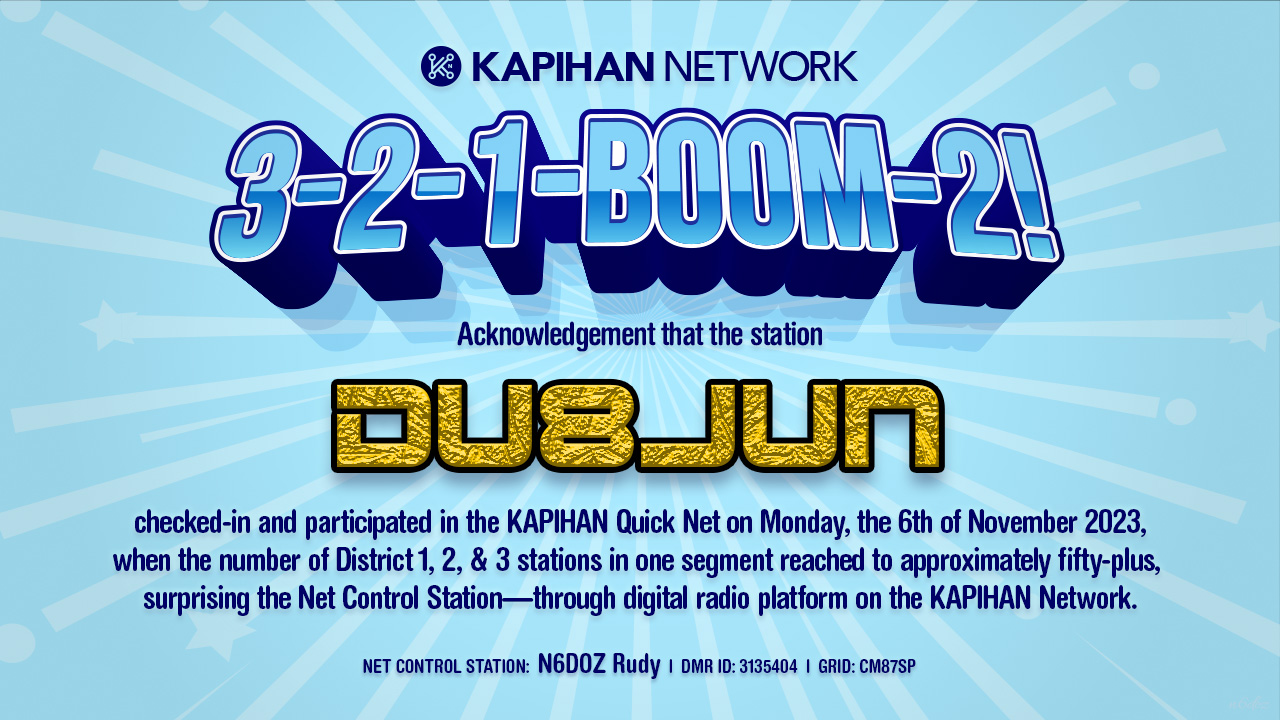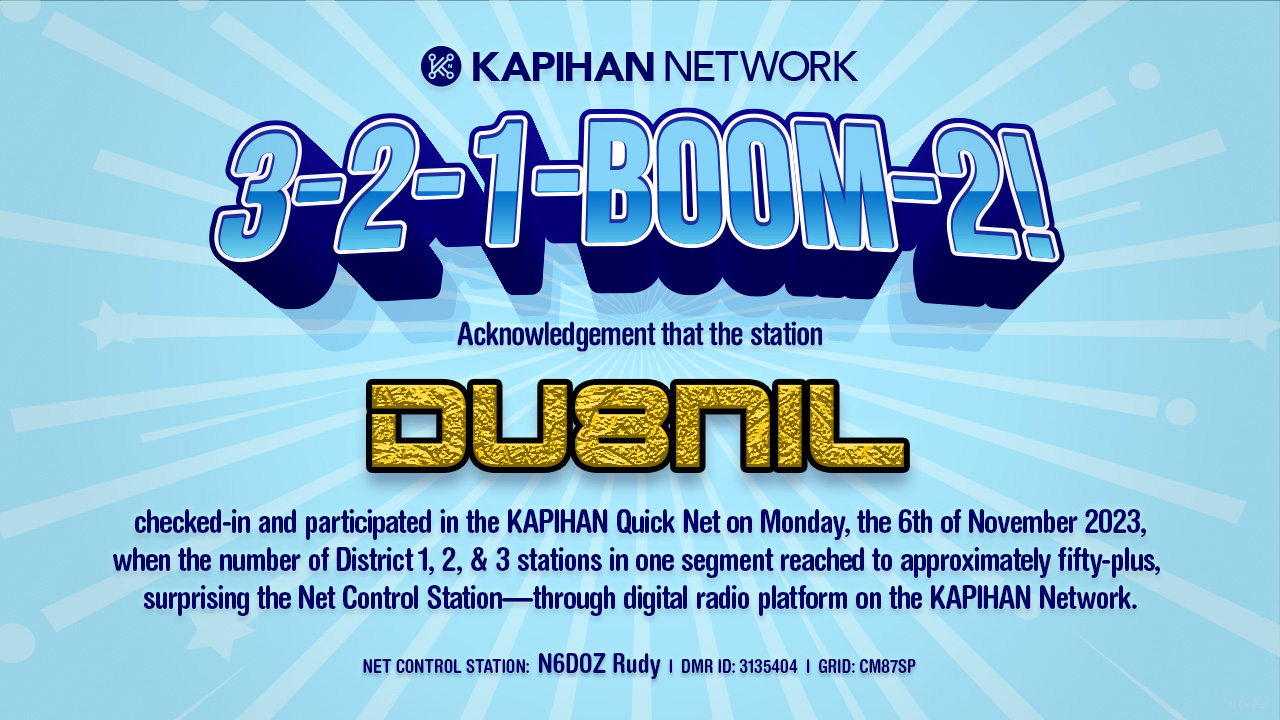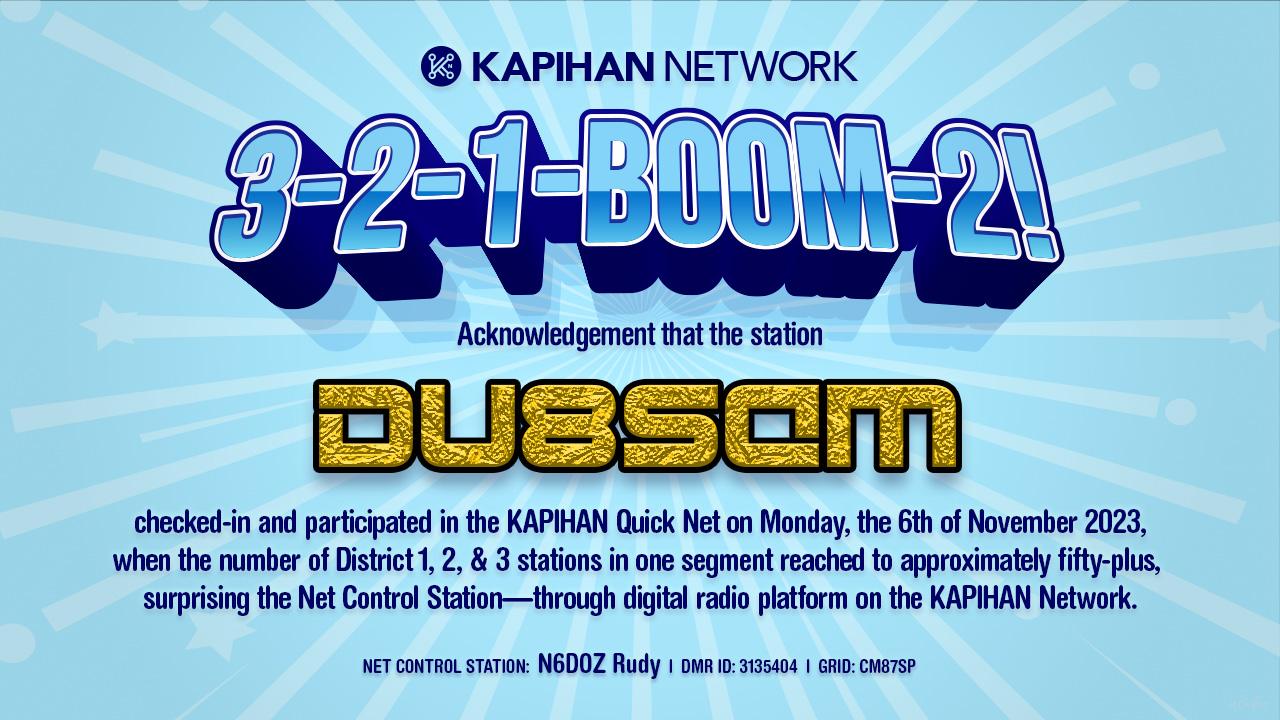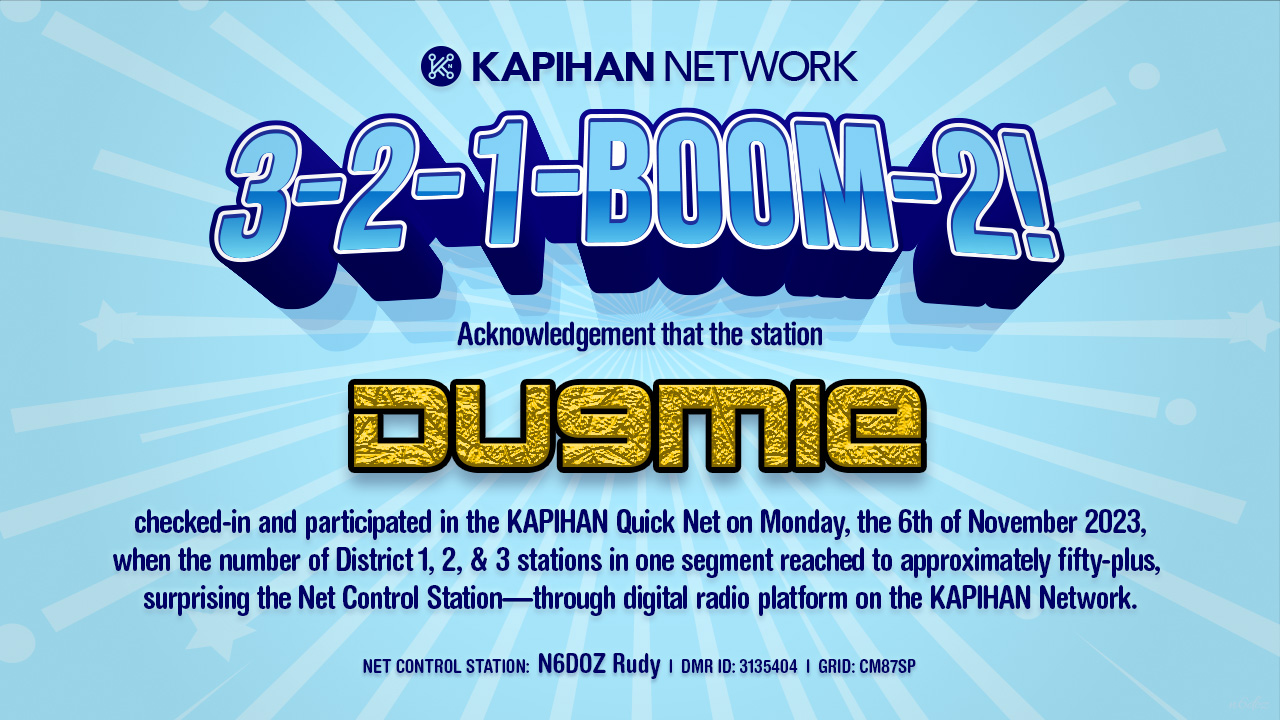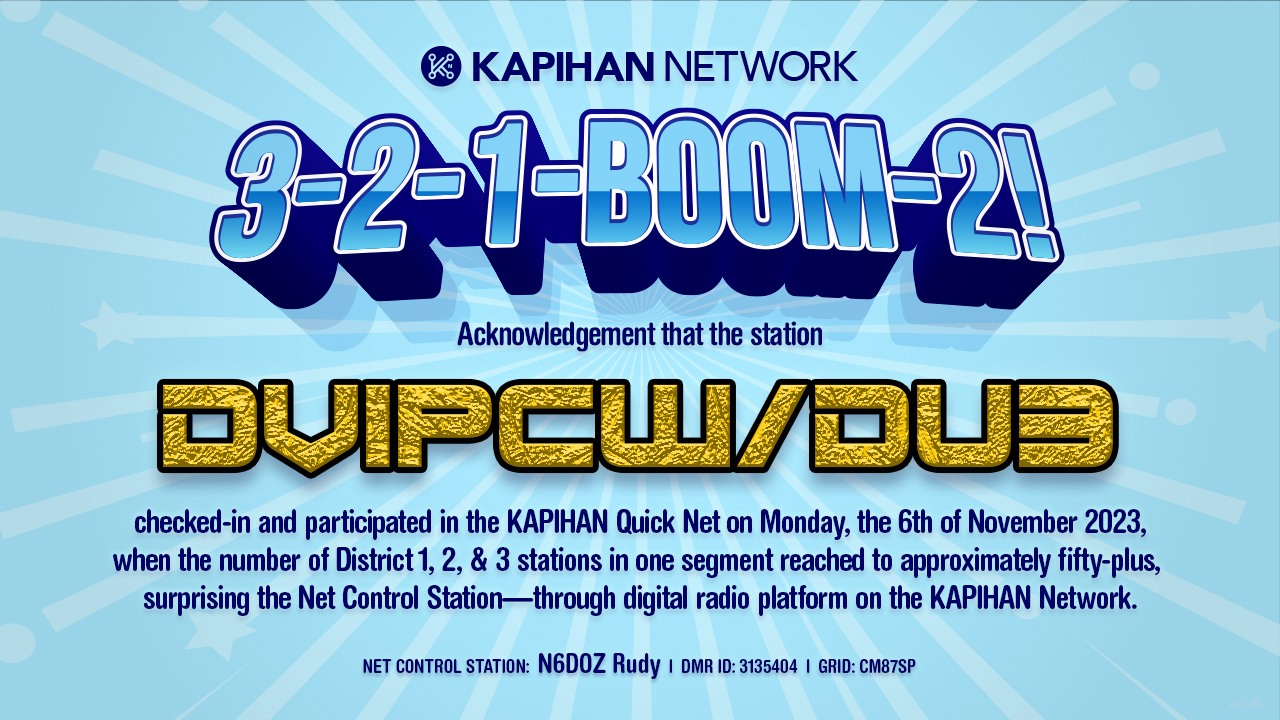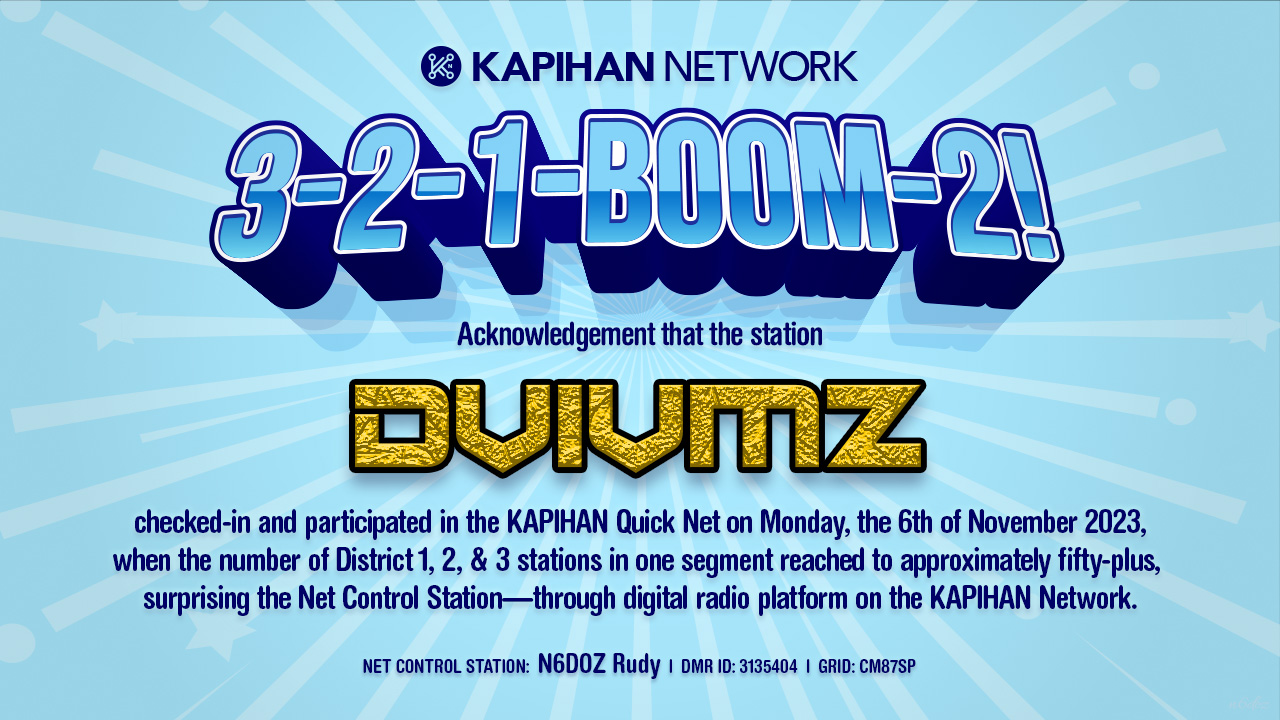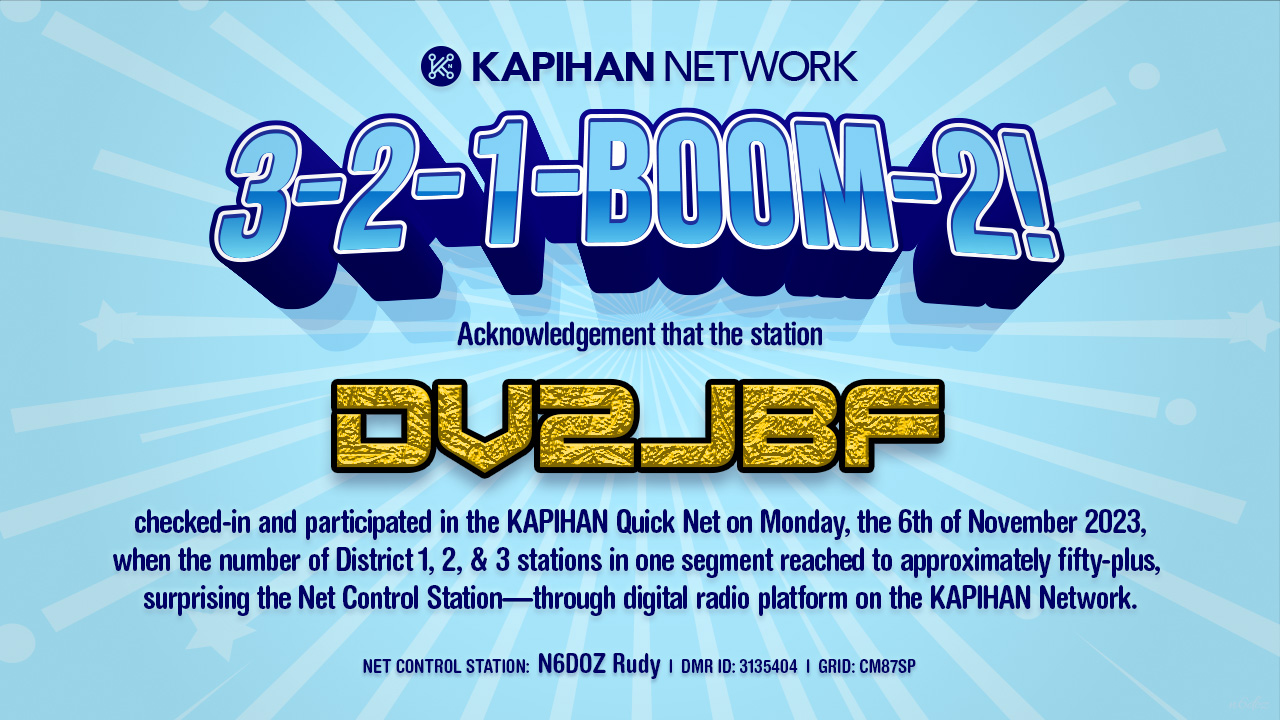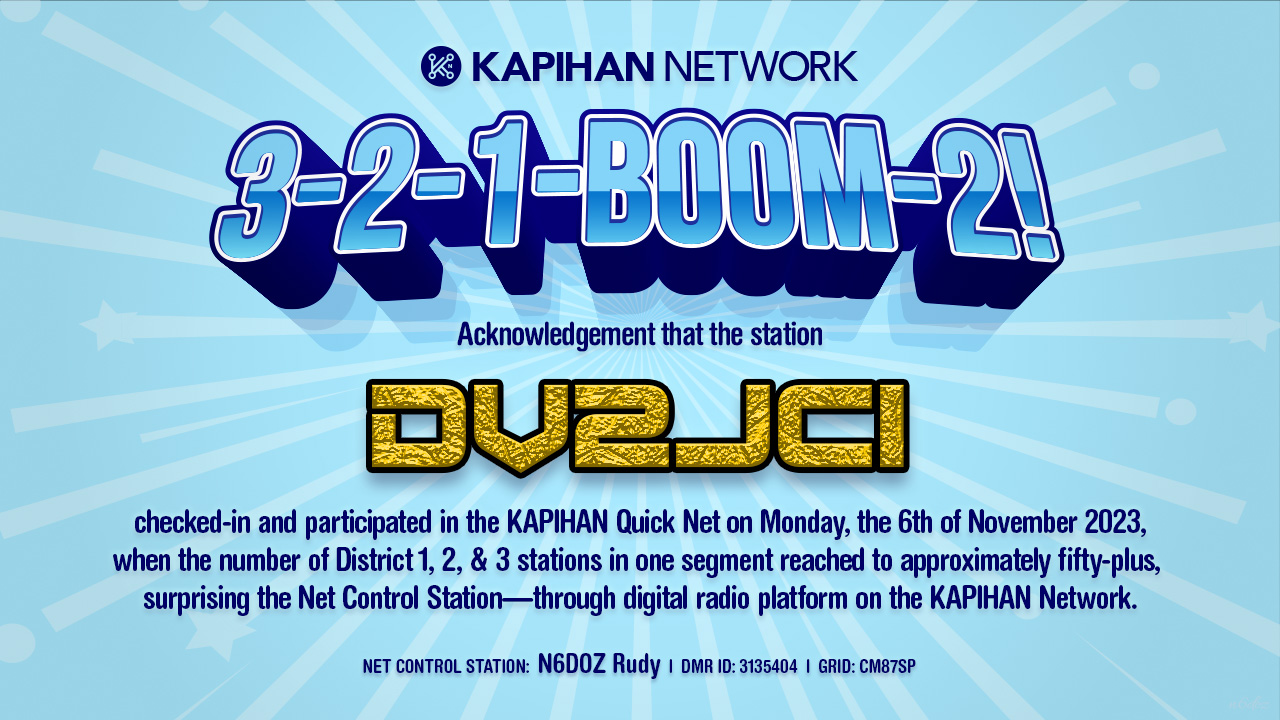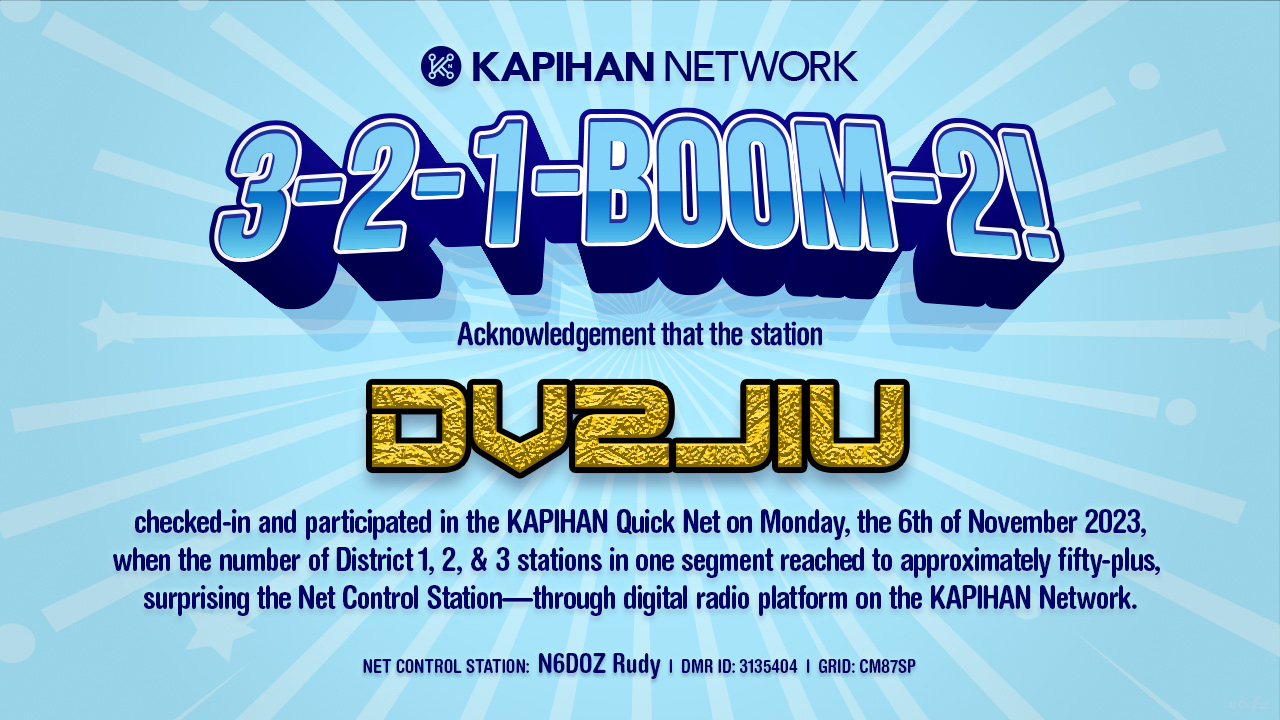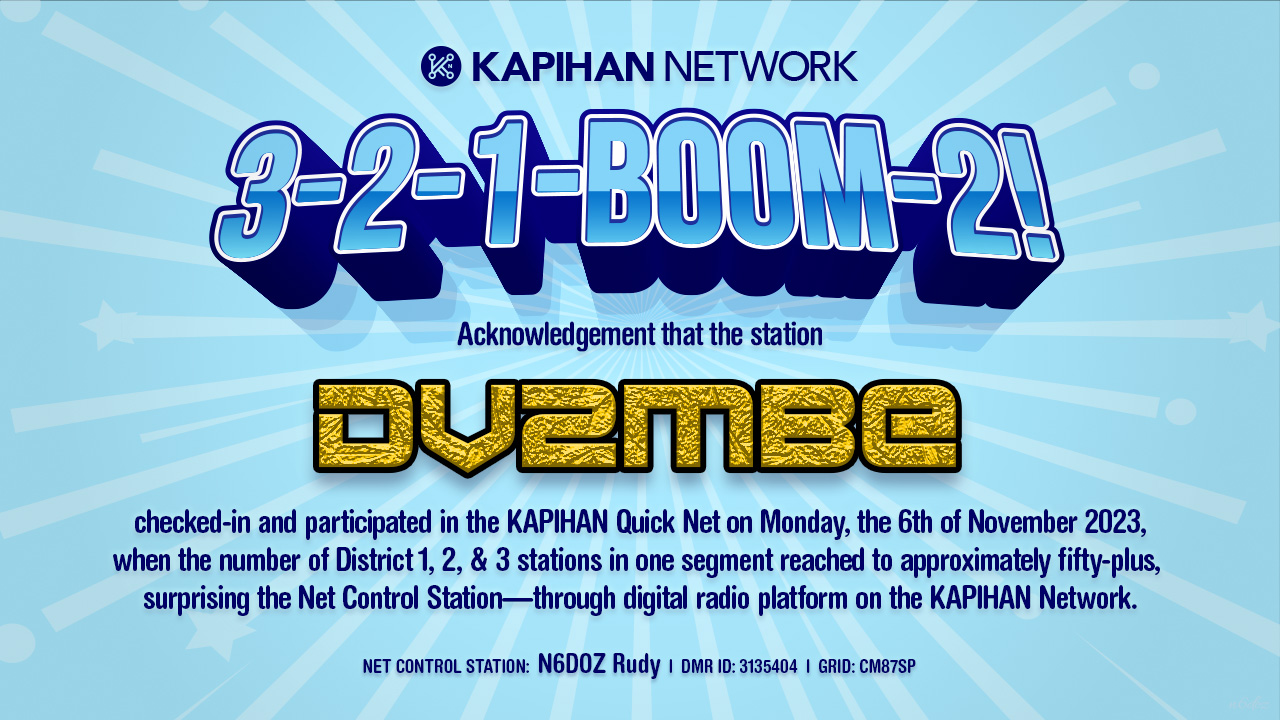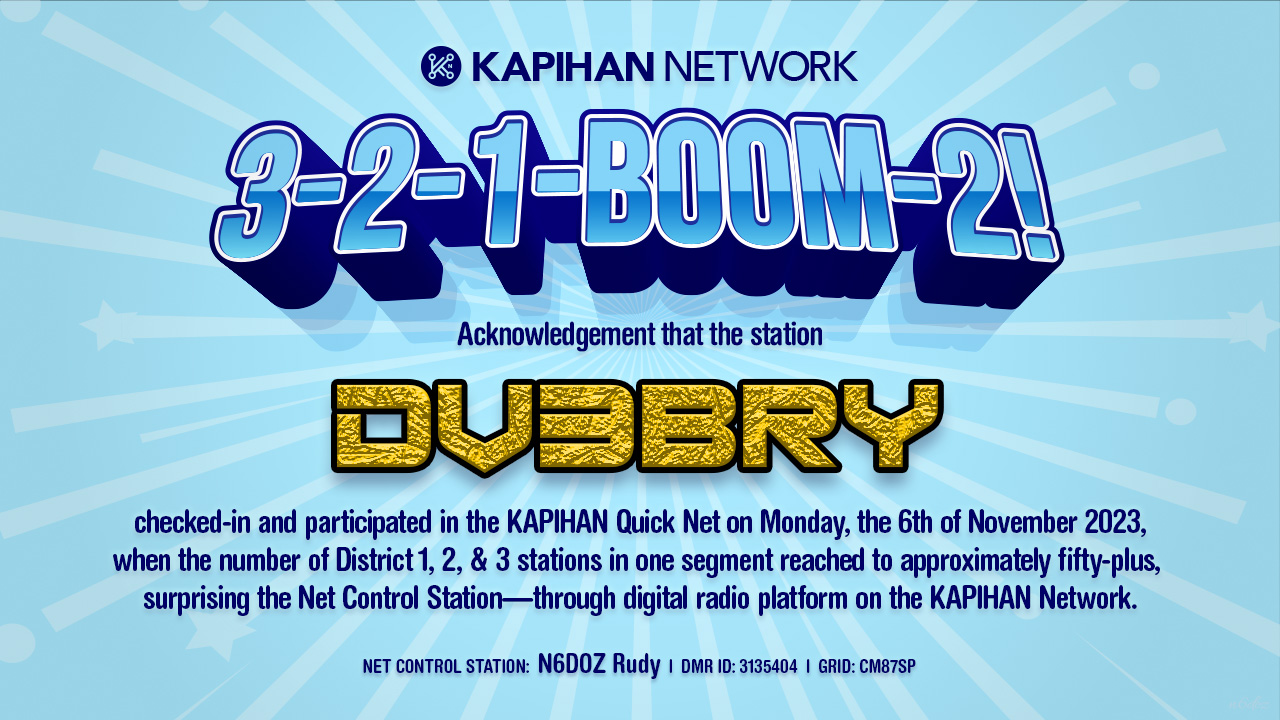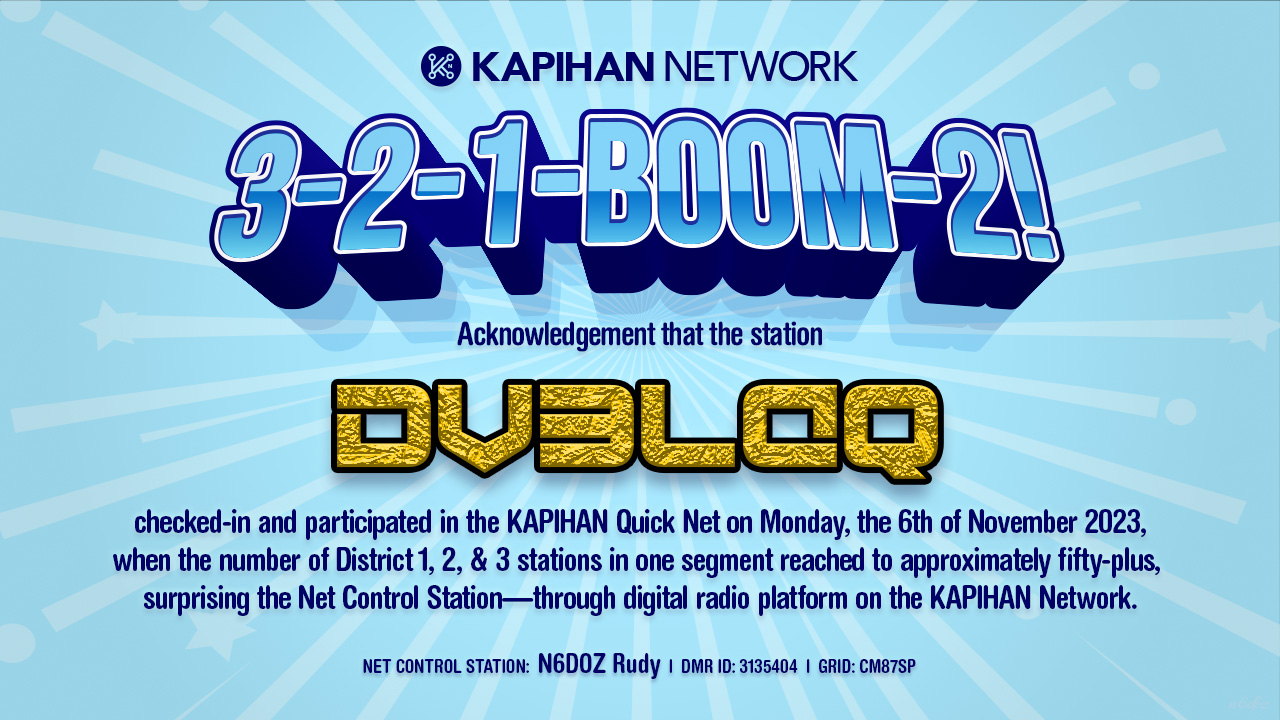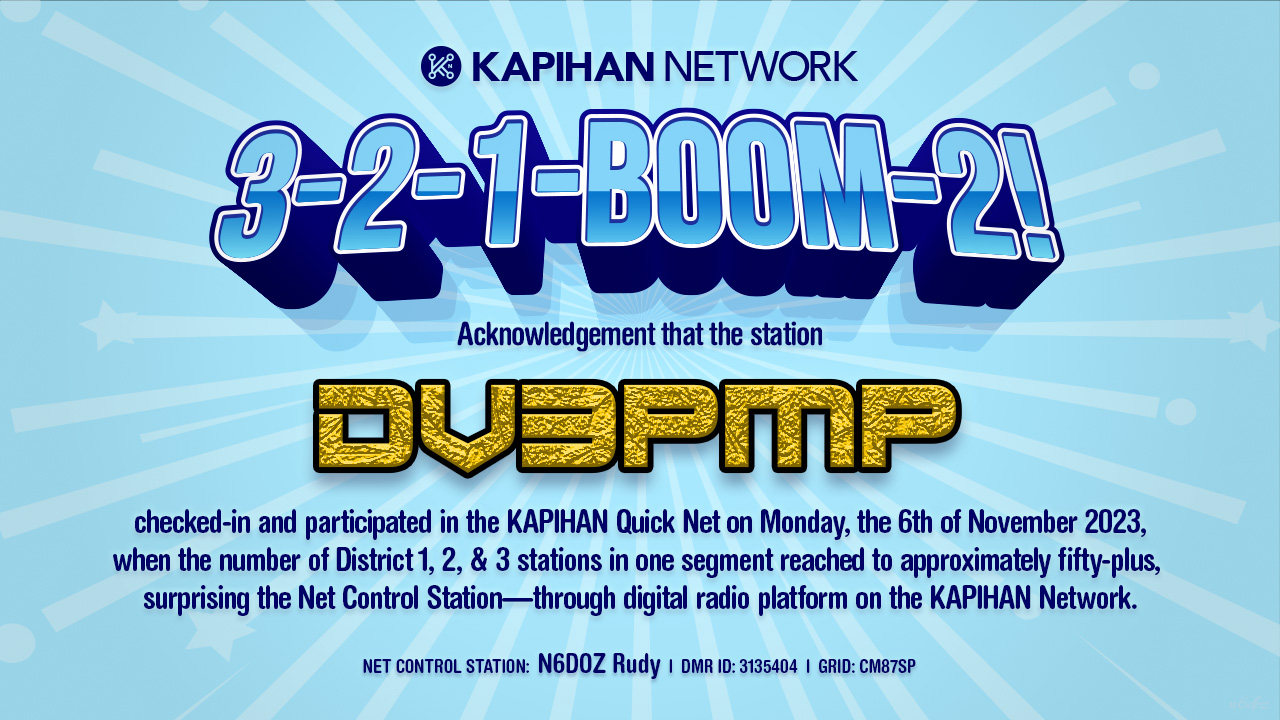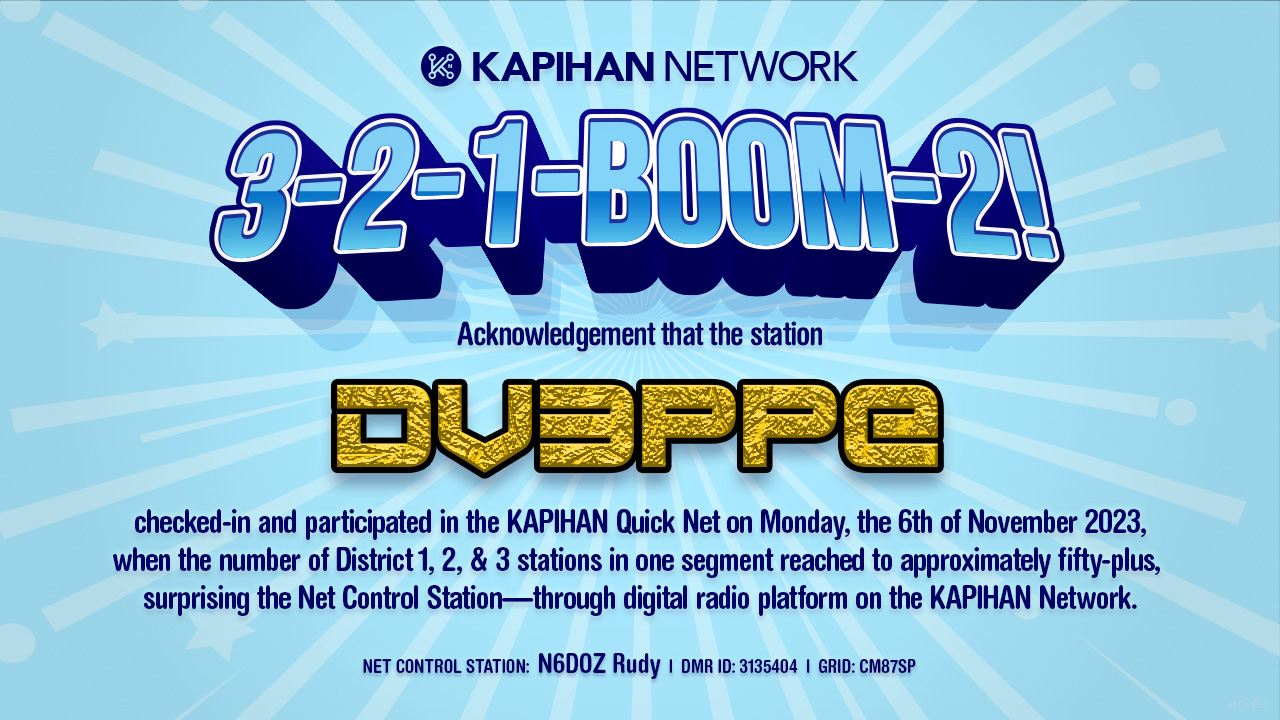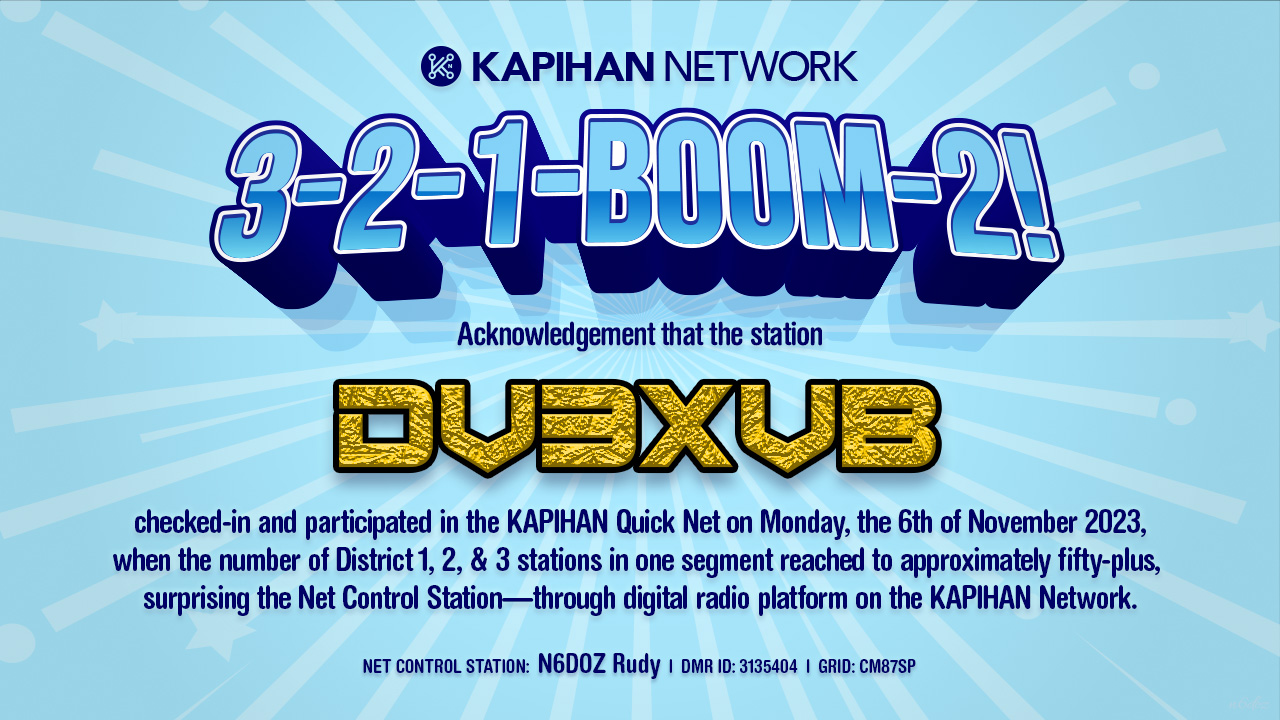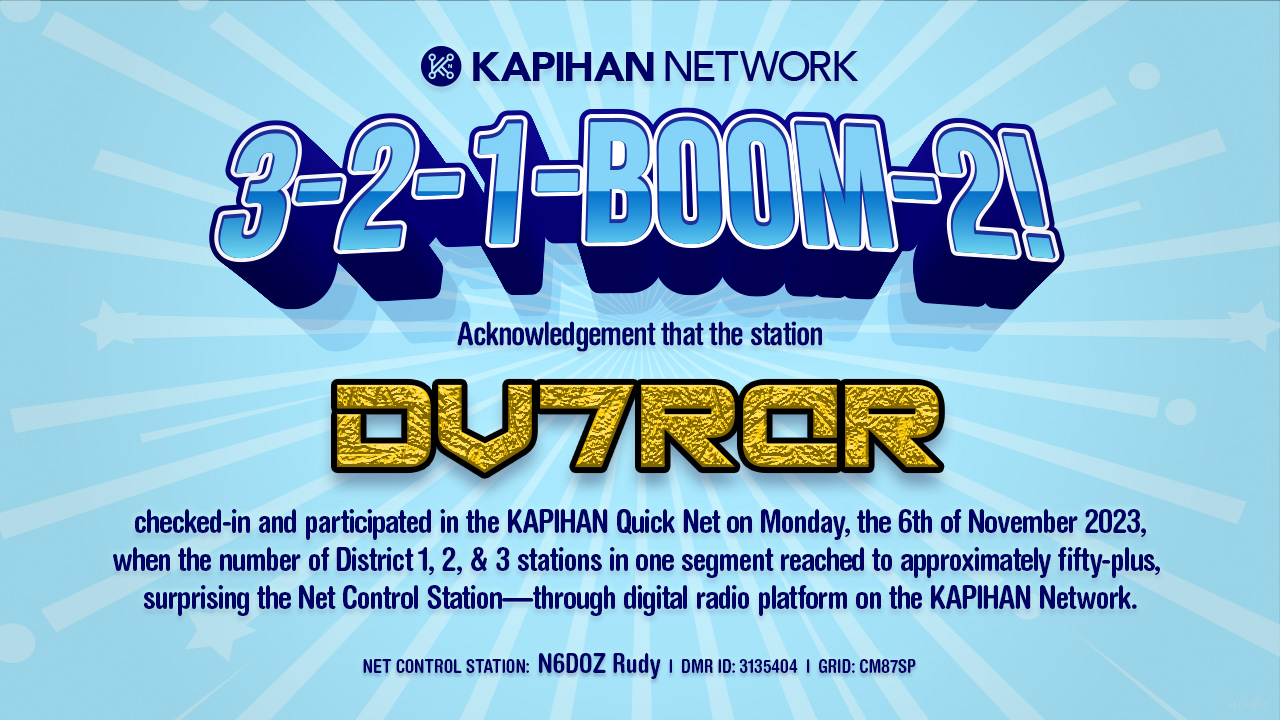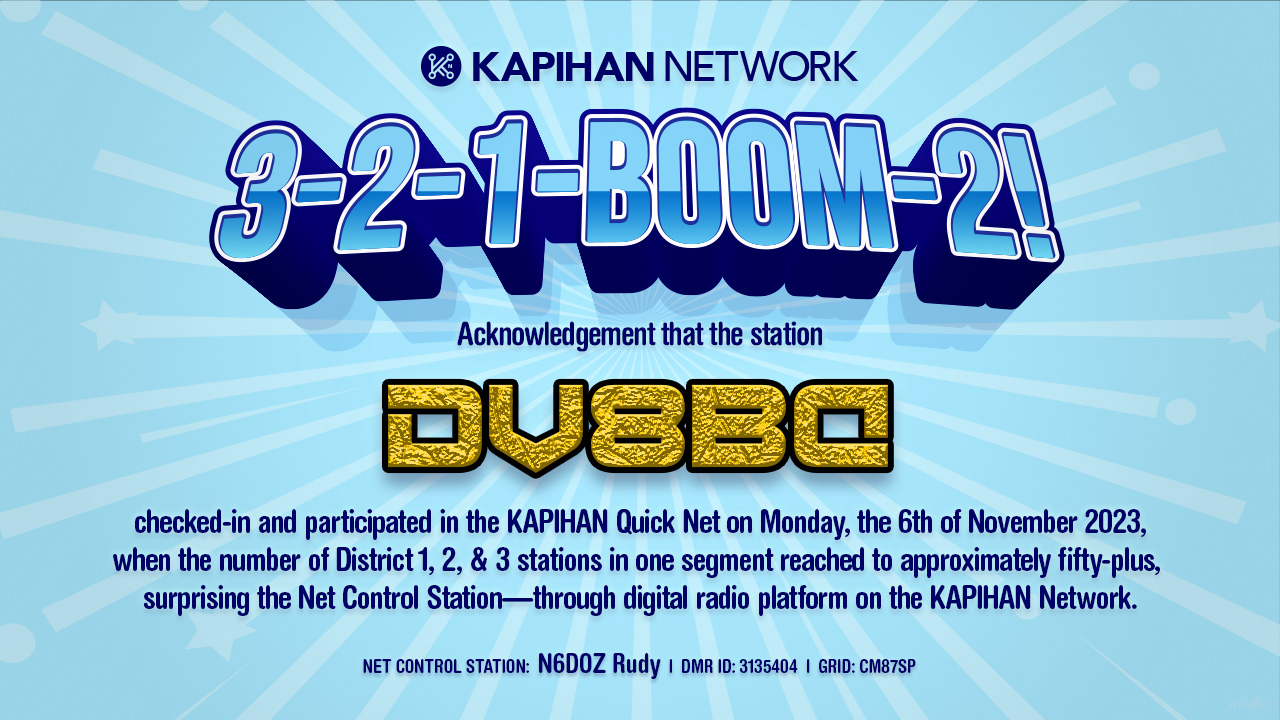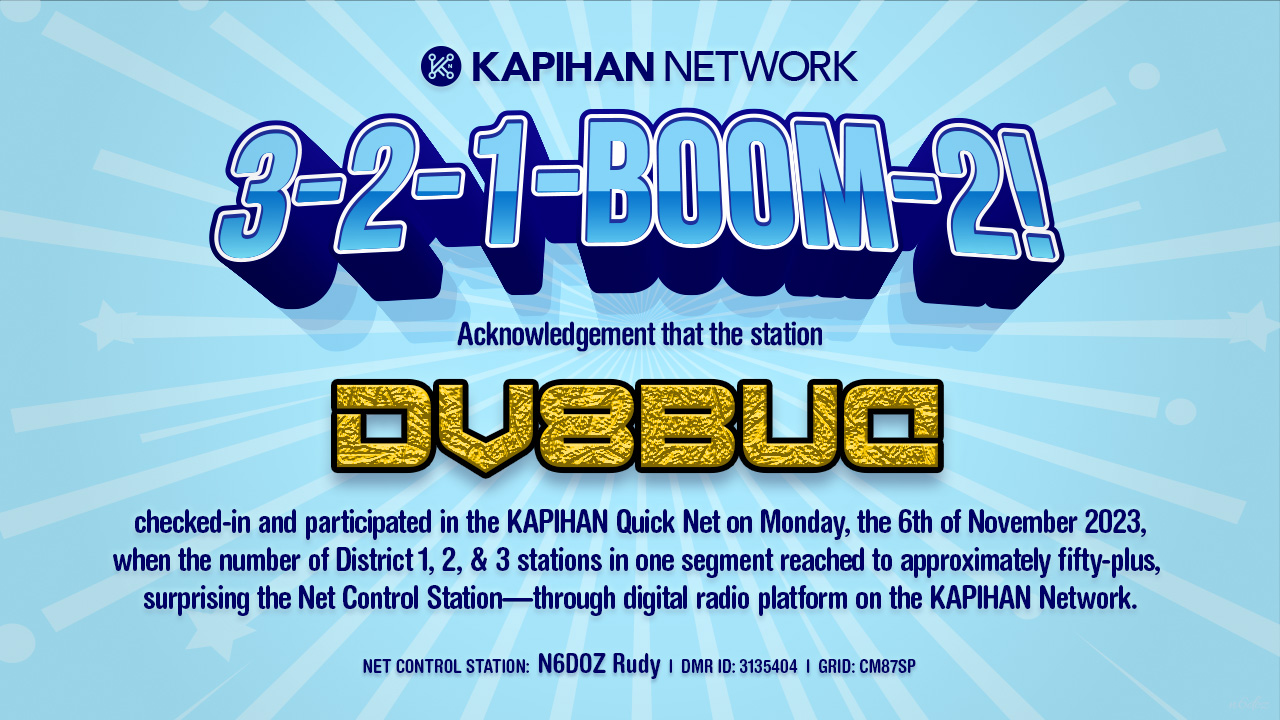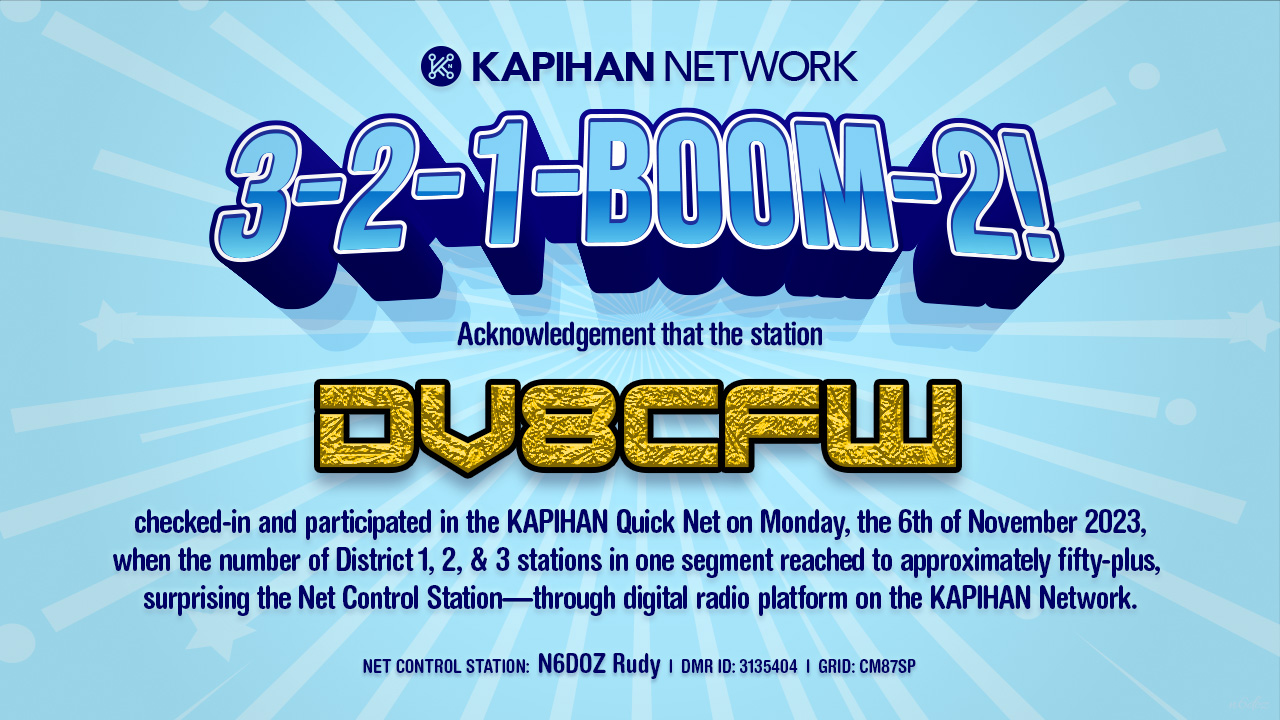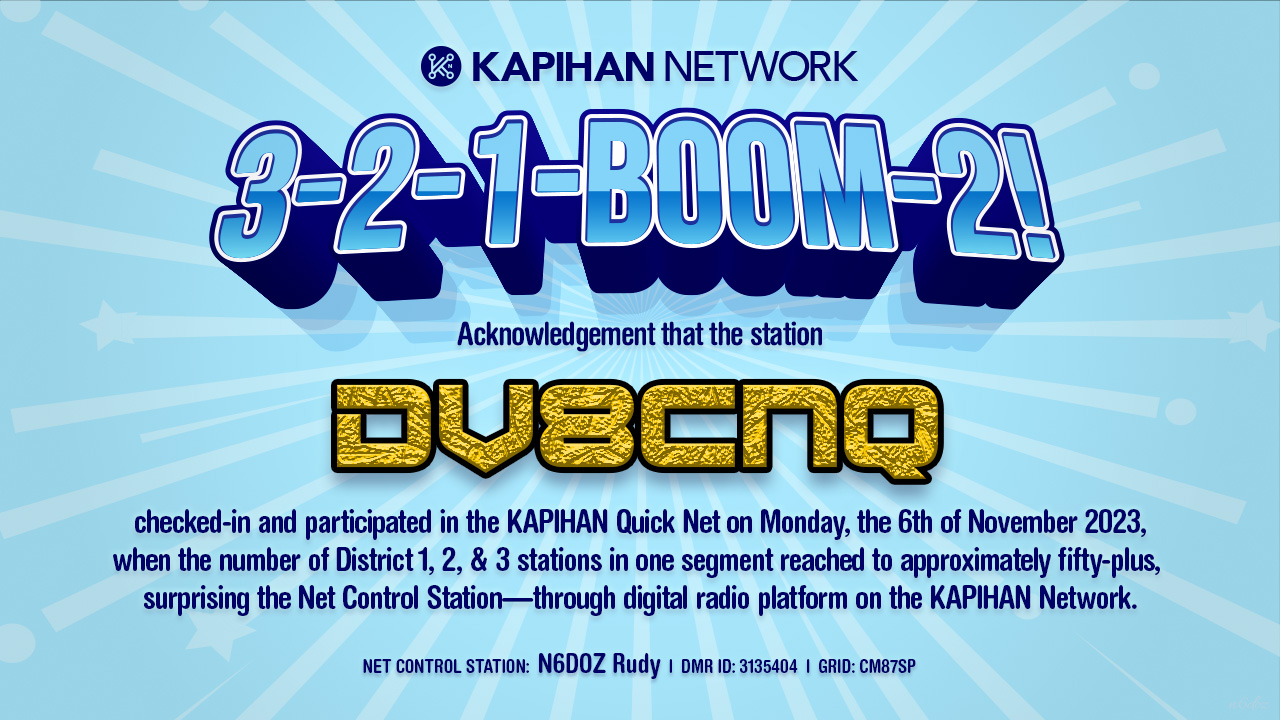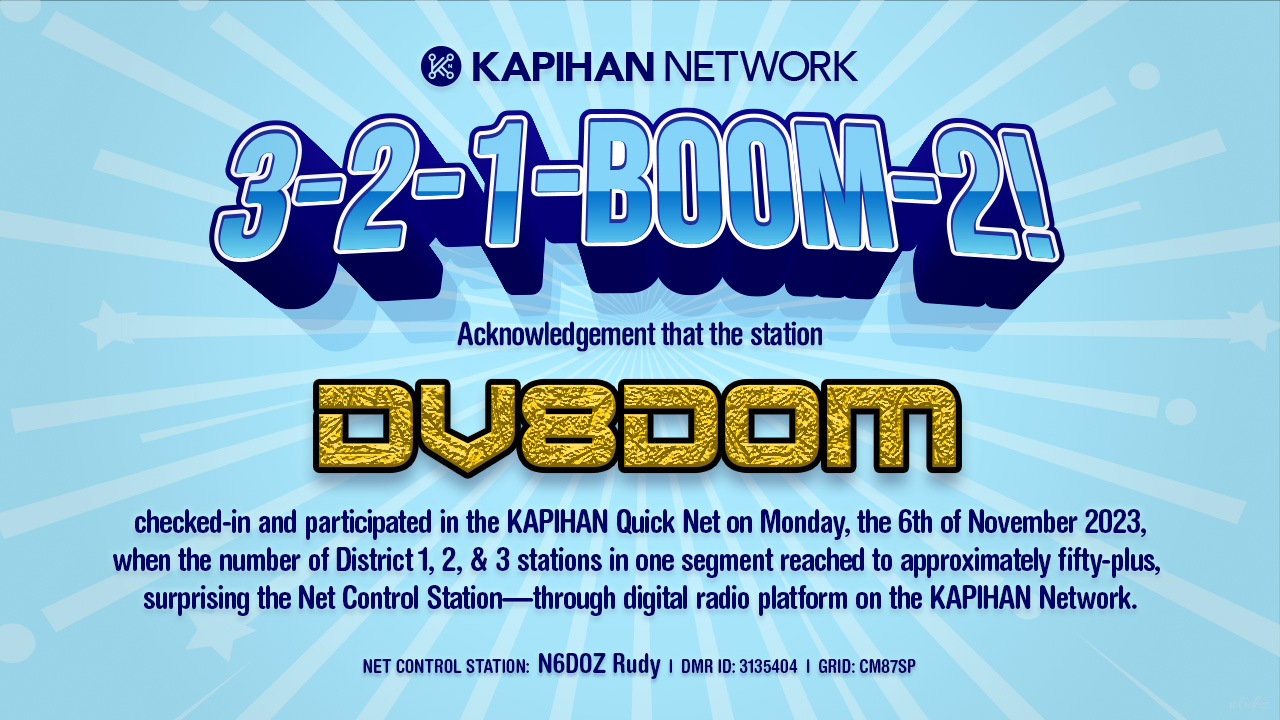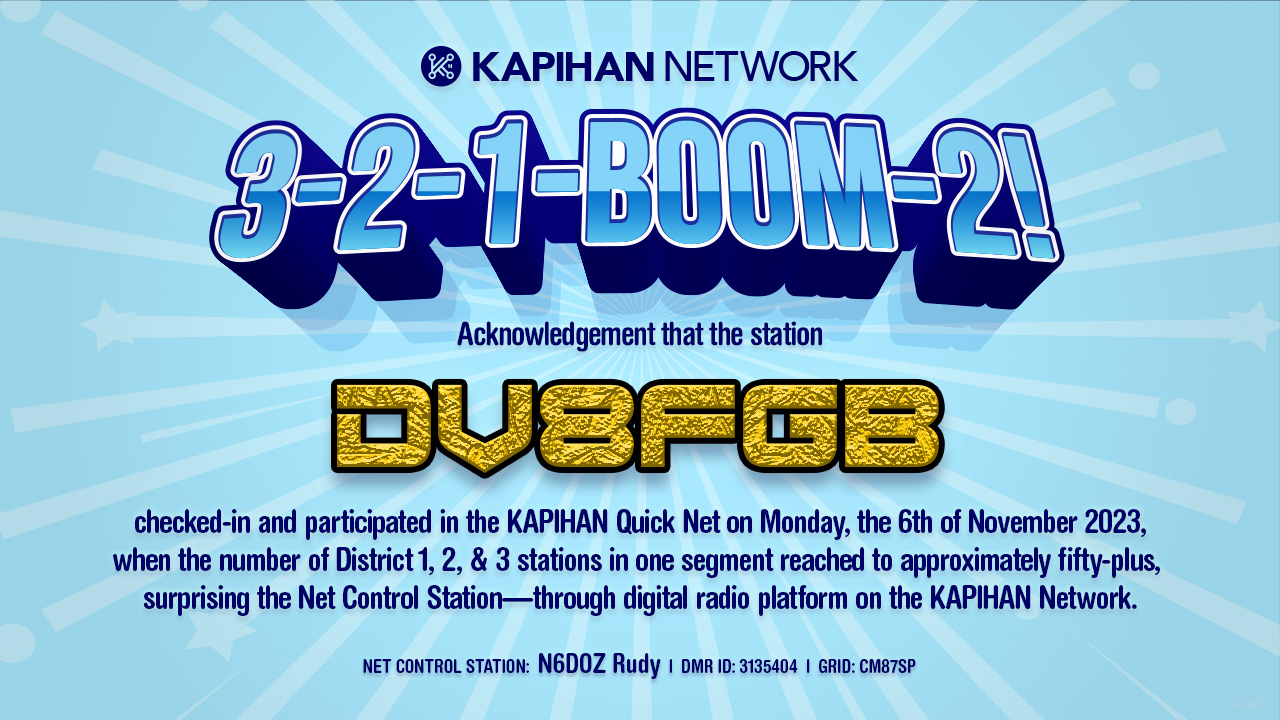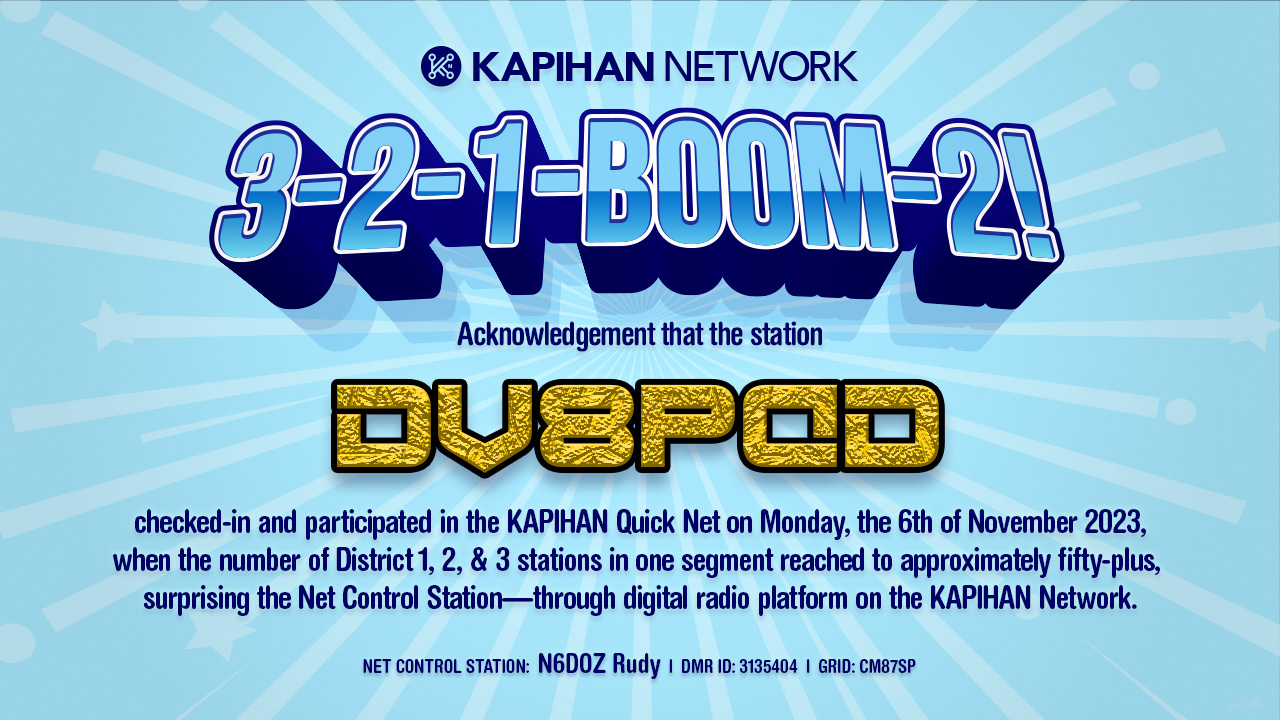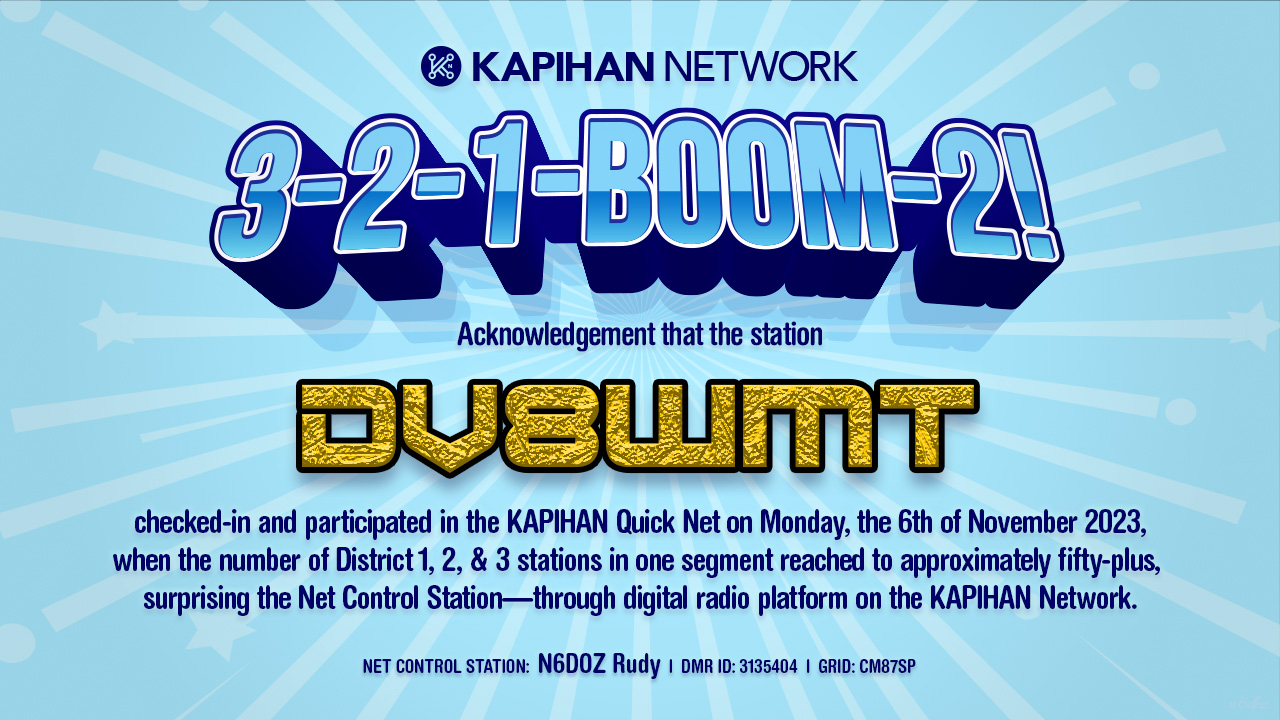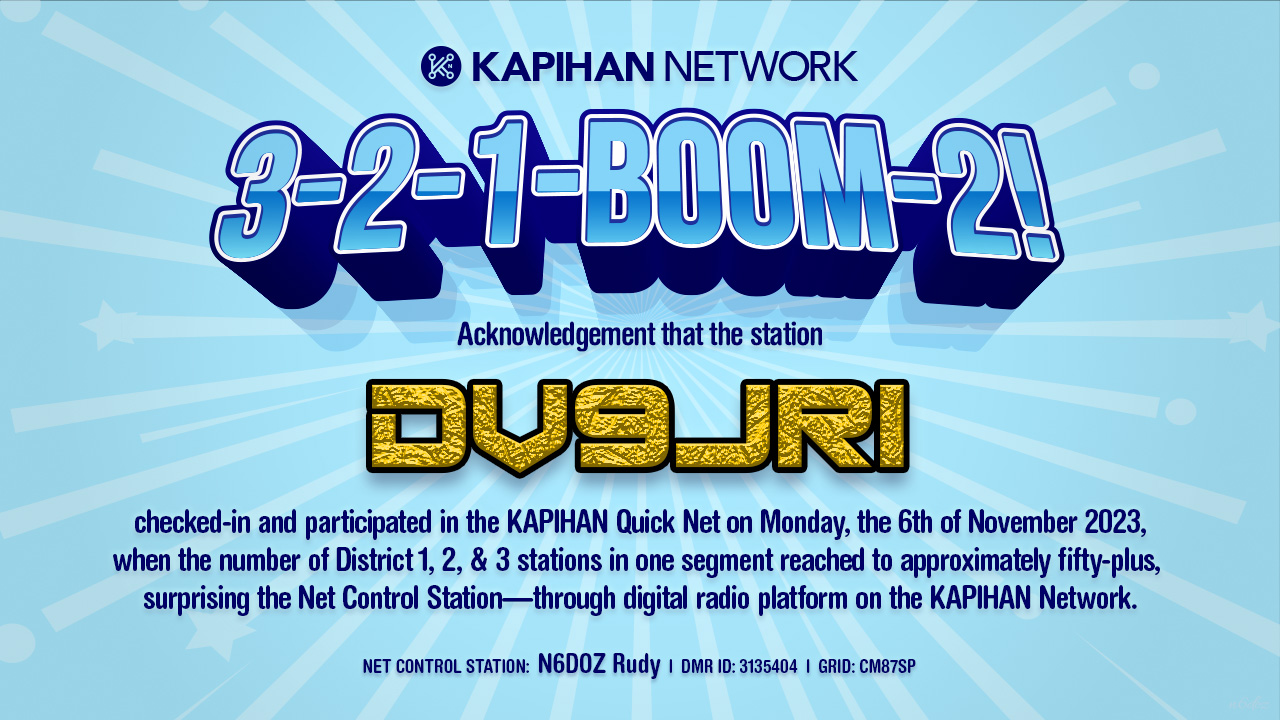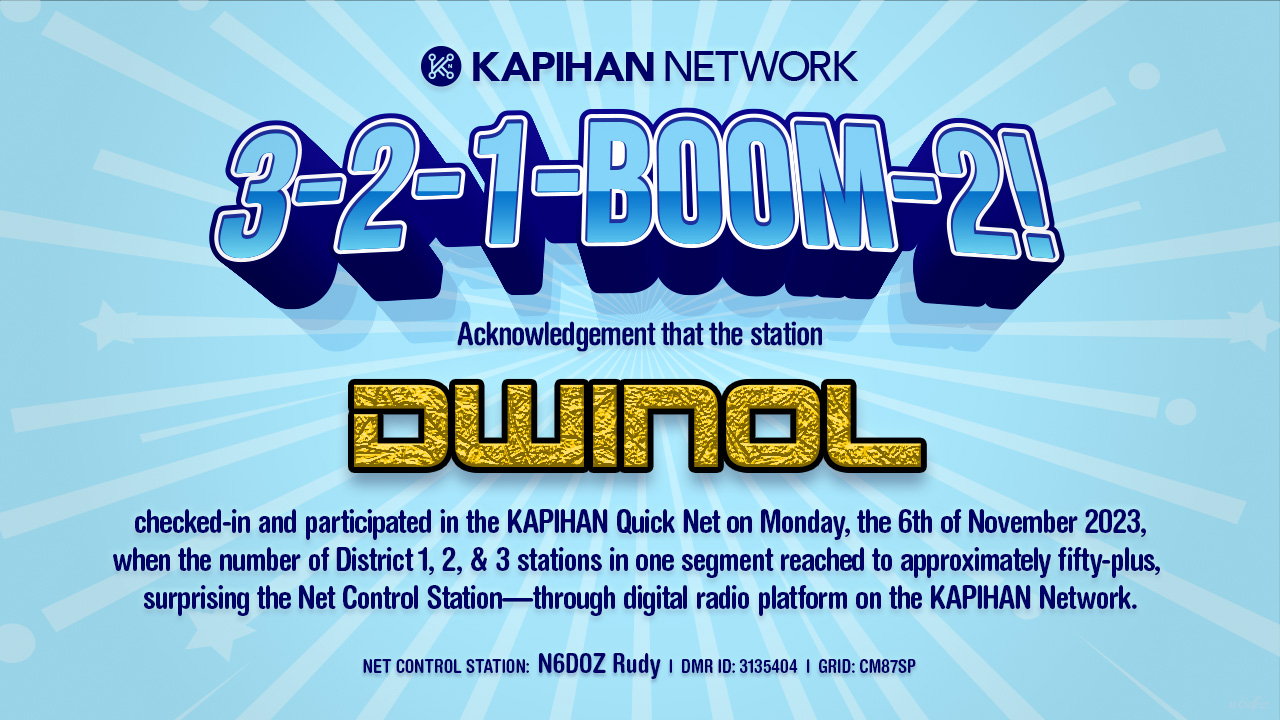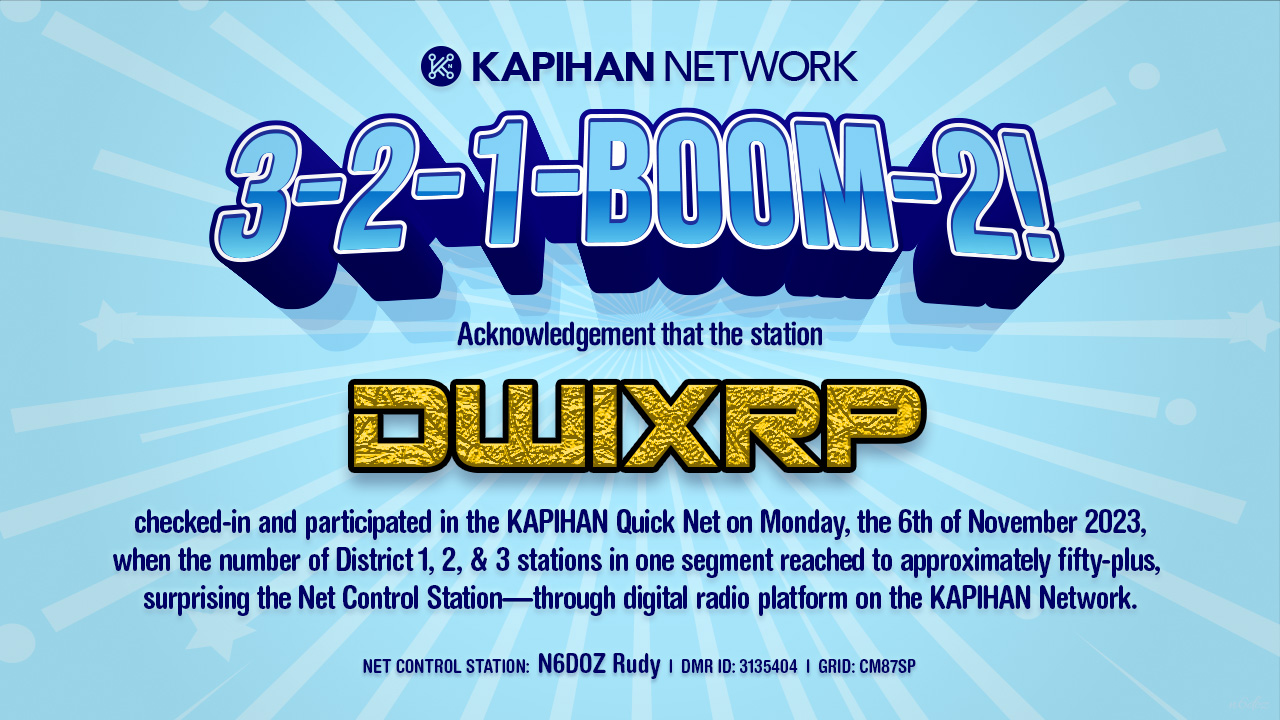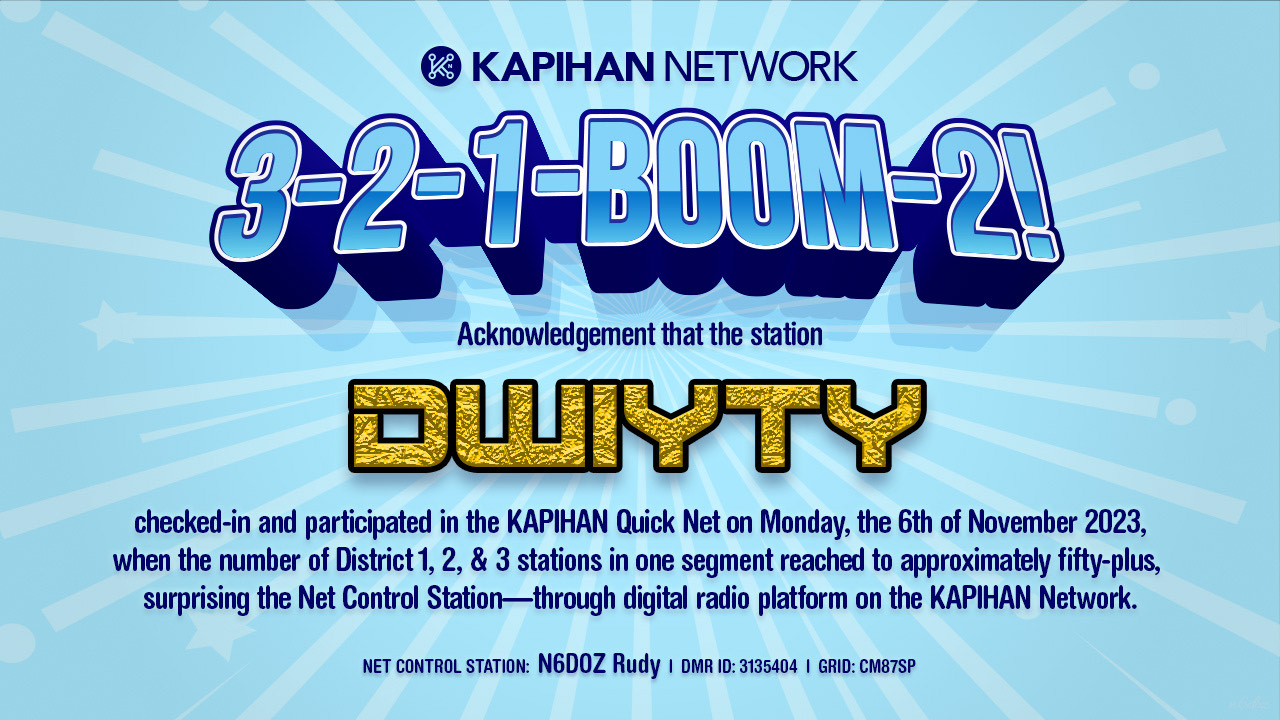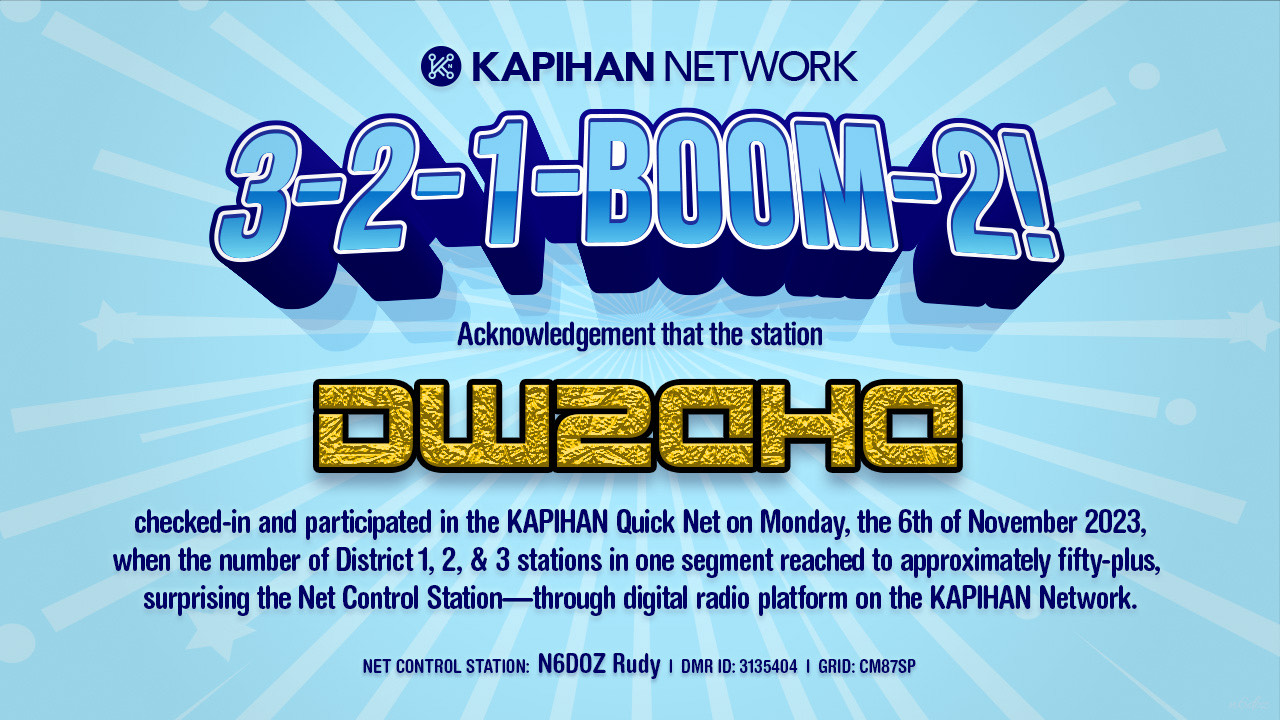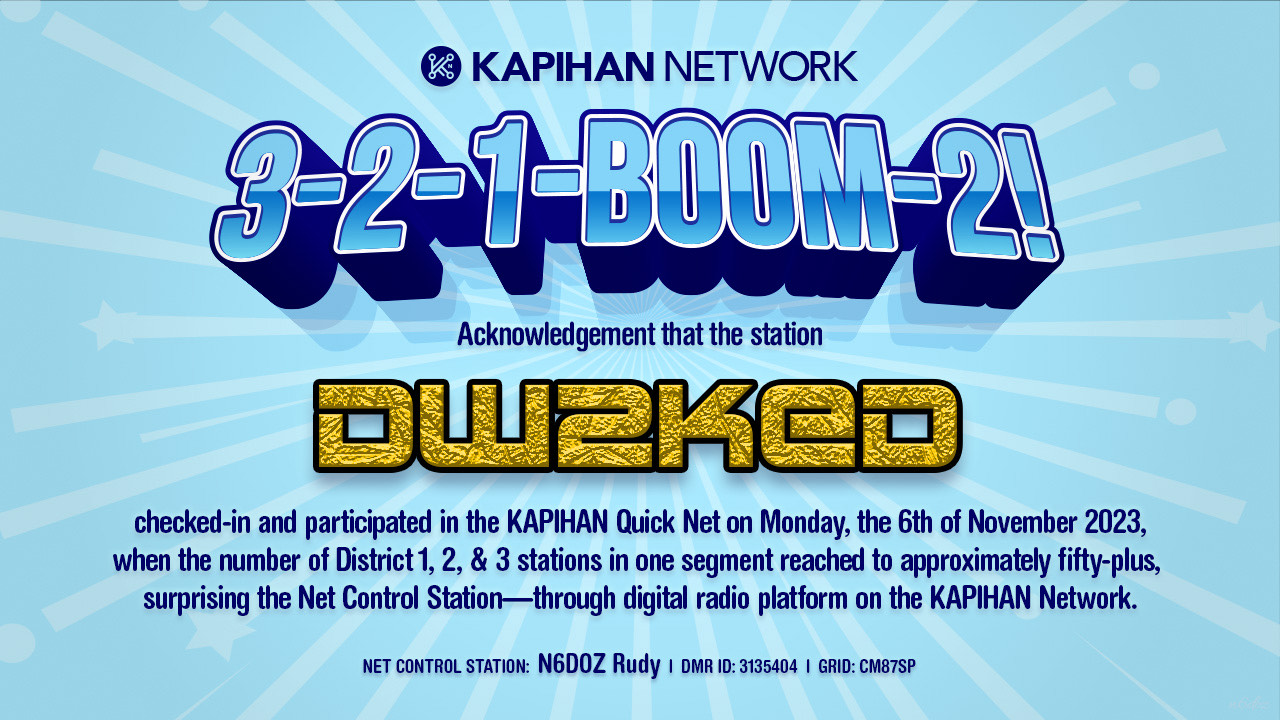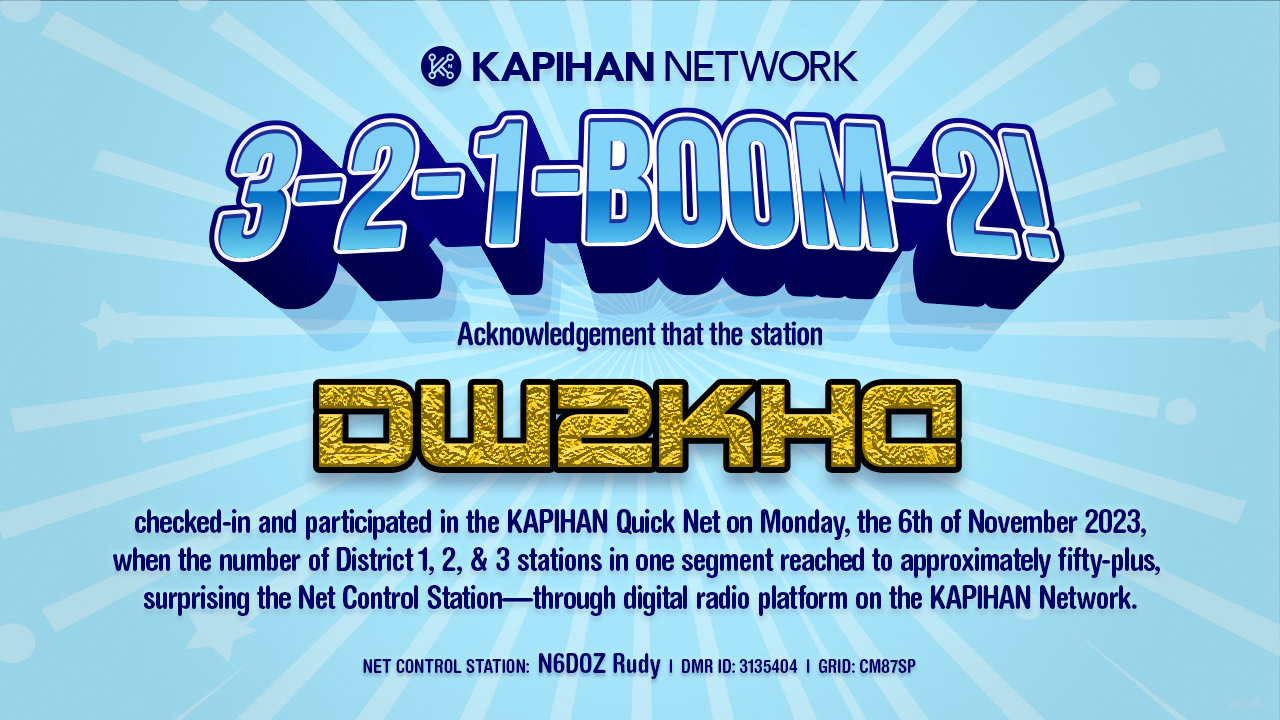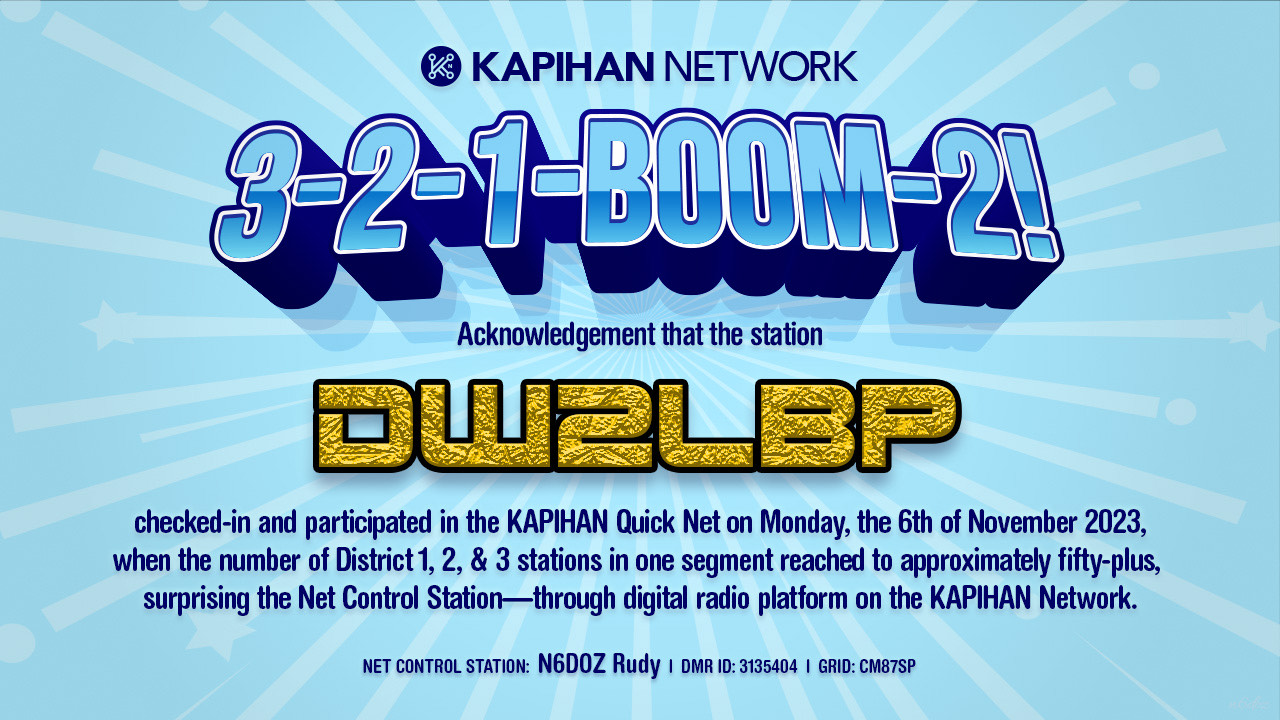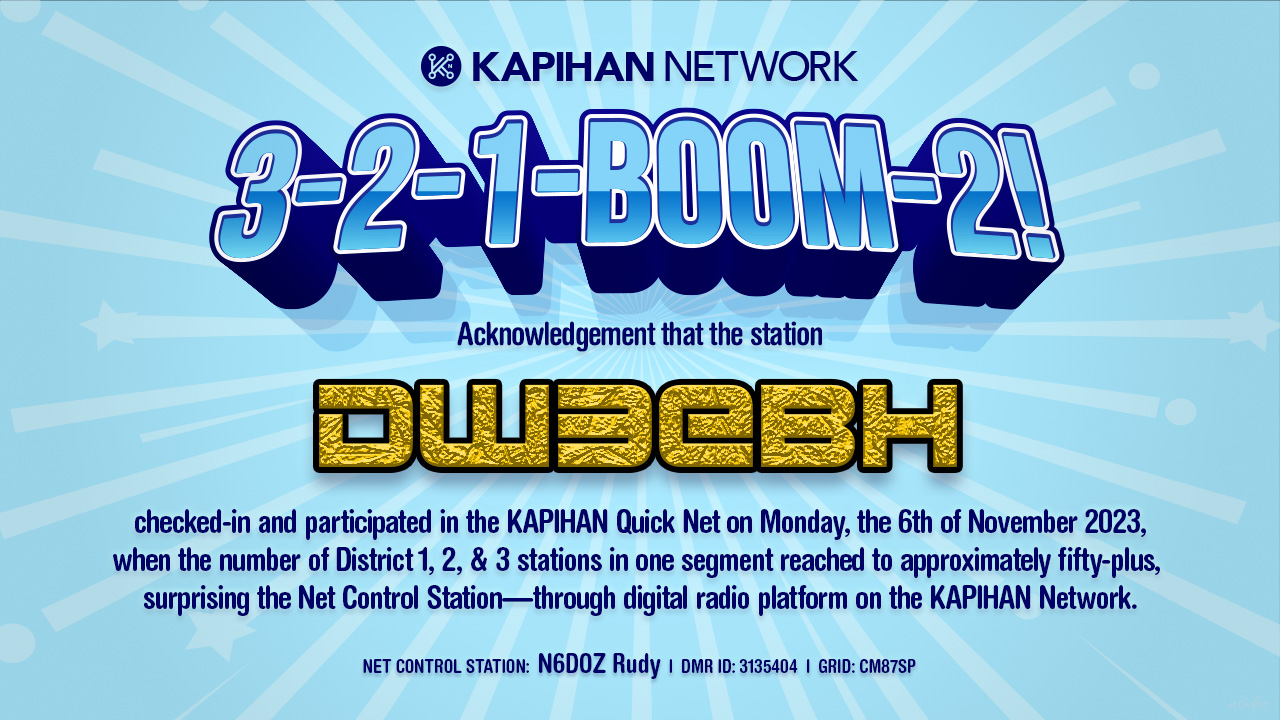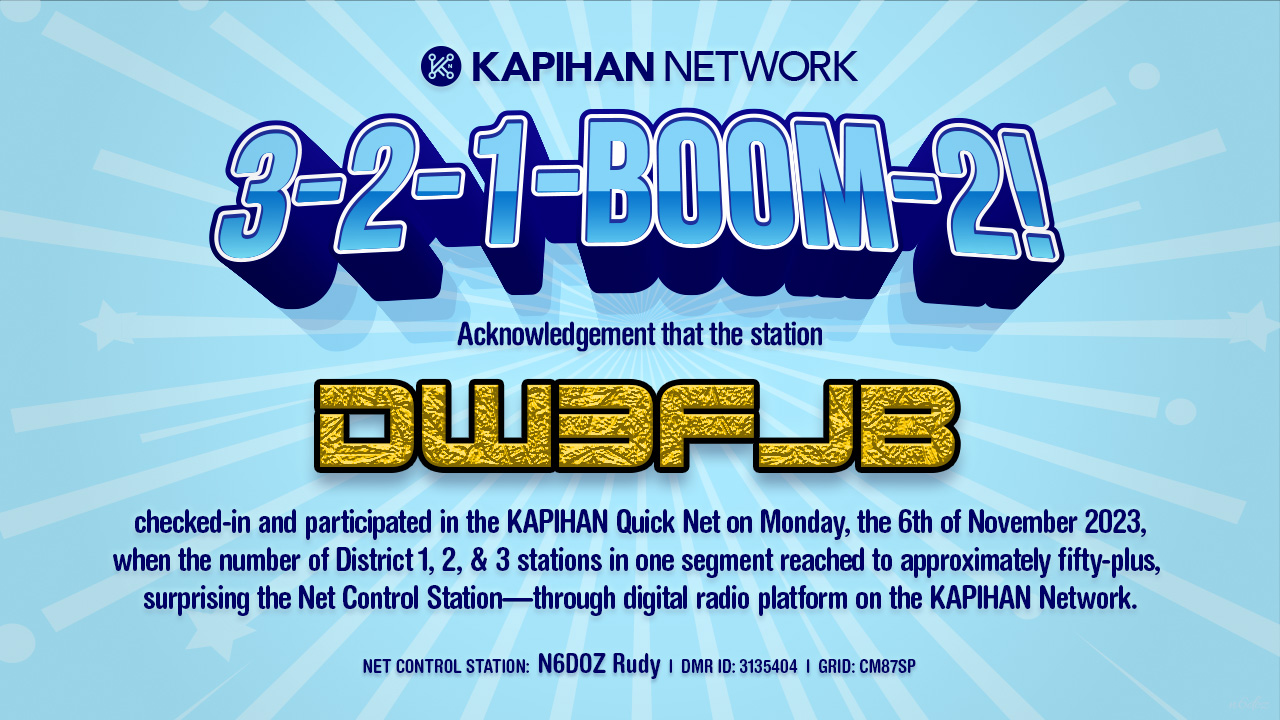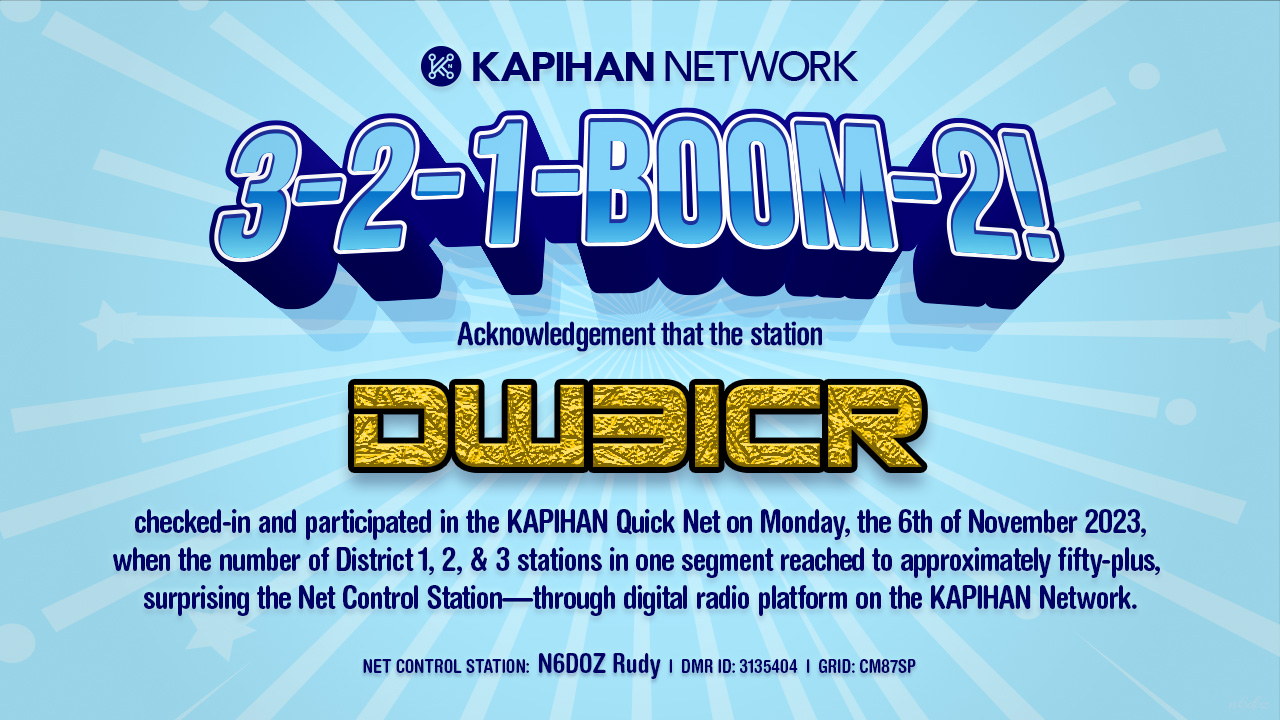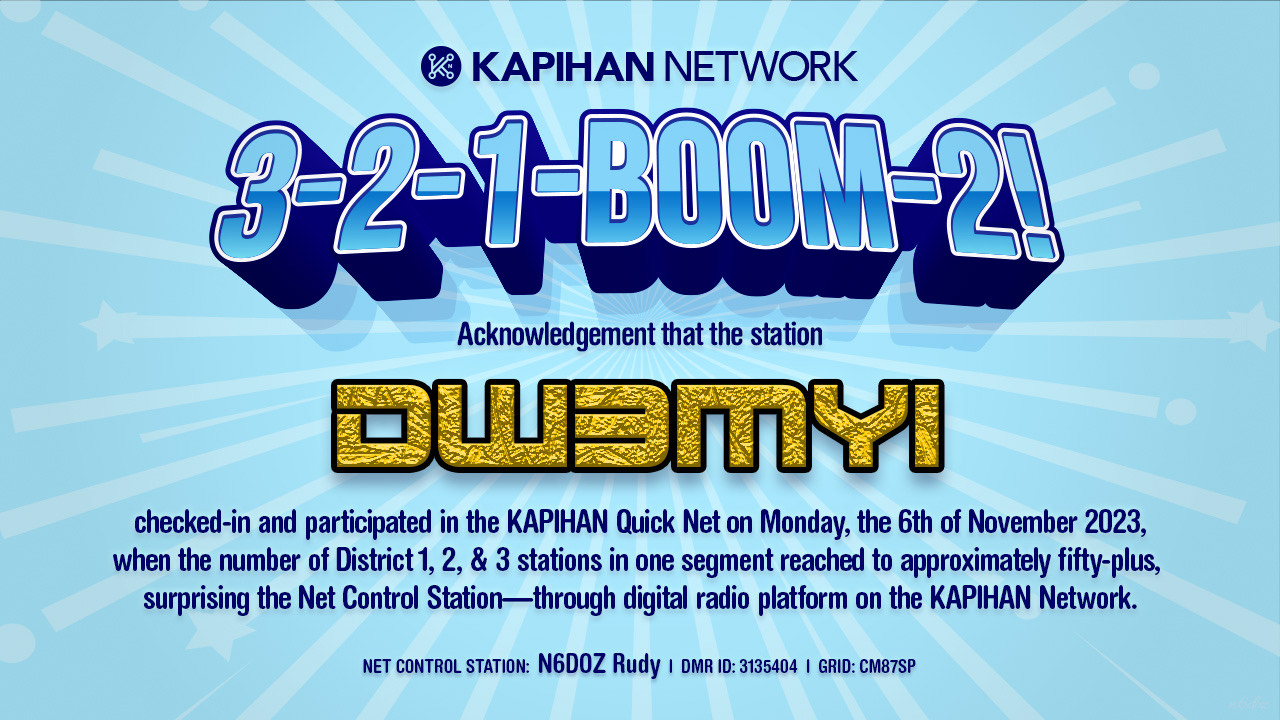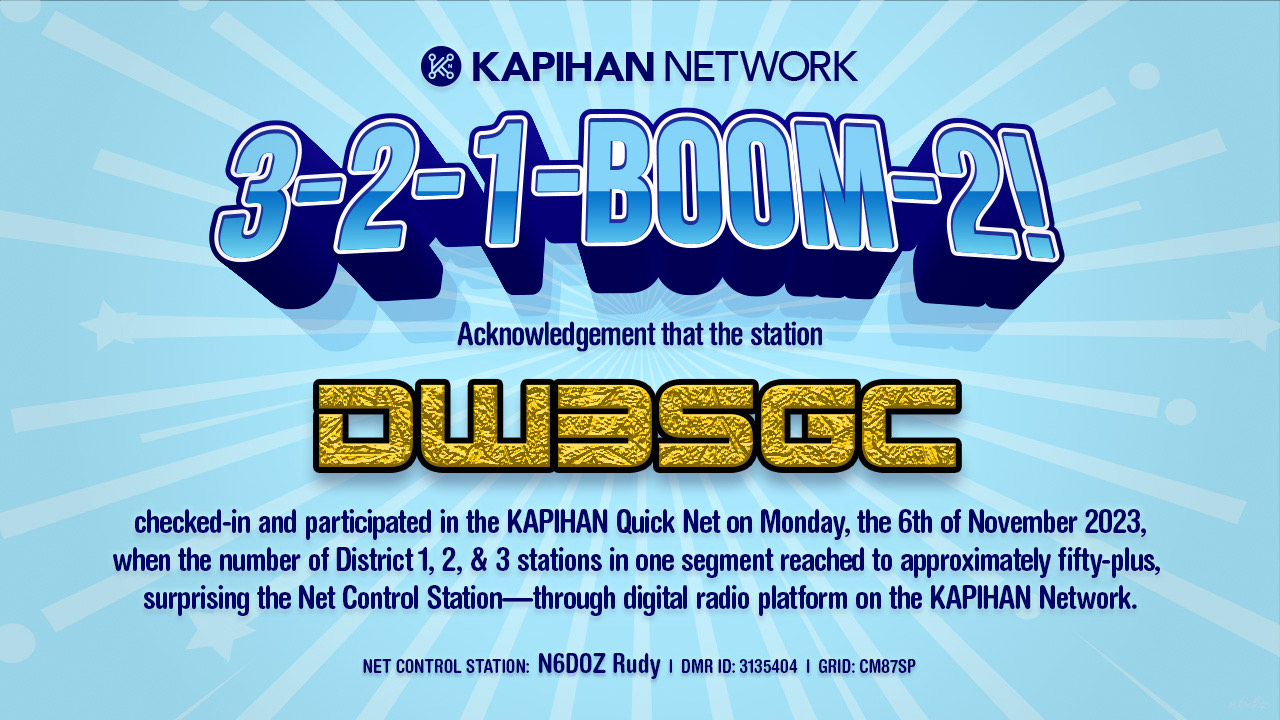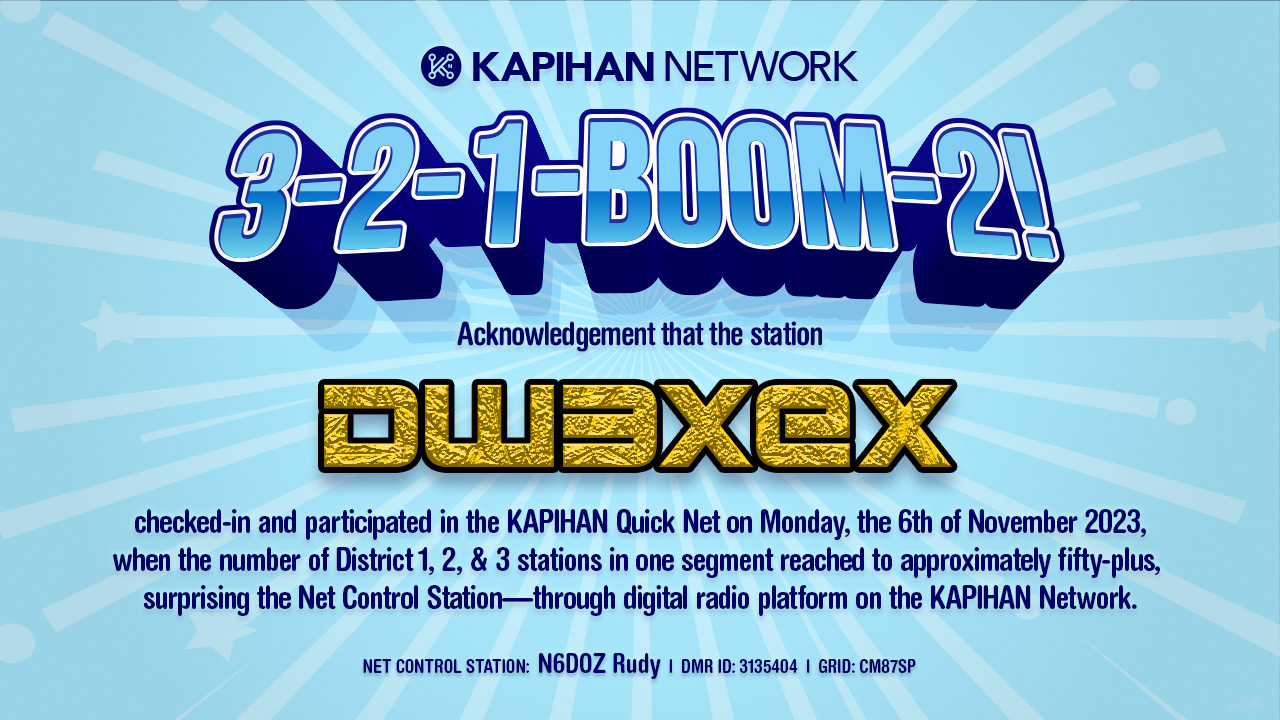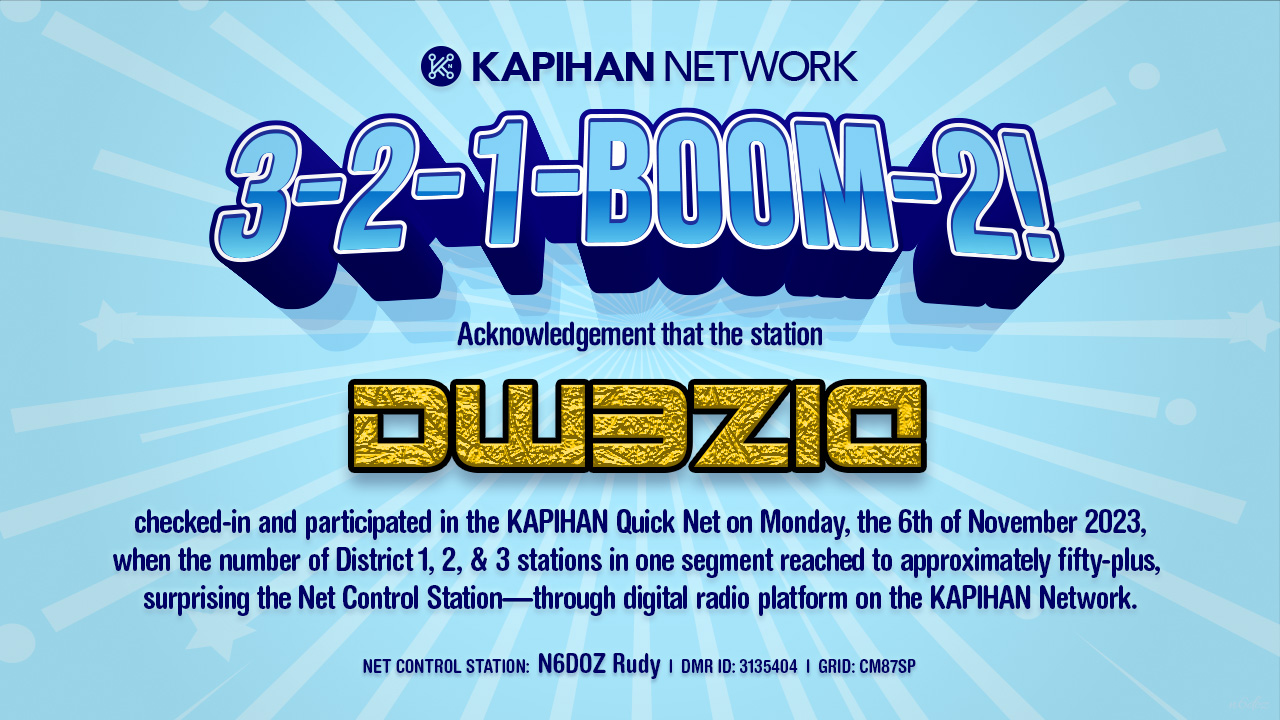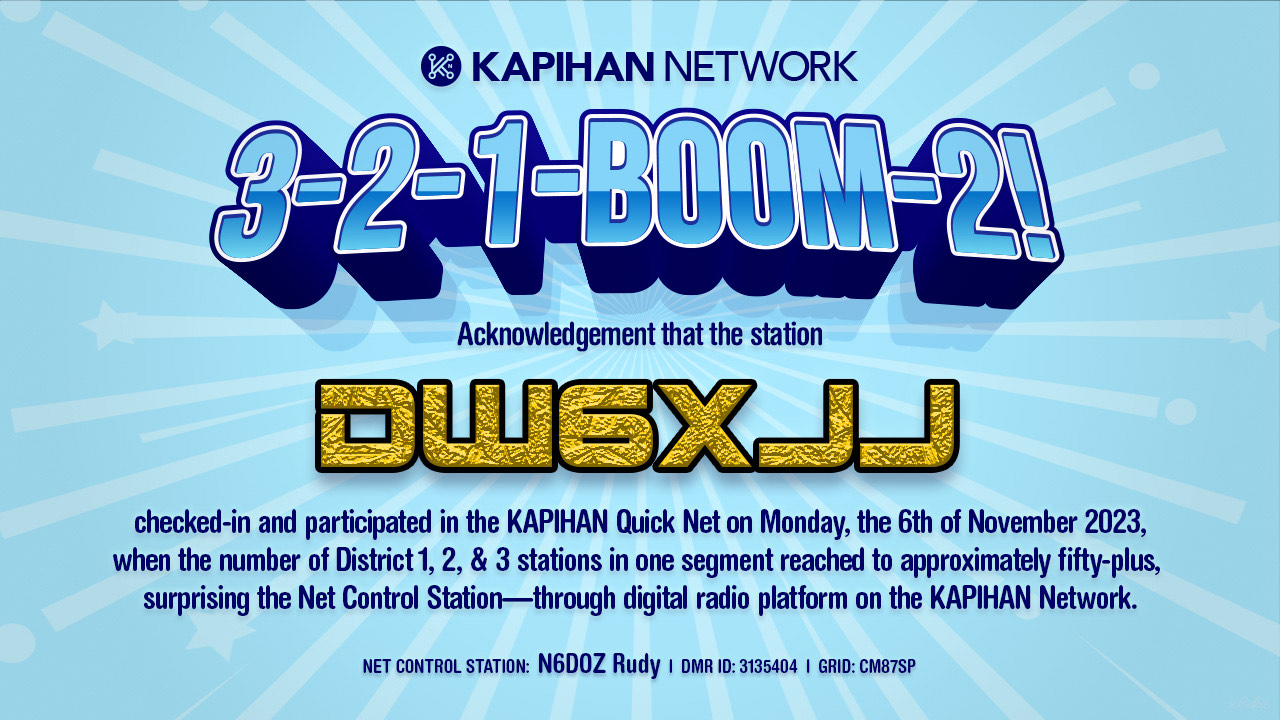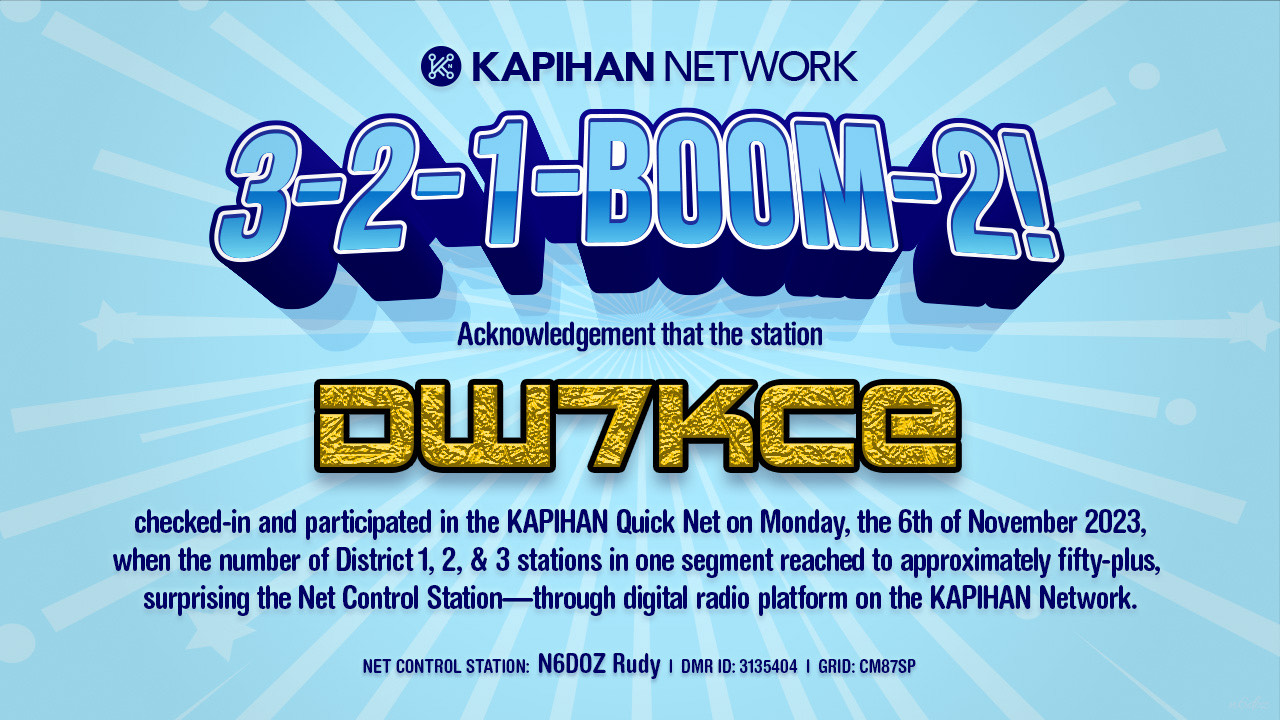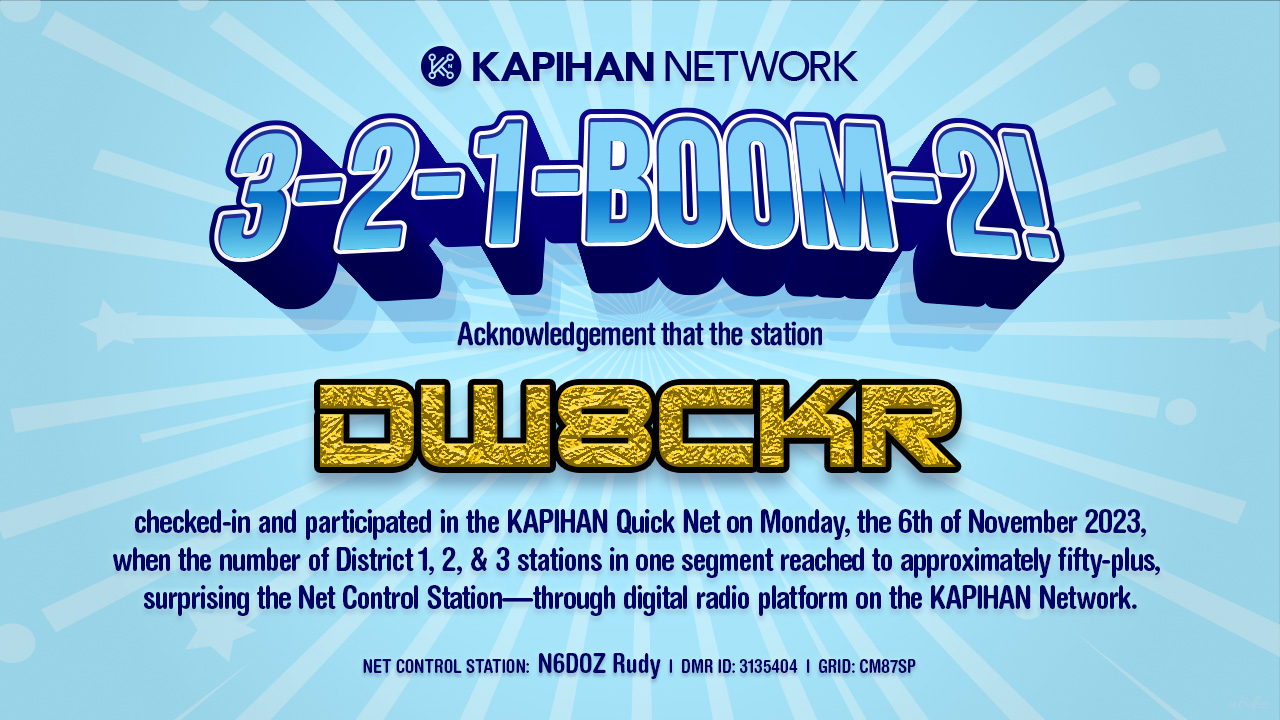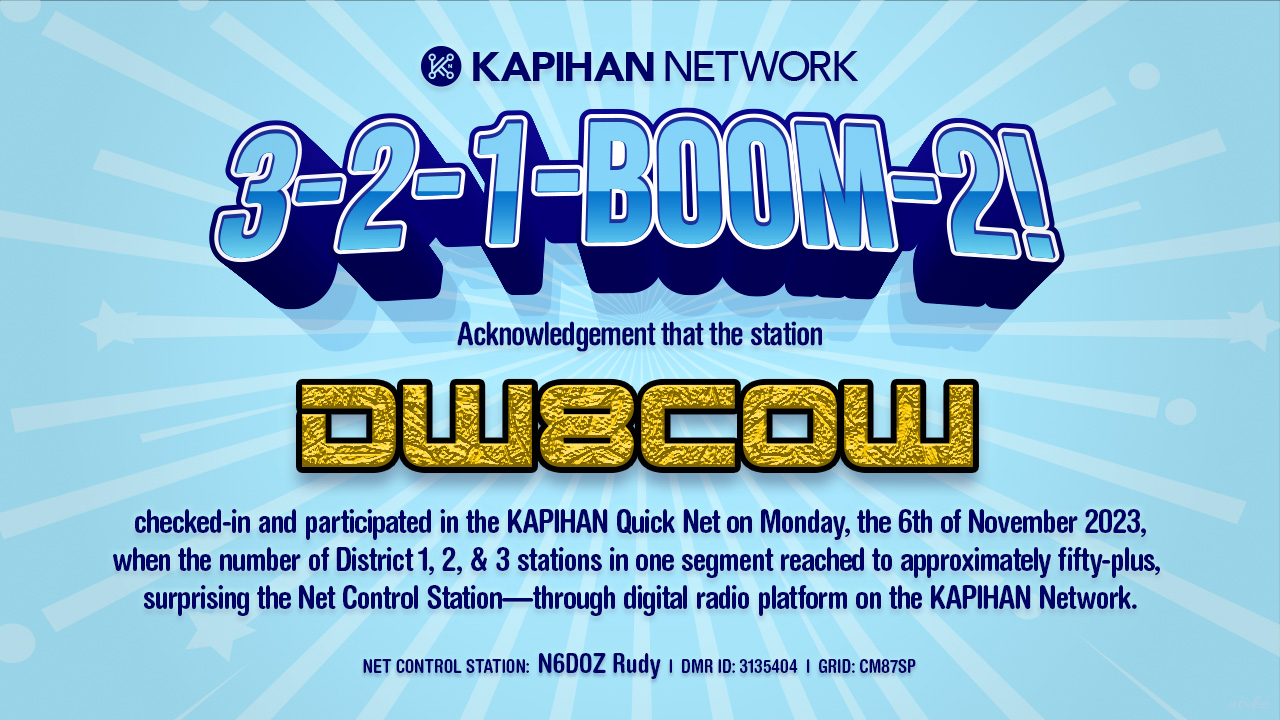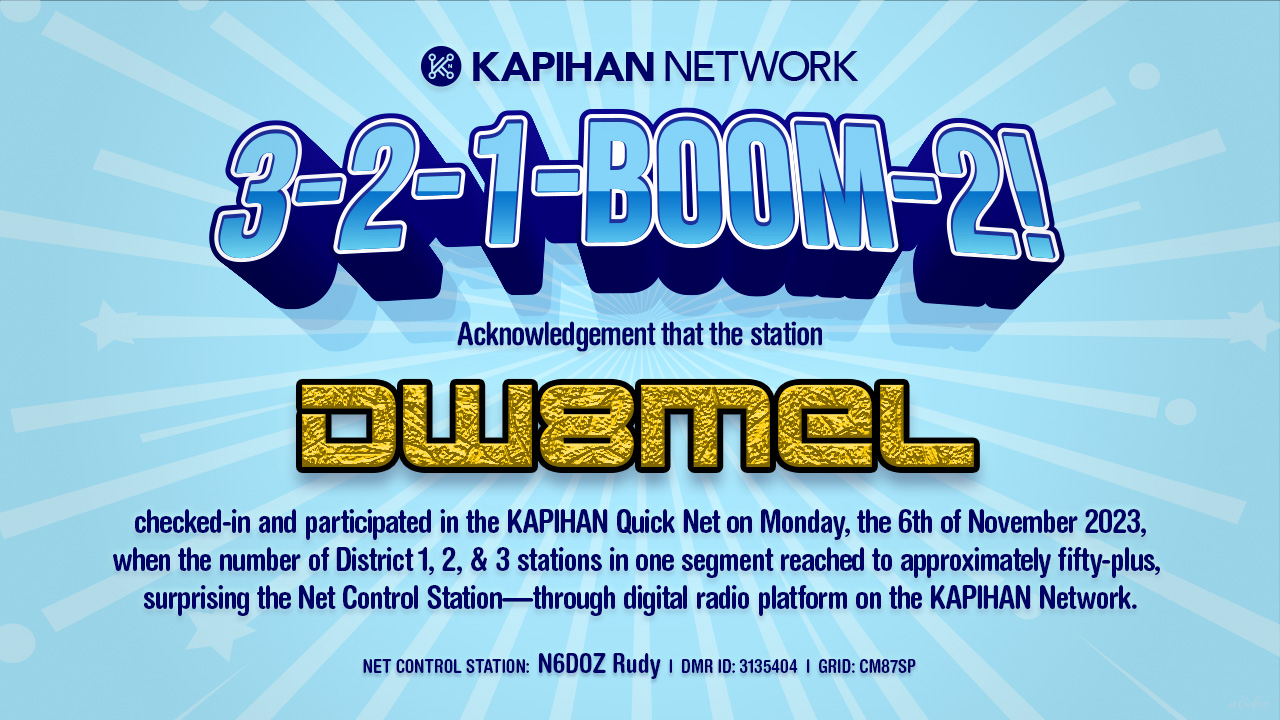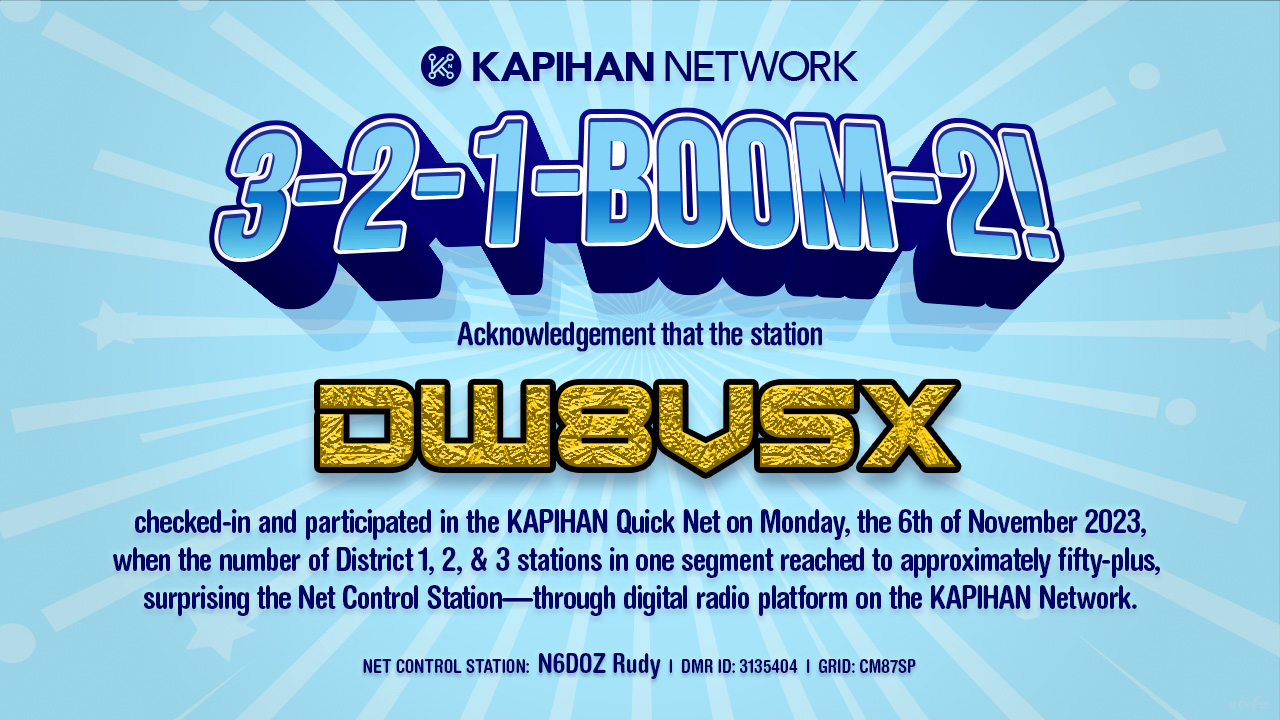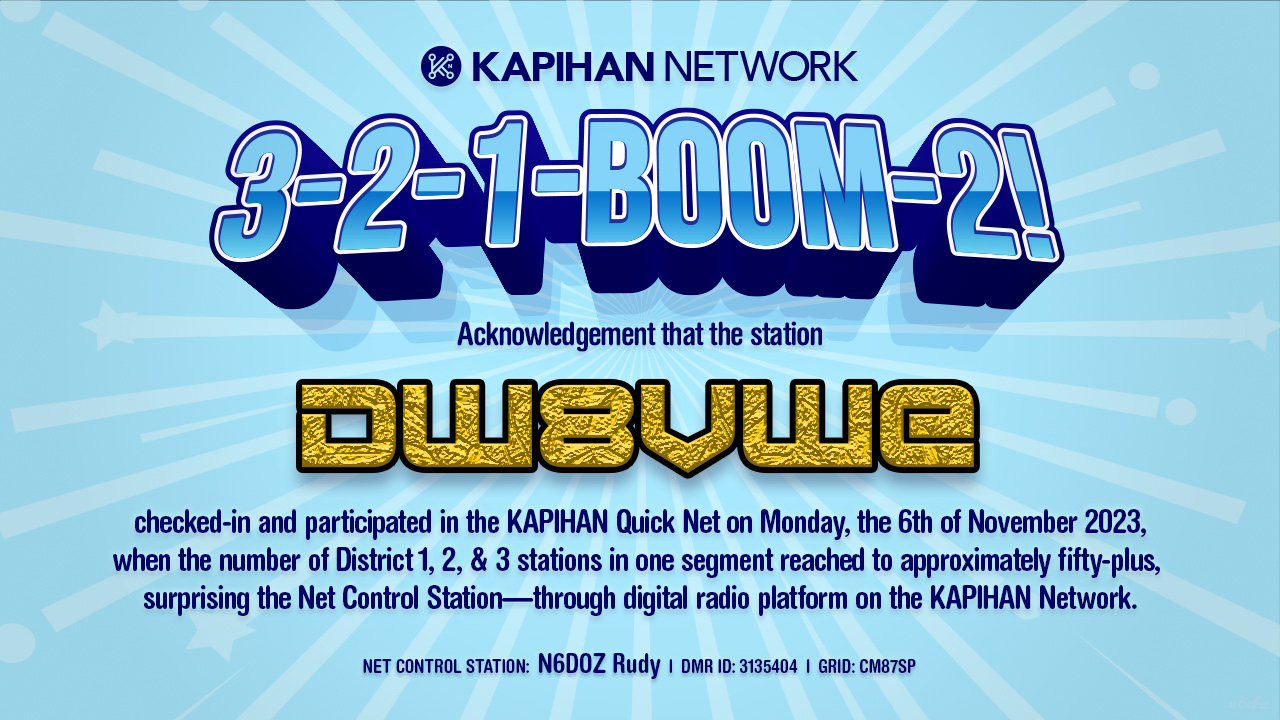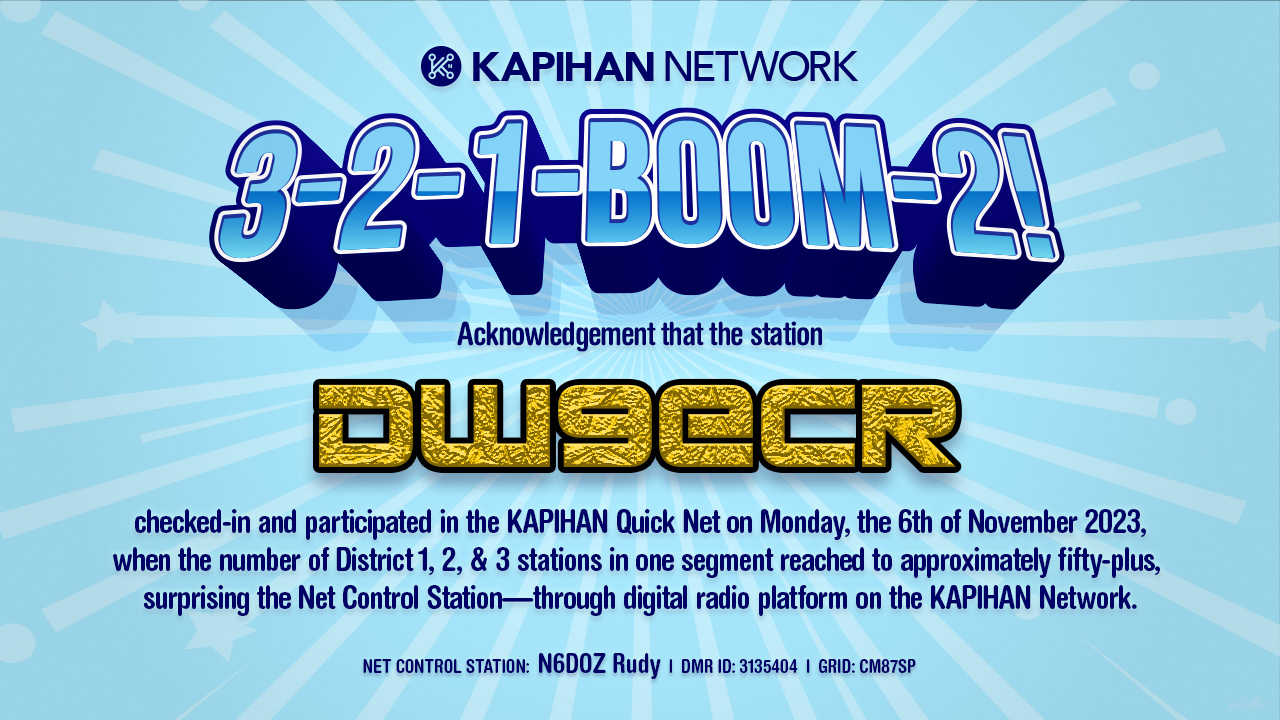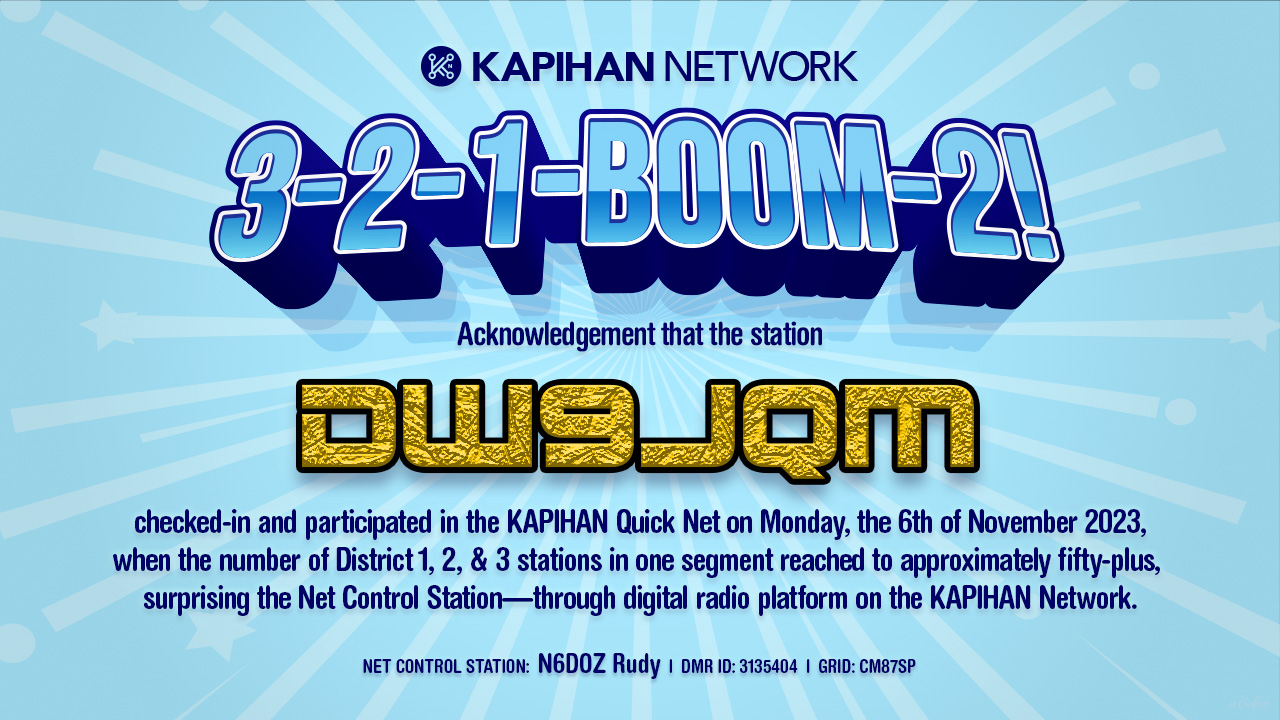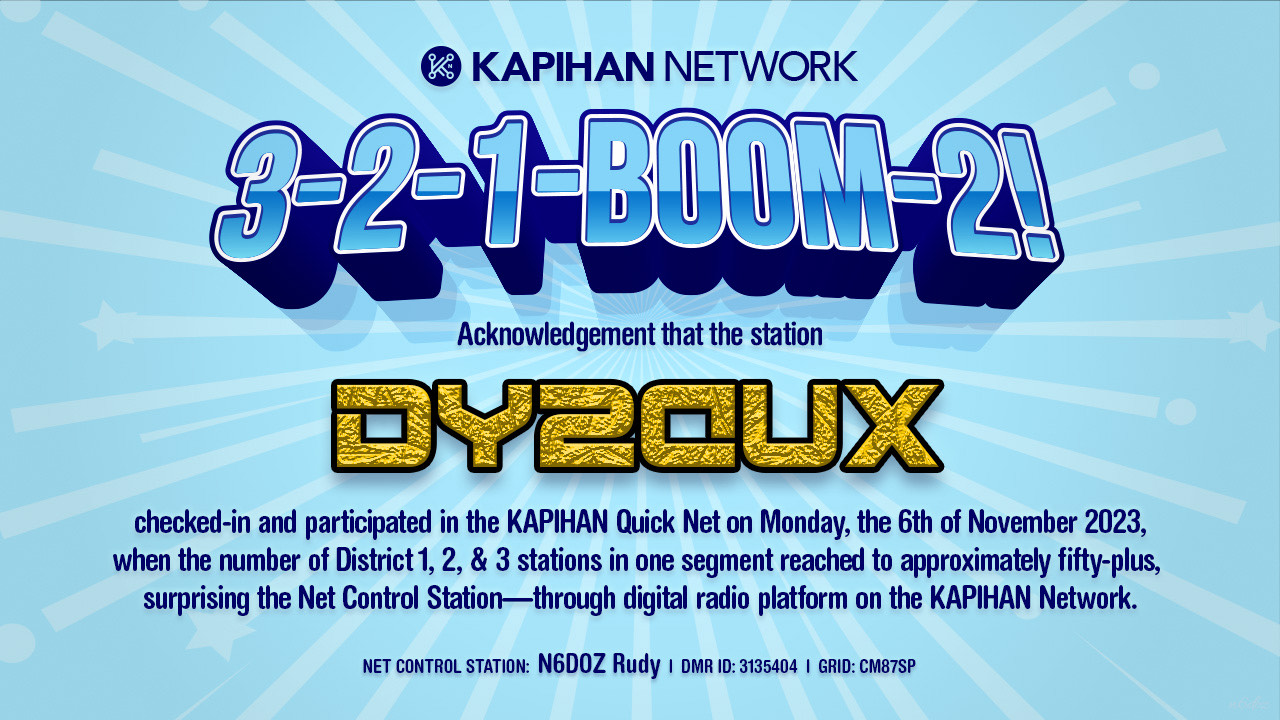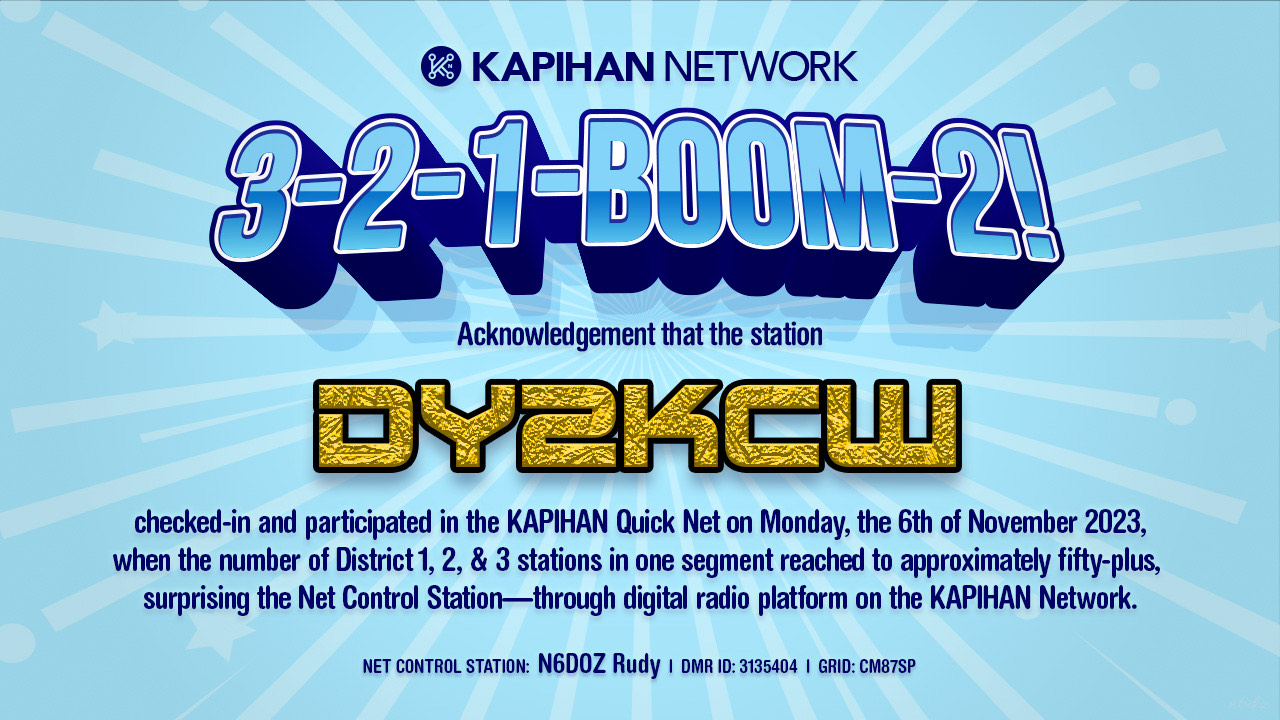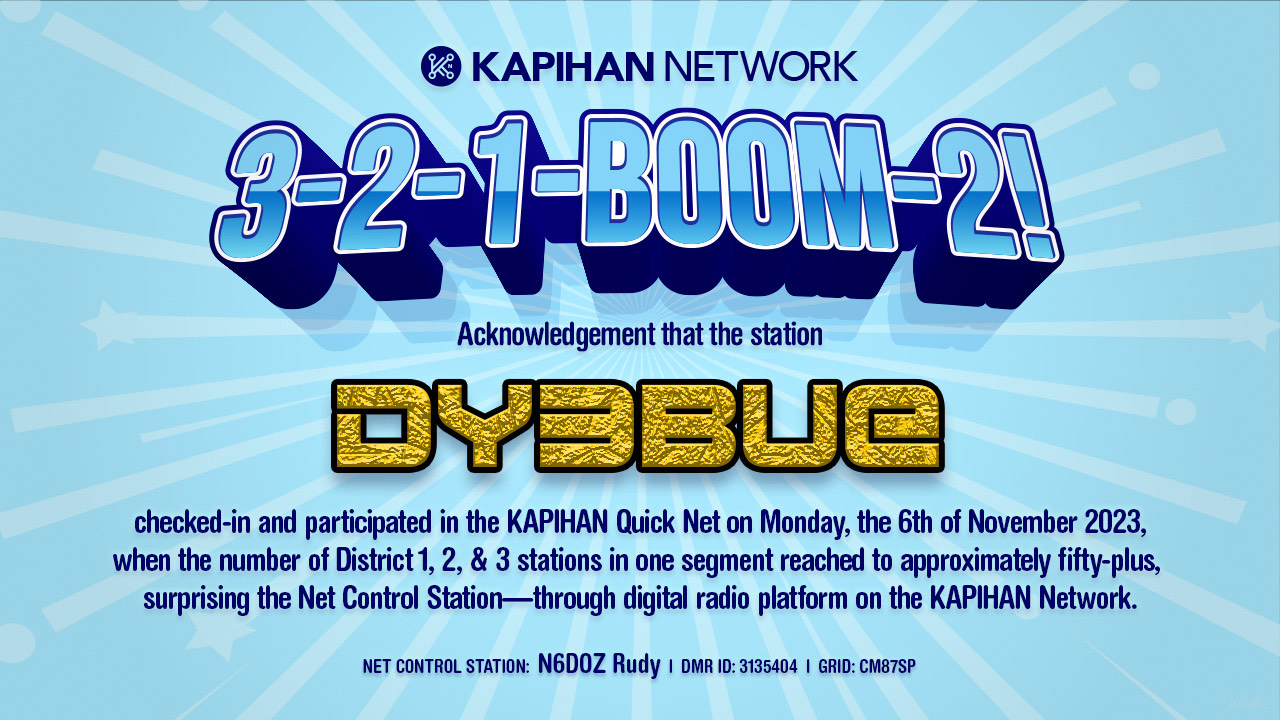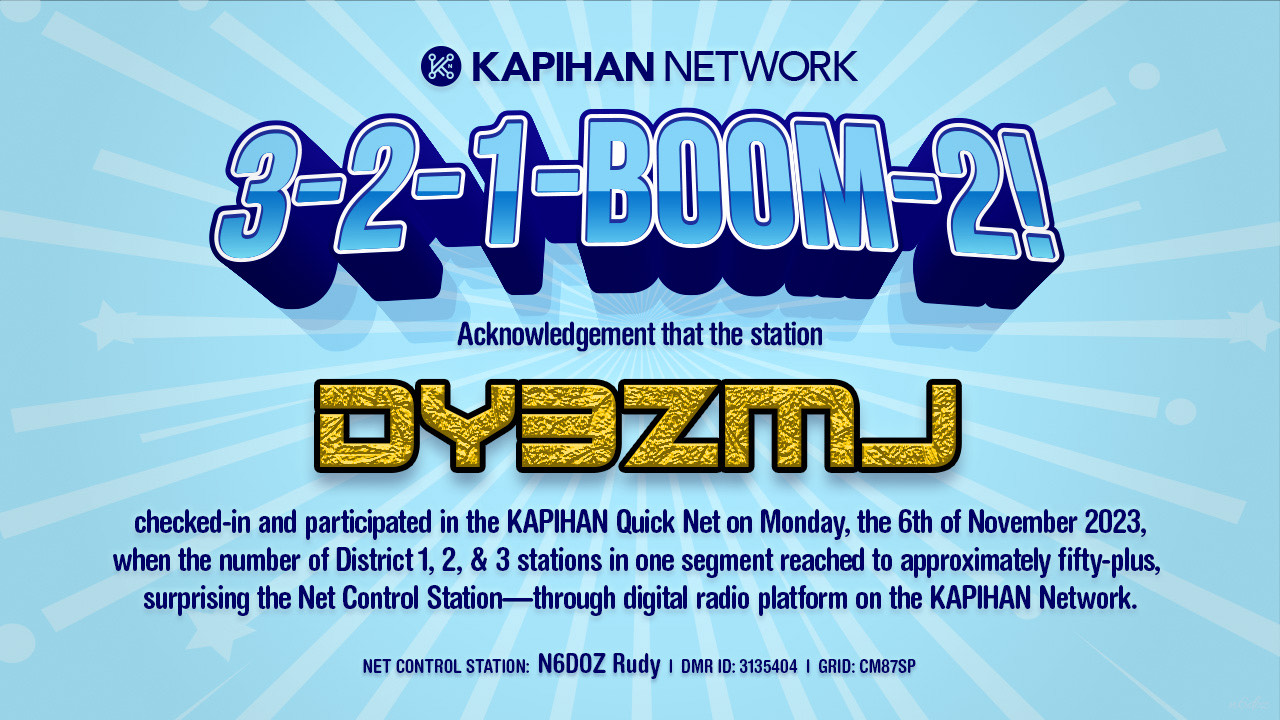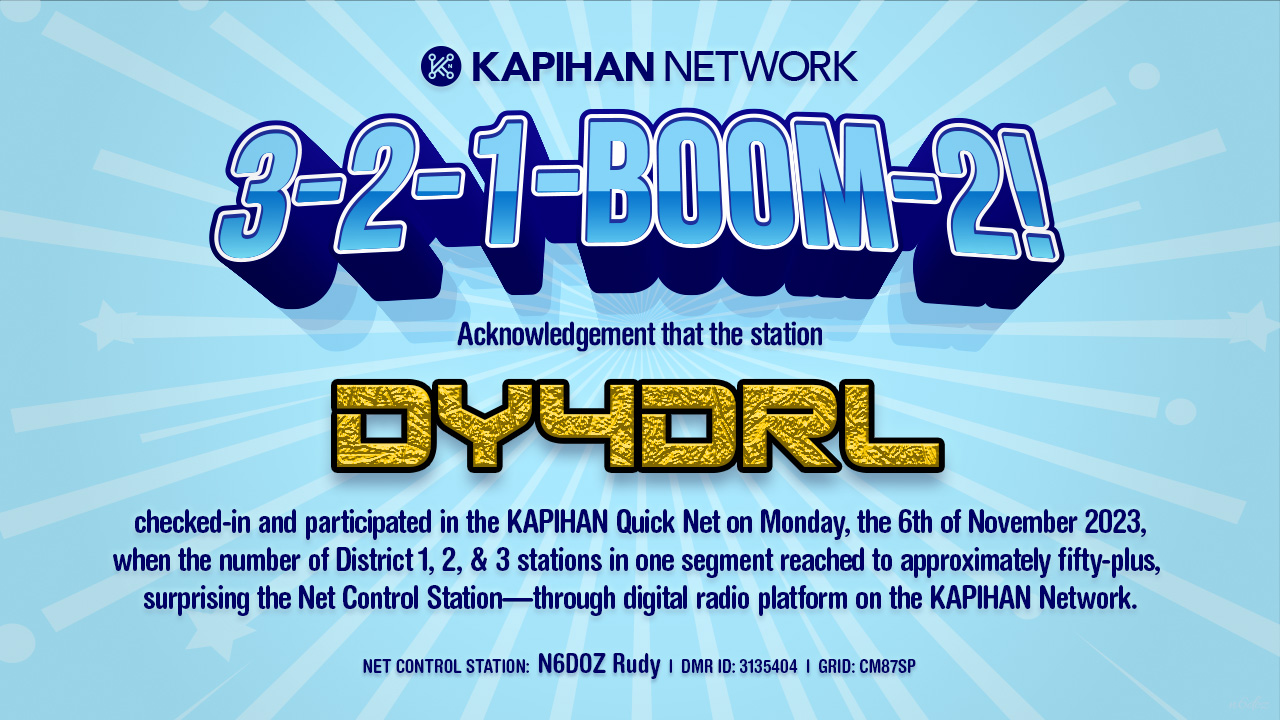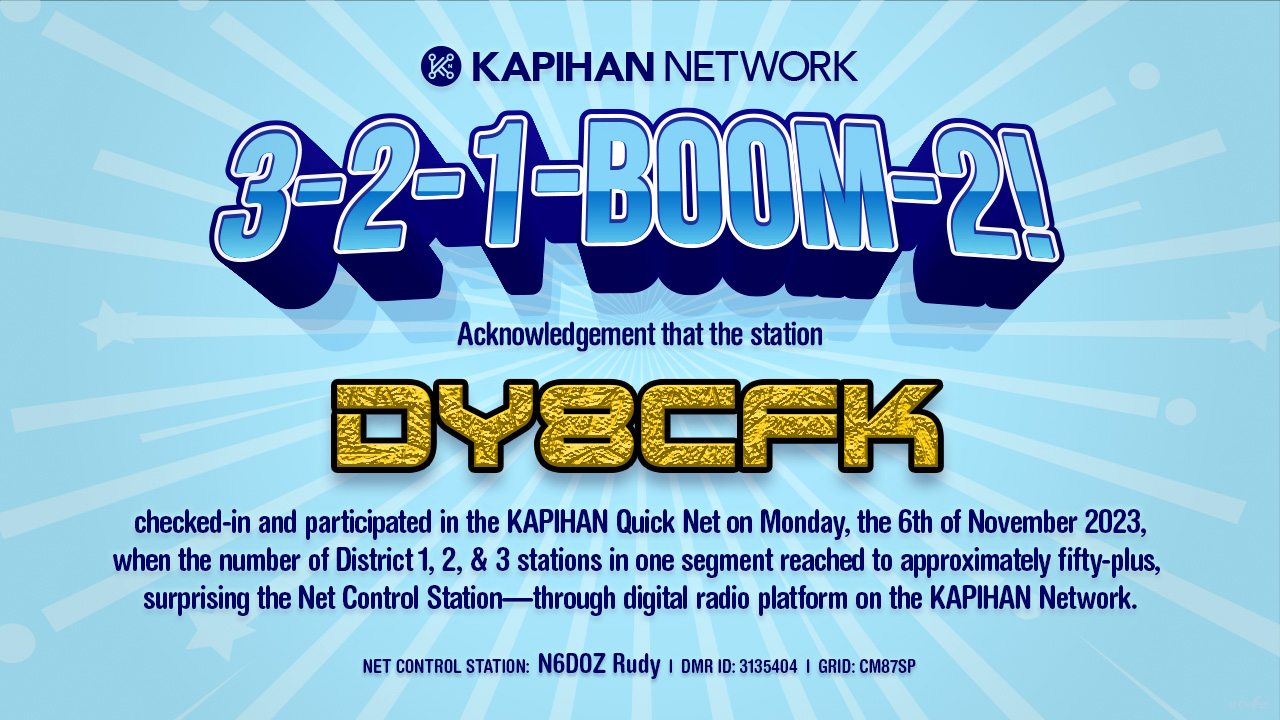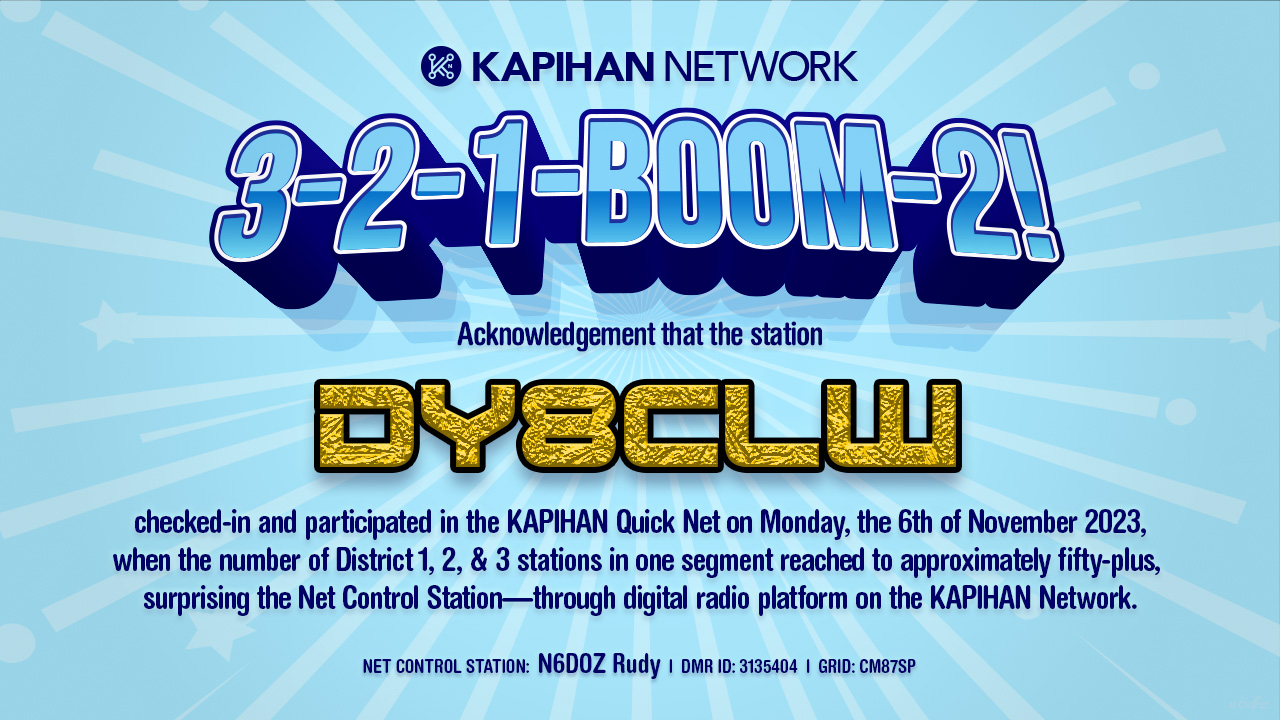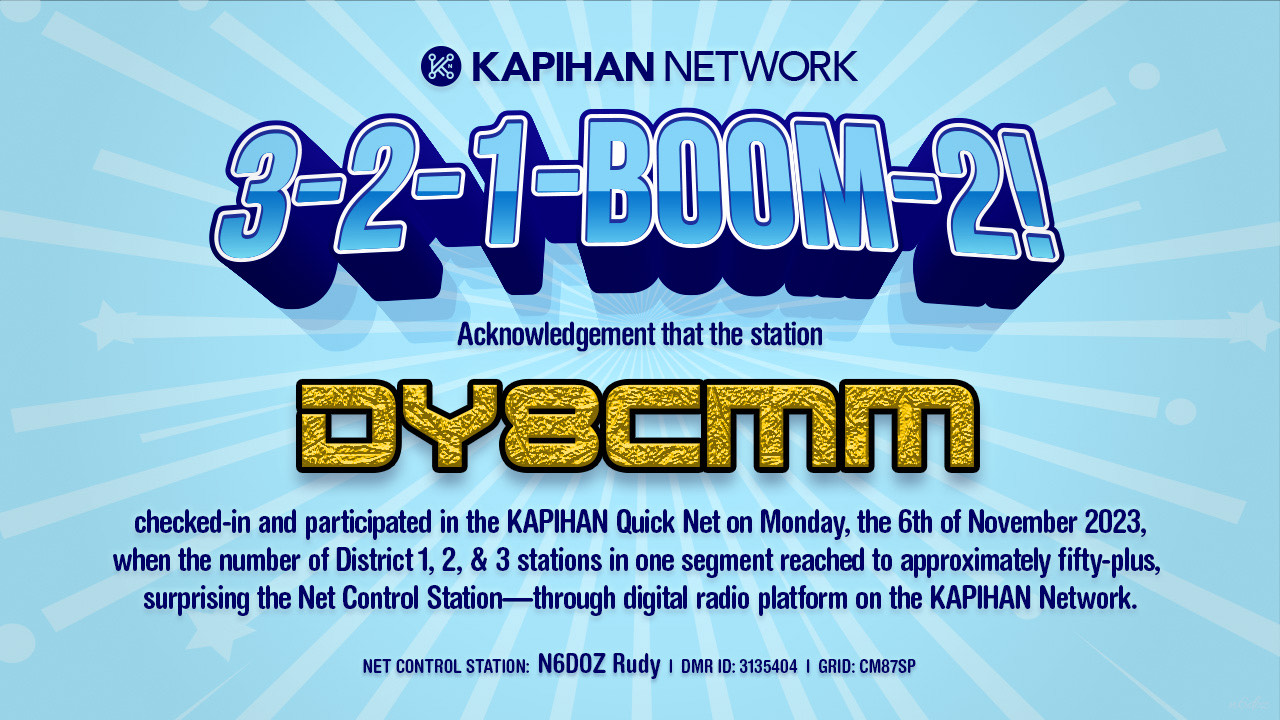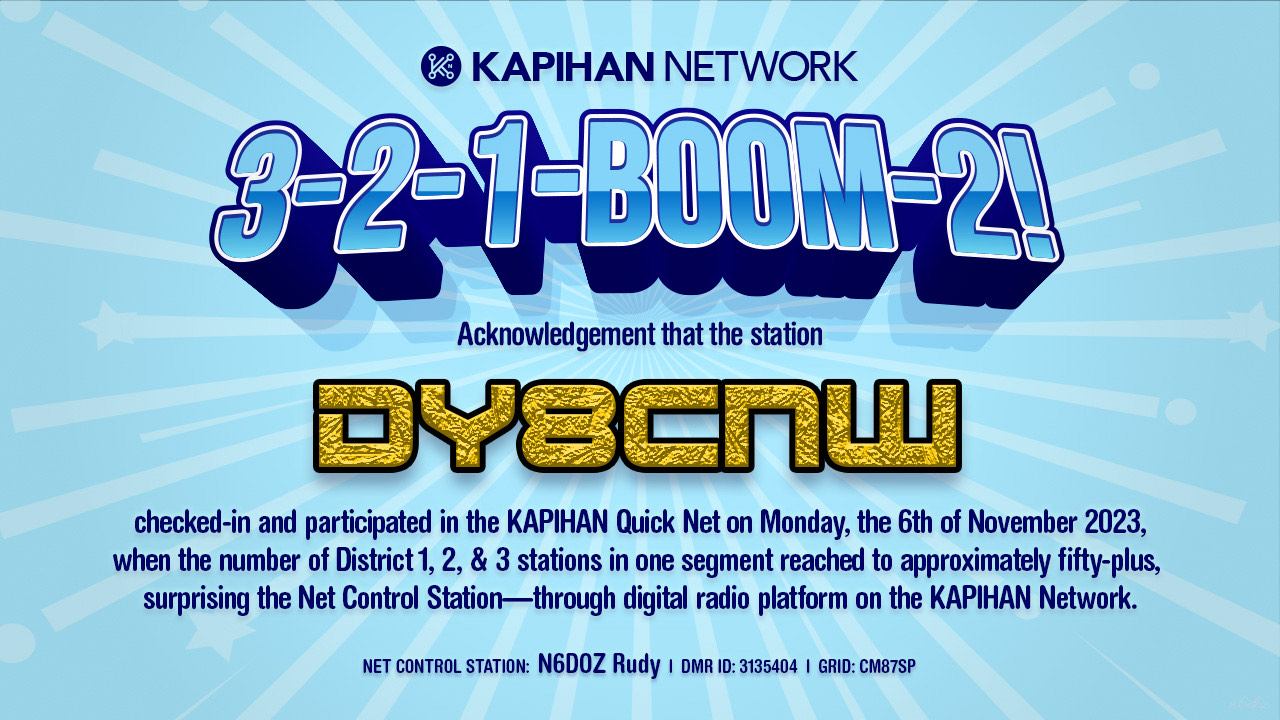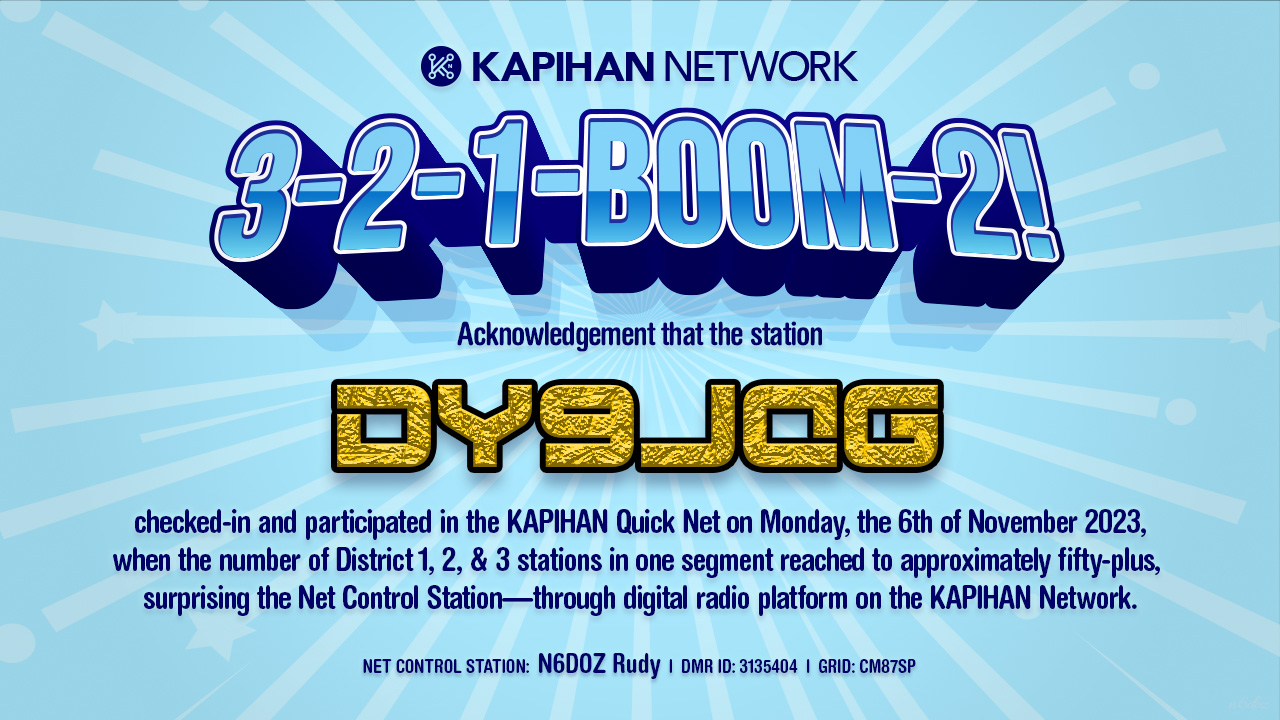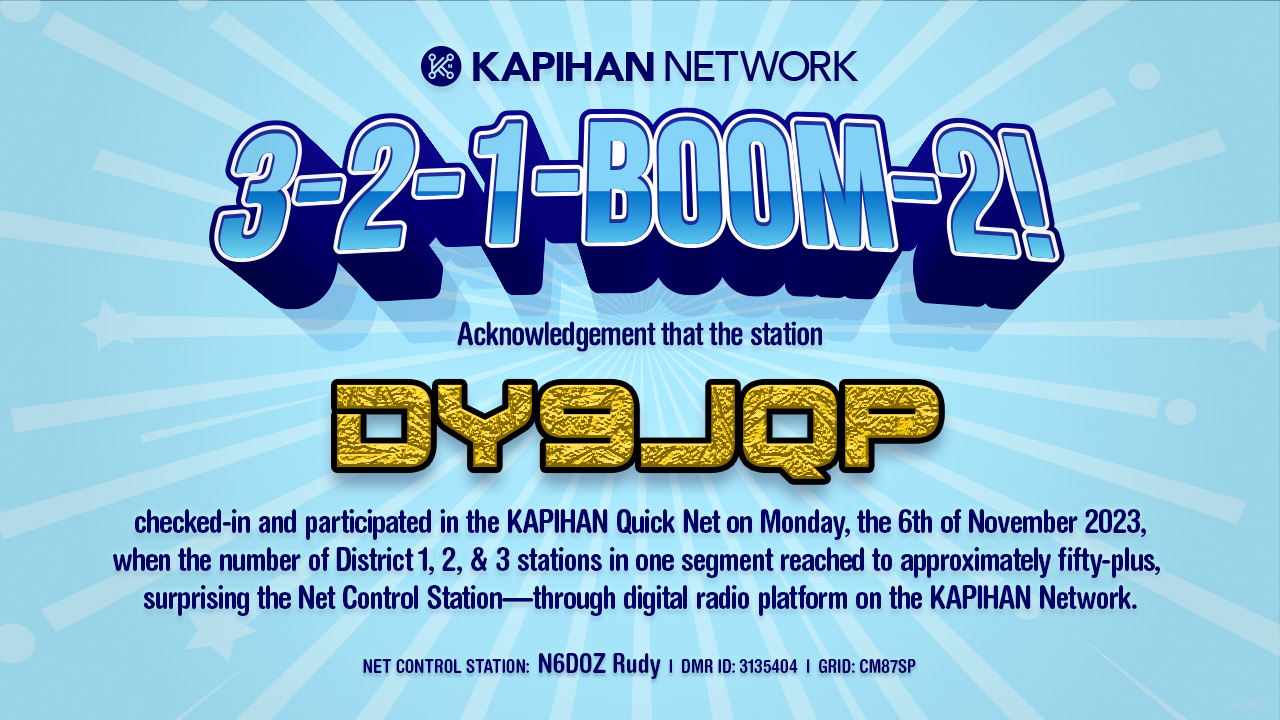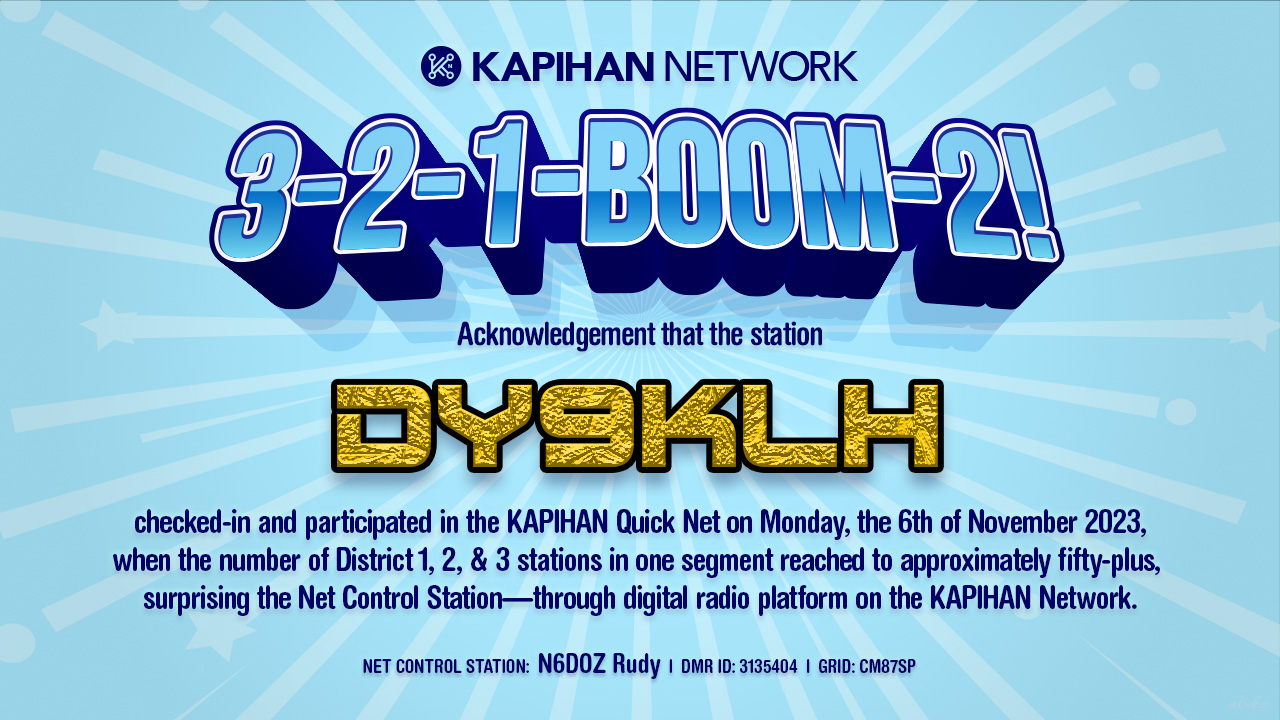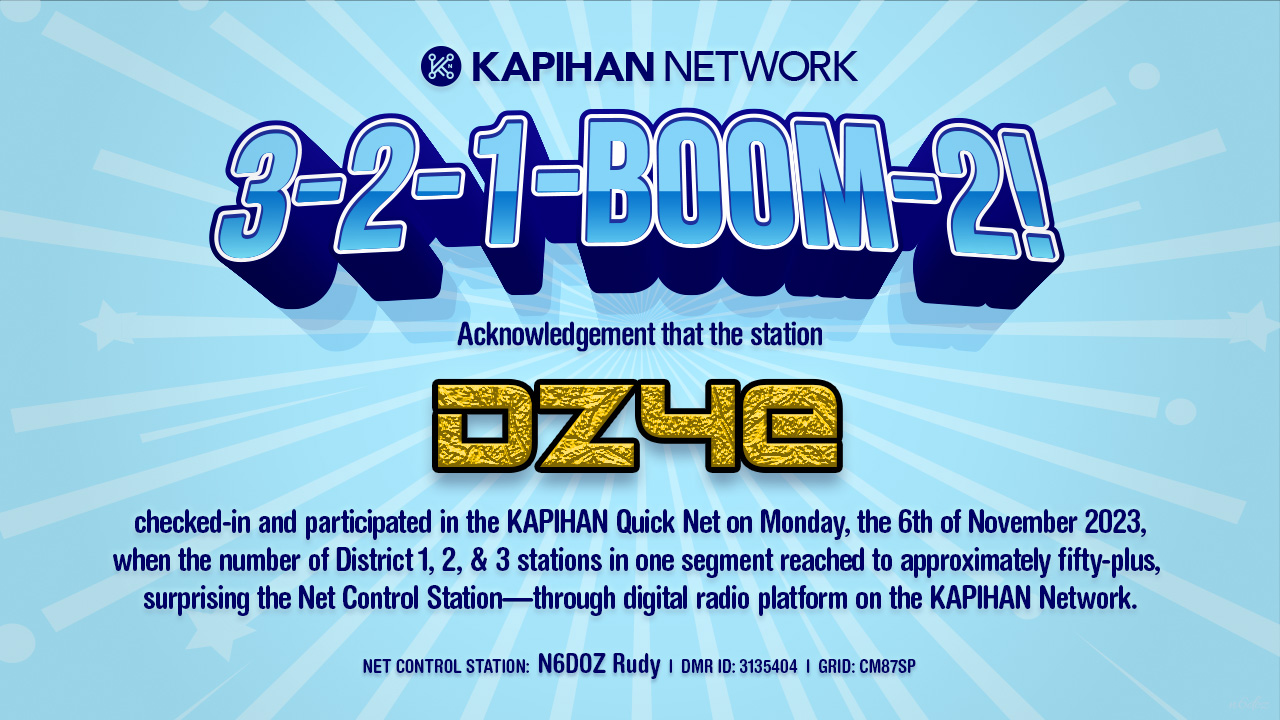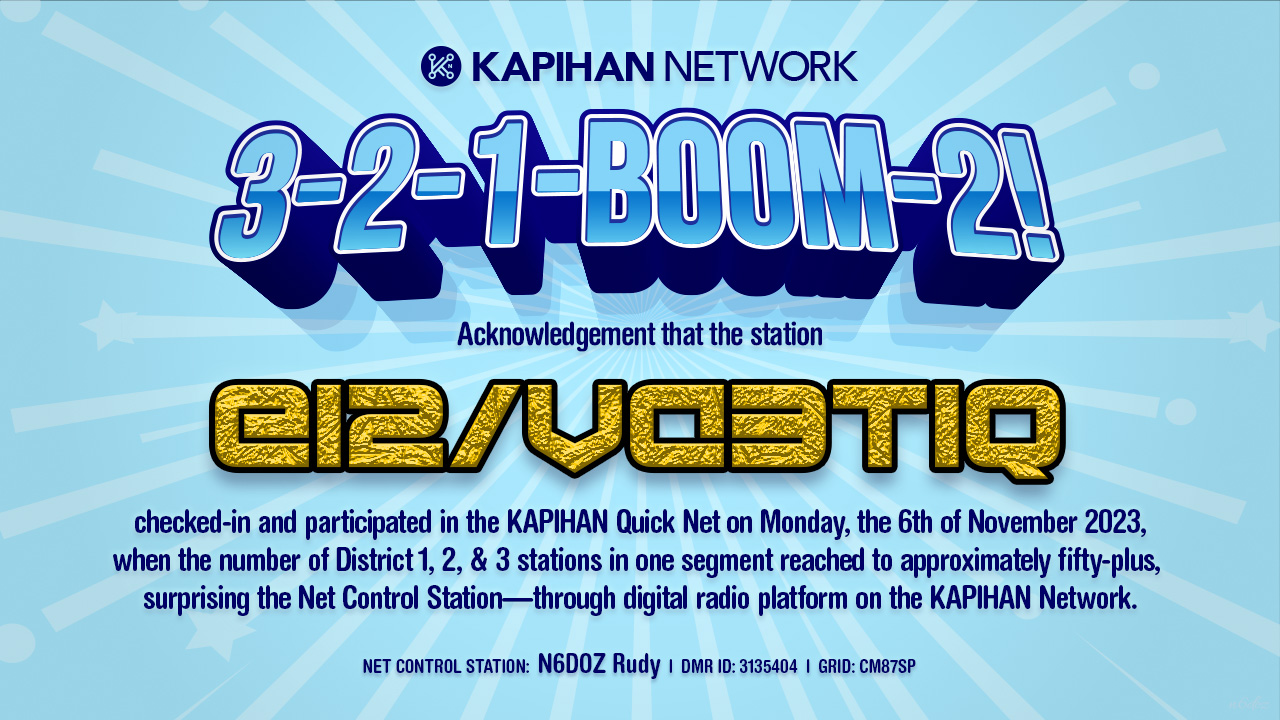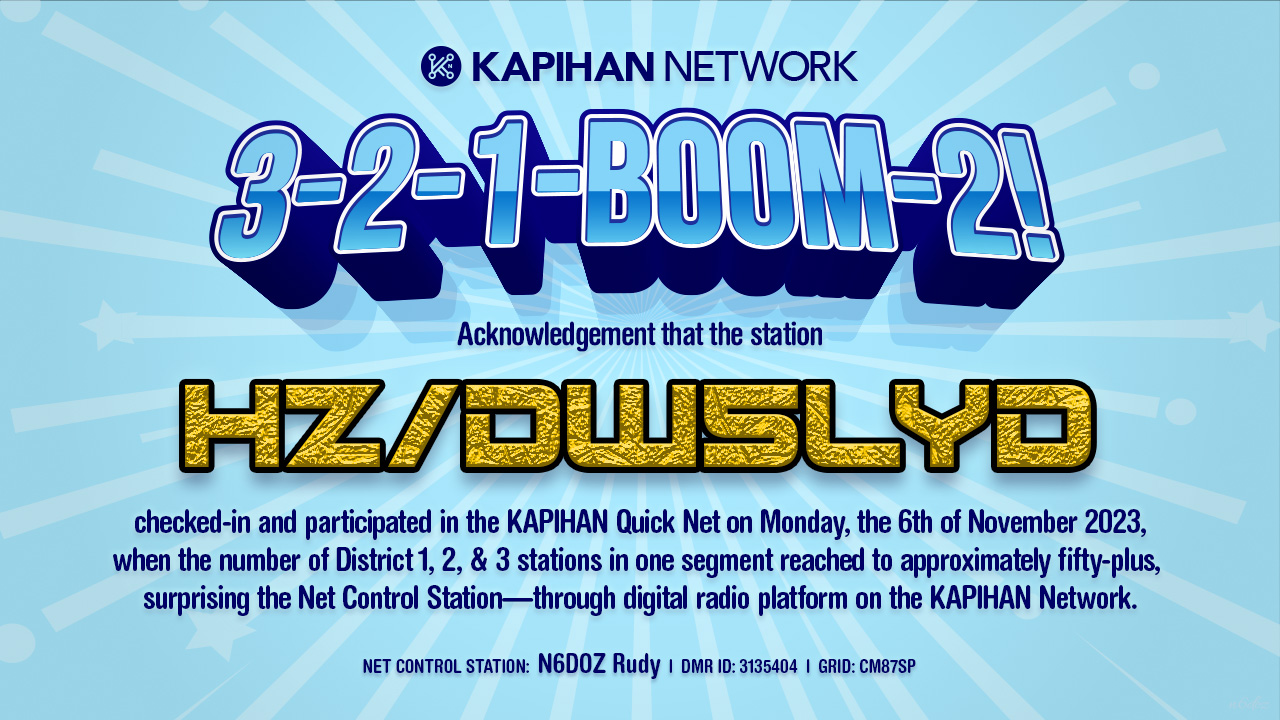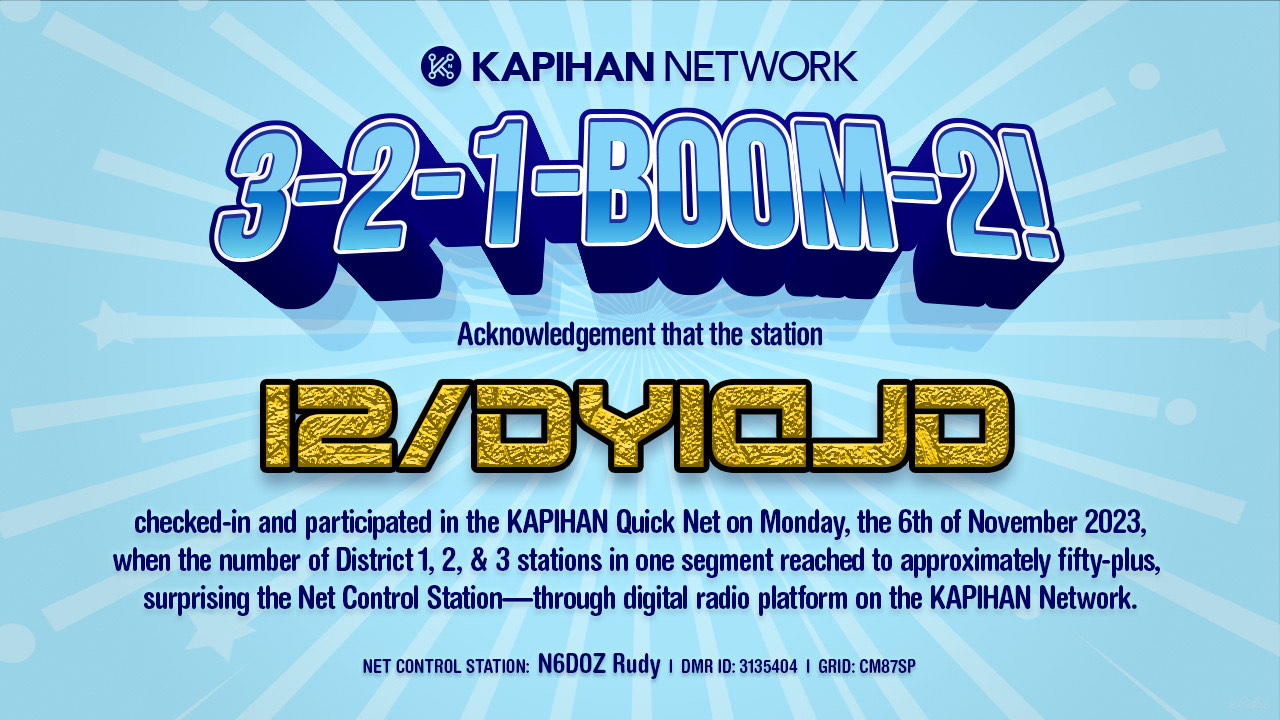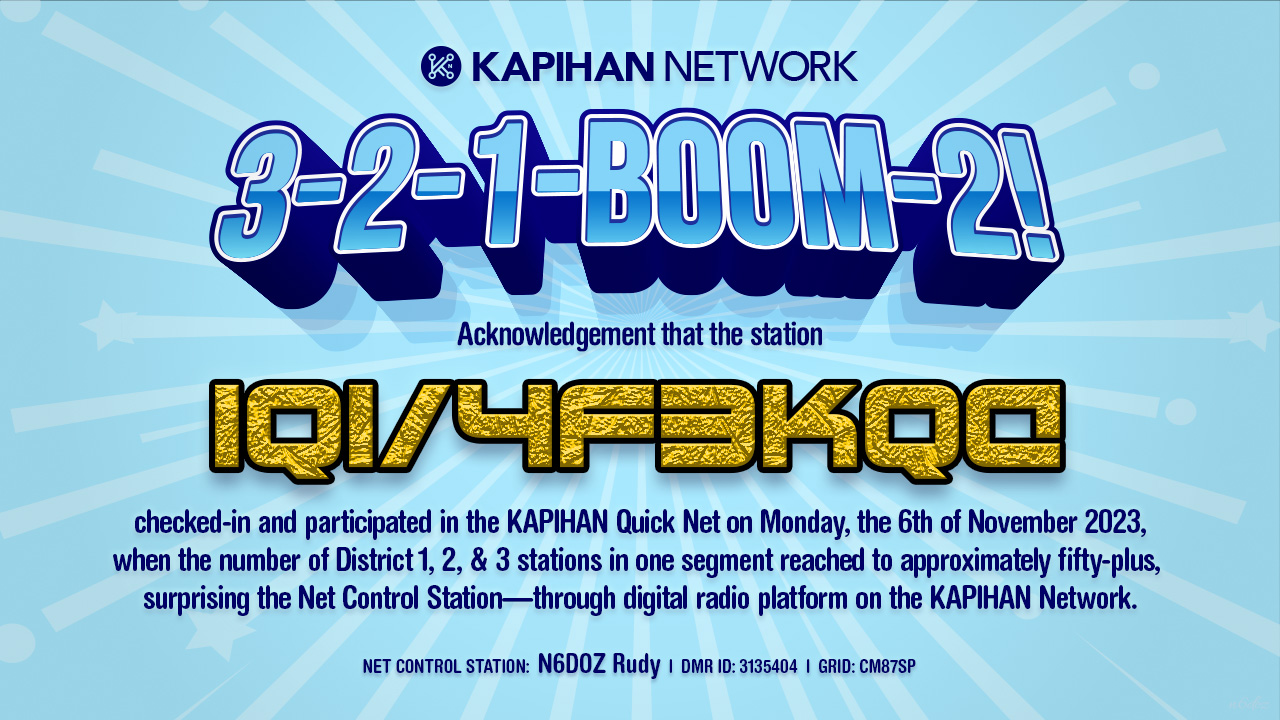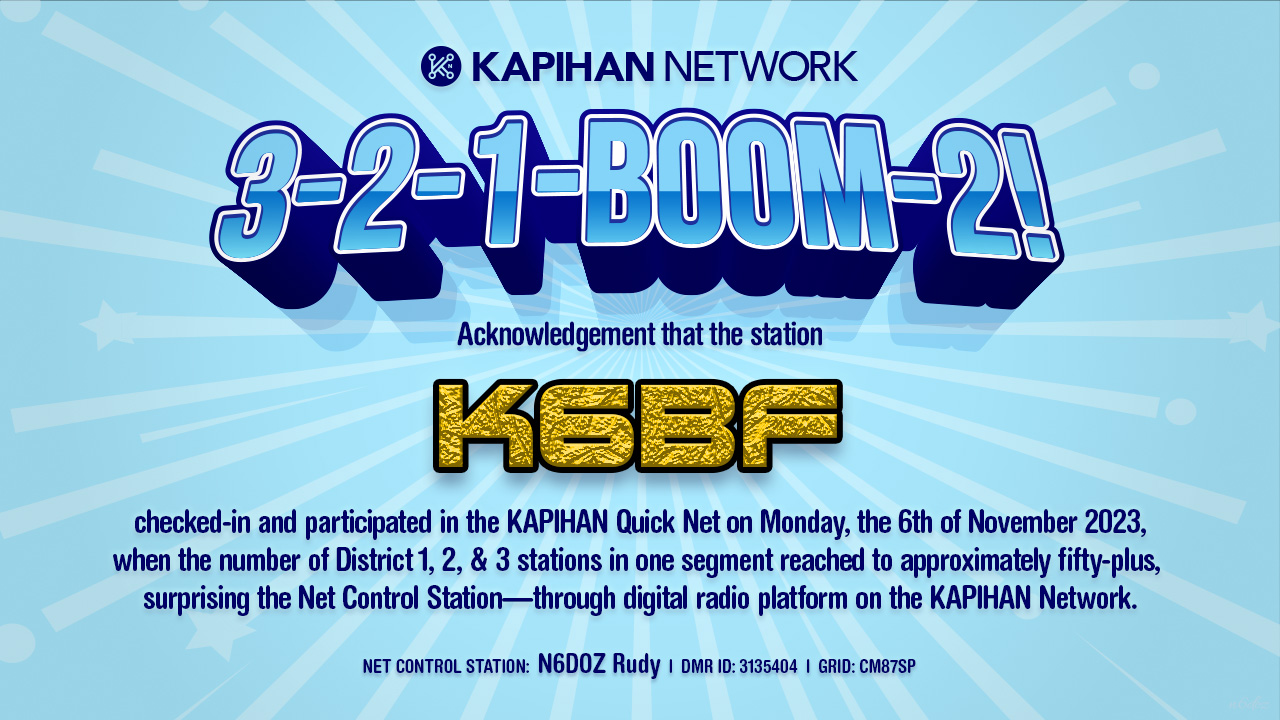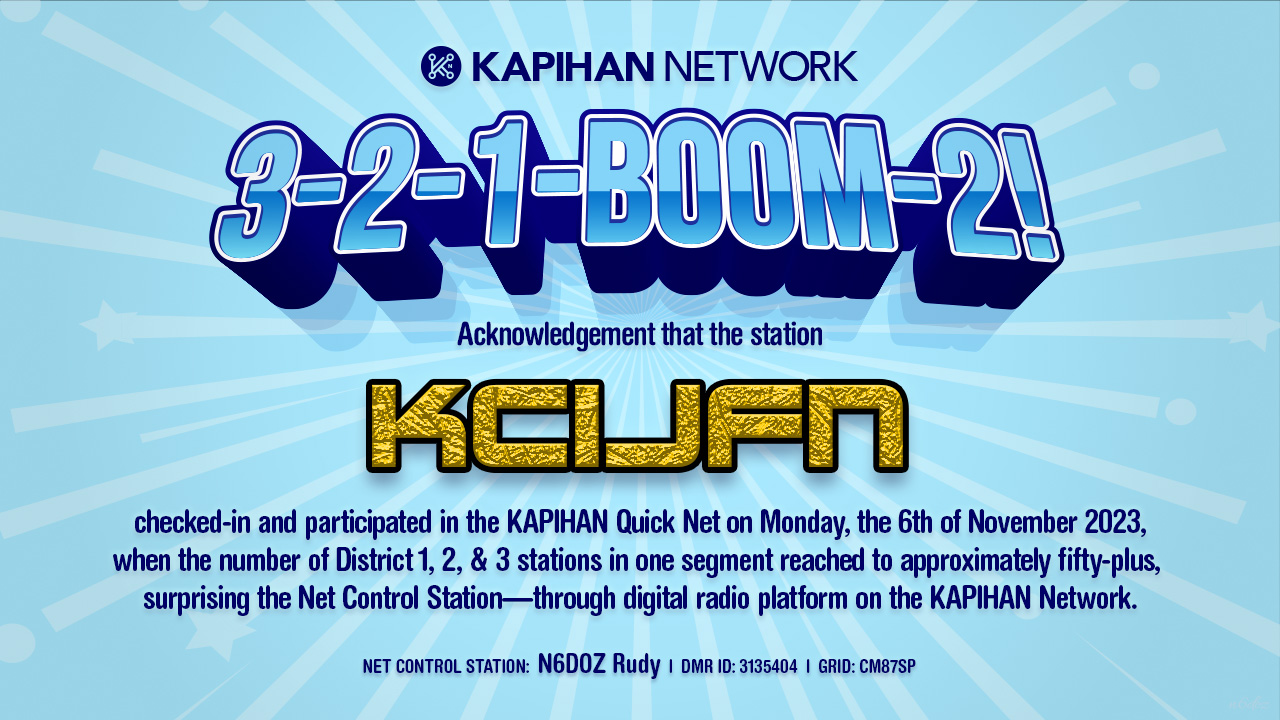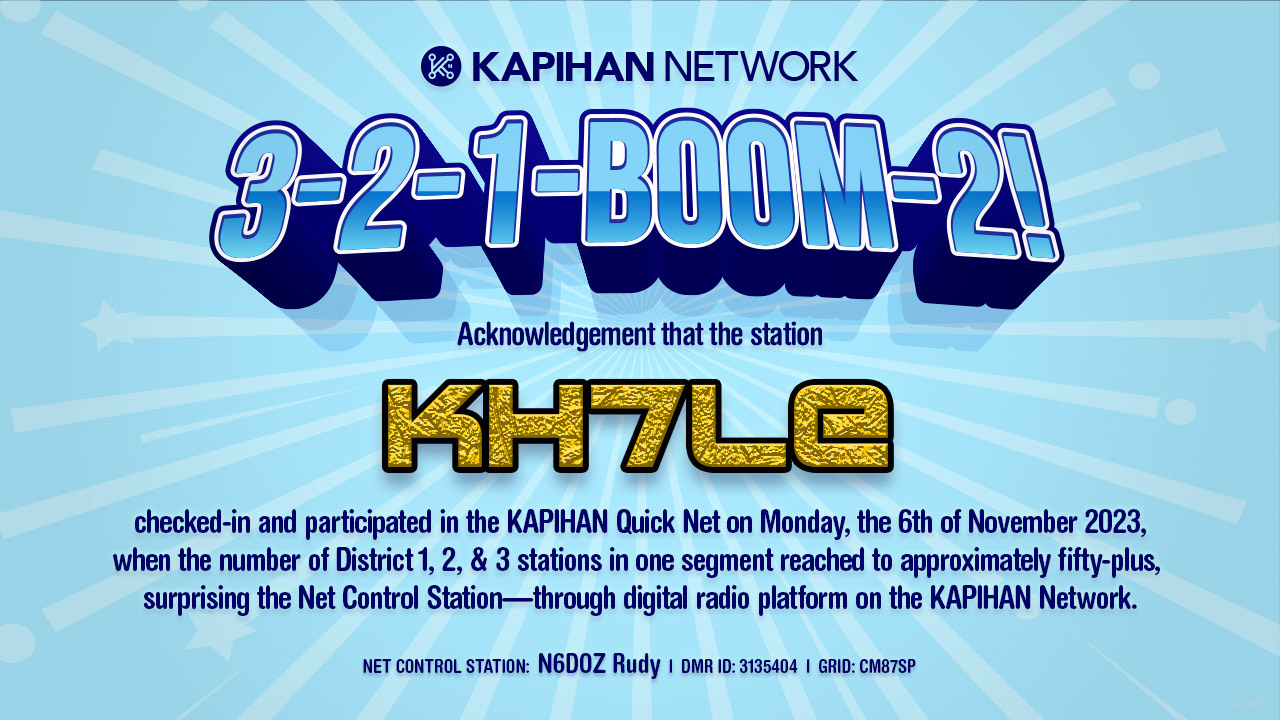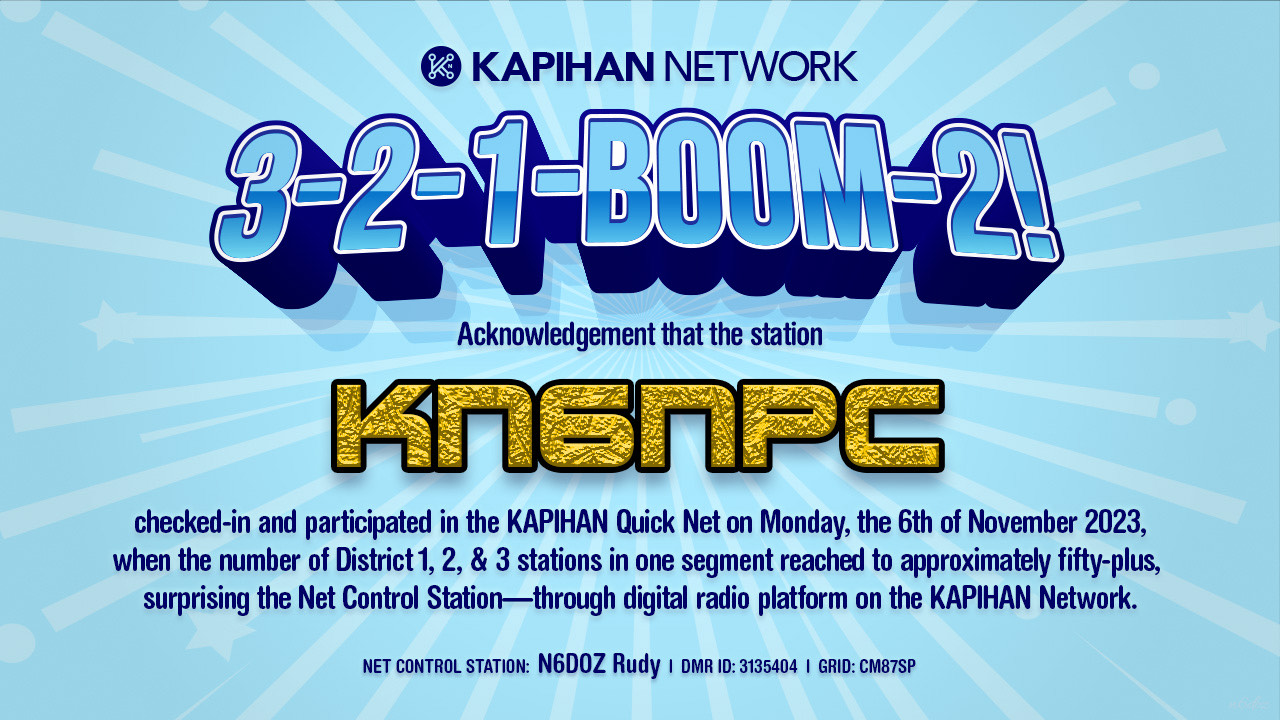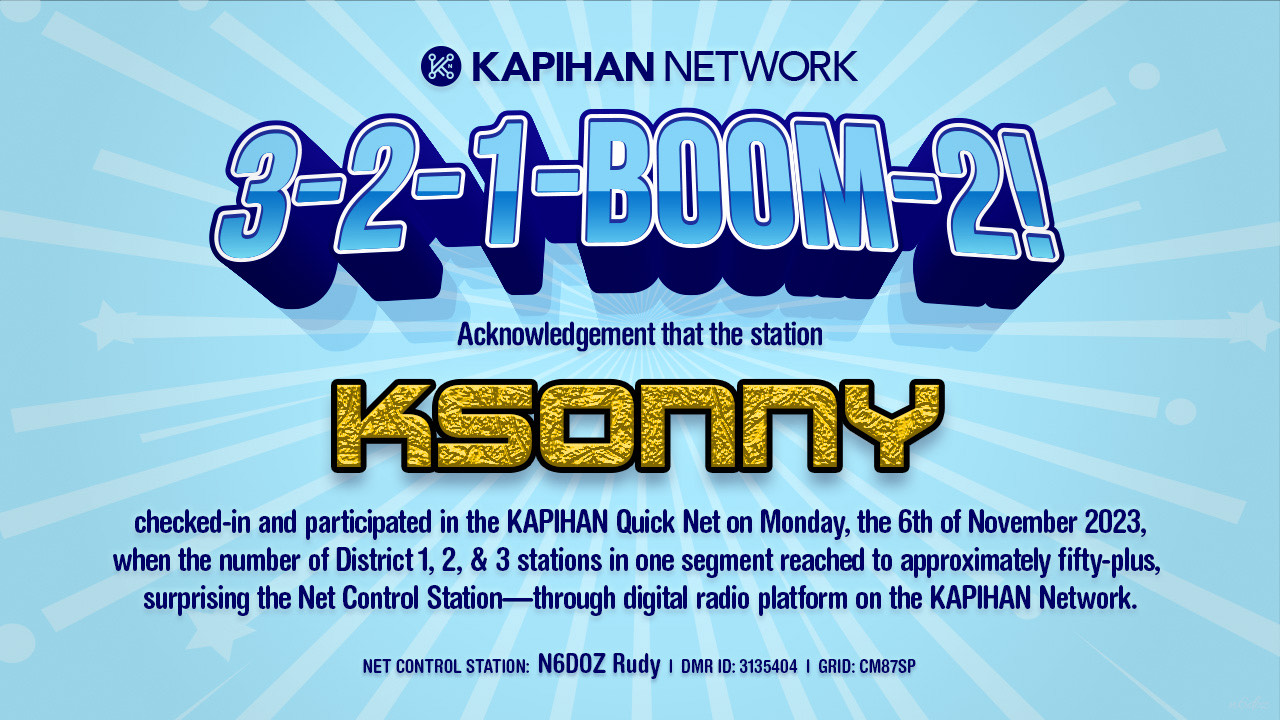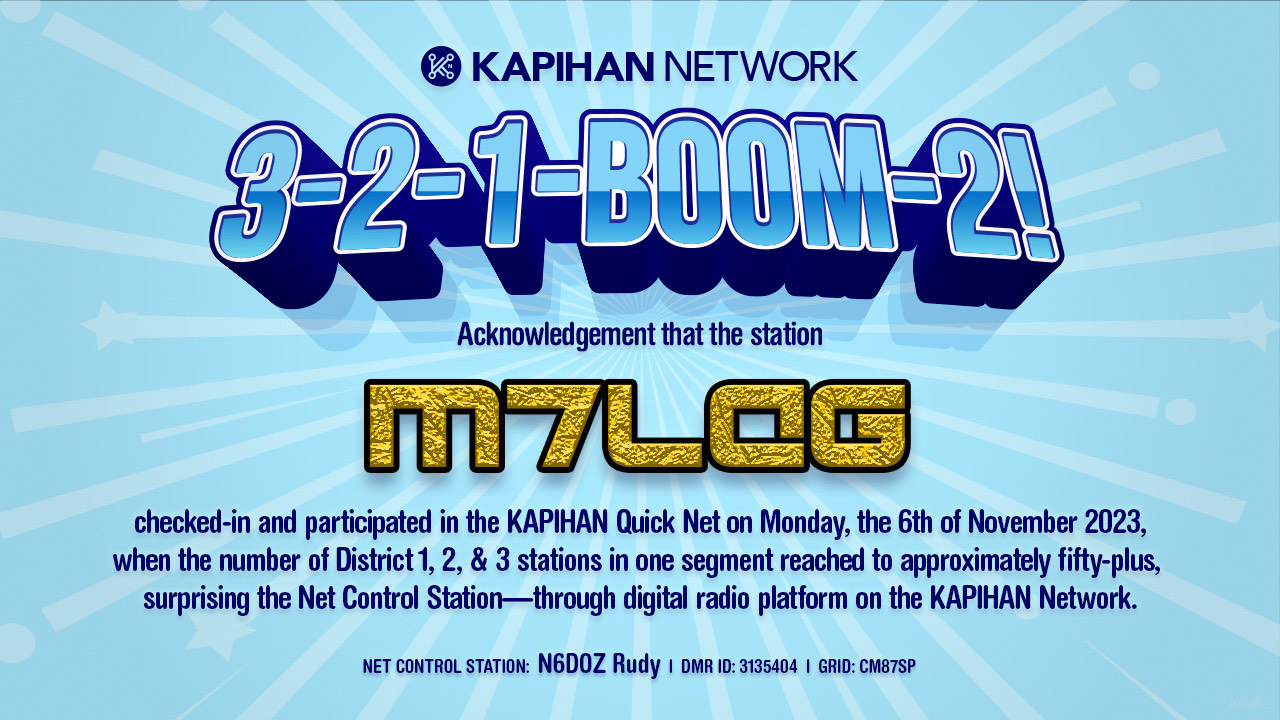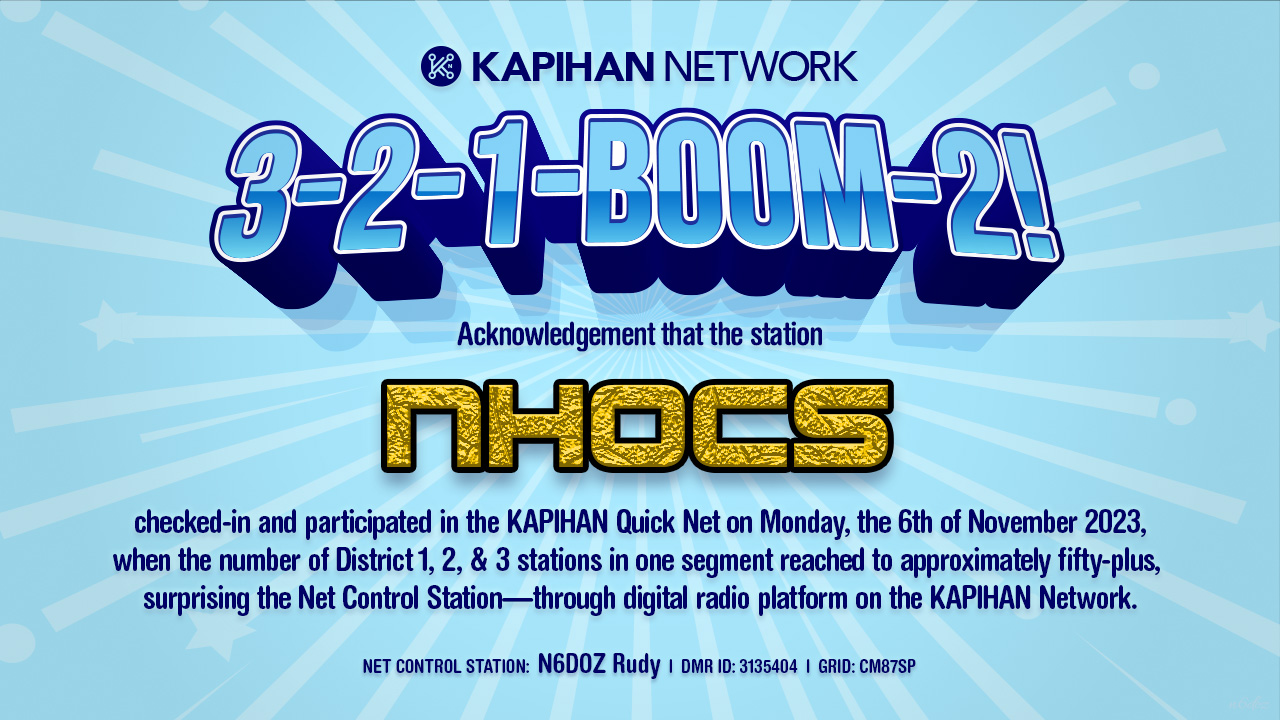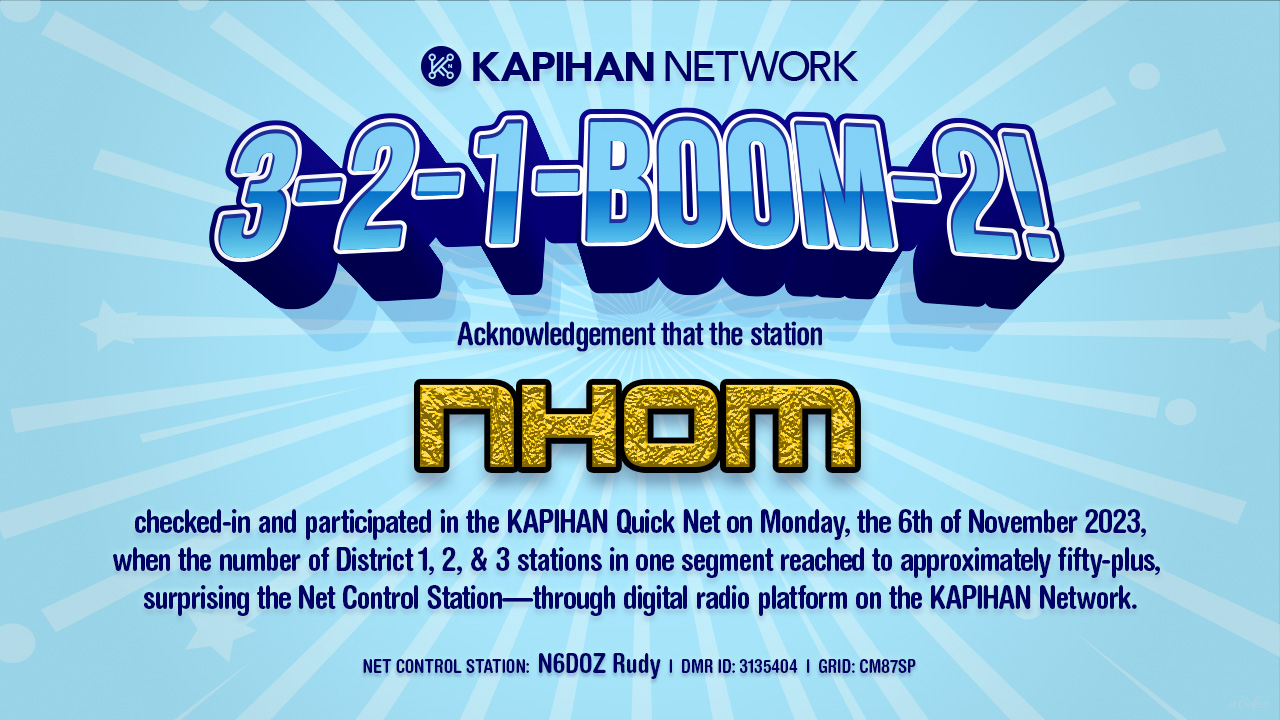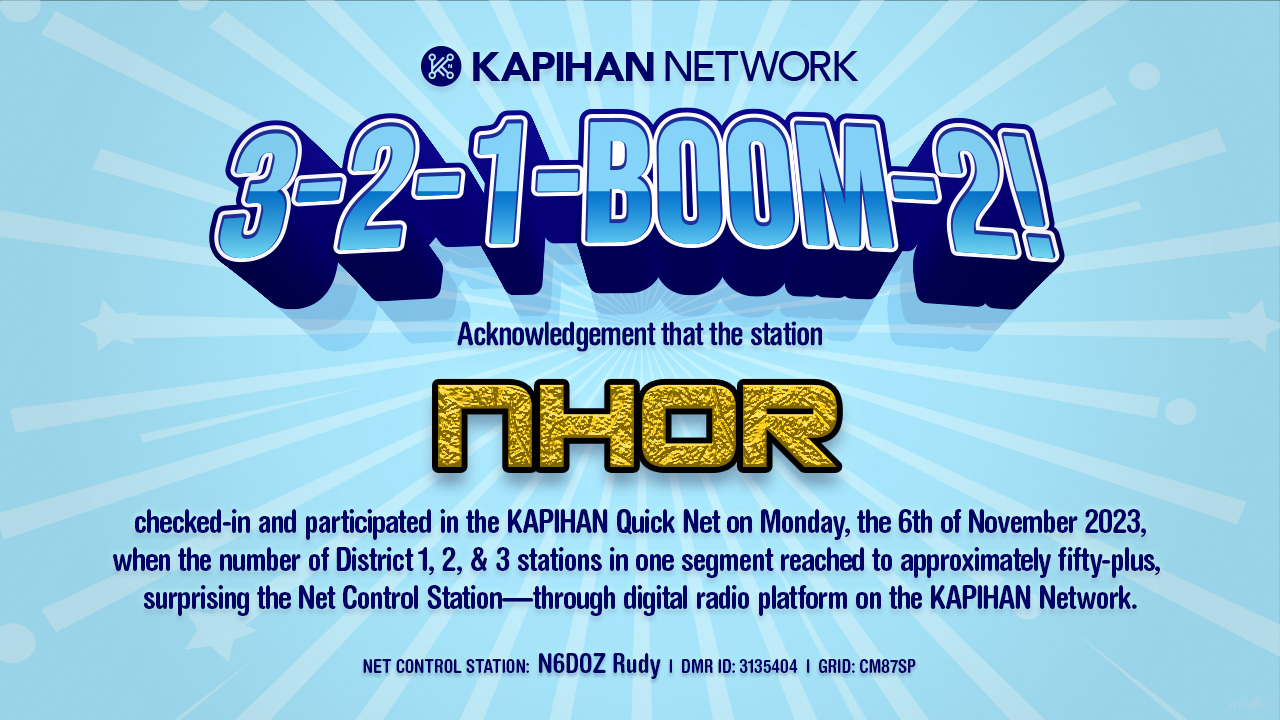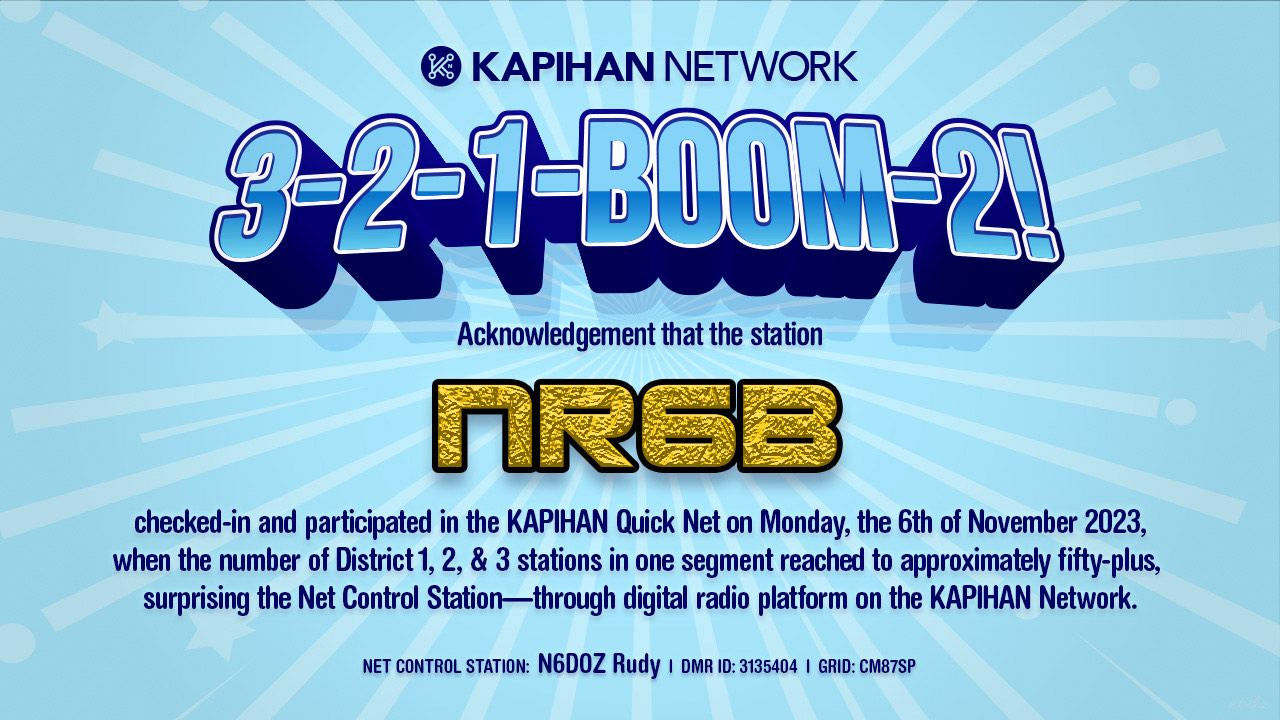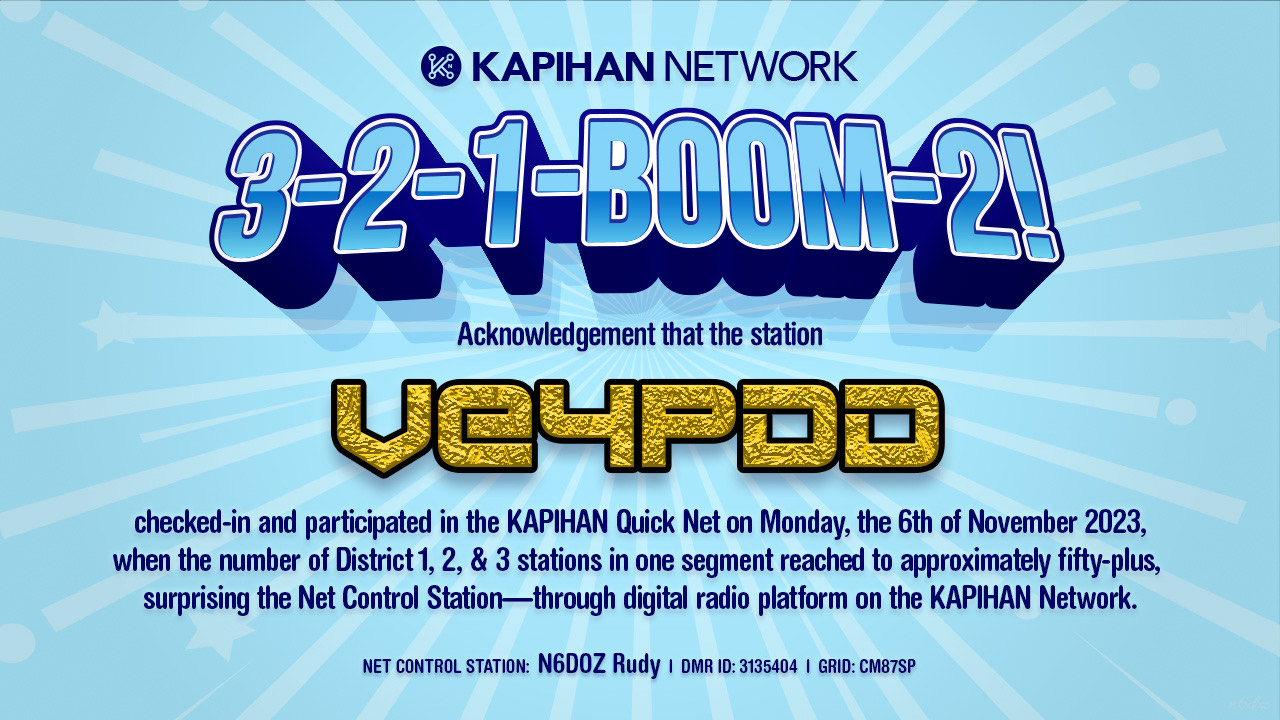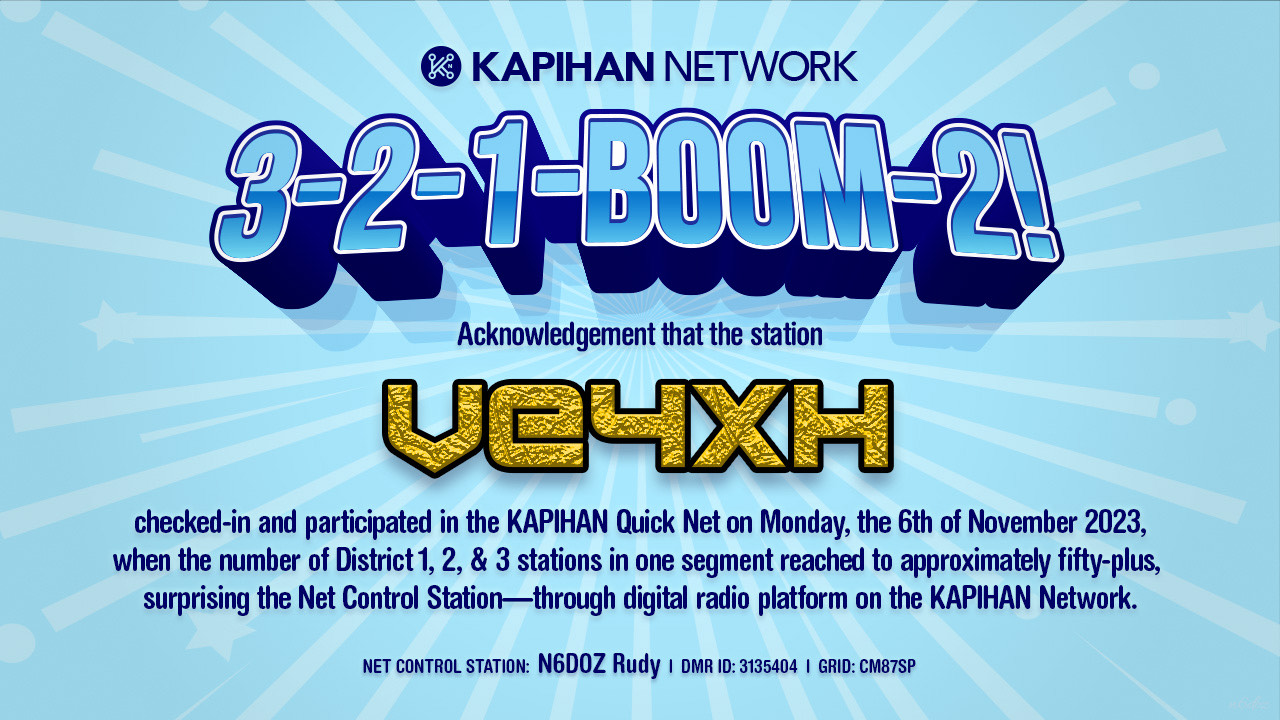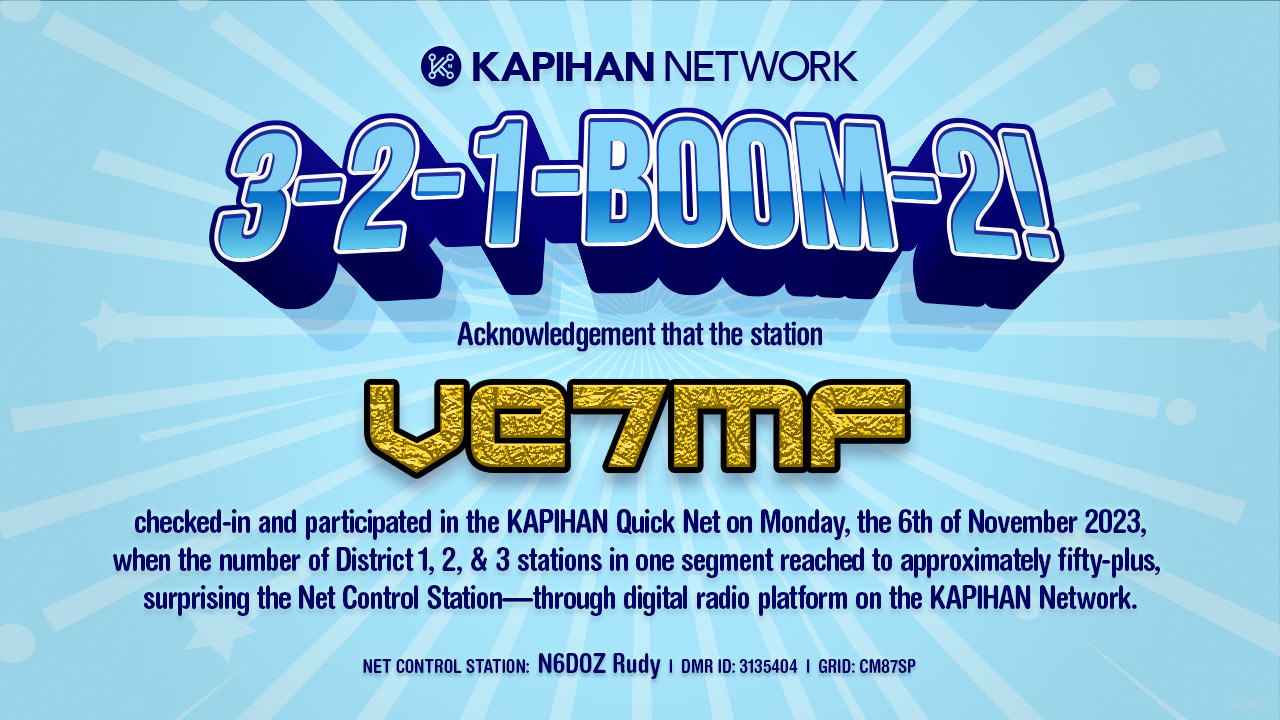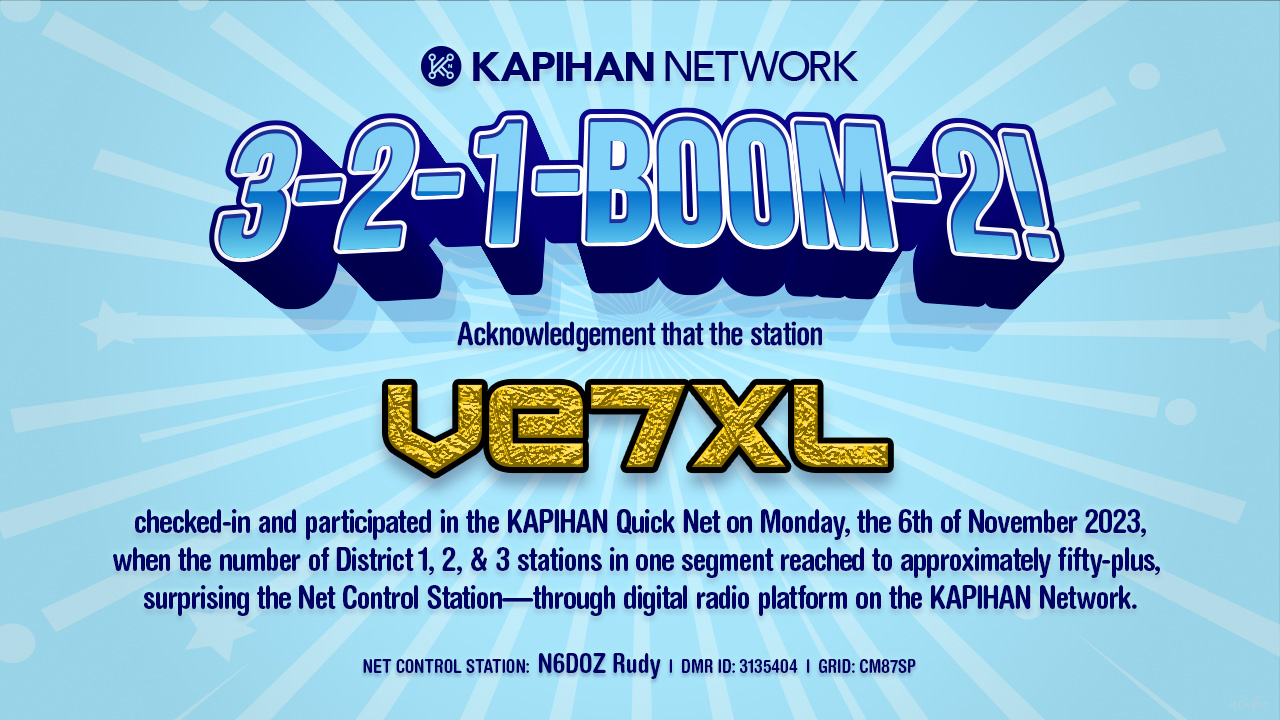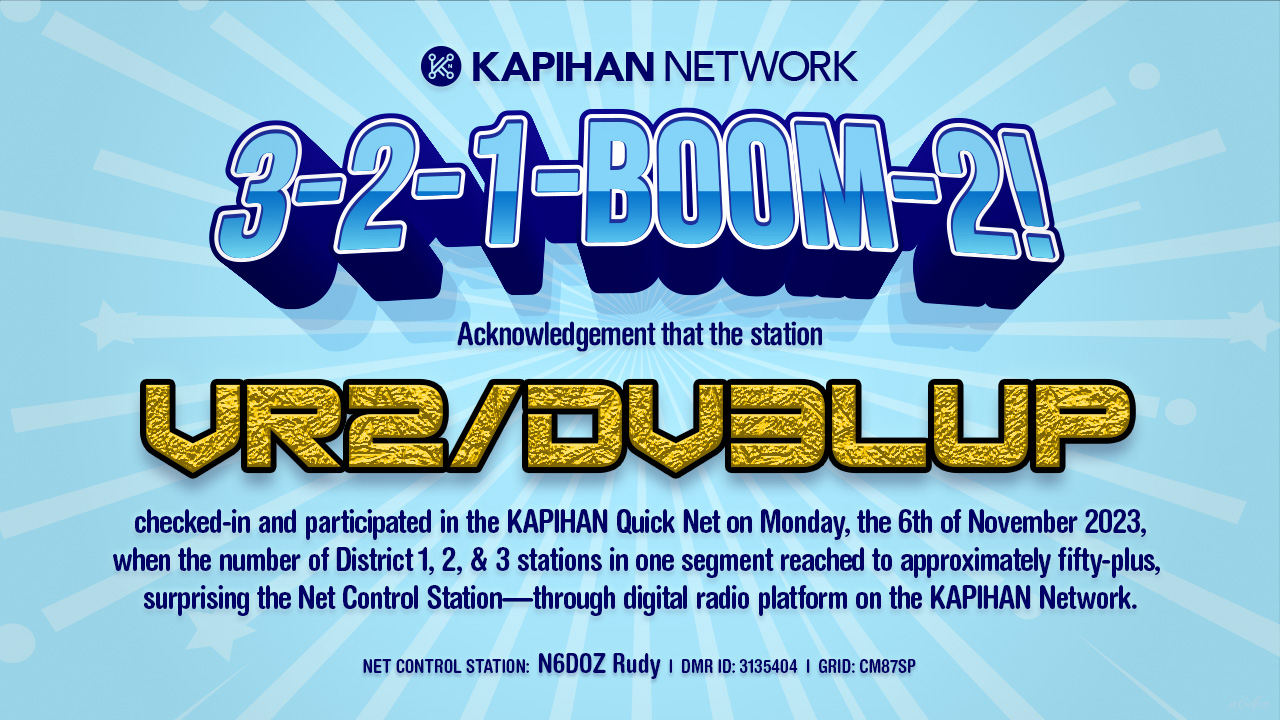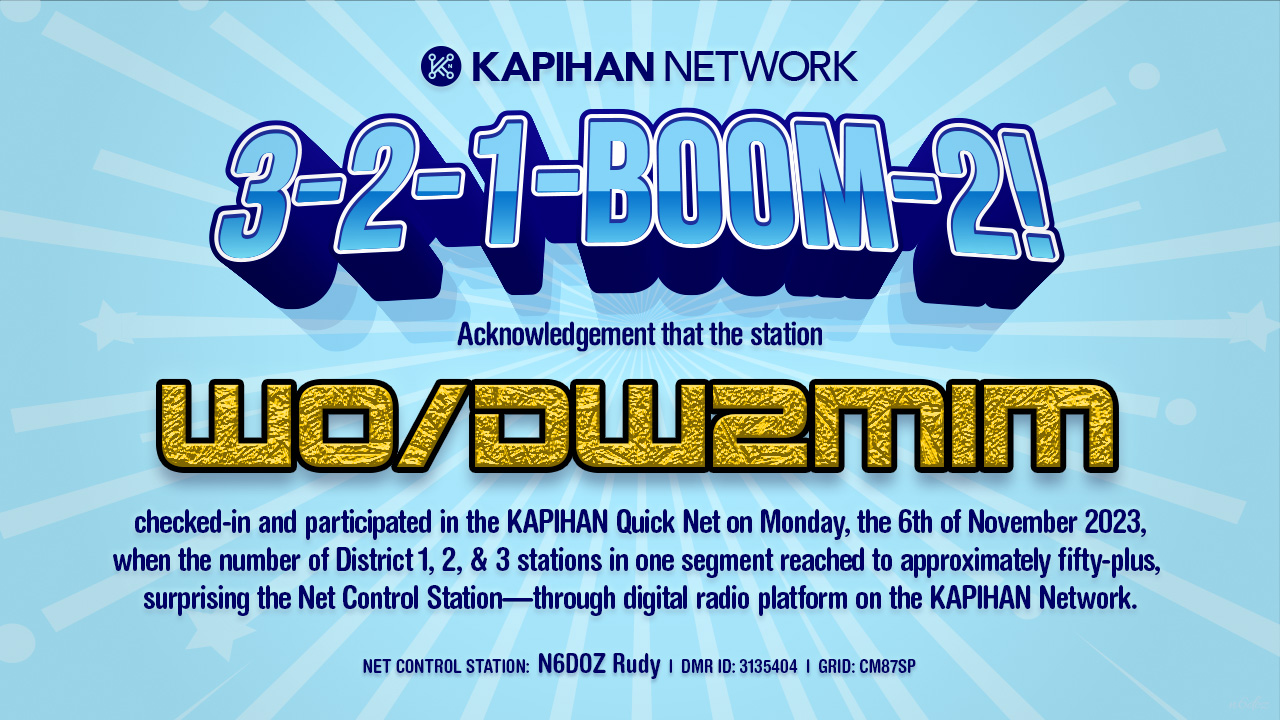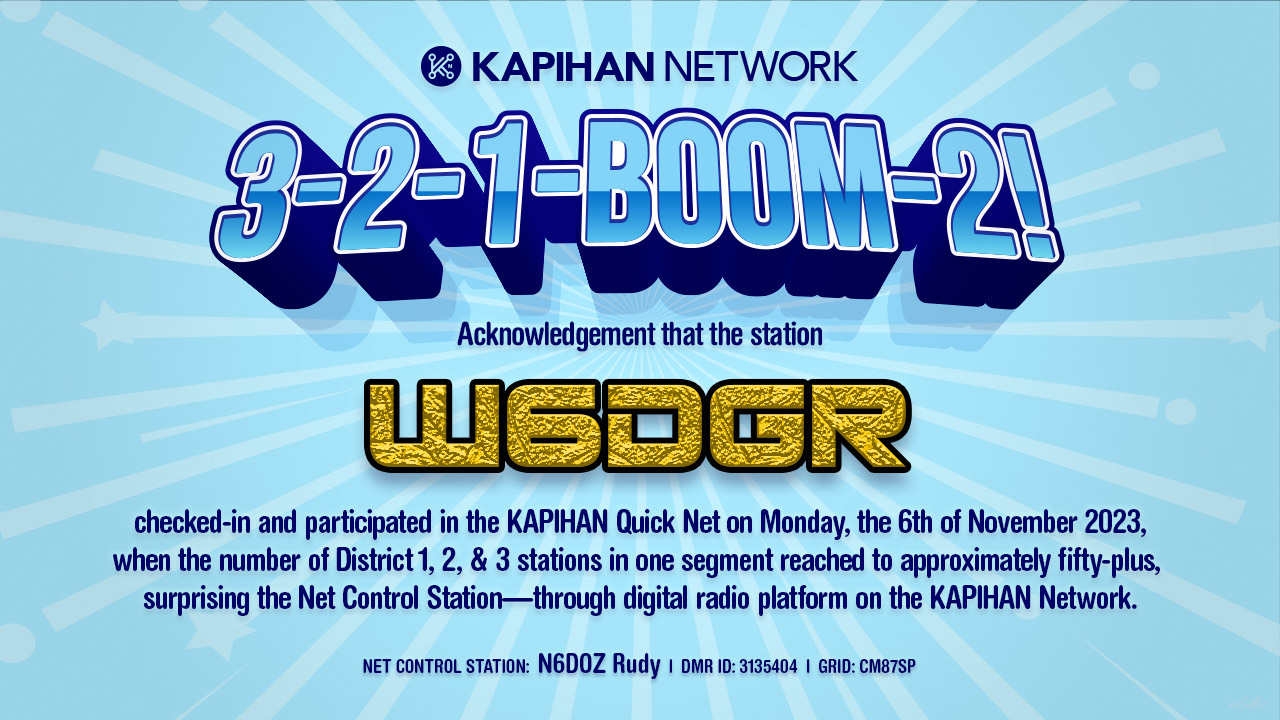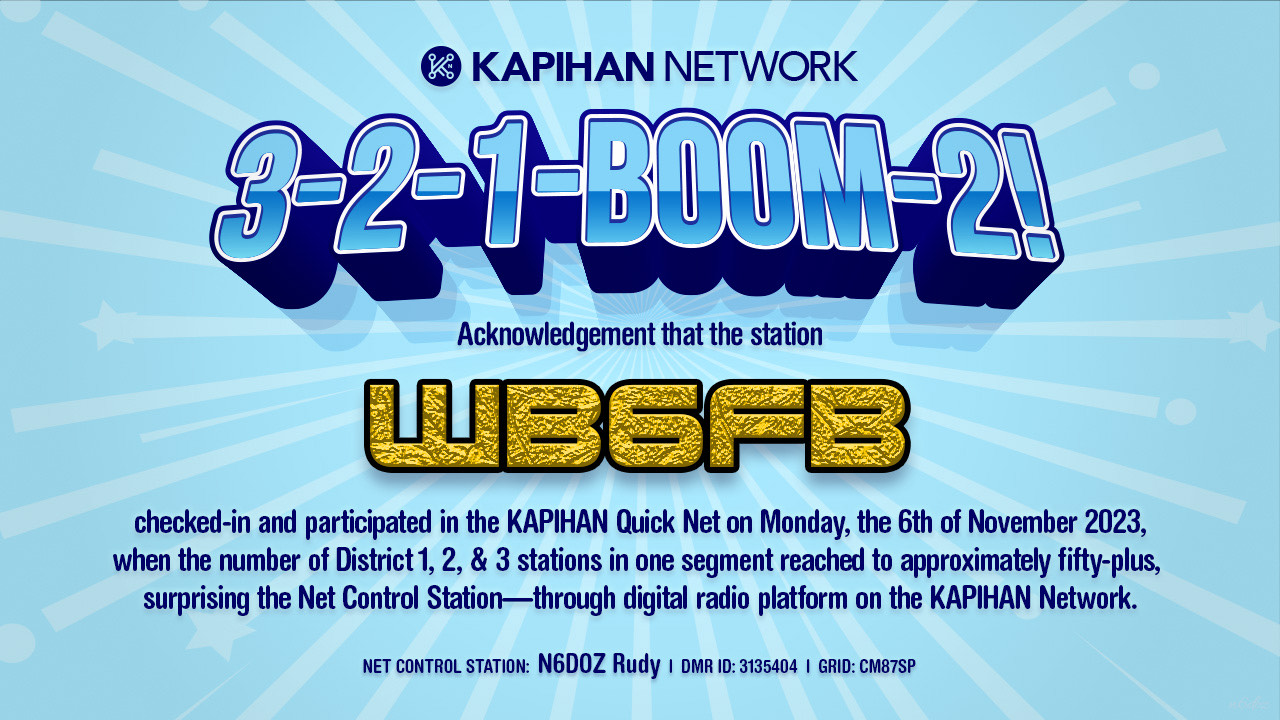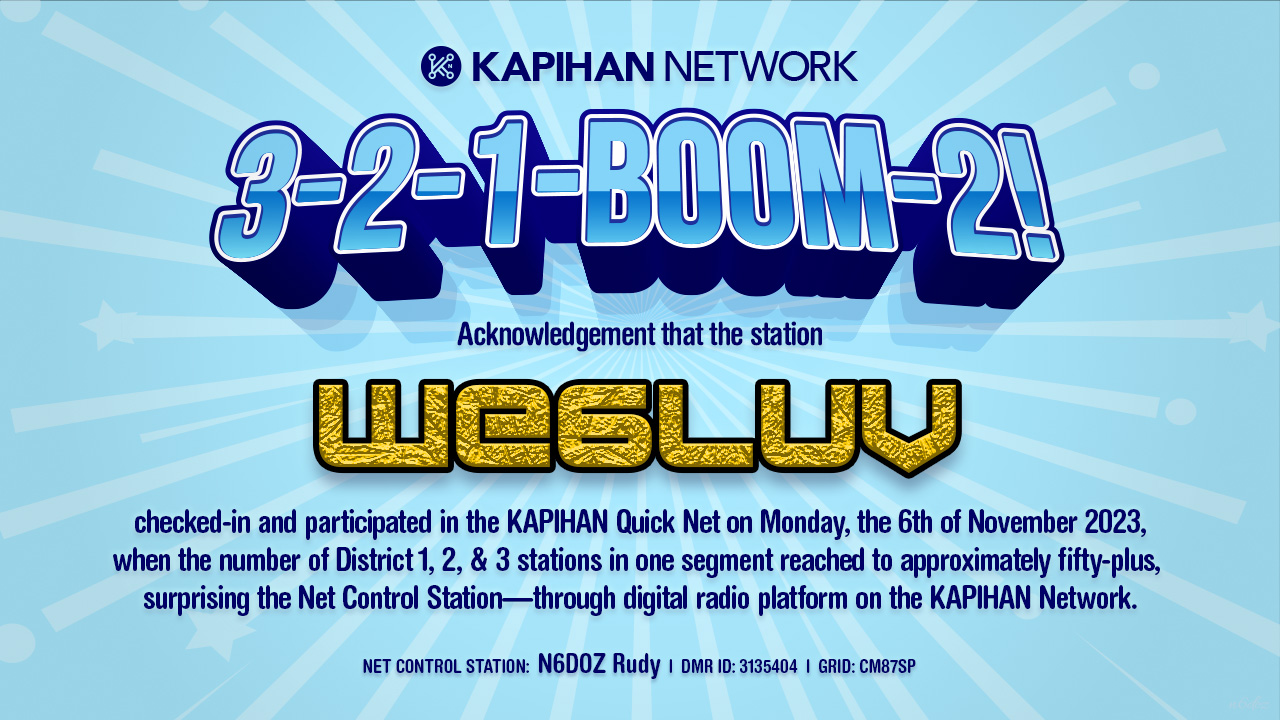 View KAPIHAN Quick Net log sheet >
List and download the eQSL files >