Holy Weekend 2022
Friday, April 15, 2022
These eQSL cards confirm the participation of the stations in the TGIF KAPIHAN Net on Good Friday / Black Saturday of the Holy Weekend of 2022—the 15th-16th of April through digital platform on the KAPIHAN NETWORK.
Net Control: 4I1BFT Gaia & DV1K Kiko
Mediating Control Station: N6DOZ Rudy
Thank you for participating. Salamat po sa inyong lahat. 7-3!
View the net log sheet >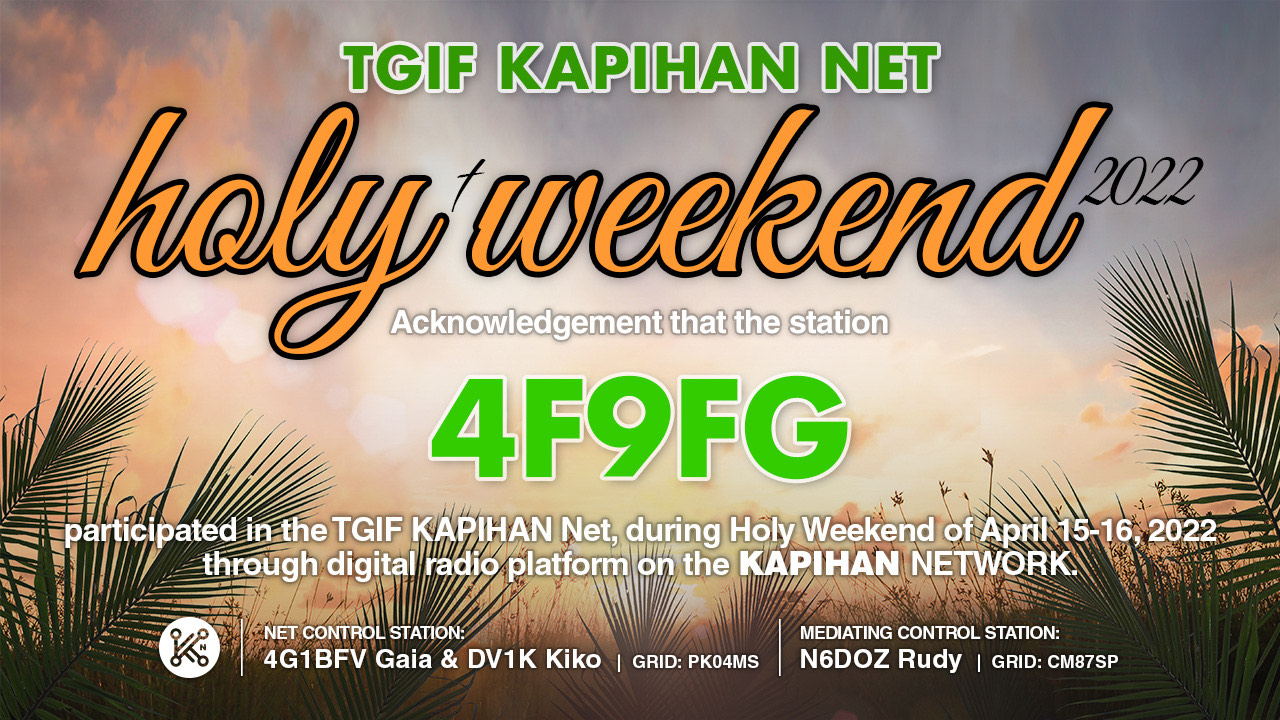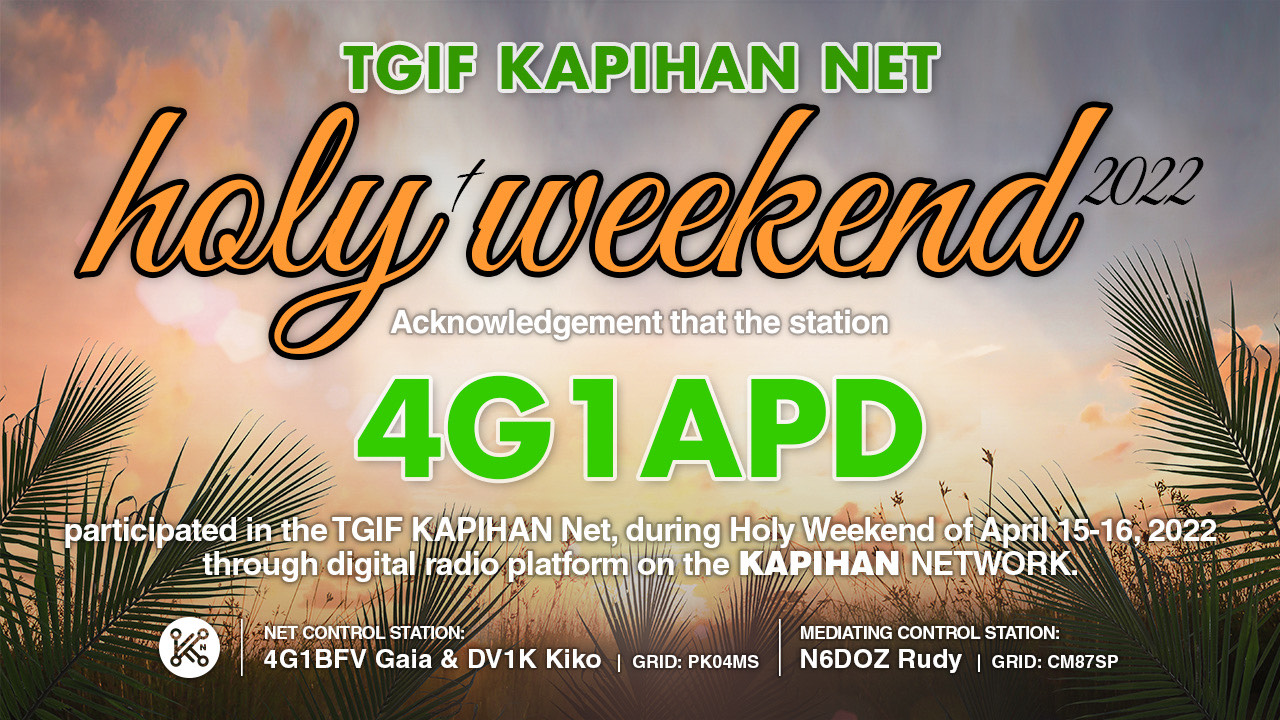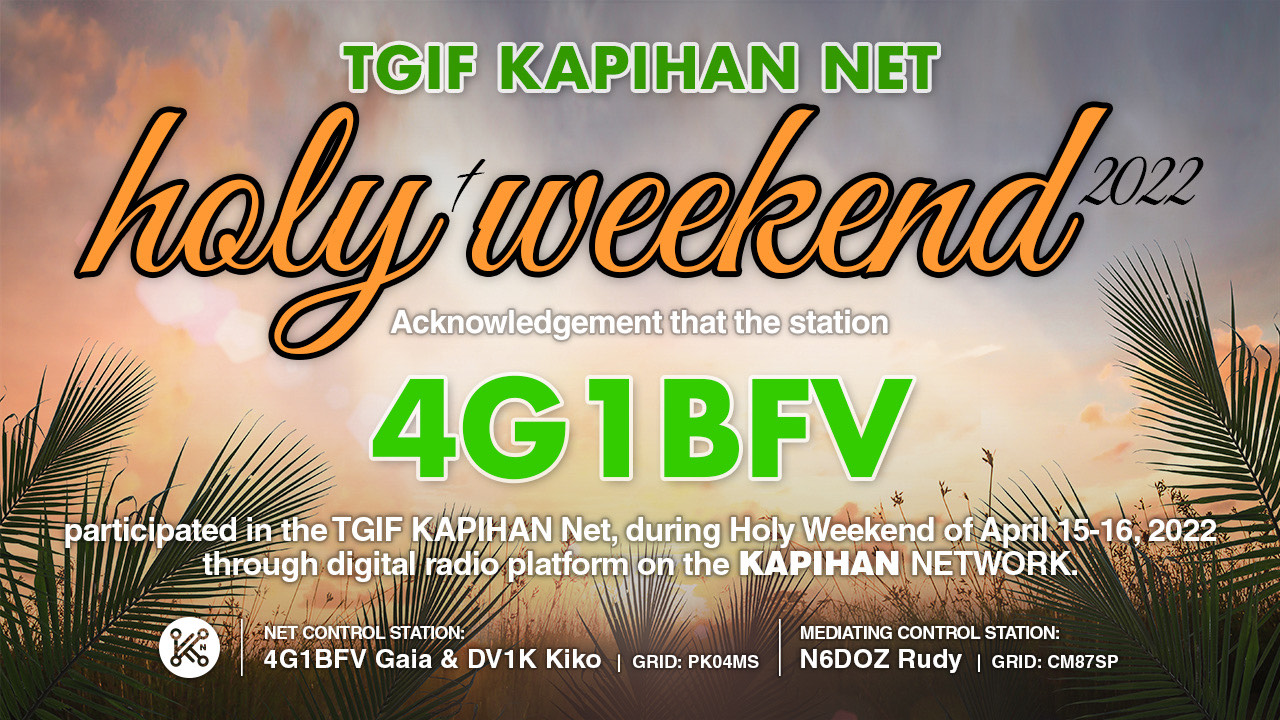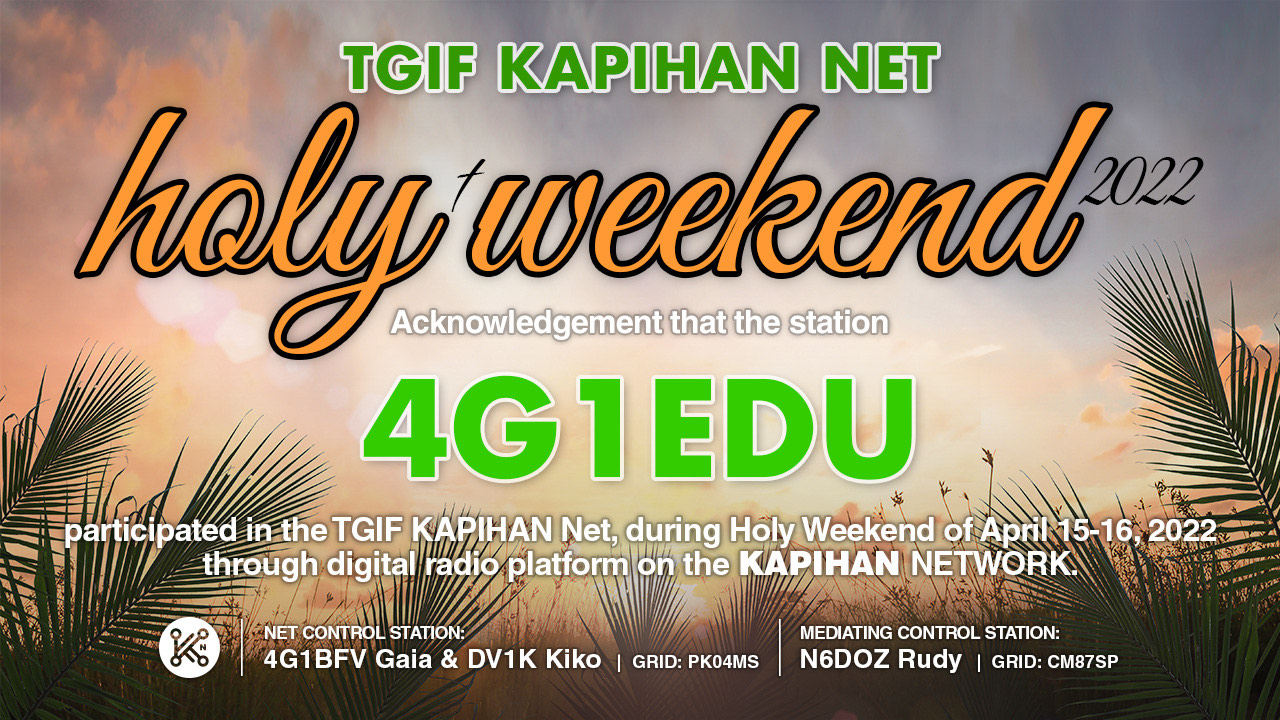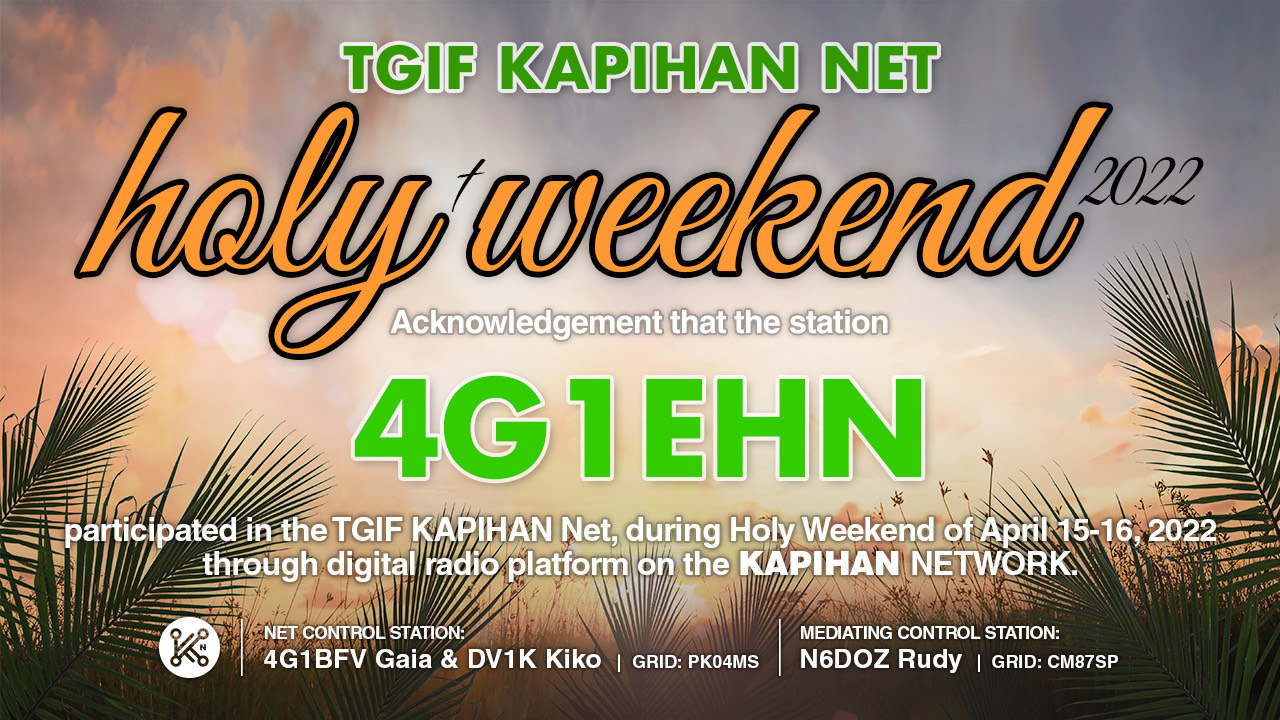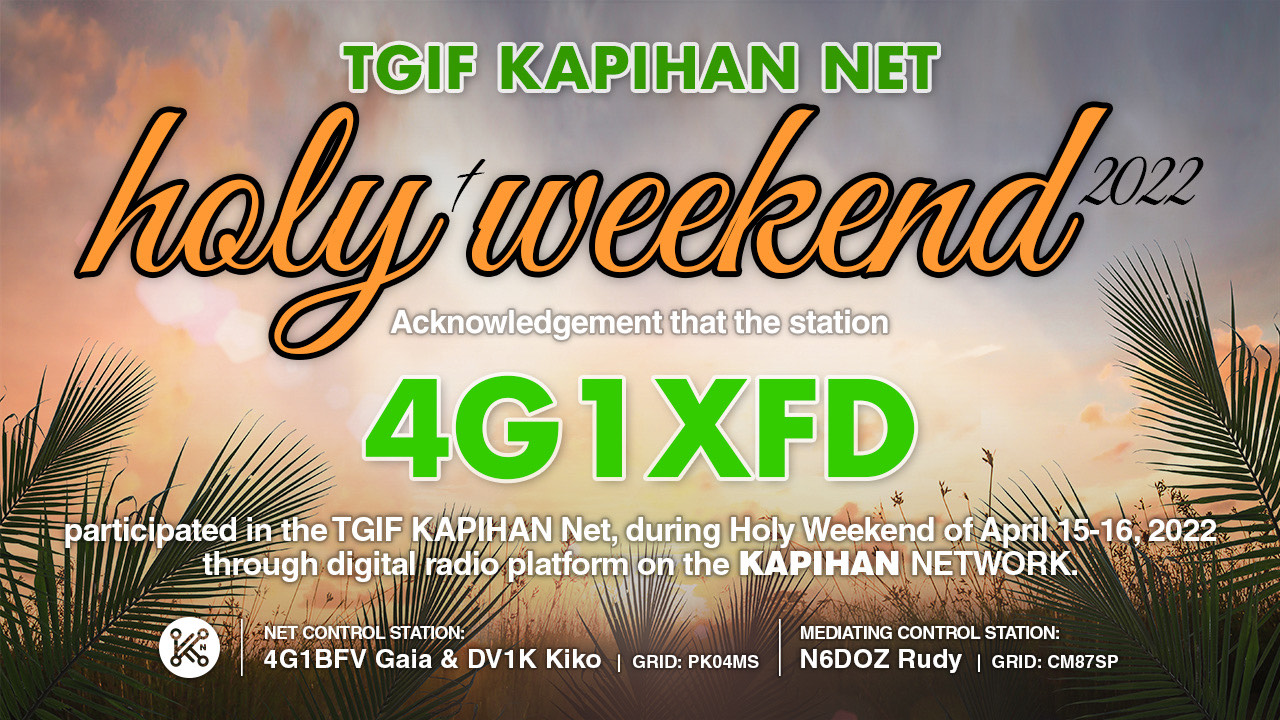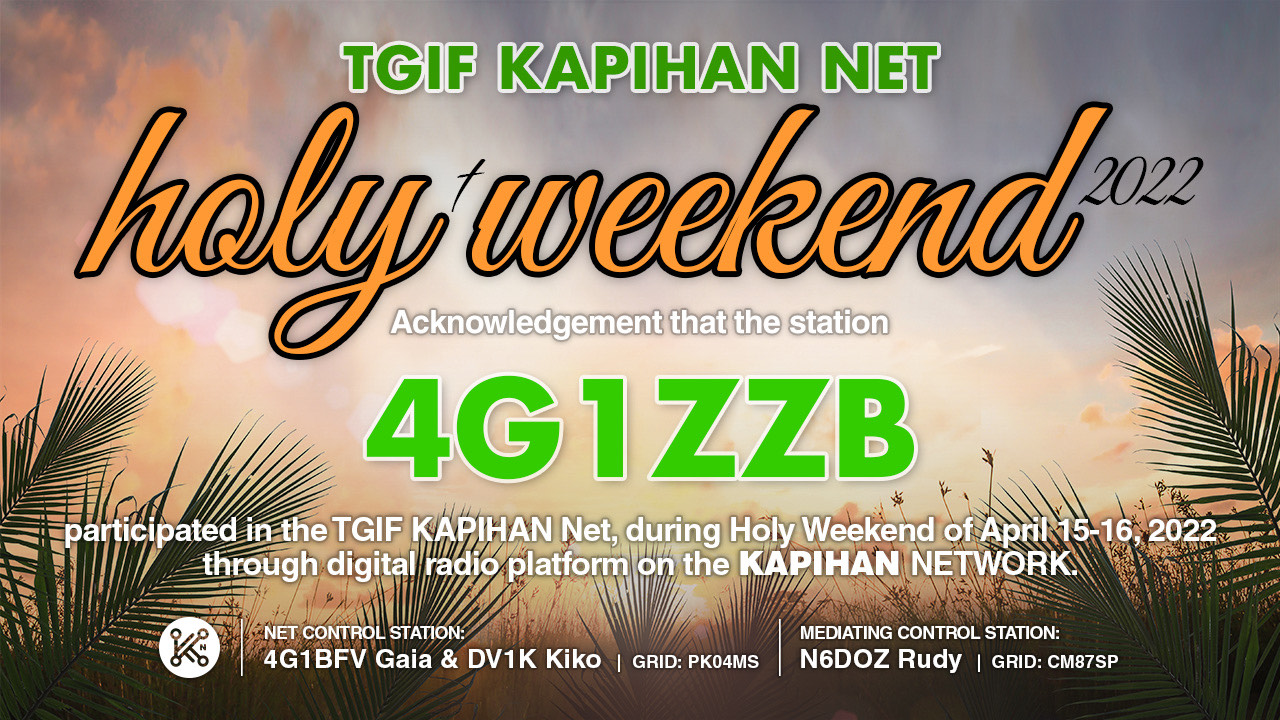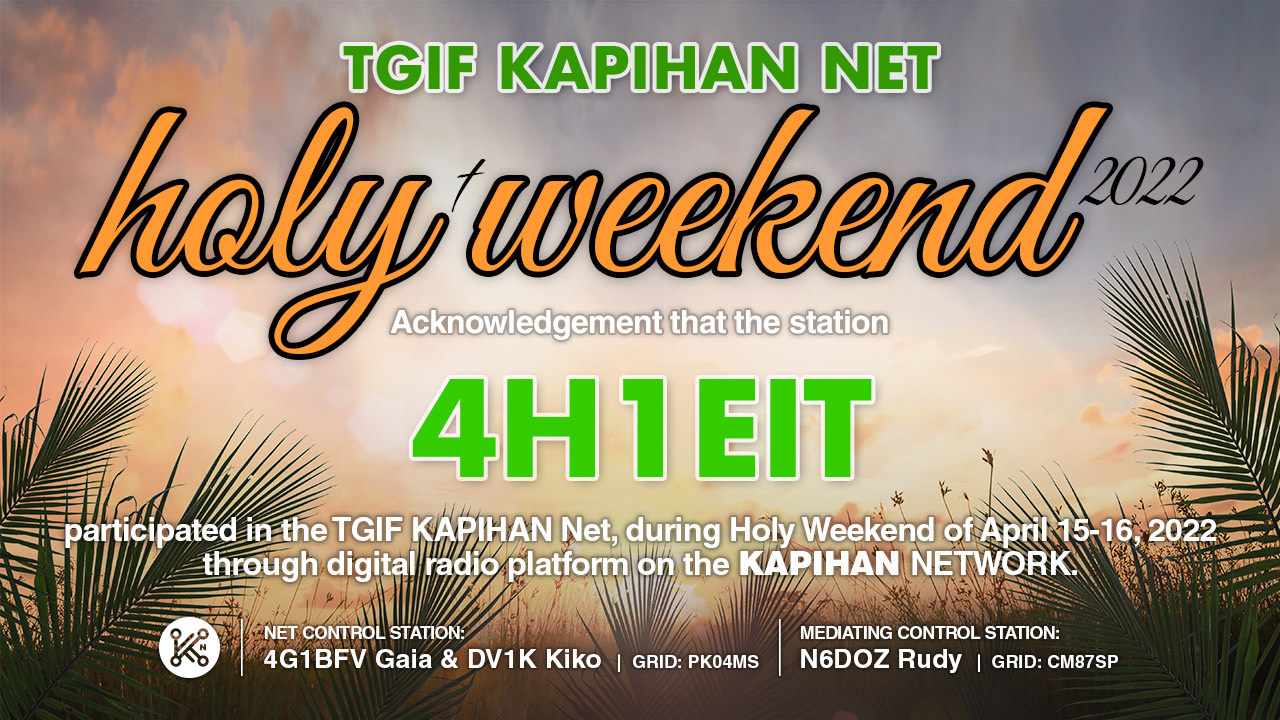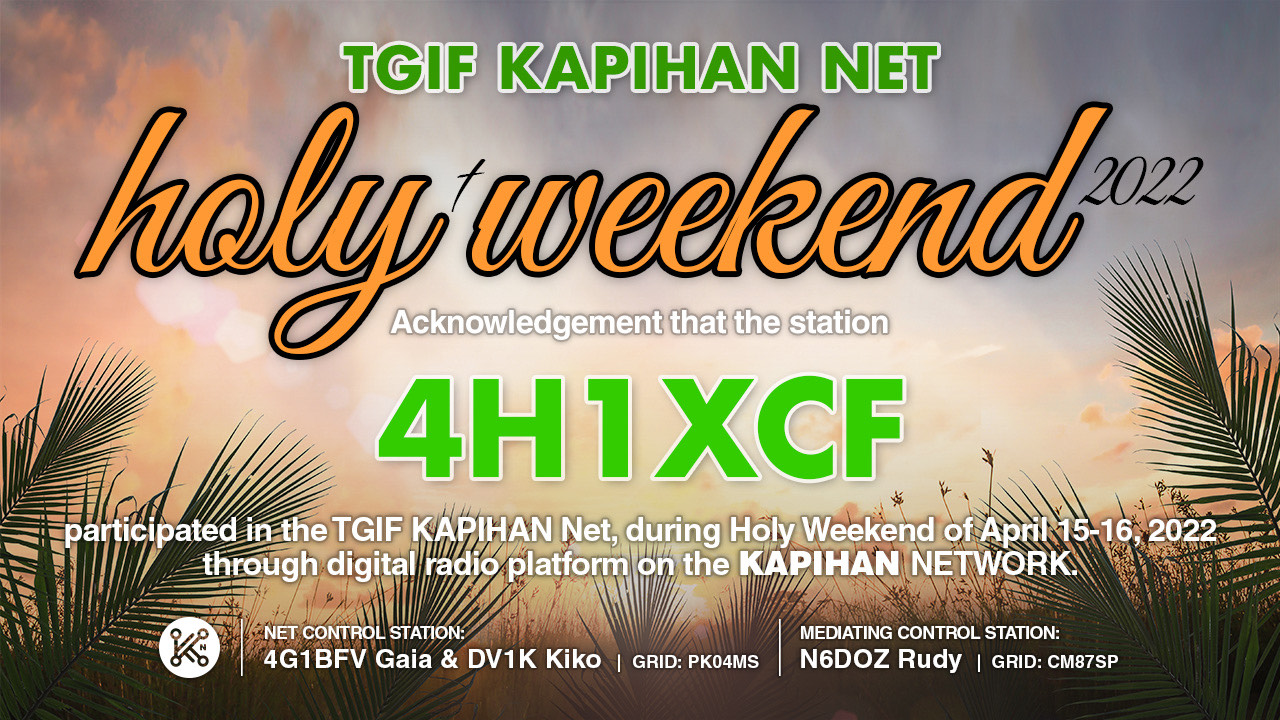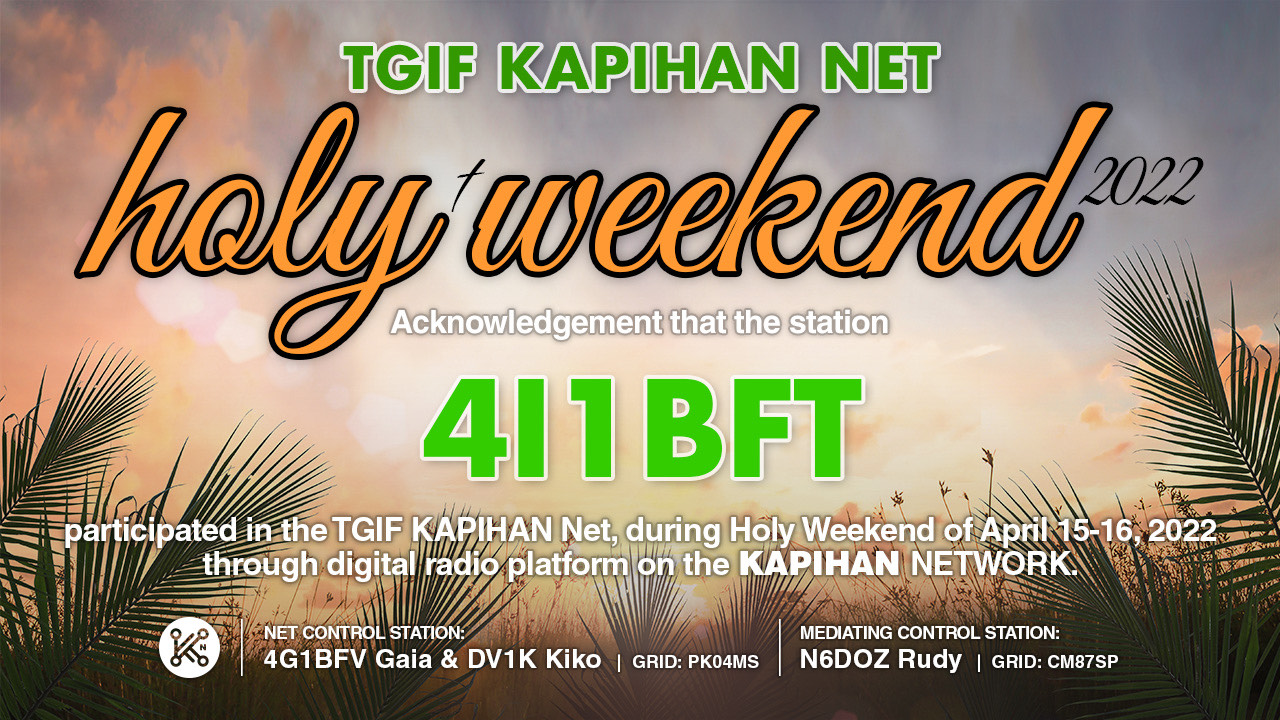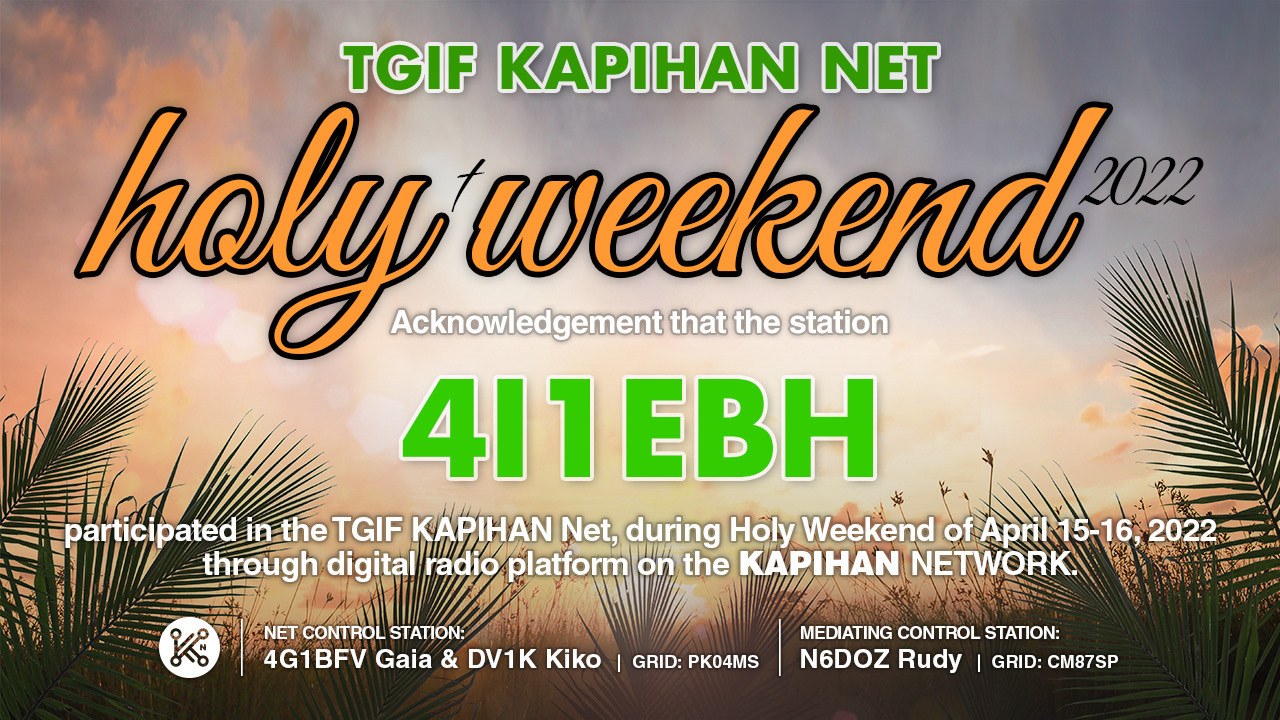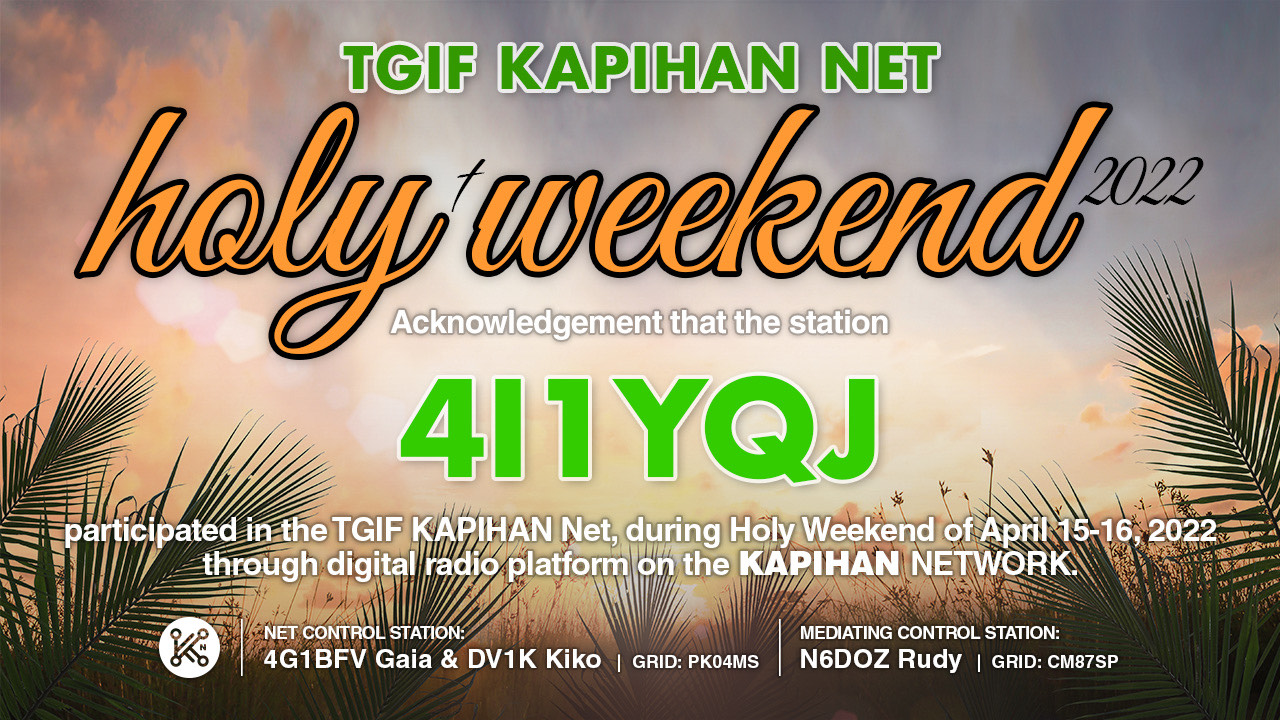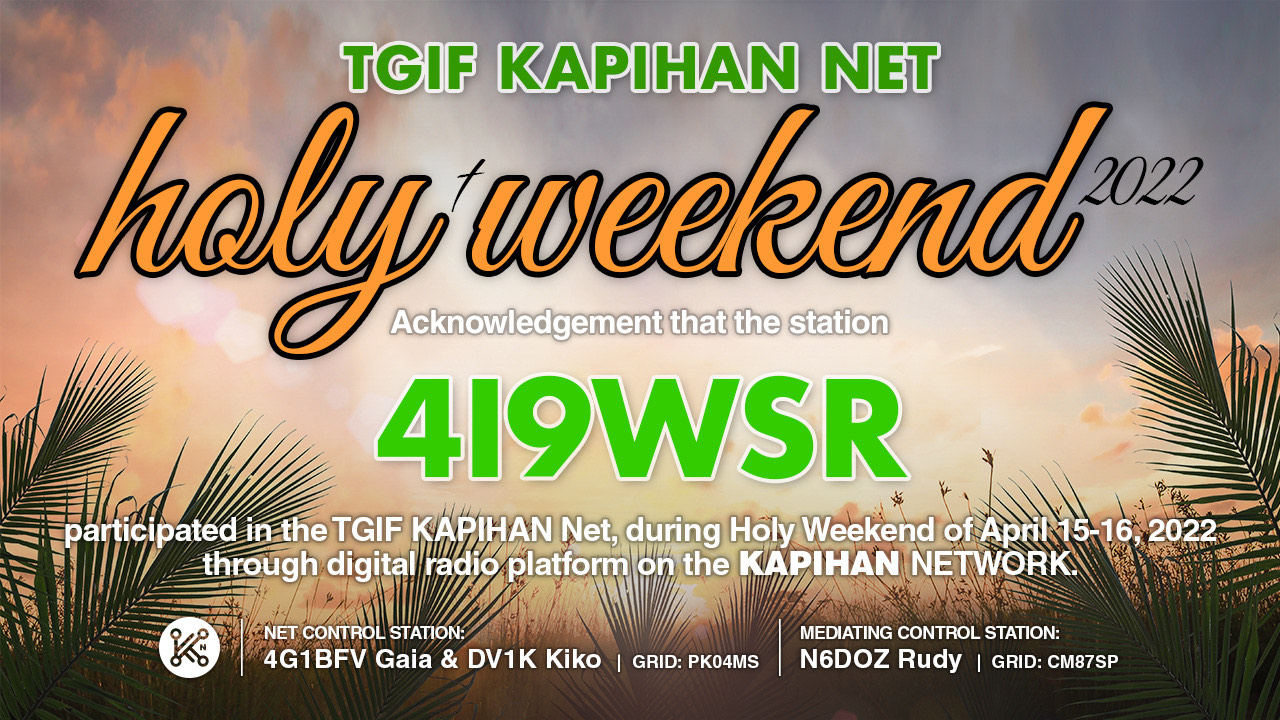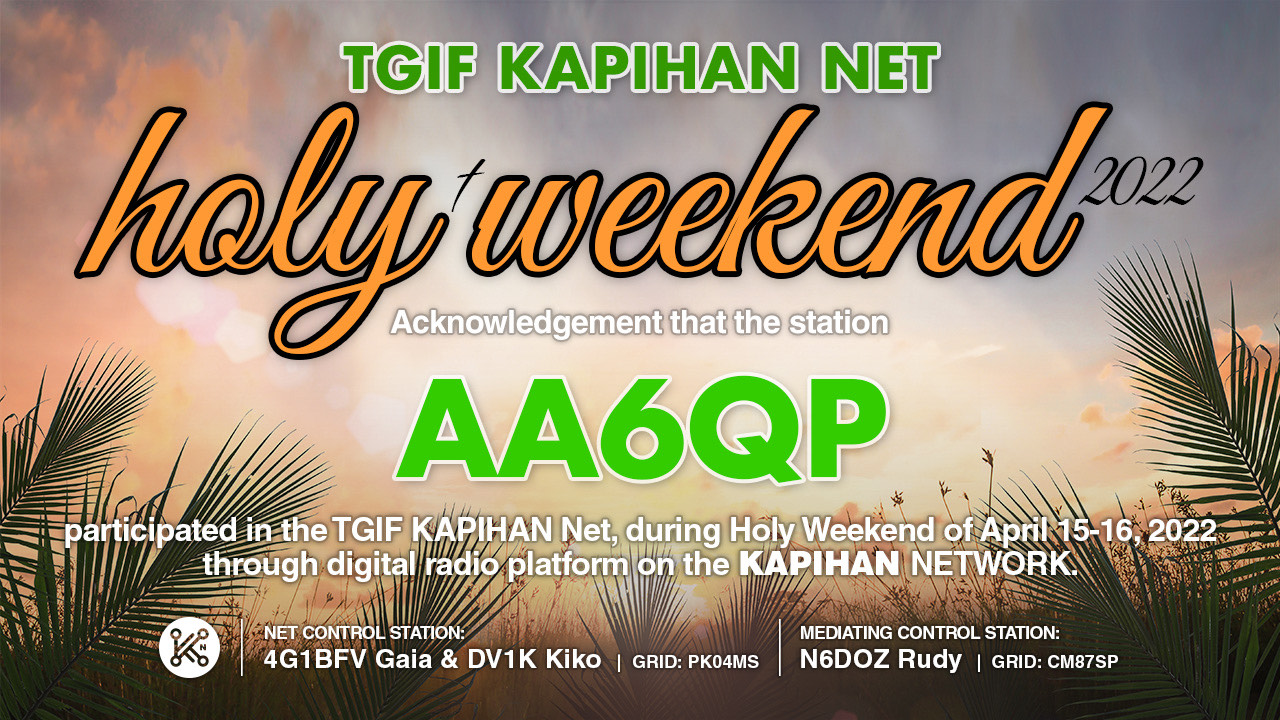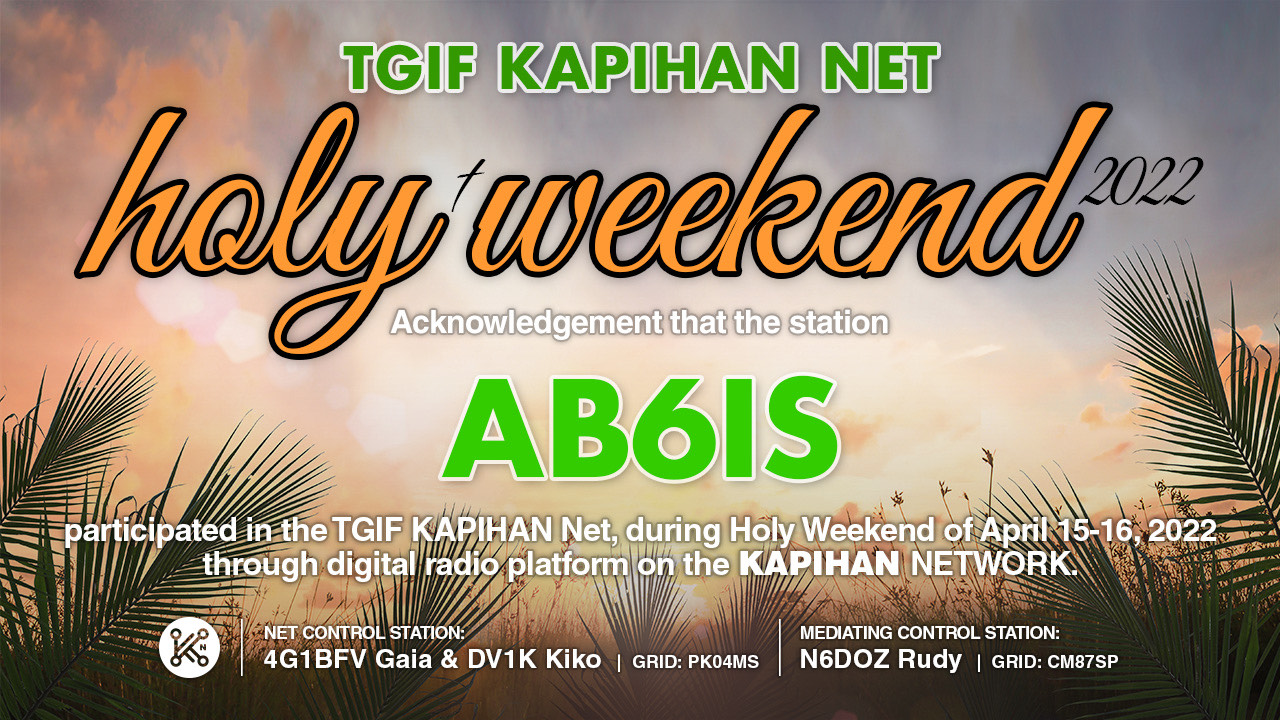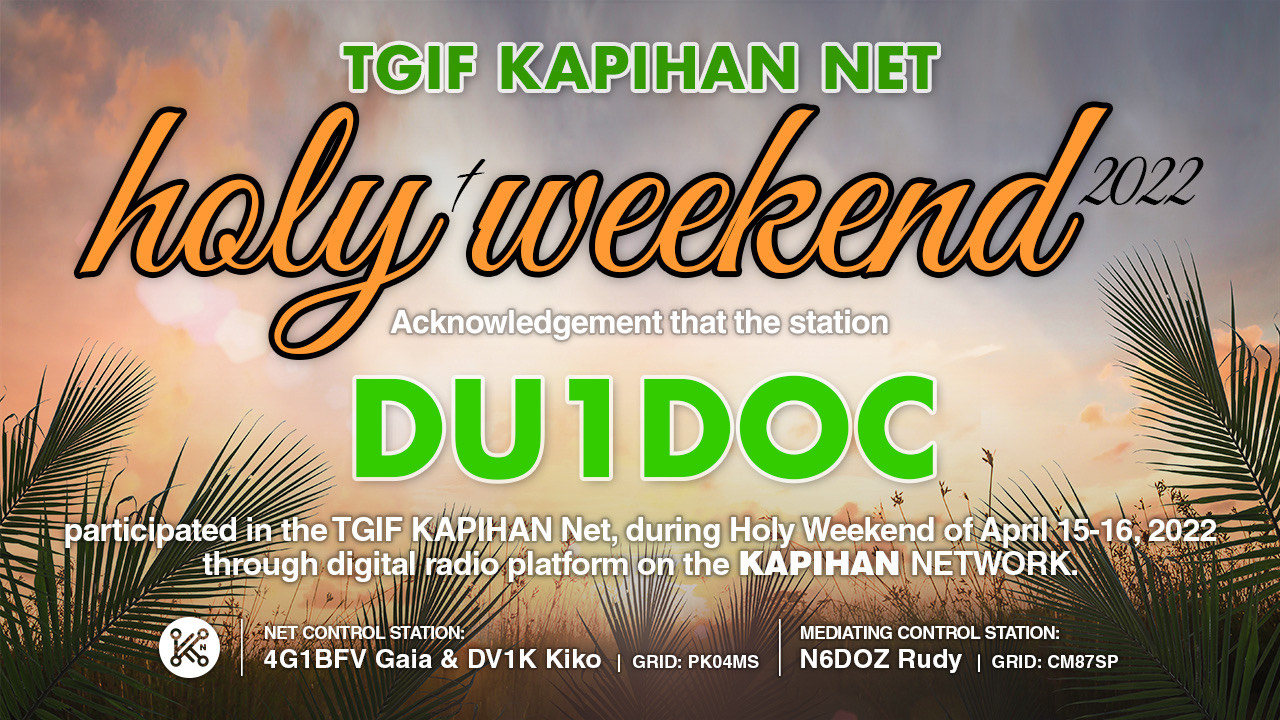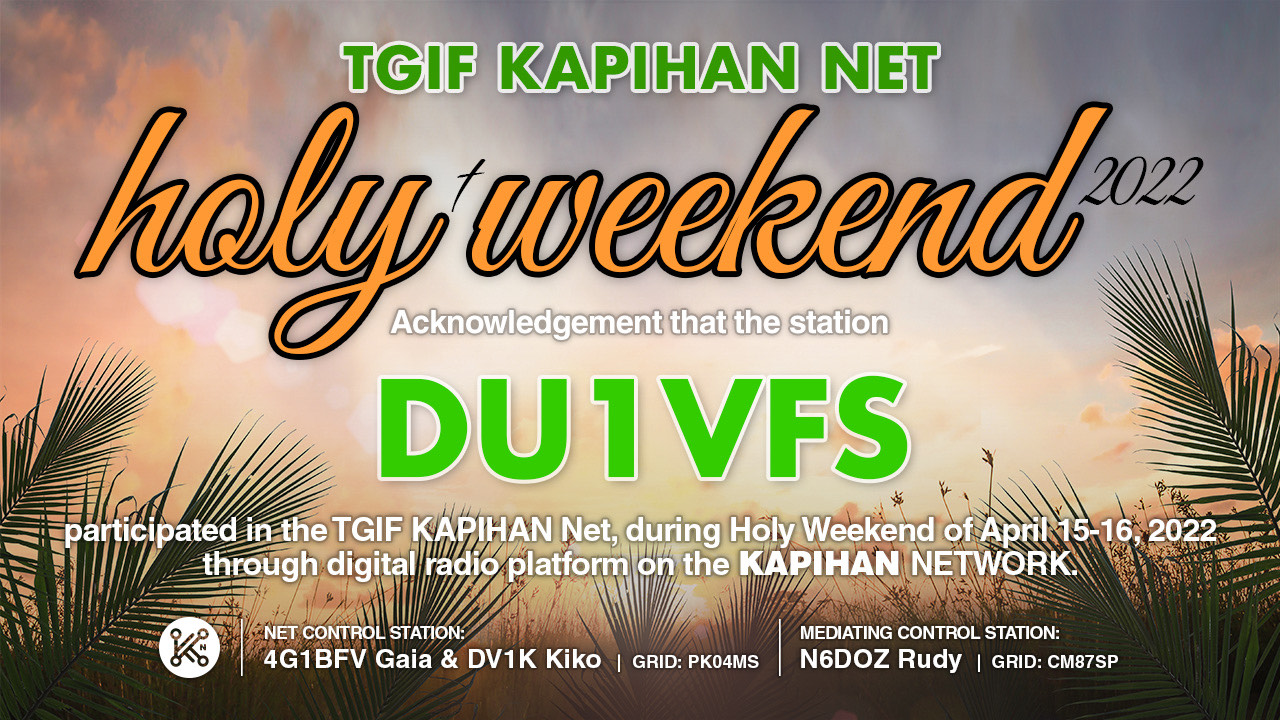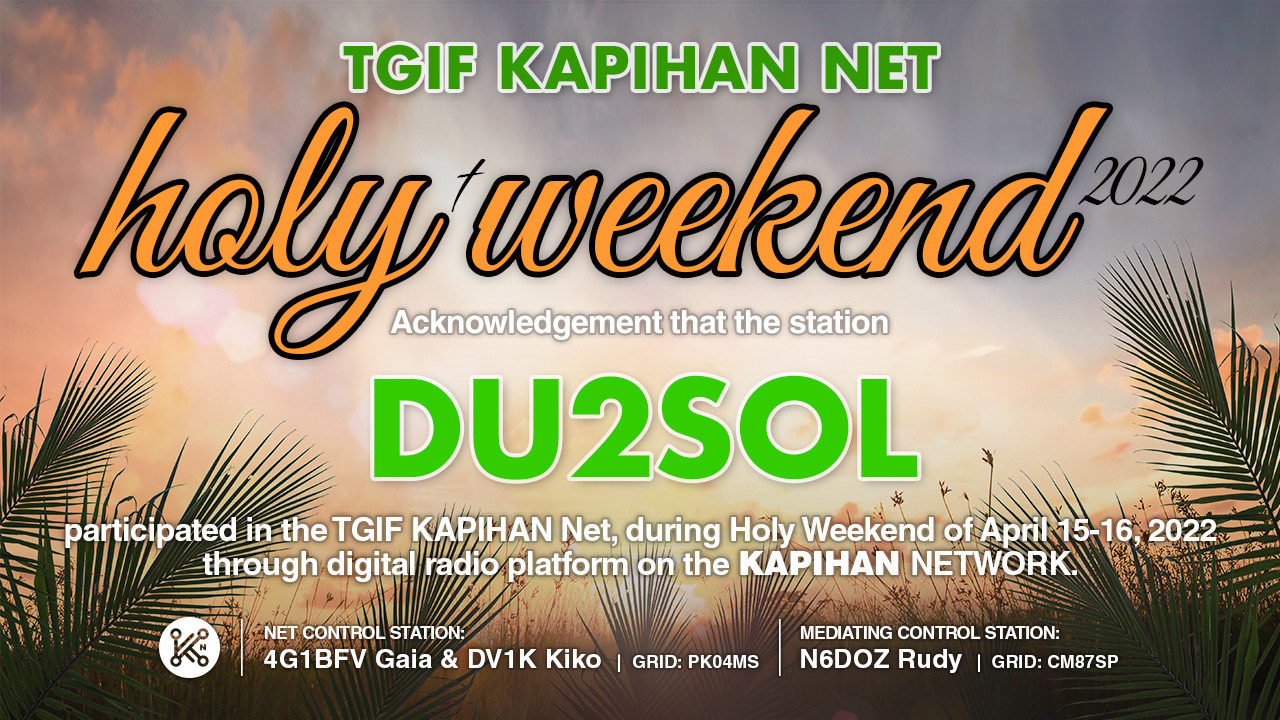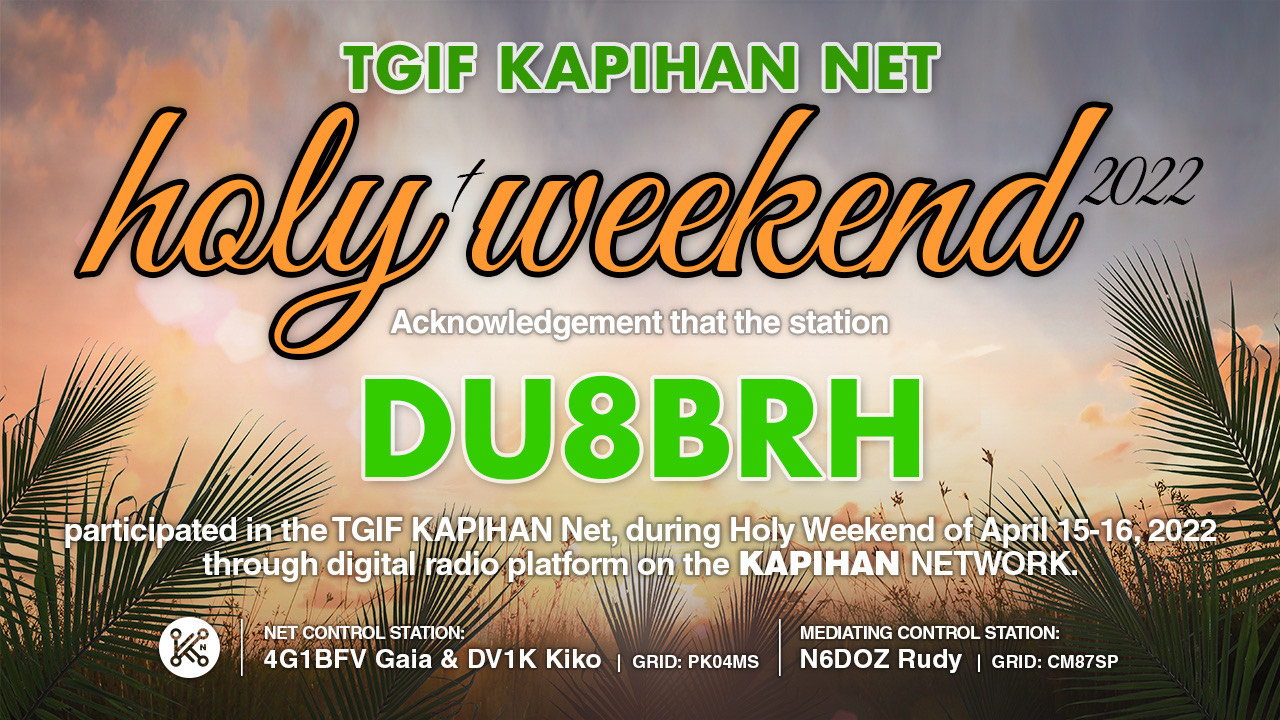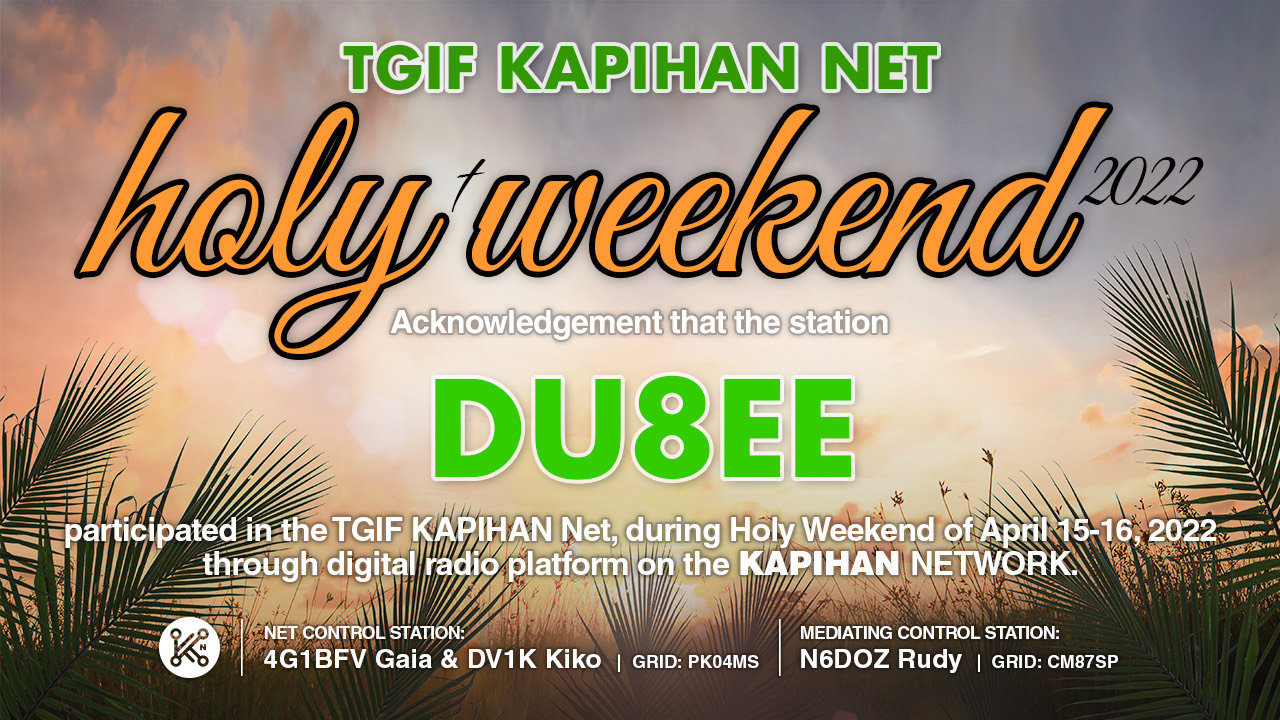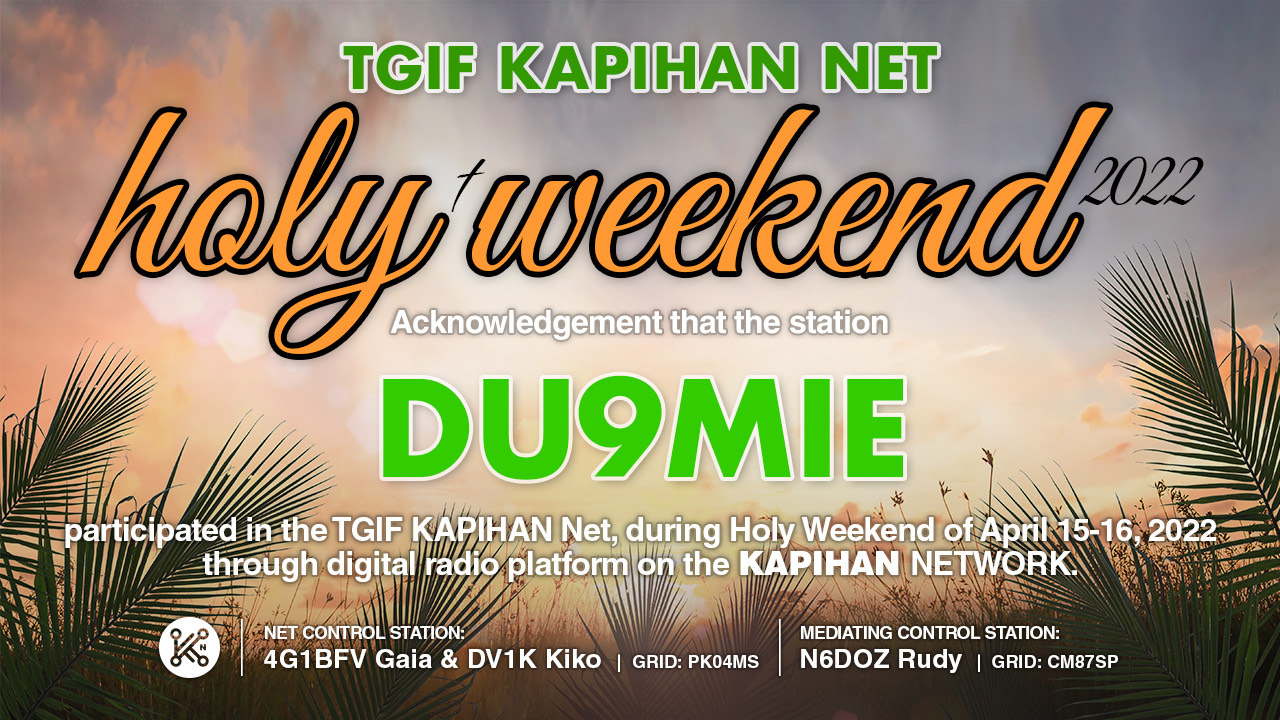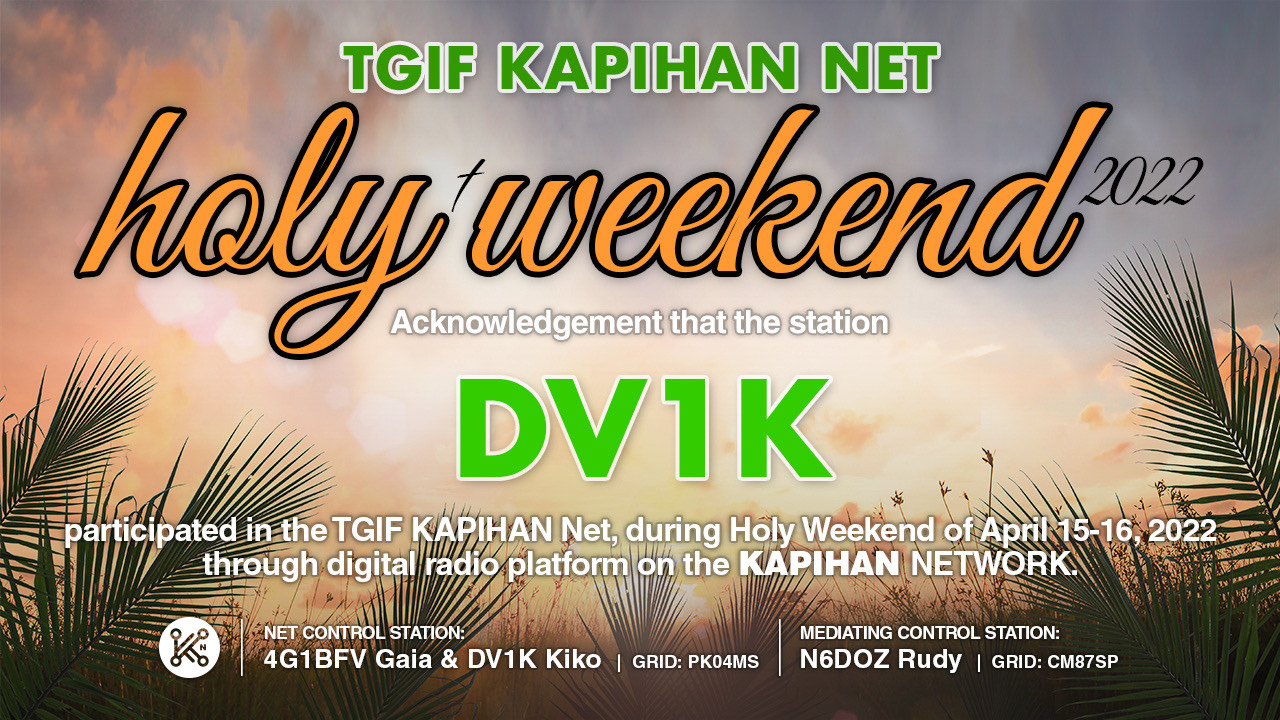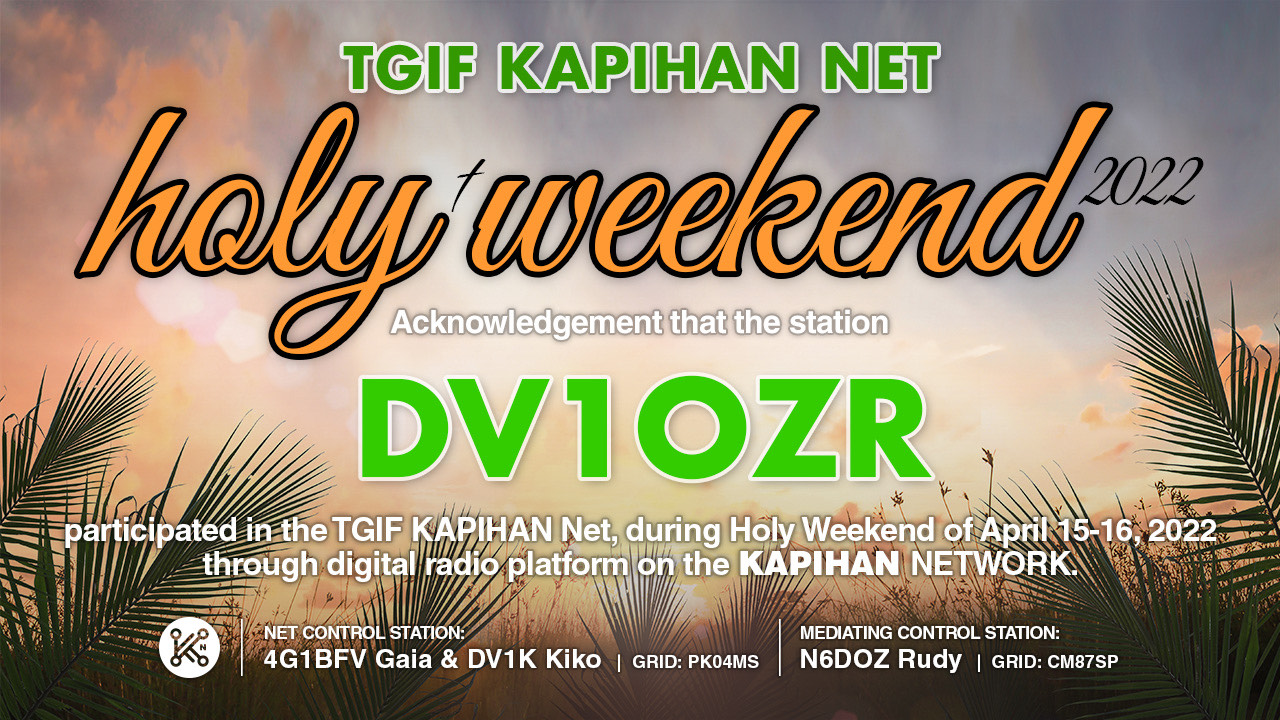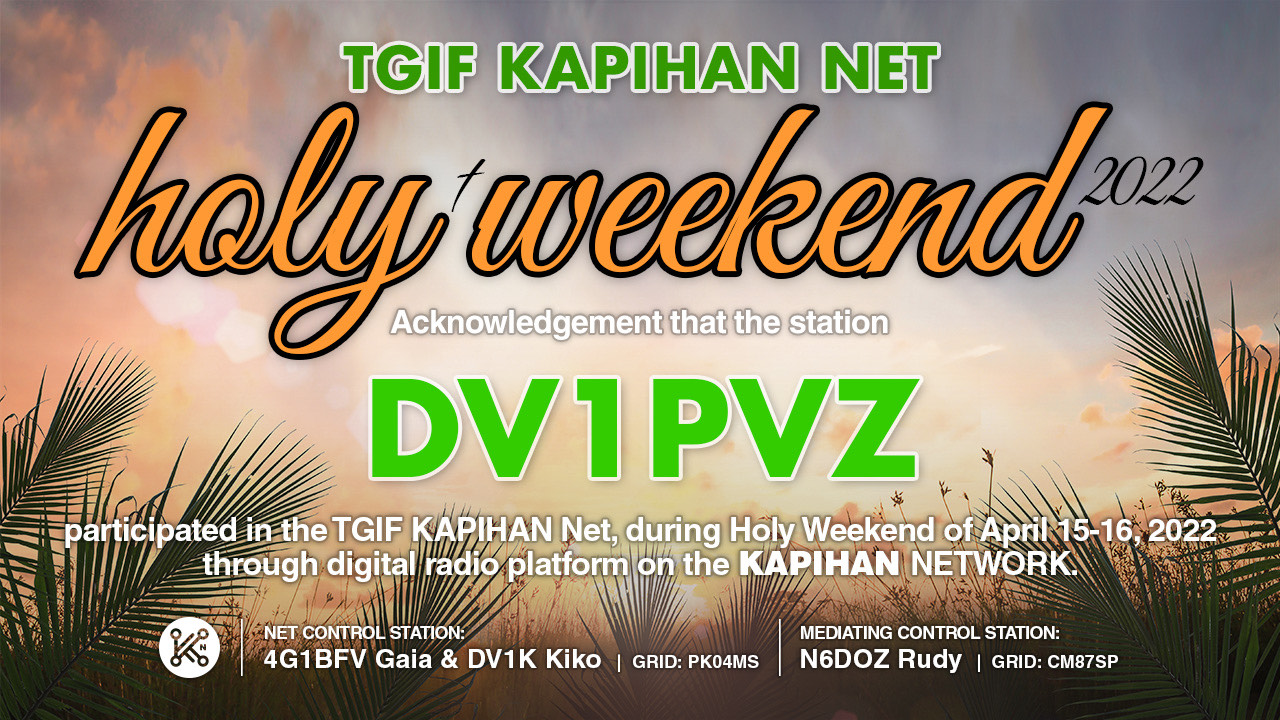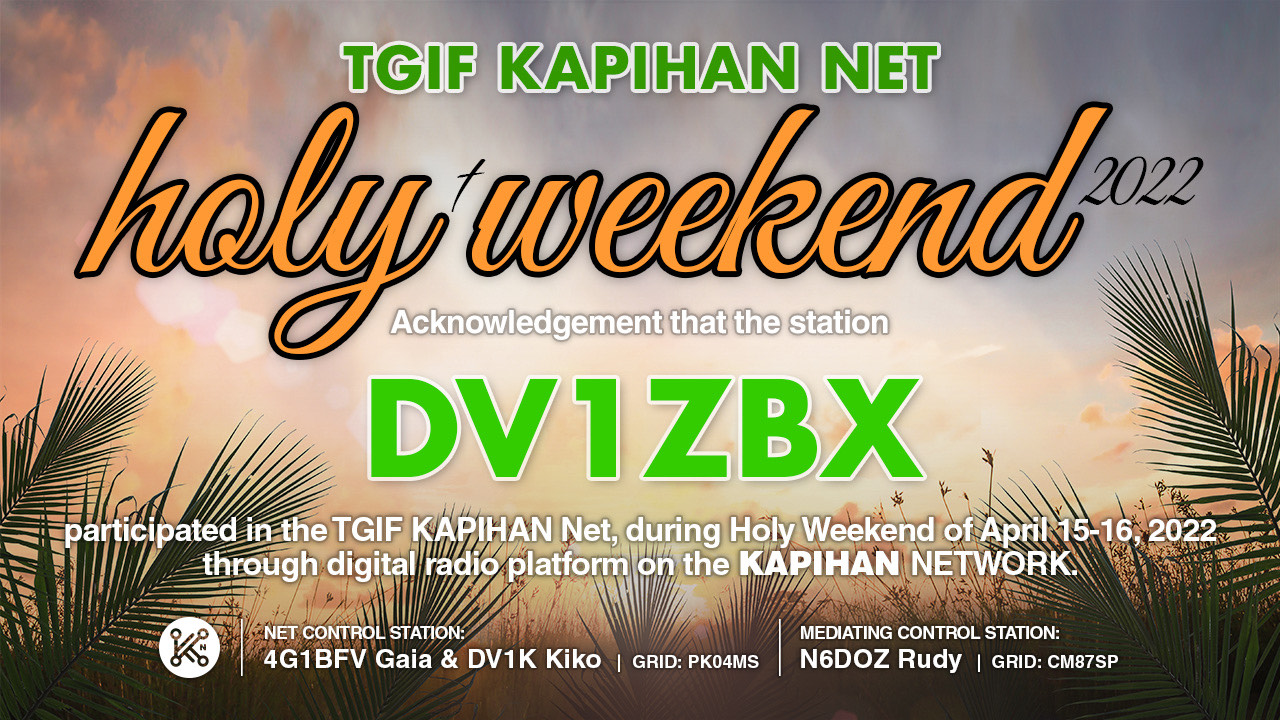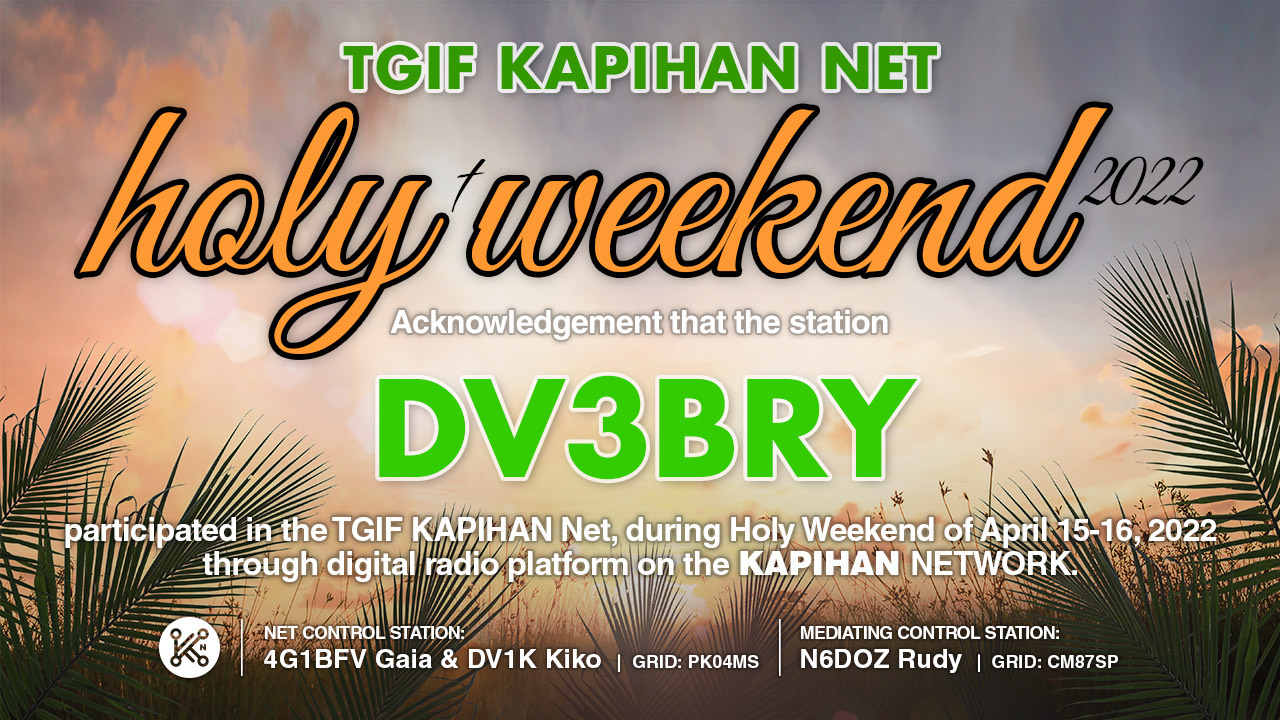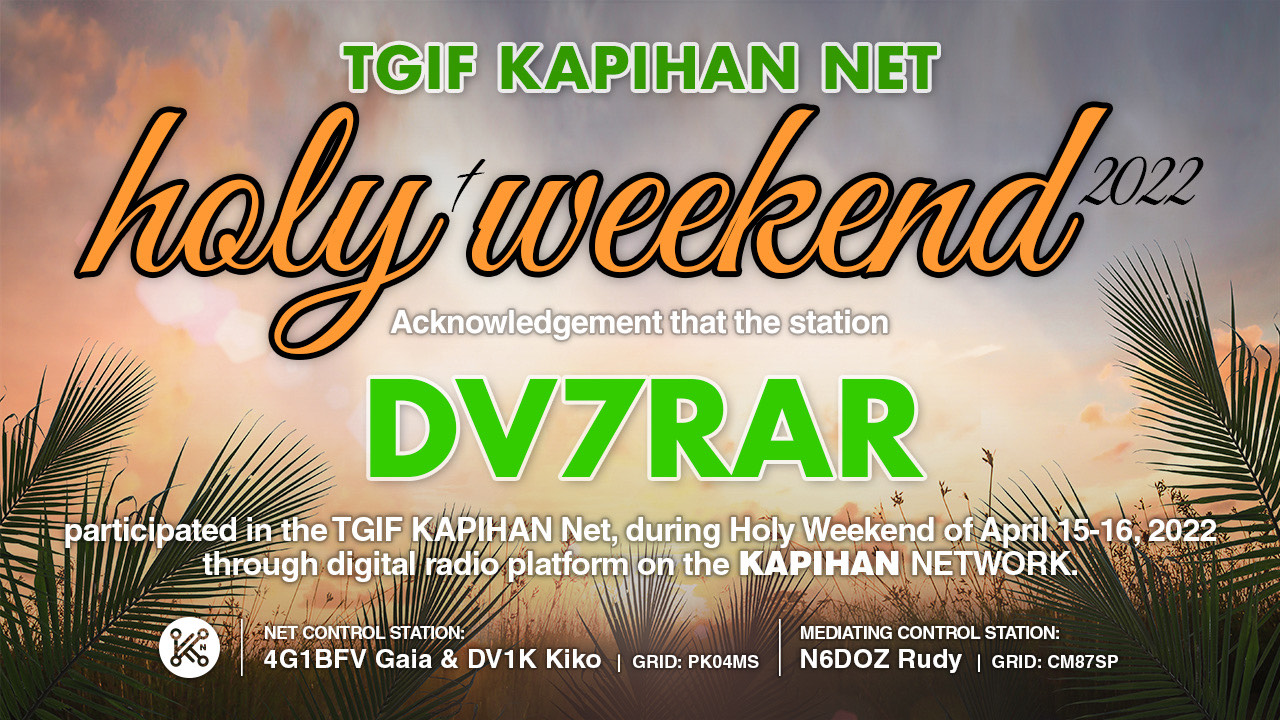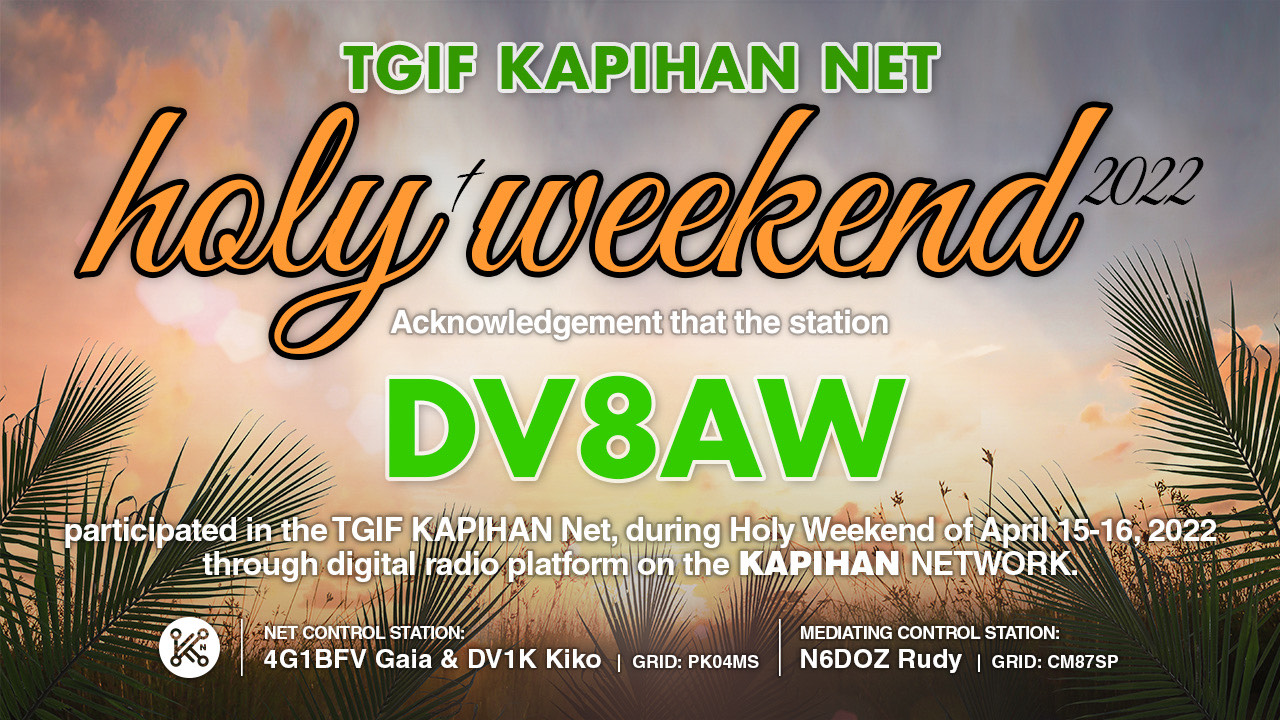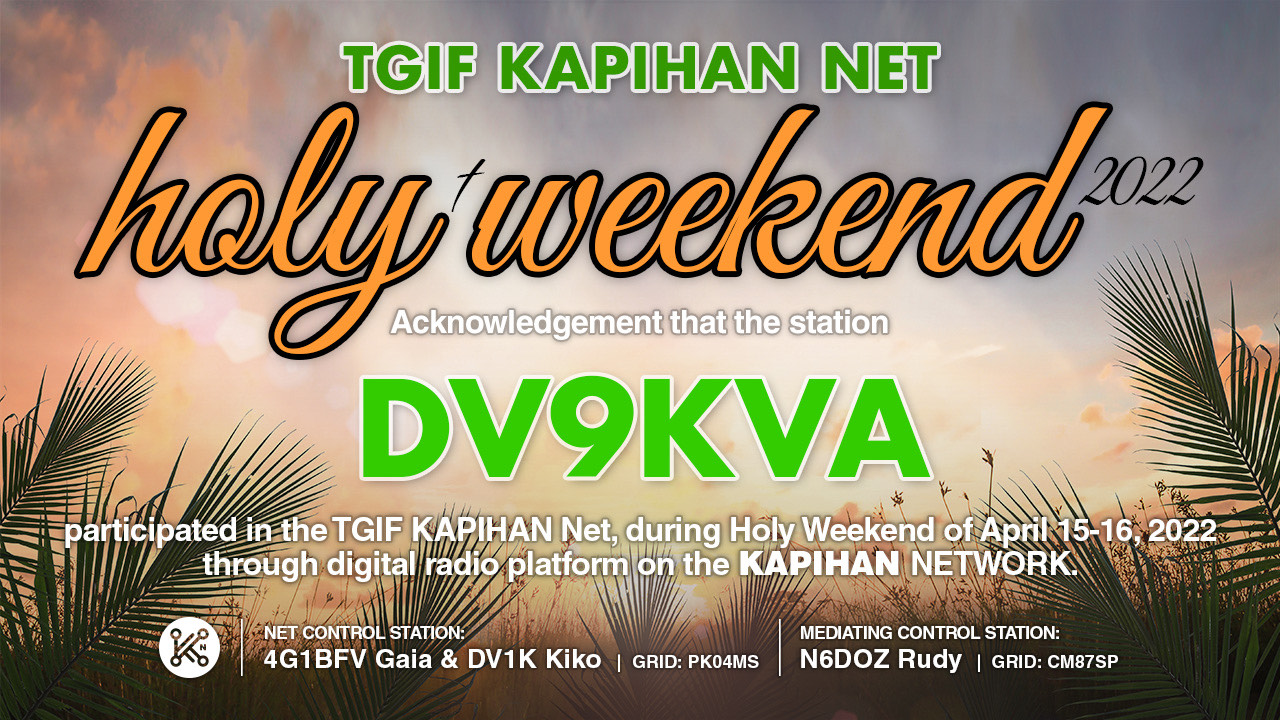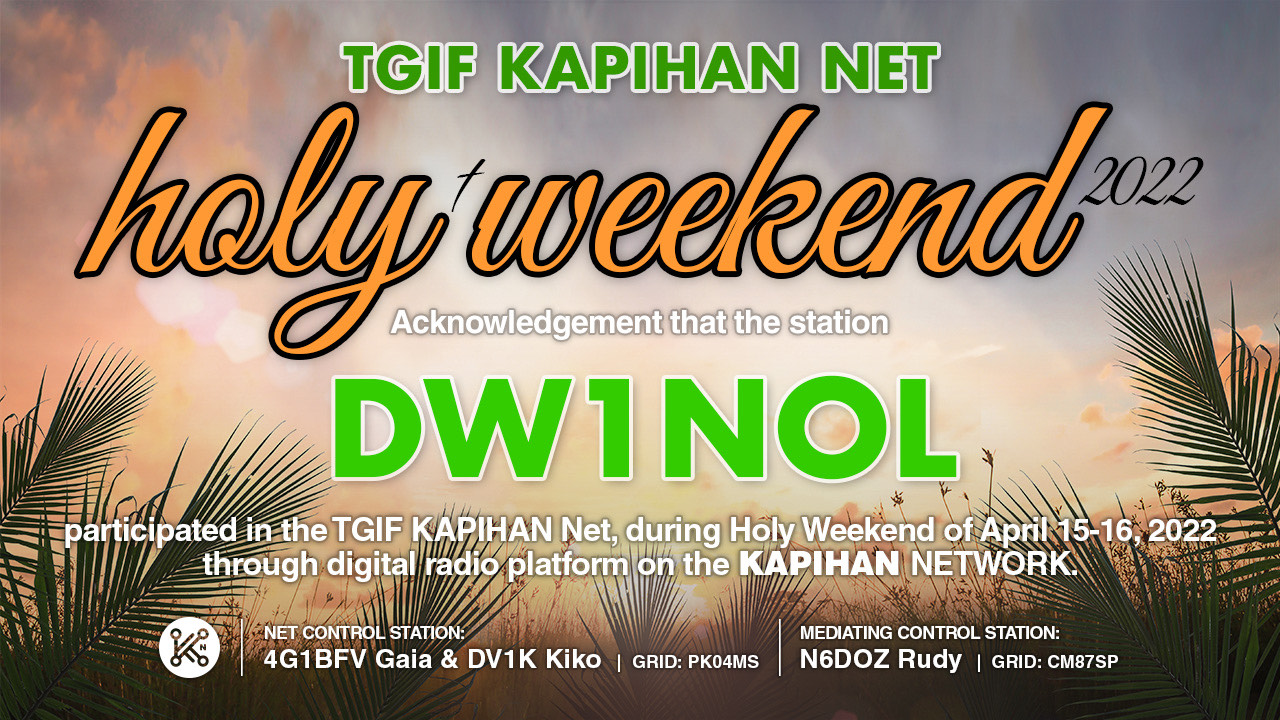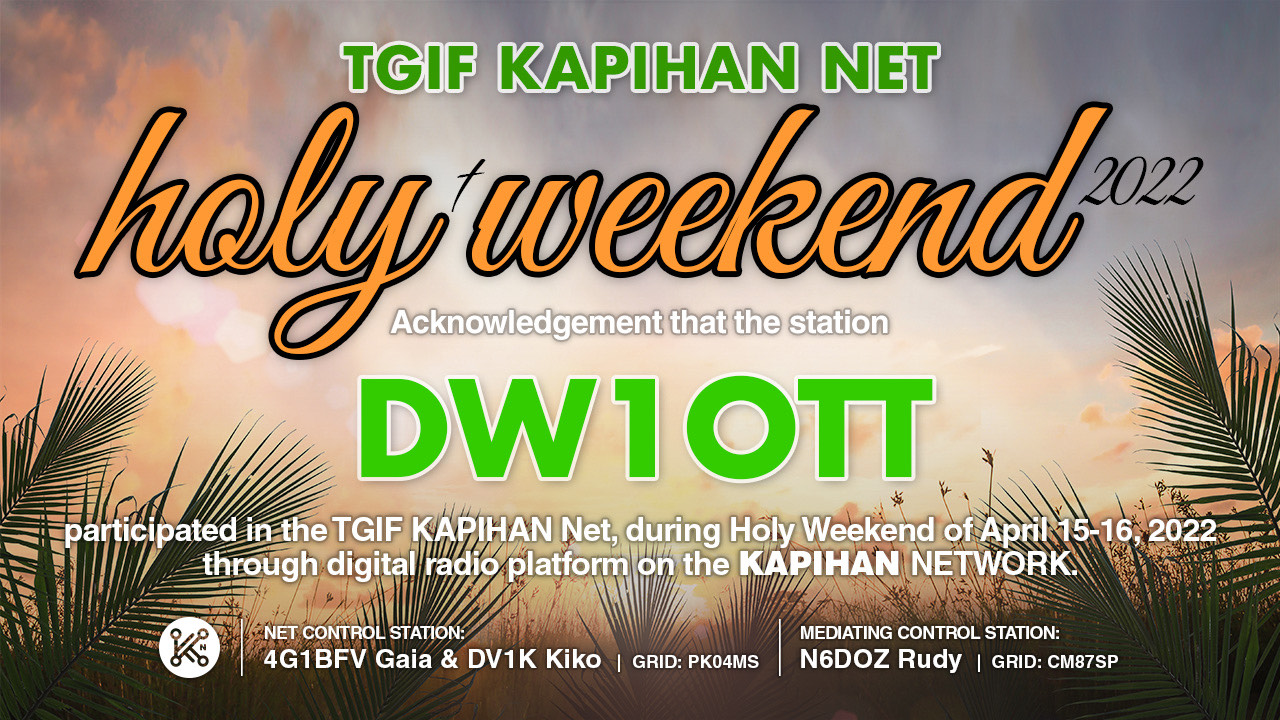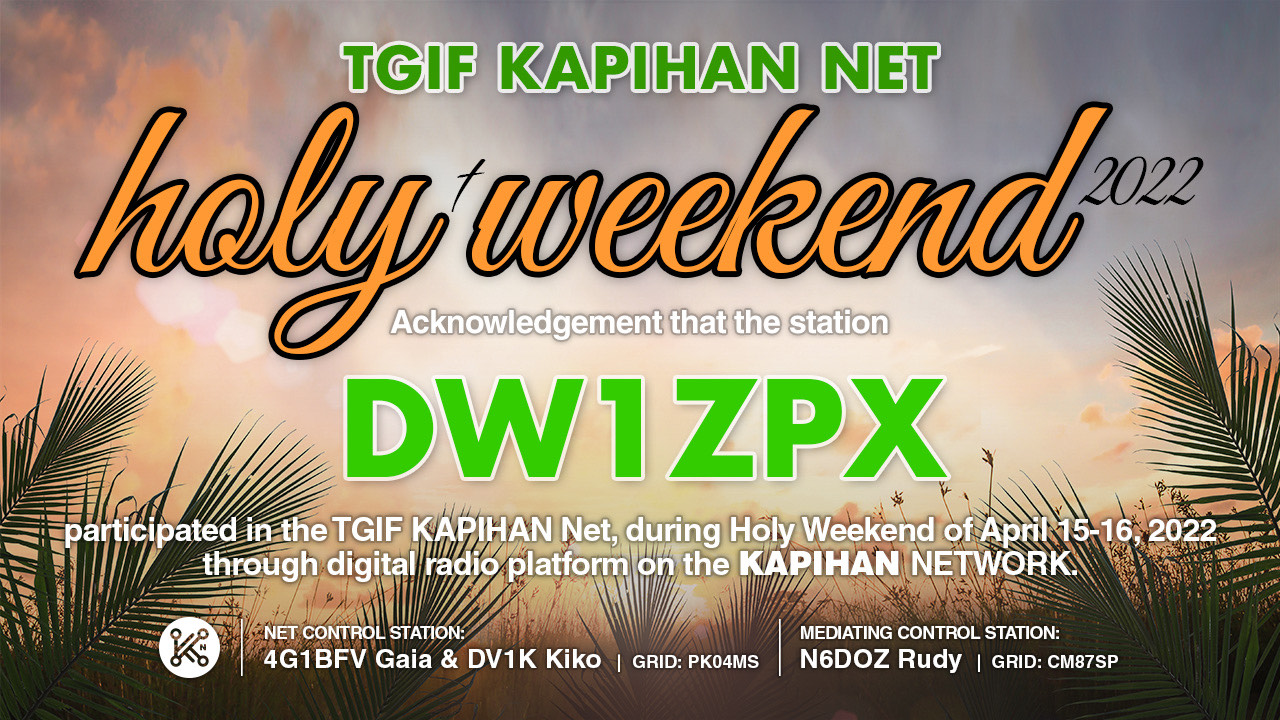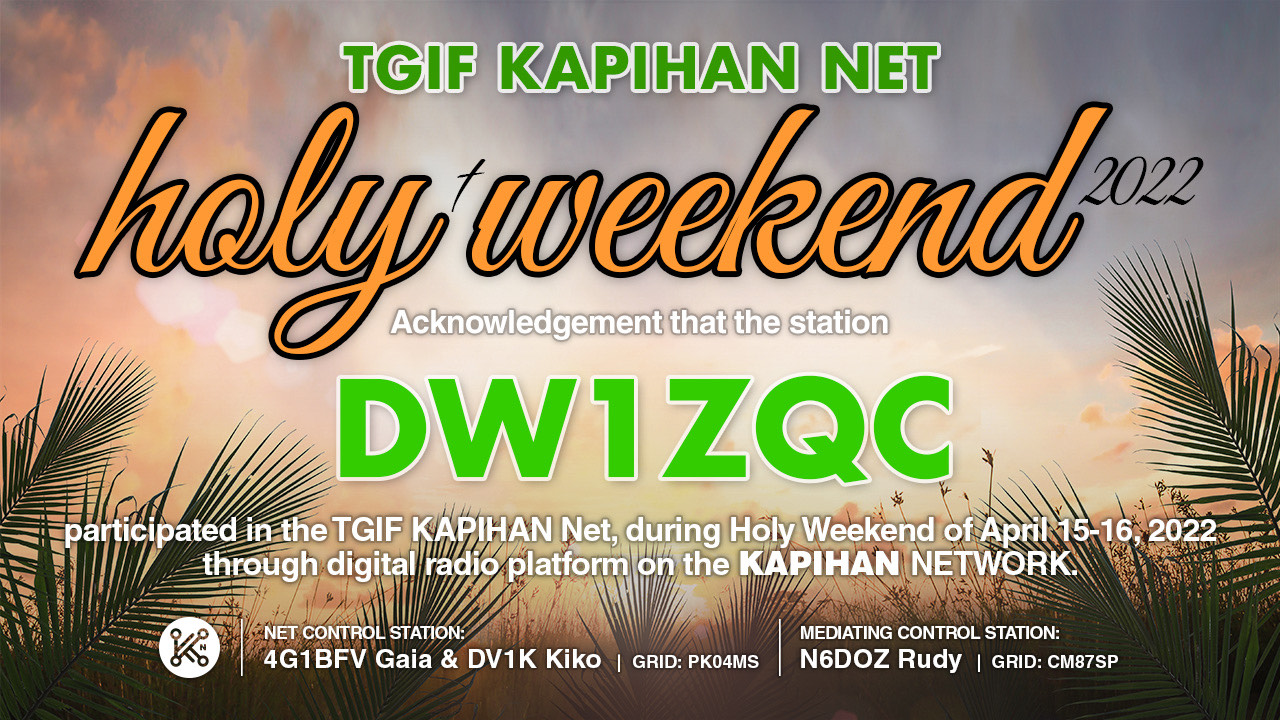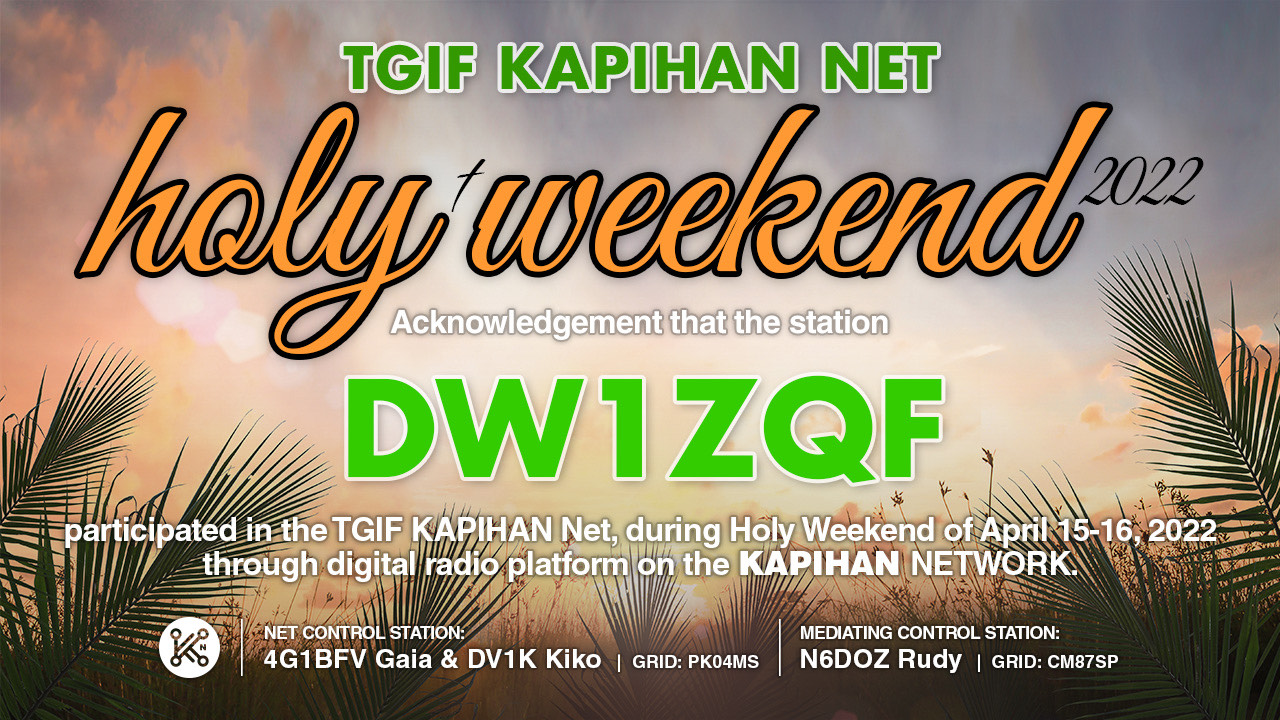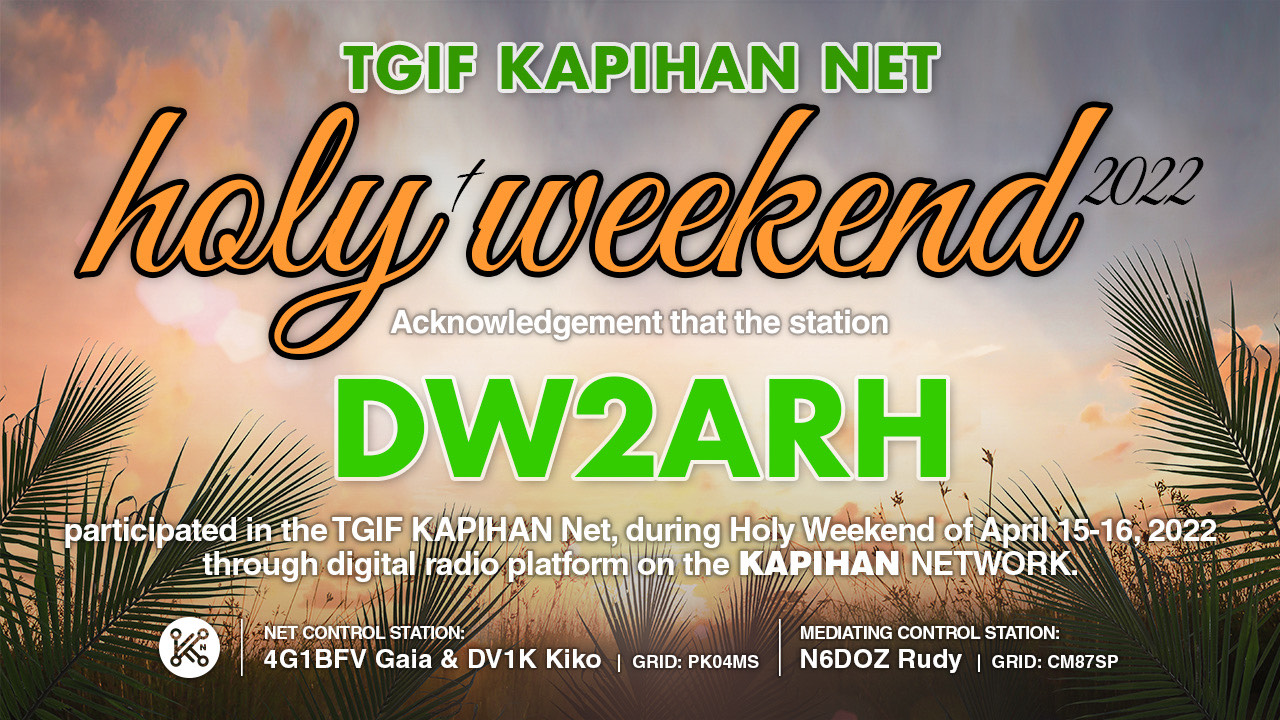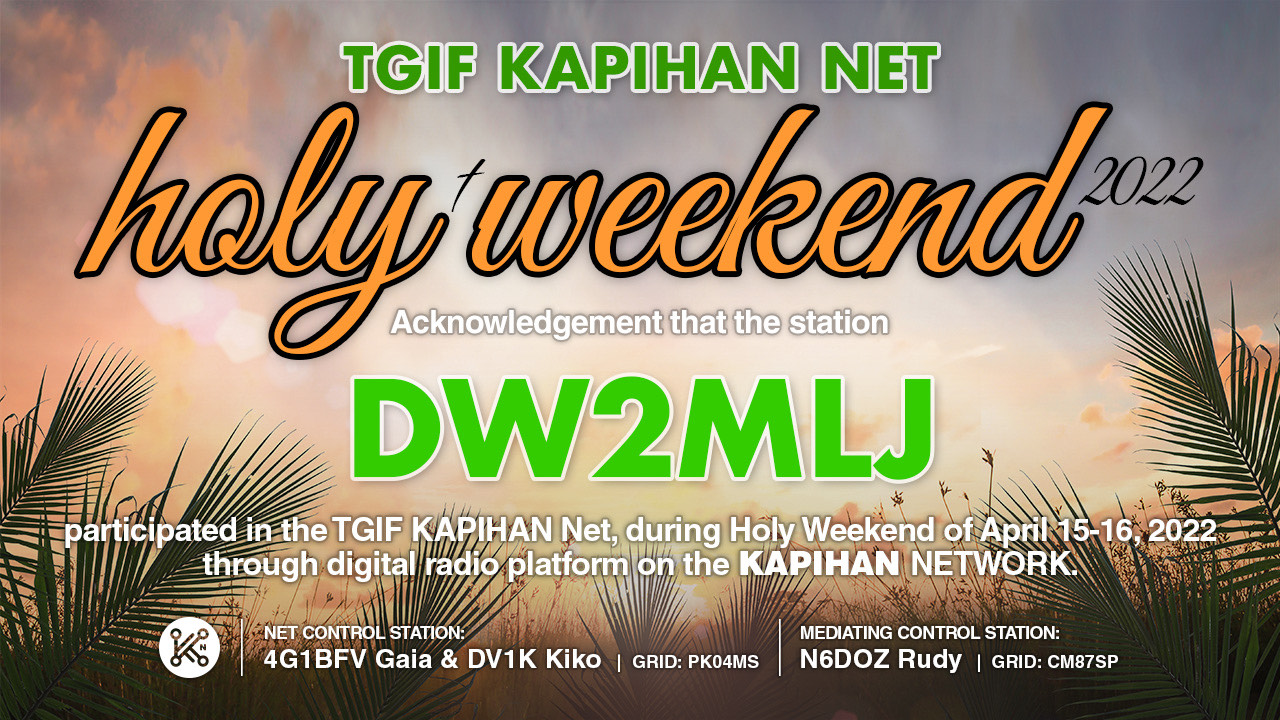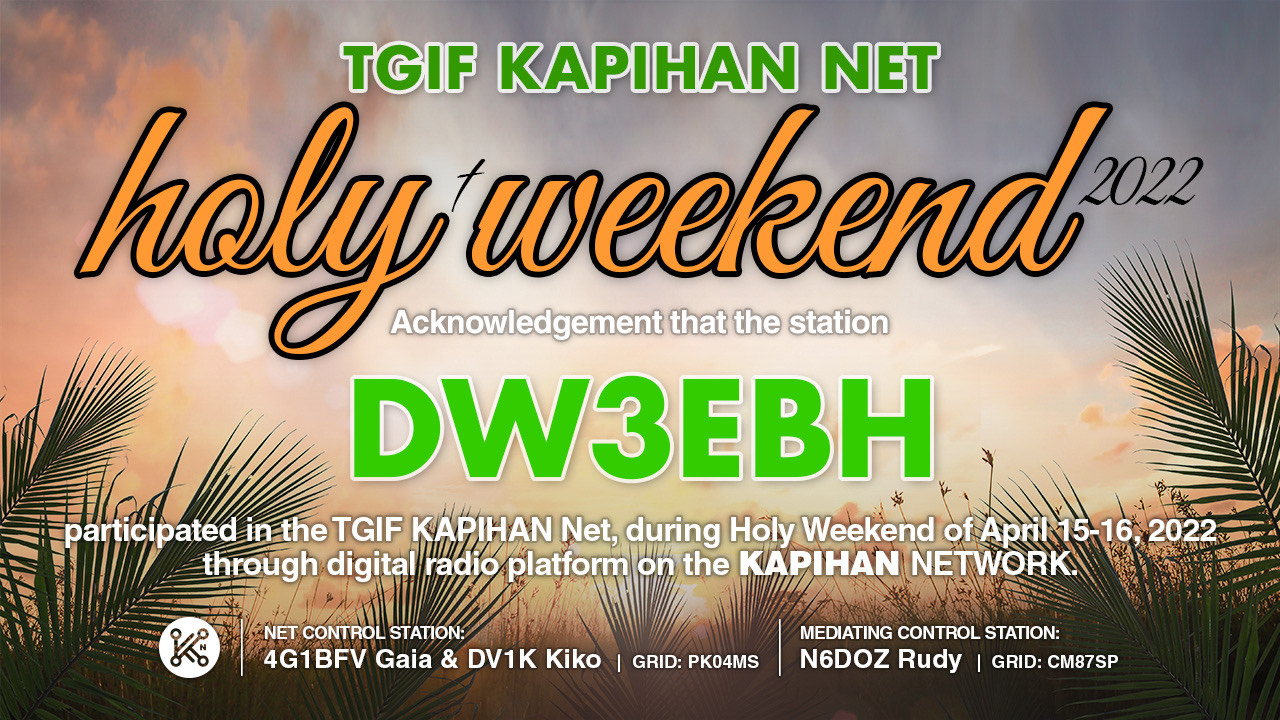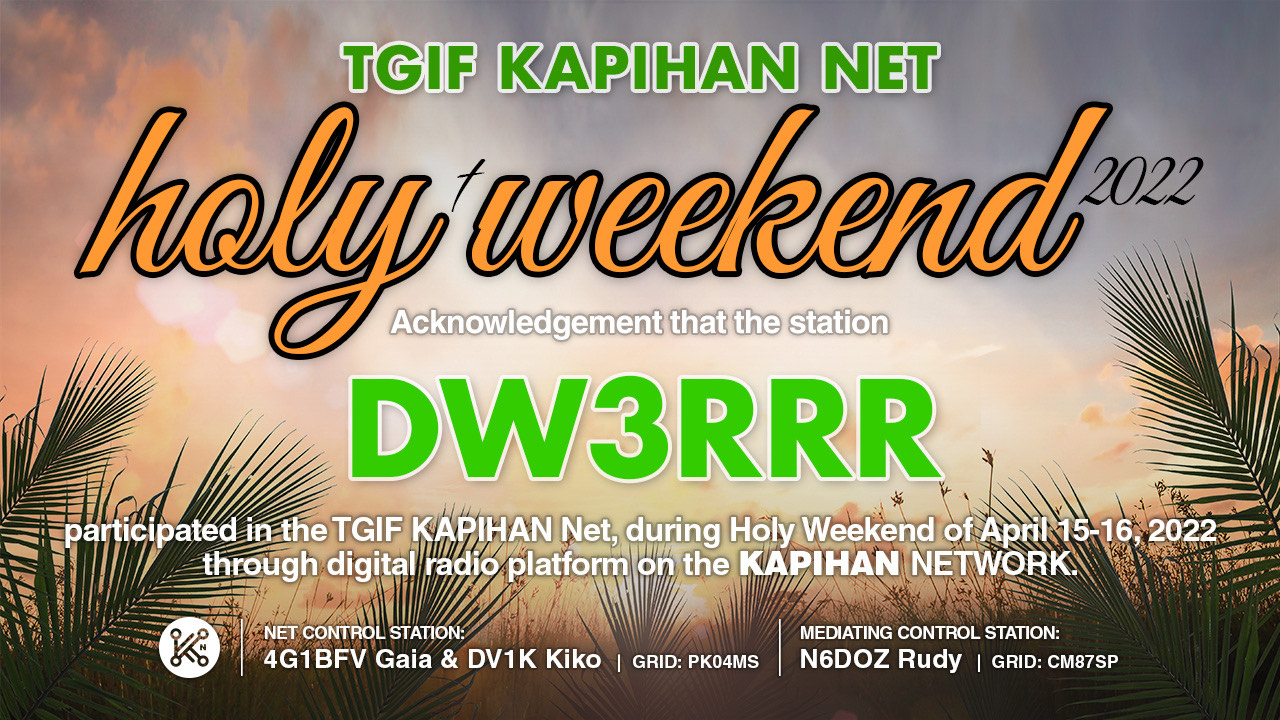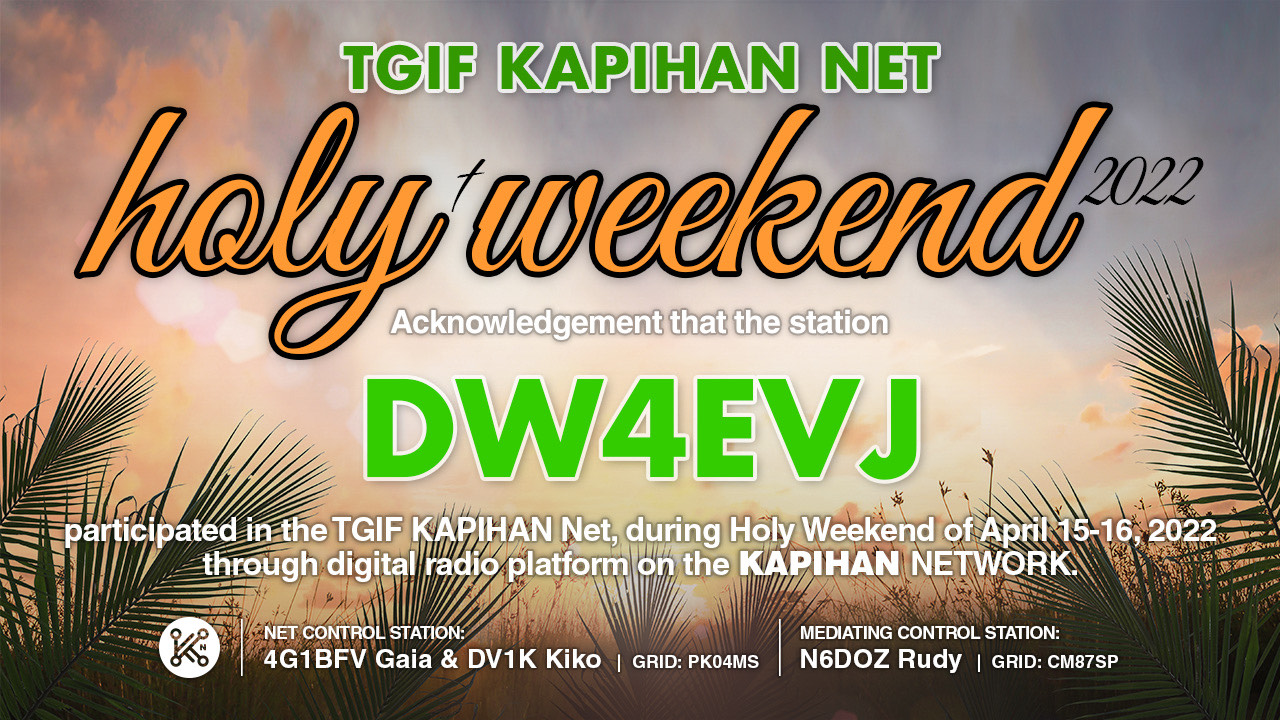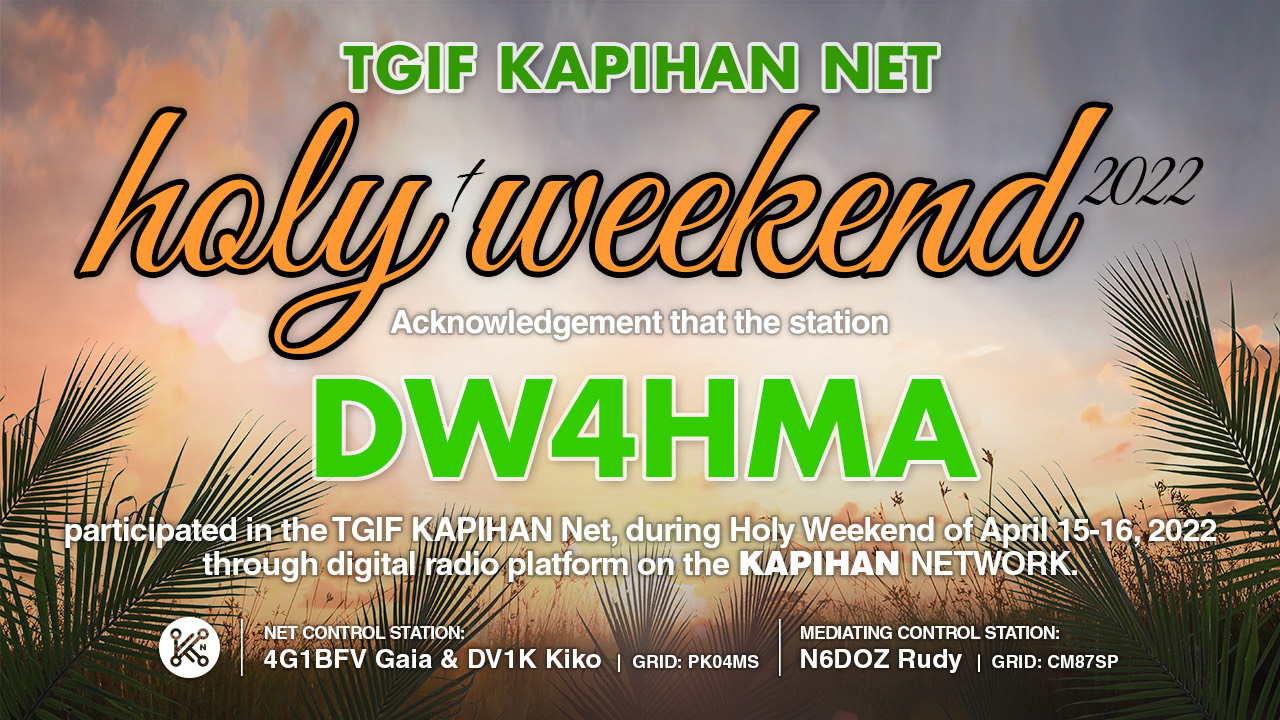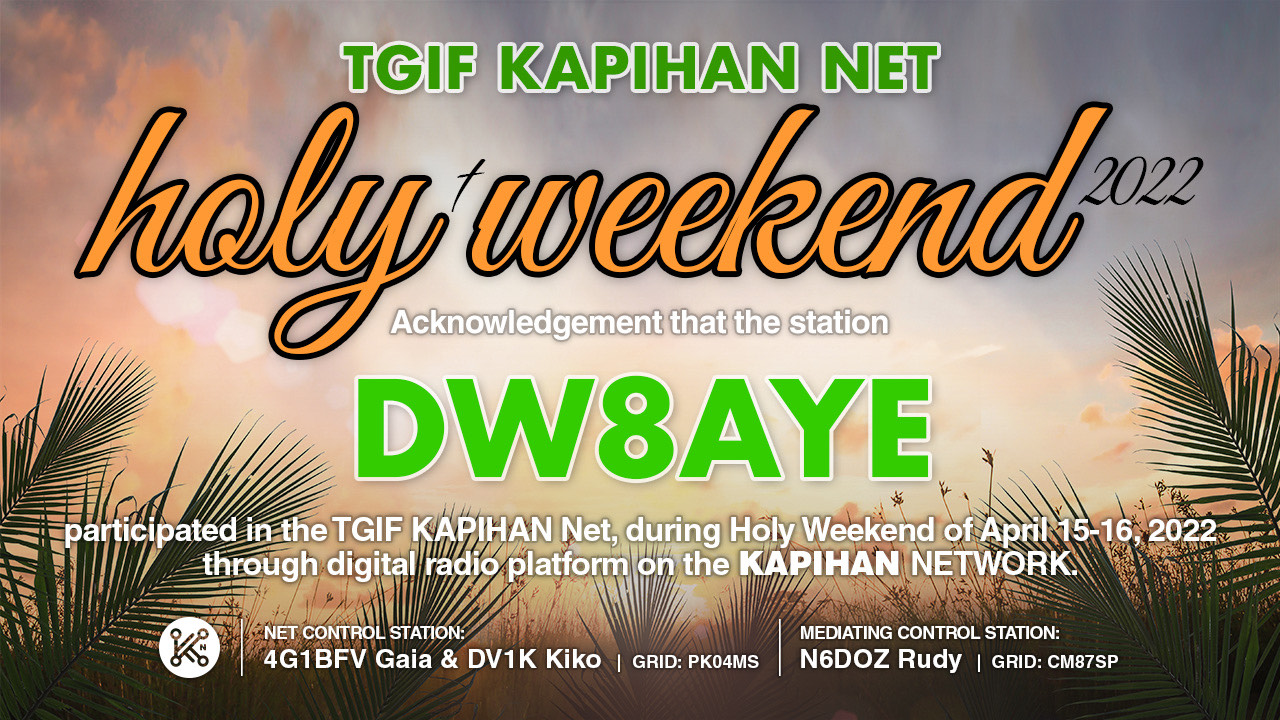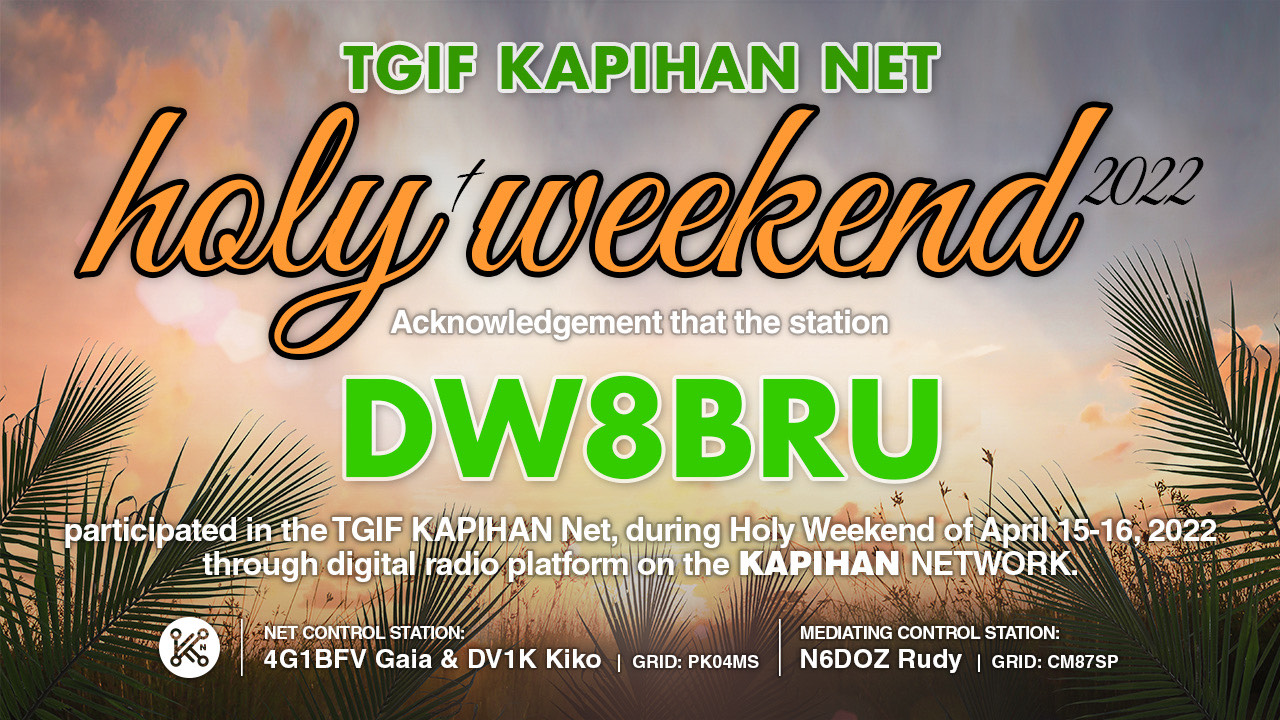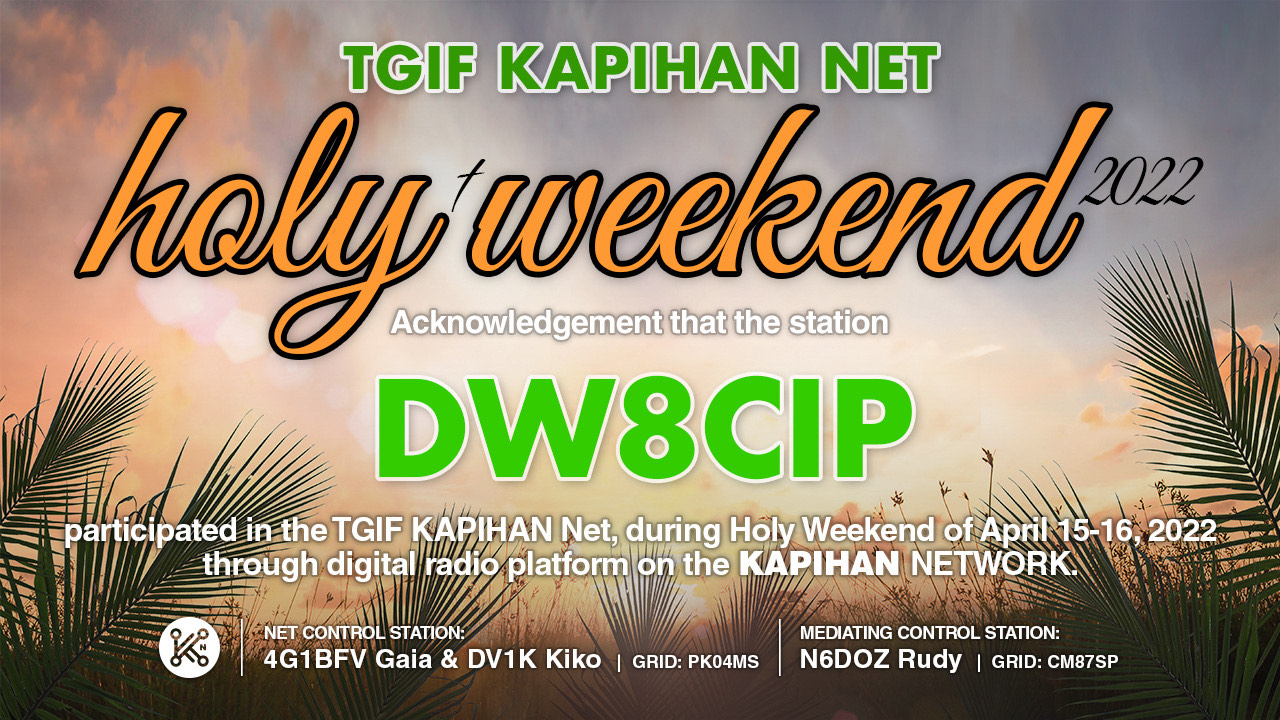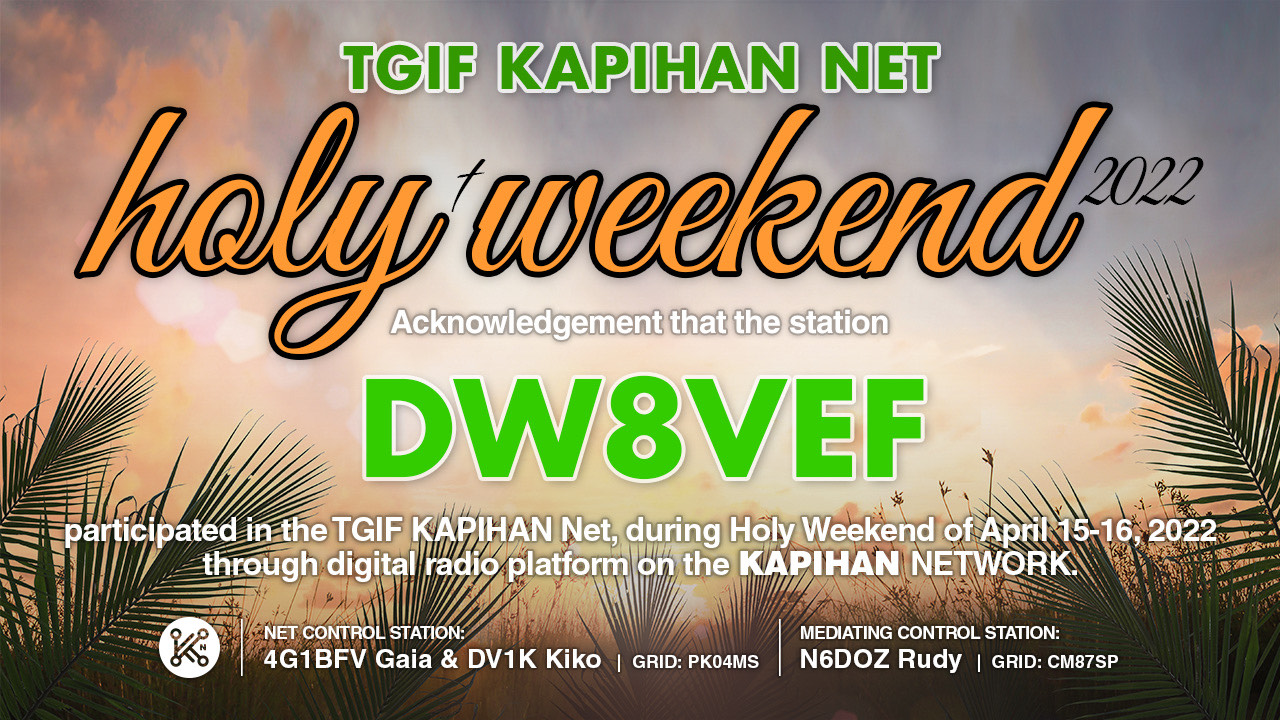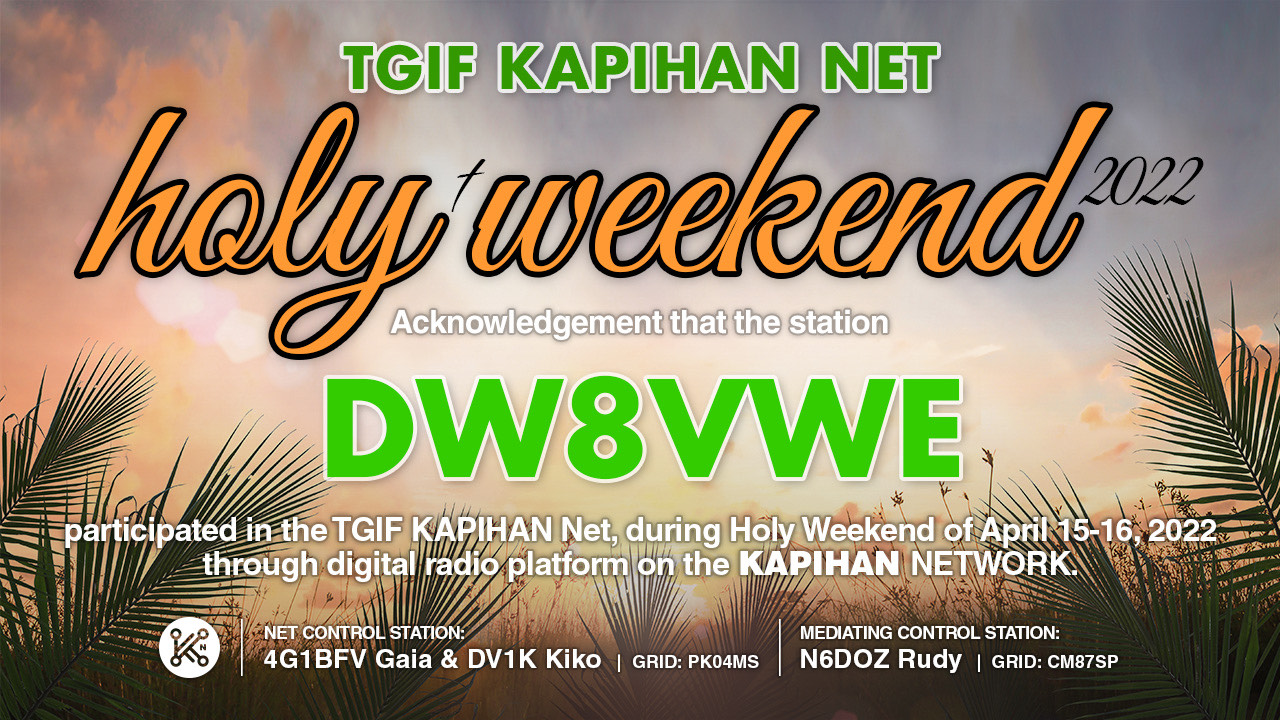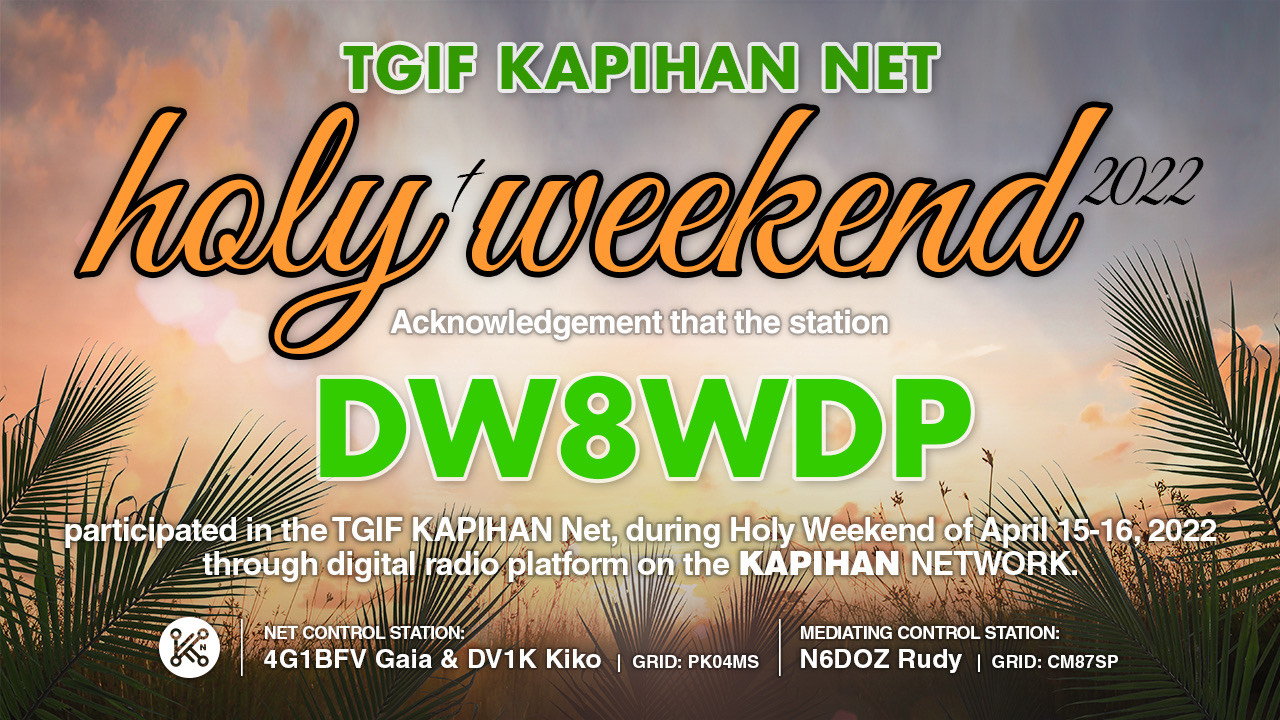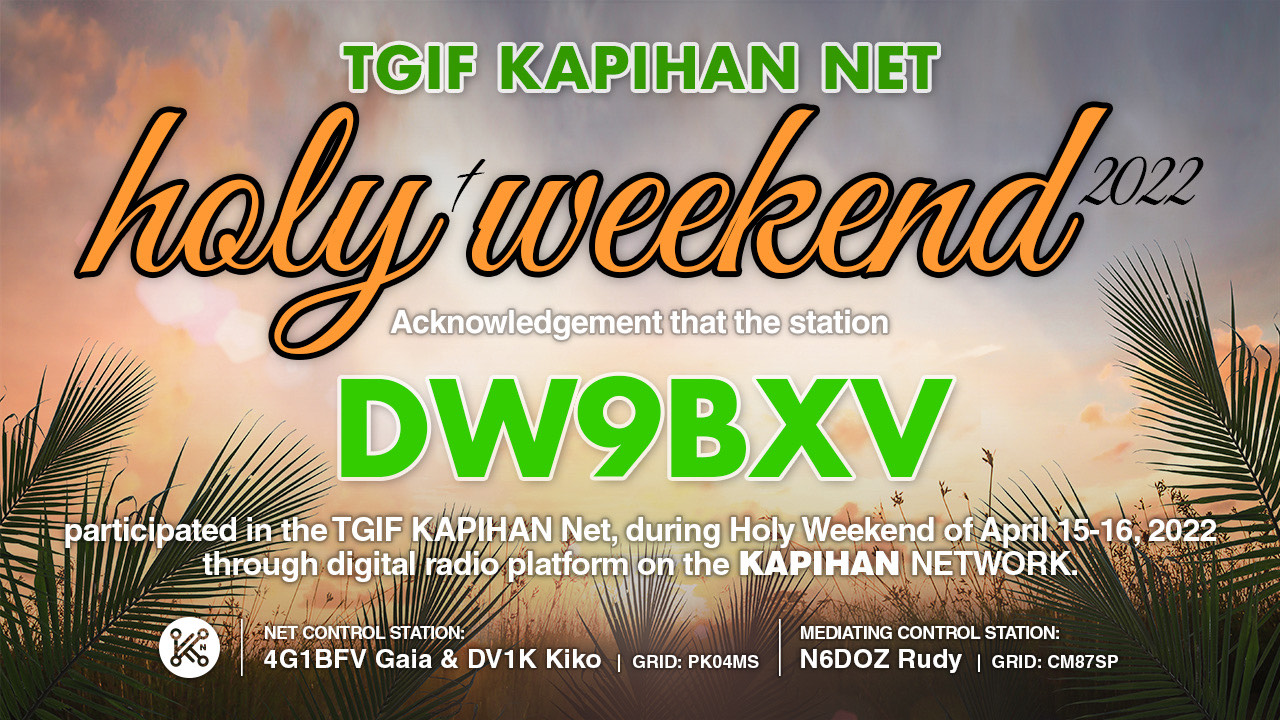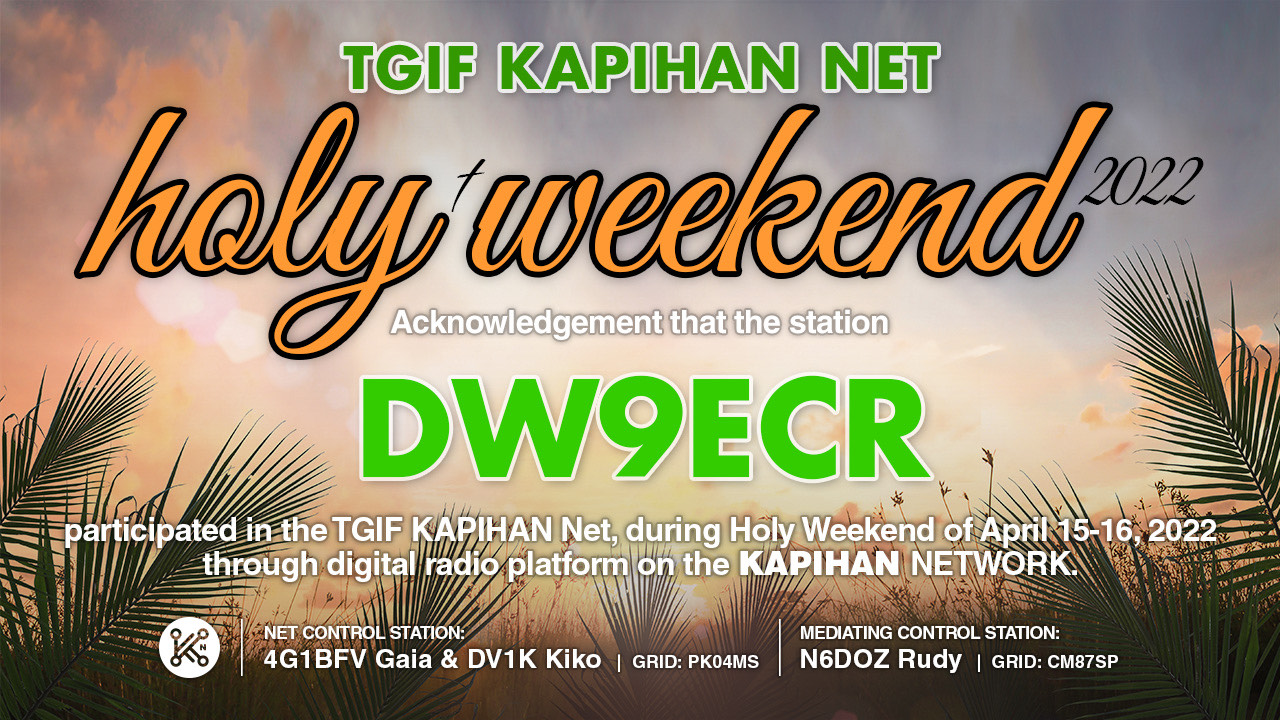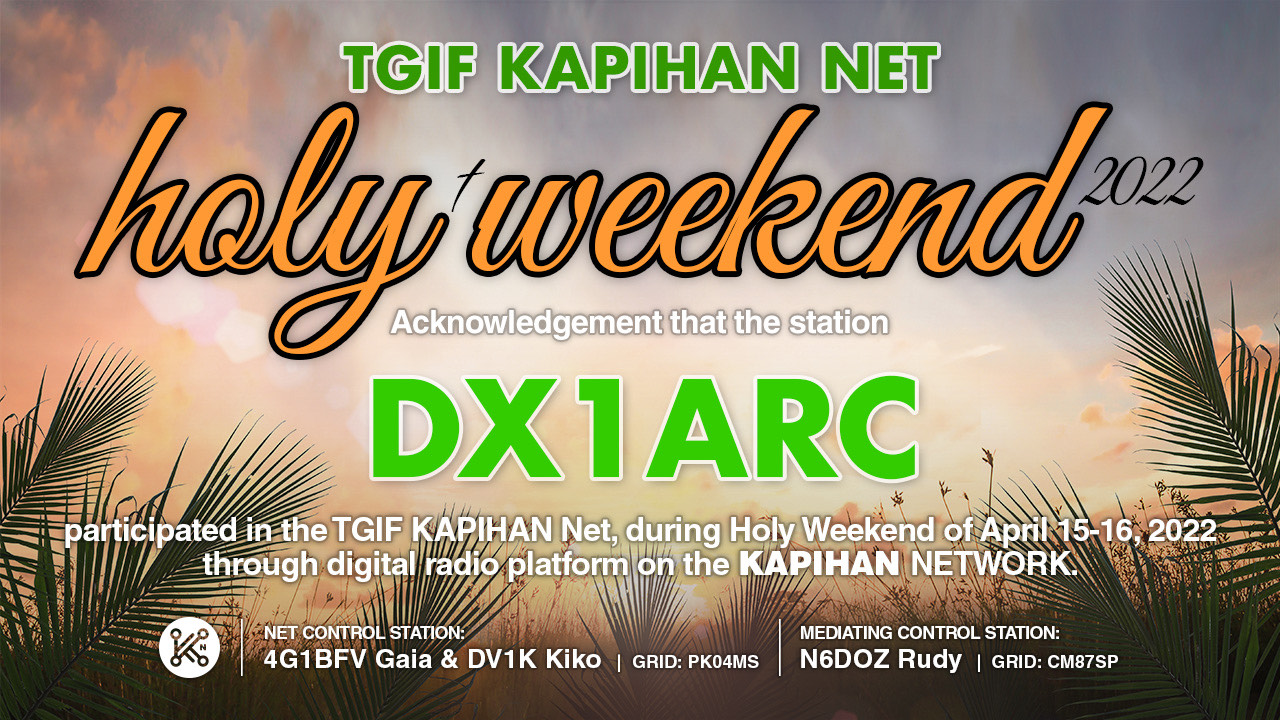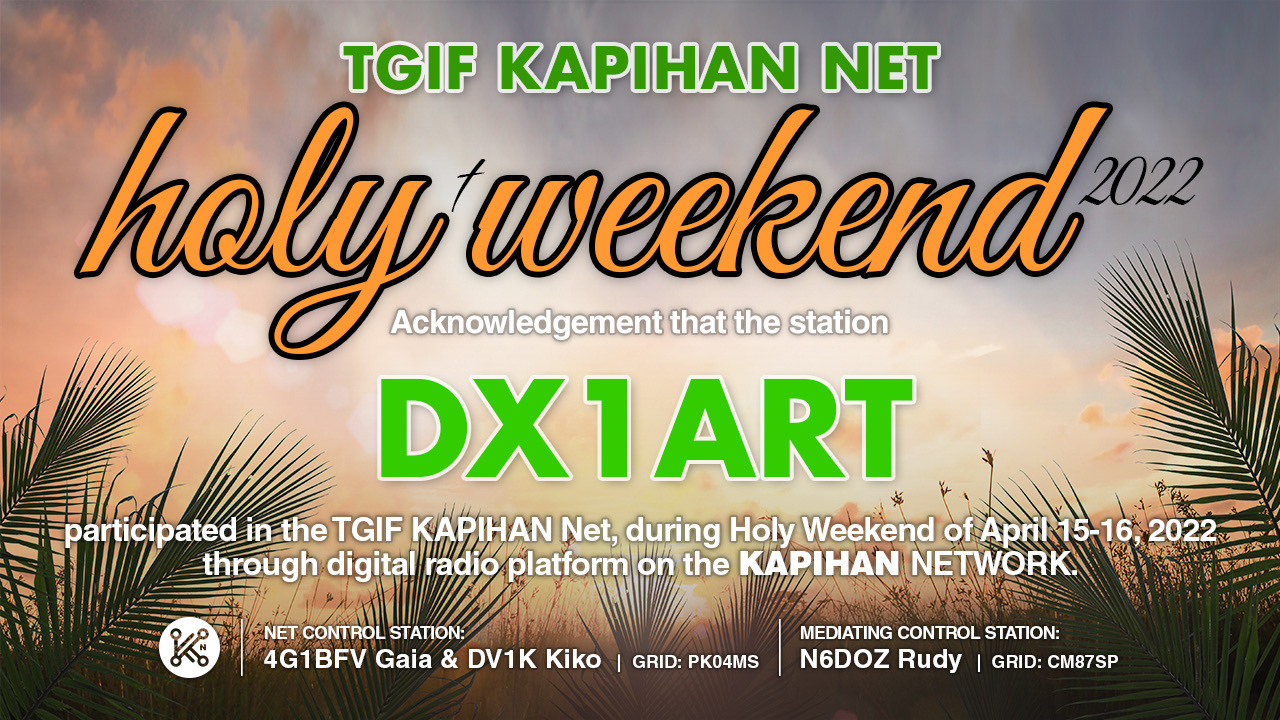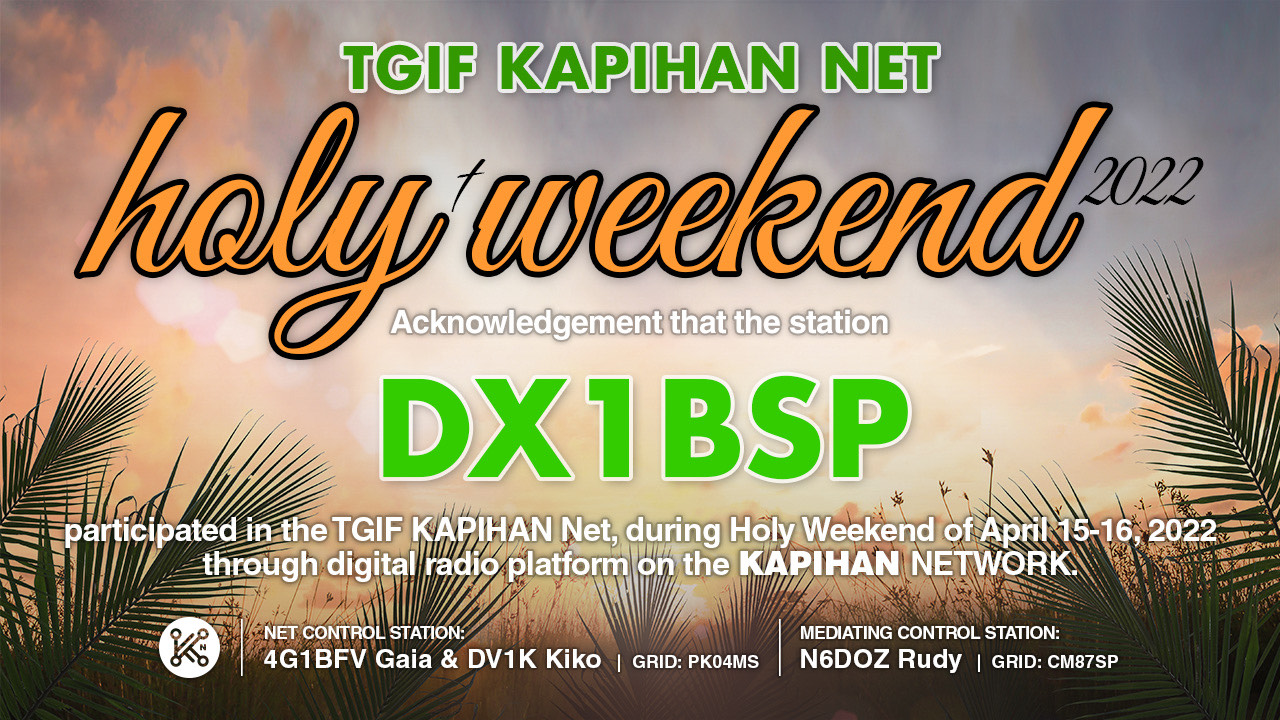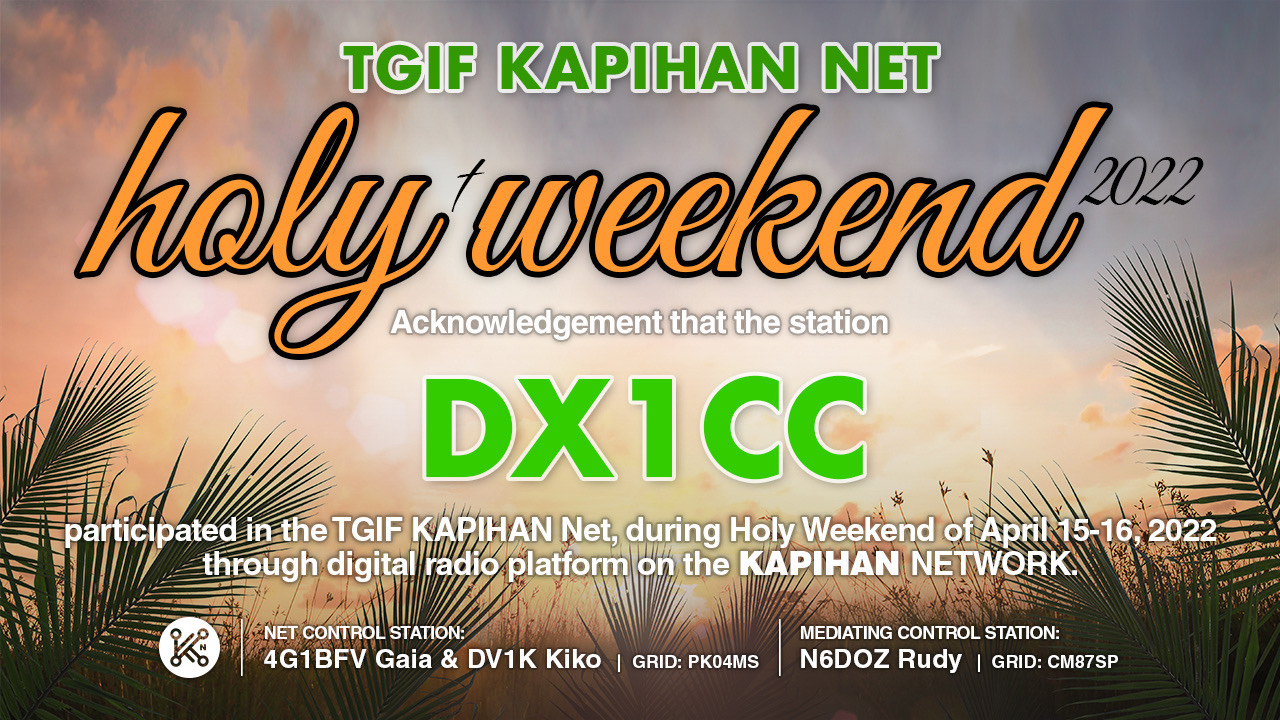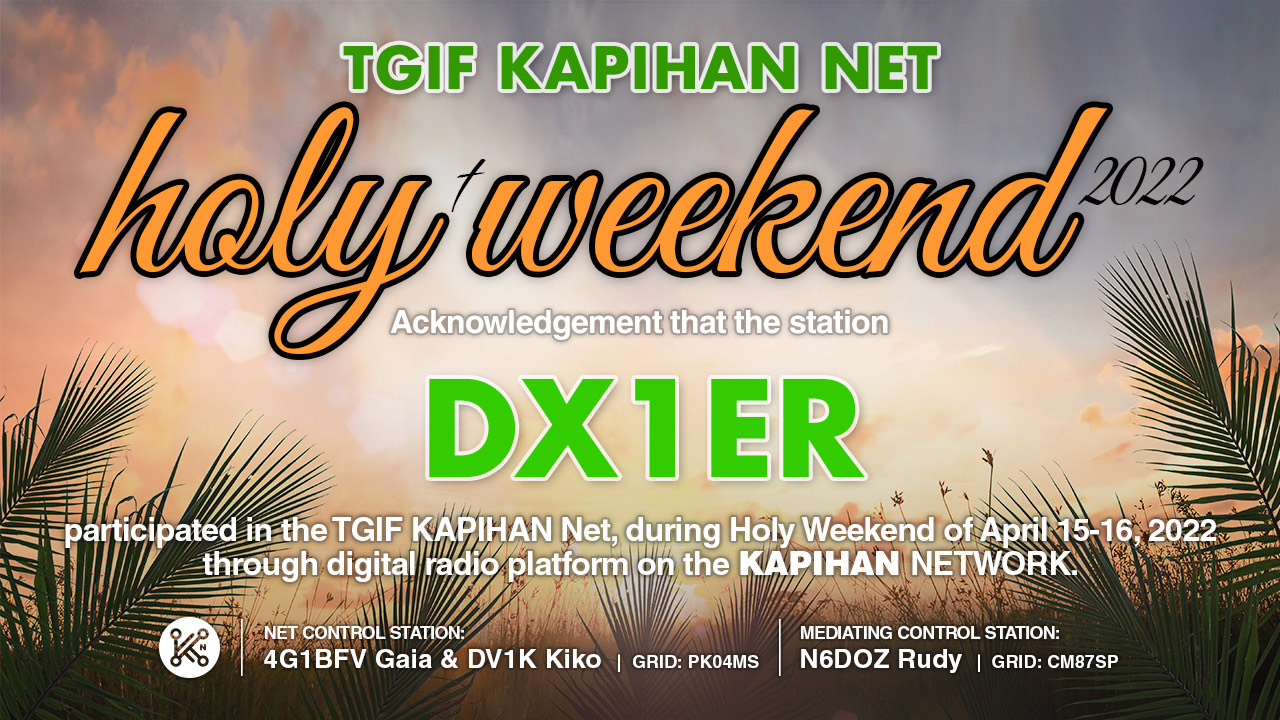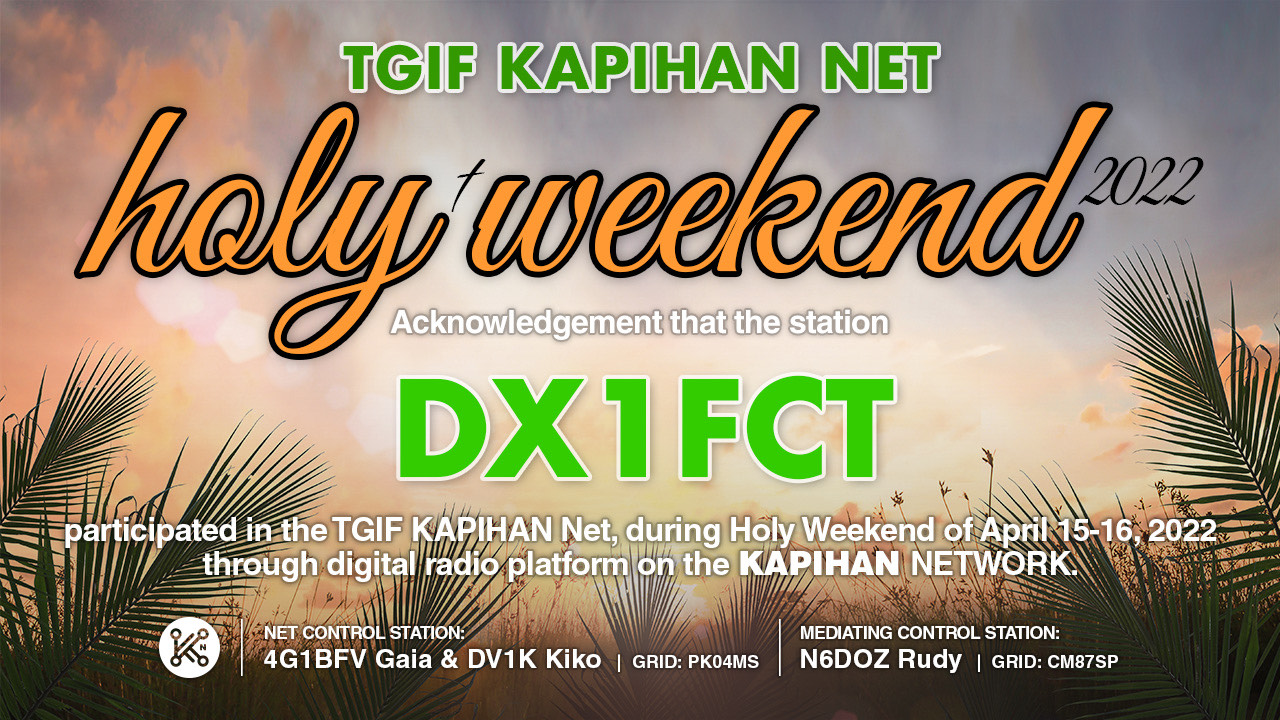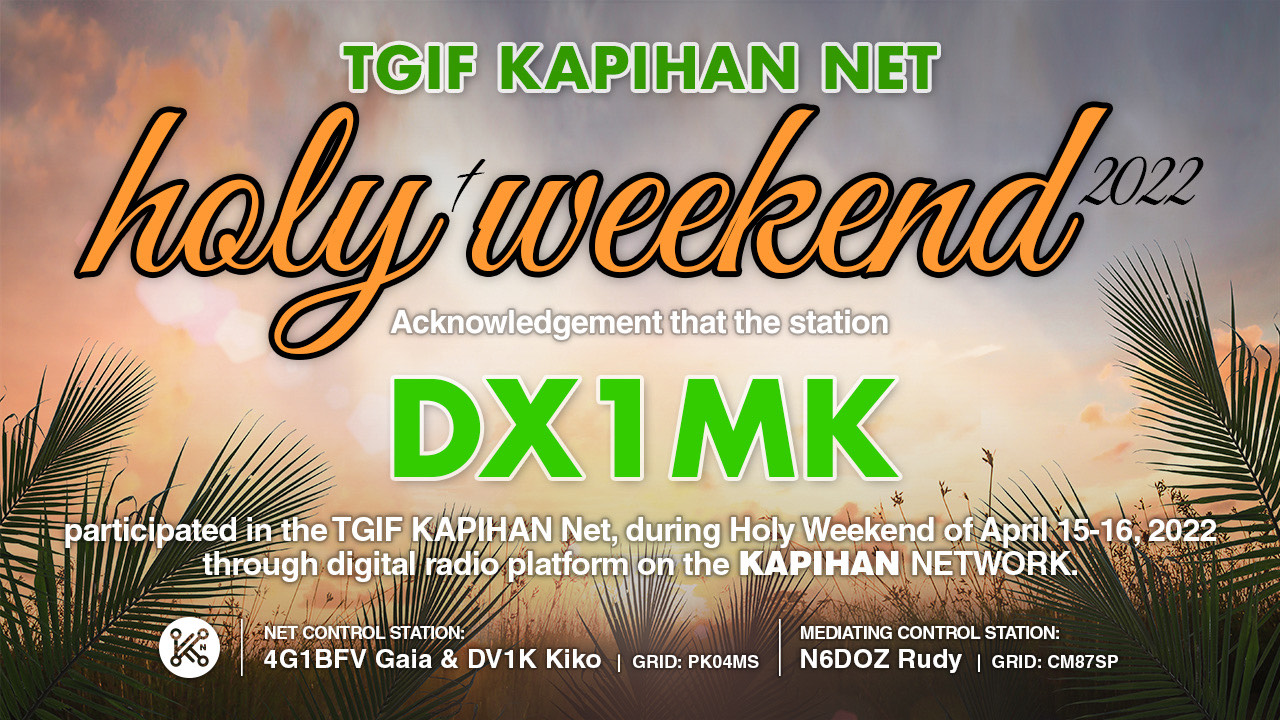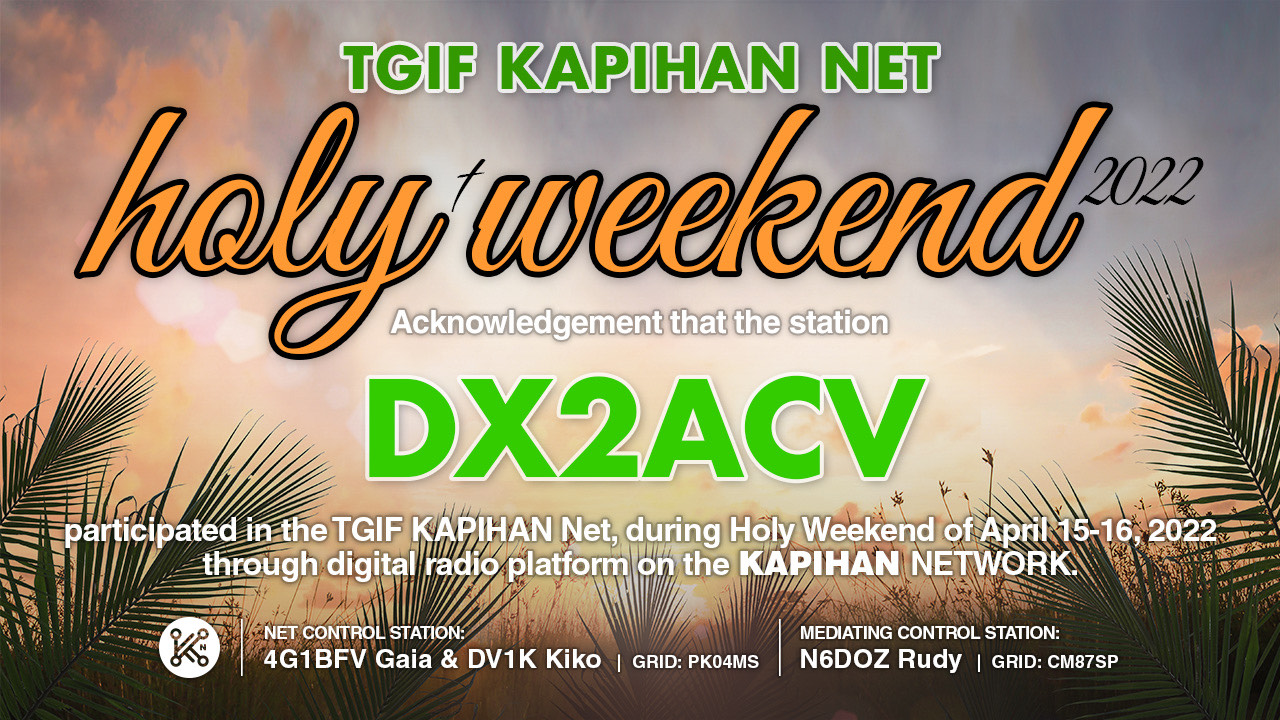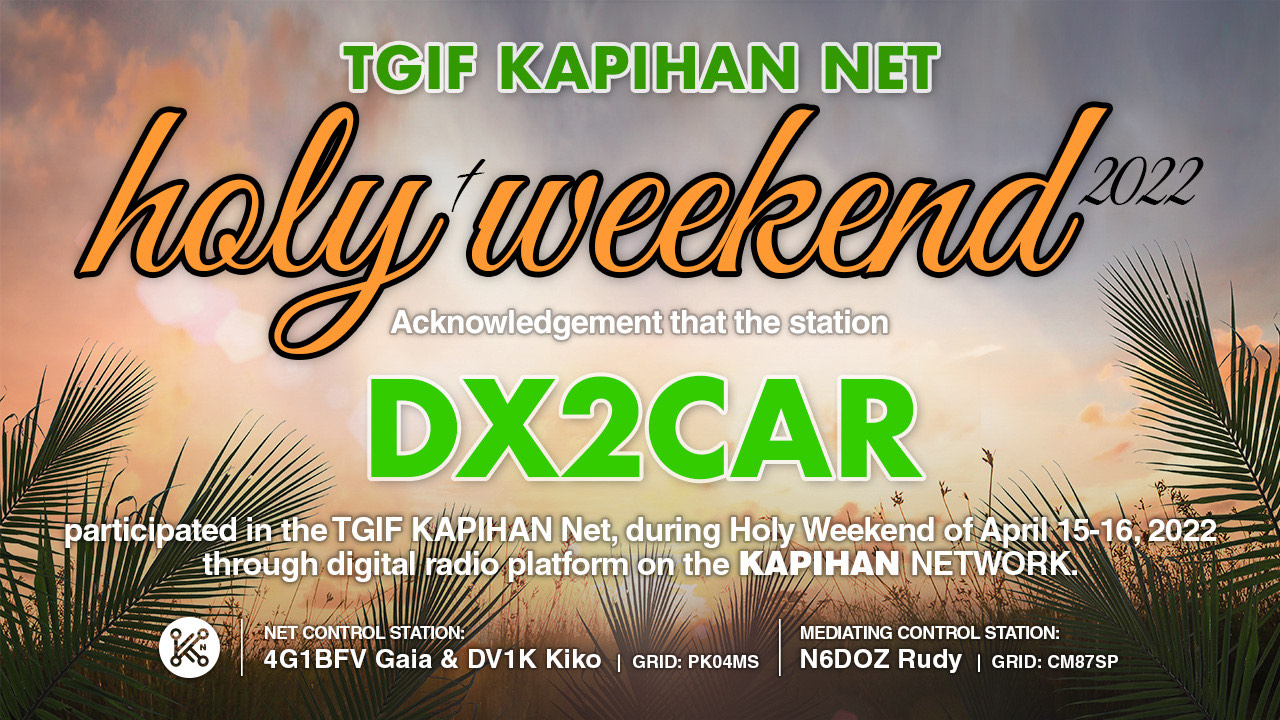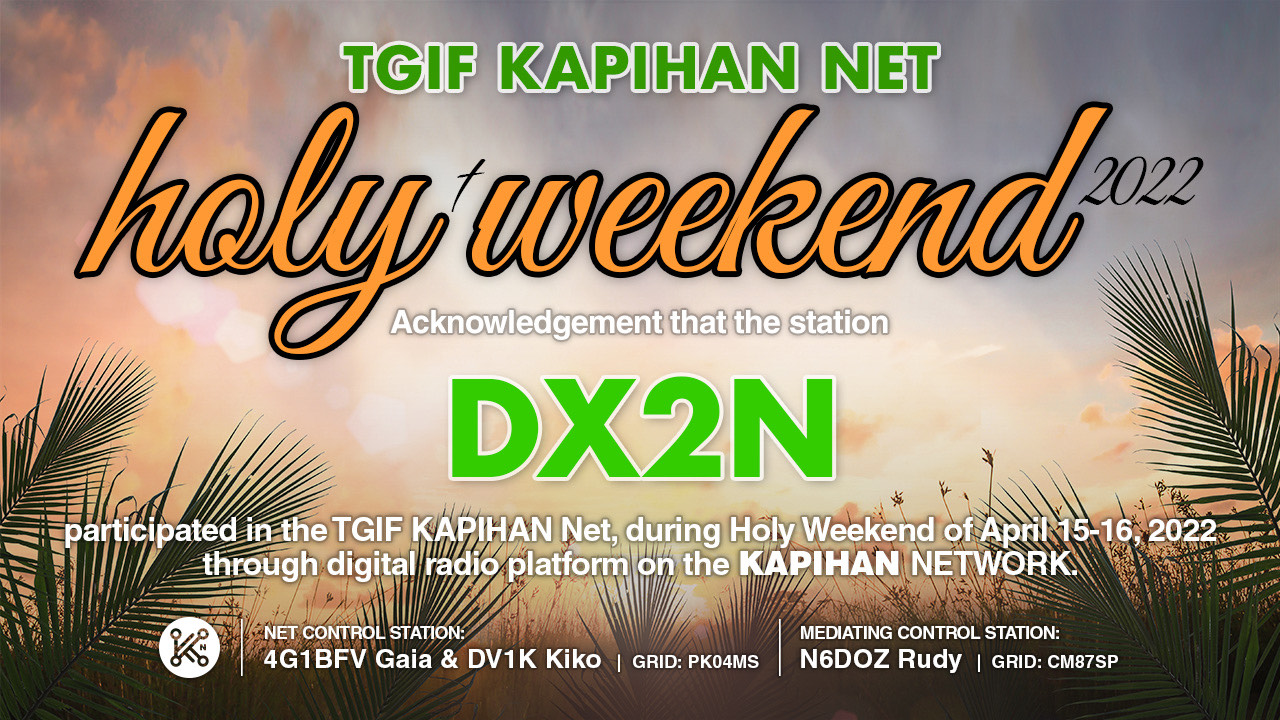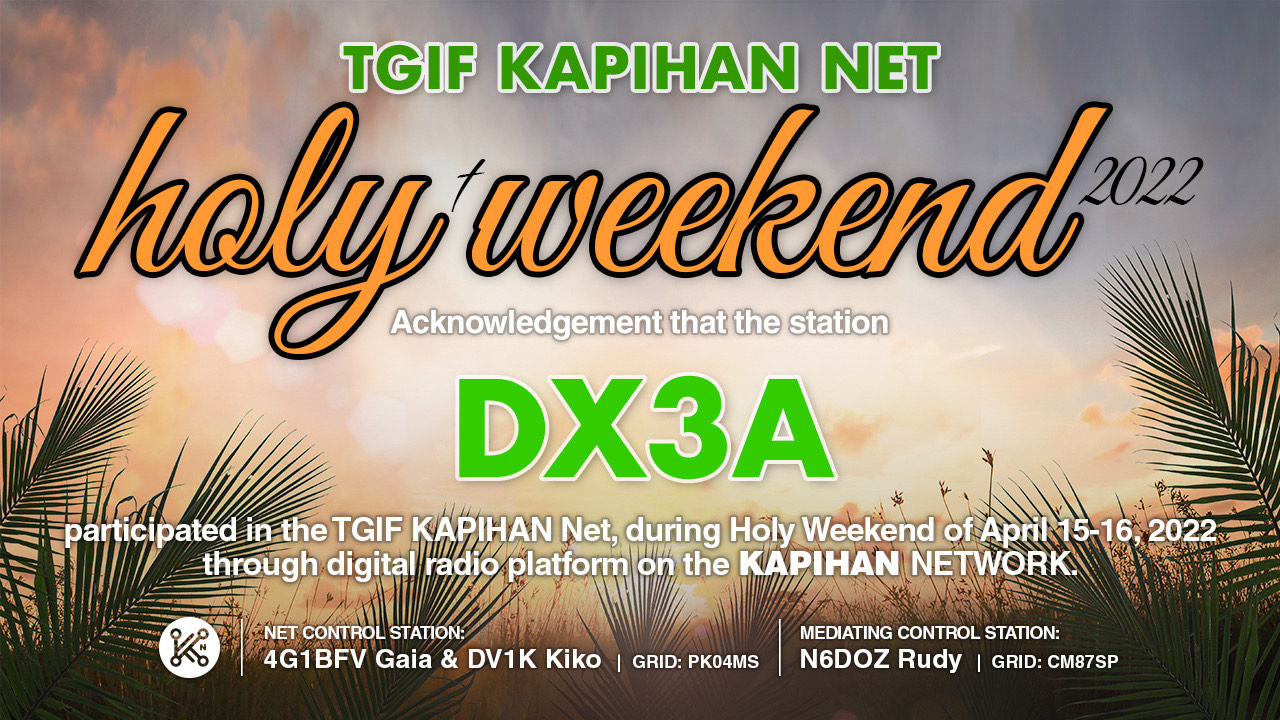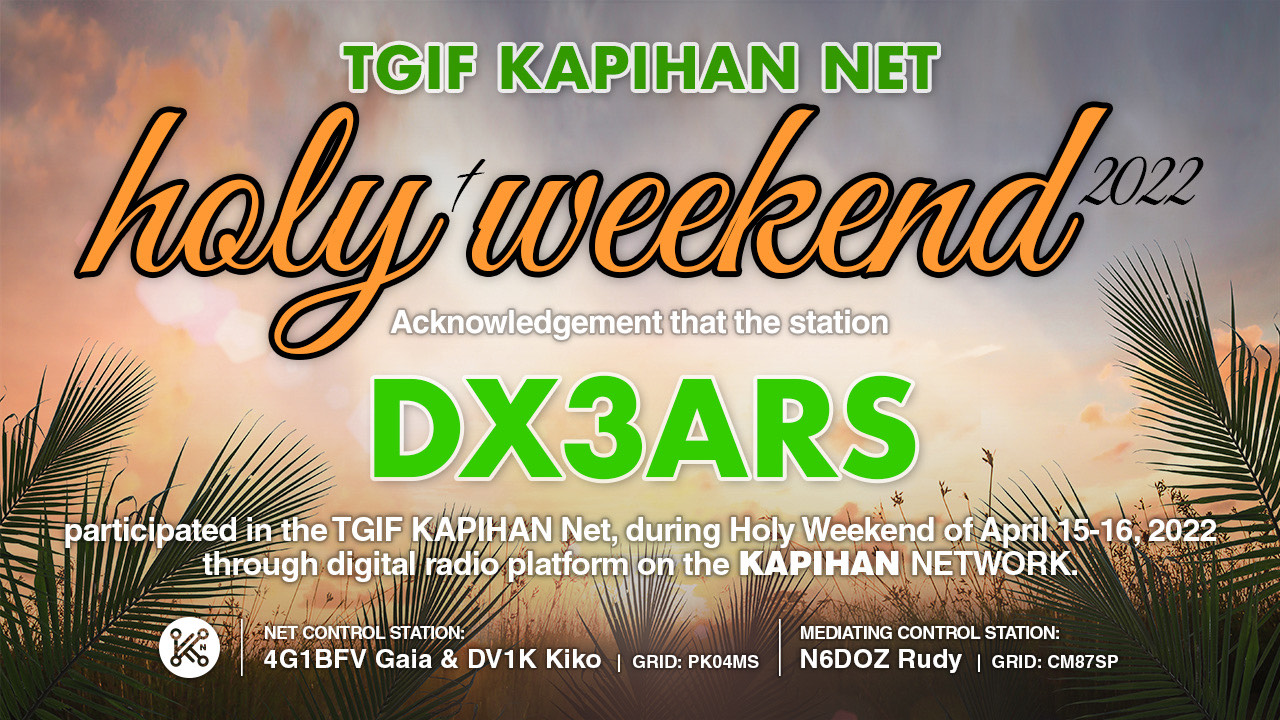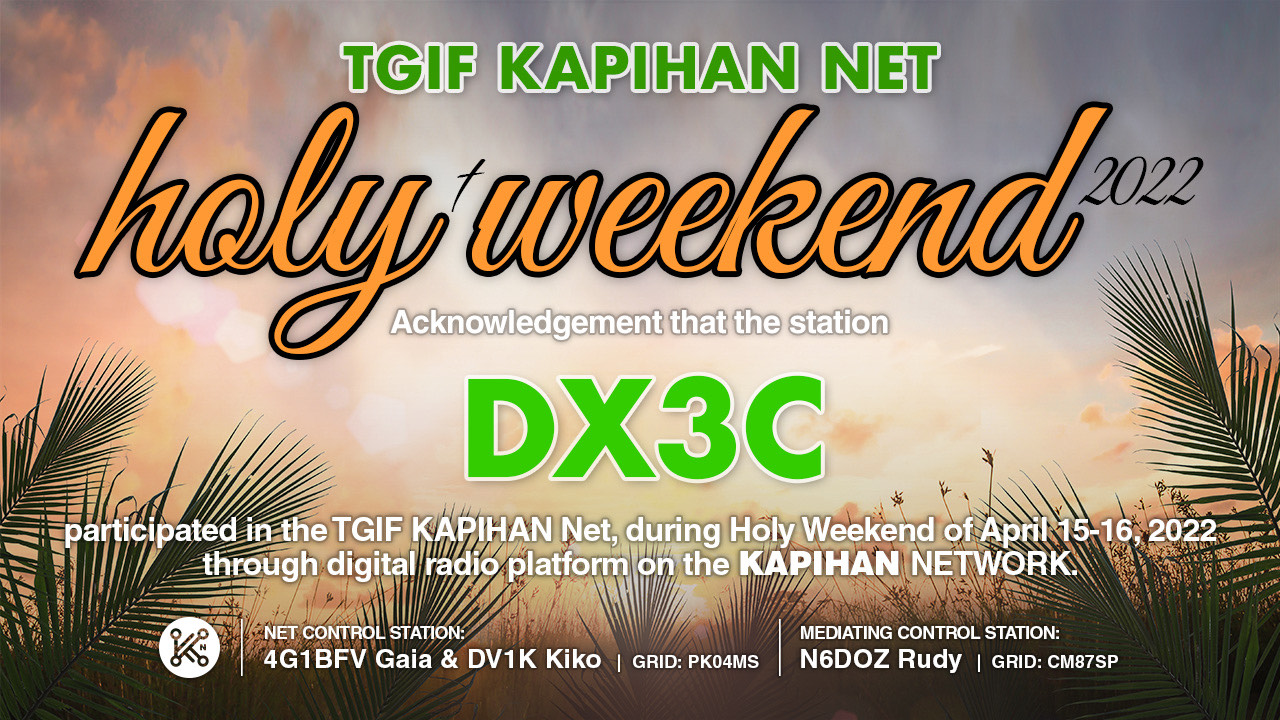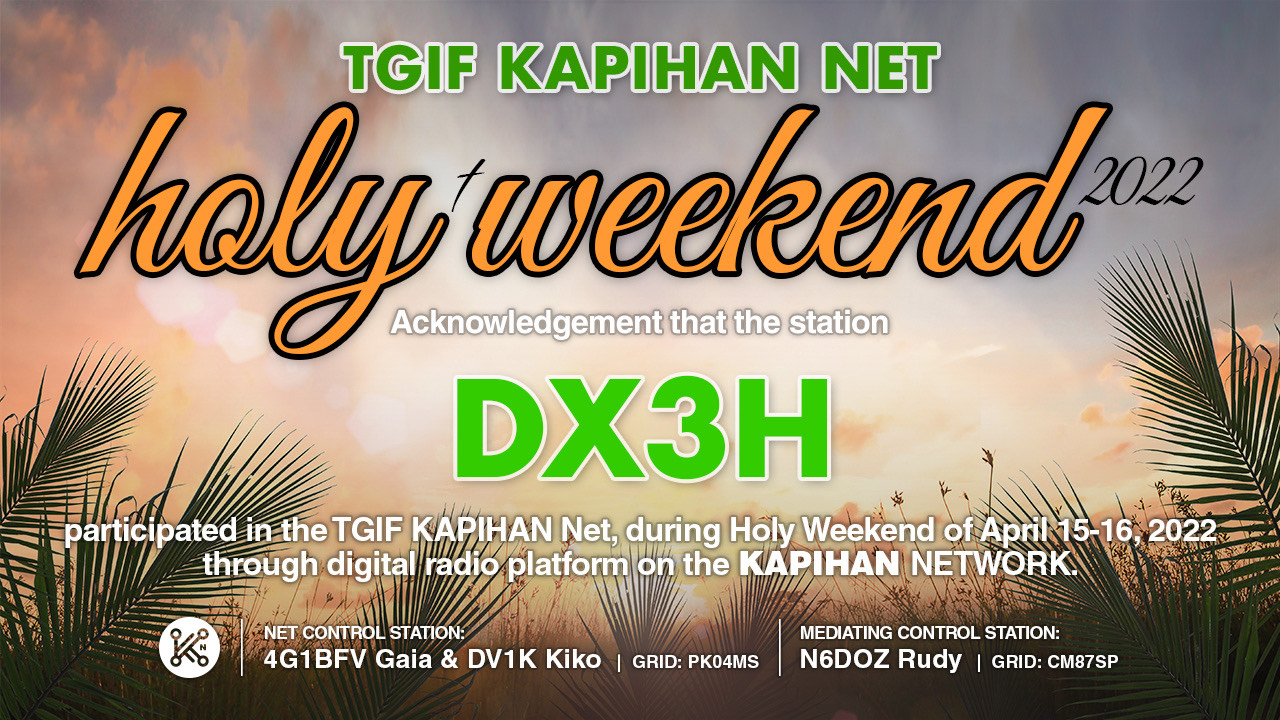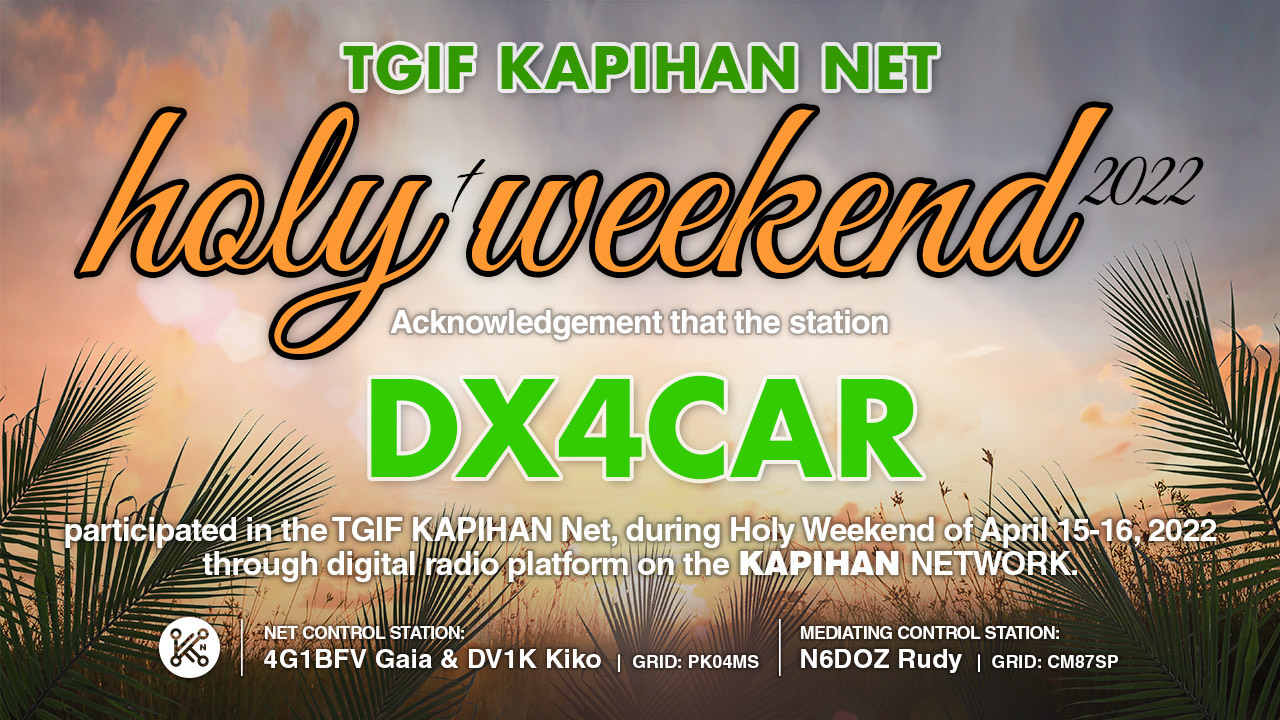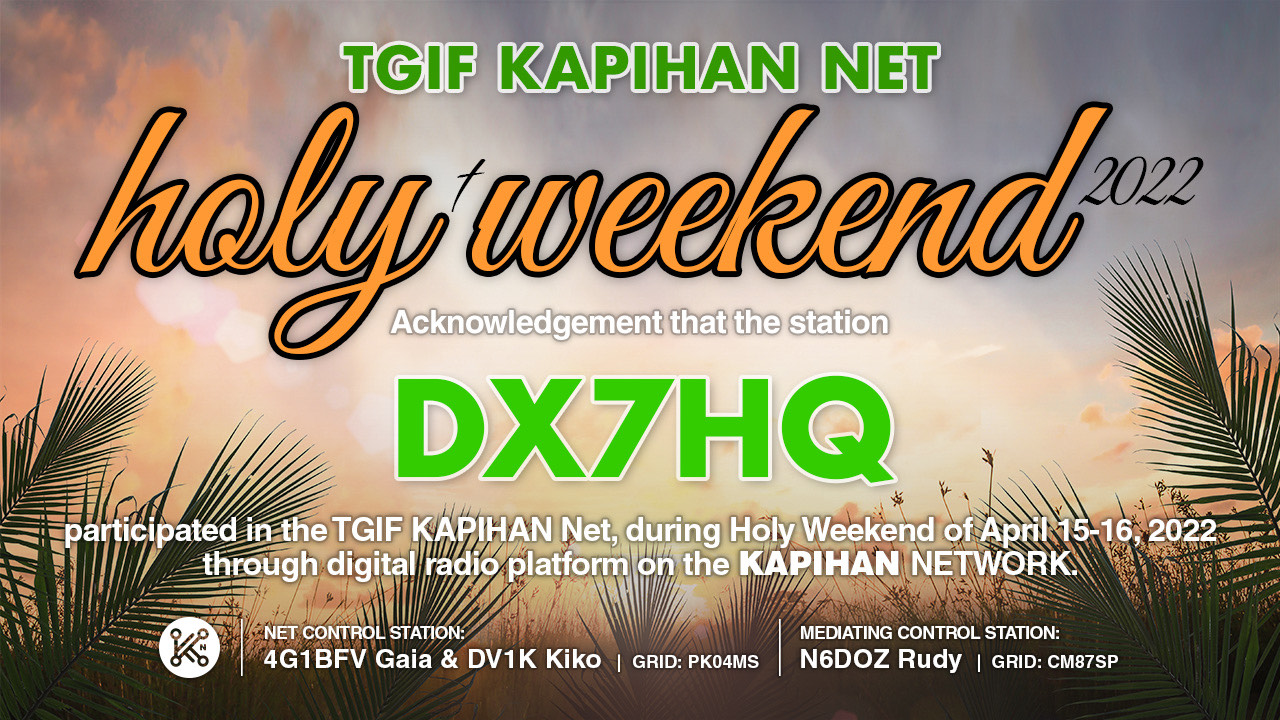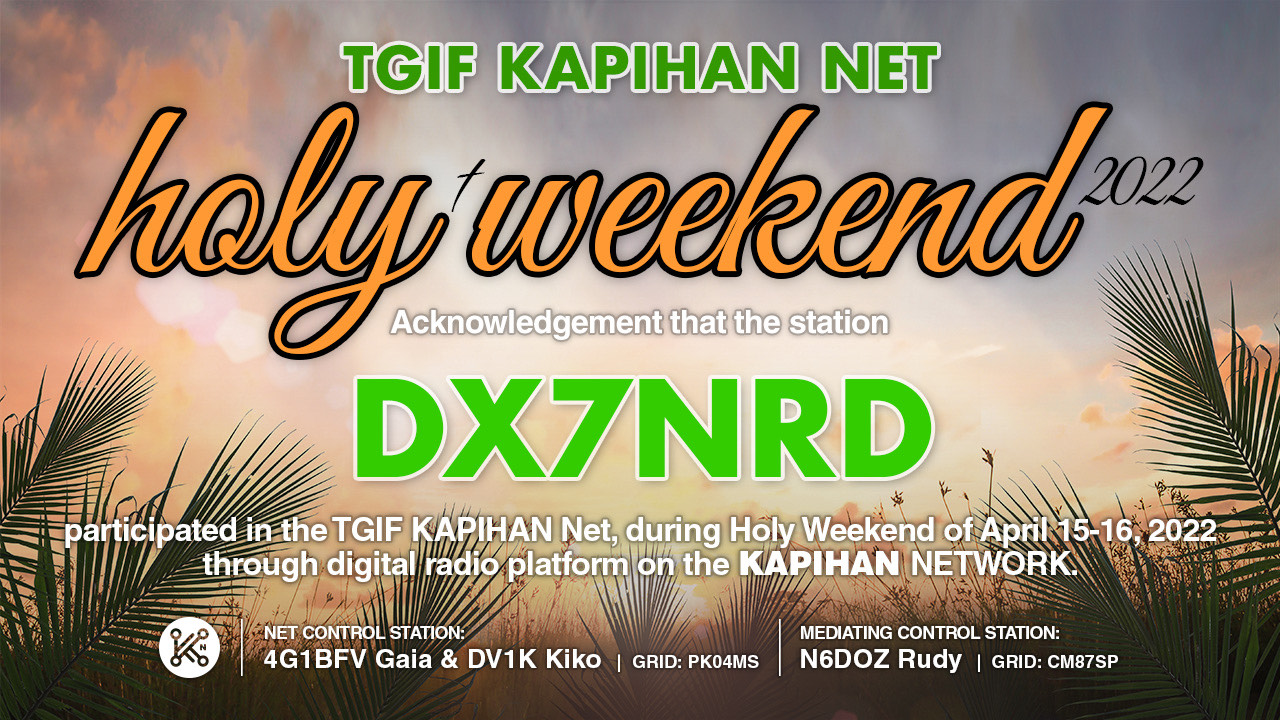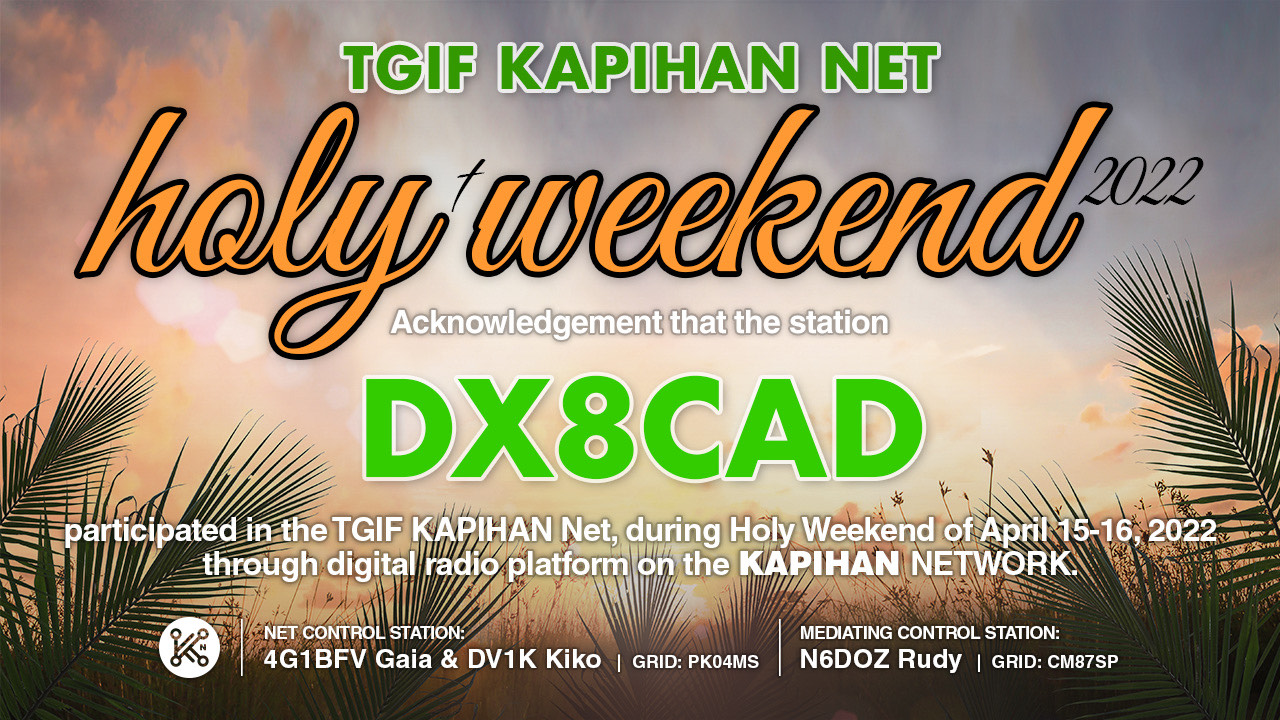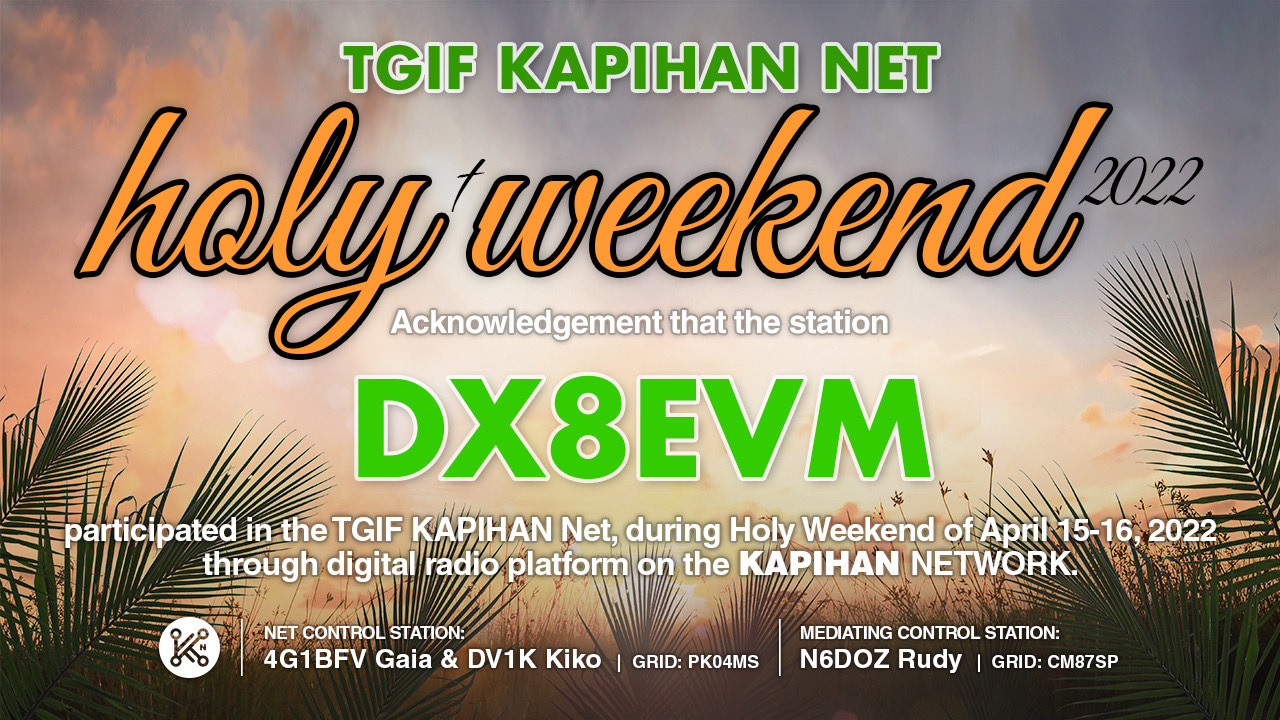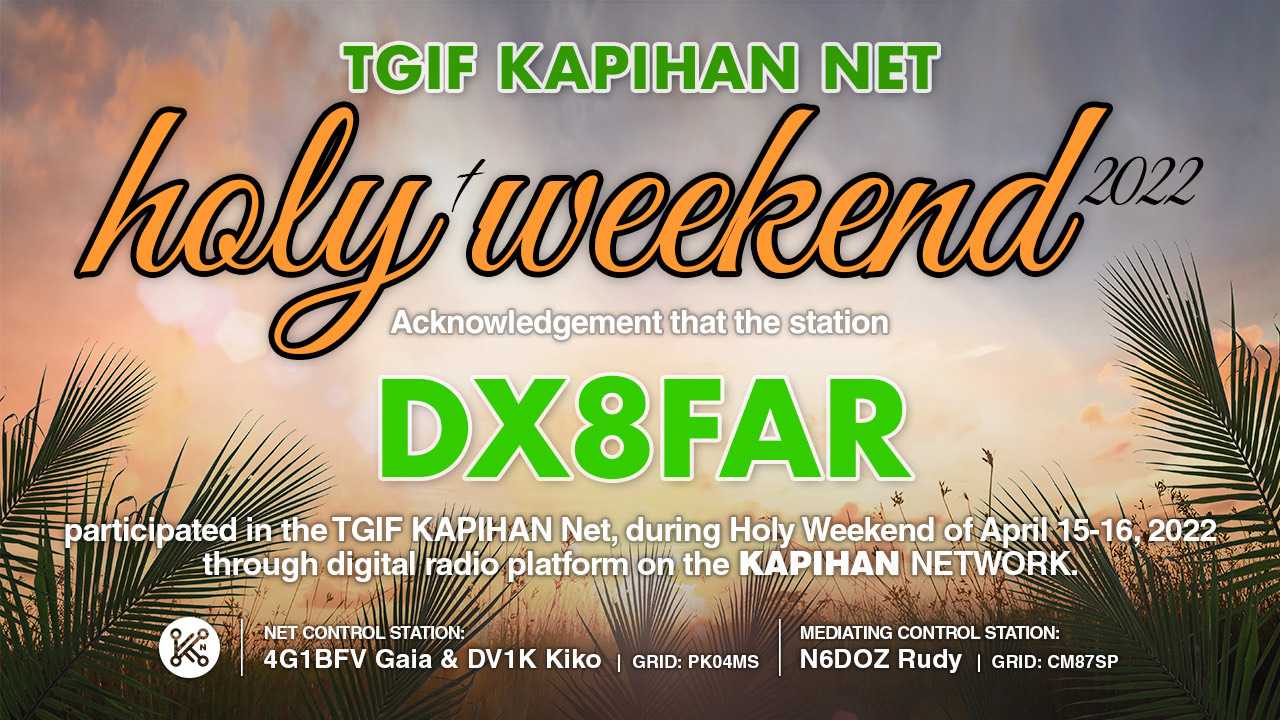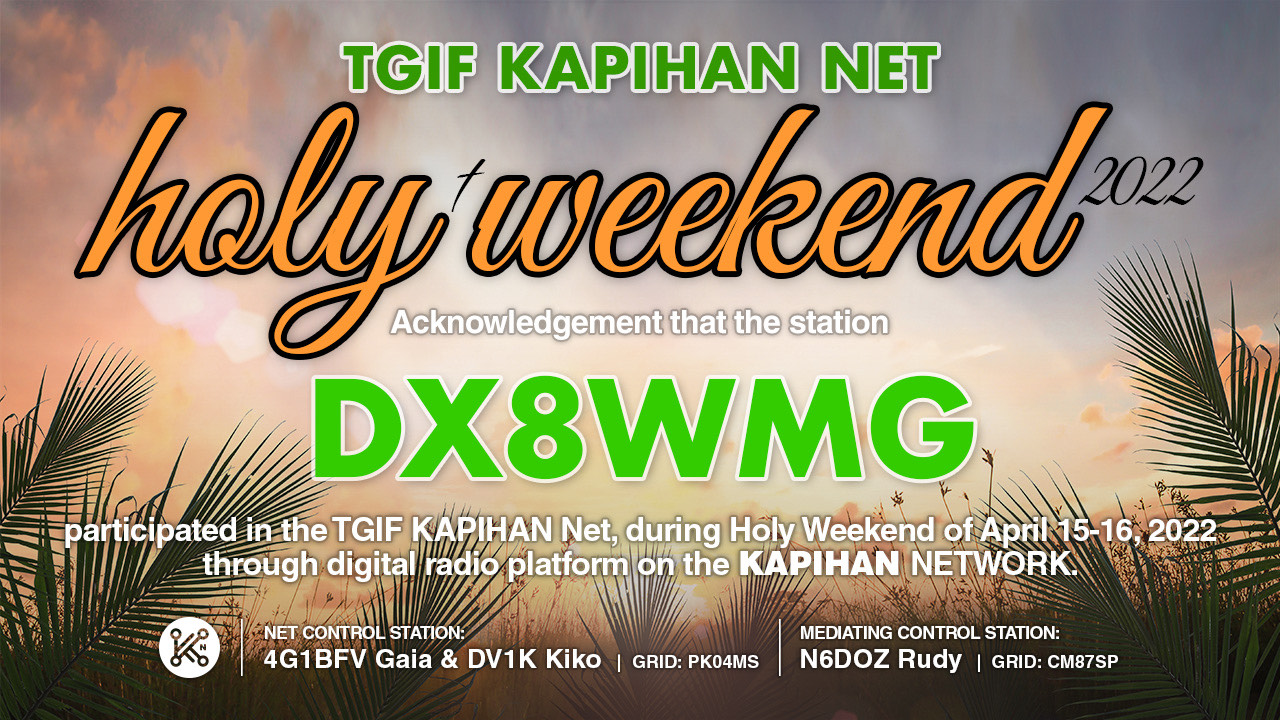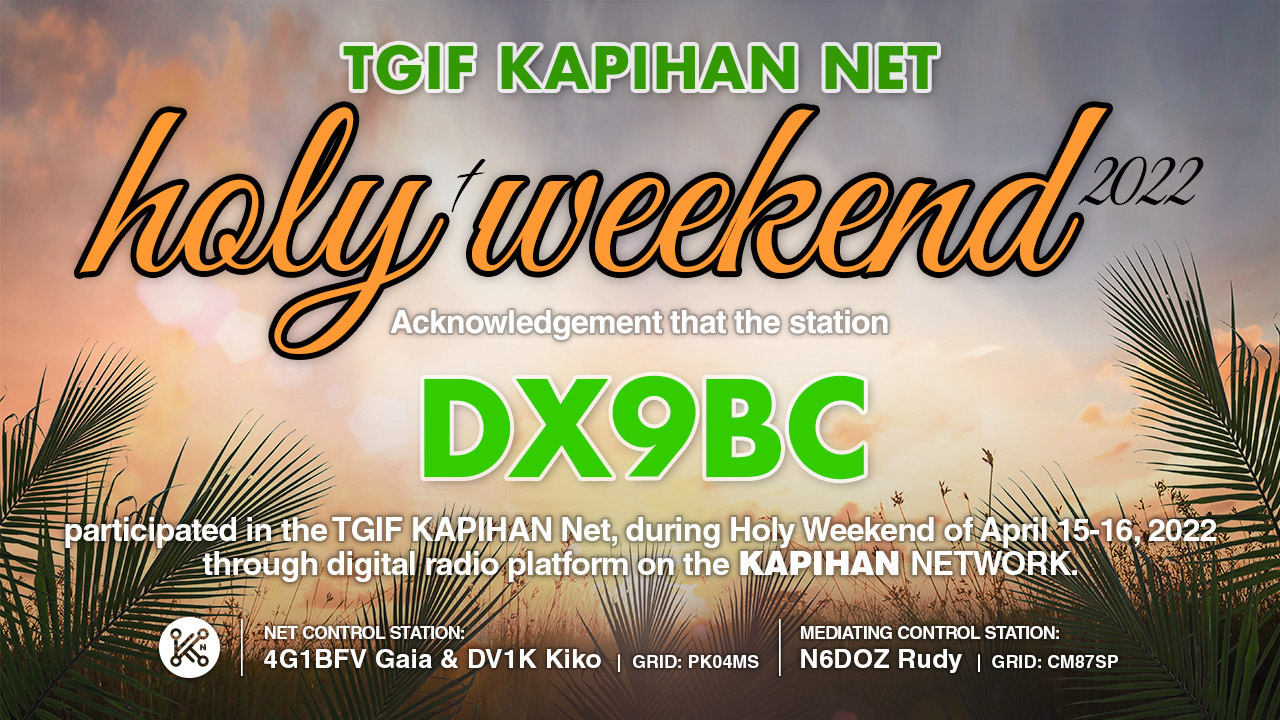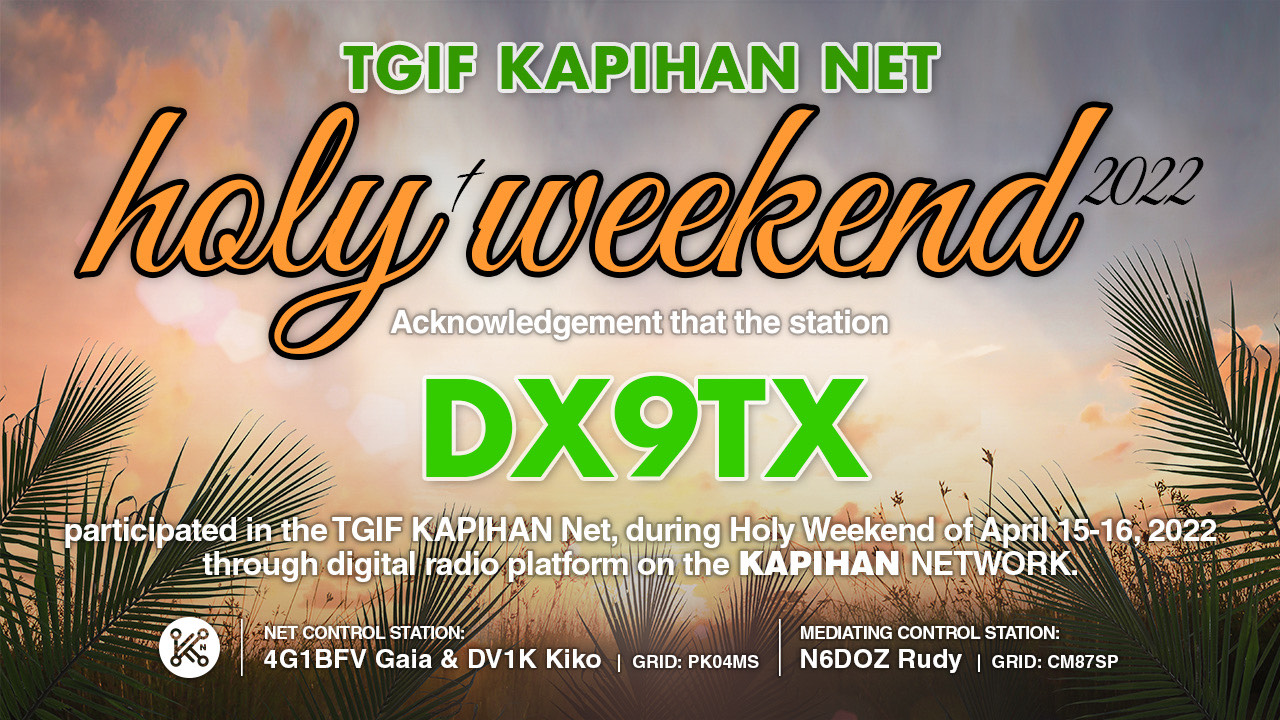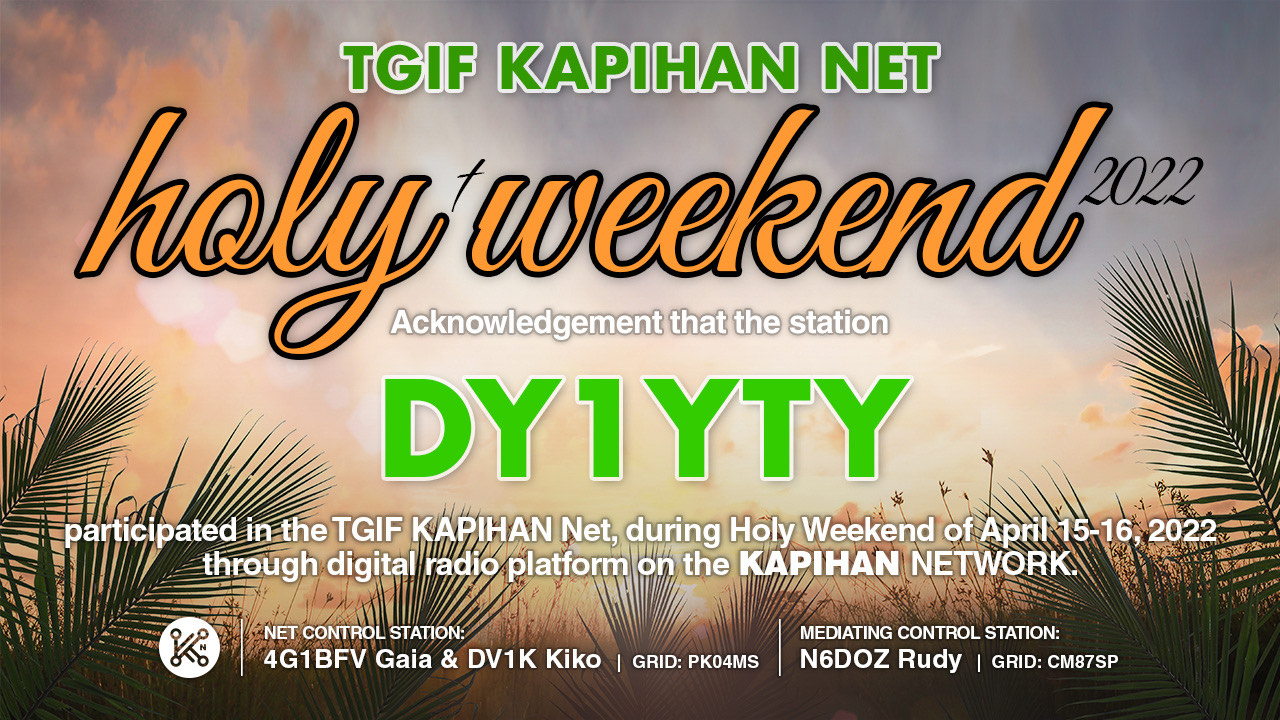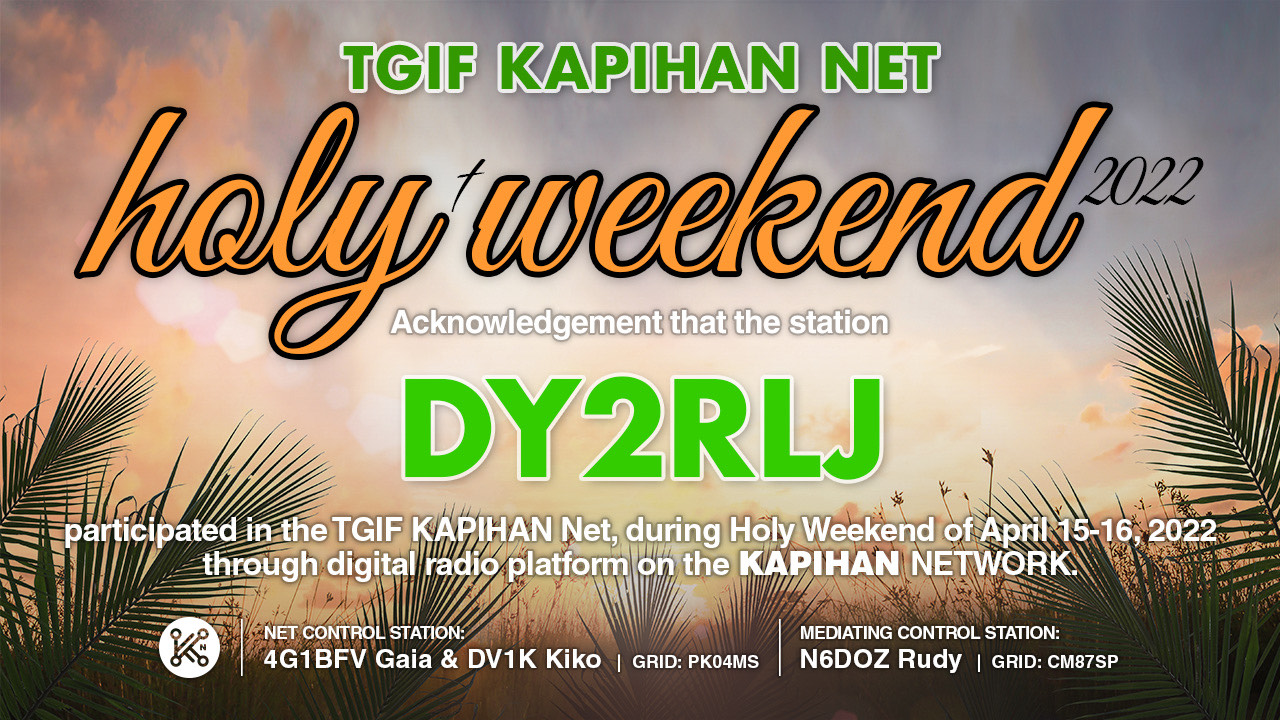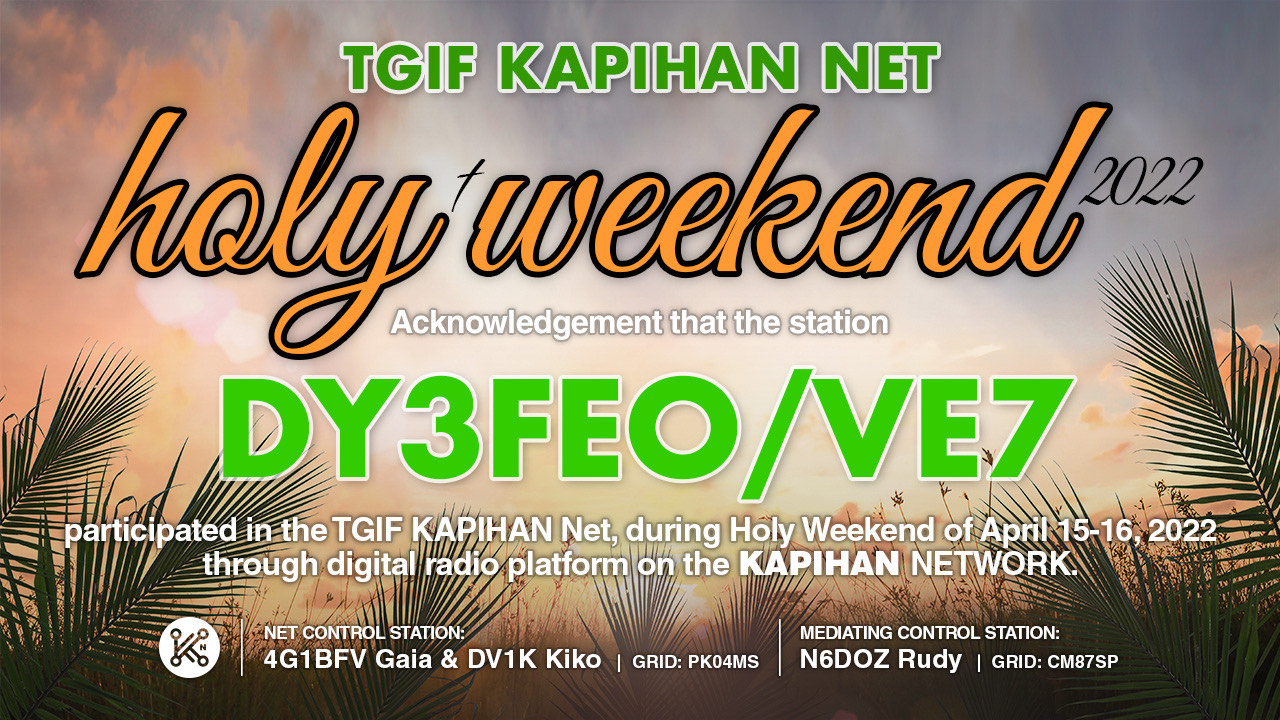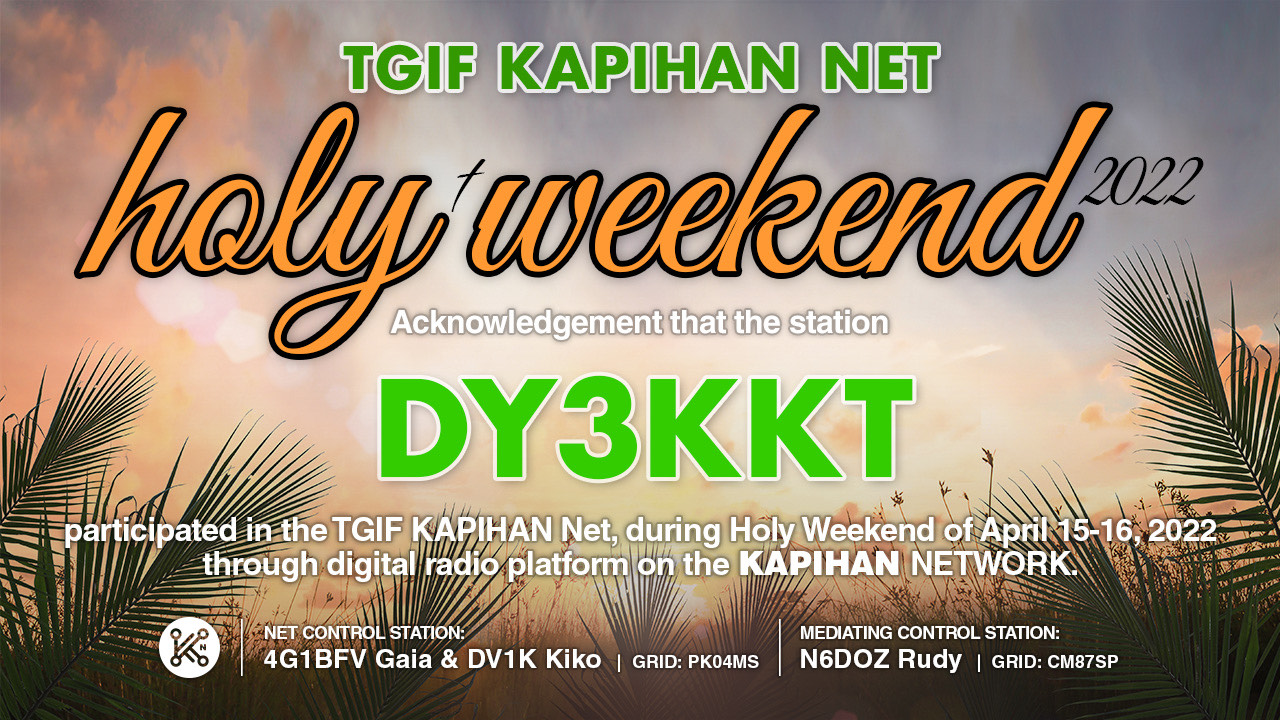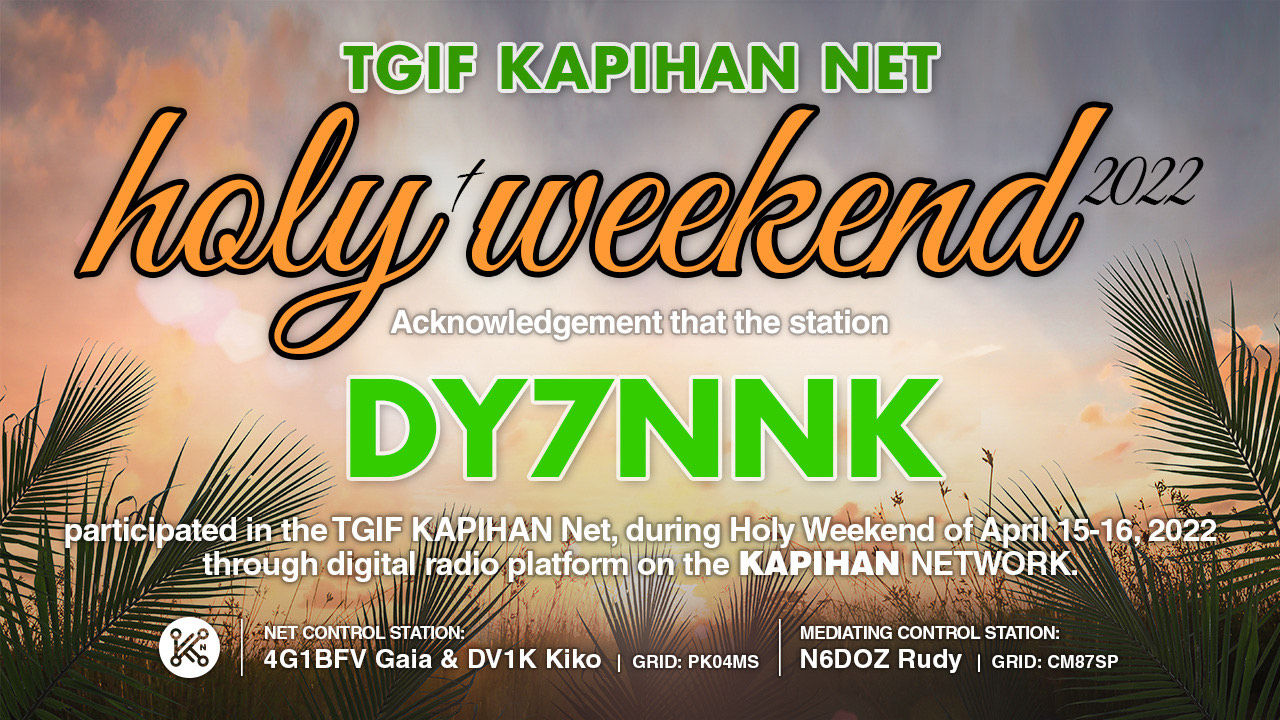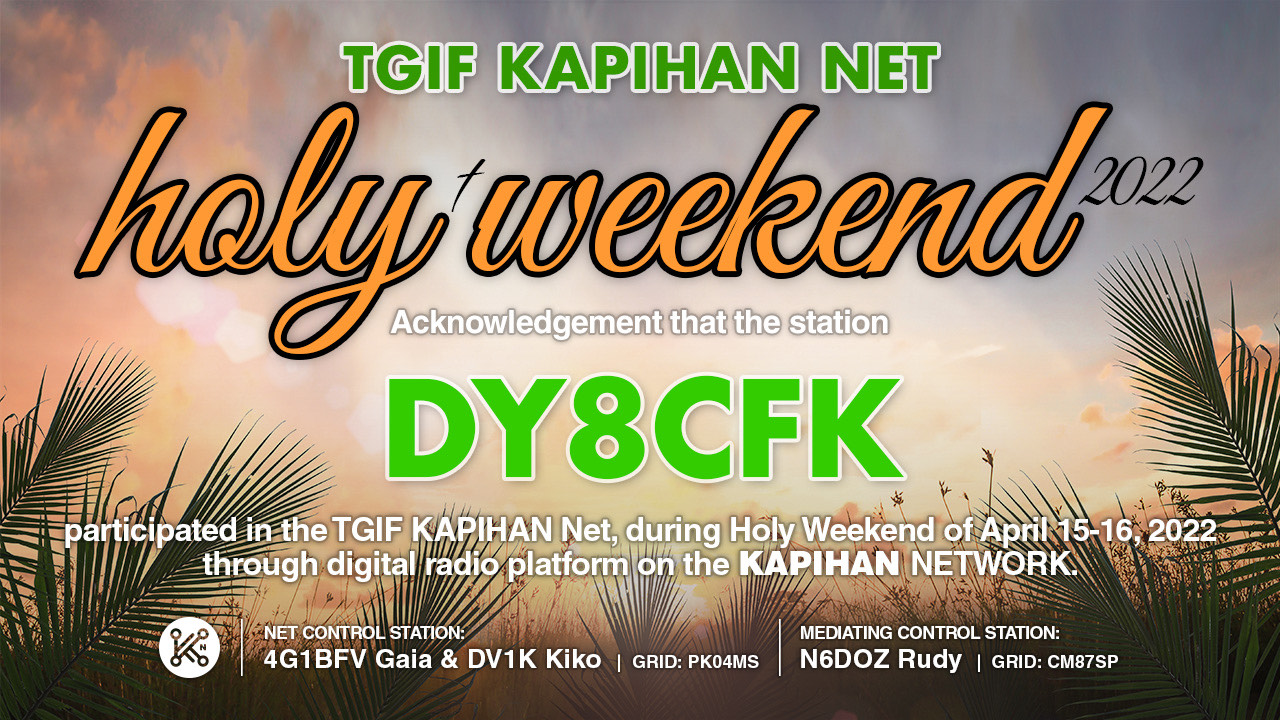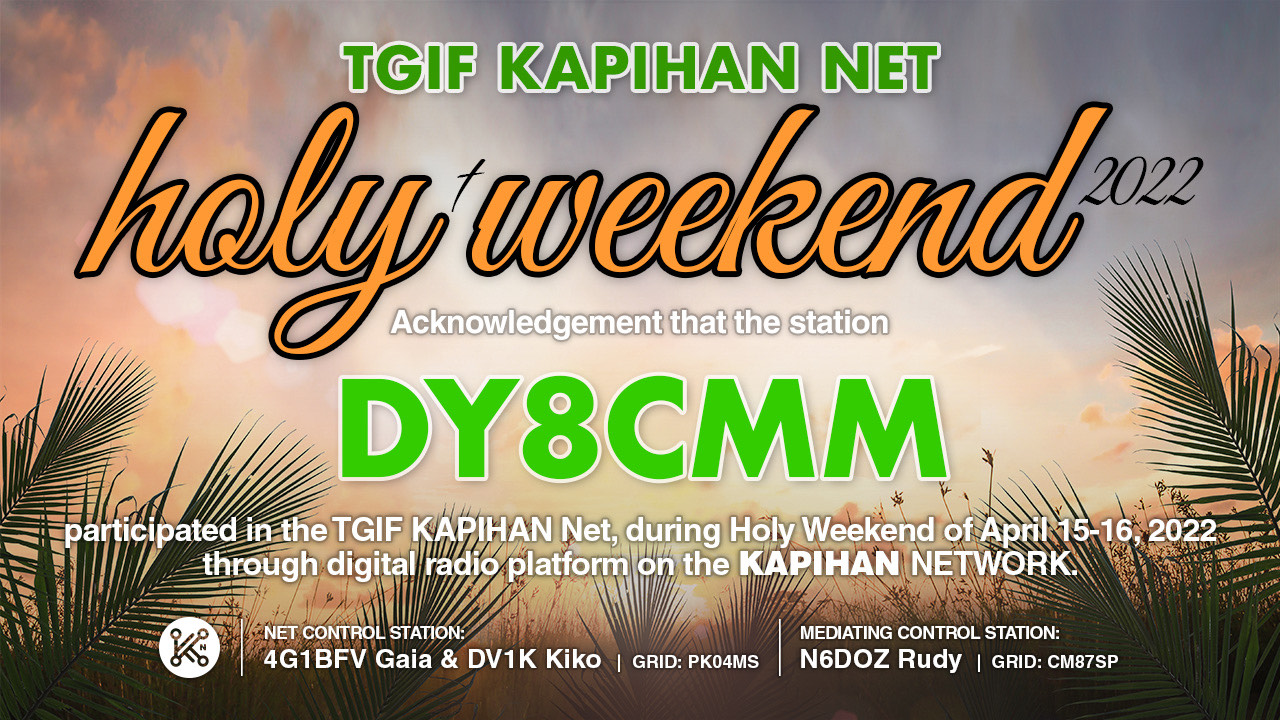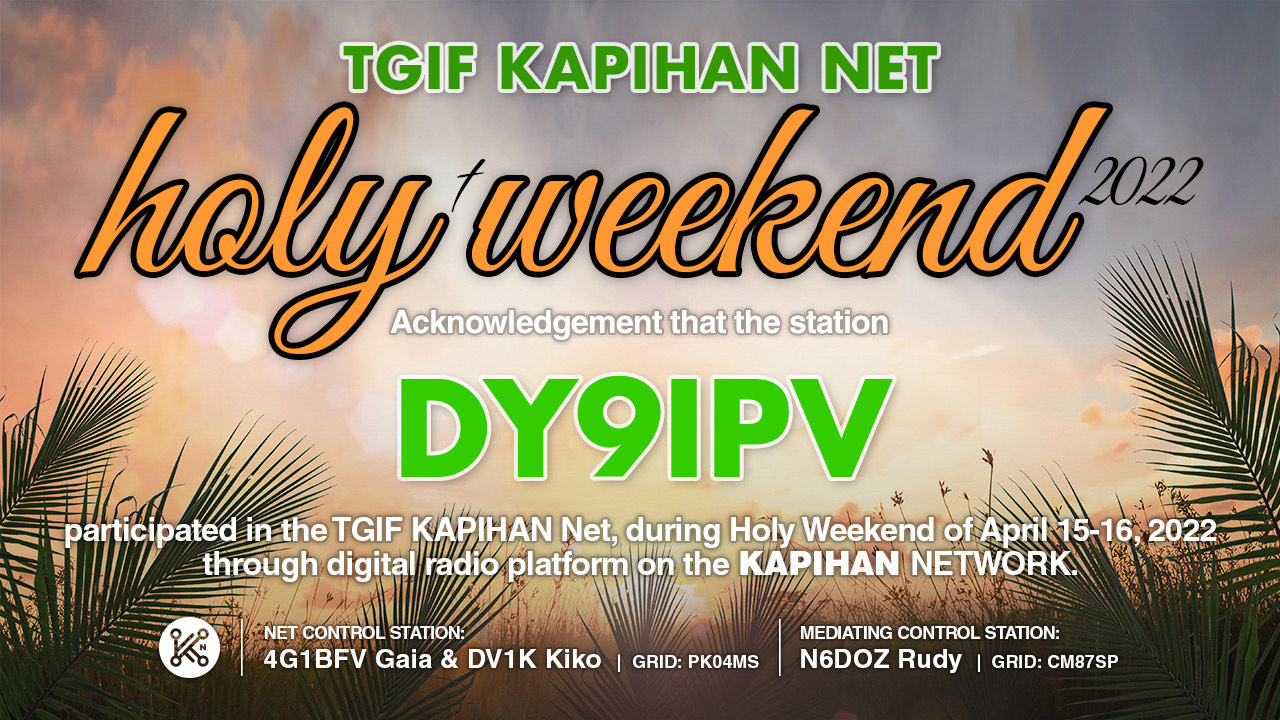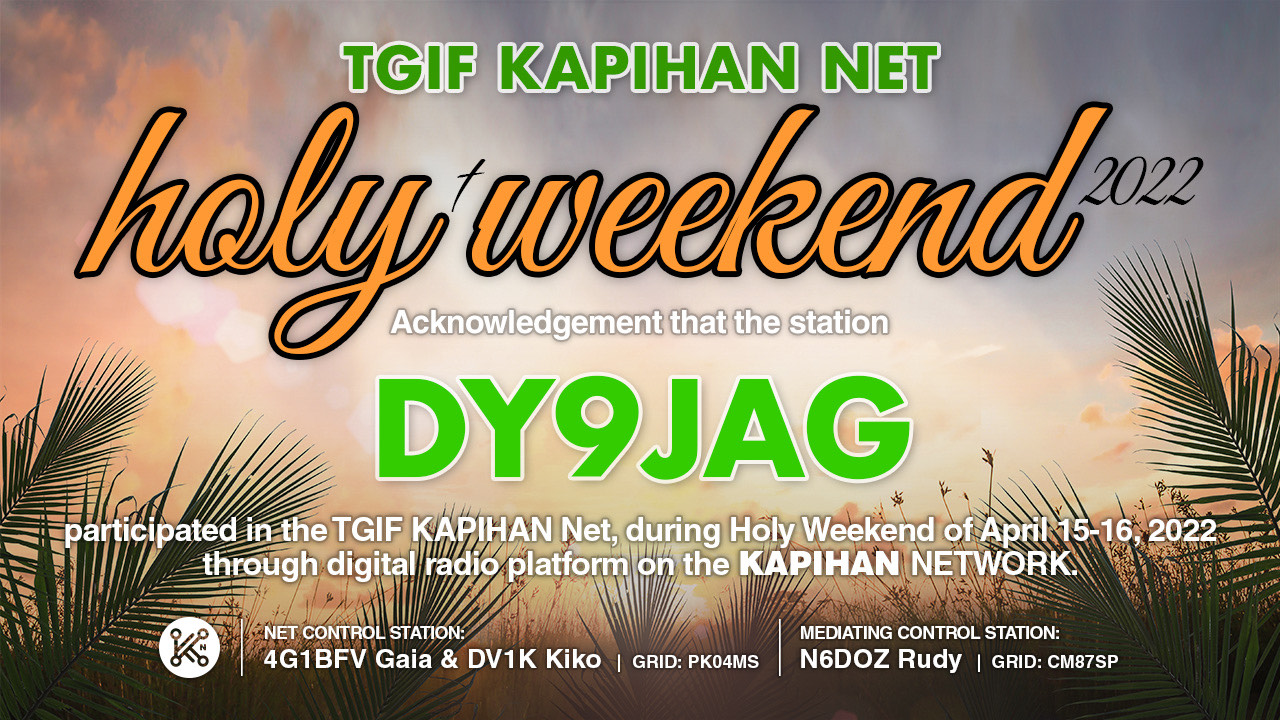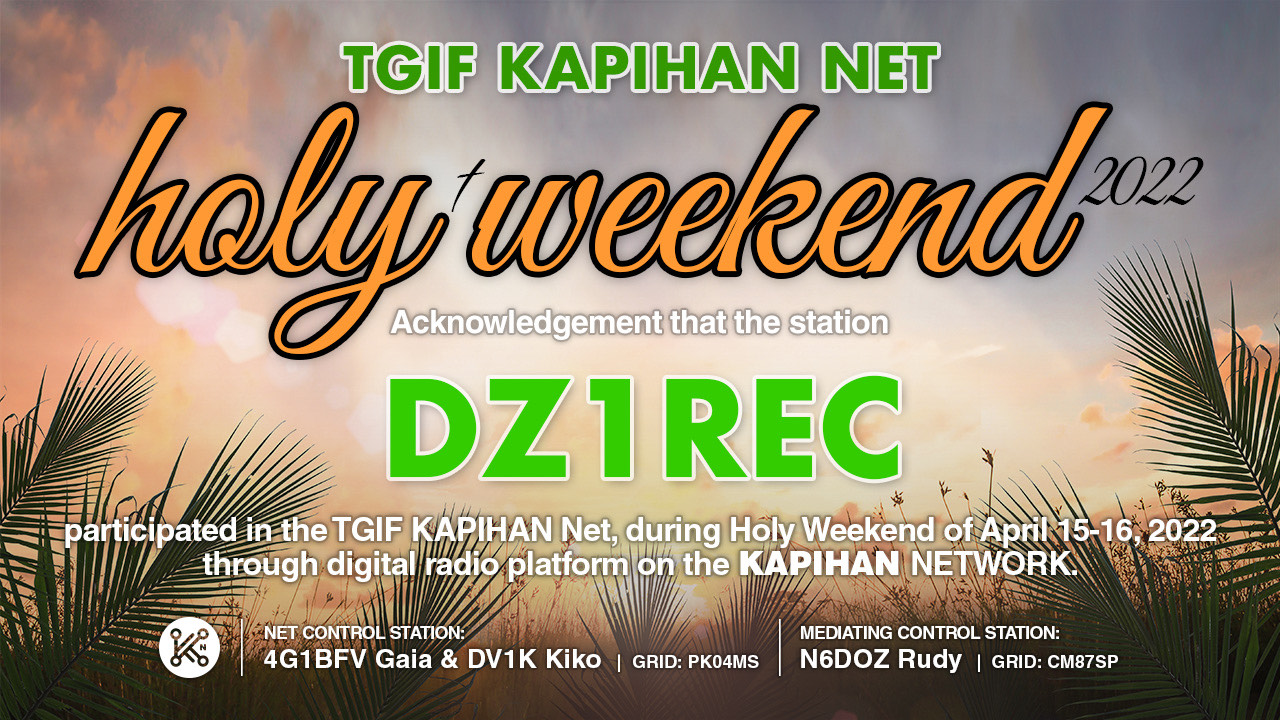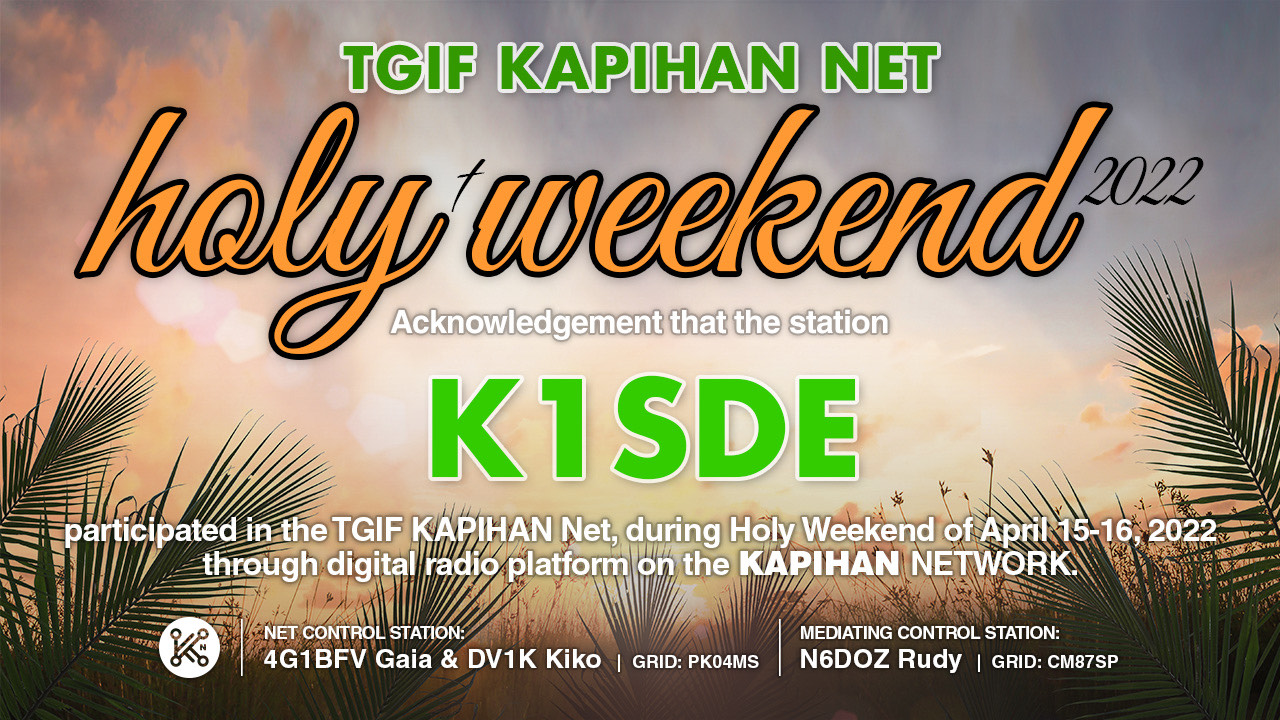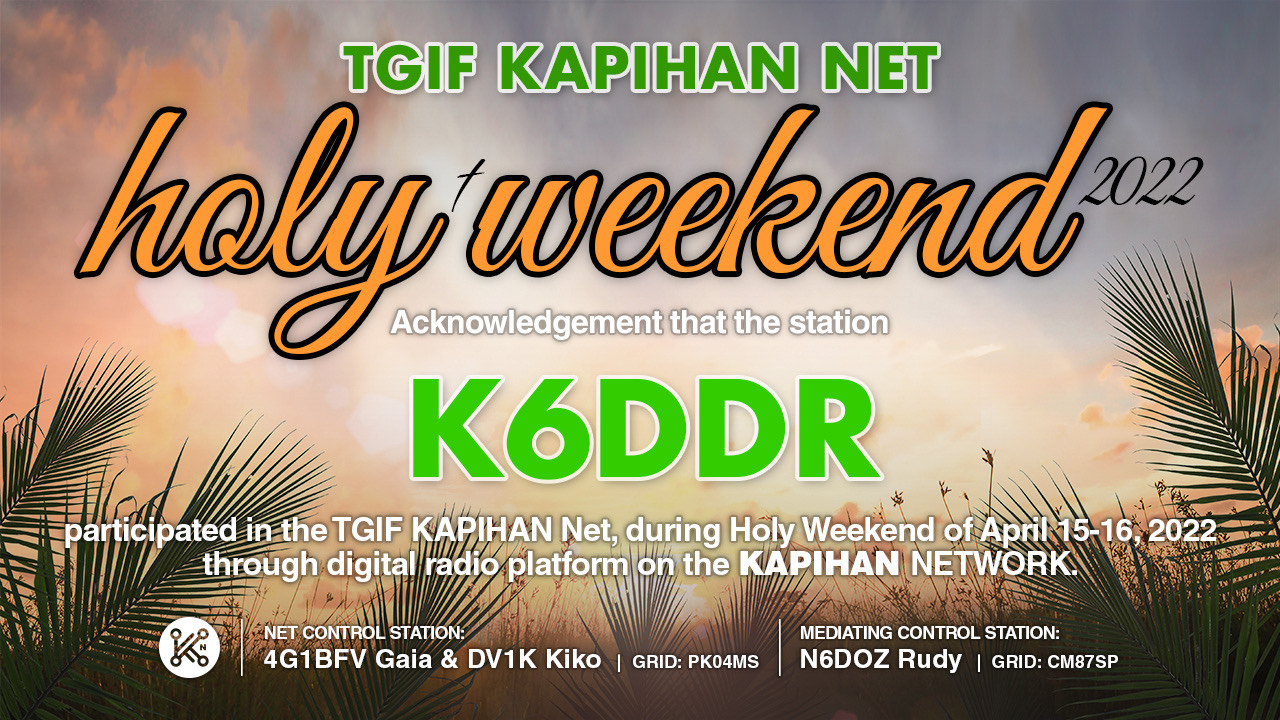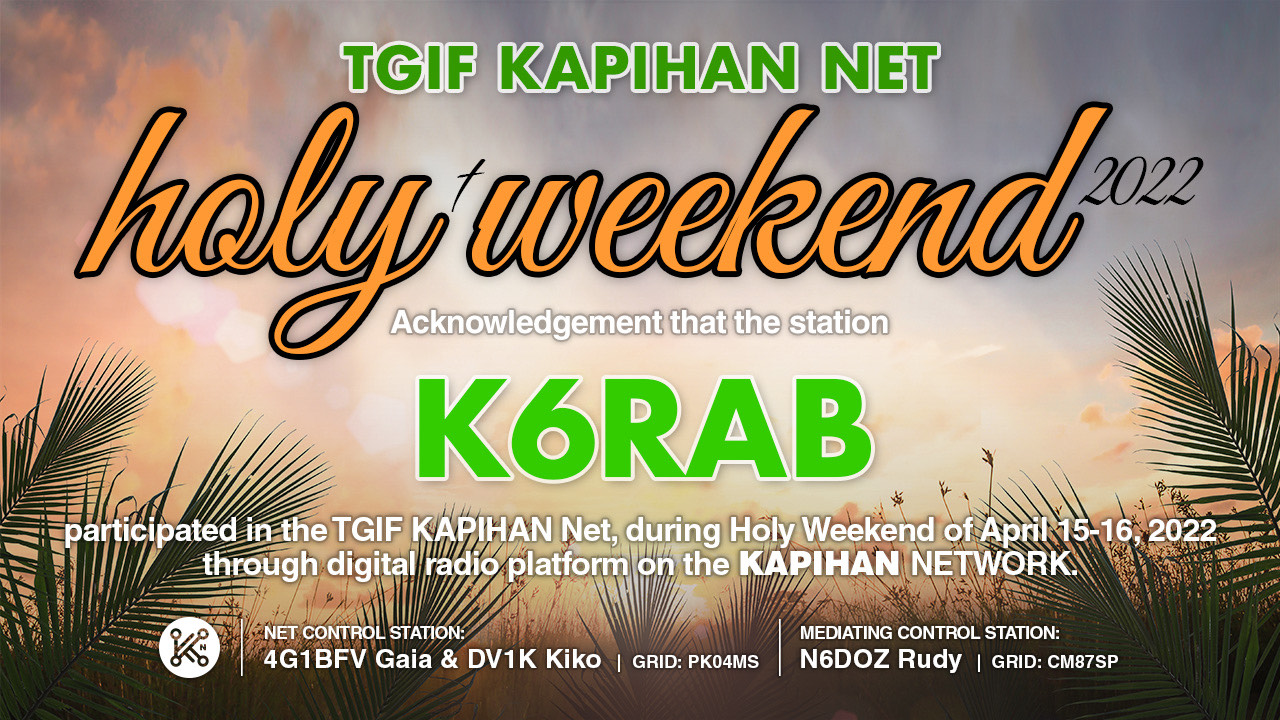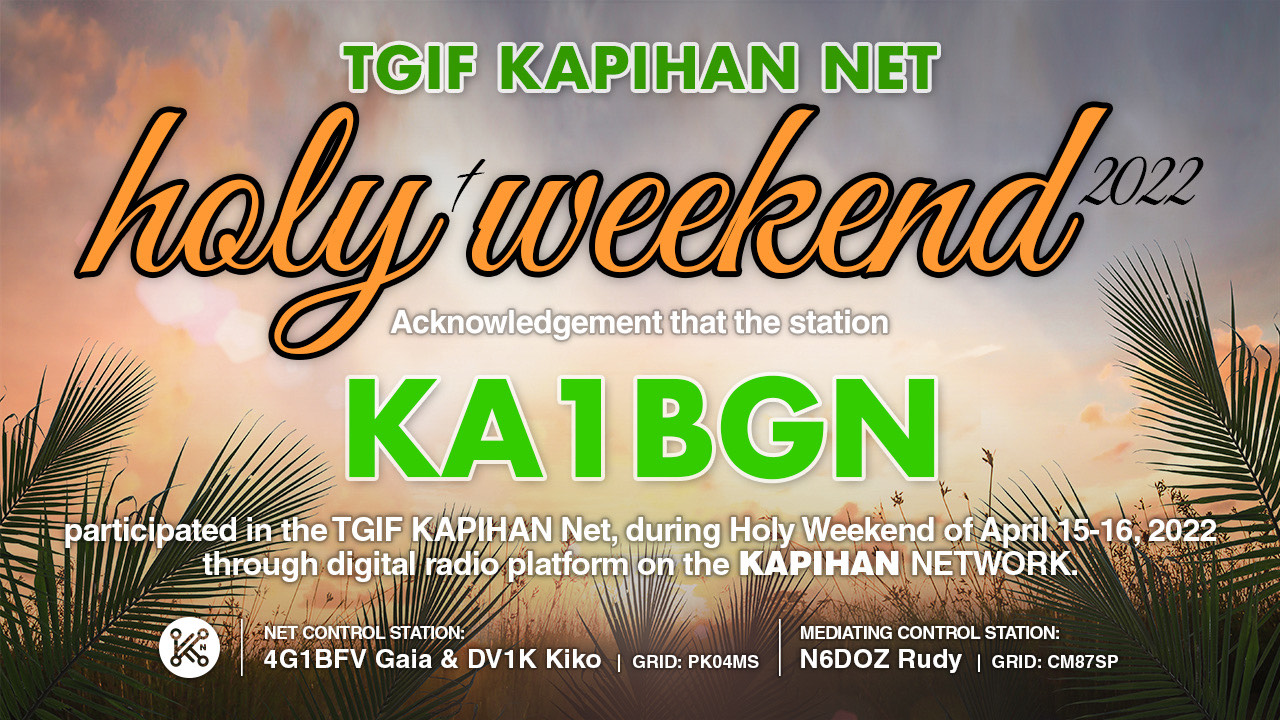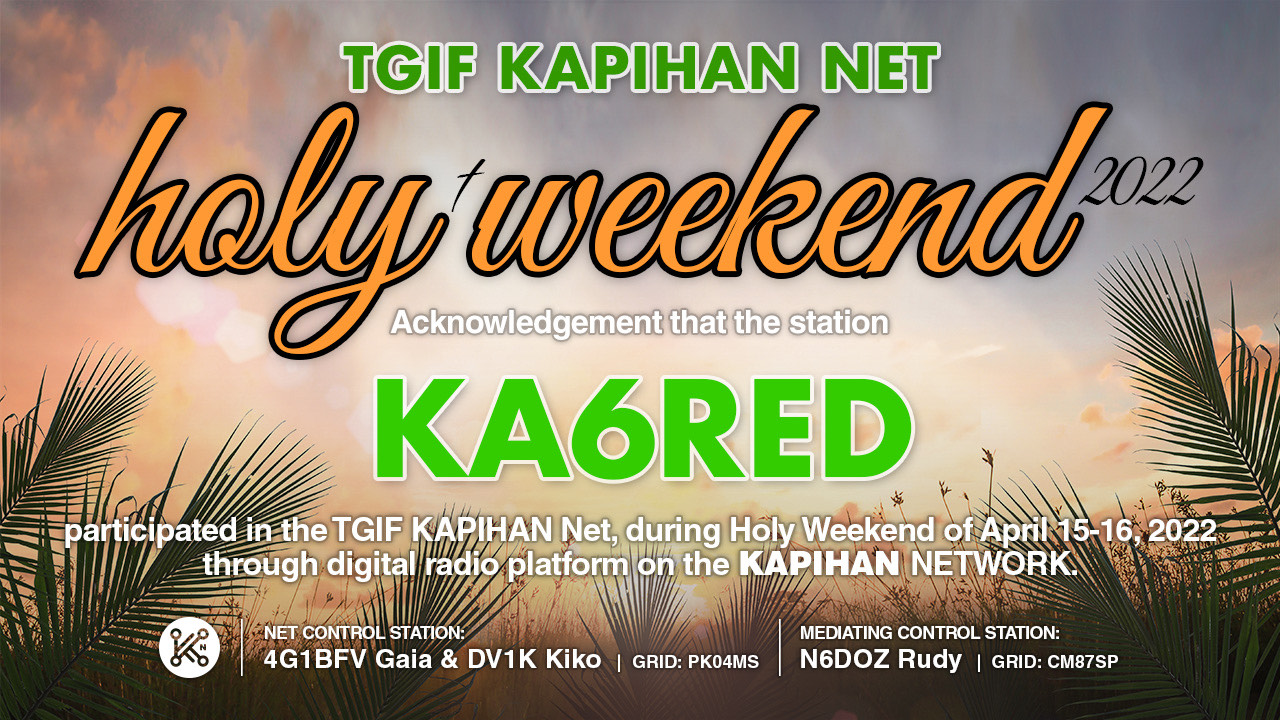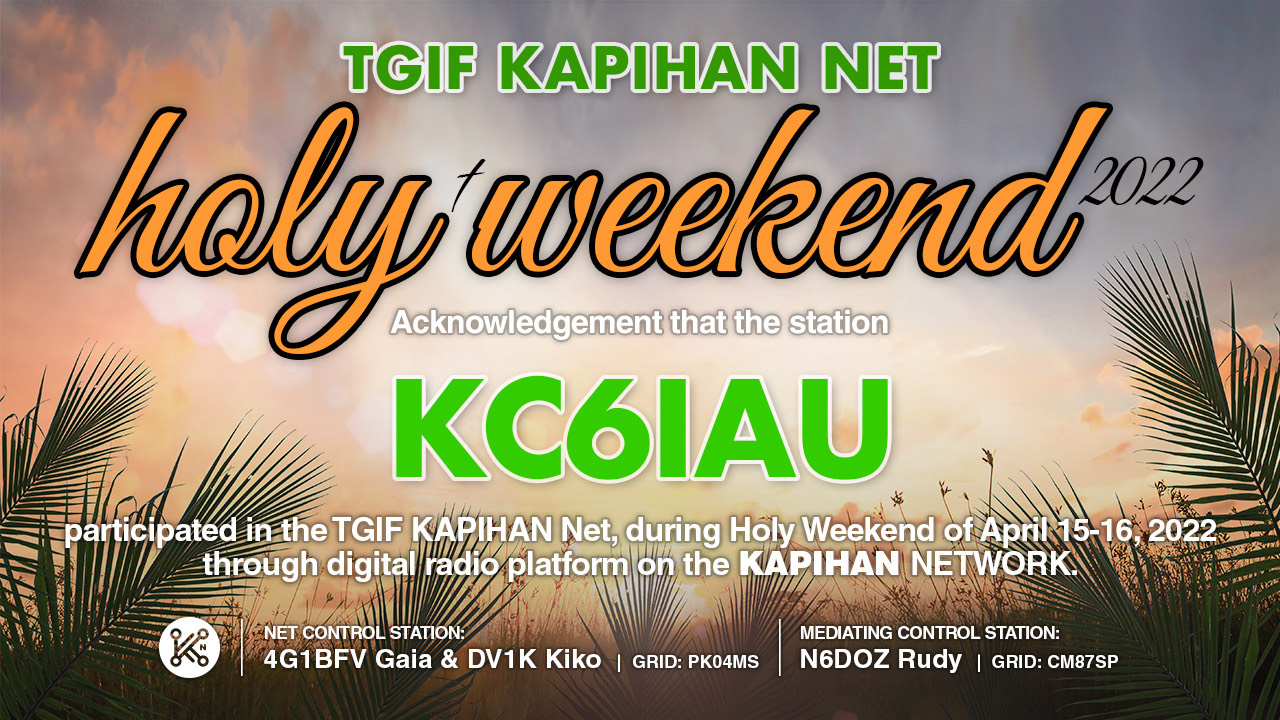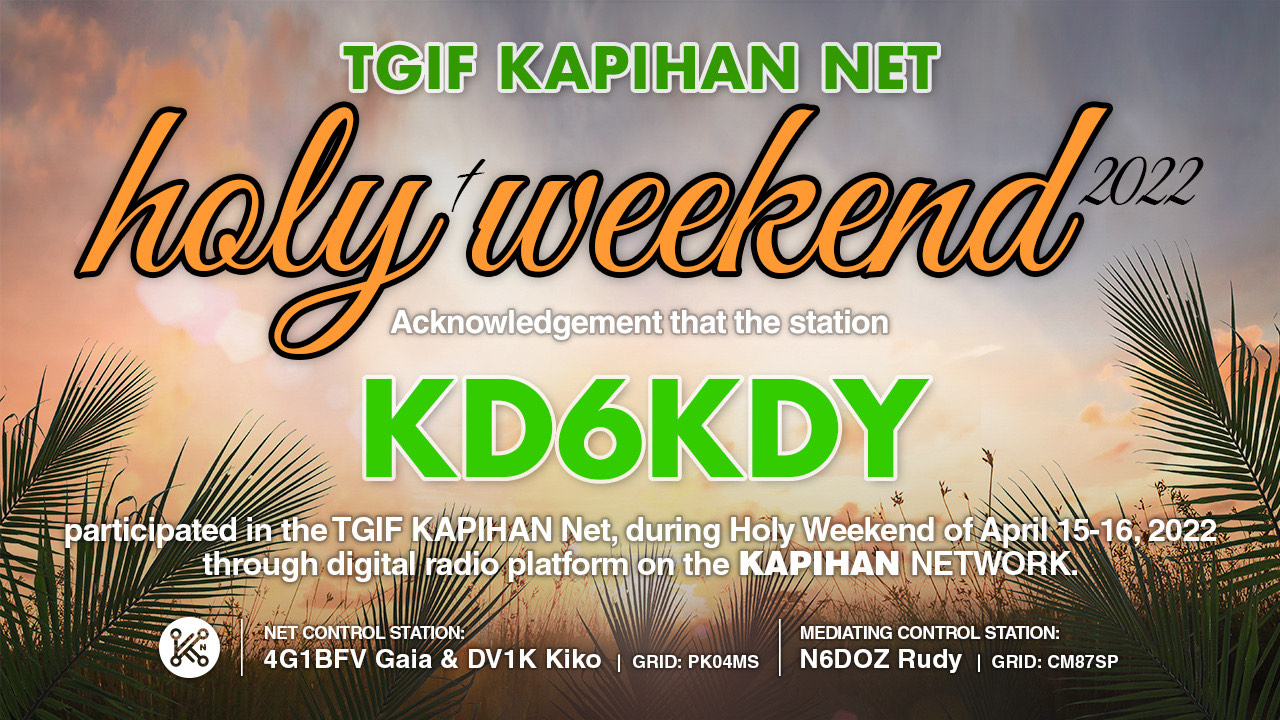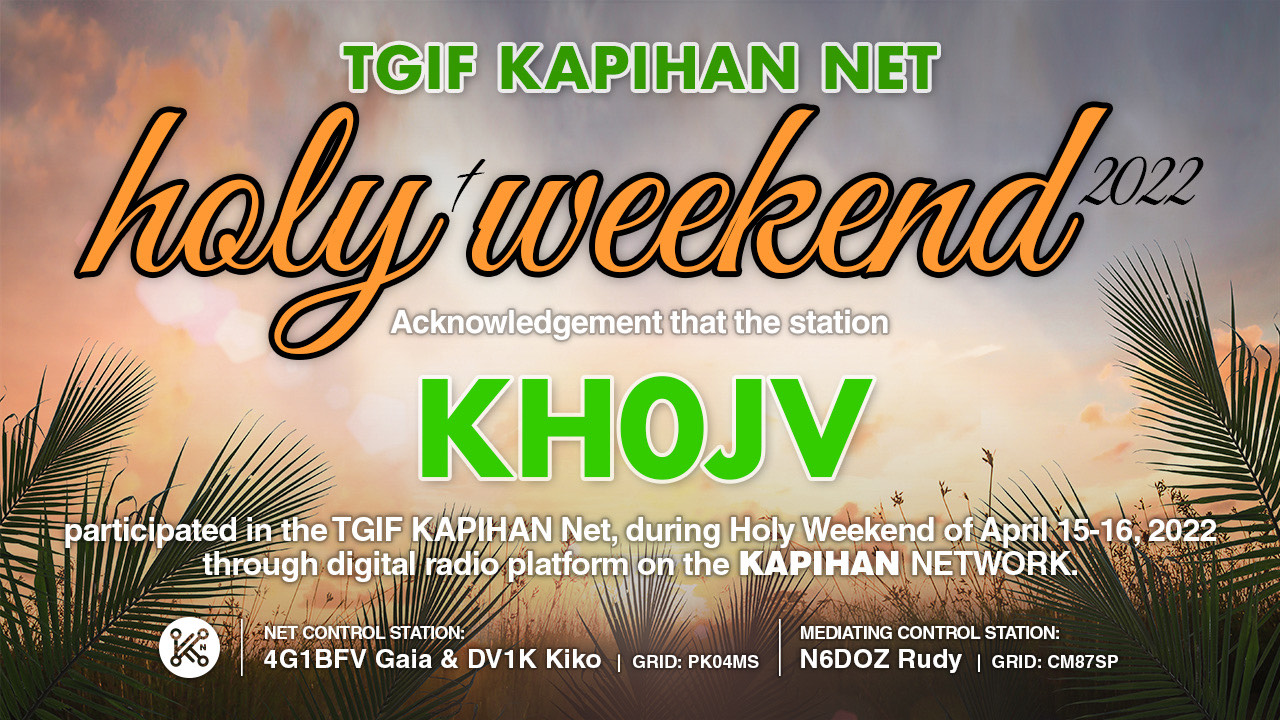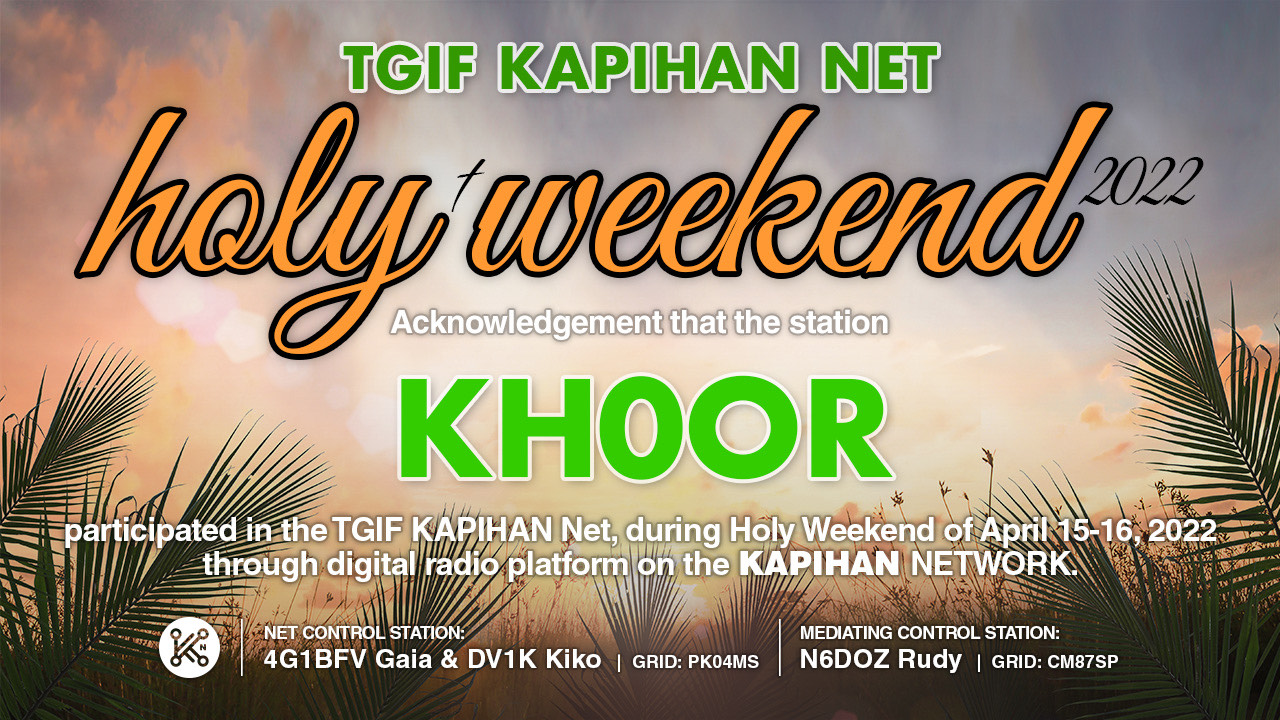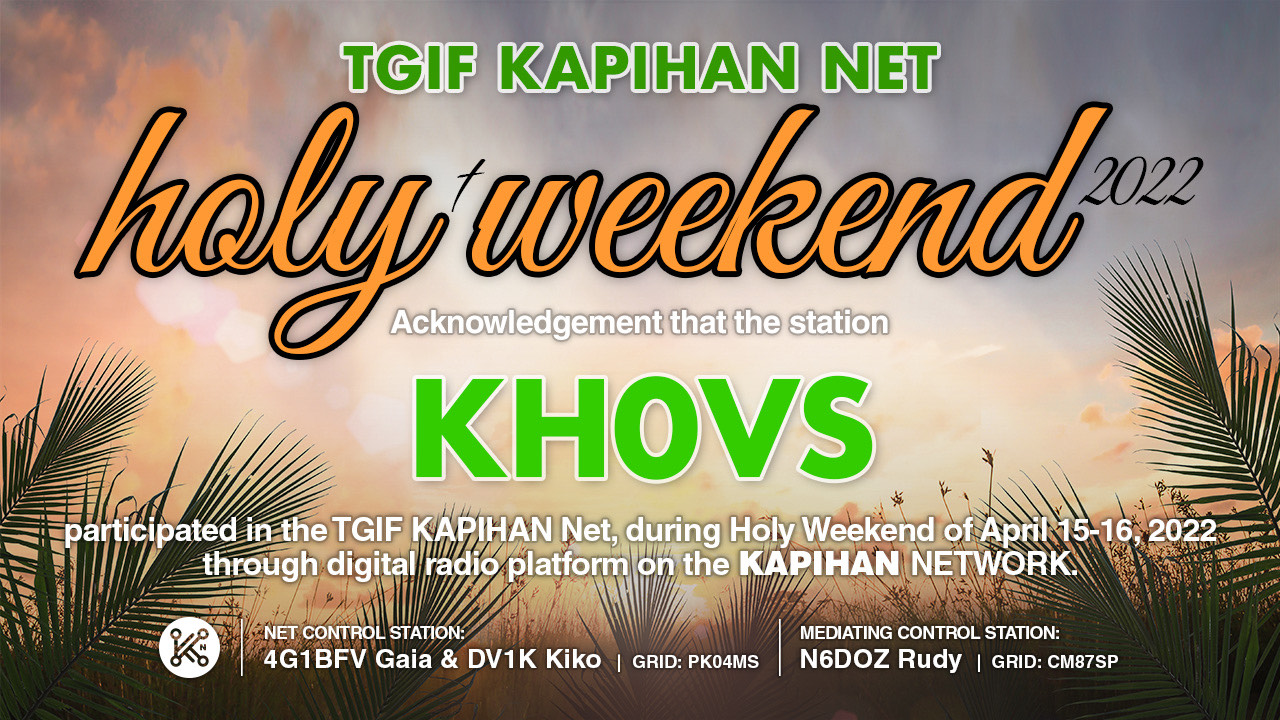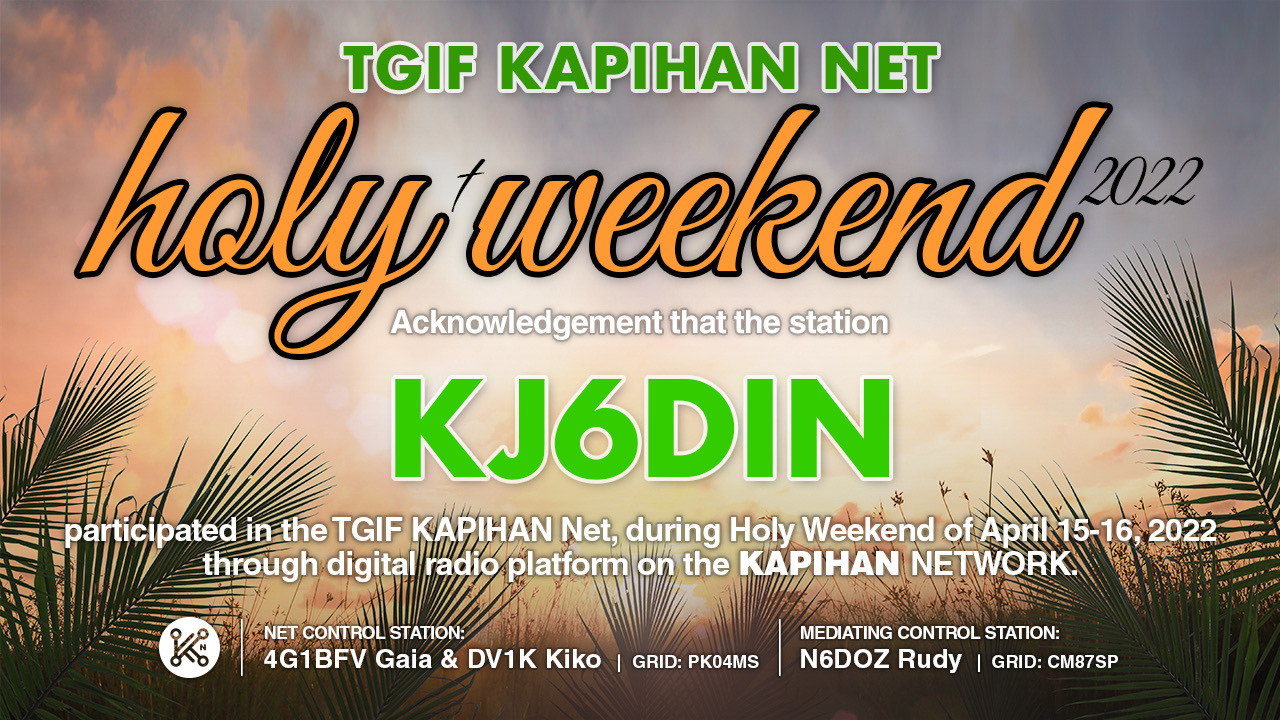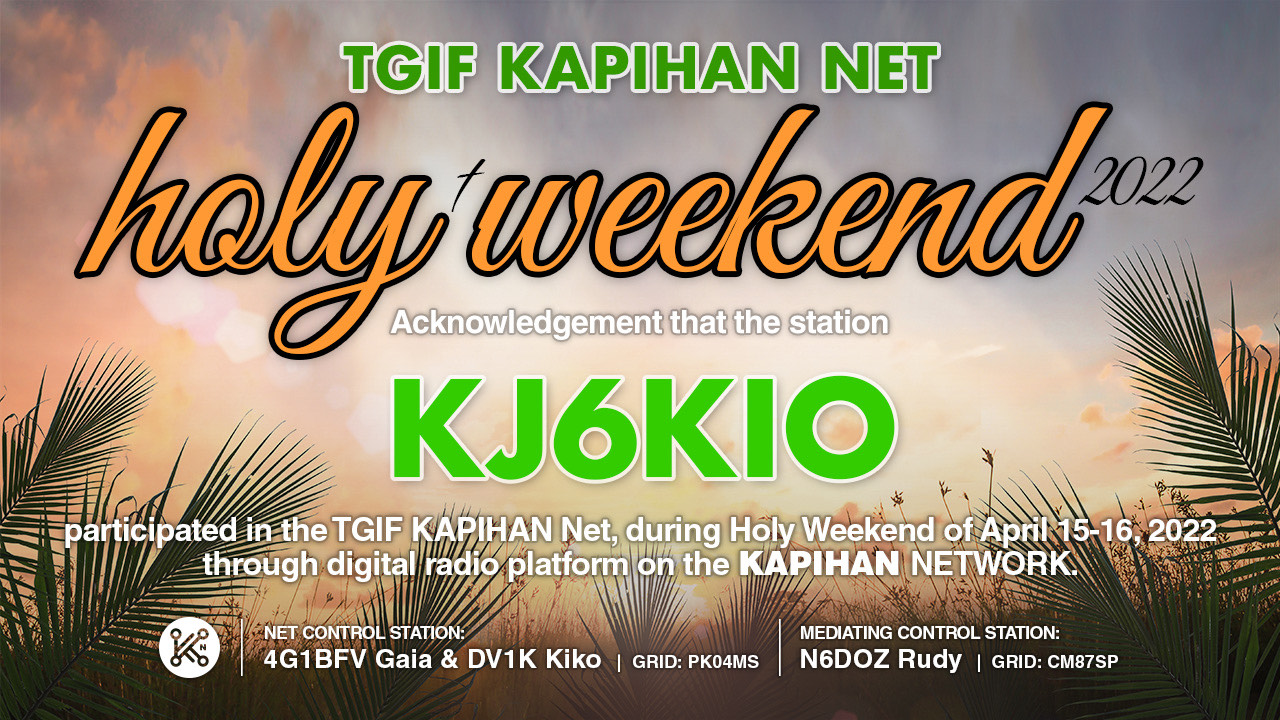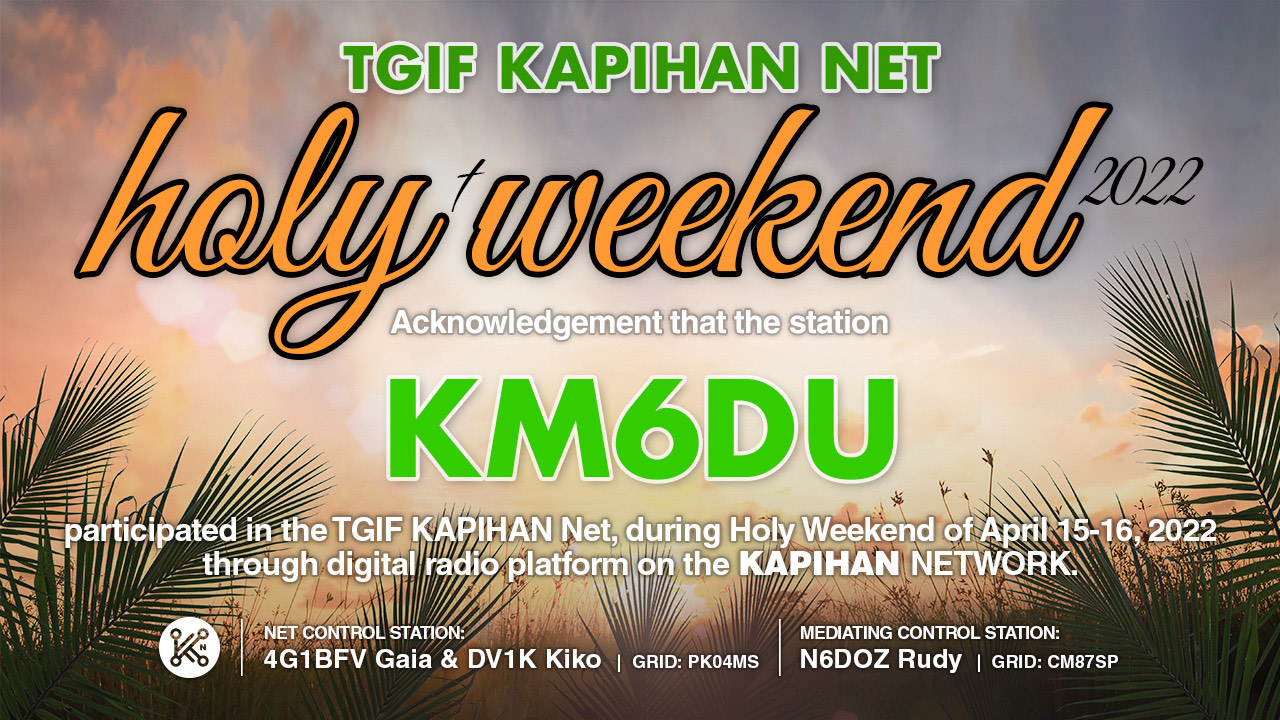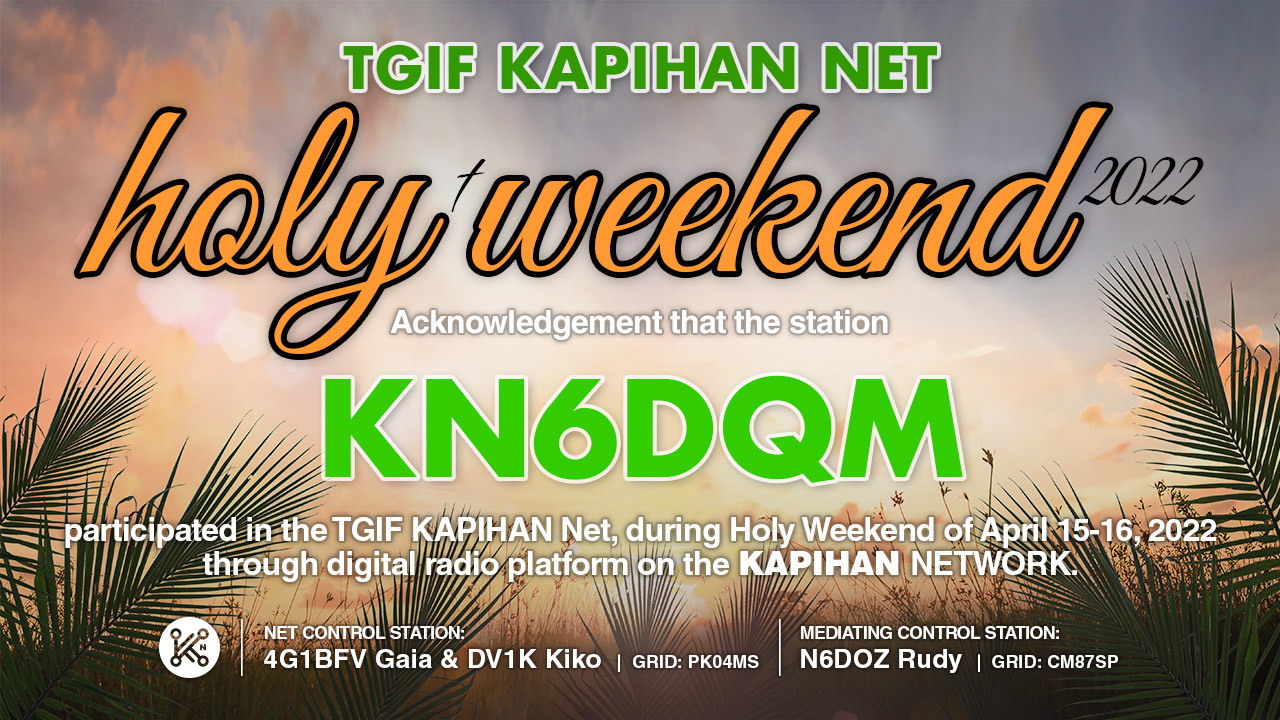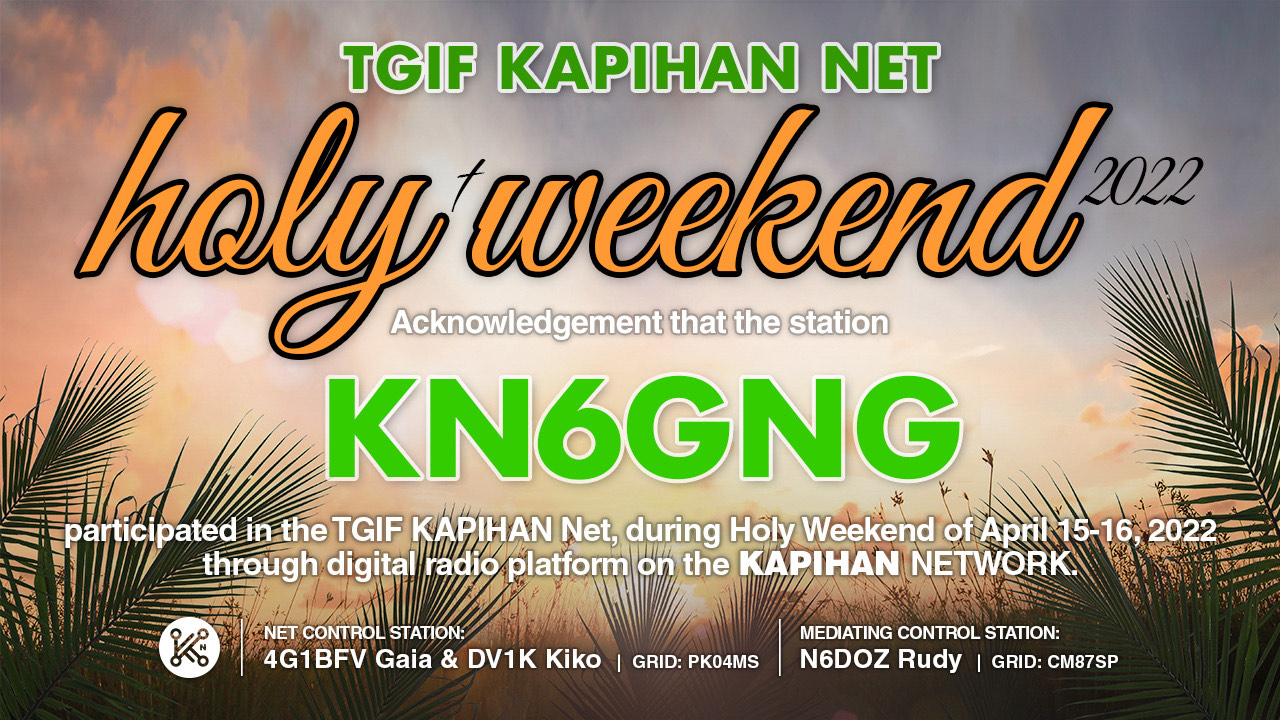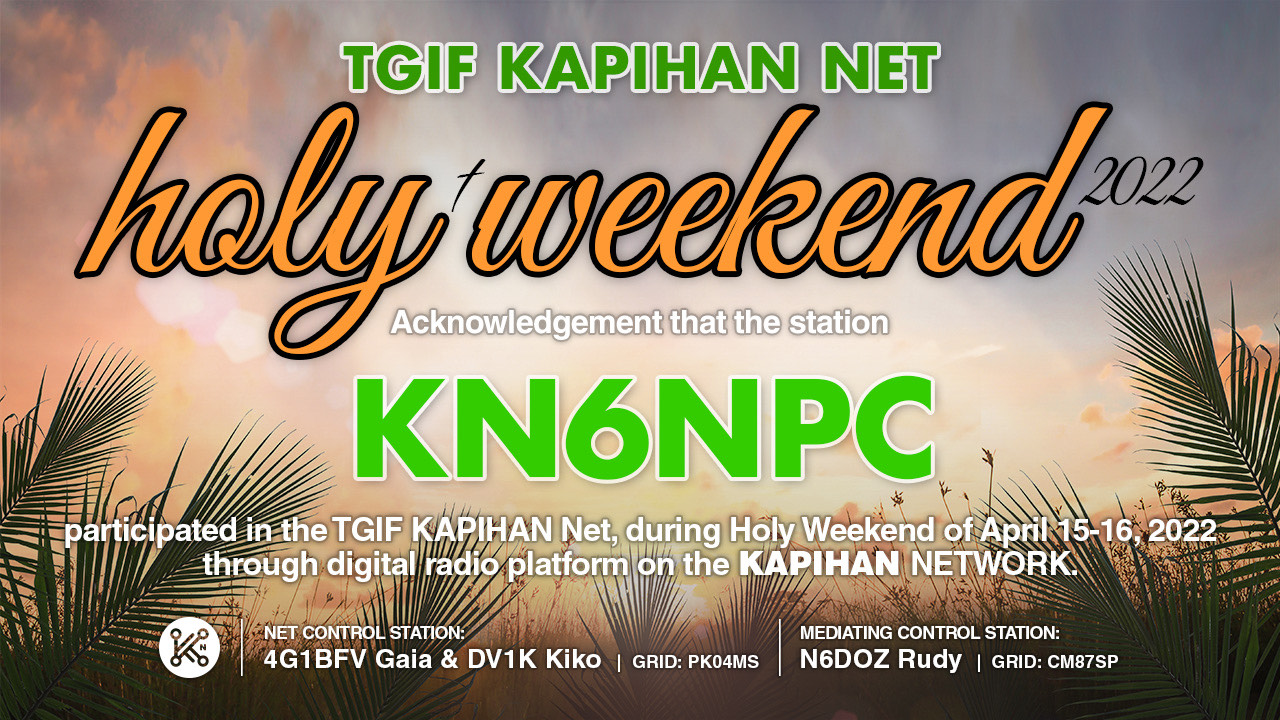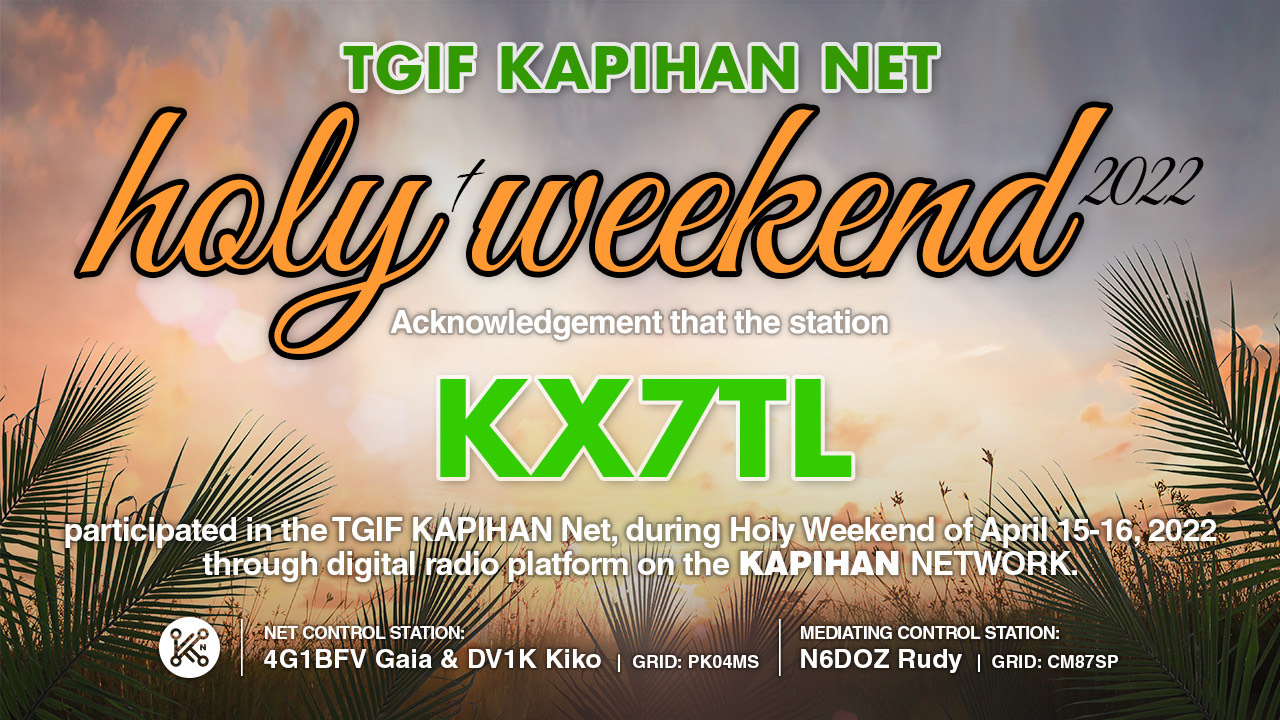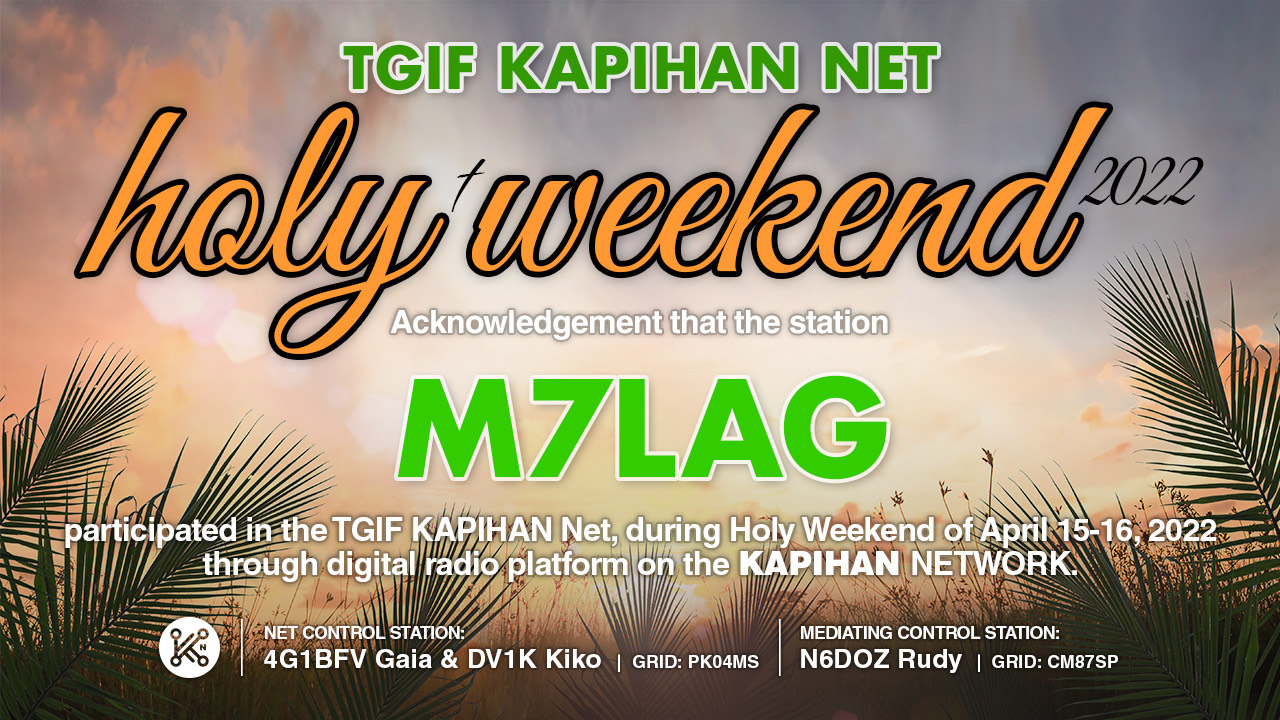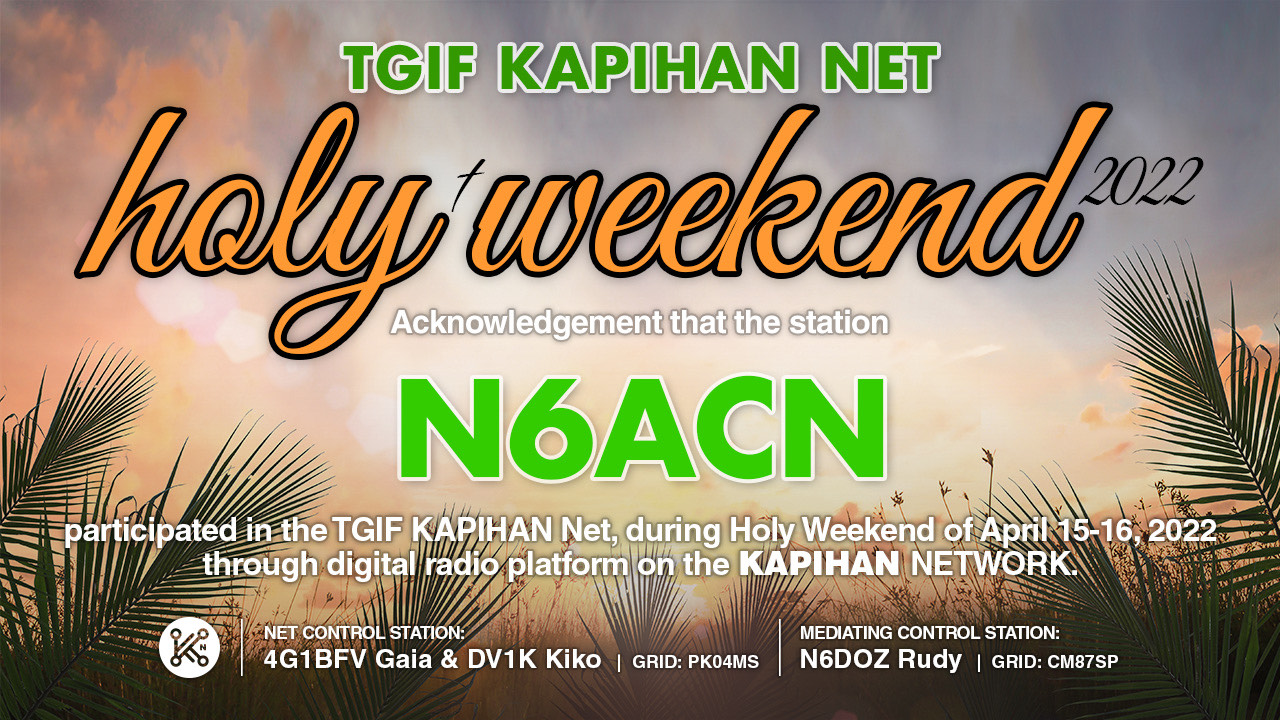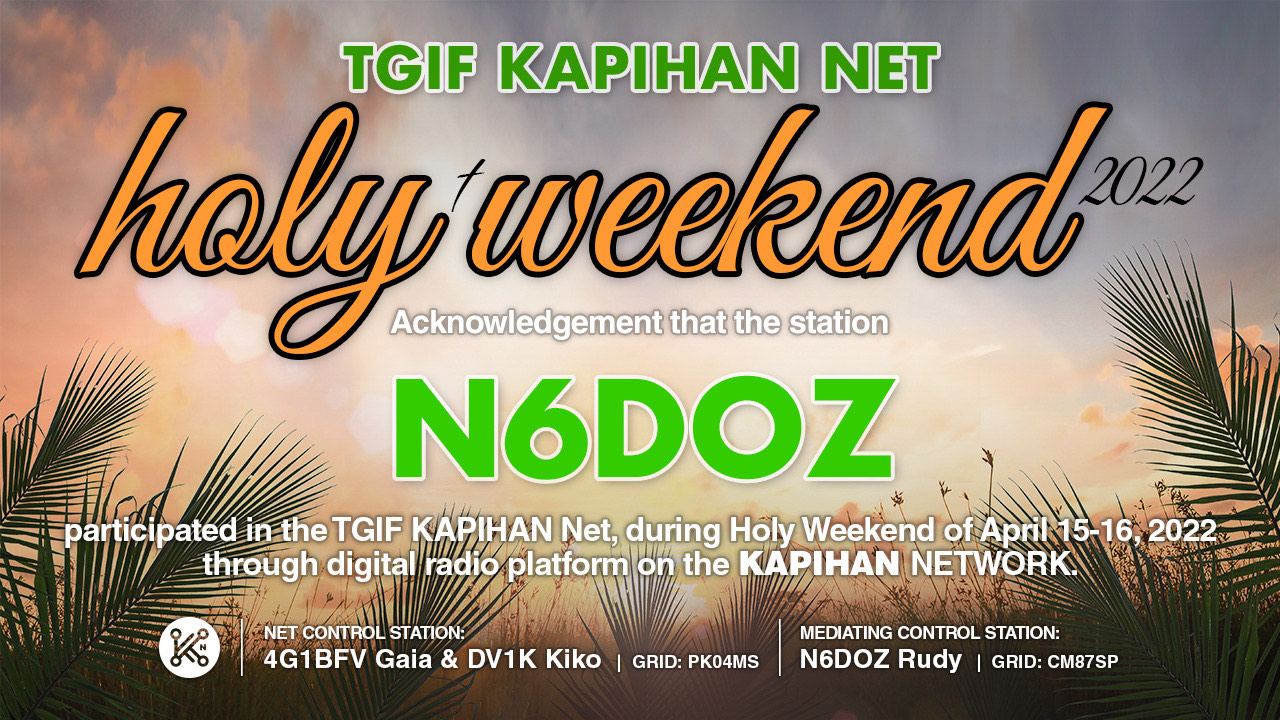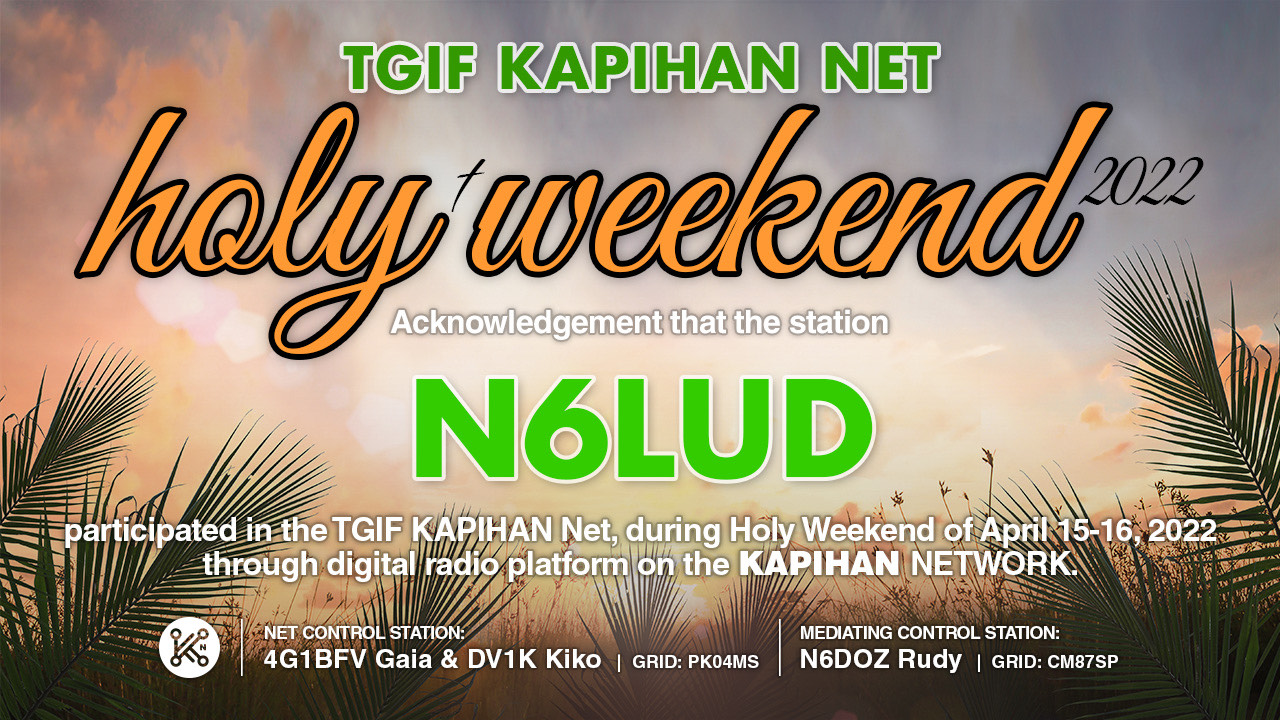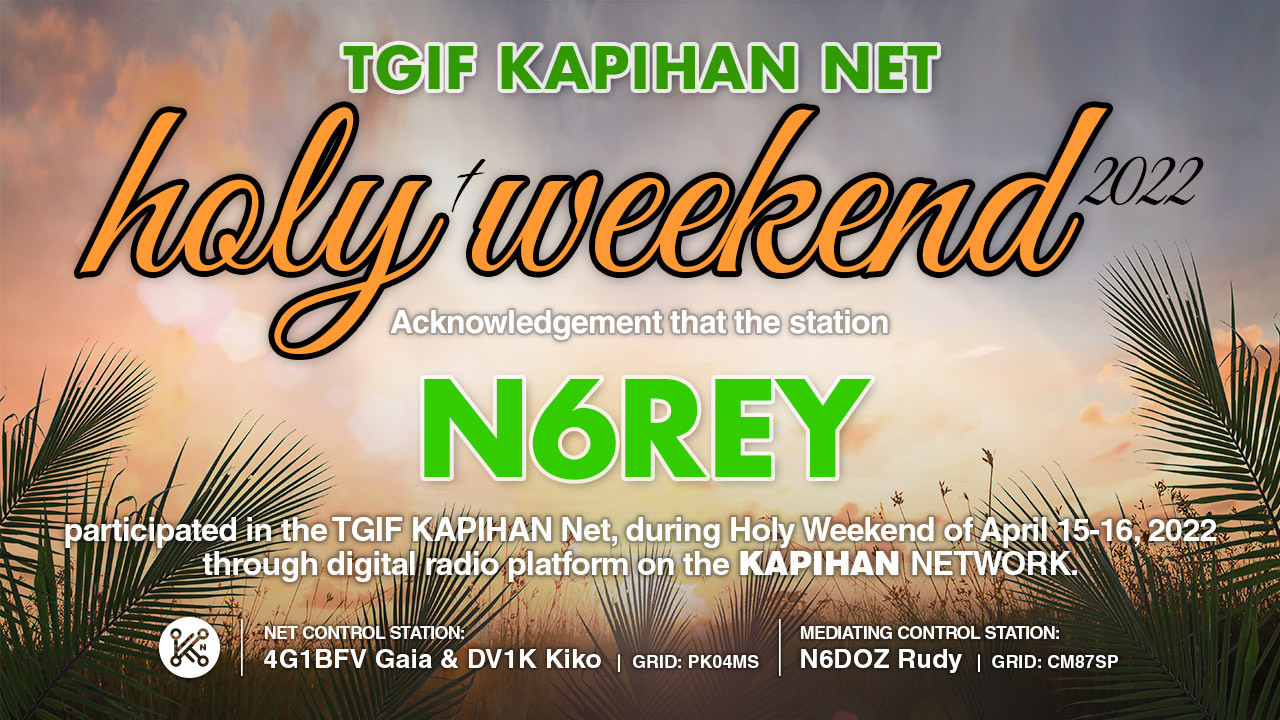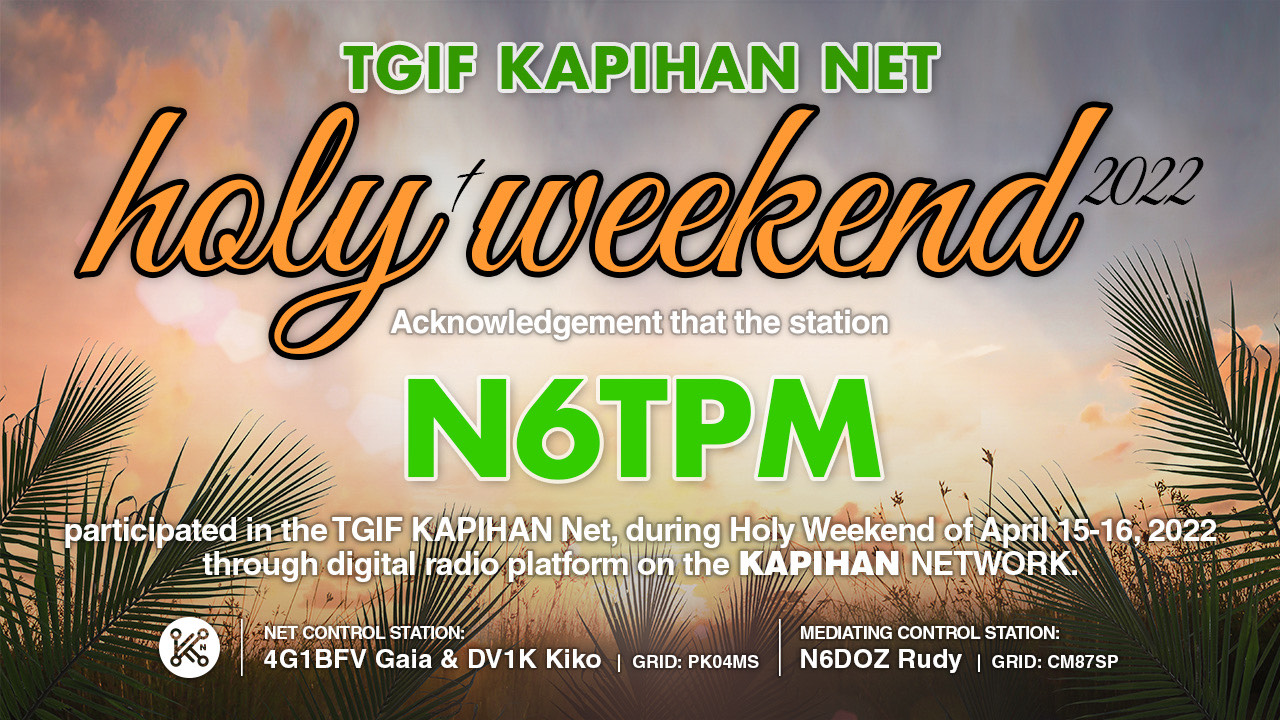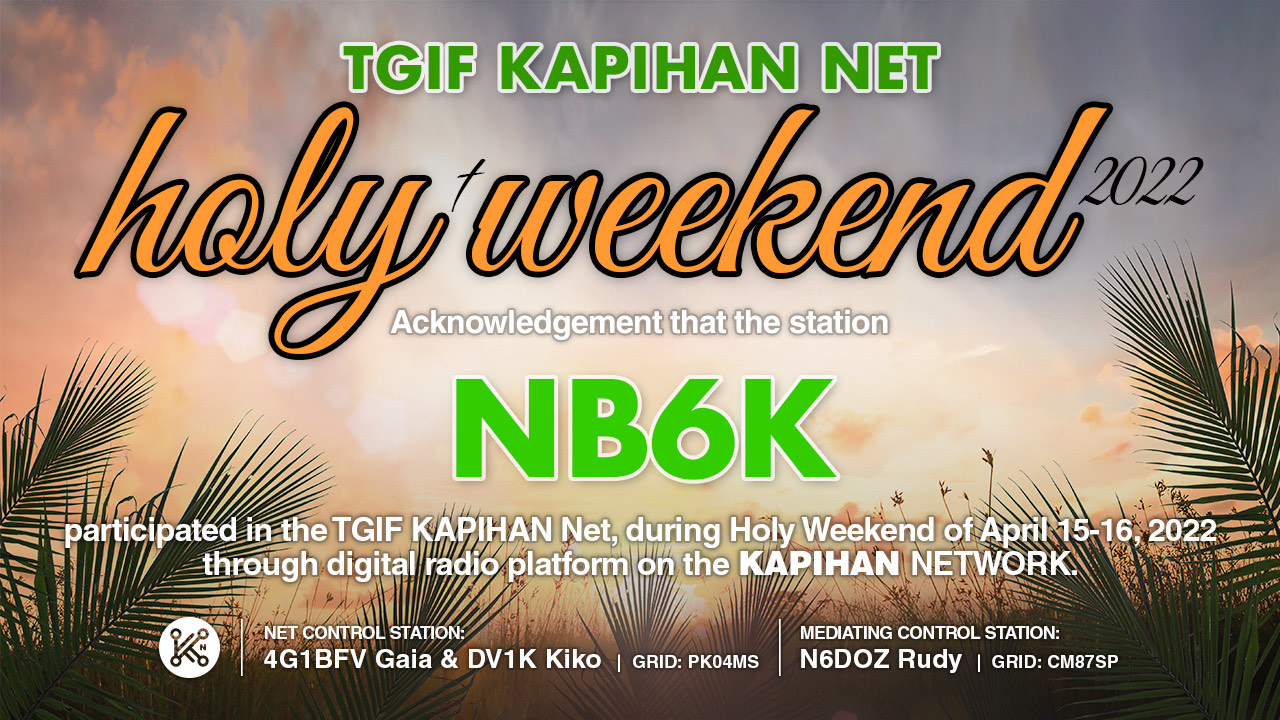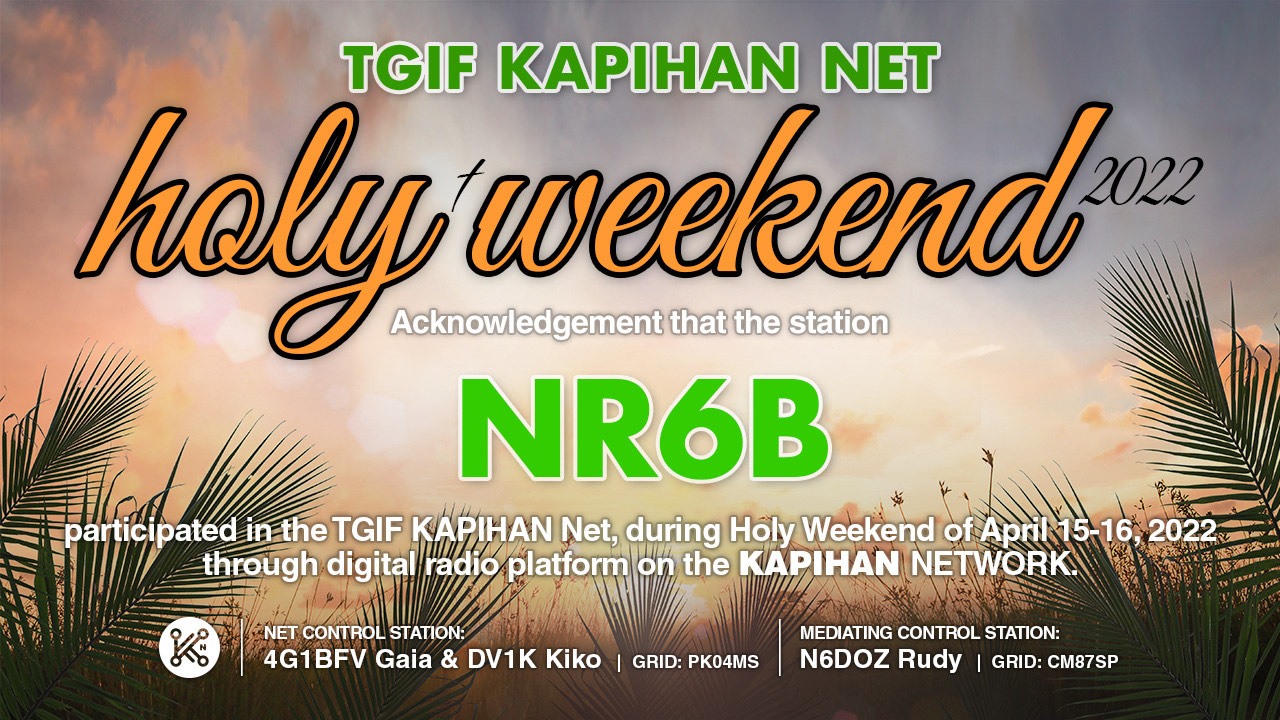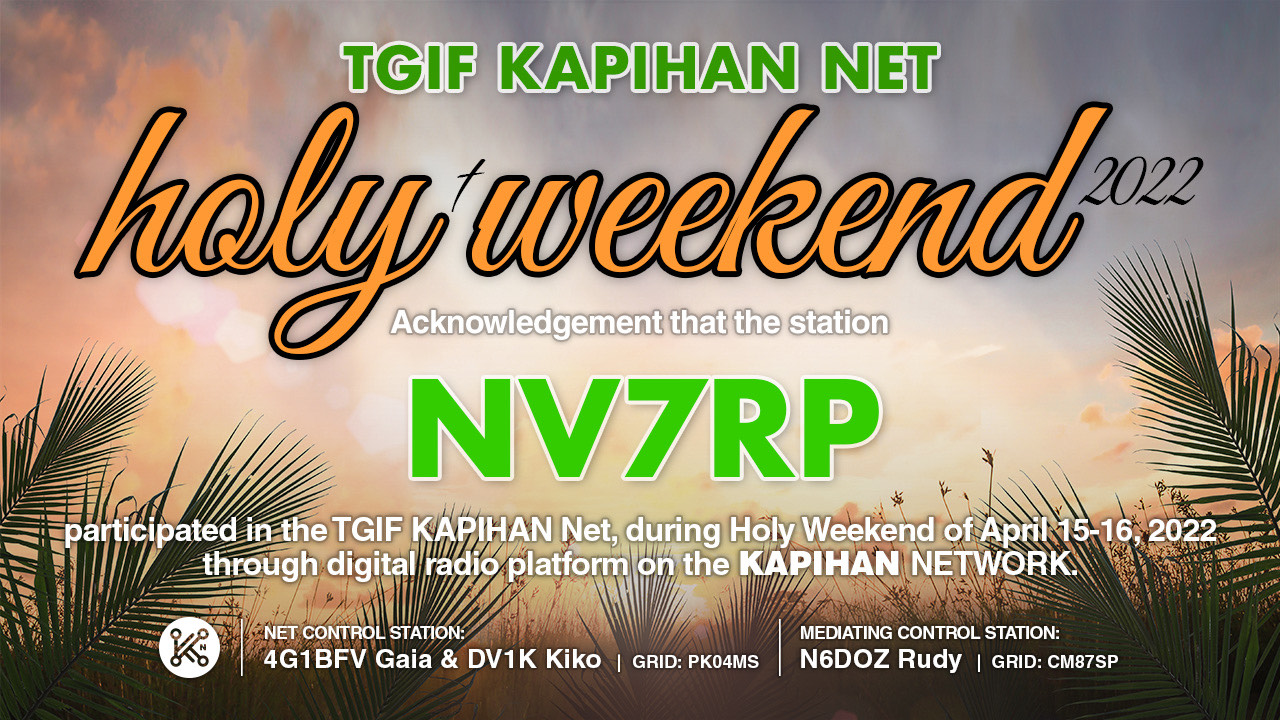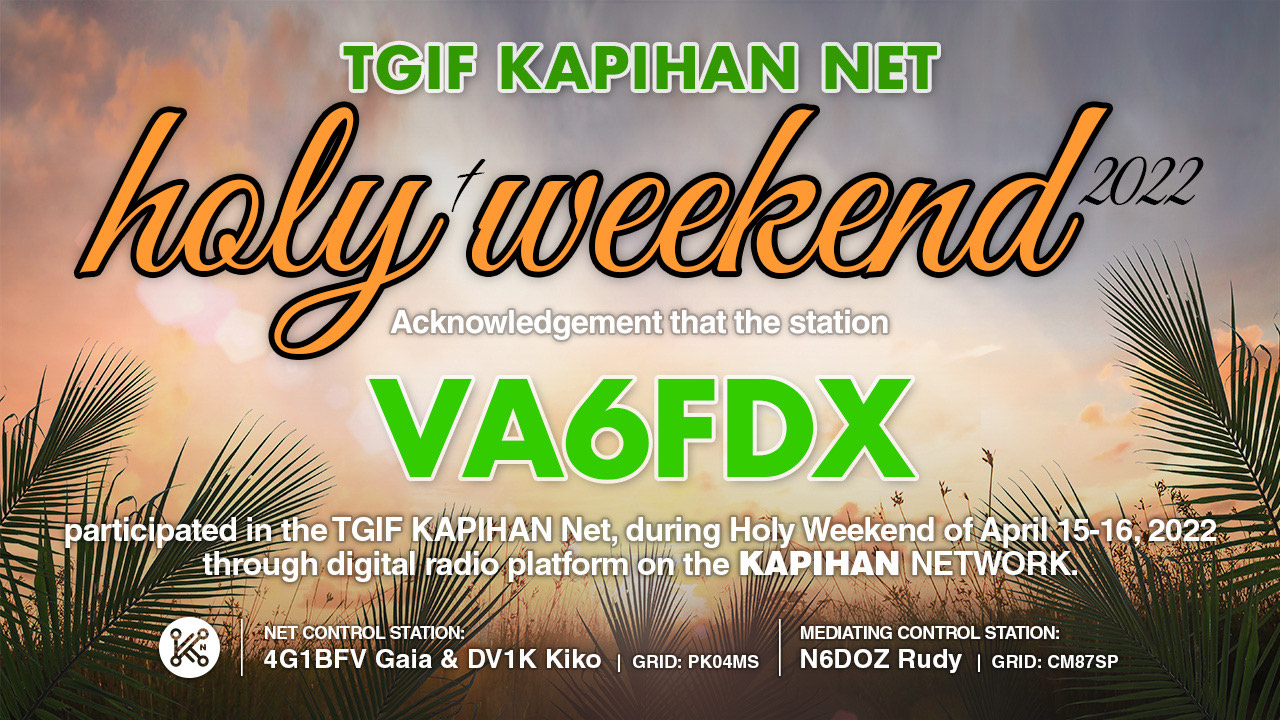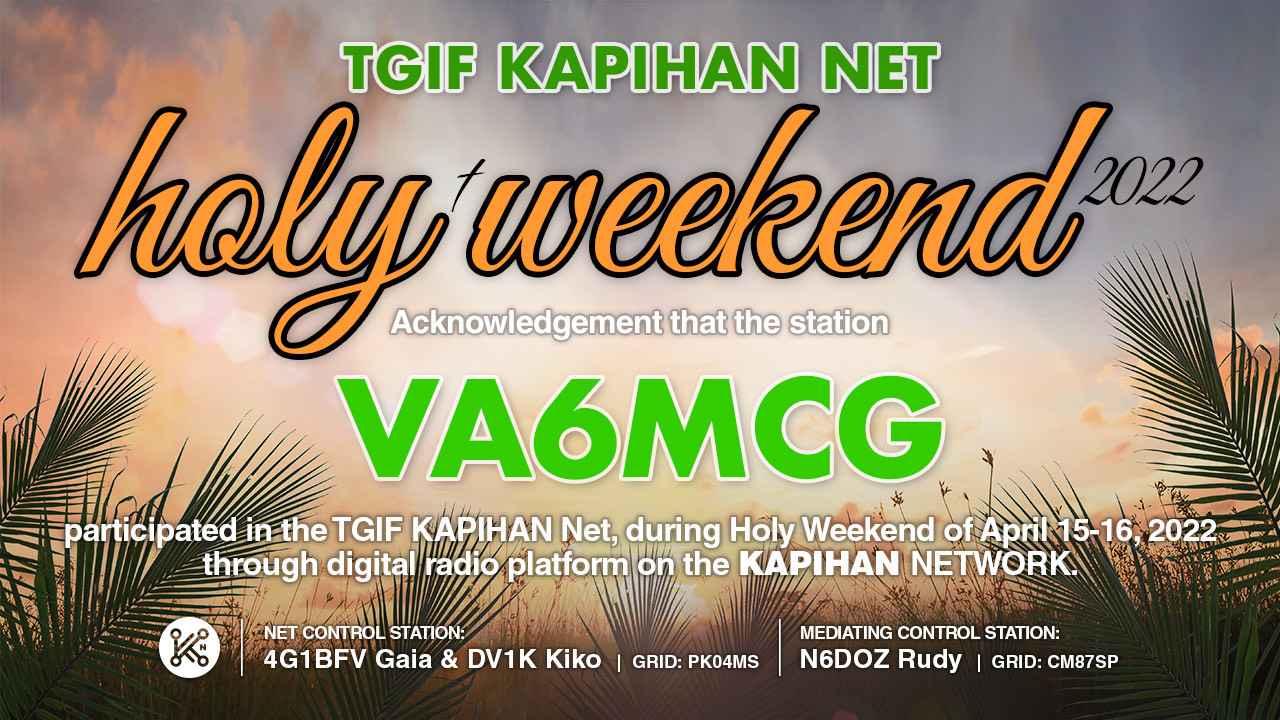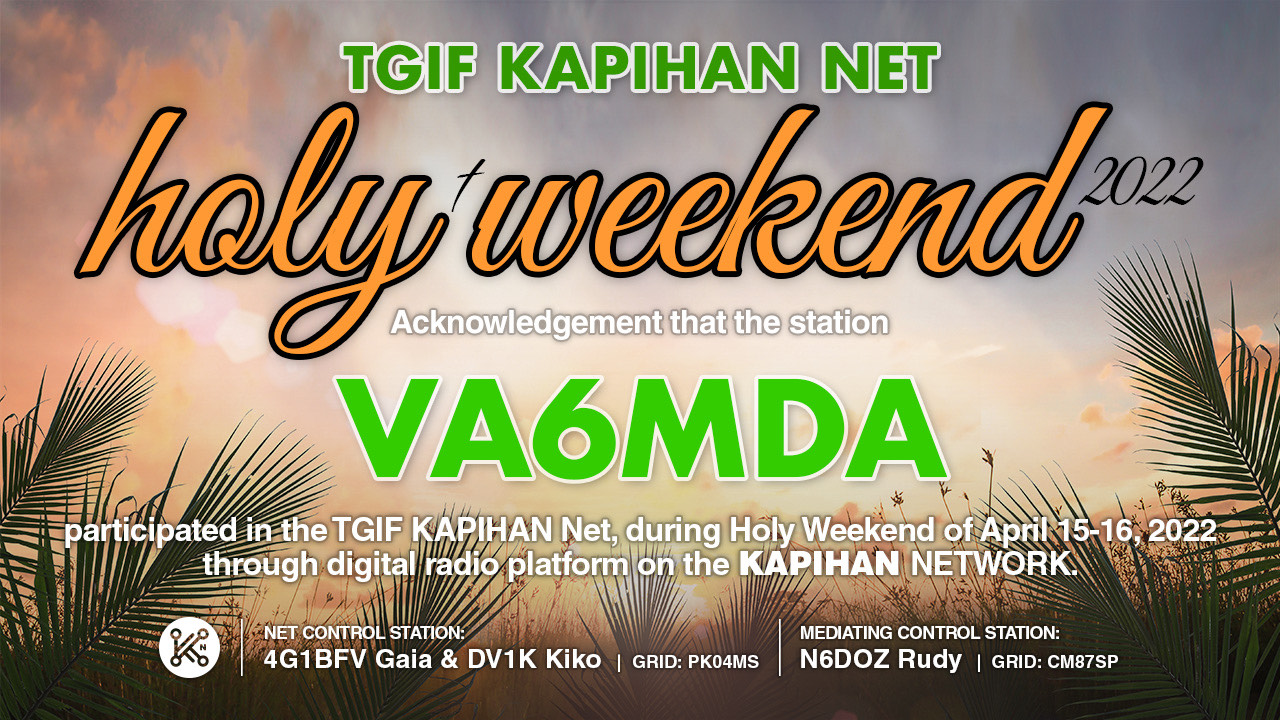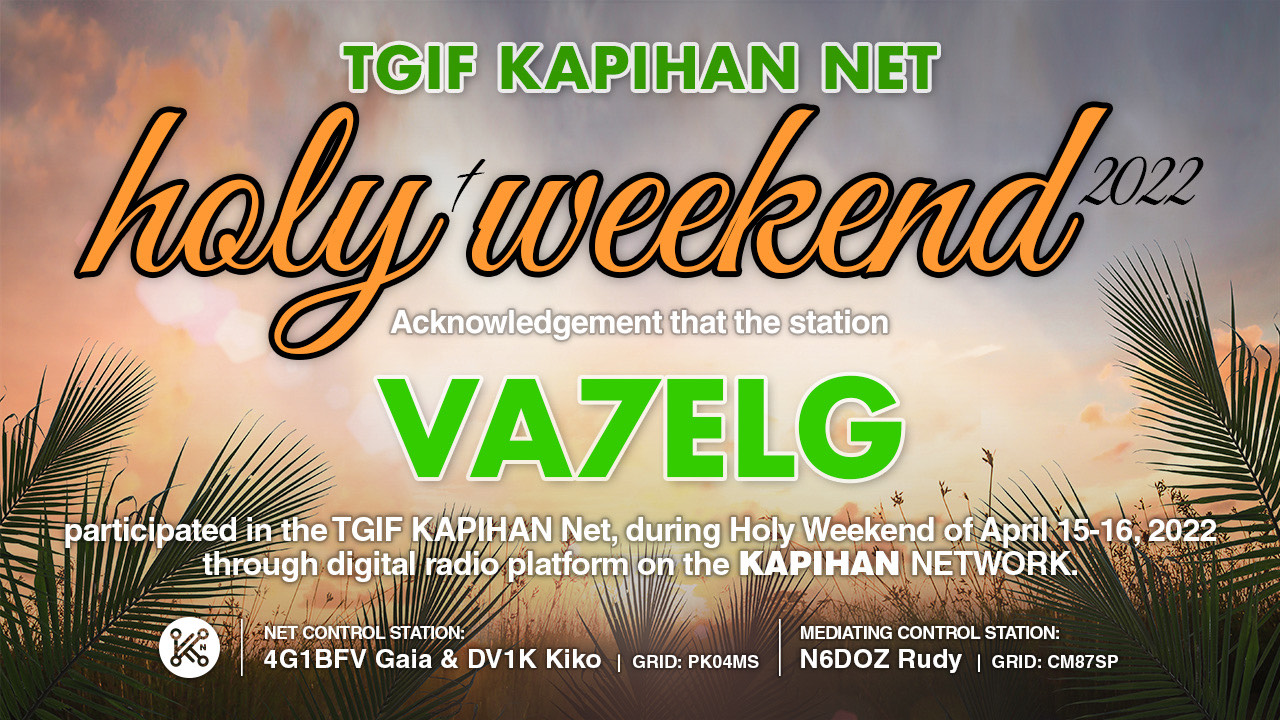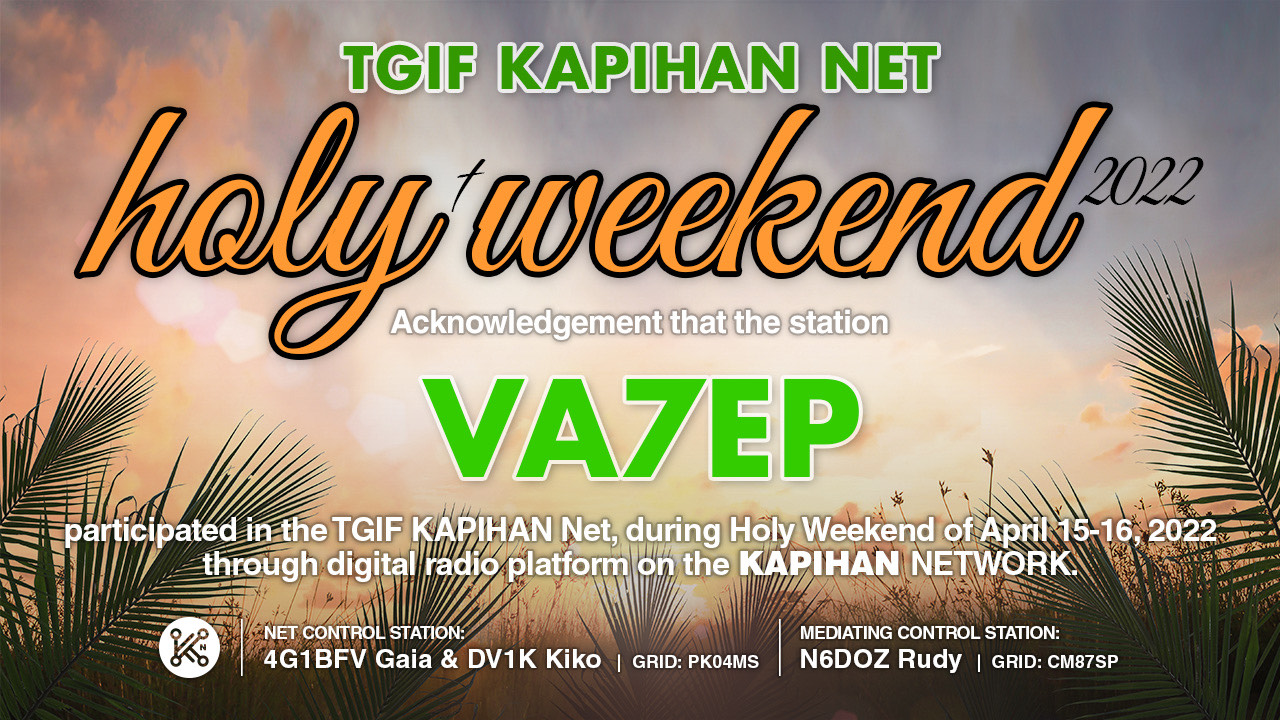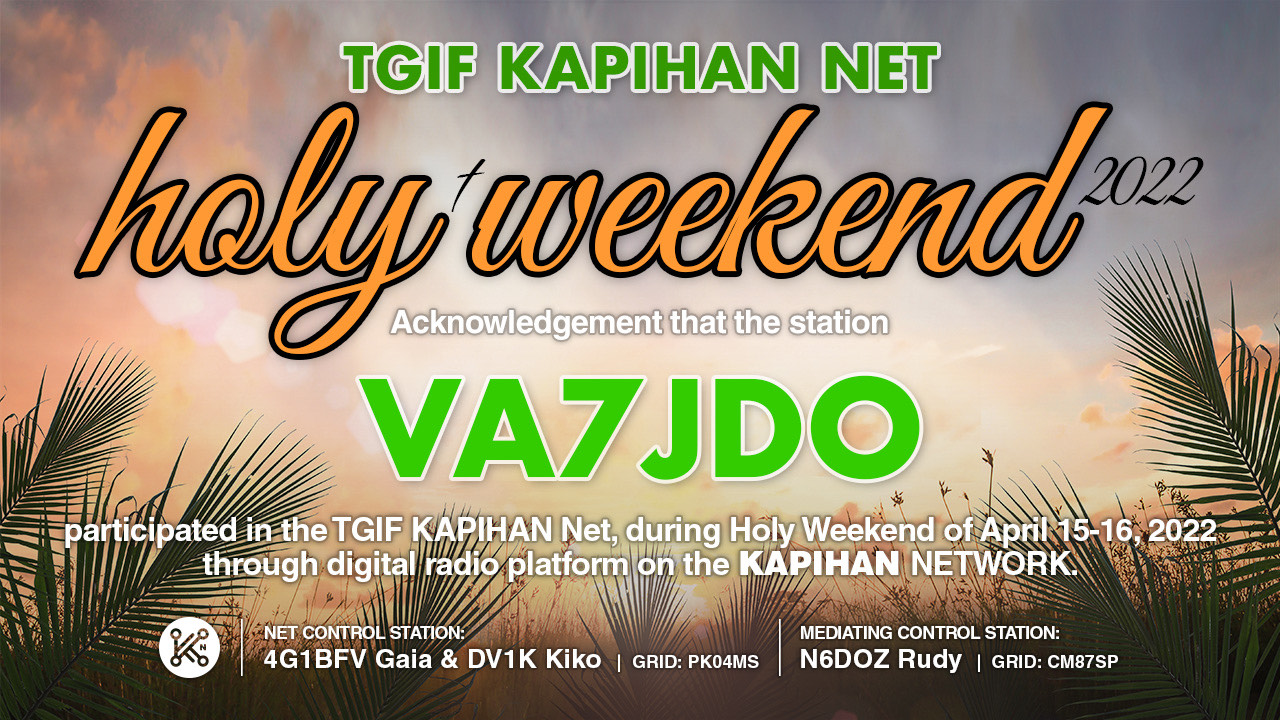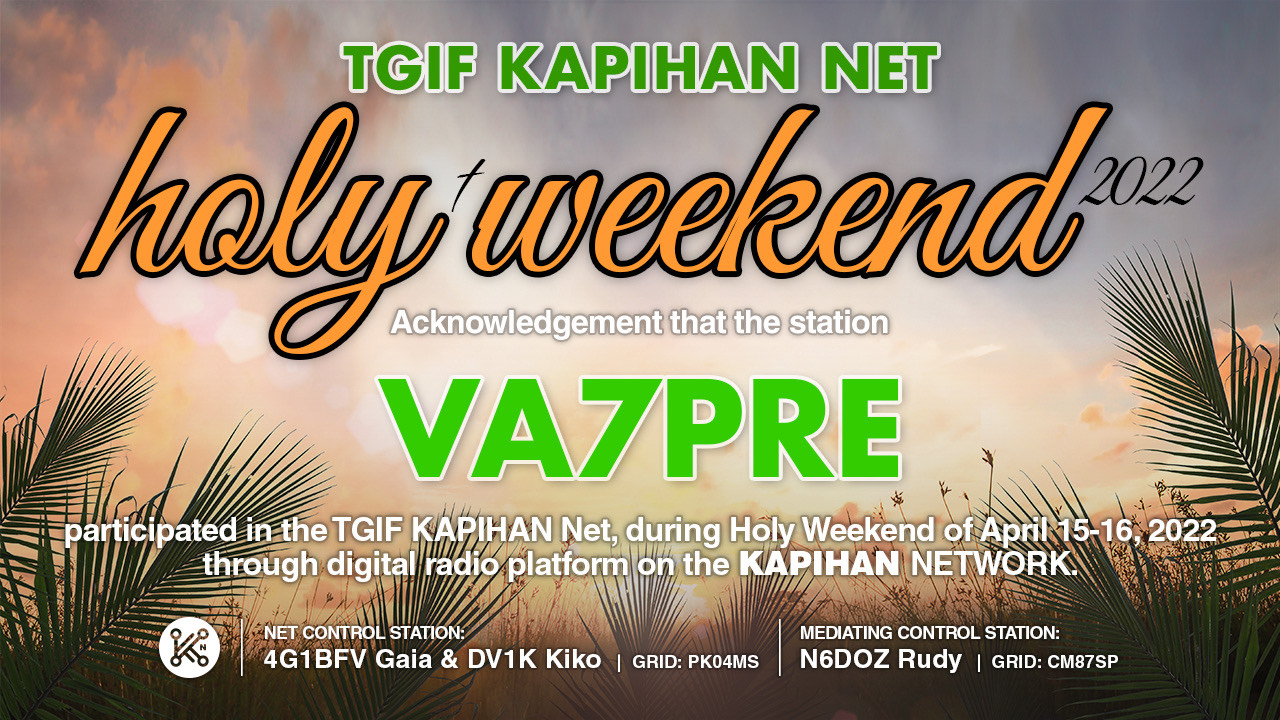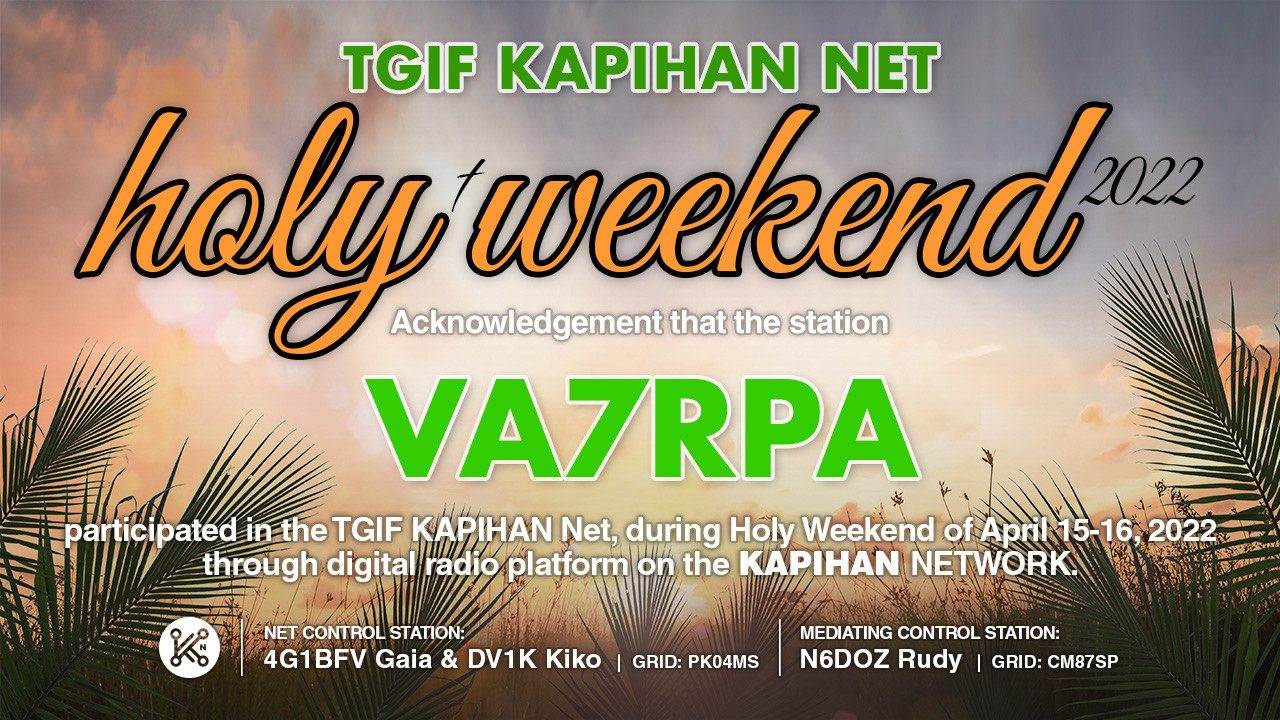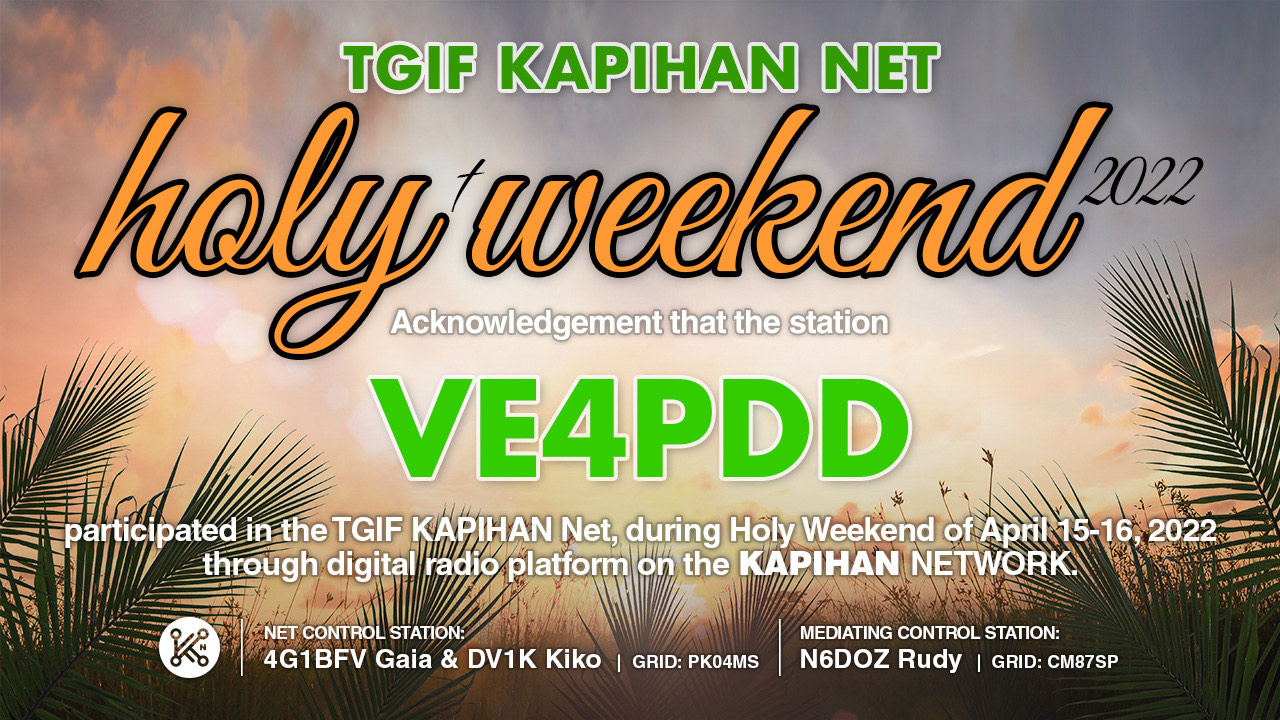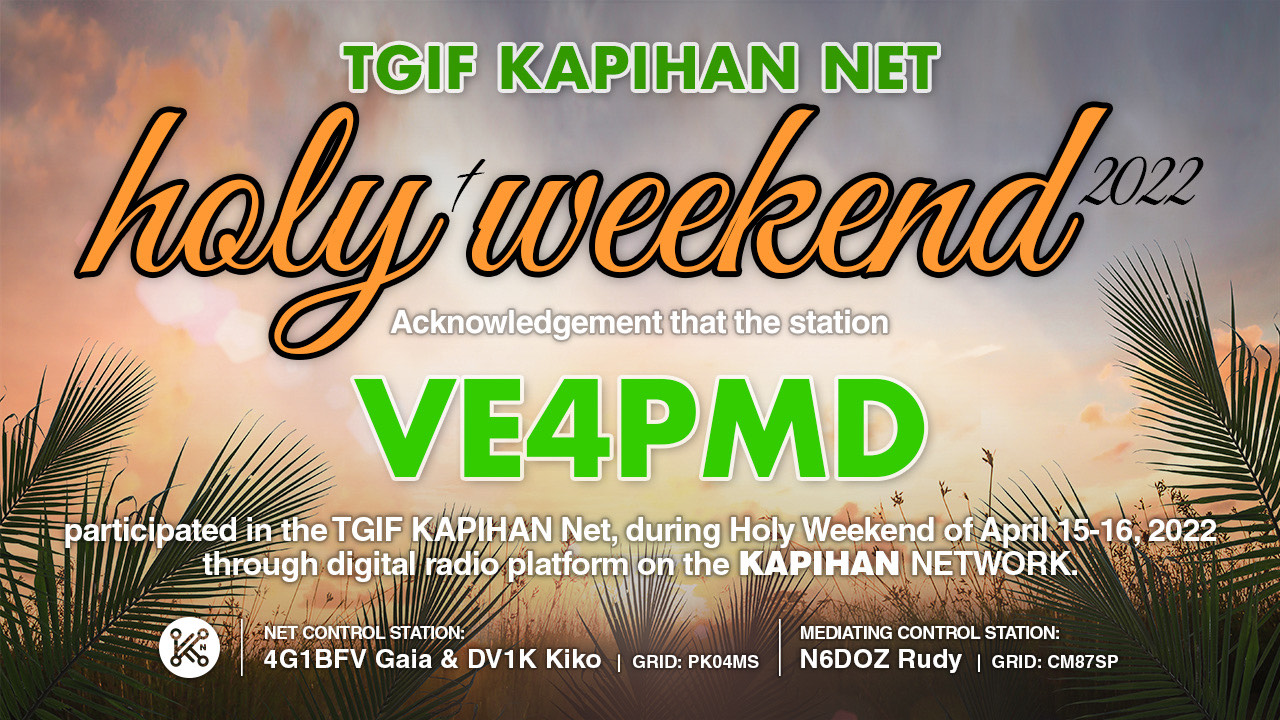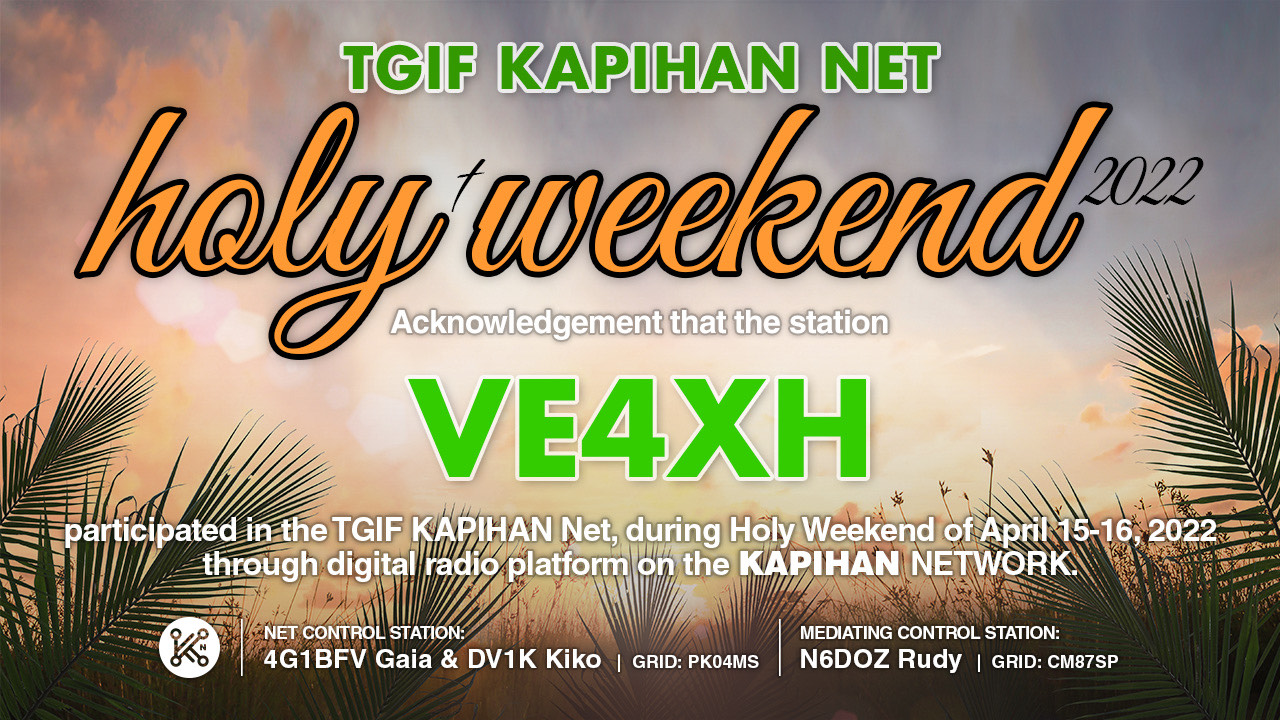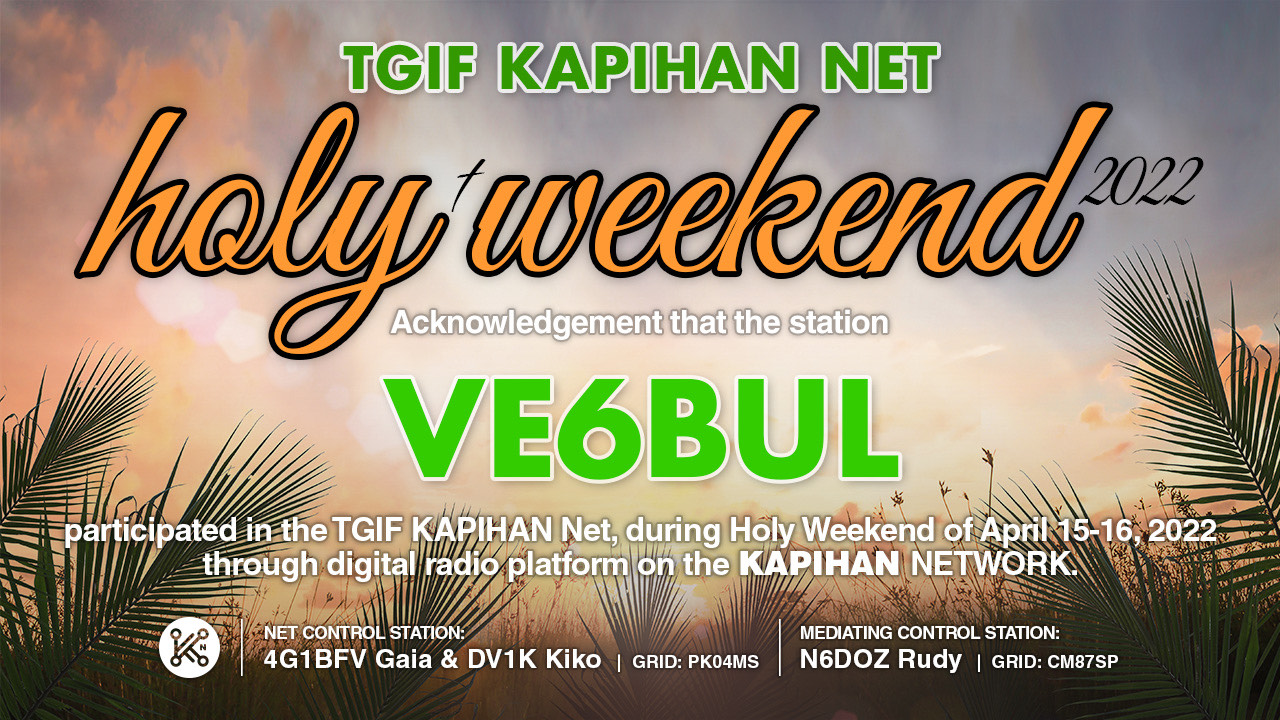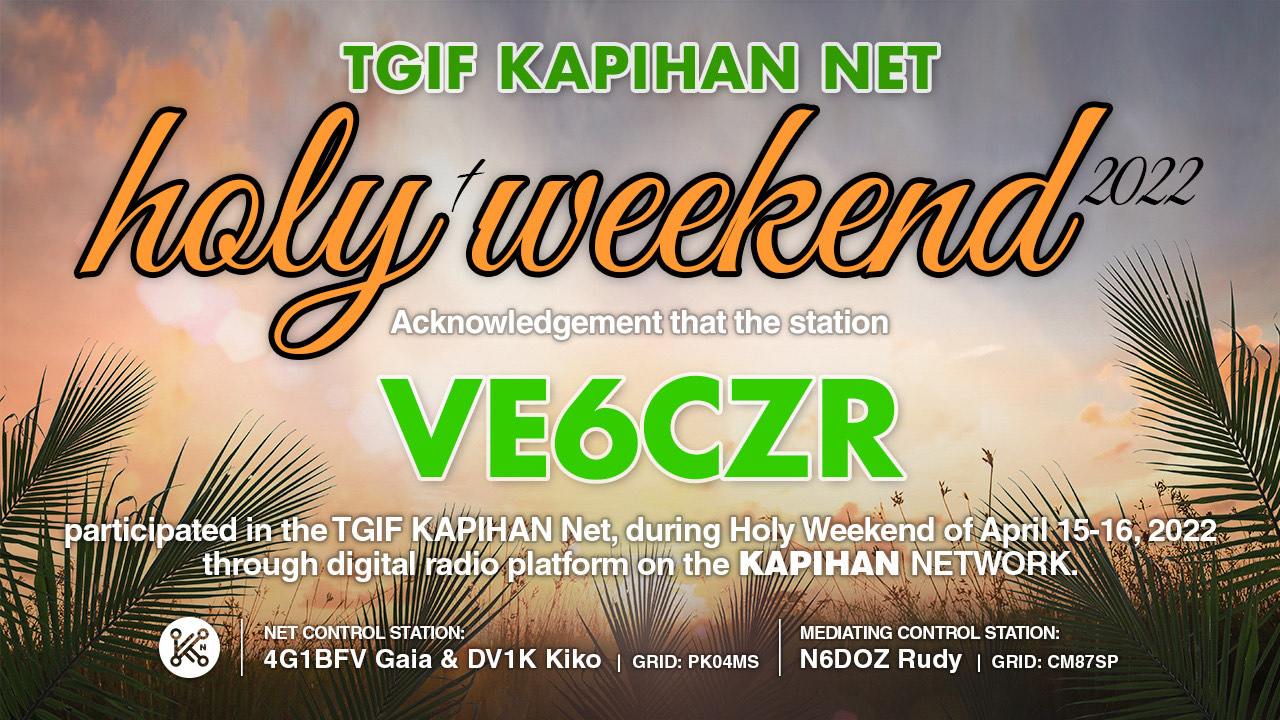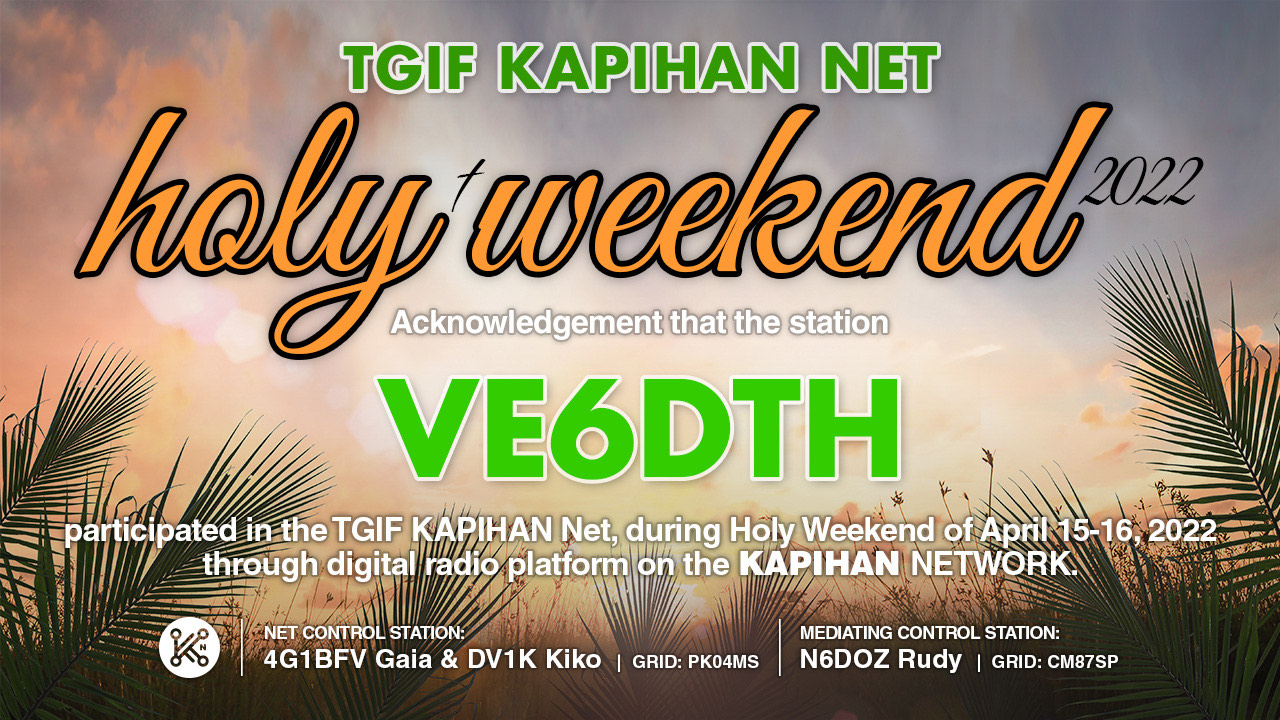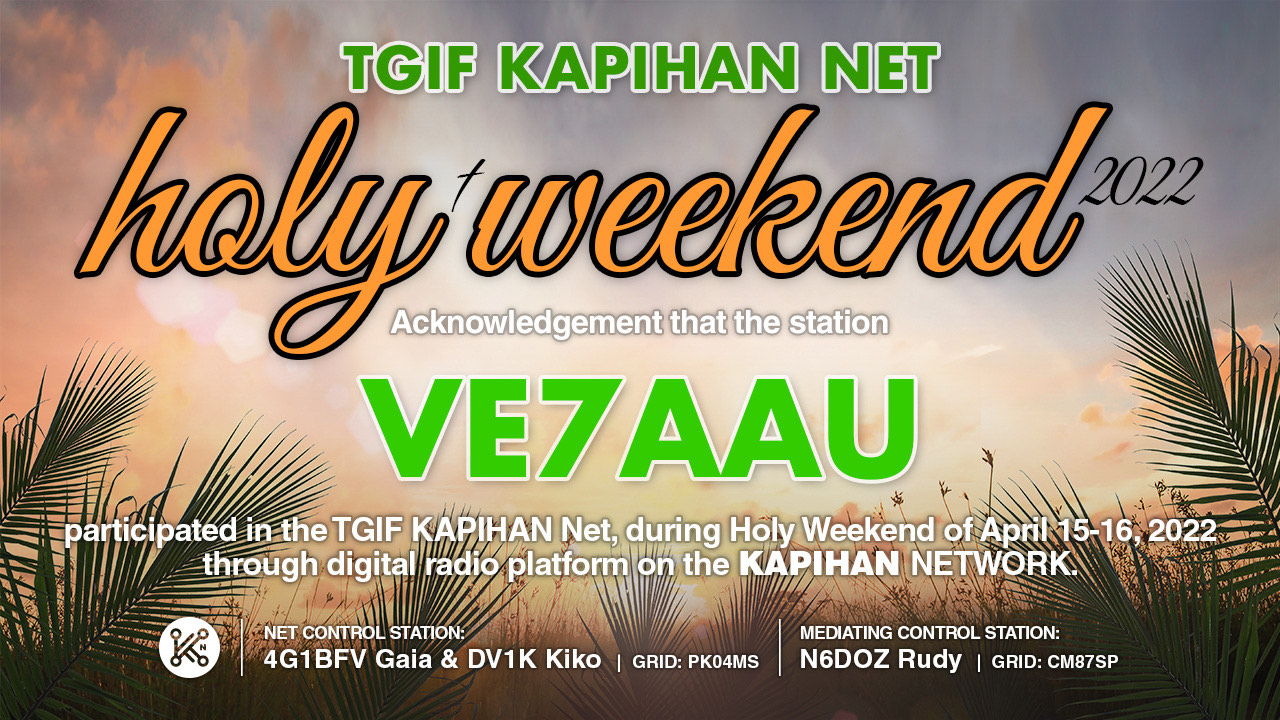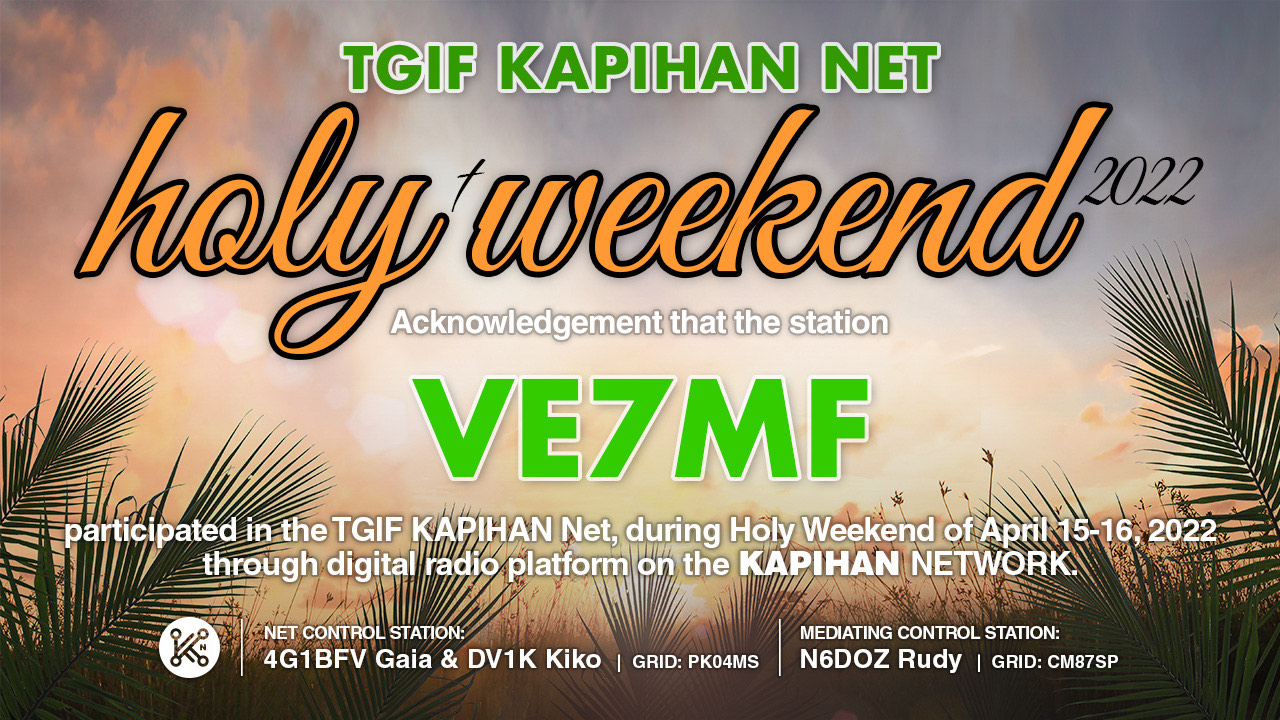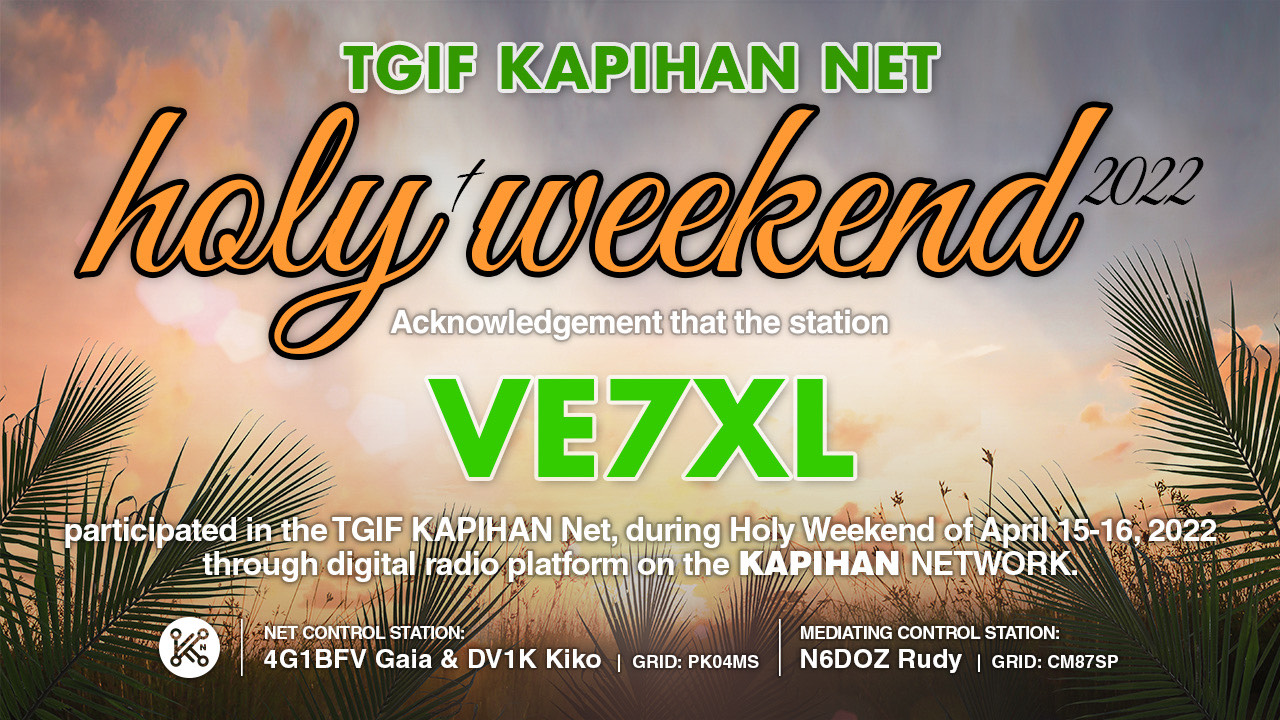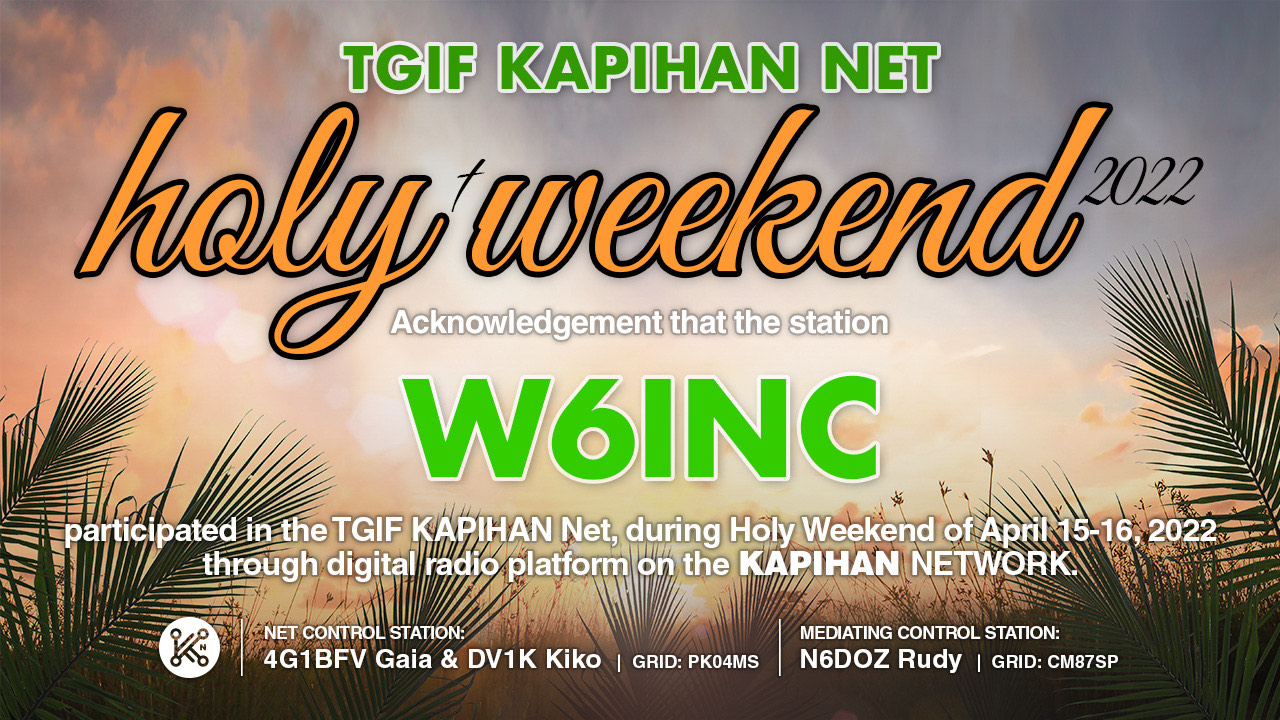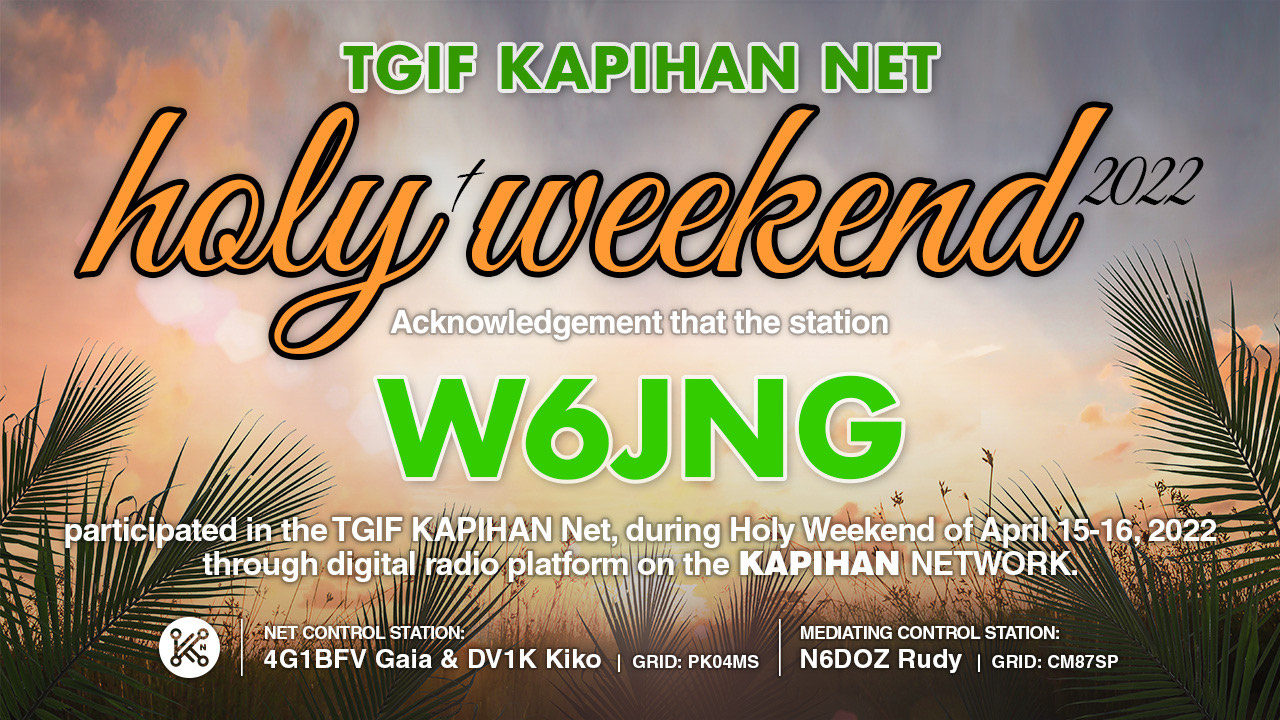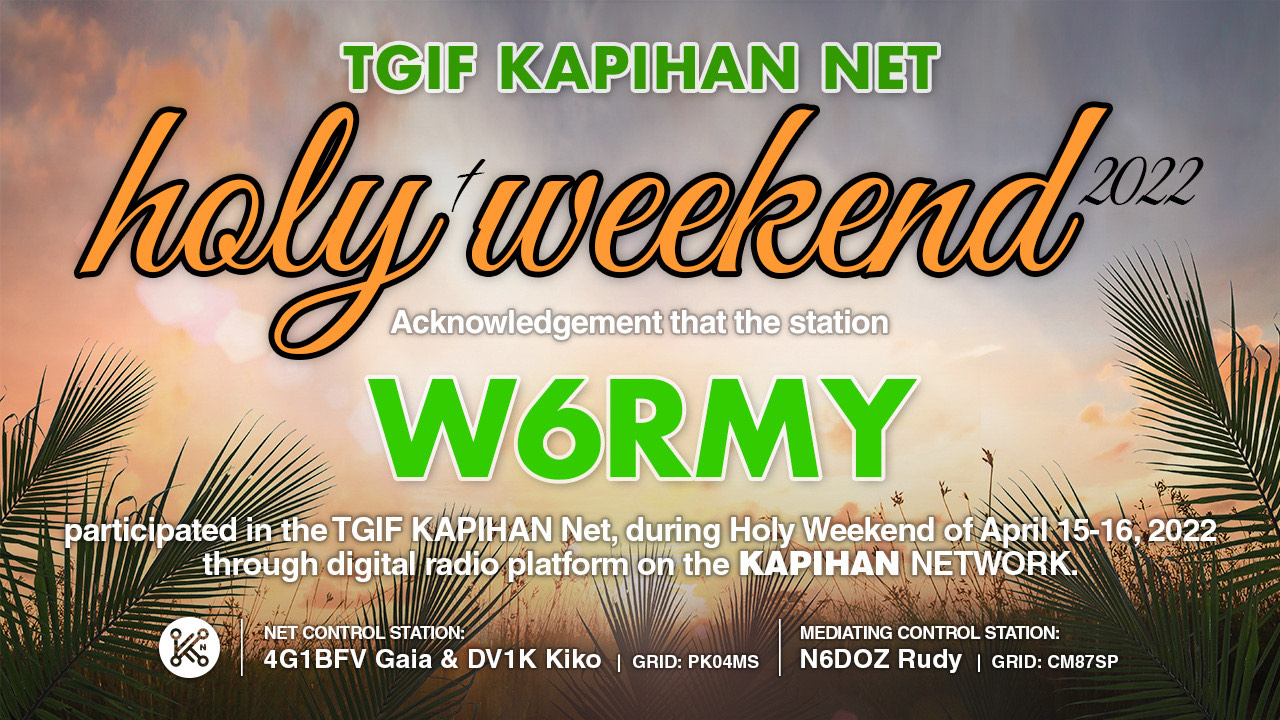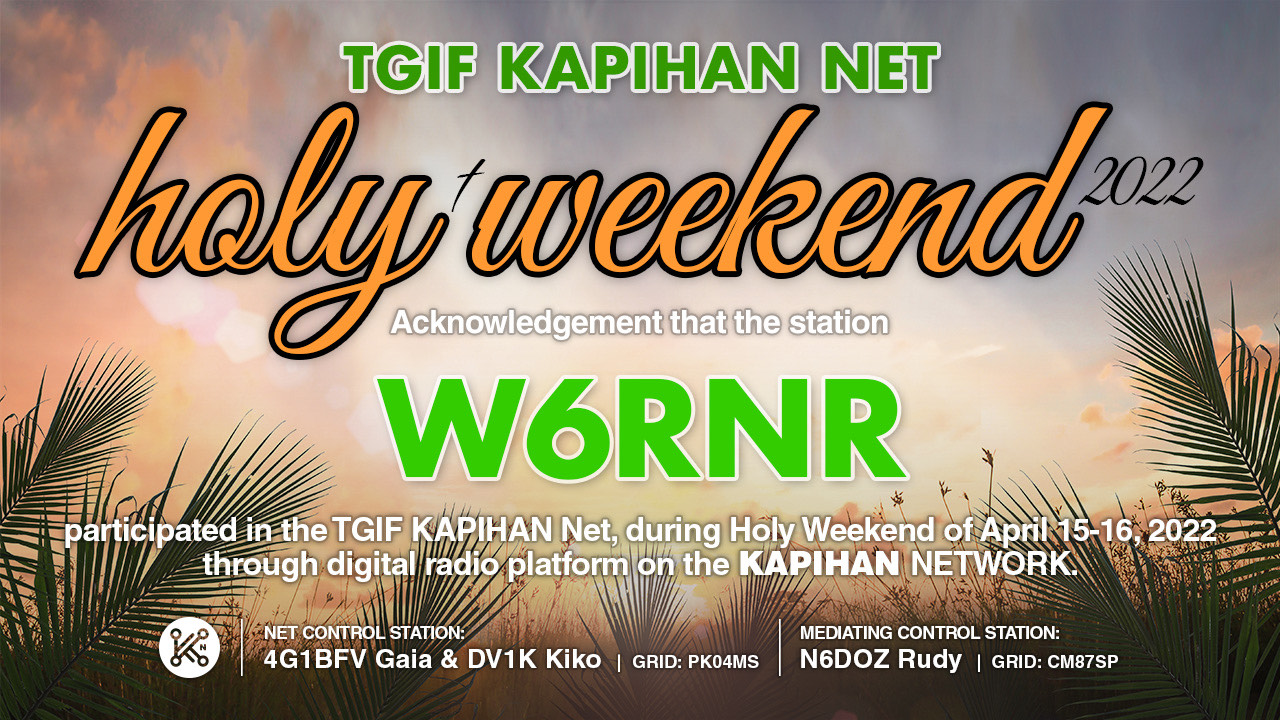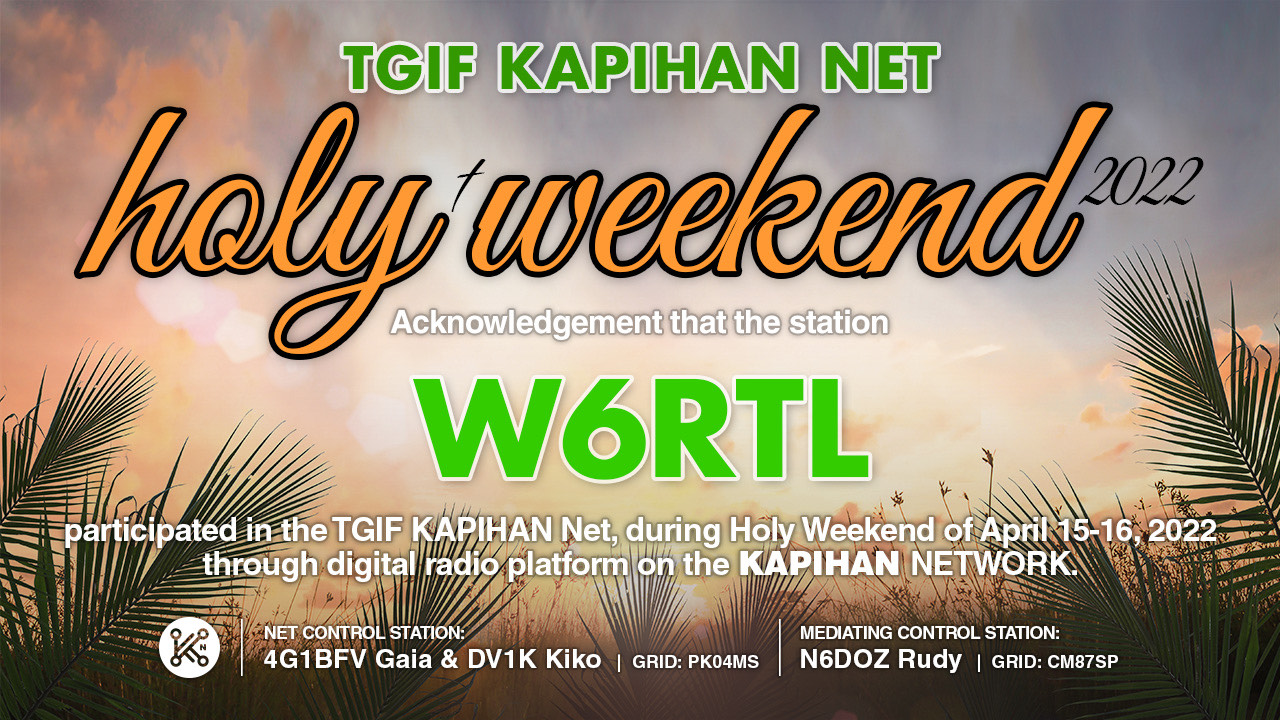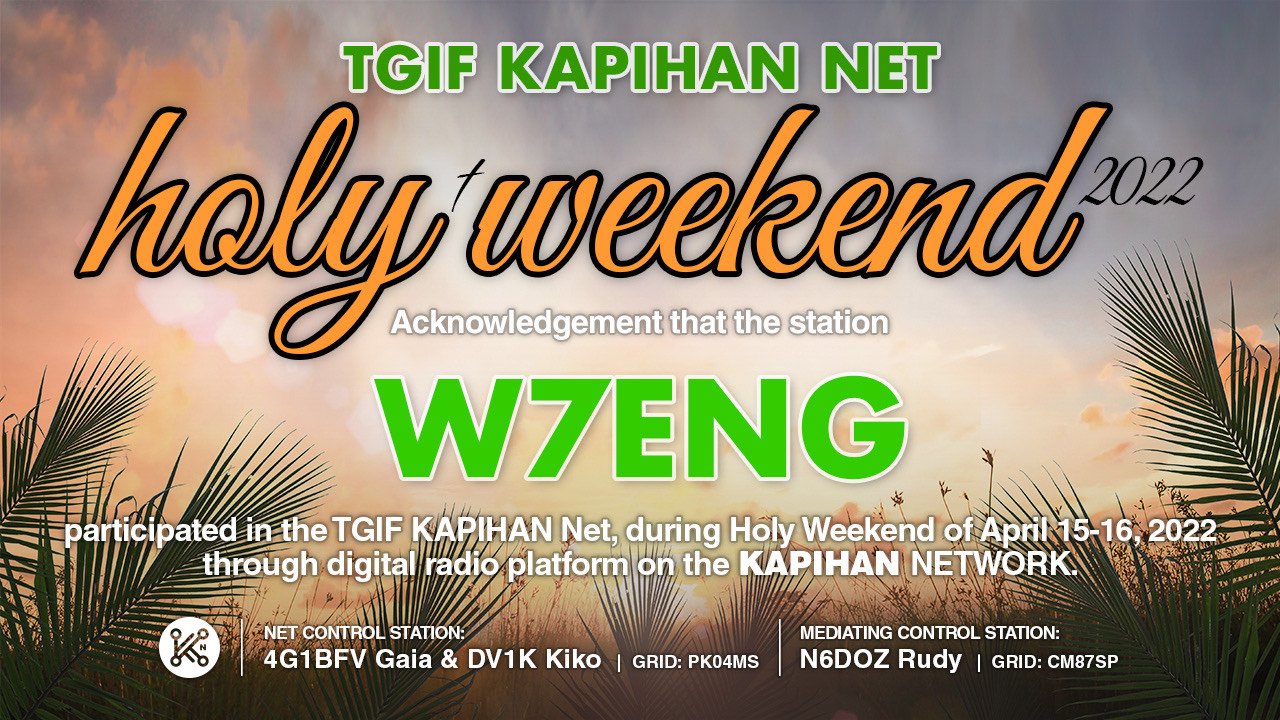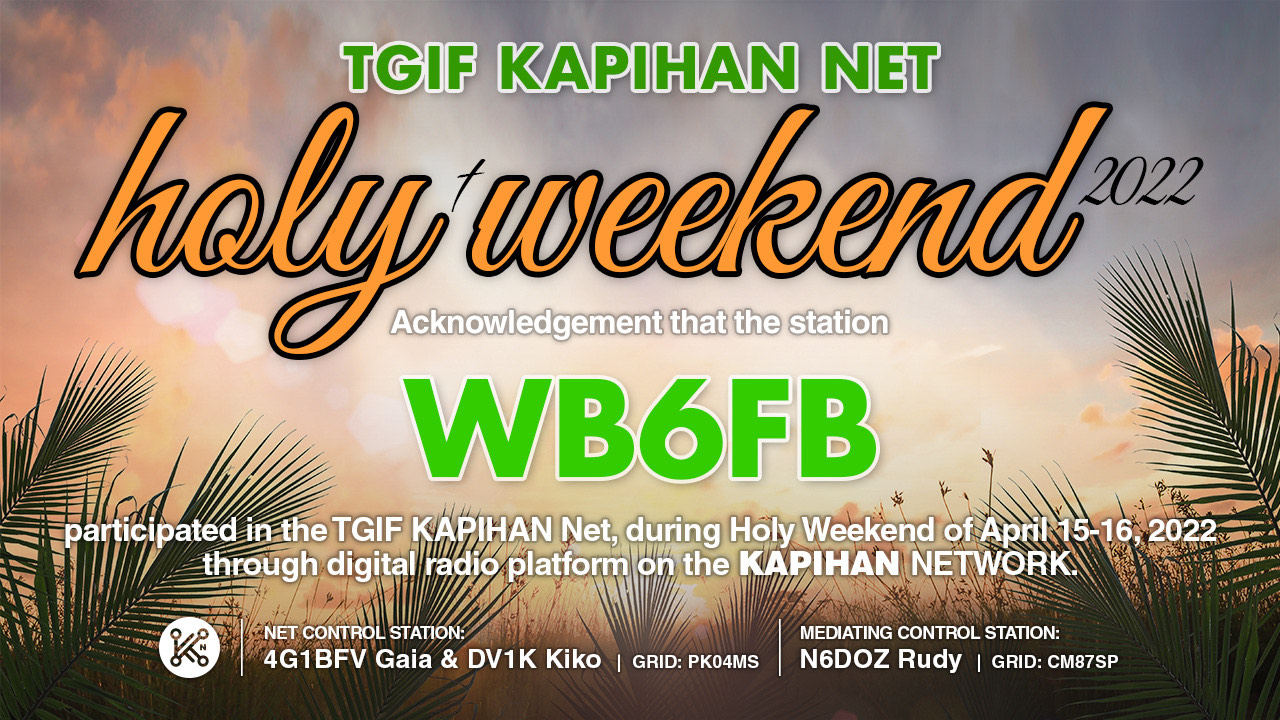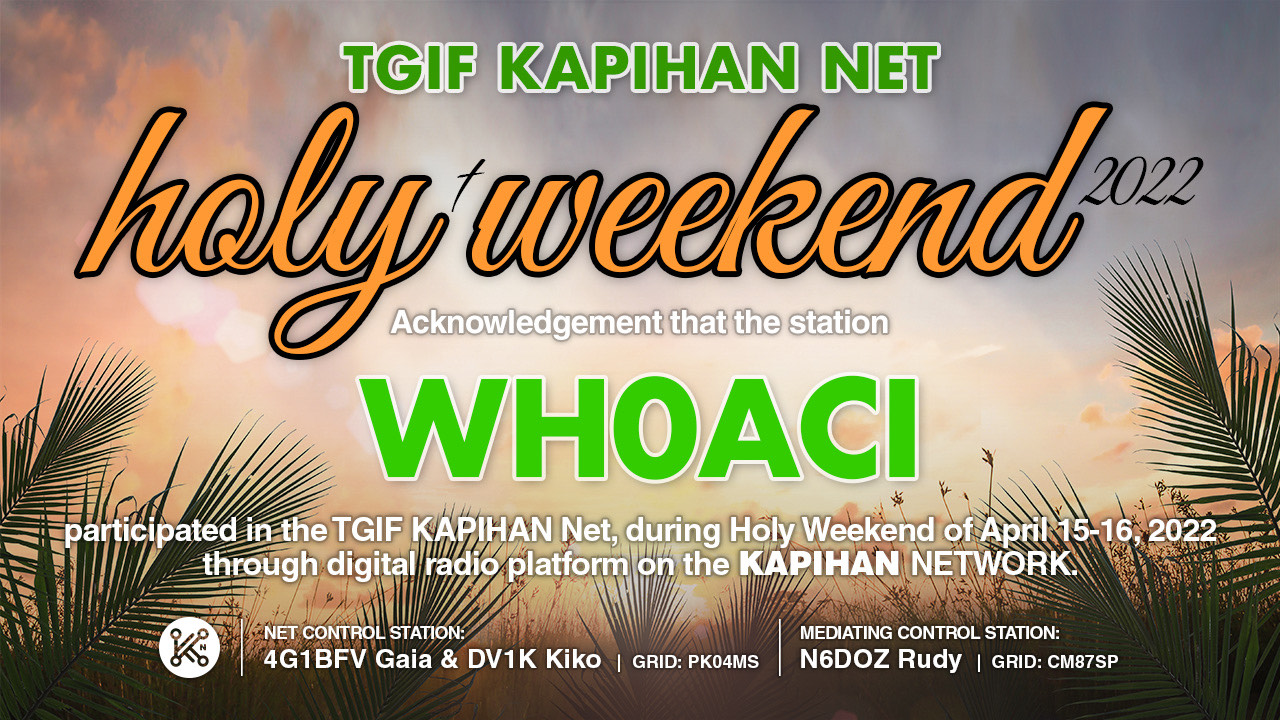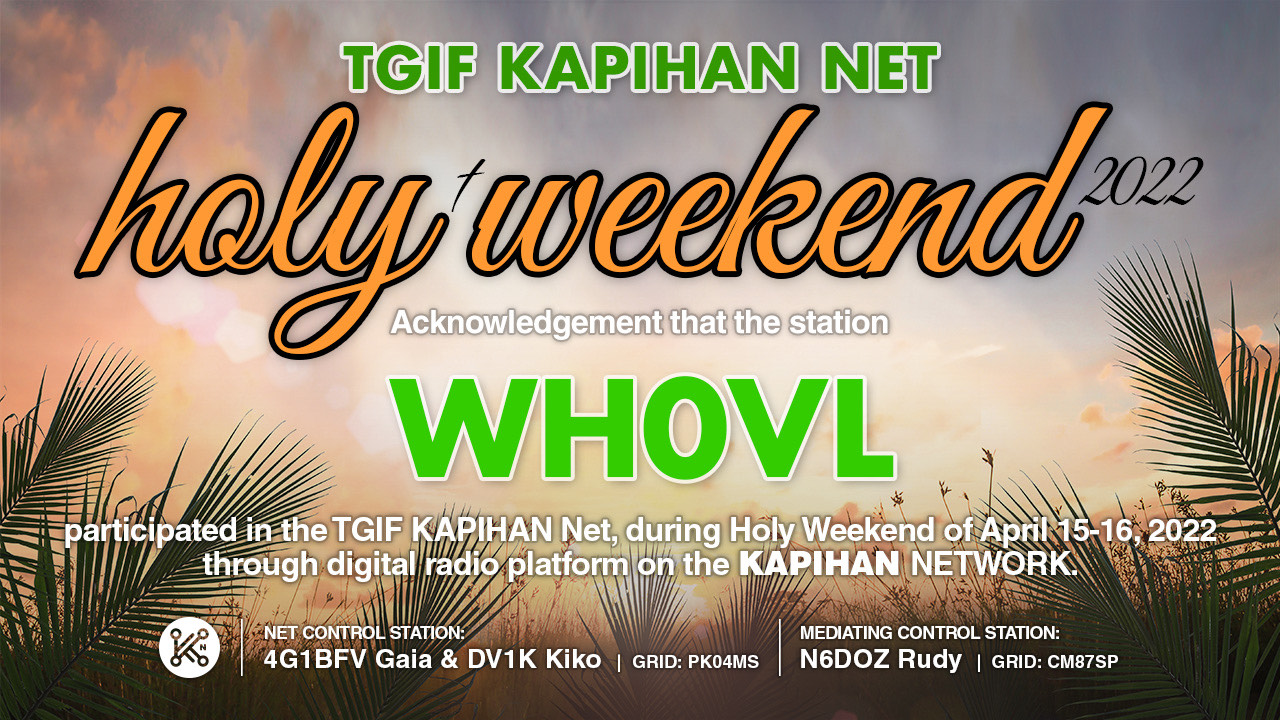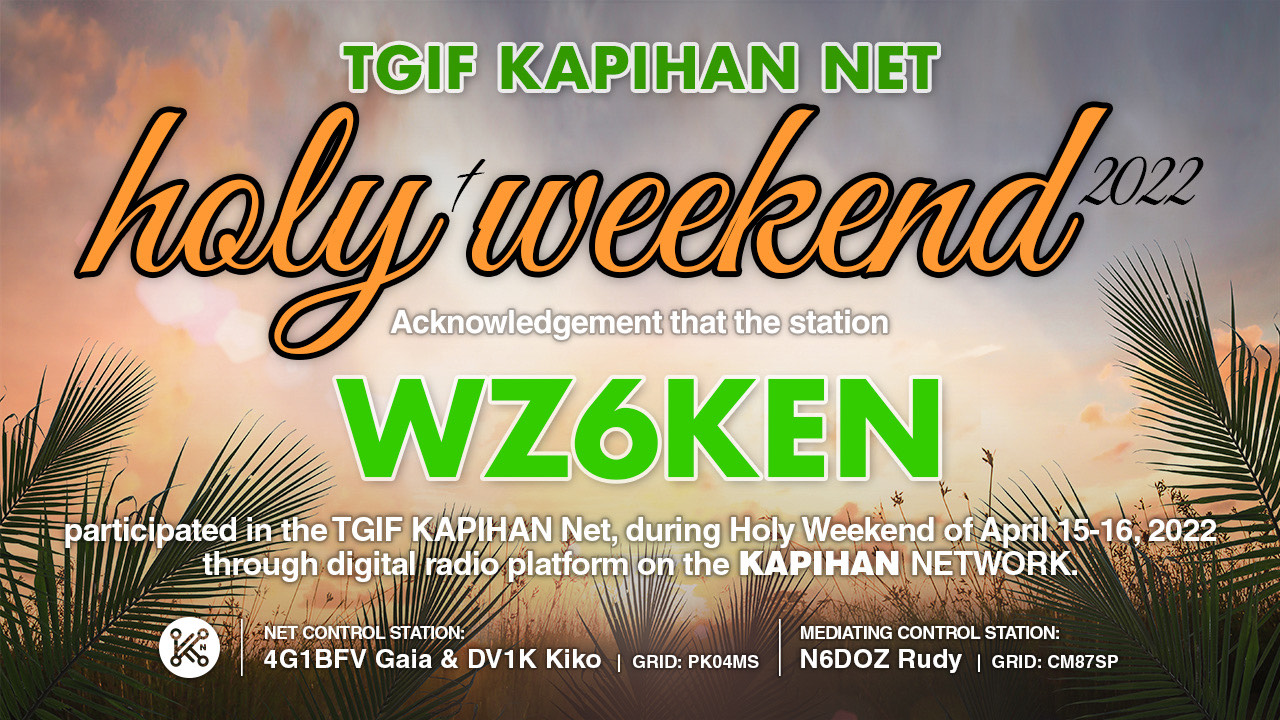 View the net log sheet >