Saturday, December 31, 2022
These eQSL cards confirm the participation of the stations and their club station with the KAPIHAN Quick Net in the month of December 2022, when during a net, the number of stations having hot or cold beverage reached 40 plus—through digital radio platform on the KAPIHAN Network.
NCS: N6DOZ Rudy
Thank you for participating. Salamat po sa inyong lahat. 7-3!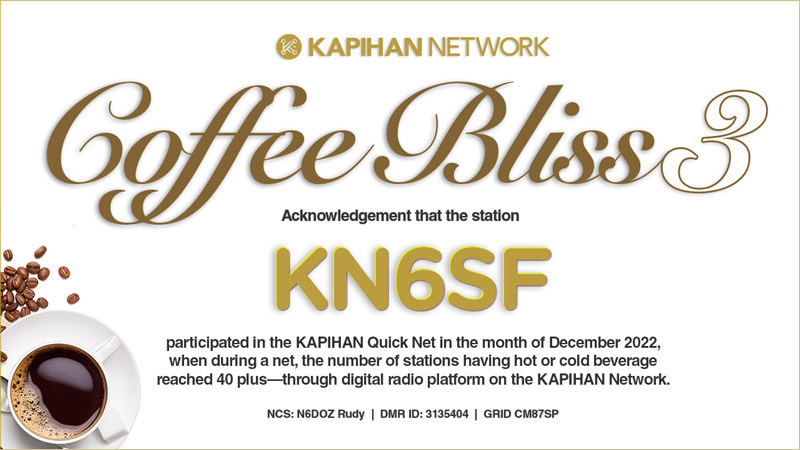 View the latest KAPIHAN Quick Net log sheet >
View entirety of the cards >