Junior NCS 2022
Saturday, December 17, 2022
These eQSL cards confirm the participation of the stations and their club station with the TGIF KAPIHAN Net, where a Junior NCS was part of the Net Control Team—through digital radio platform on the KAPIHAN Network.
Net Control: KN6GNG Noel & 4H1FQI Odin (10 year-old licensed amateur radio operator)
Thank you for participating. Salamat po sa inyong lahat. 7-3!
View the net log sheet >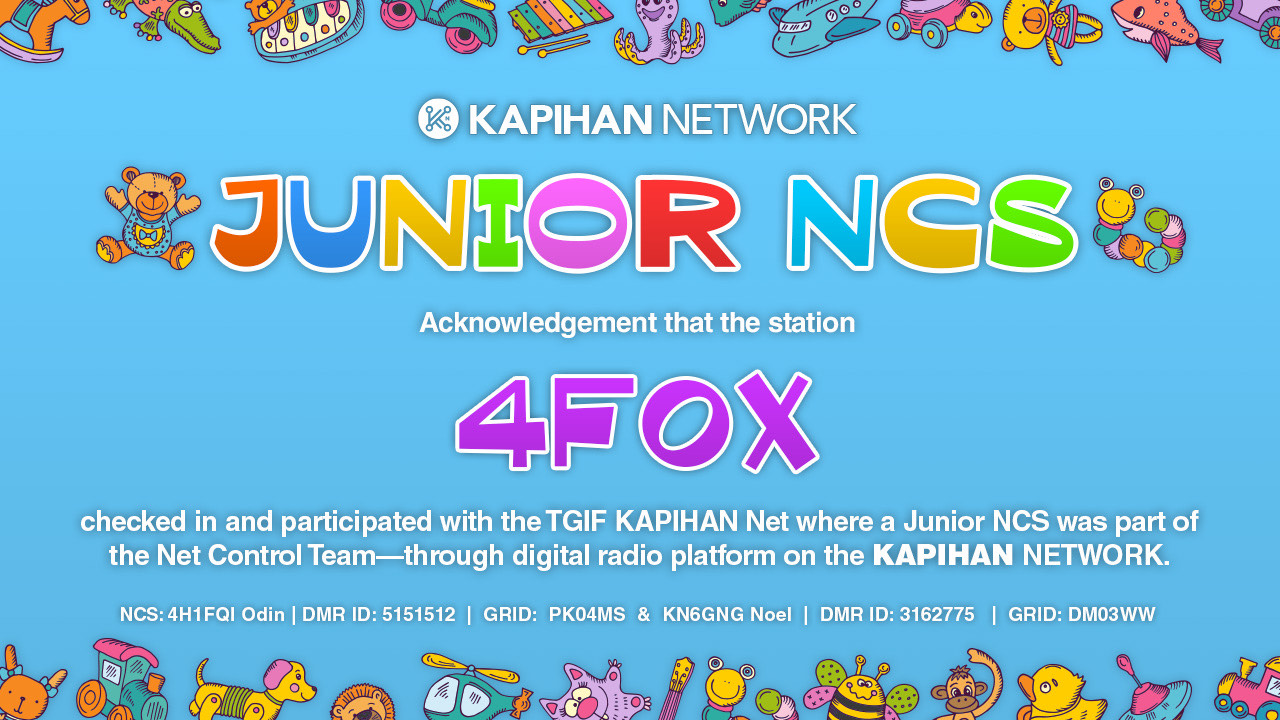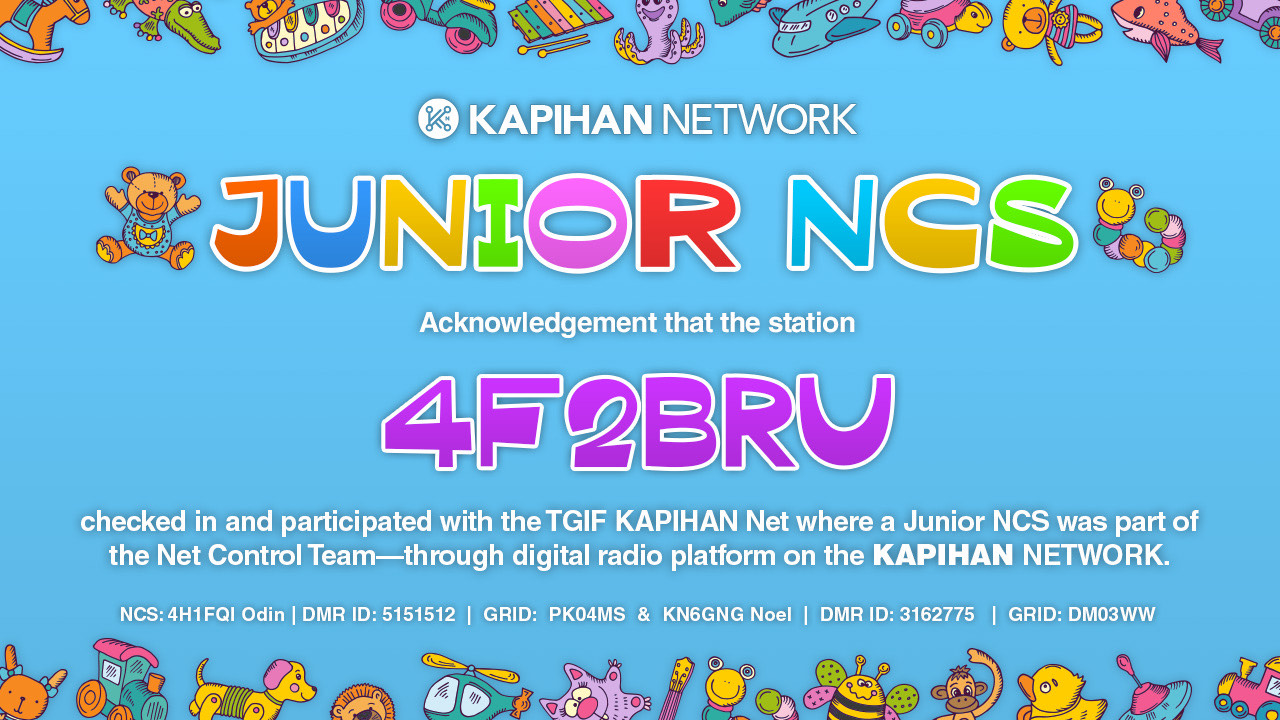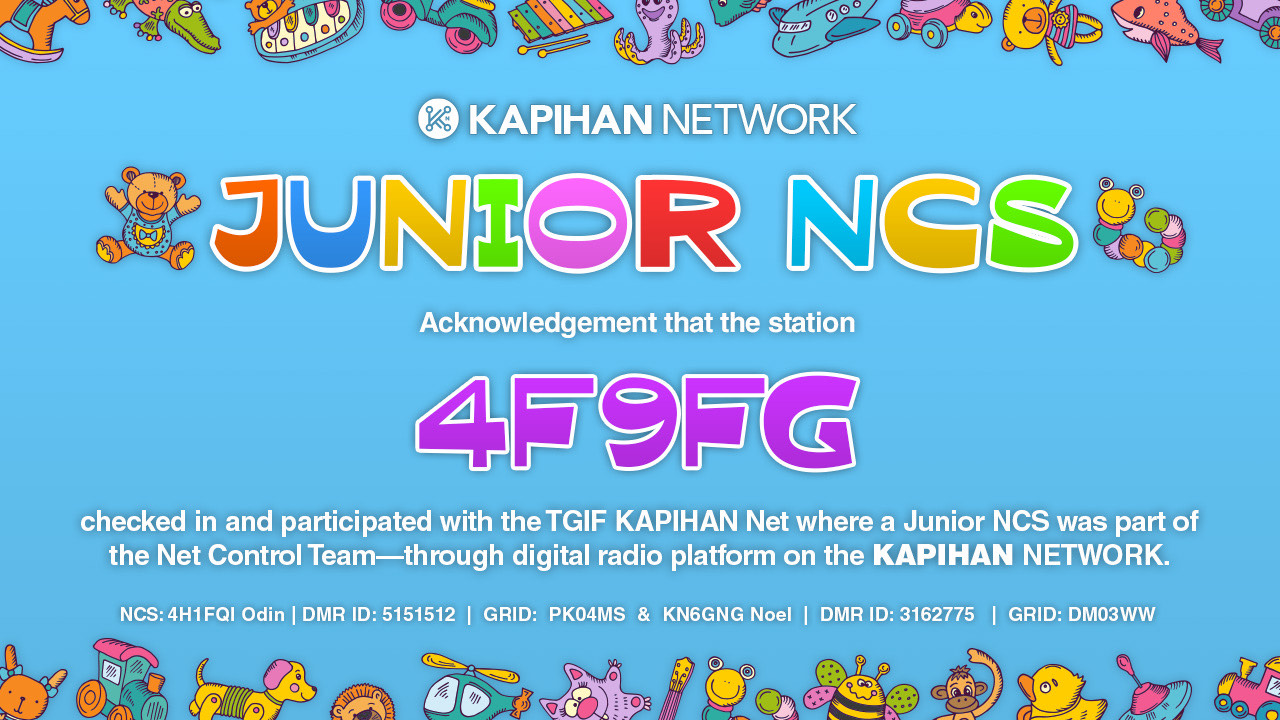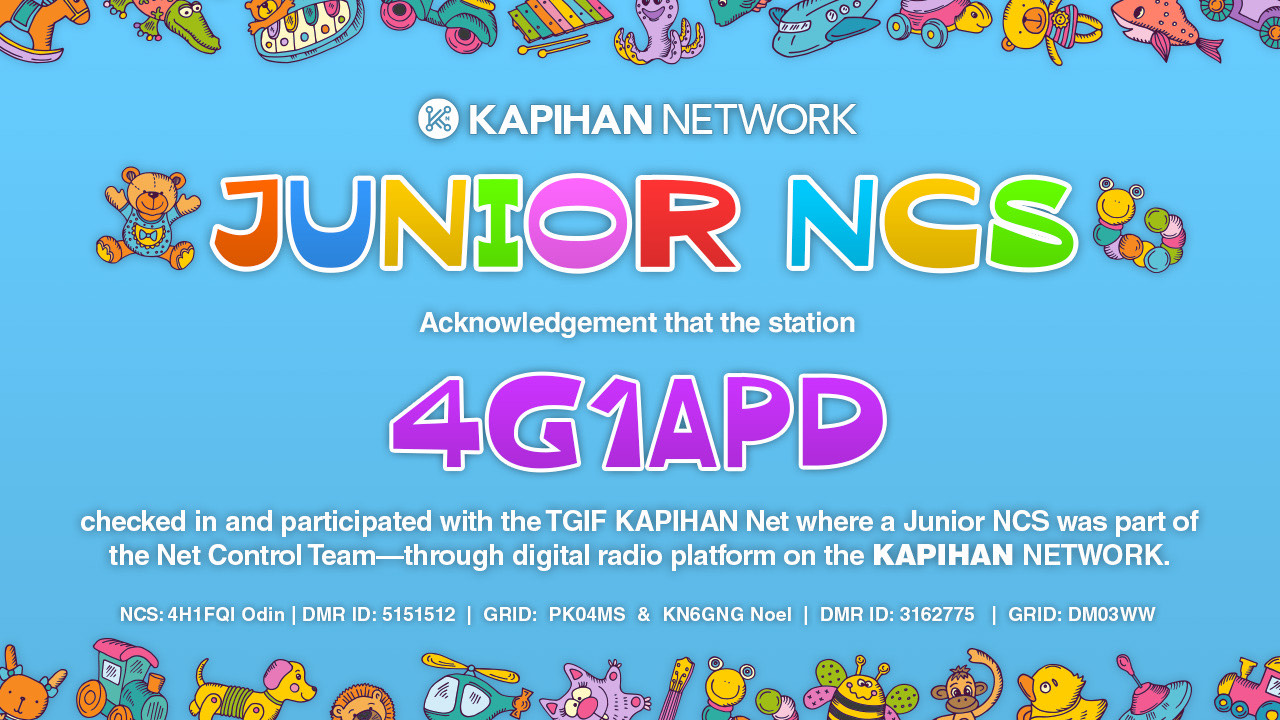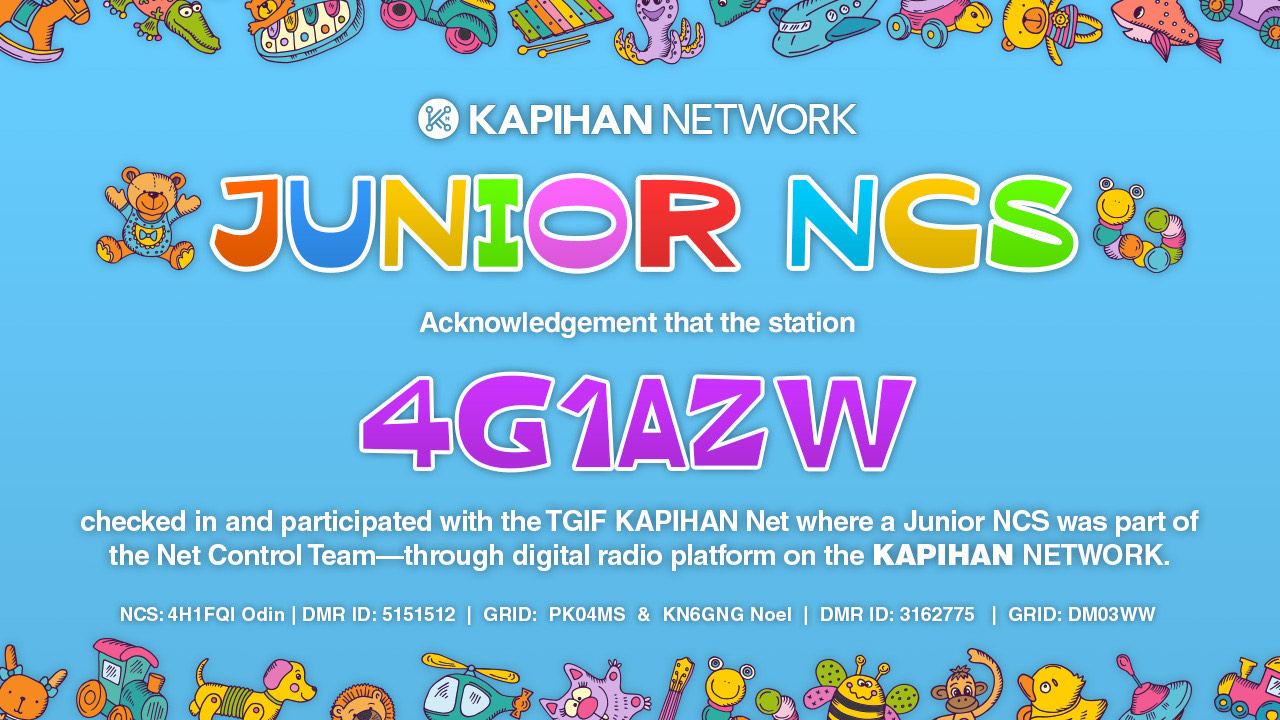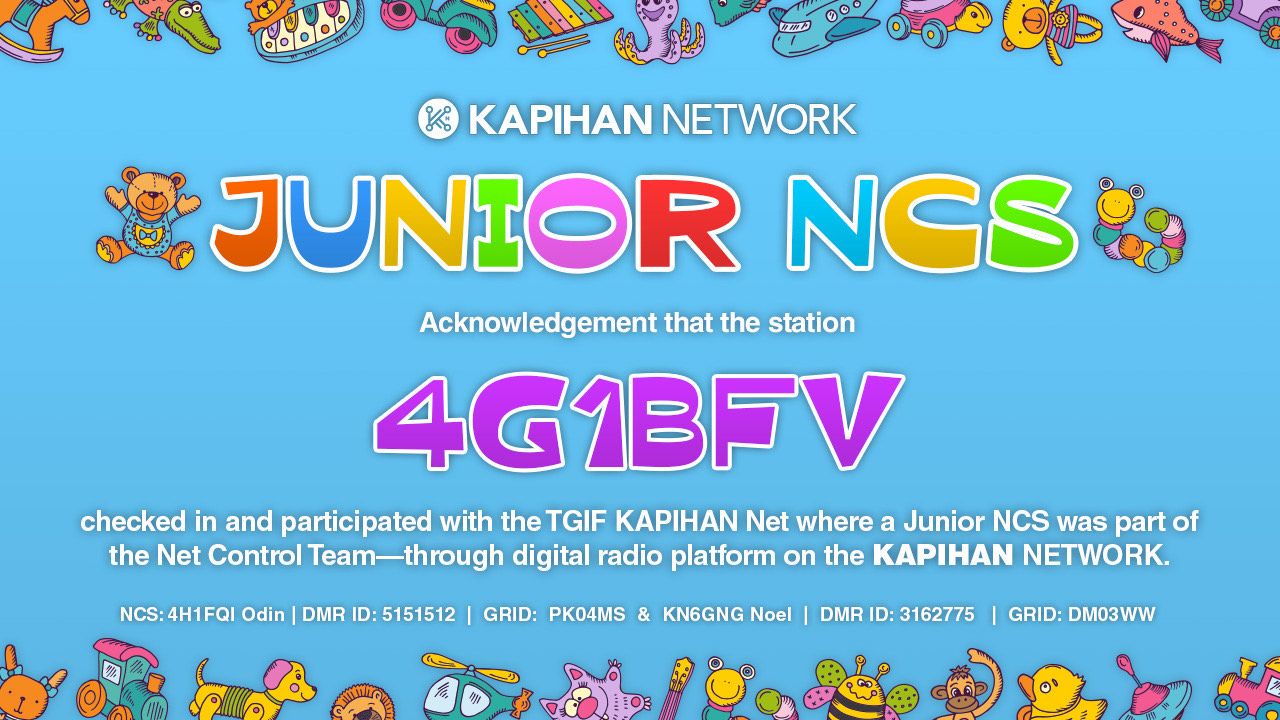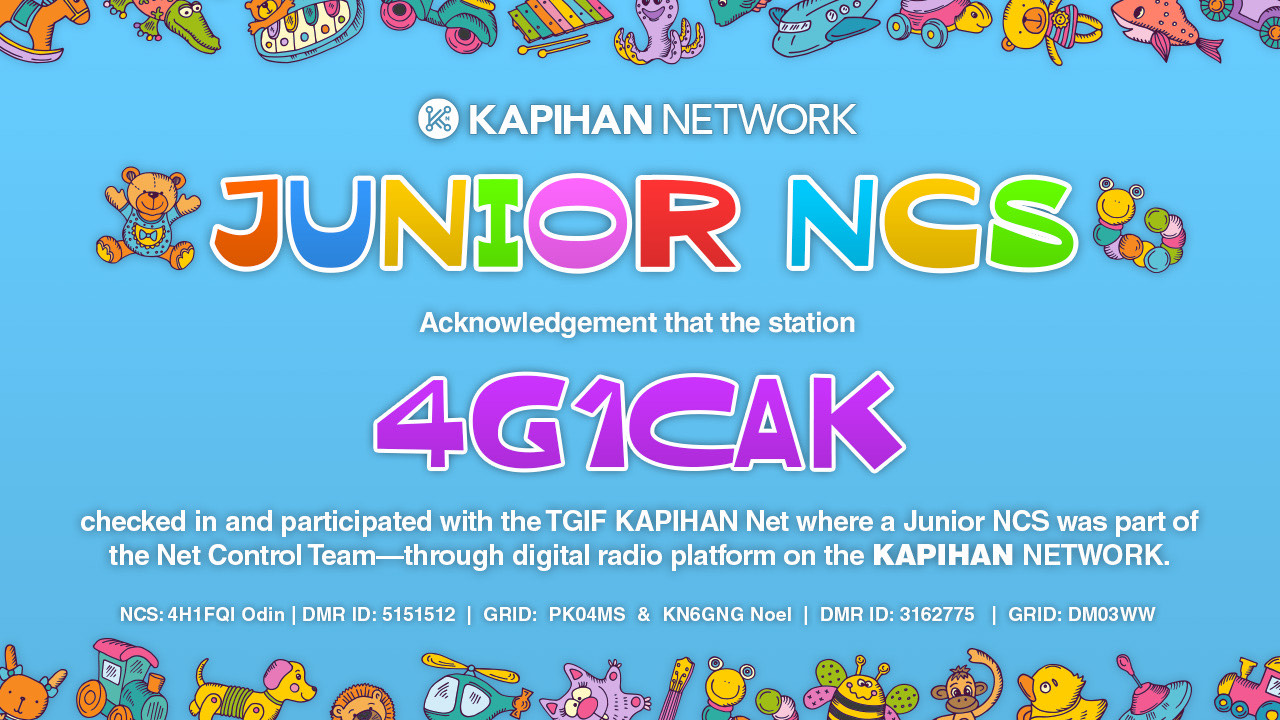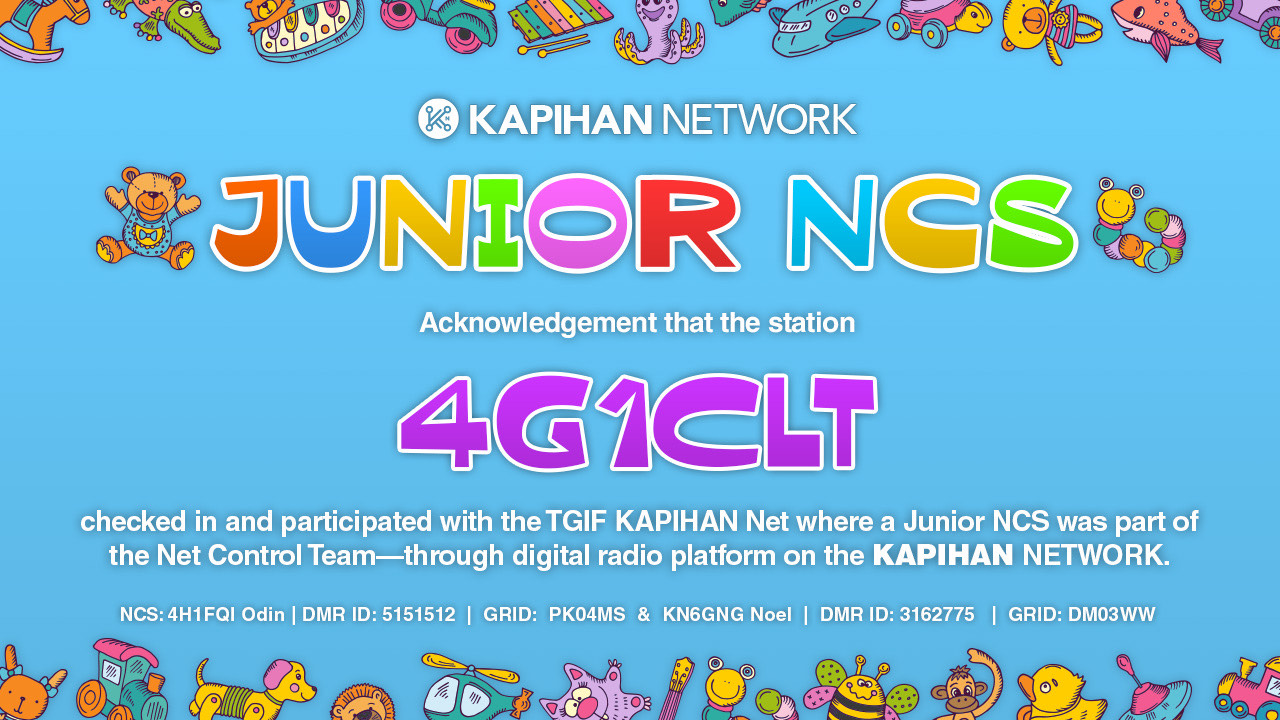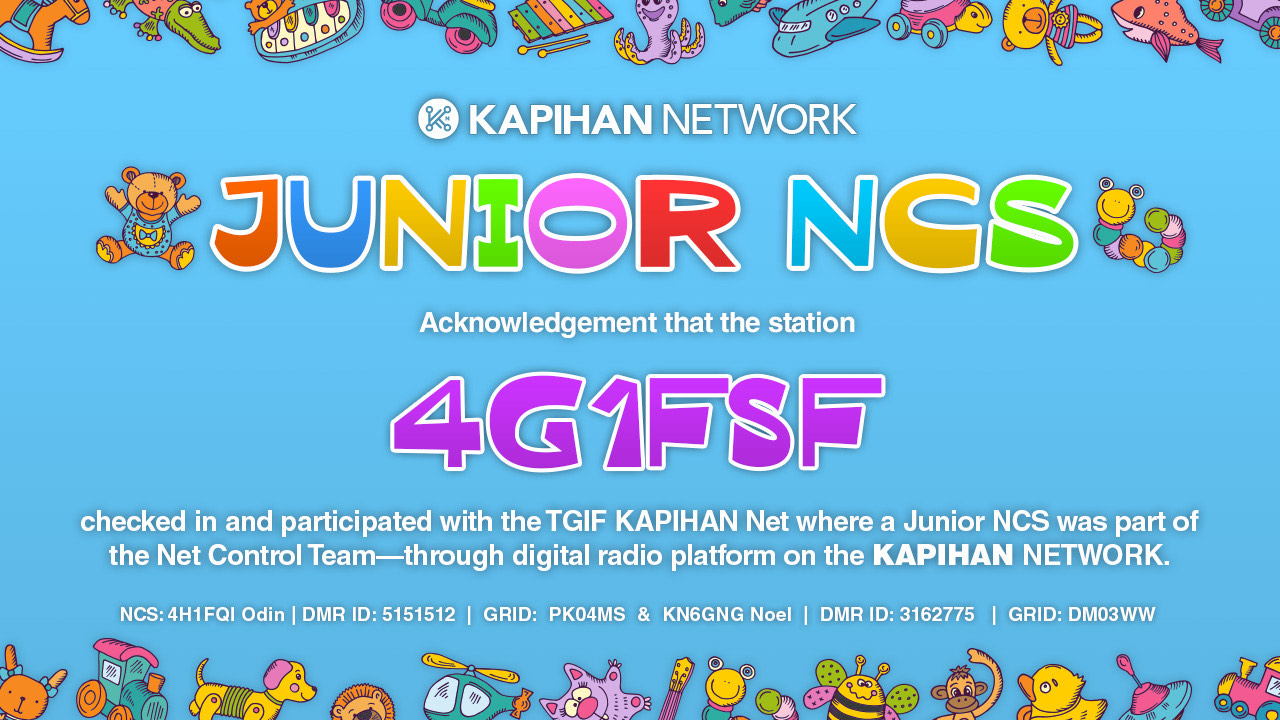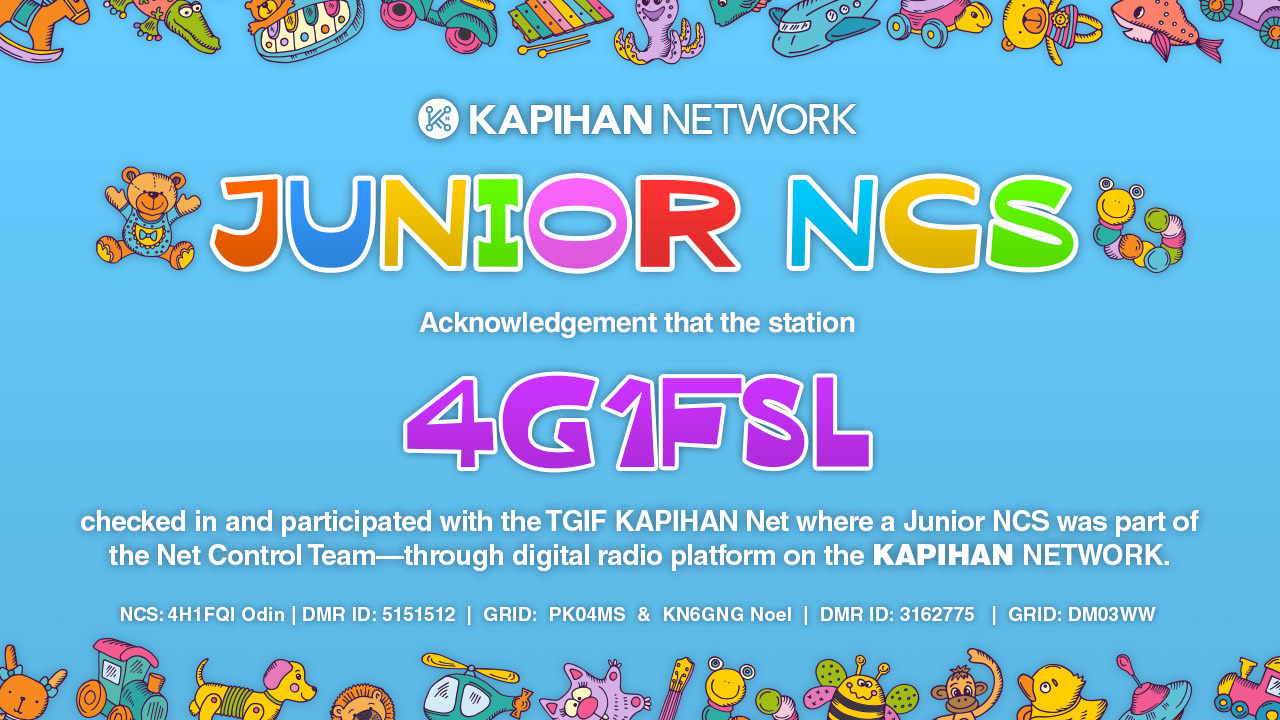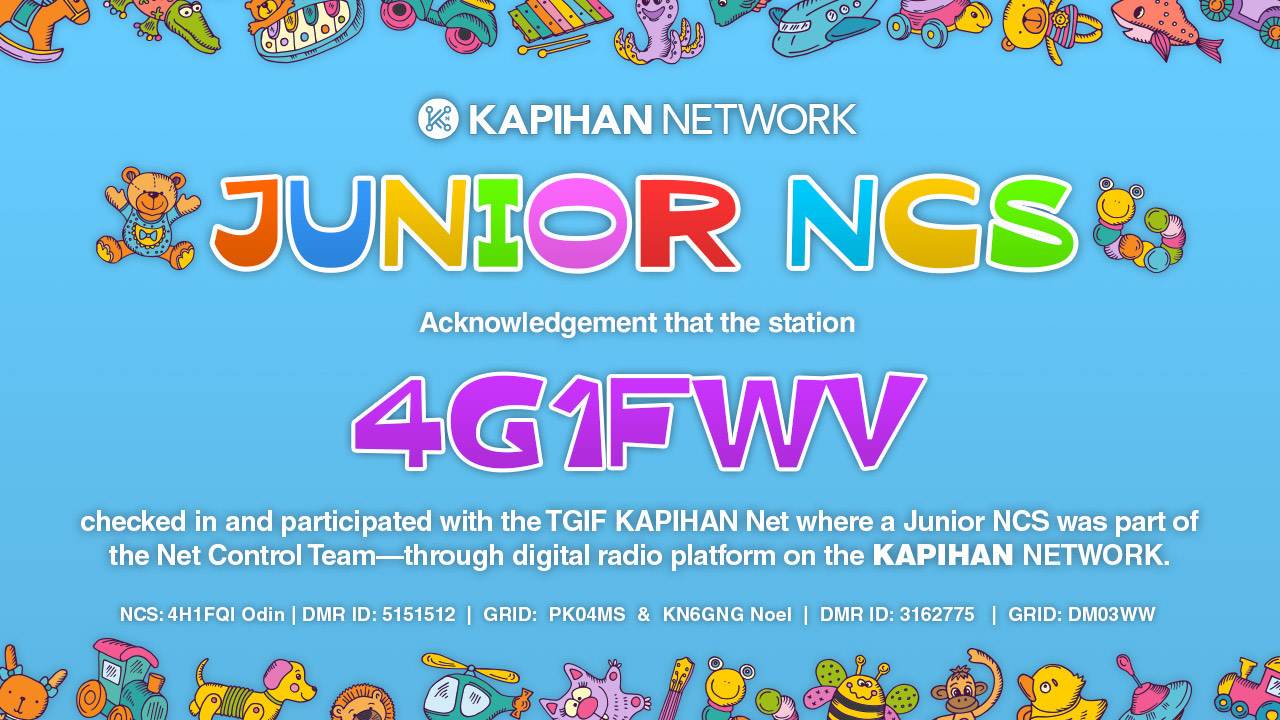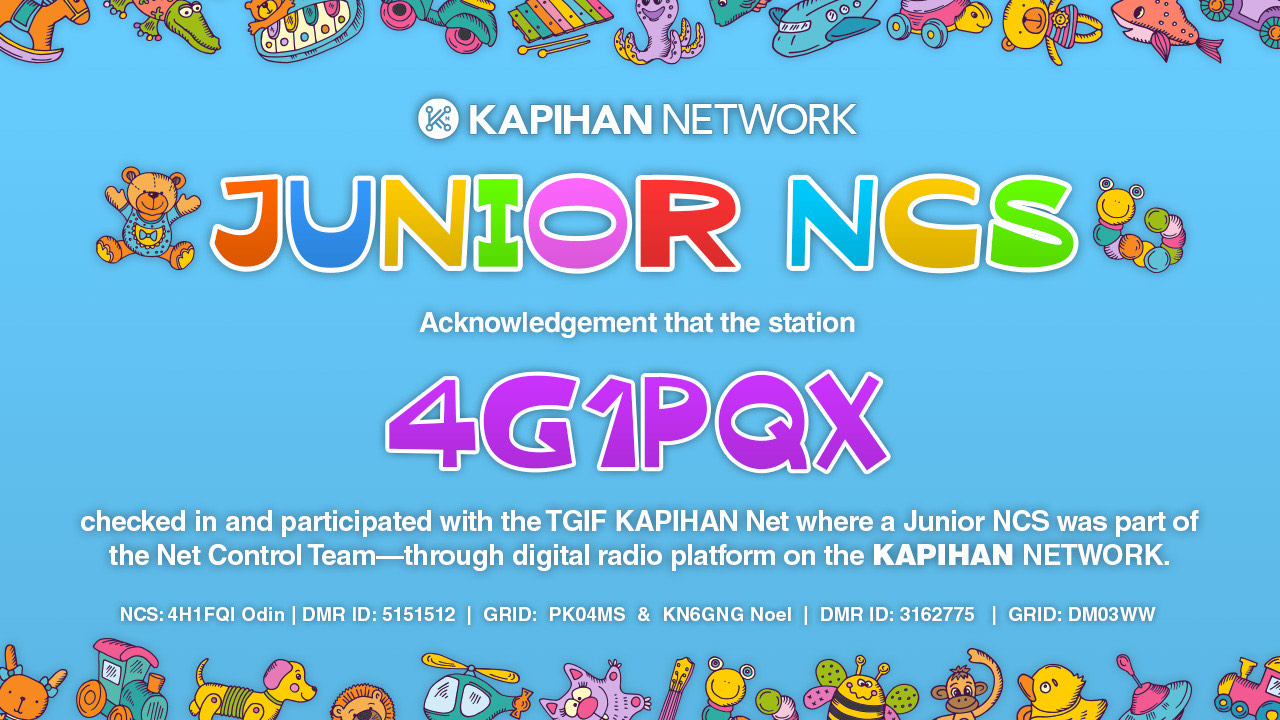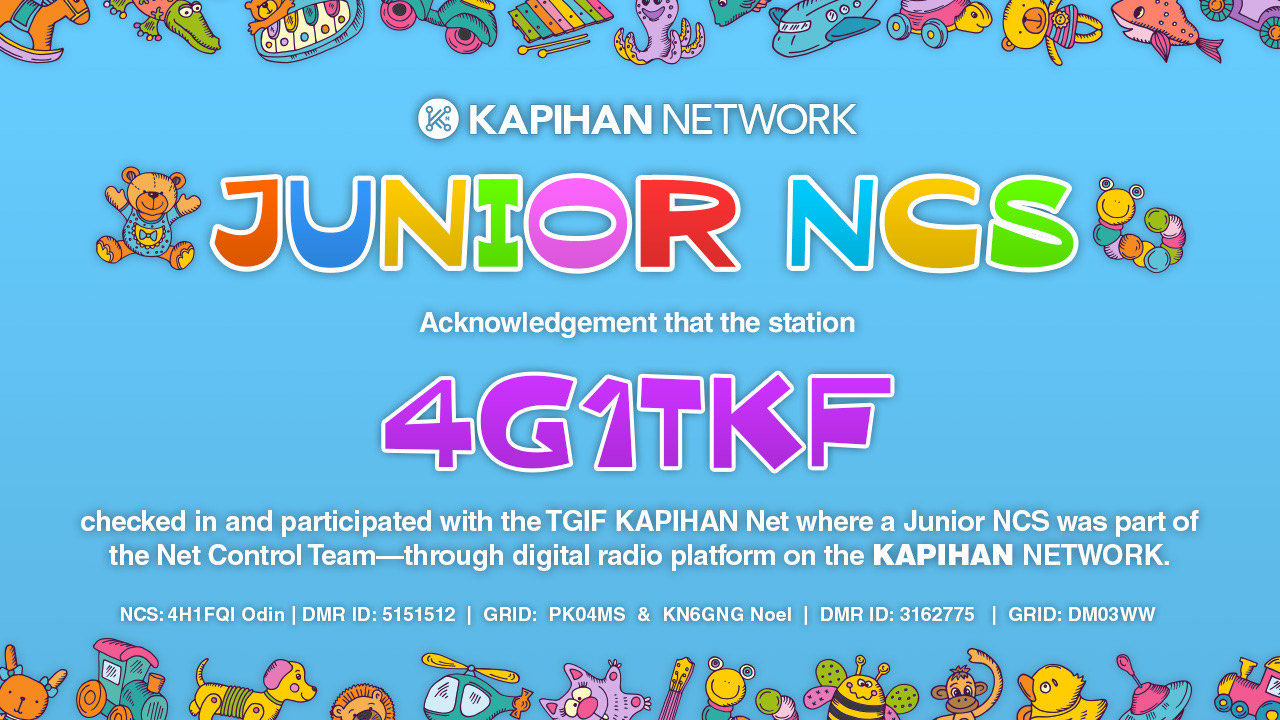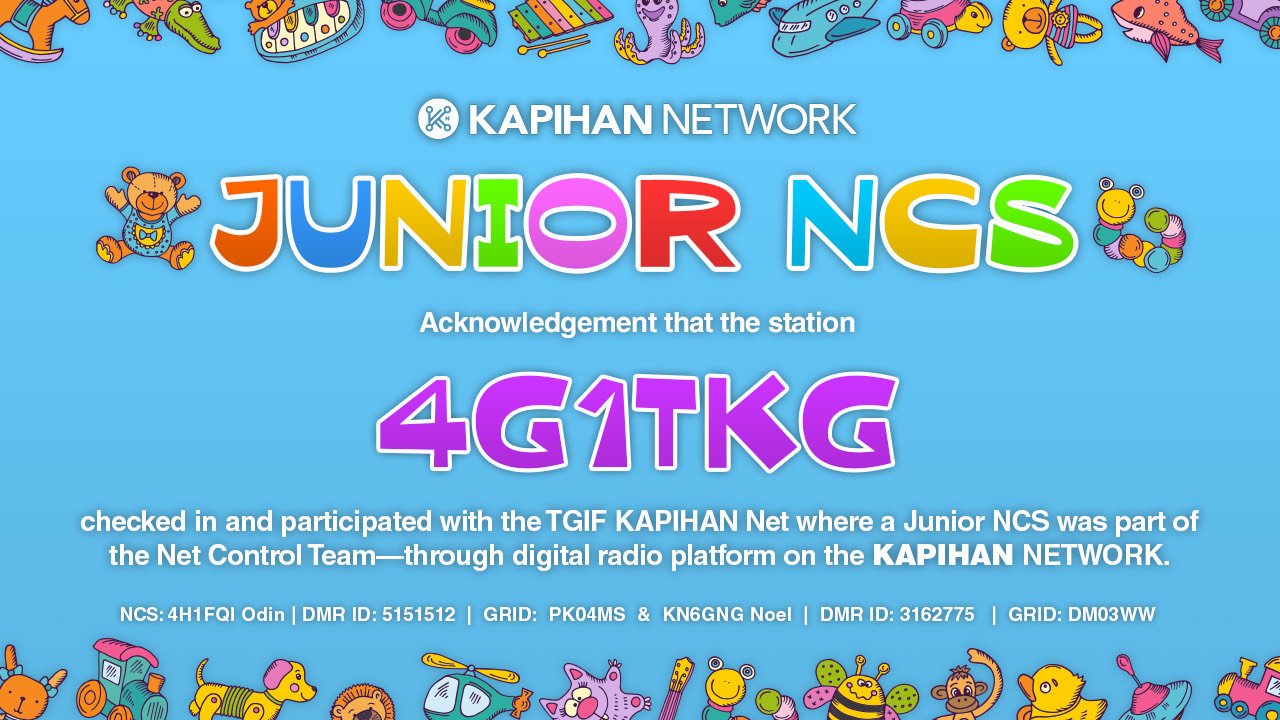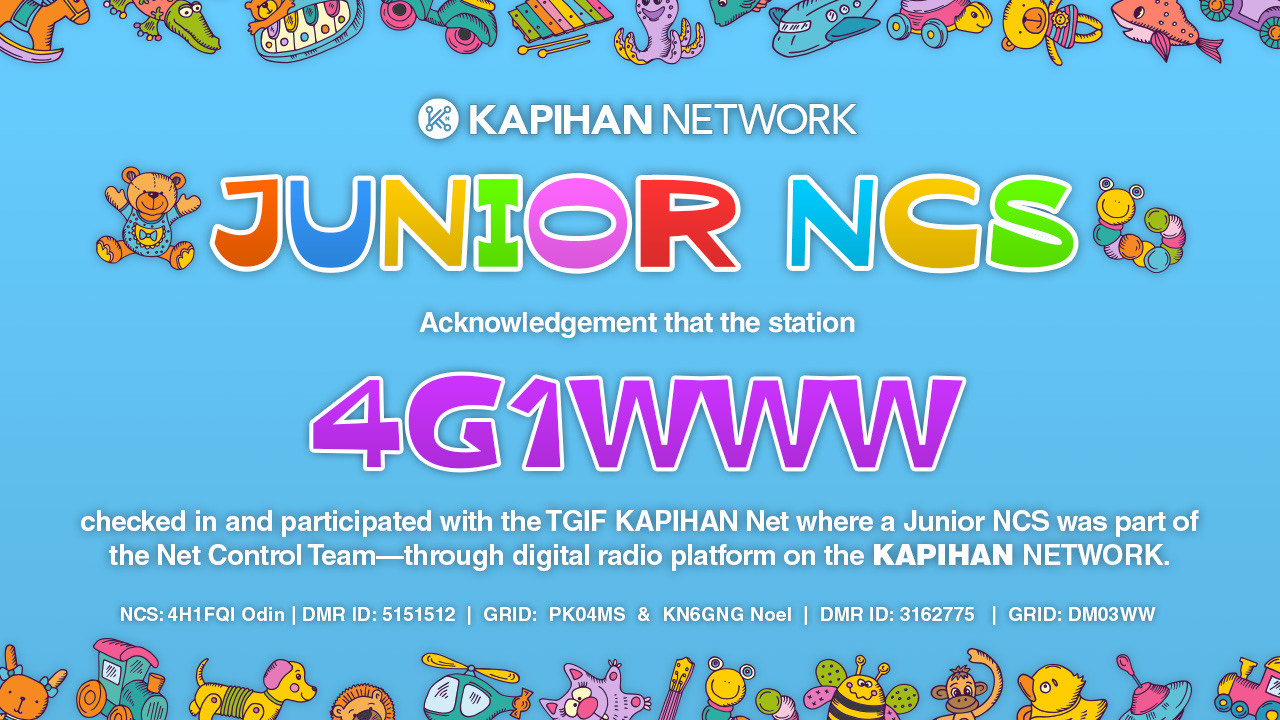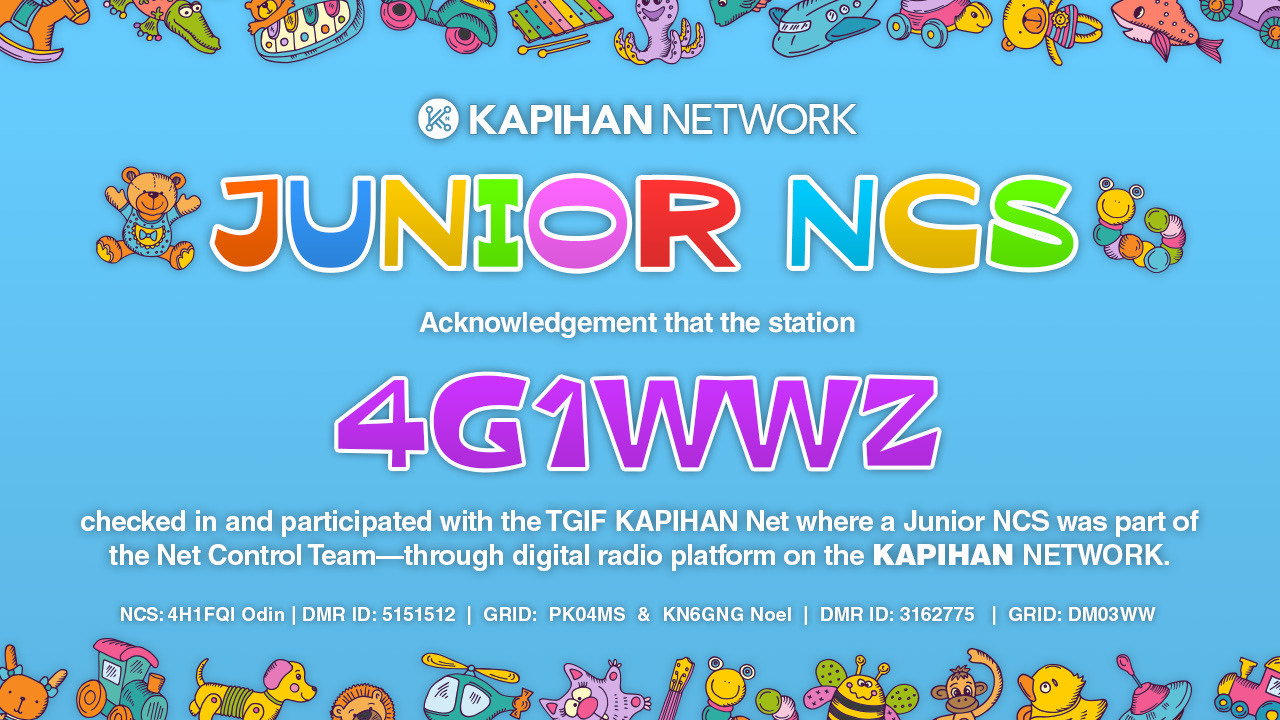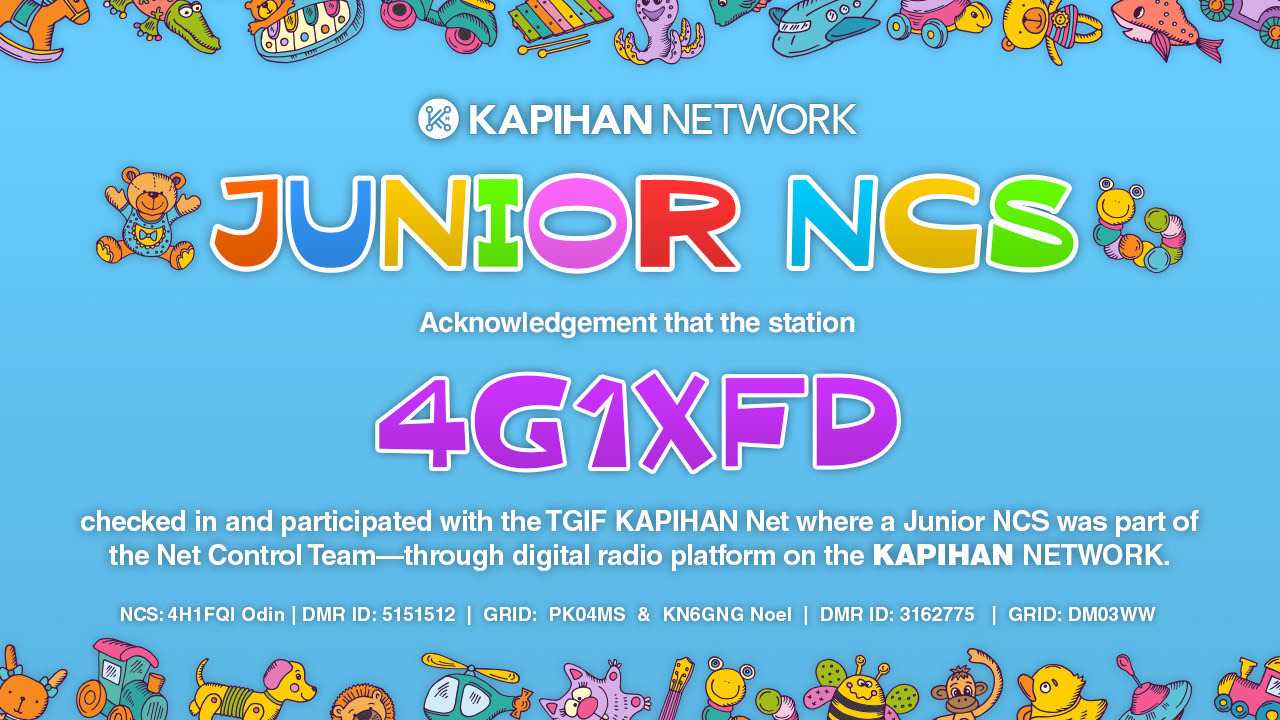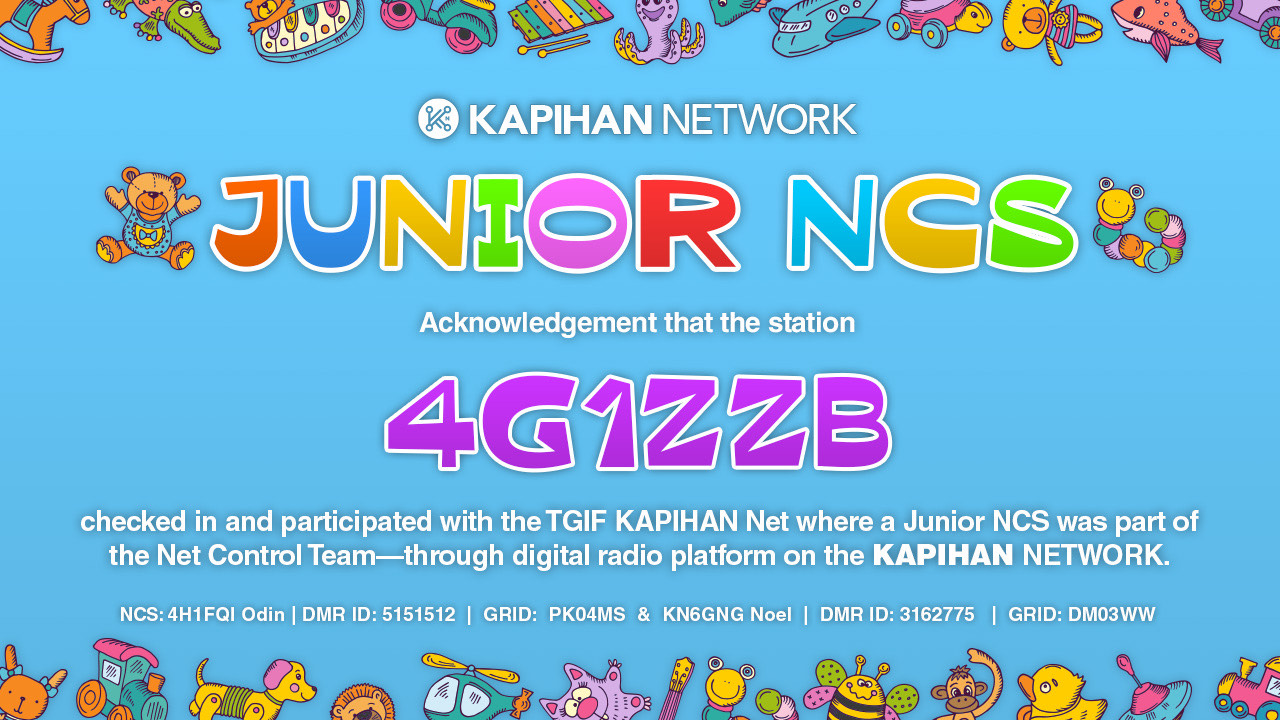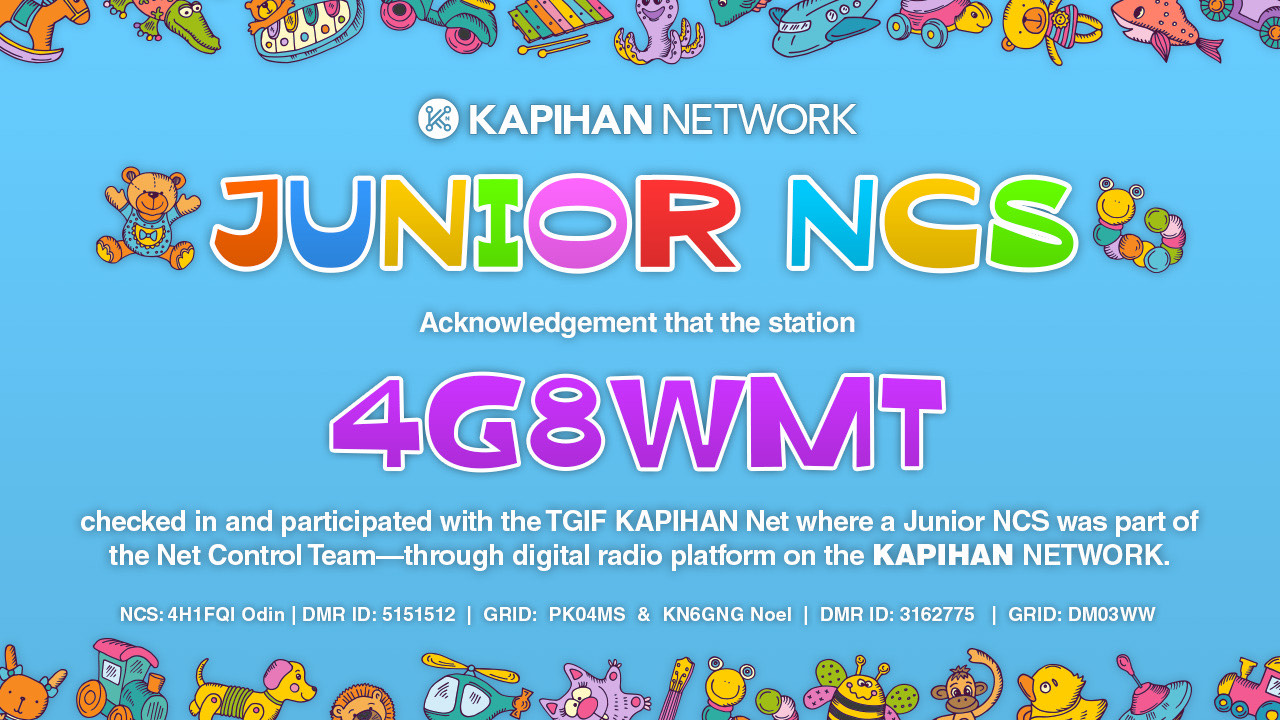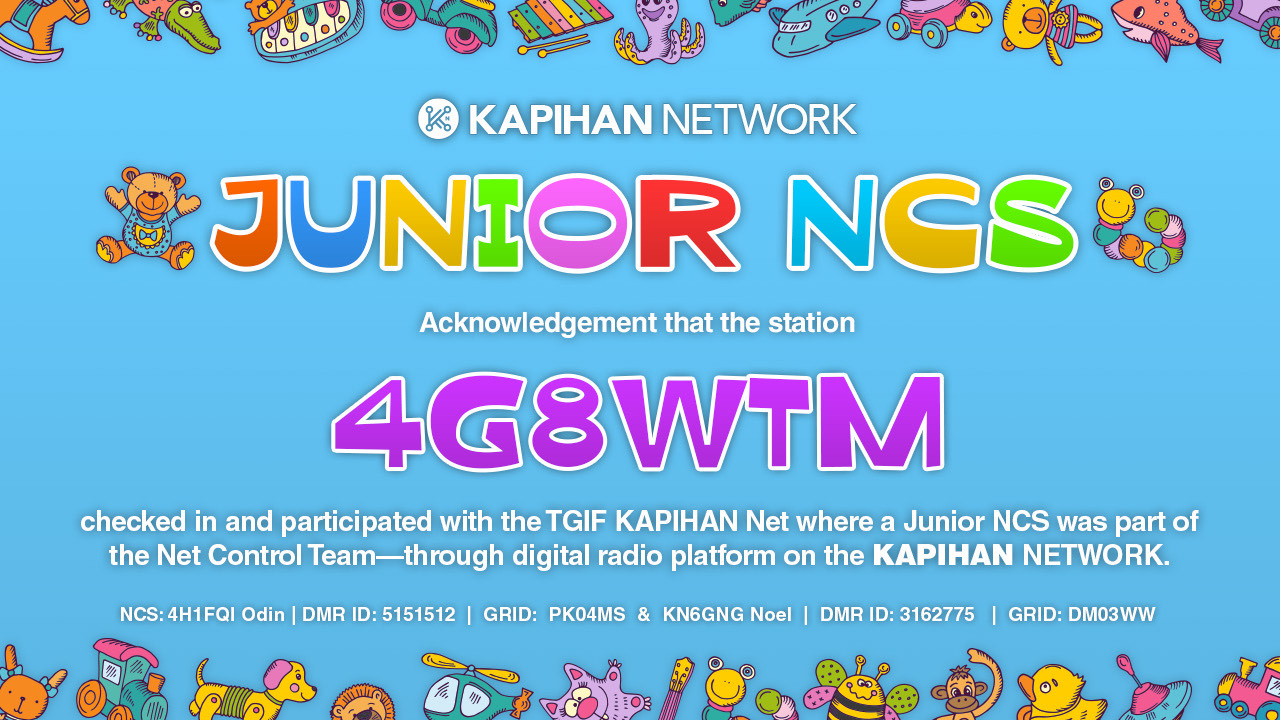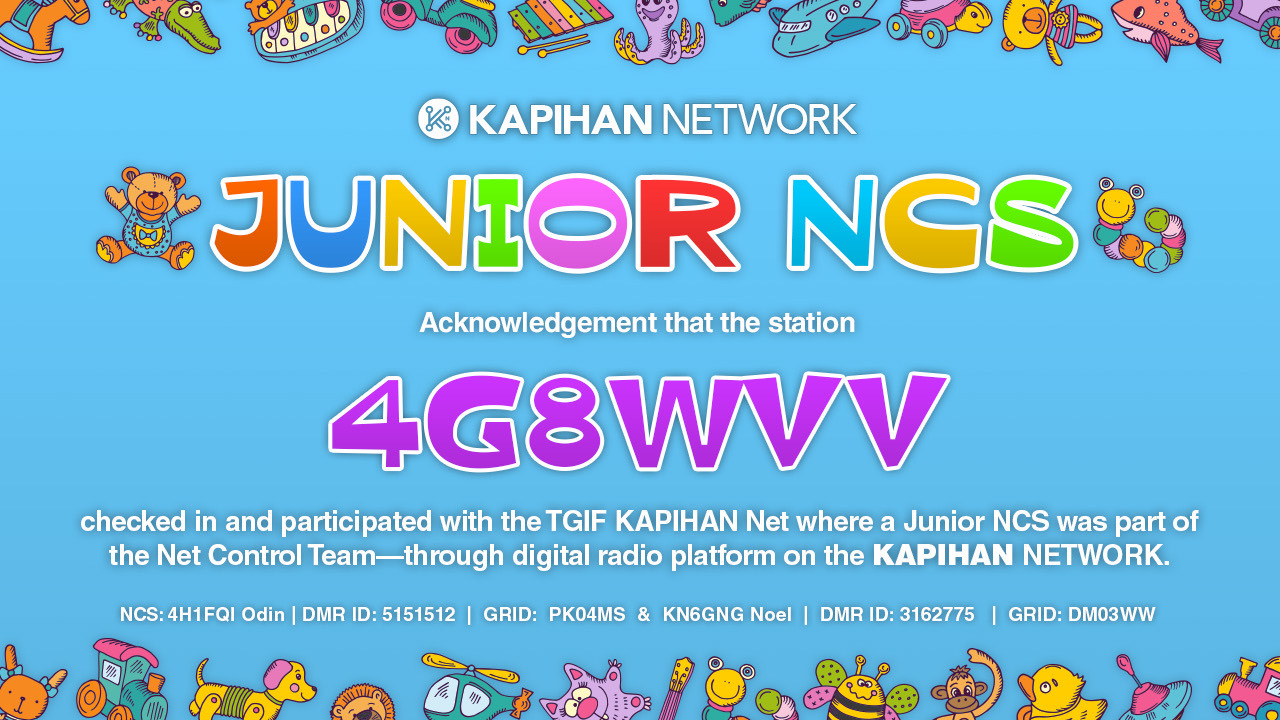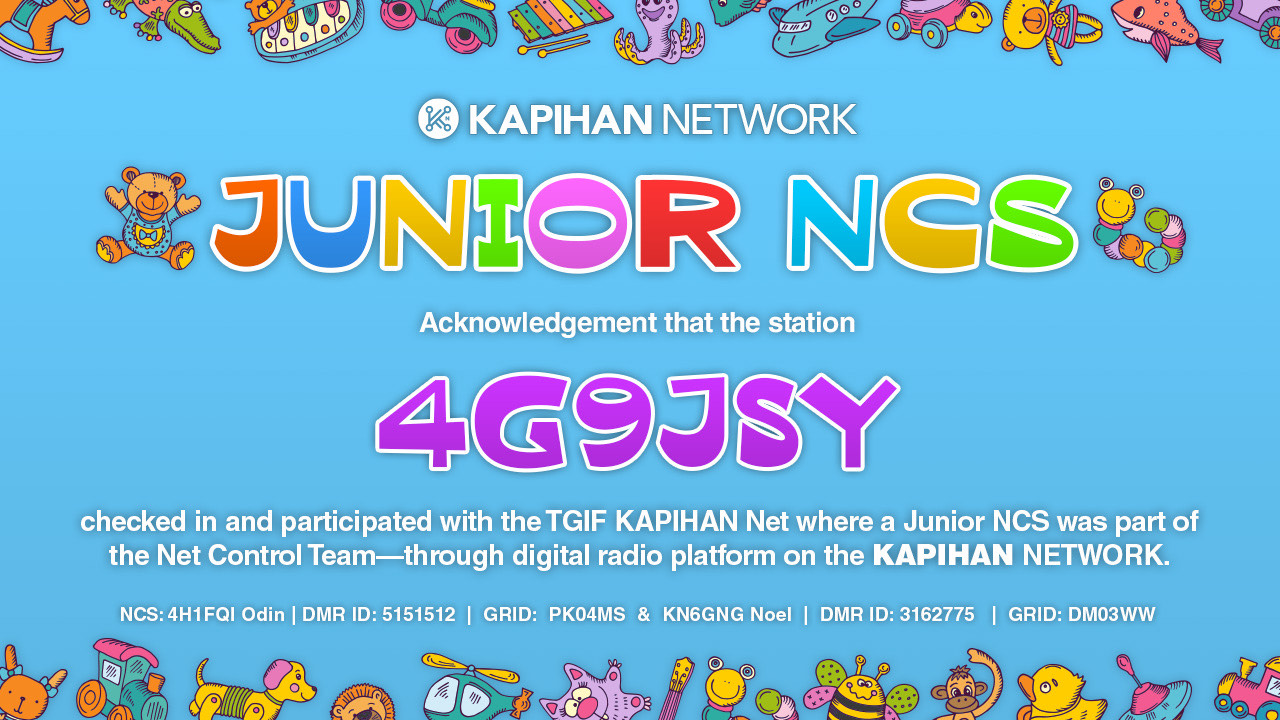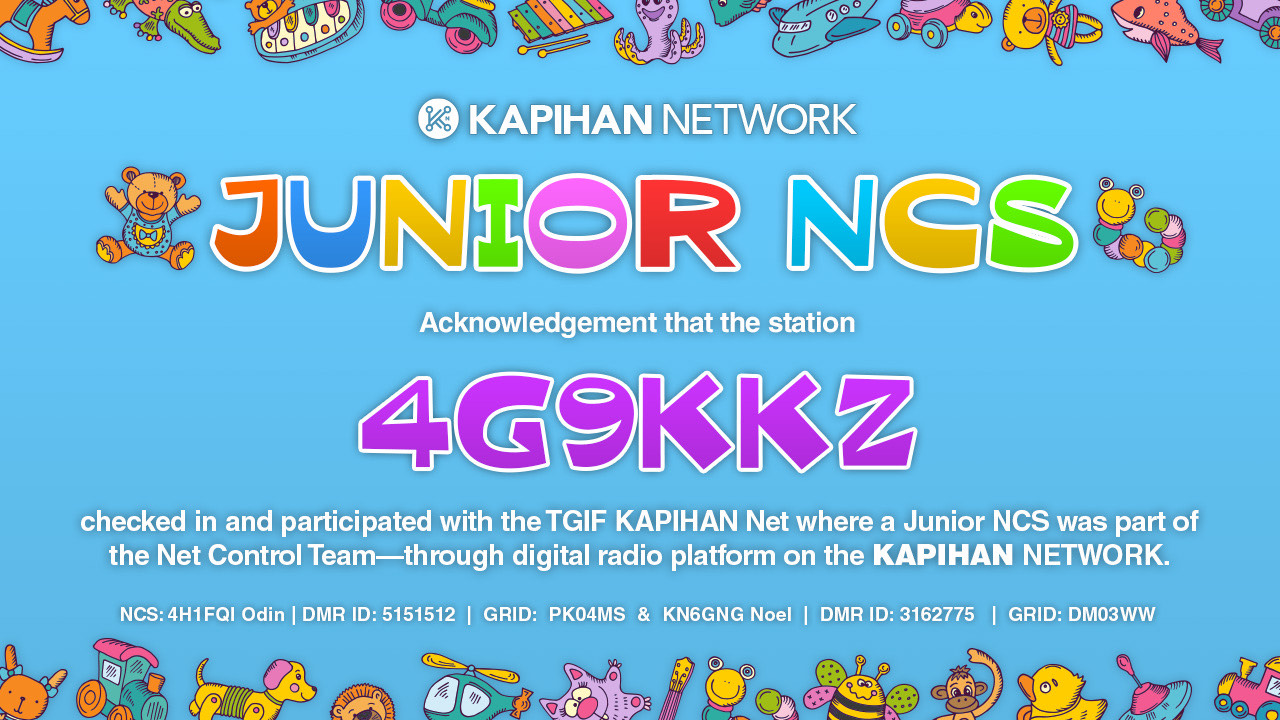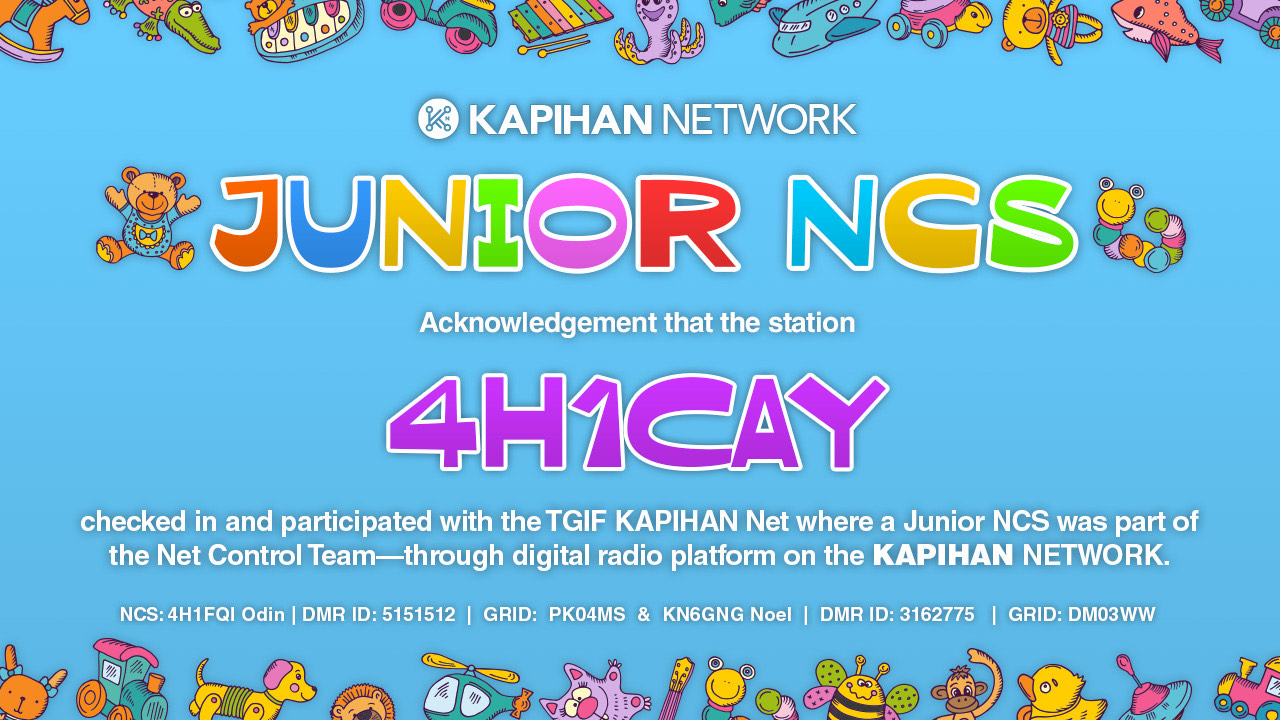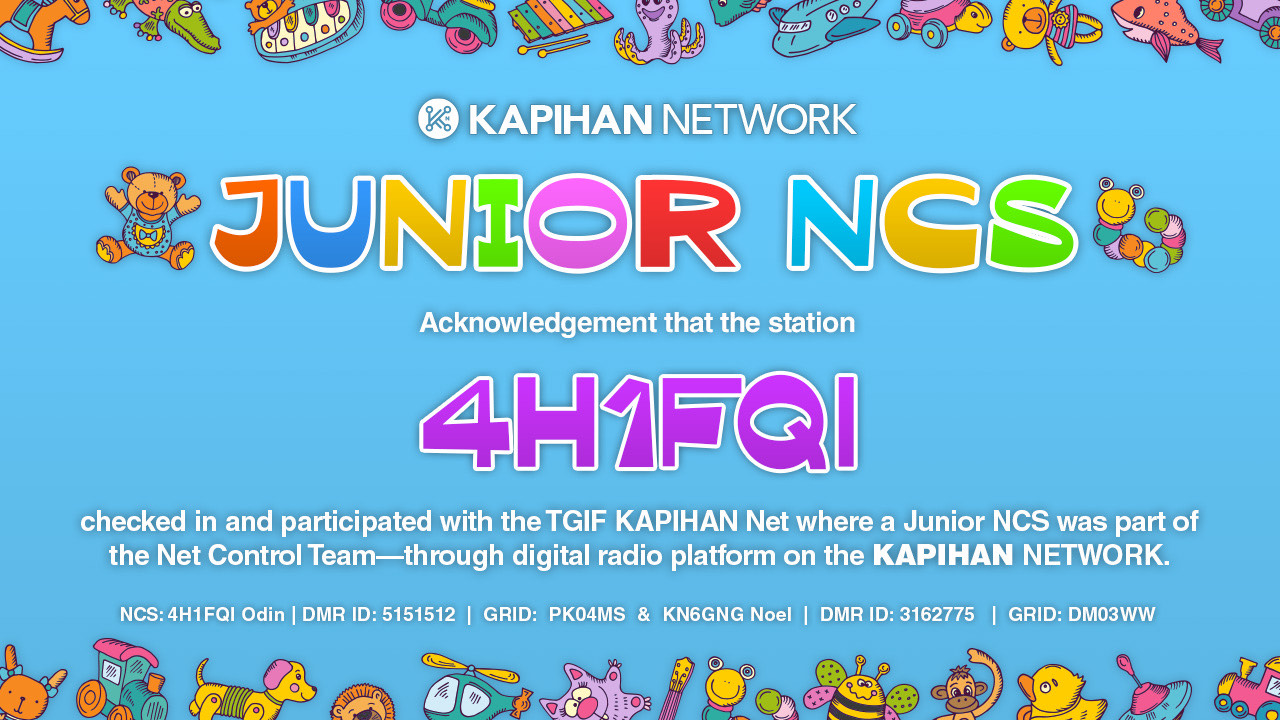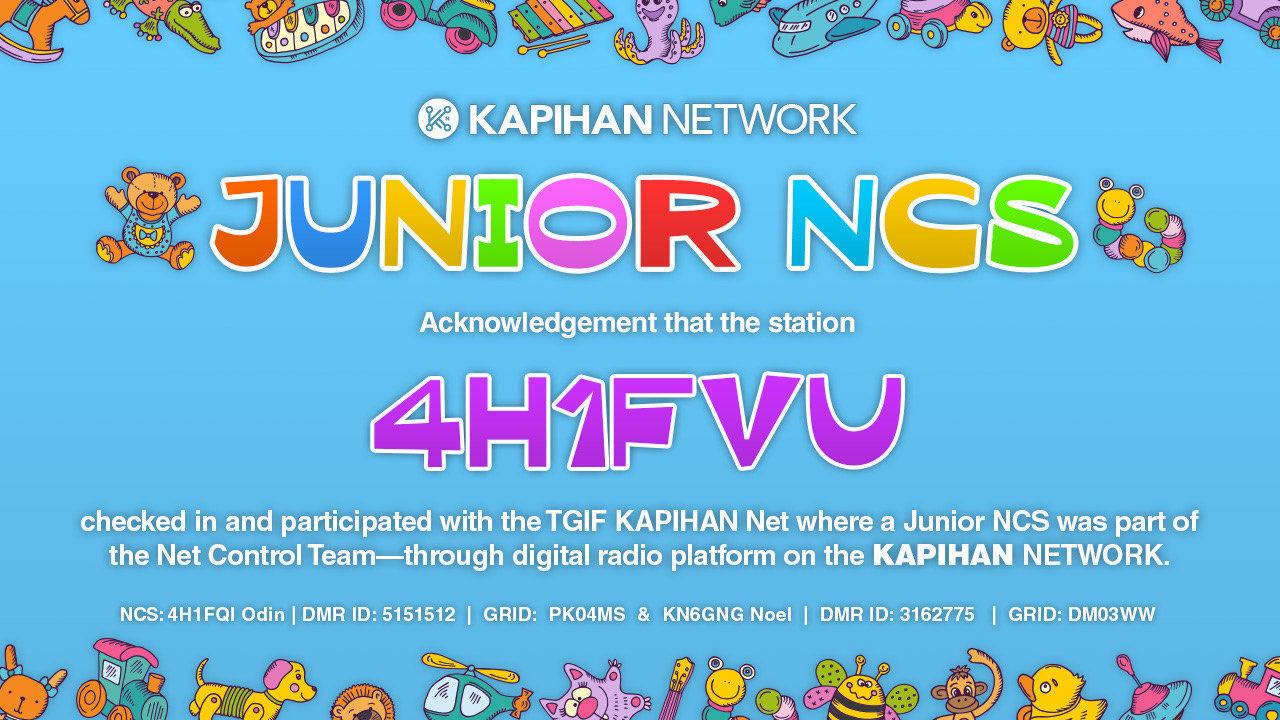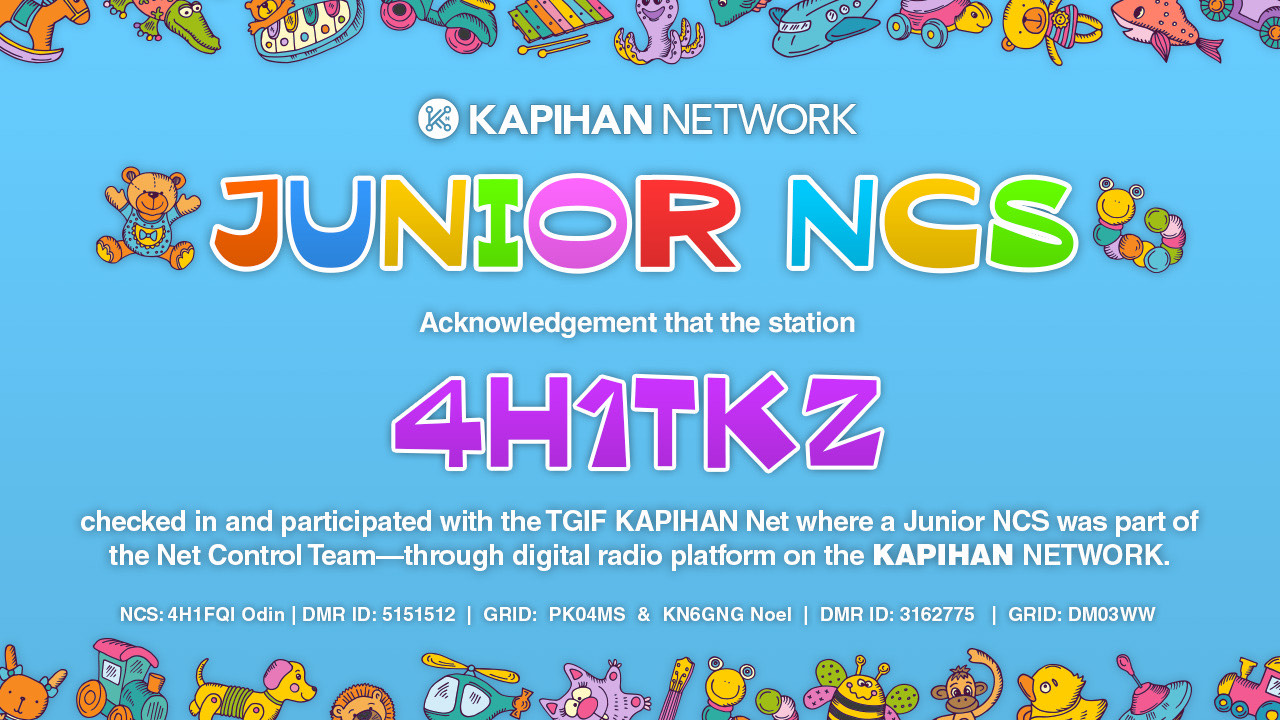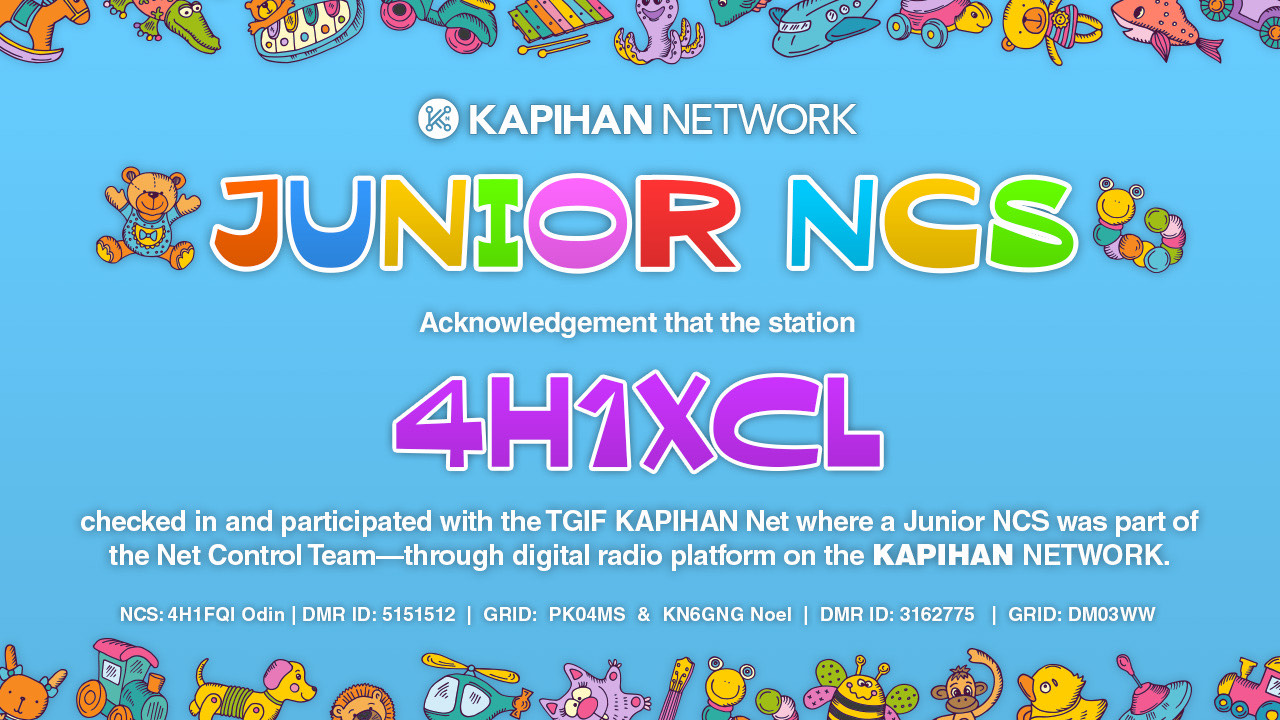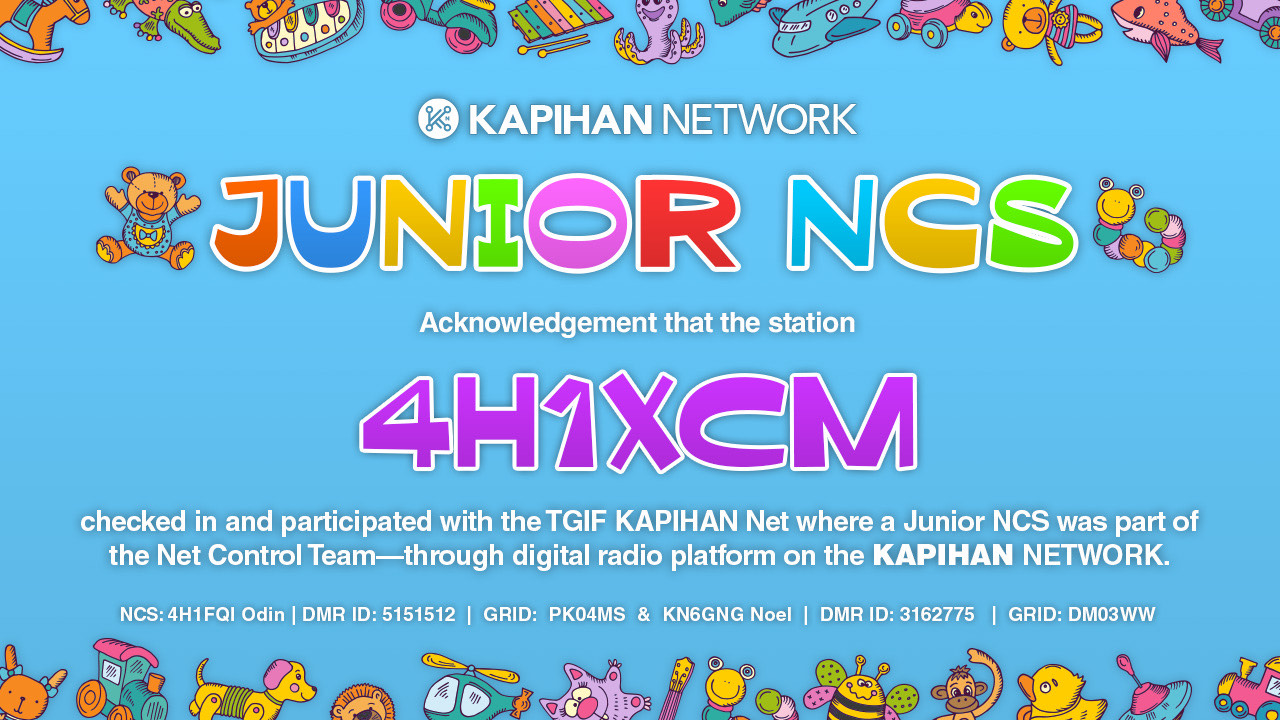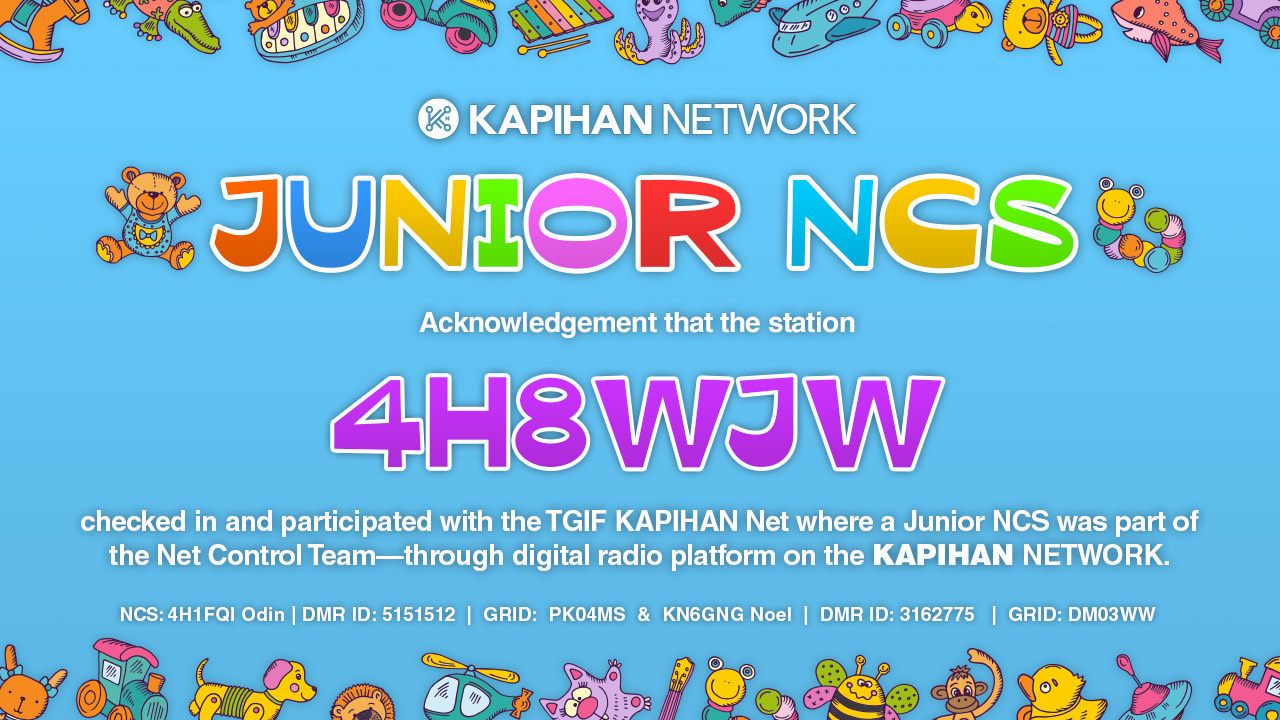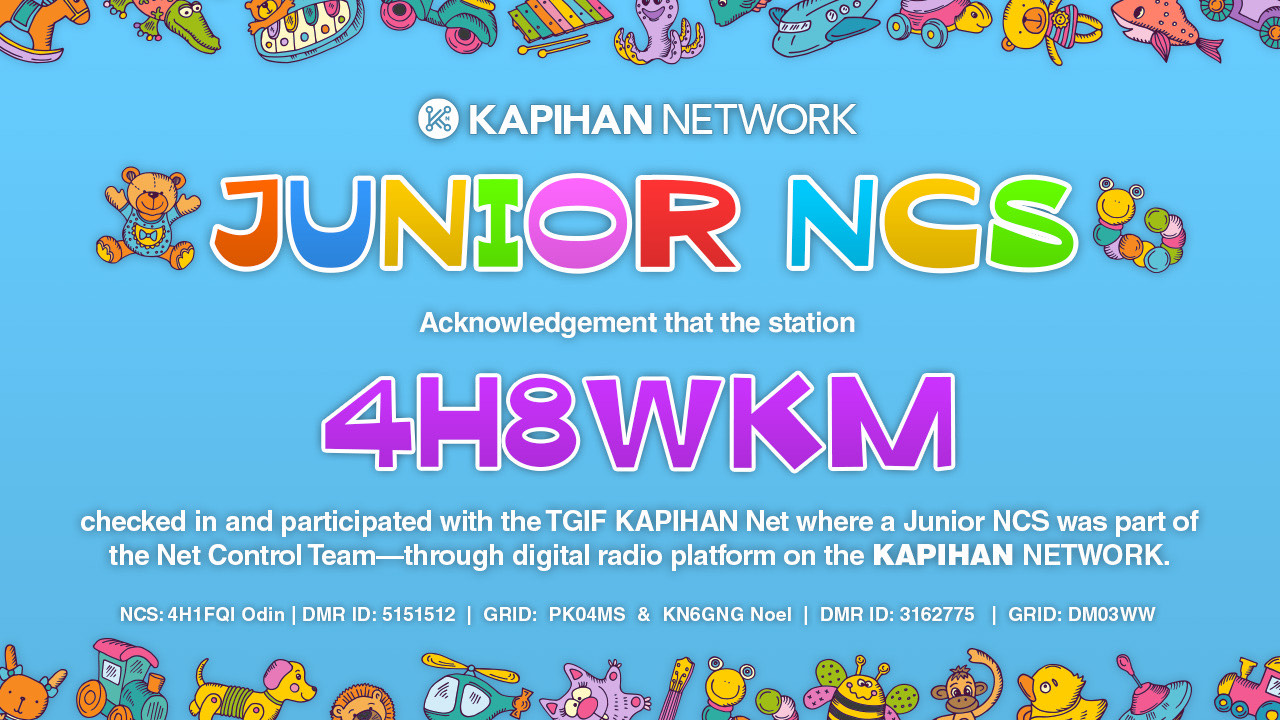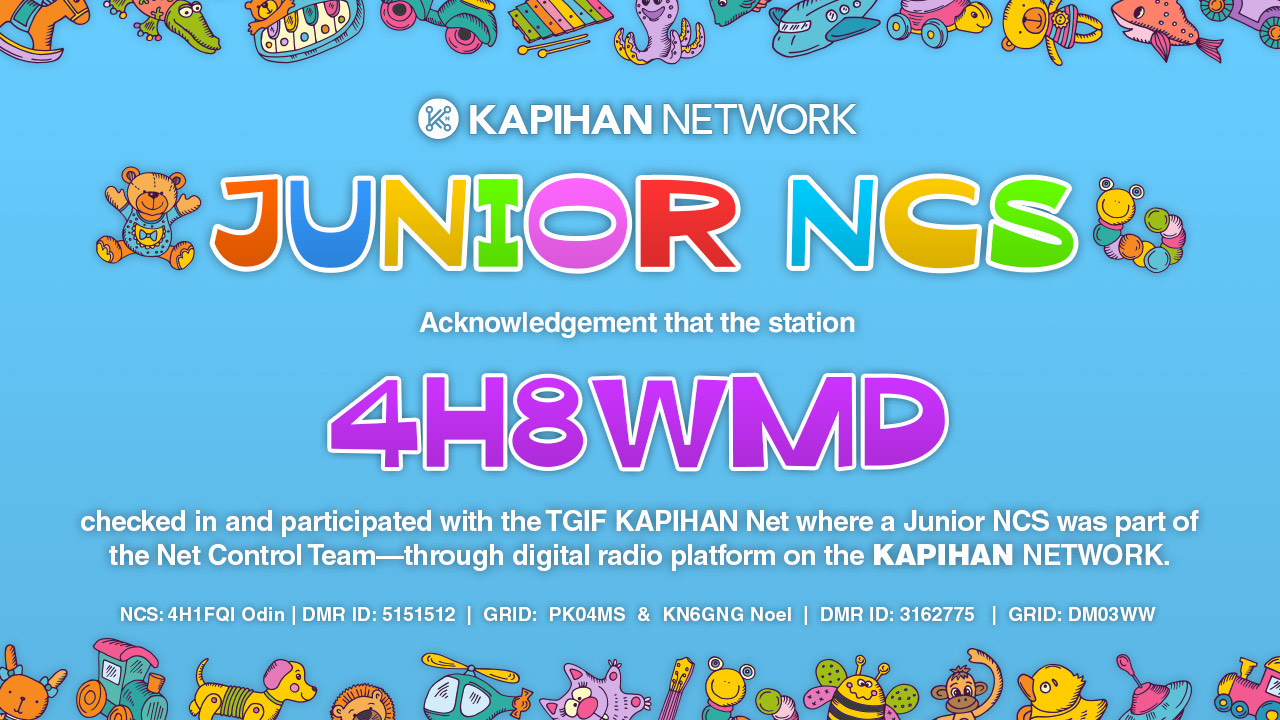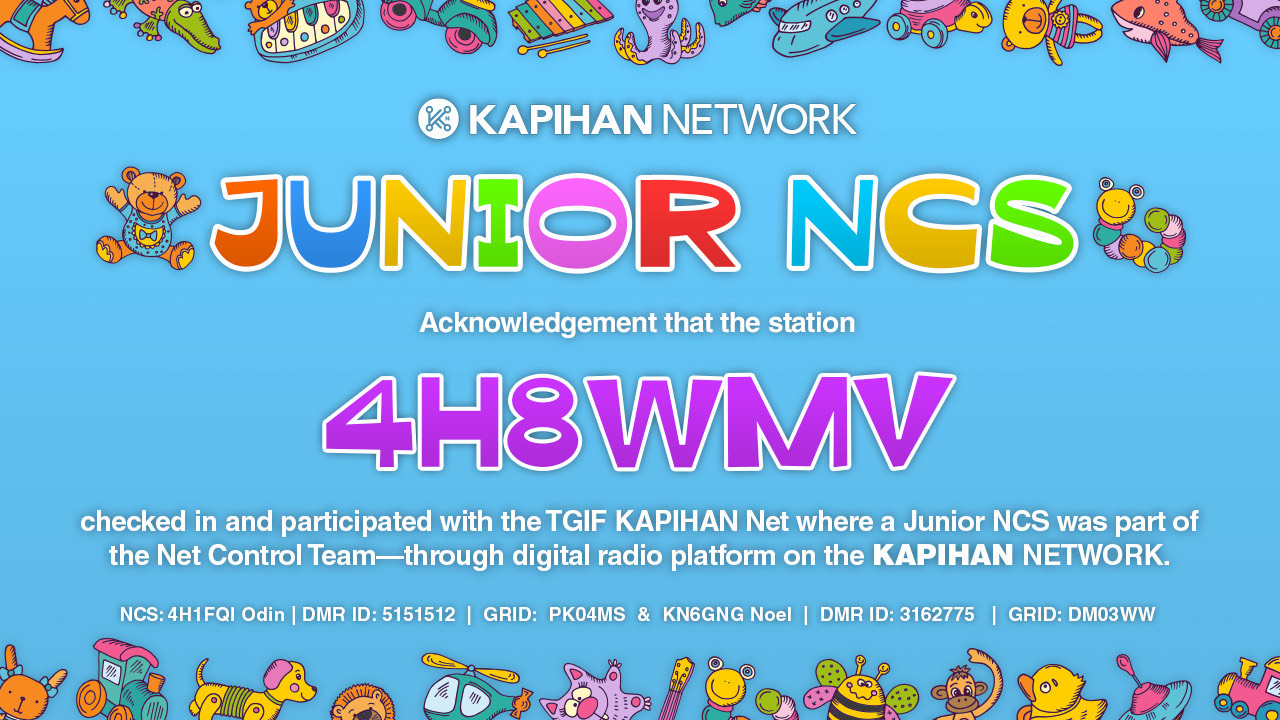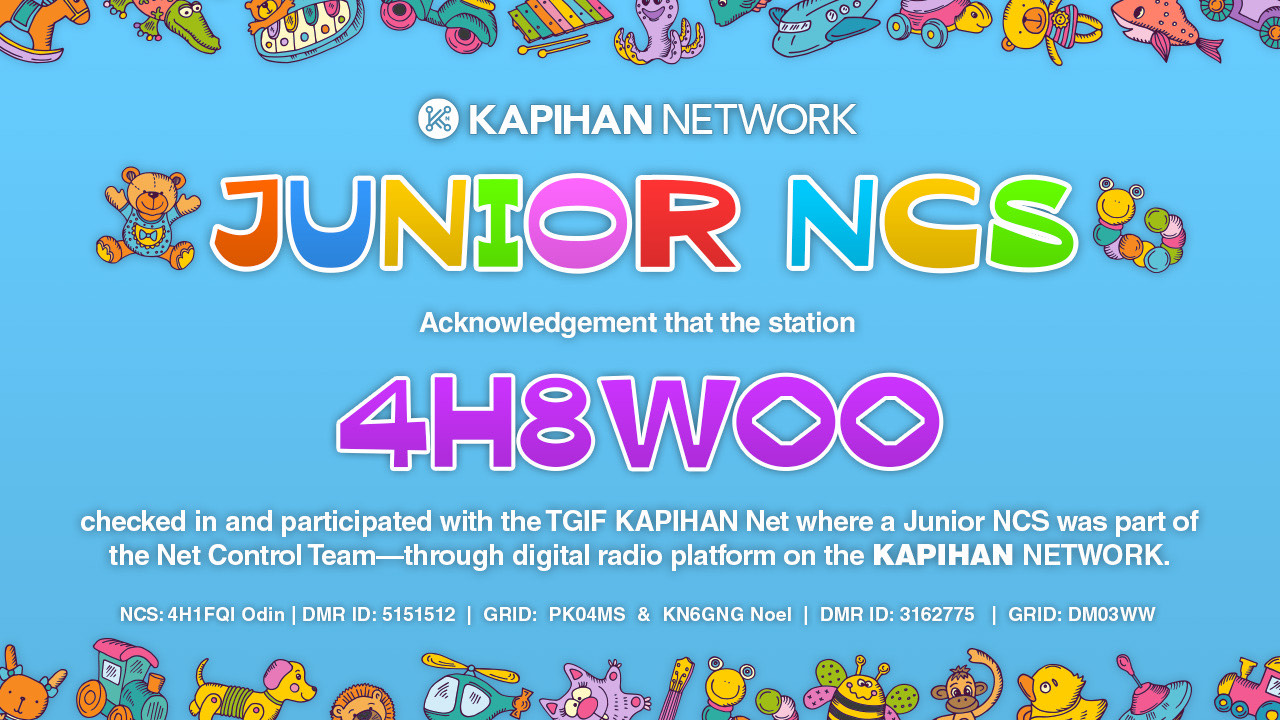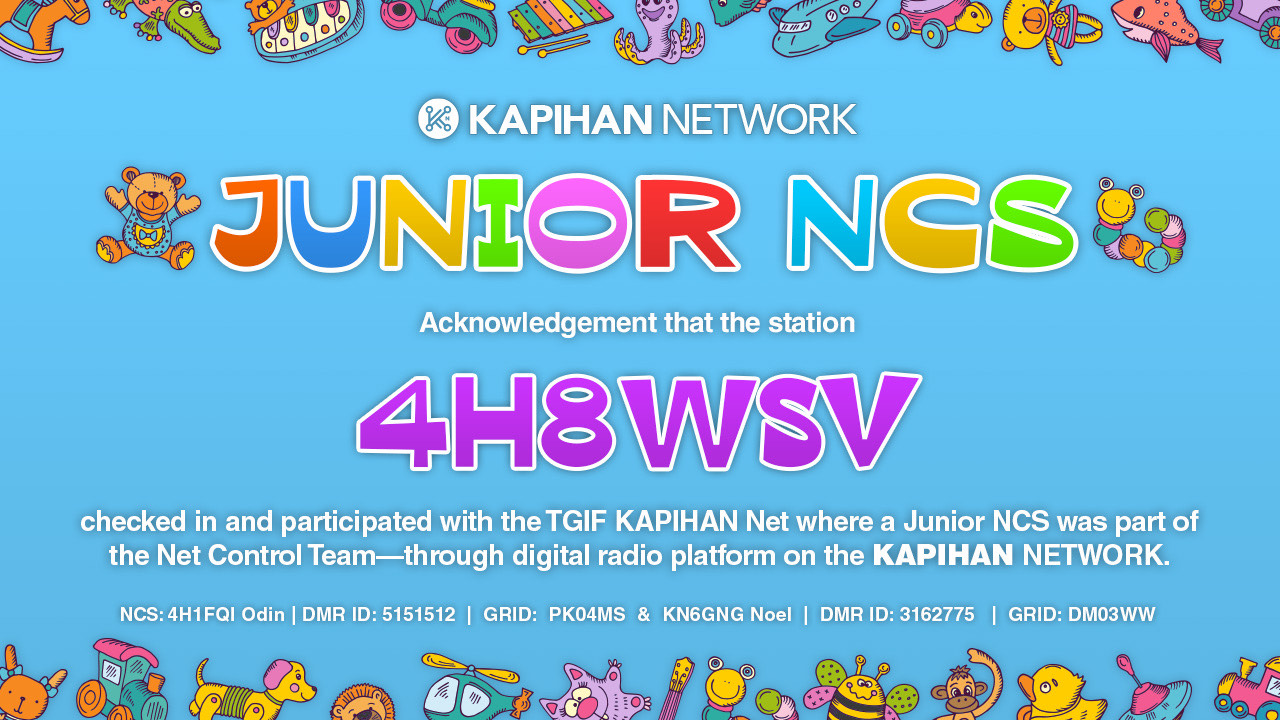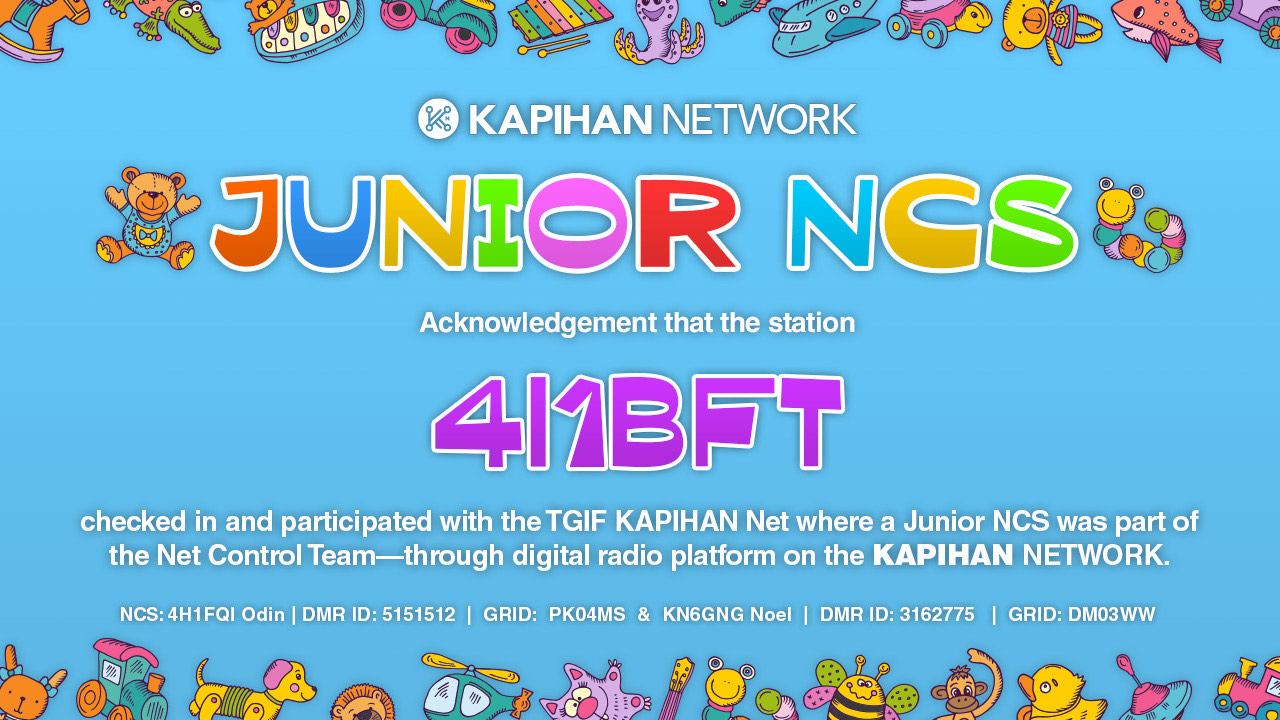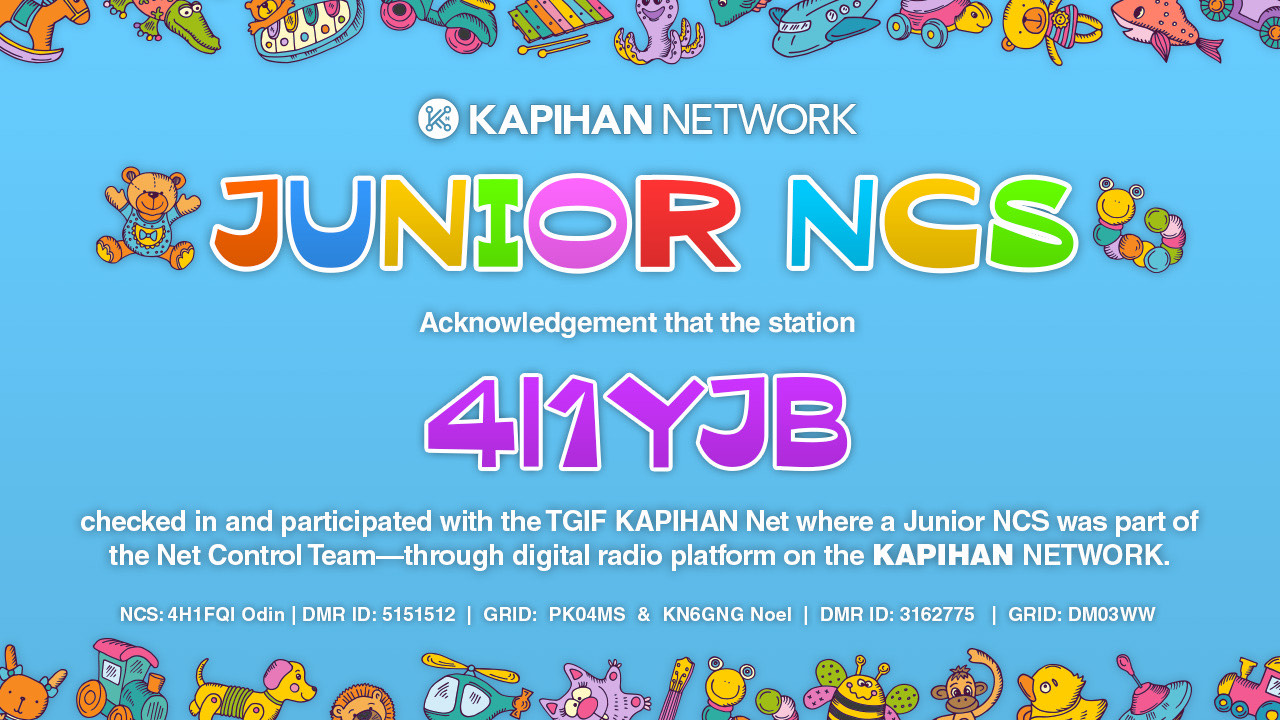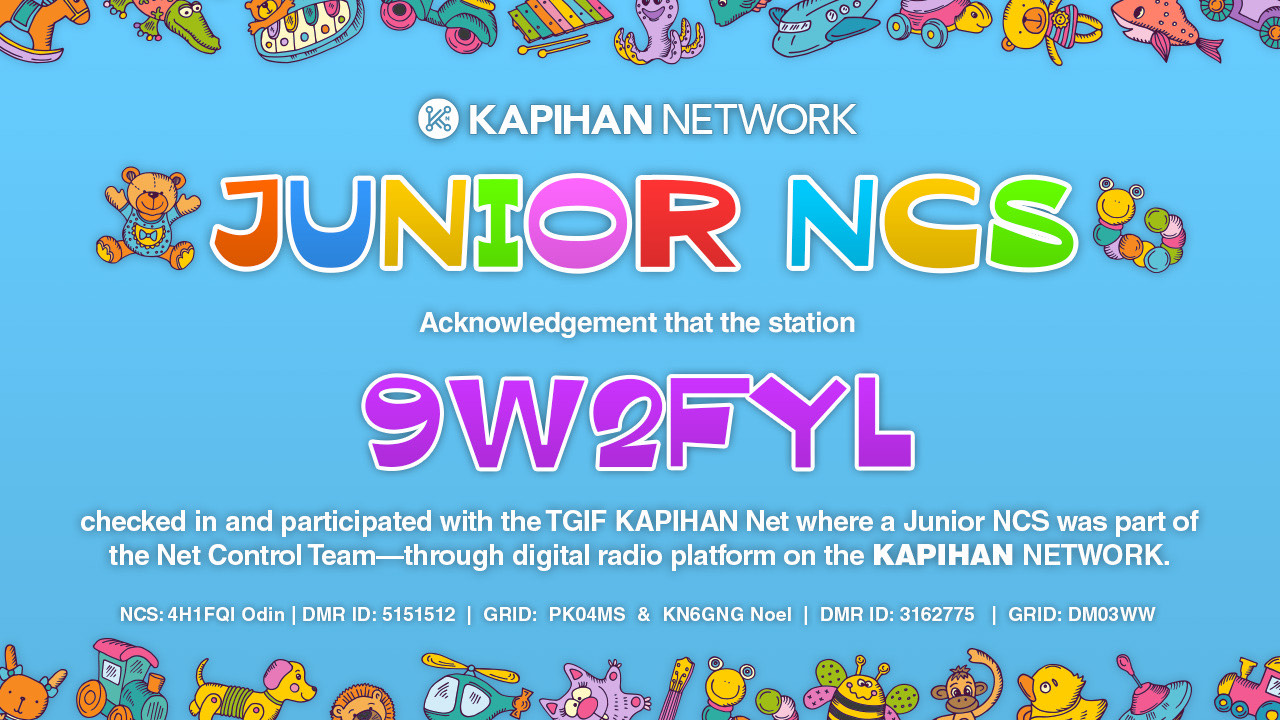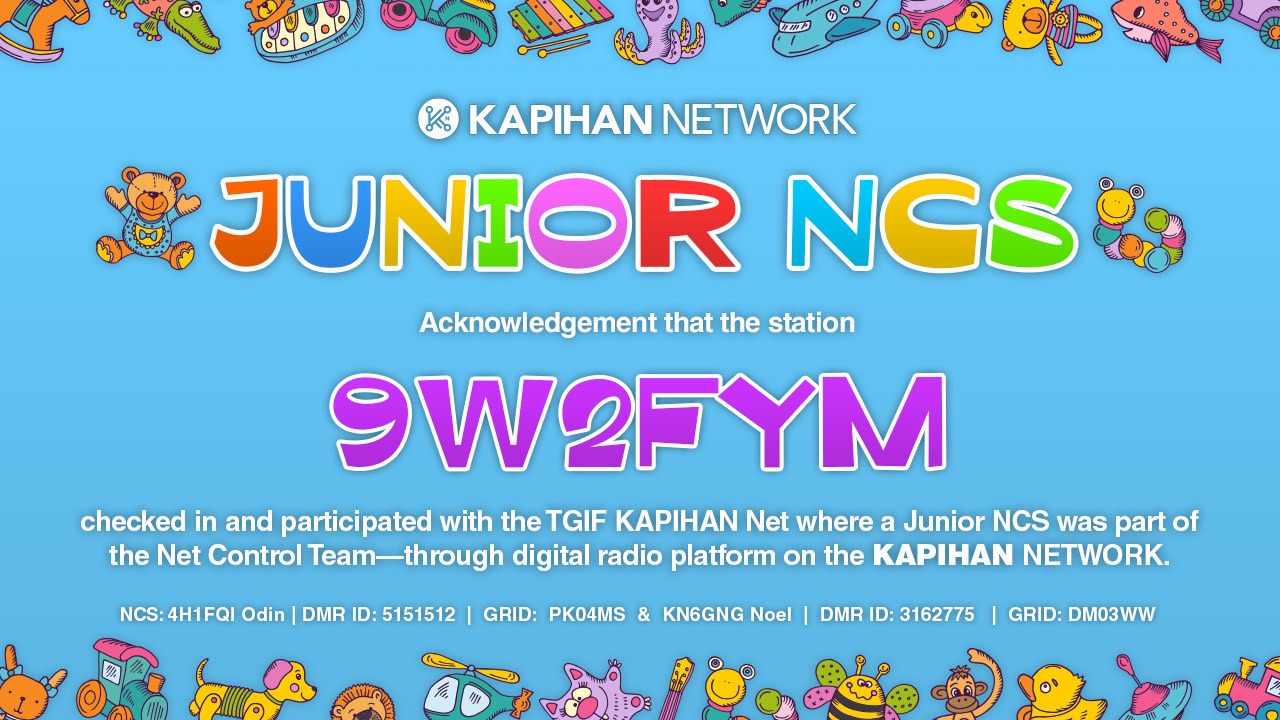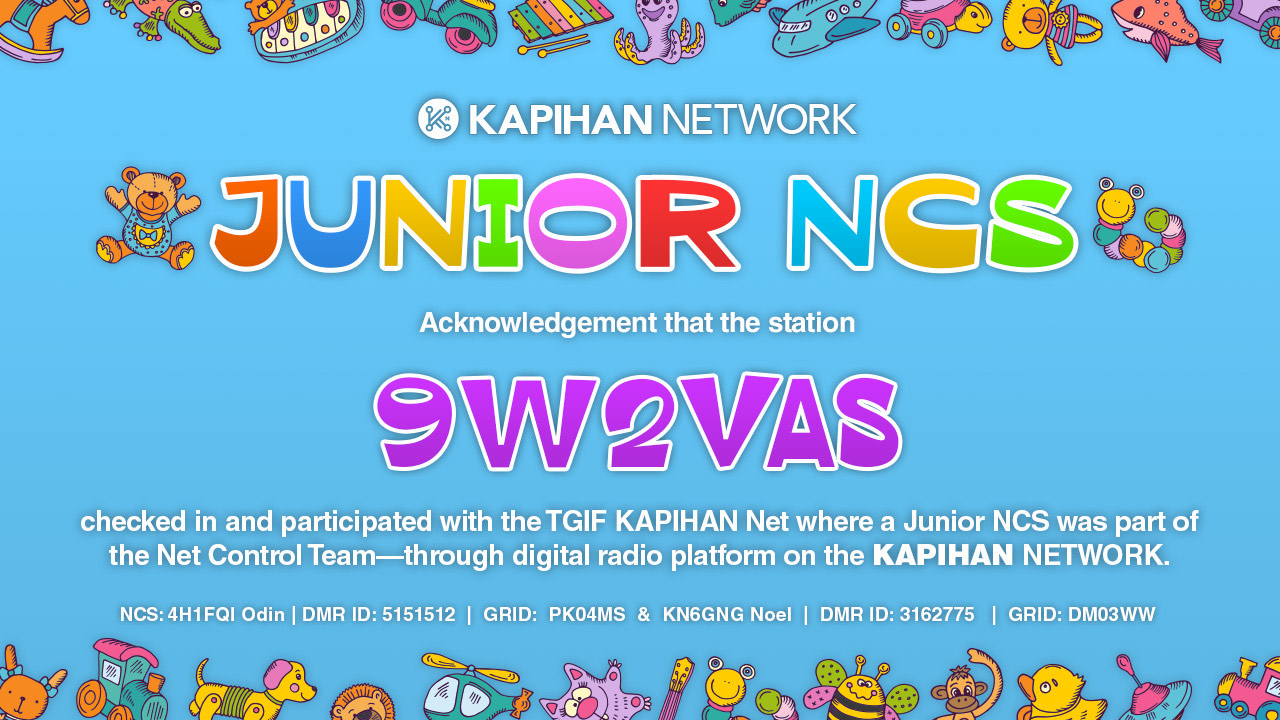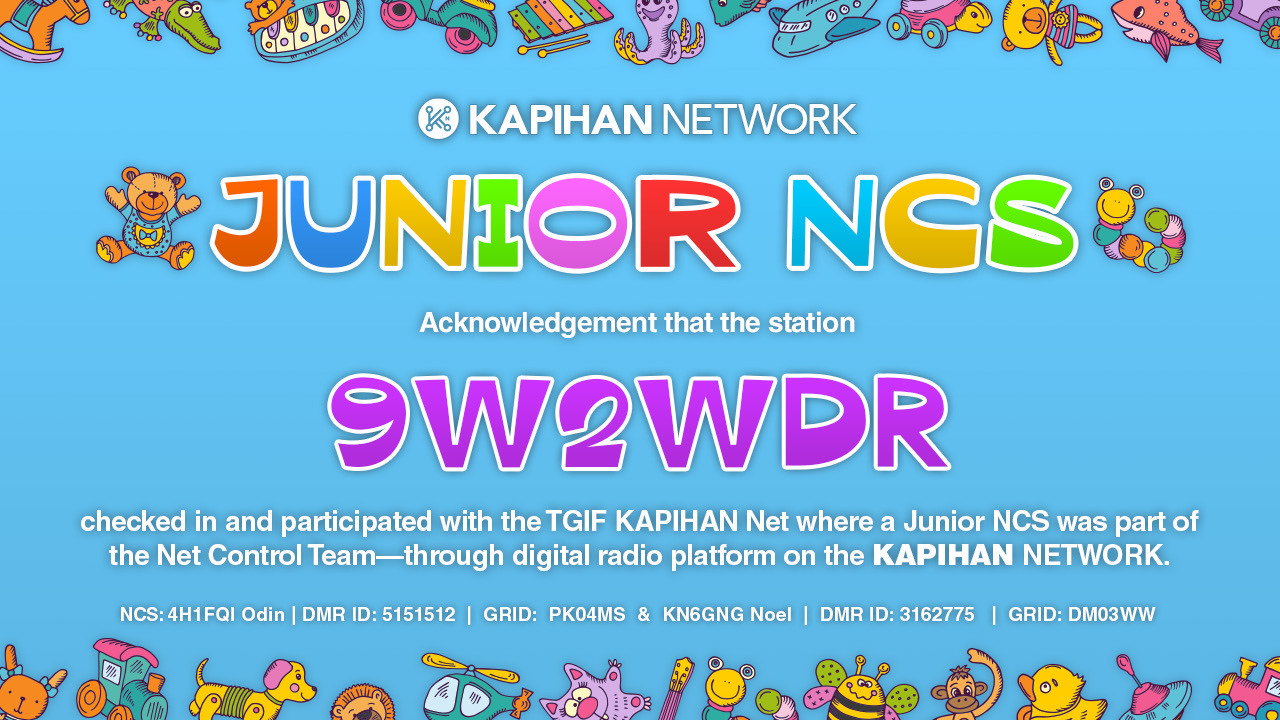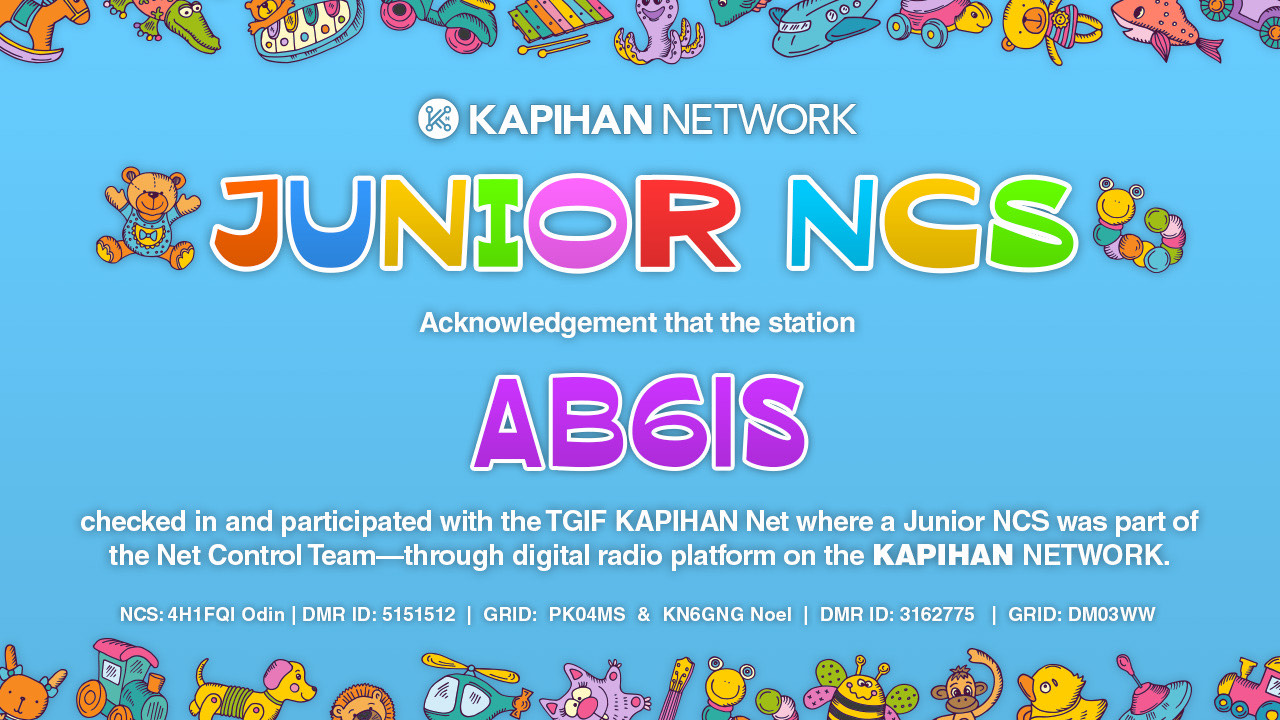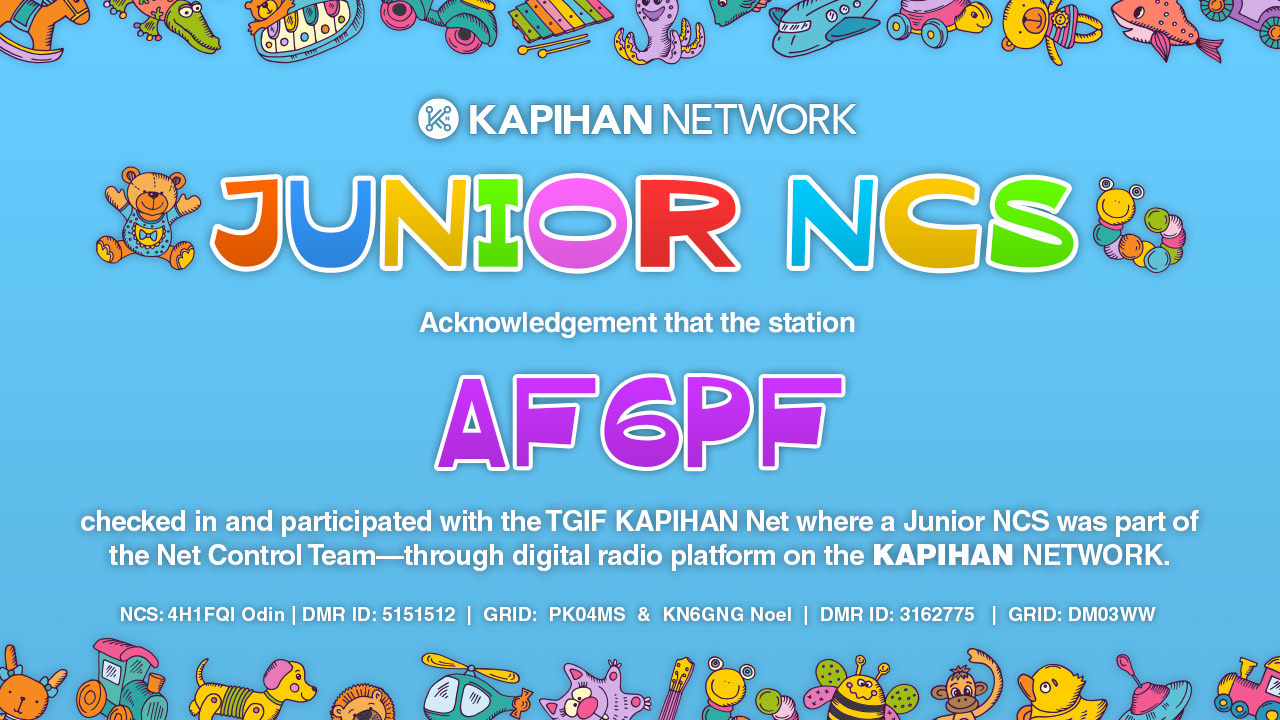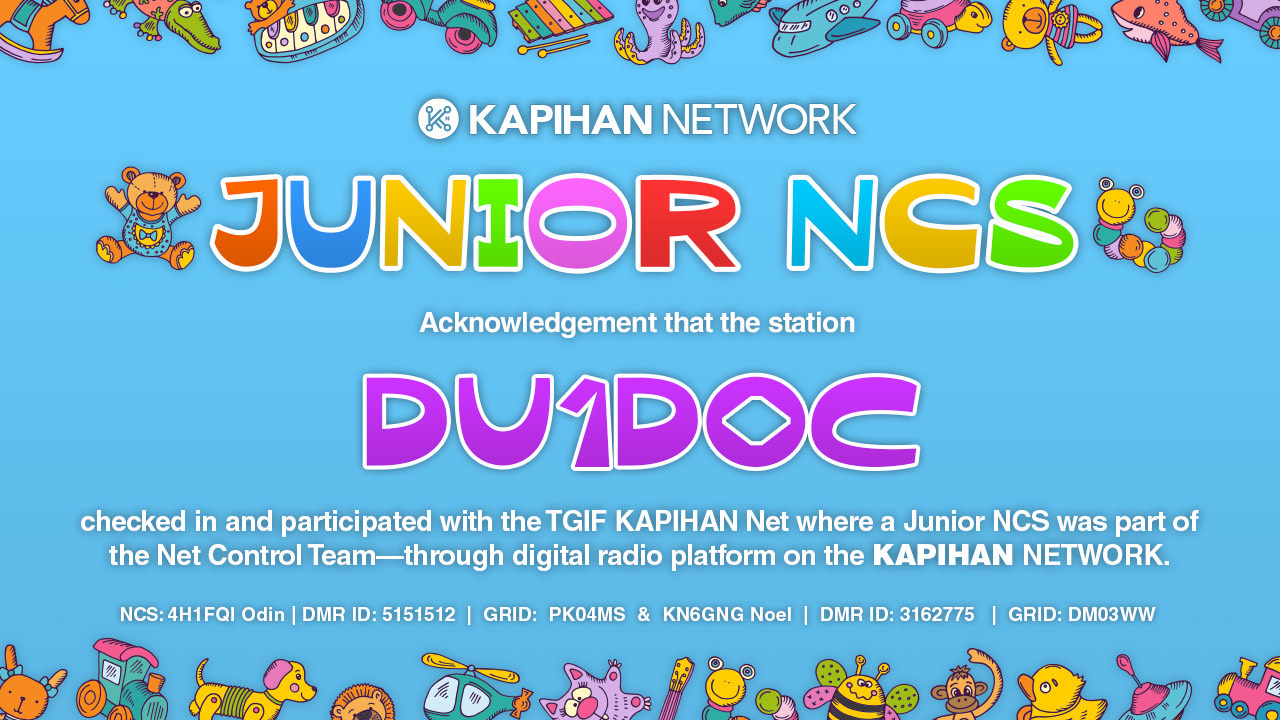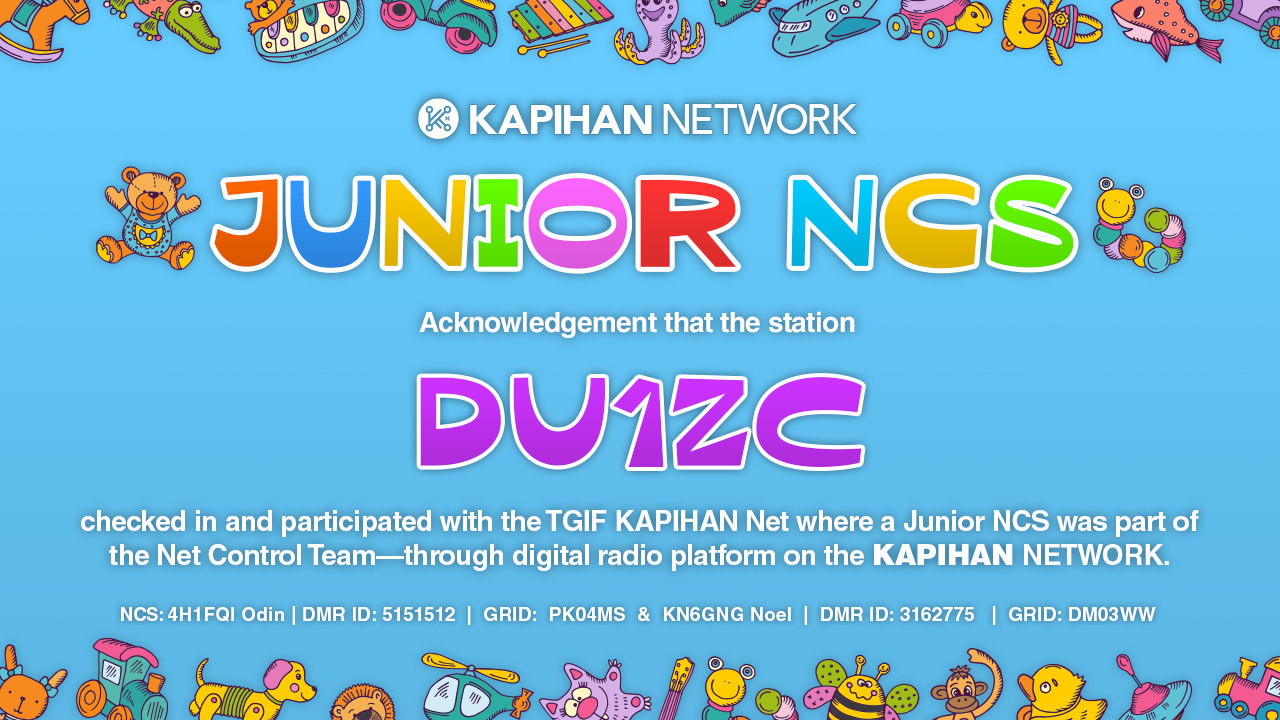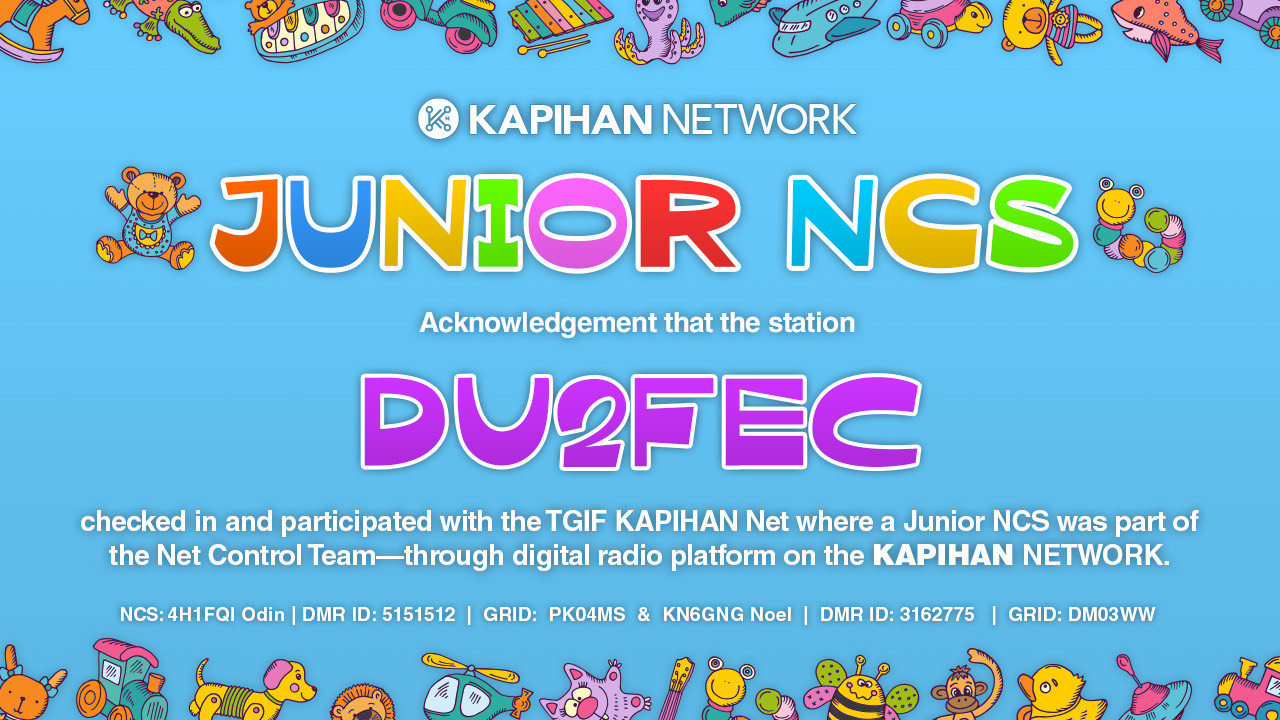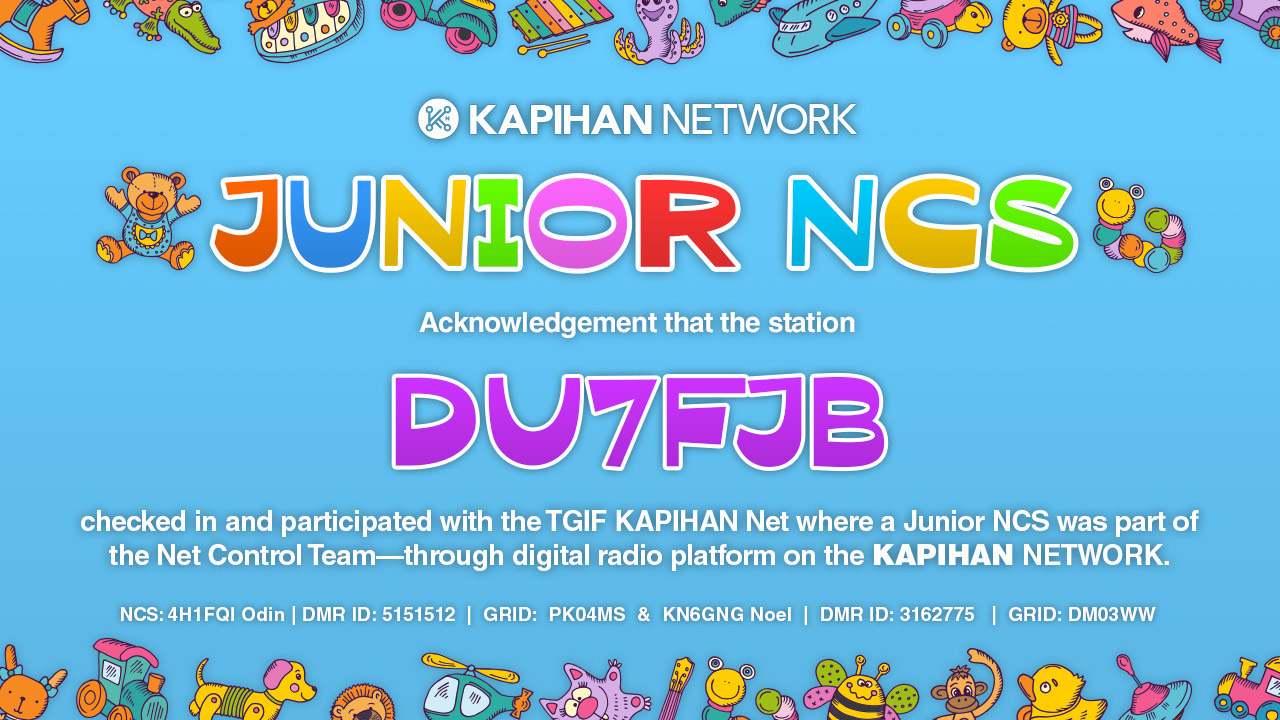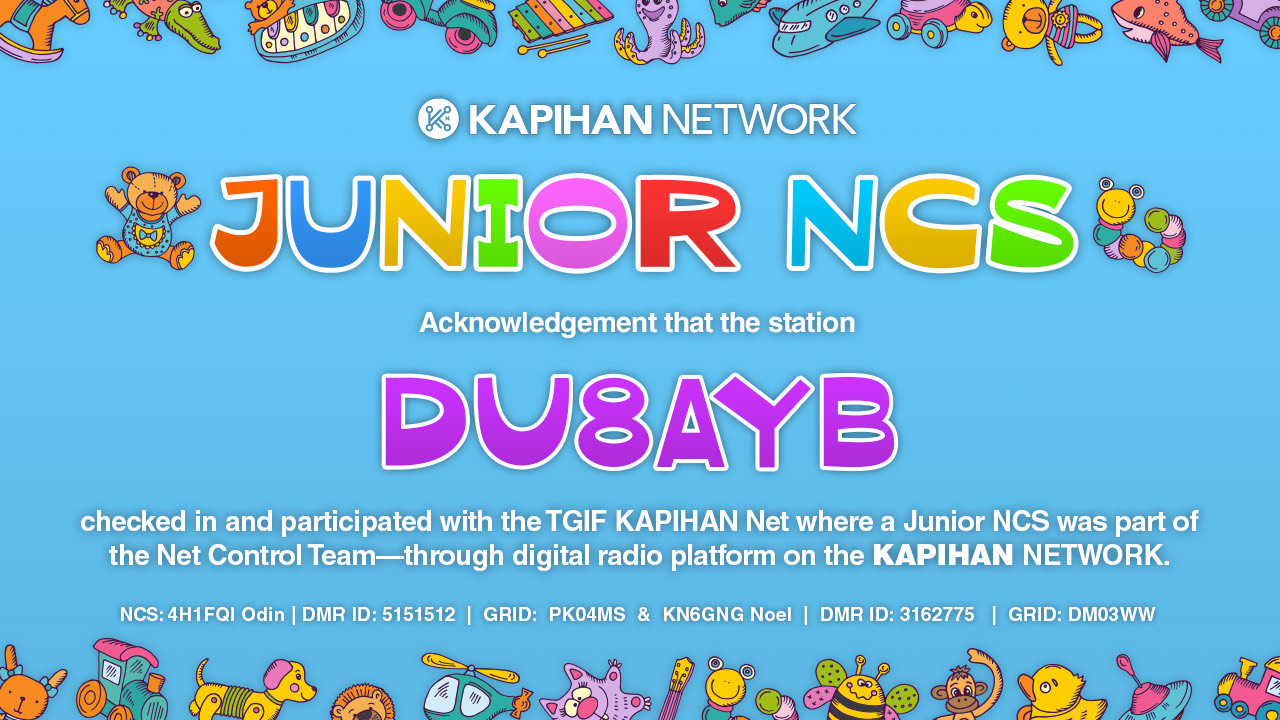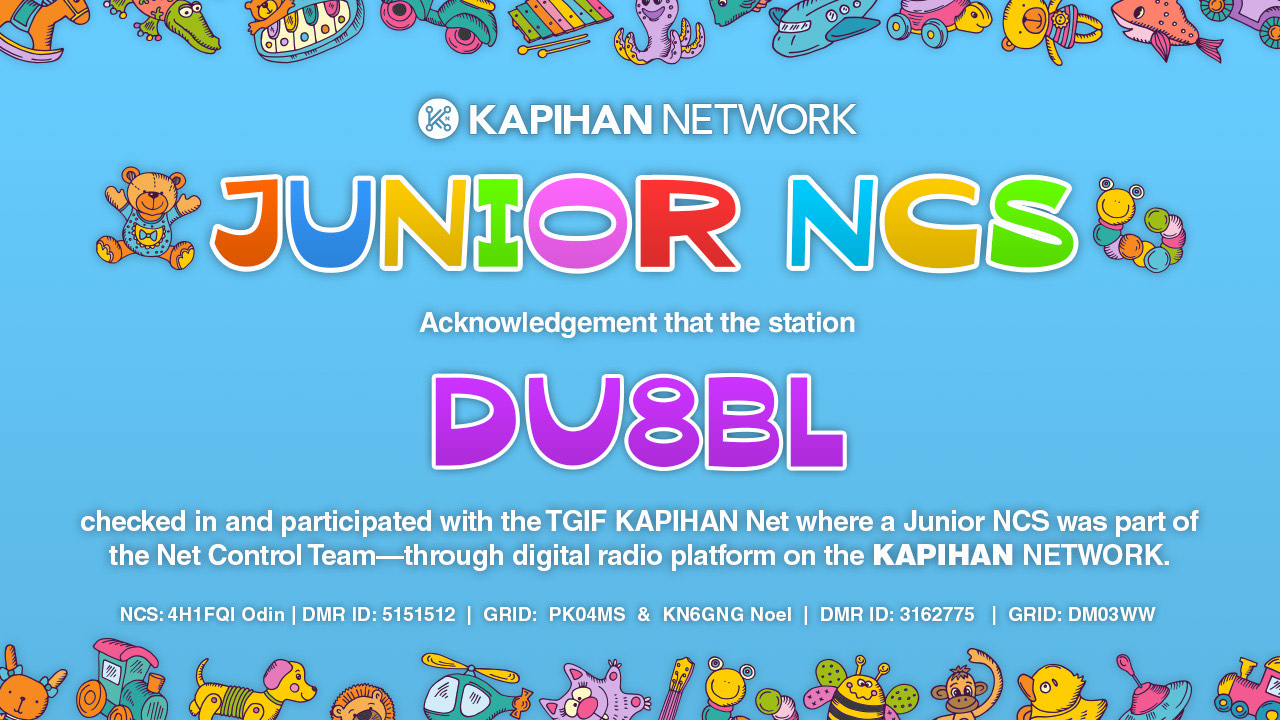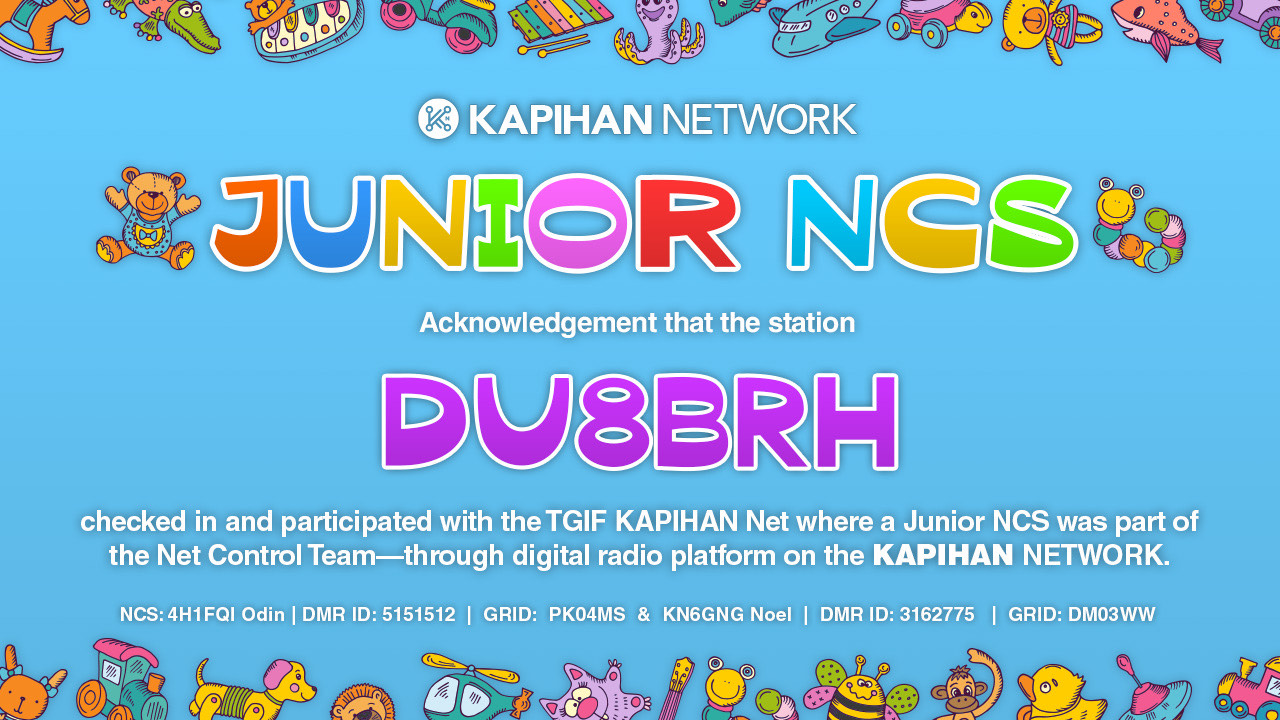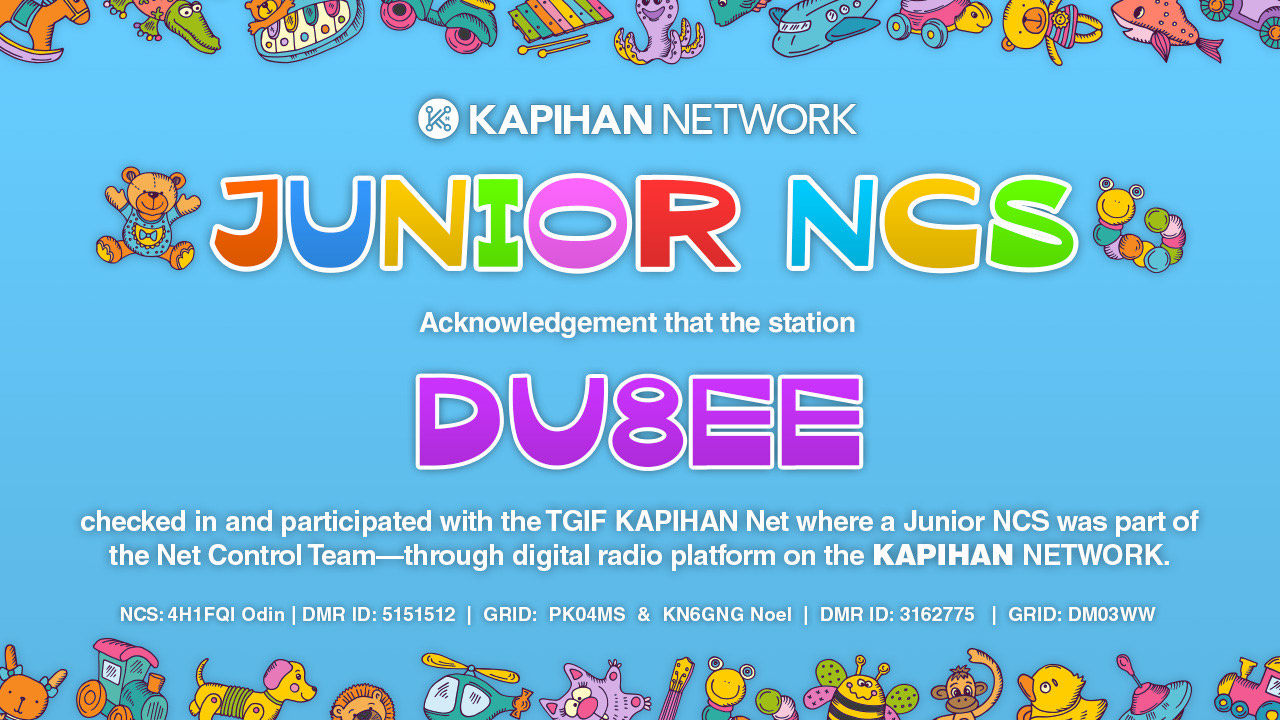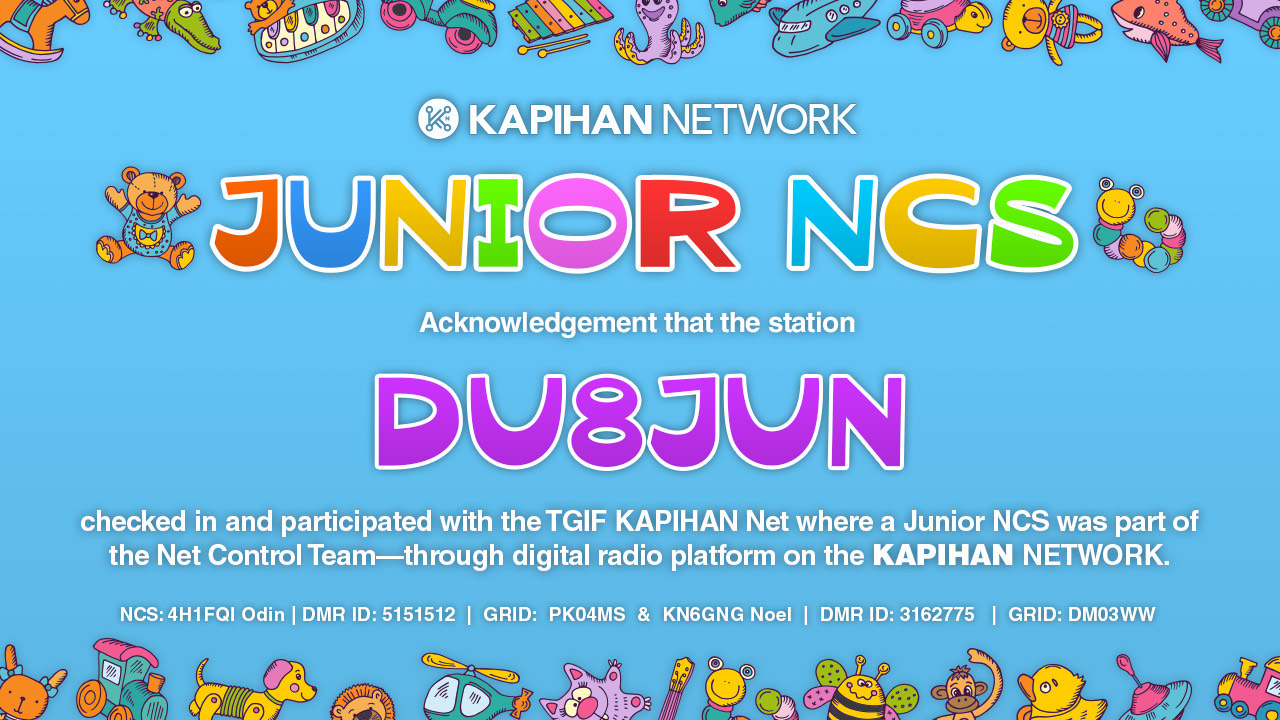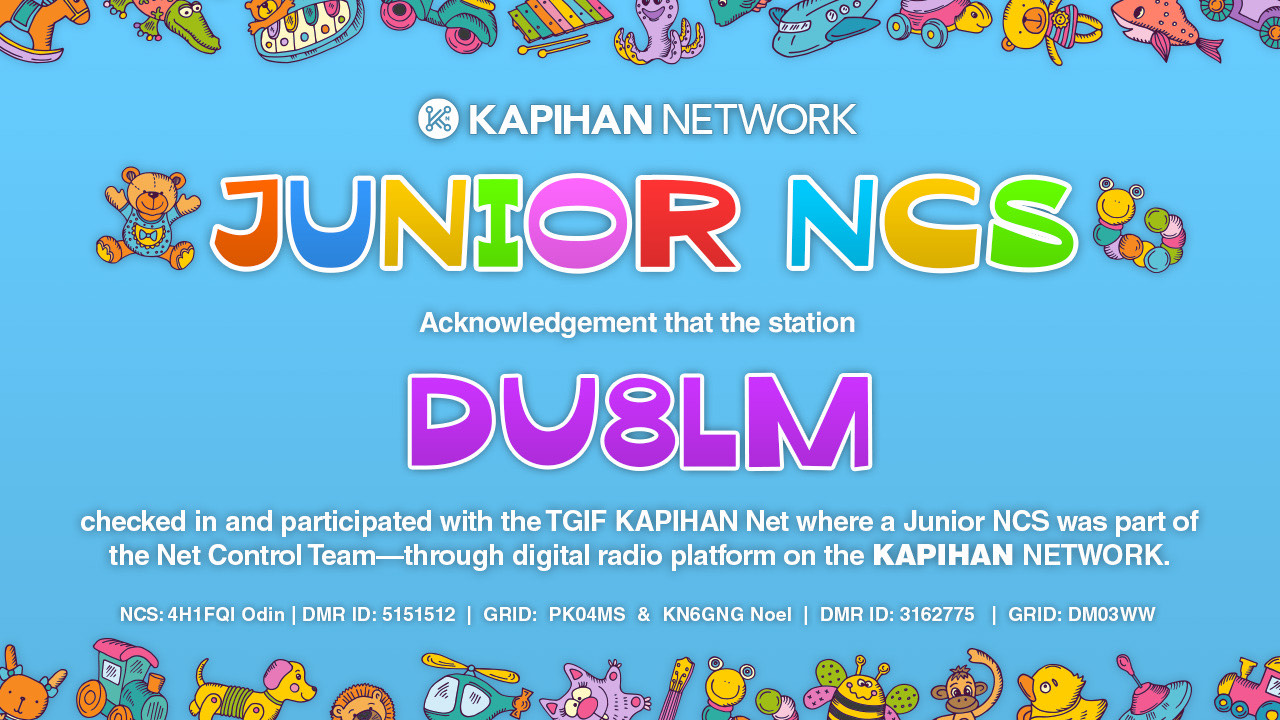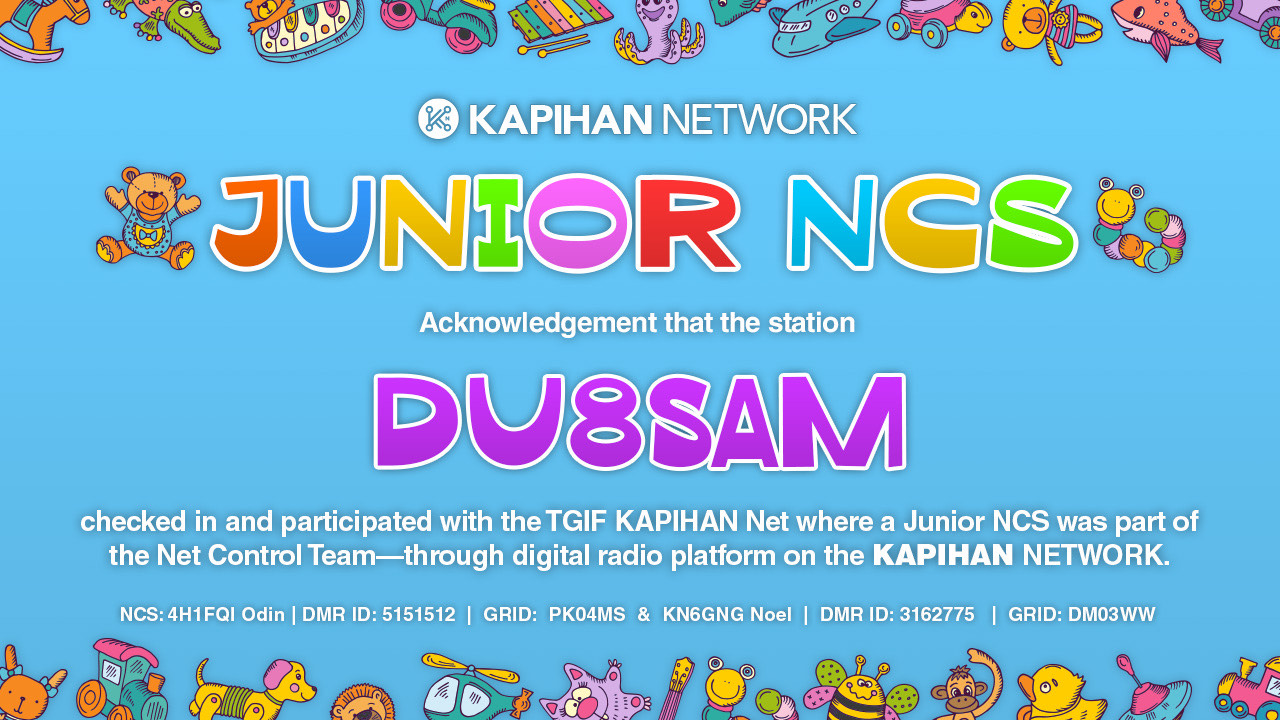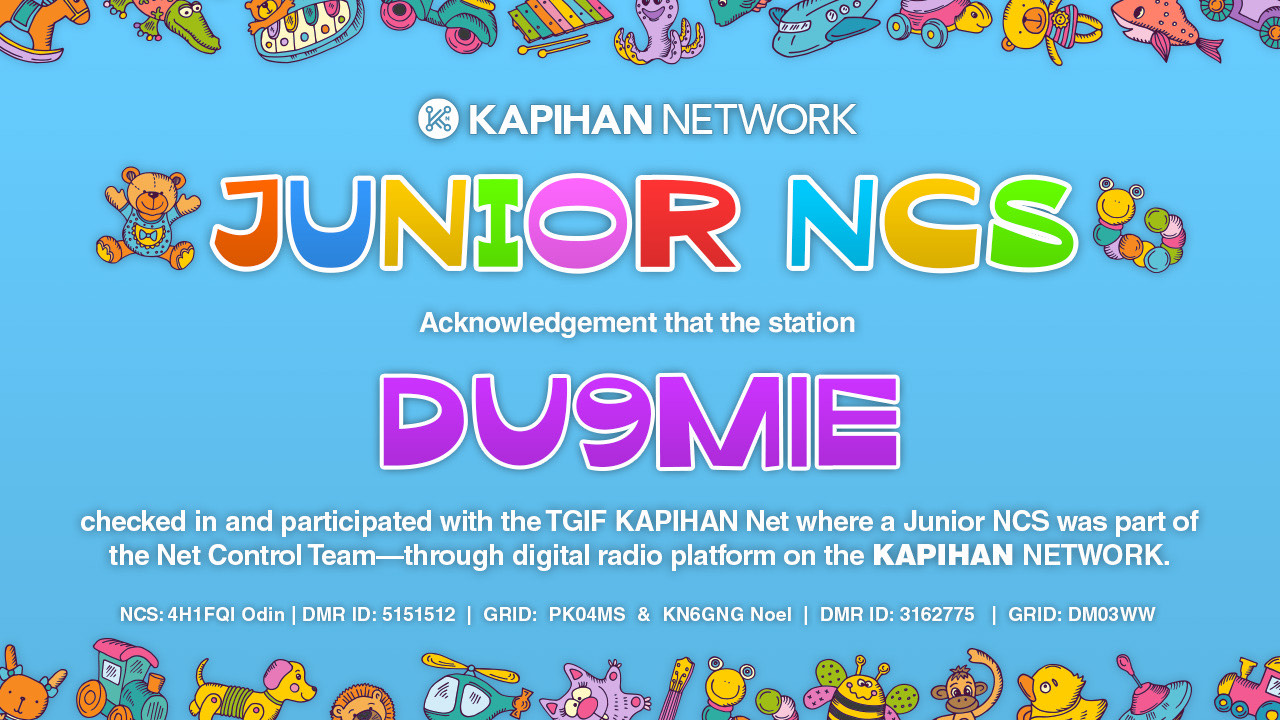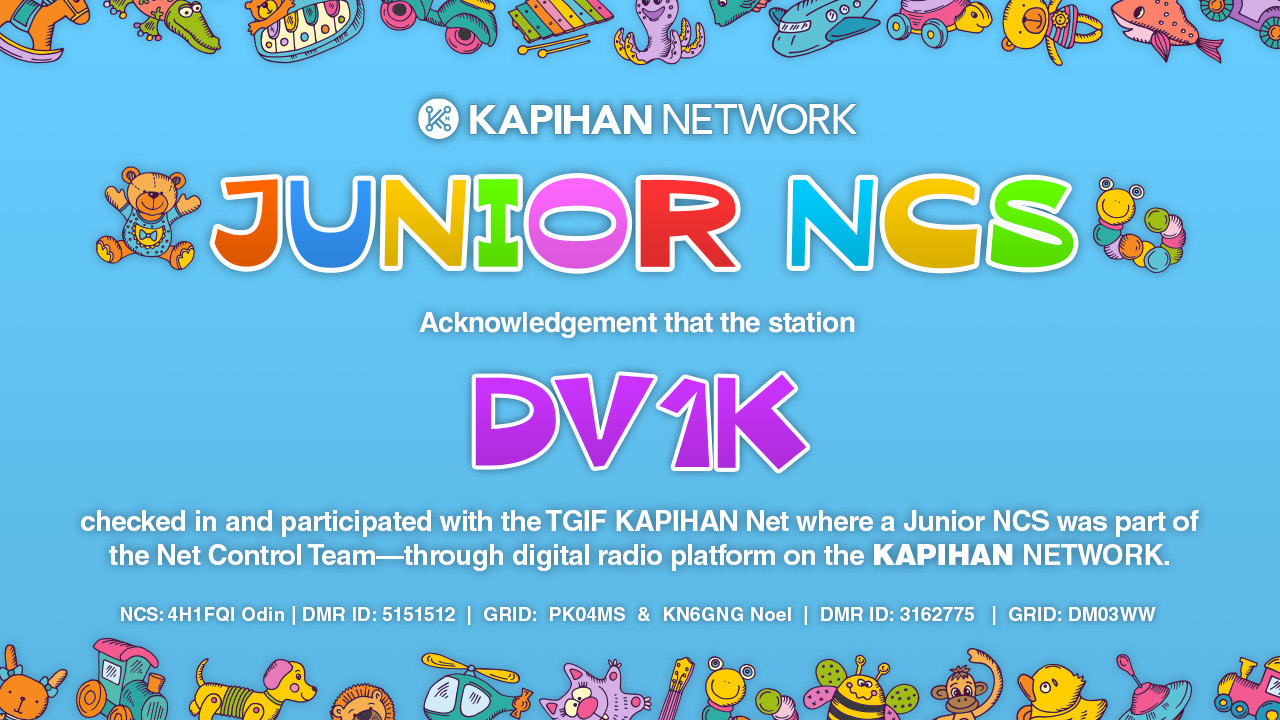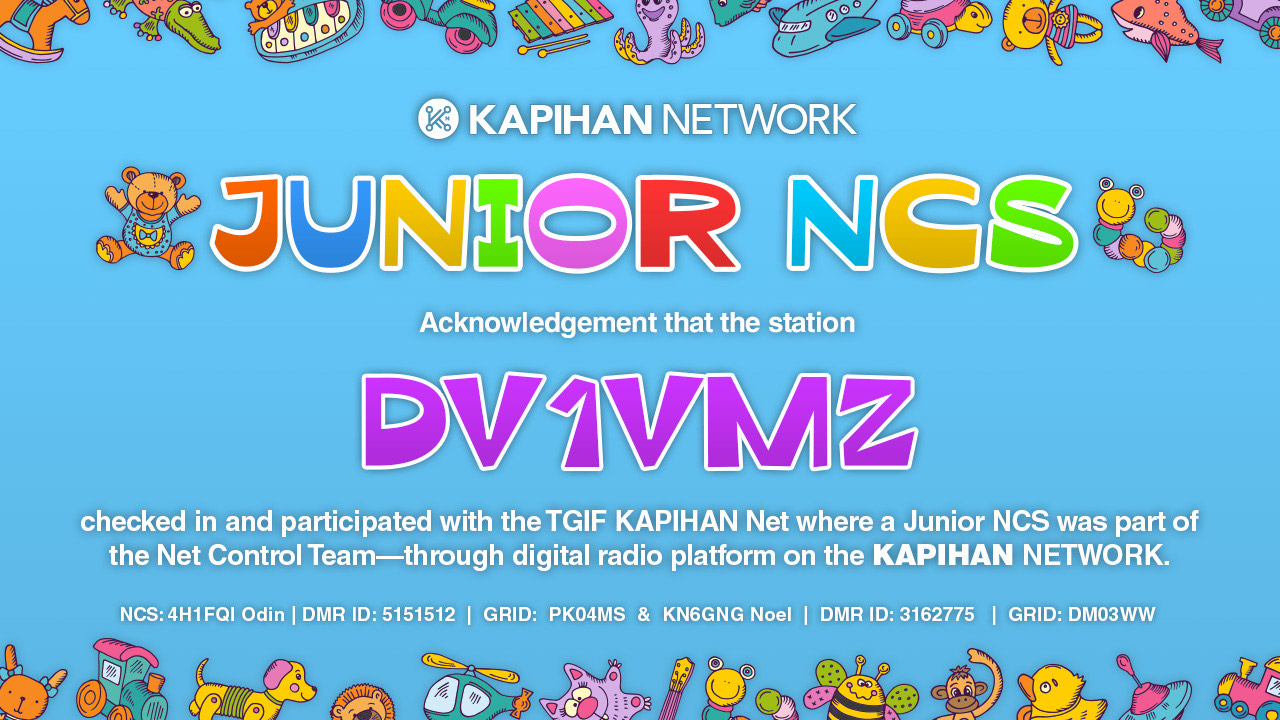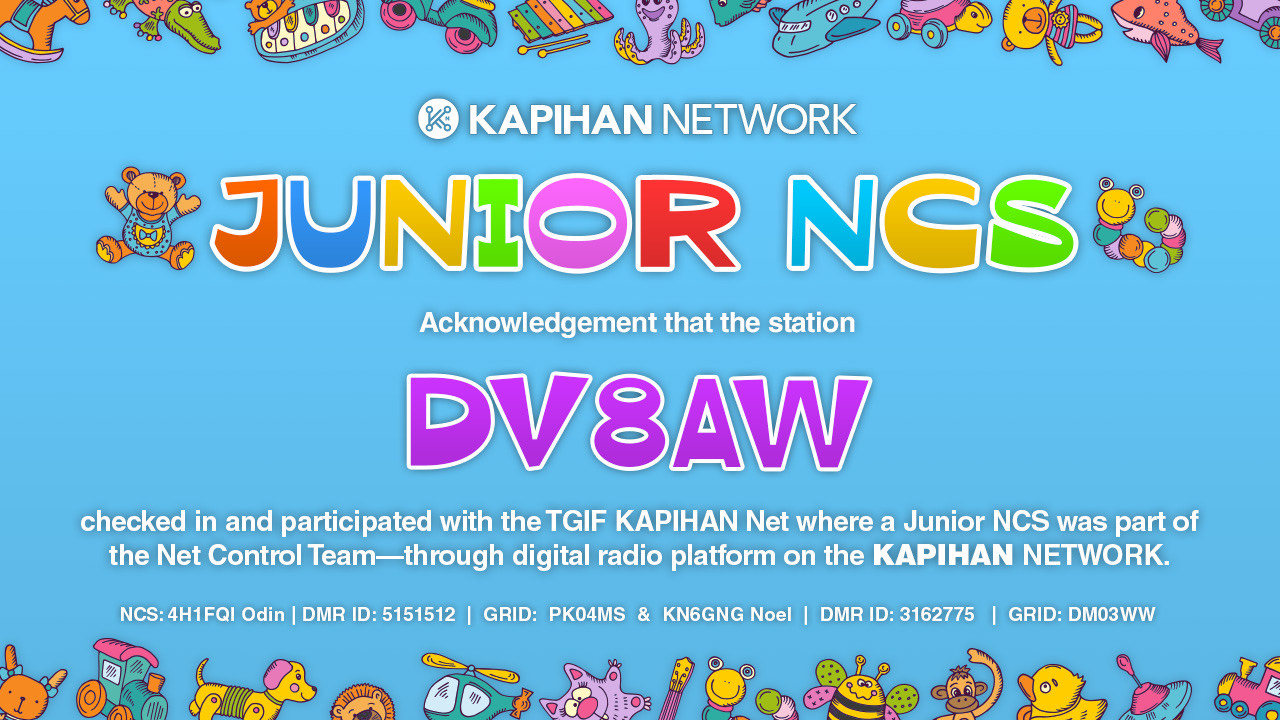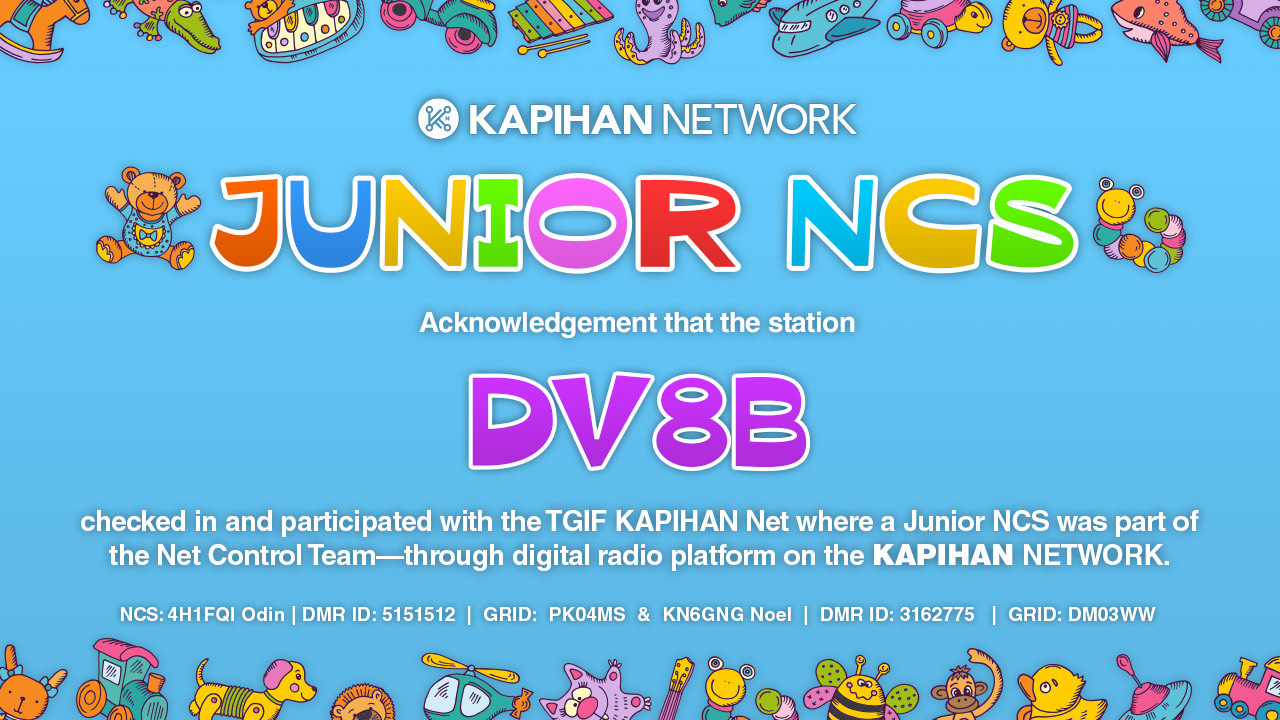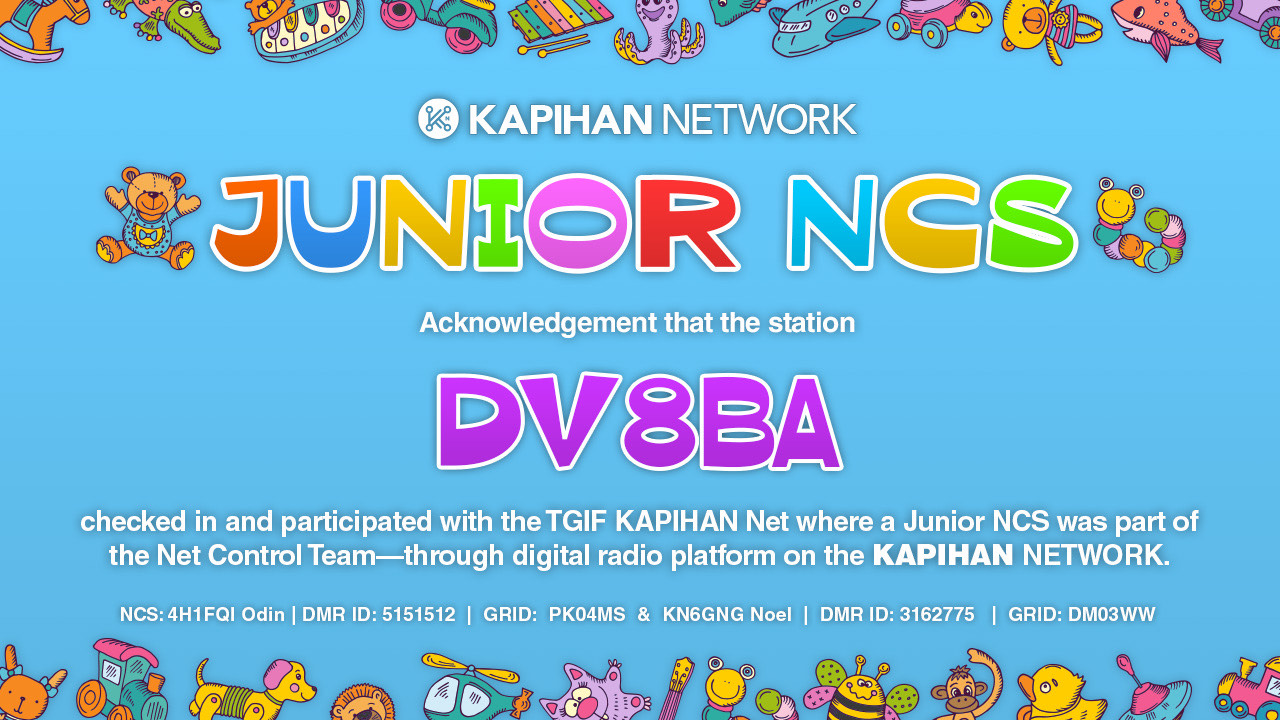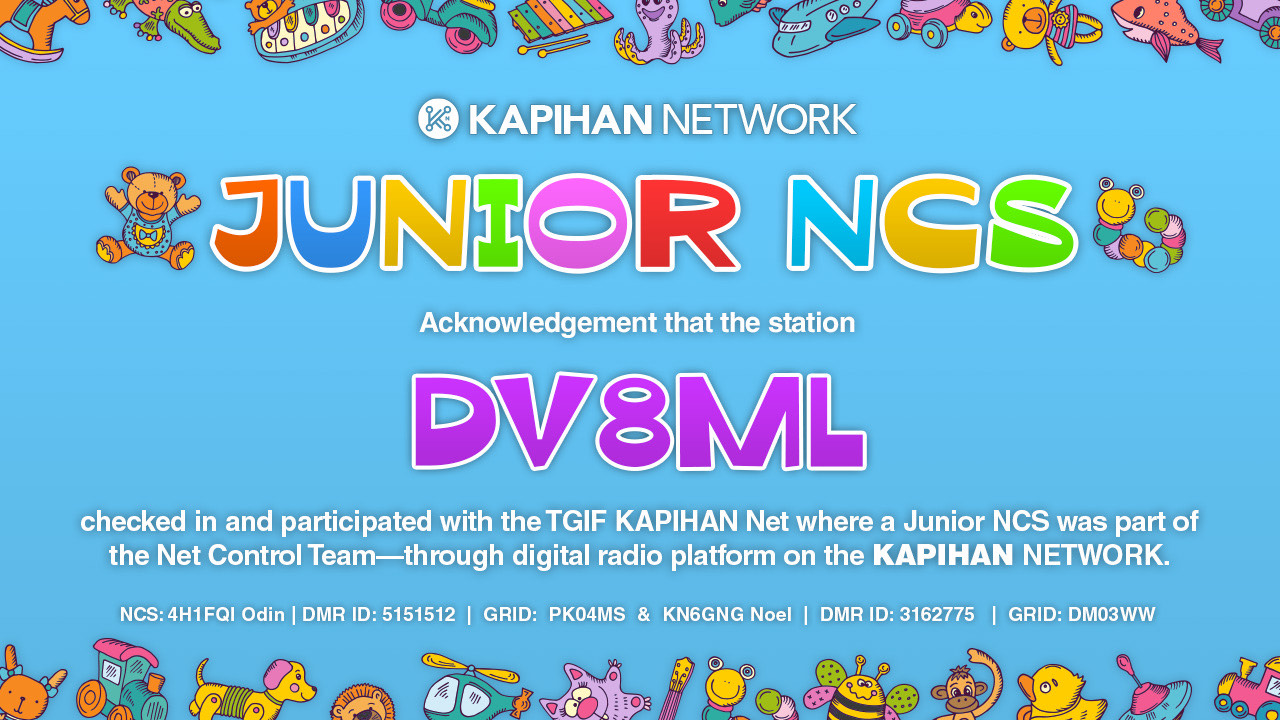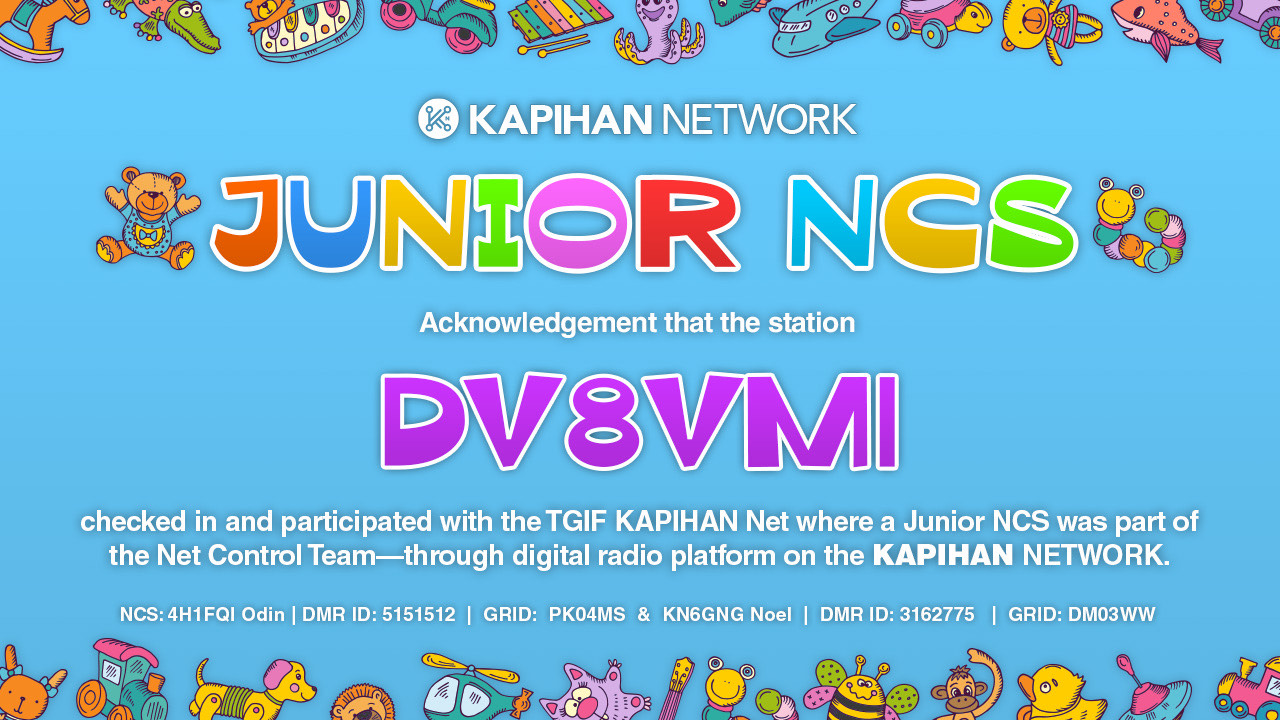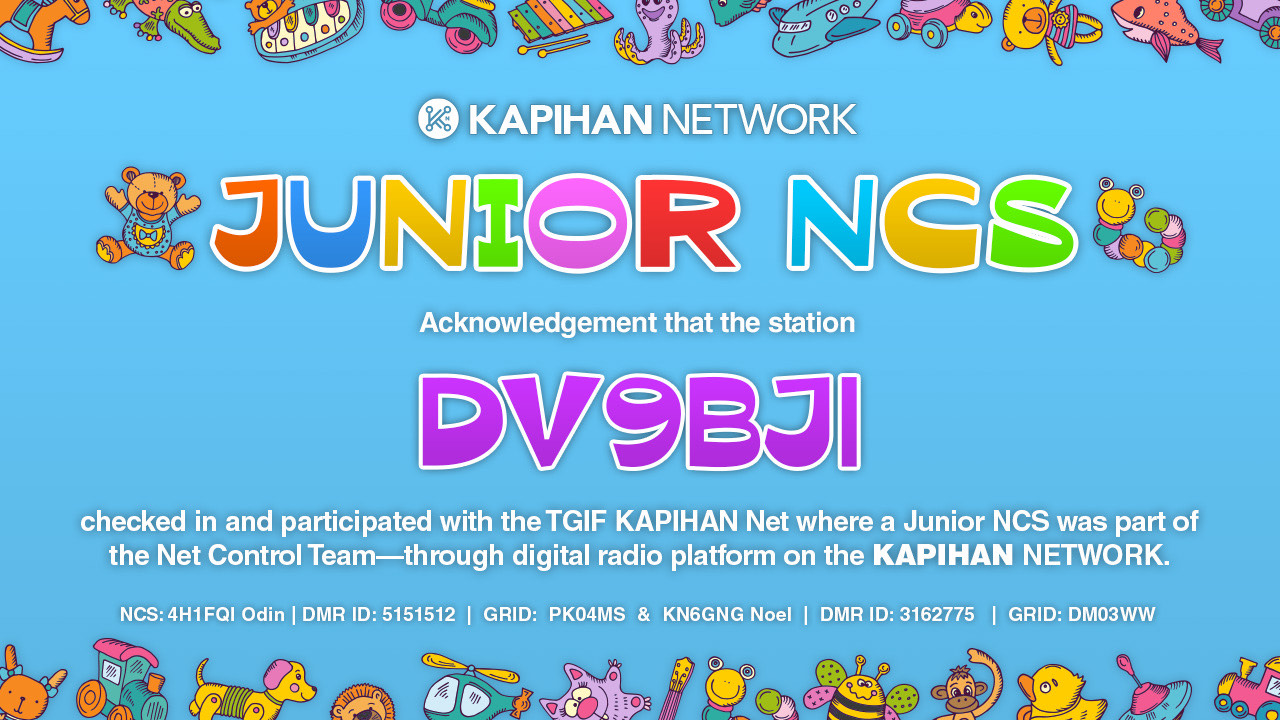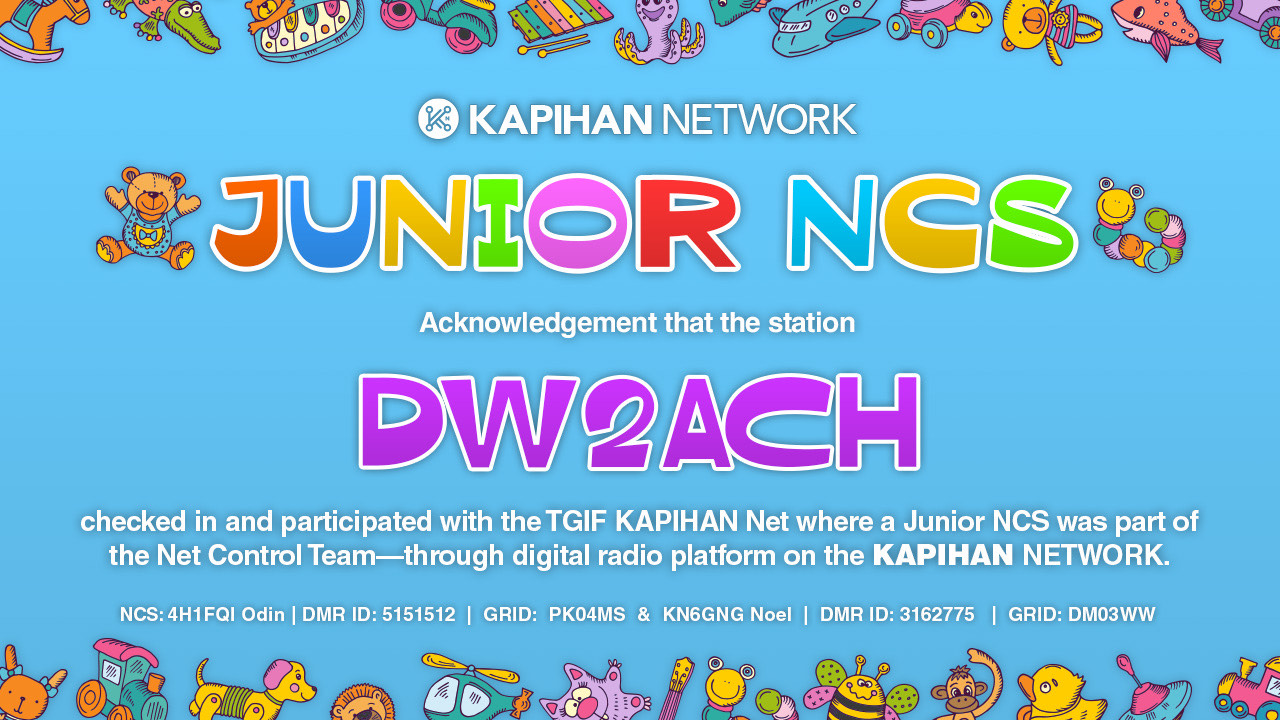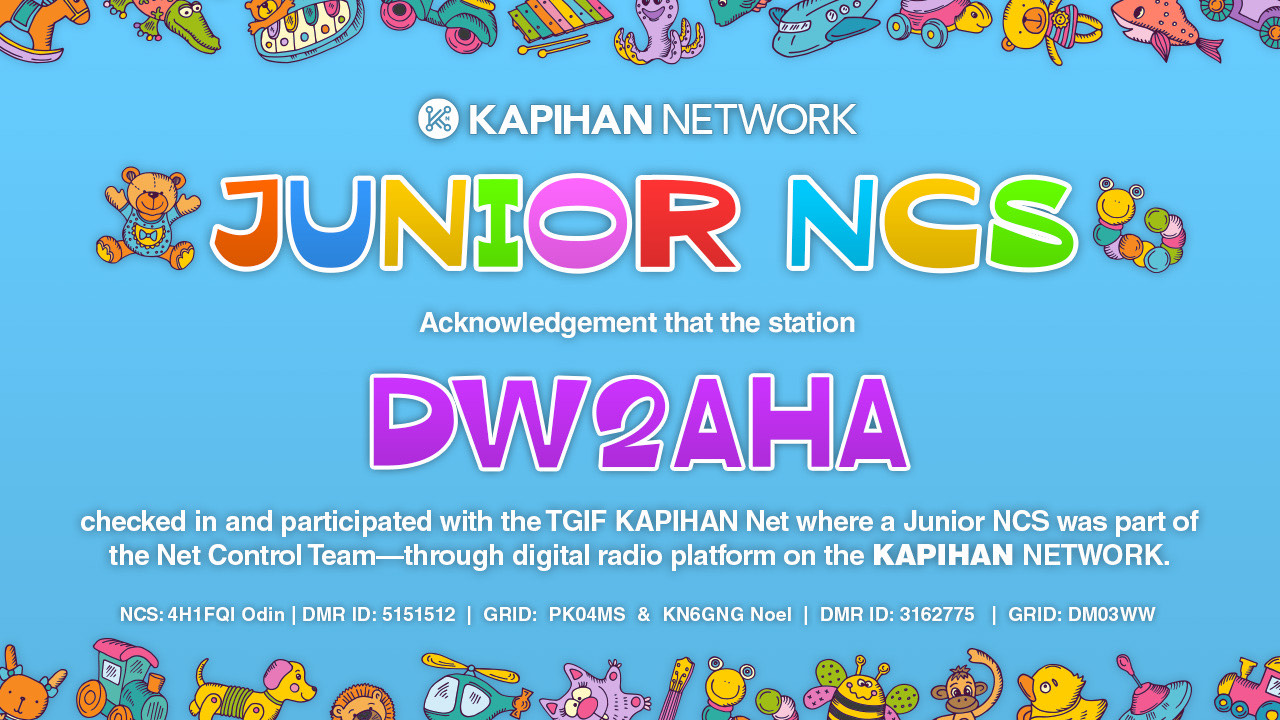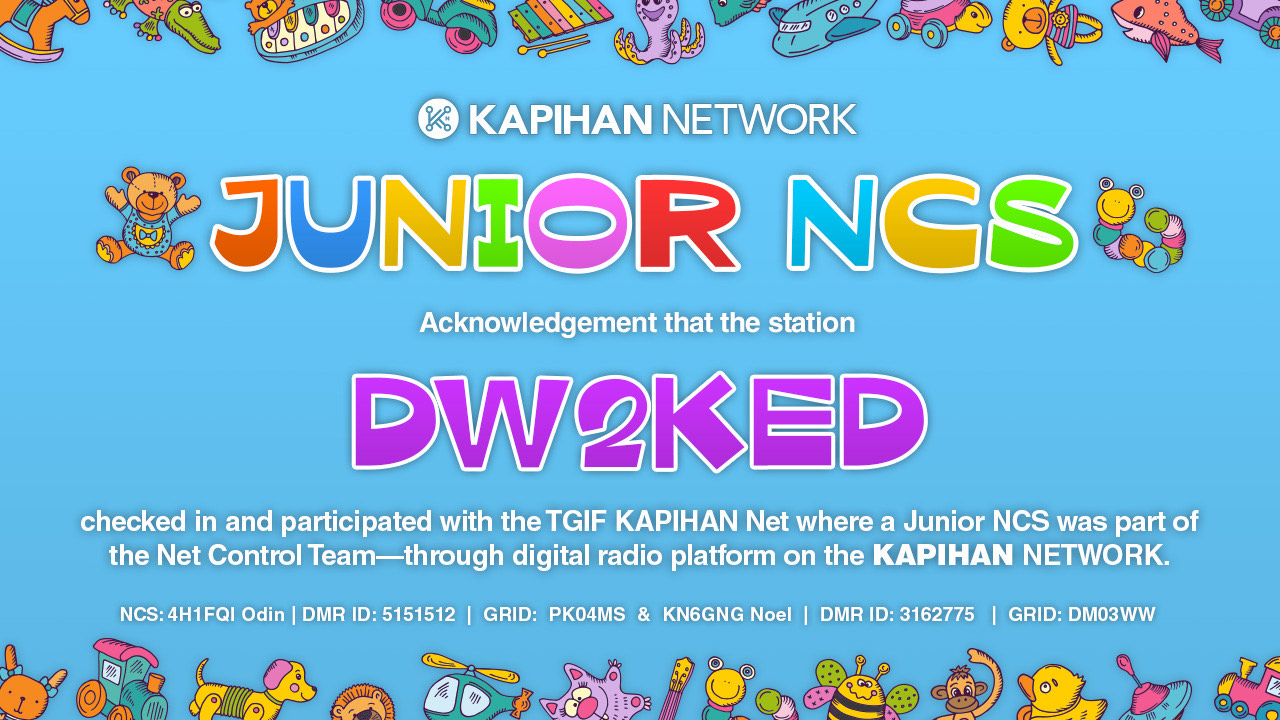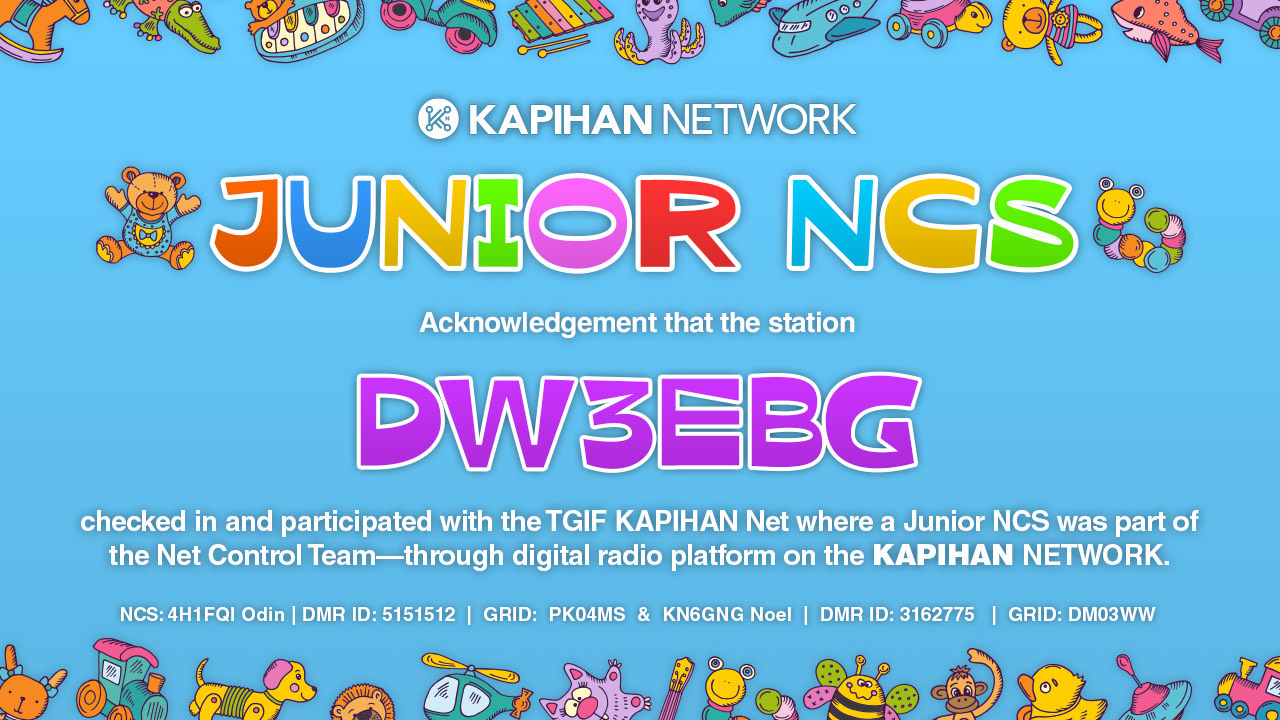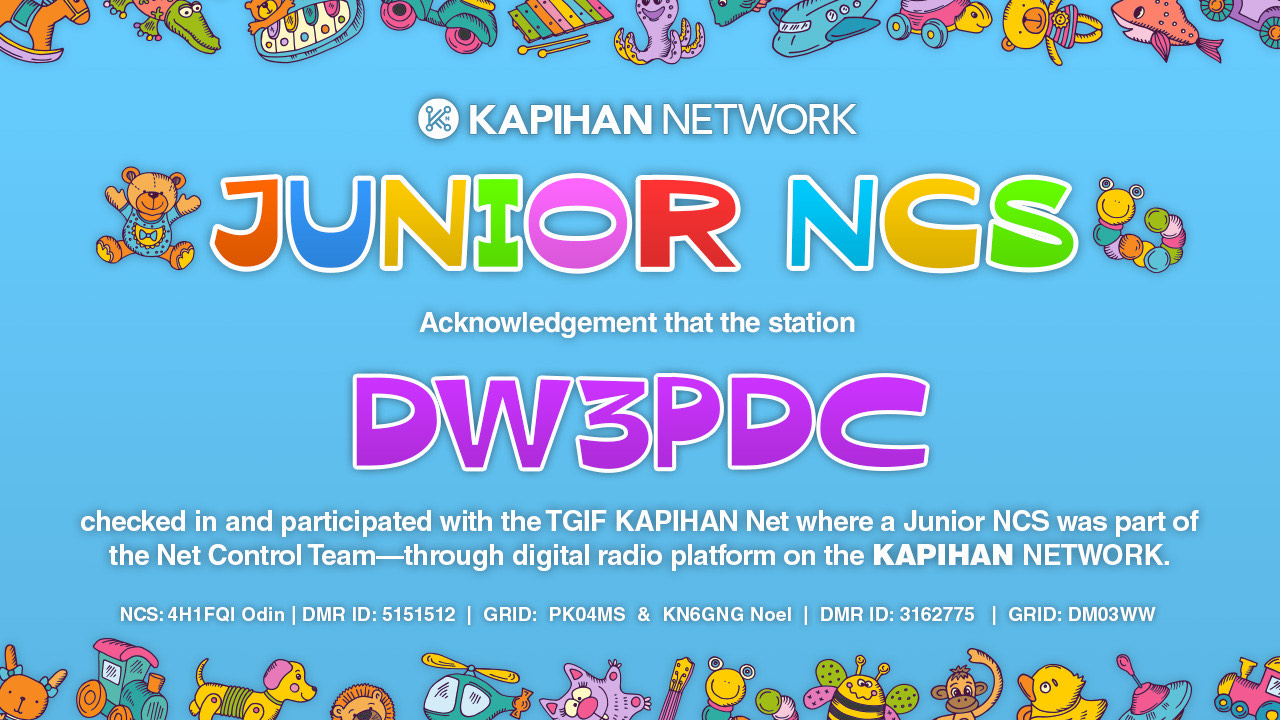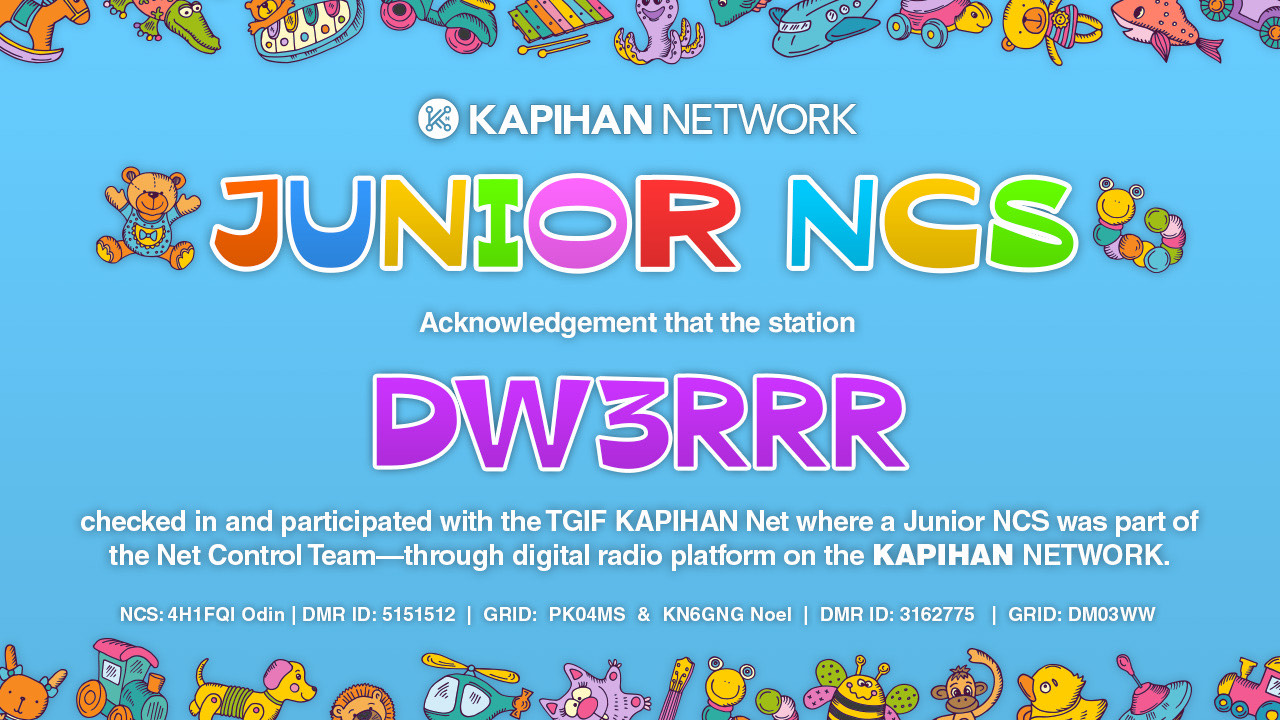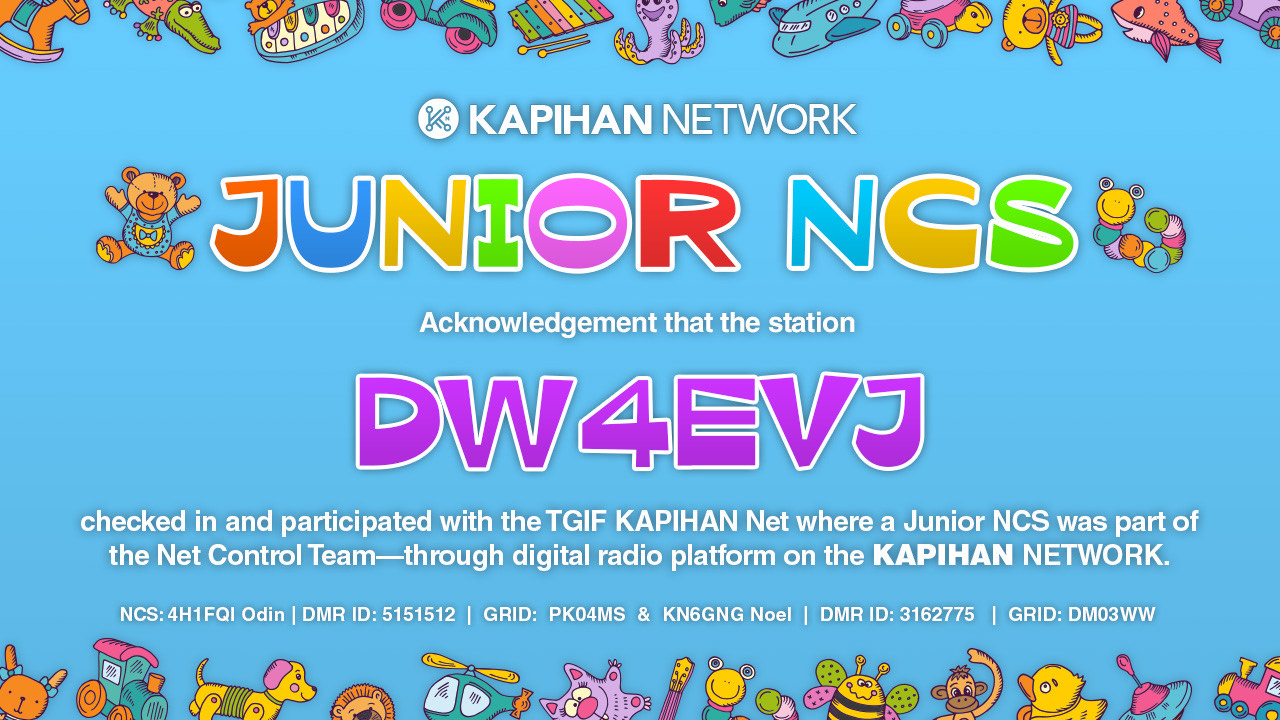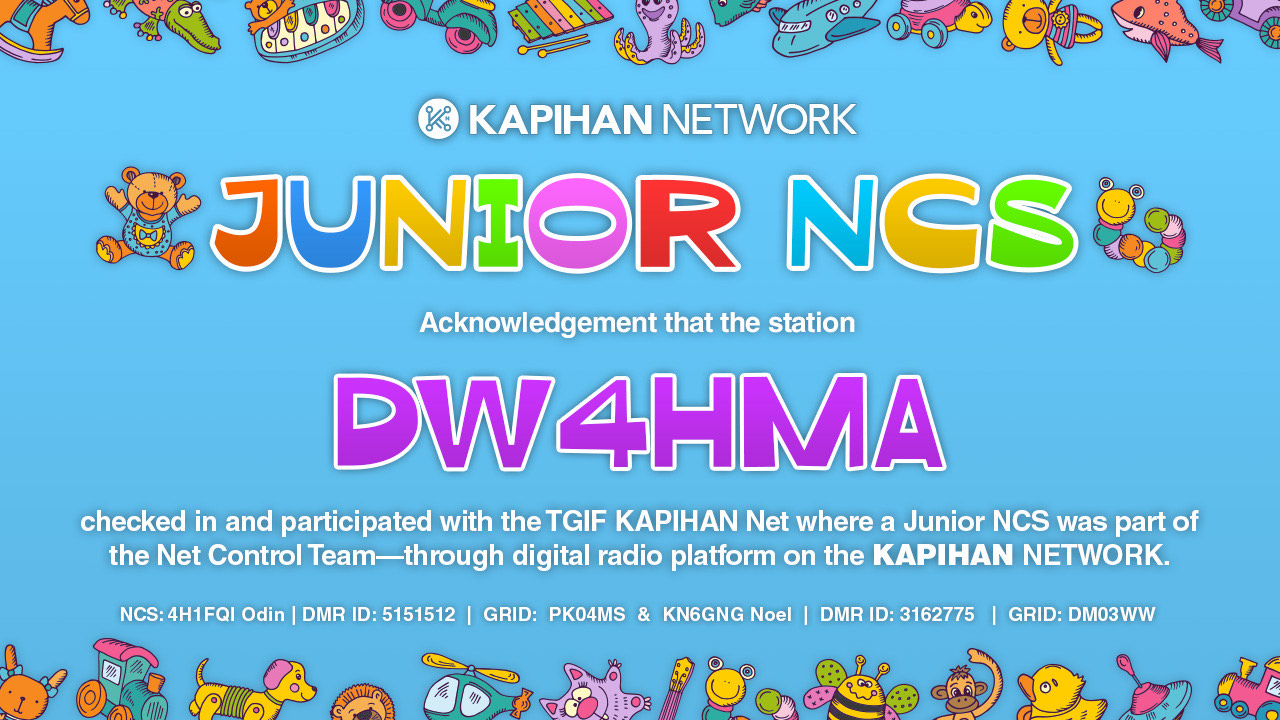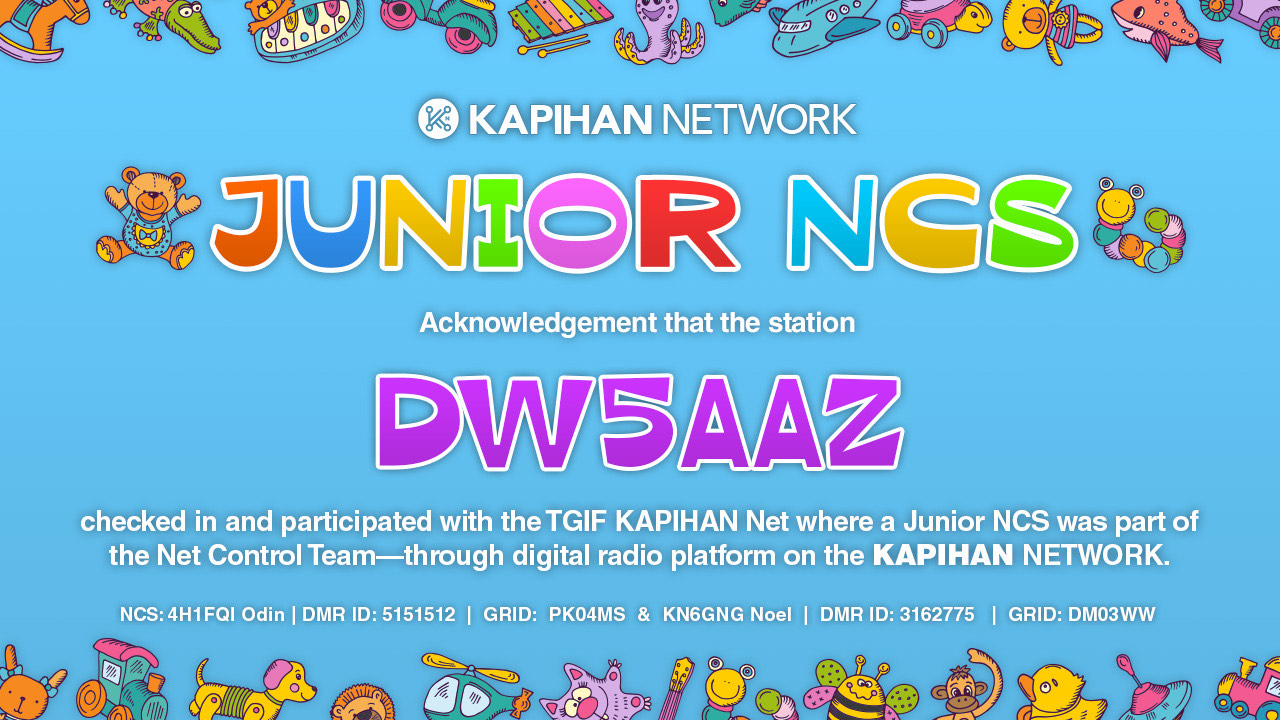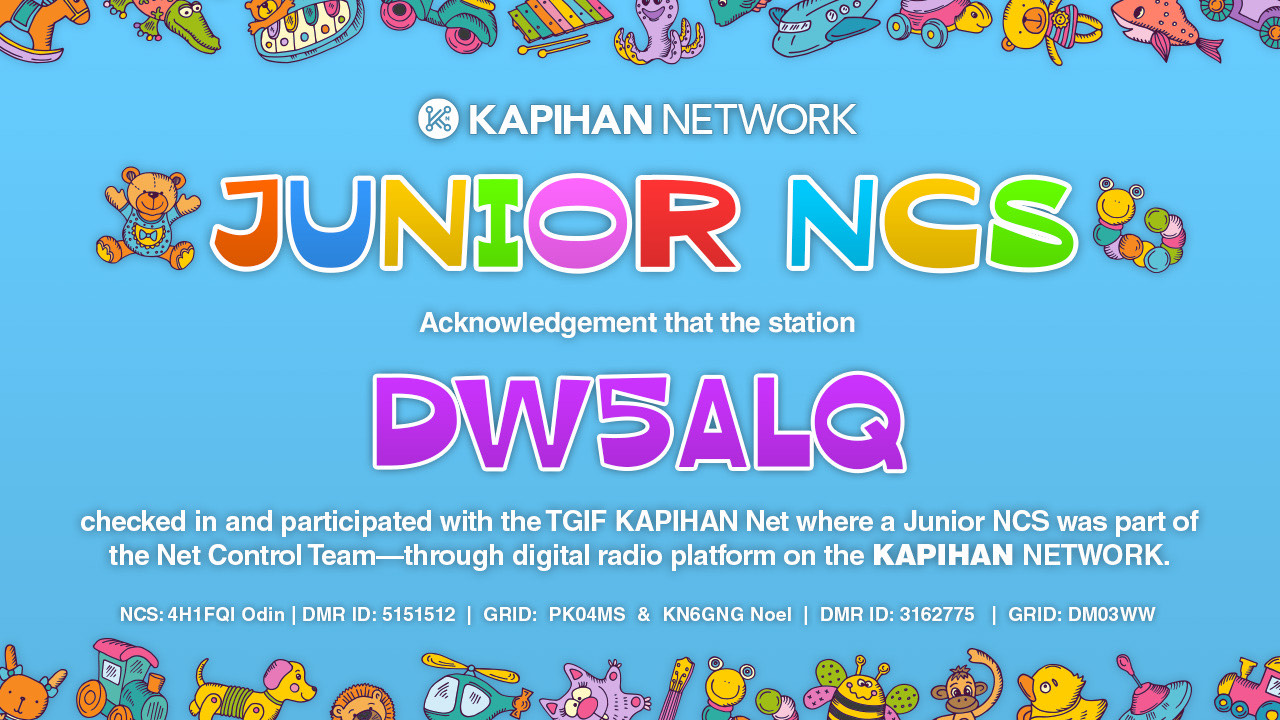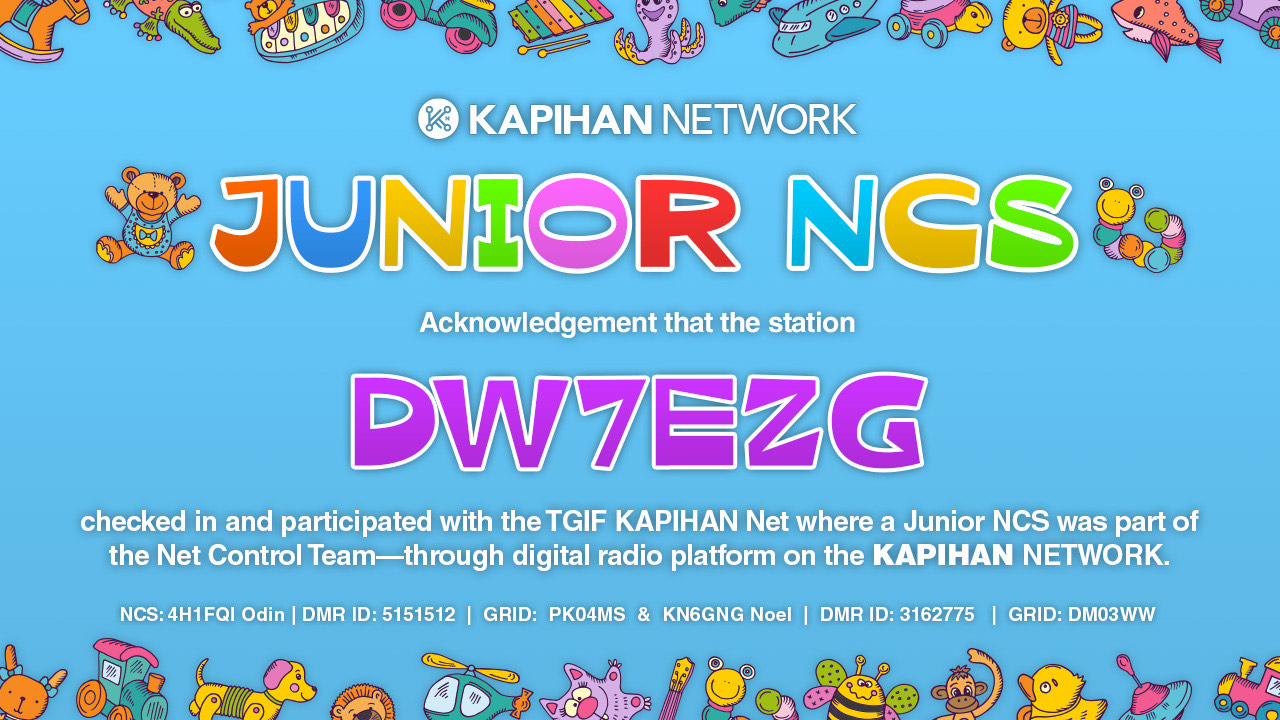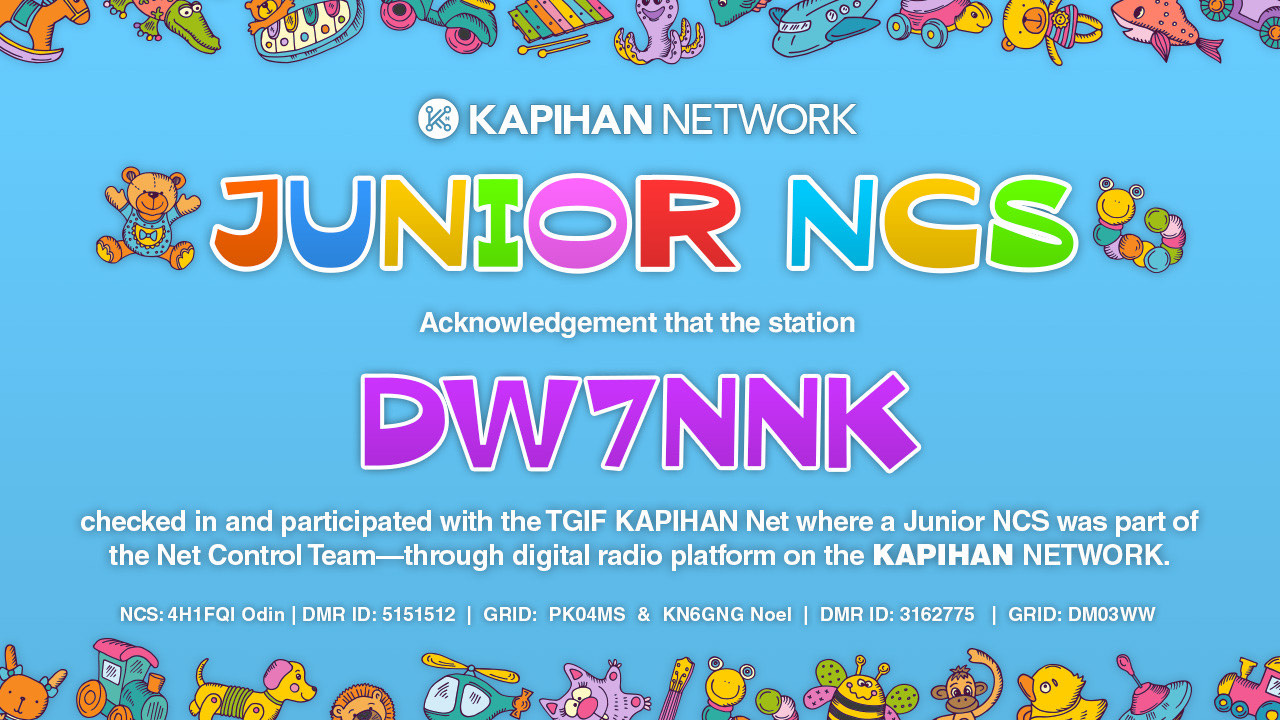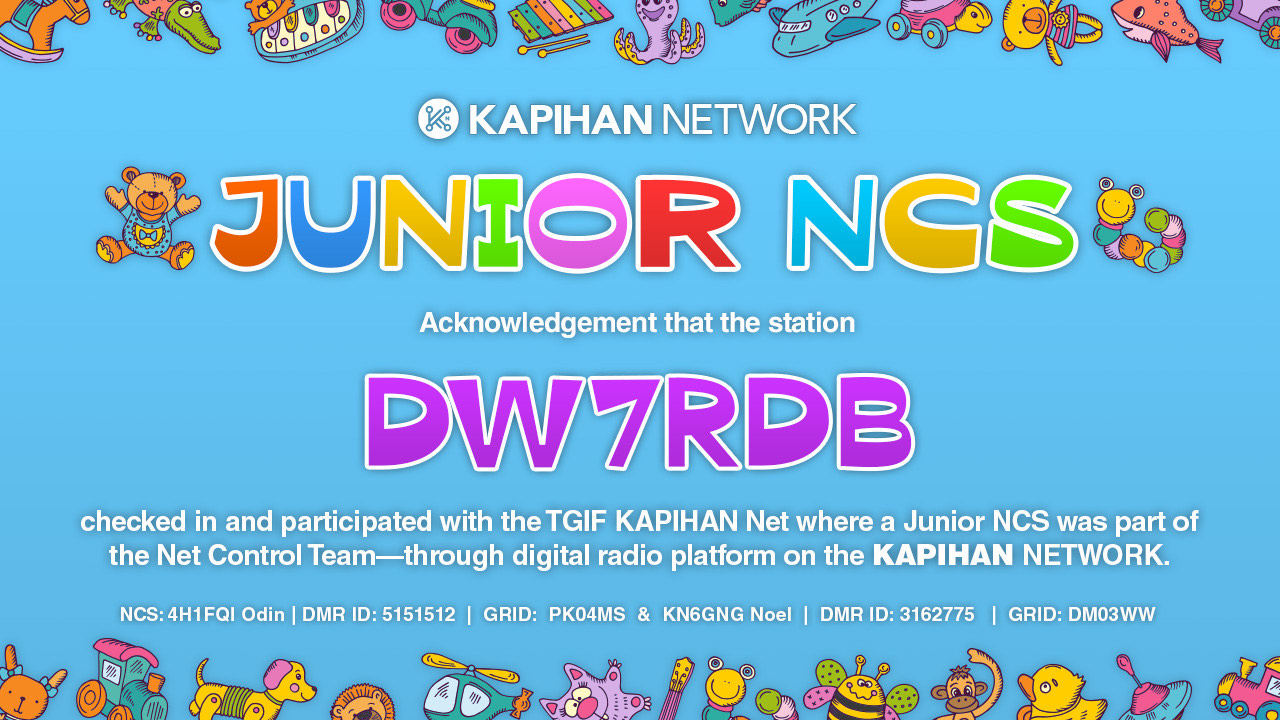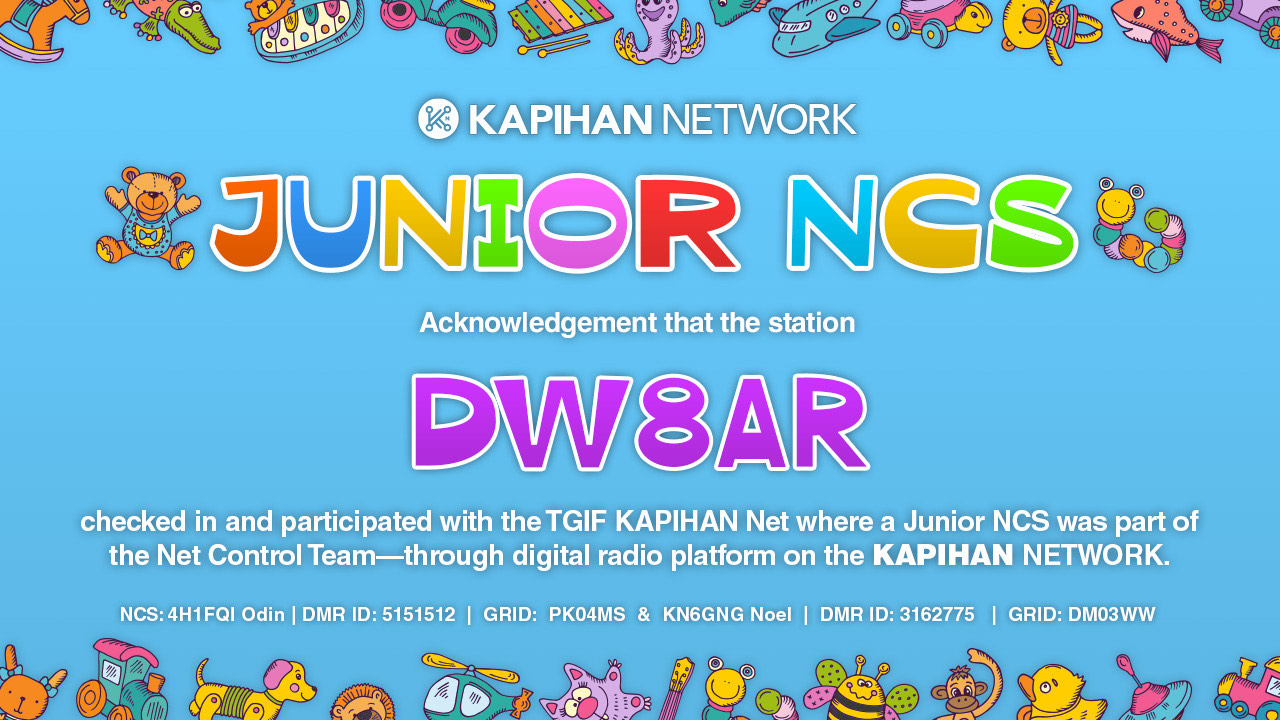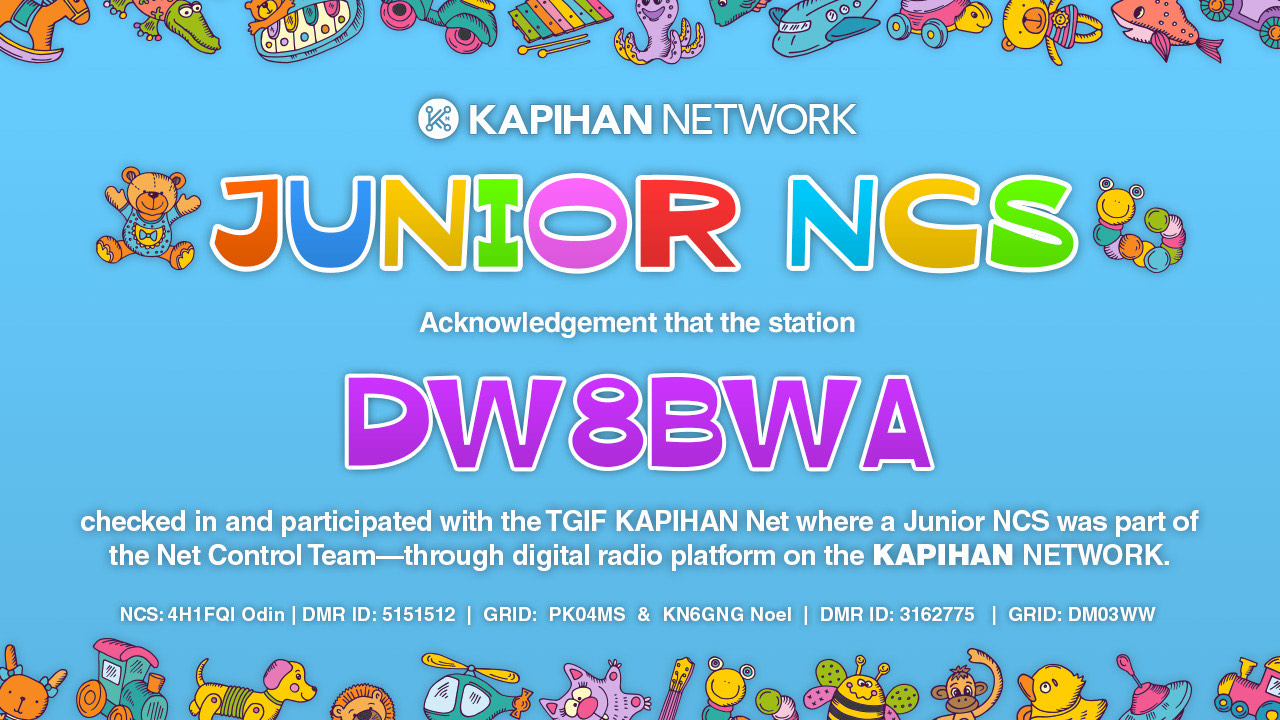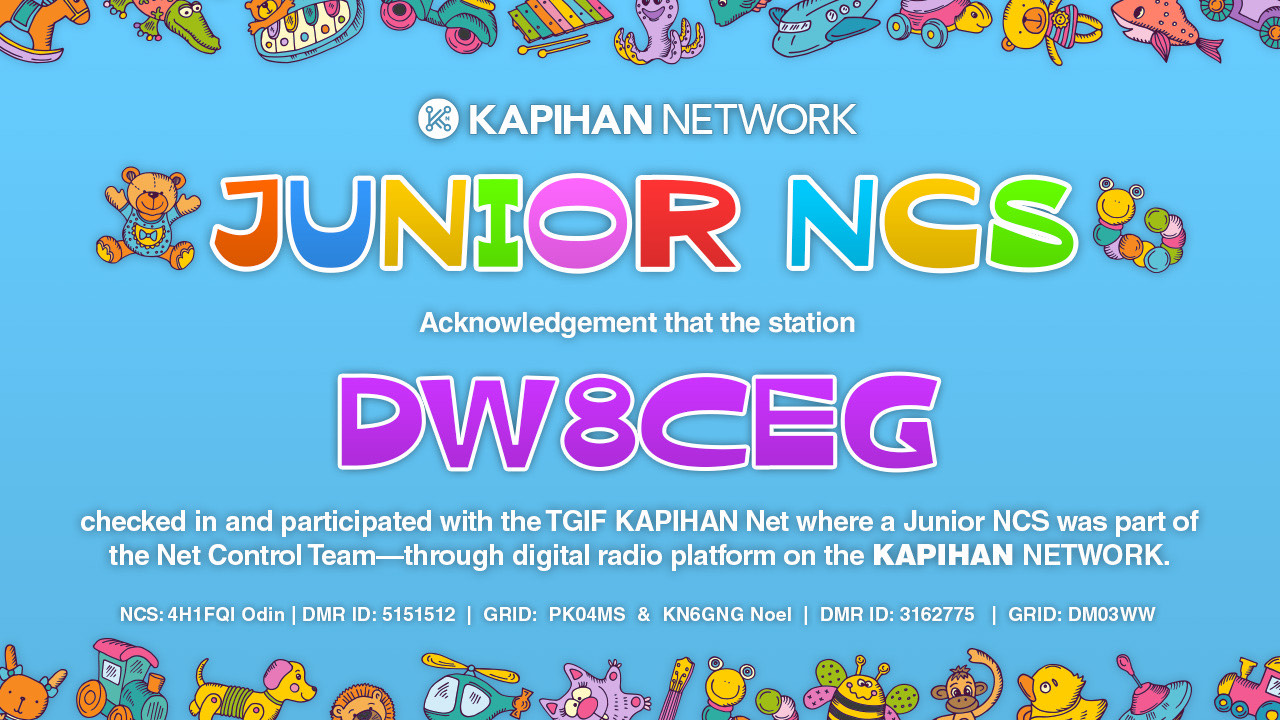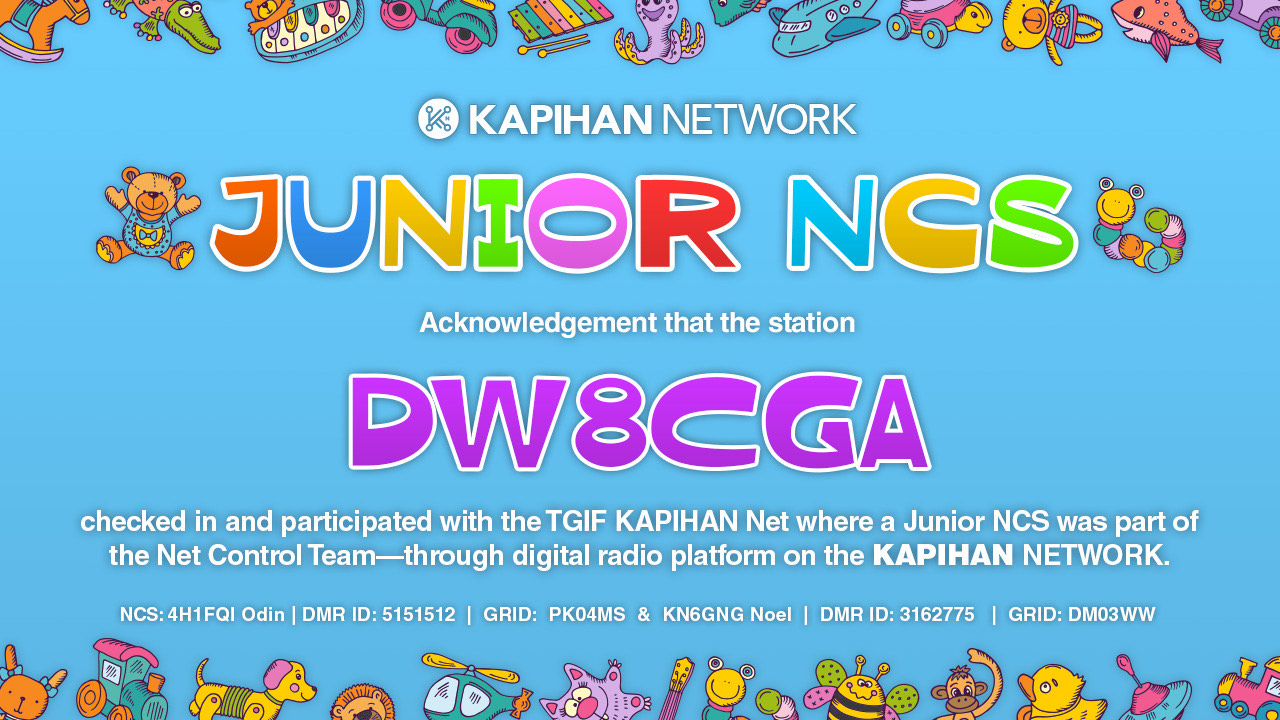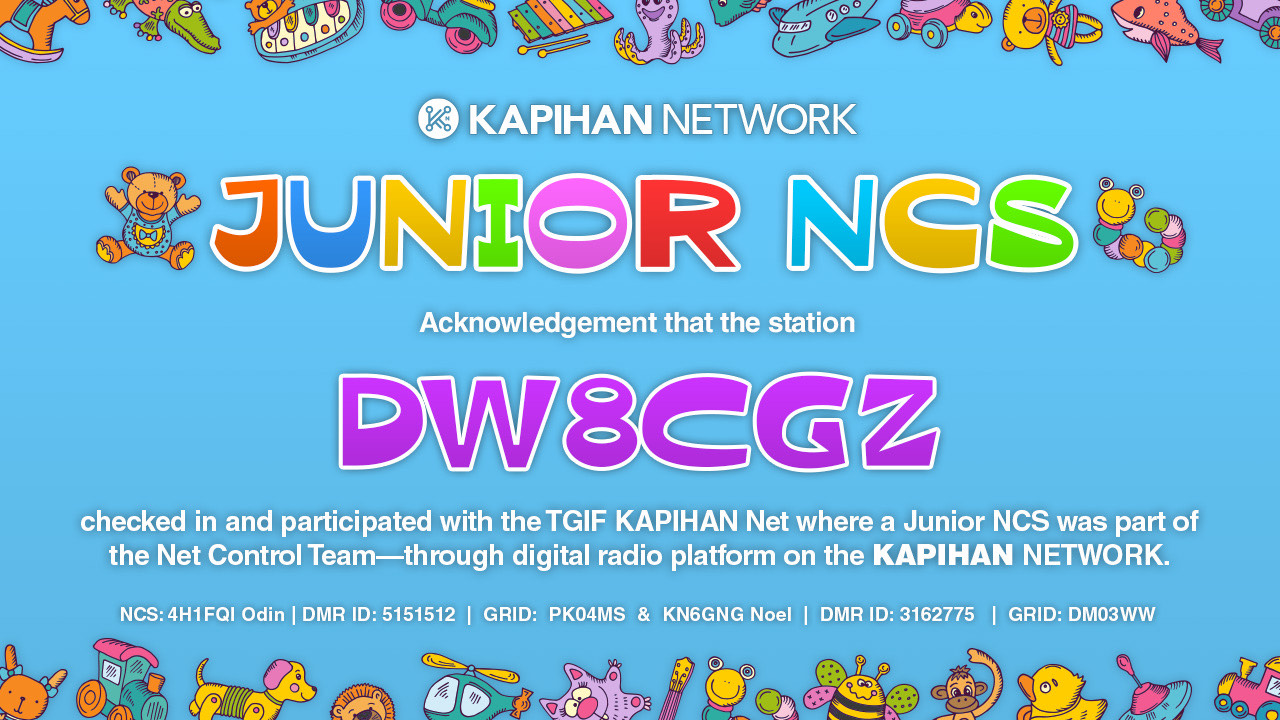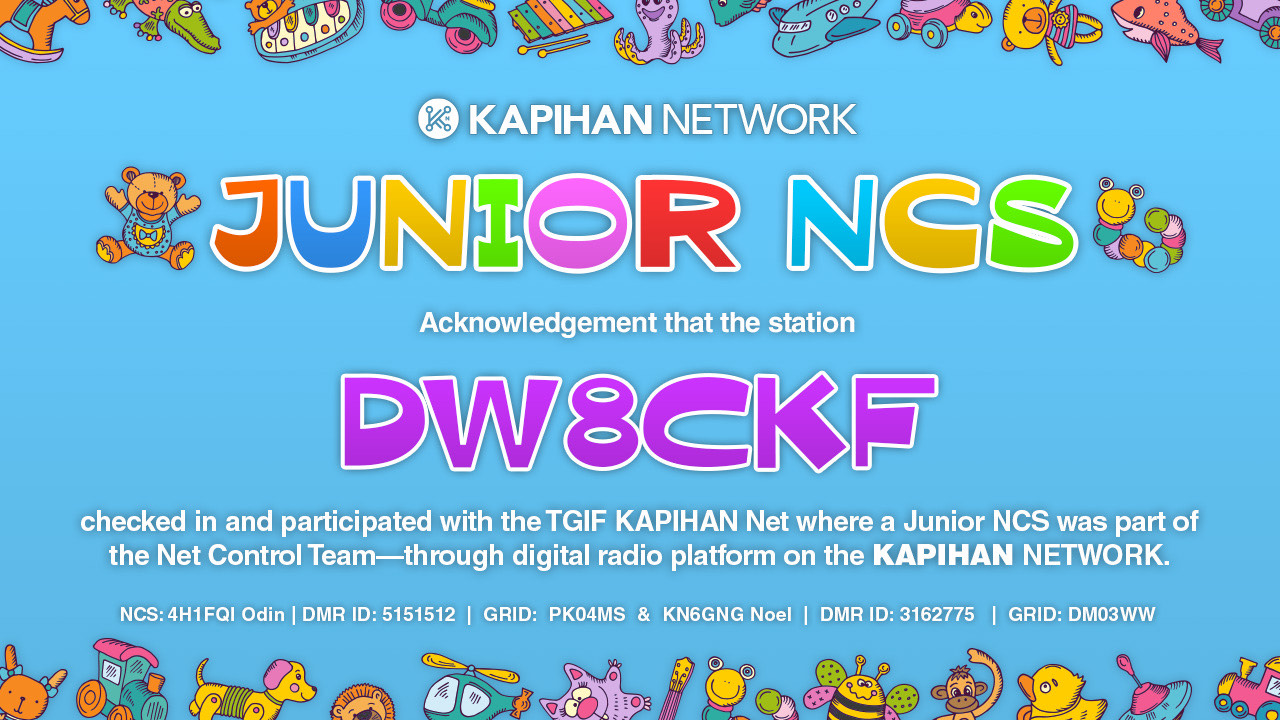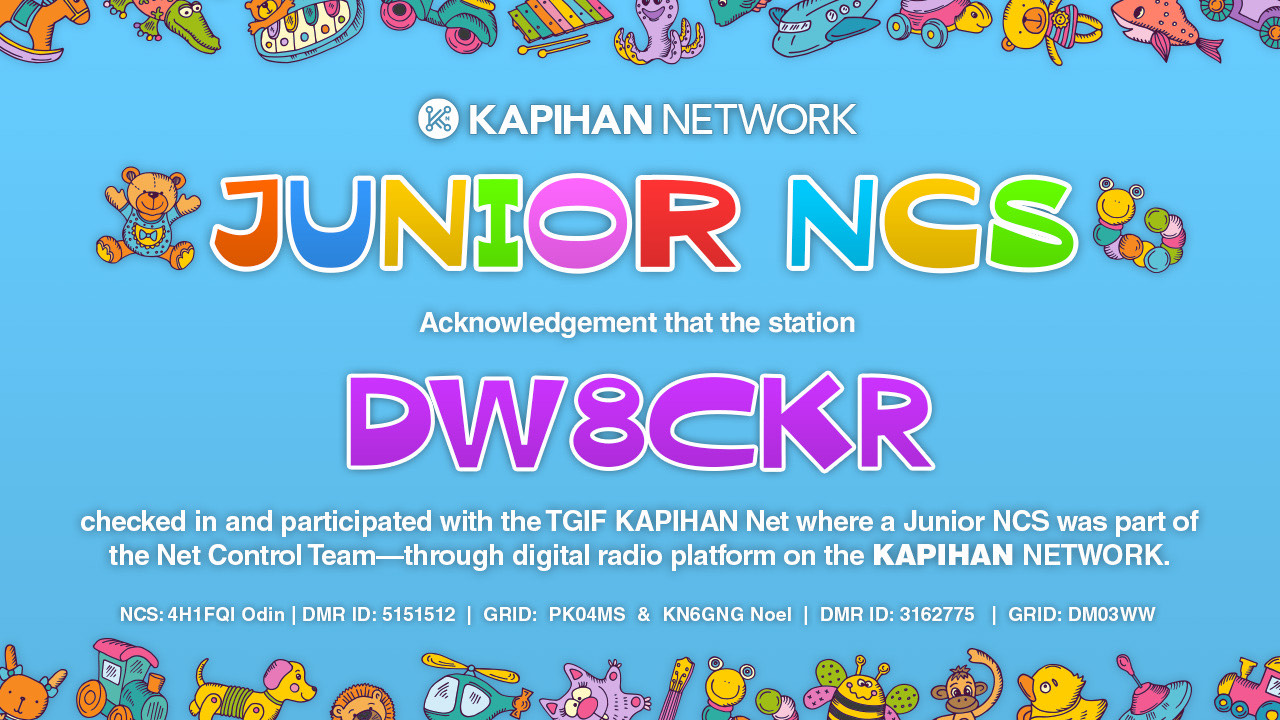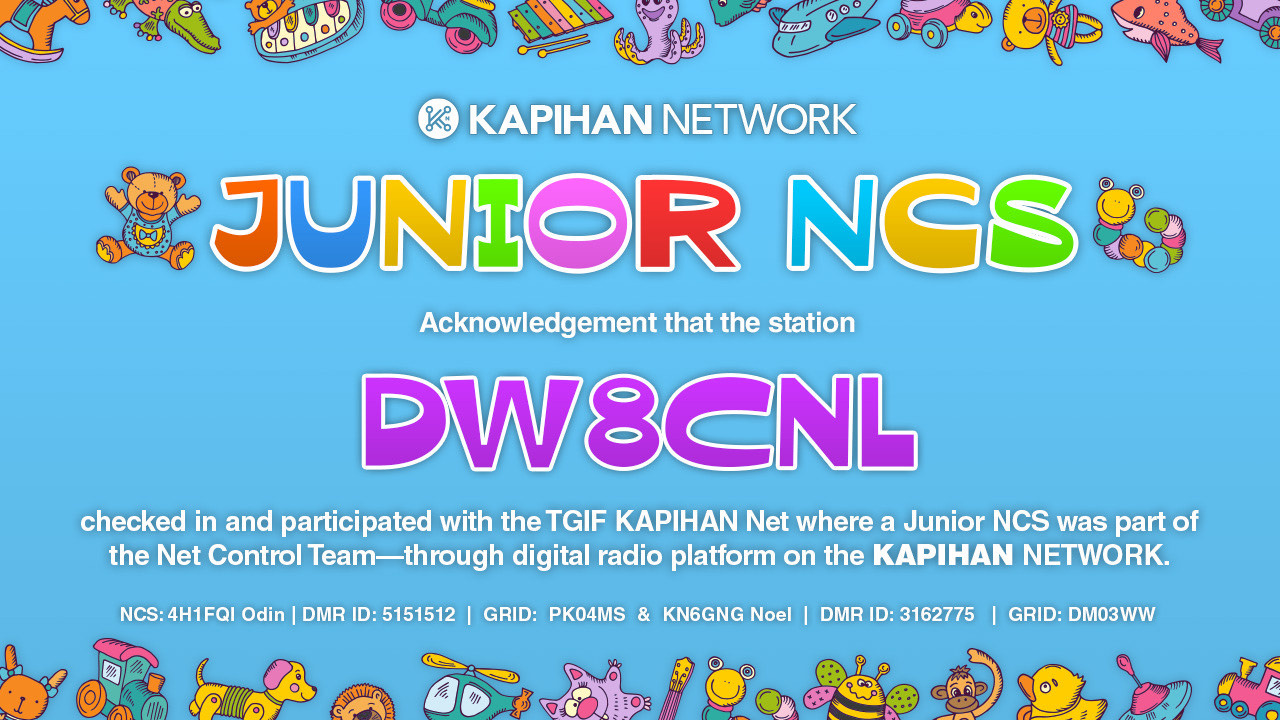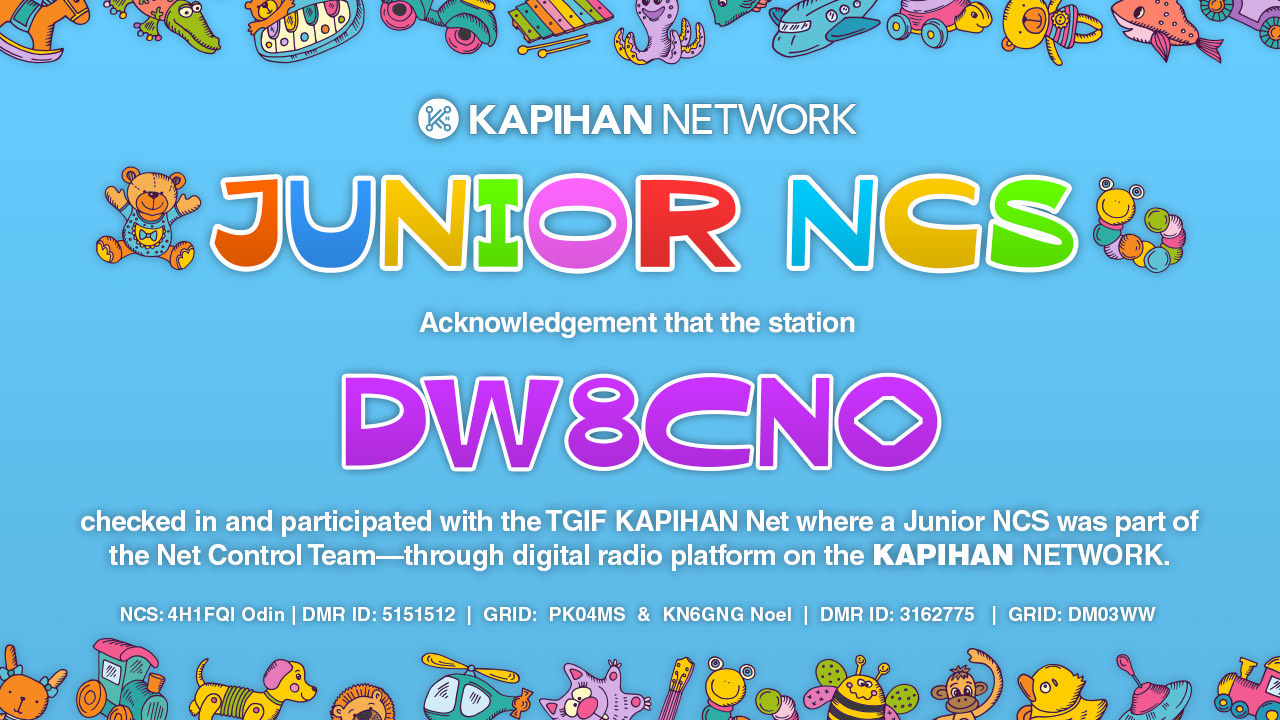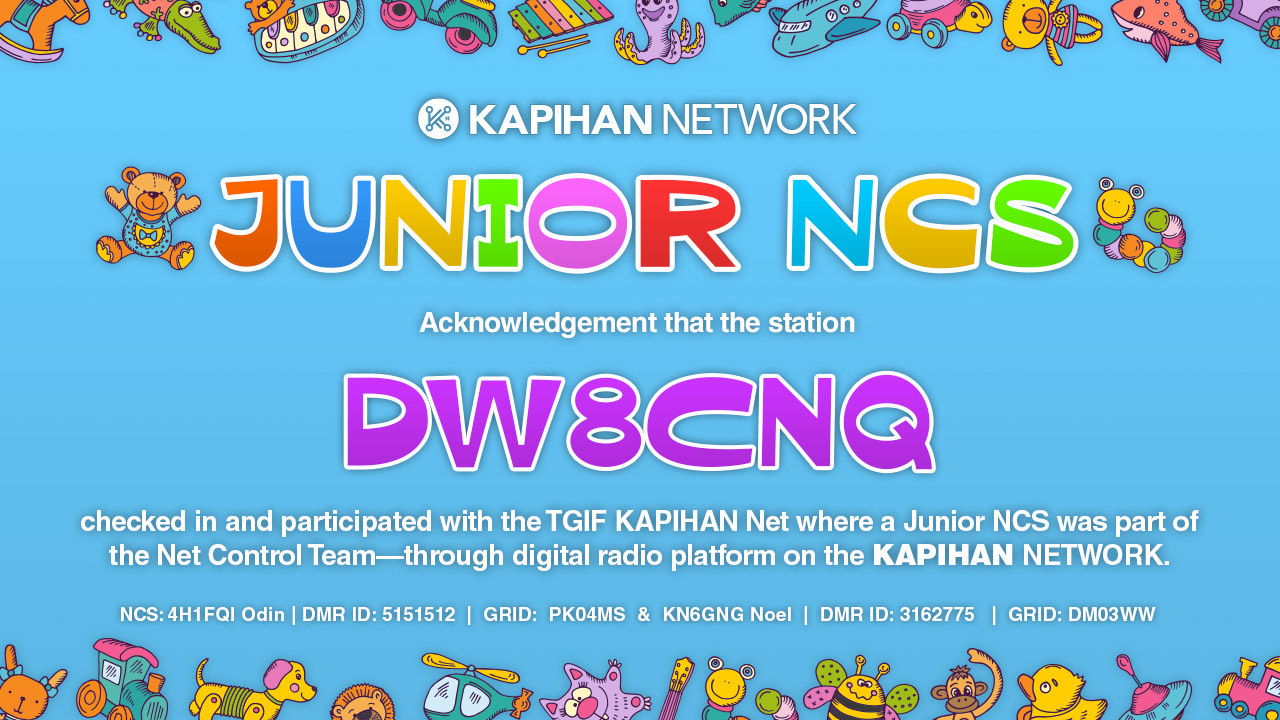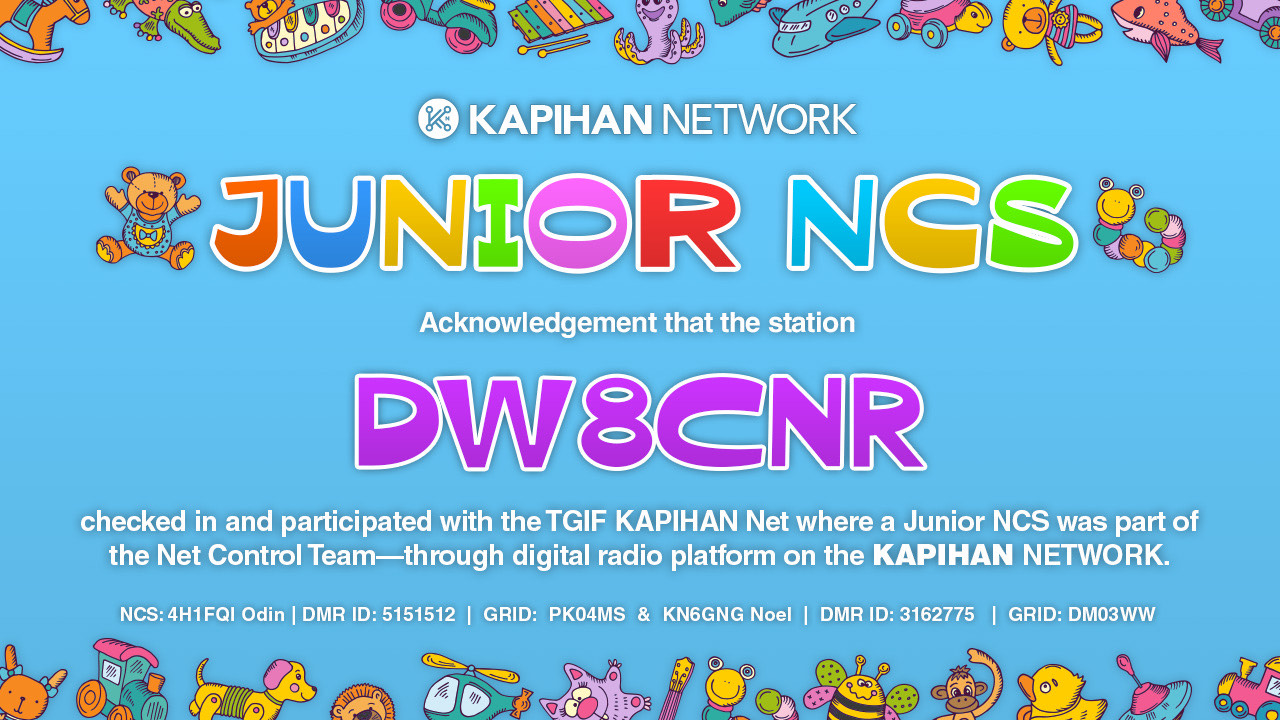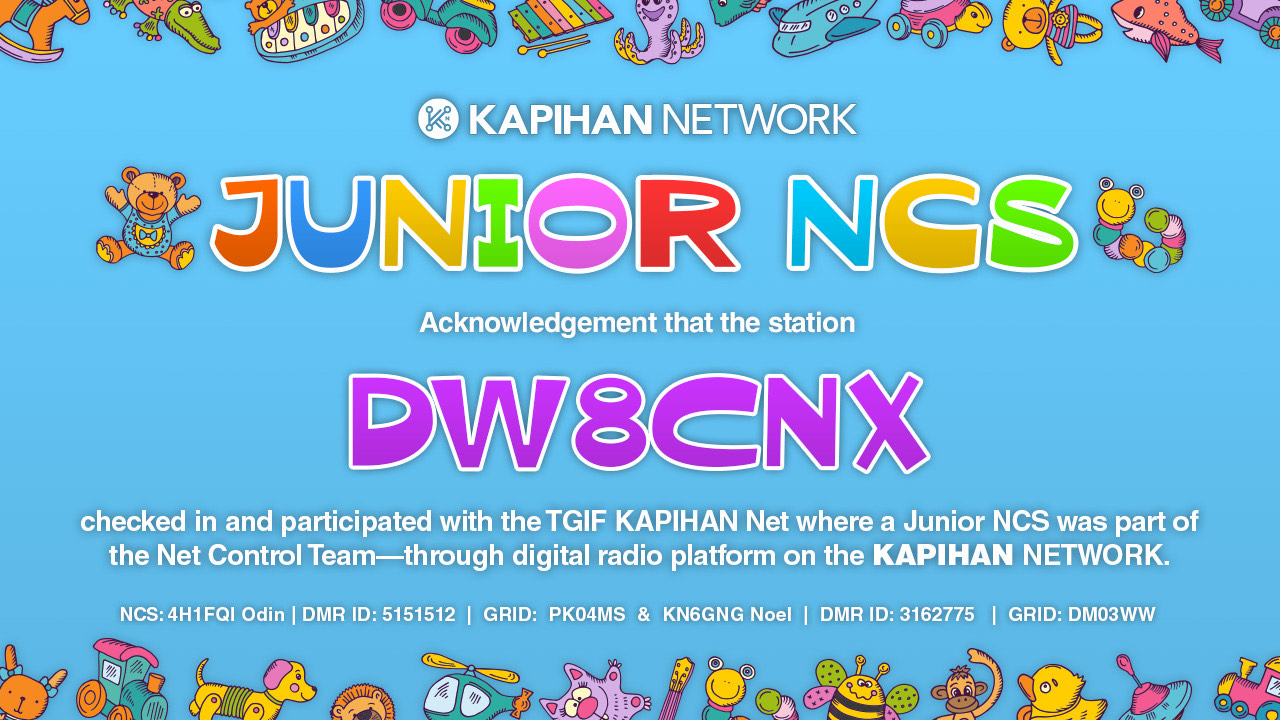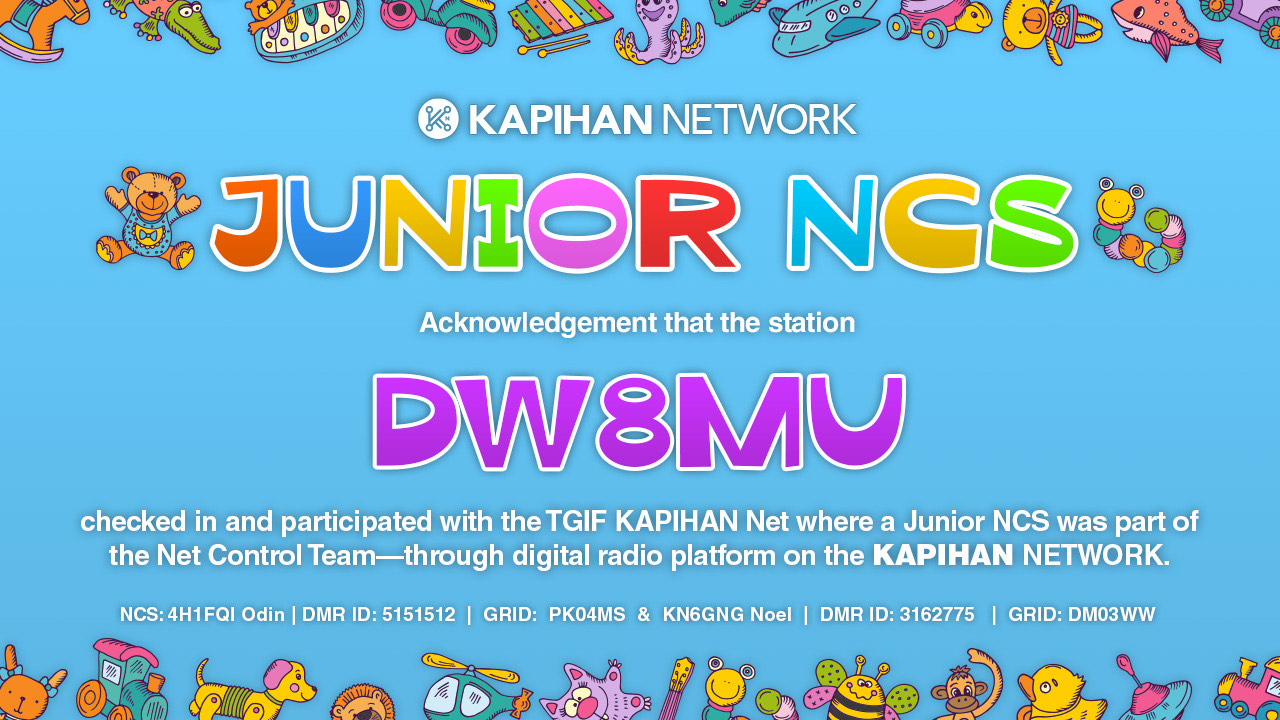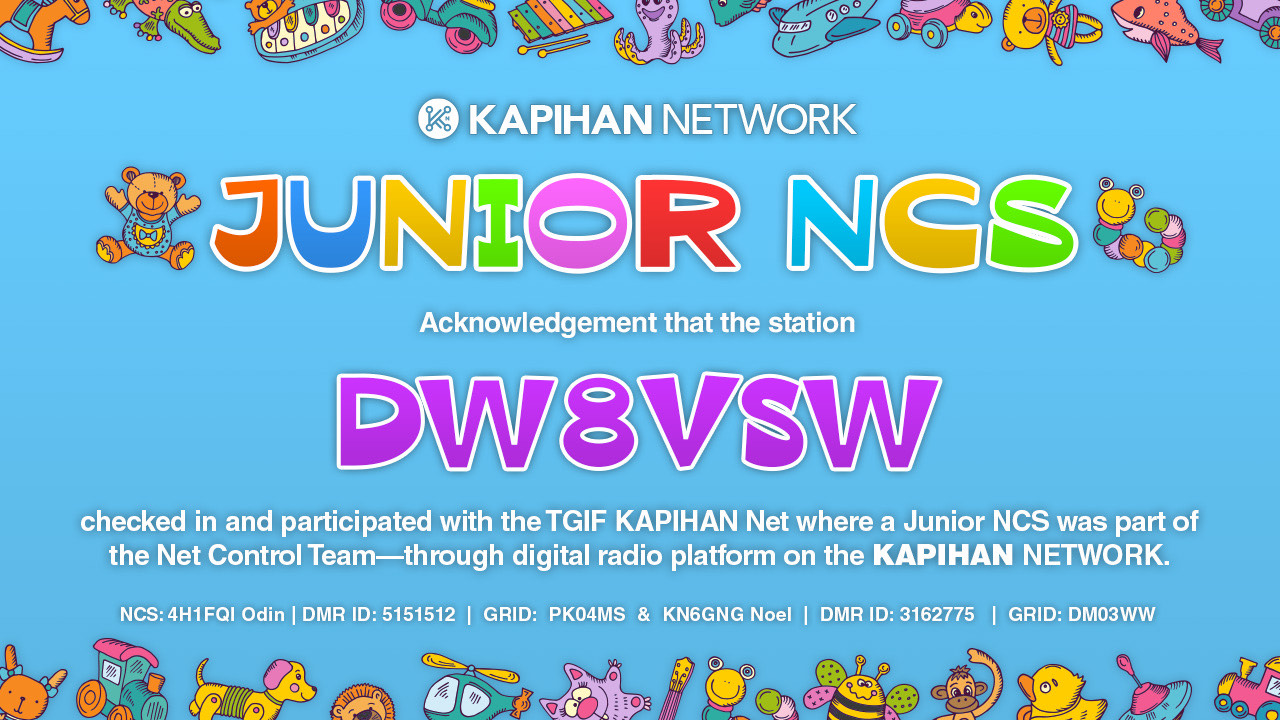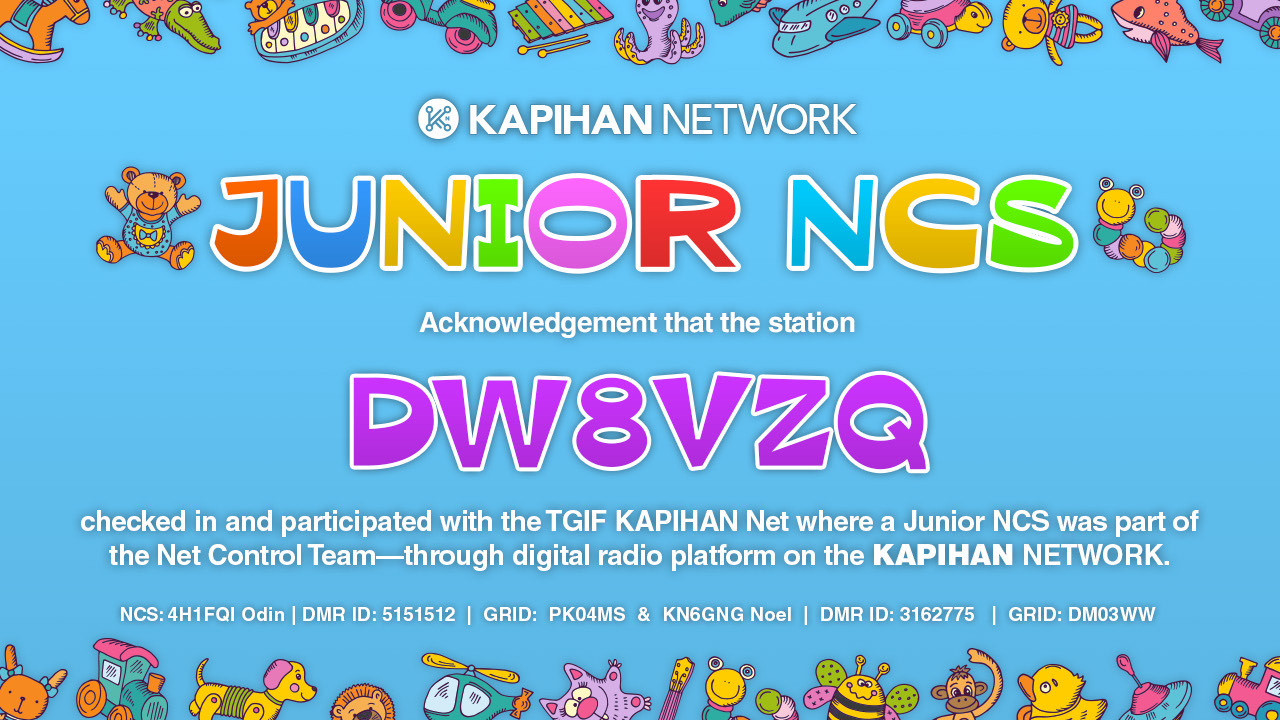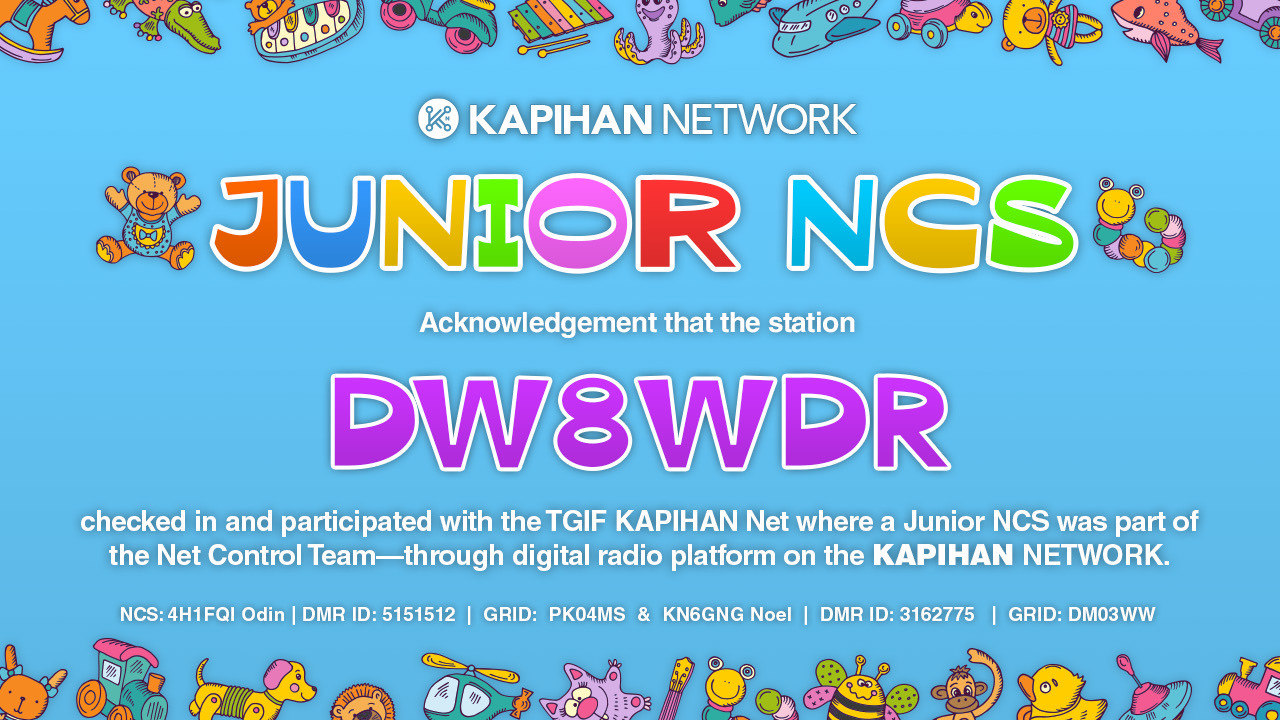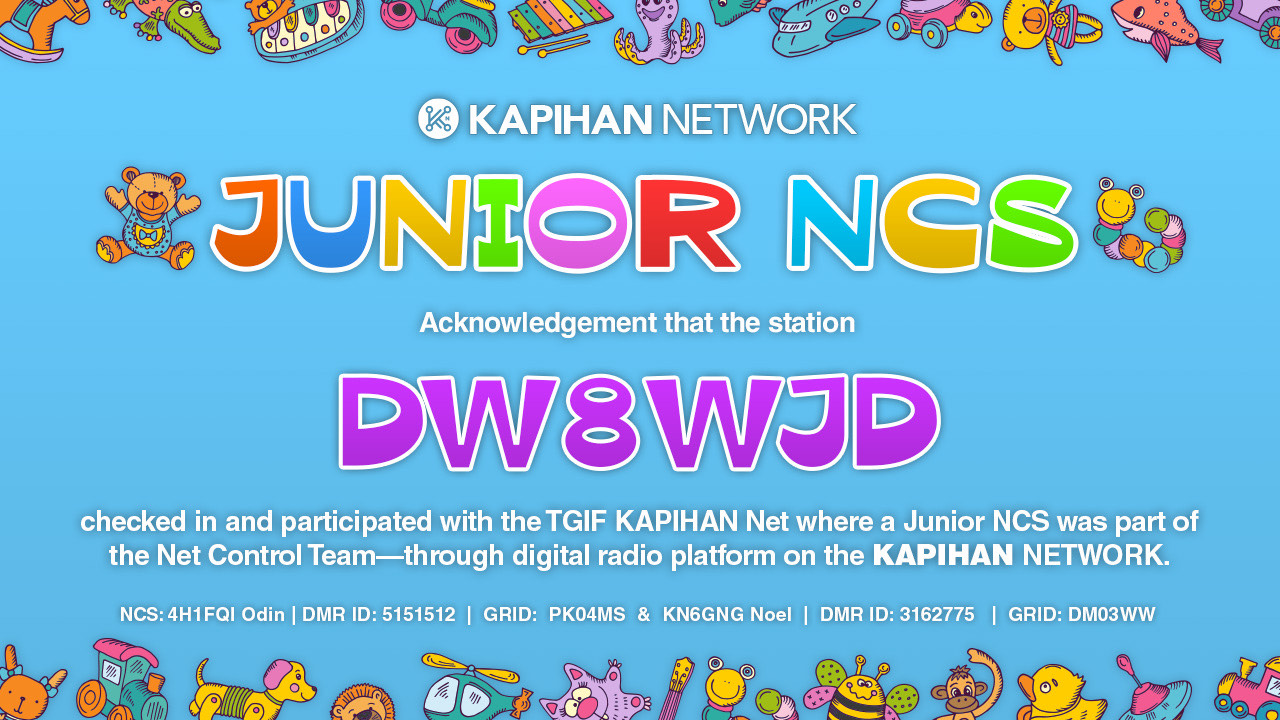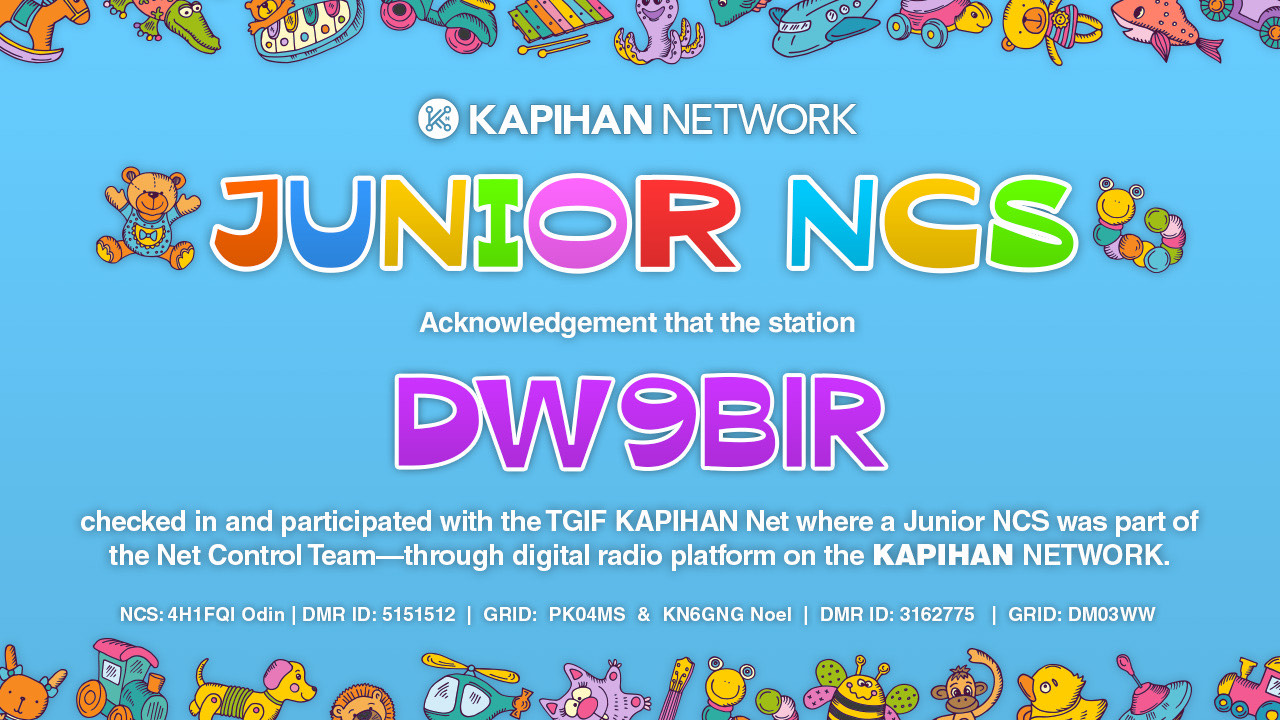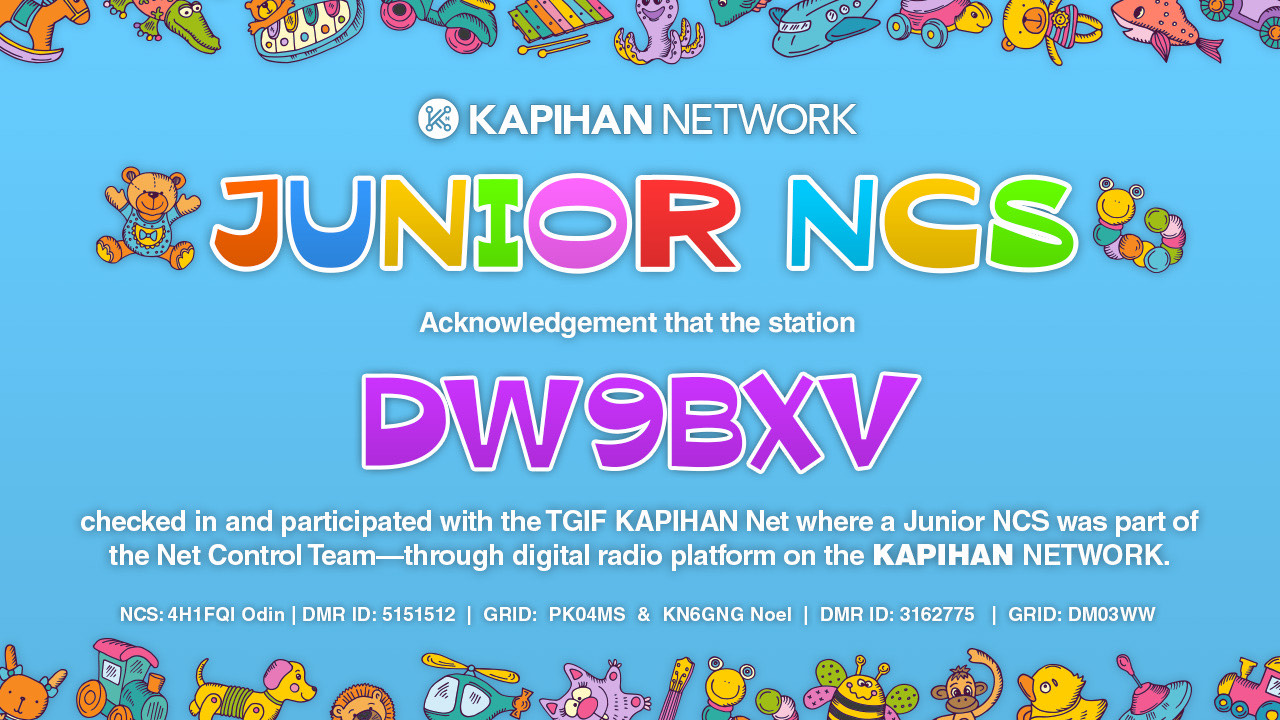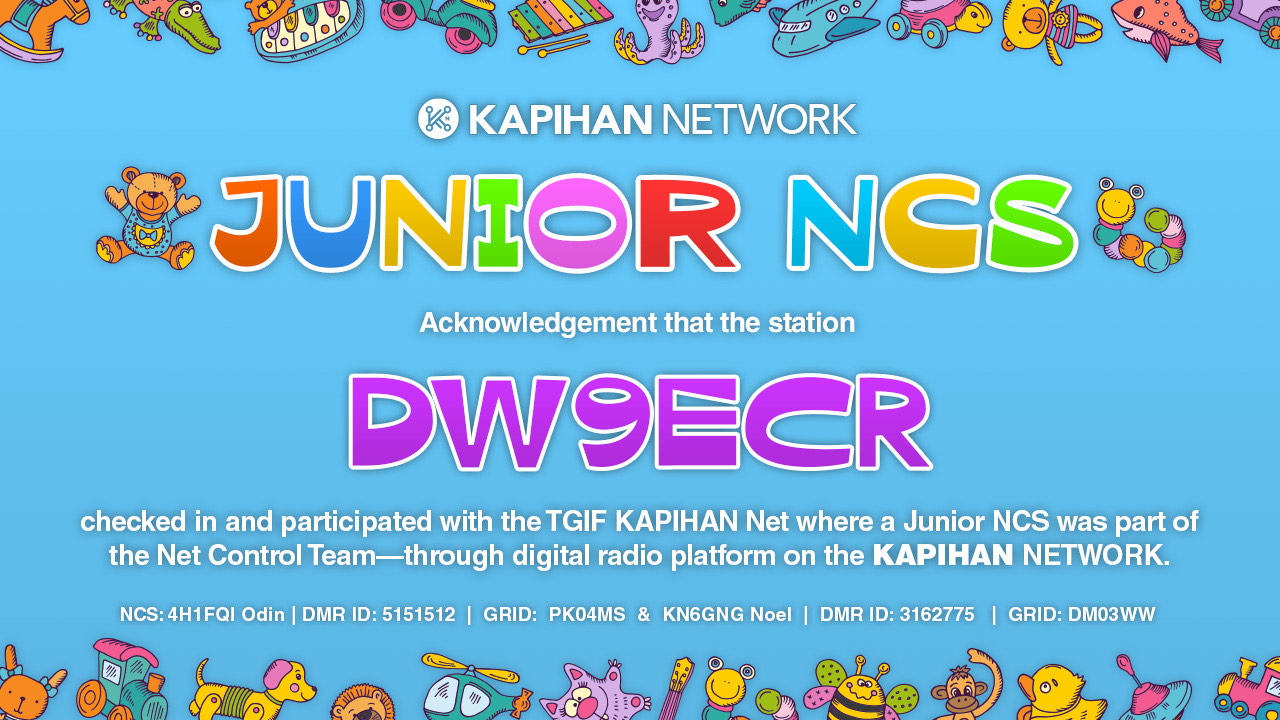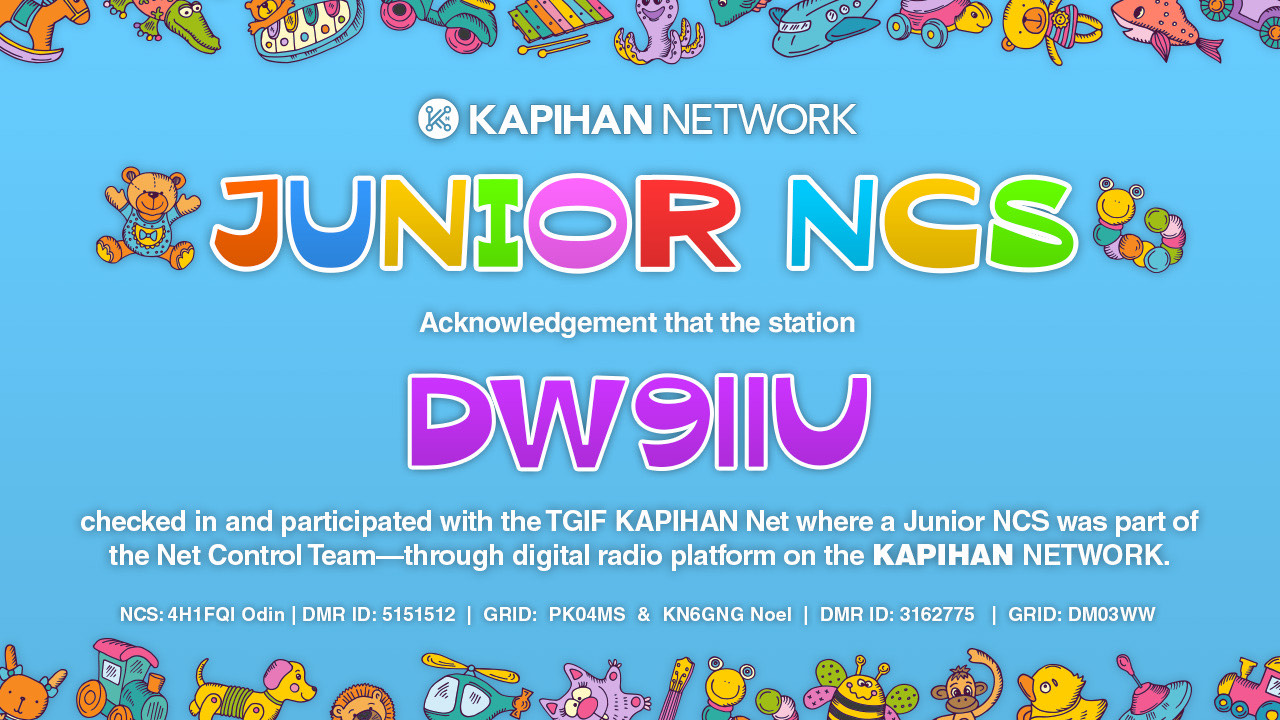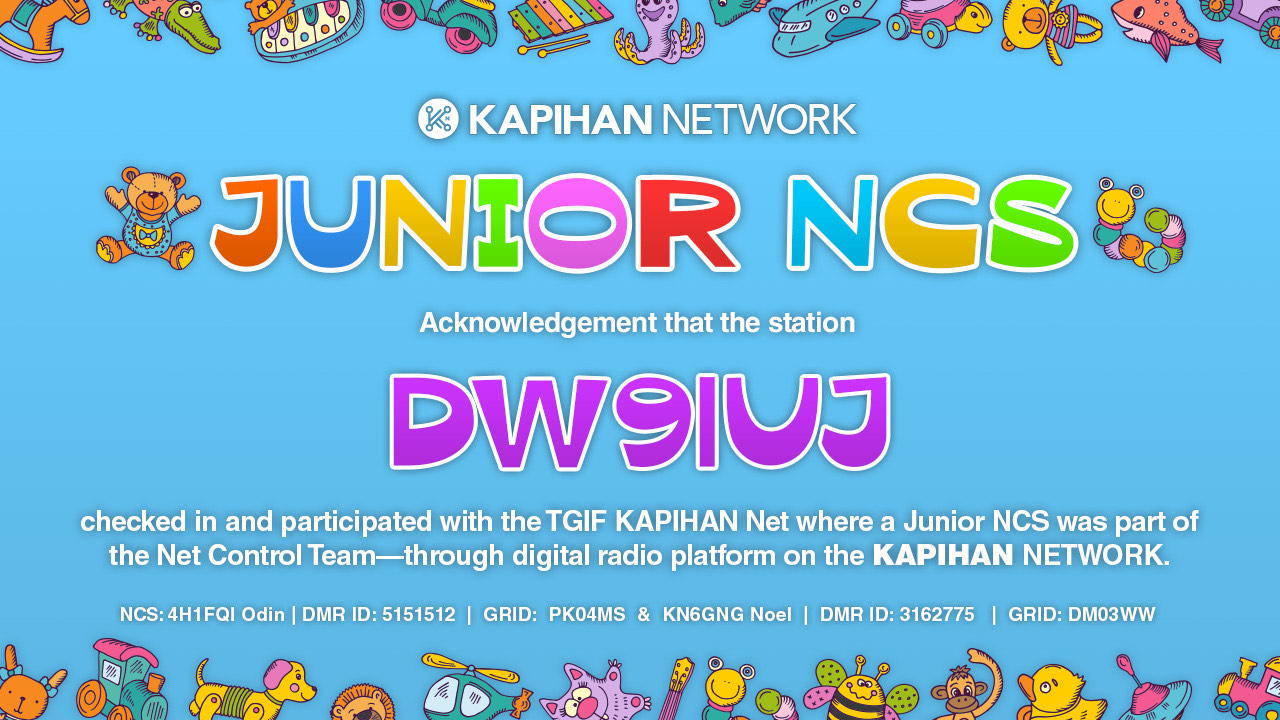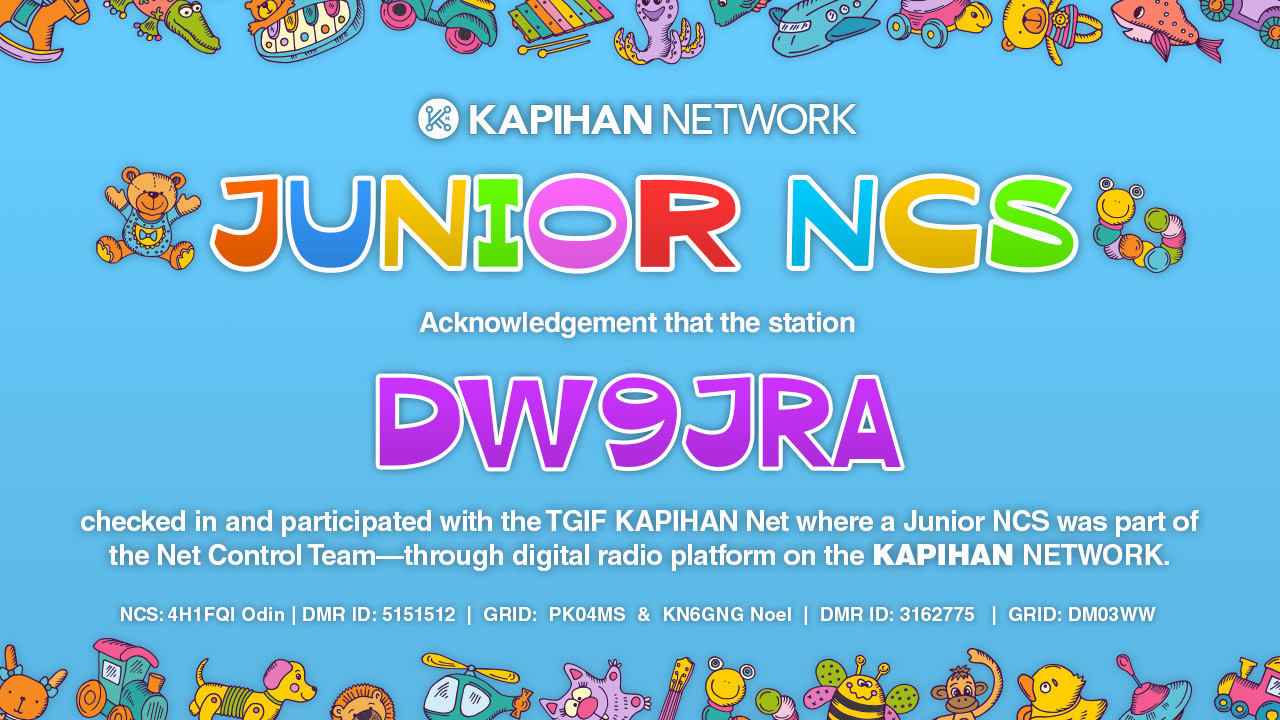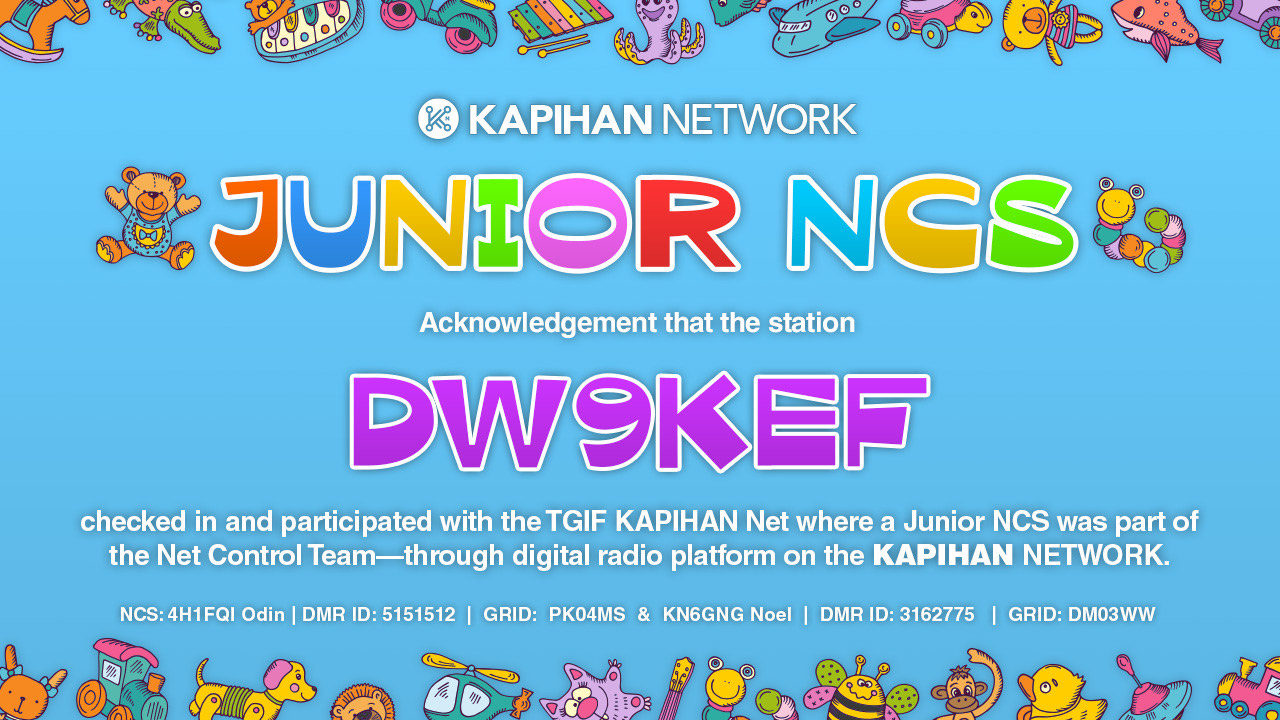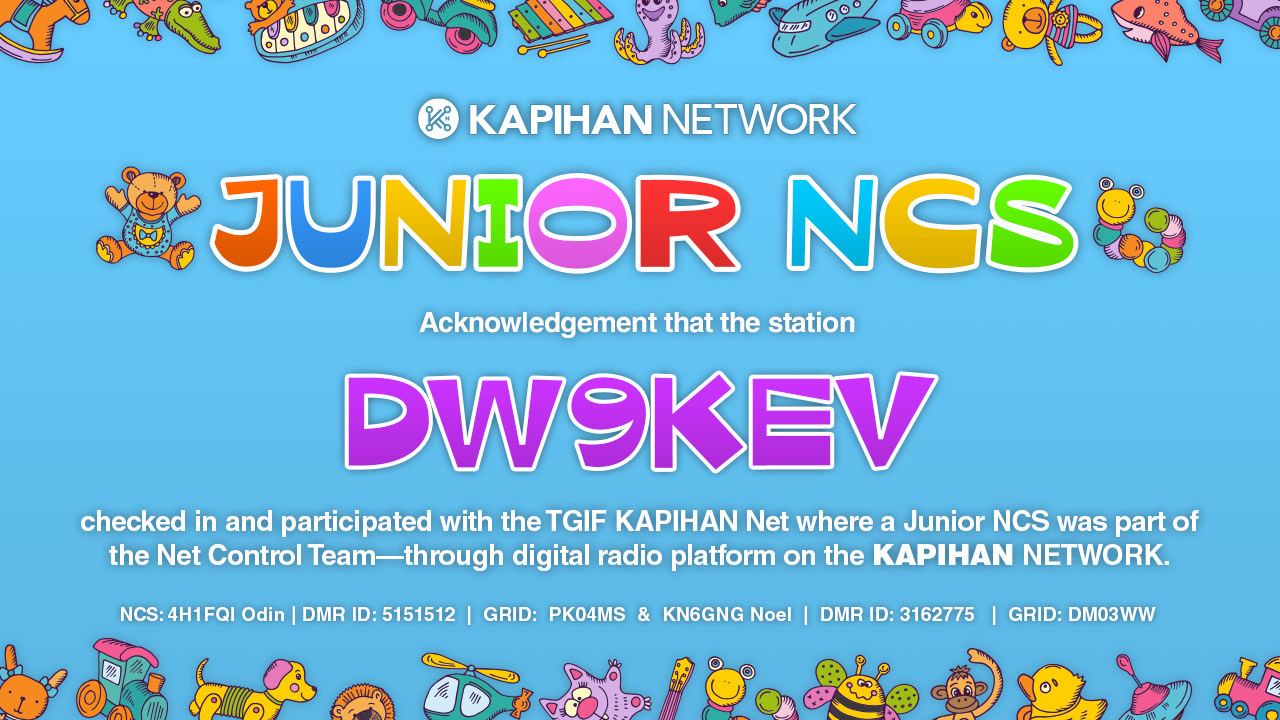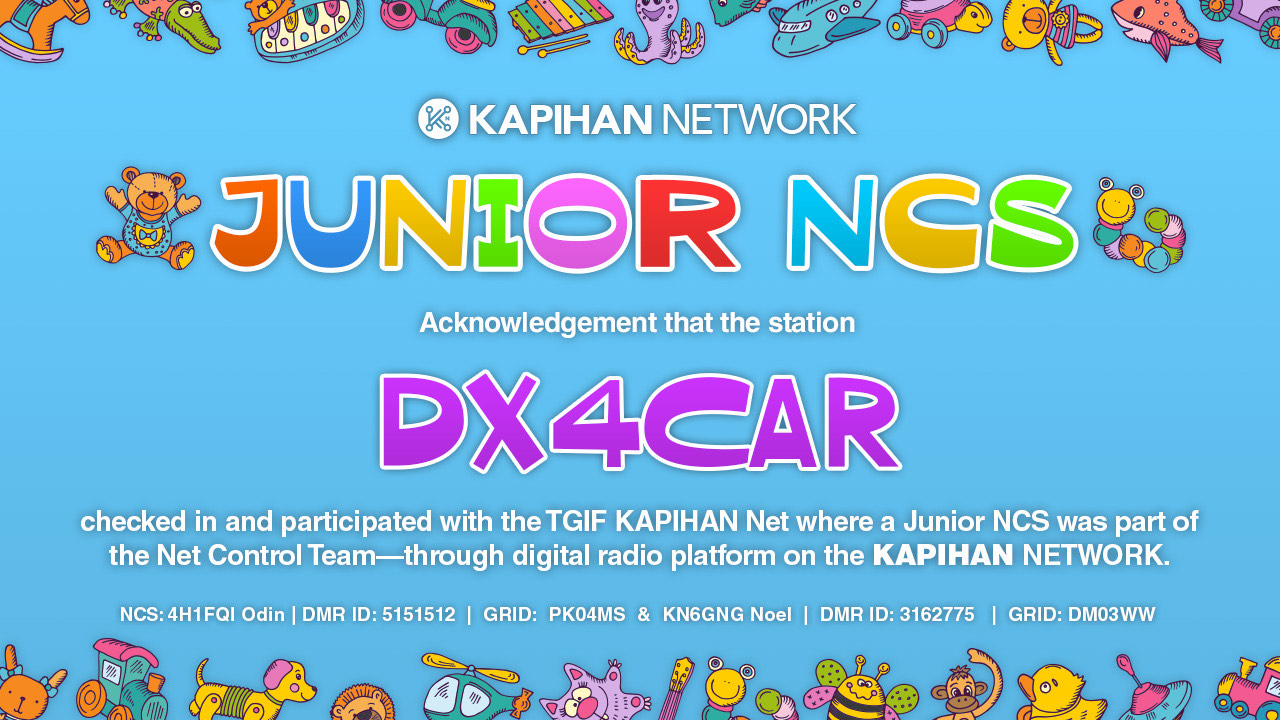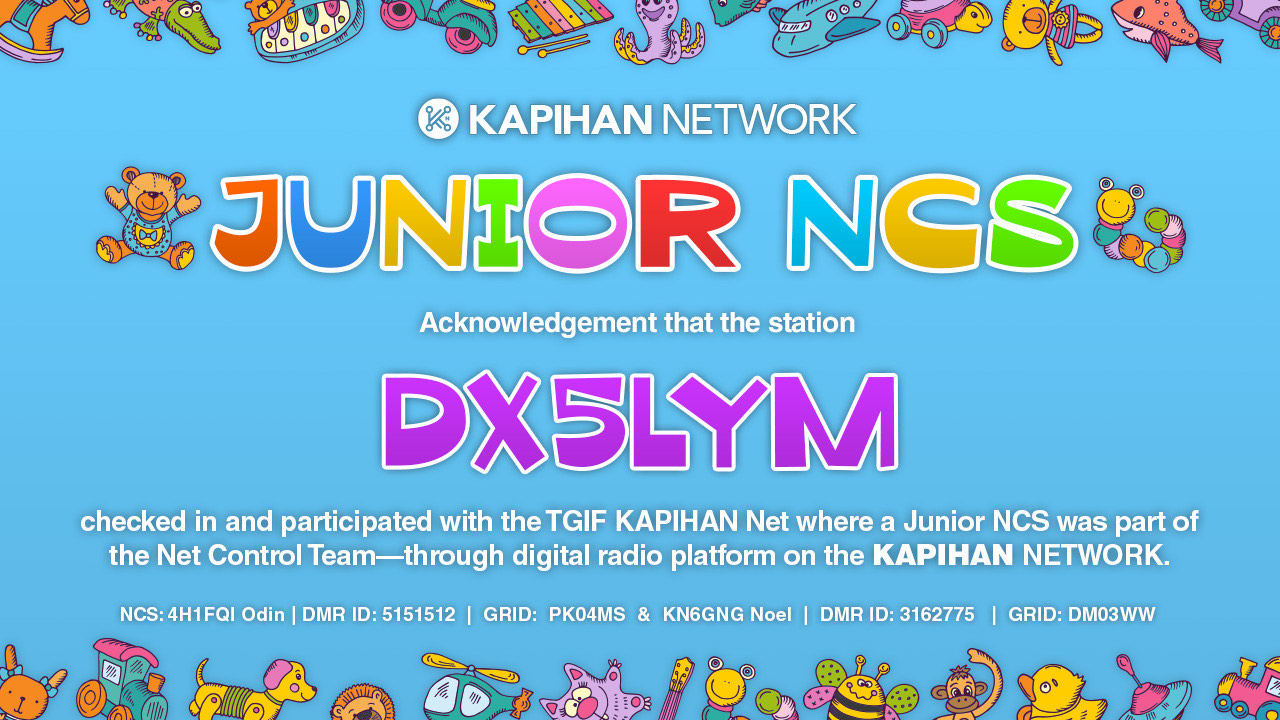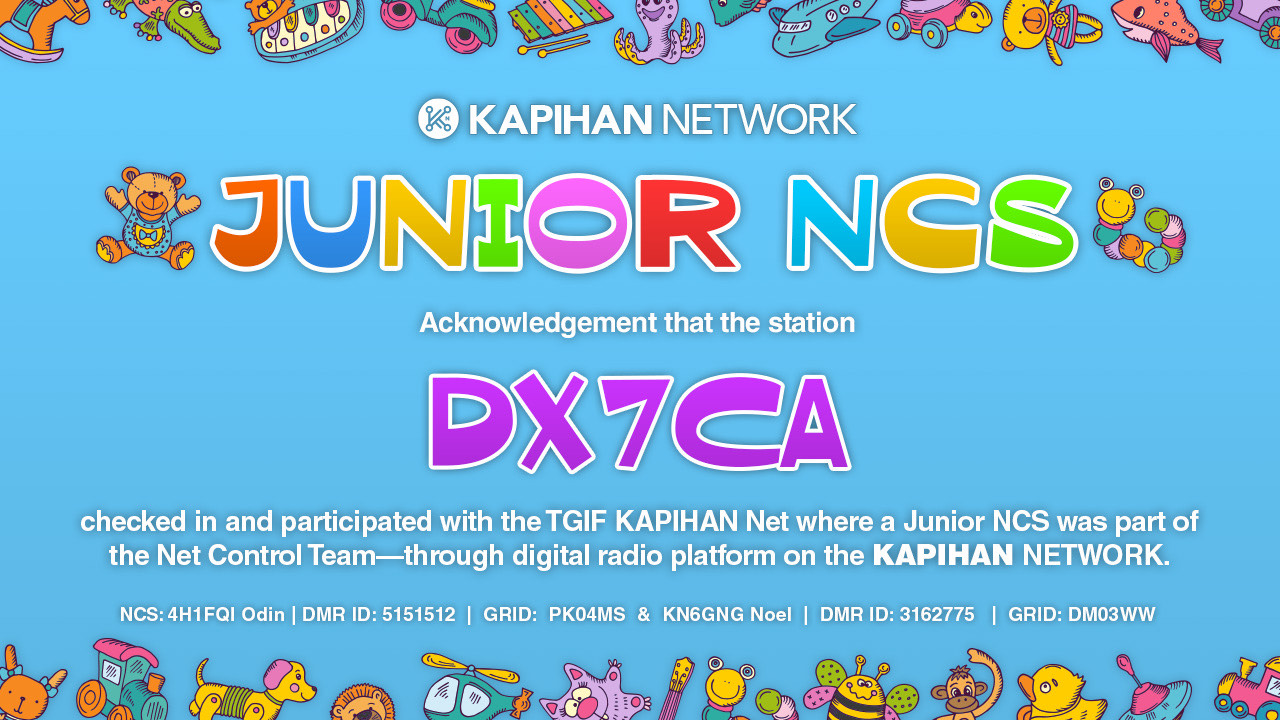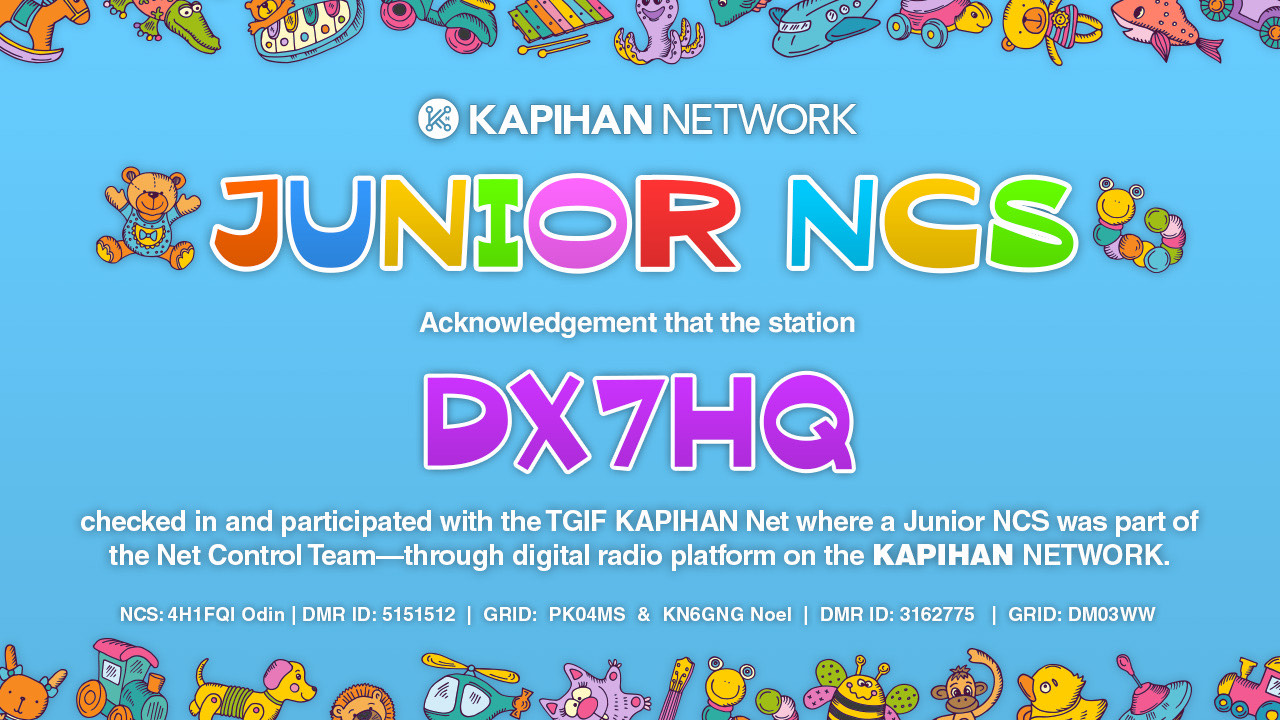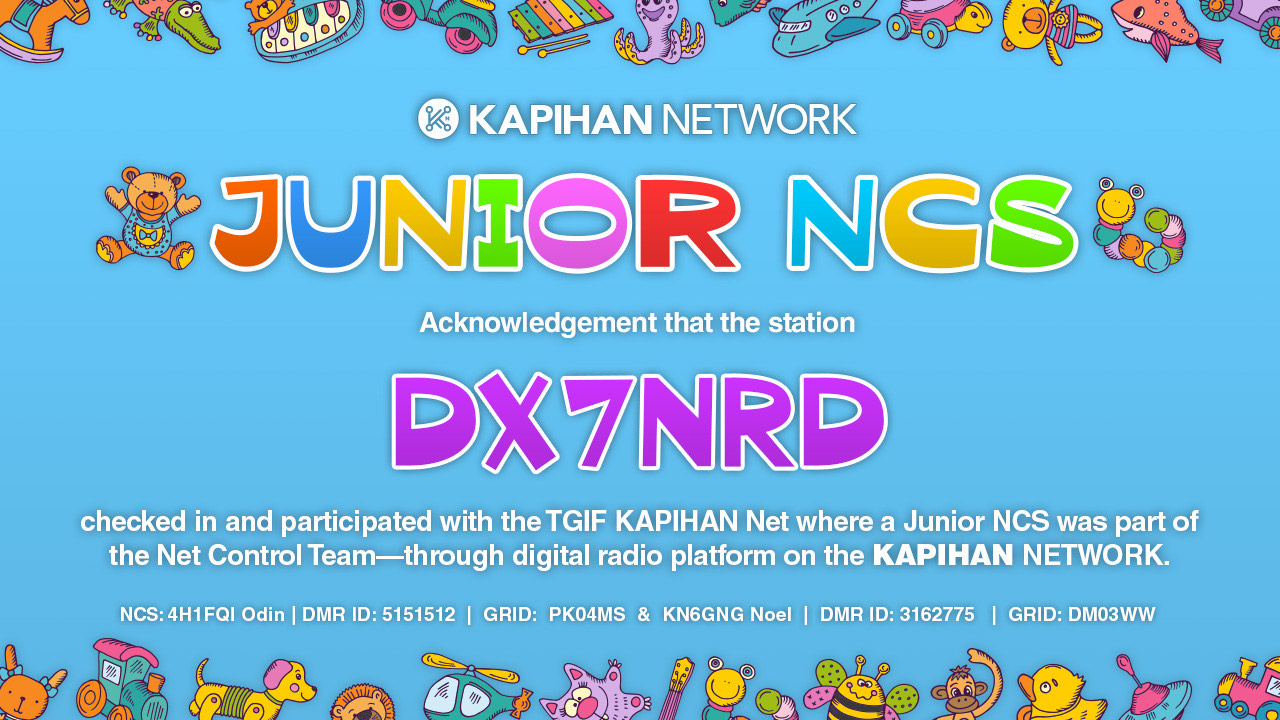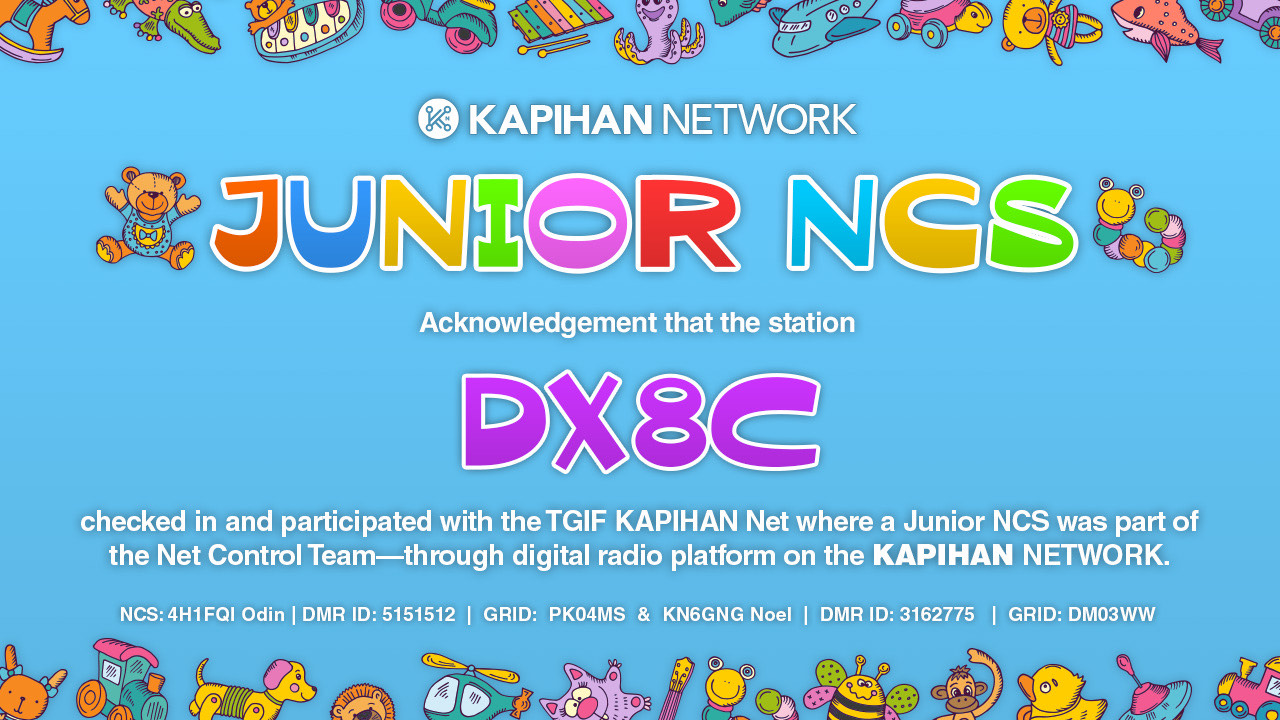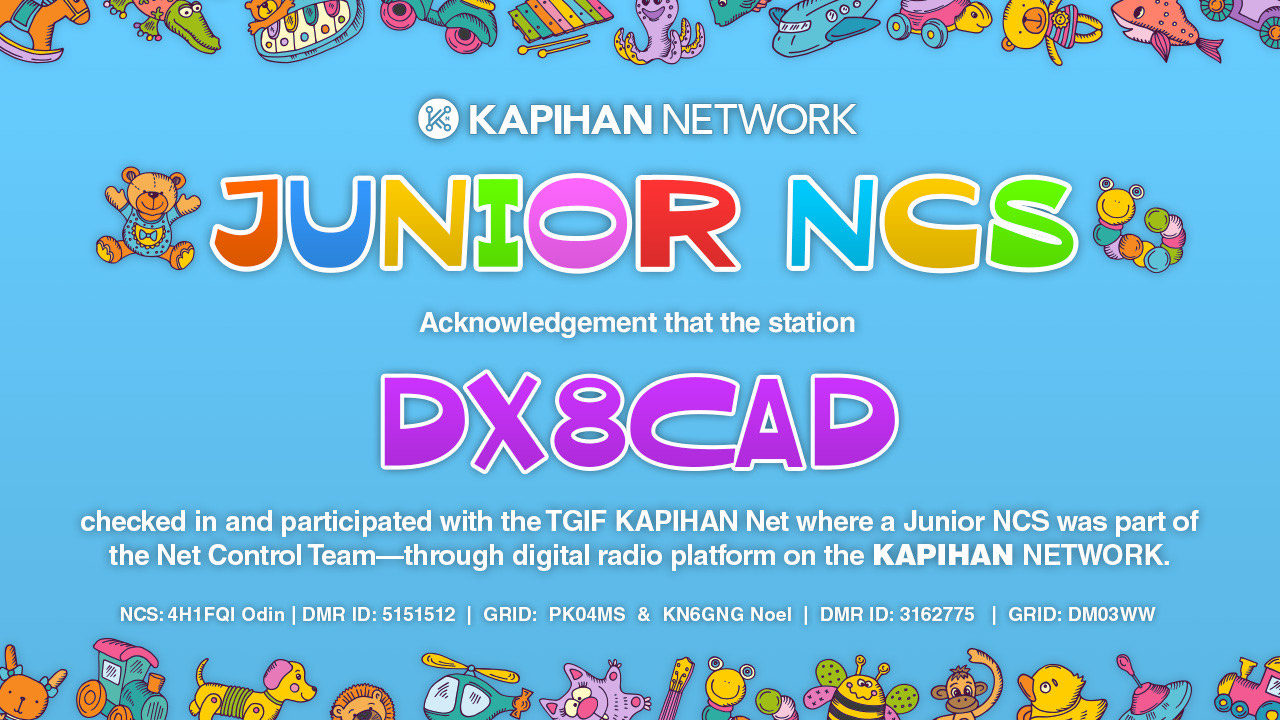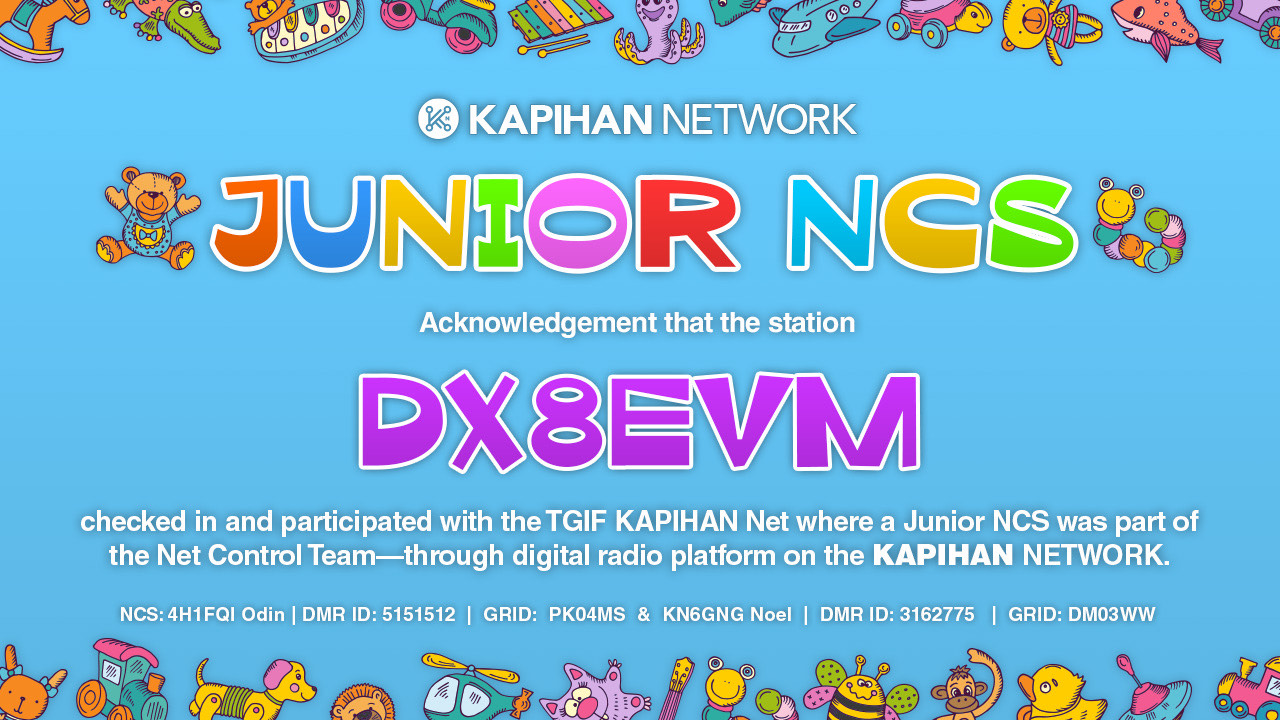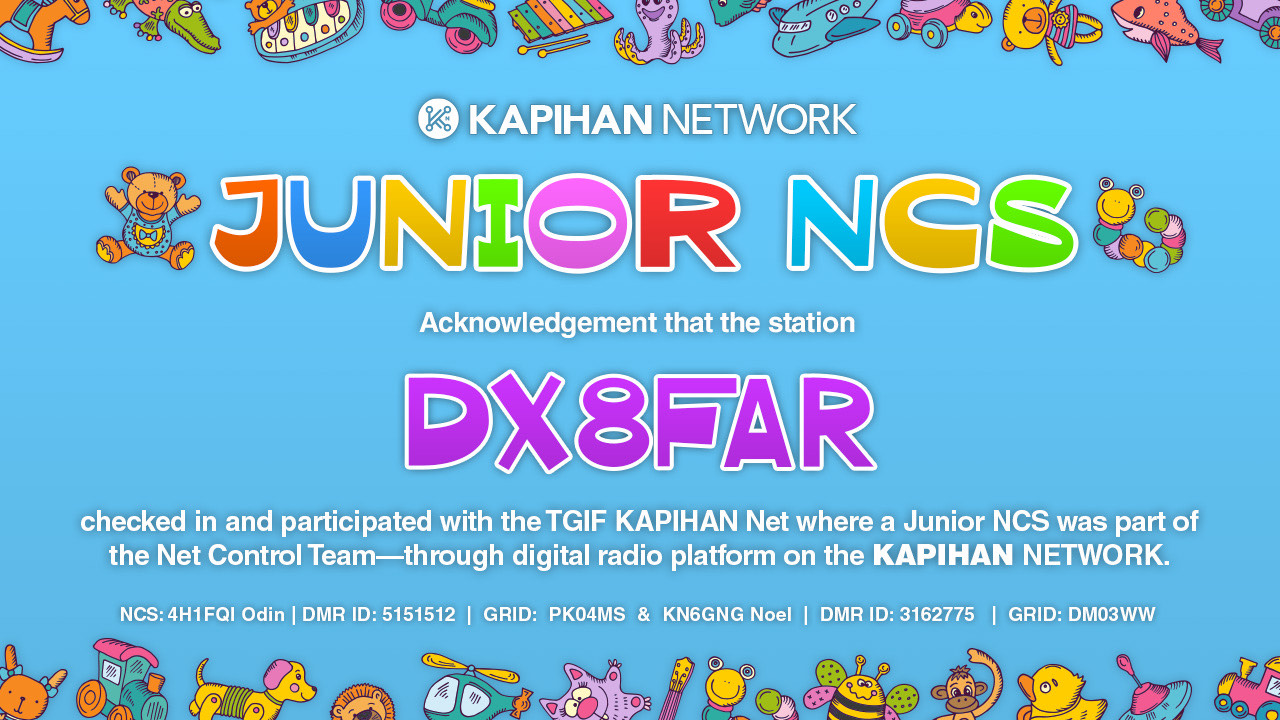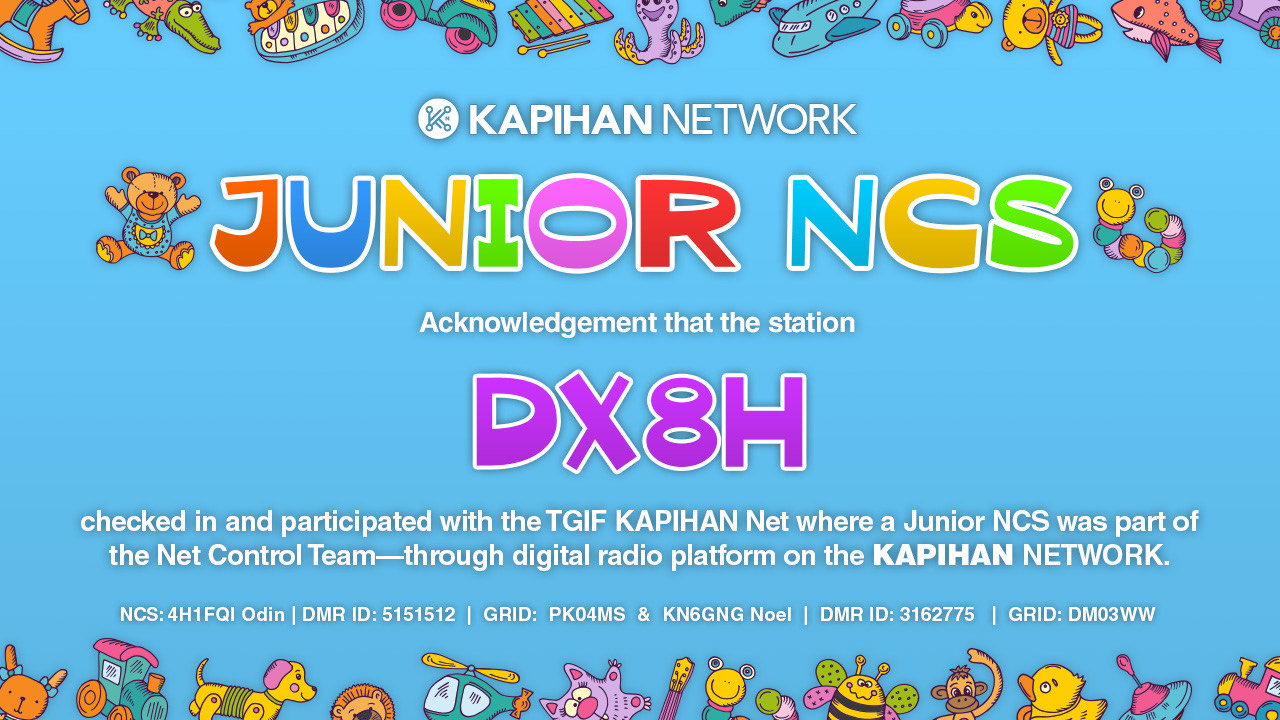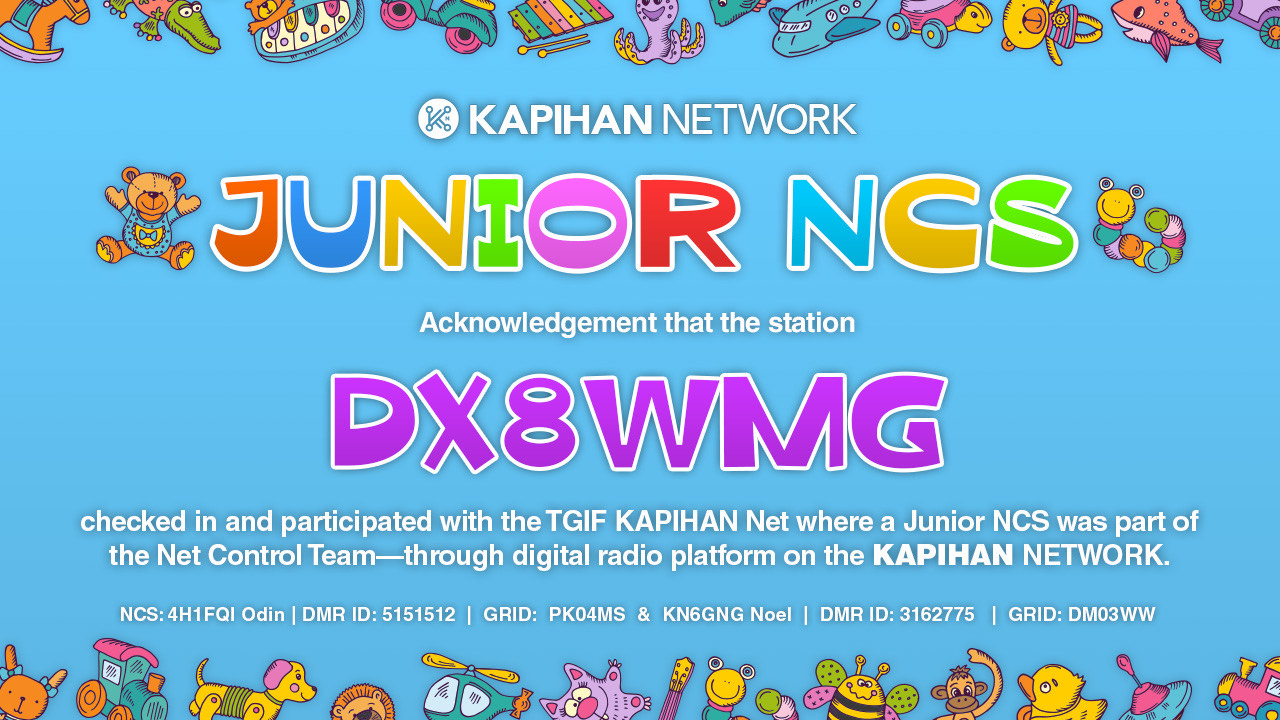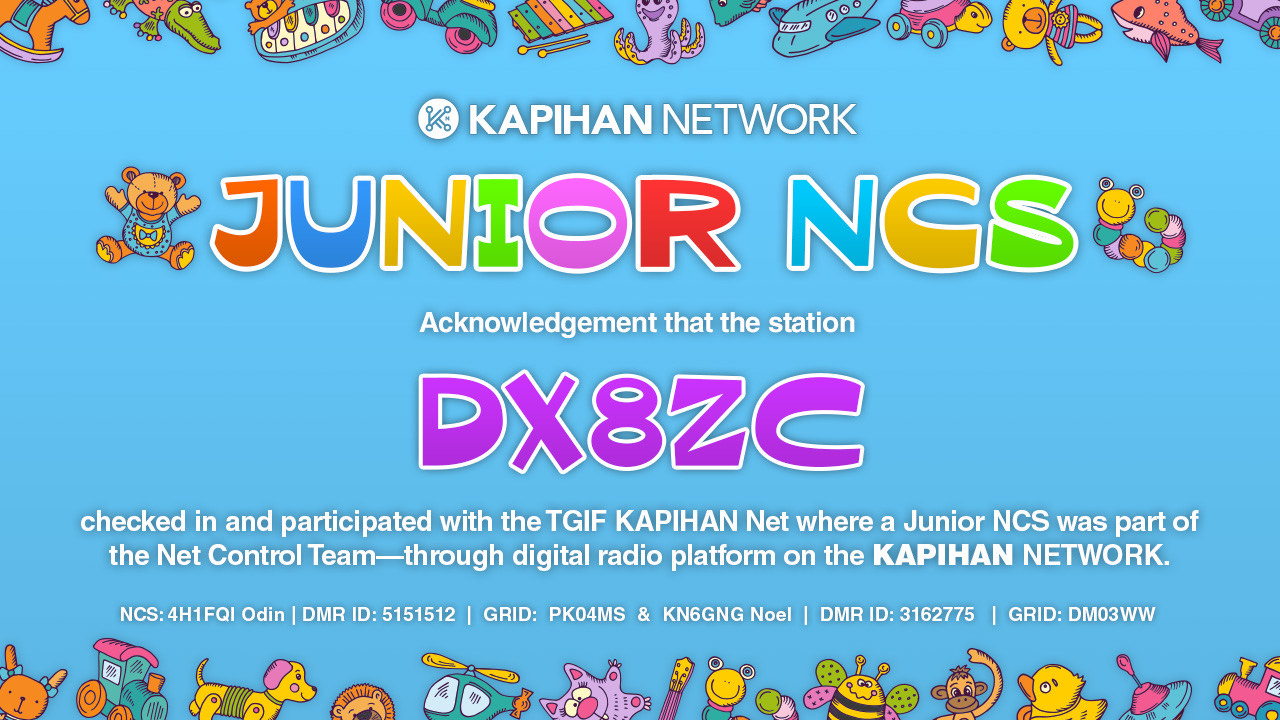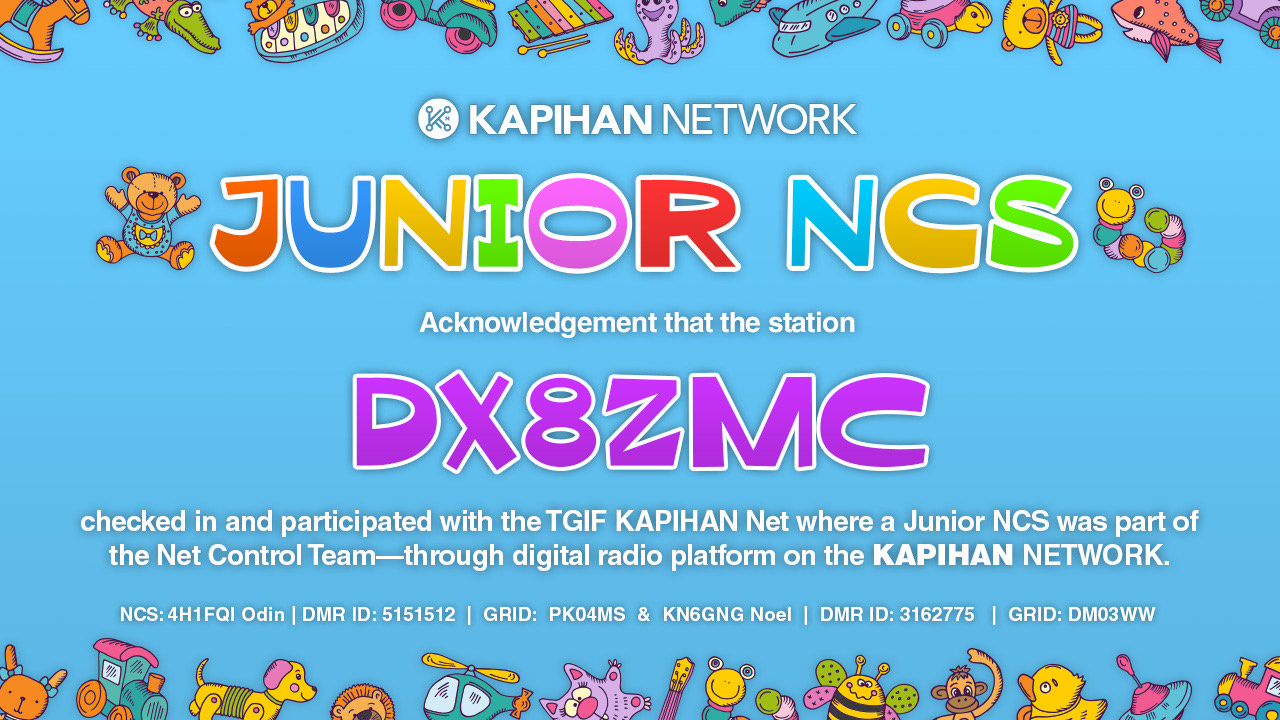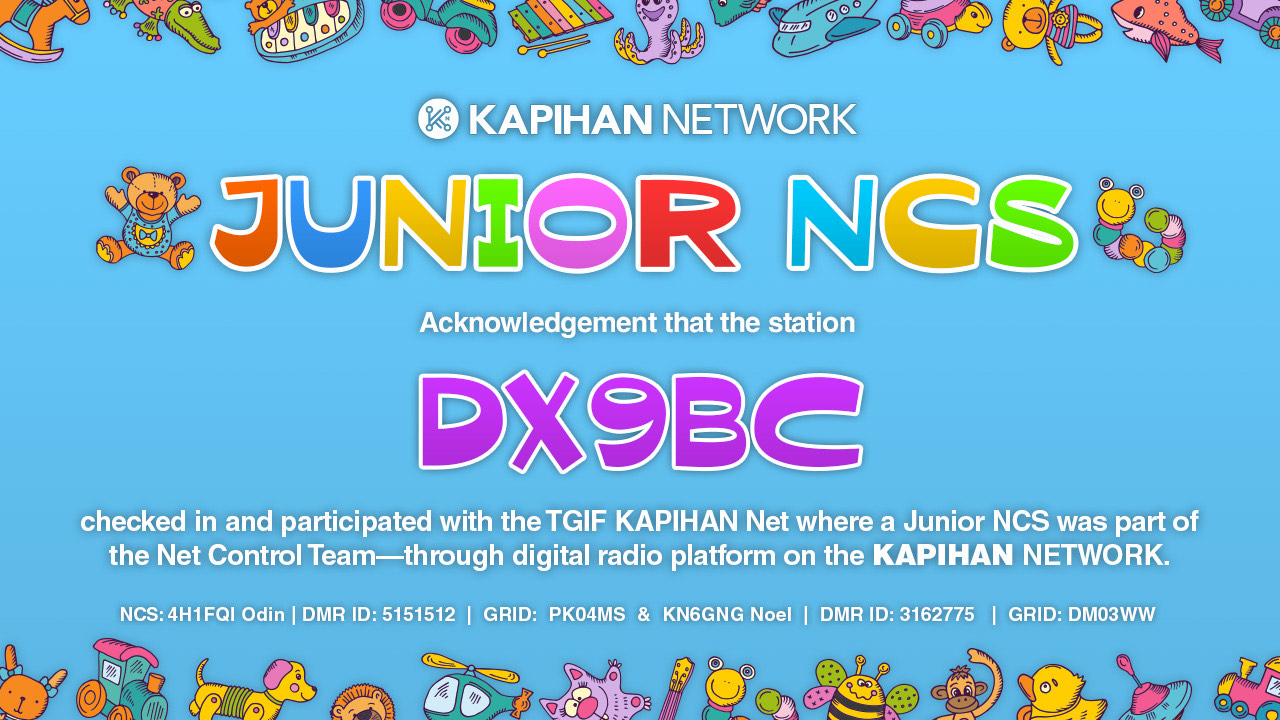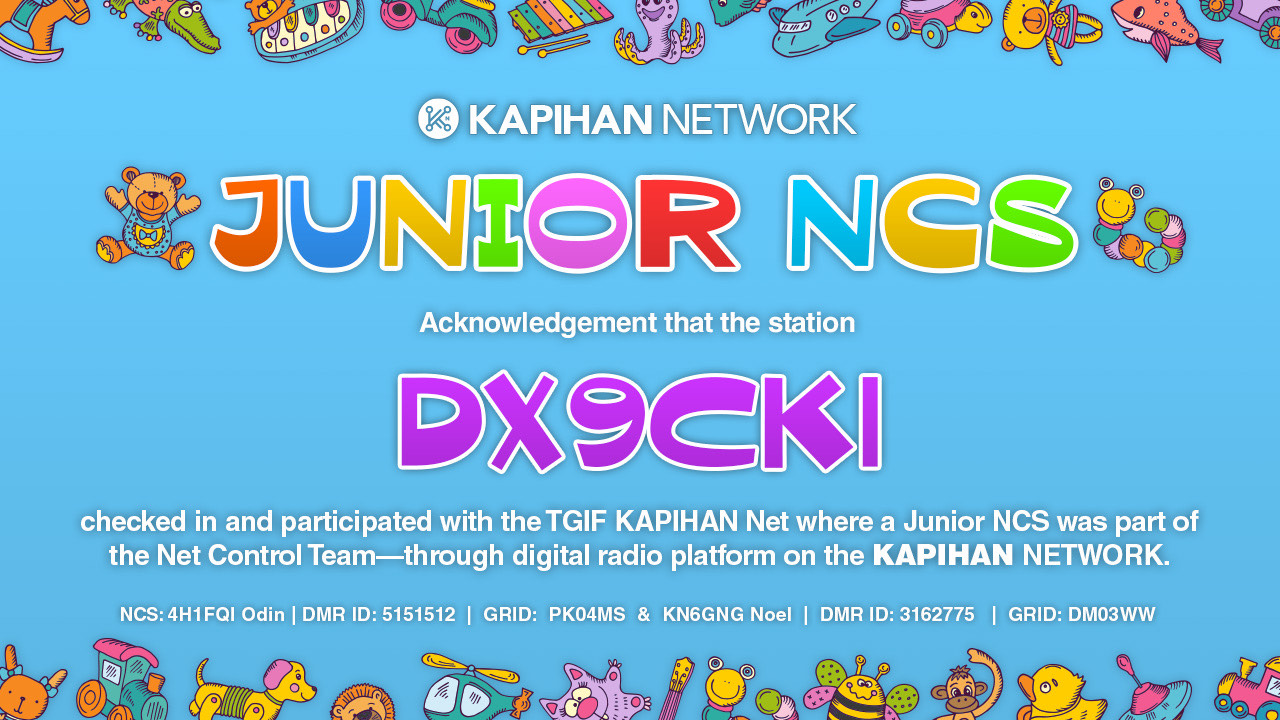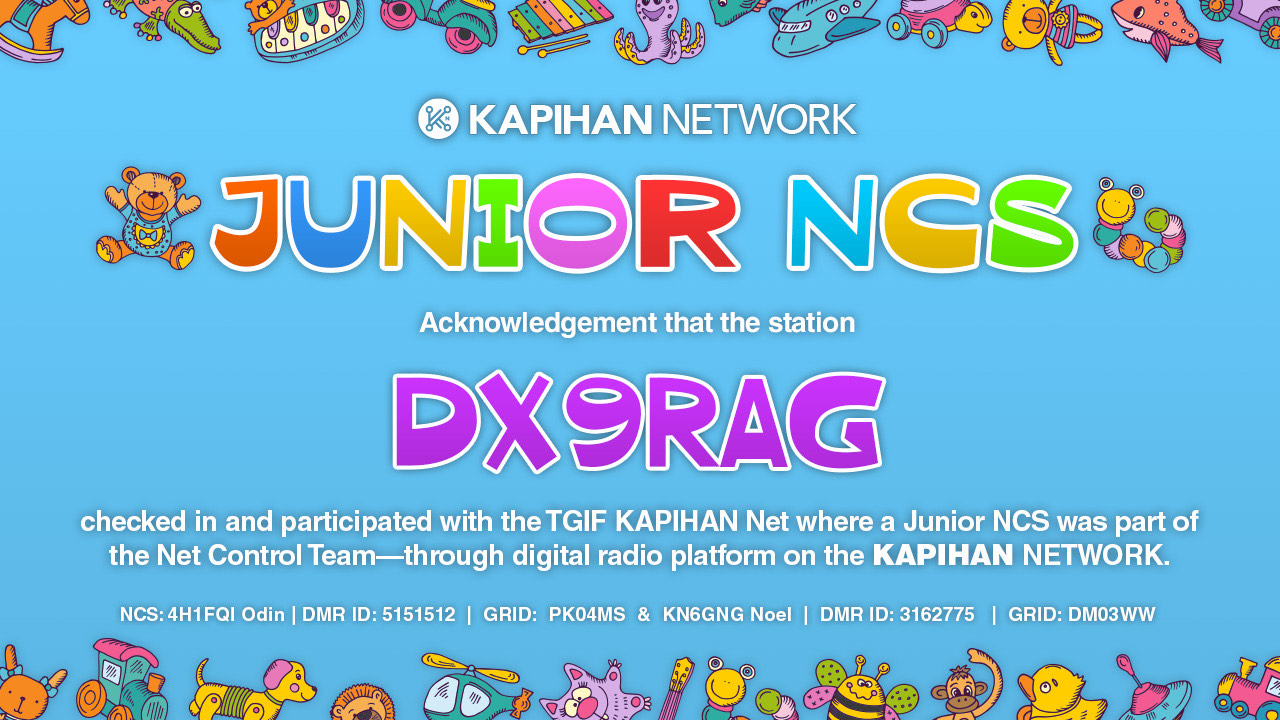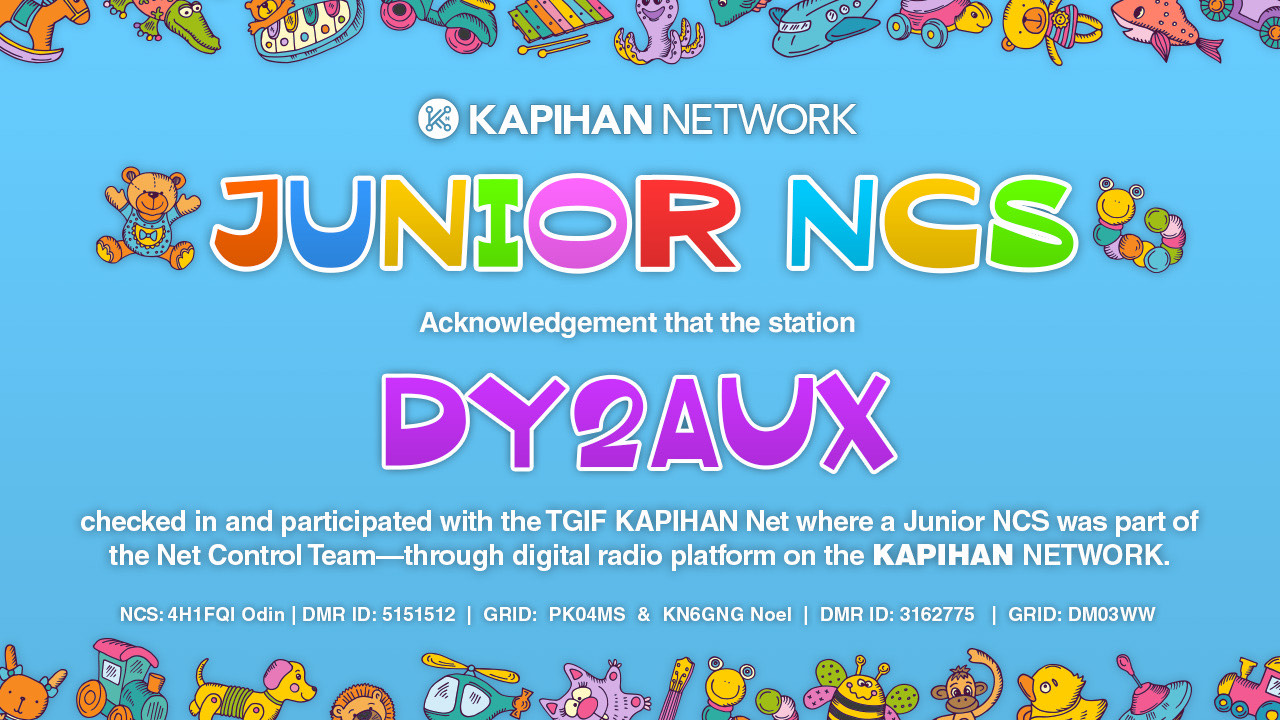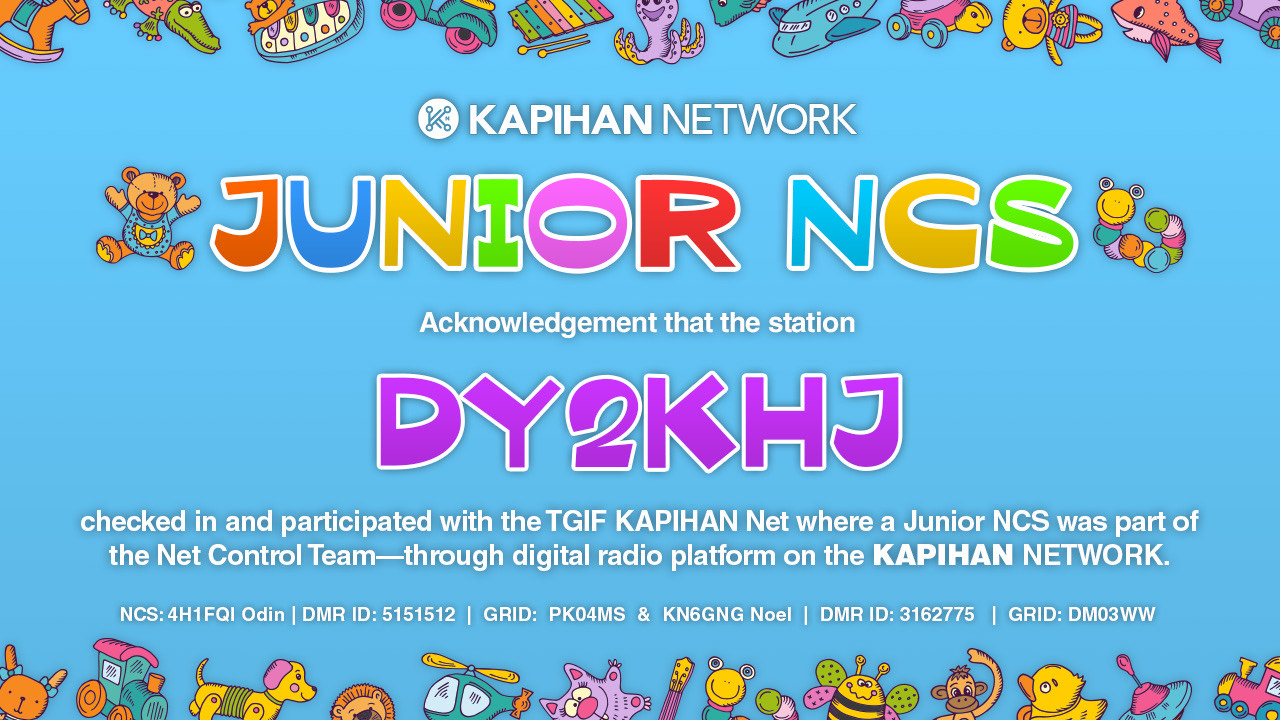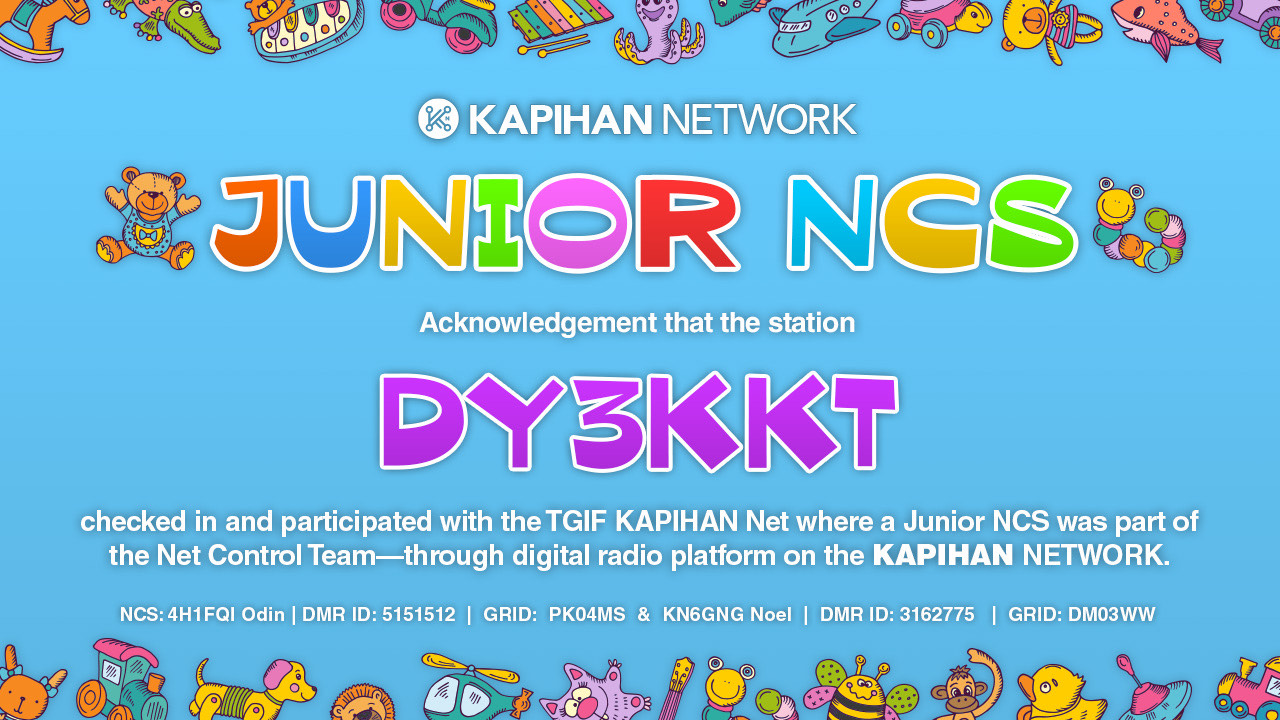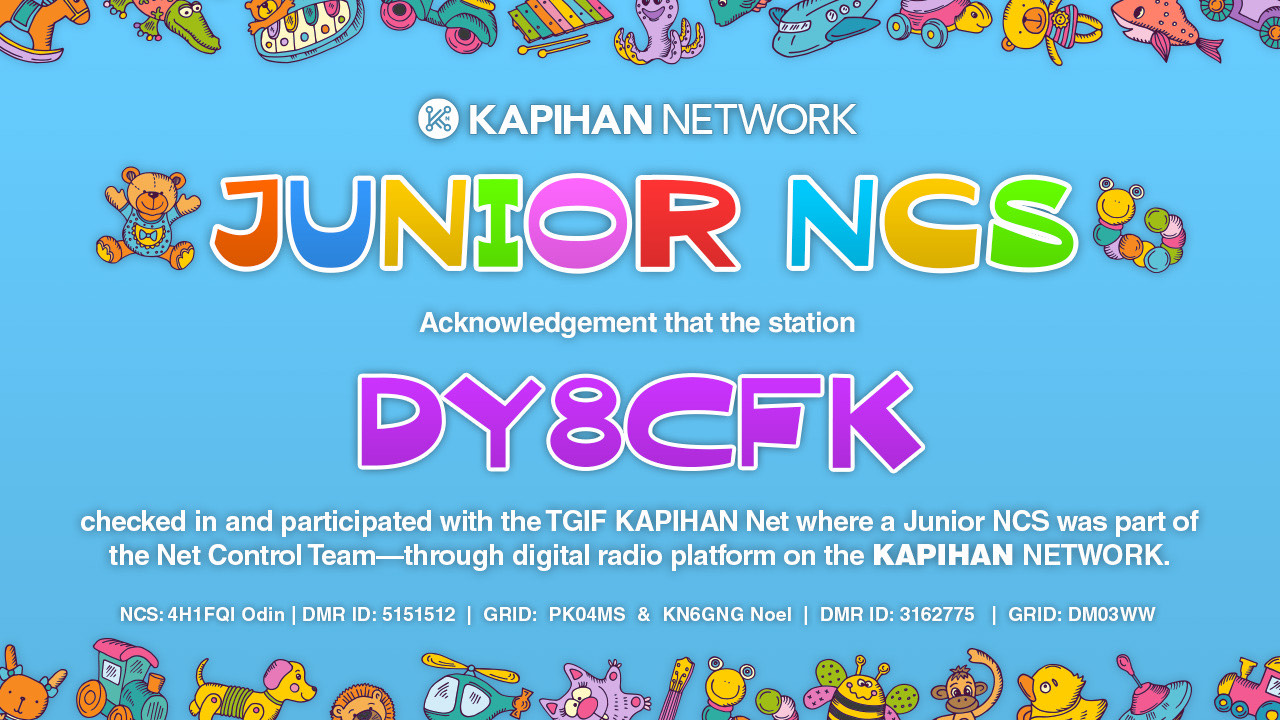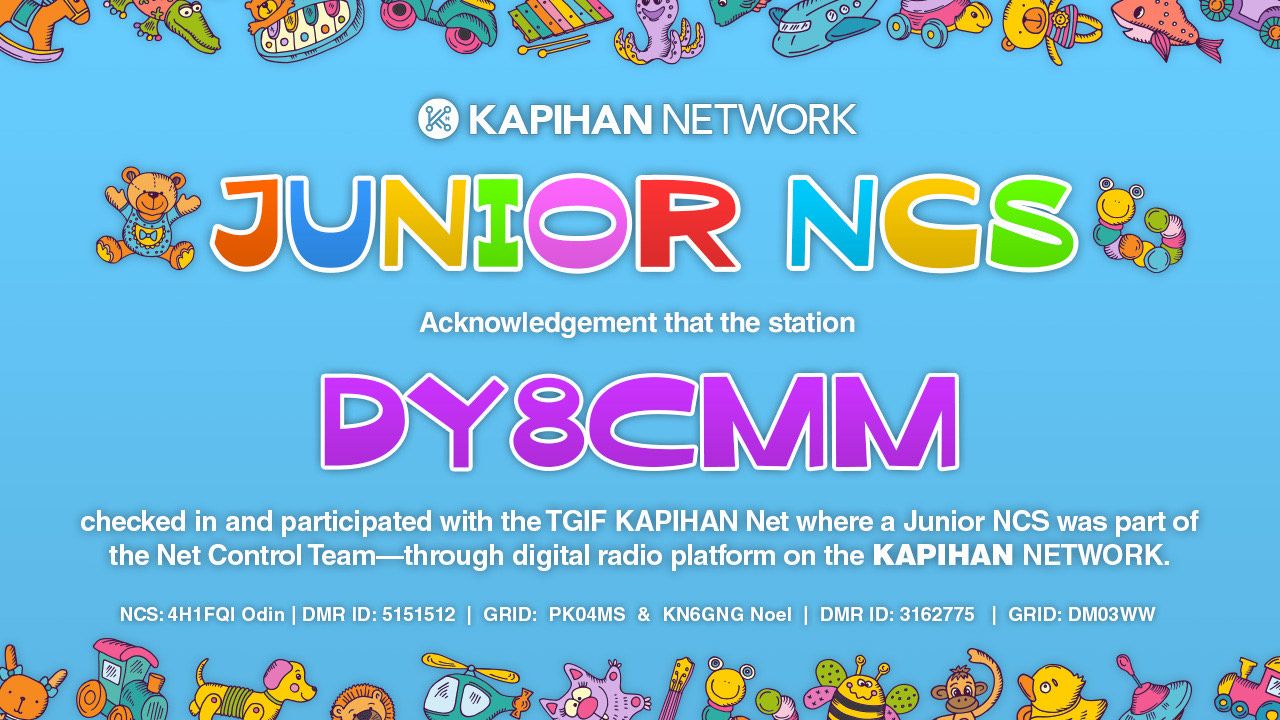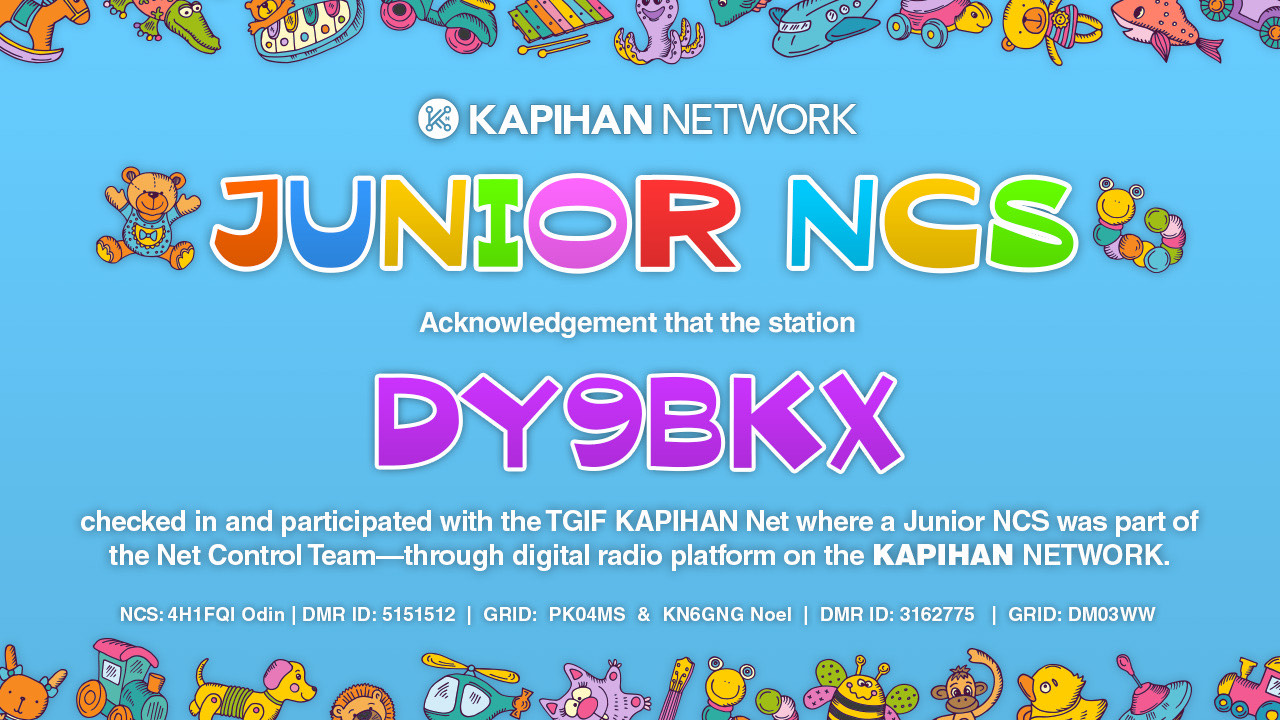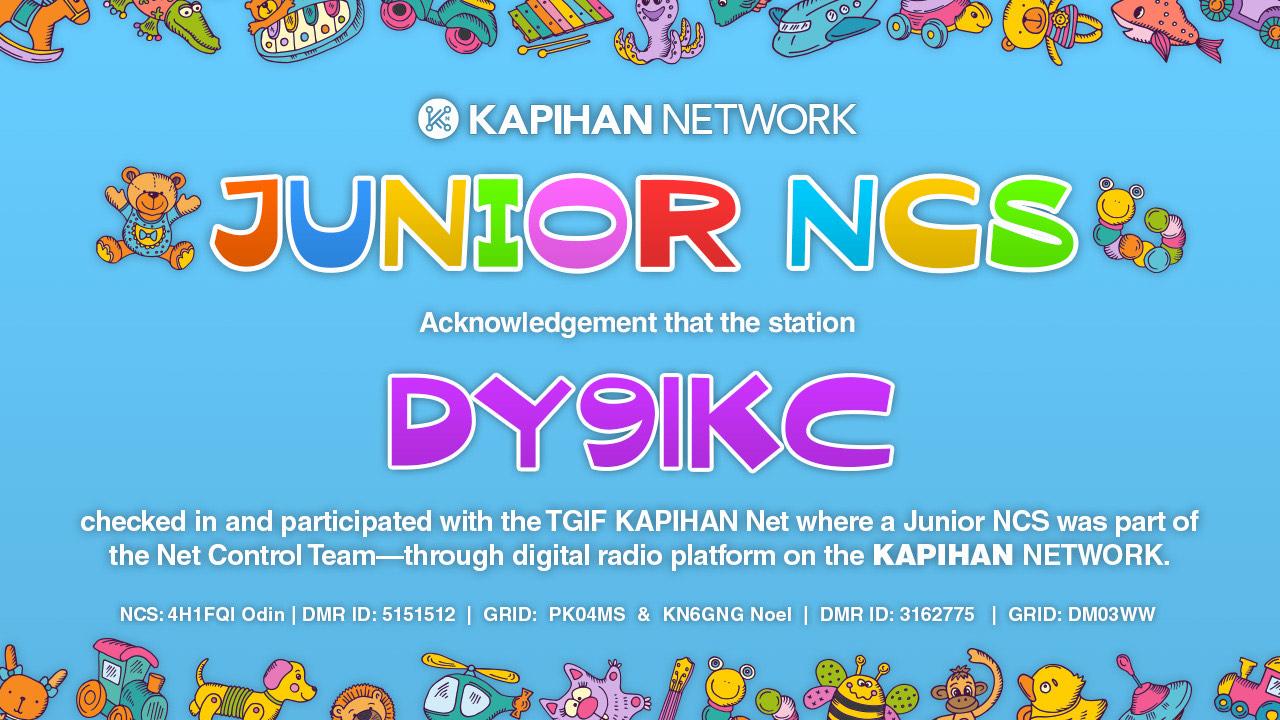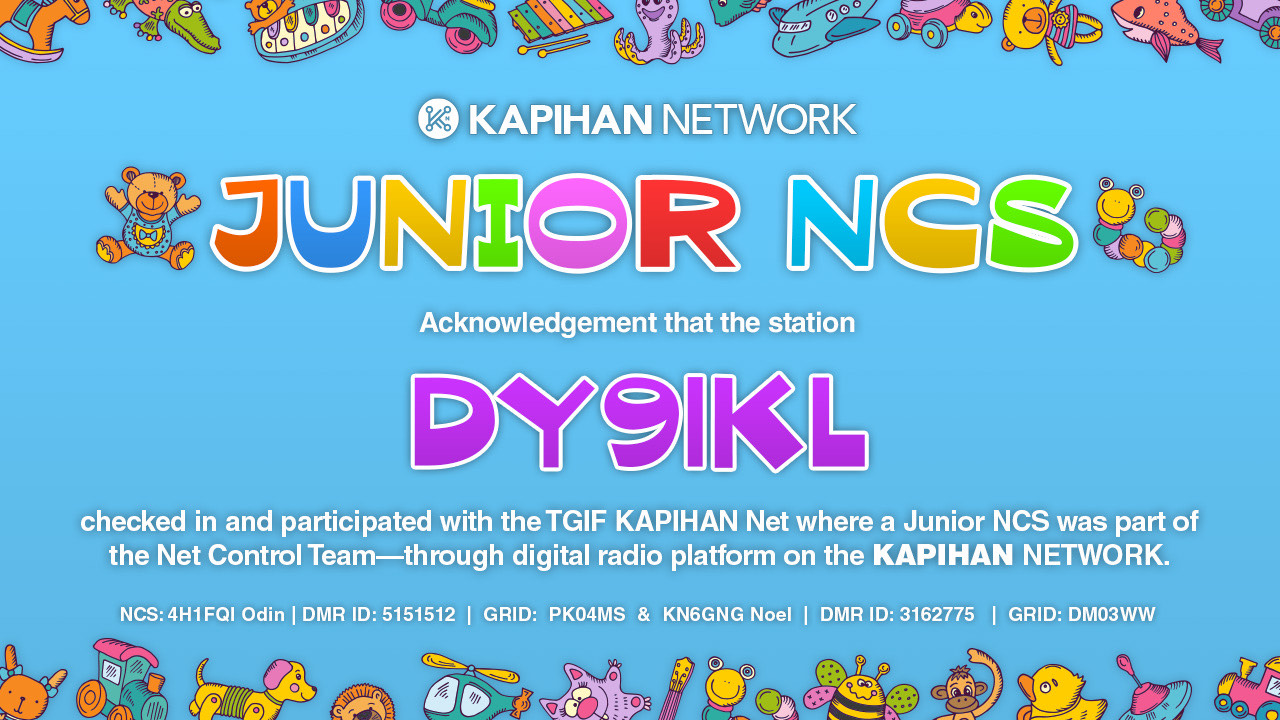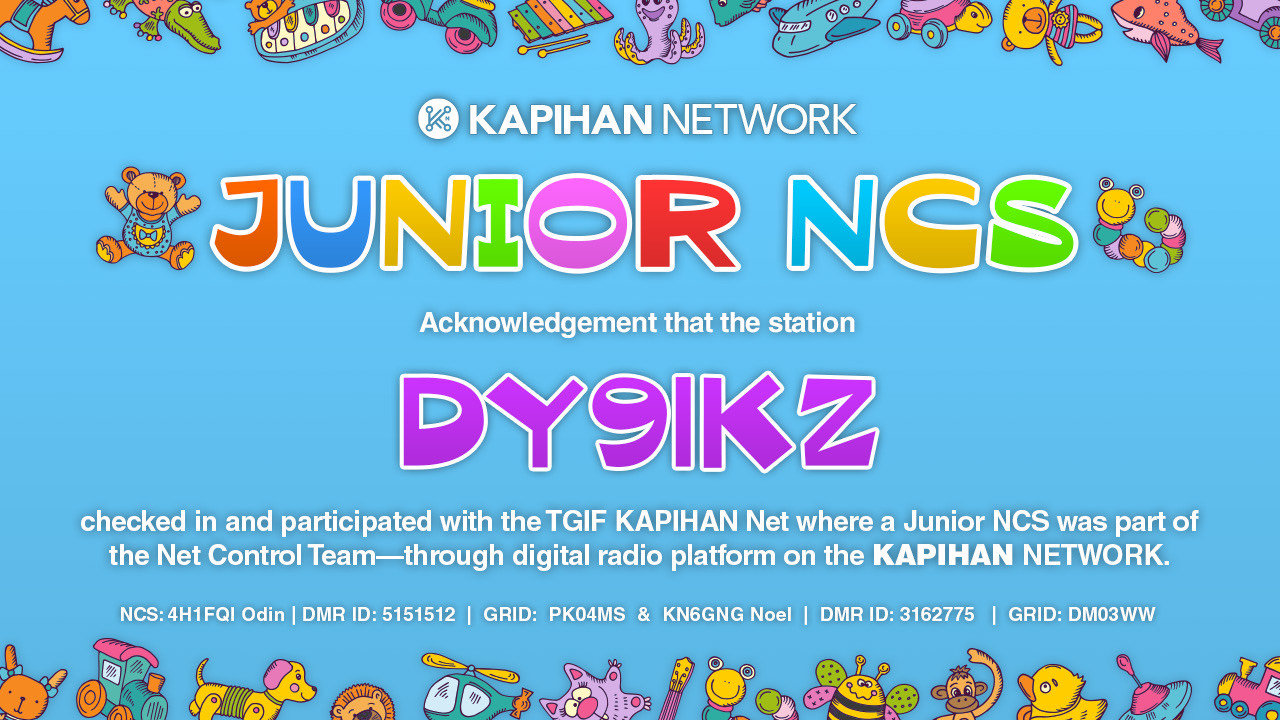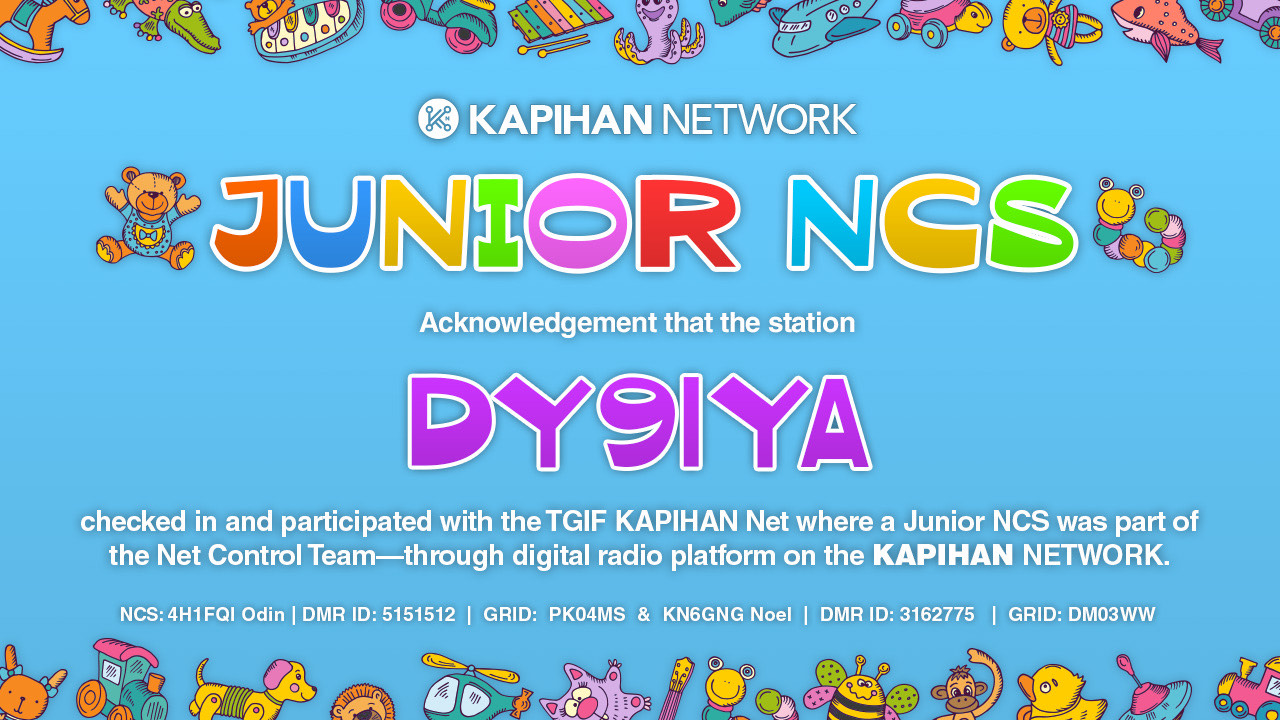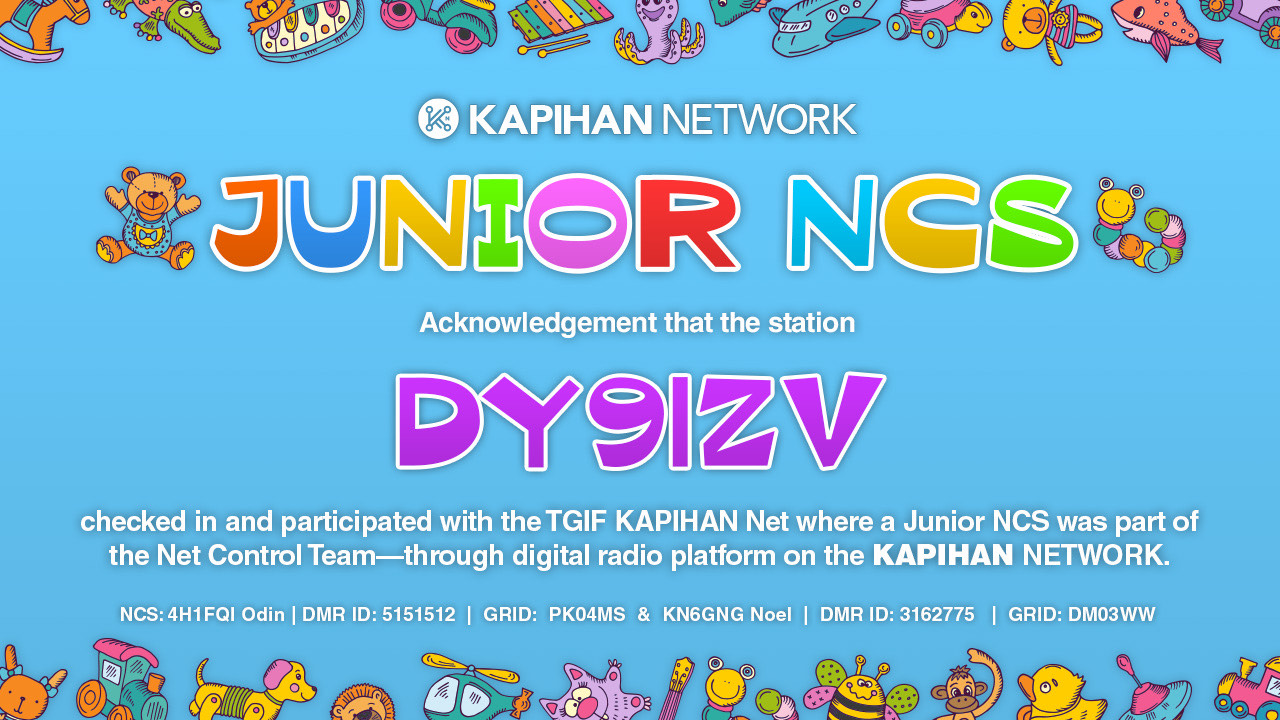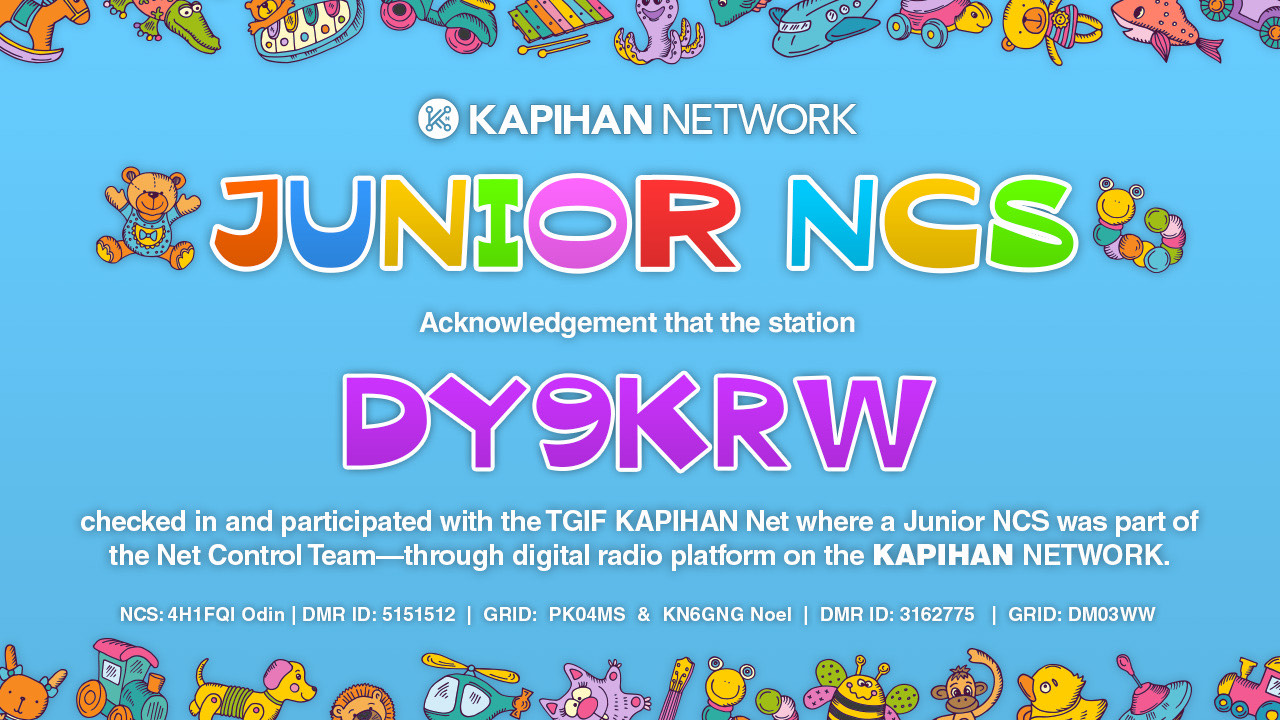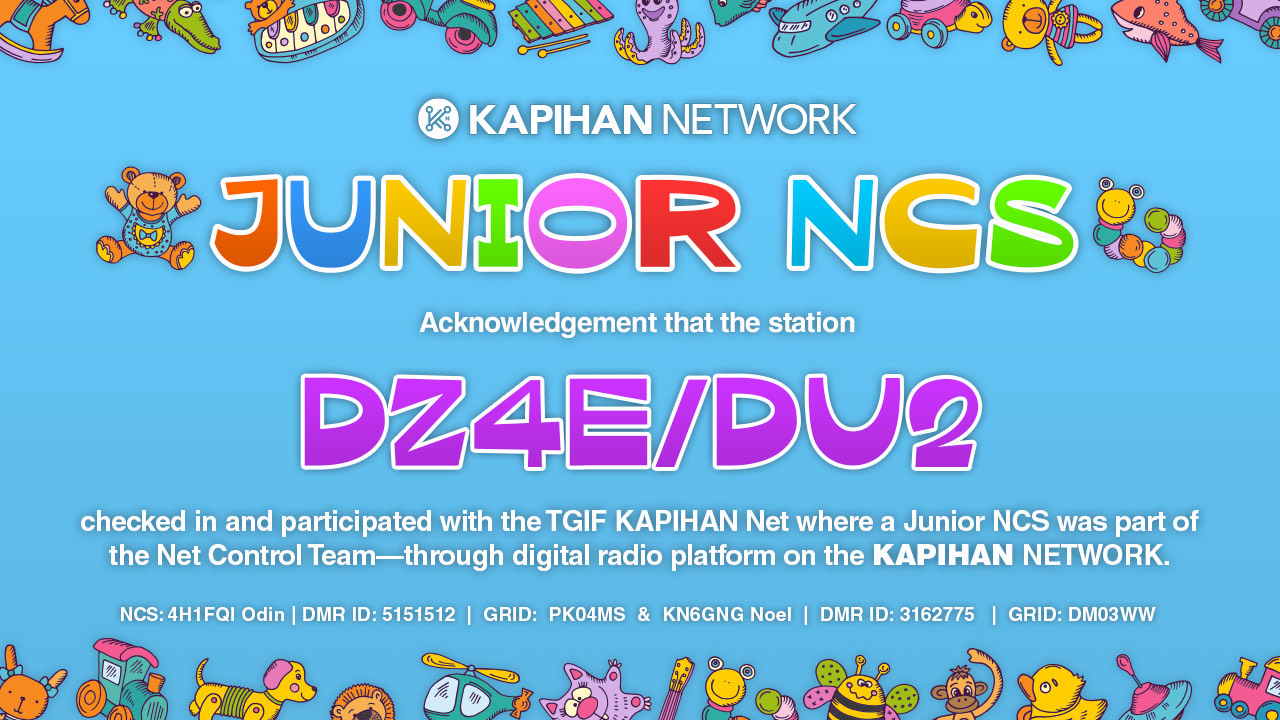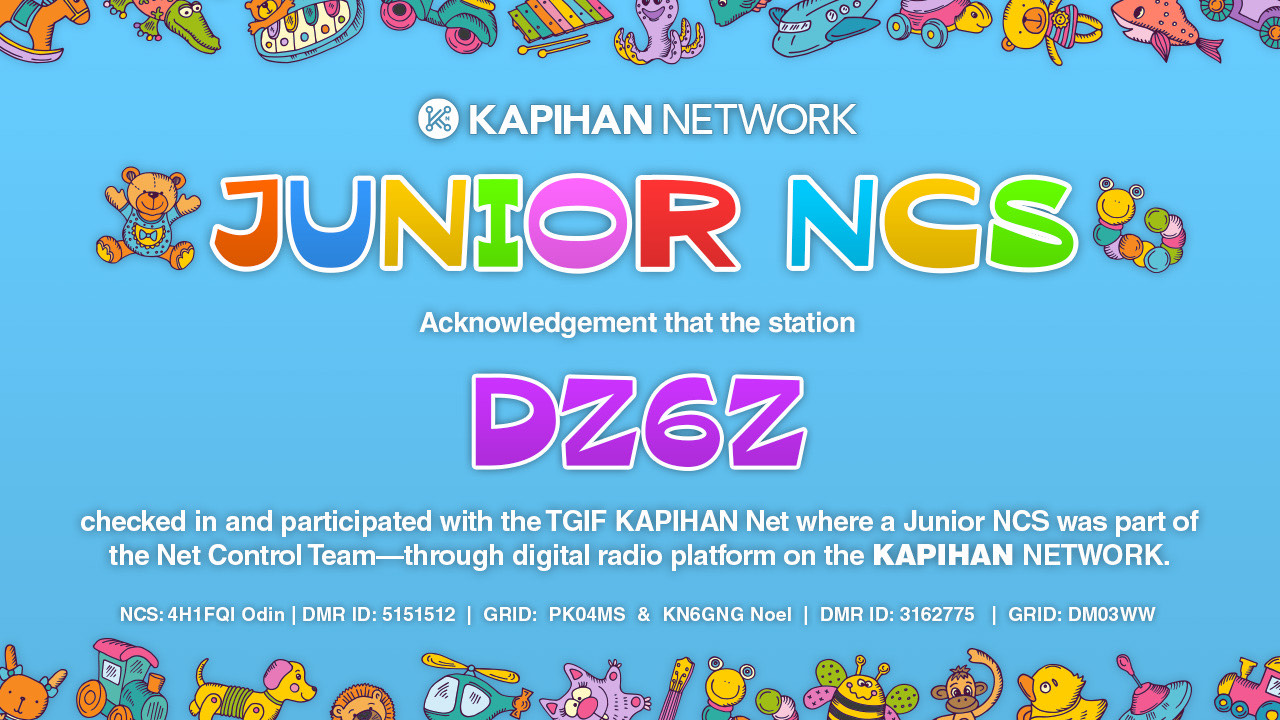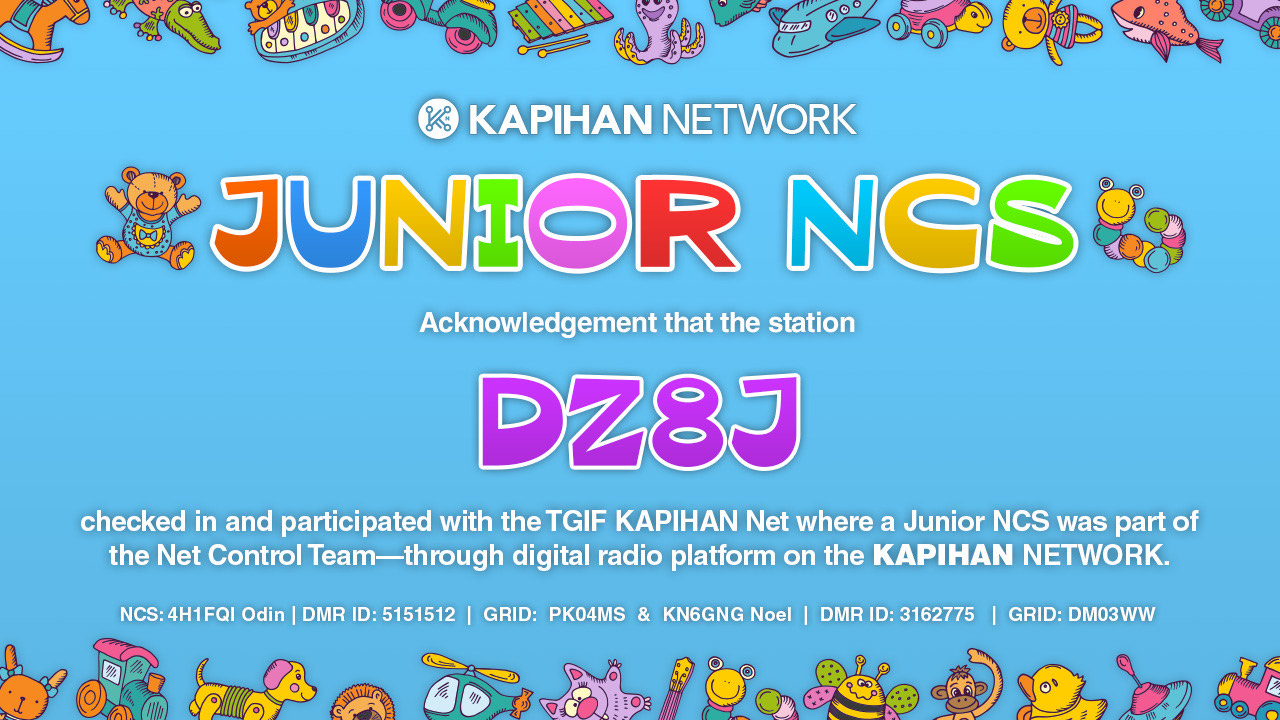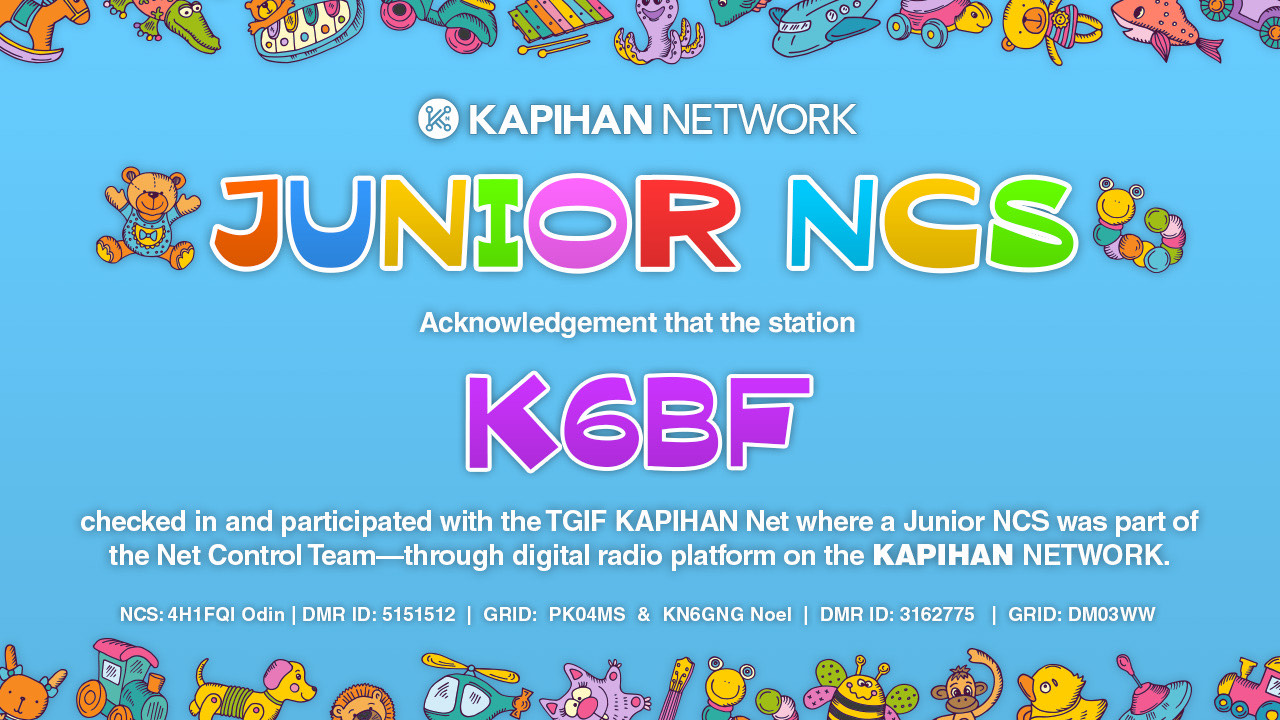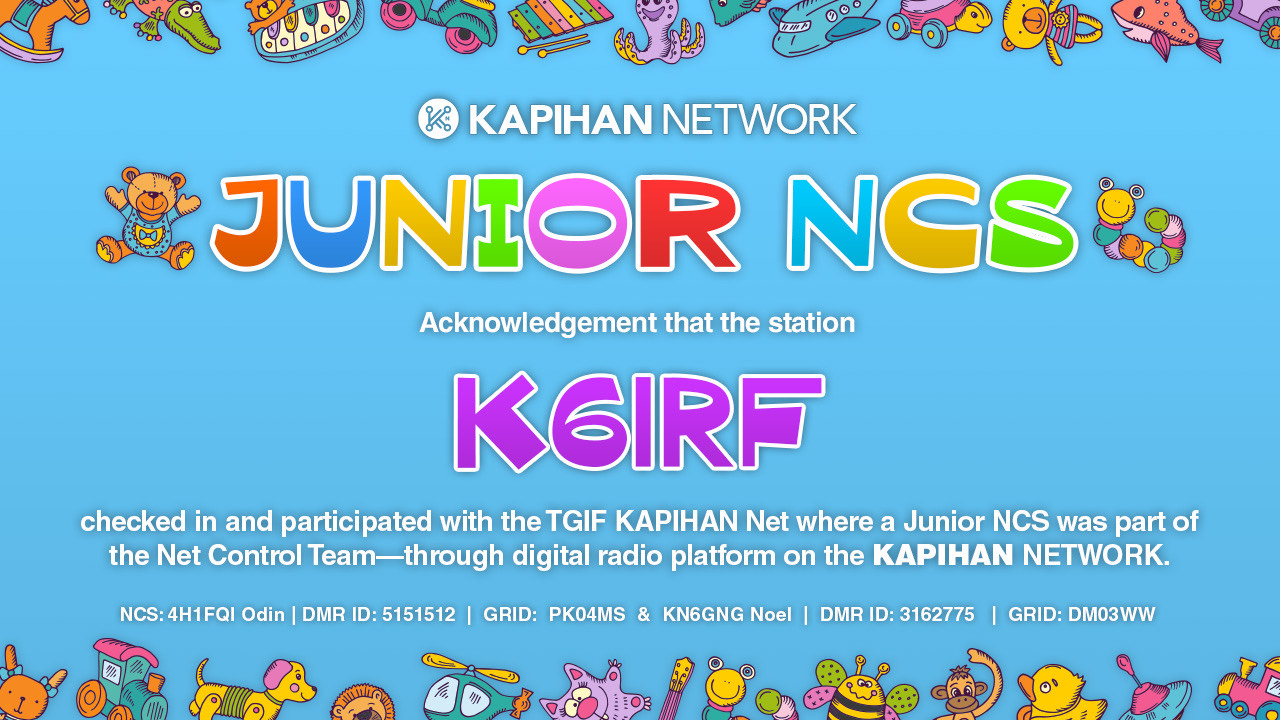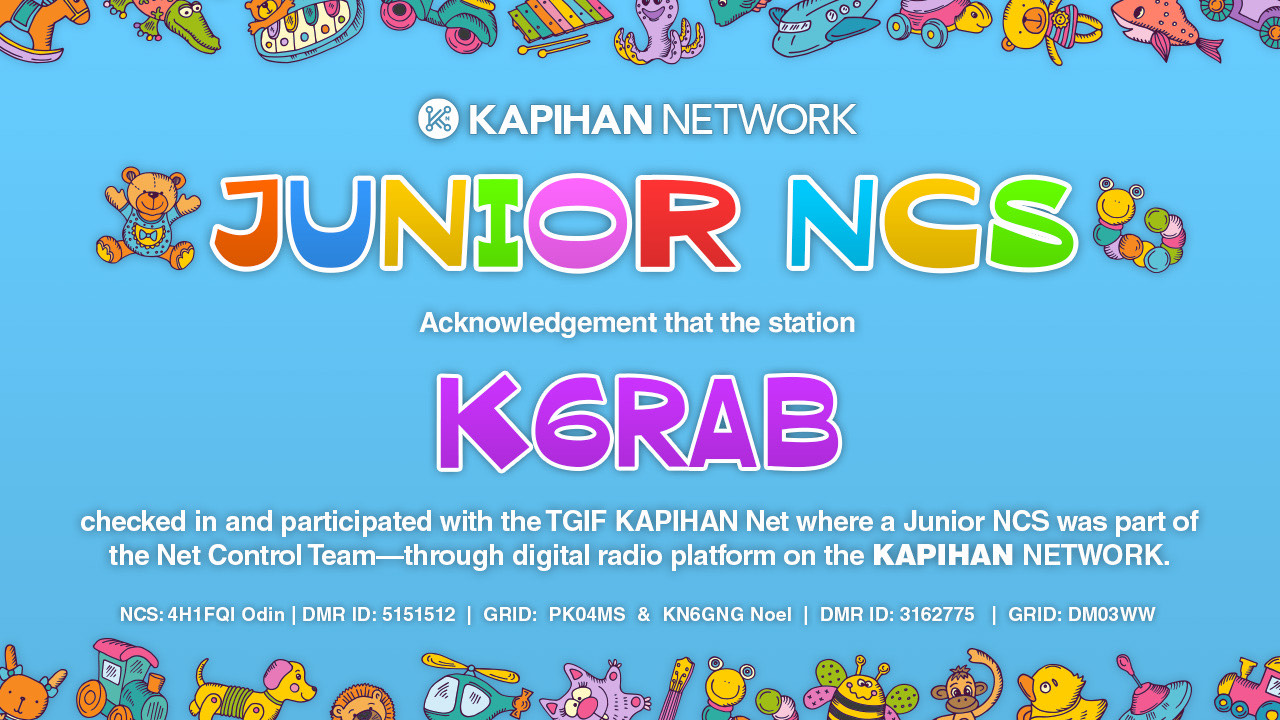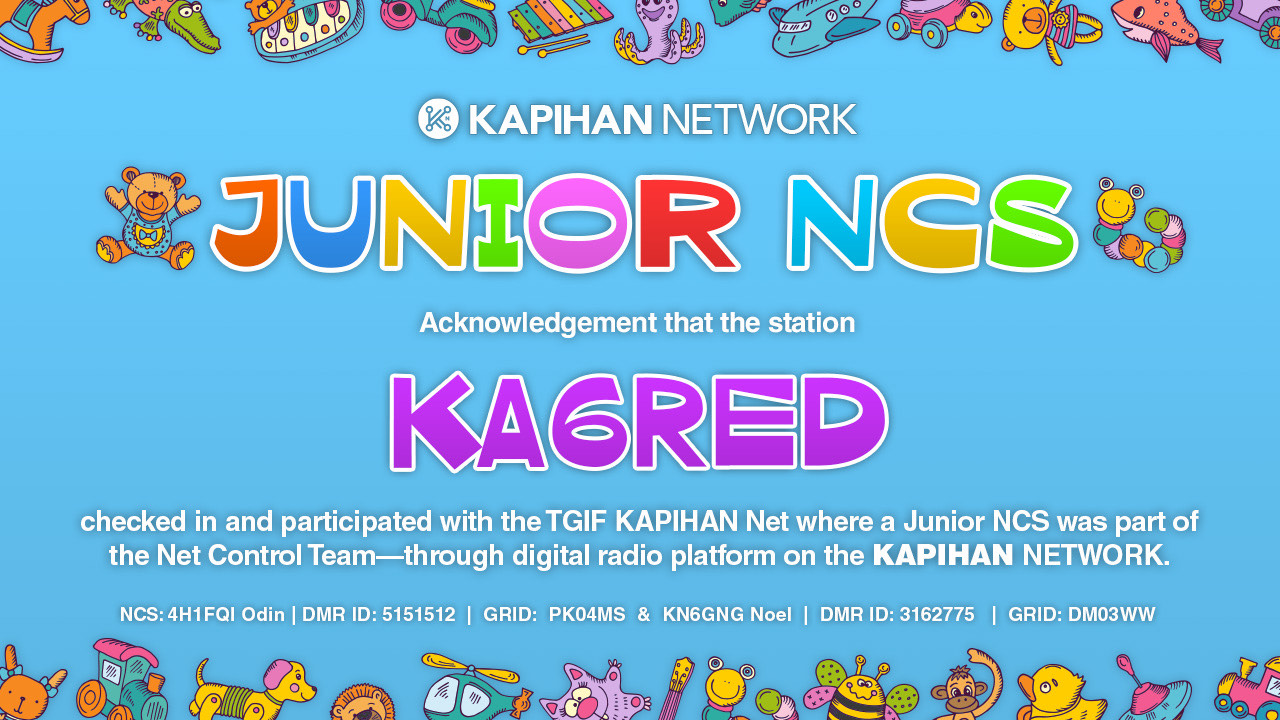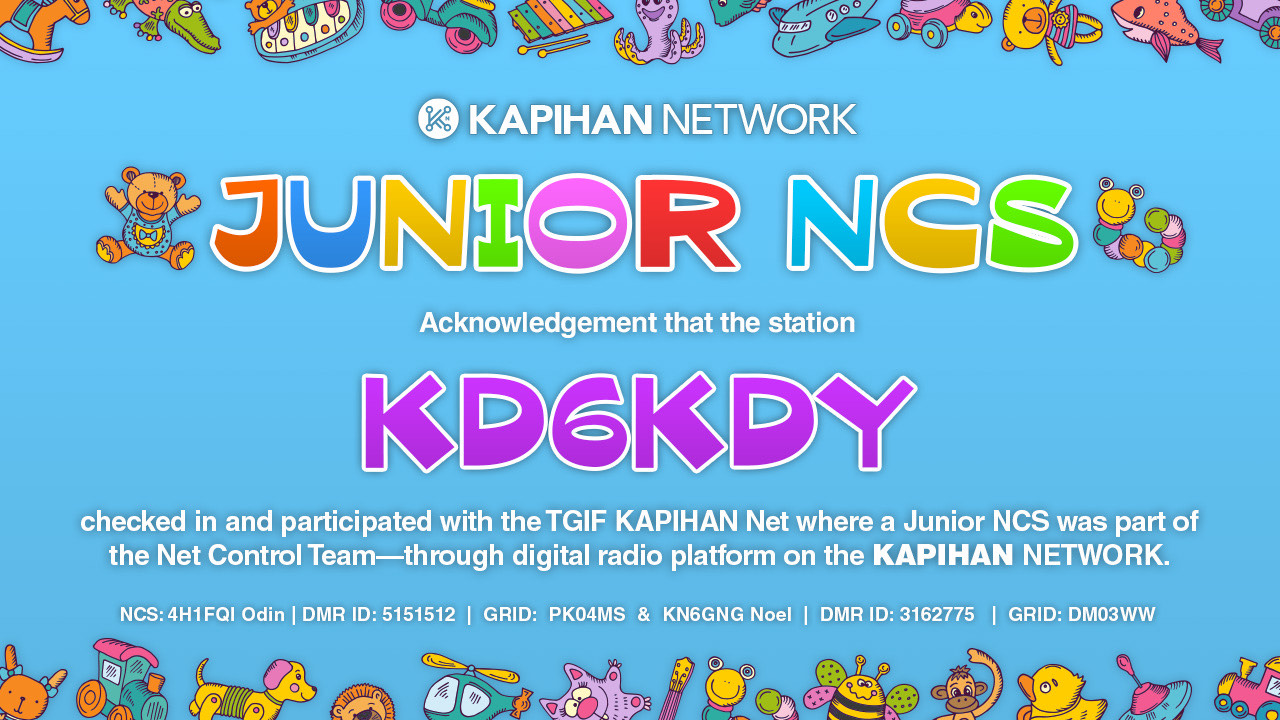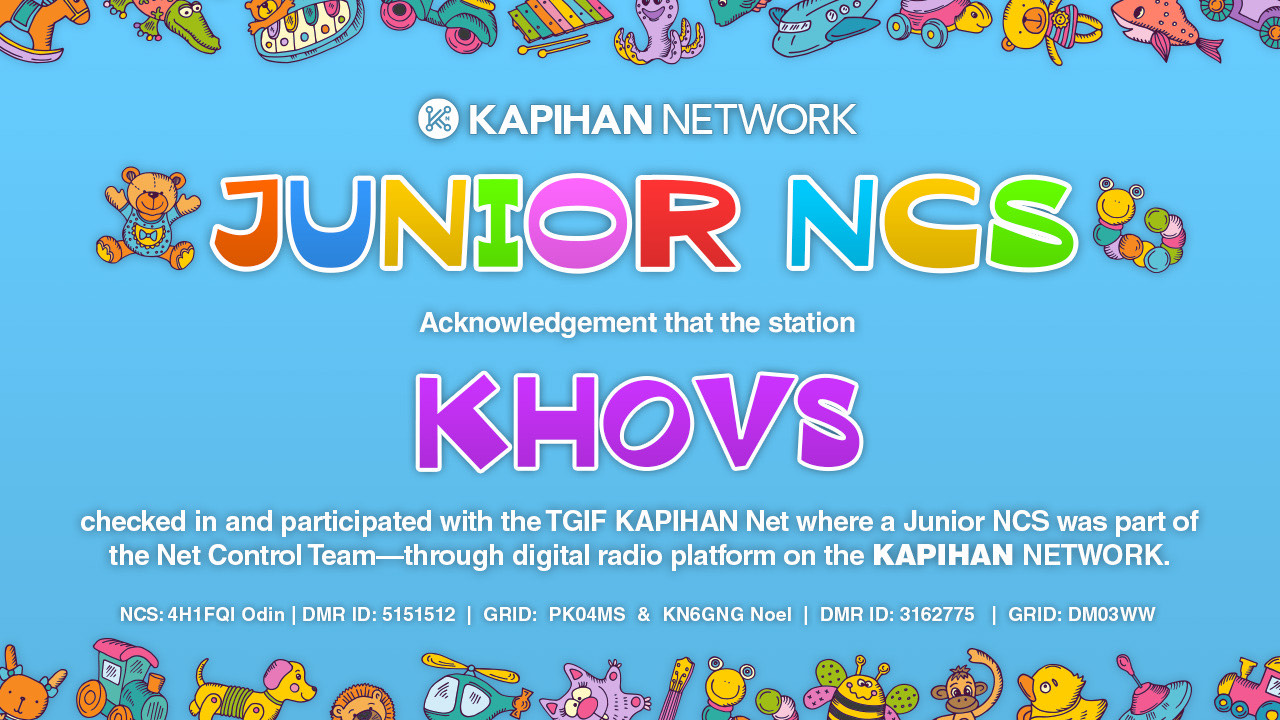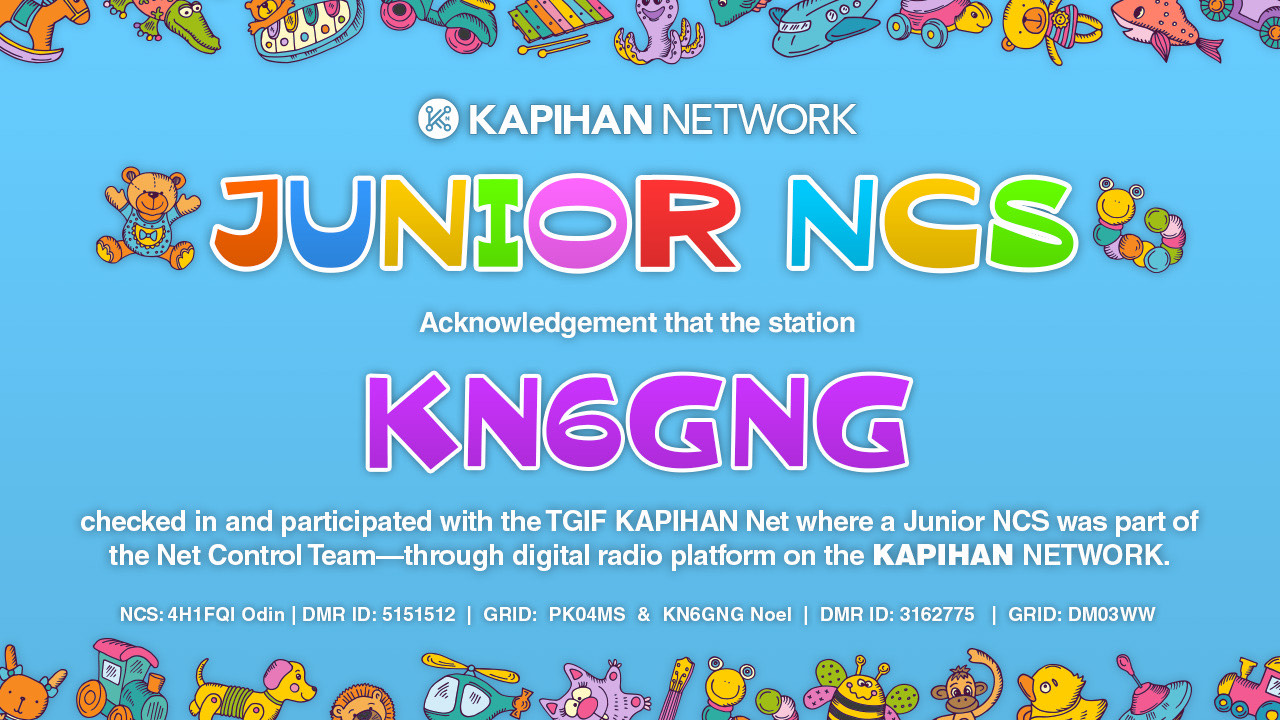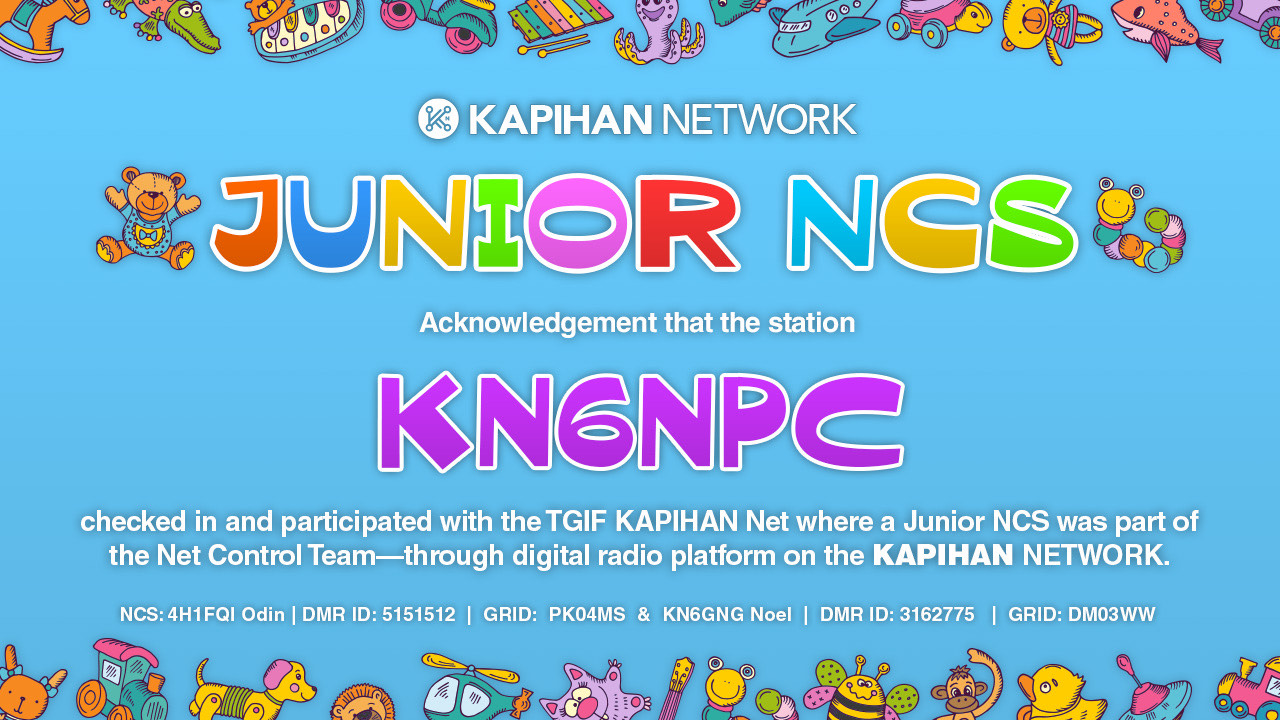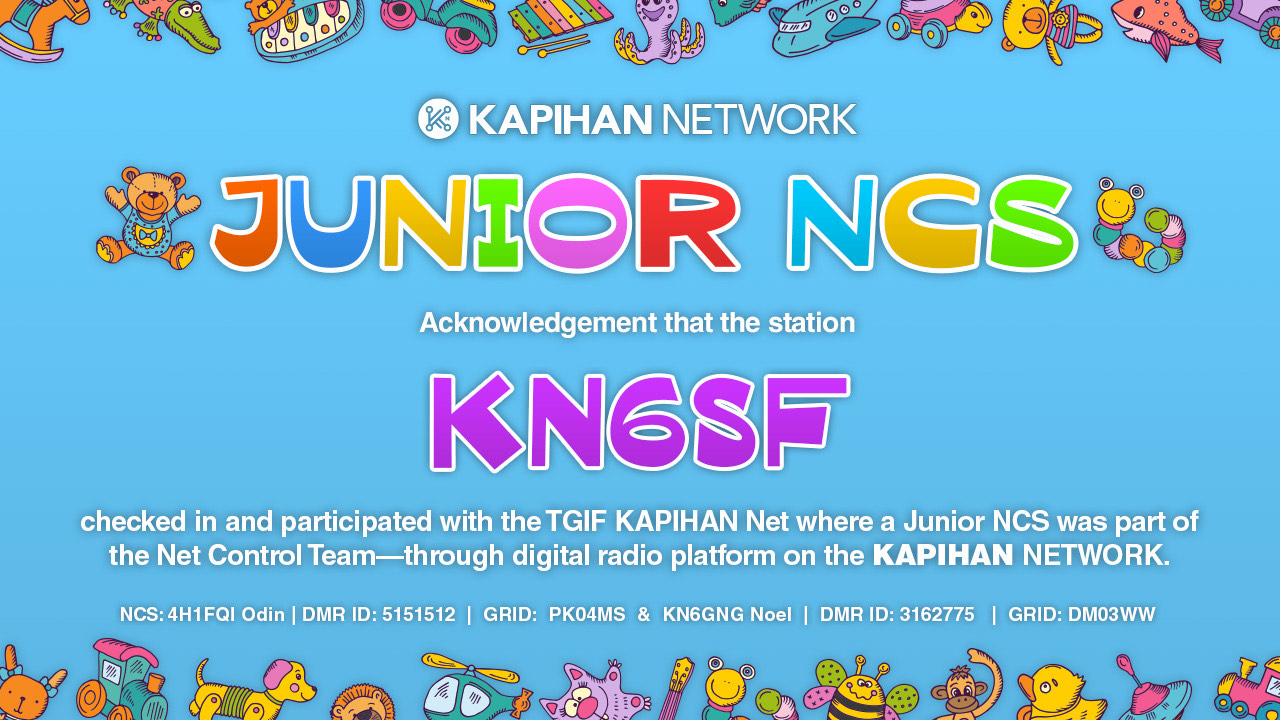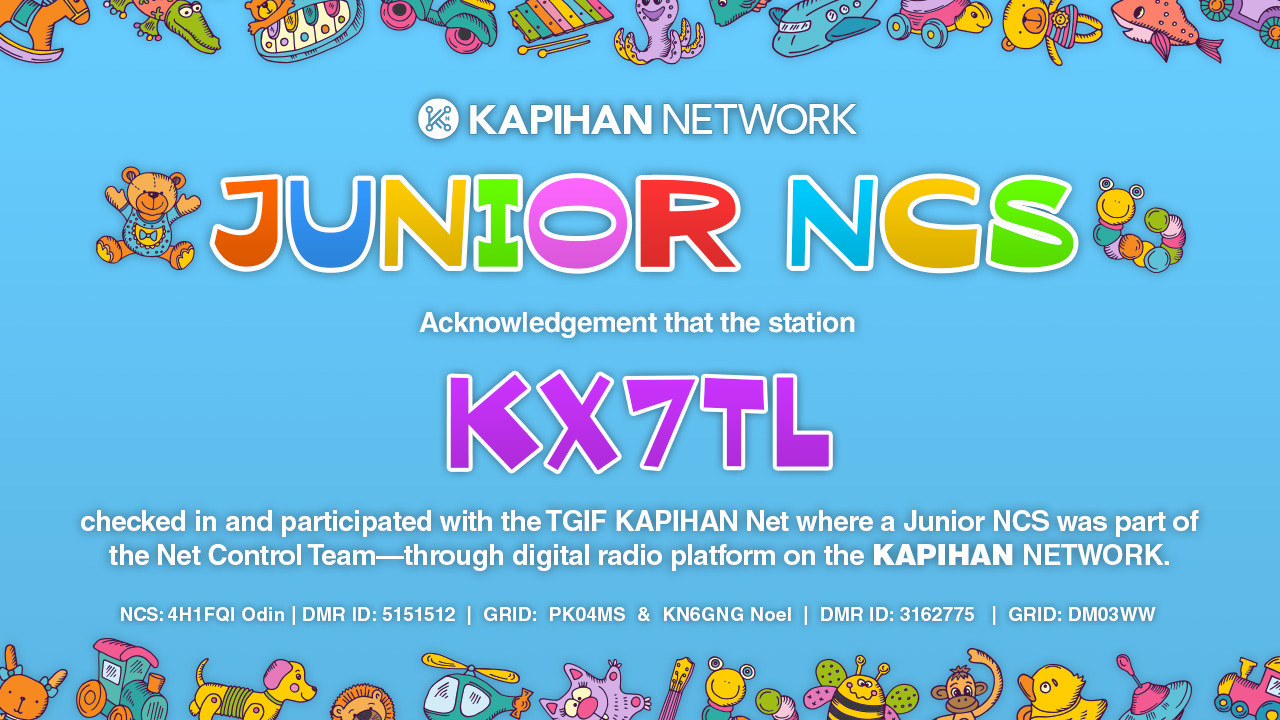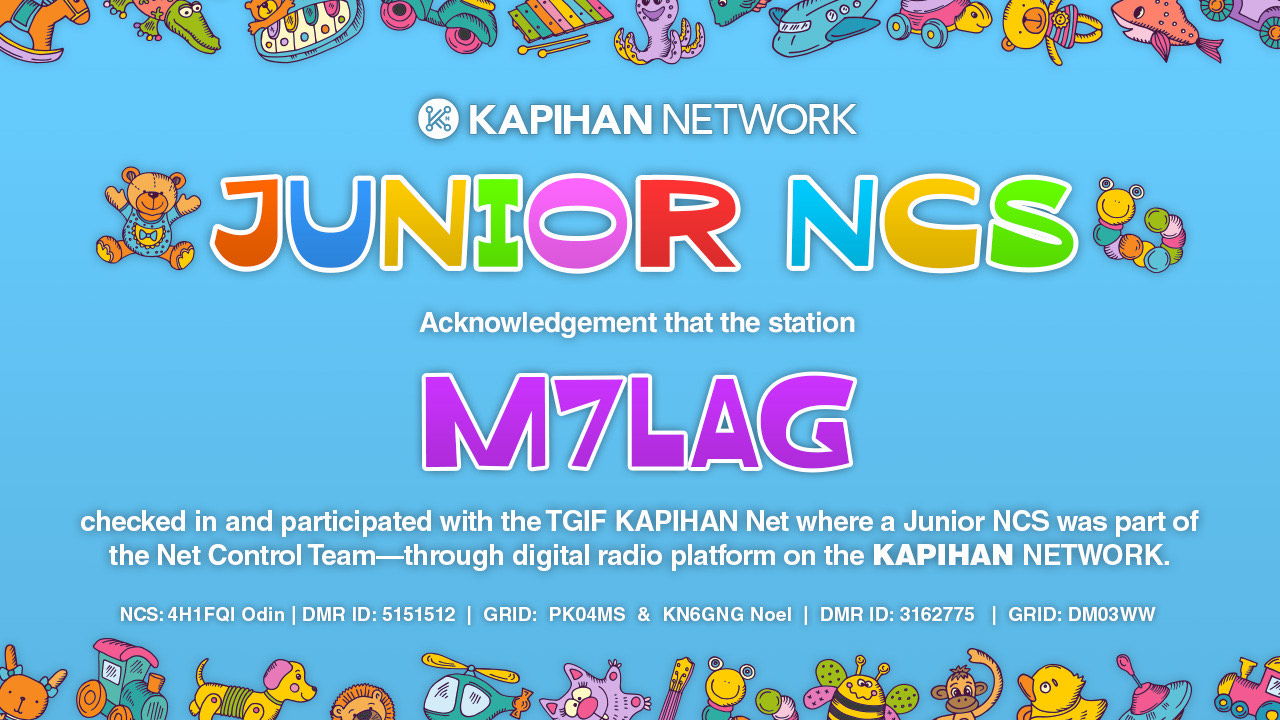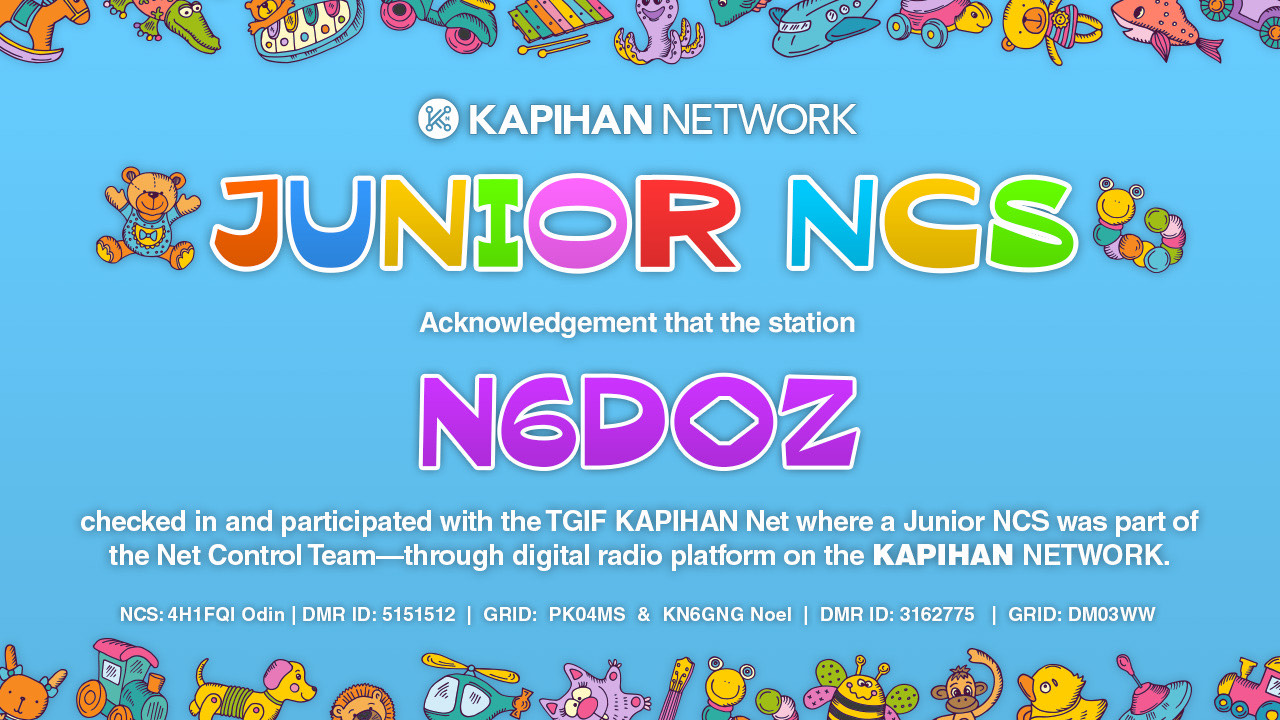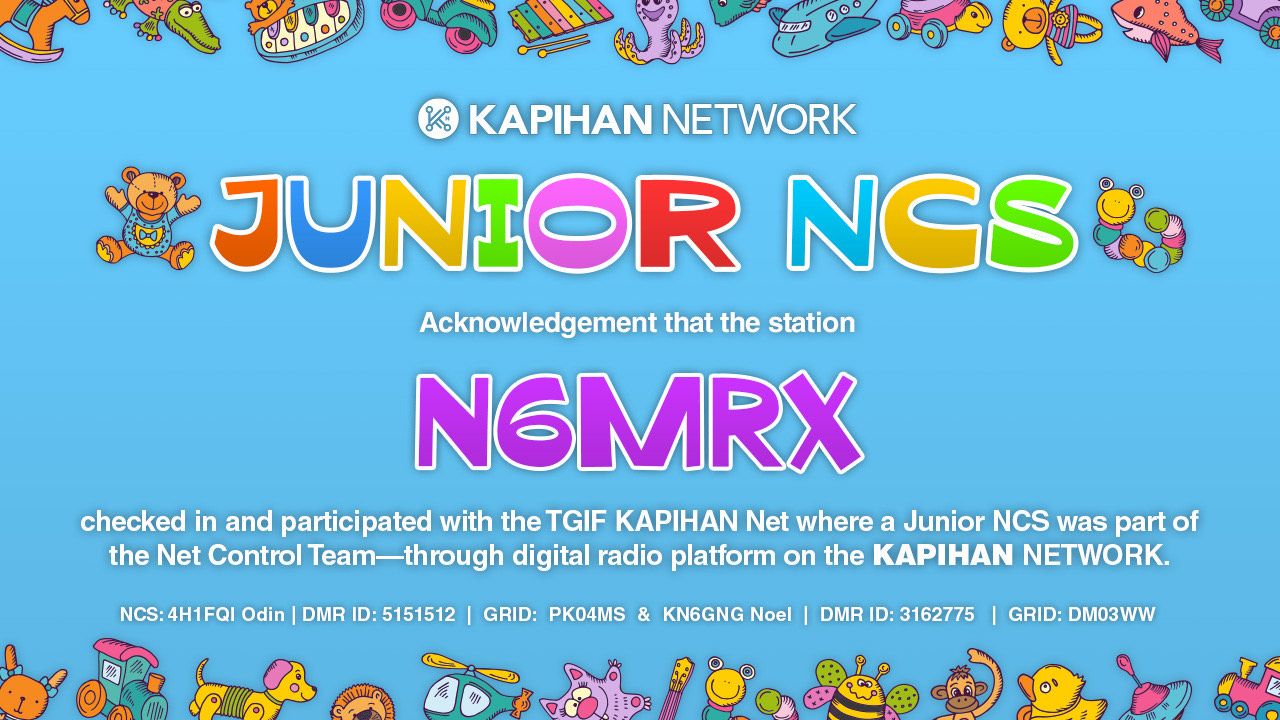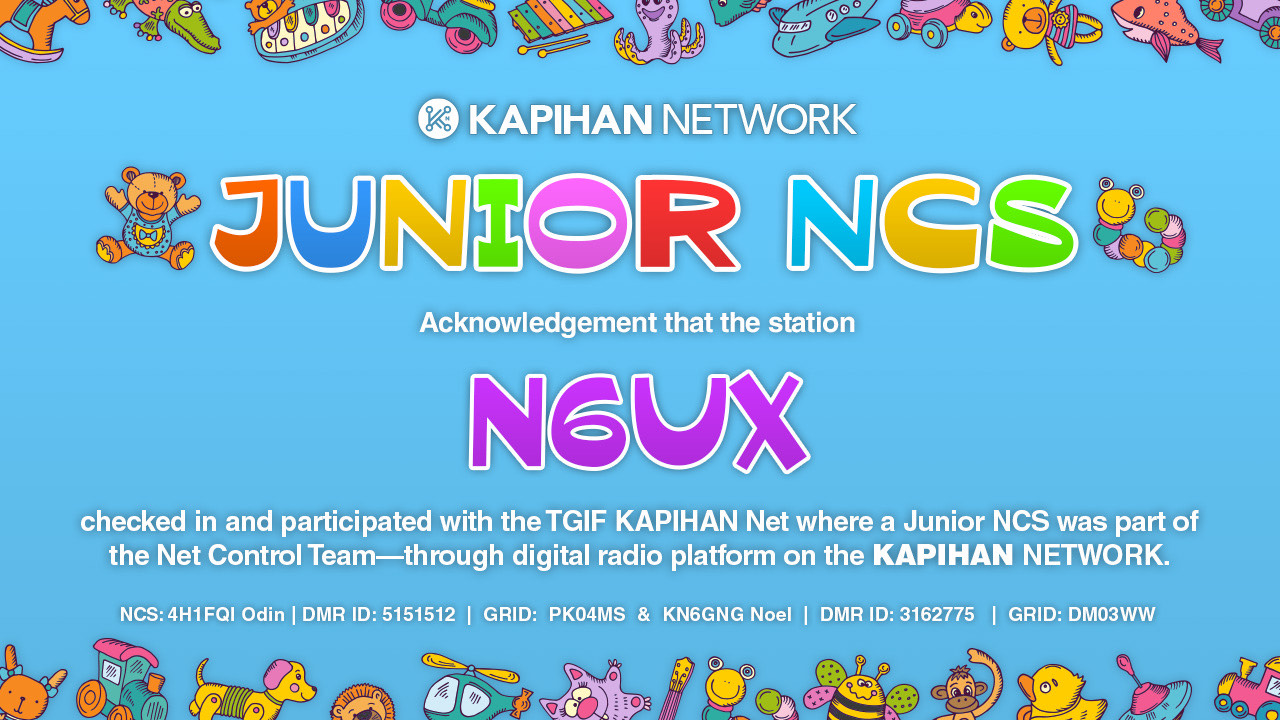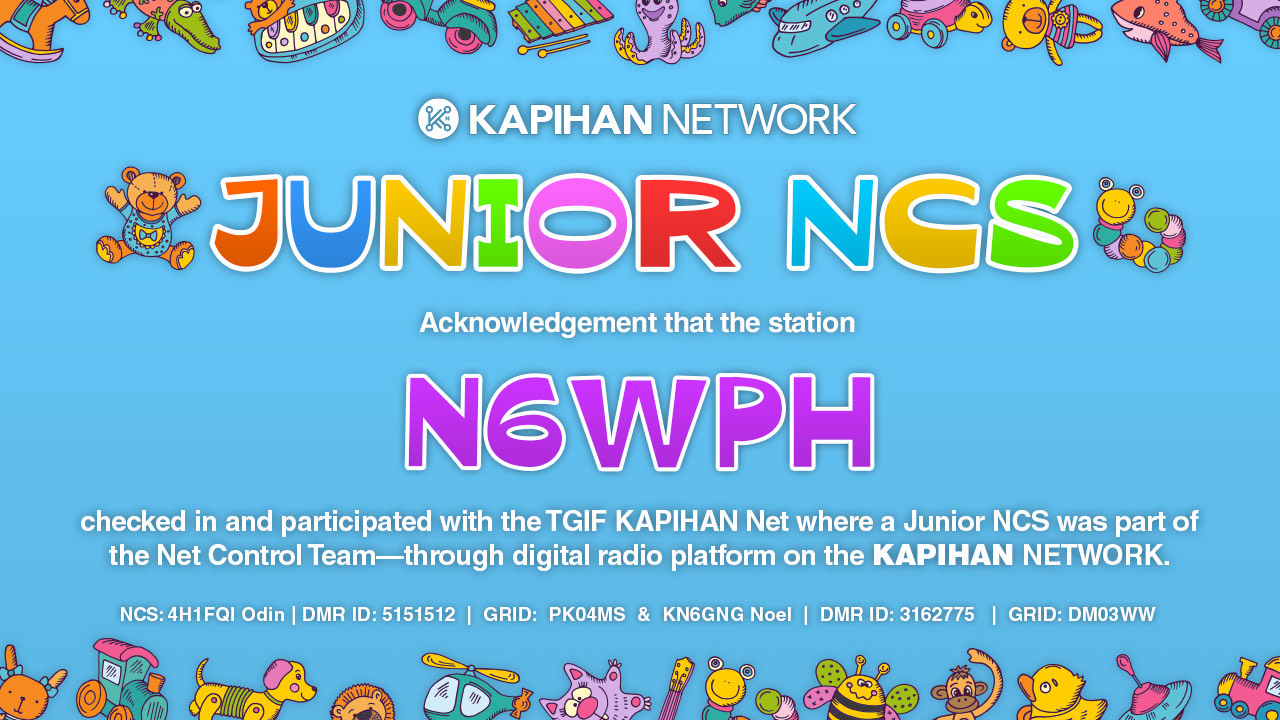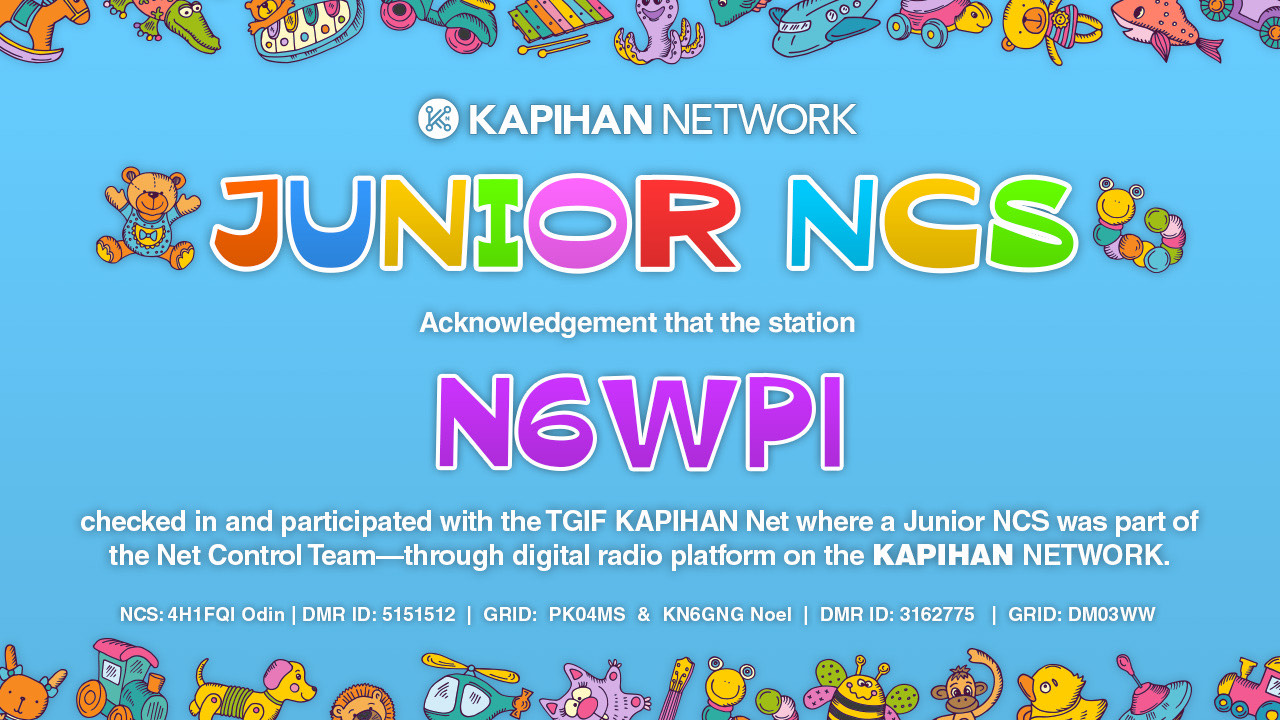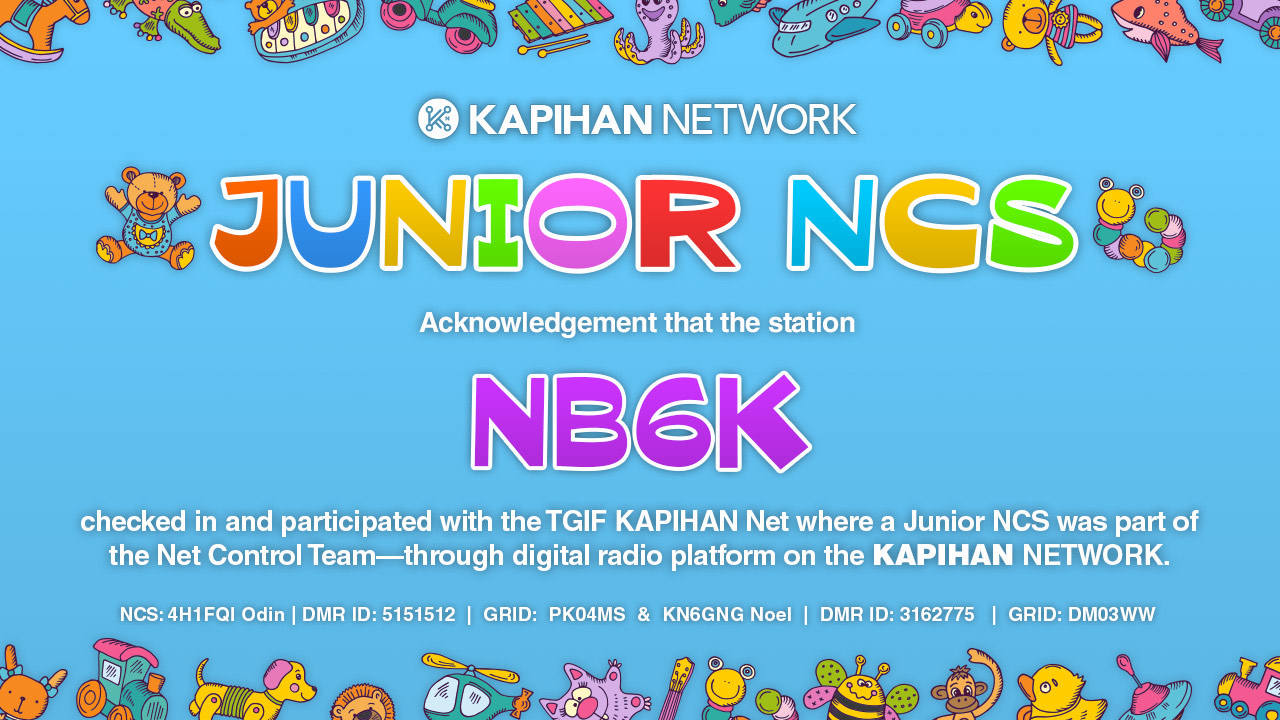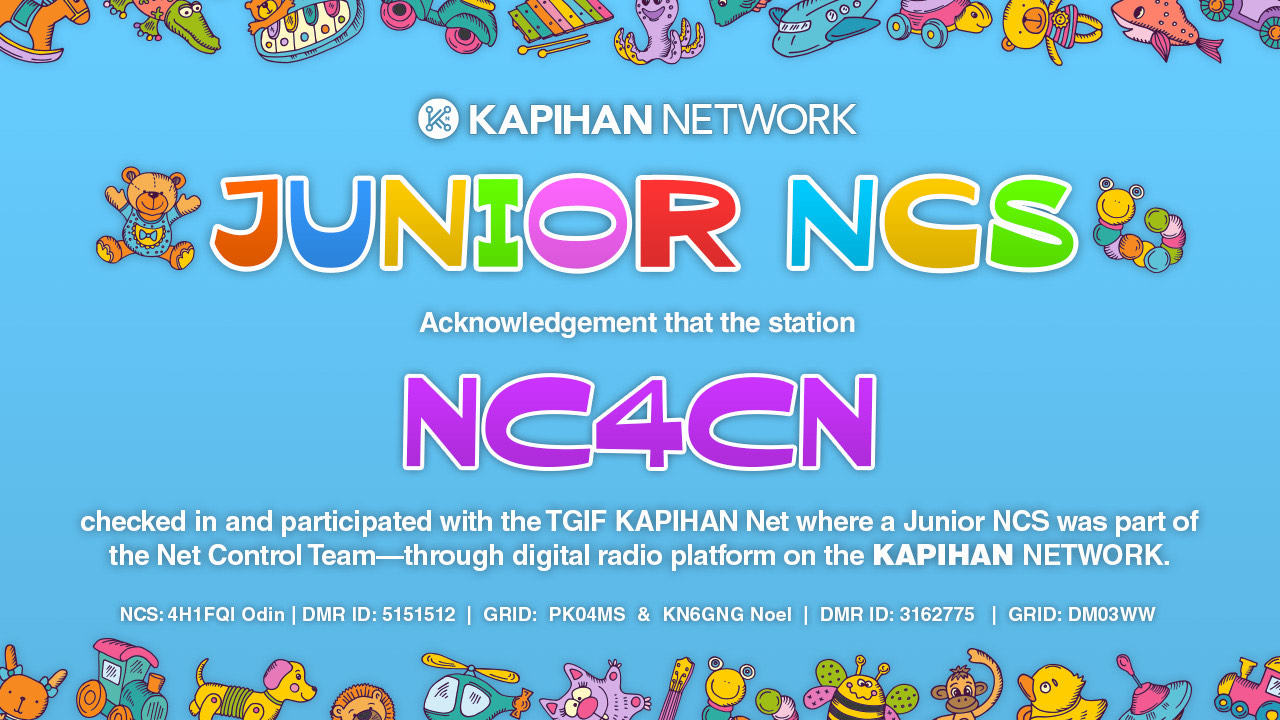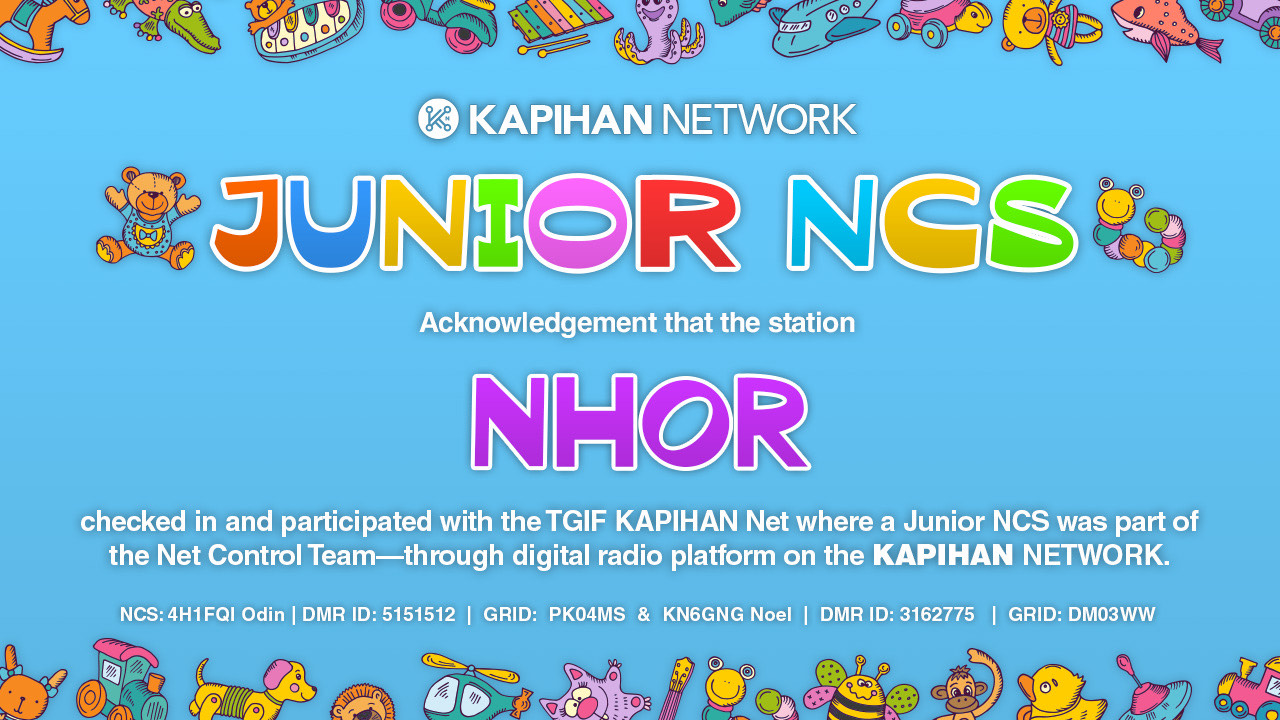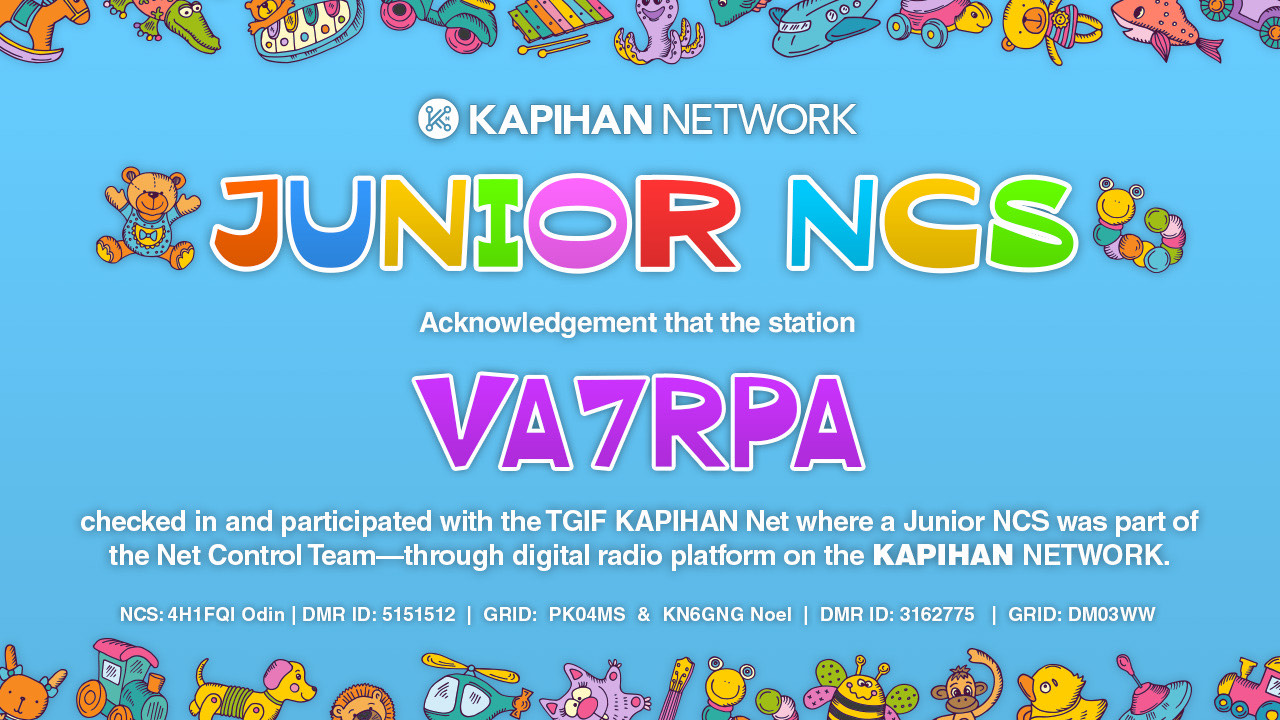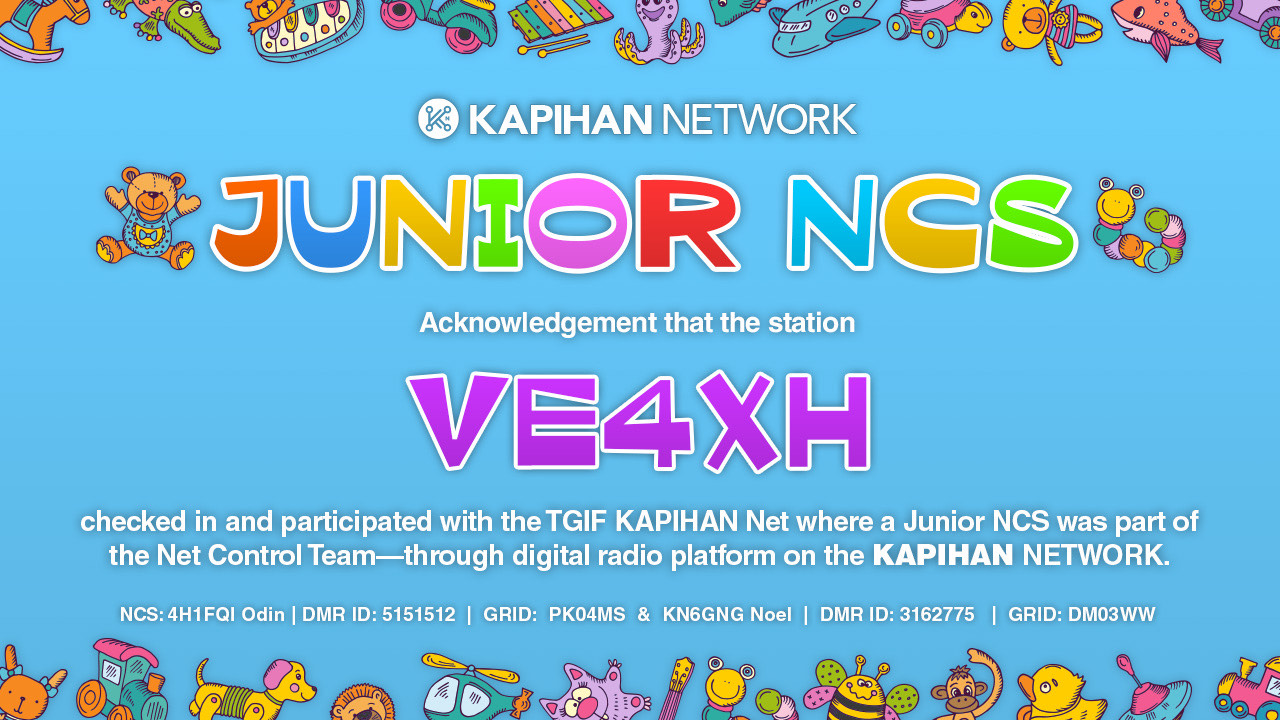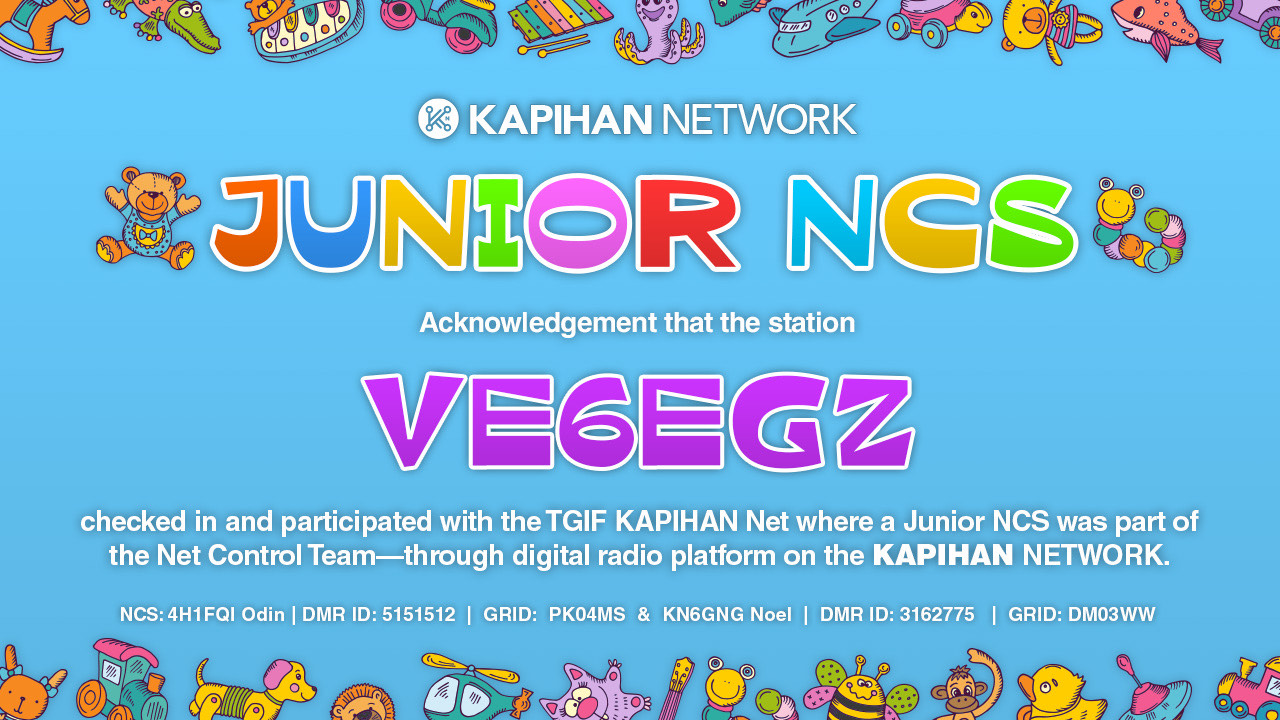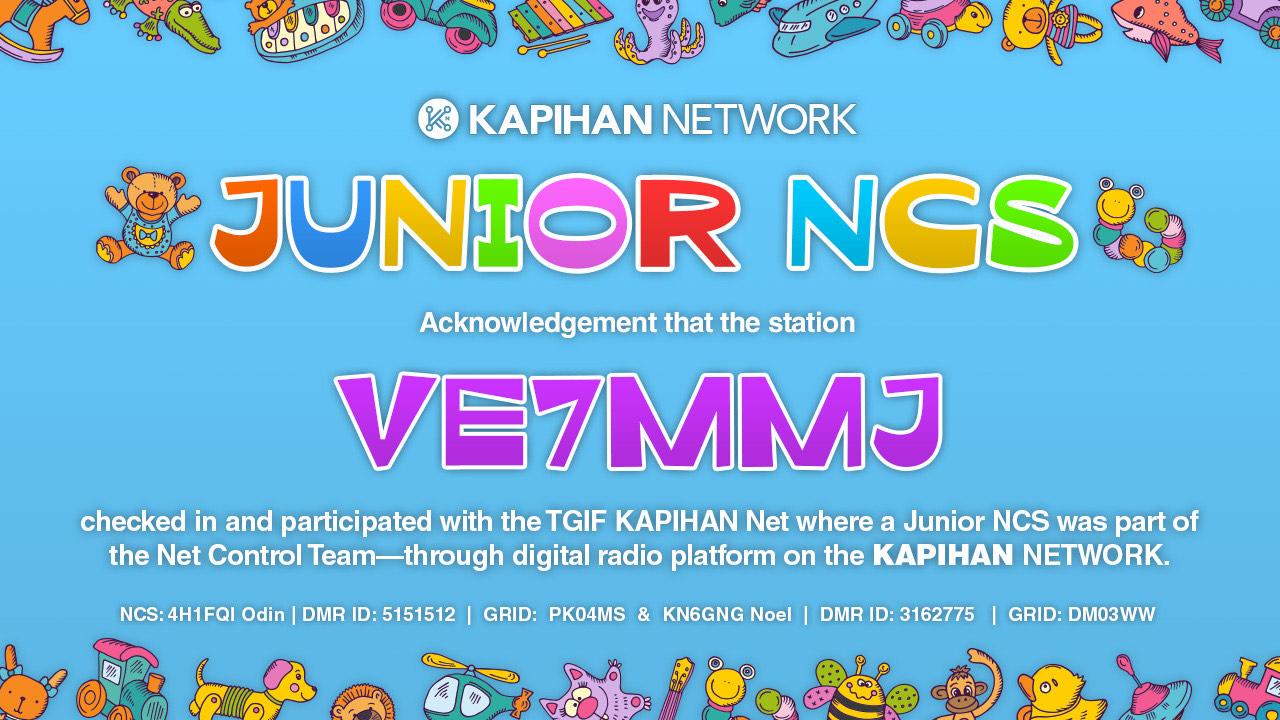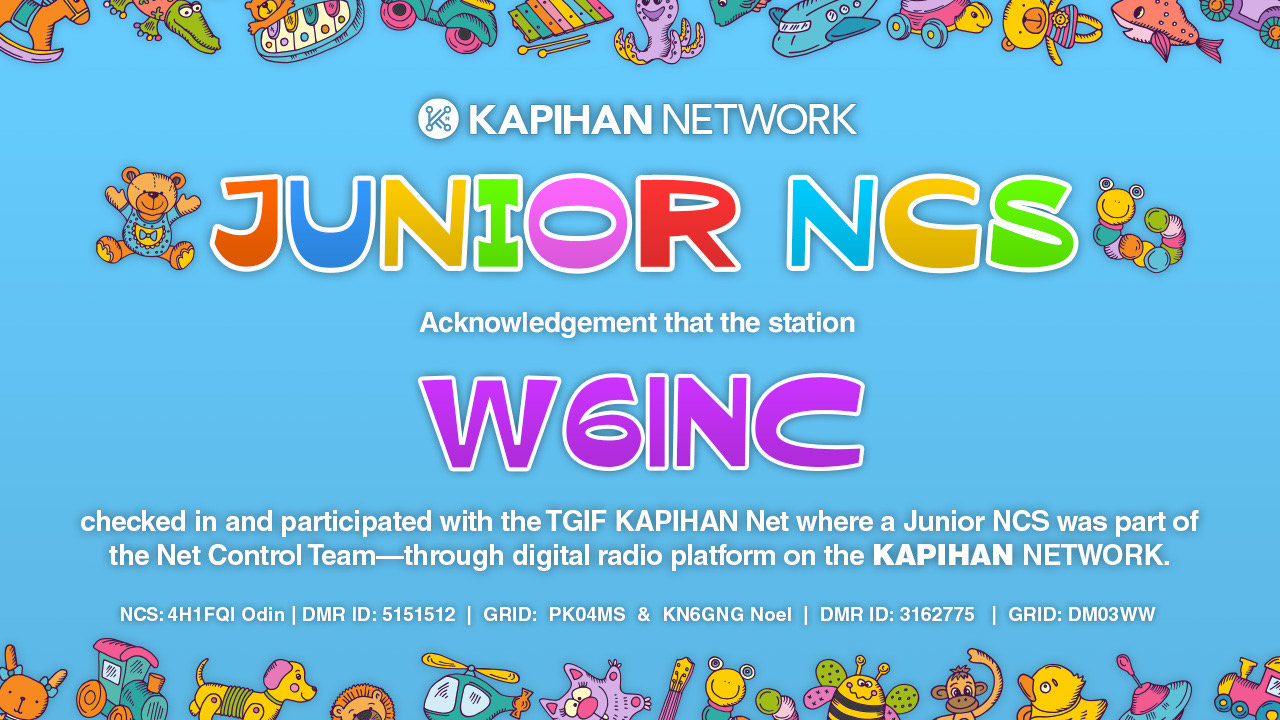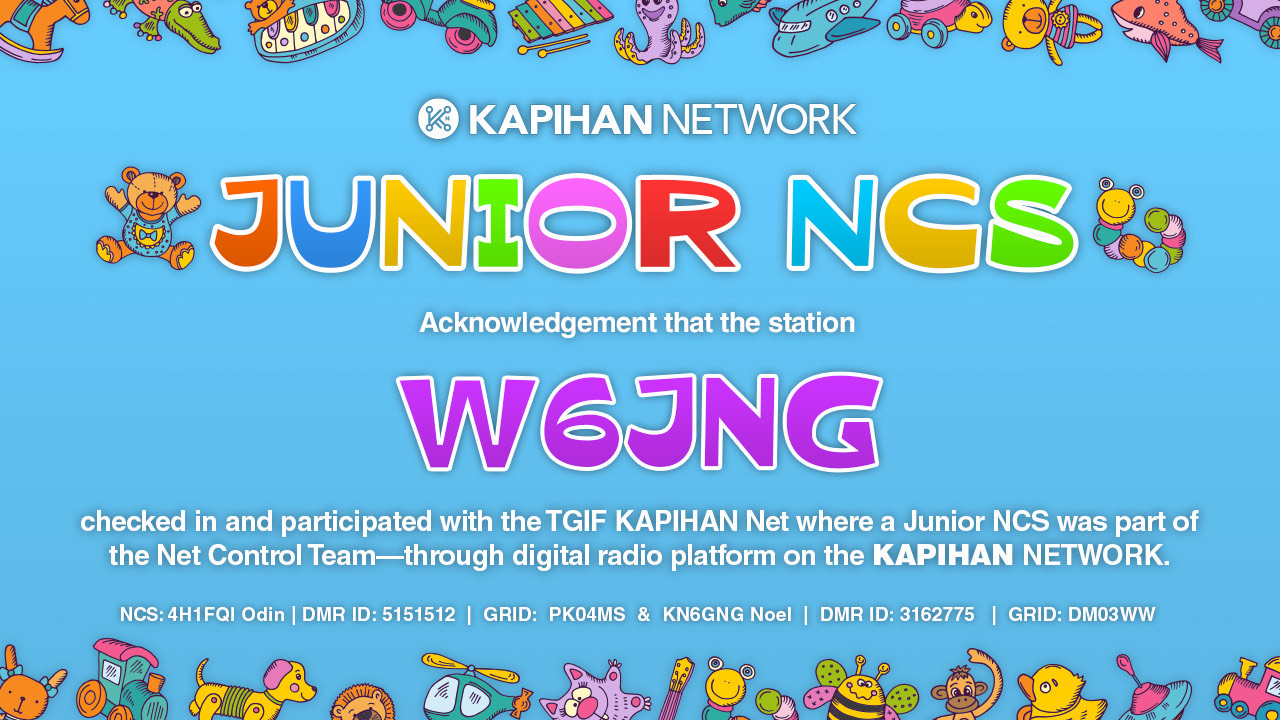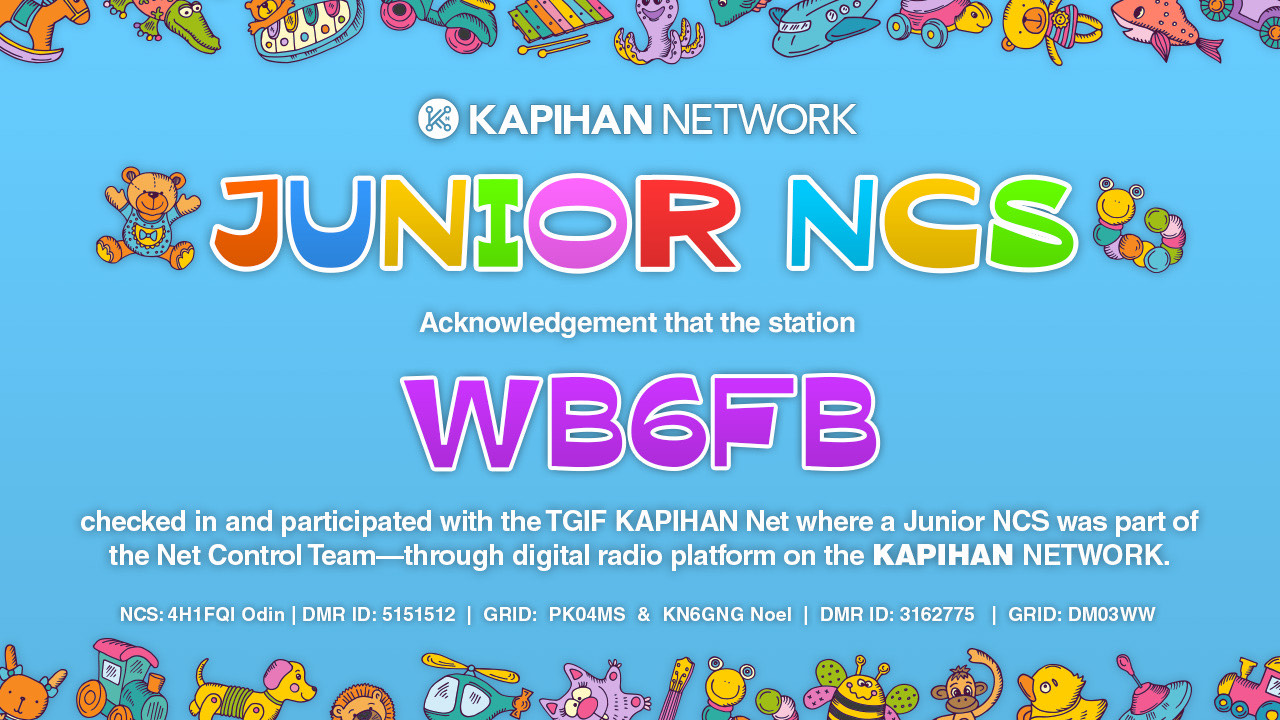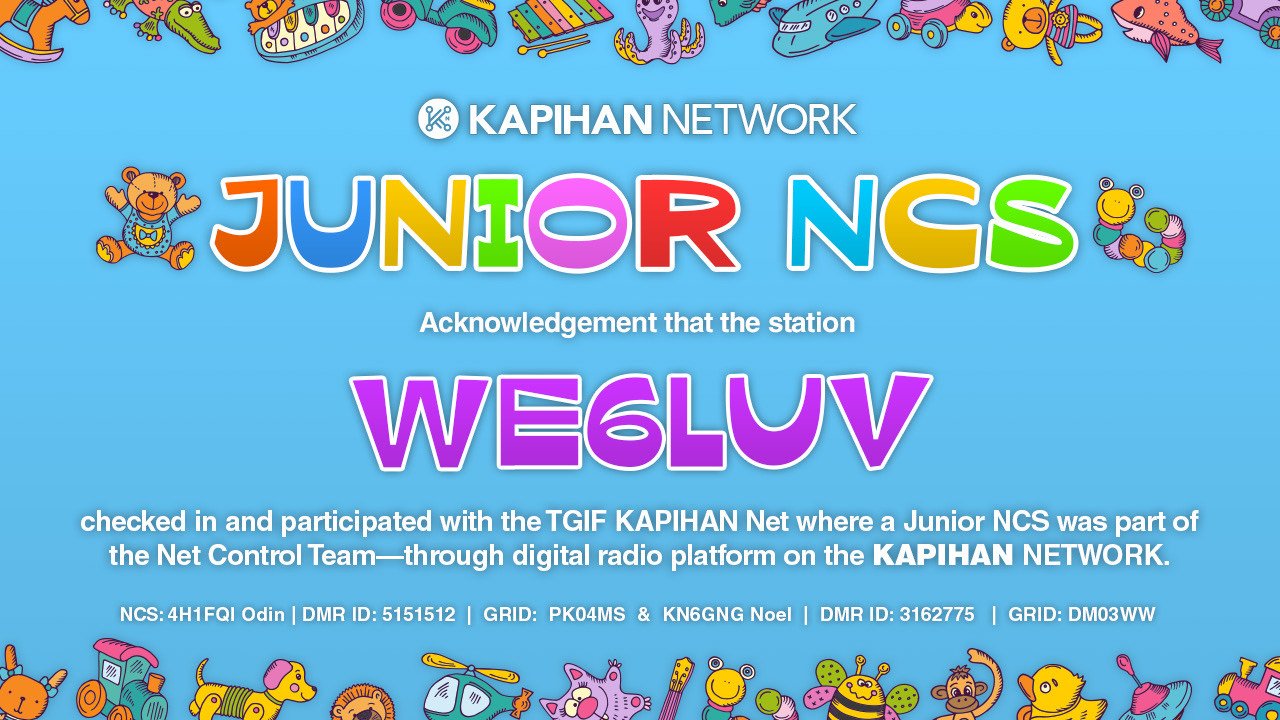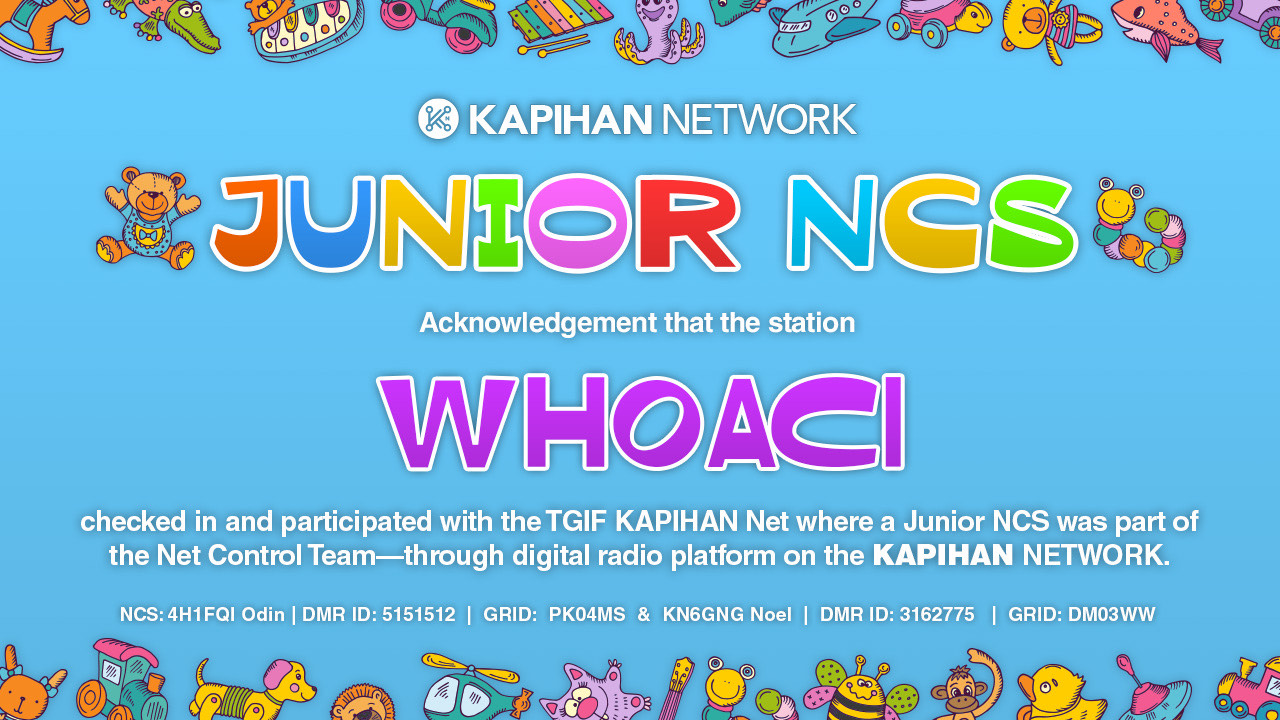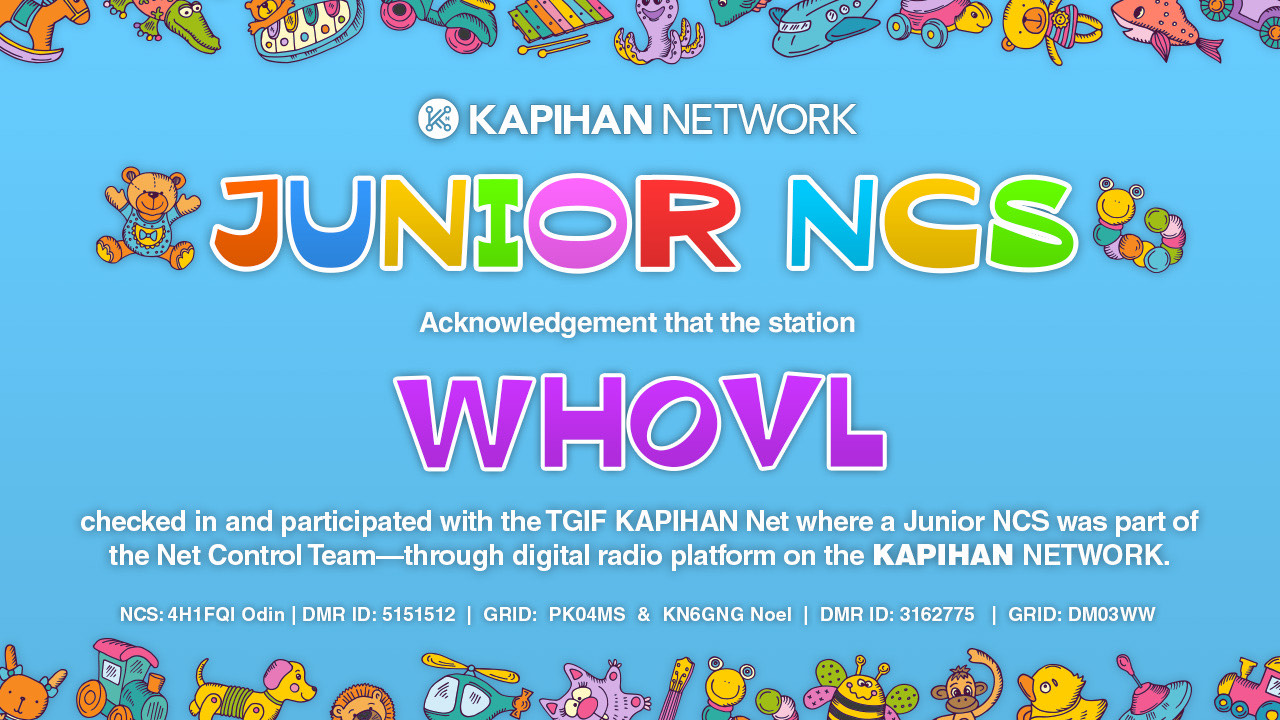 View the net log sheet >