Lucky Day 2022
Wednesday, July 13, 2022
These eQSL cards confirm the participation of the stations in the KAPIHAN Morning Quick Net on the 13th of July 2022, when the calendar date fell on the numbers 7 and 13 with luck overtones—on digital radio platform via the KAPIHAN Network.
Net Control: N6DOZ Rudy
Thank you for participating. Salamat po sa inyong lahat. 7-3!
View the net log sheet >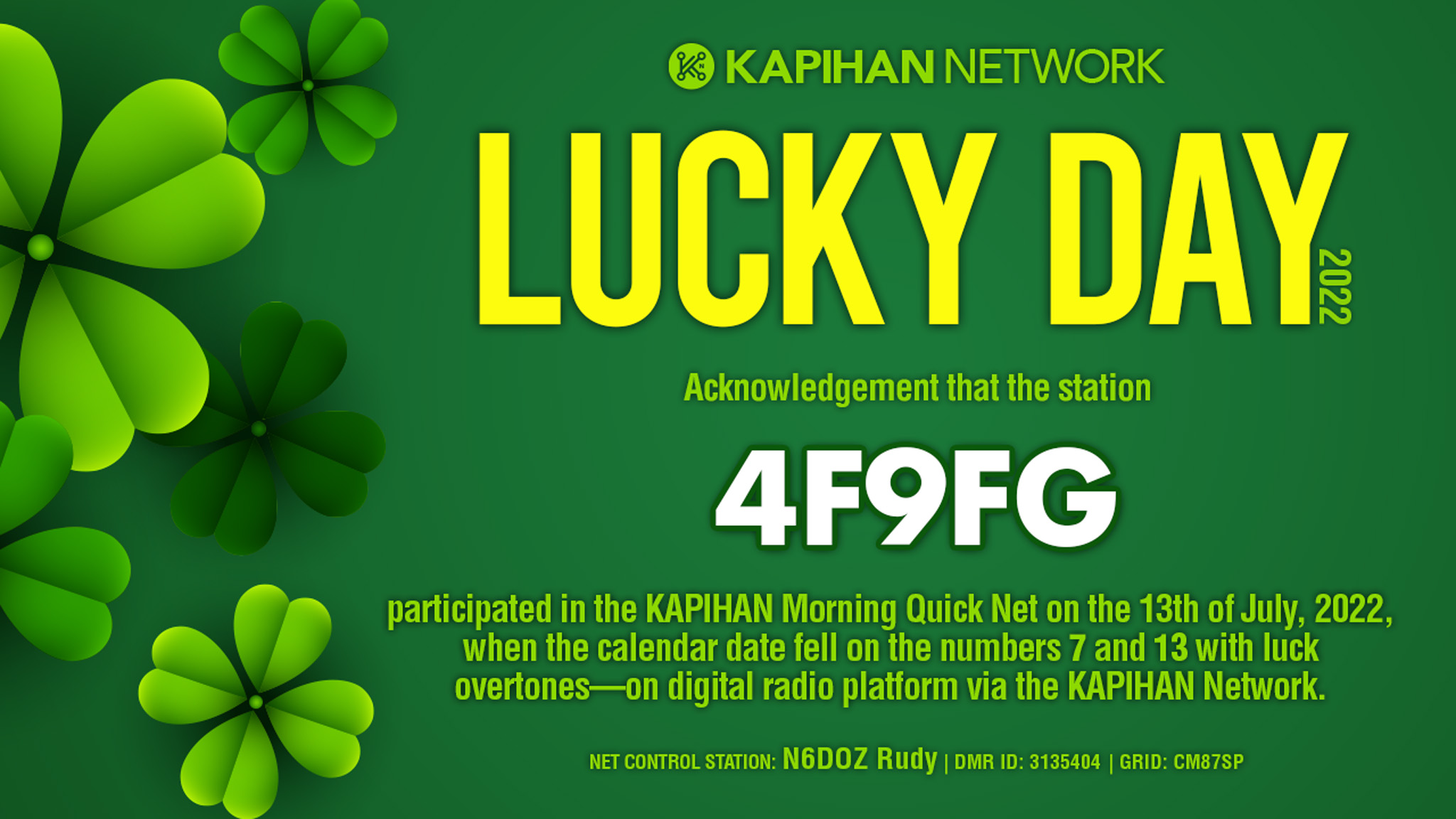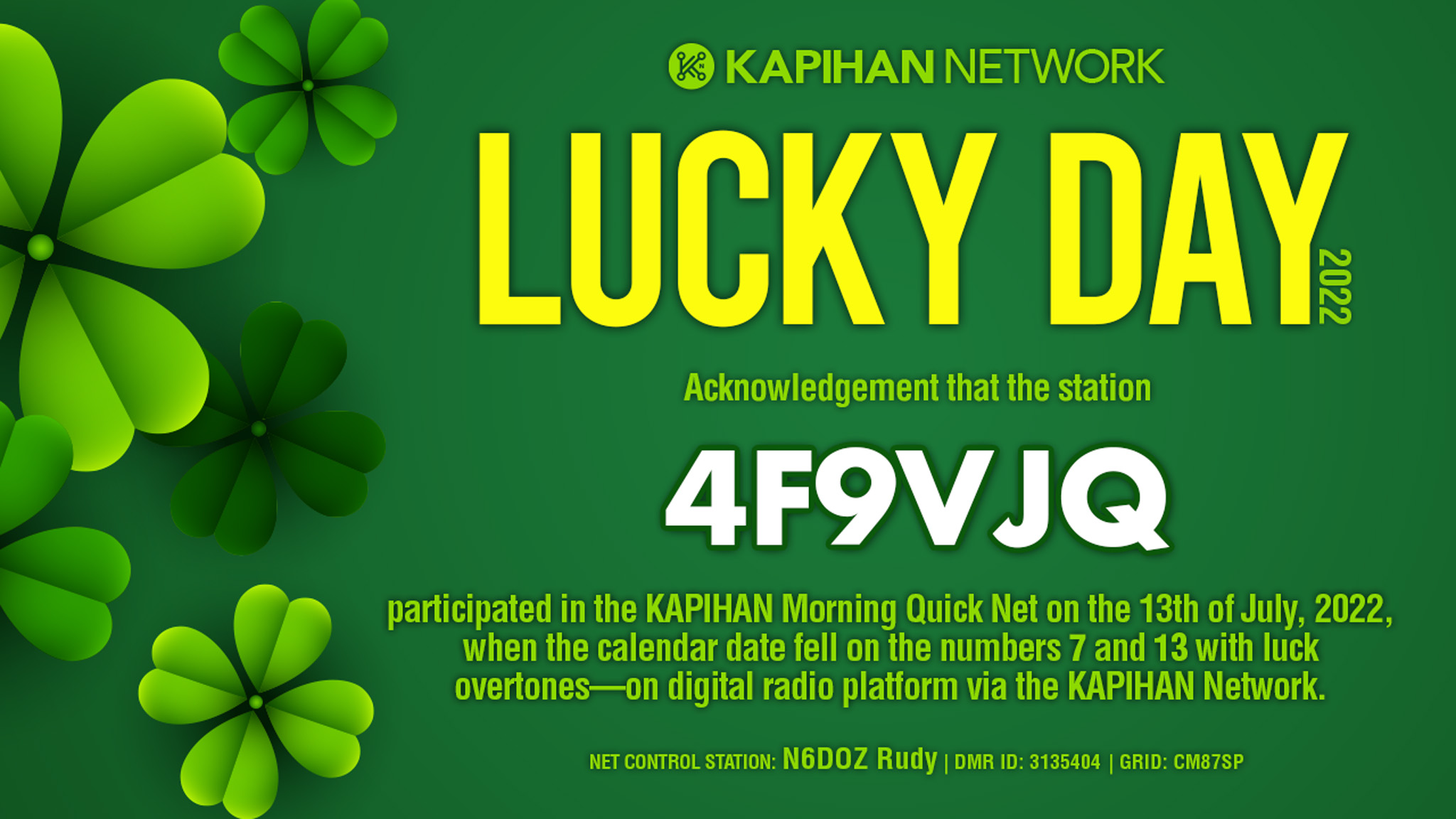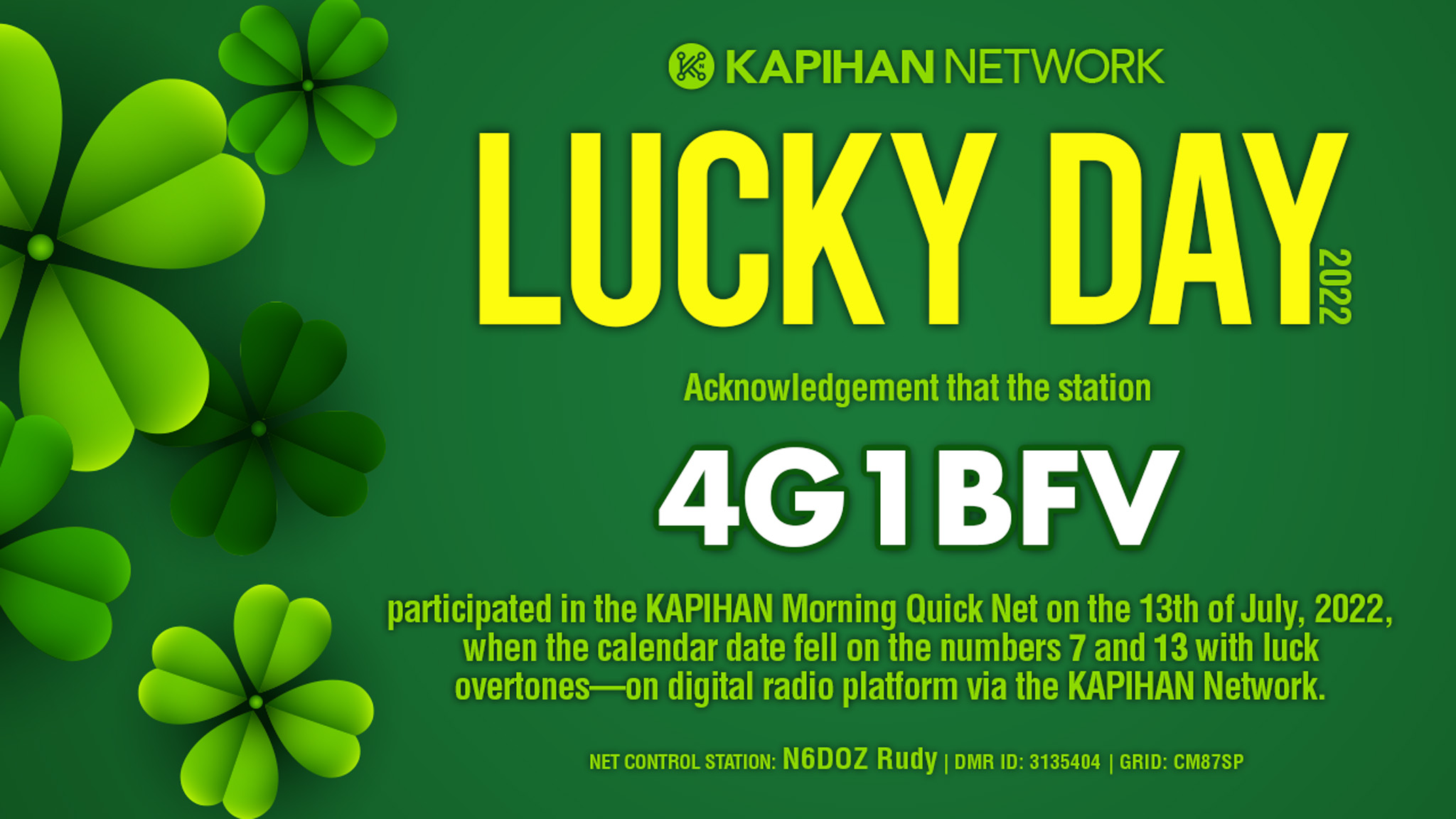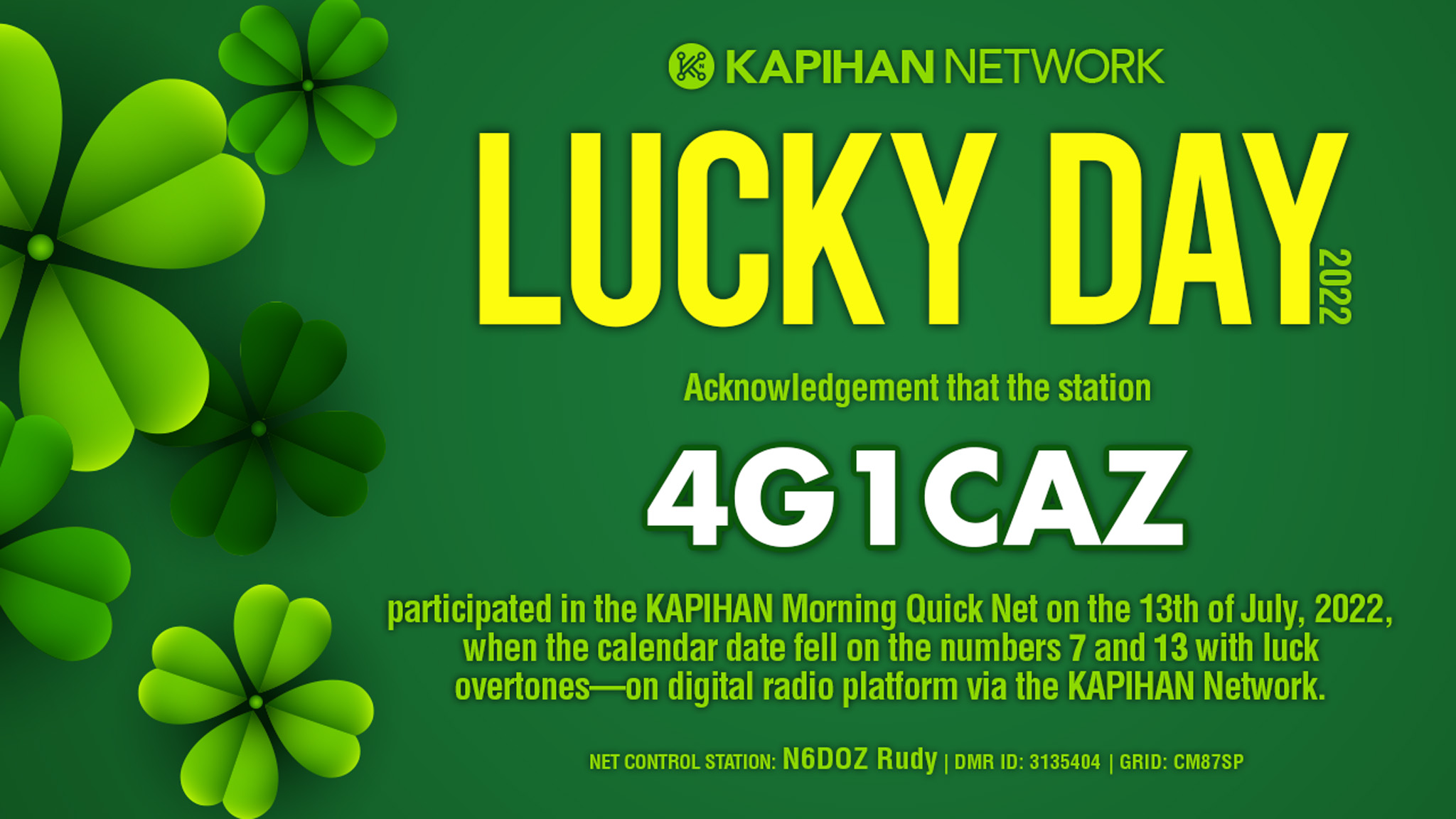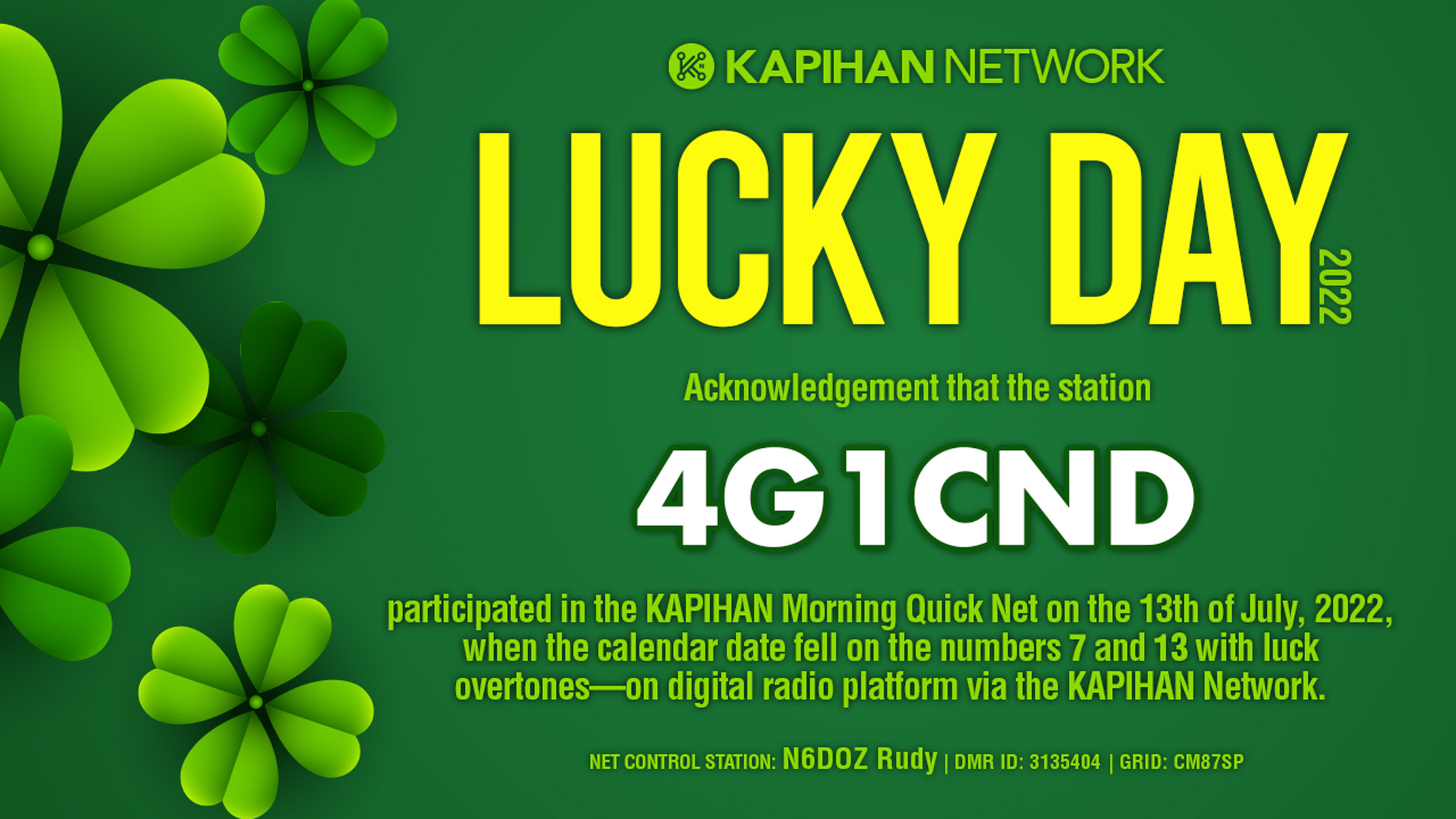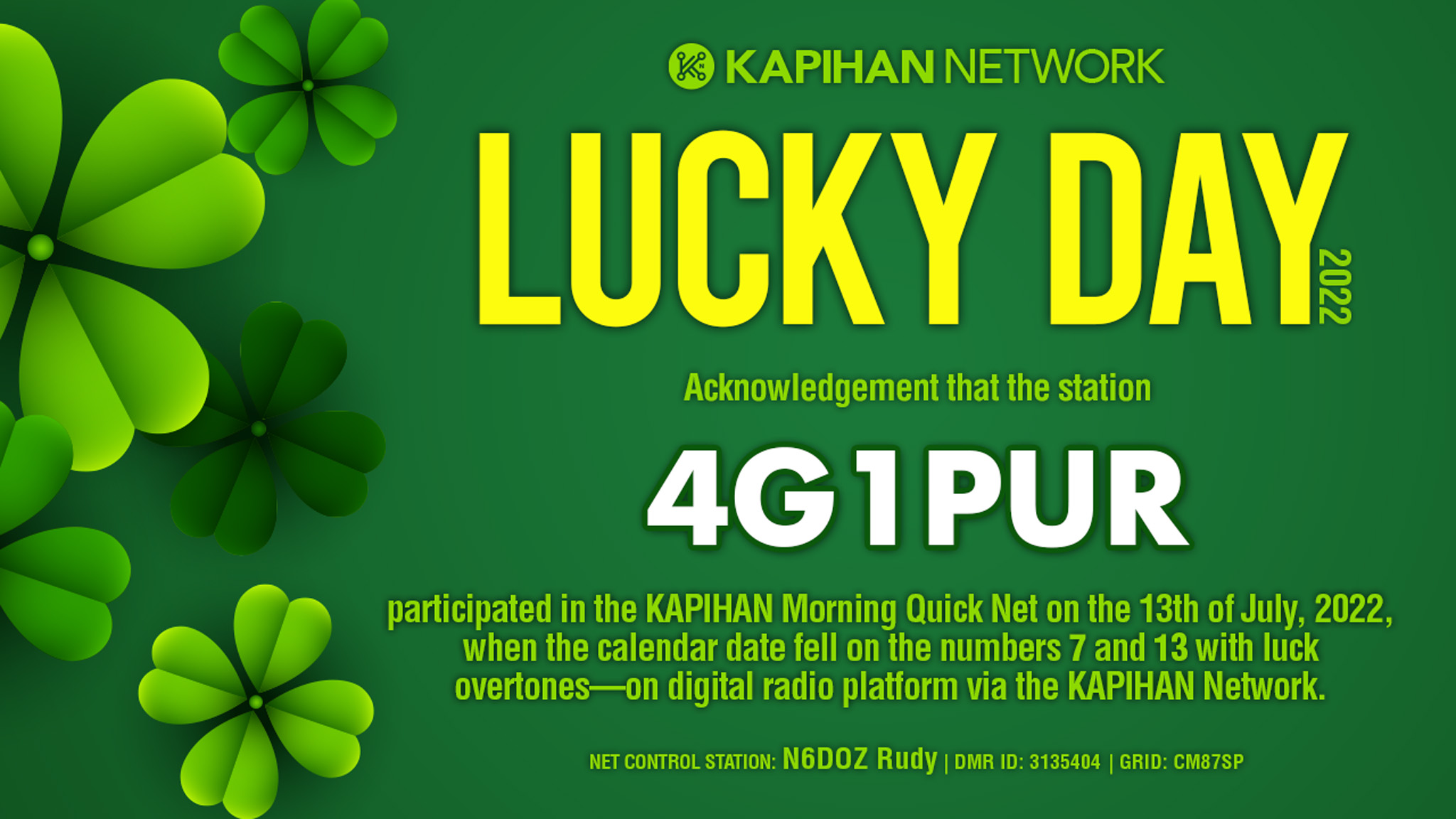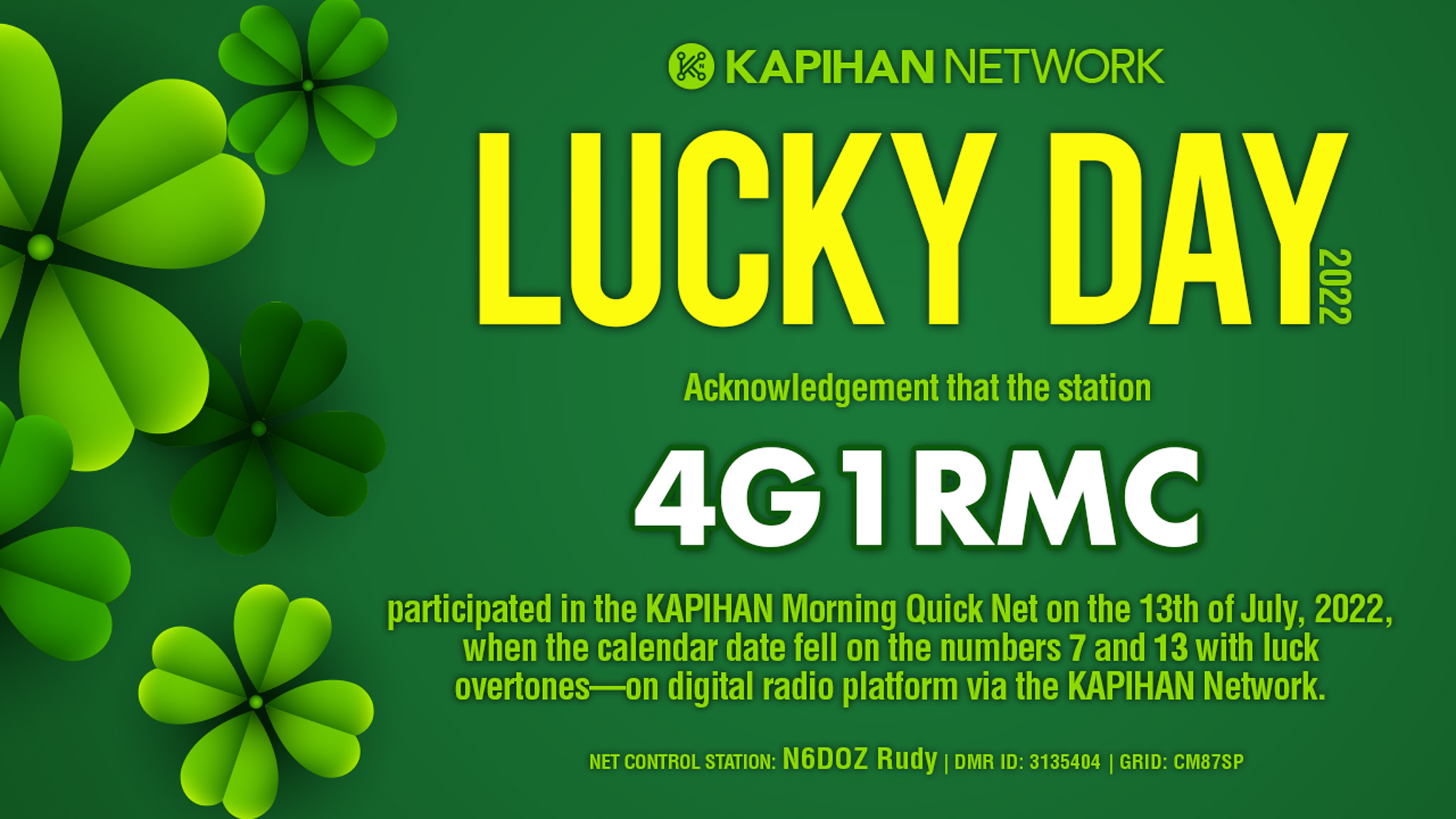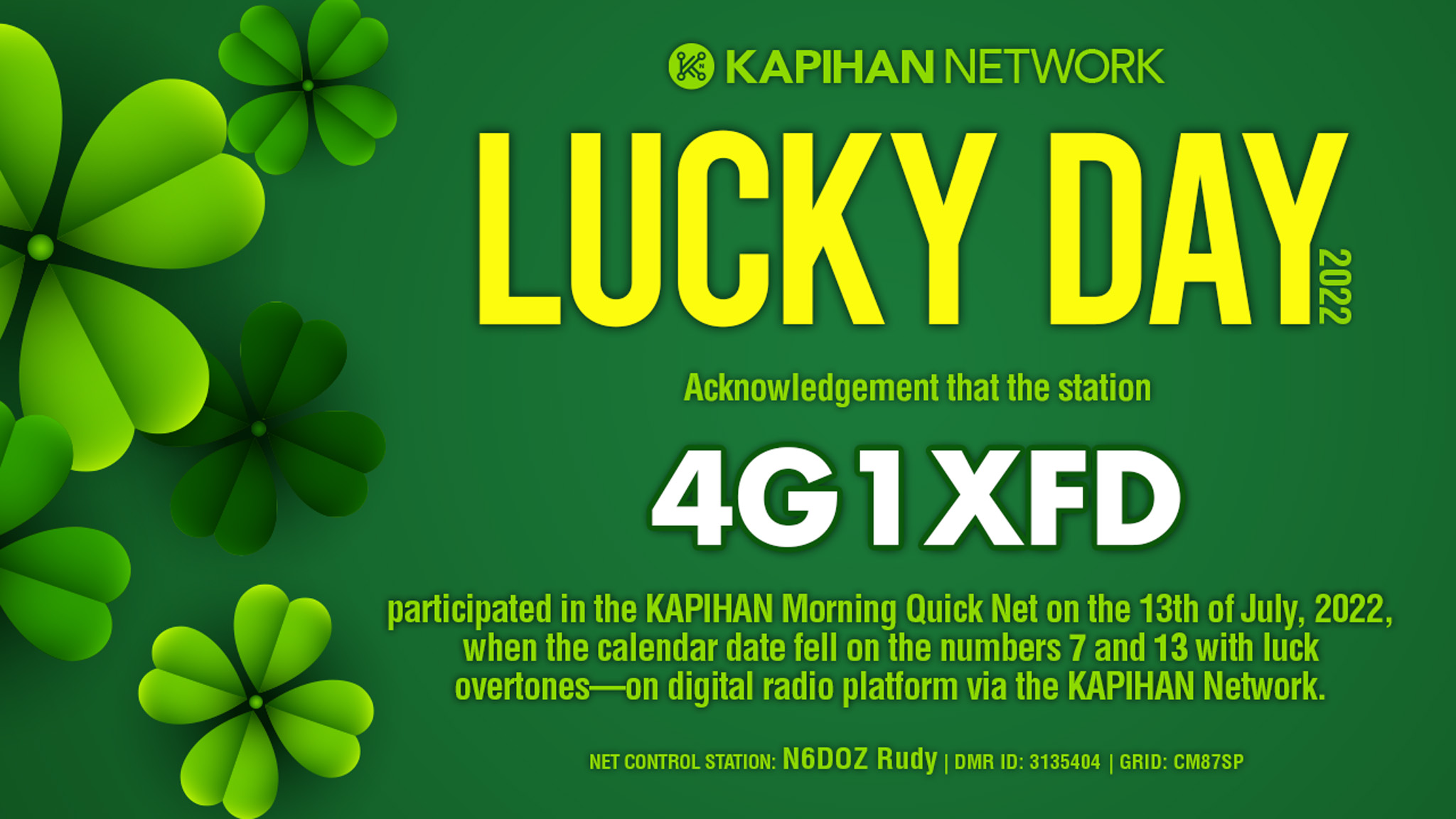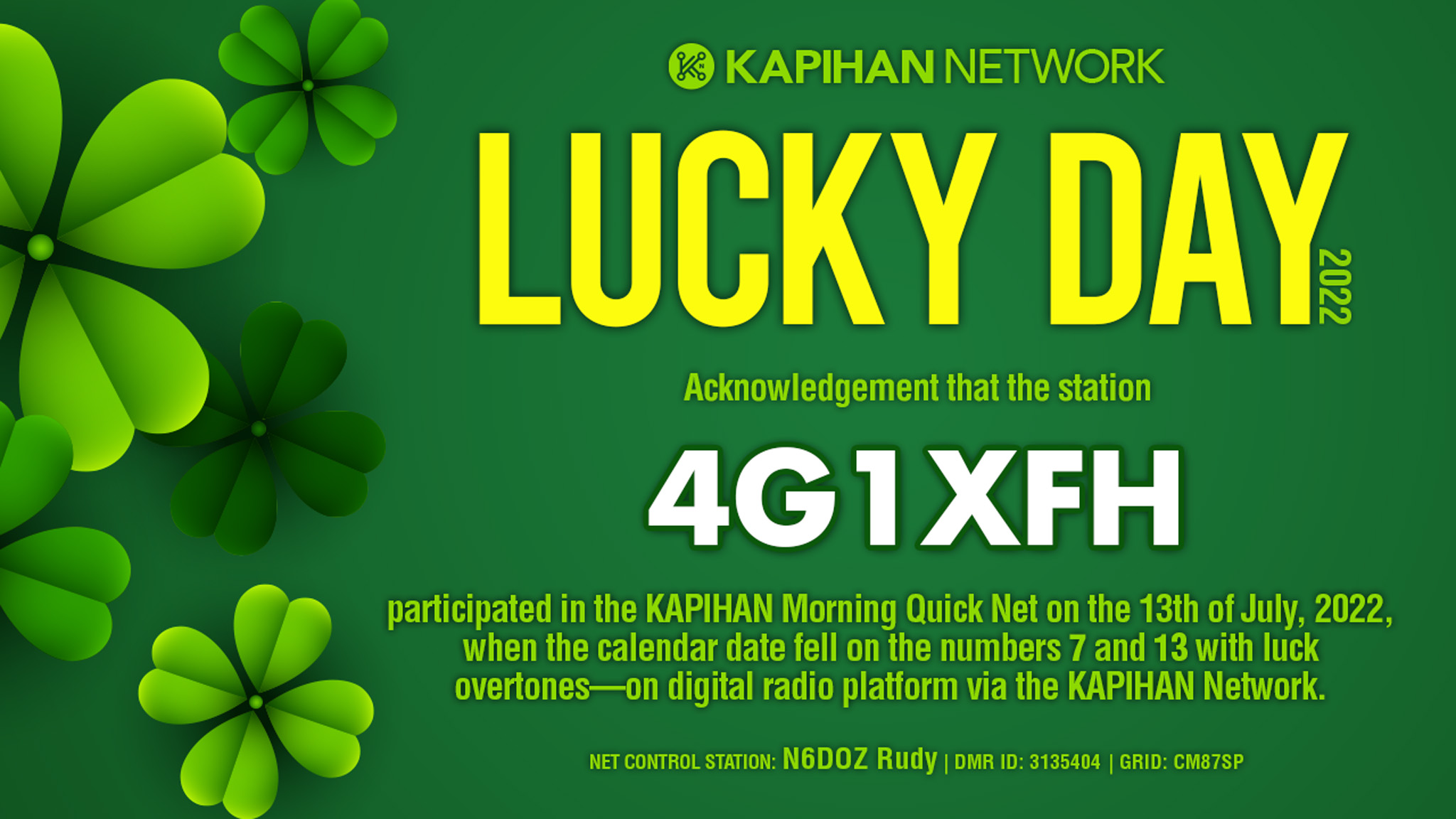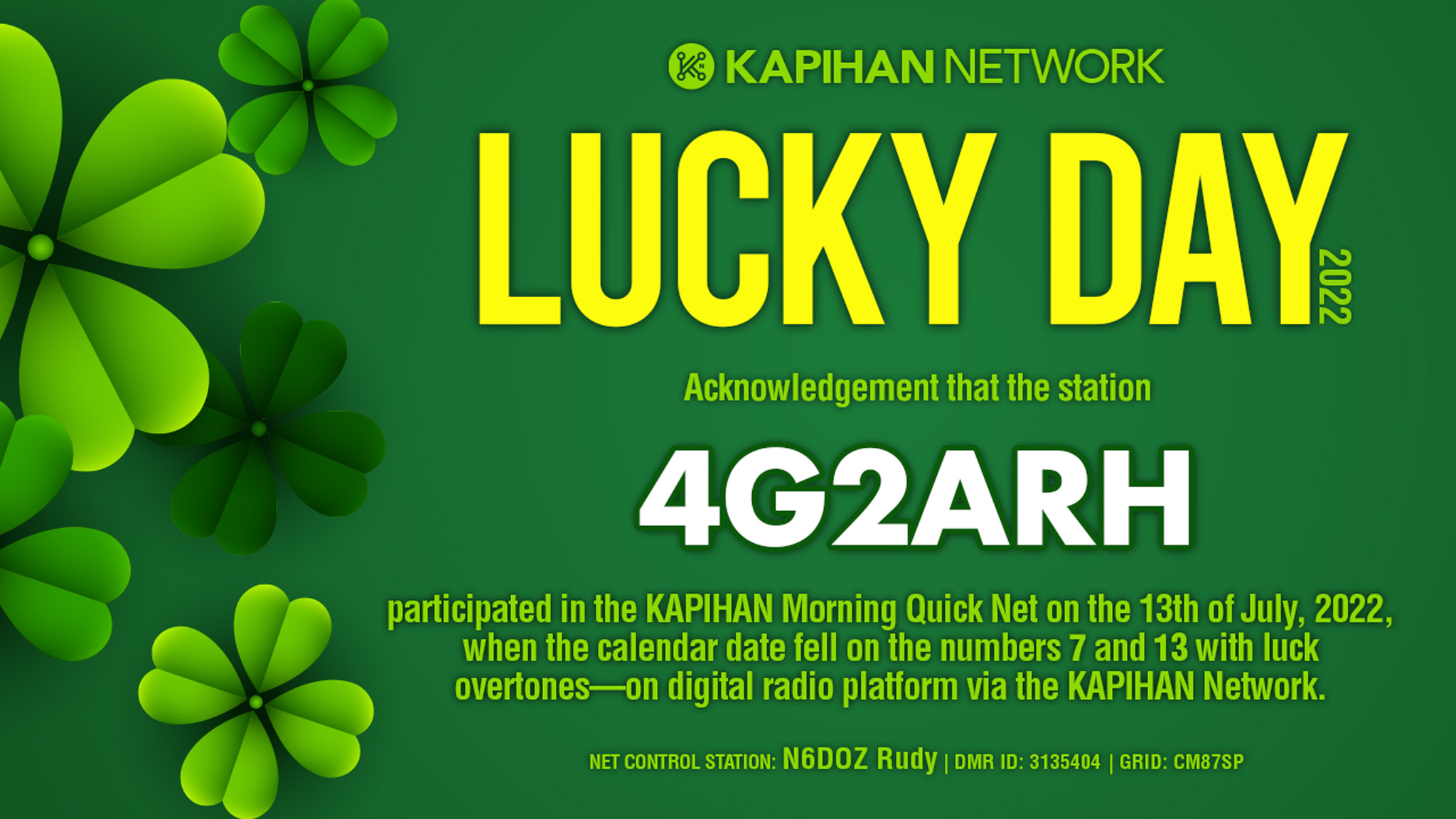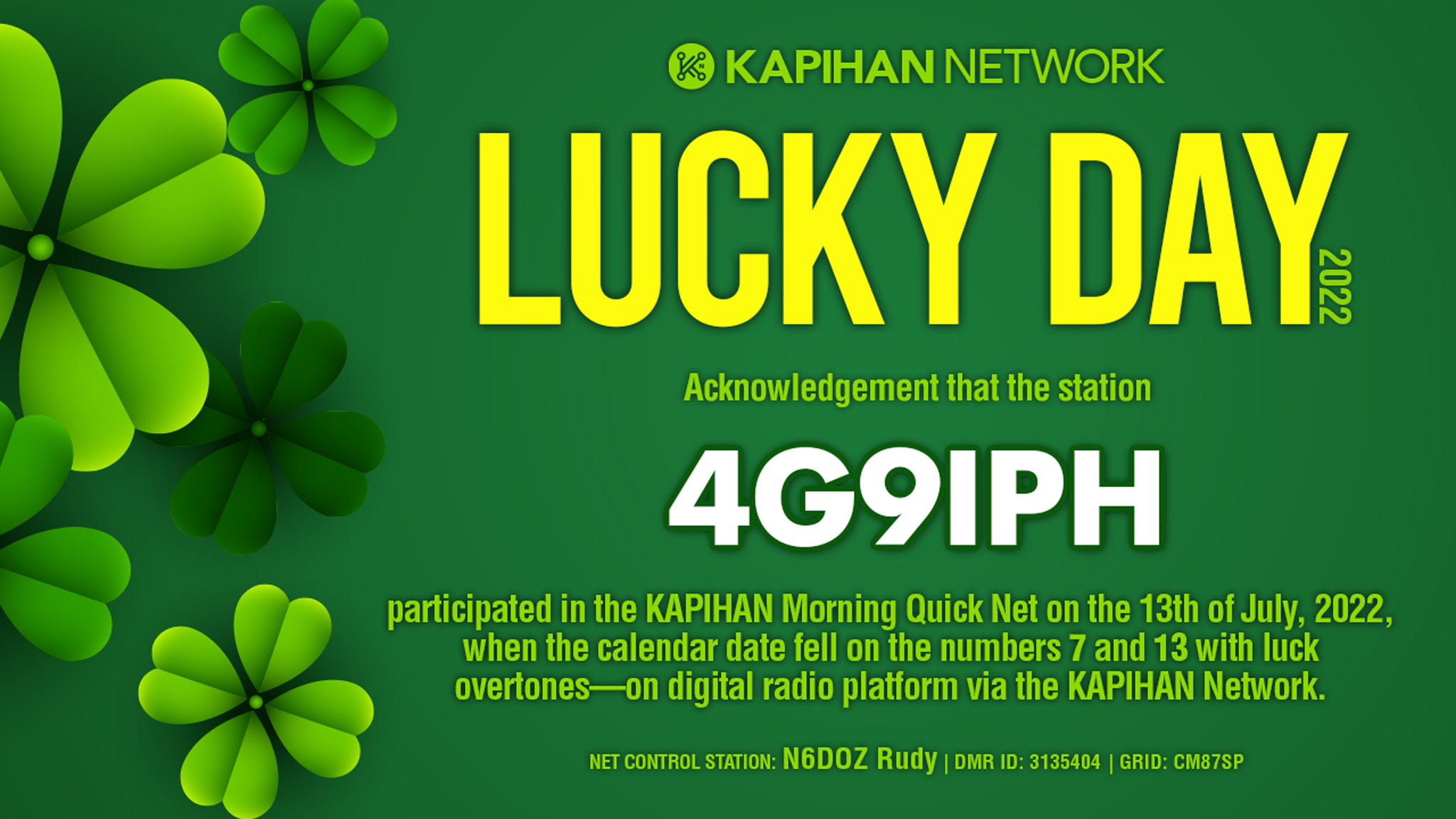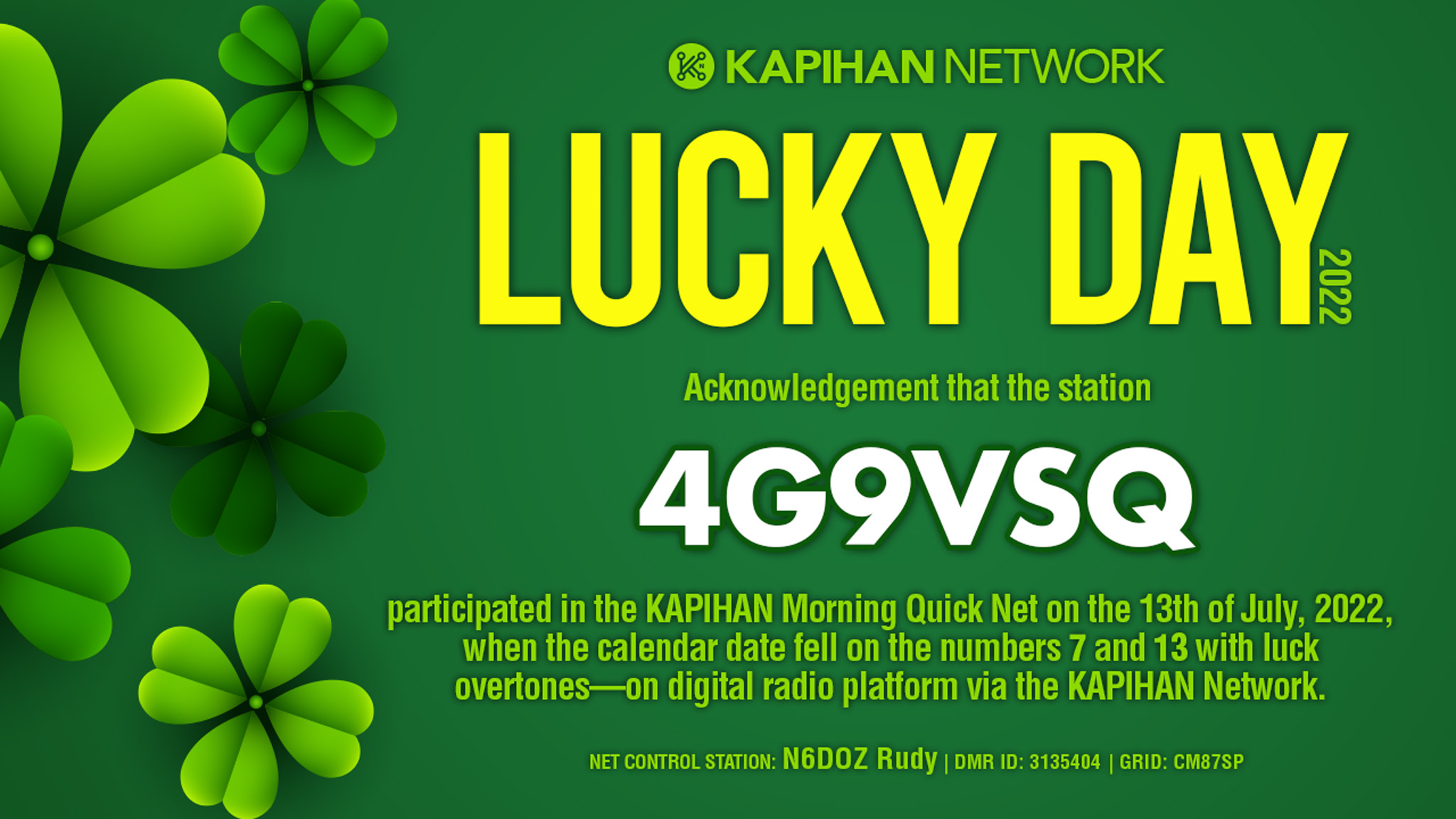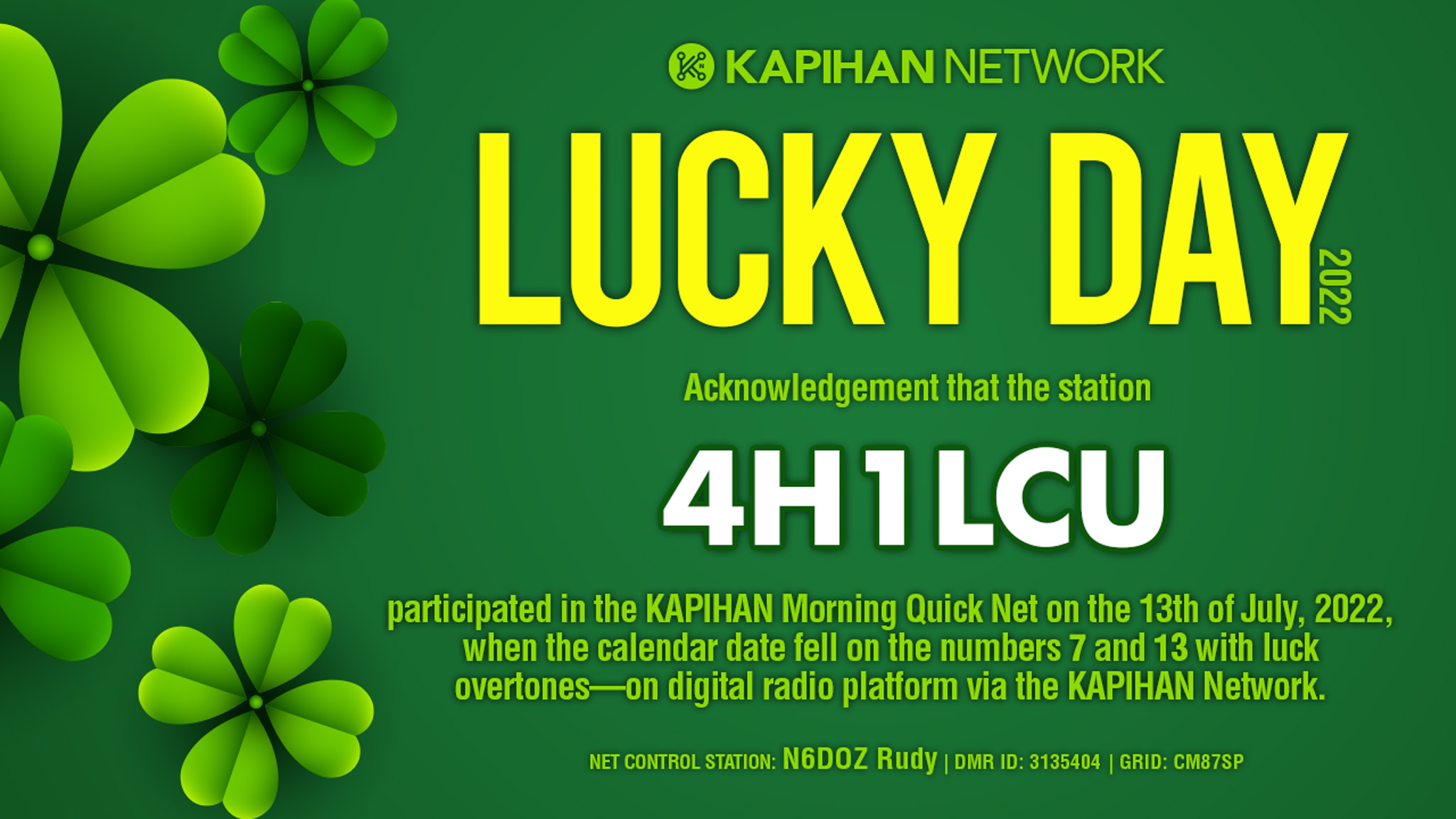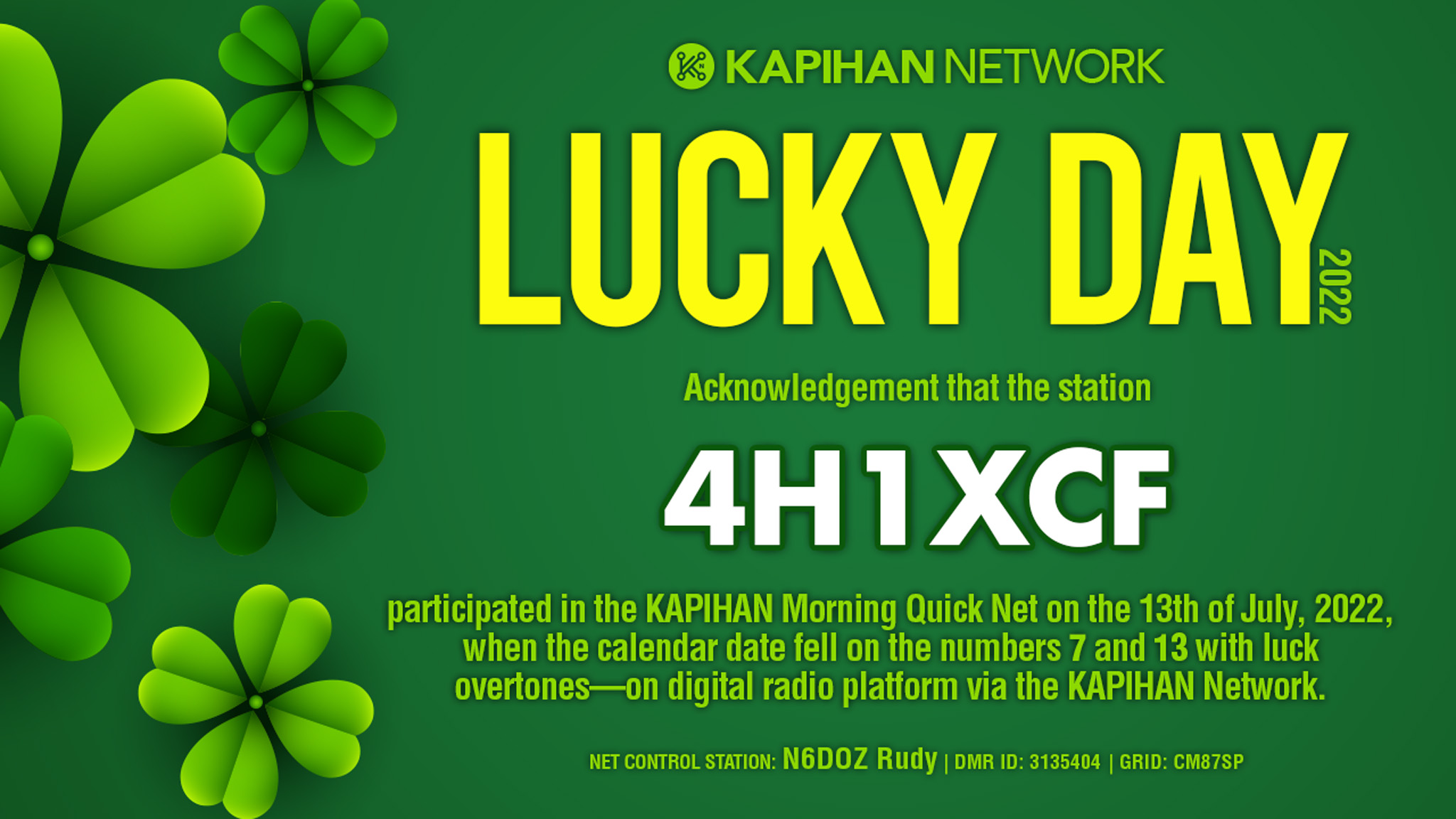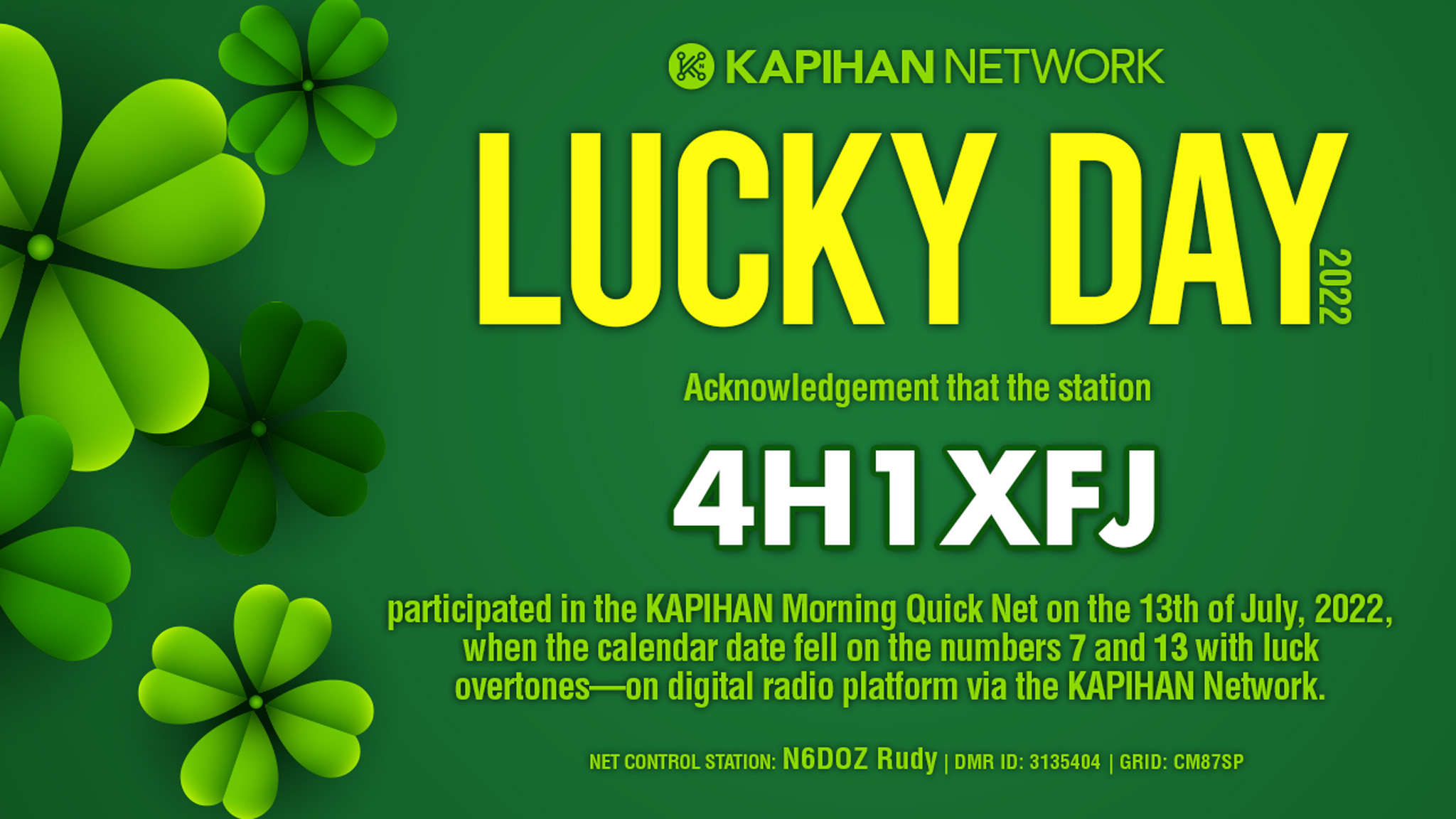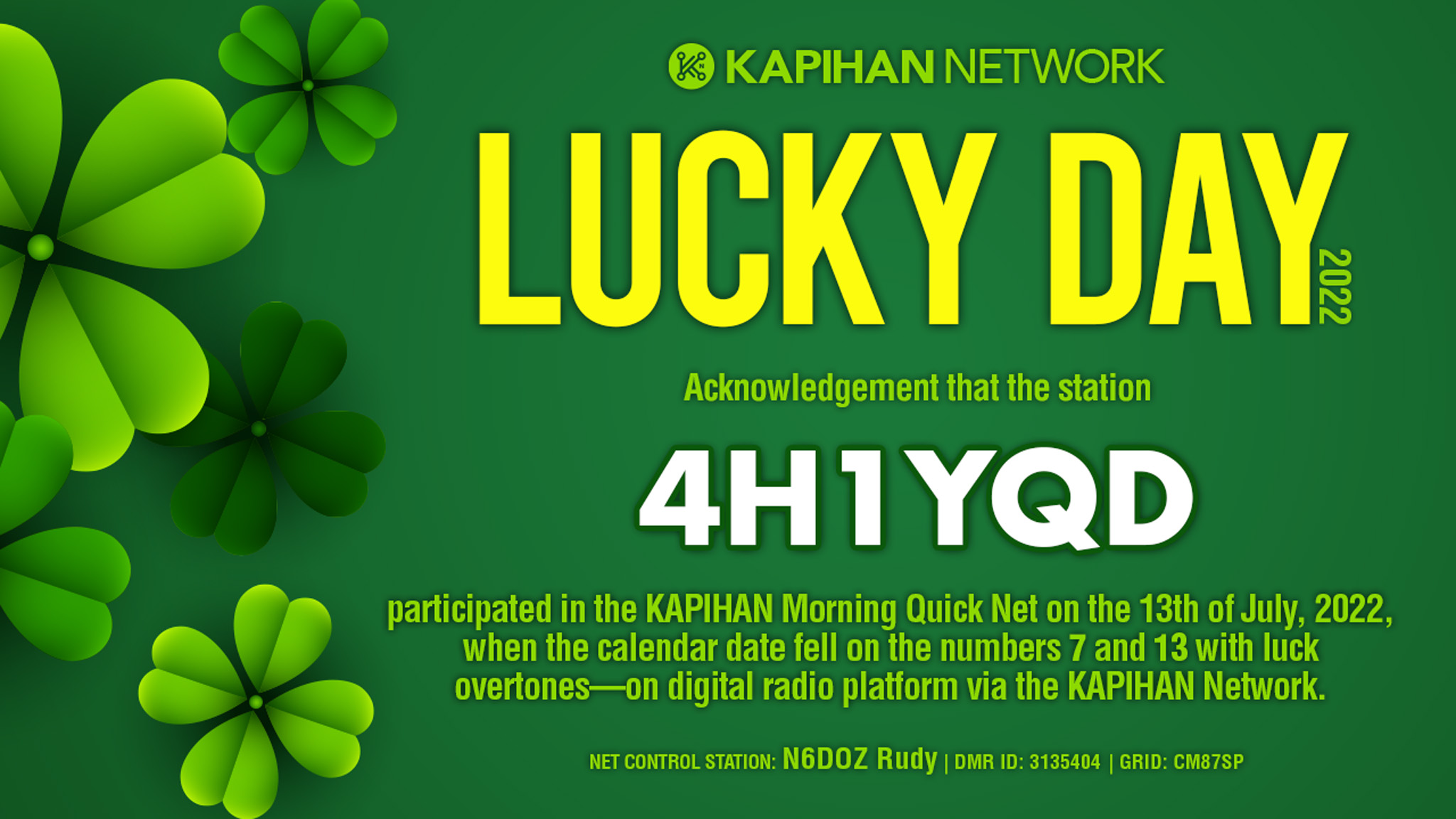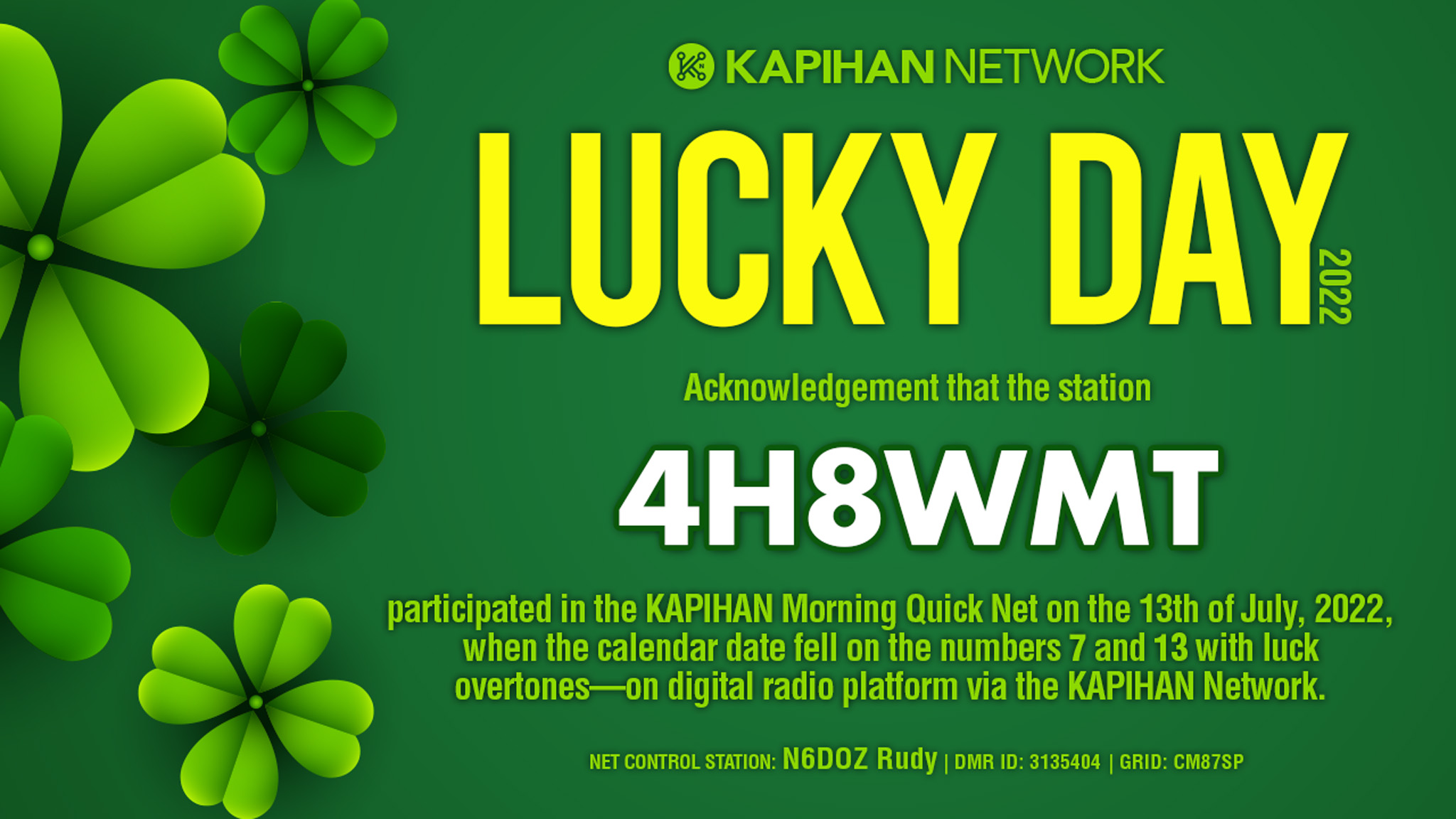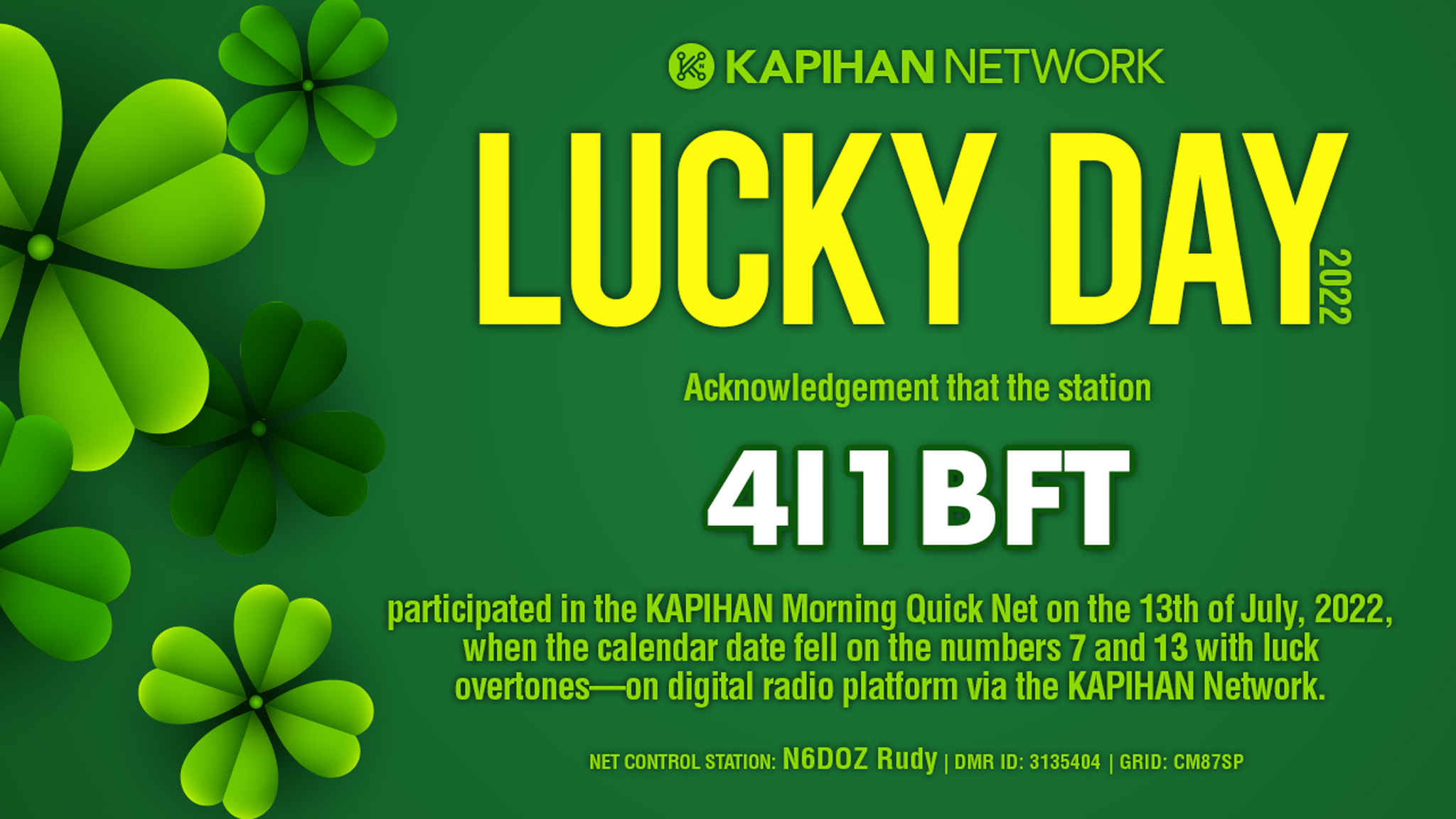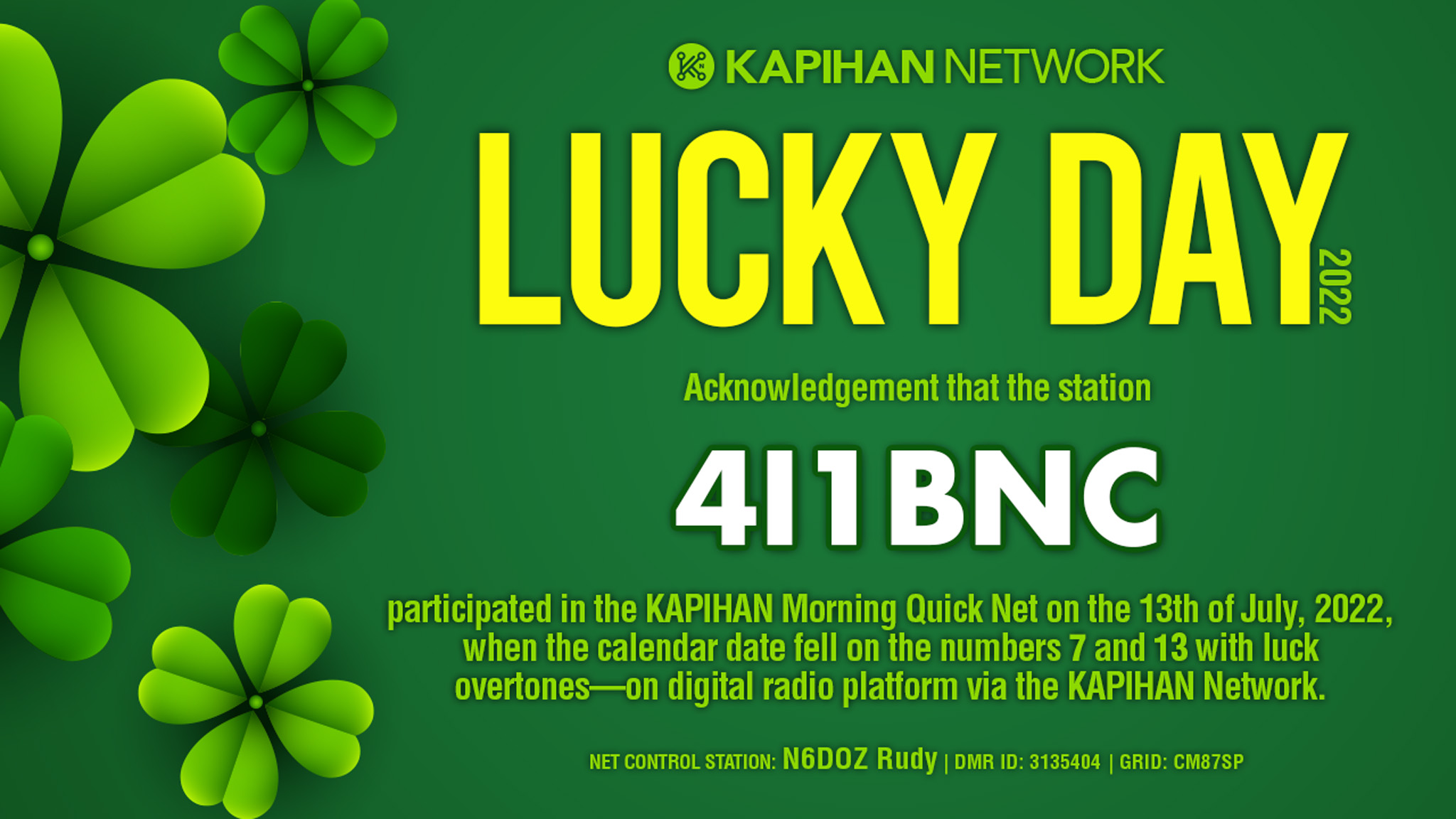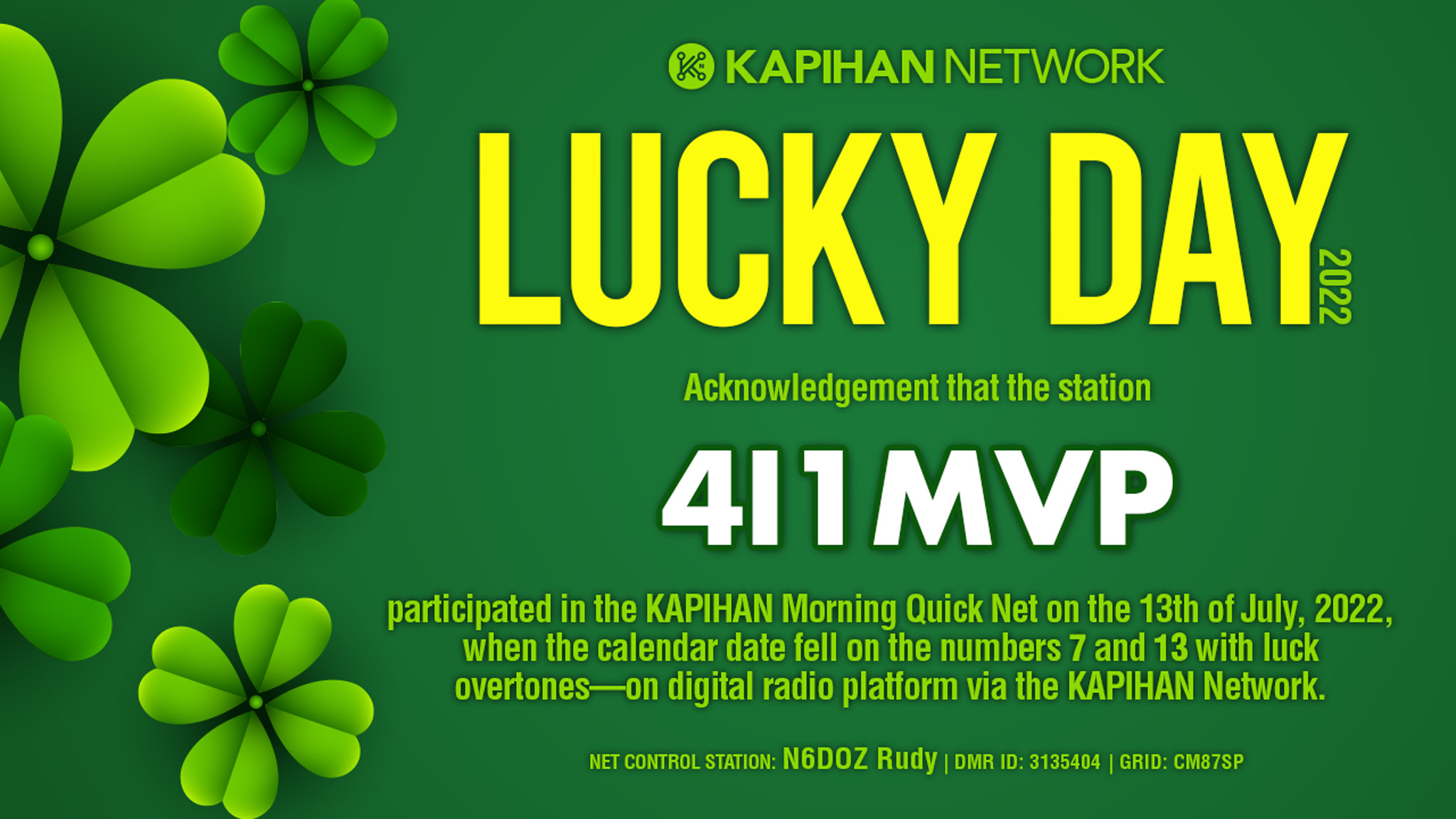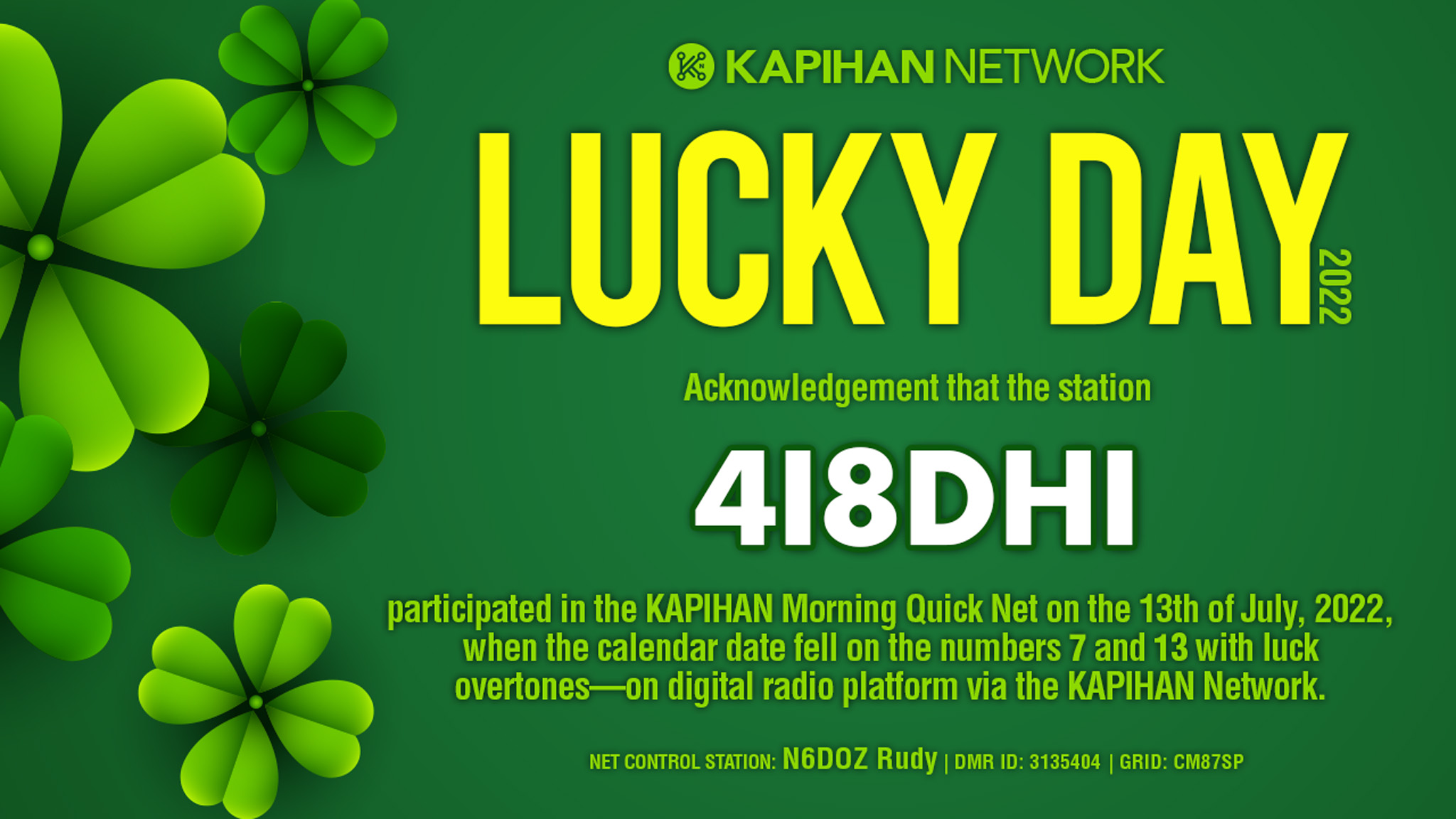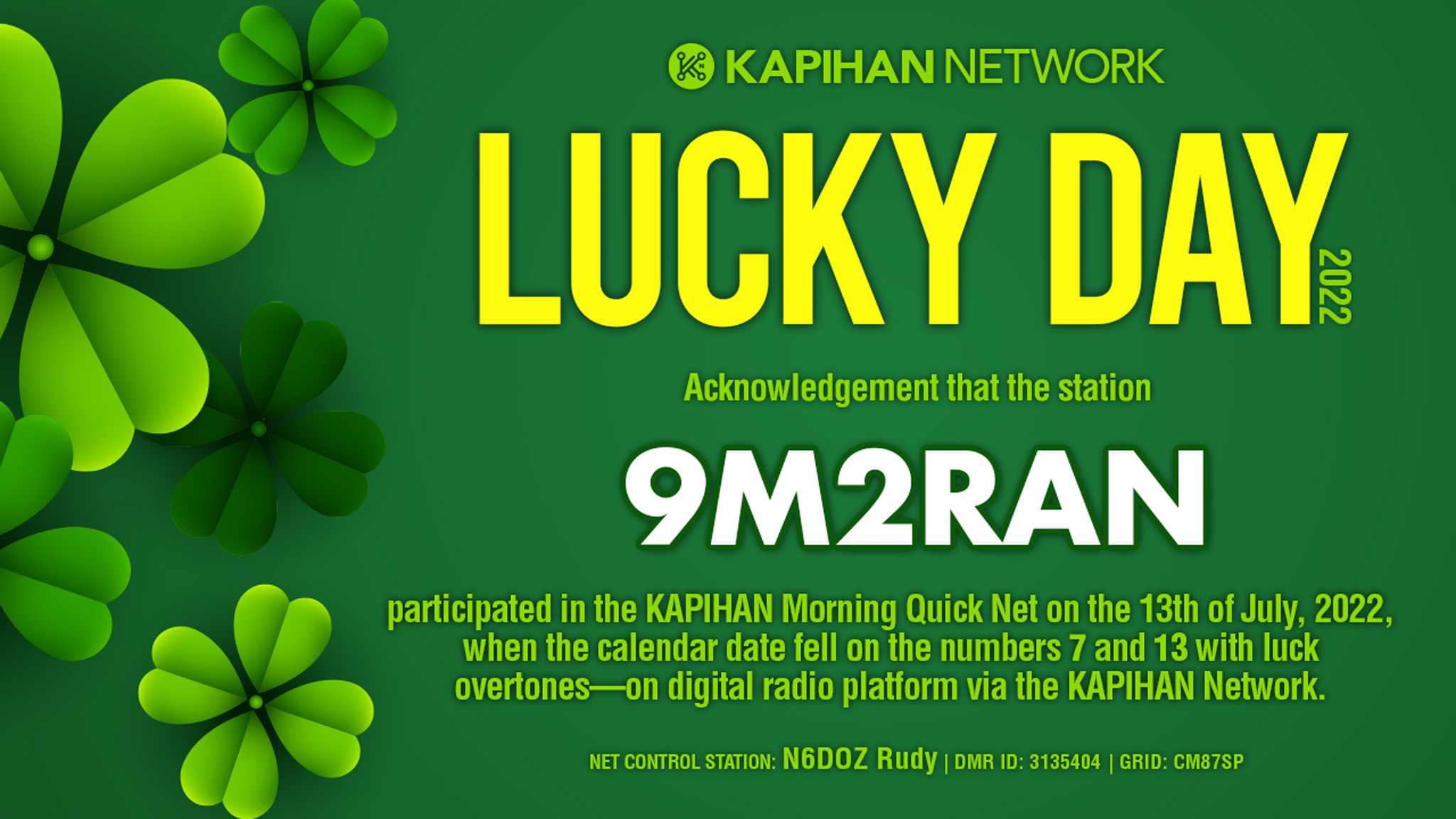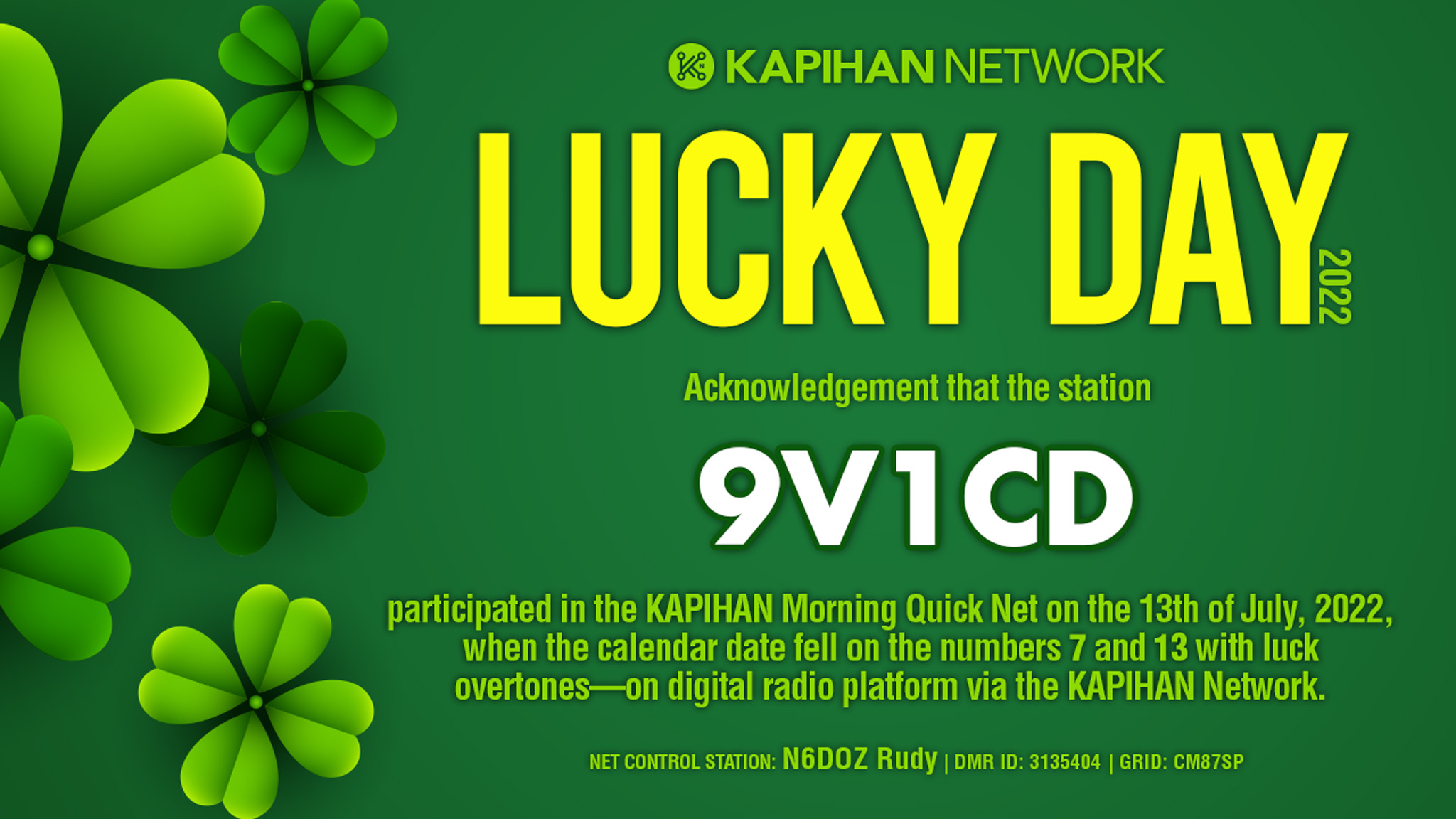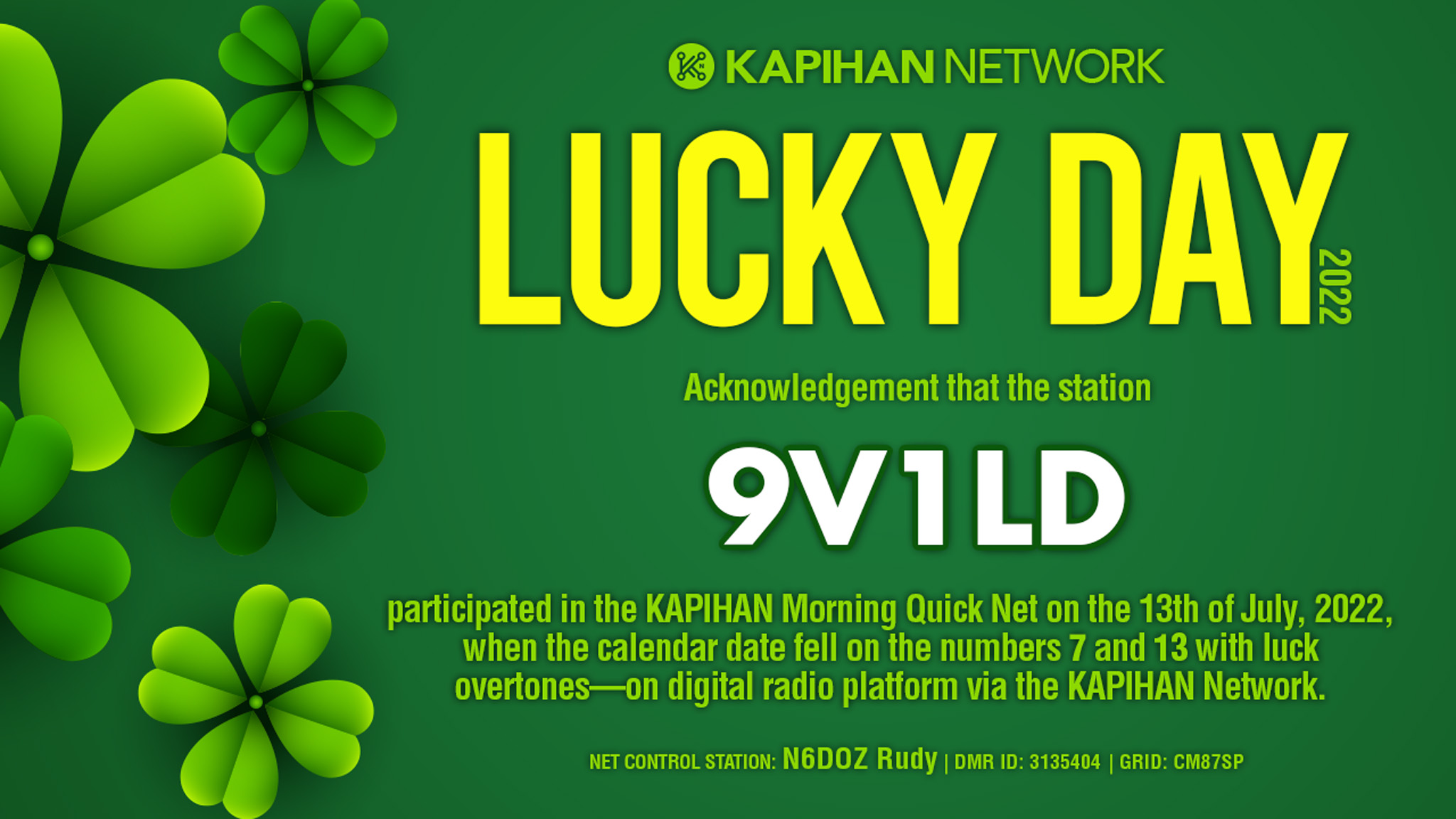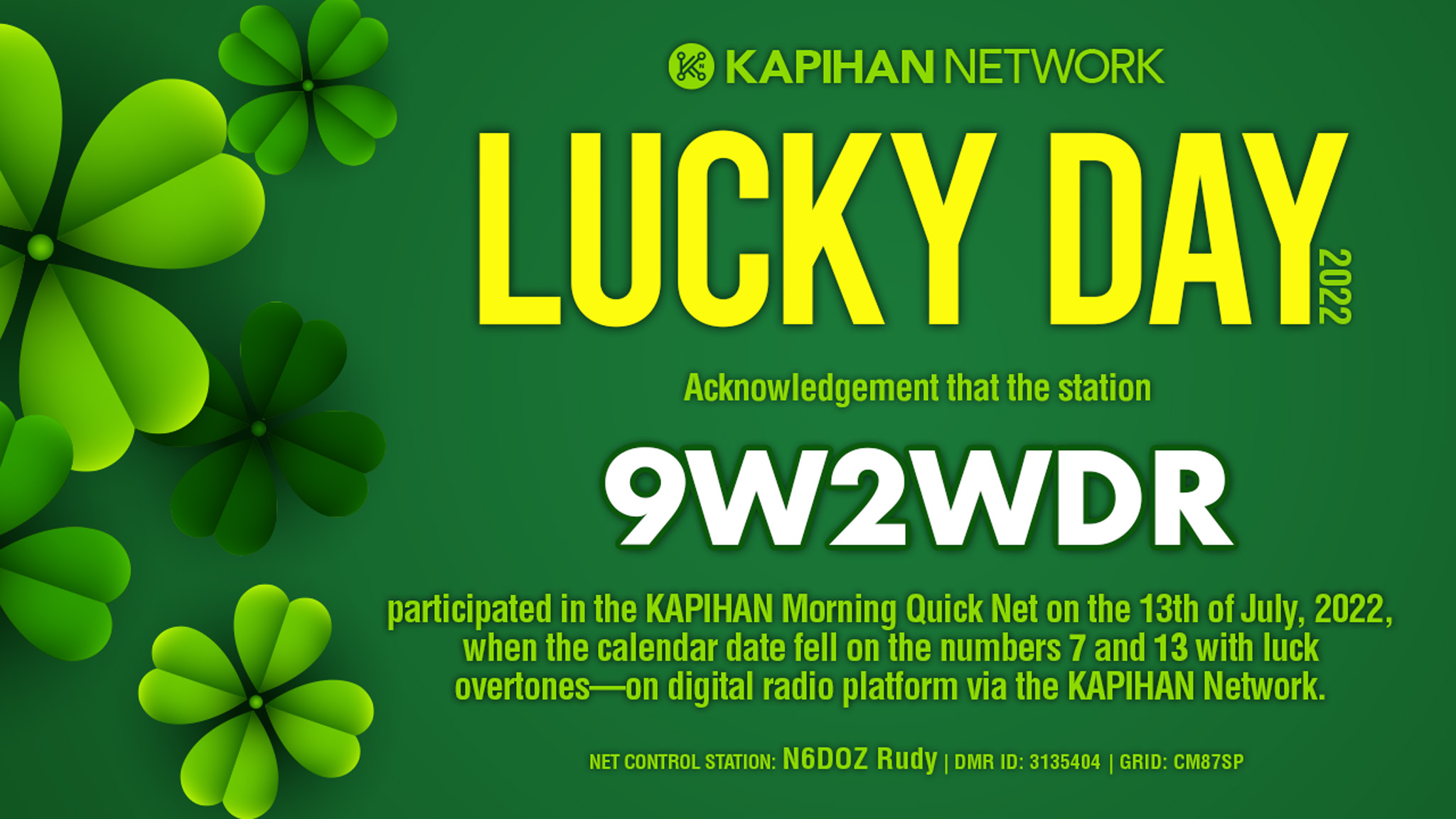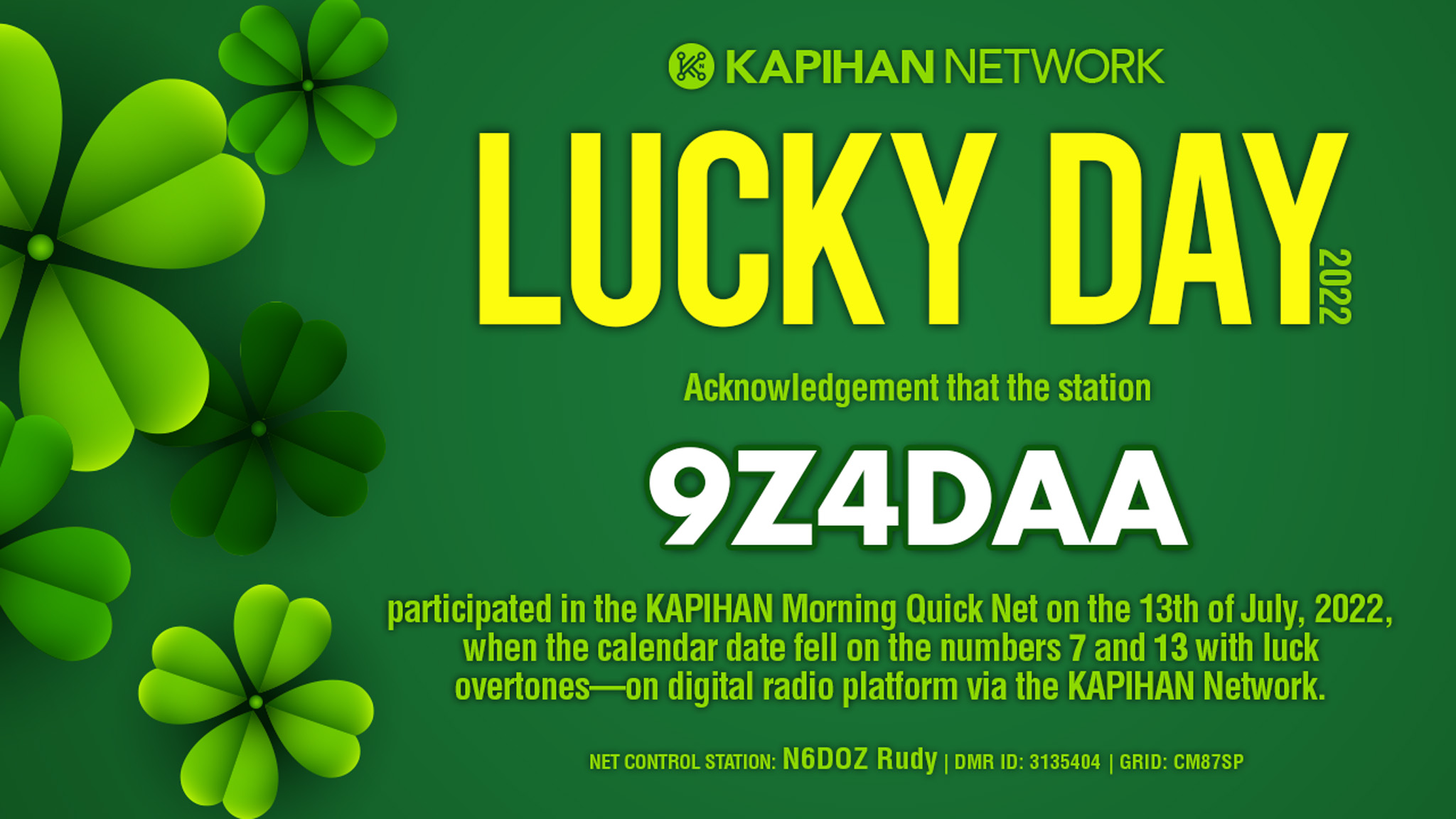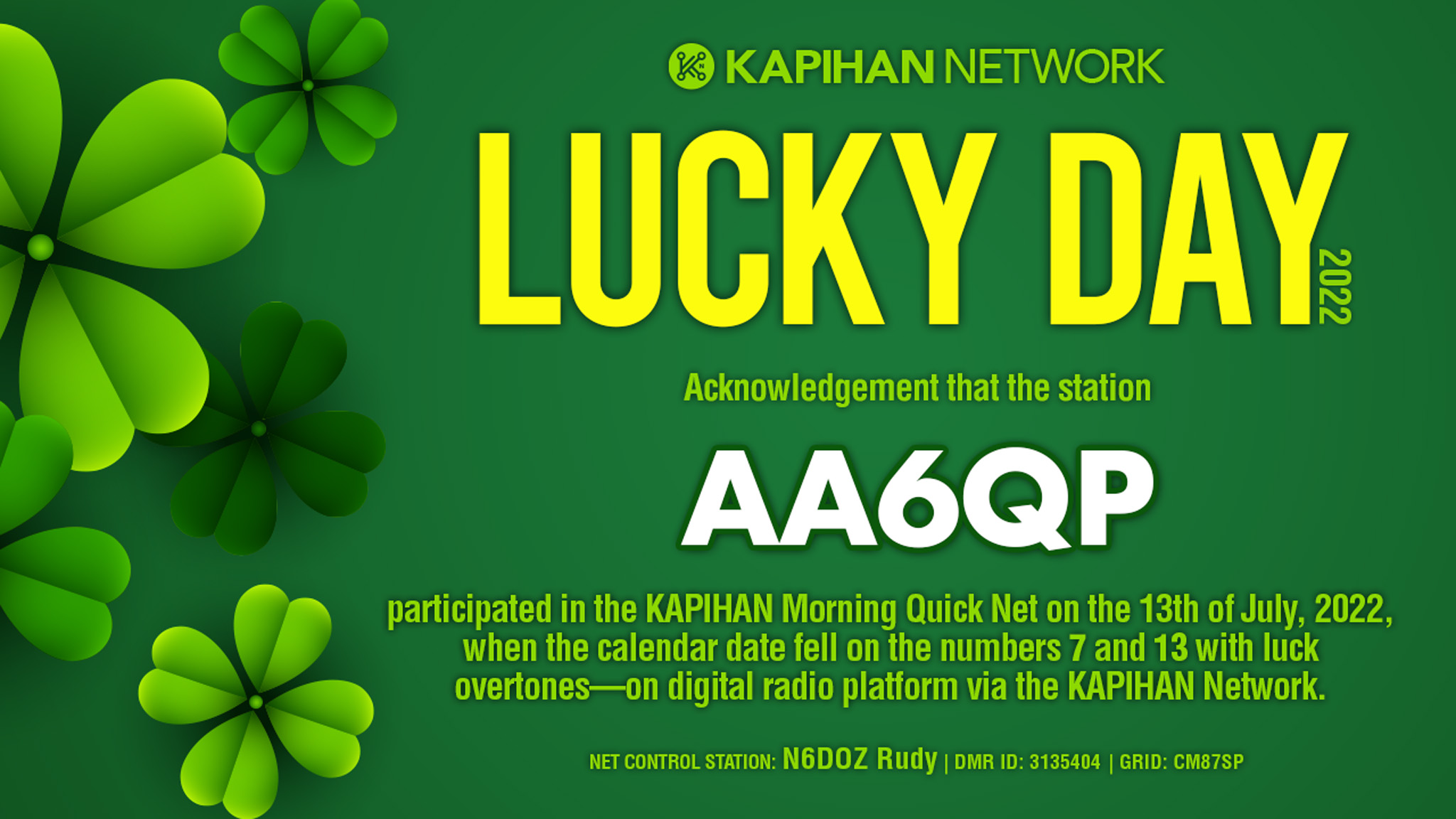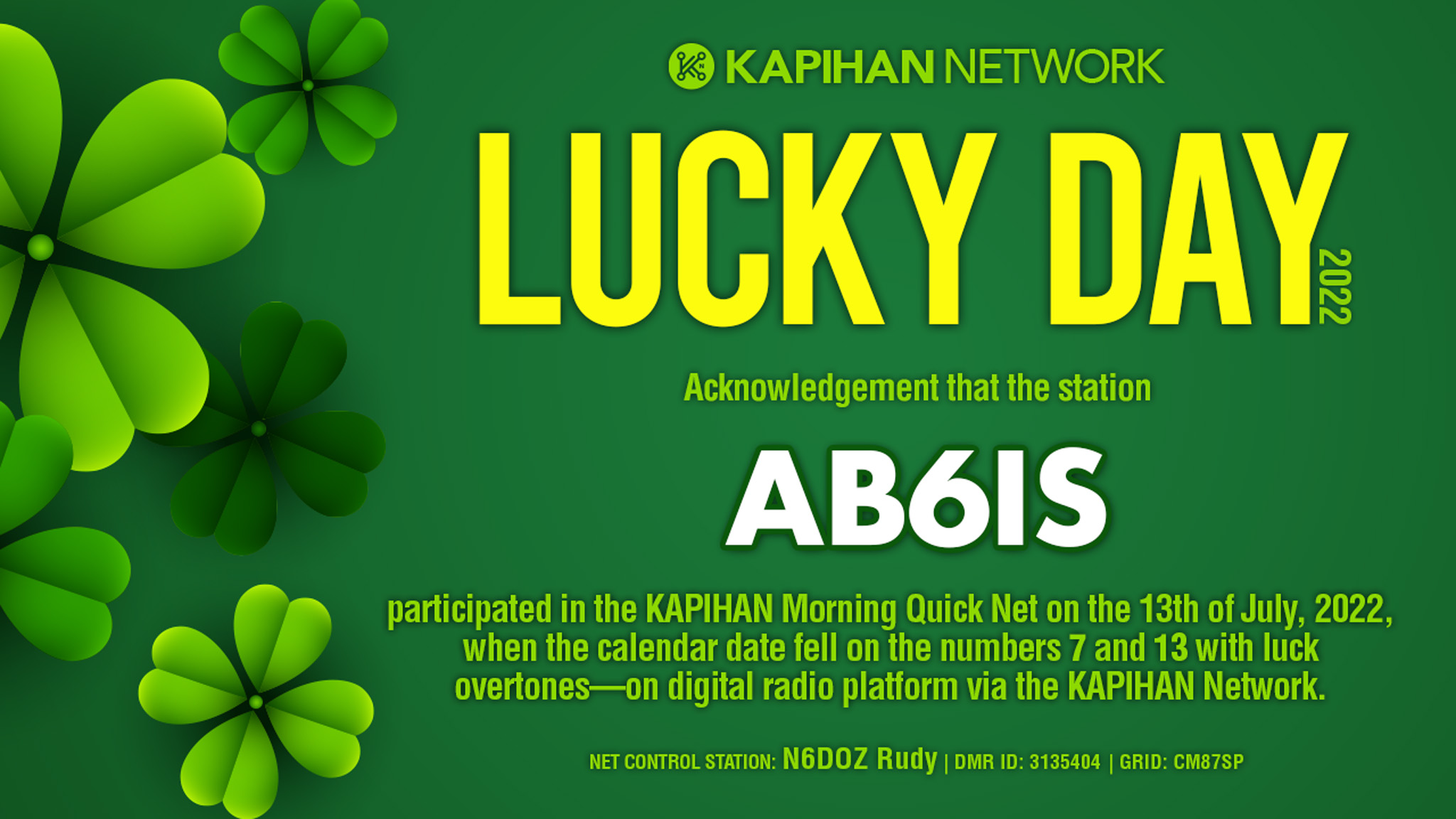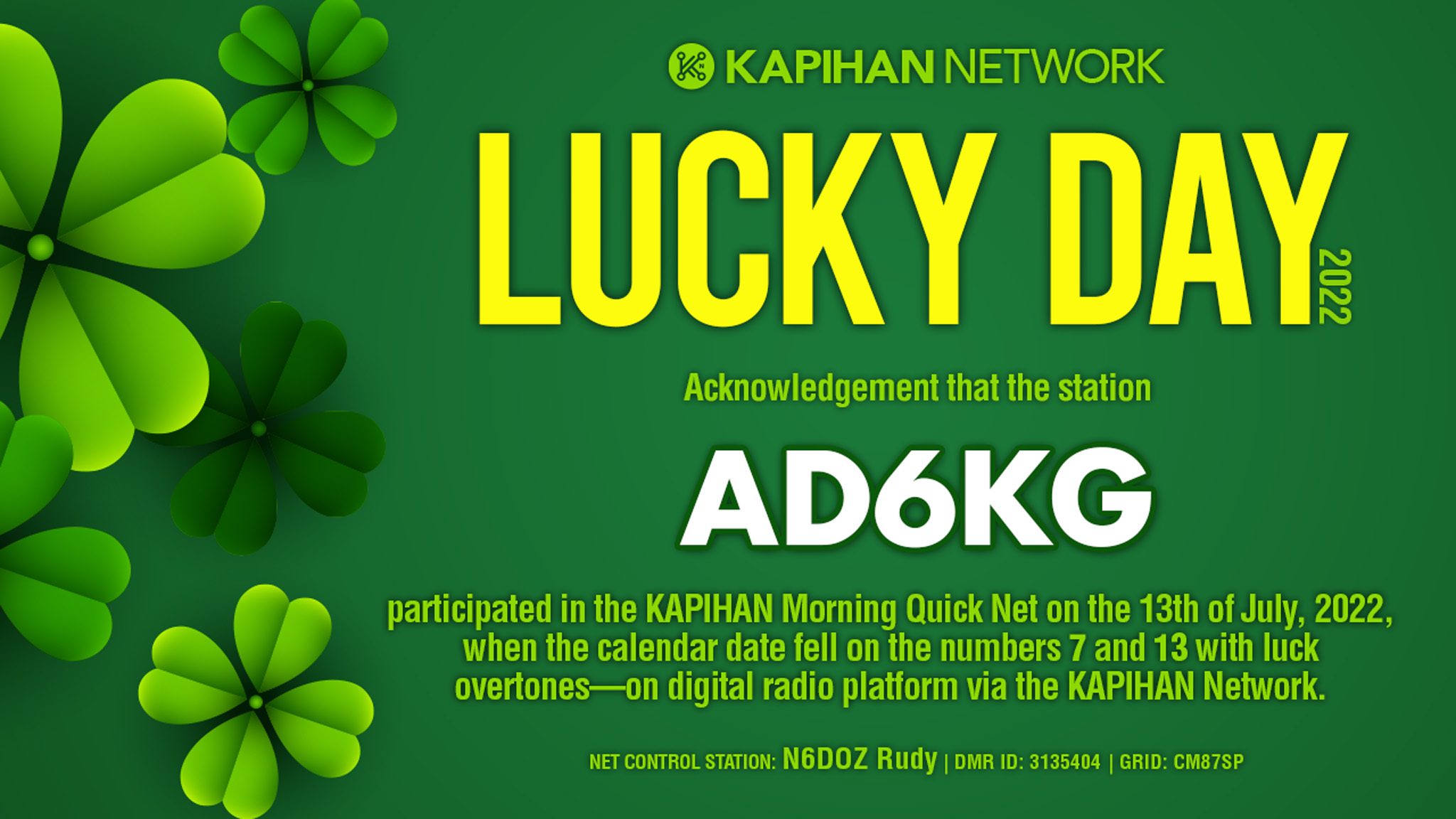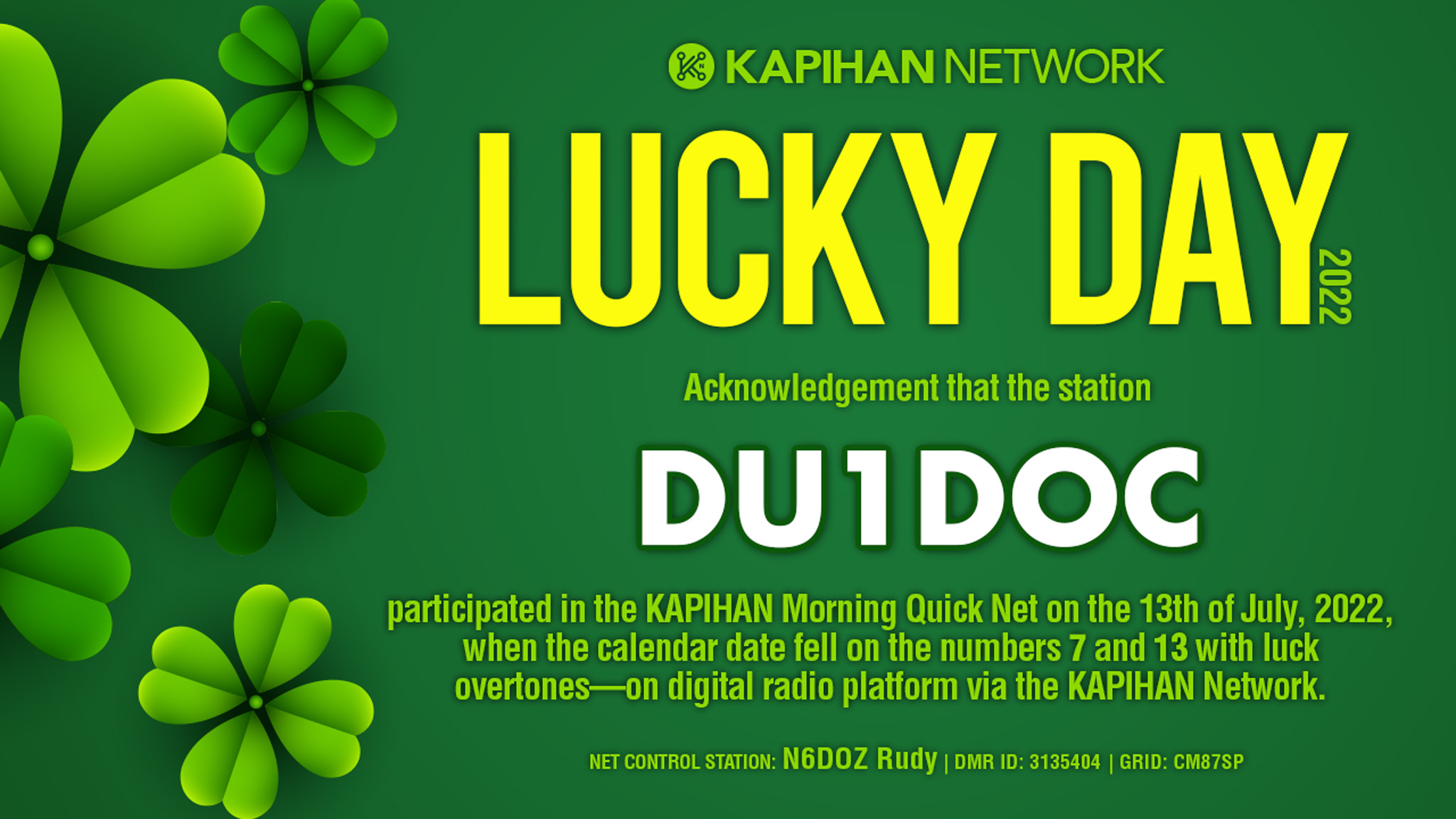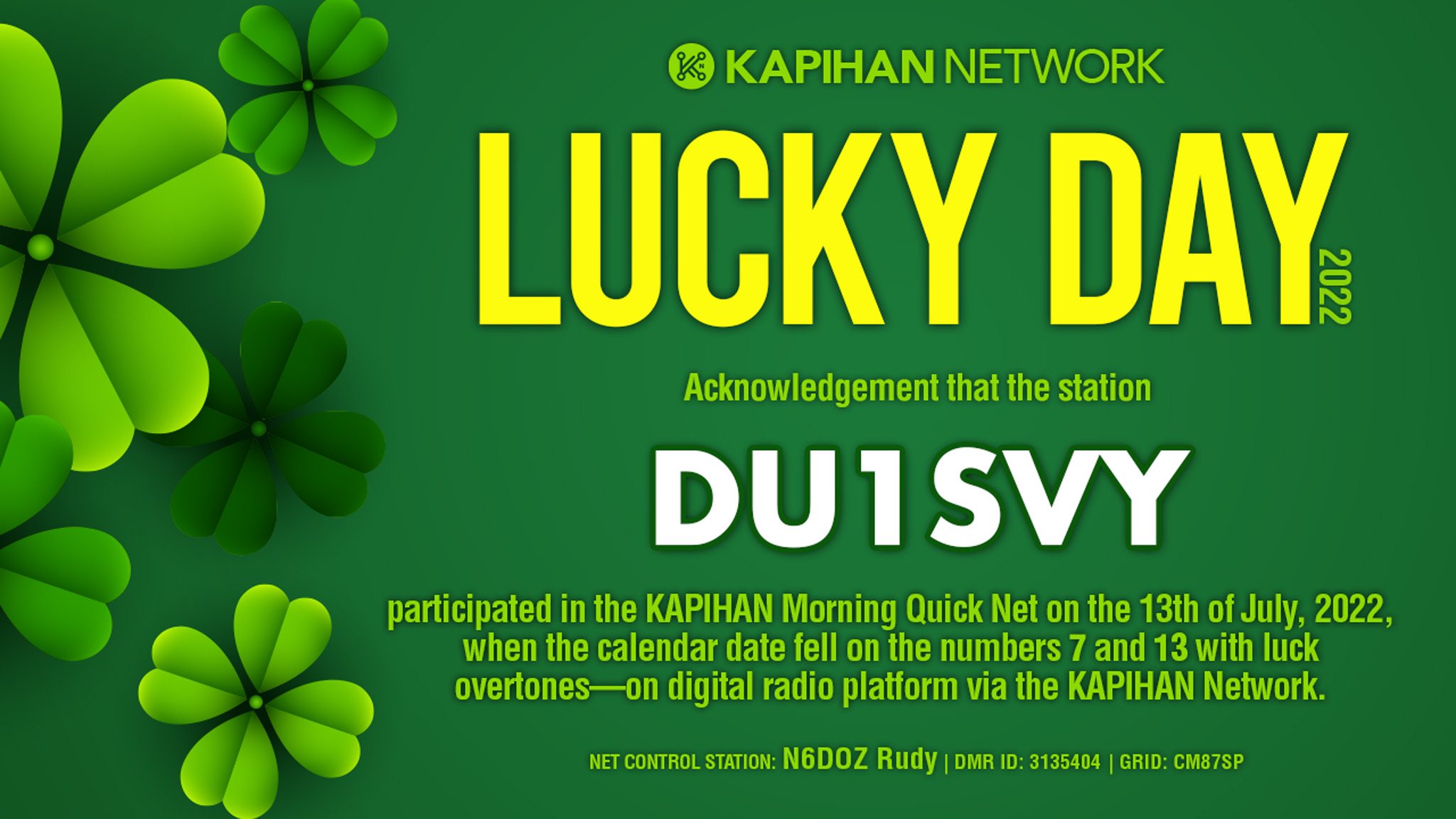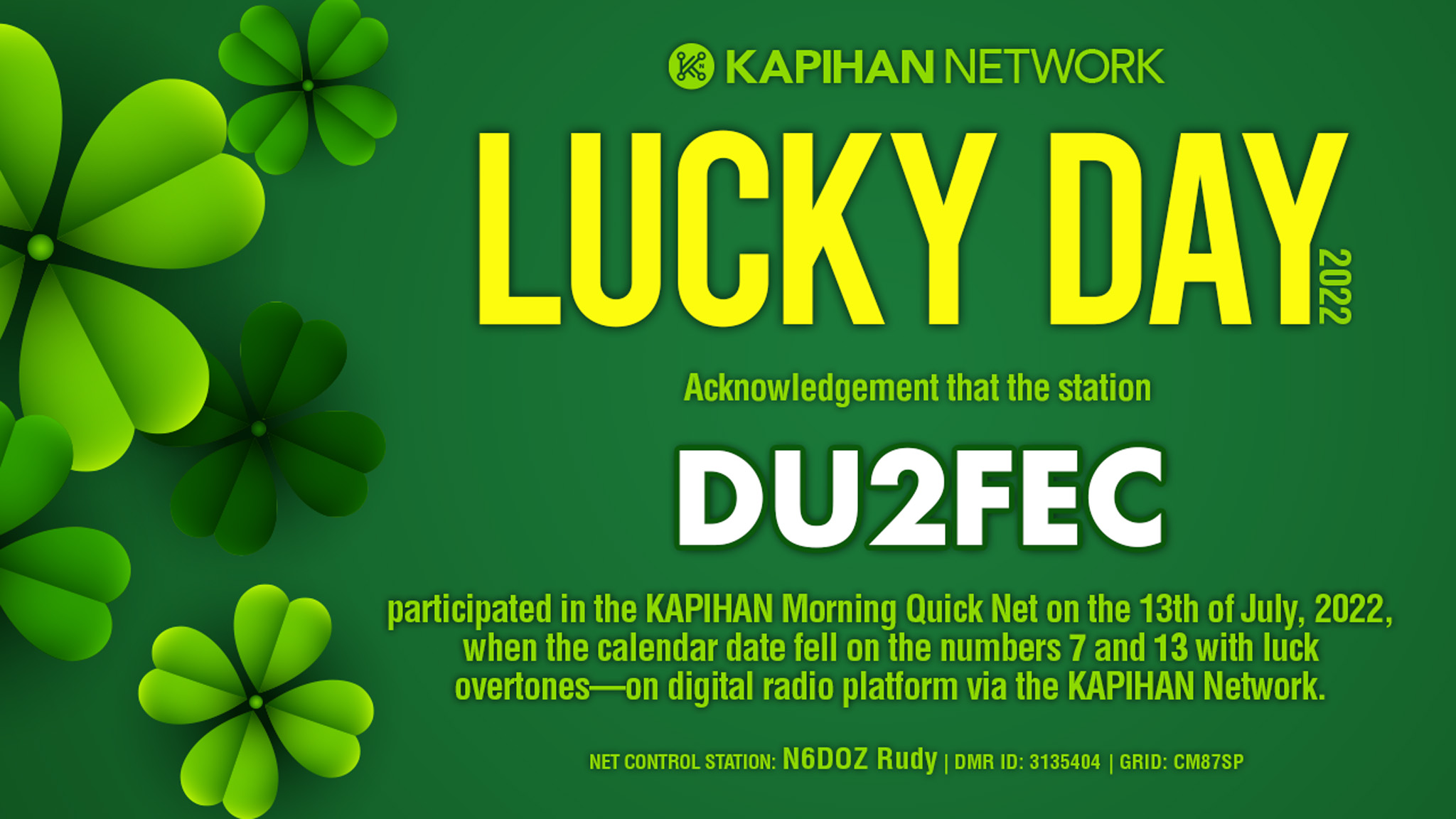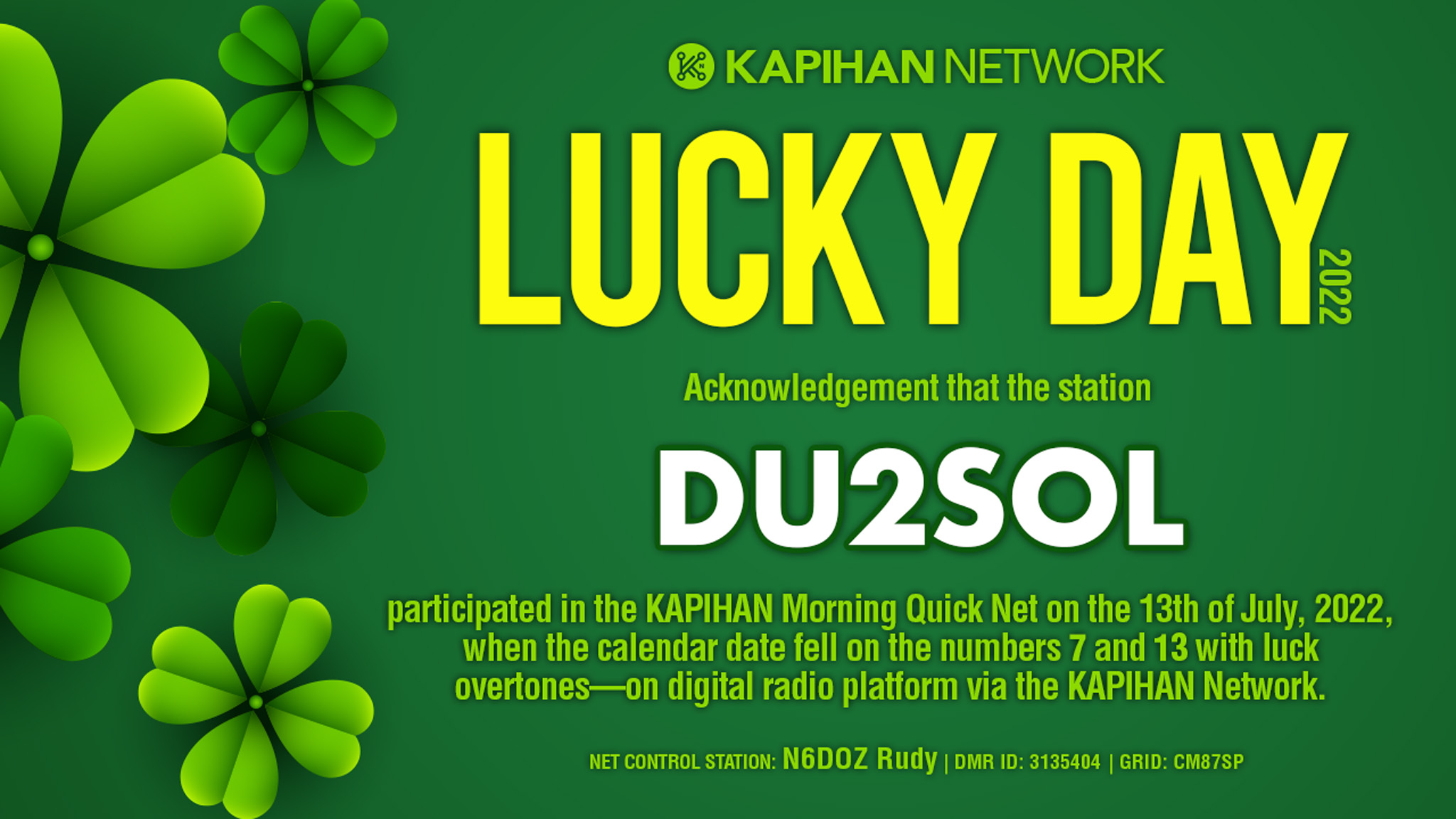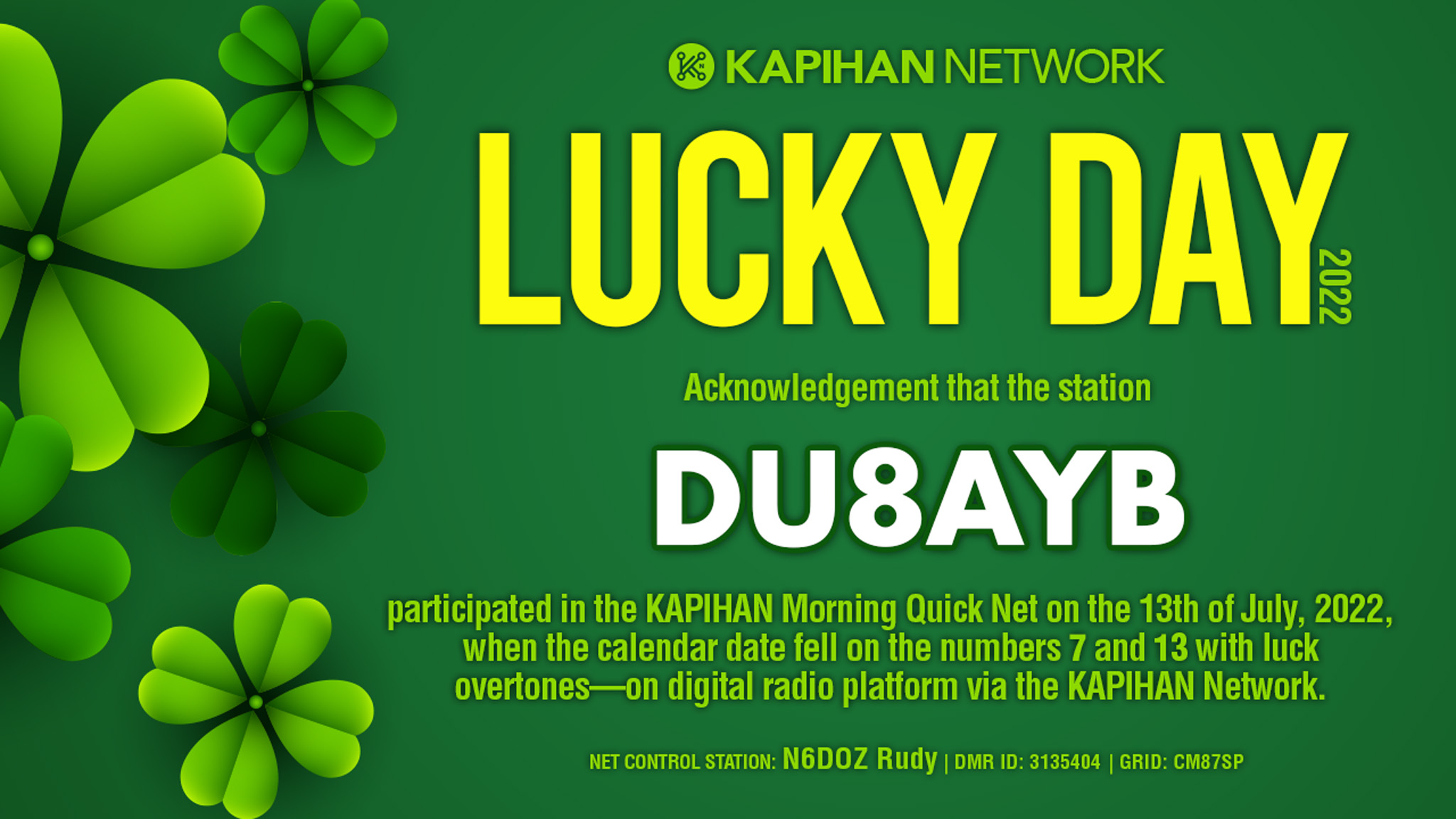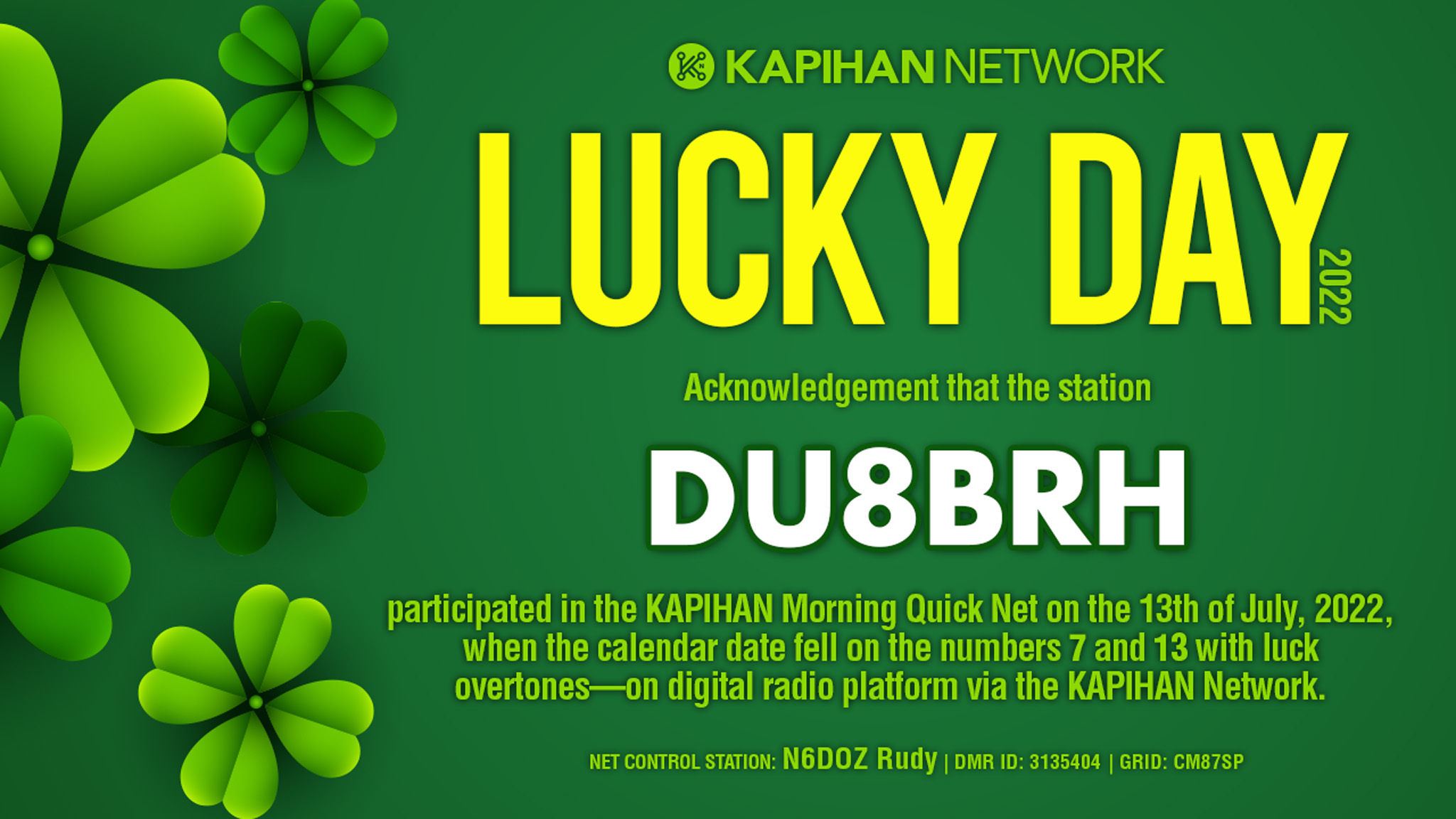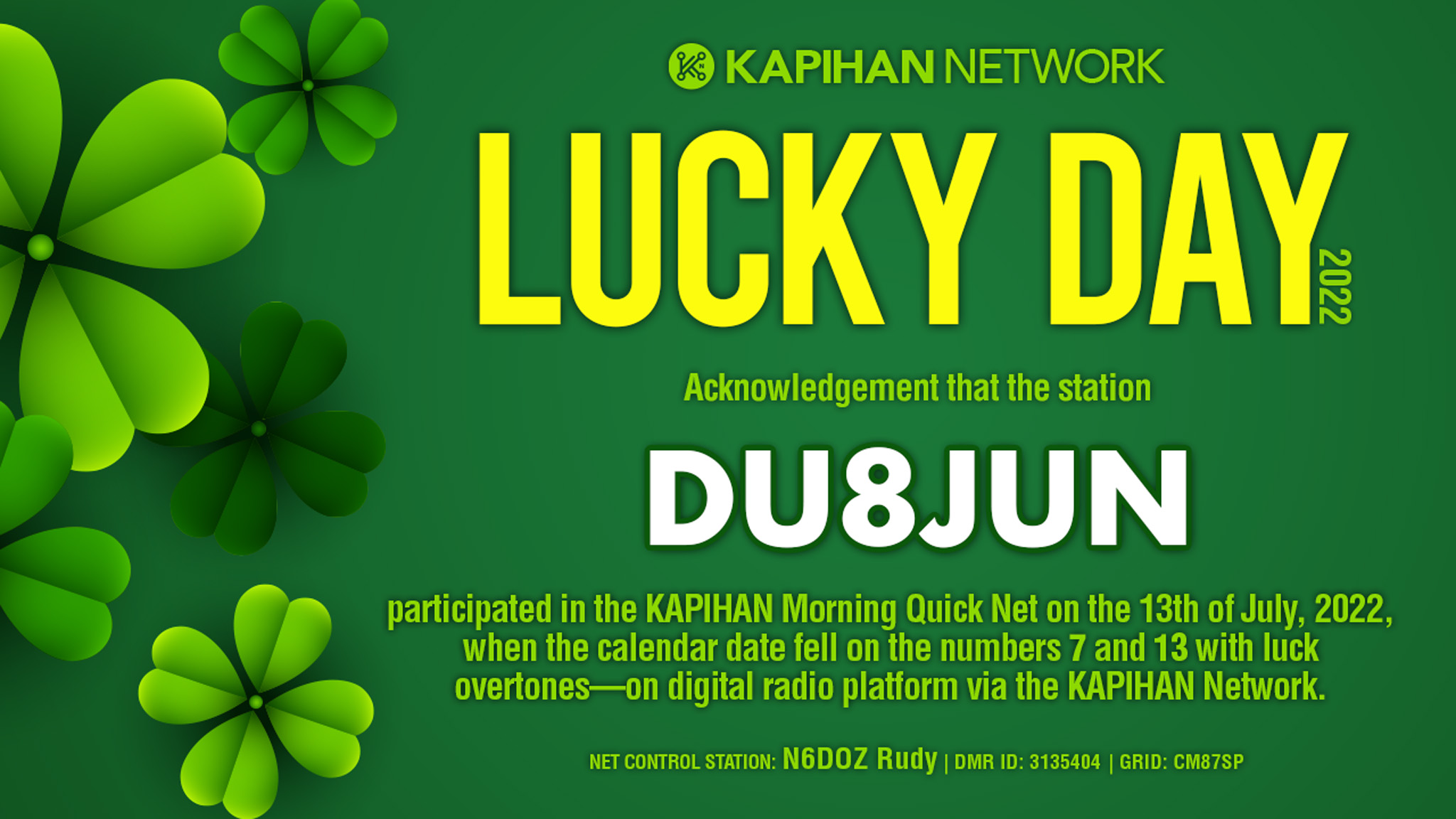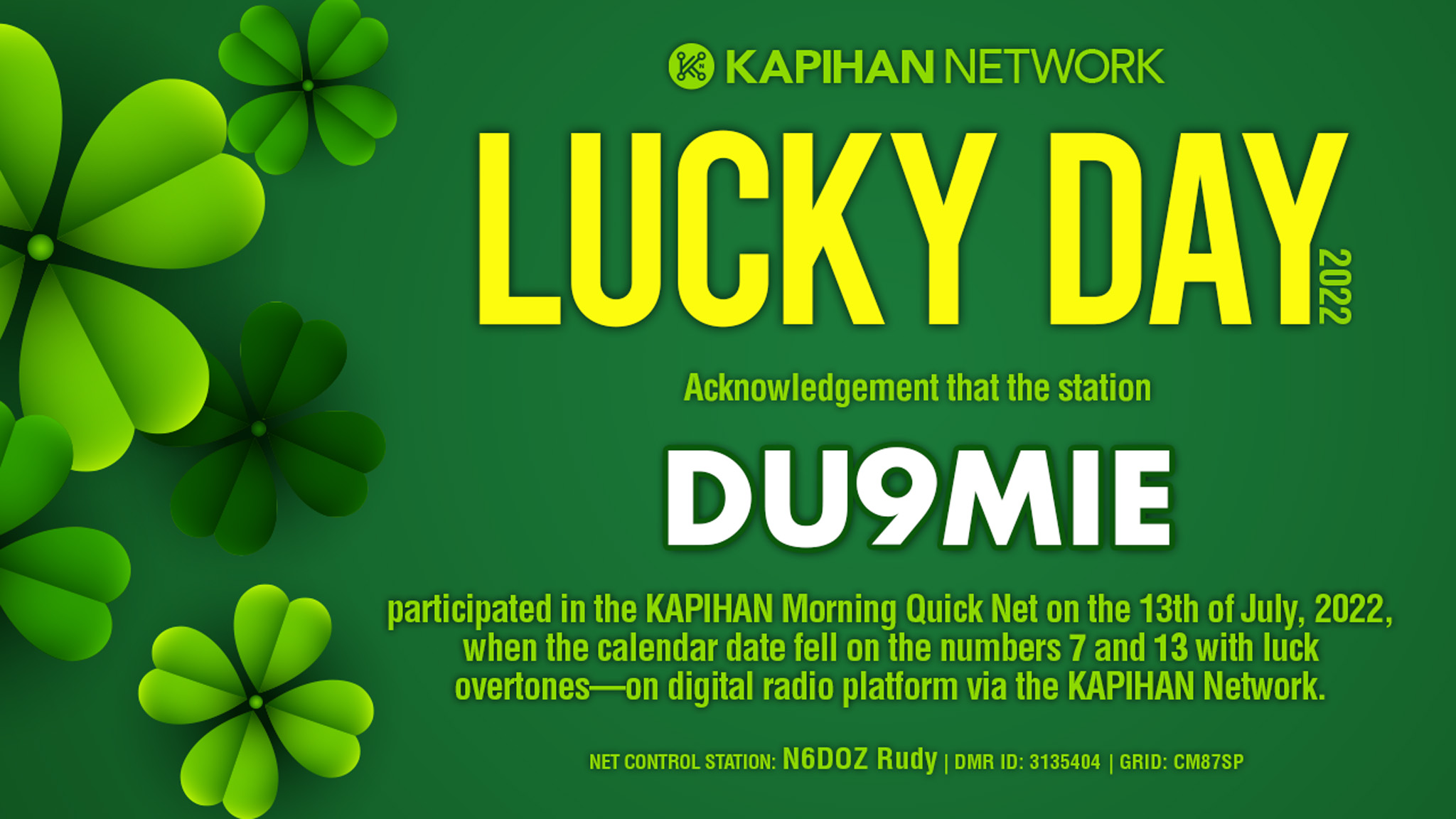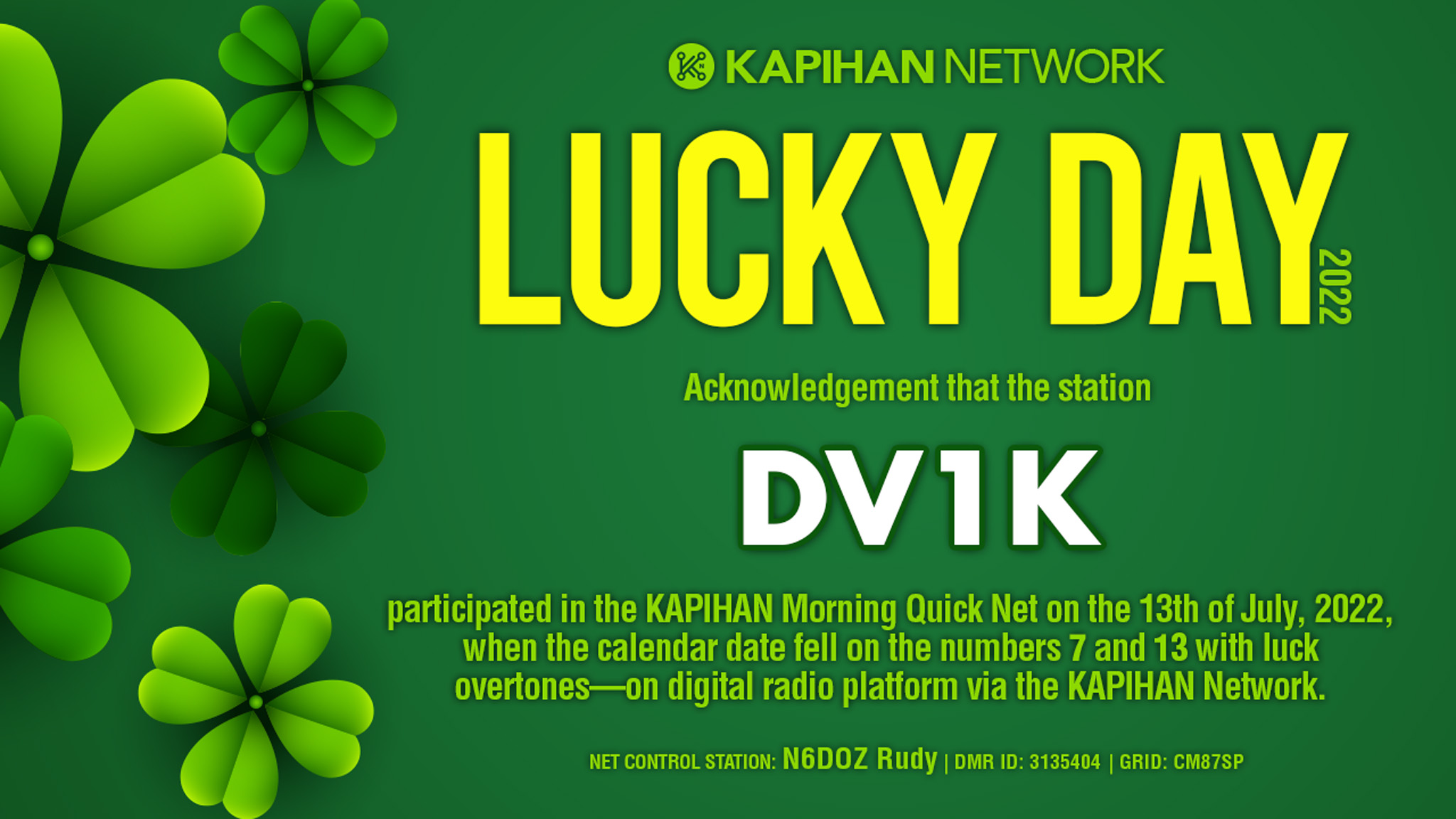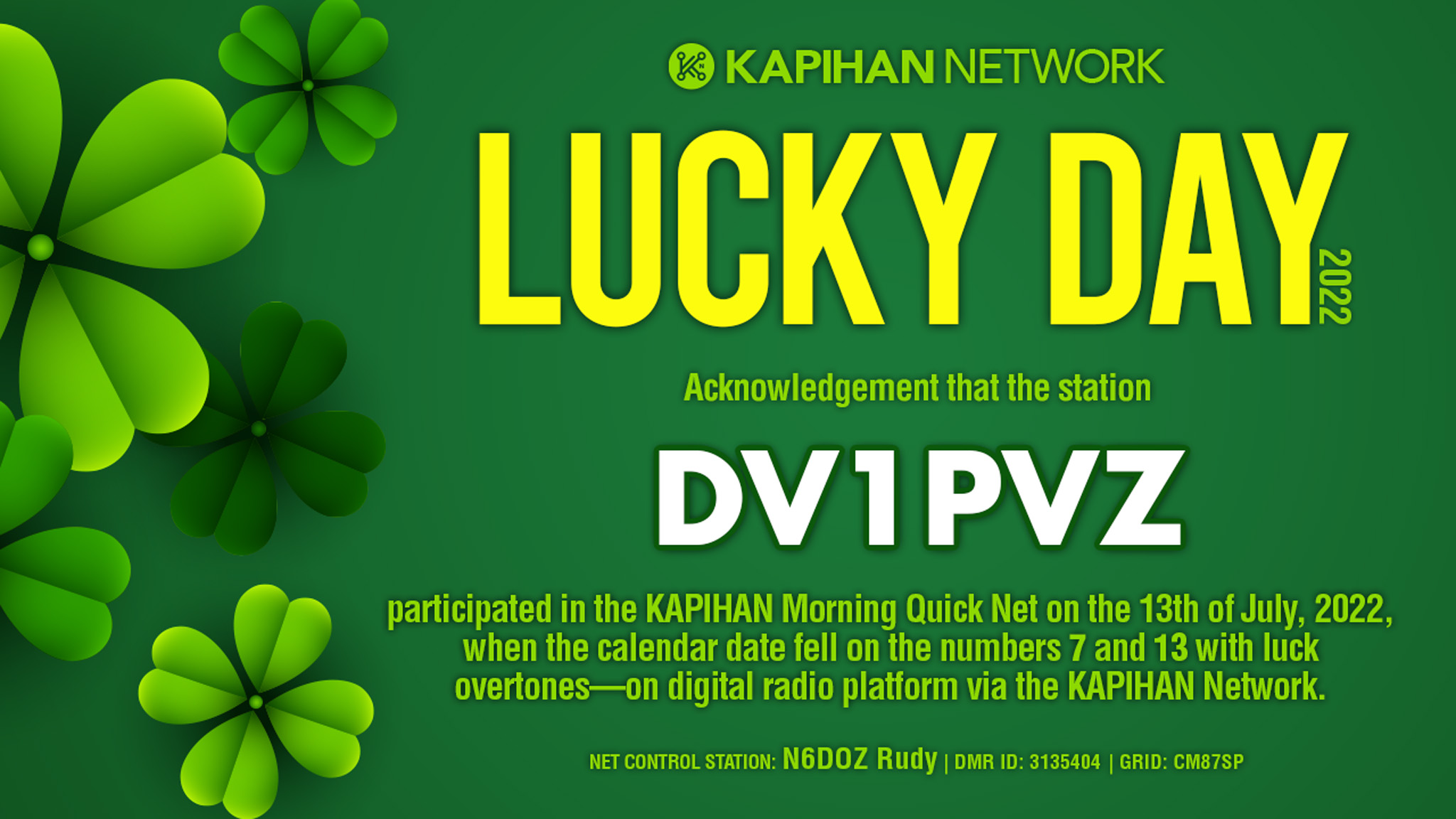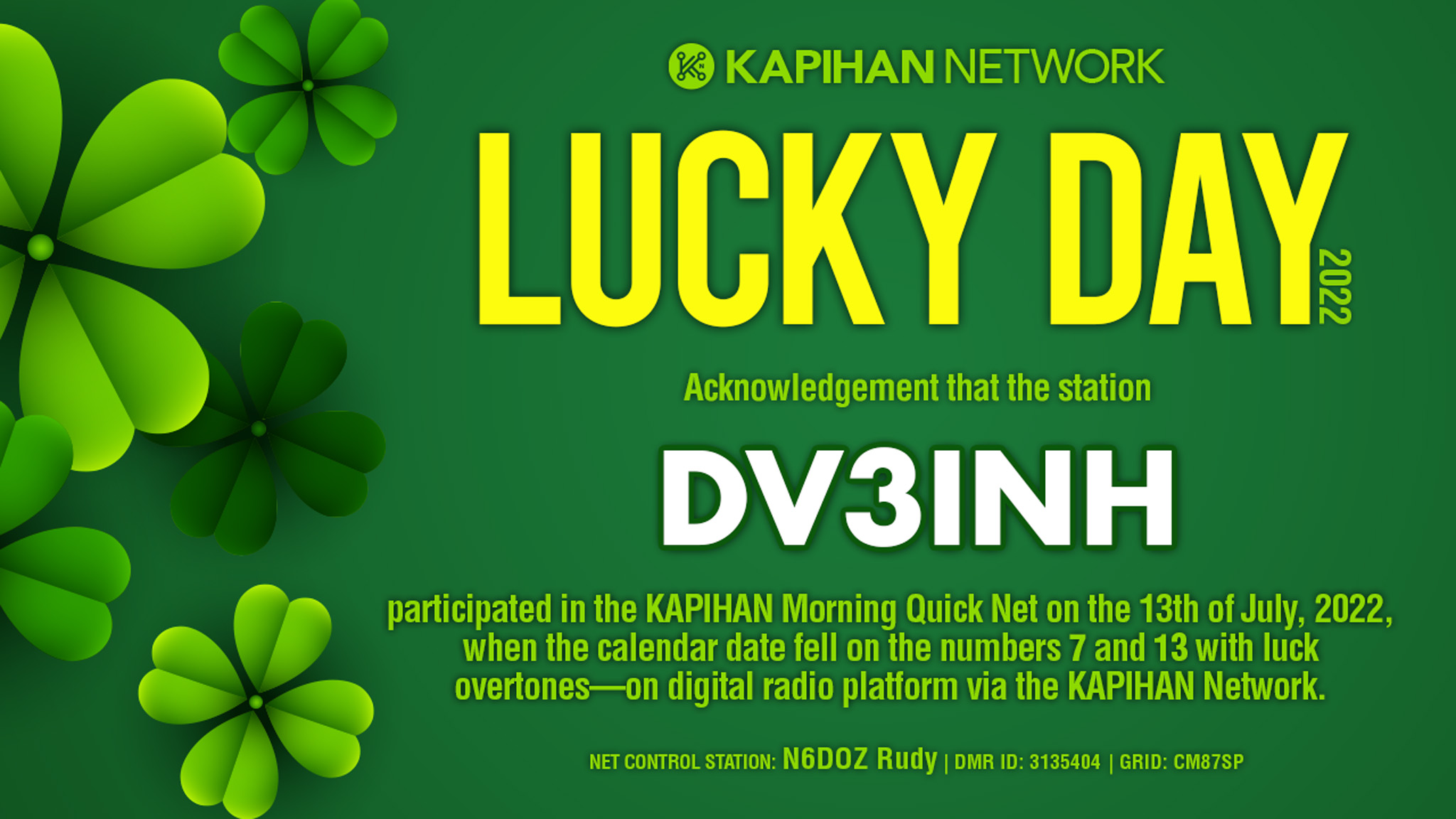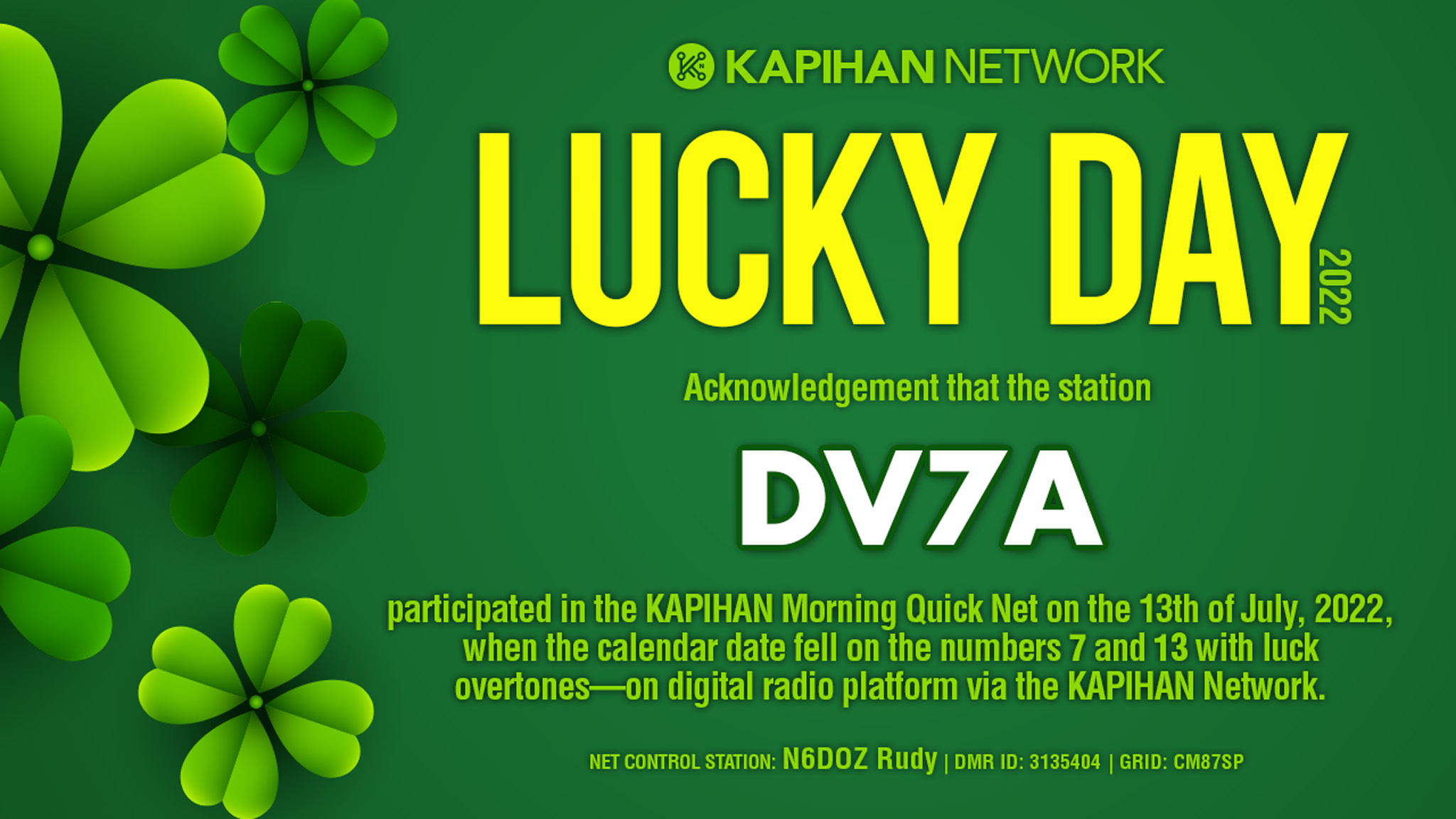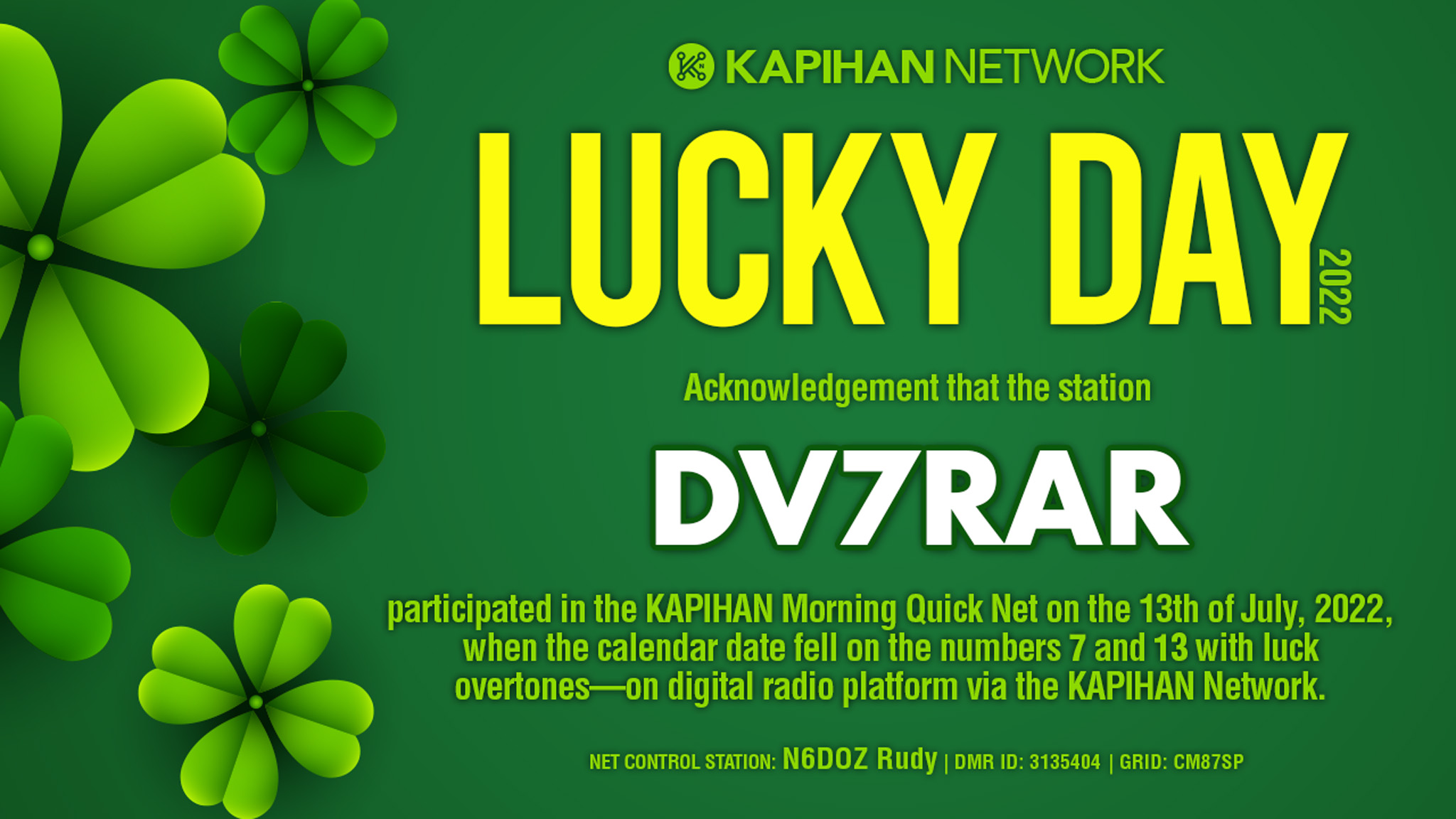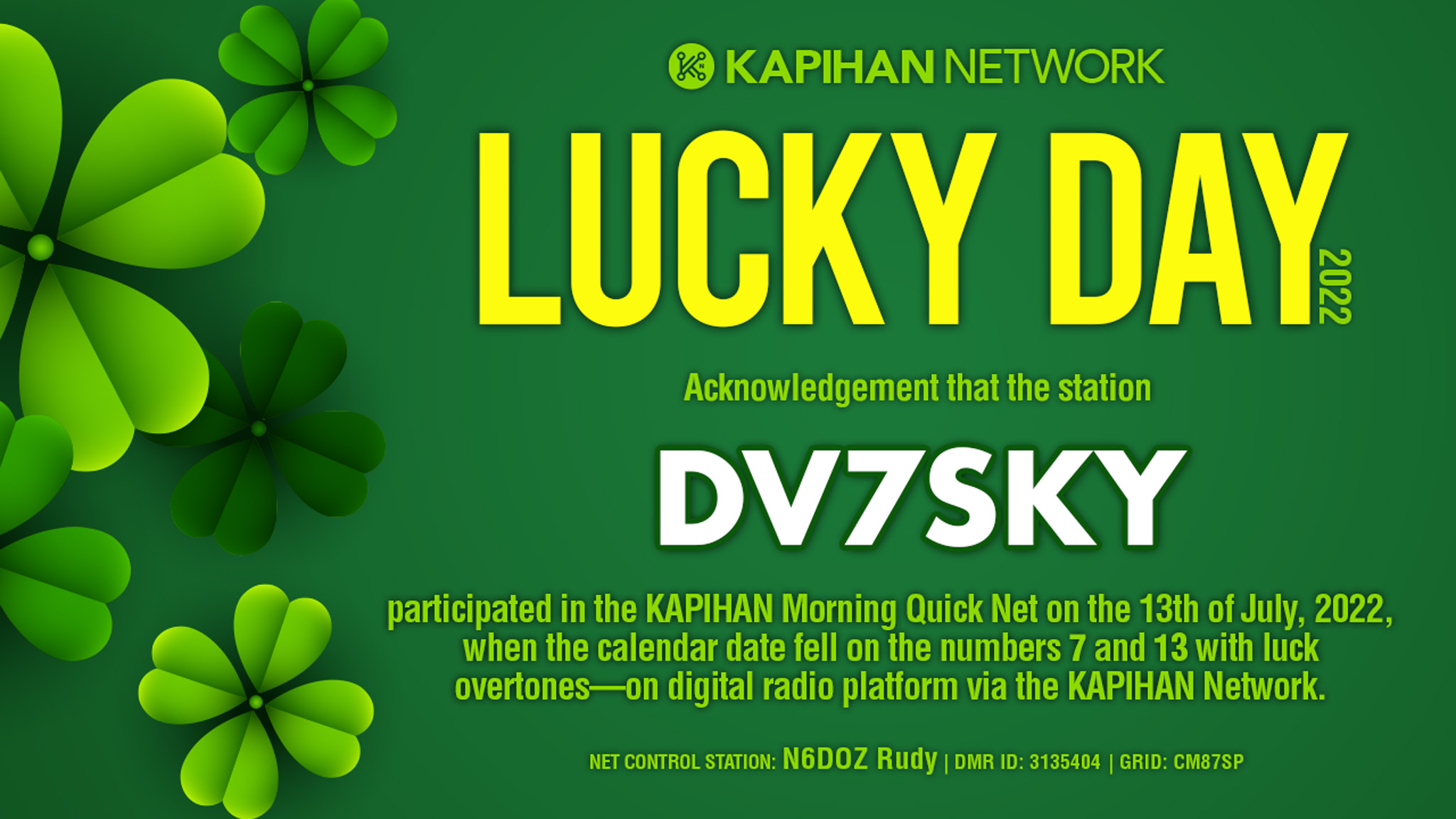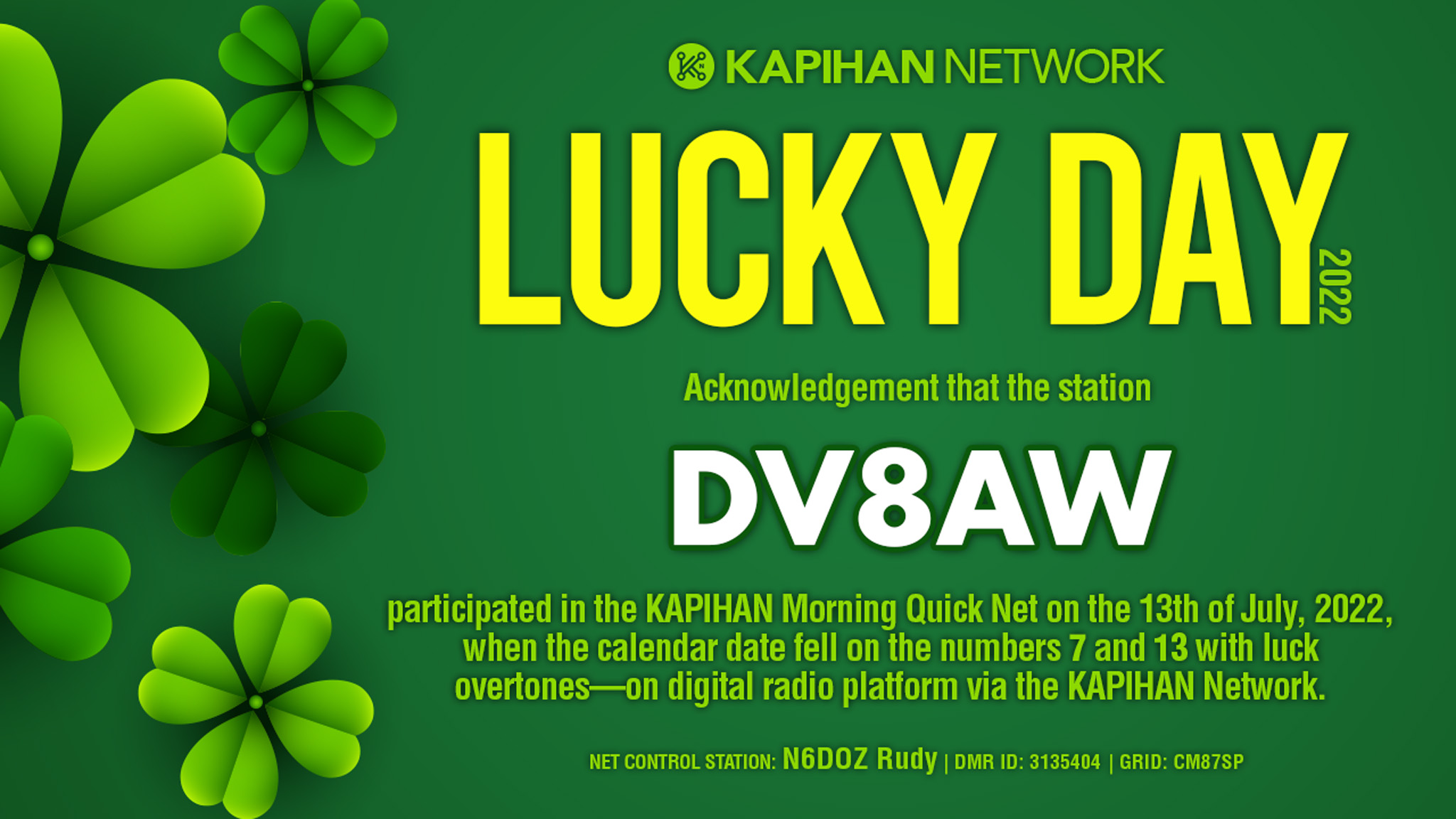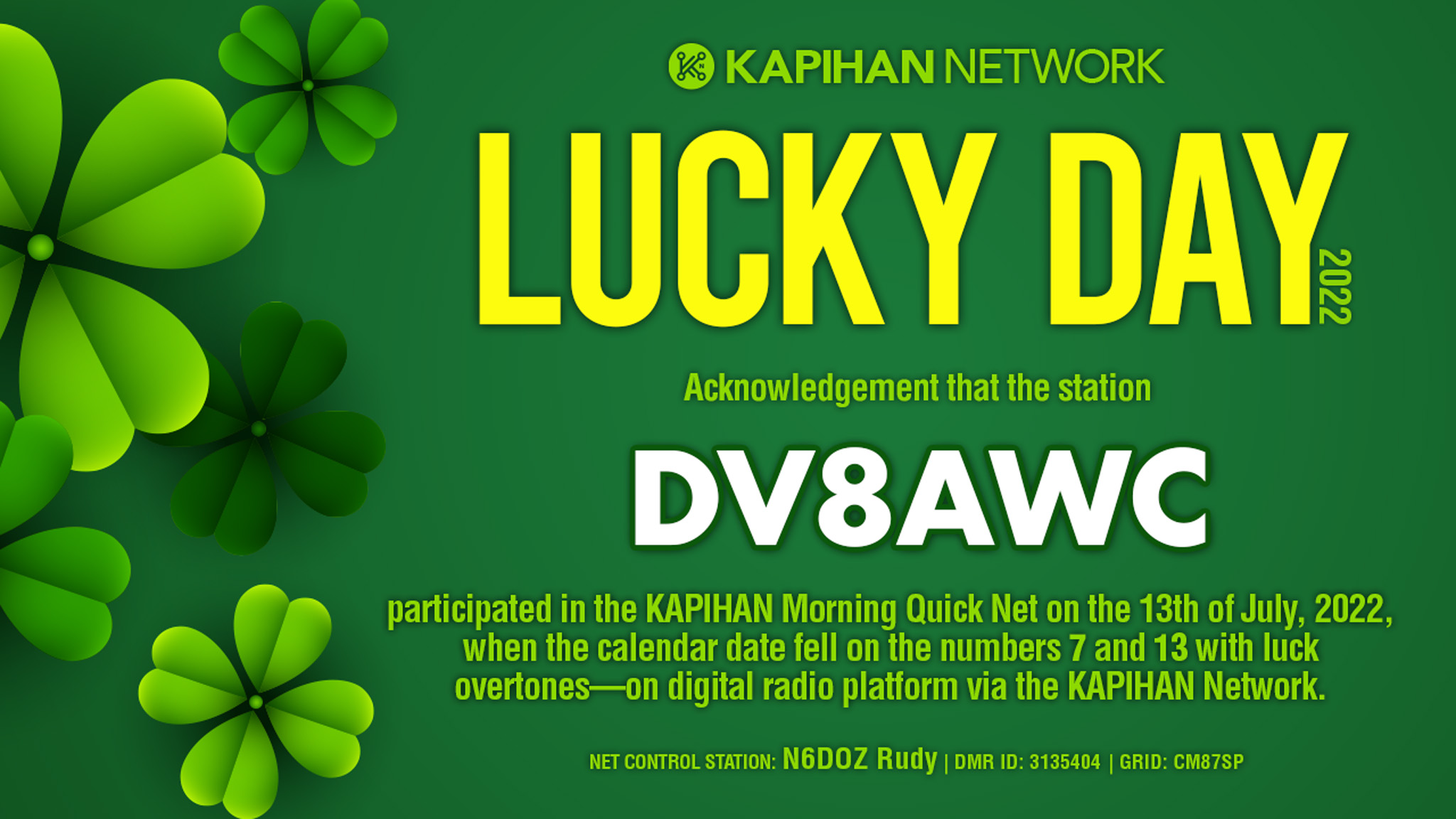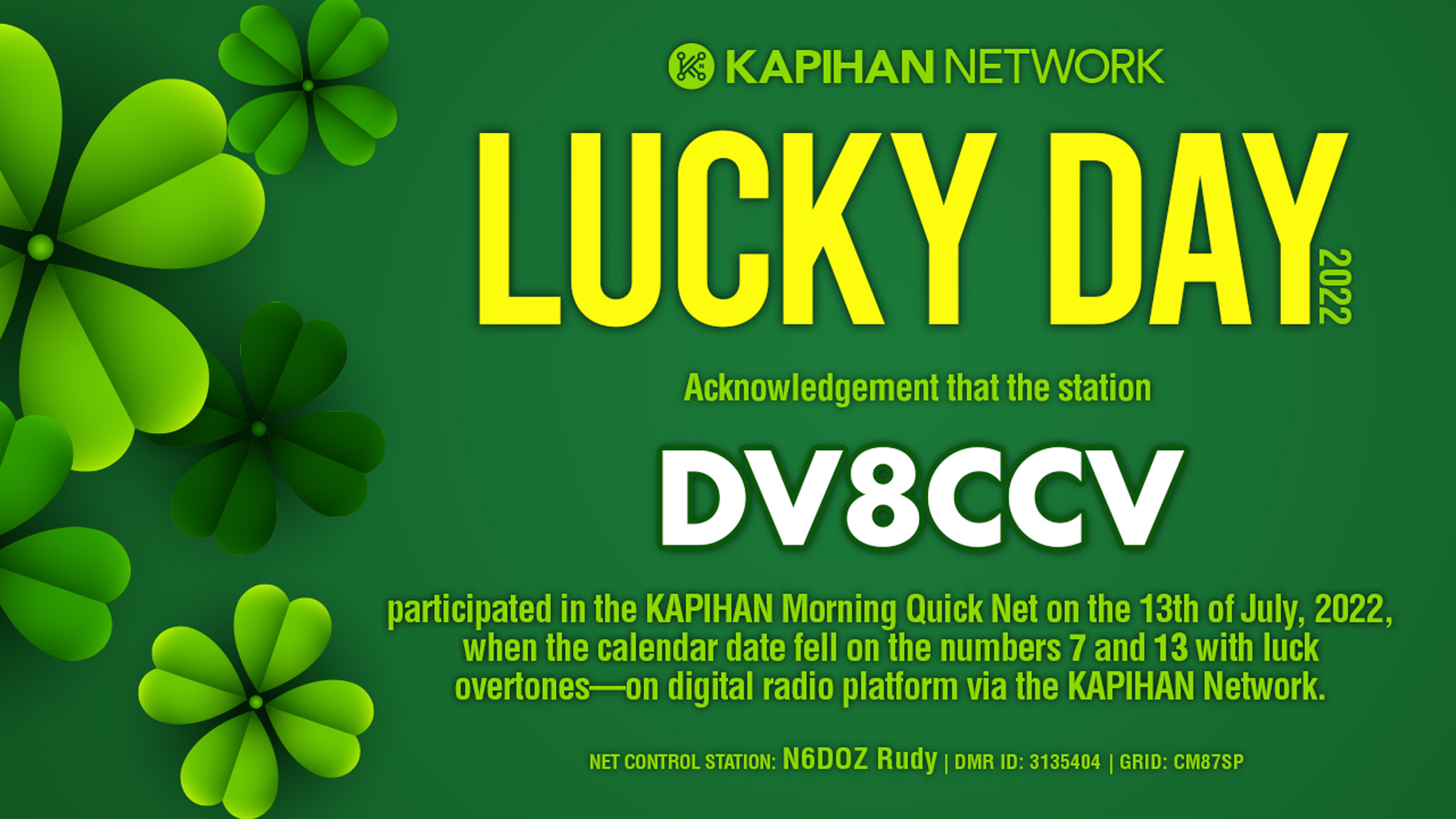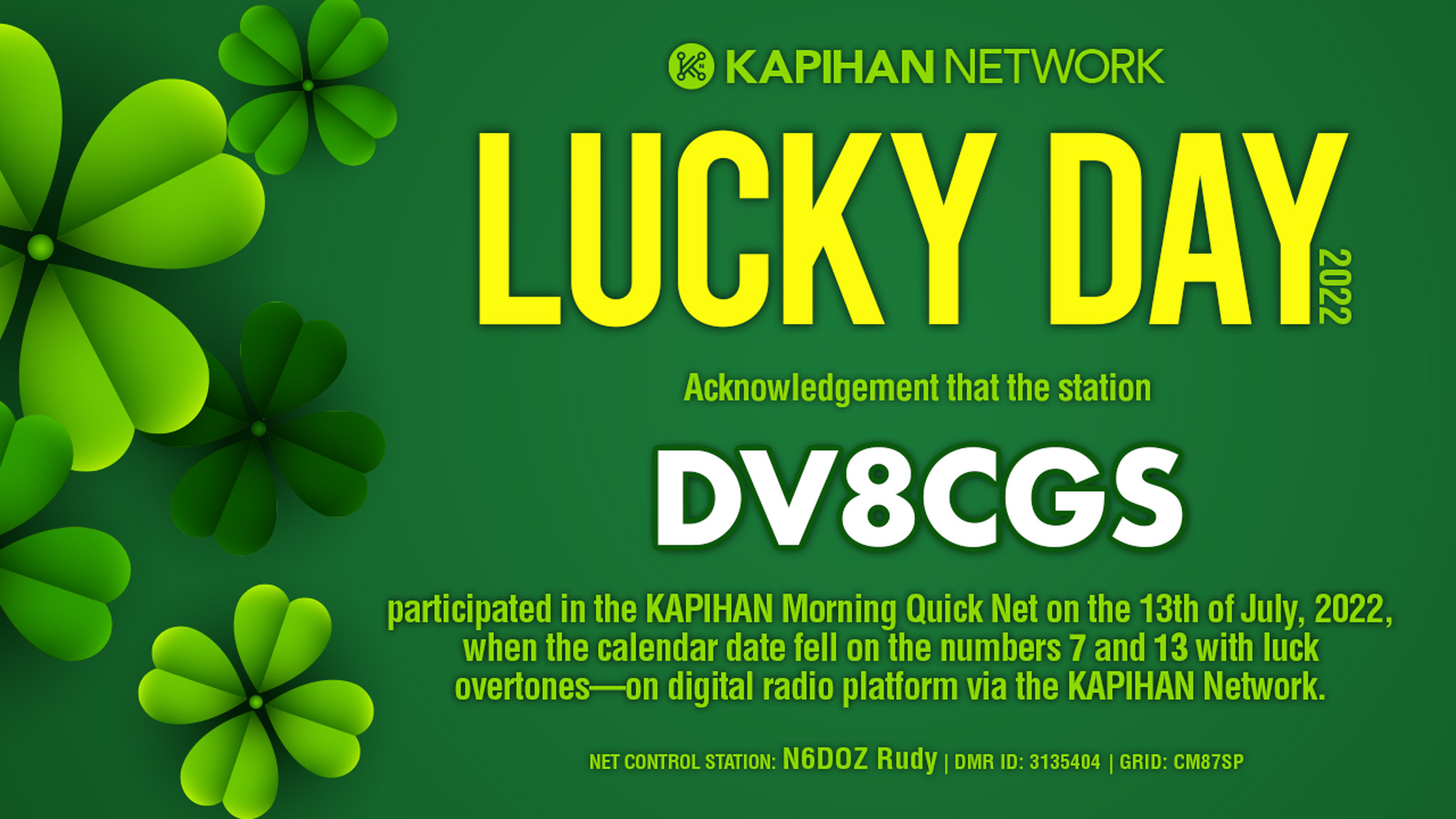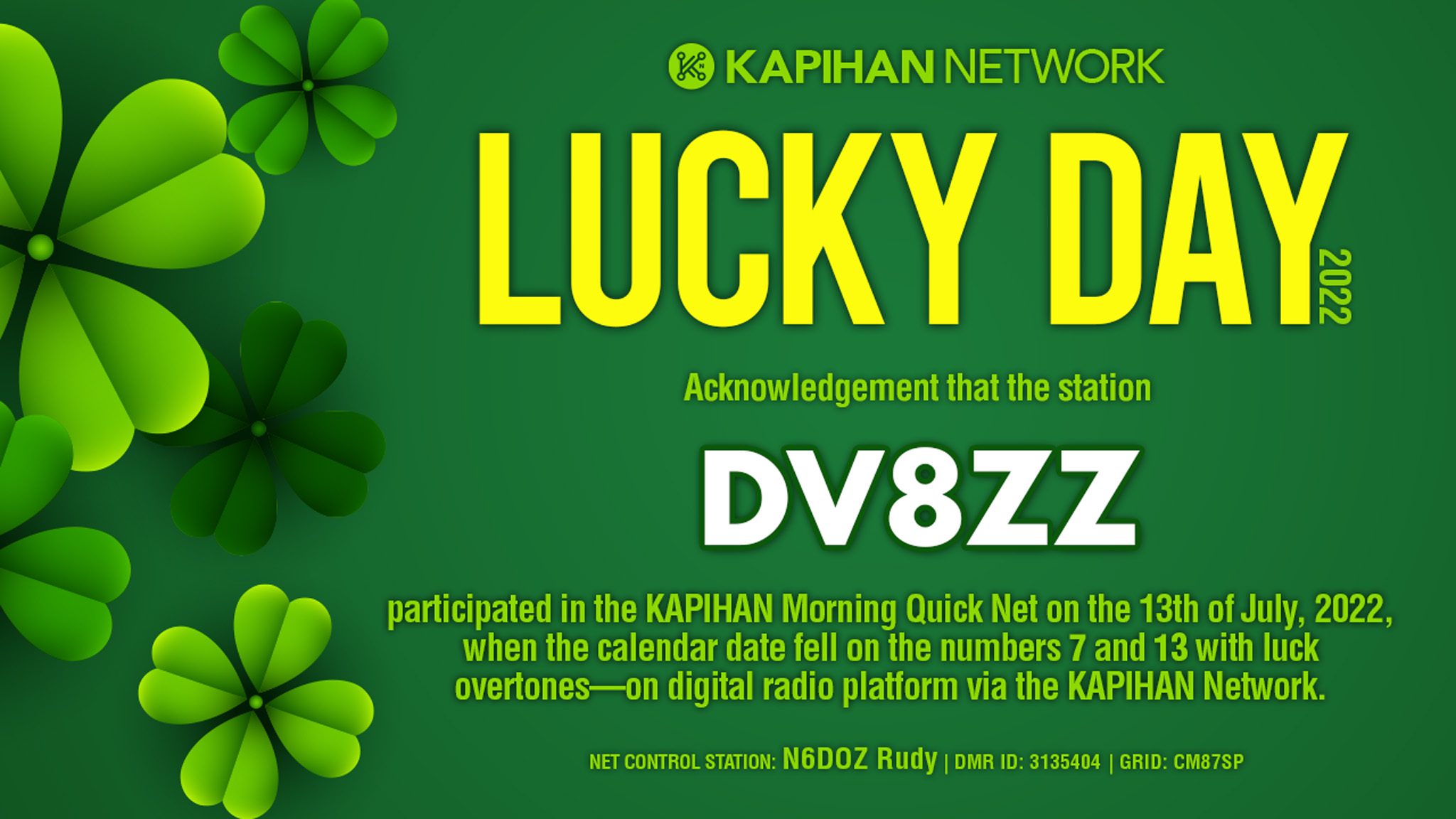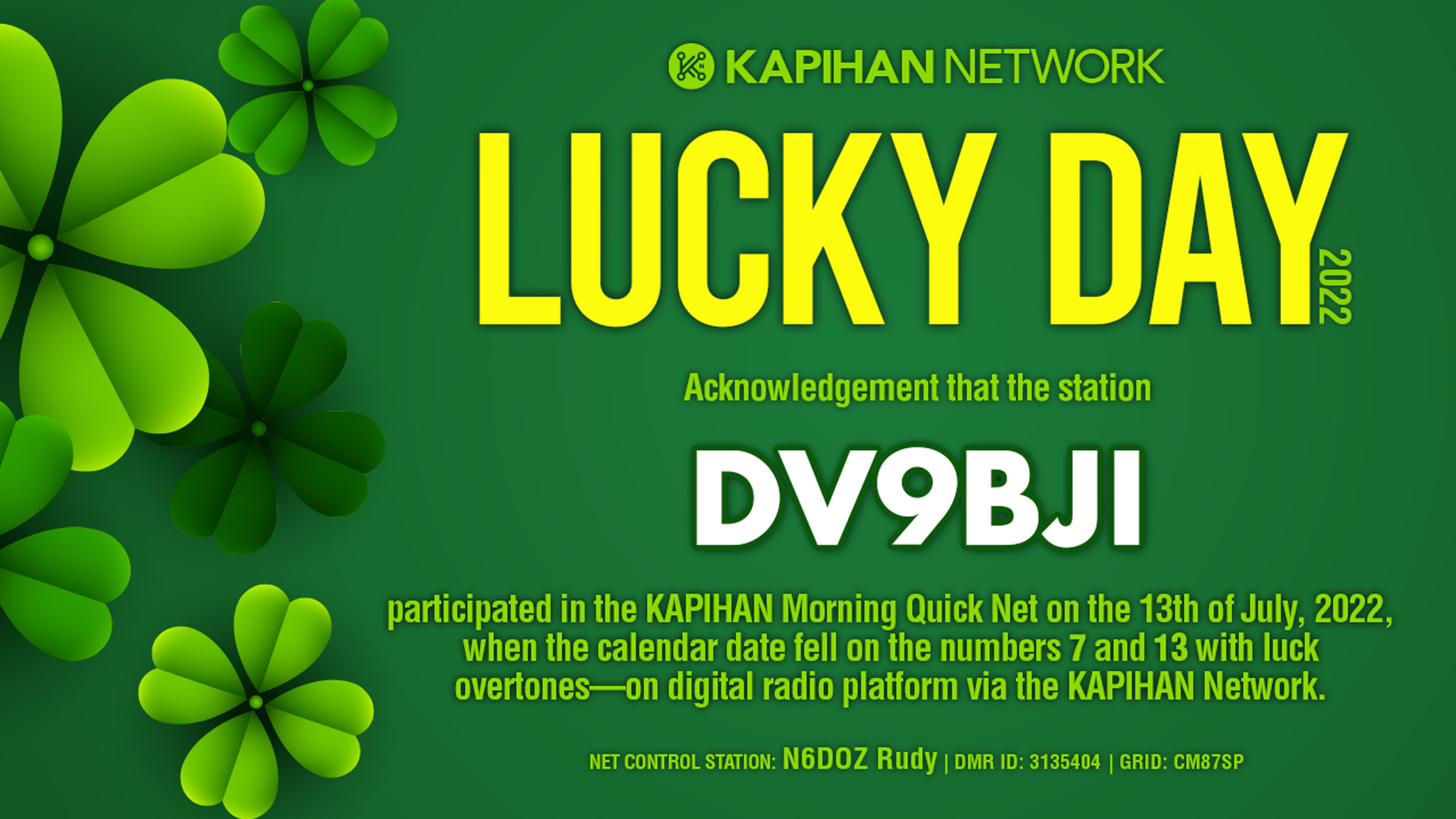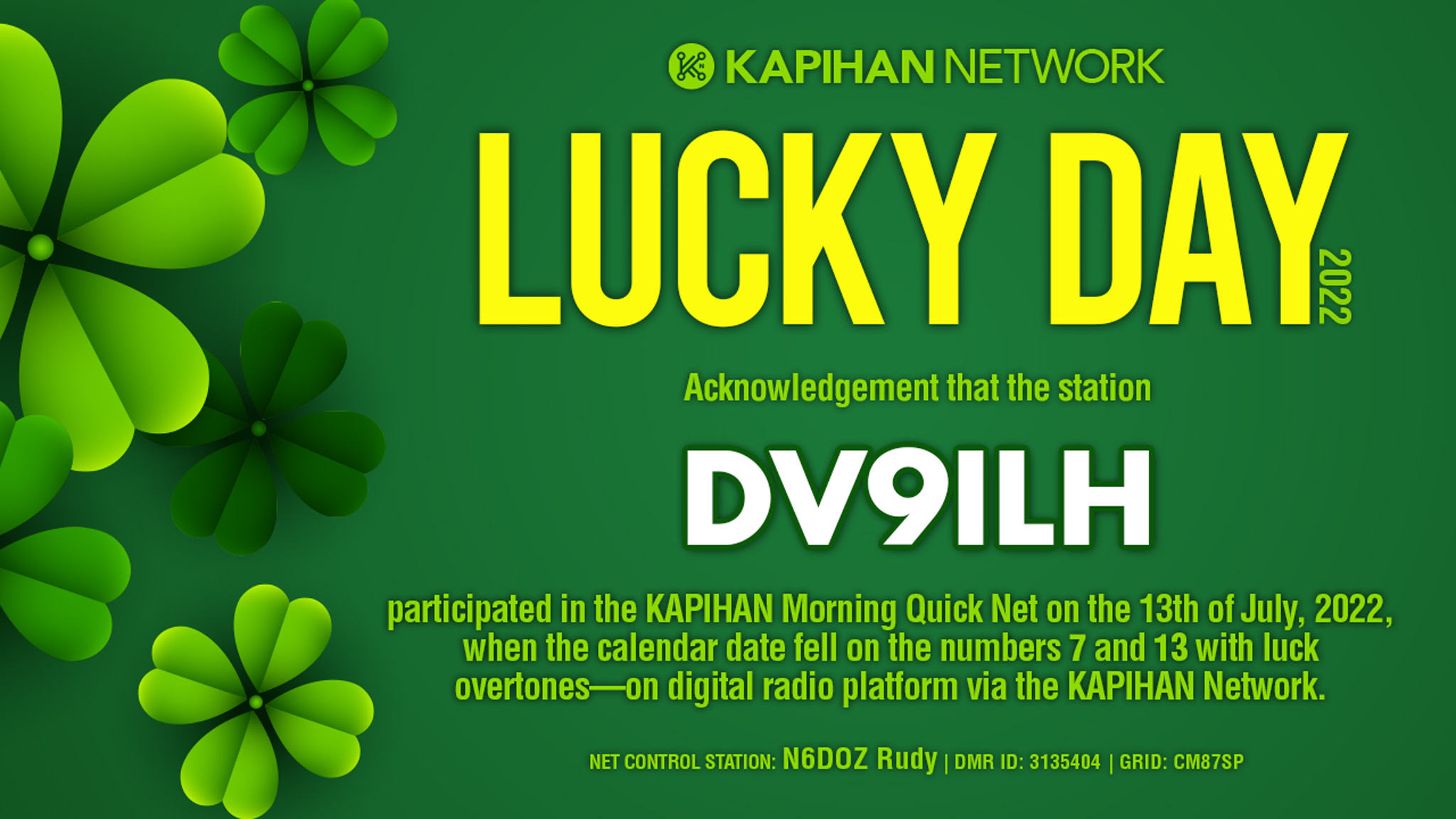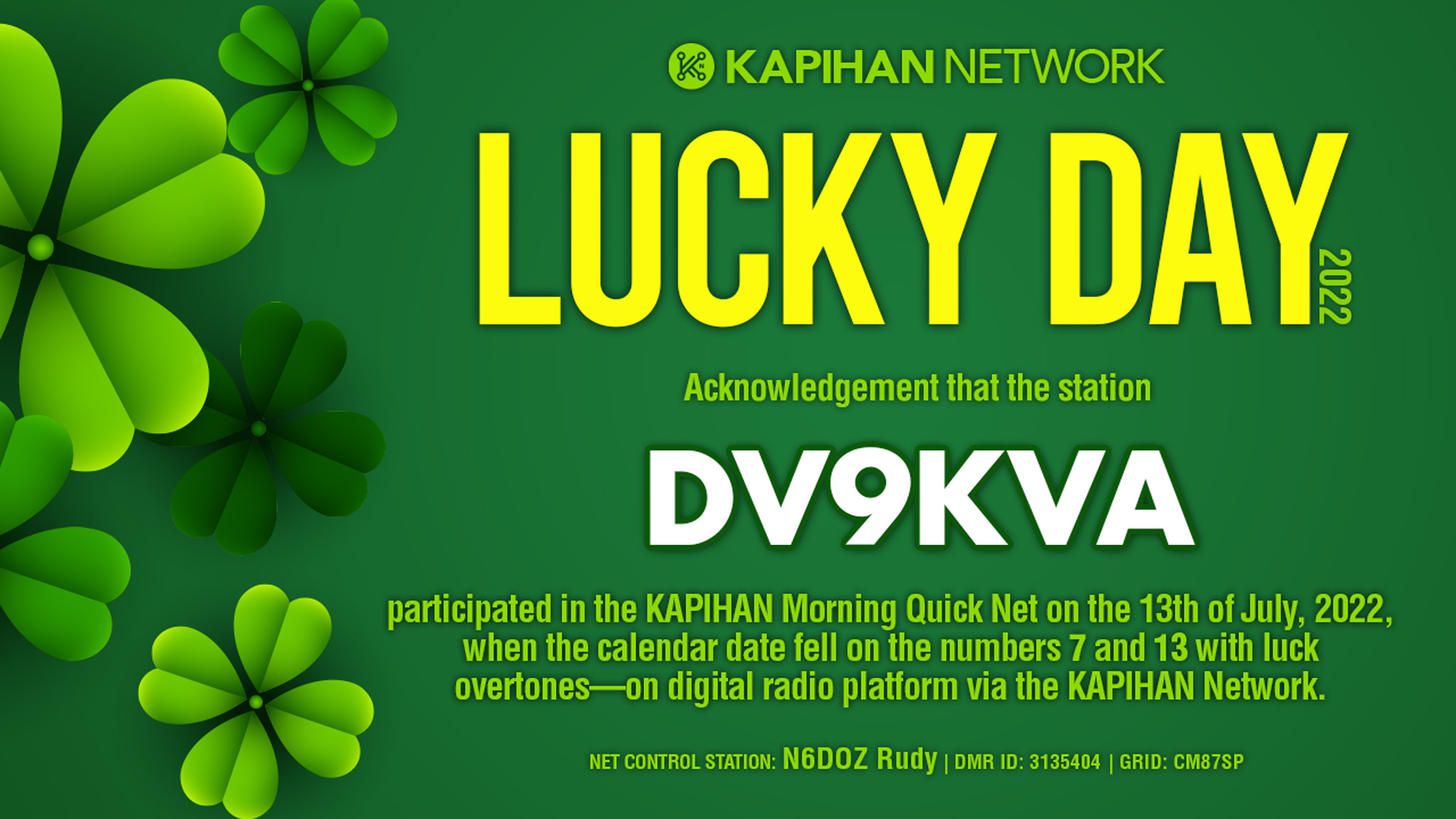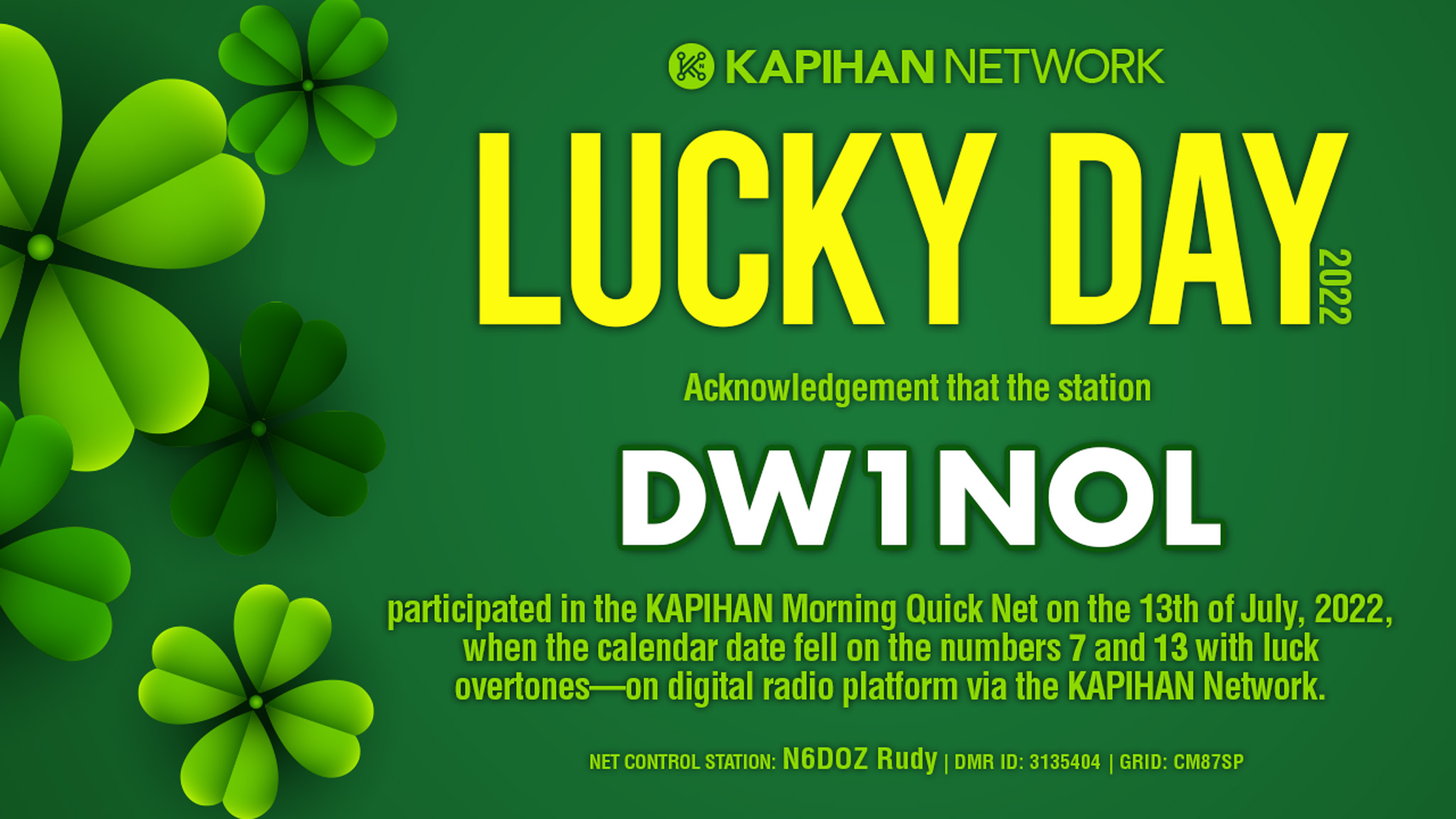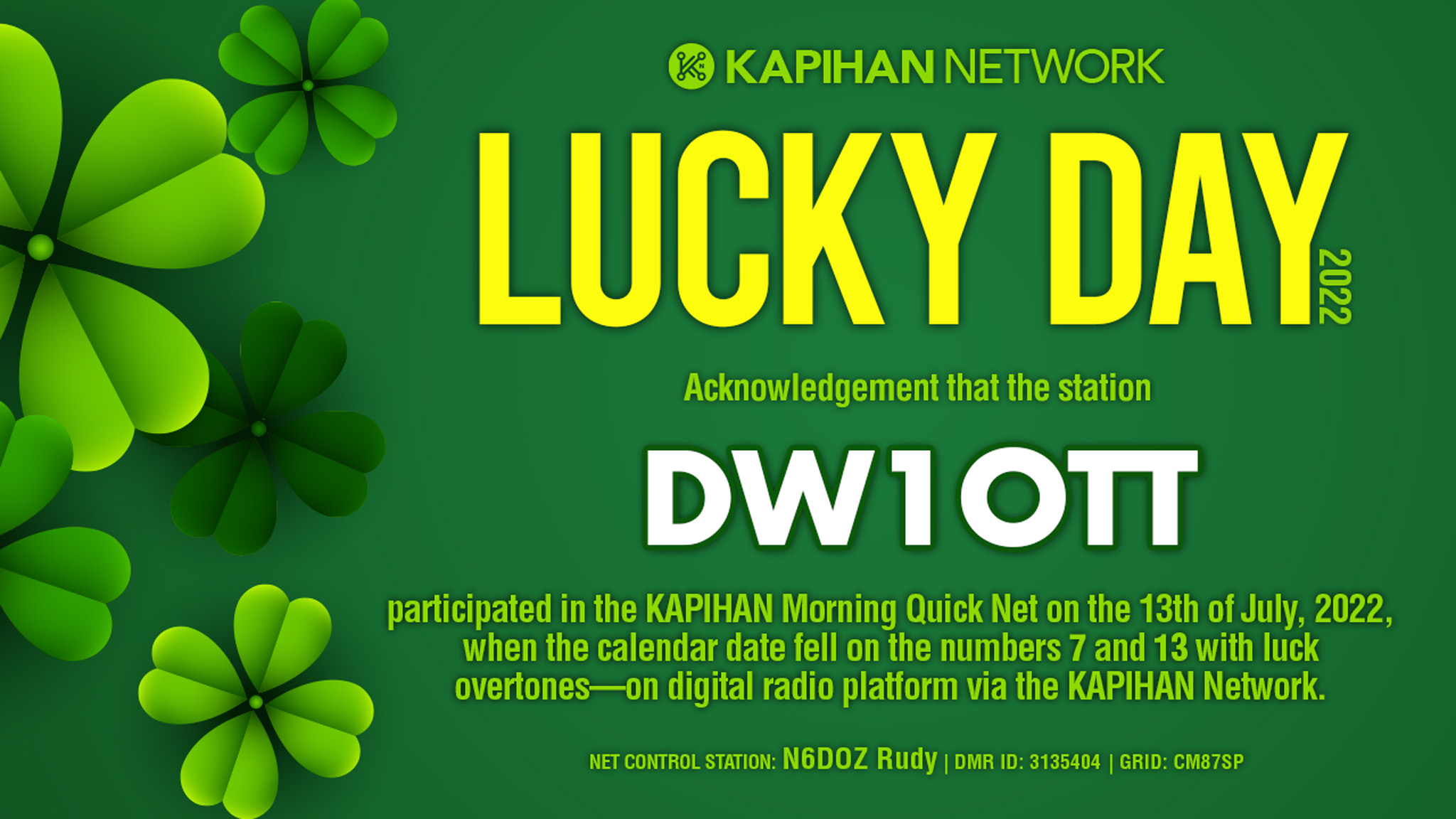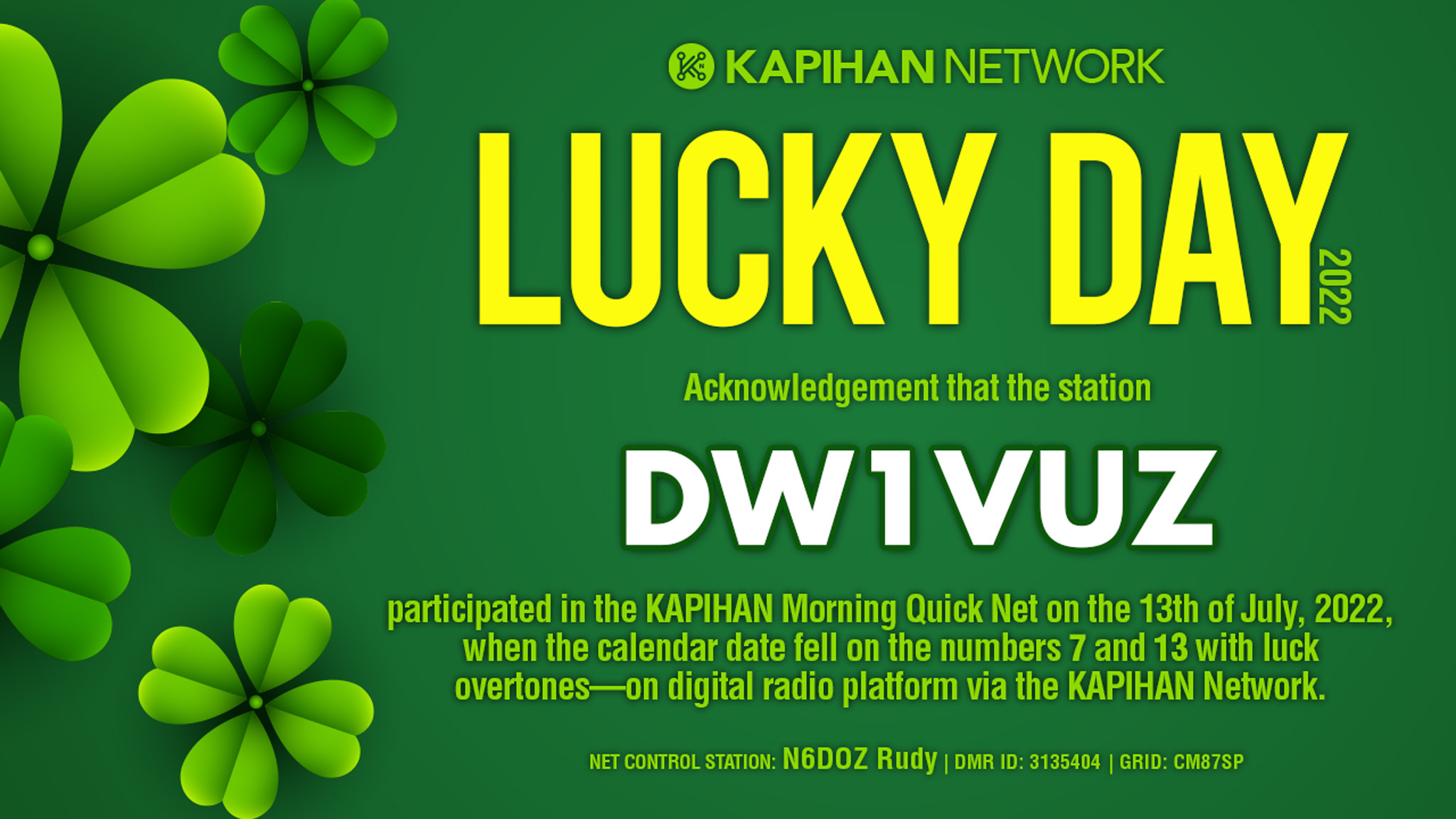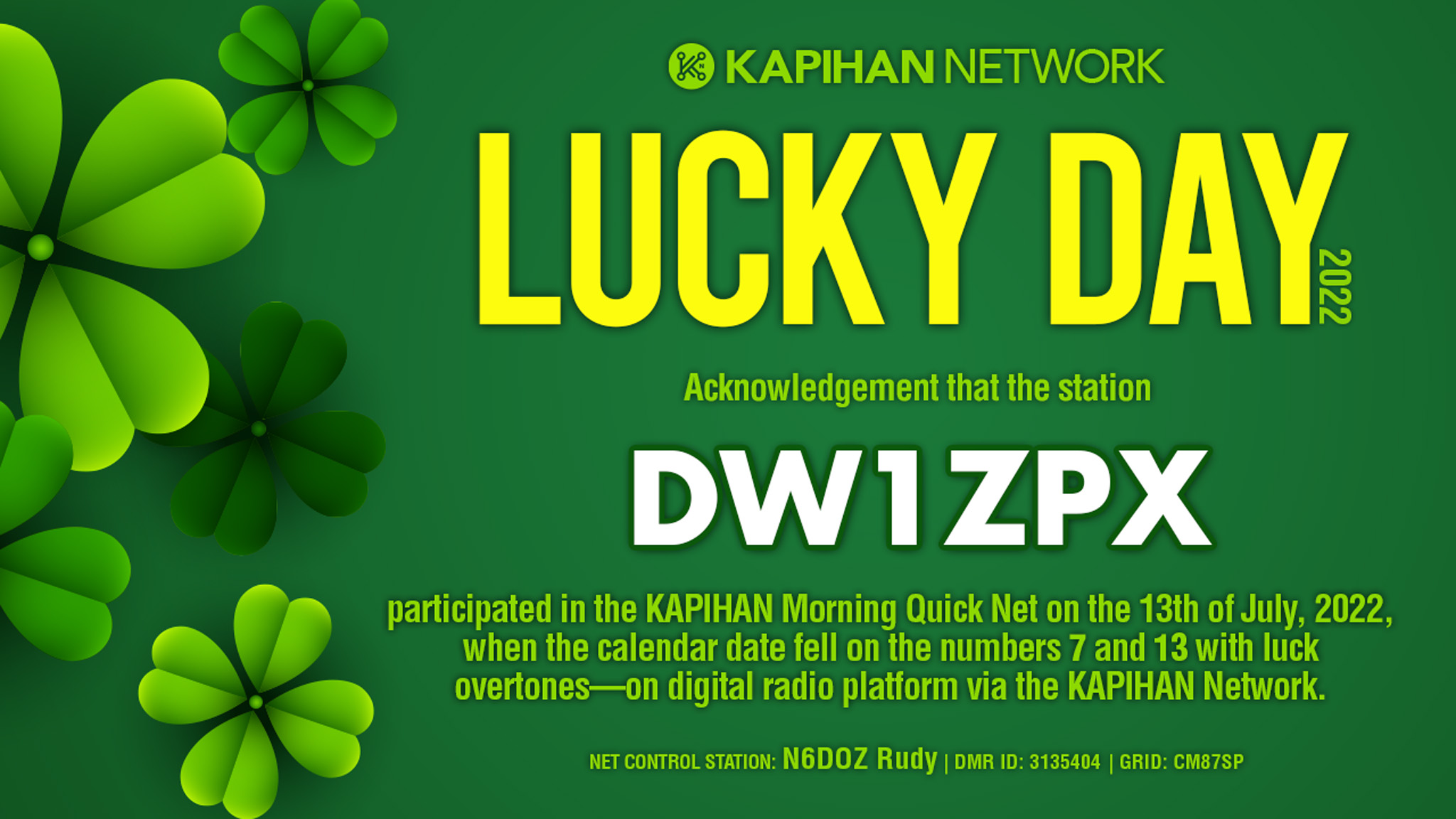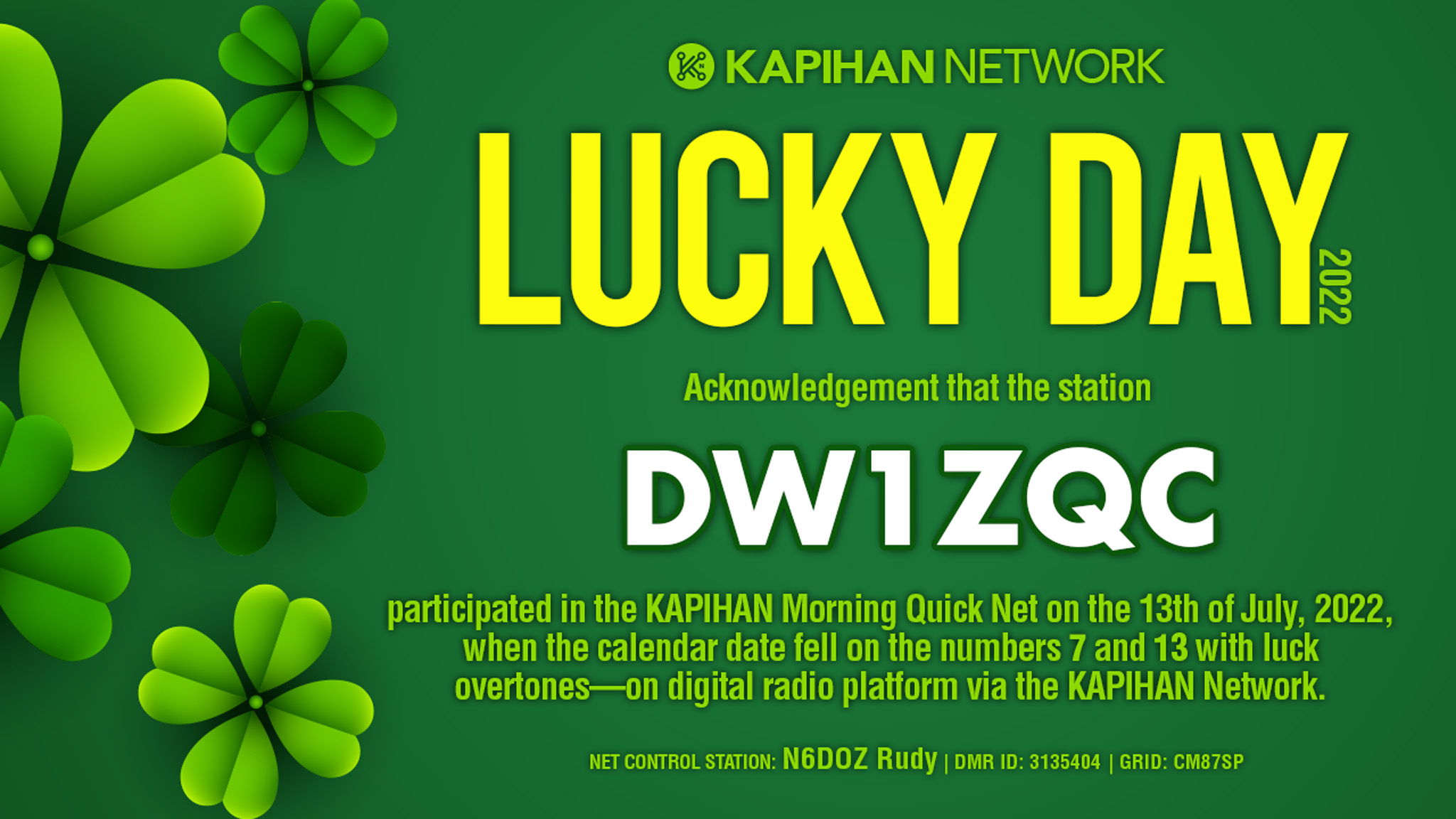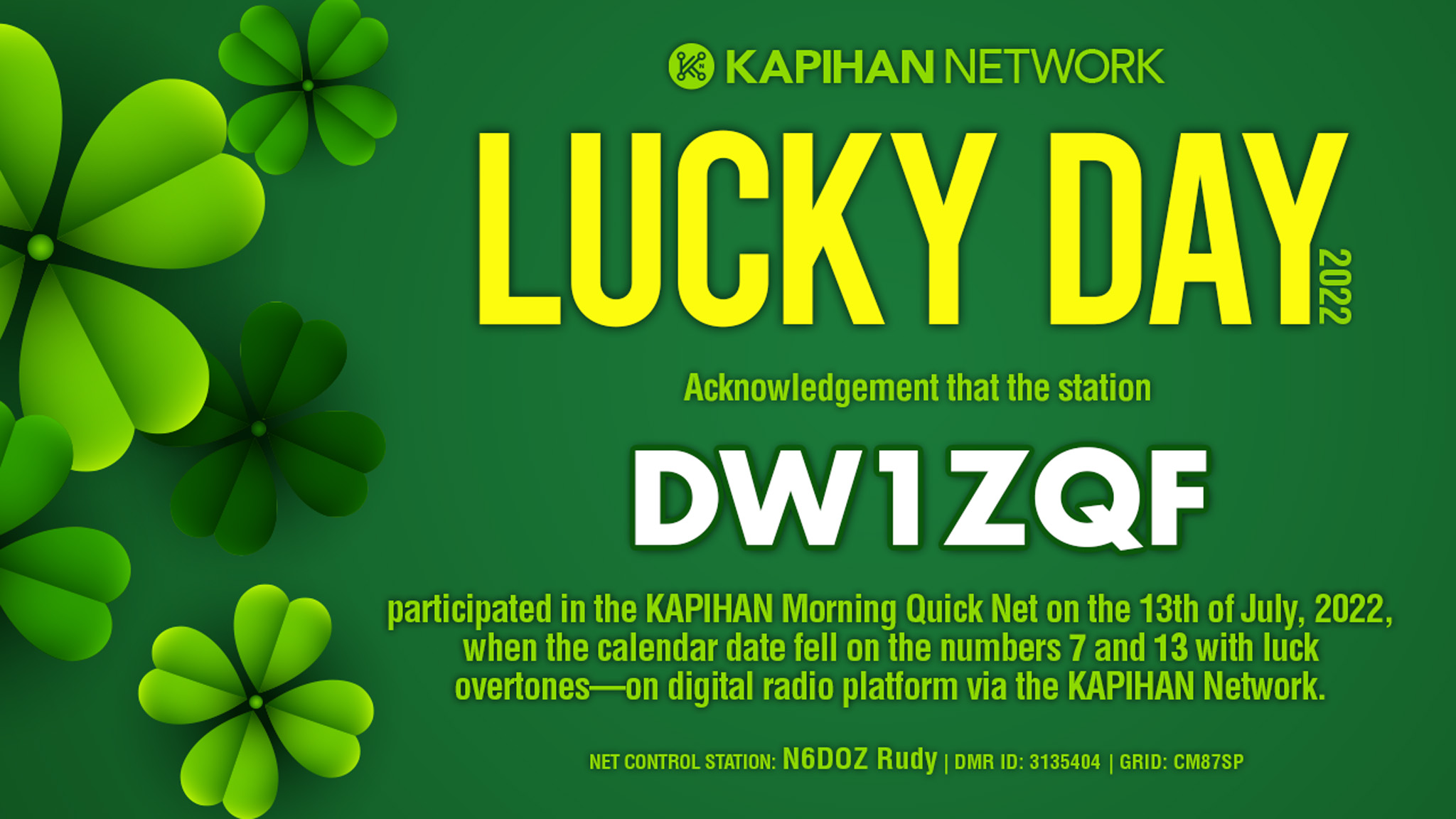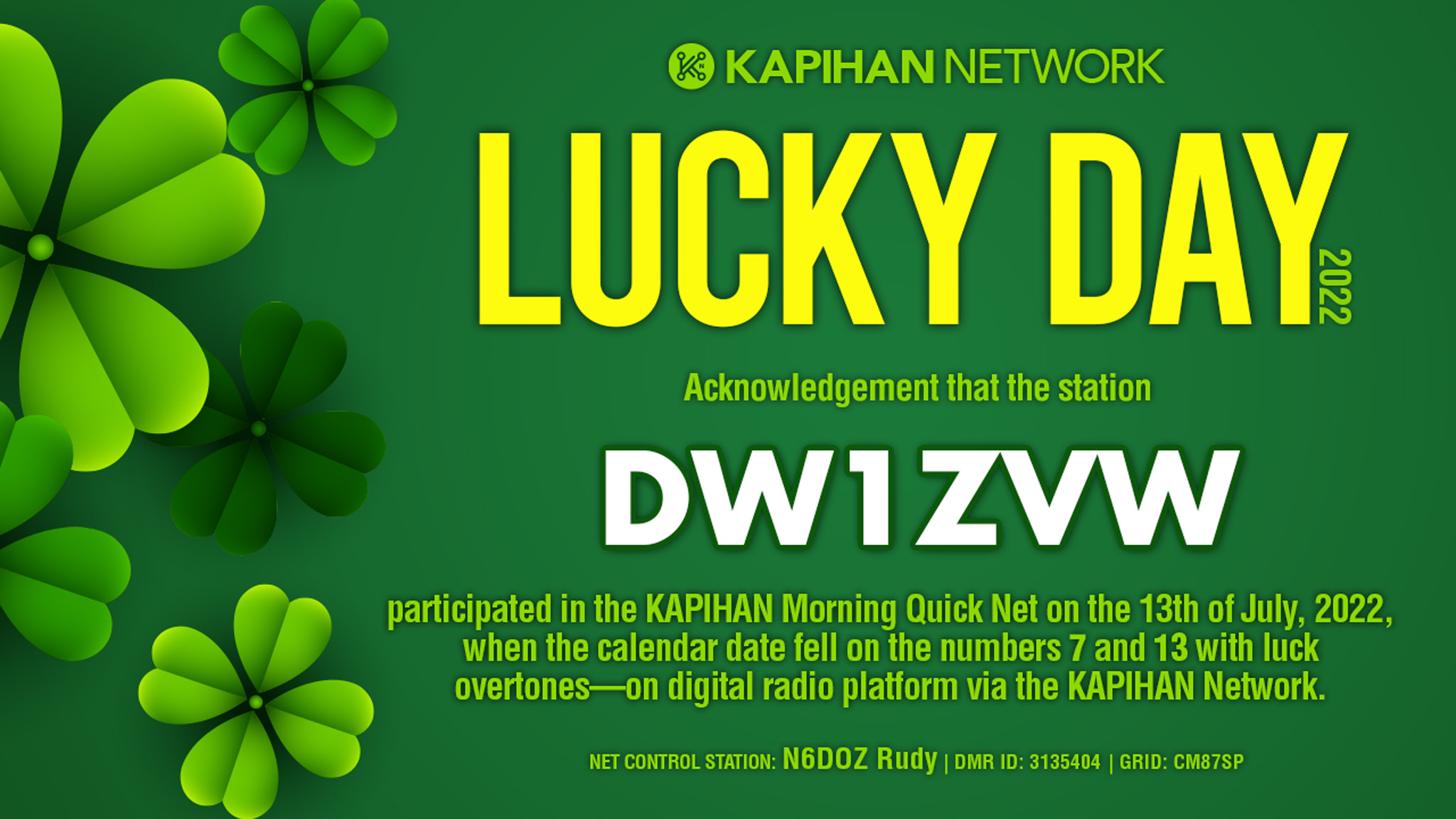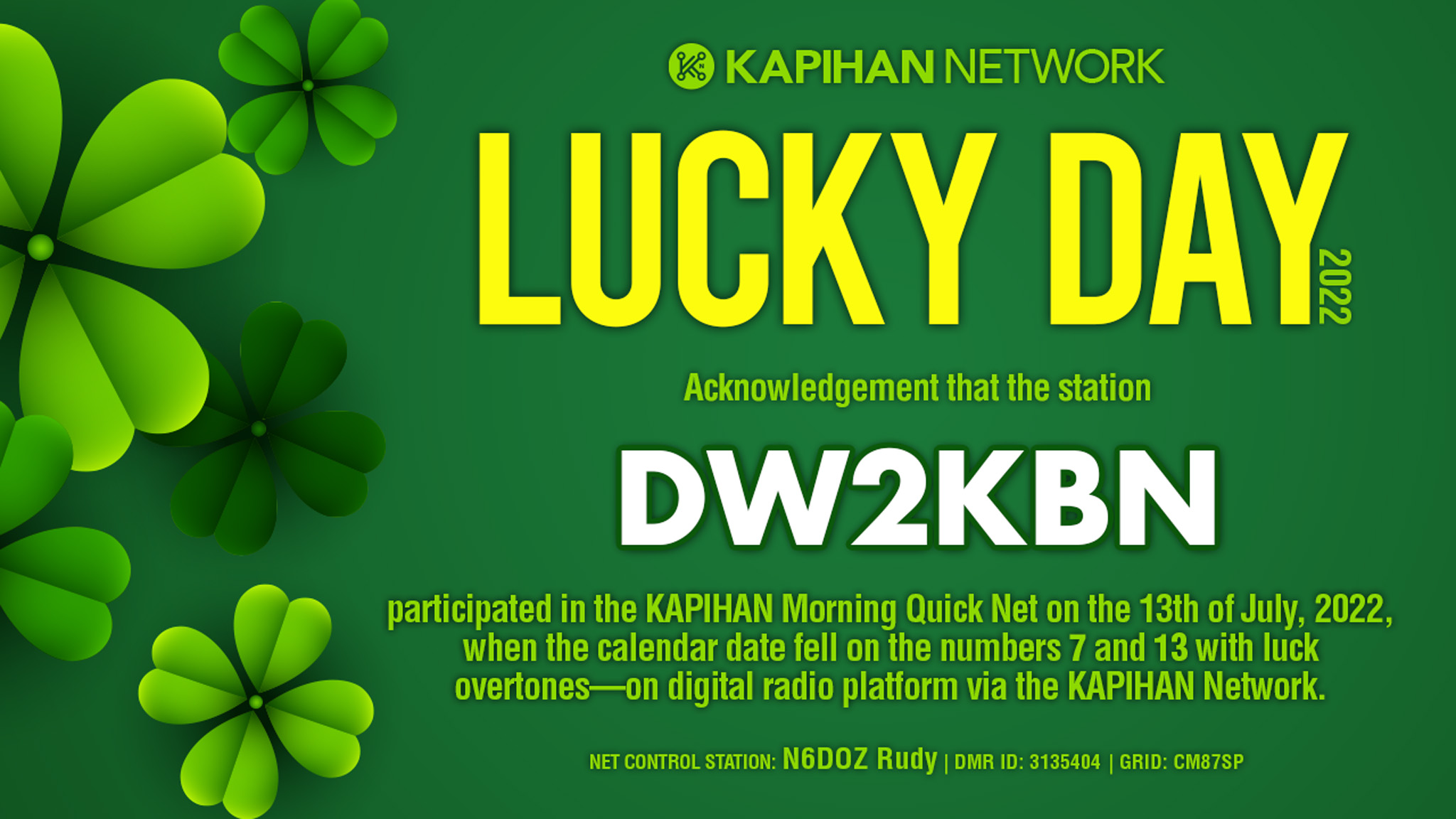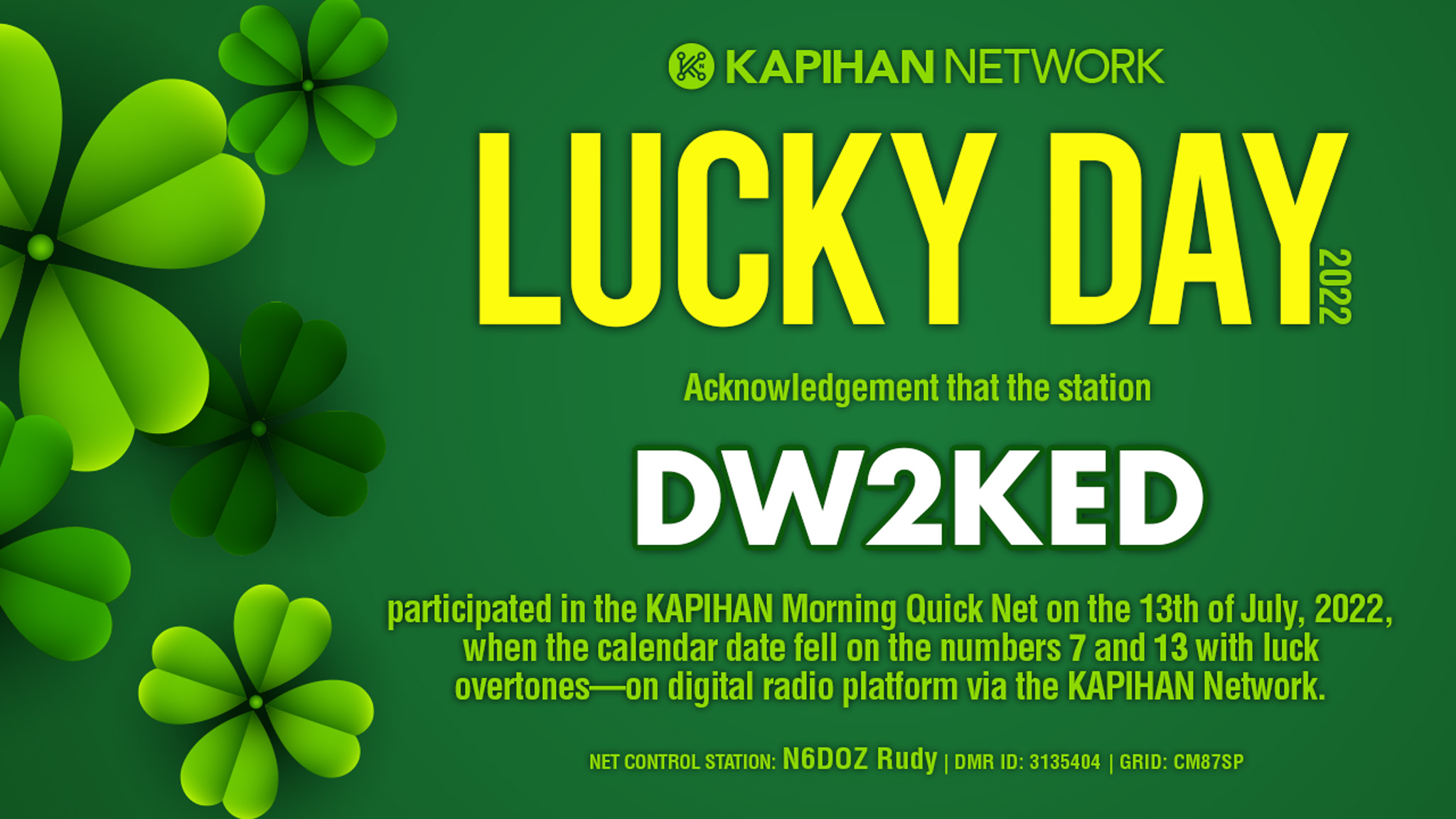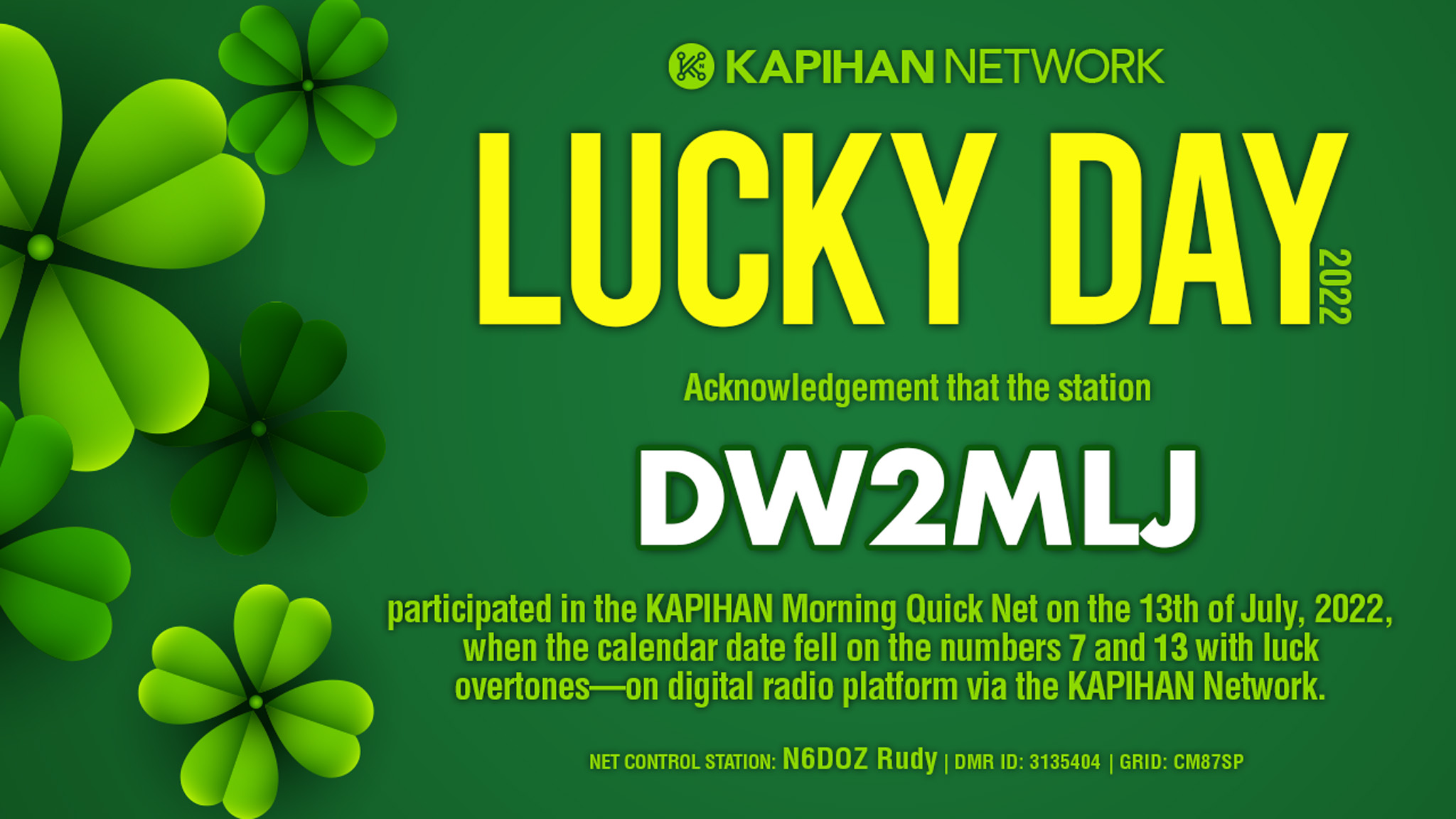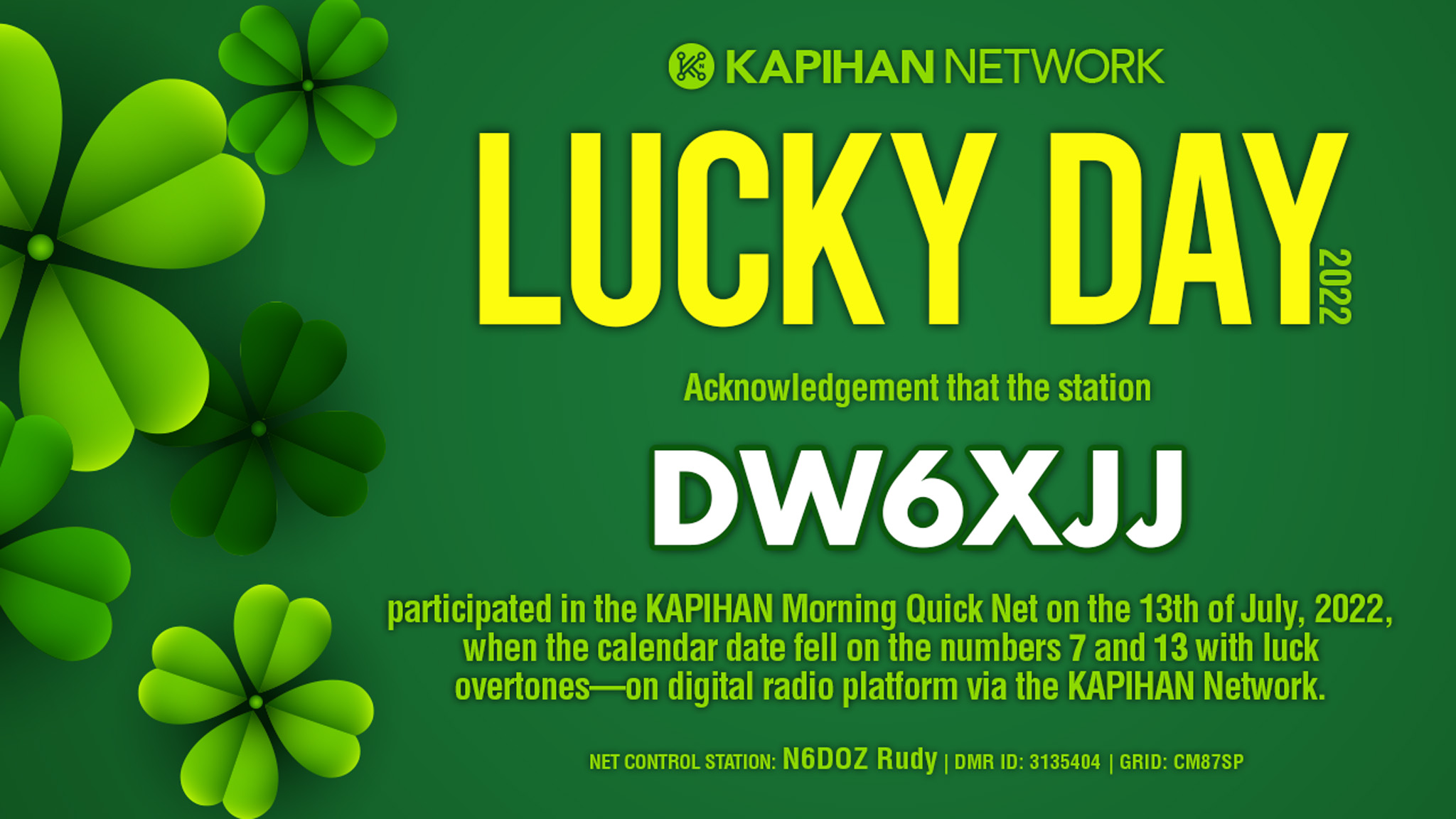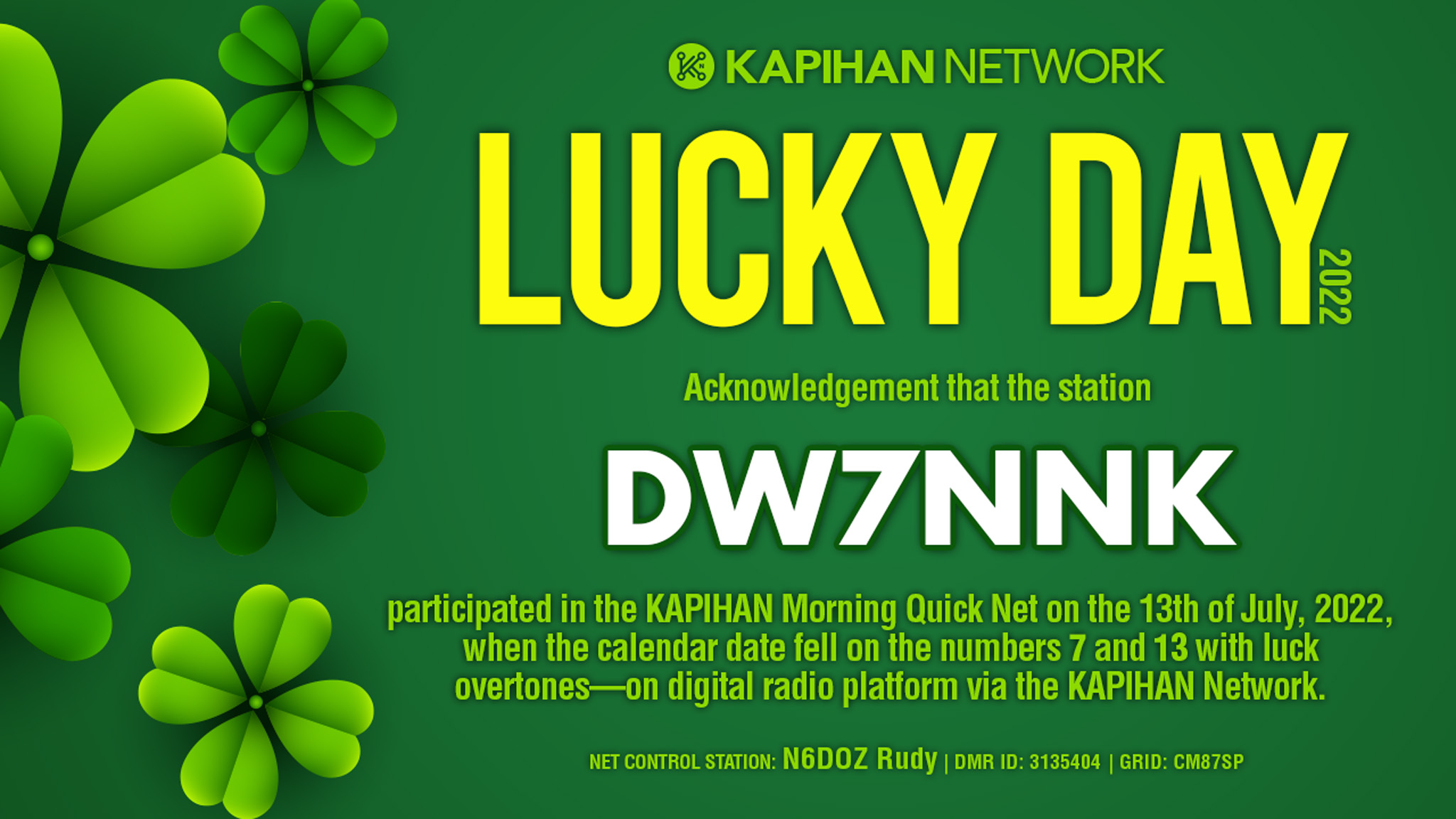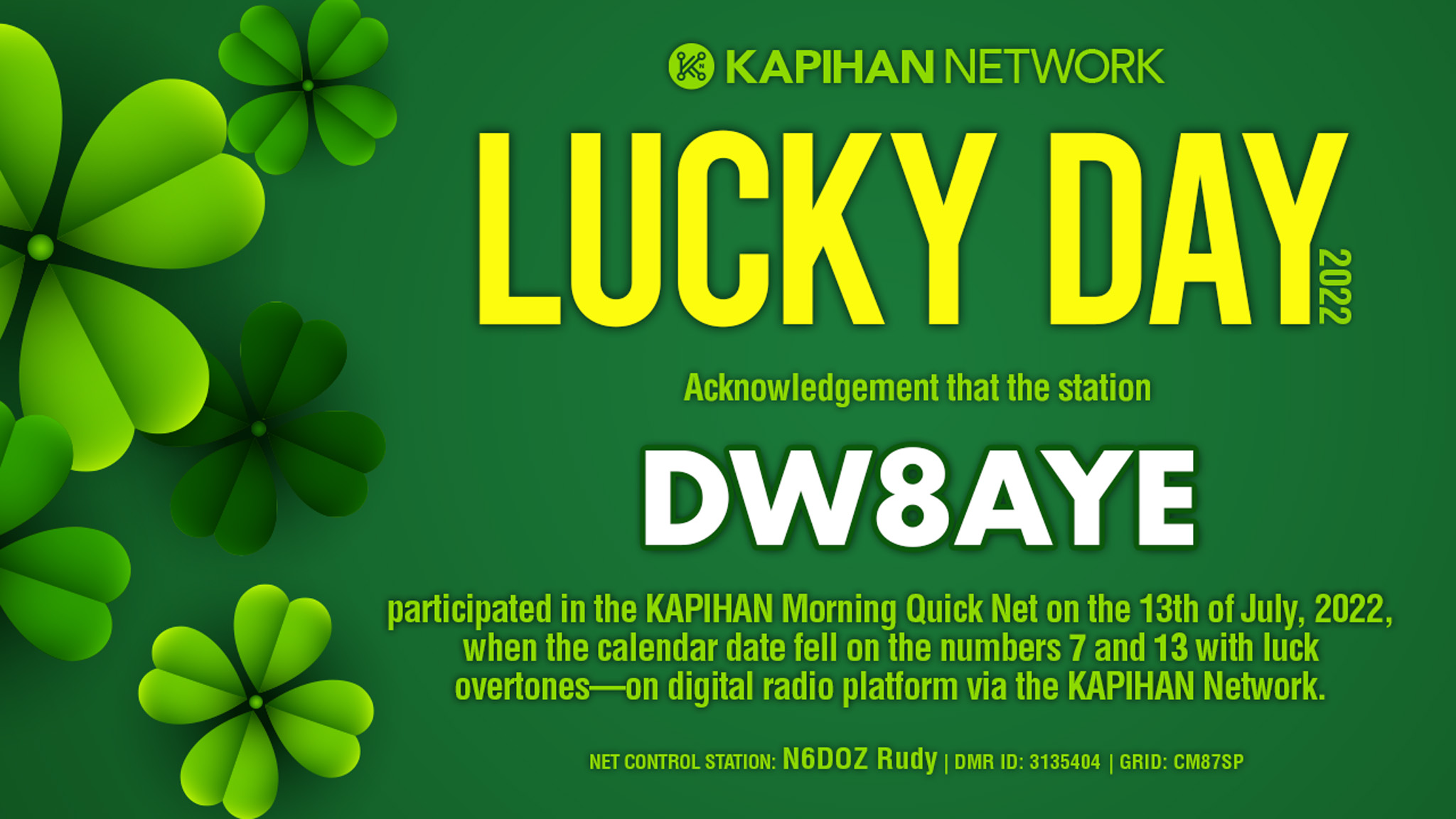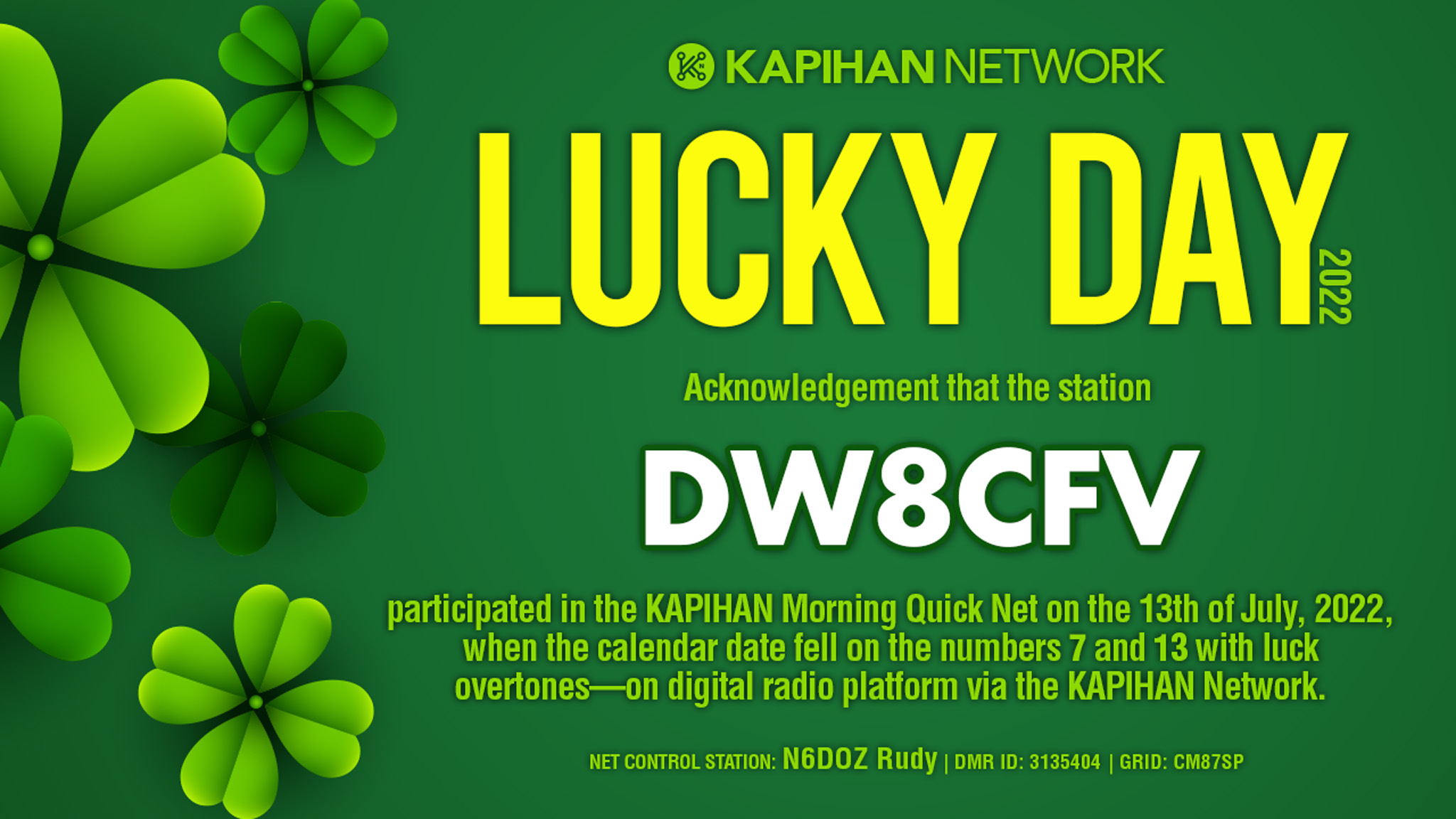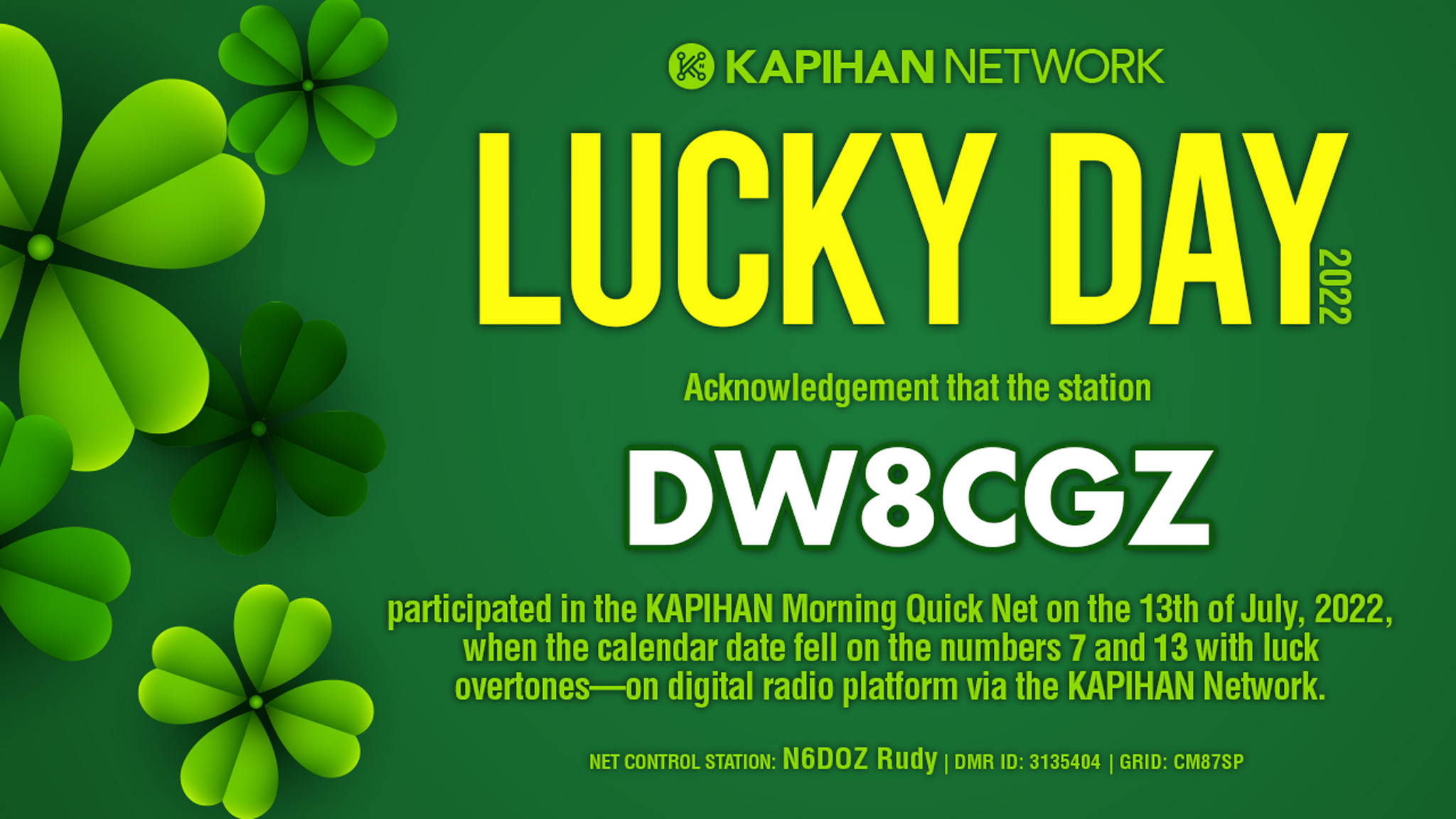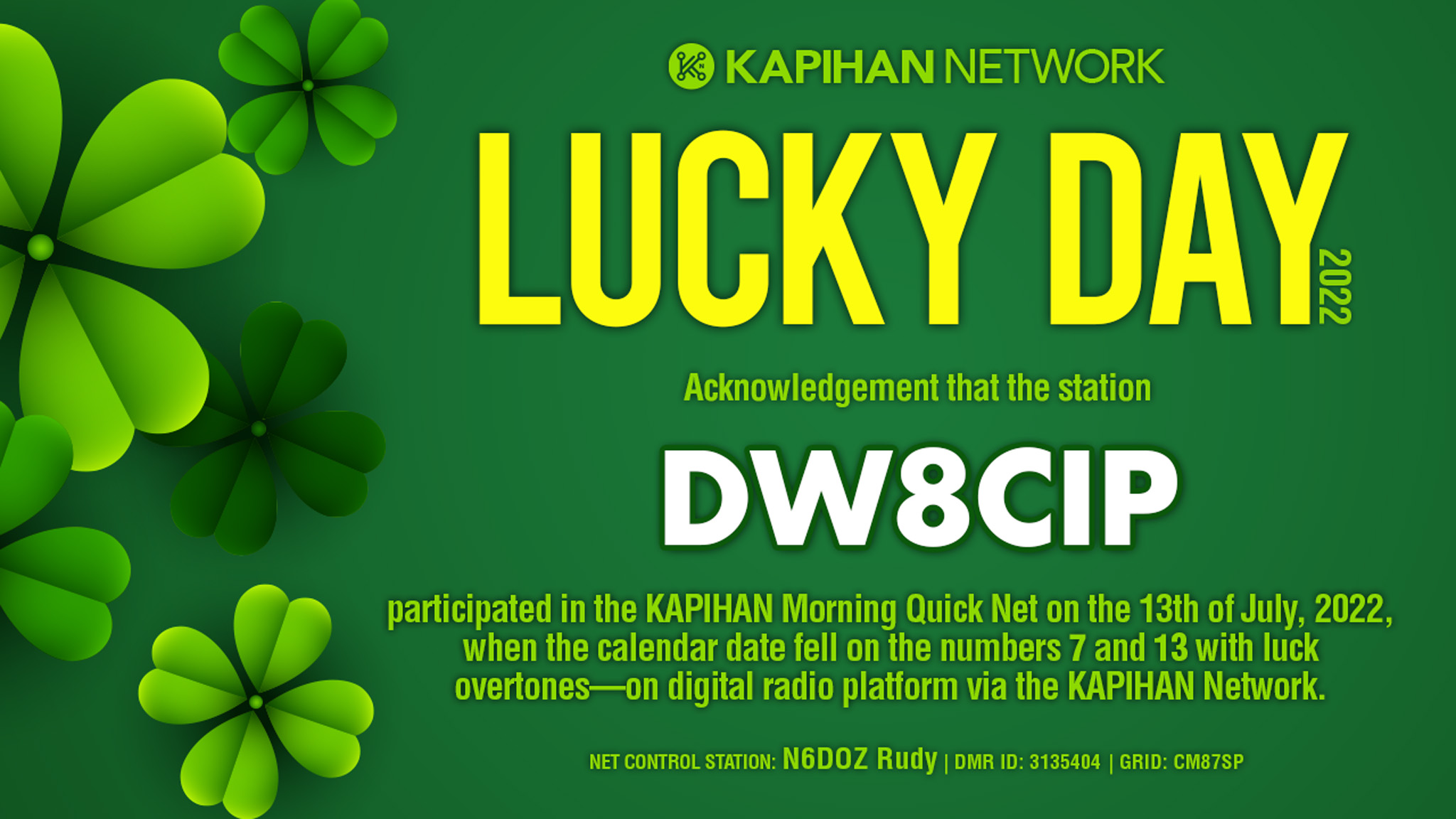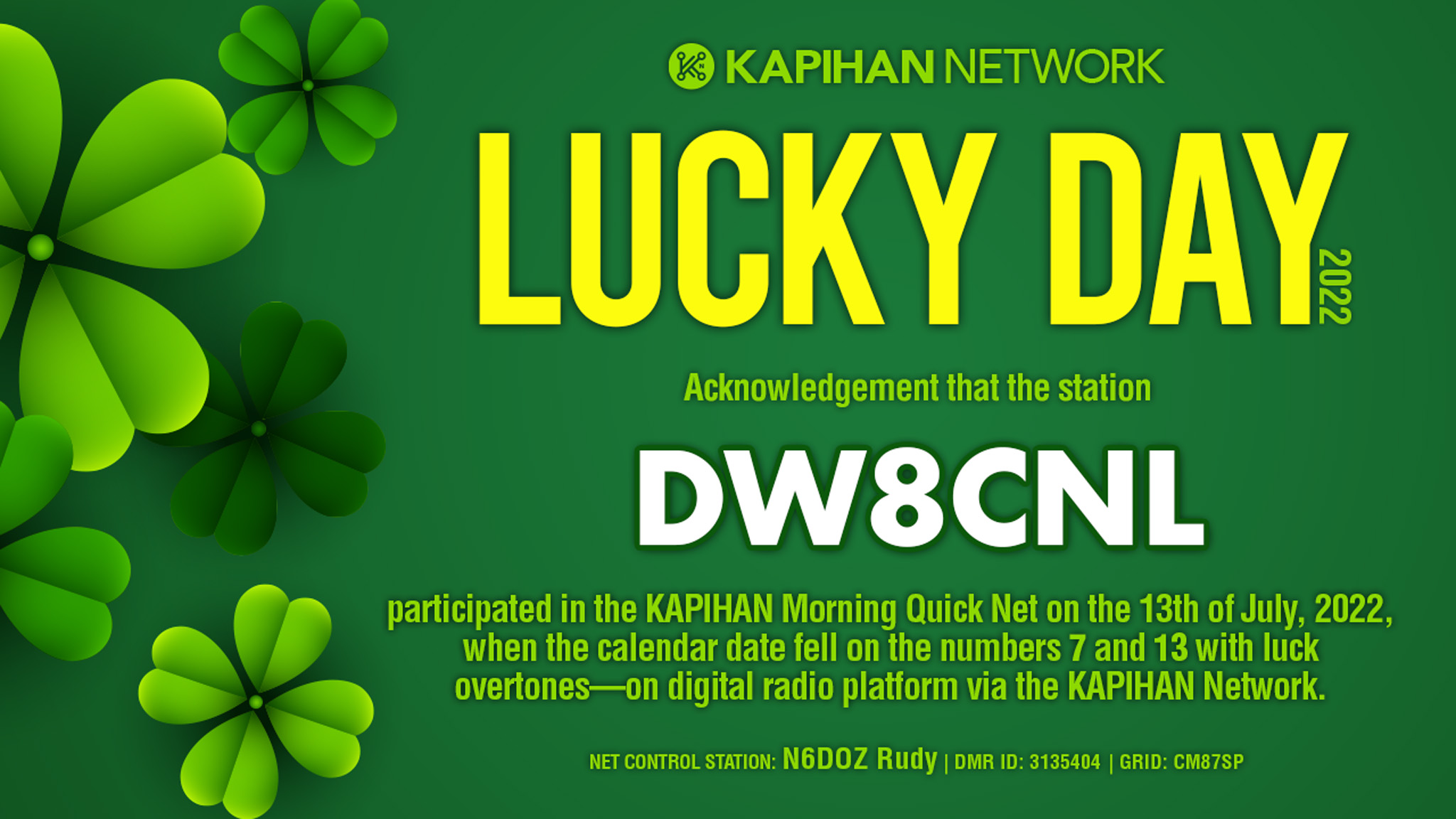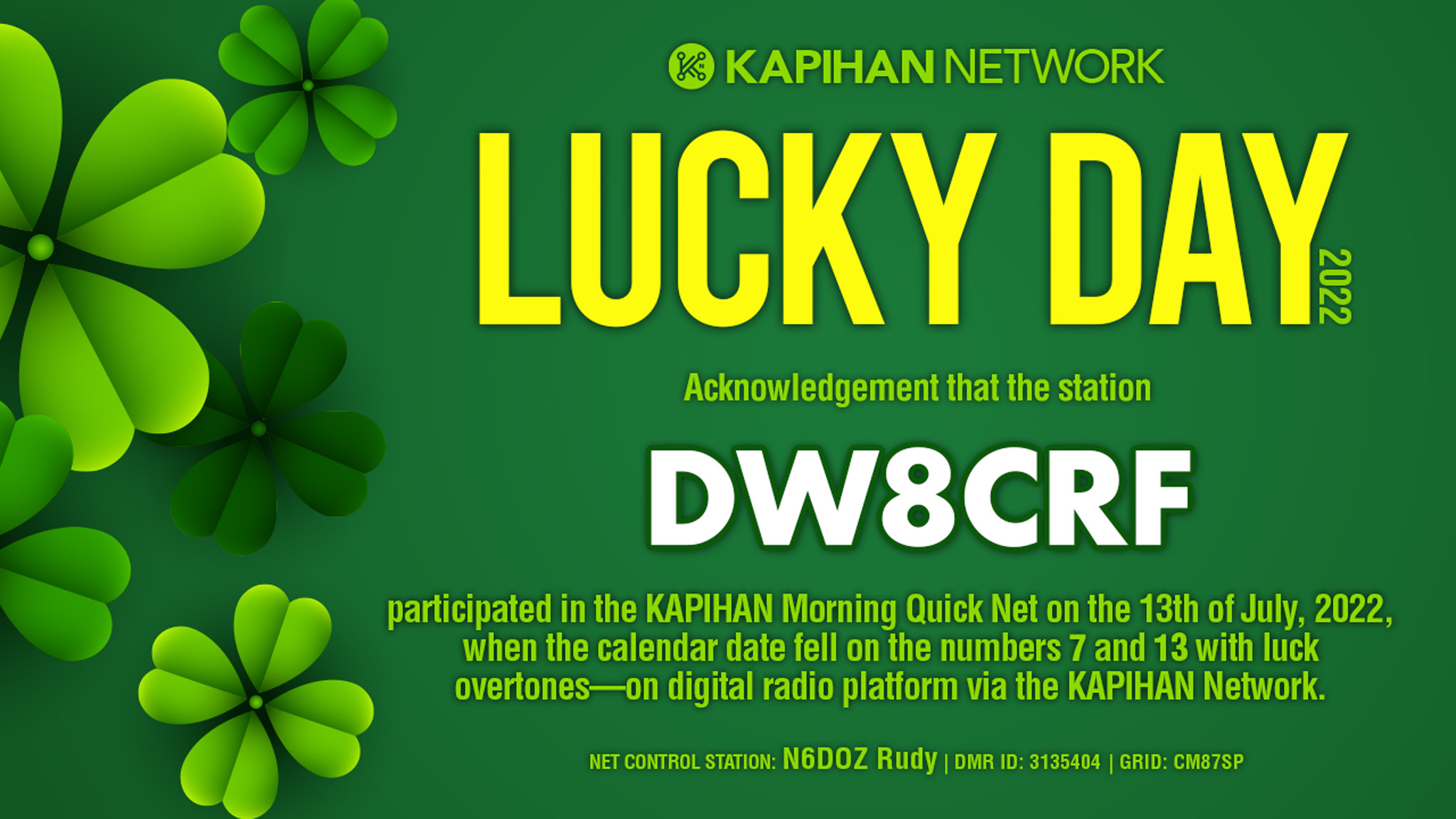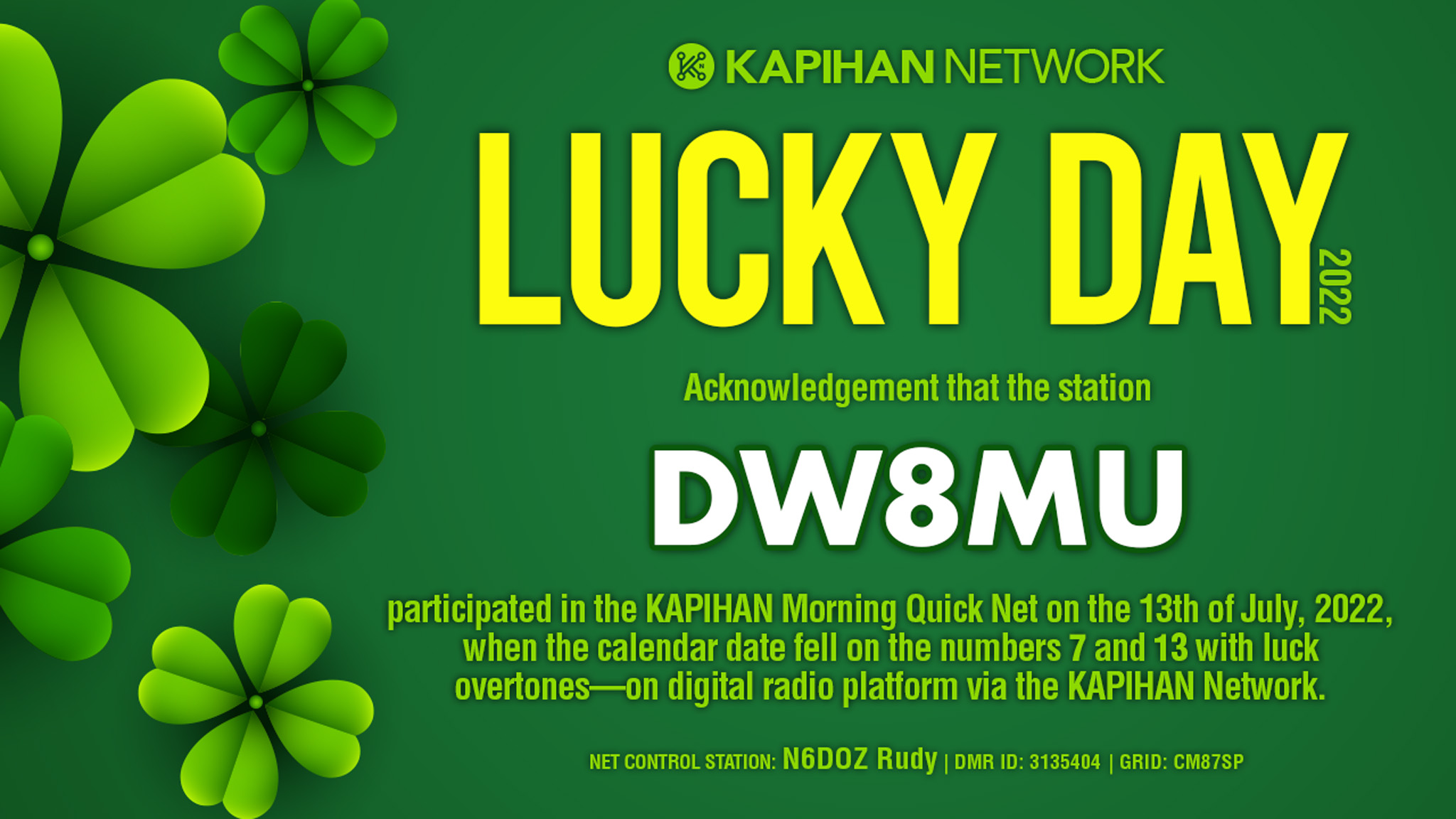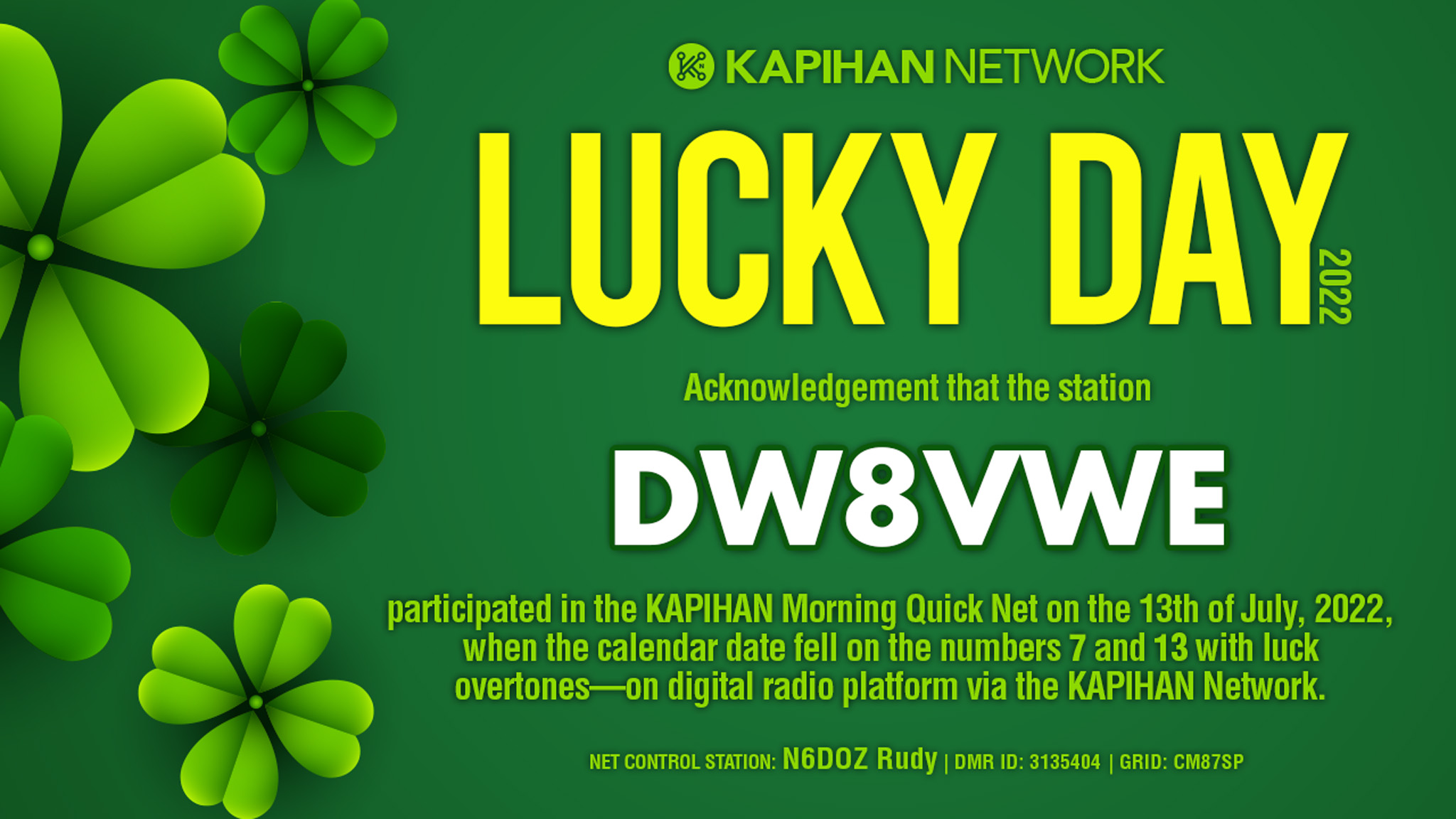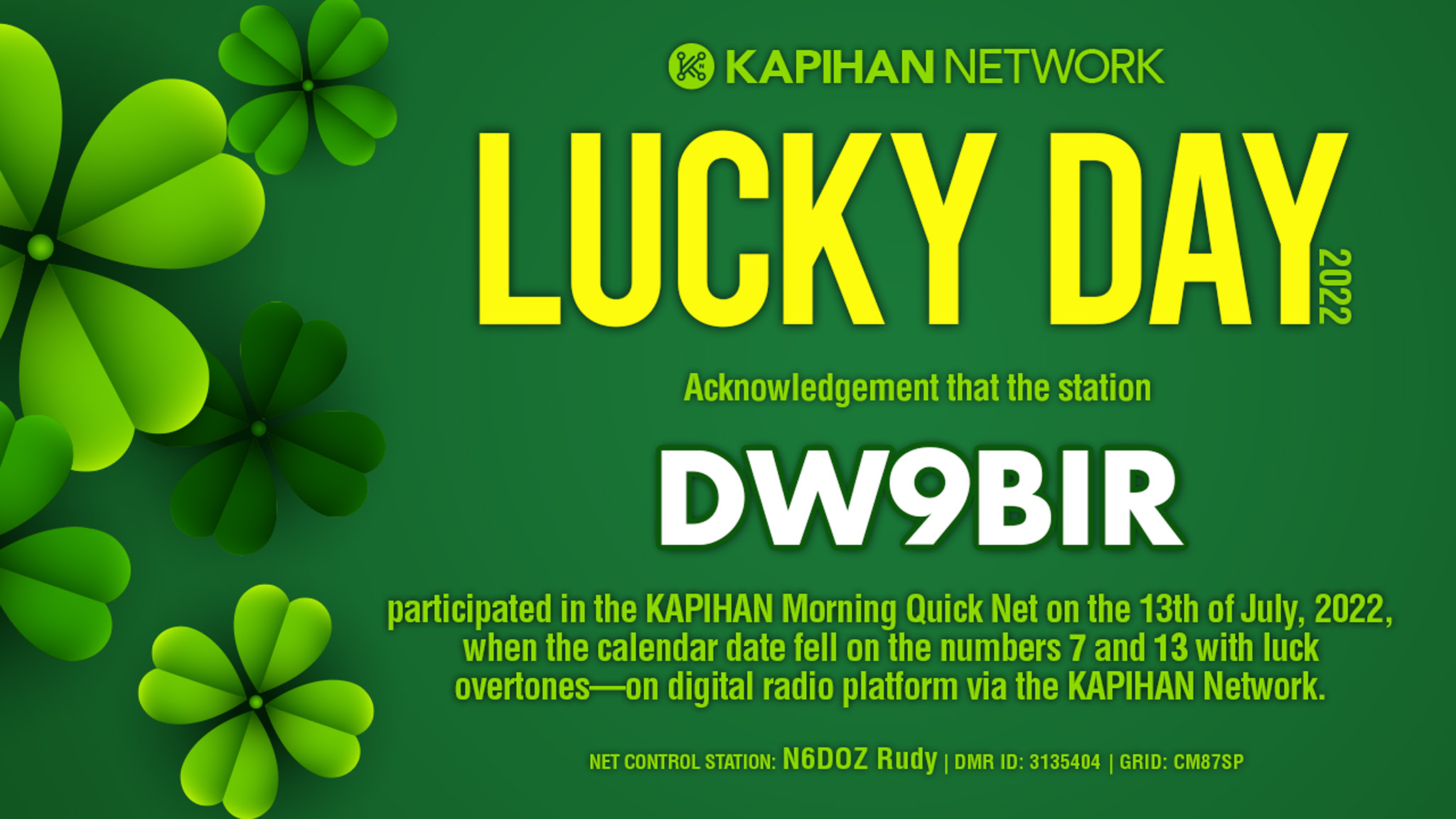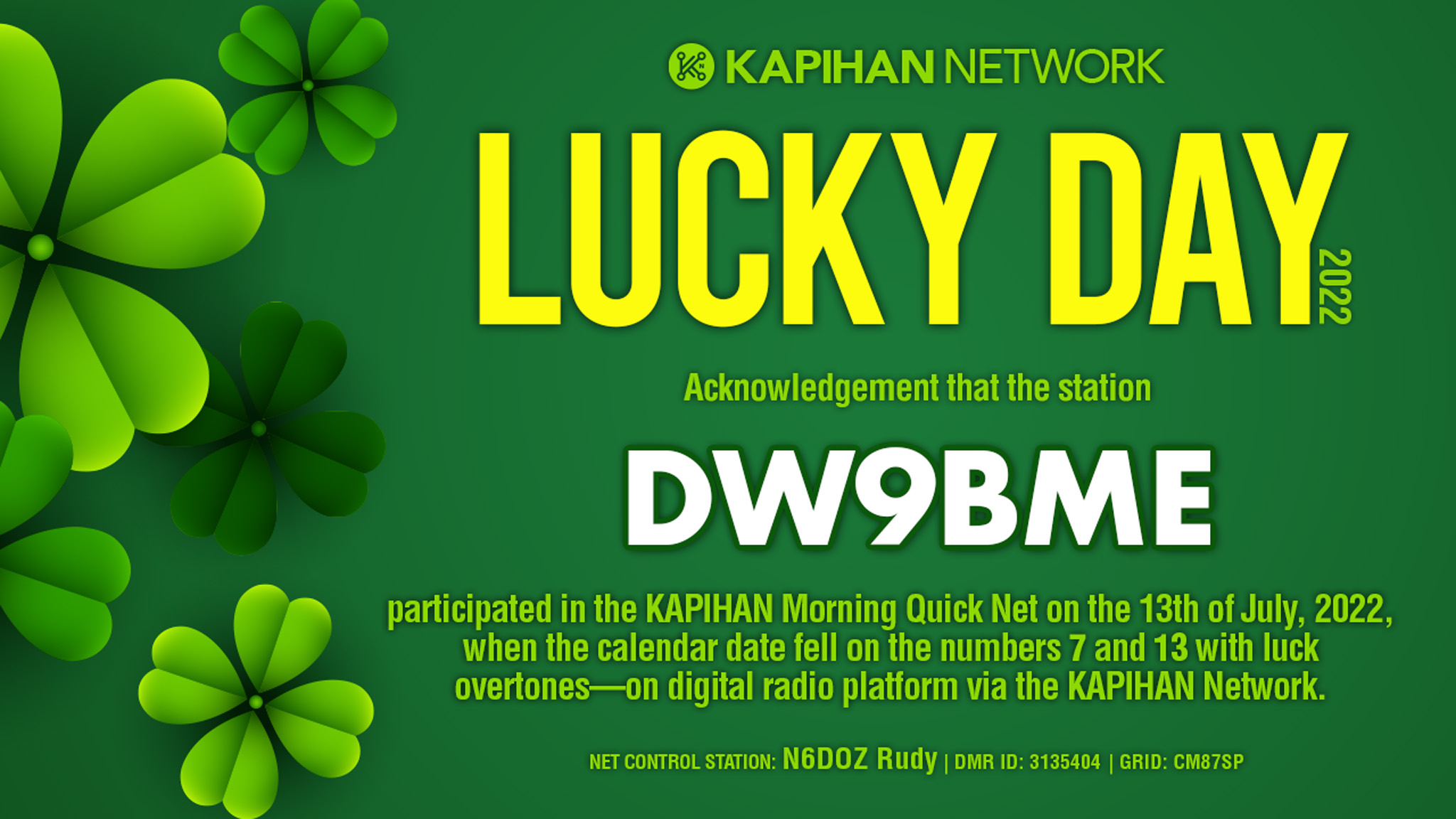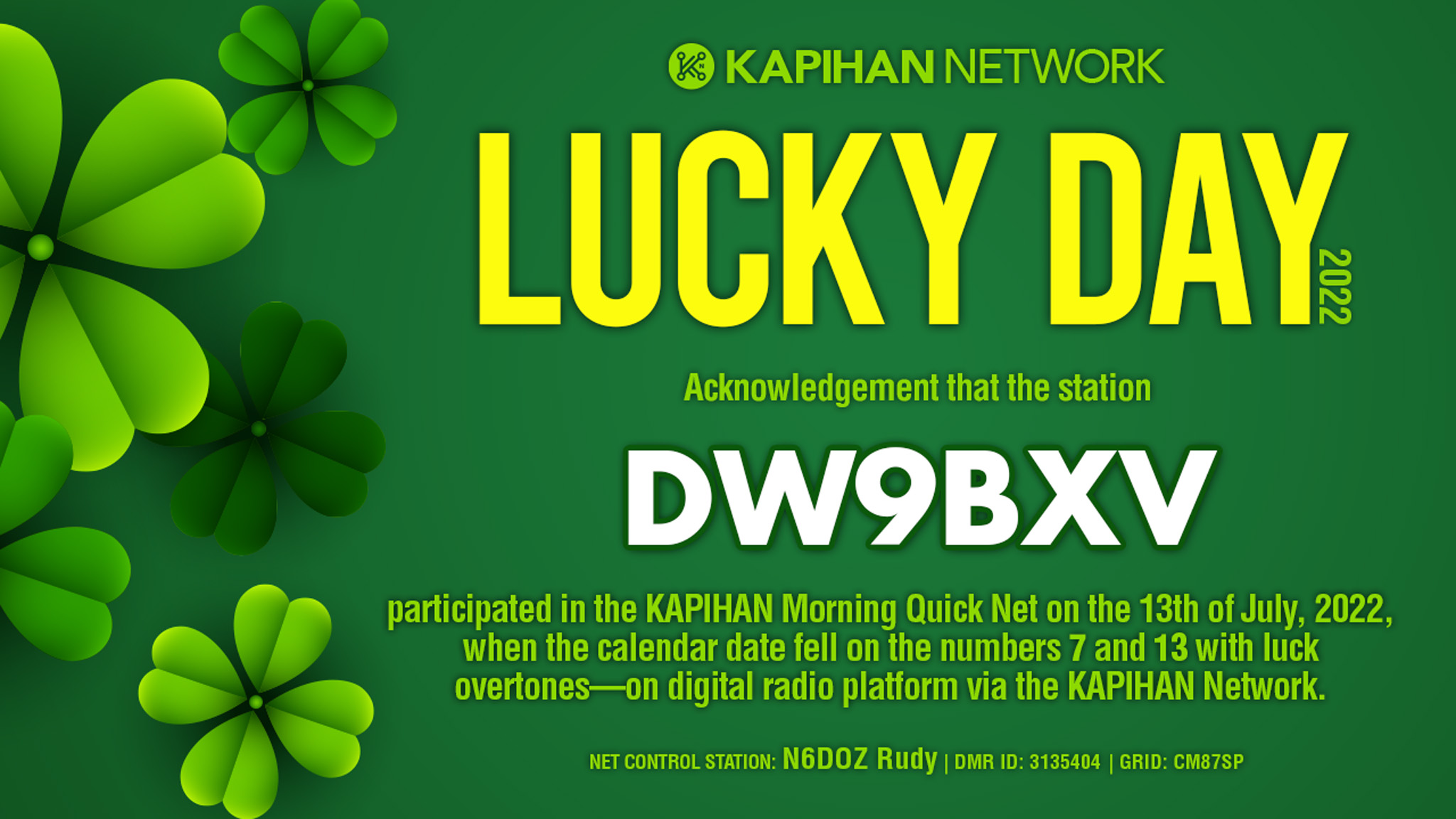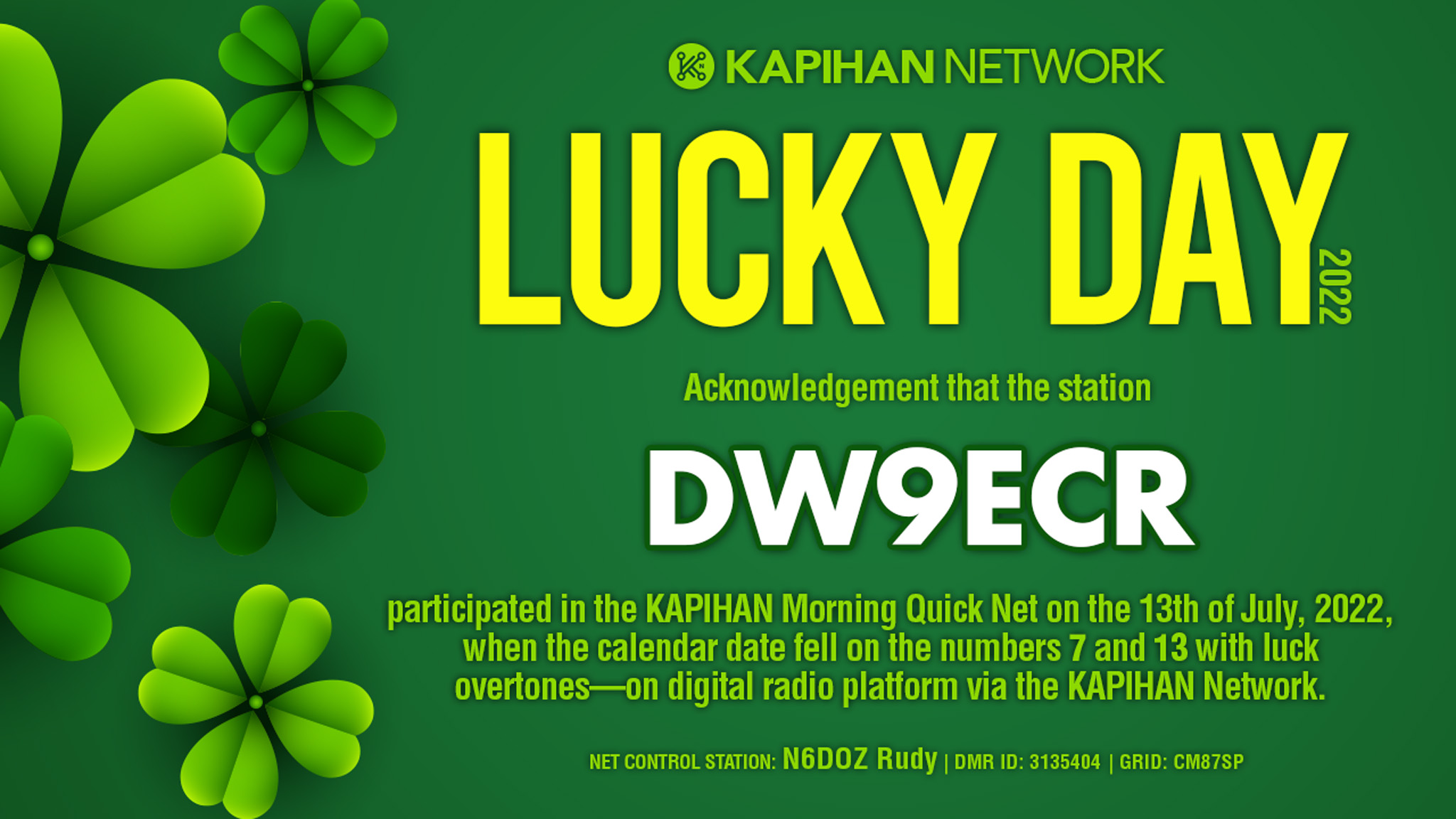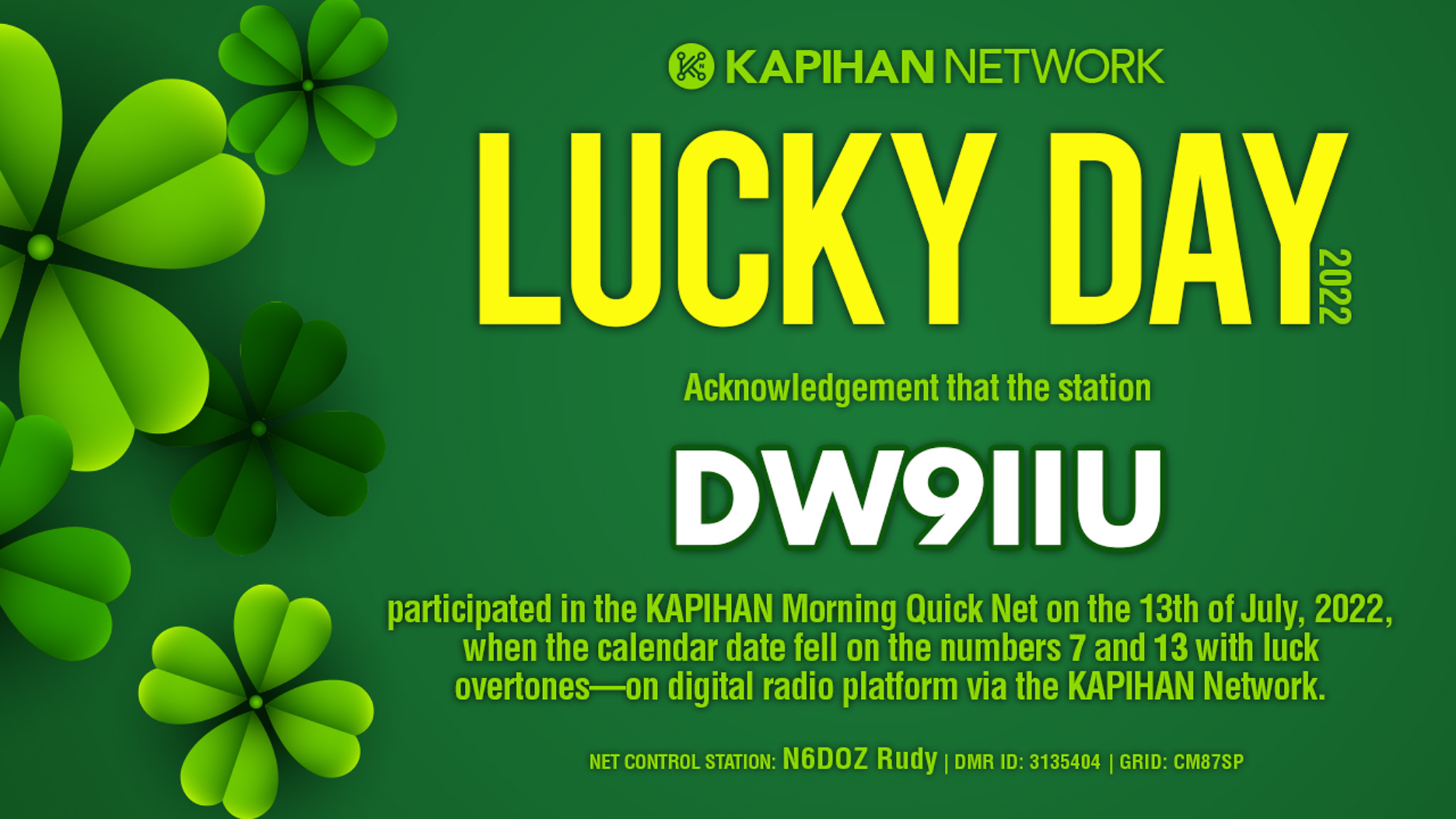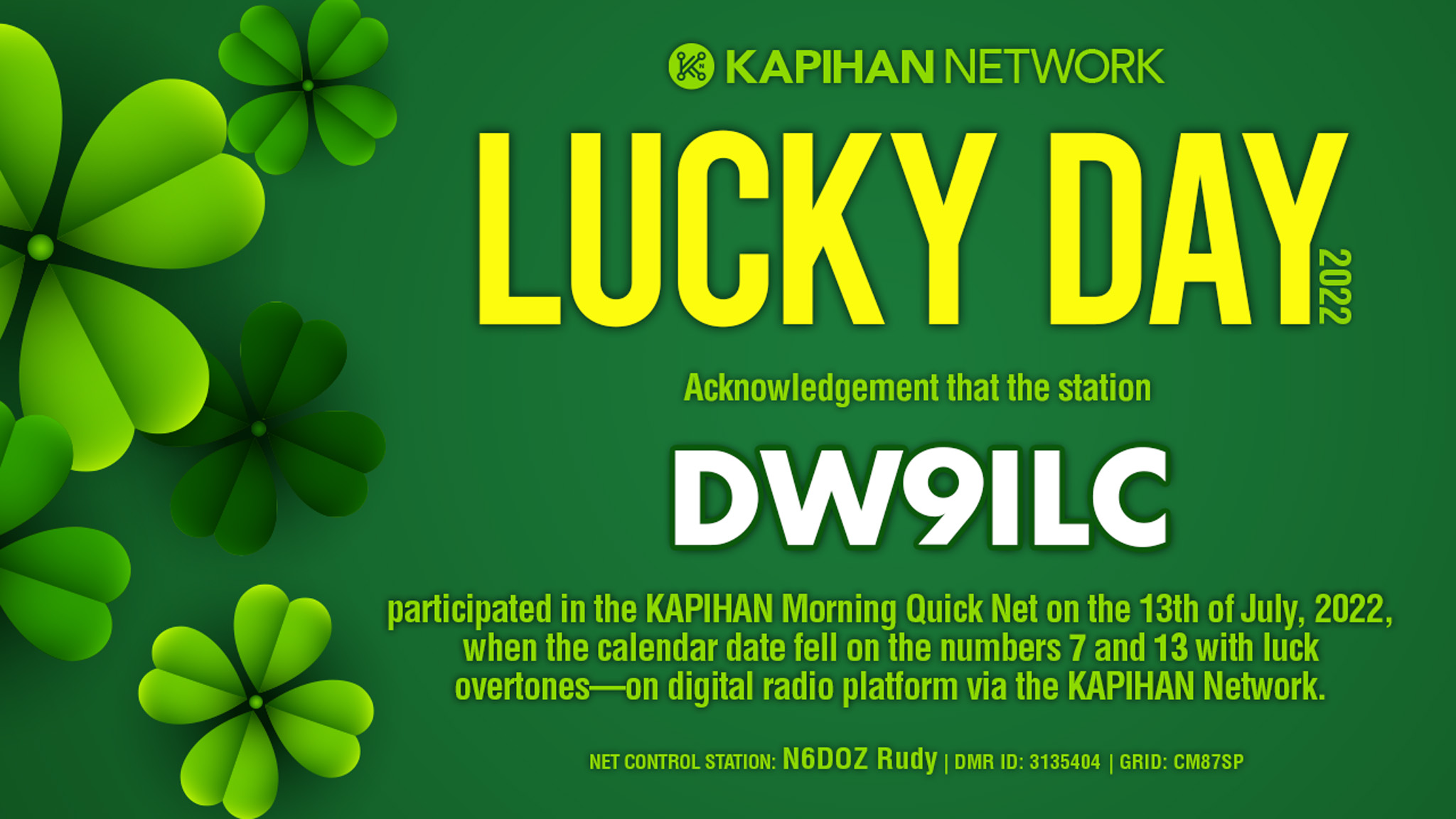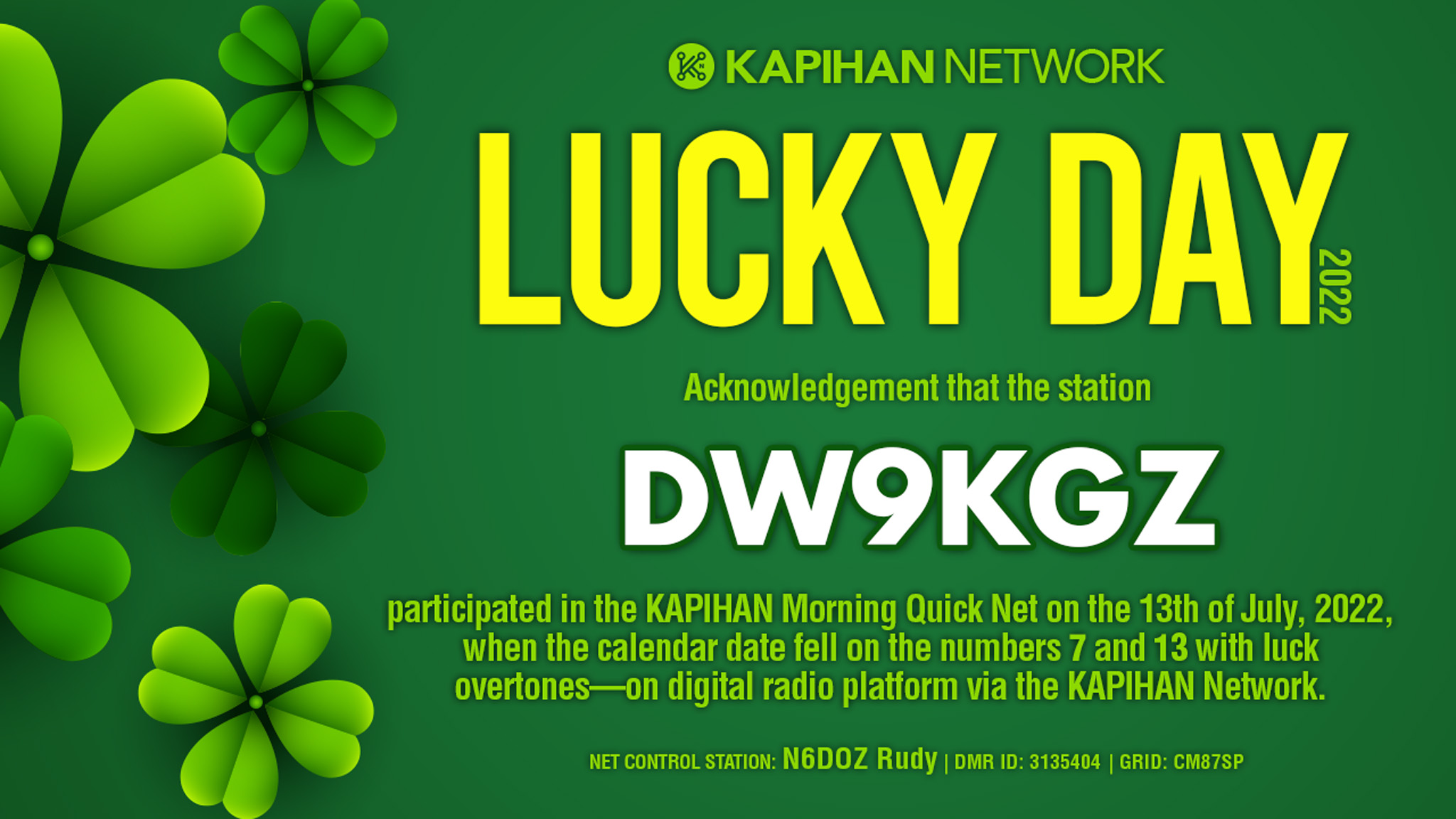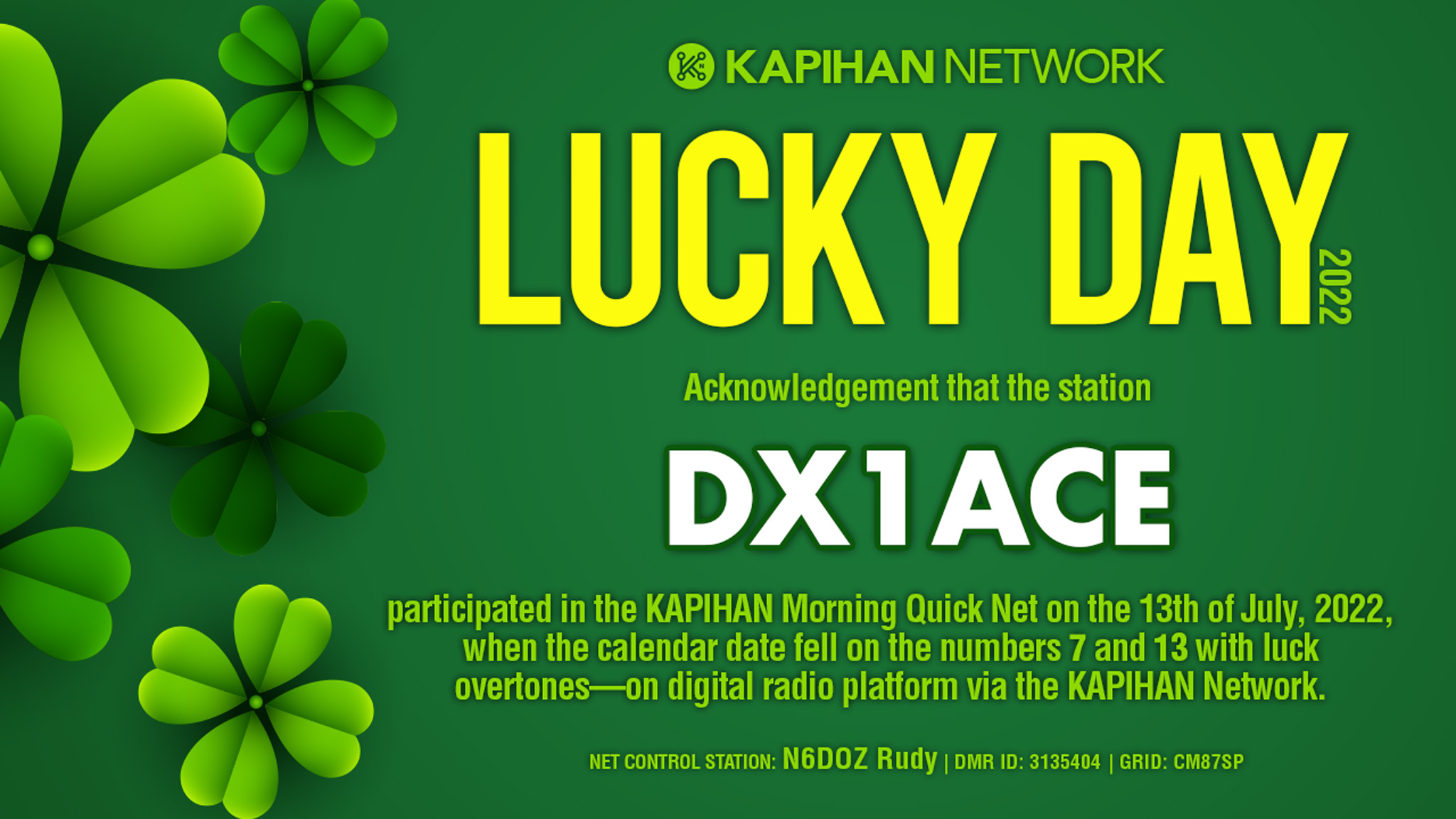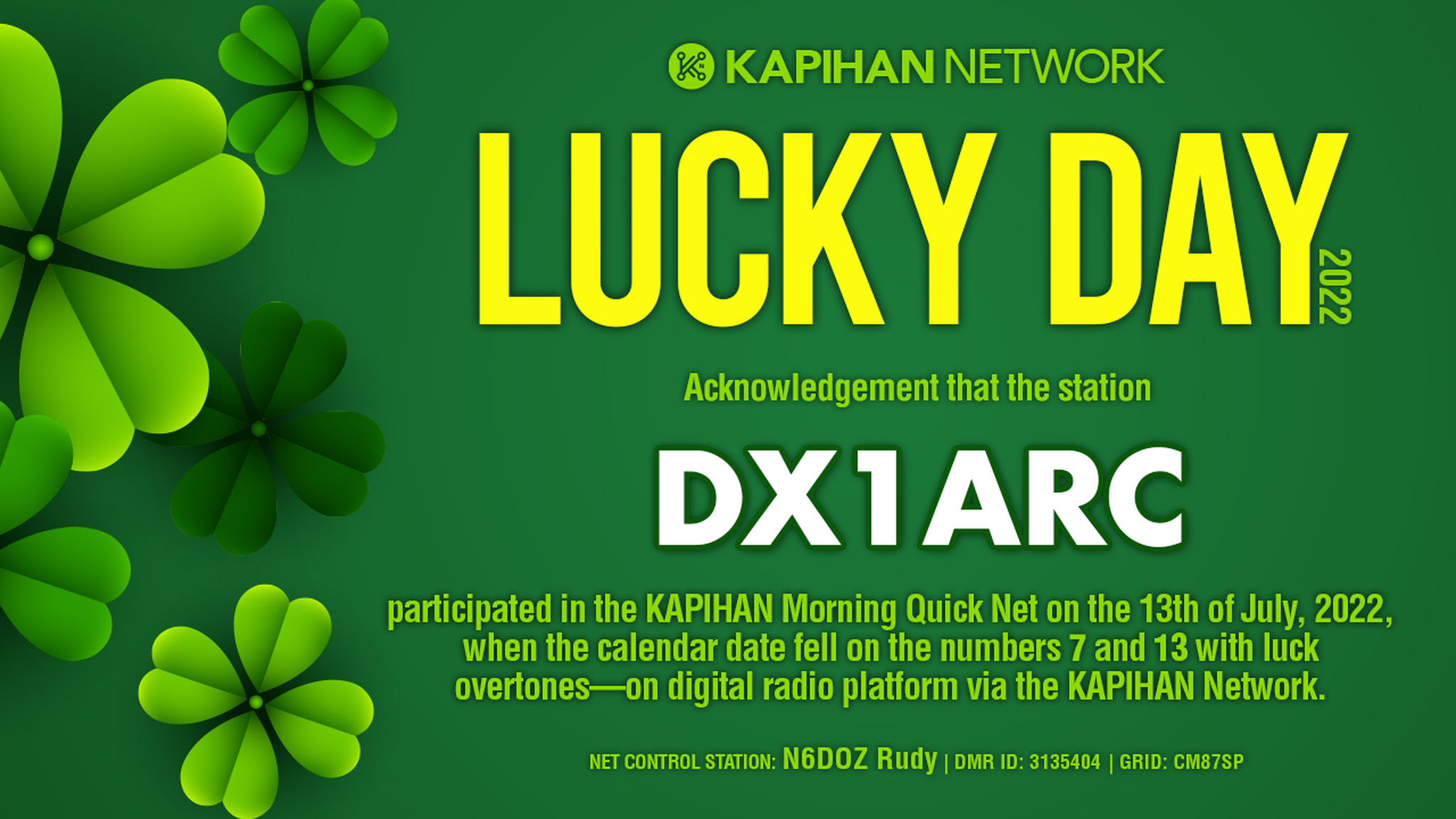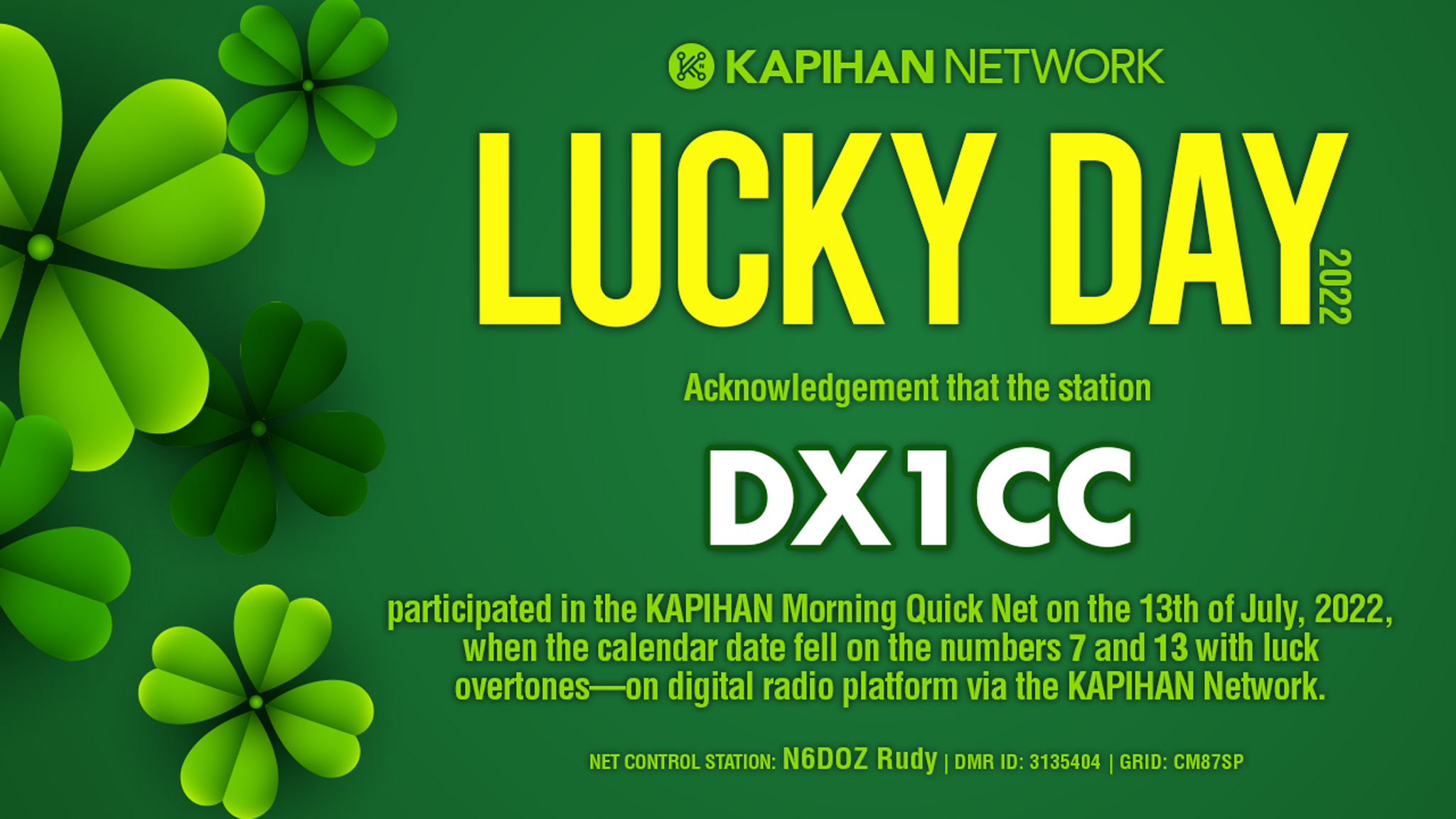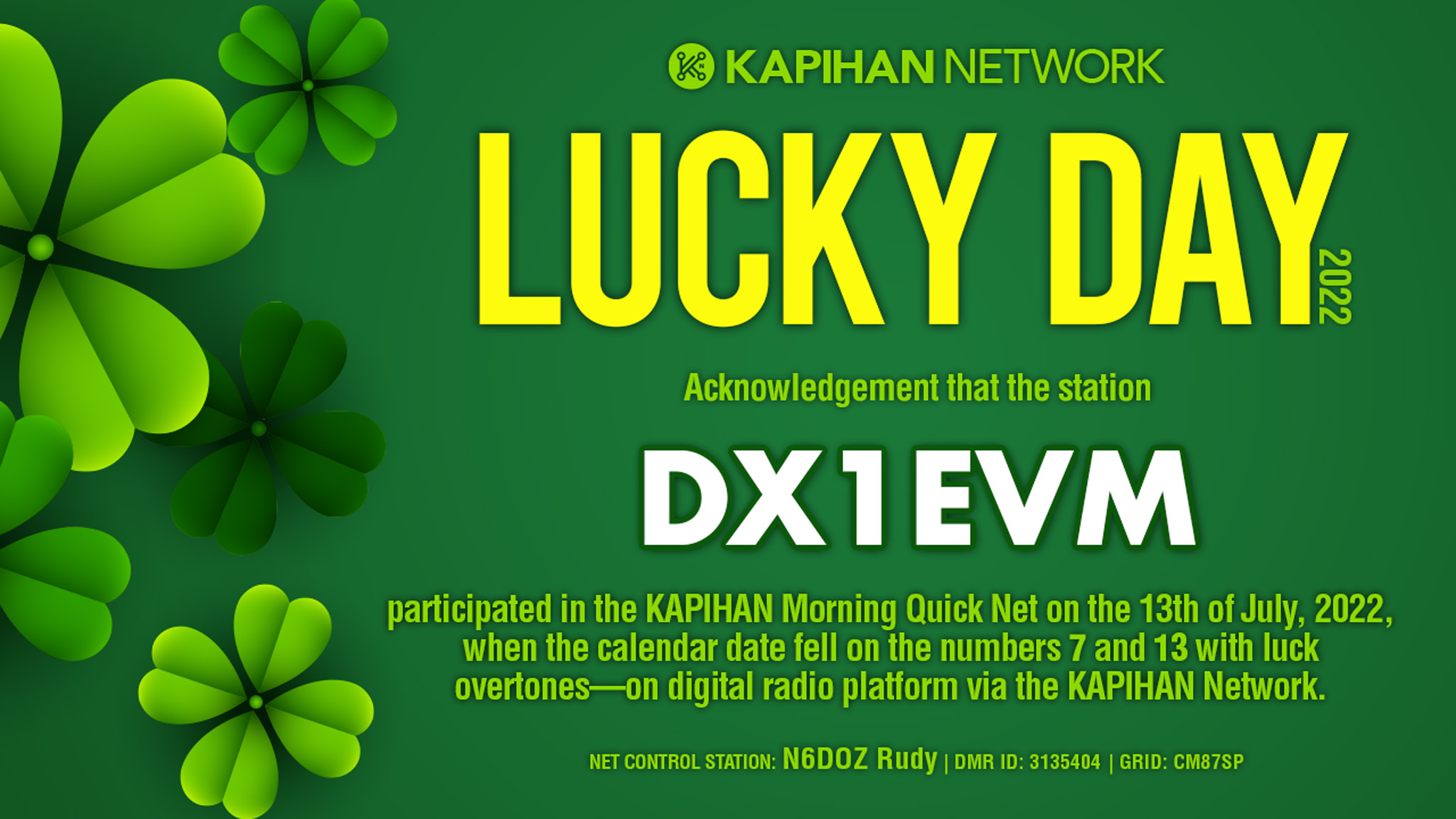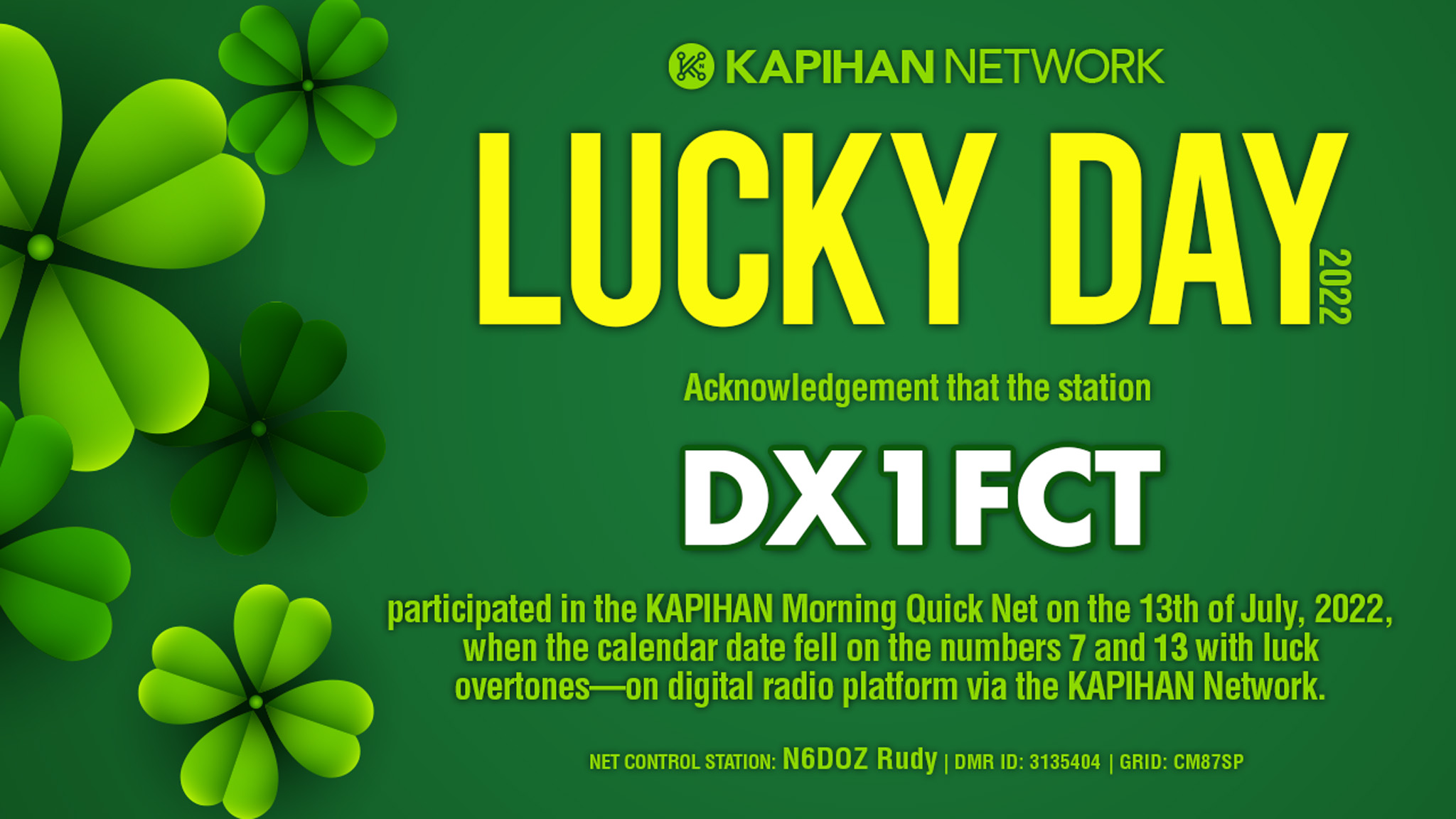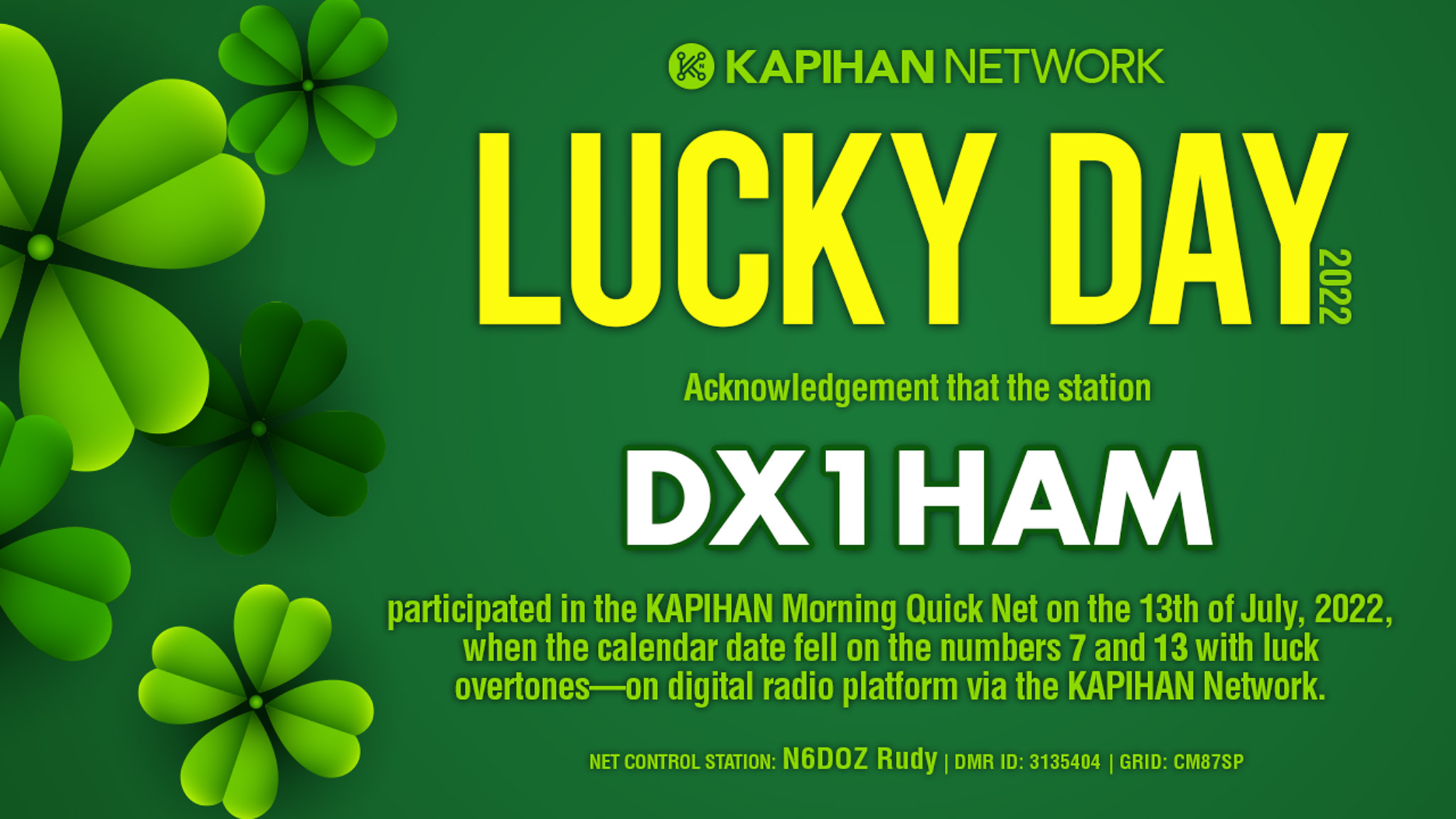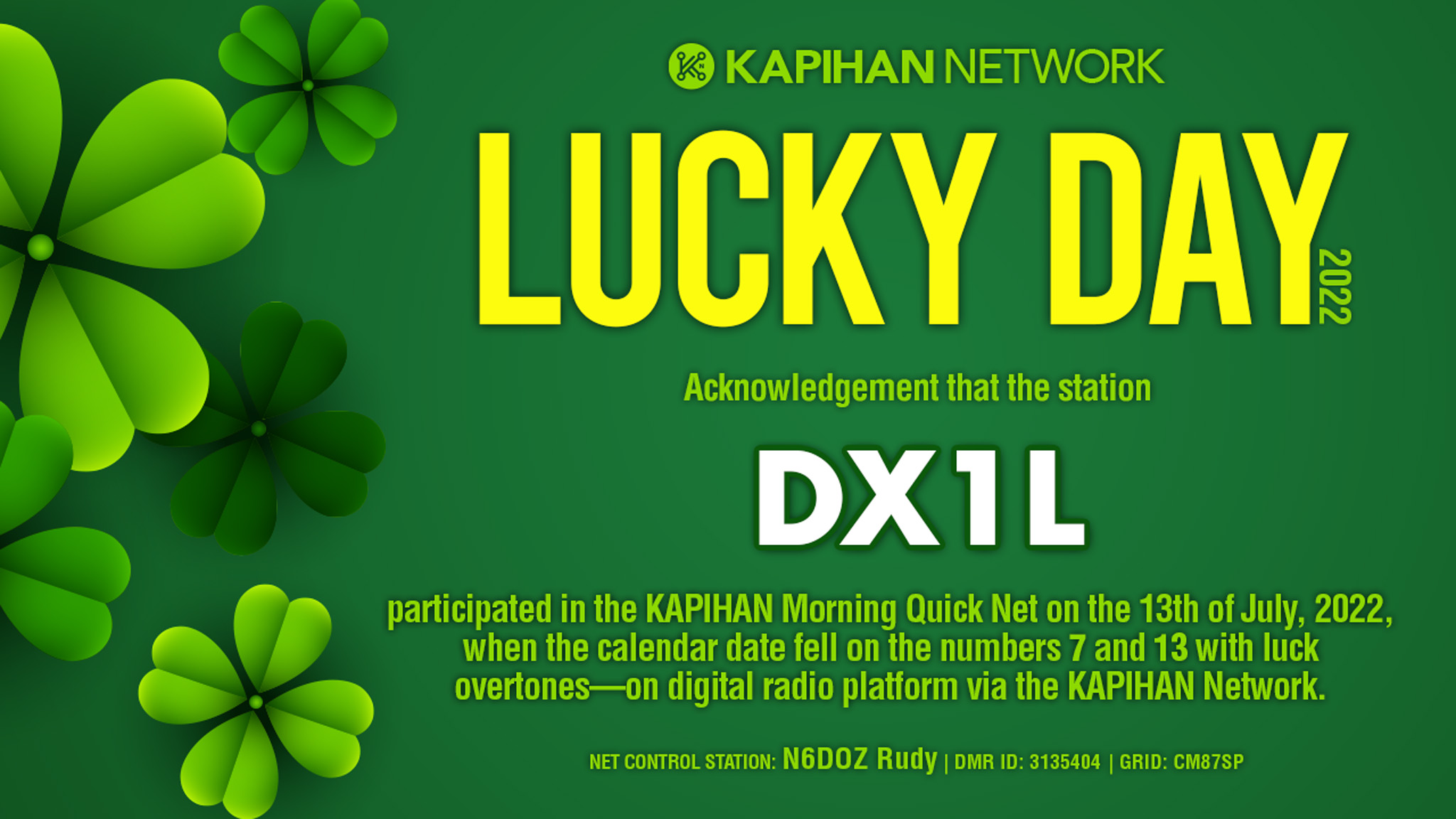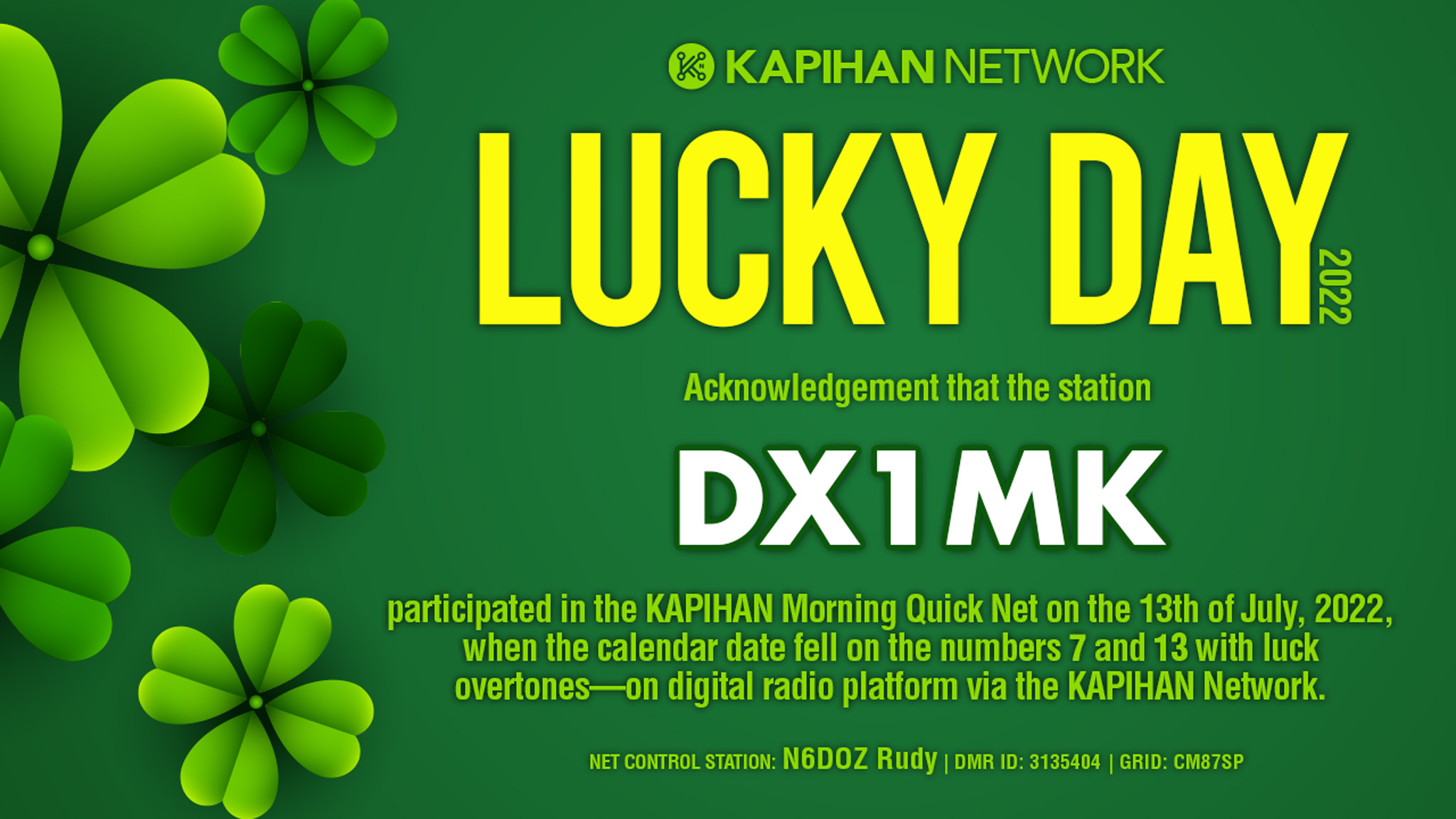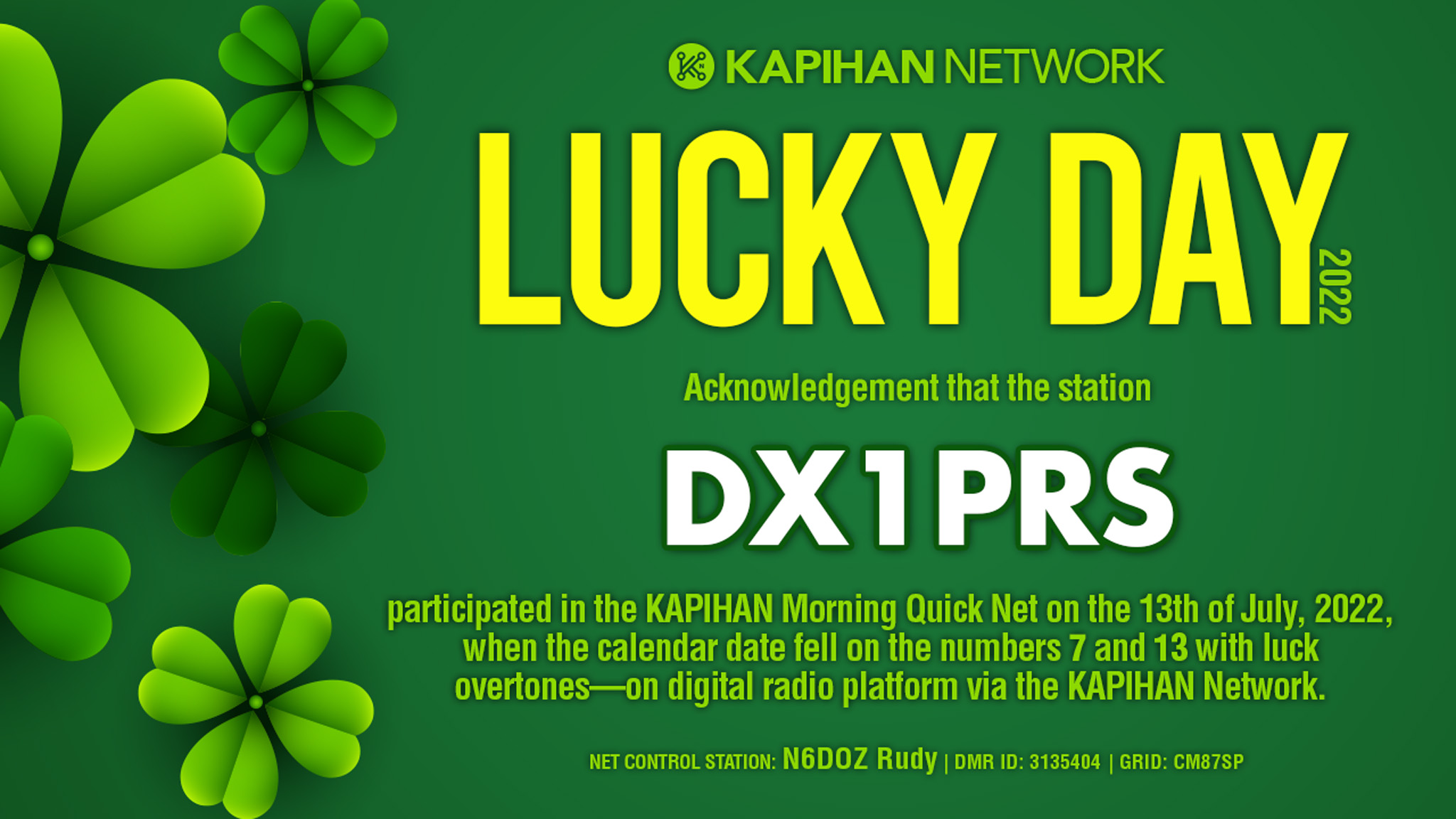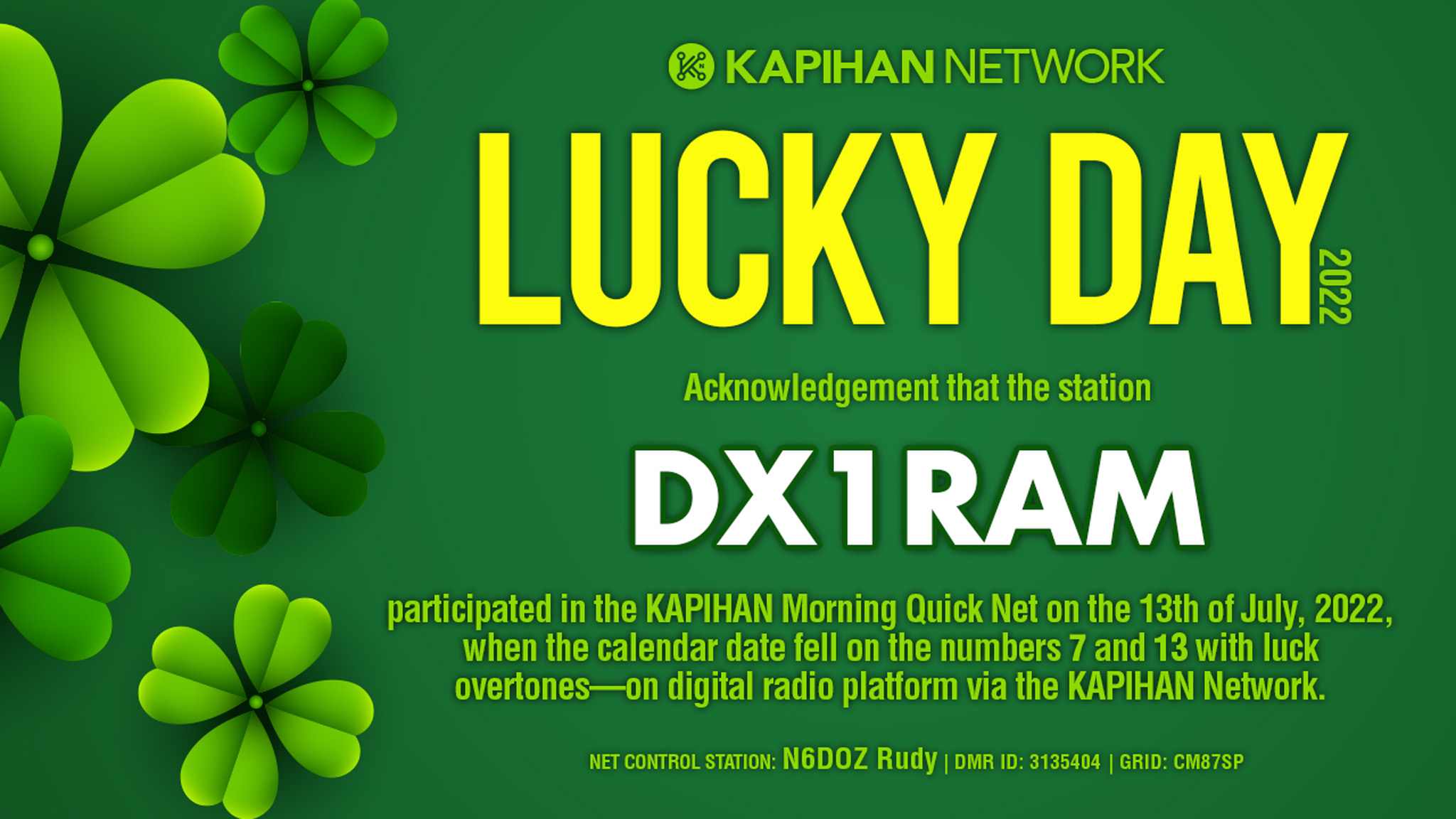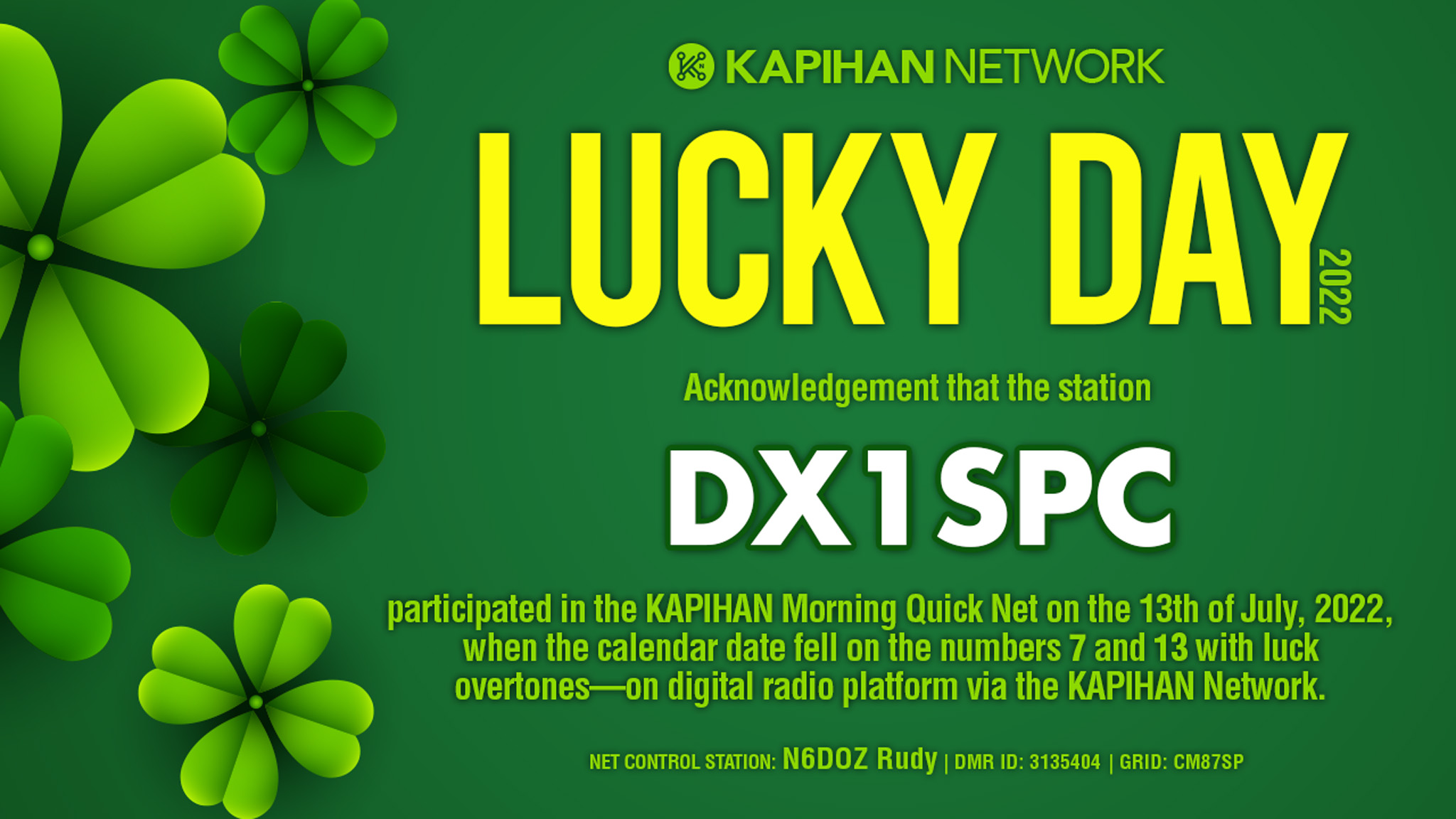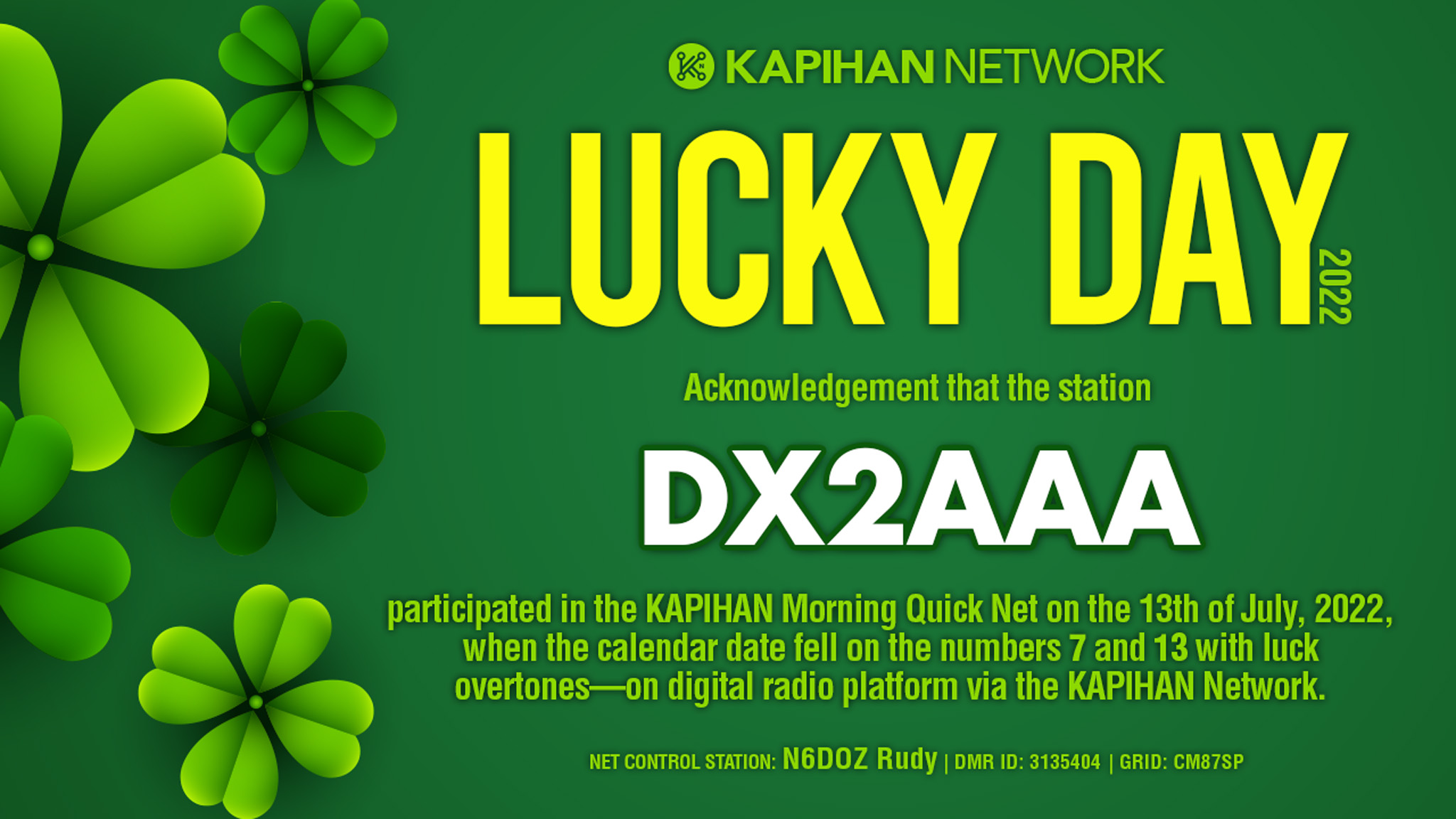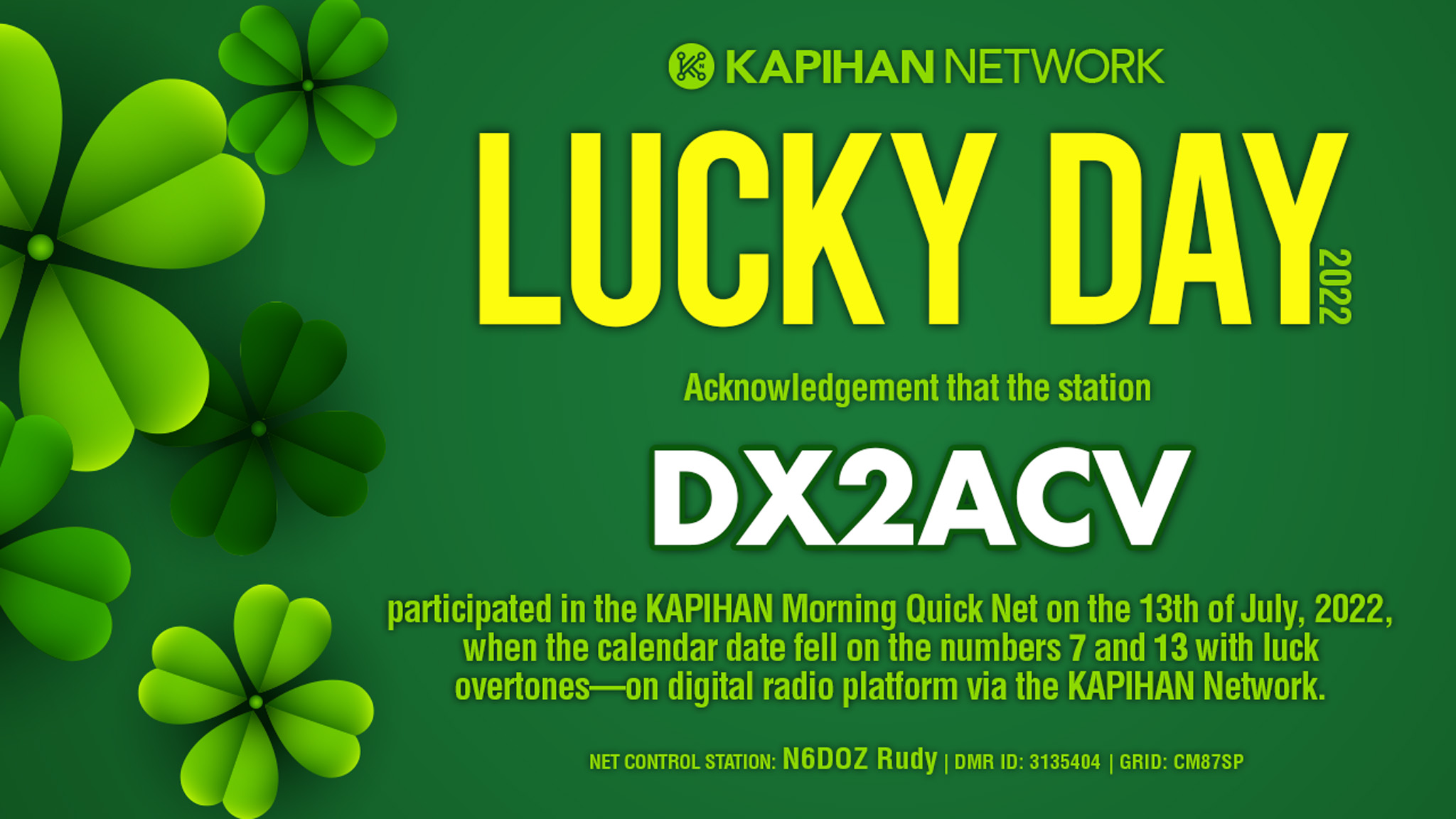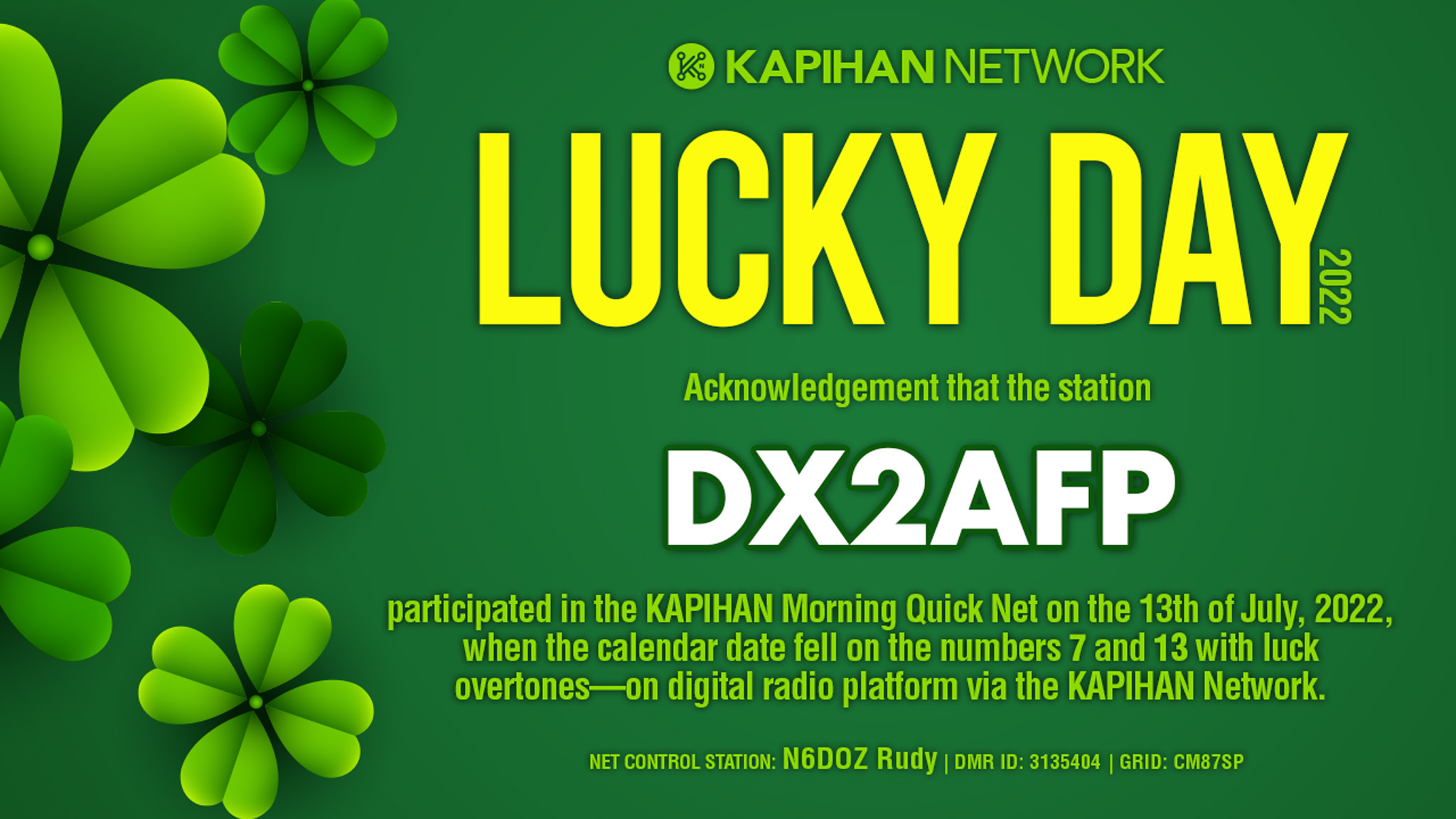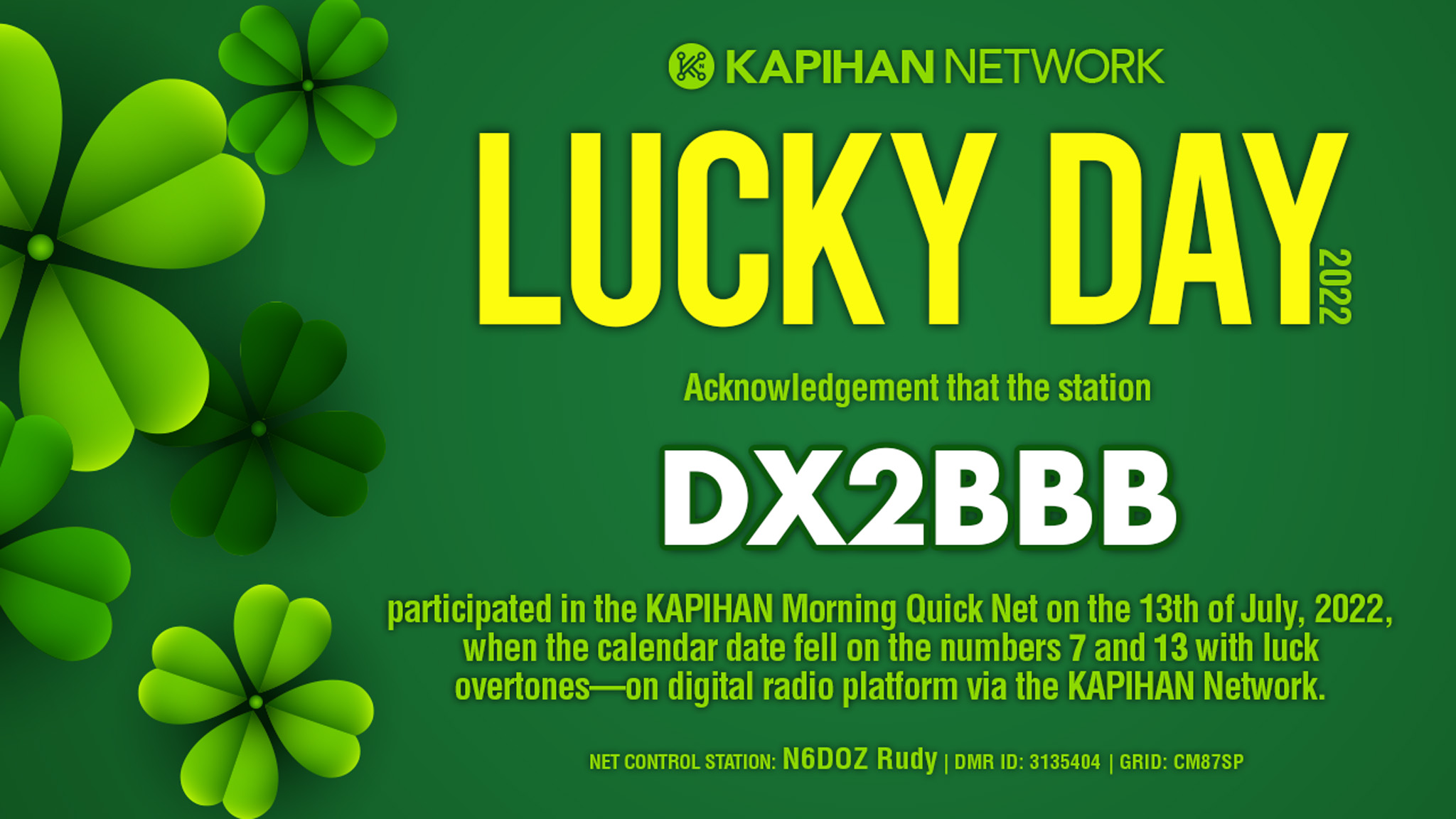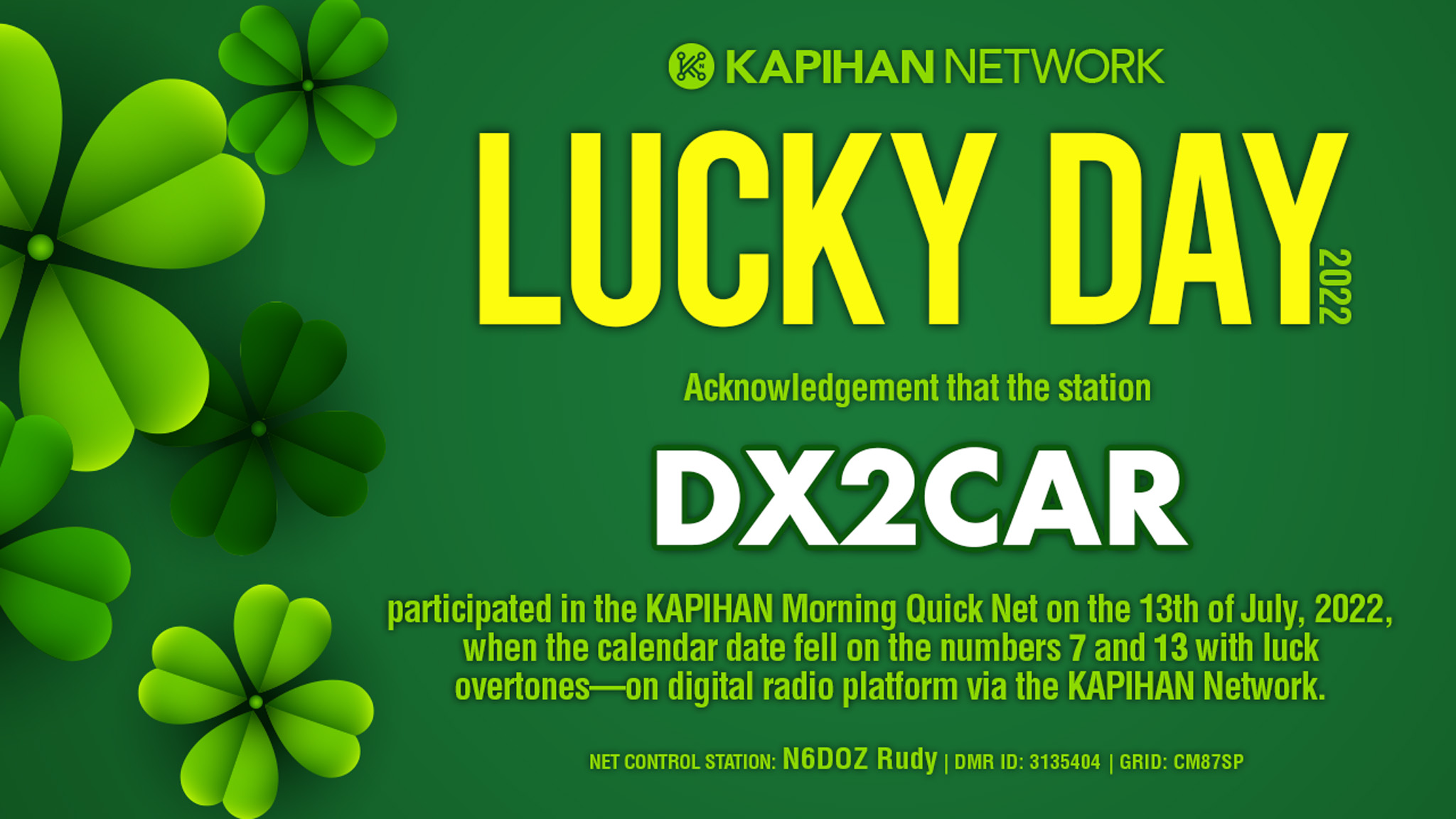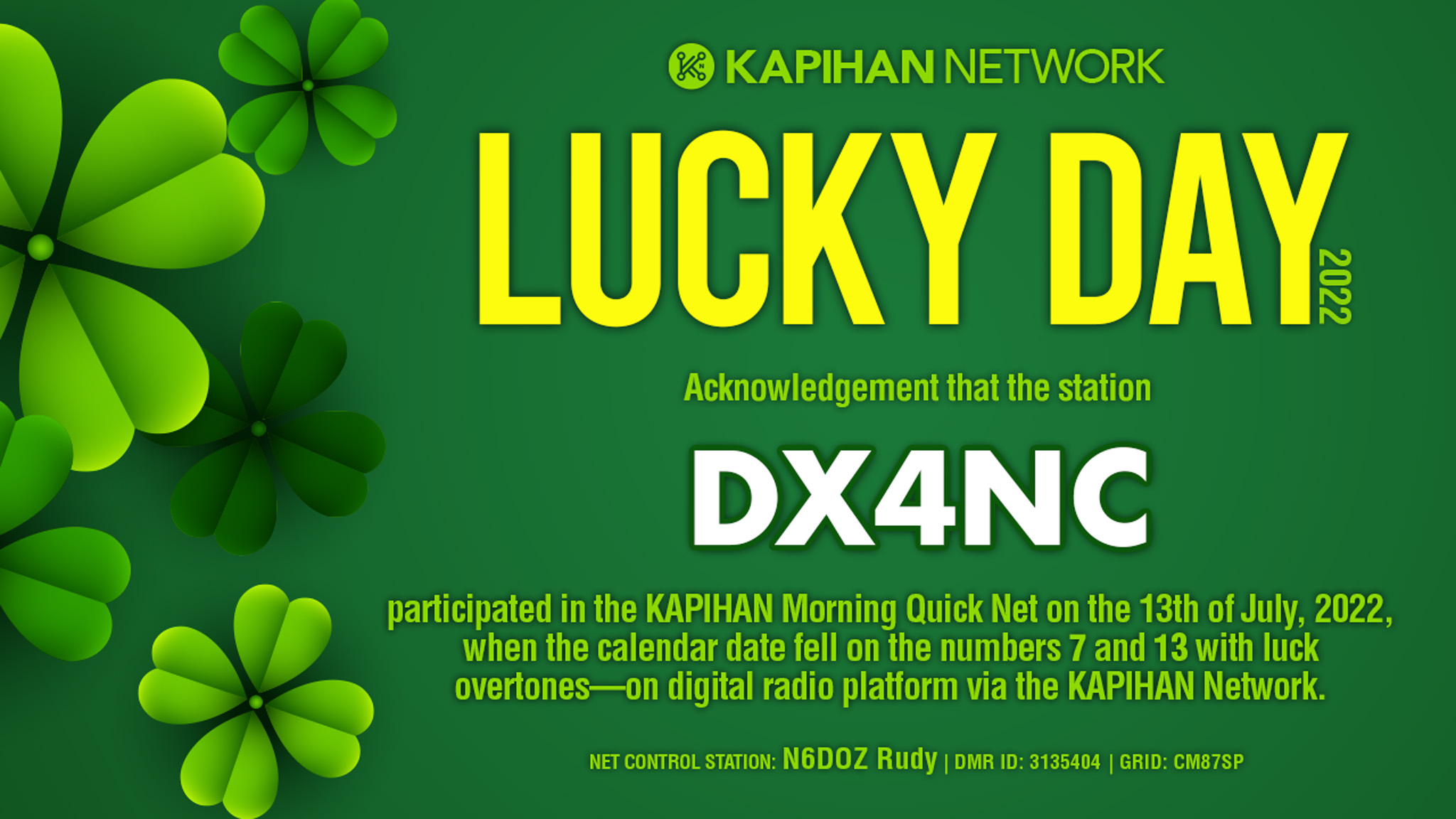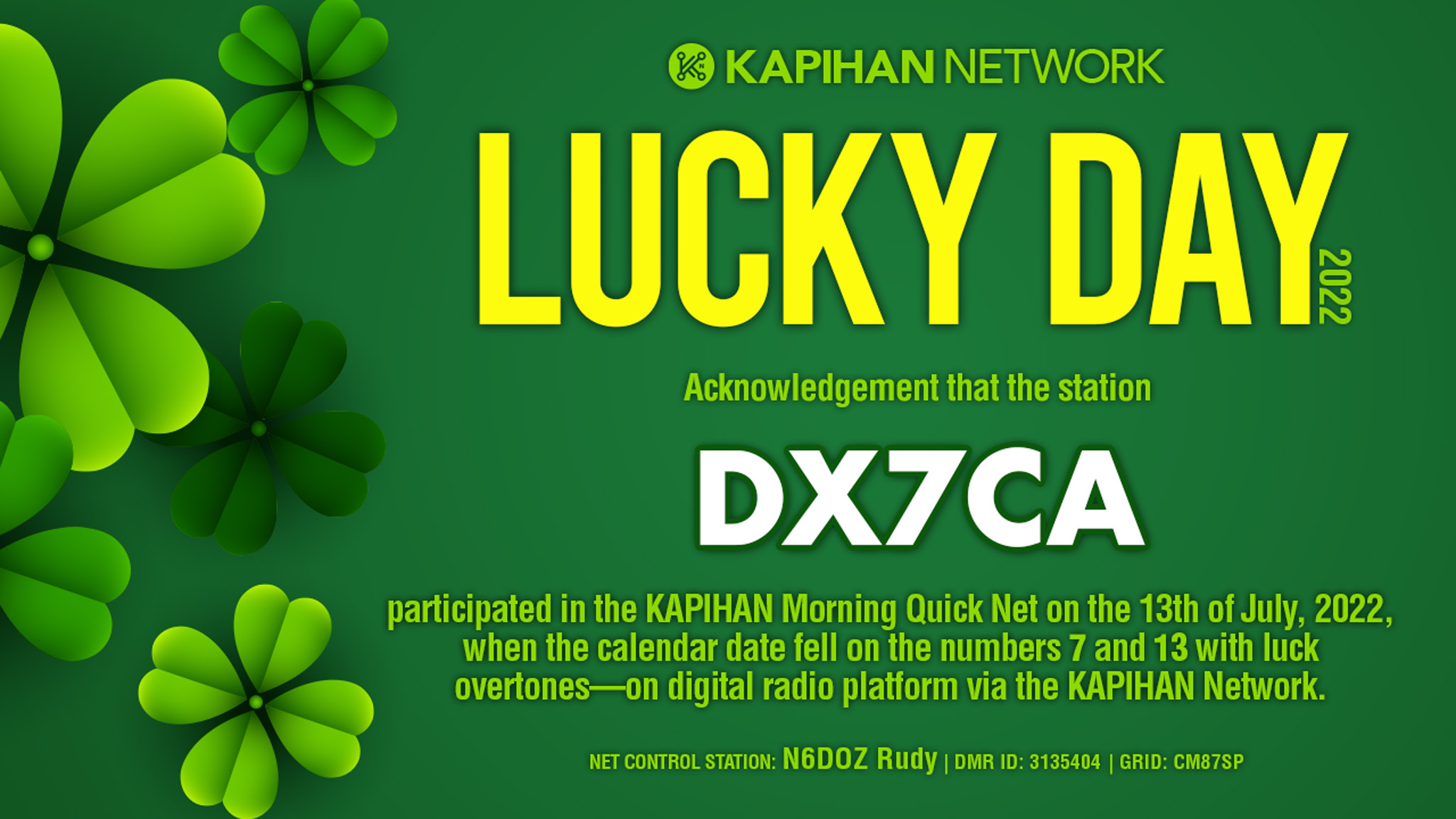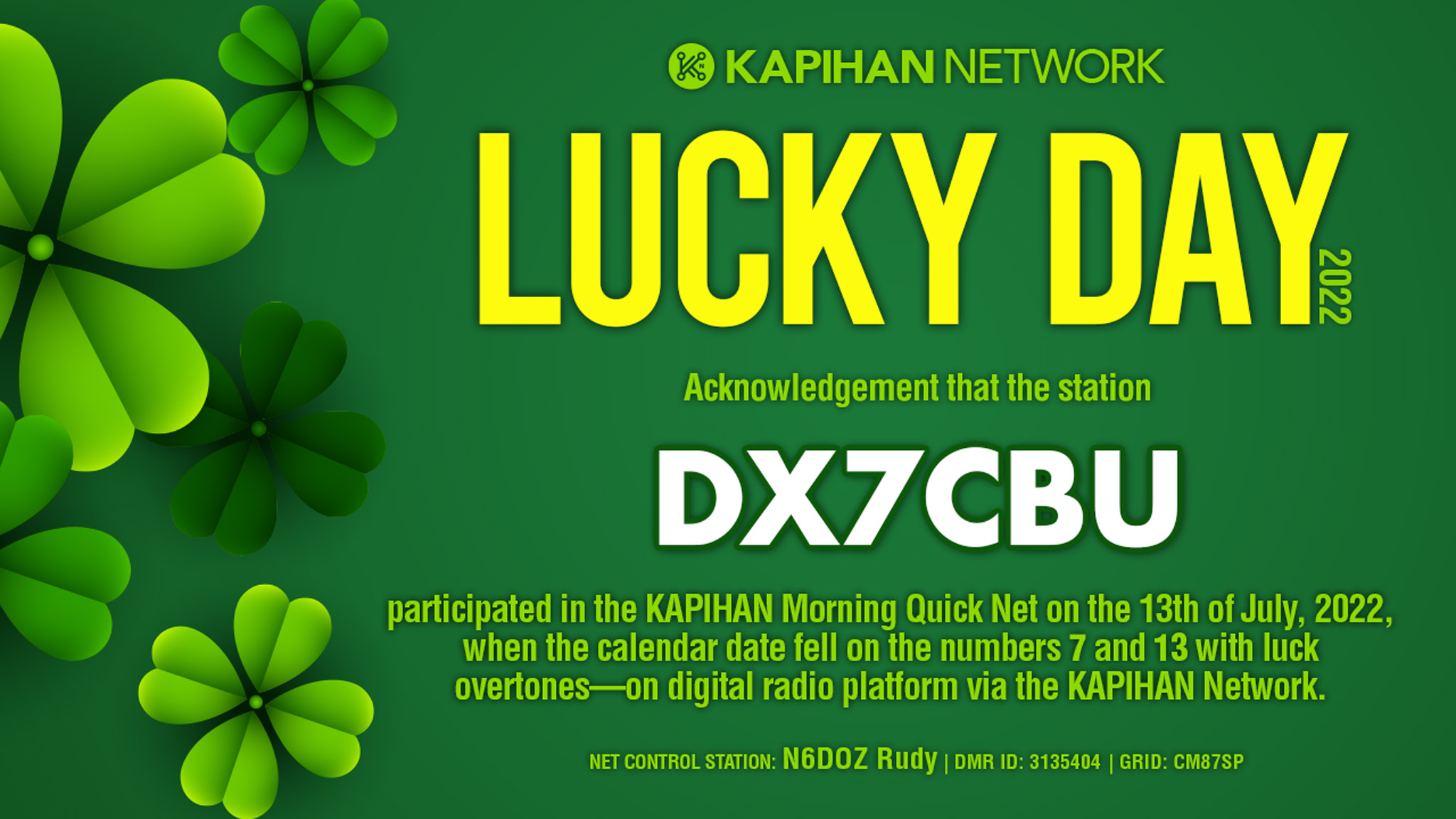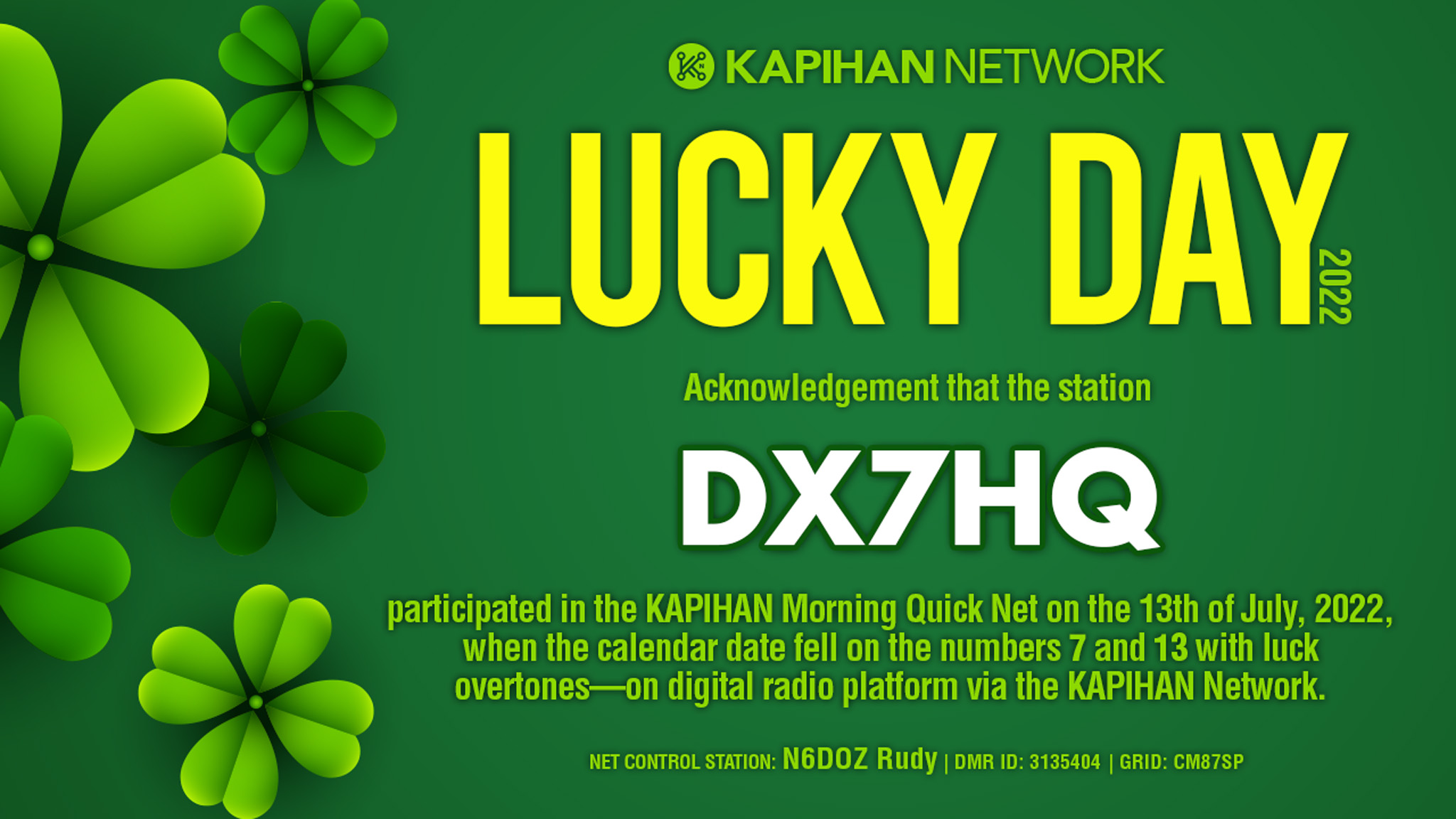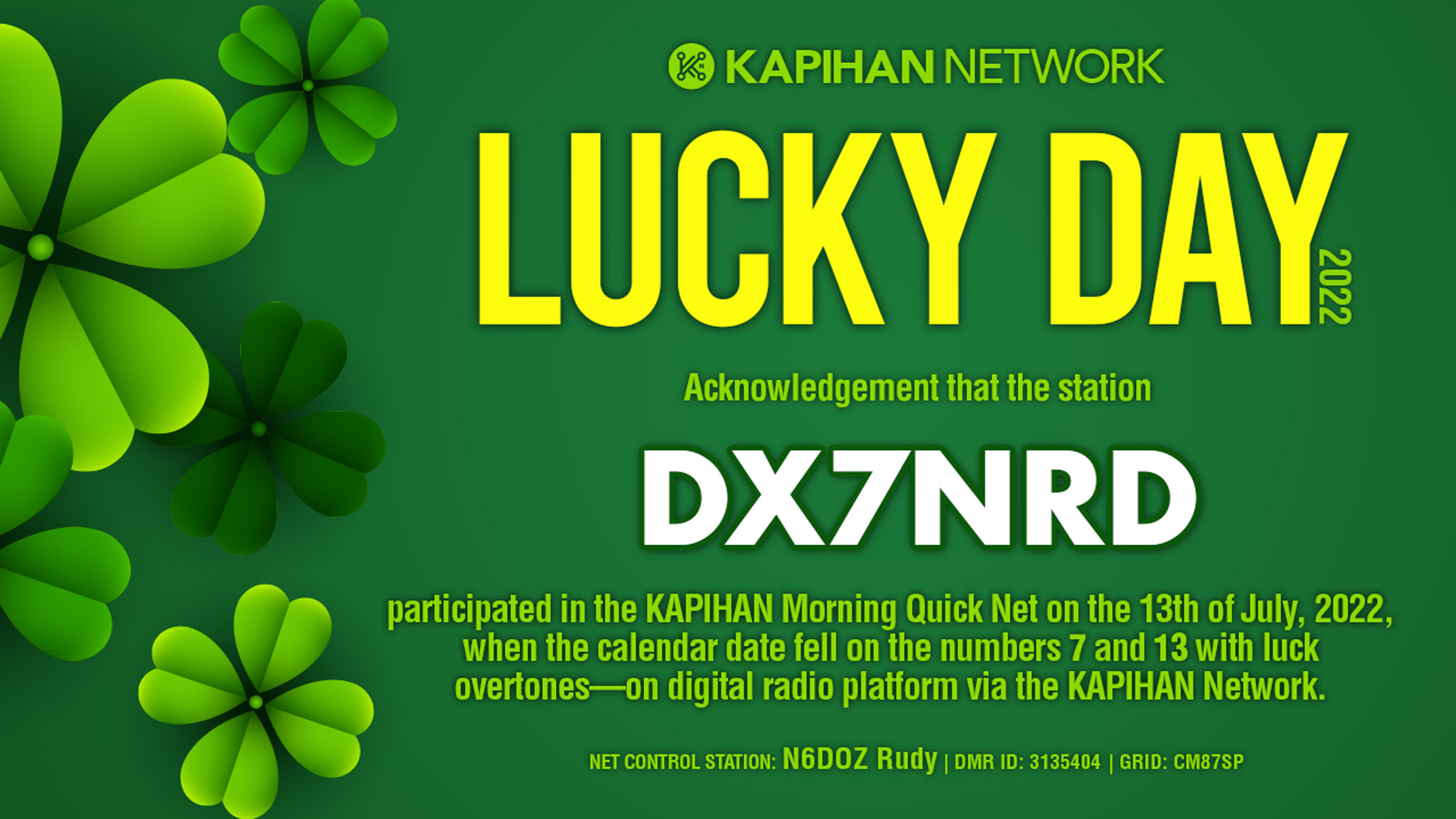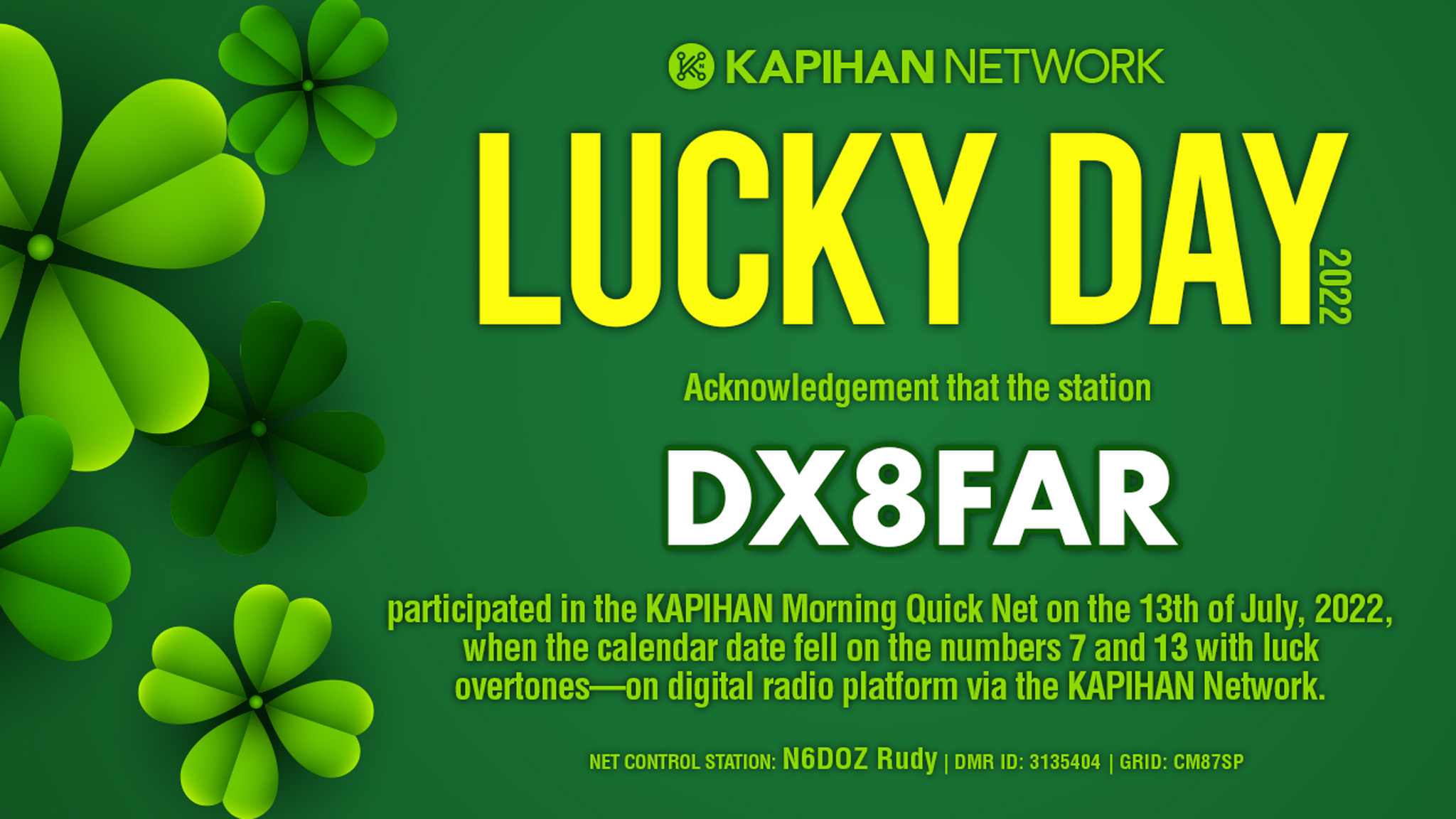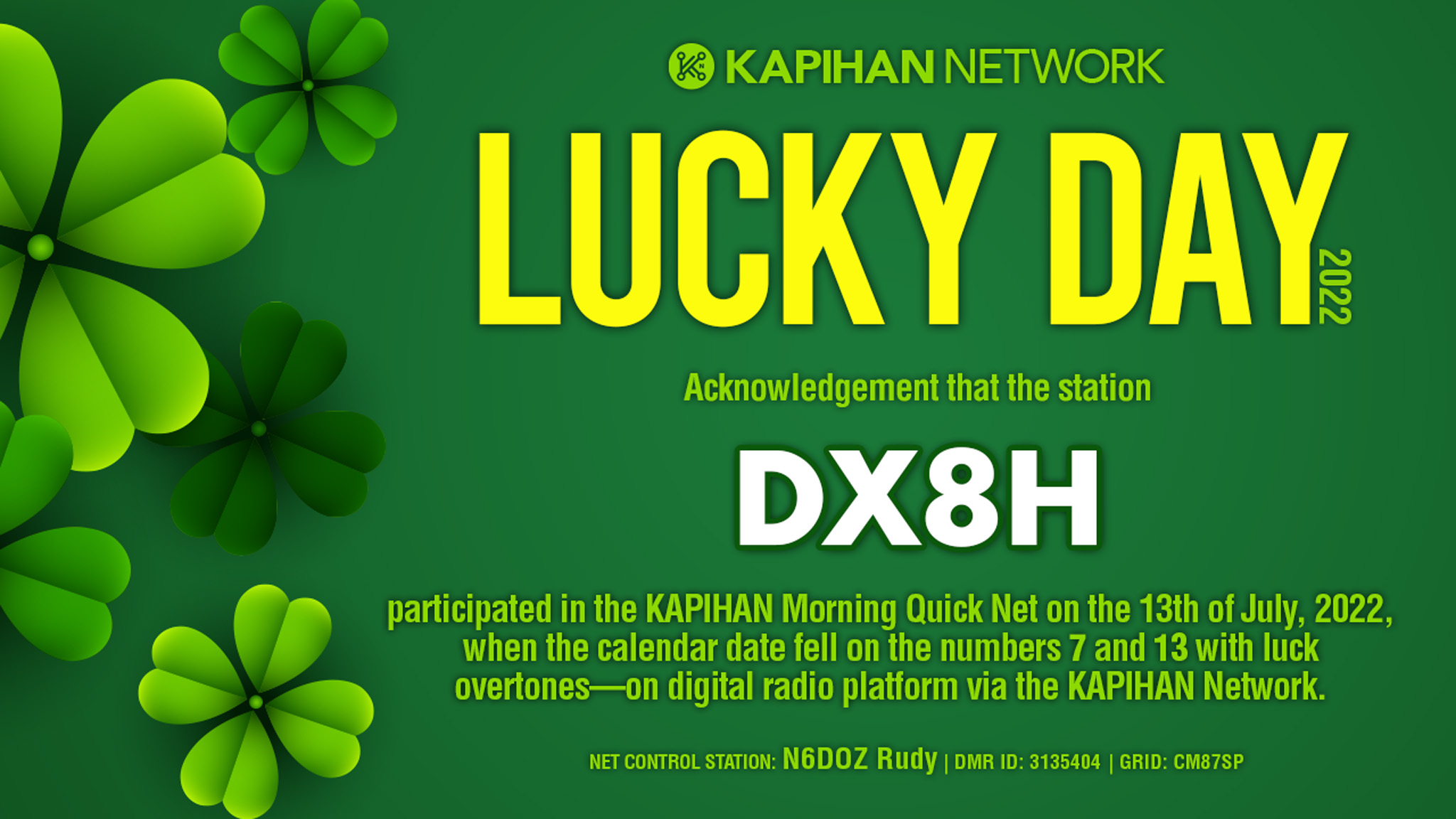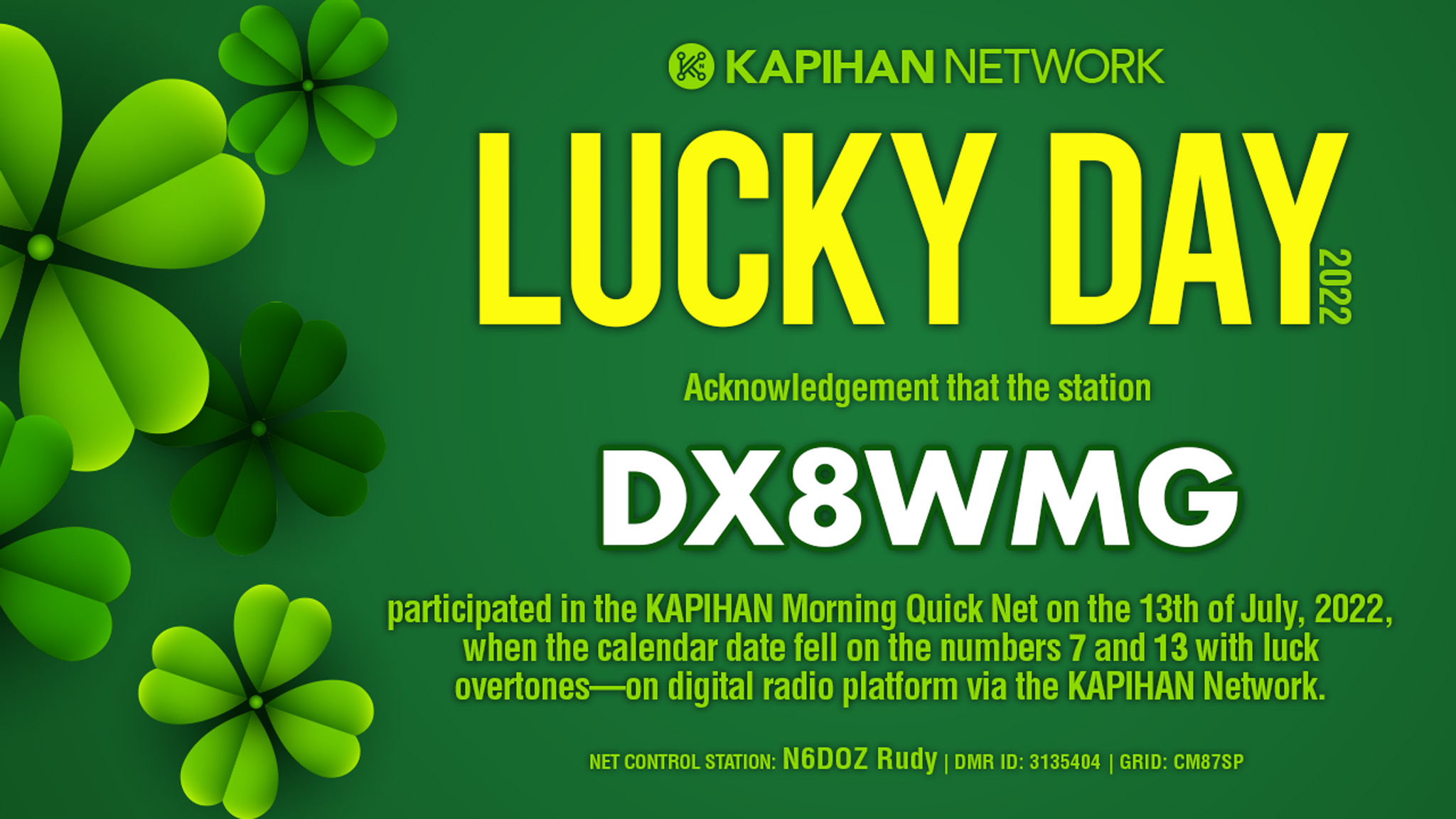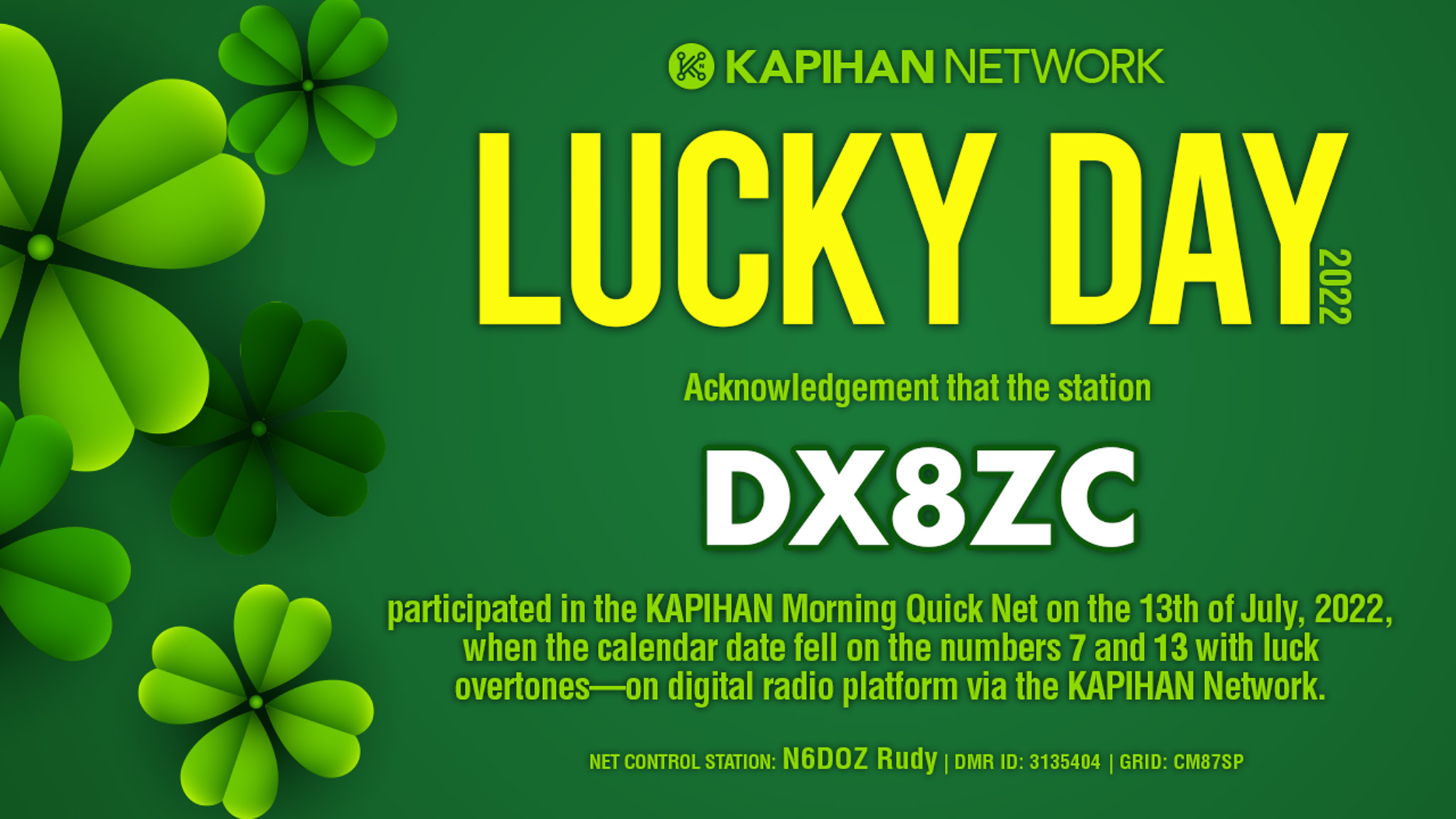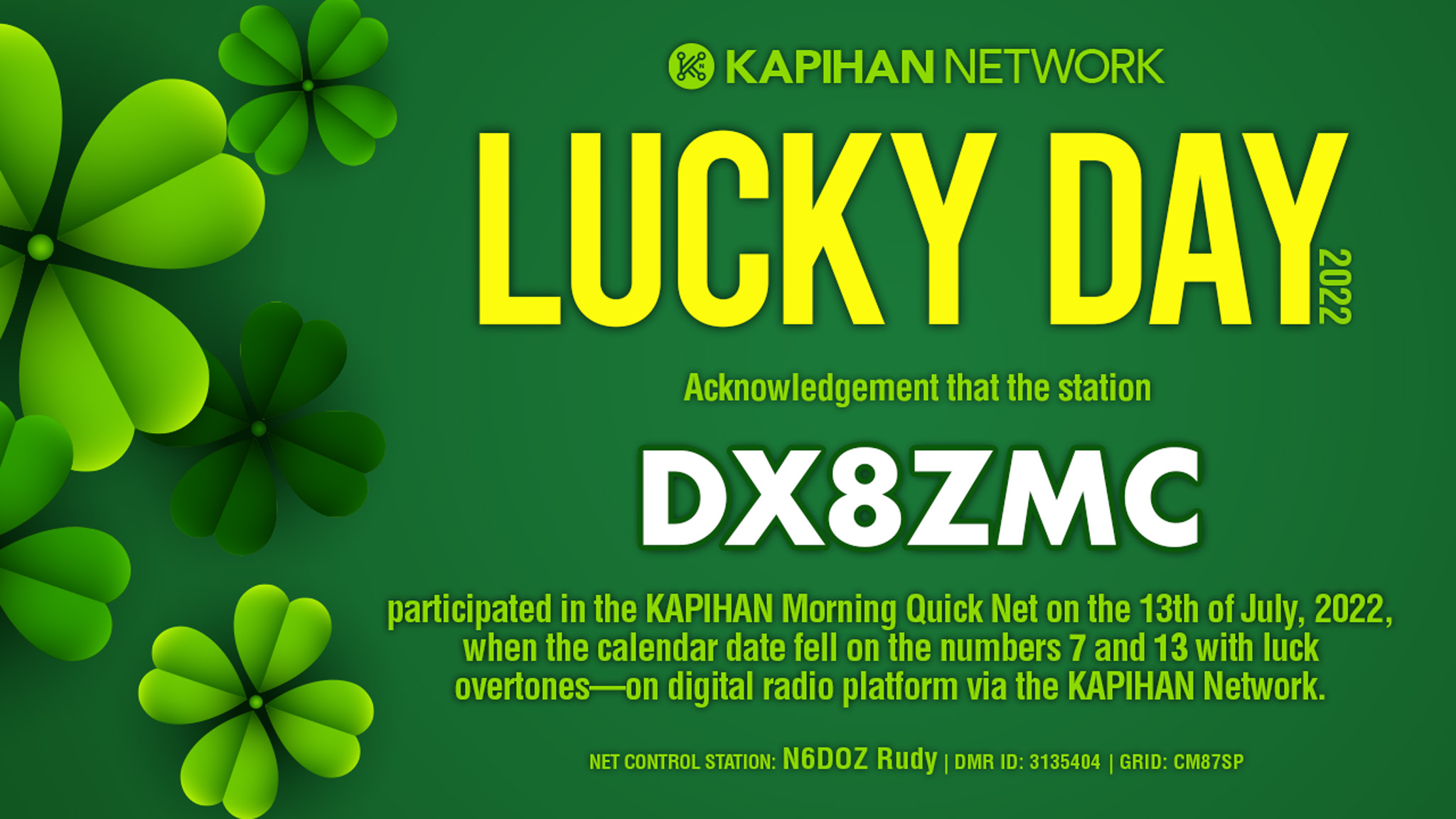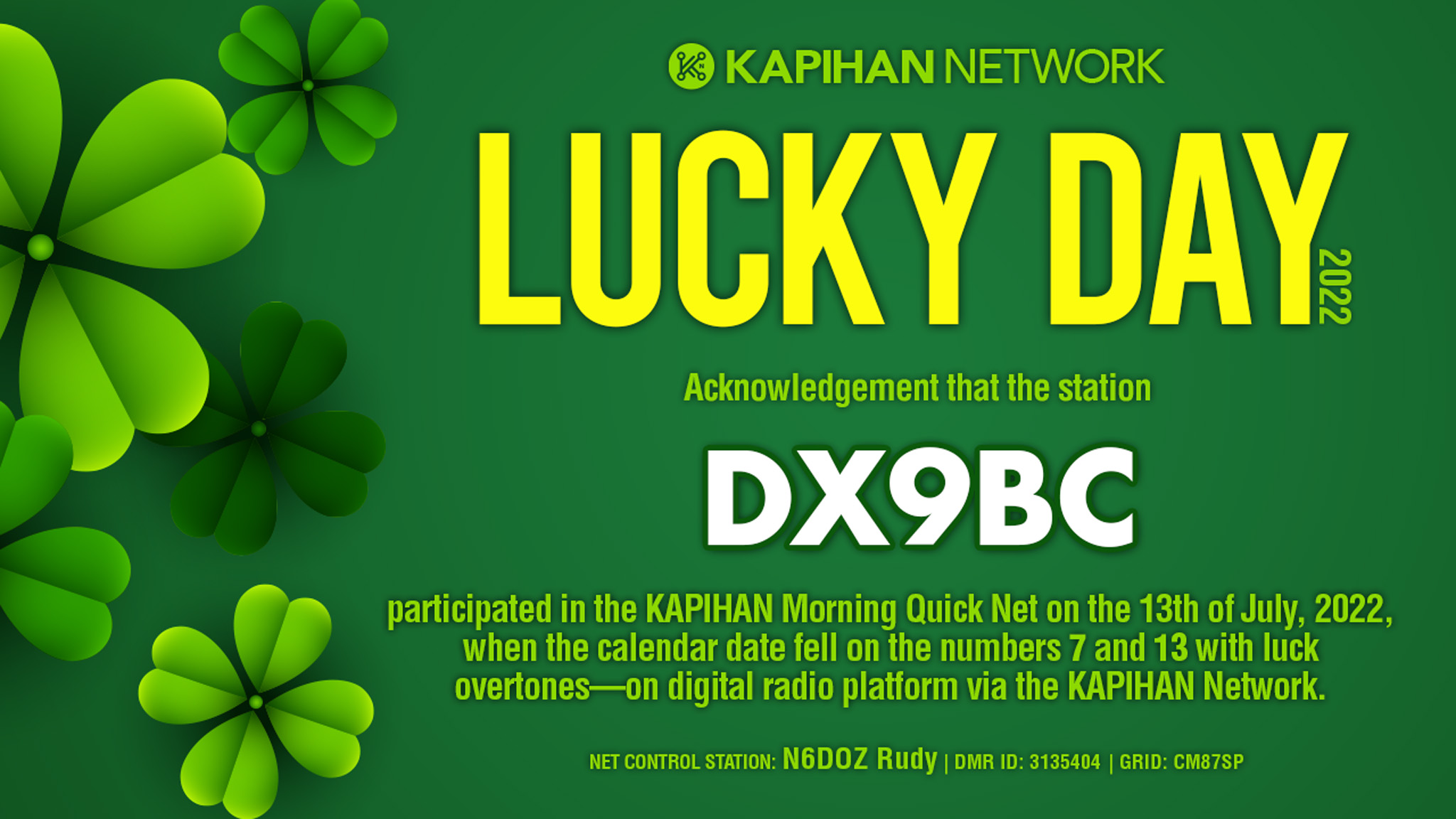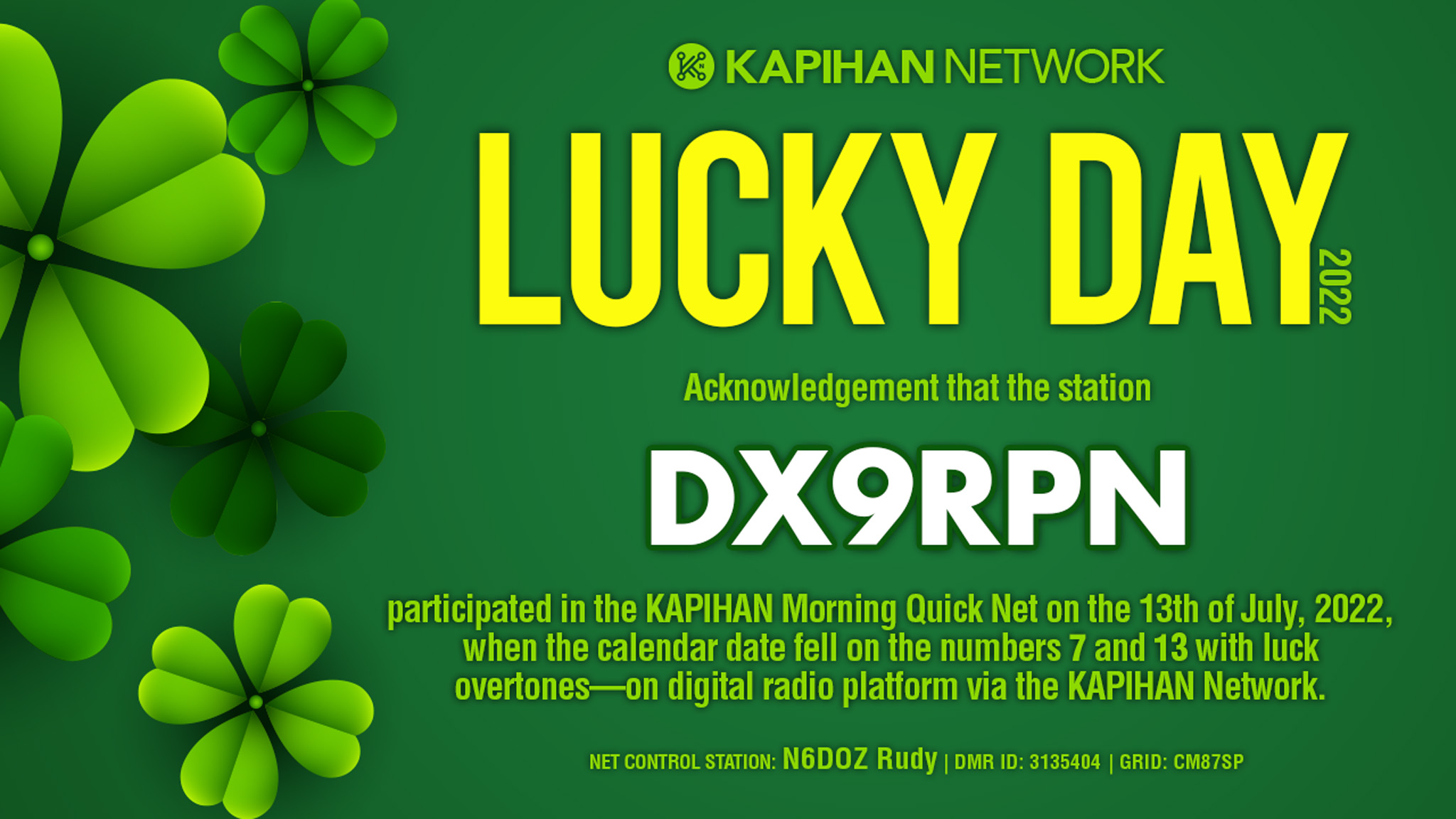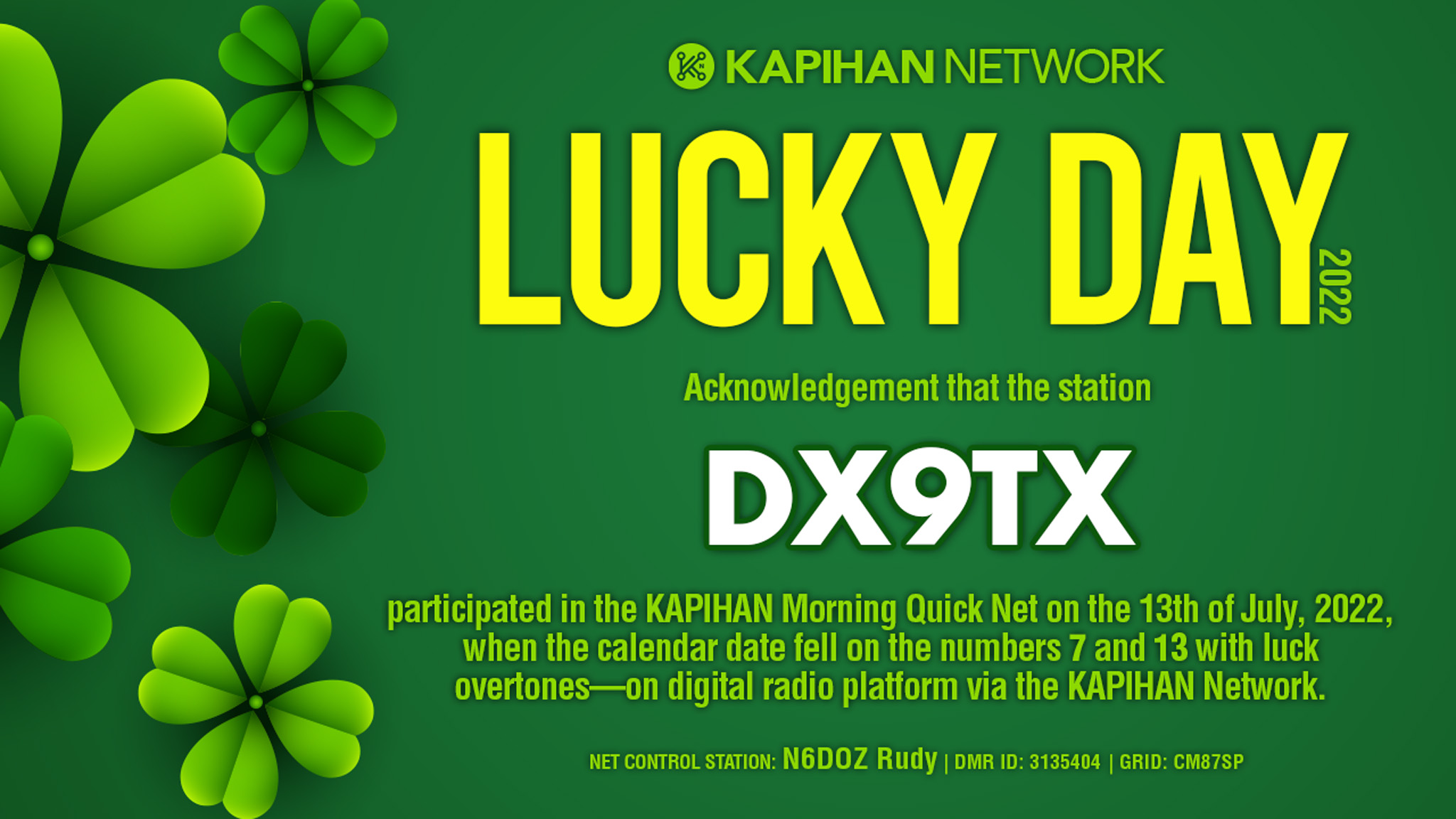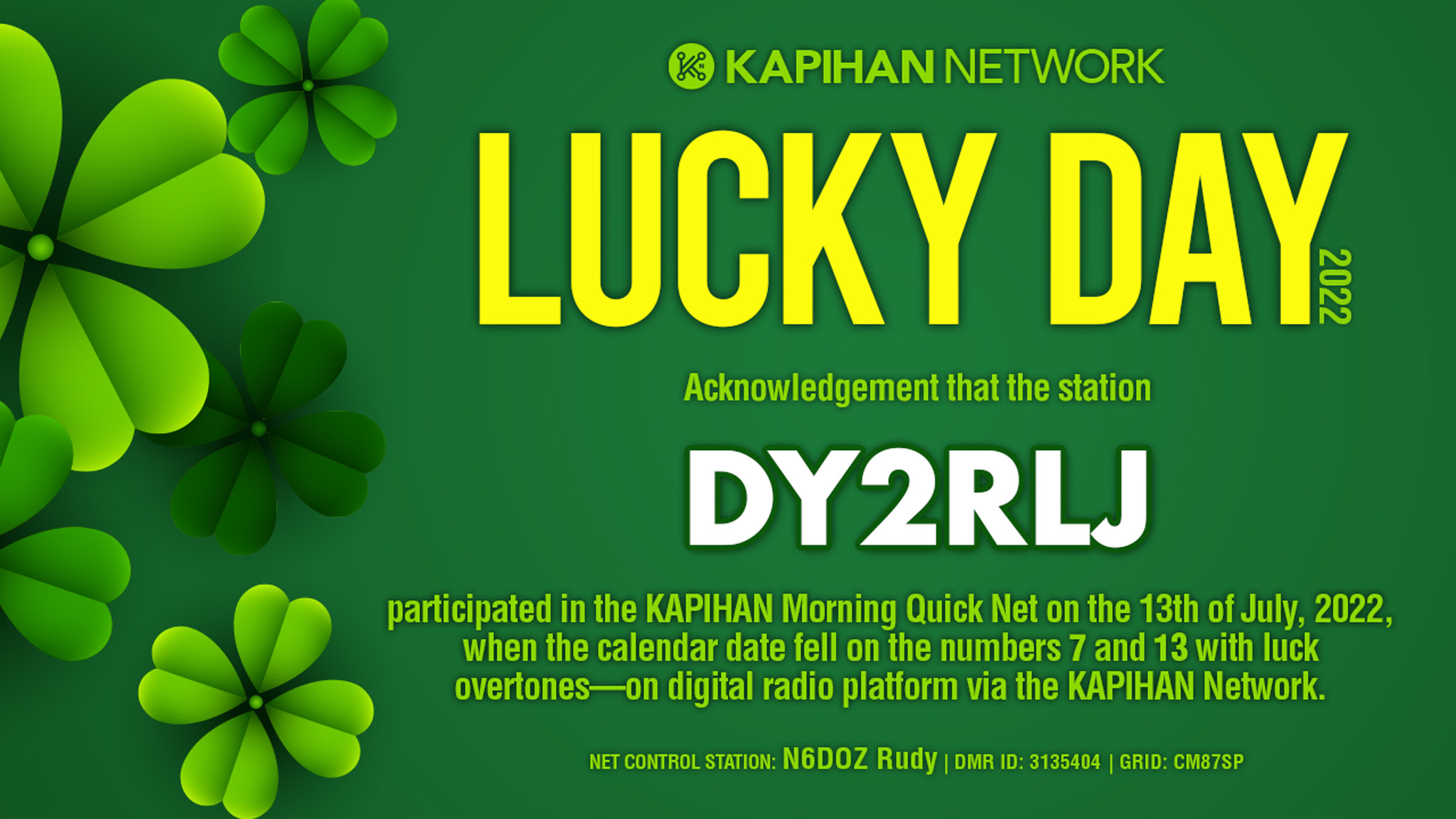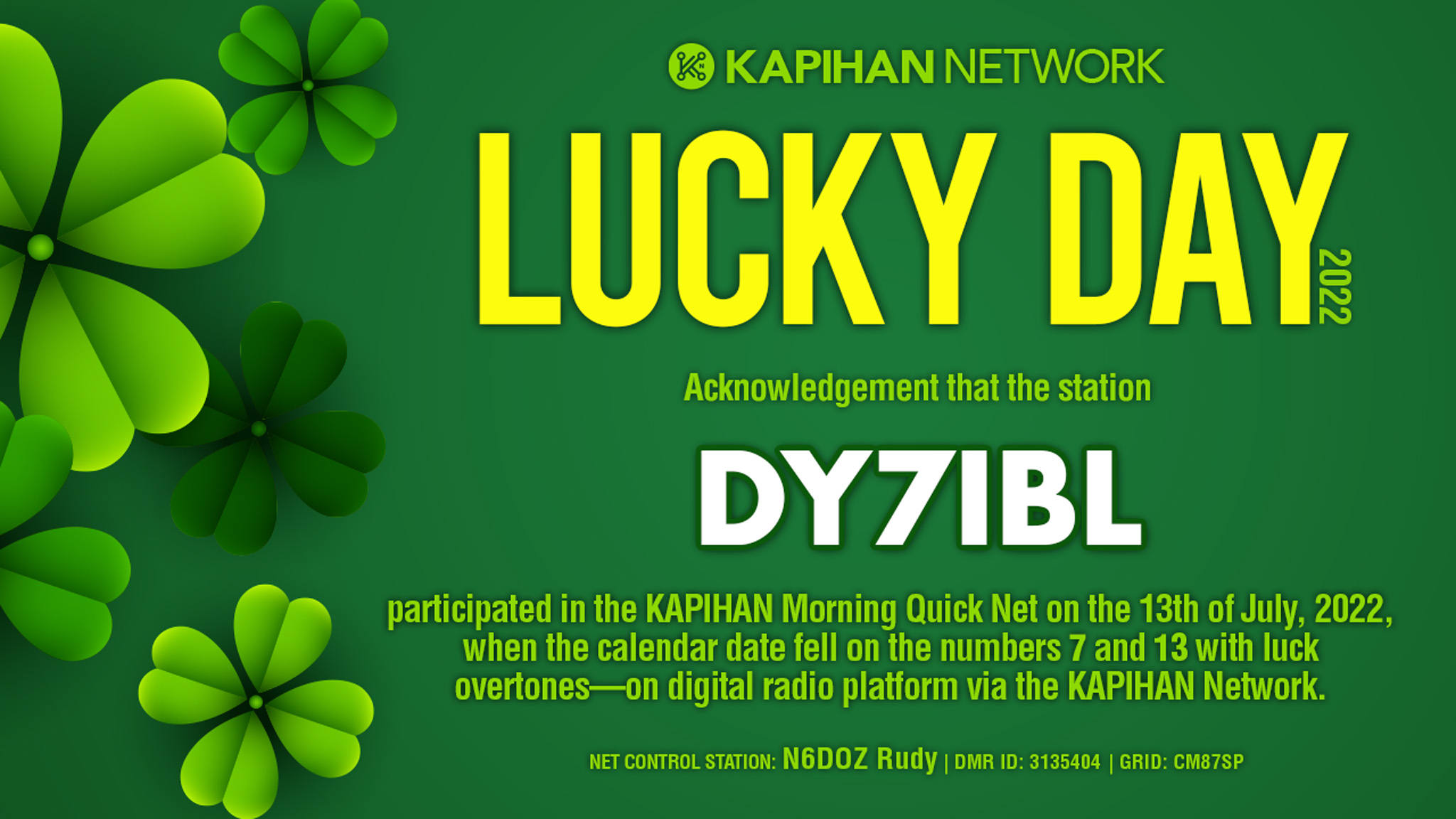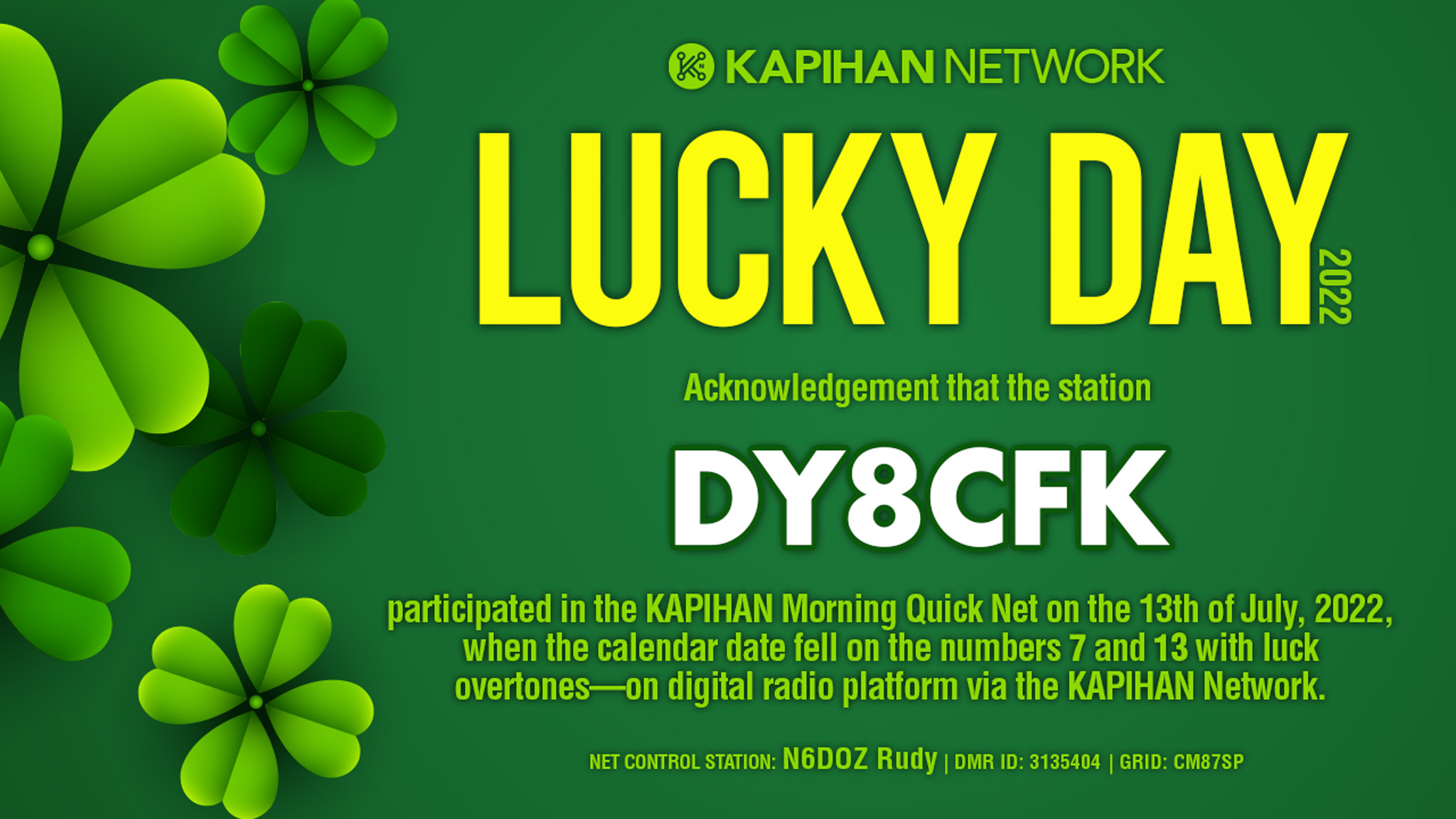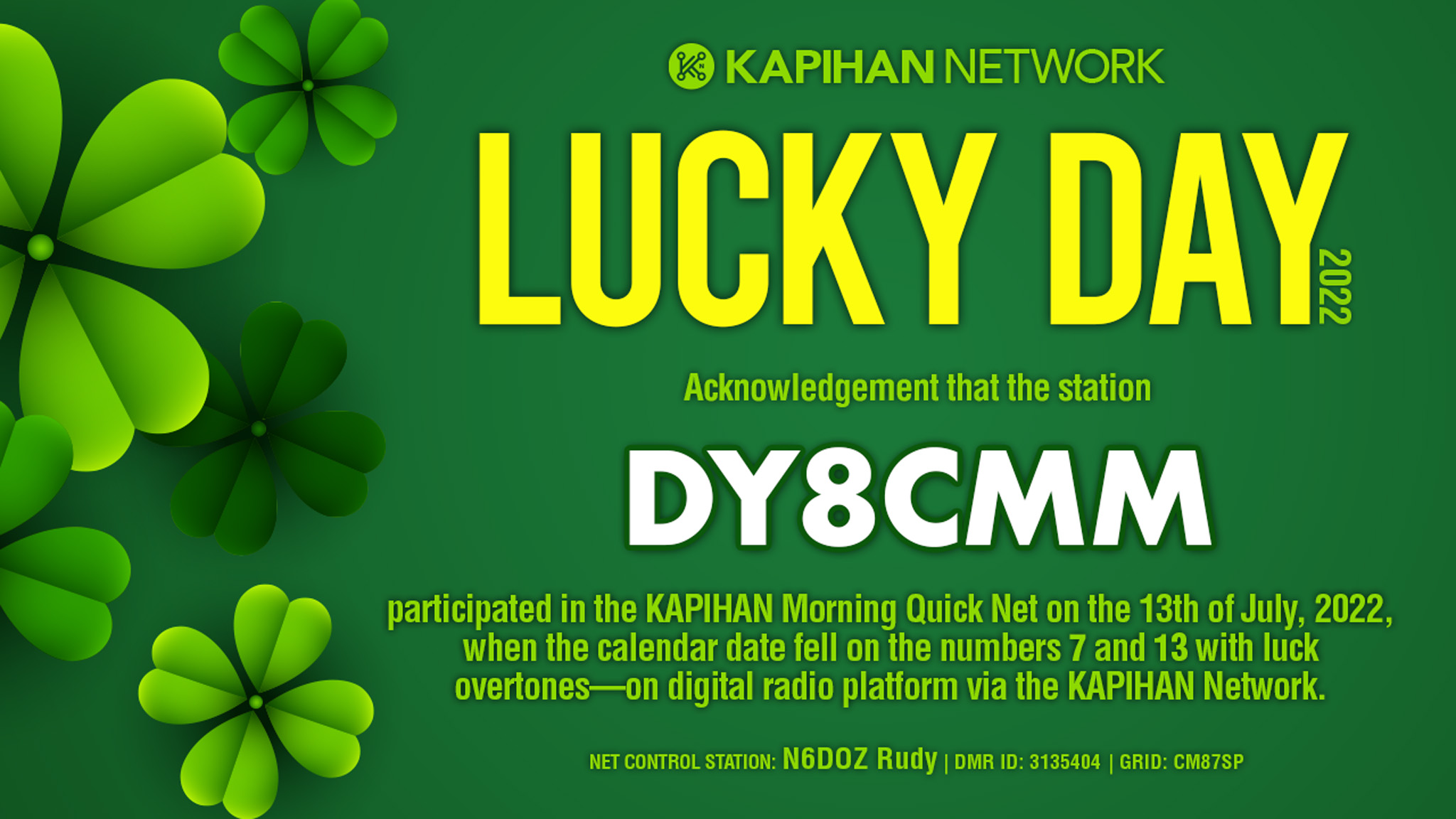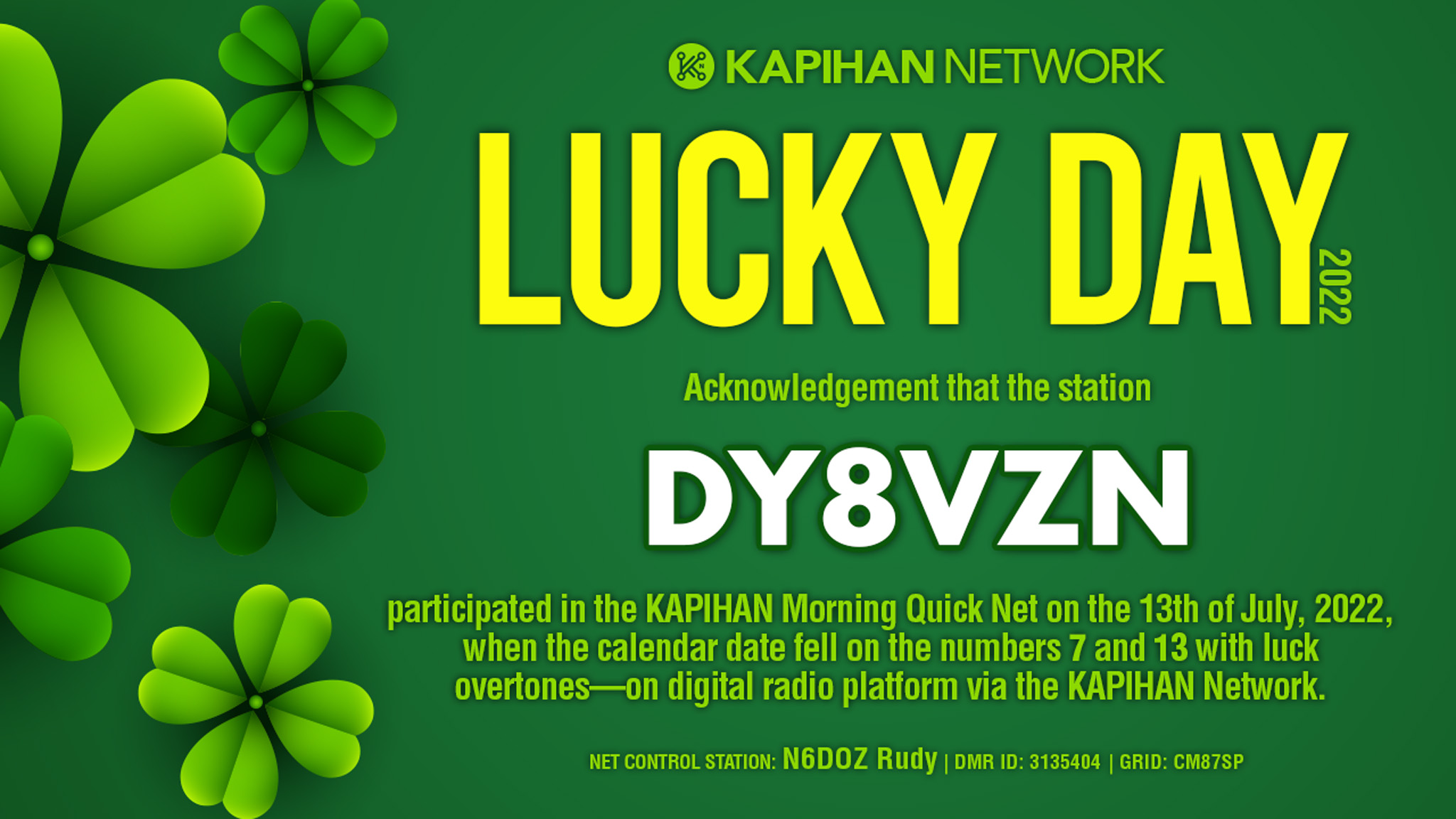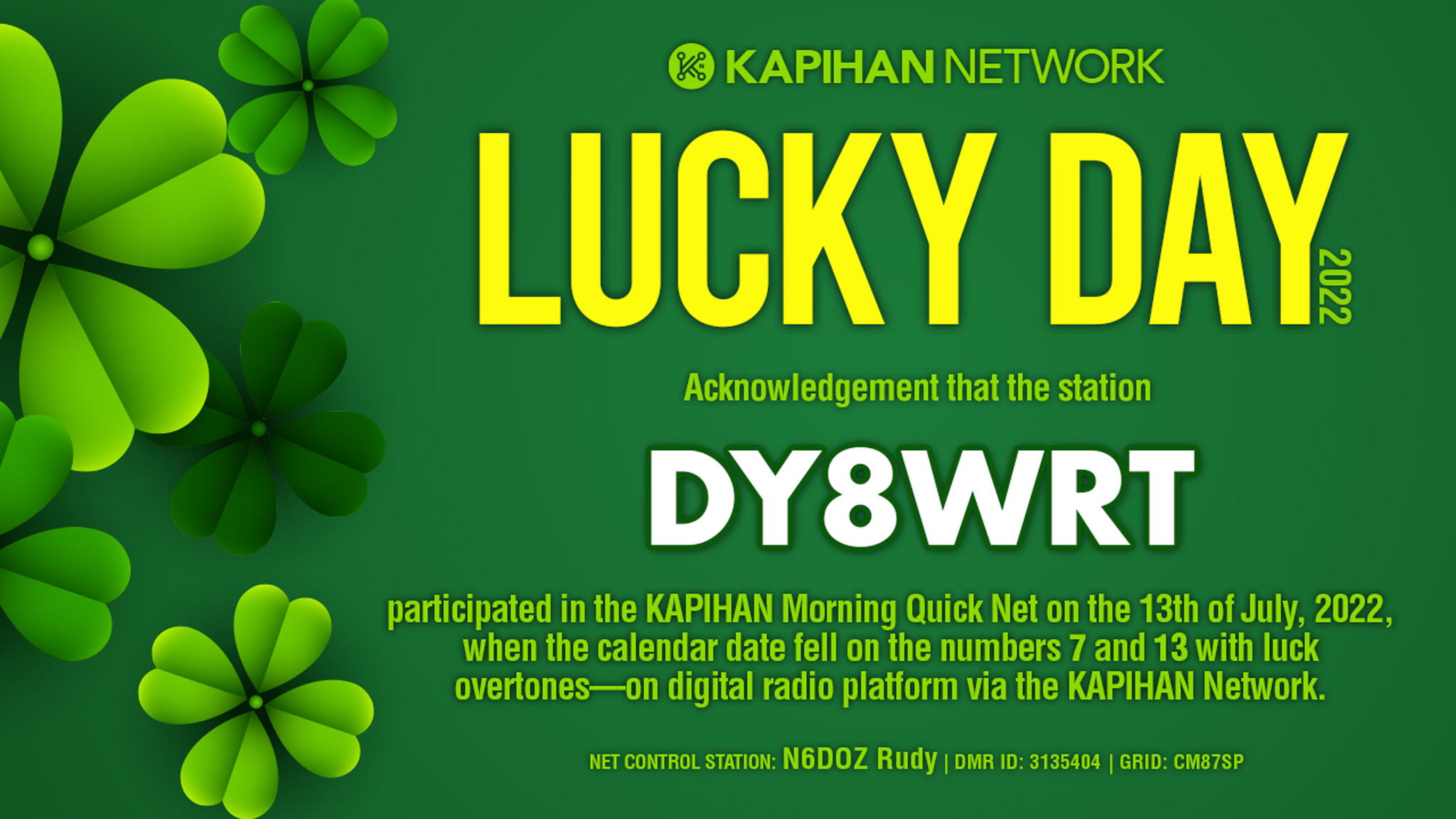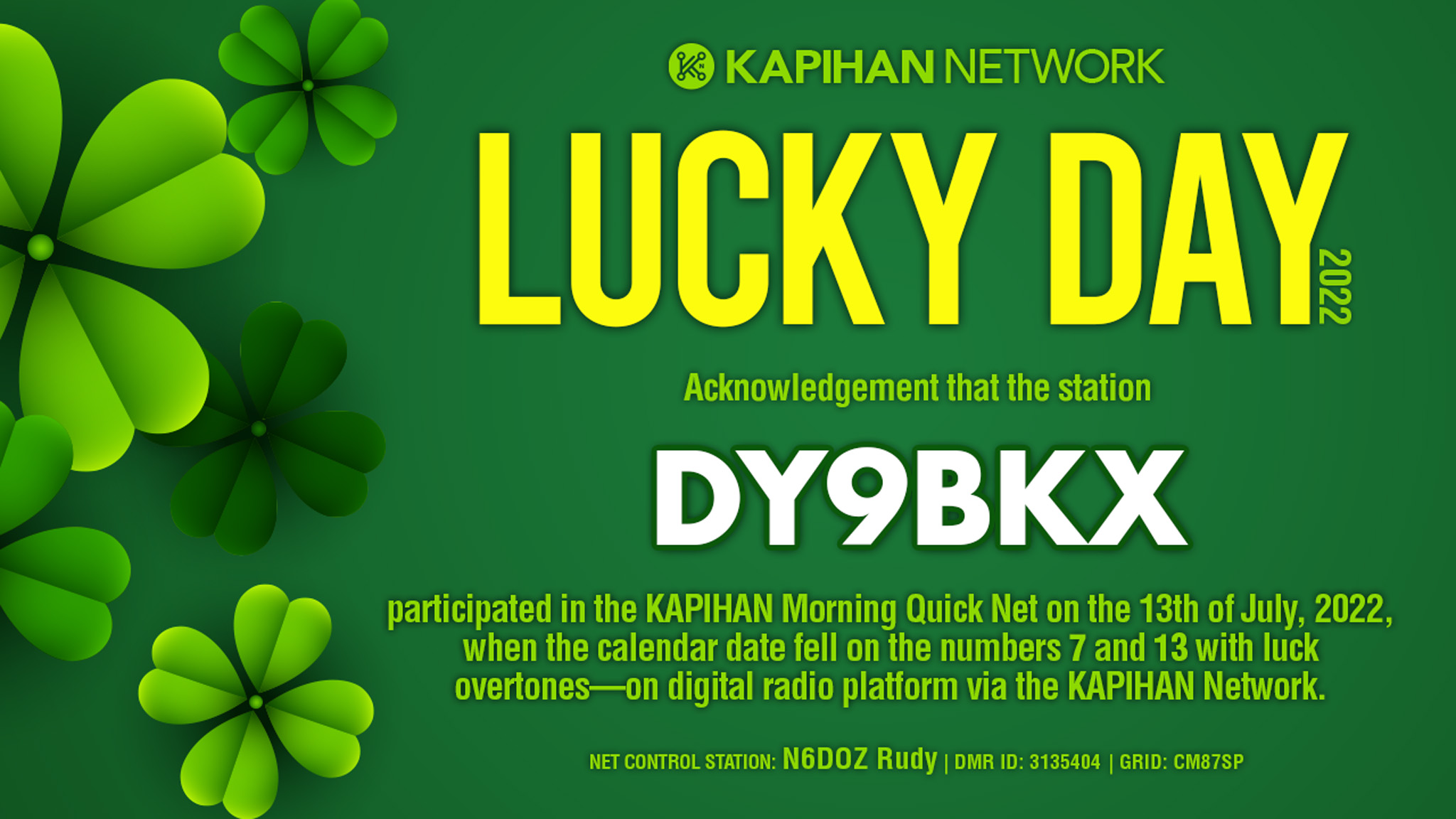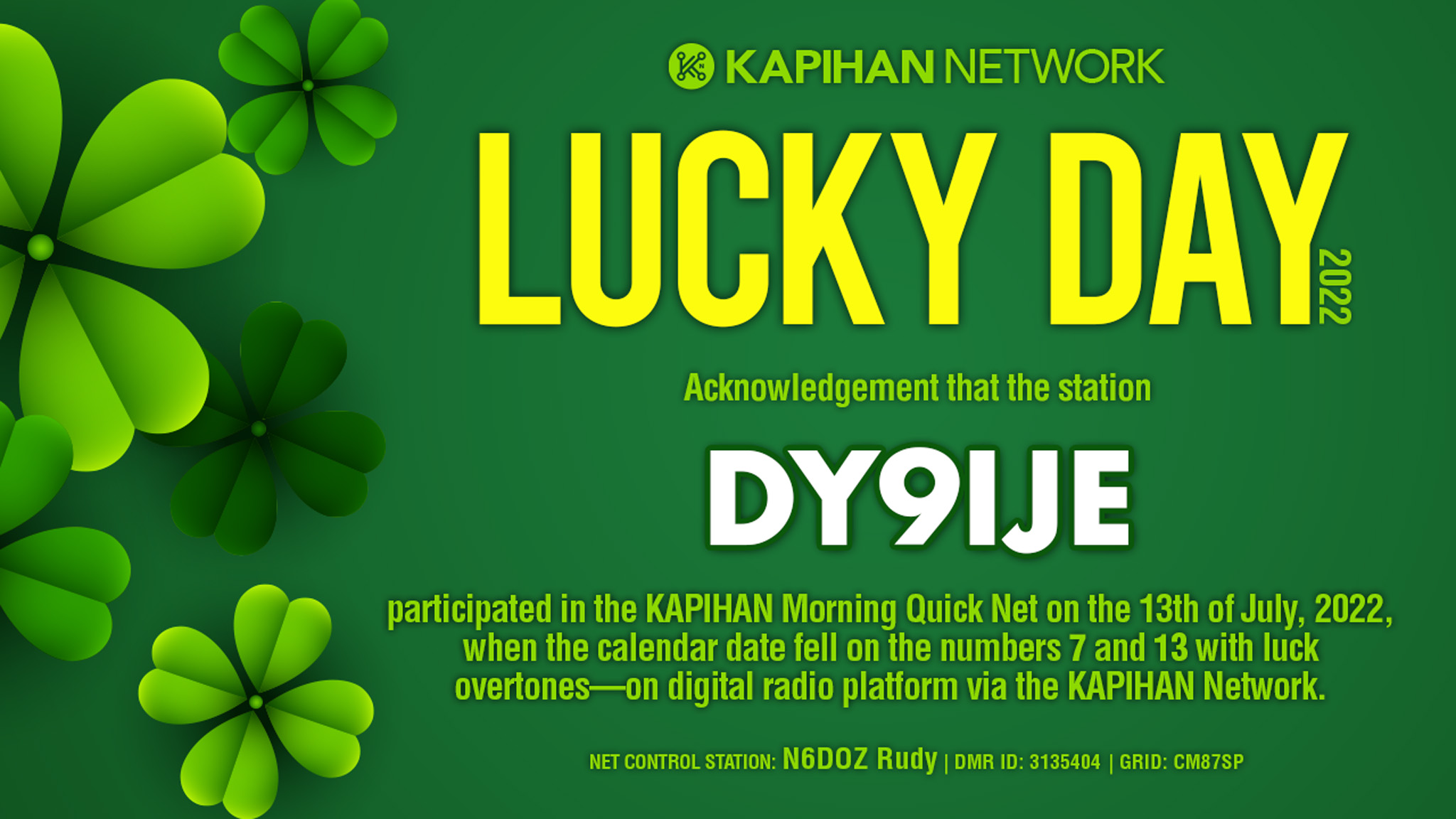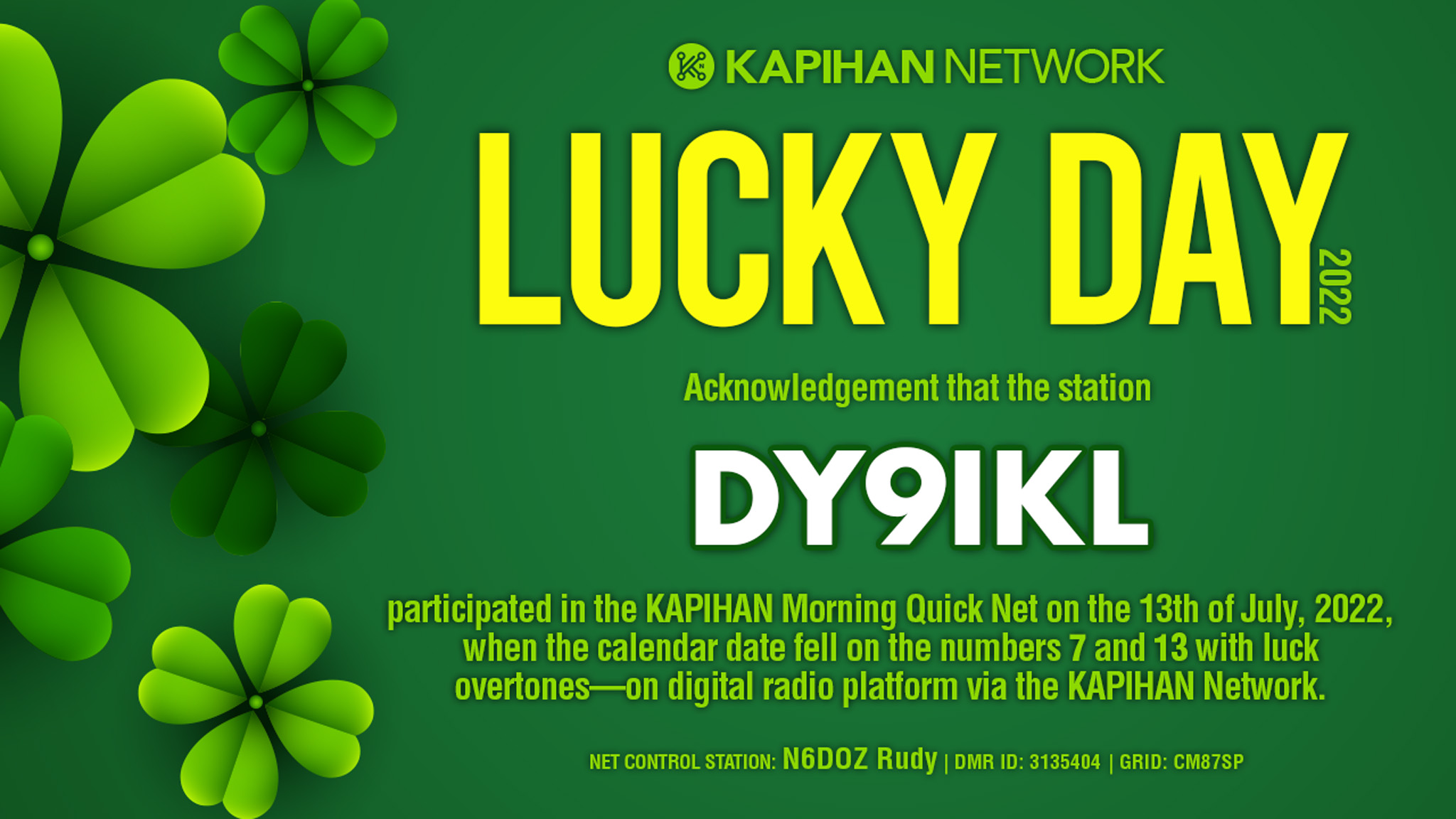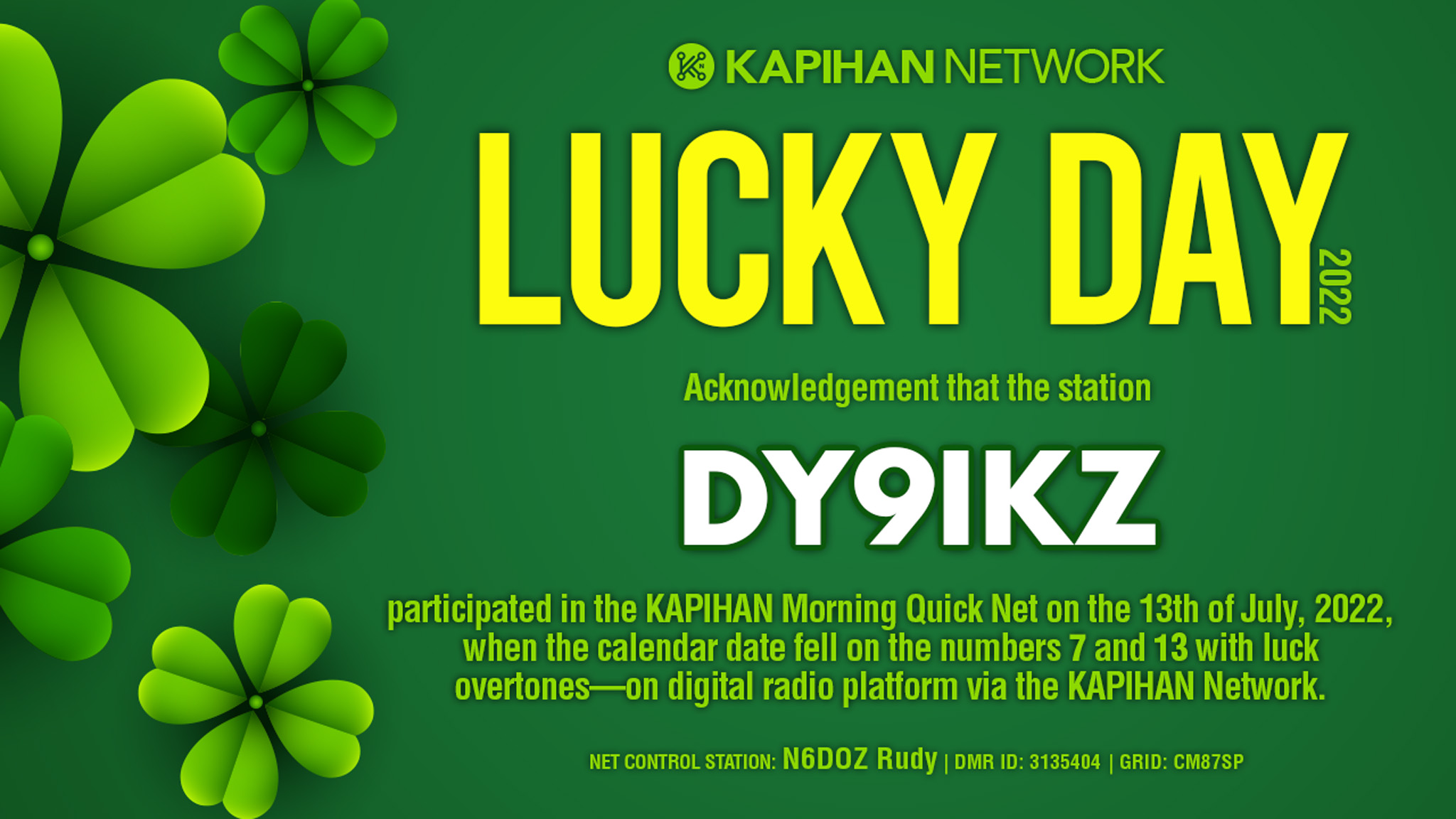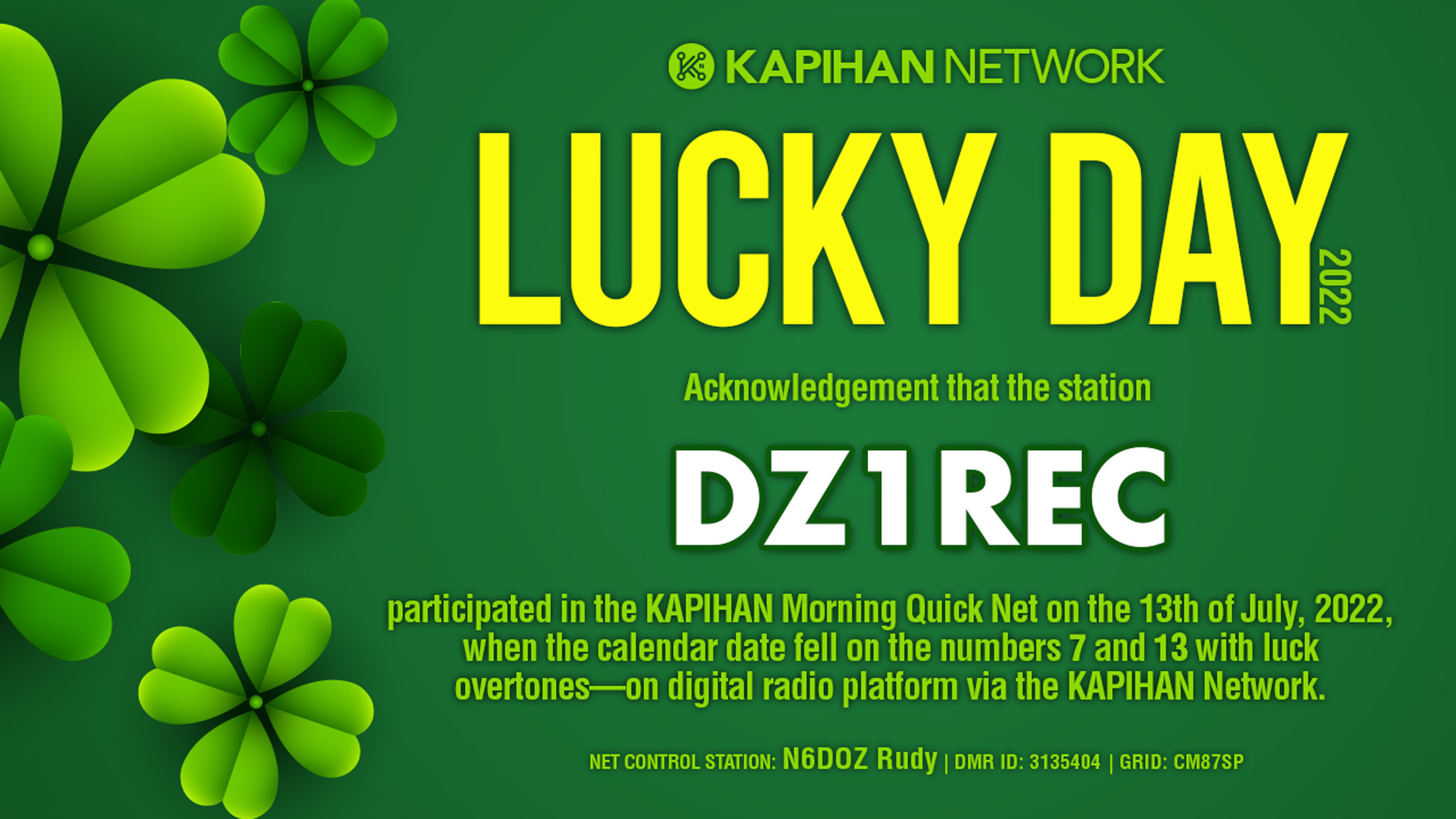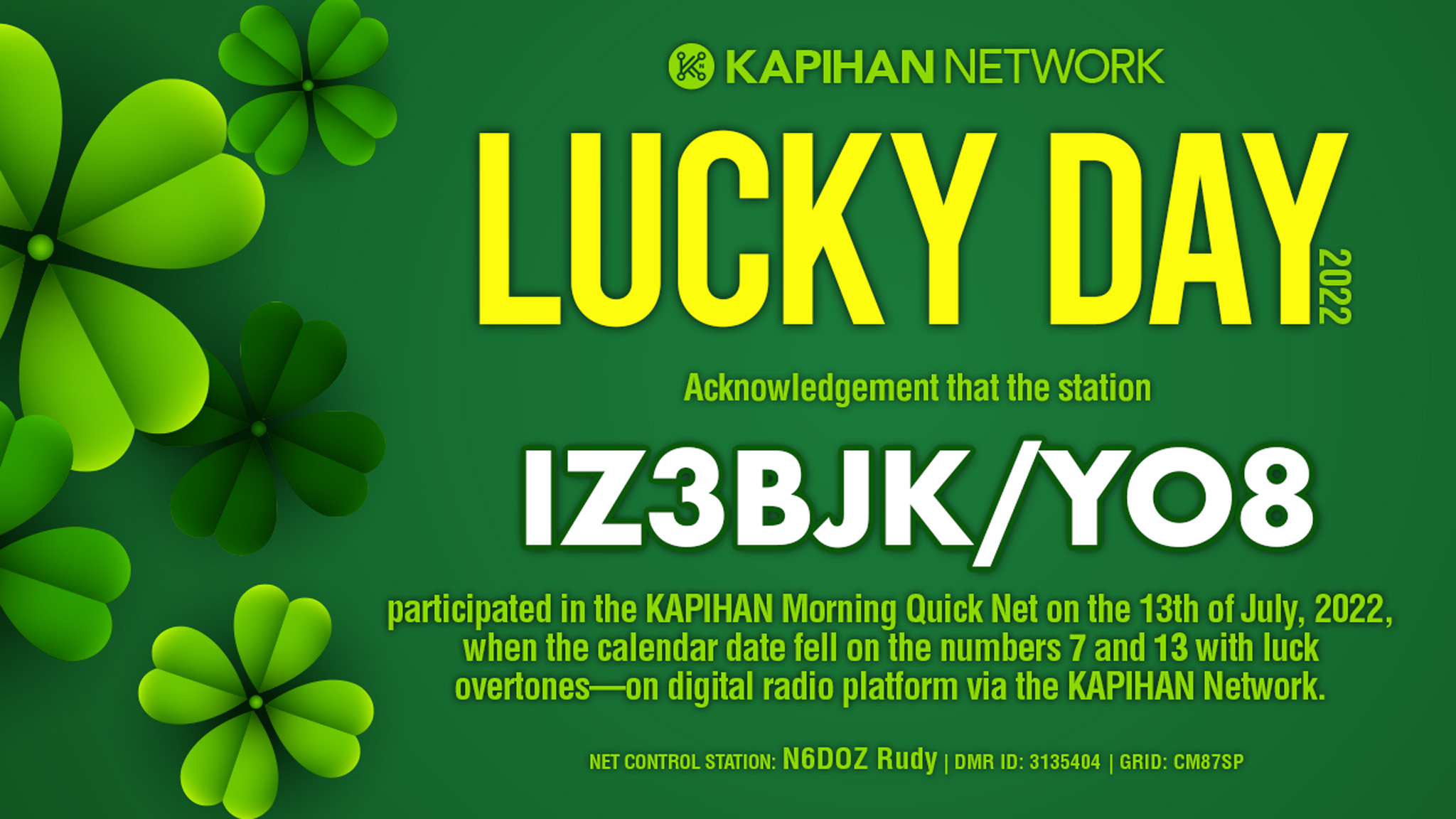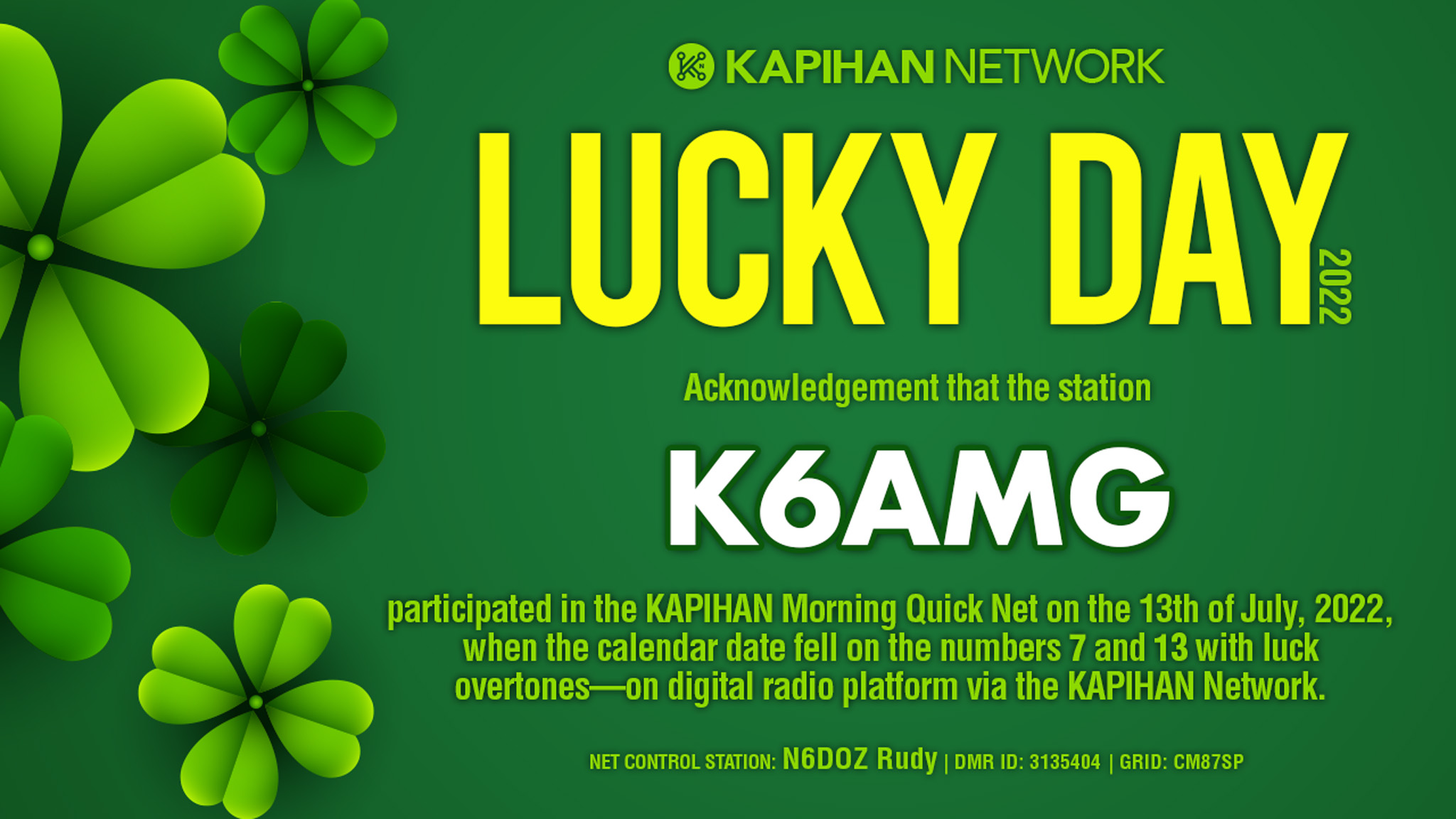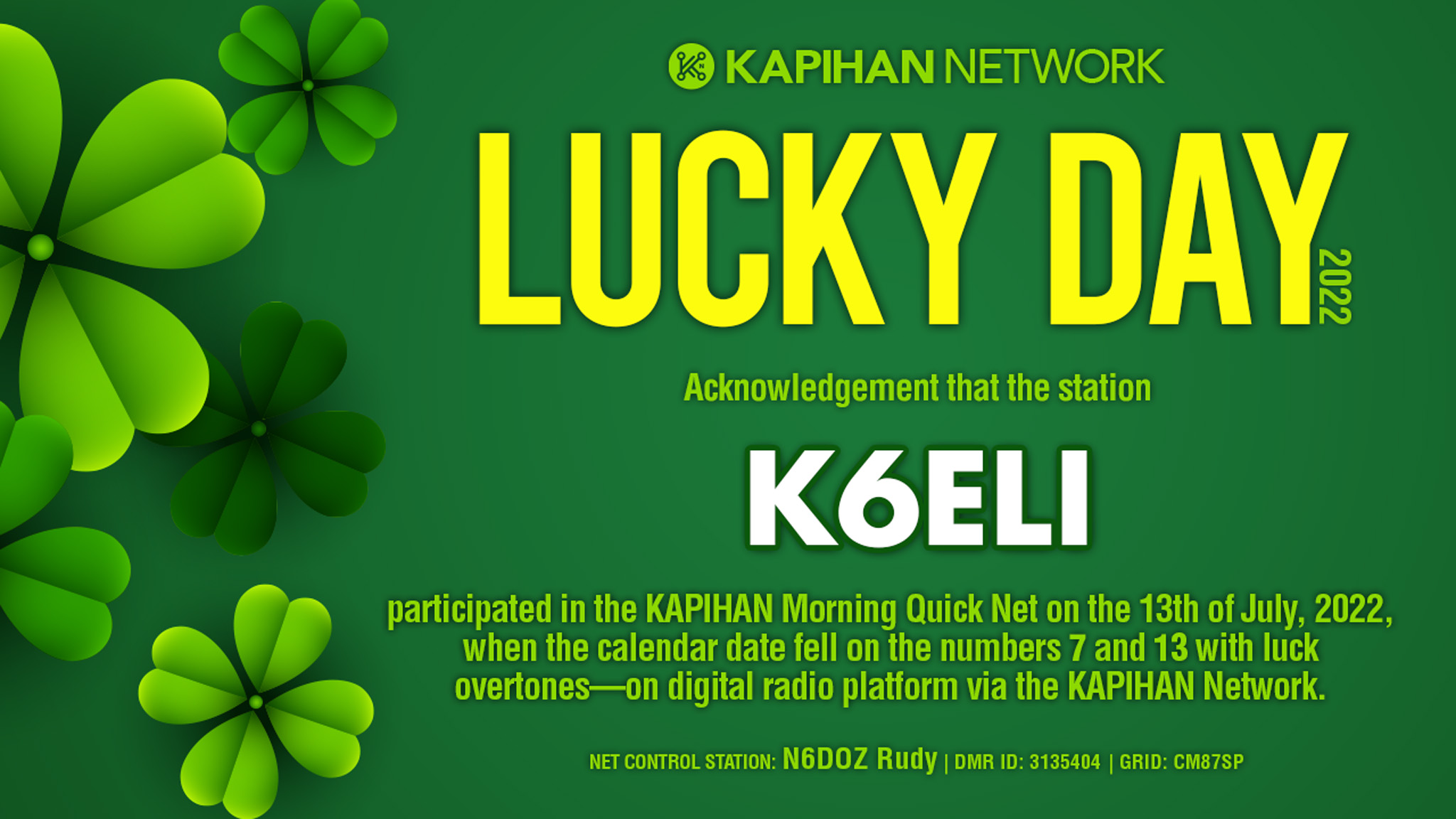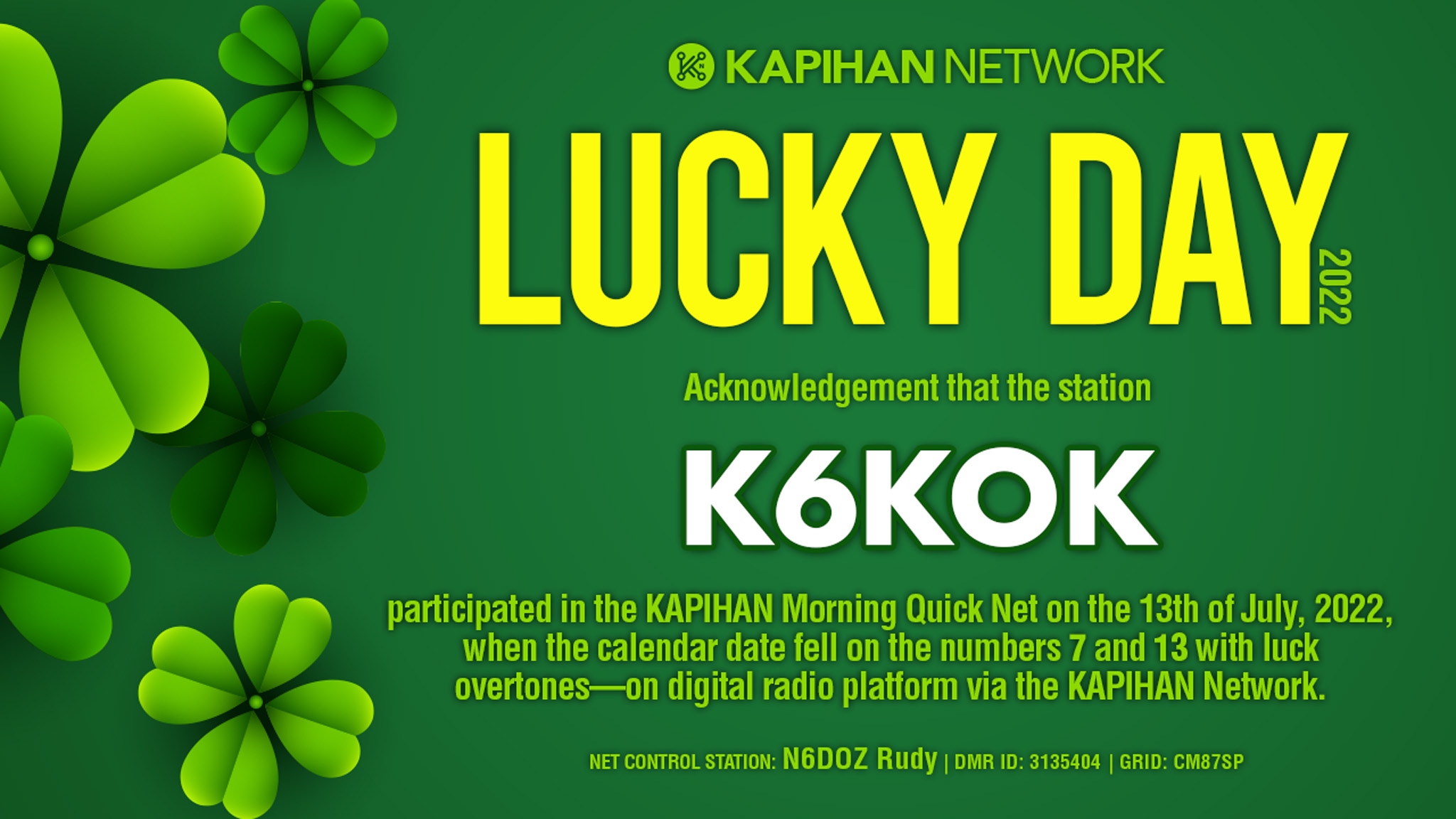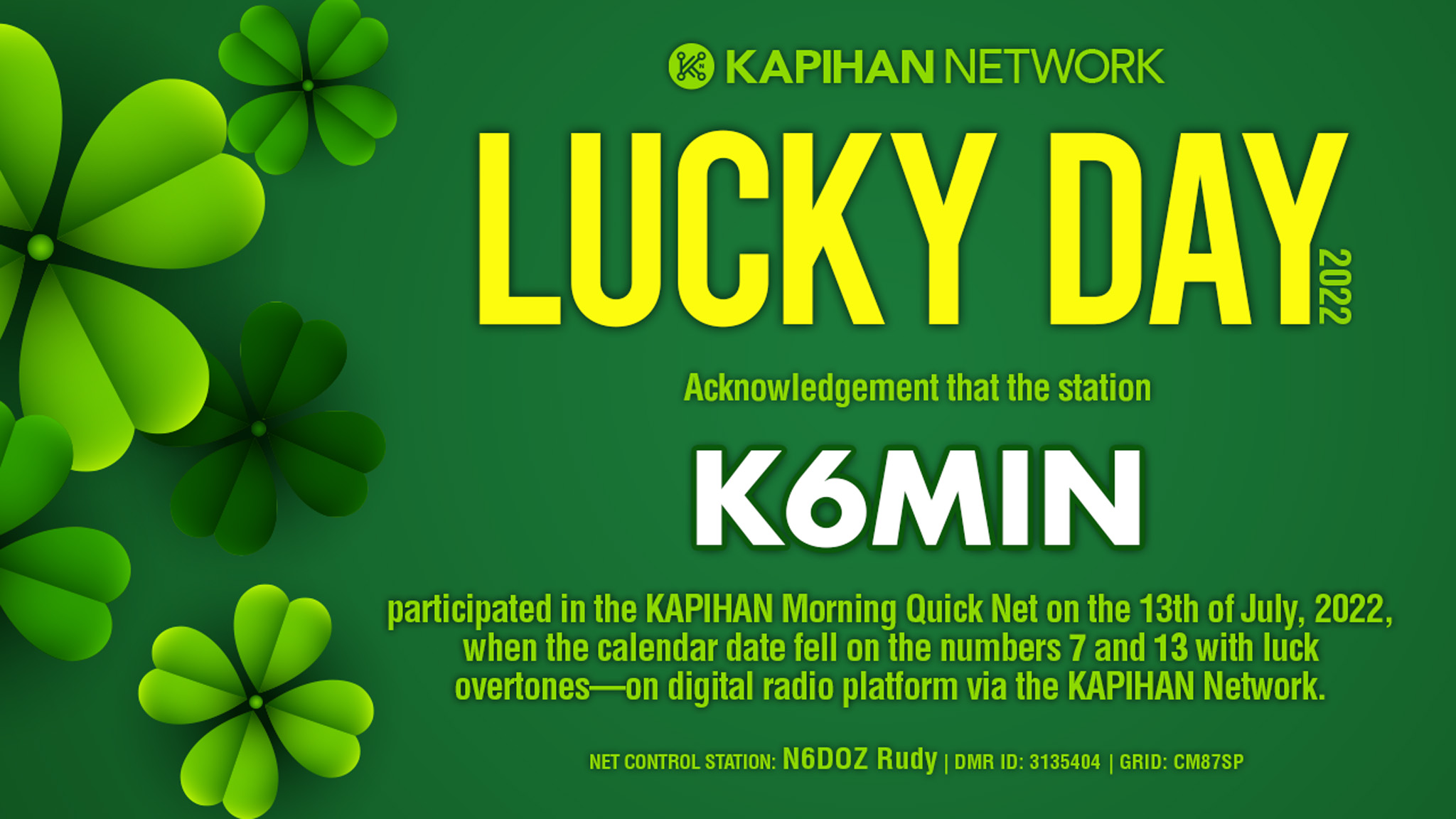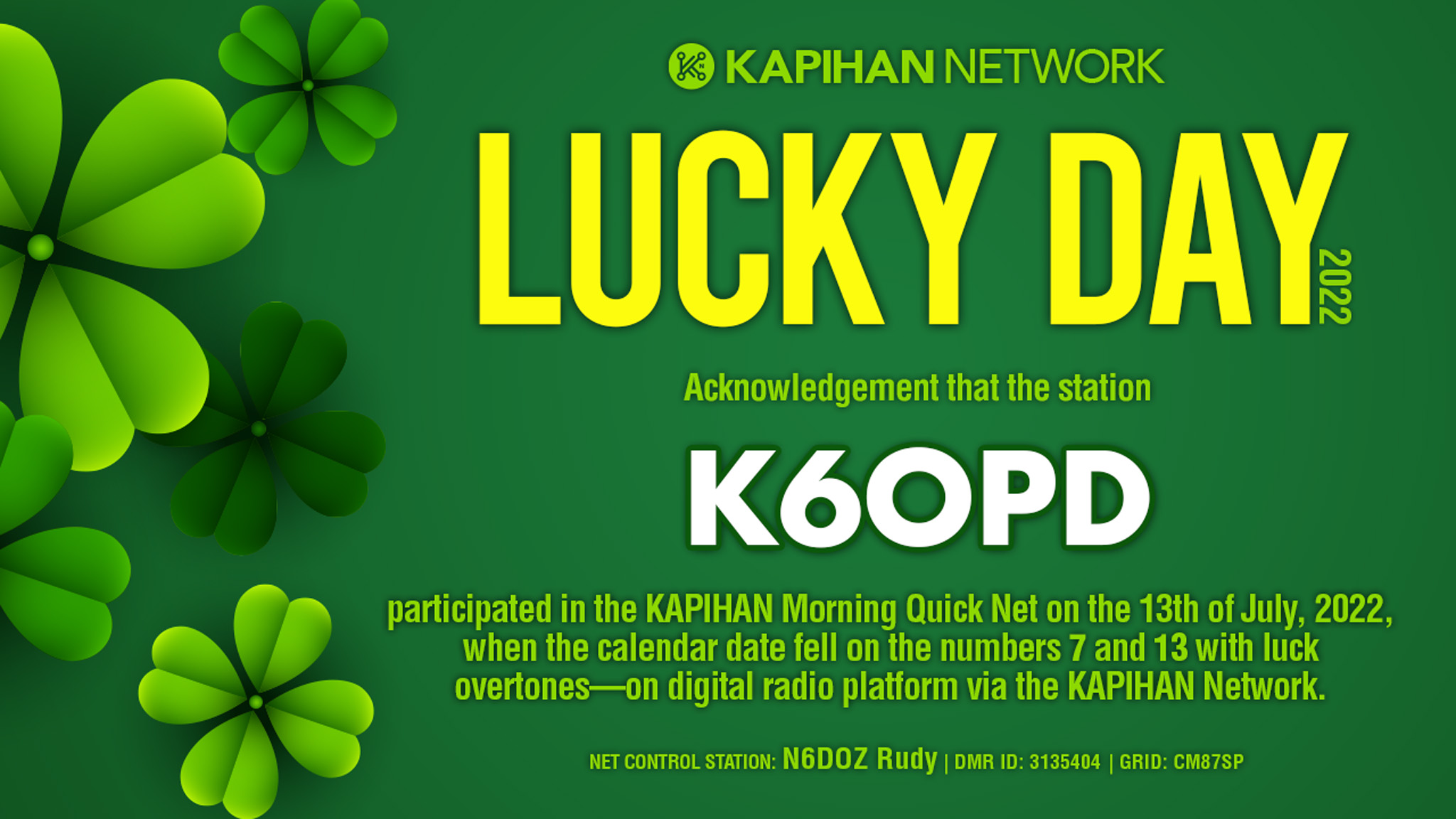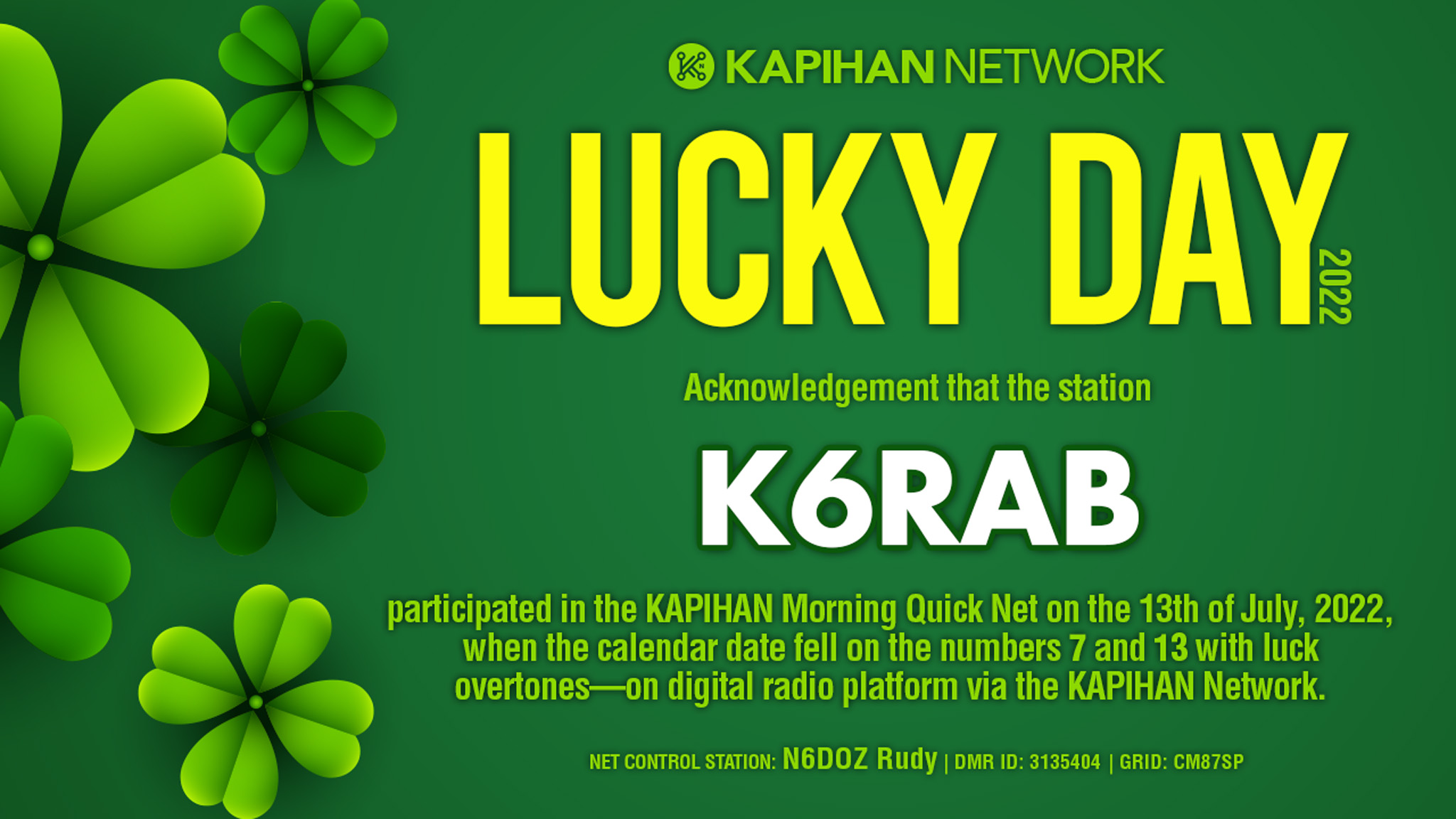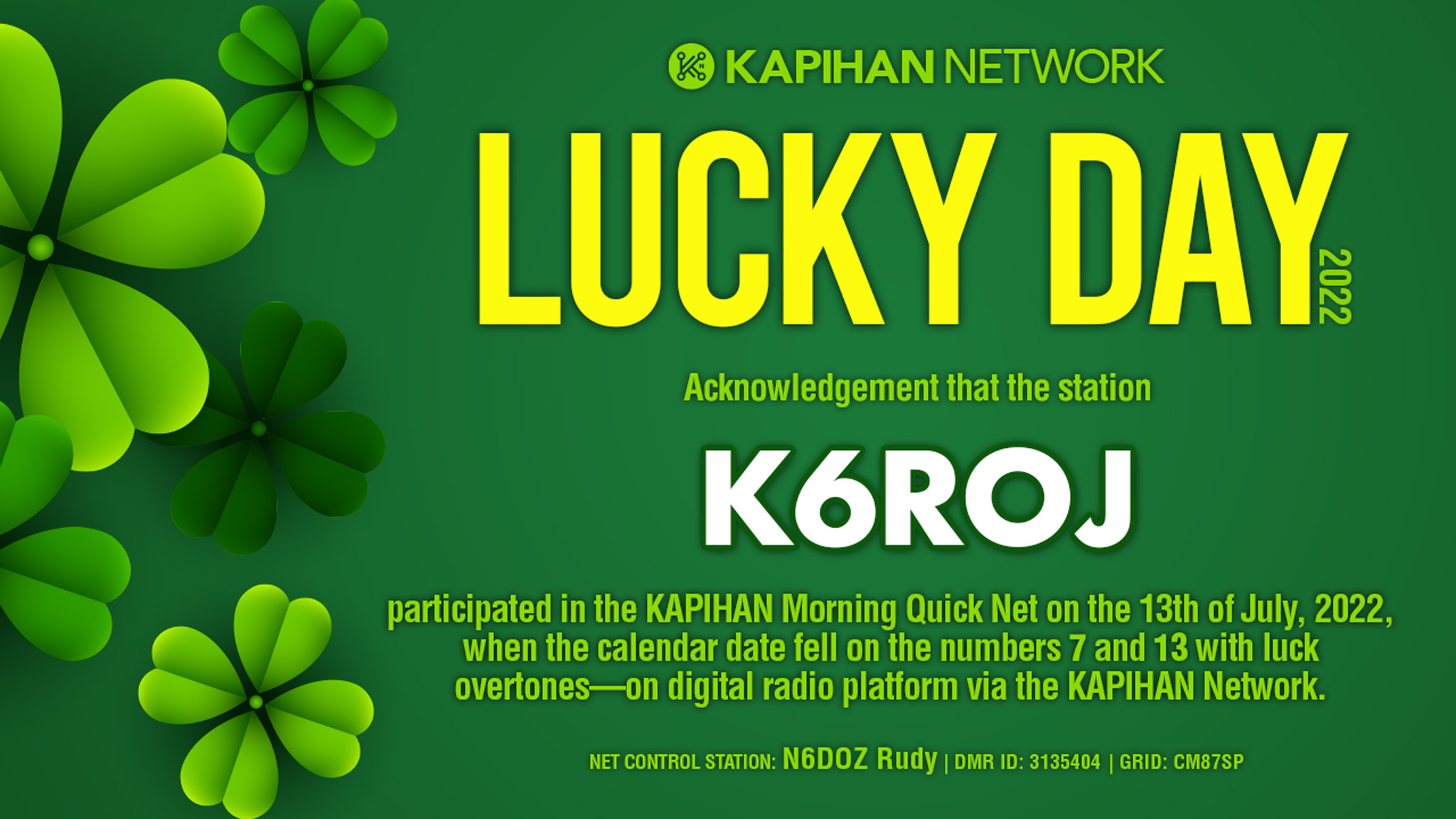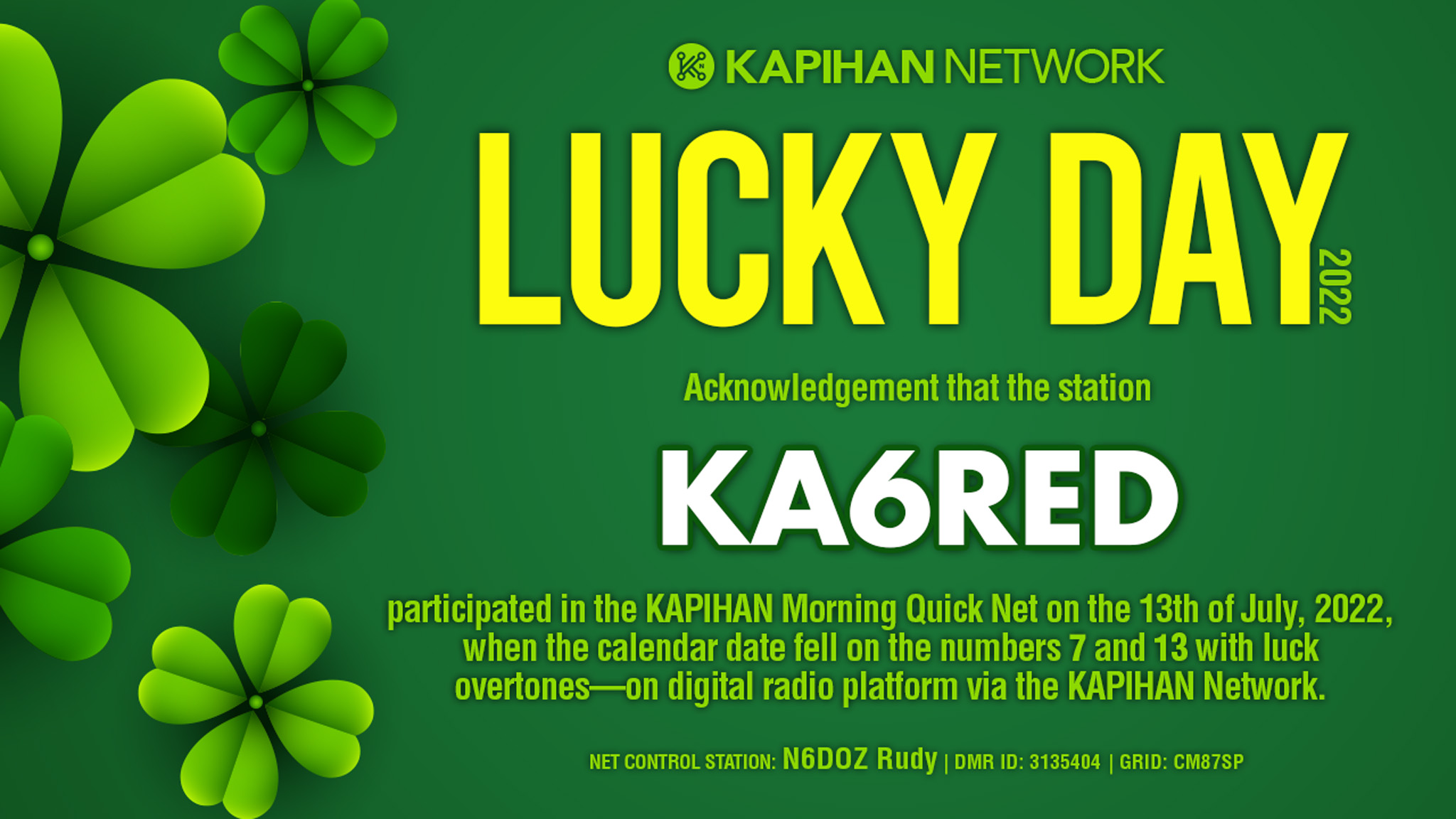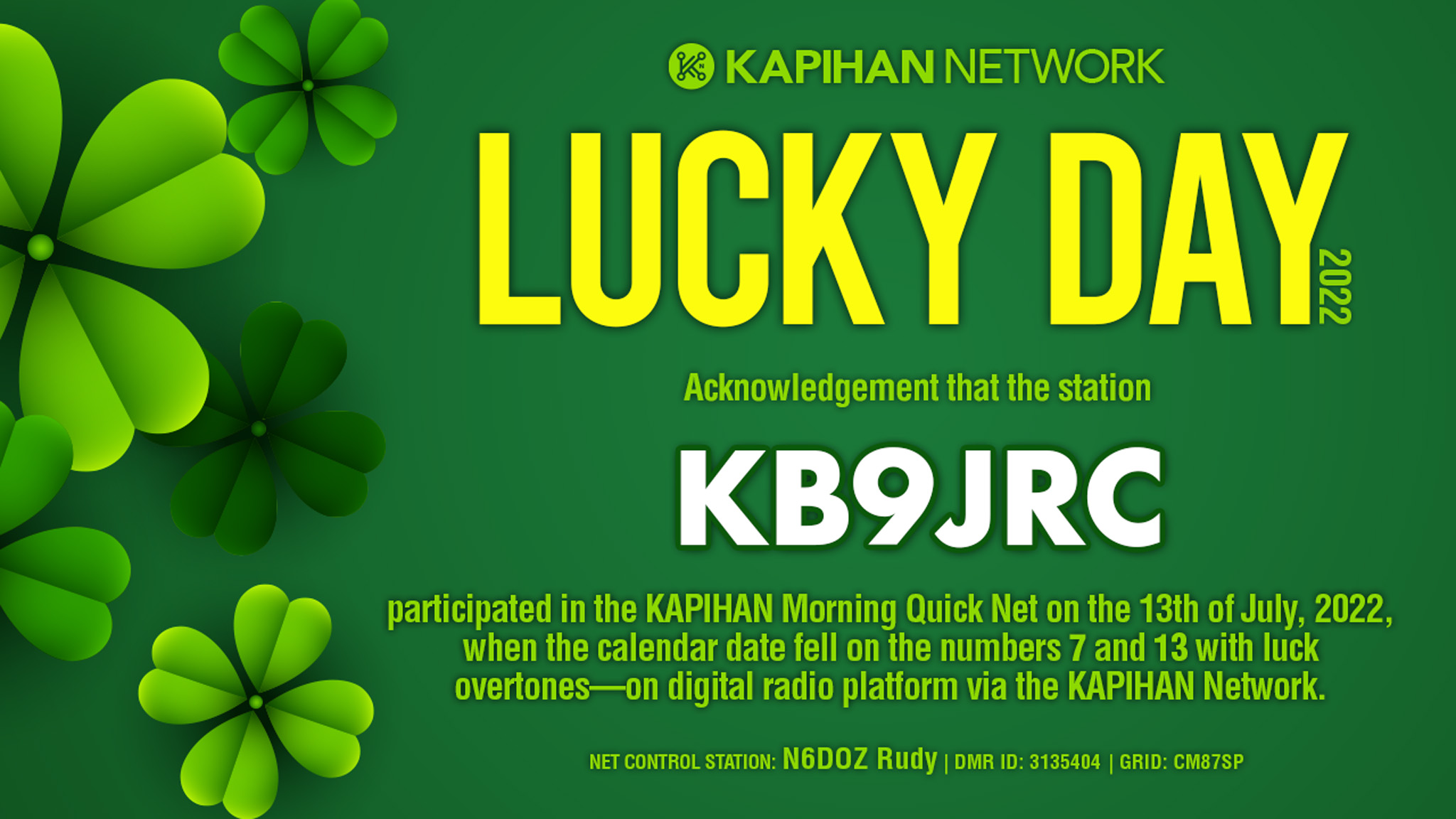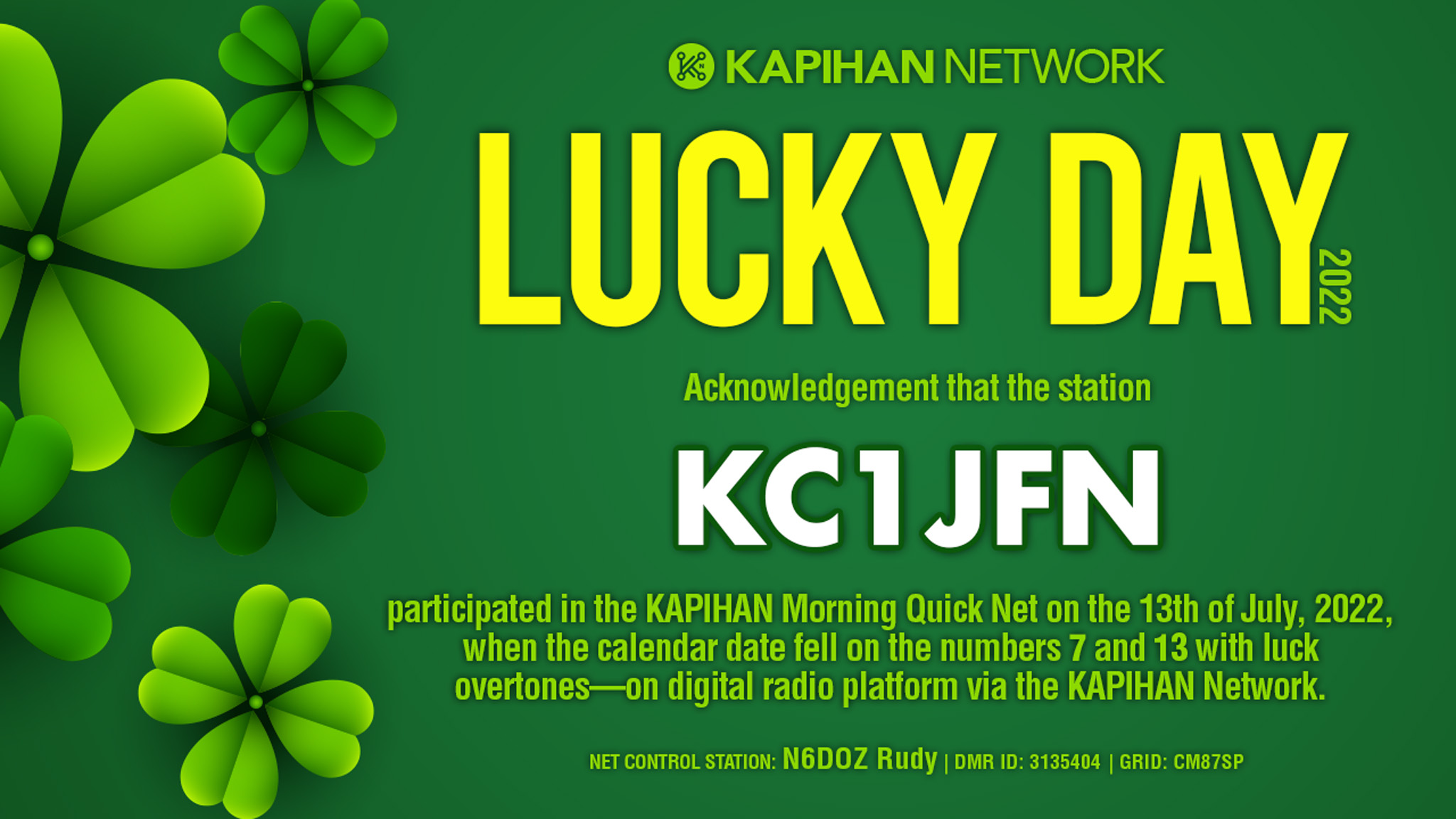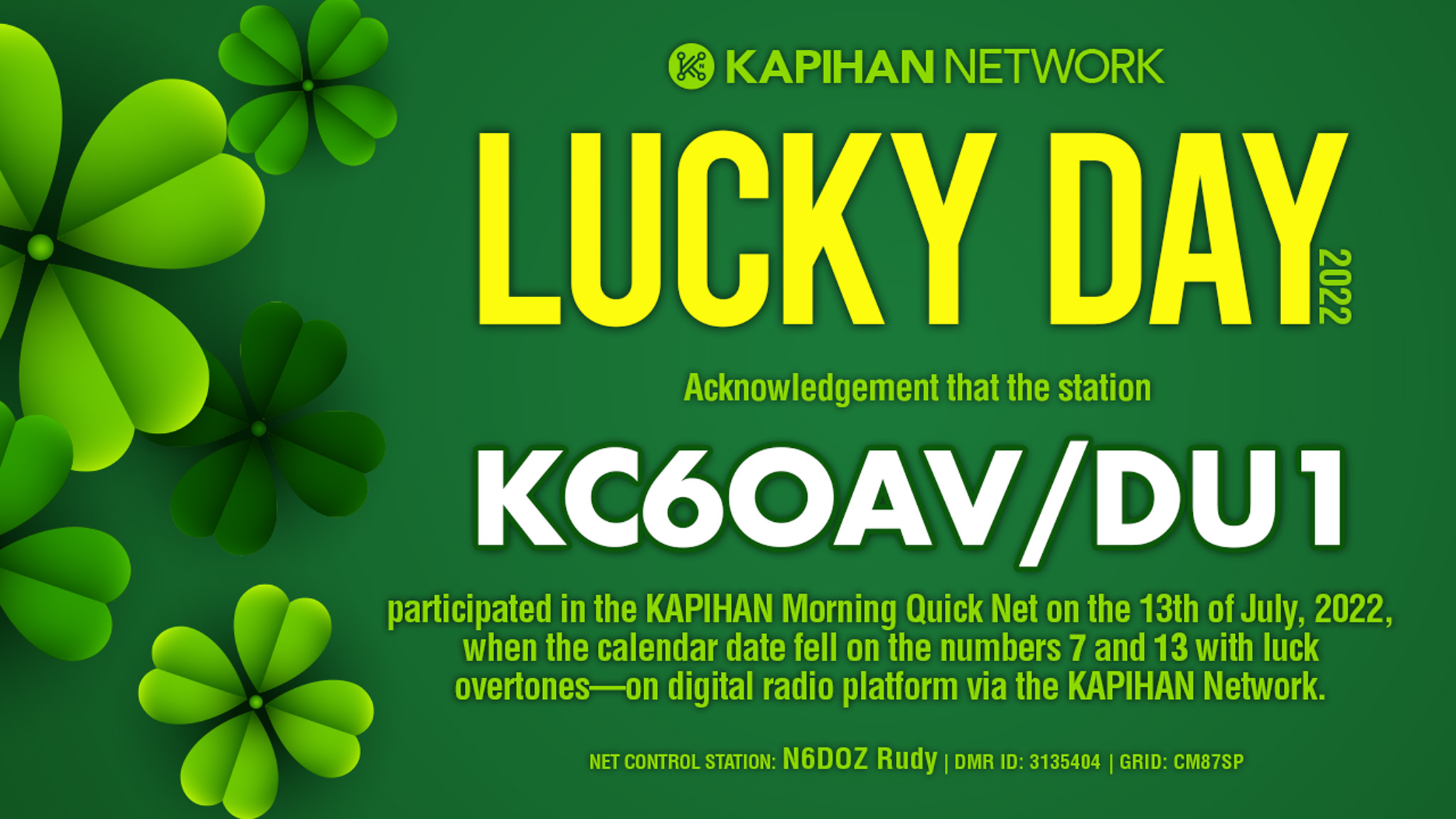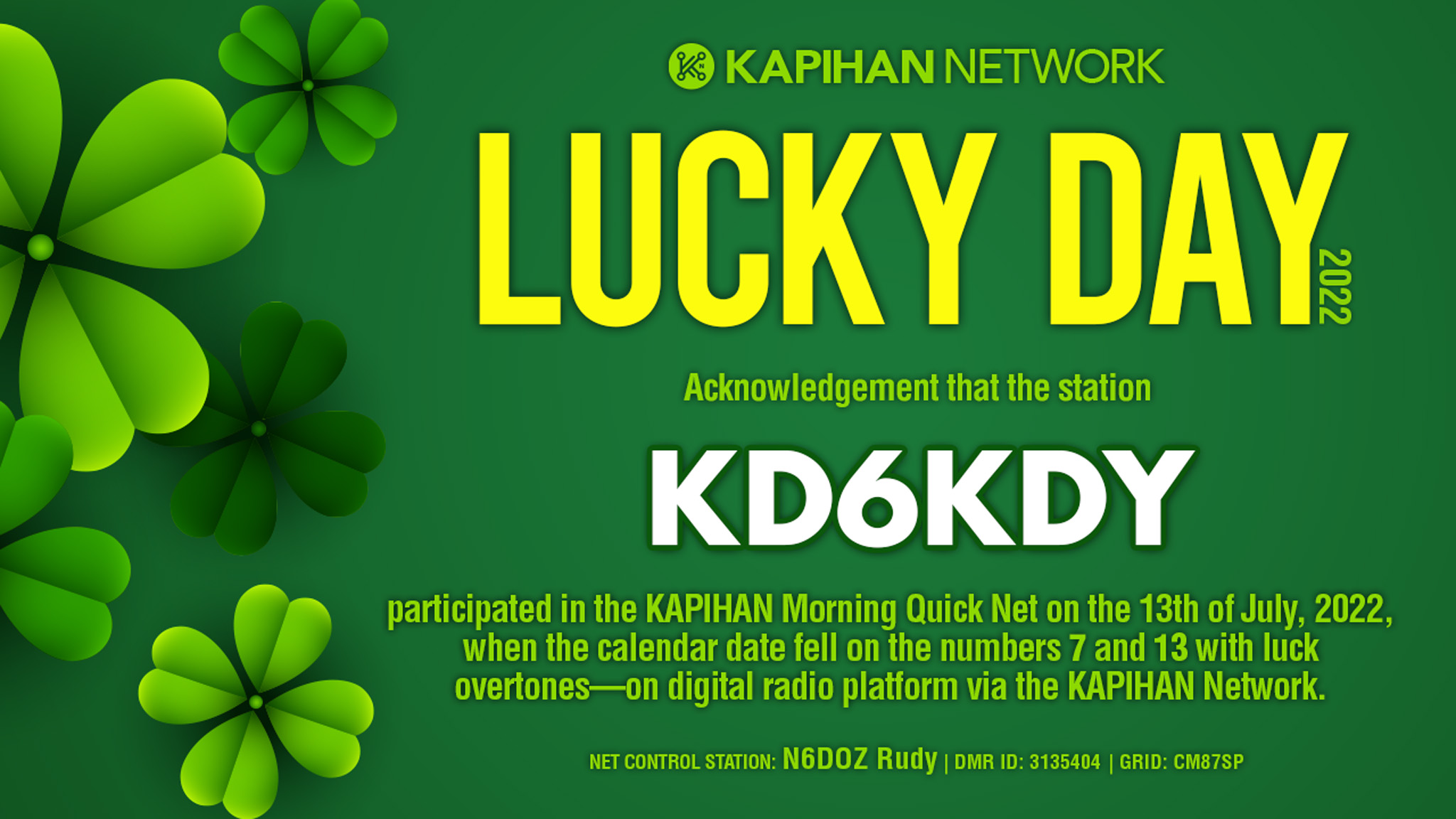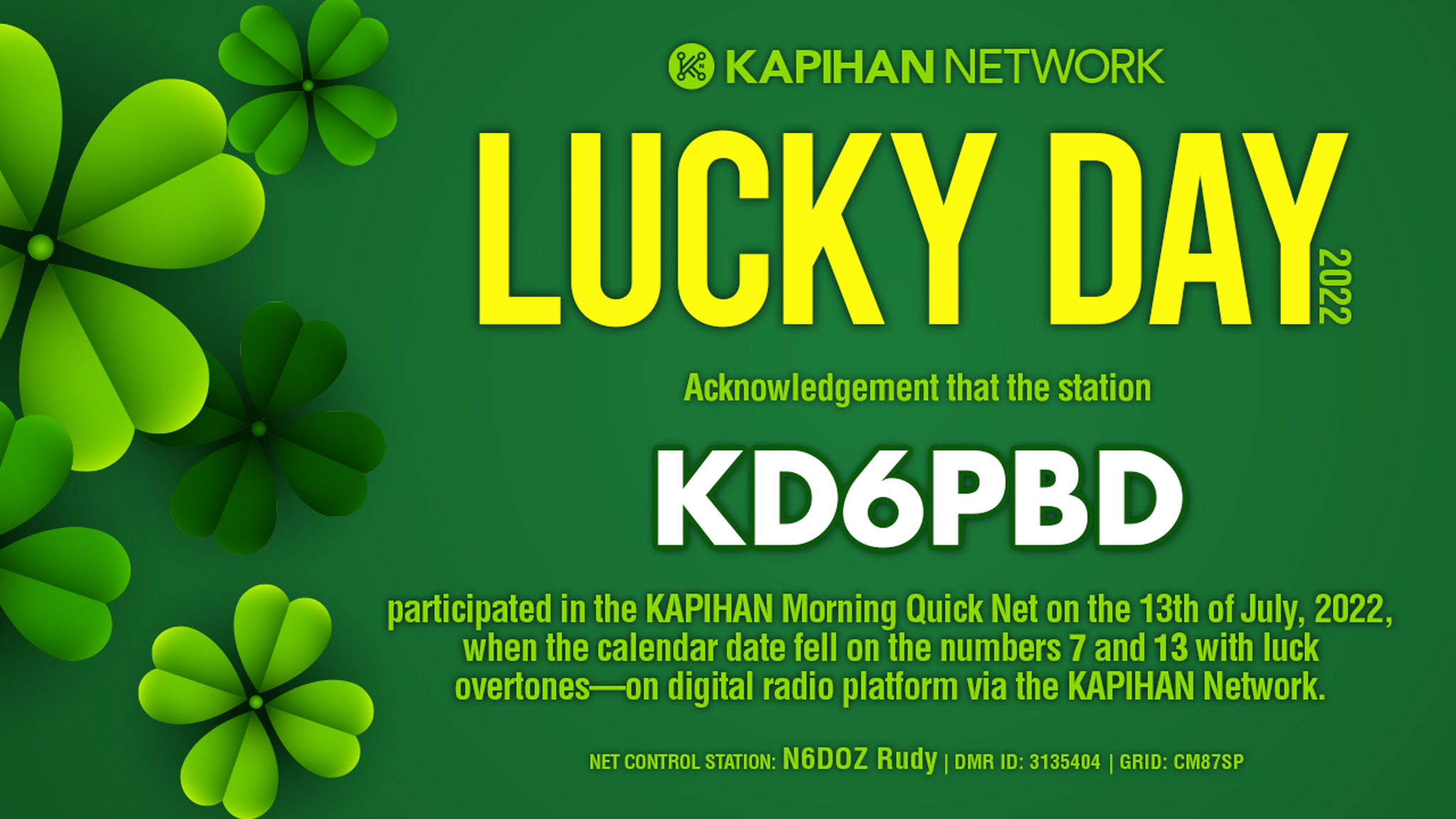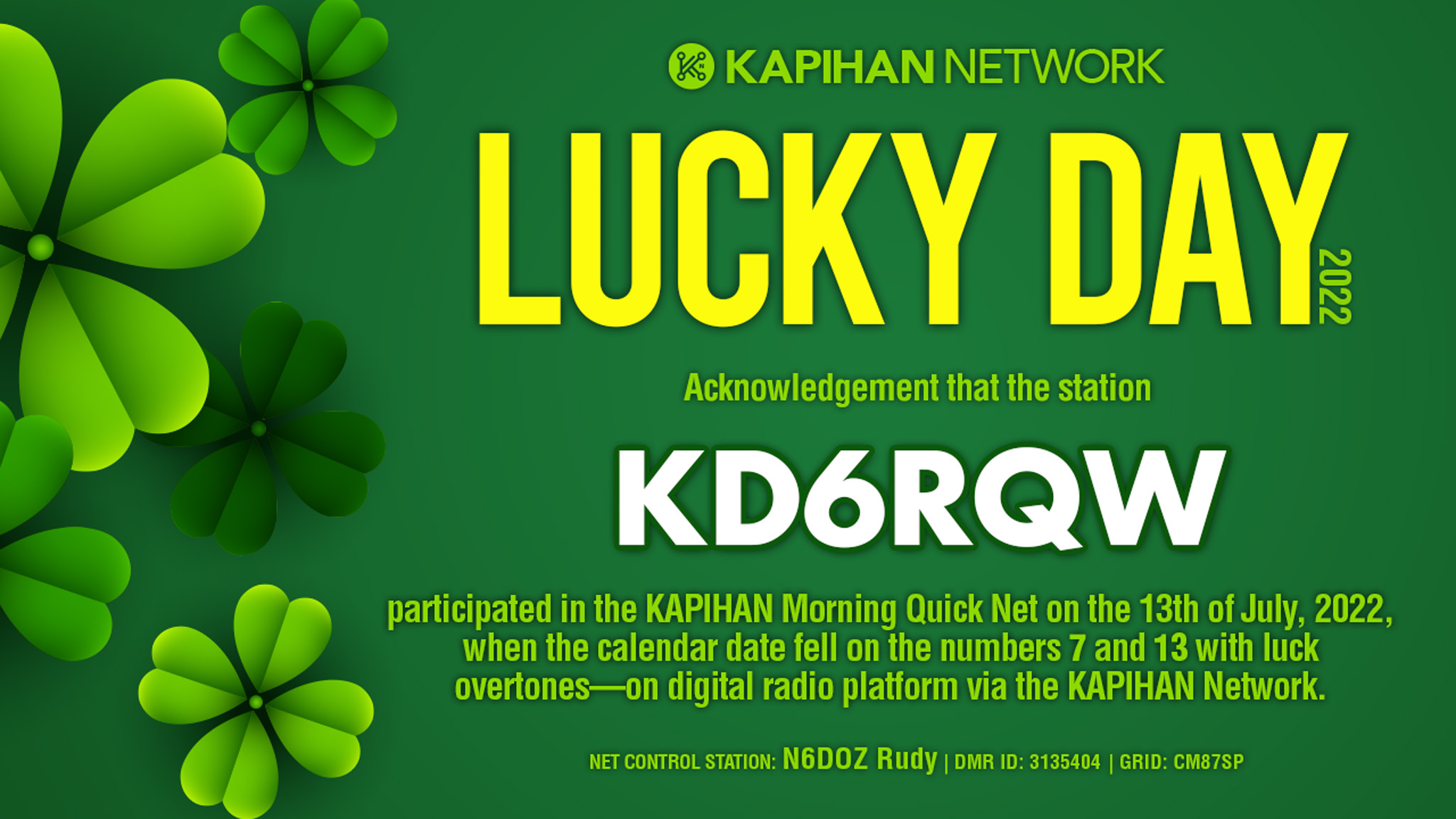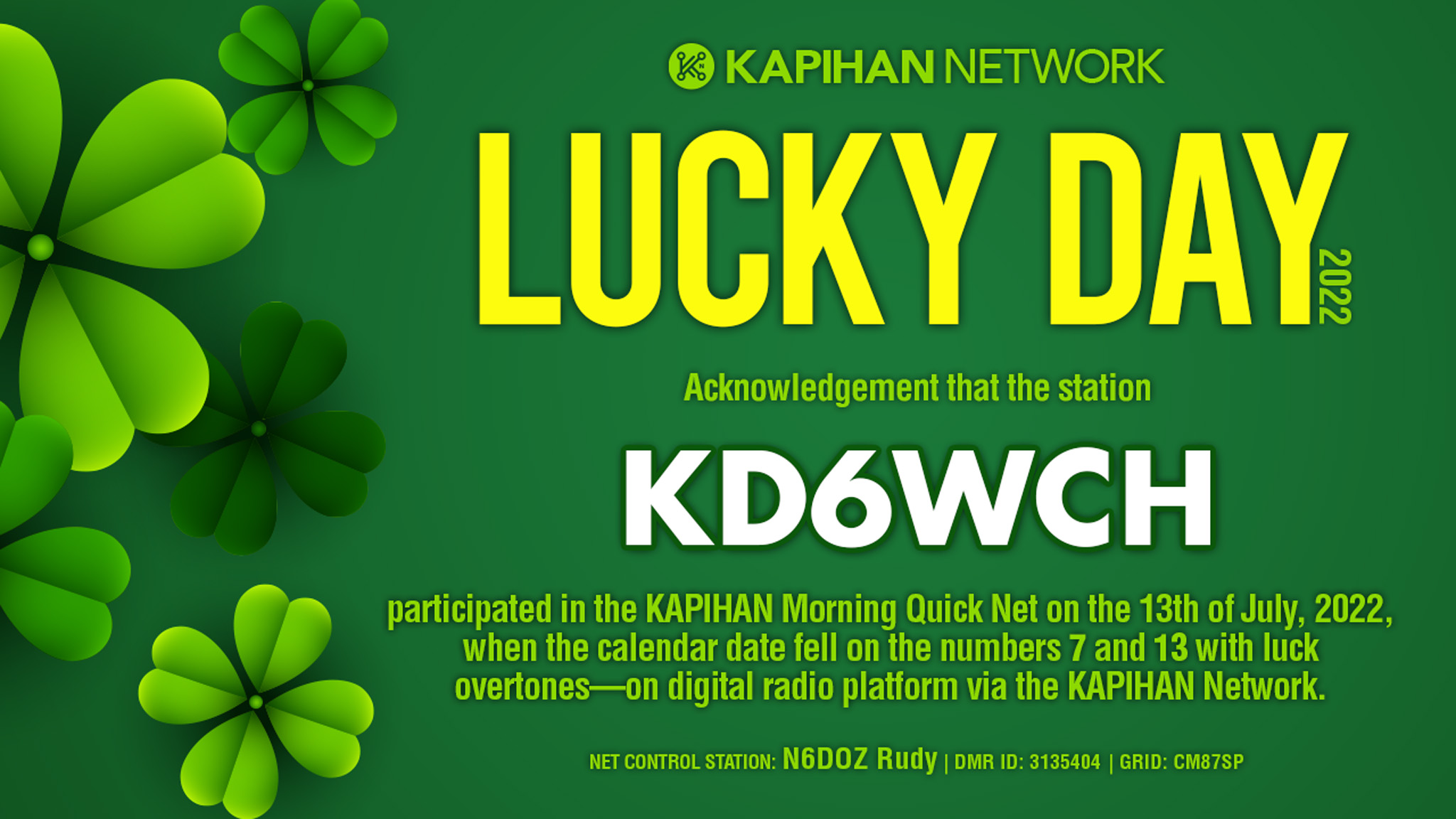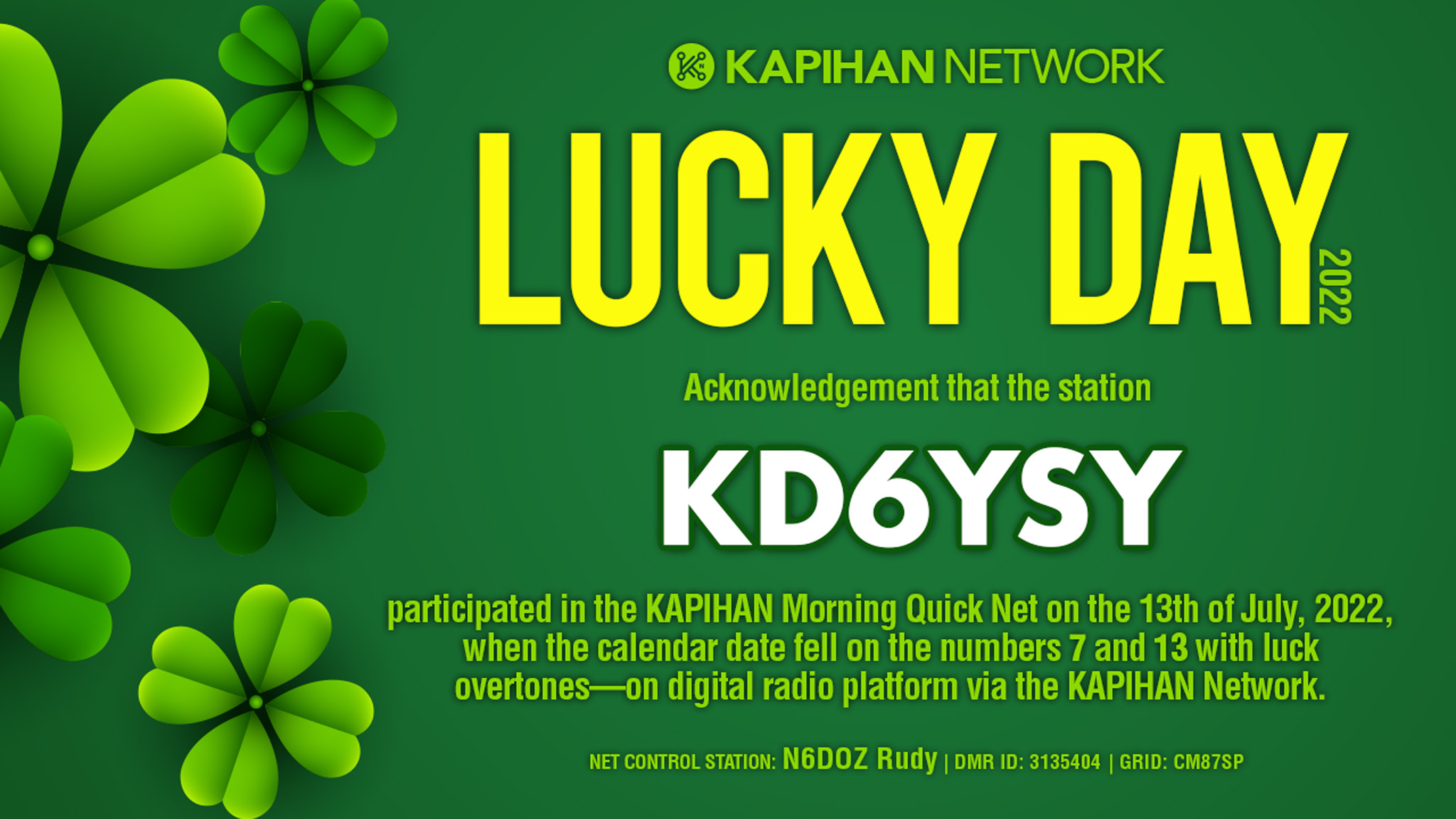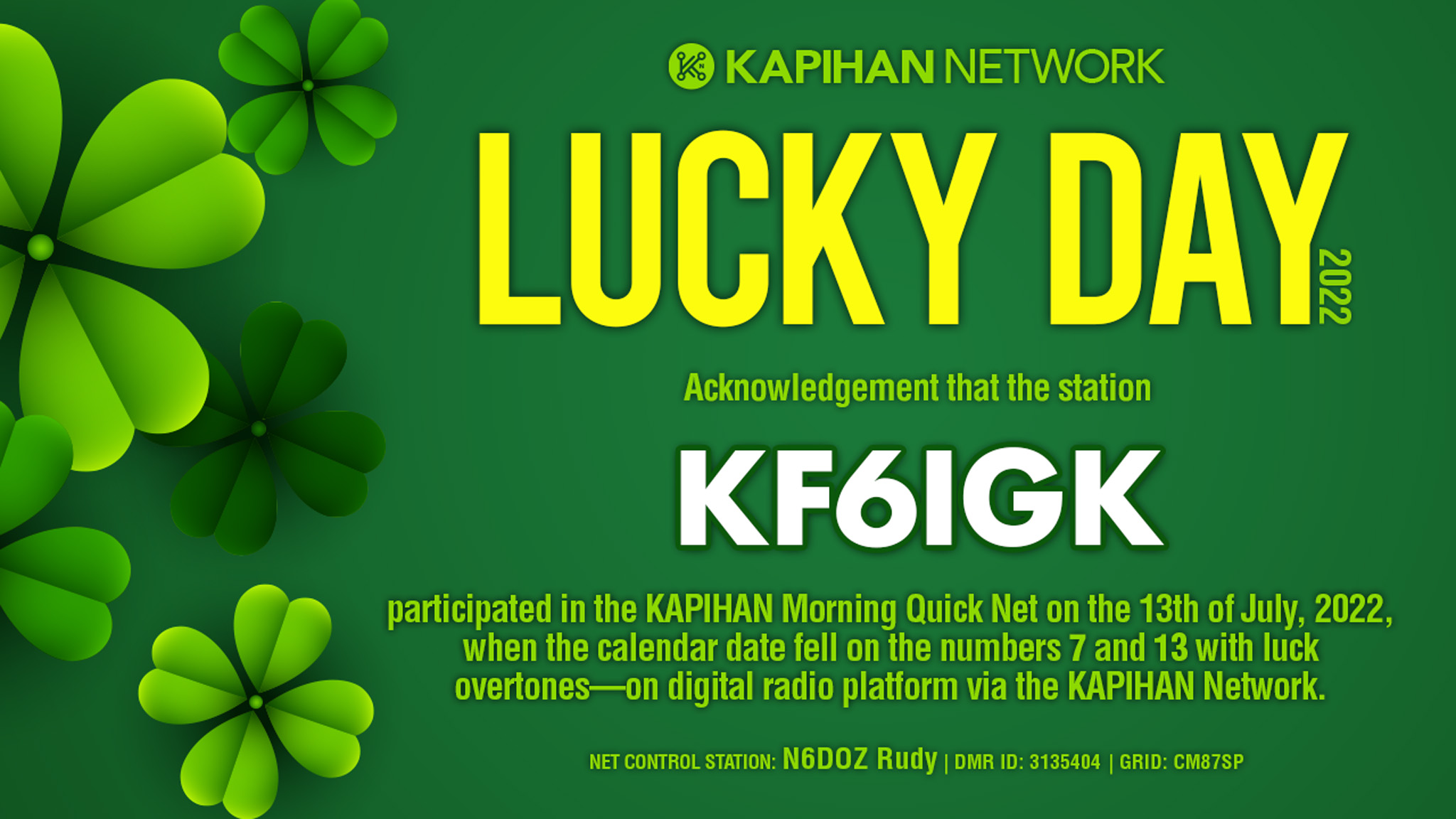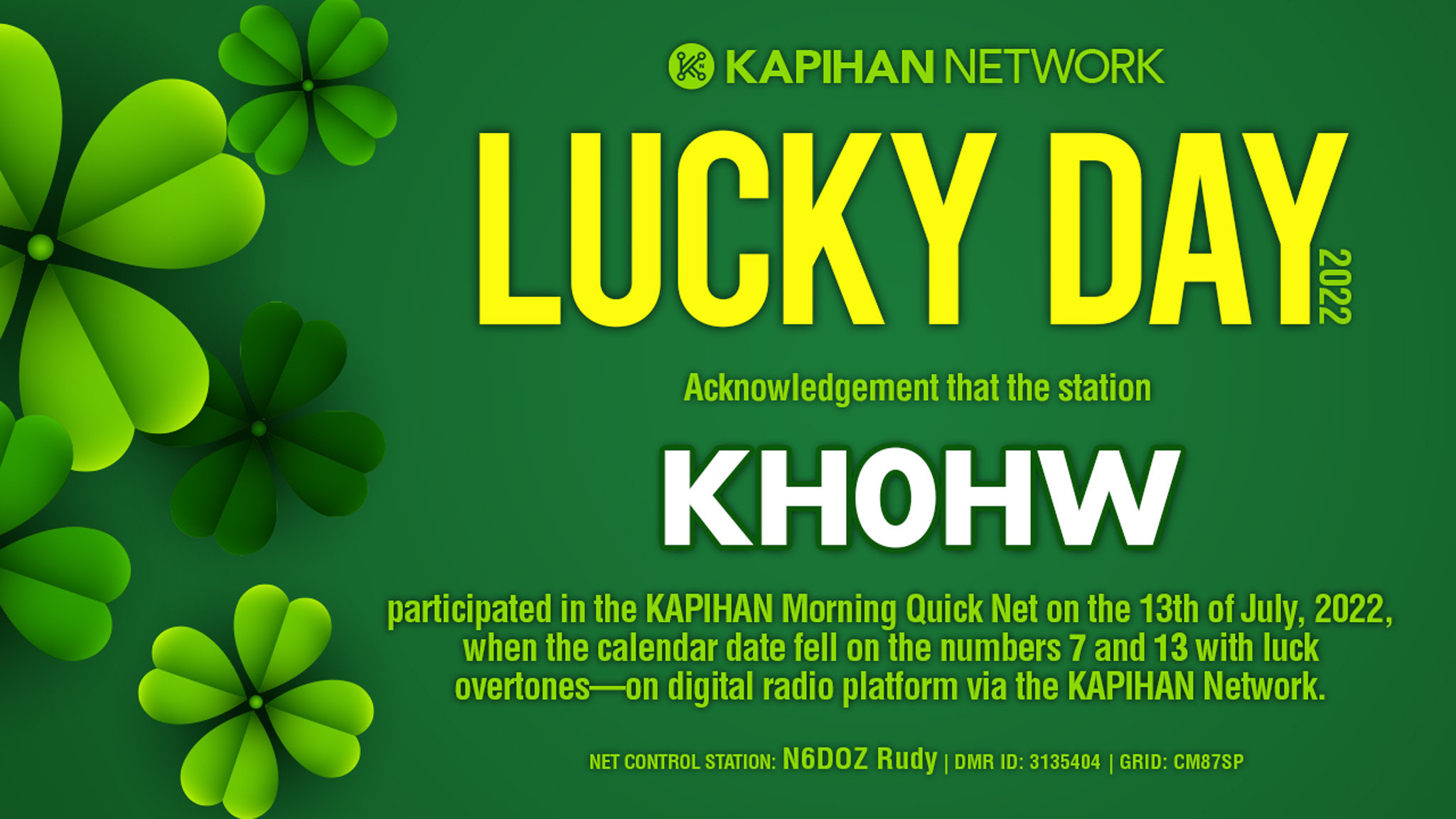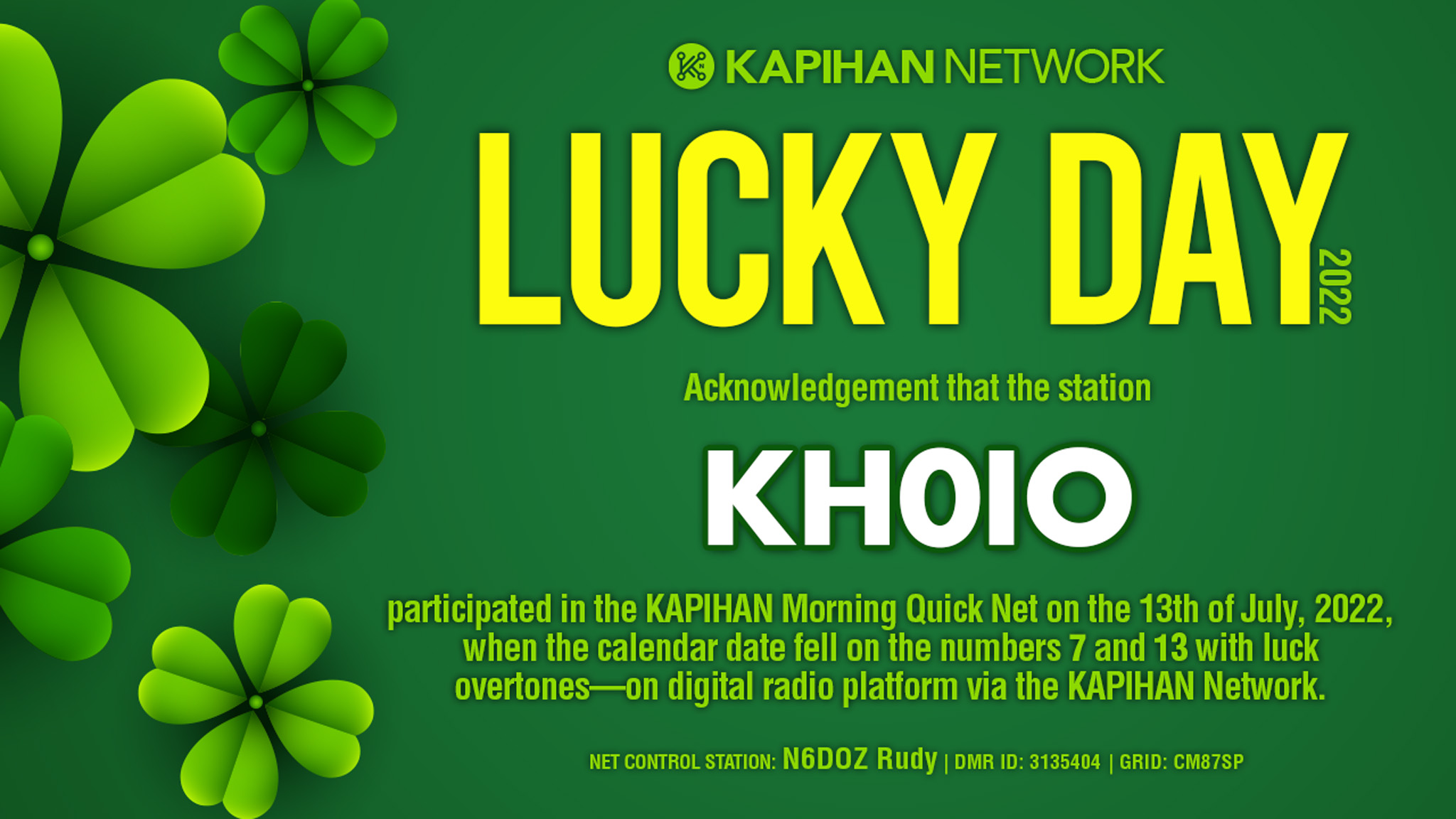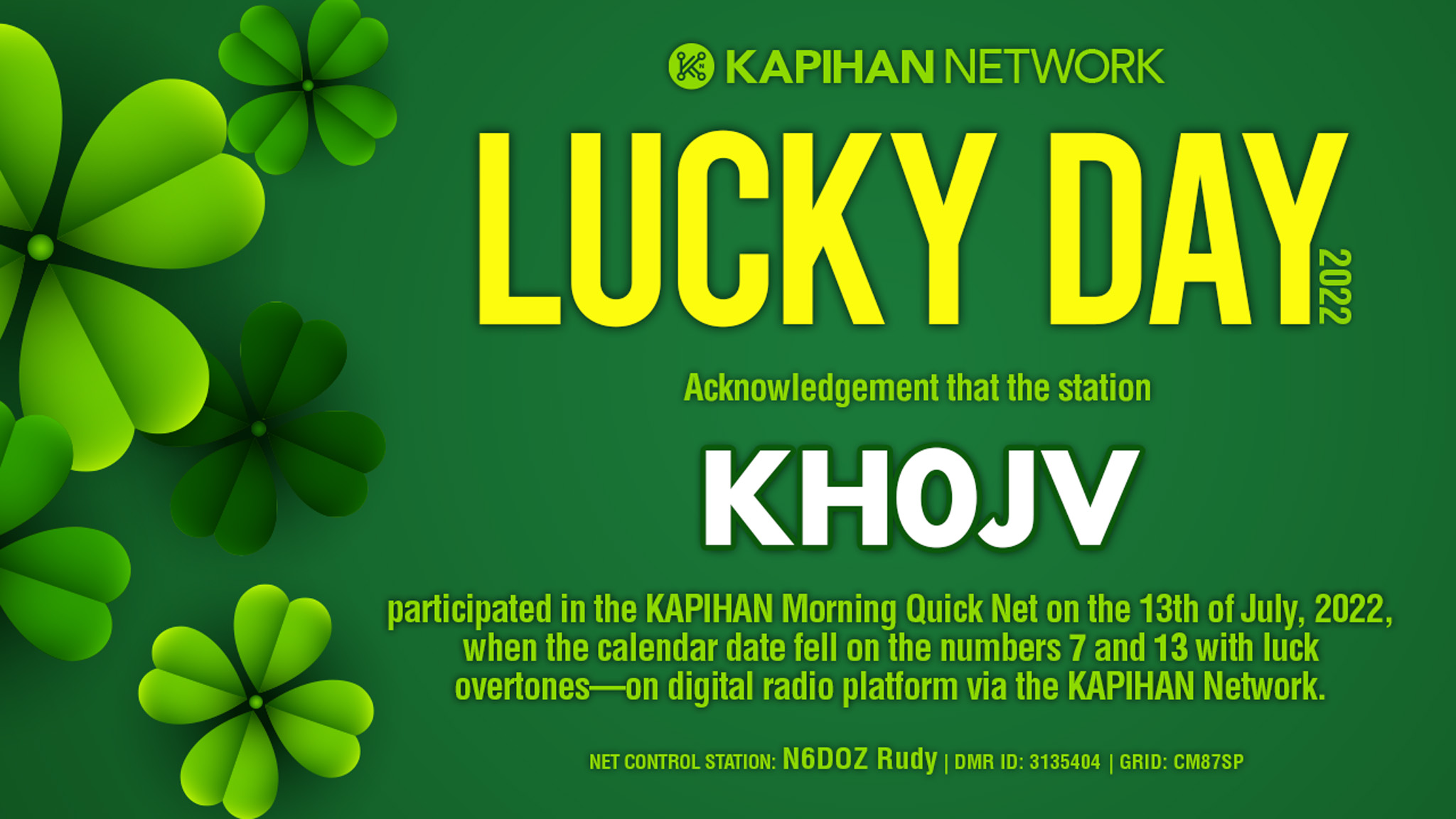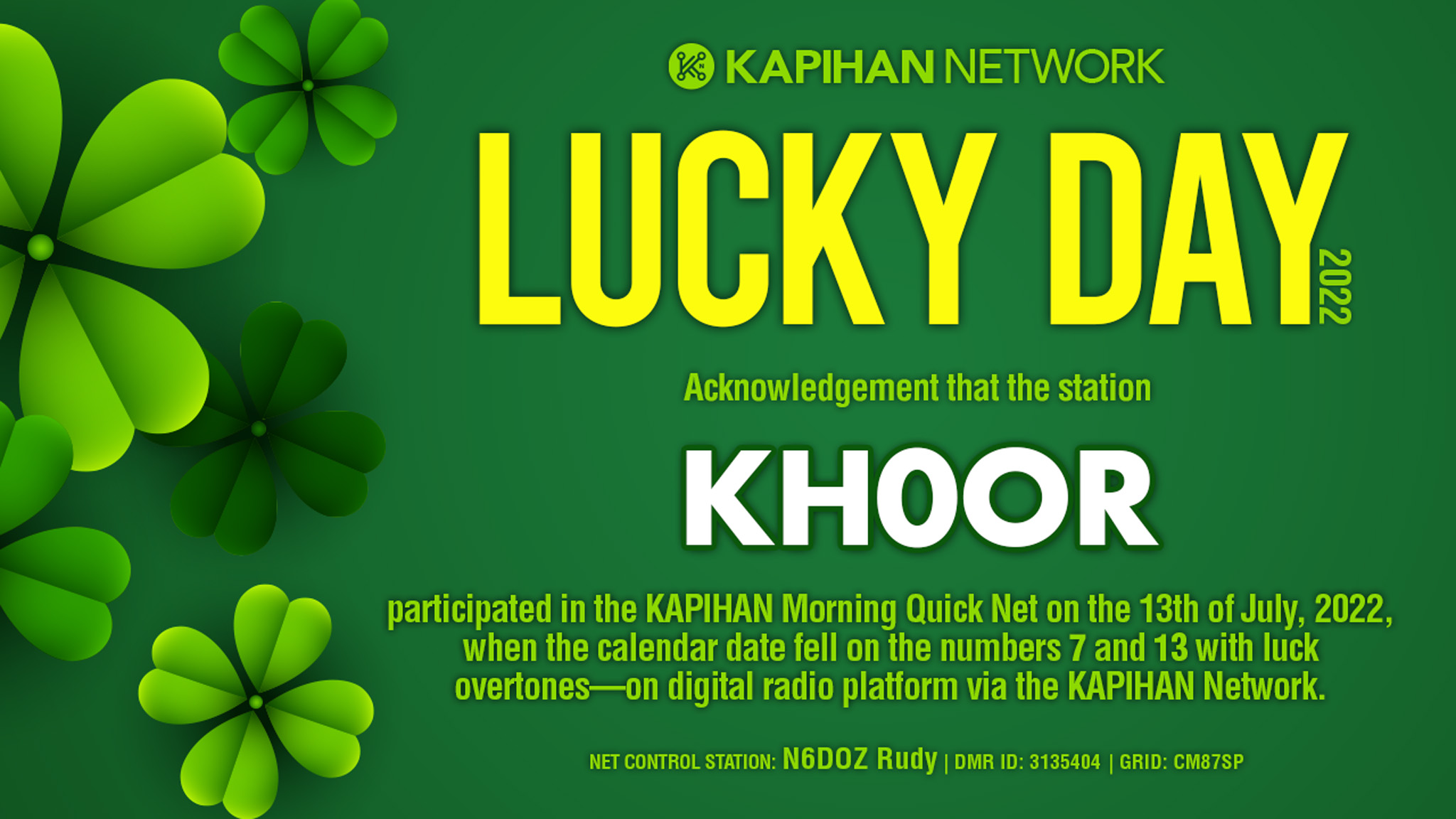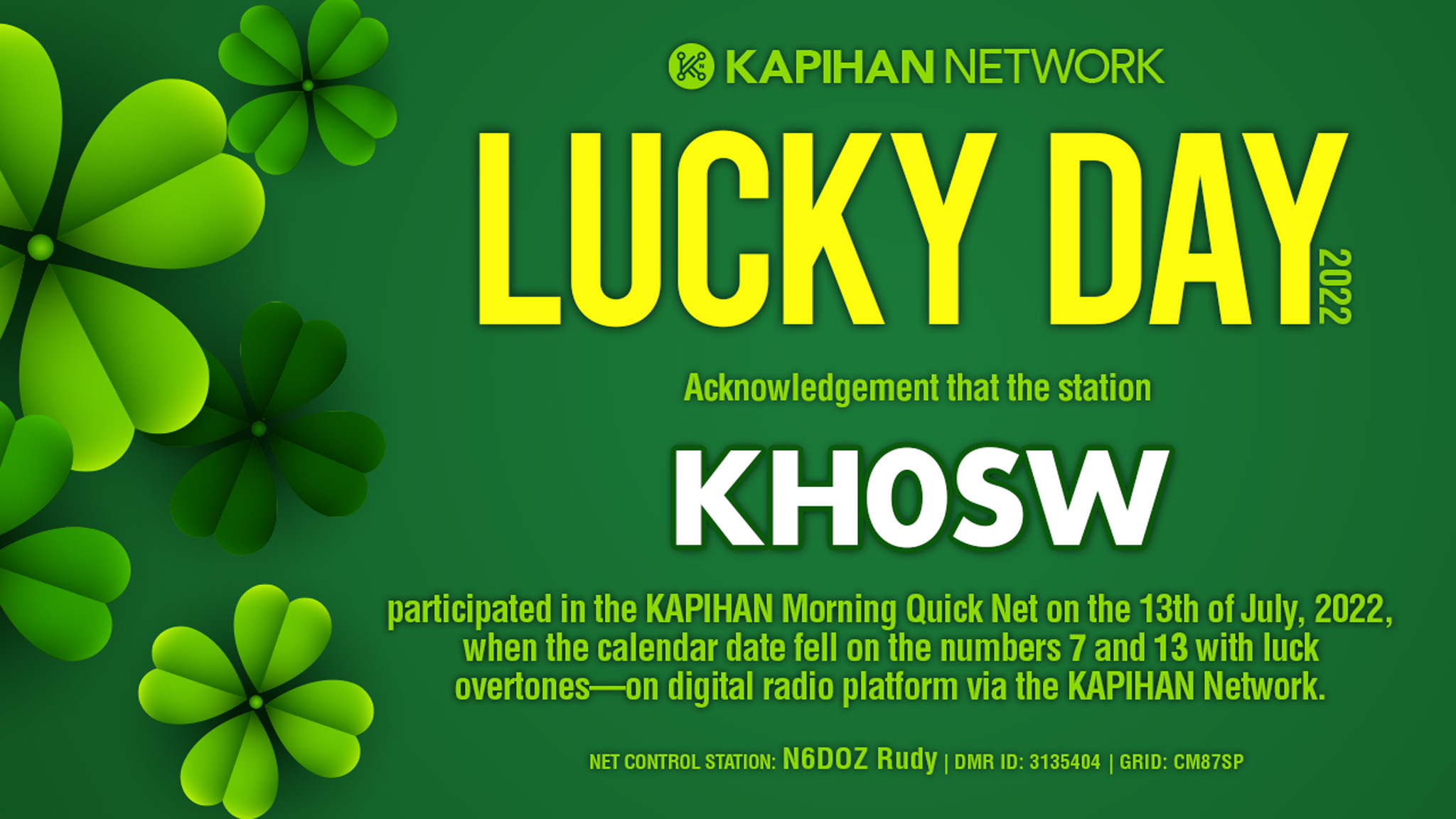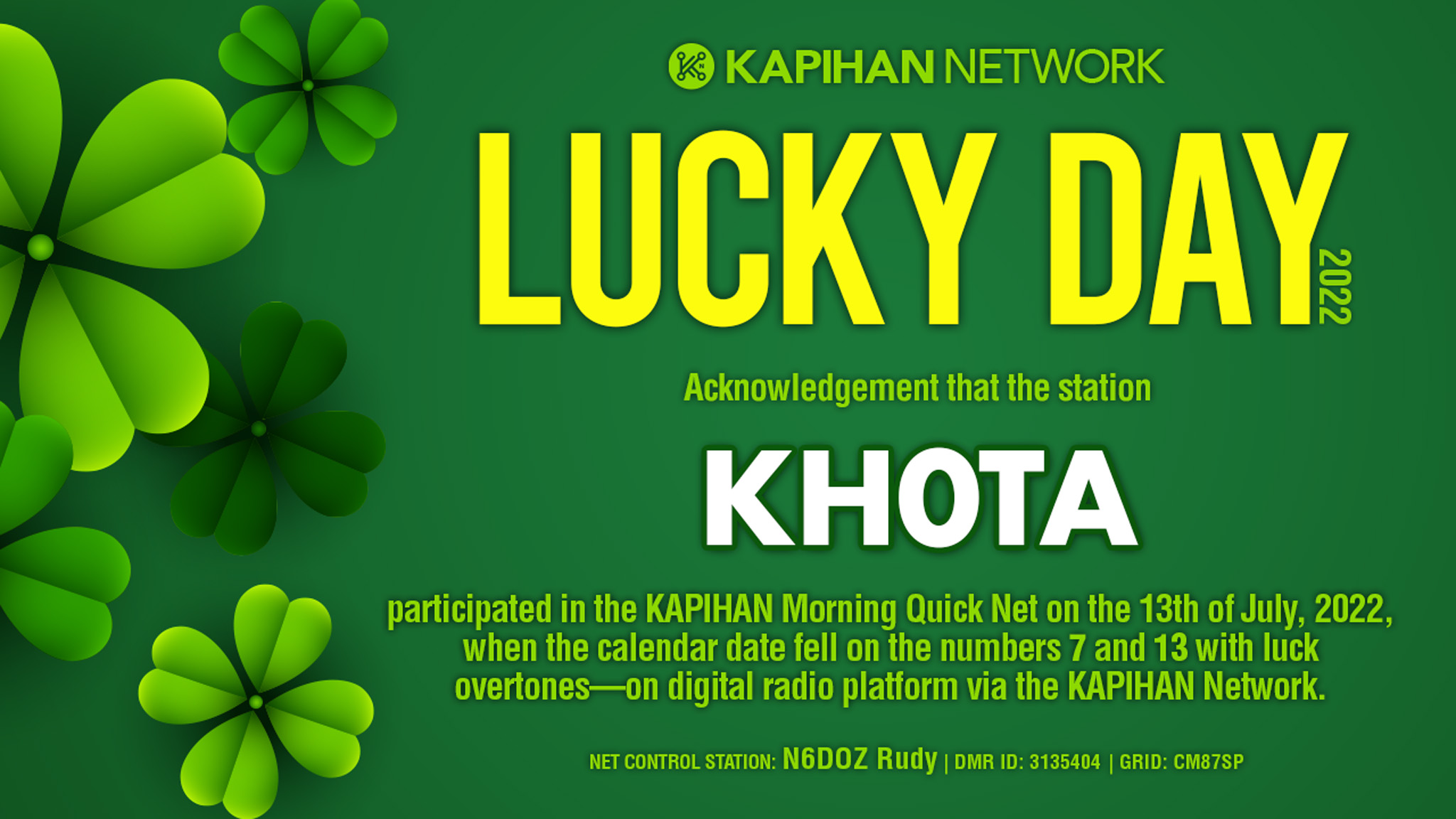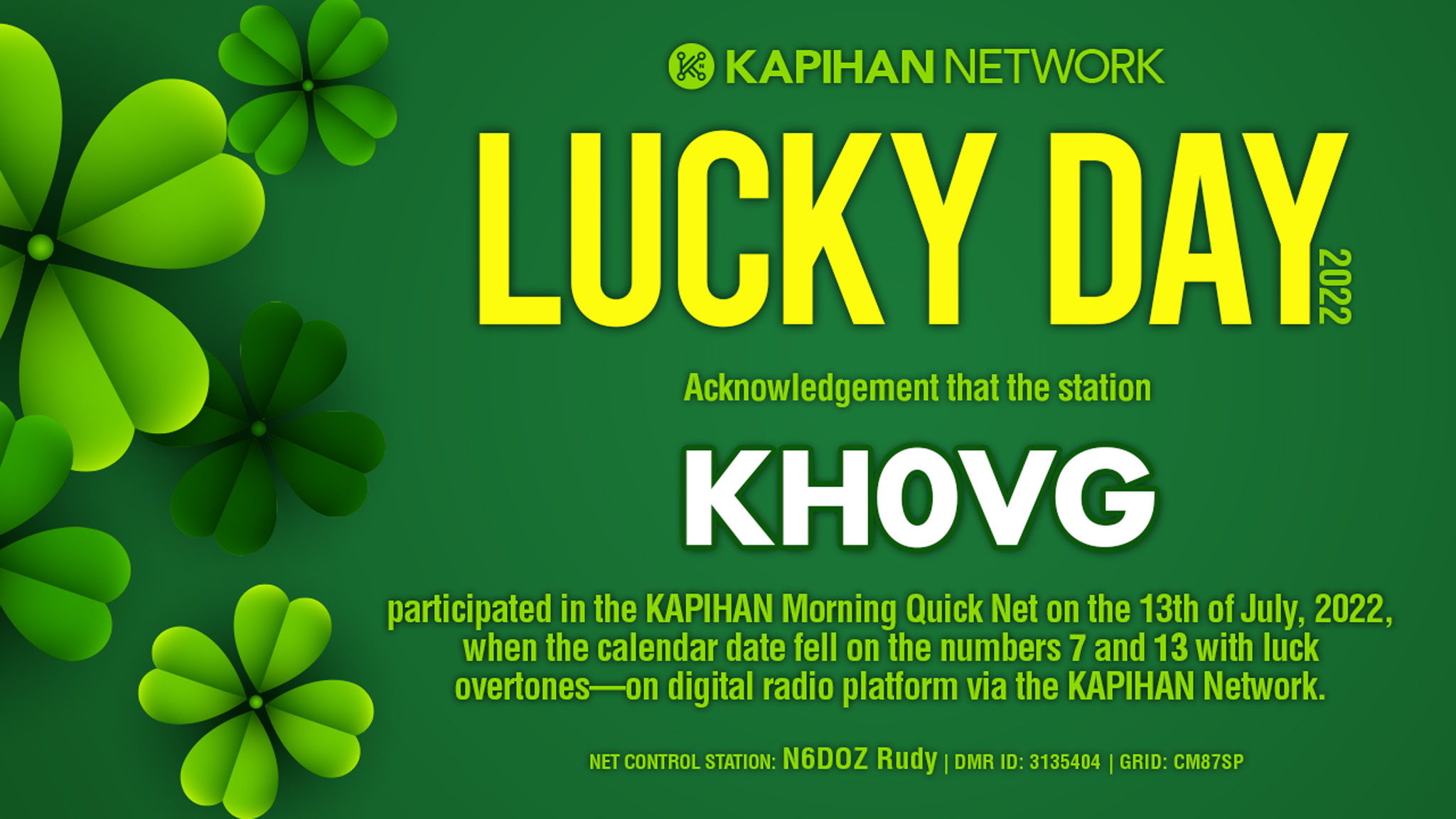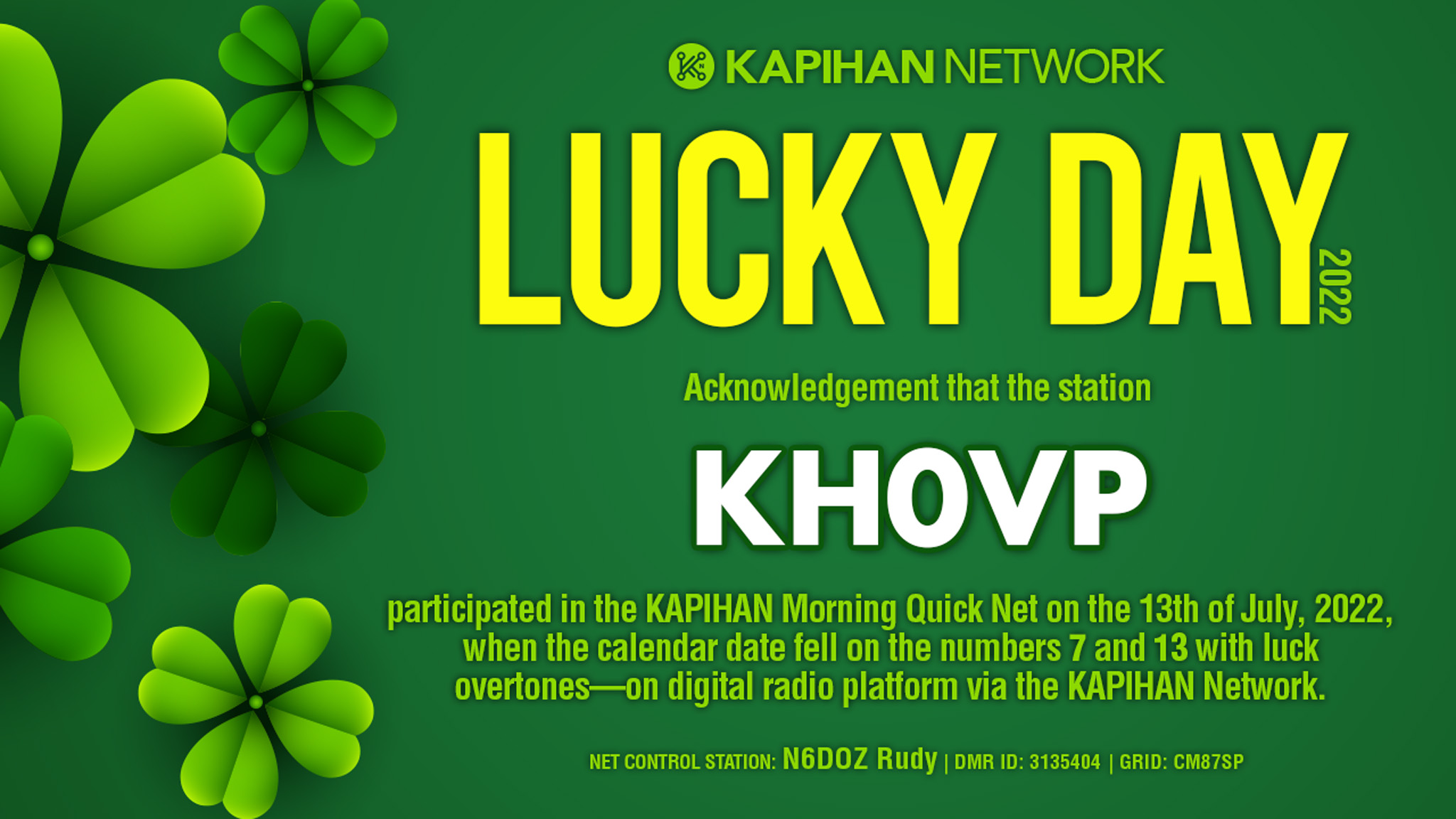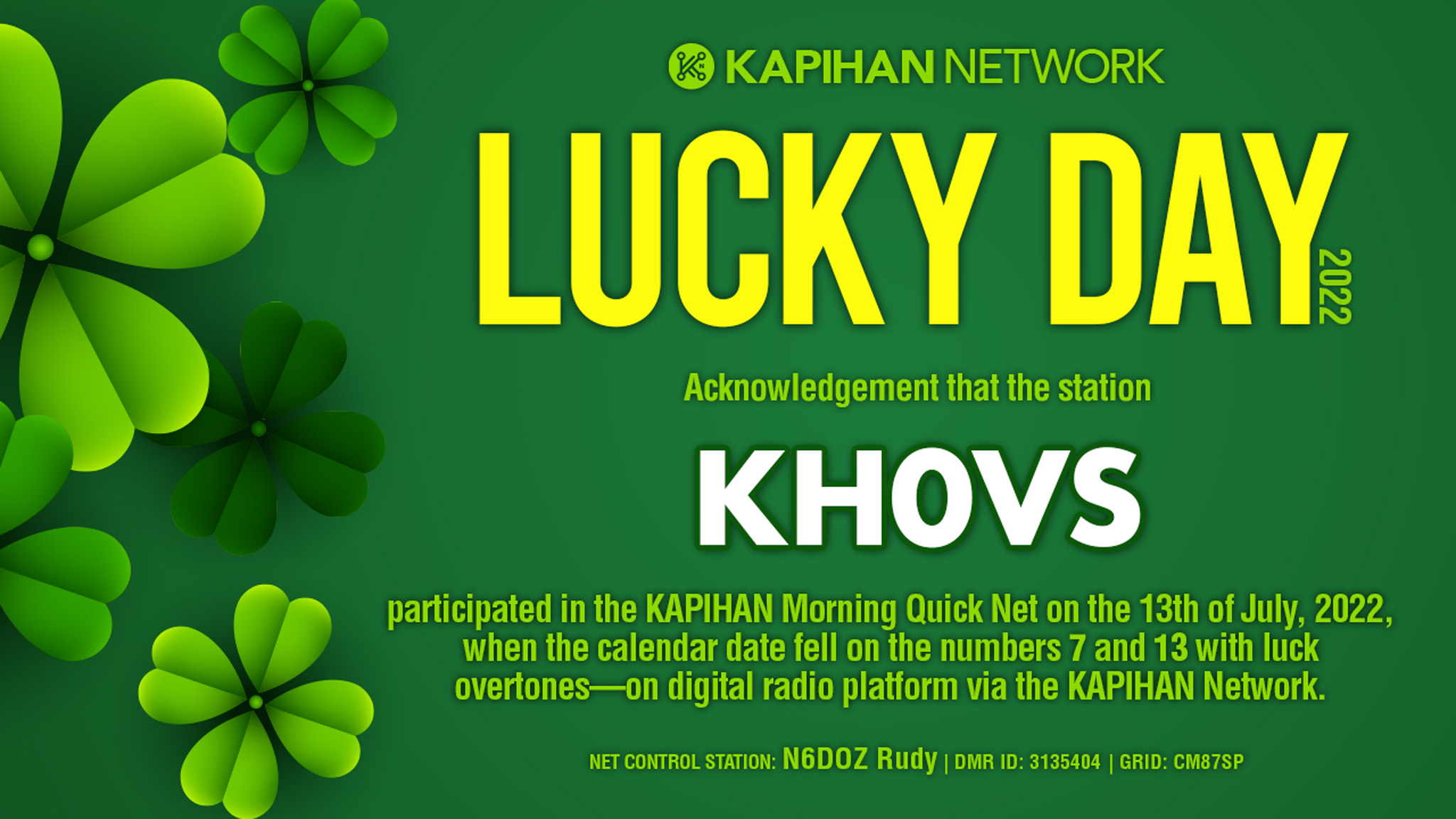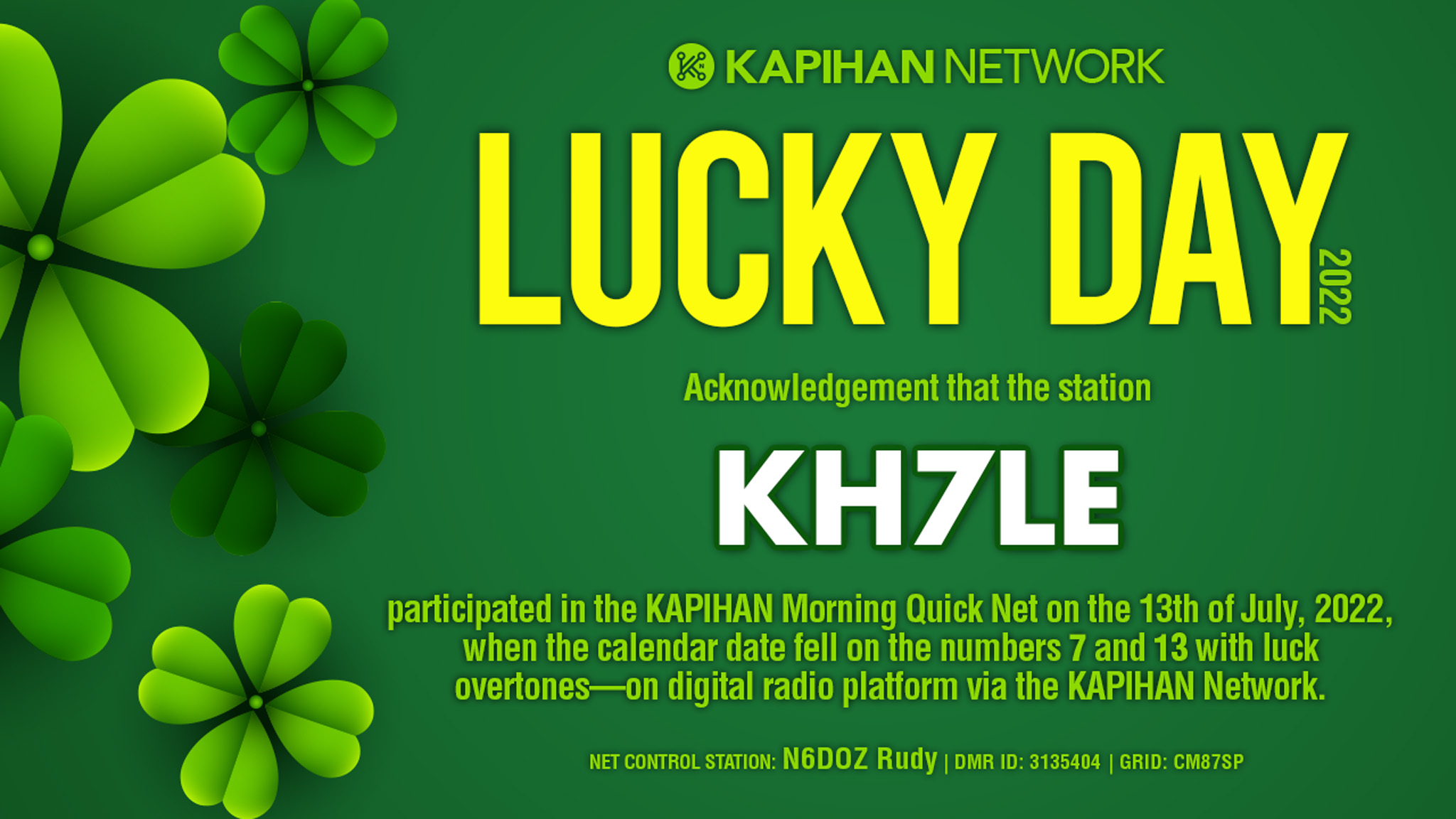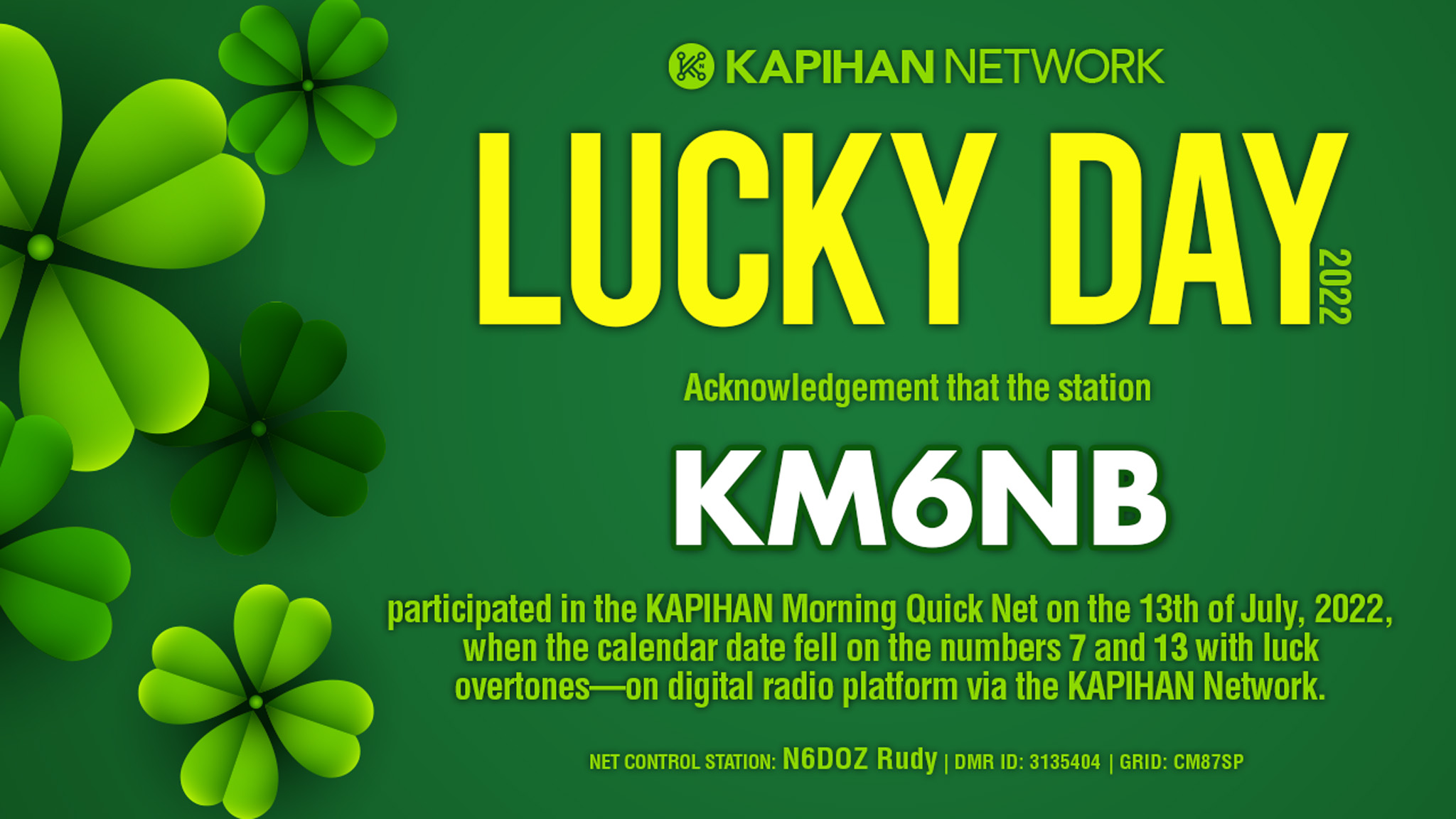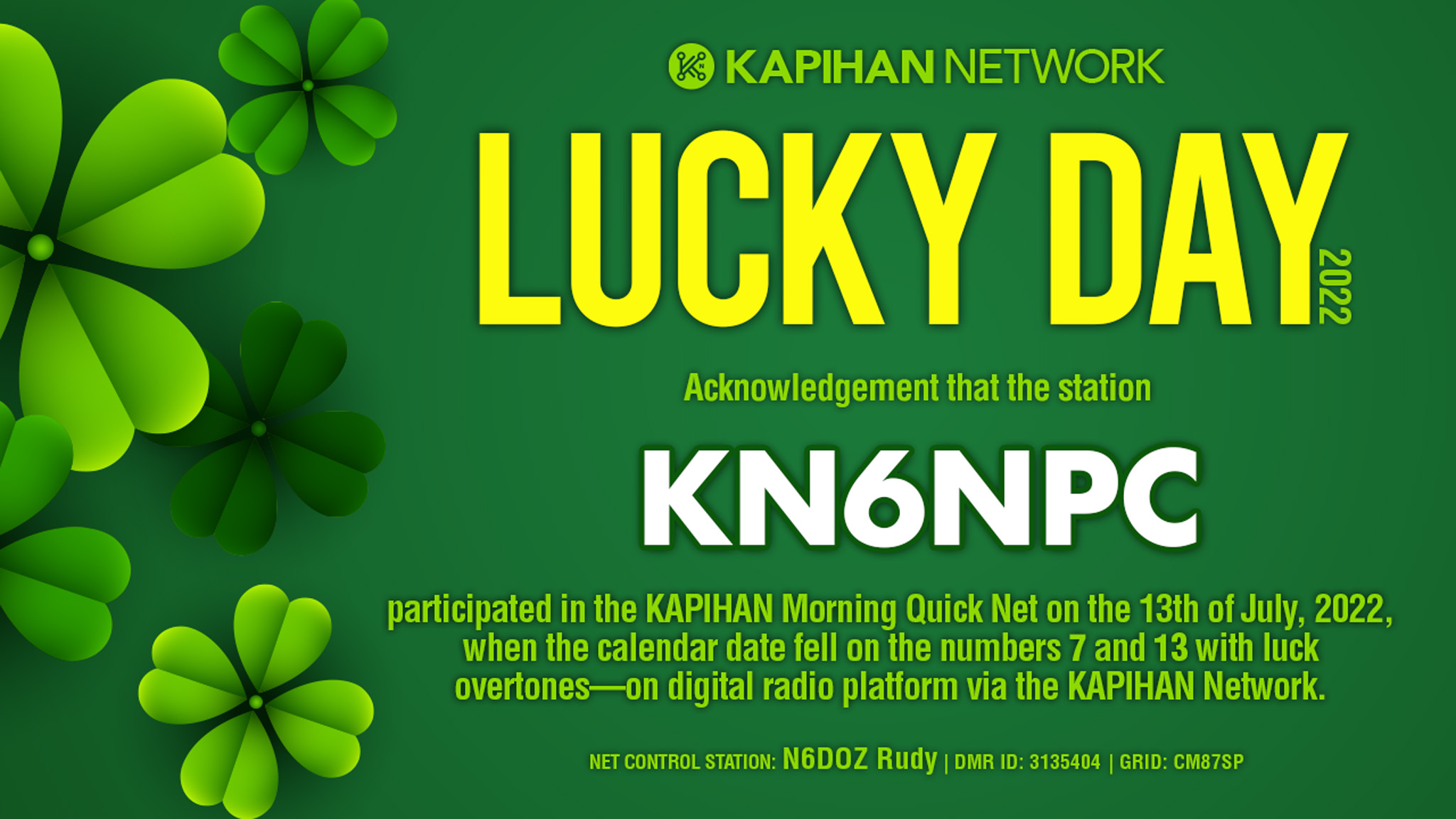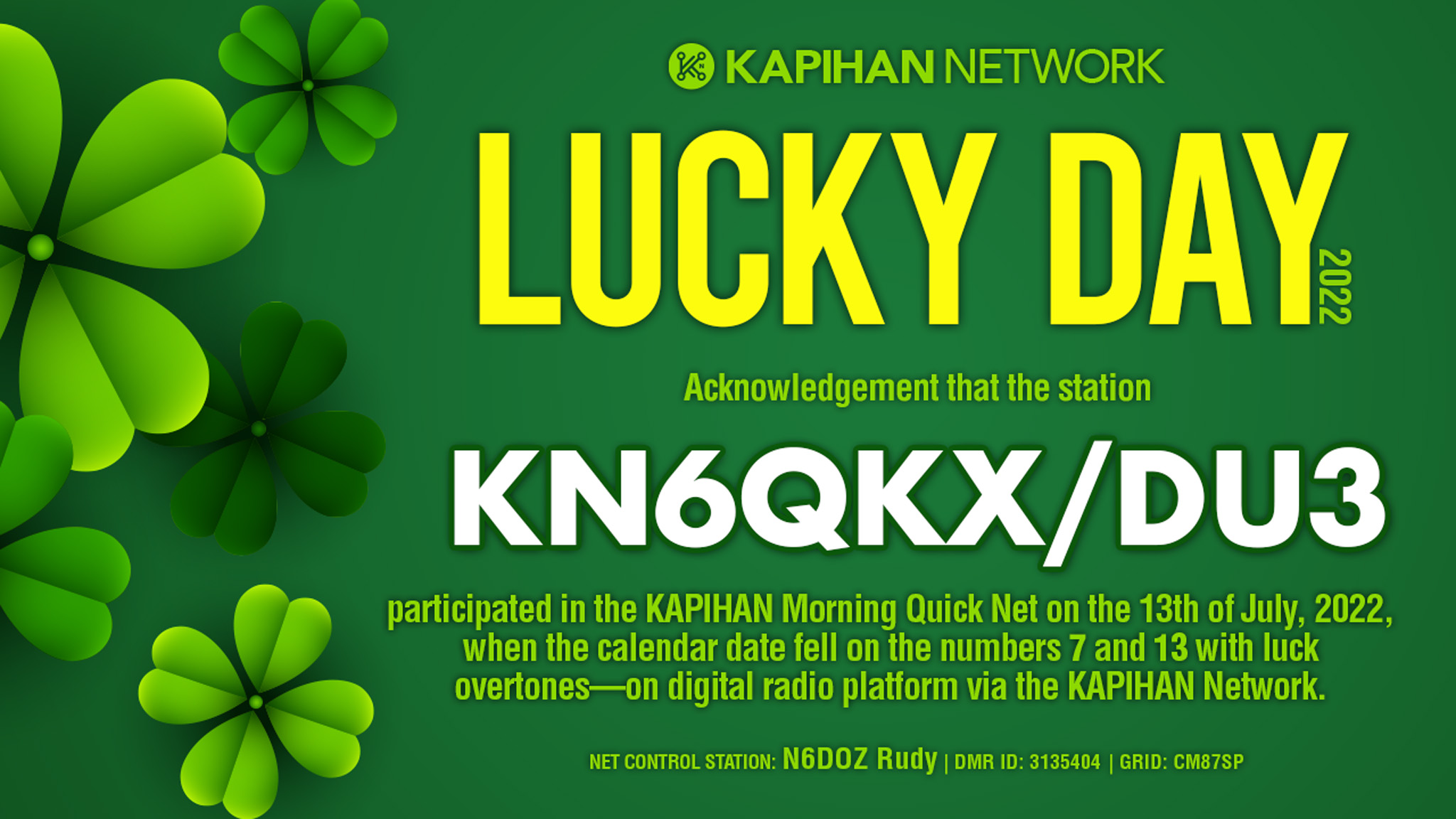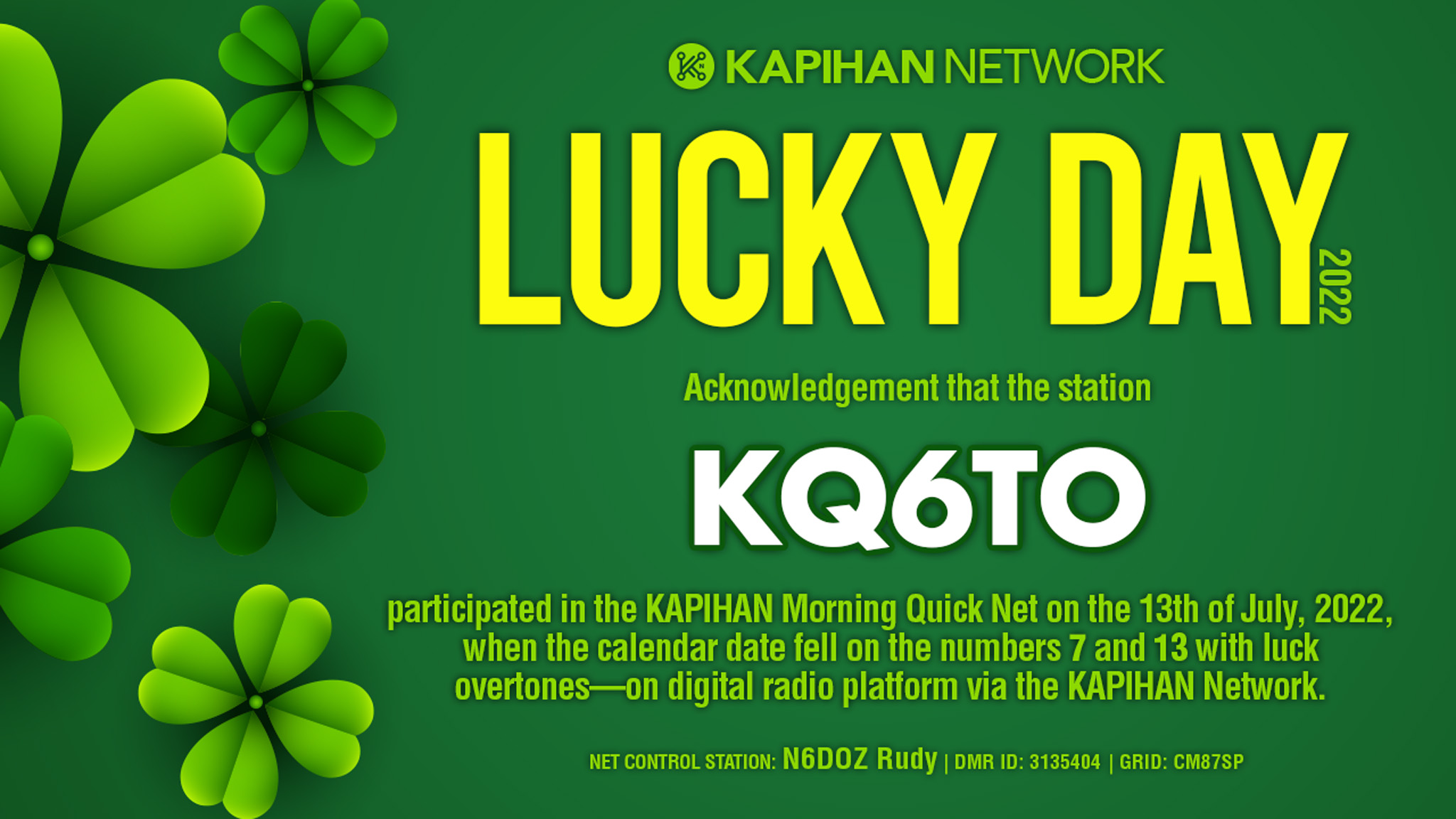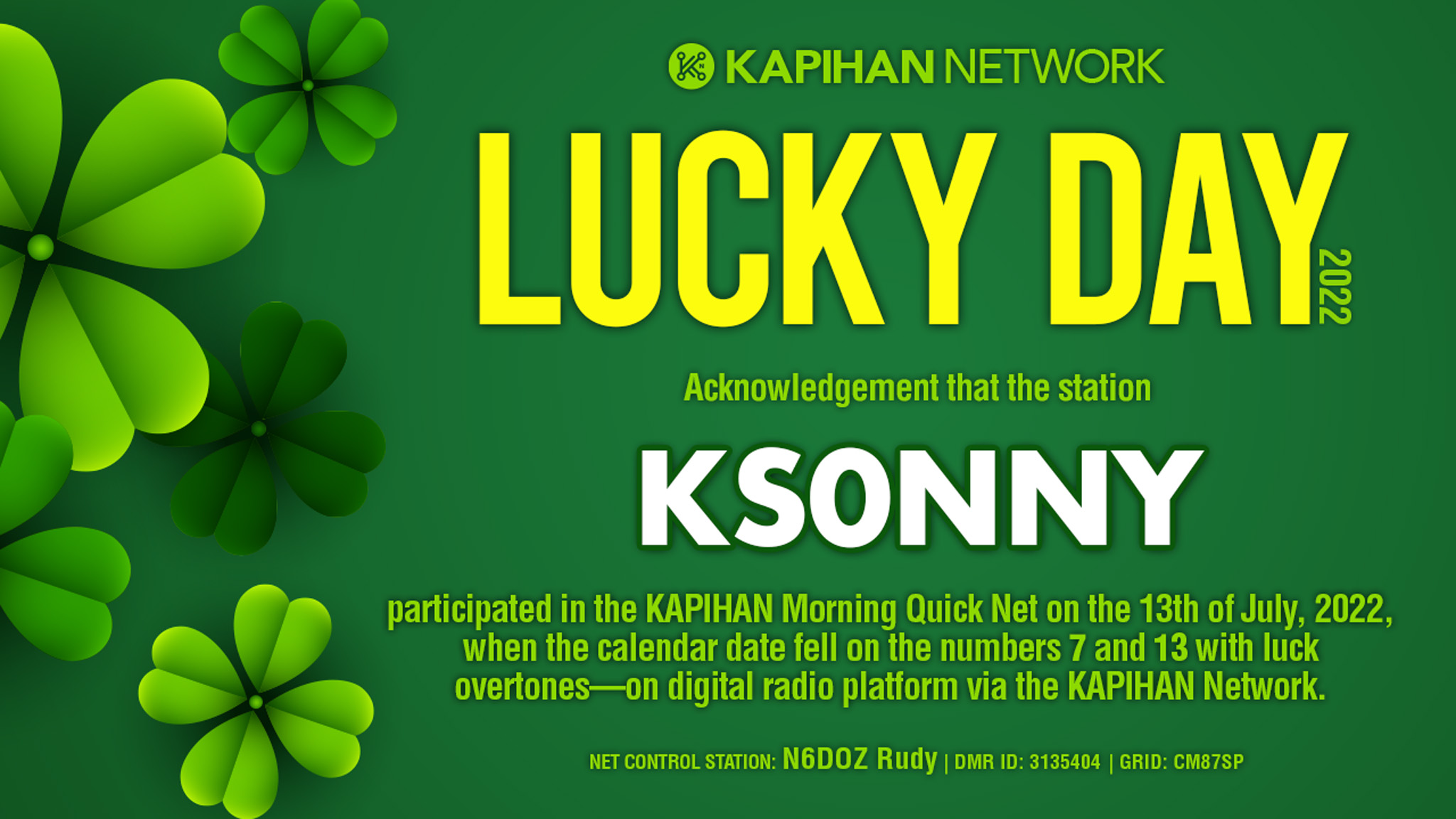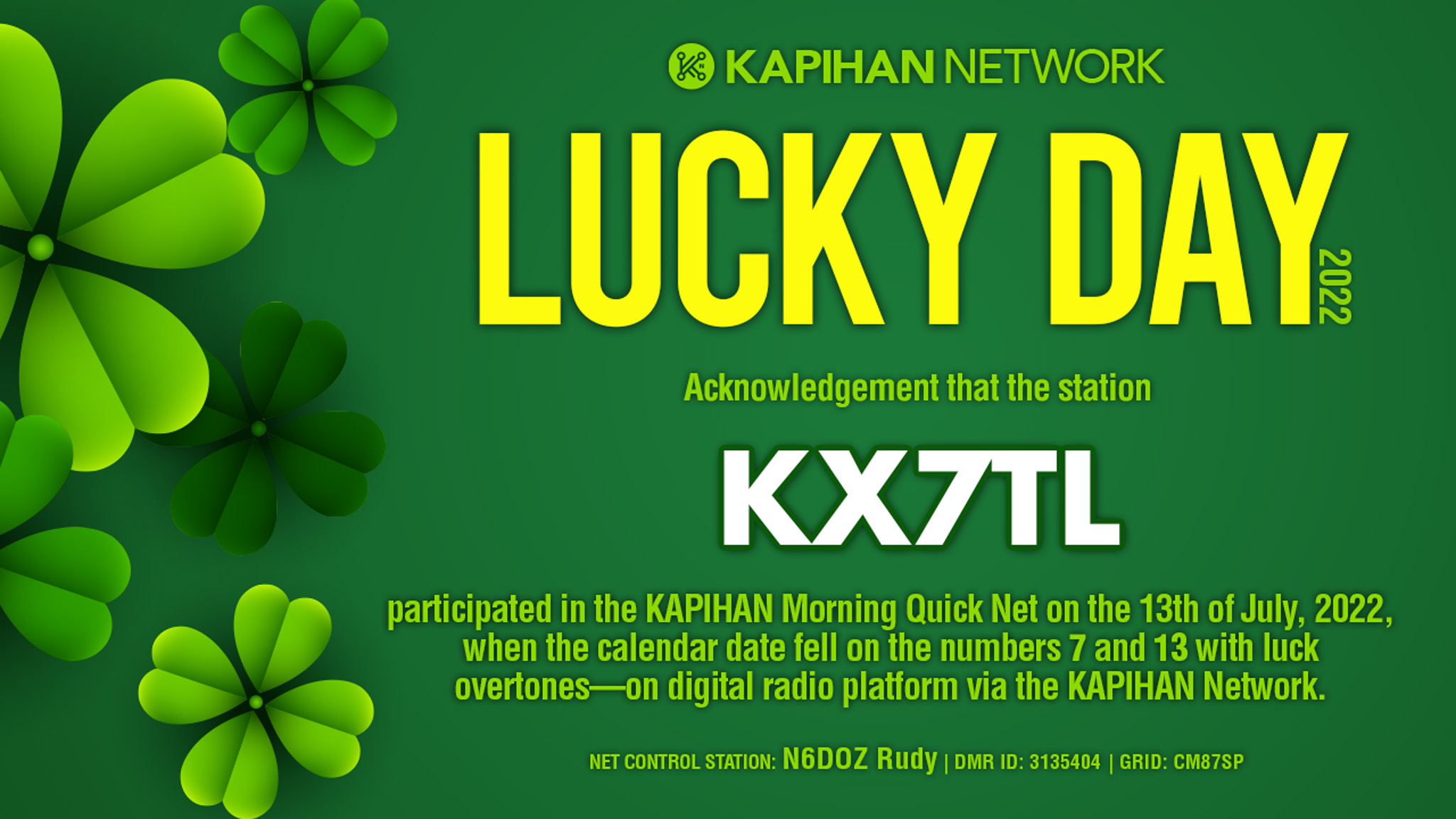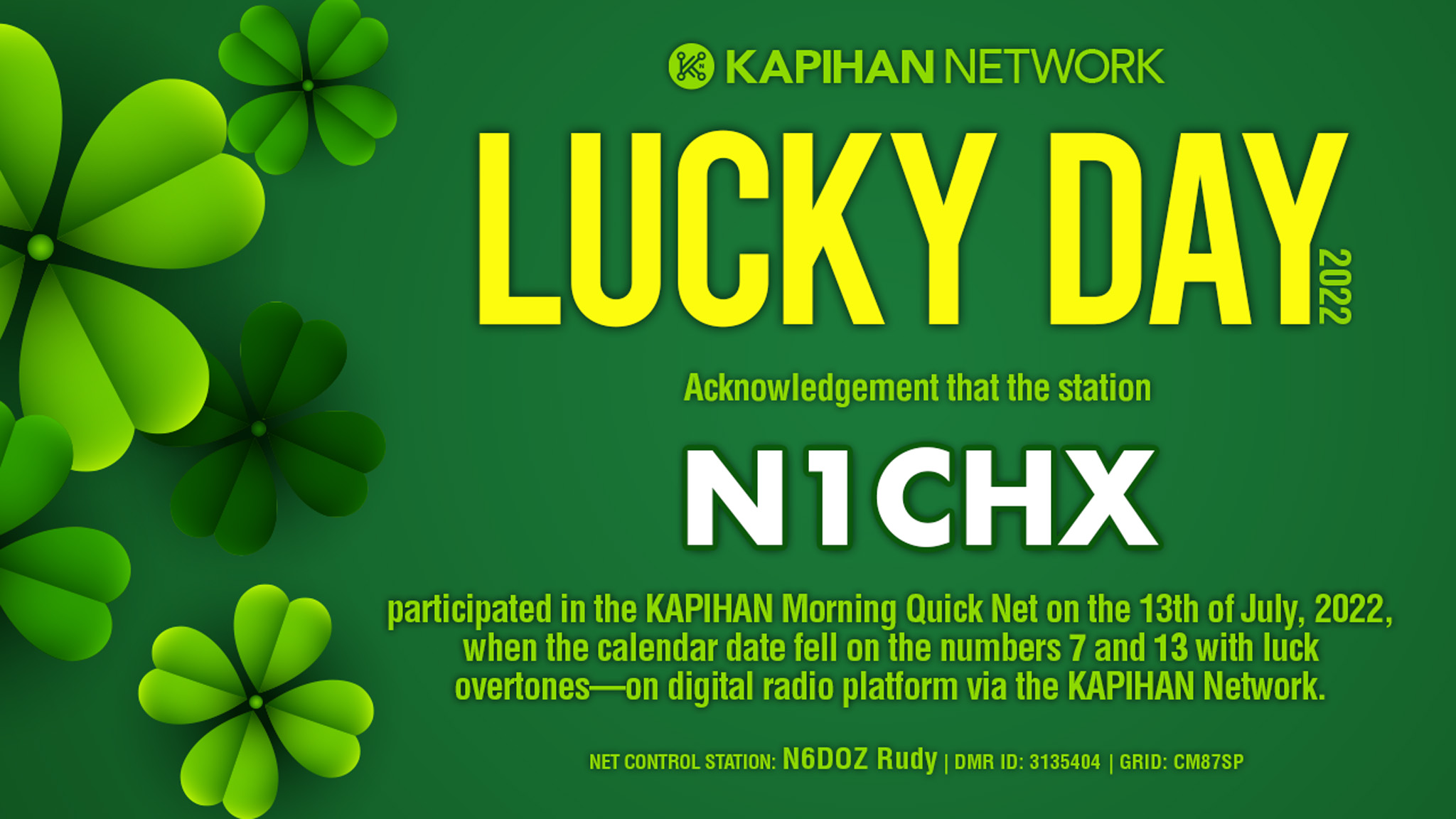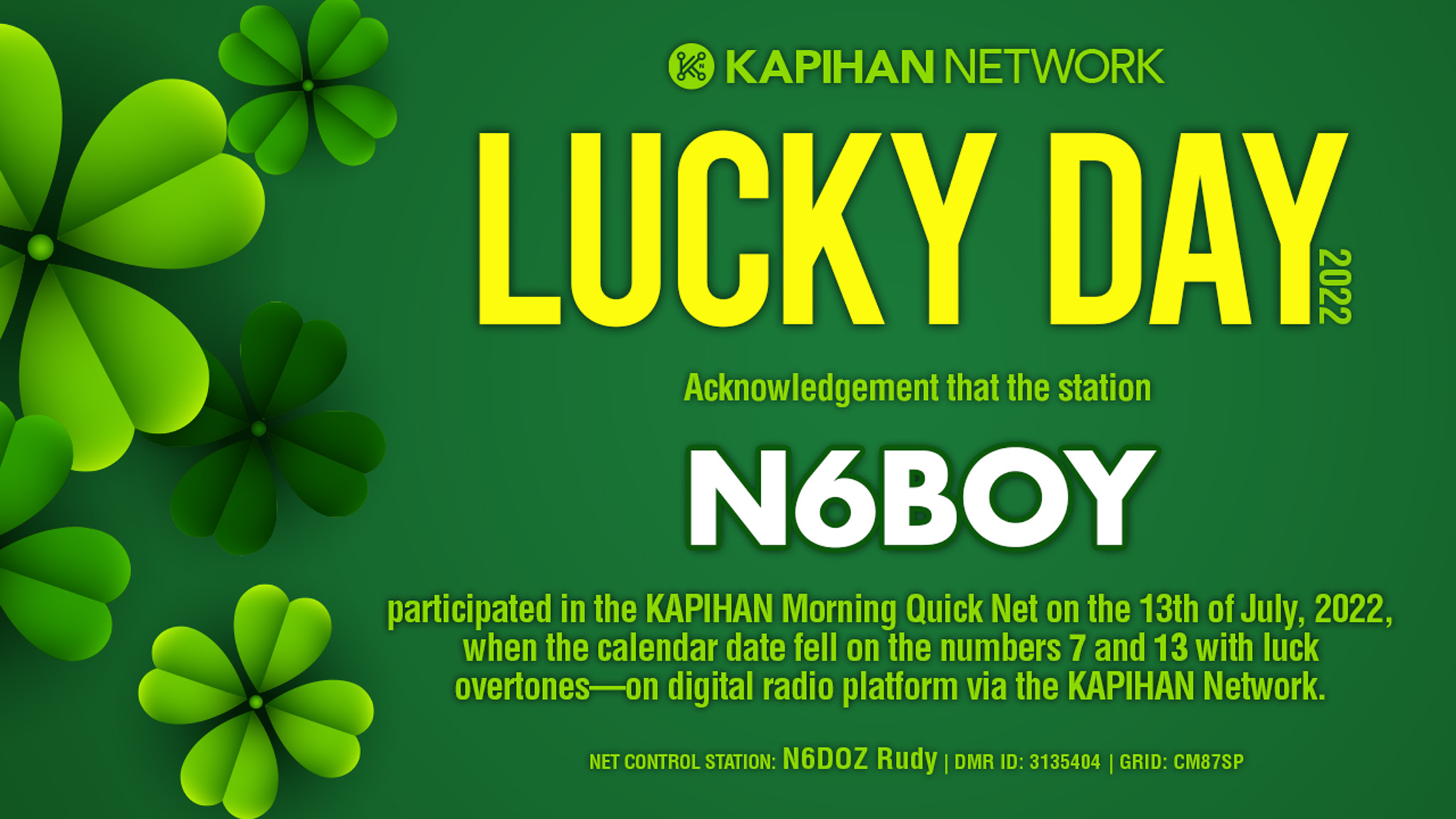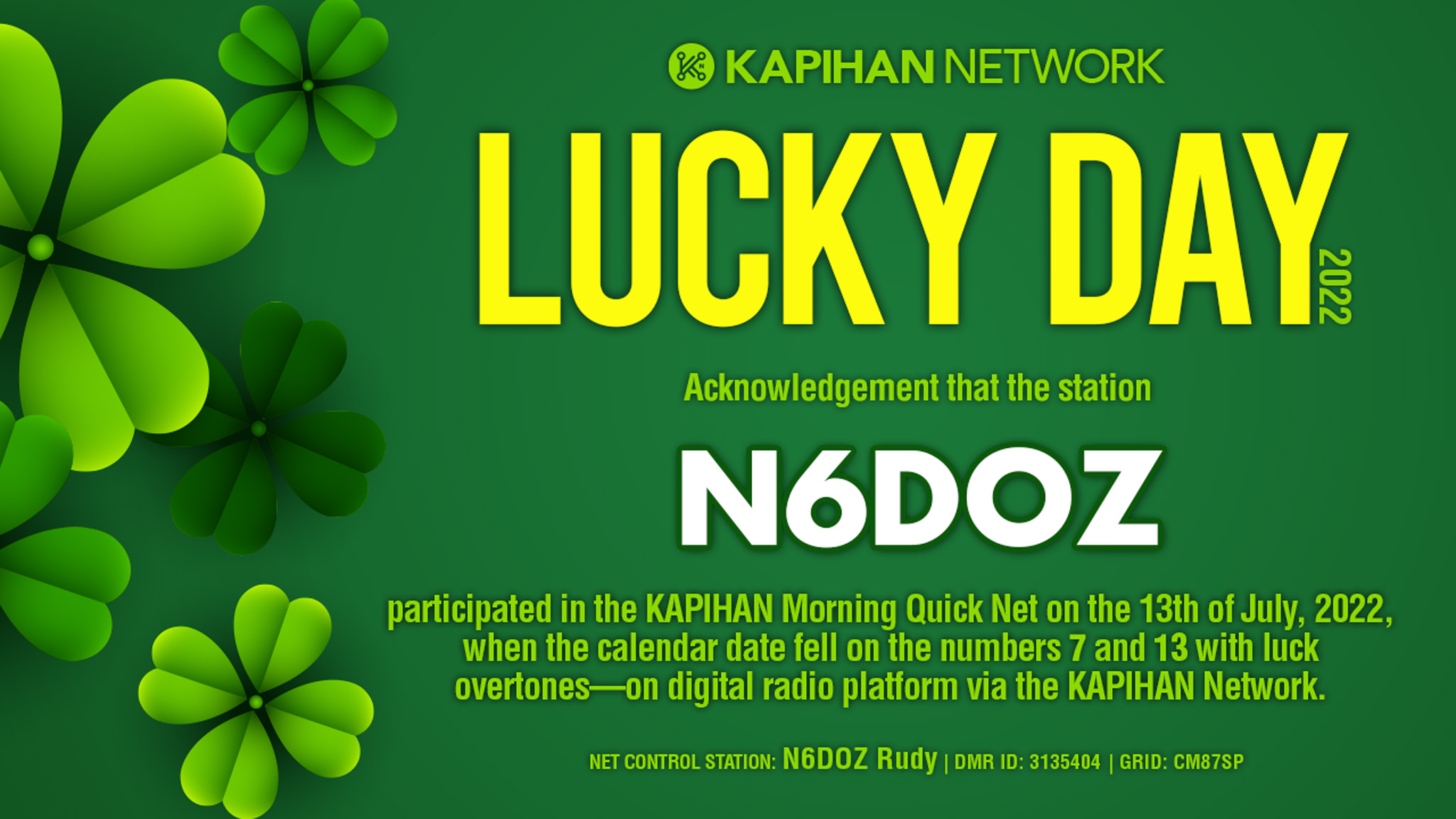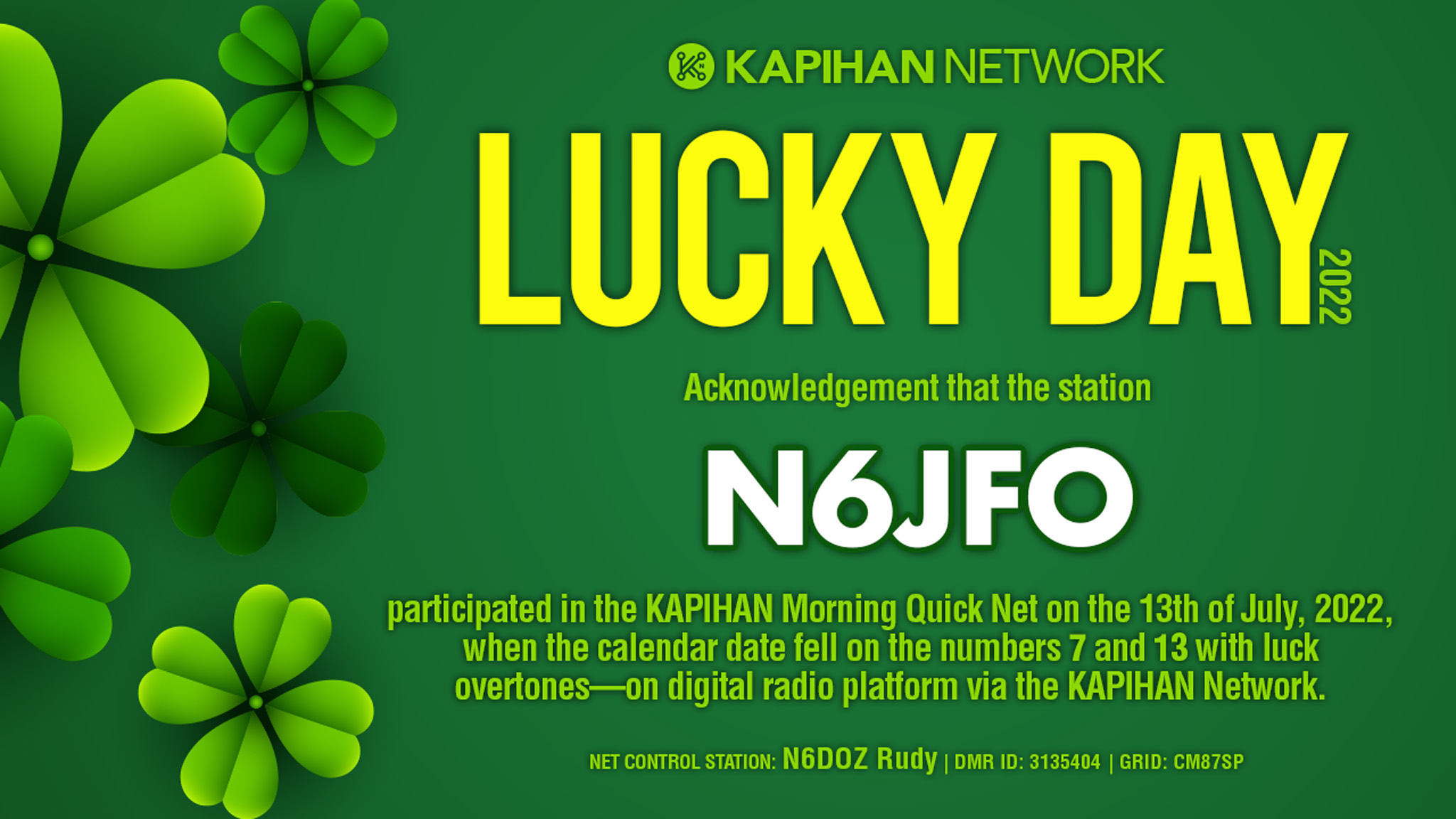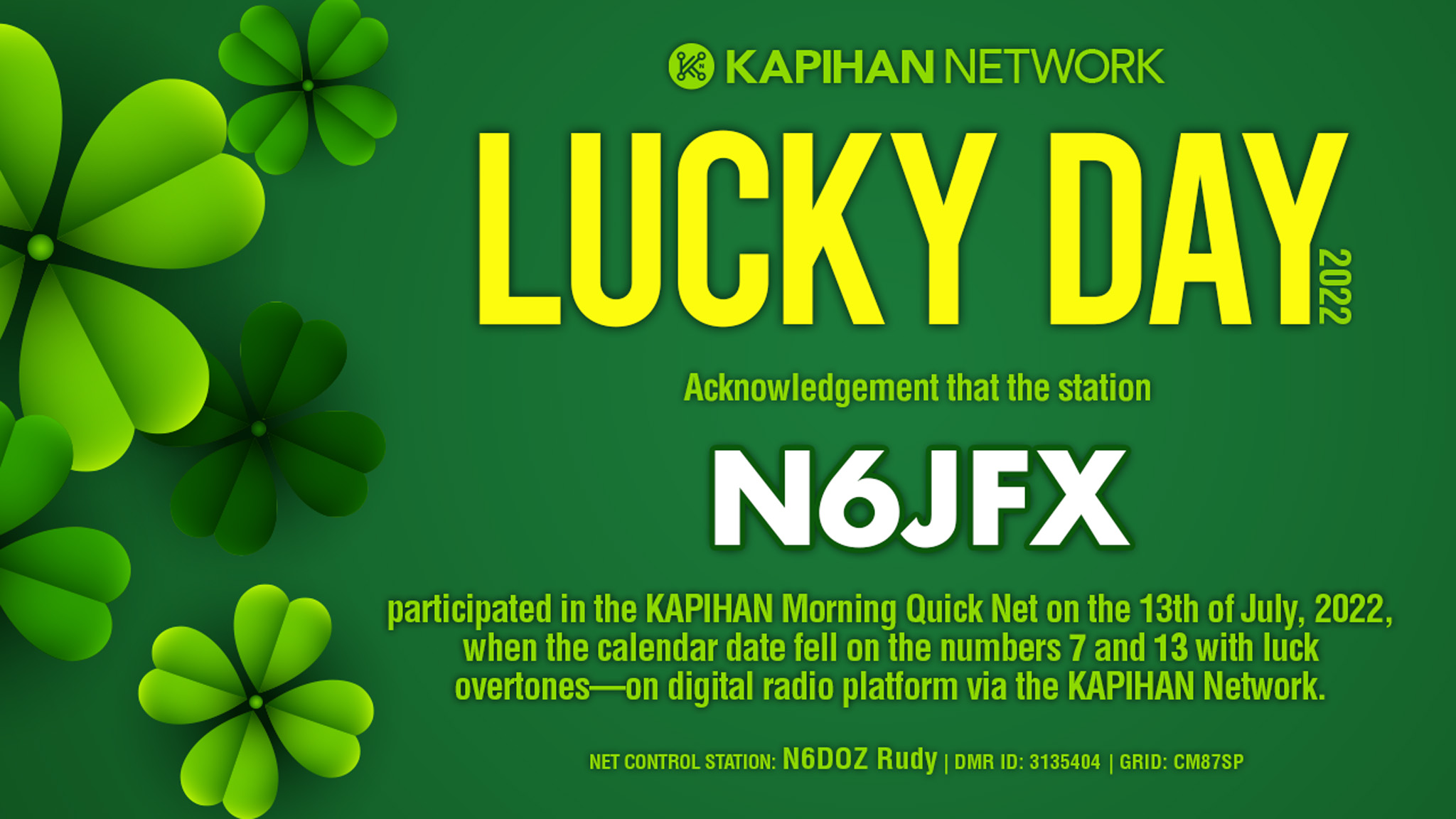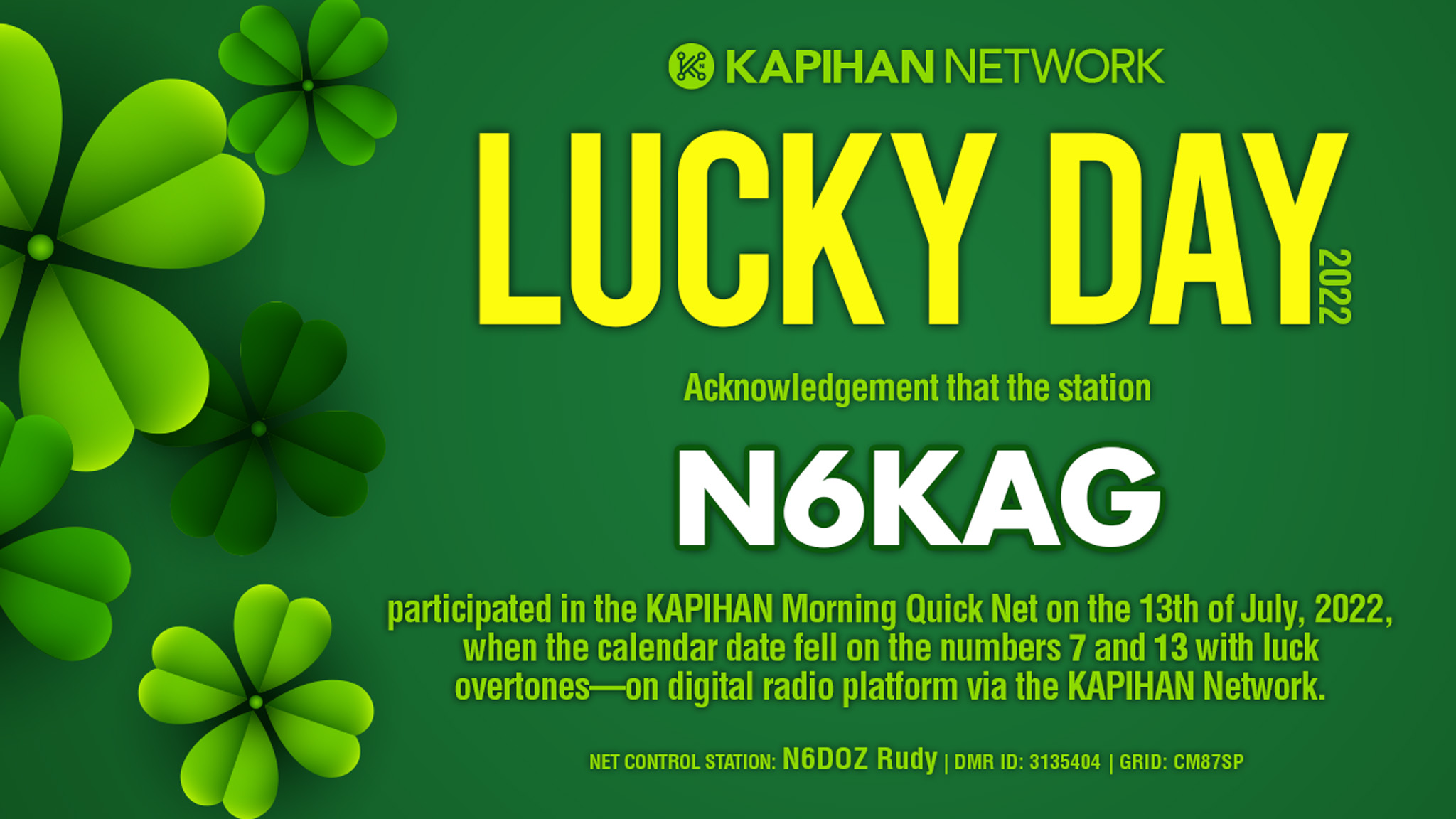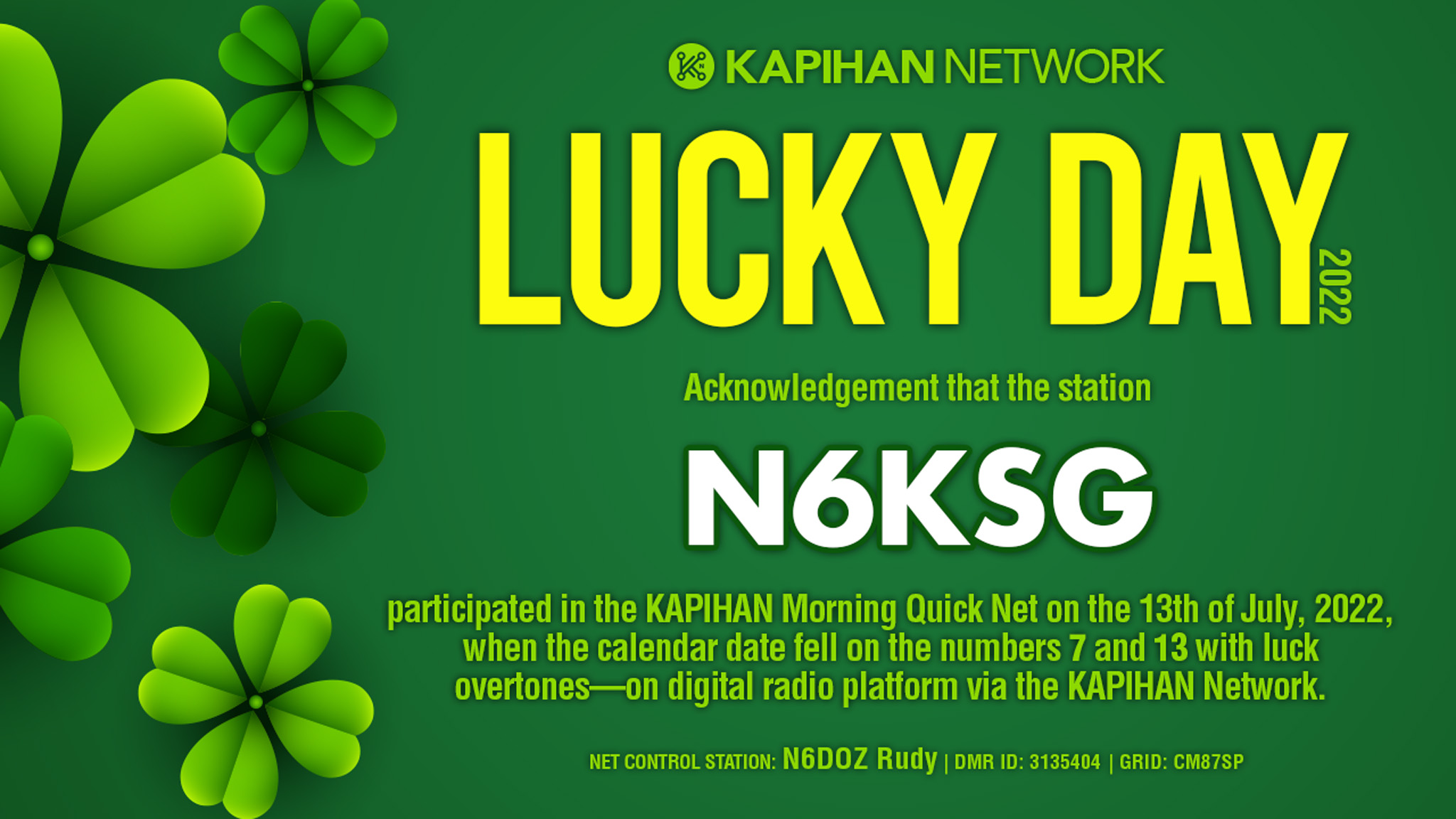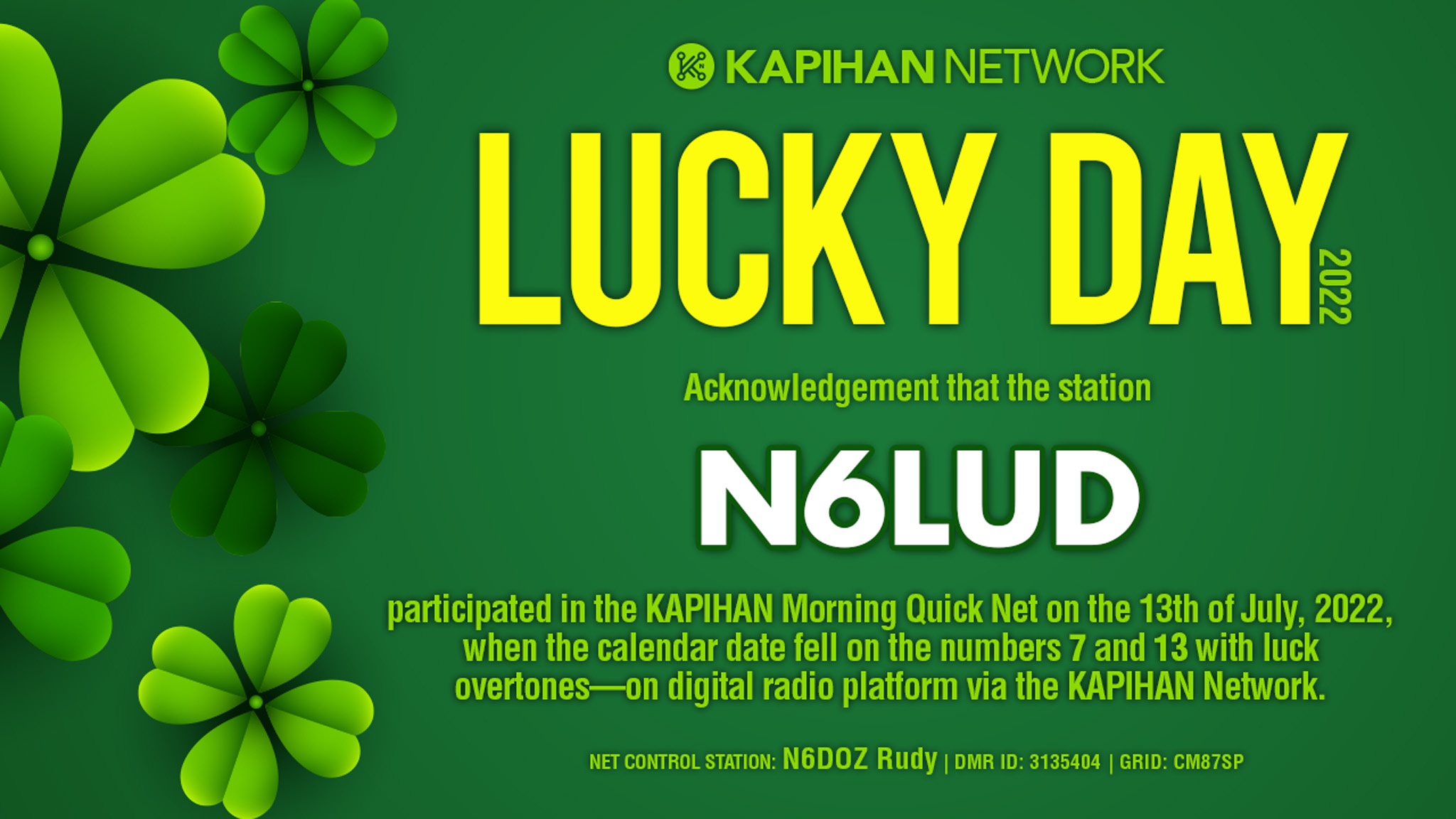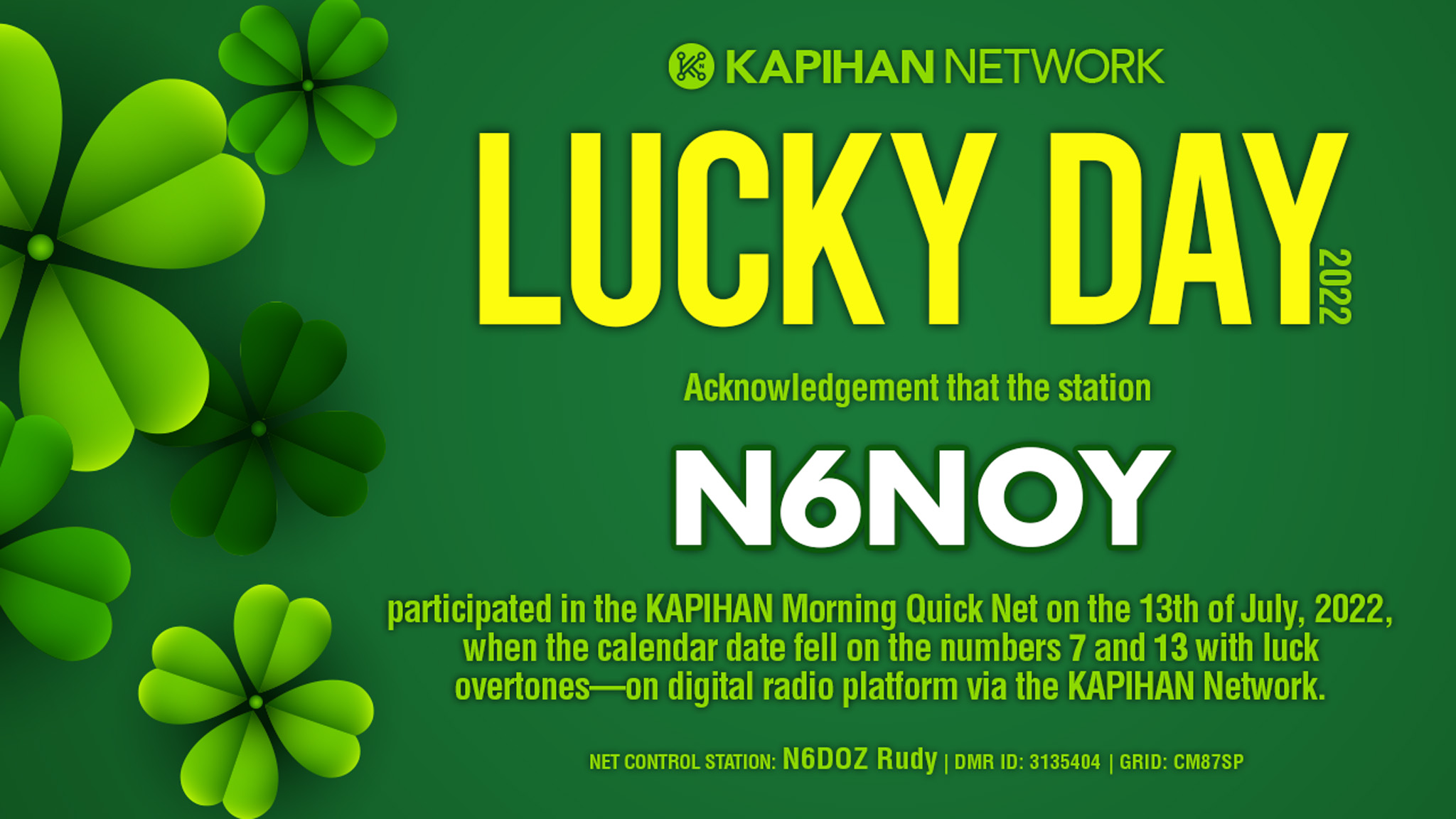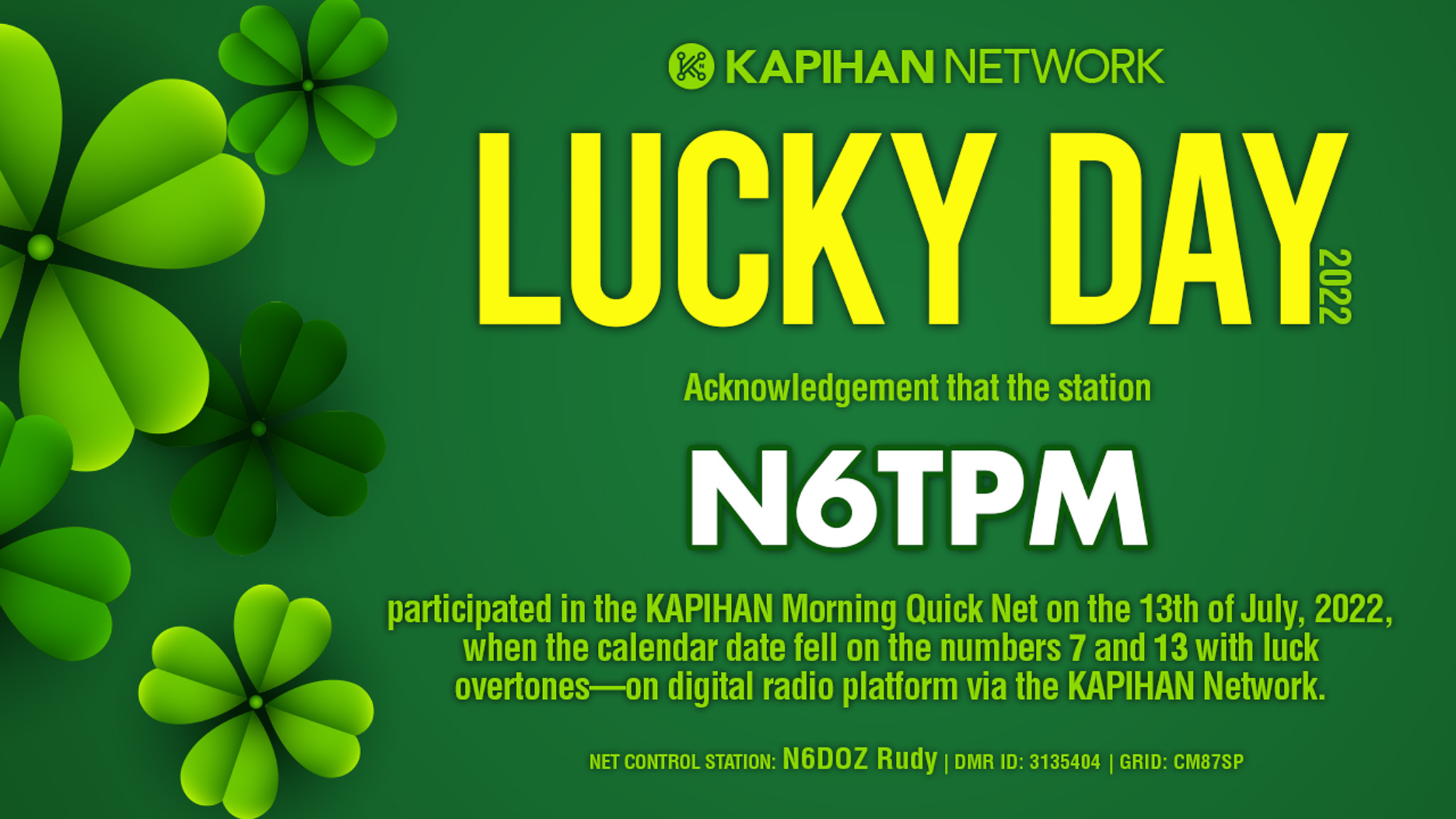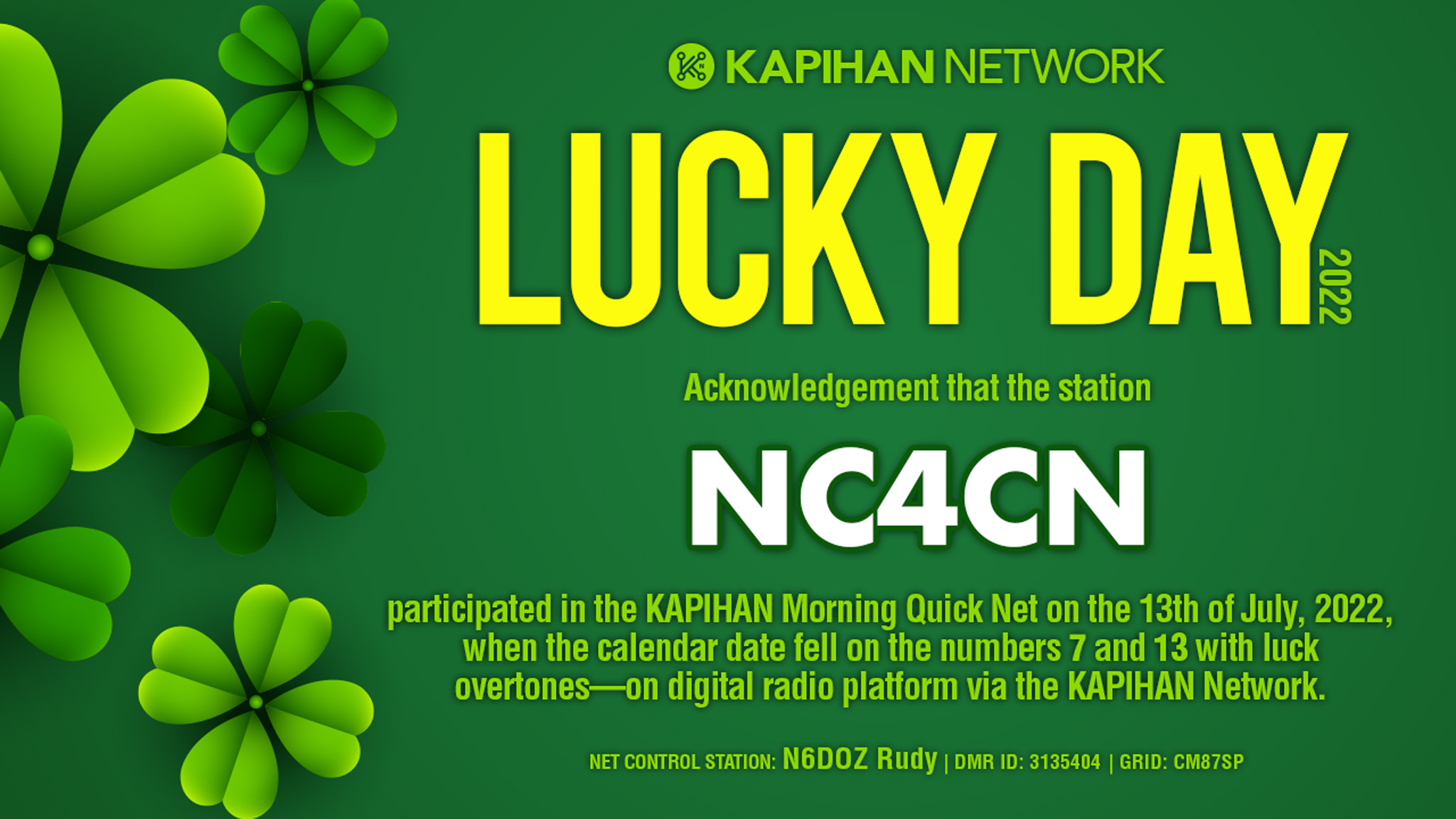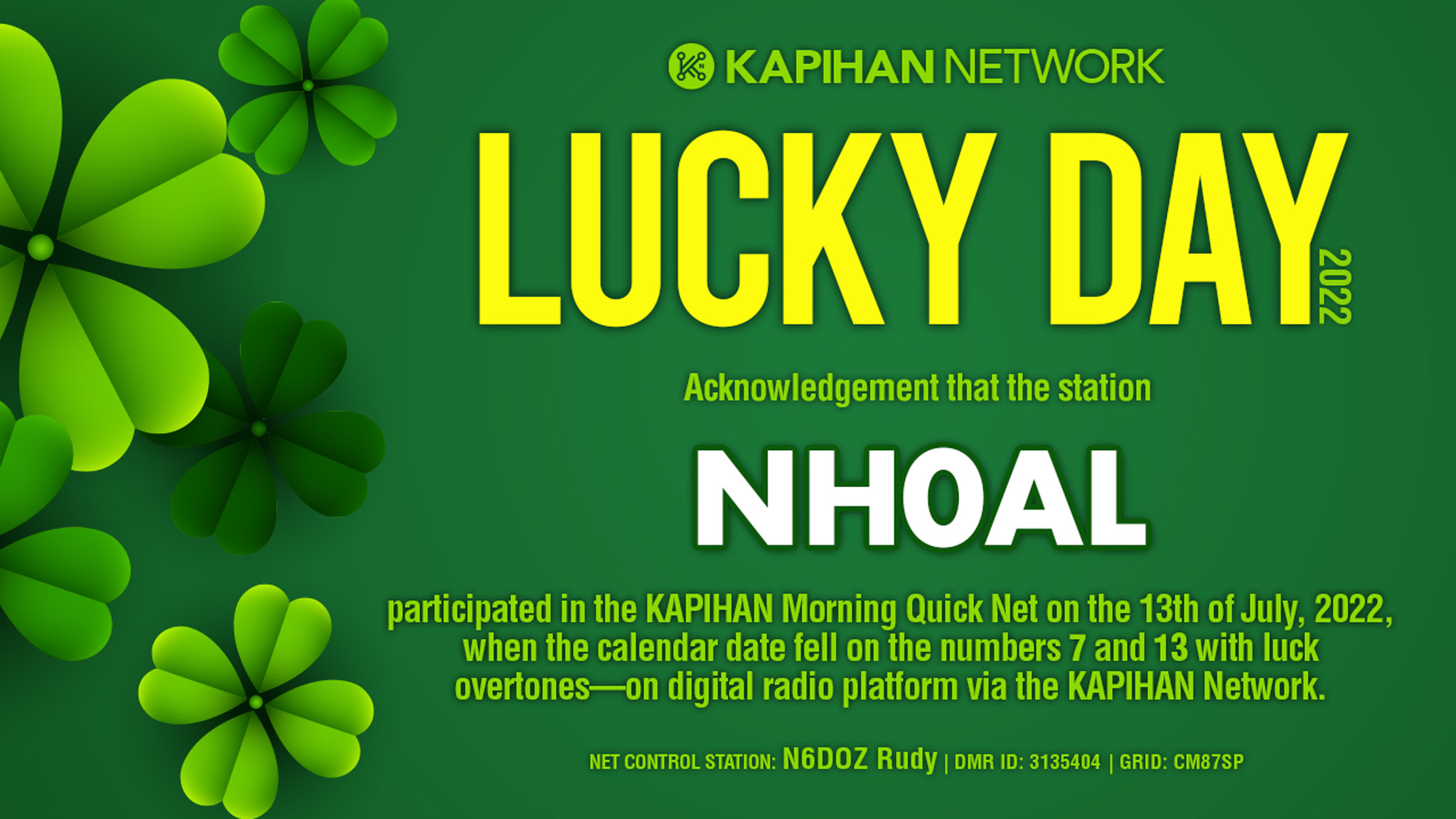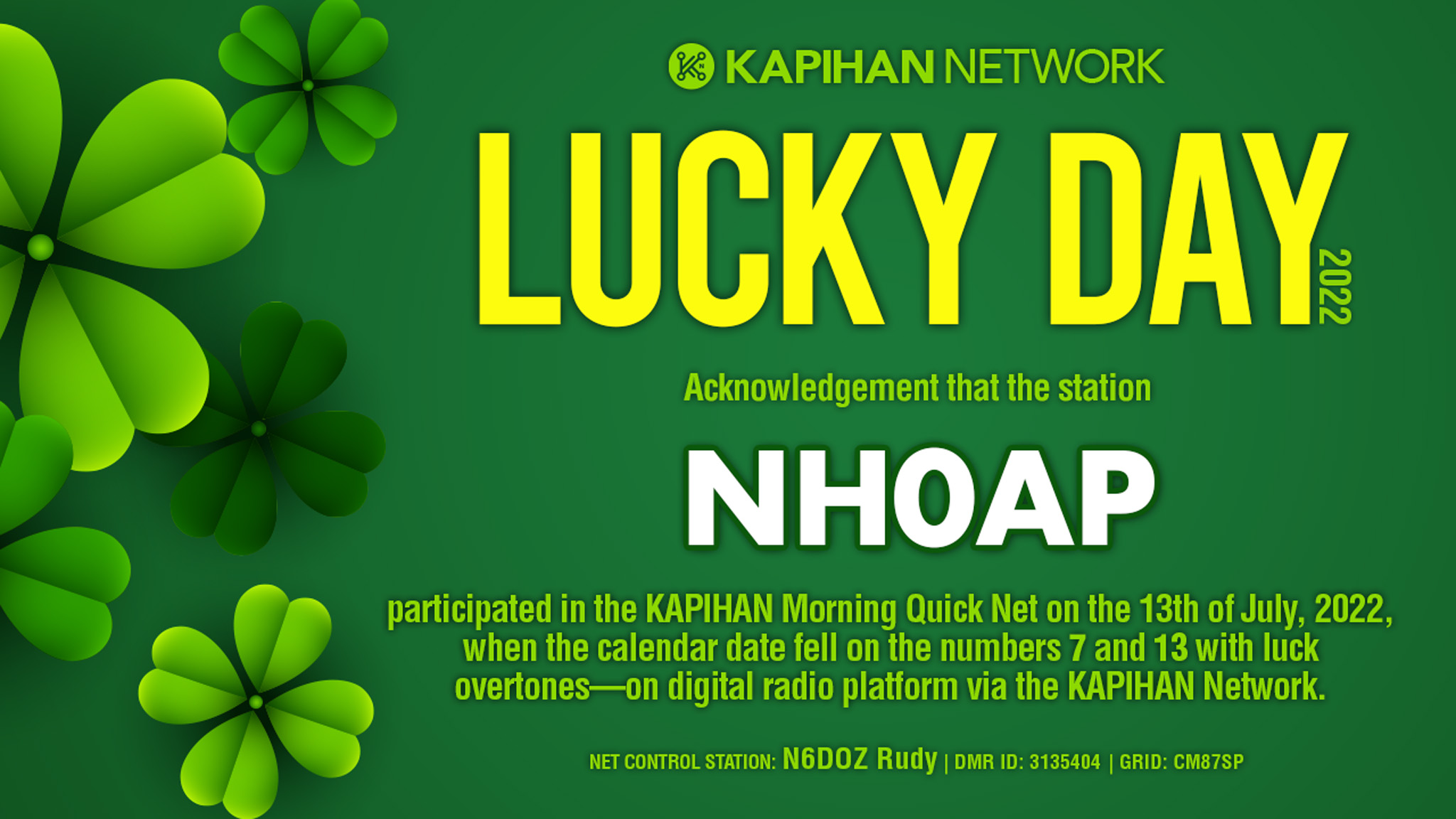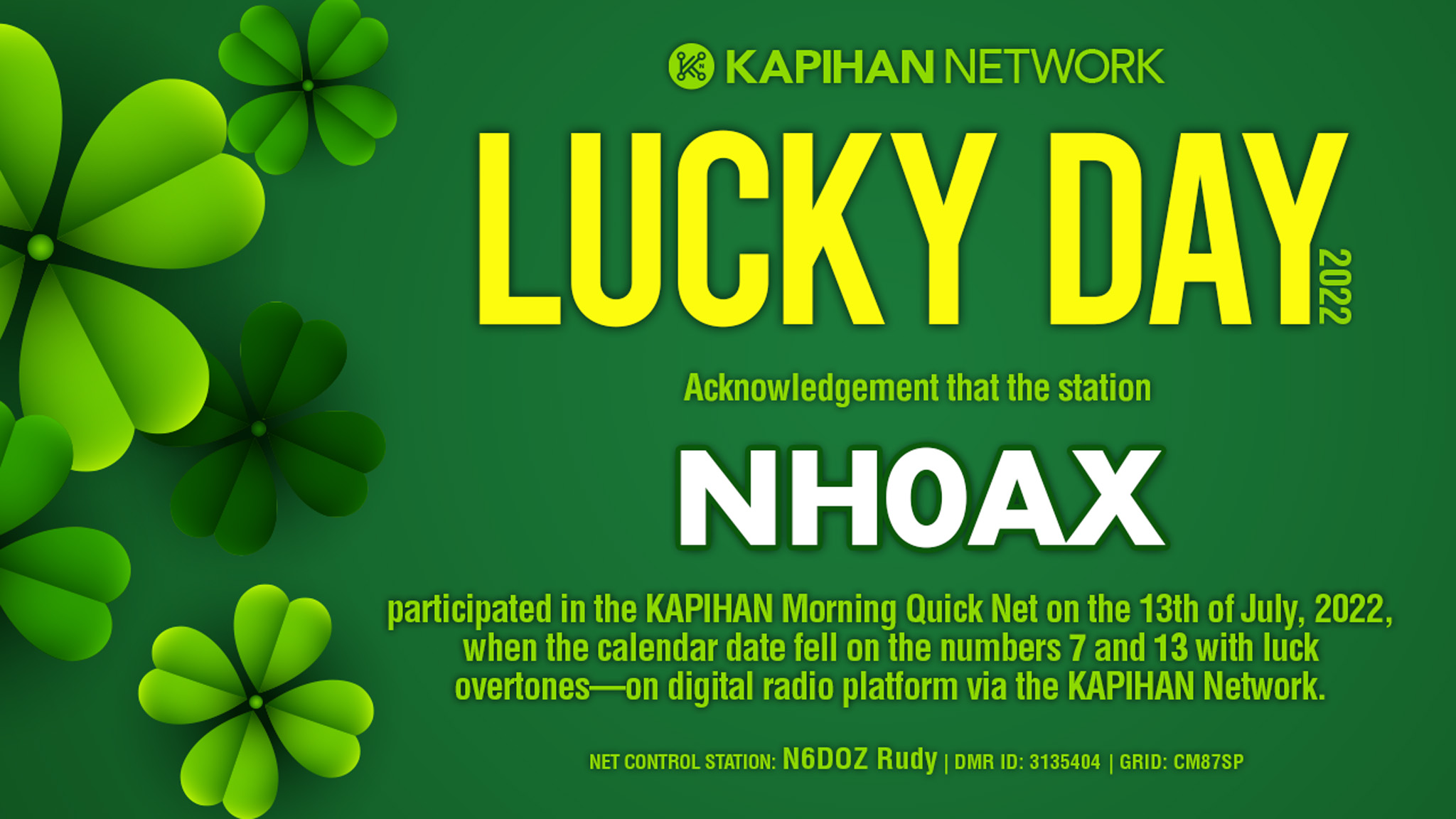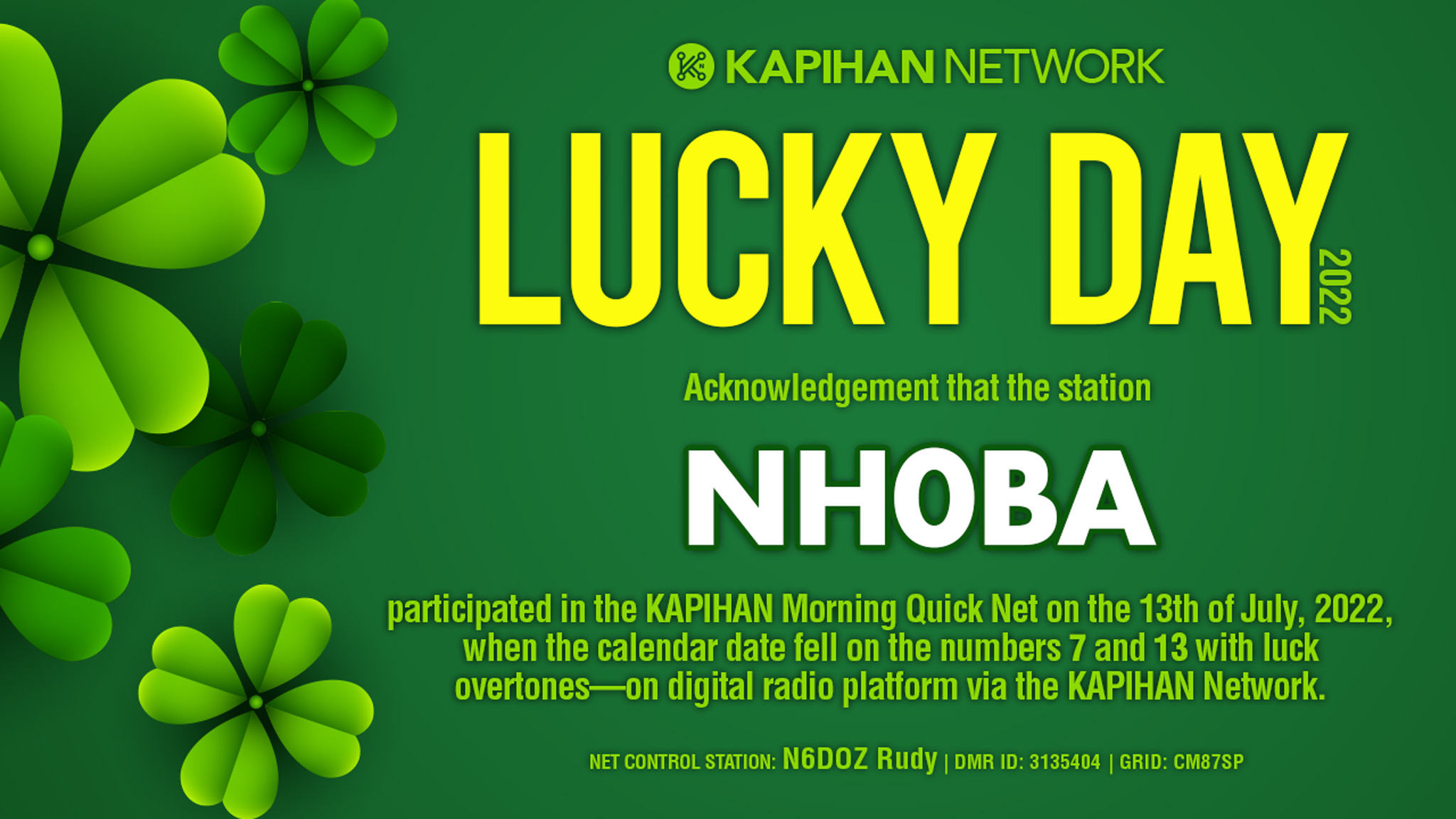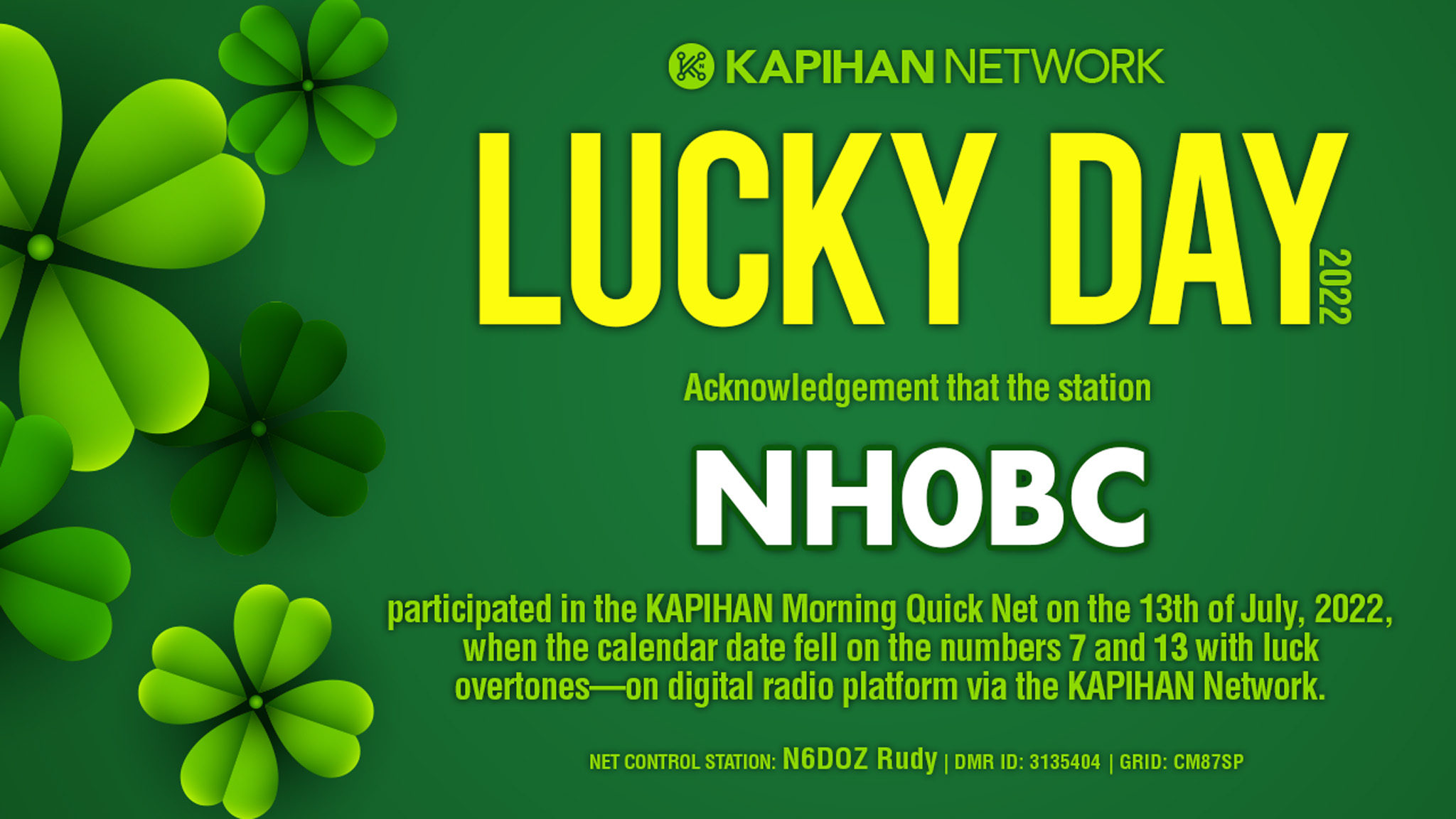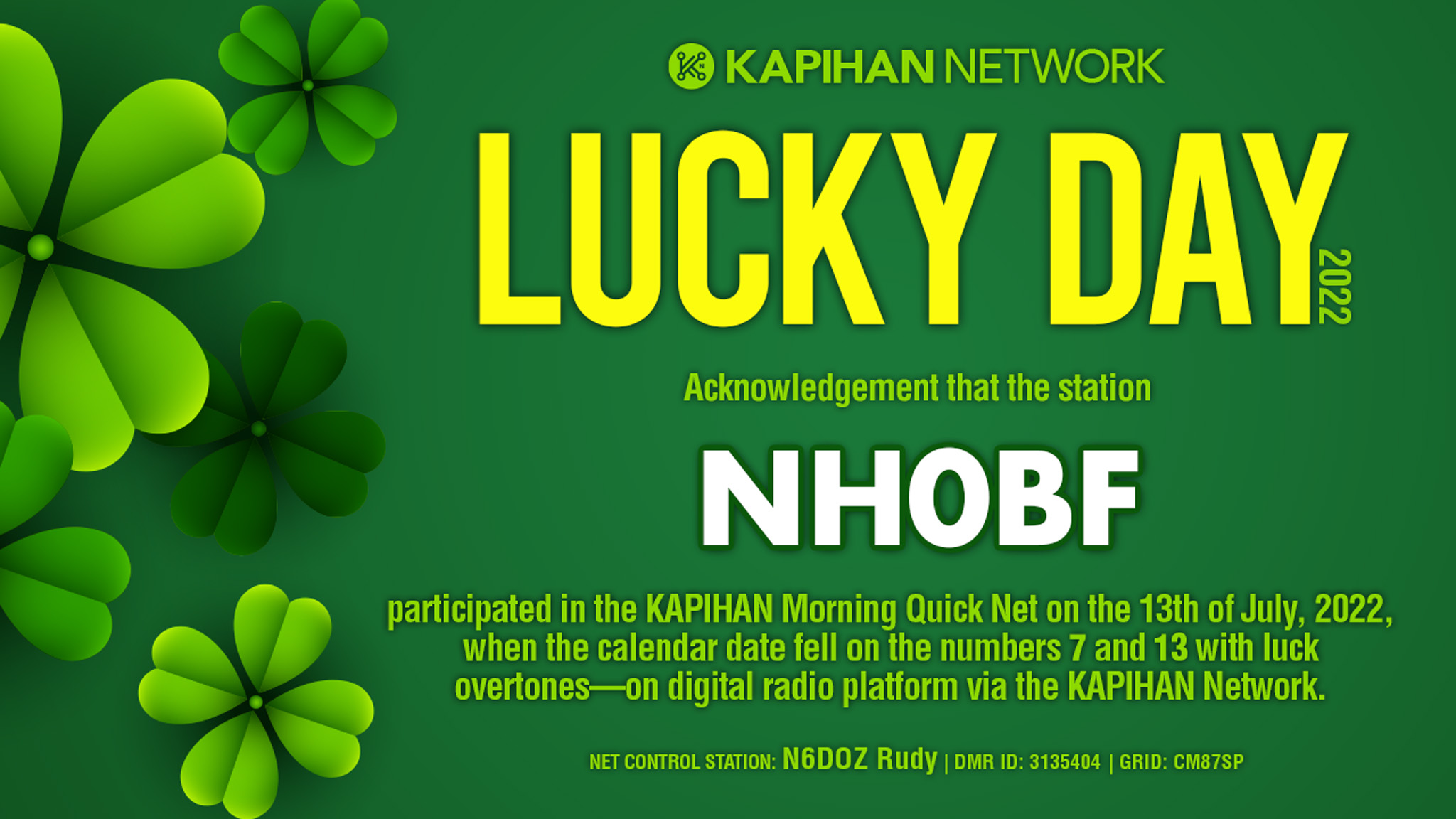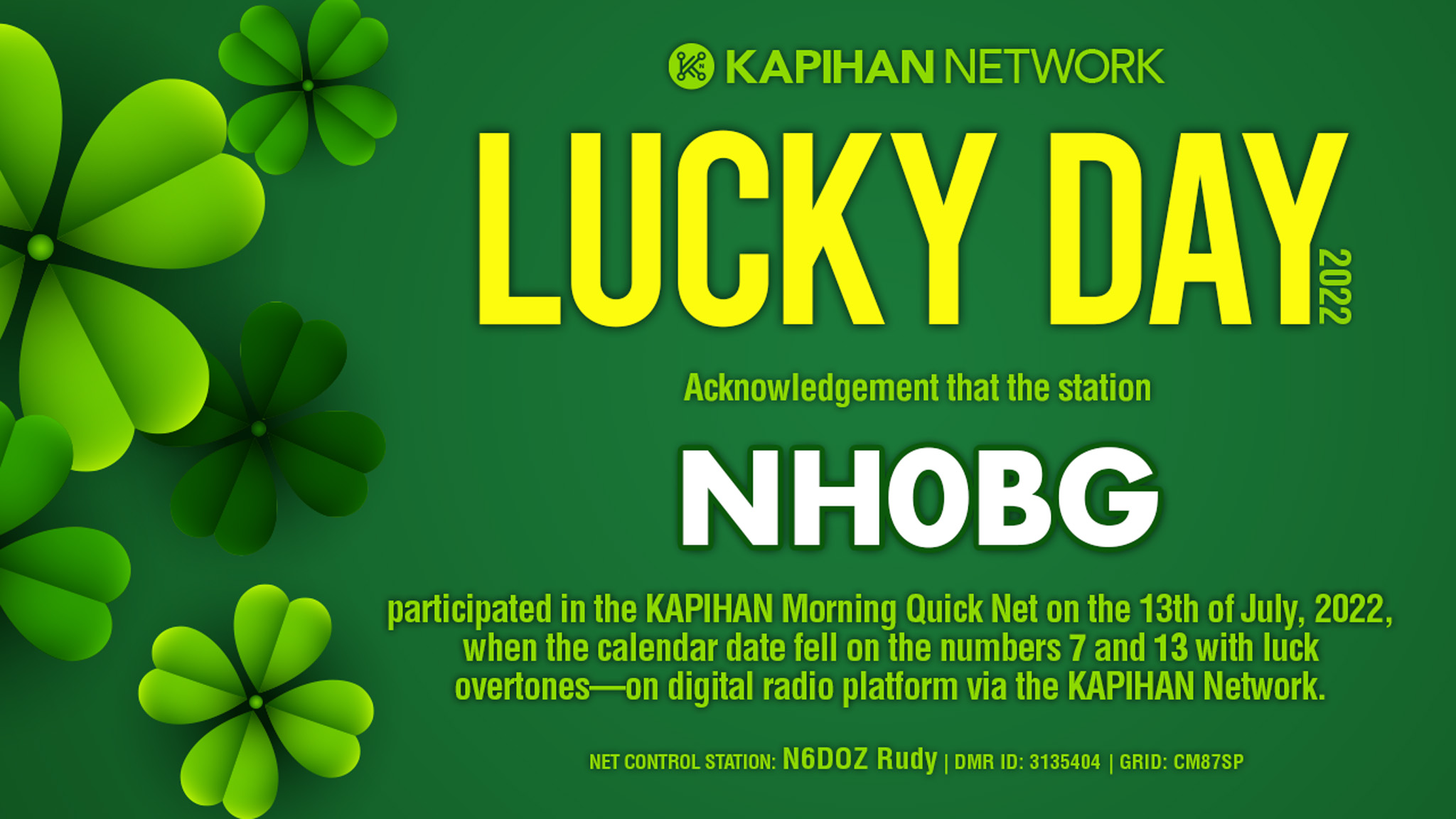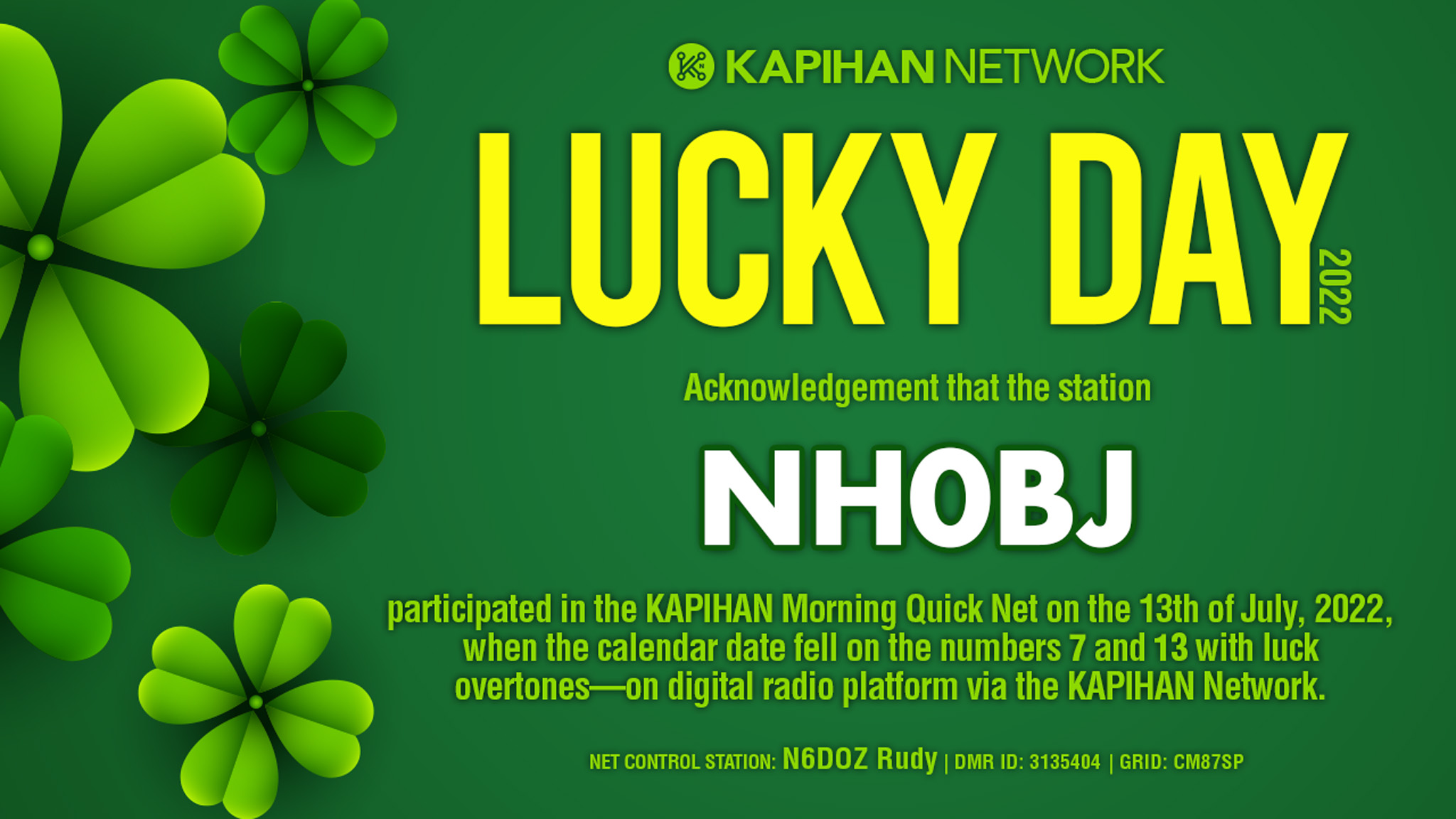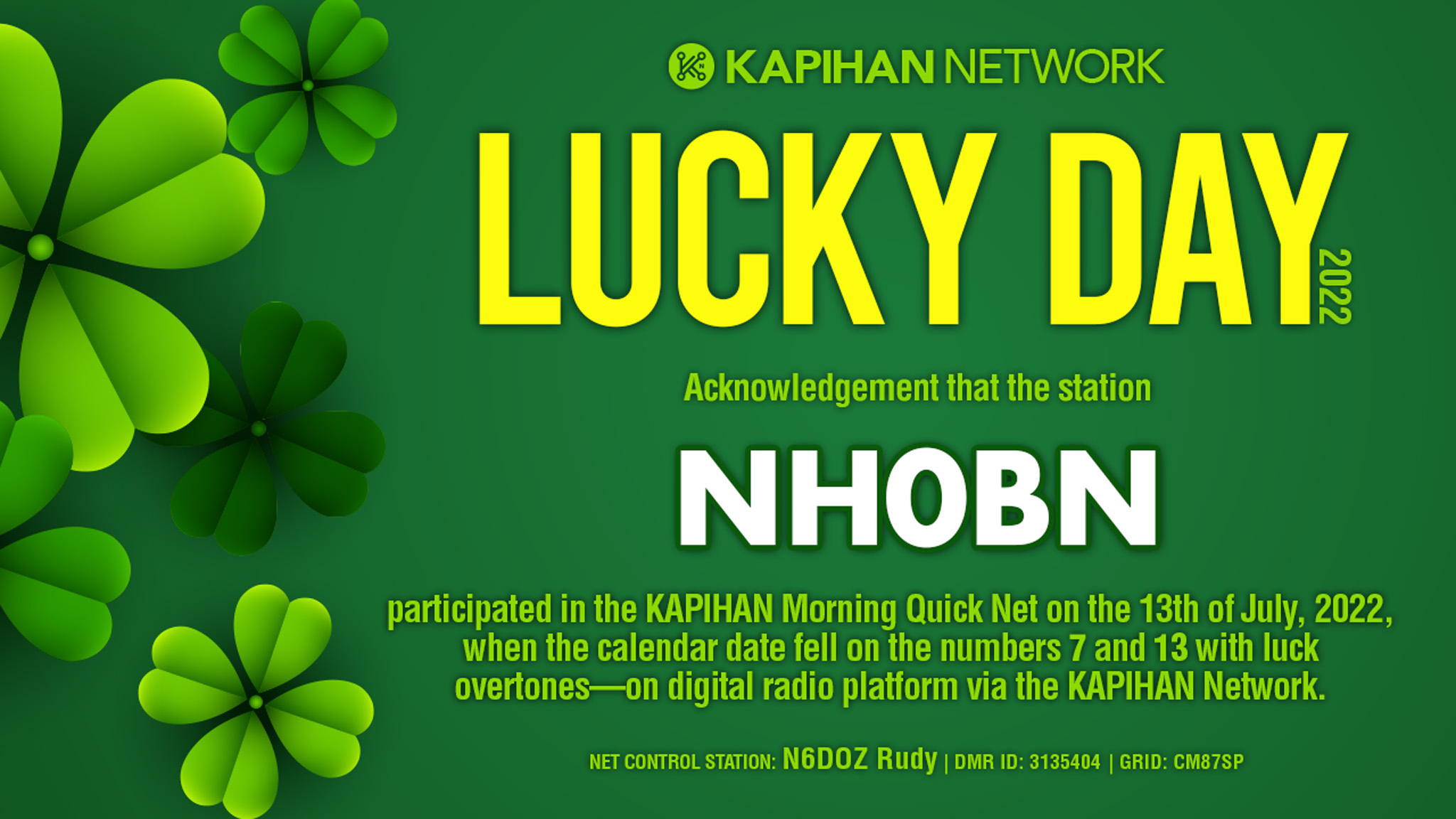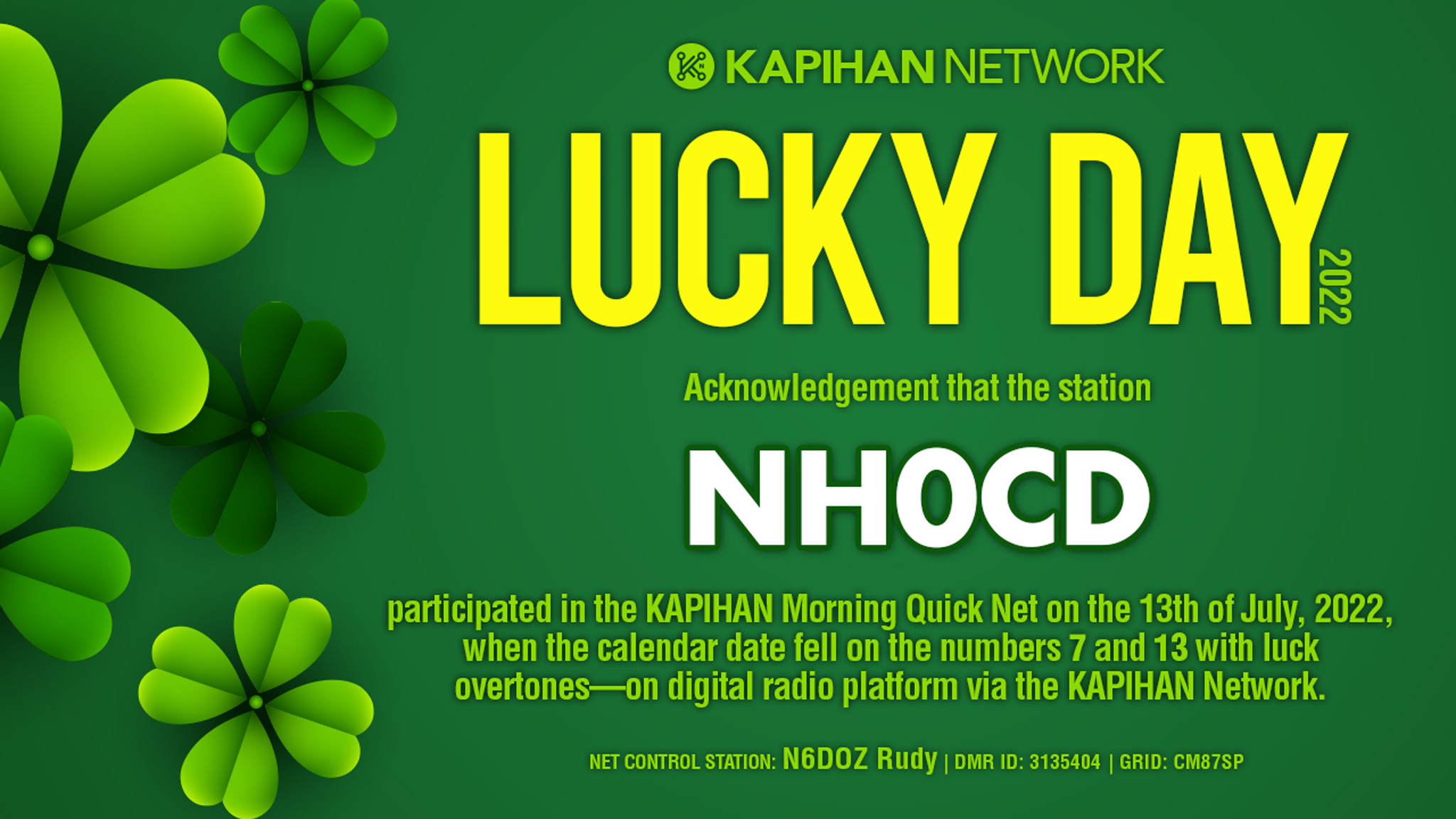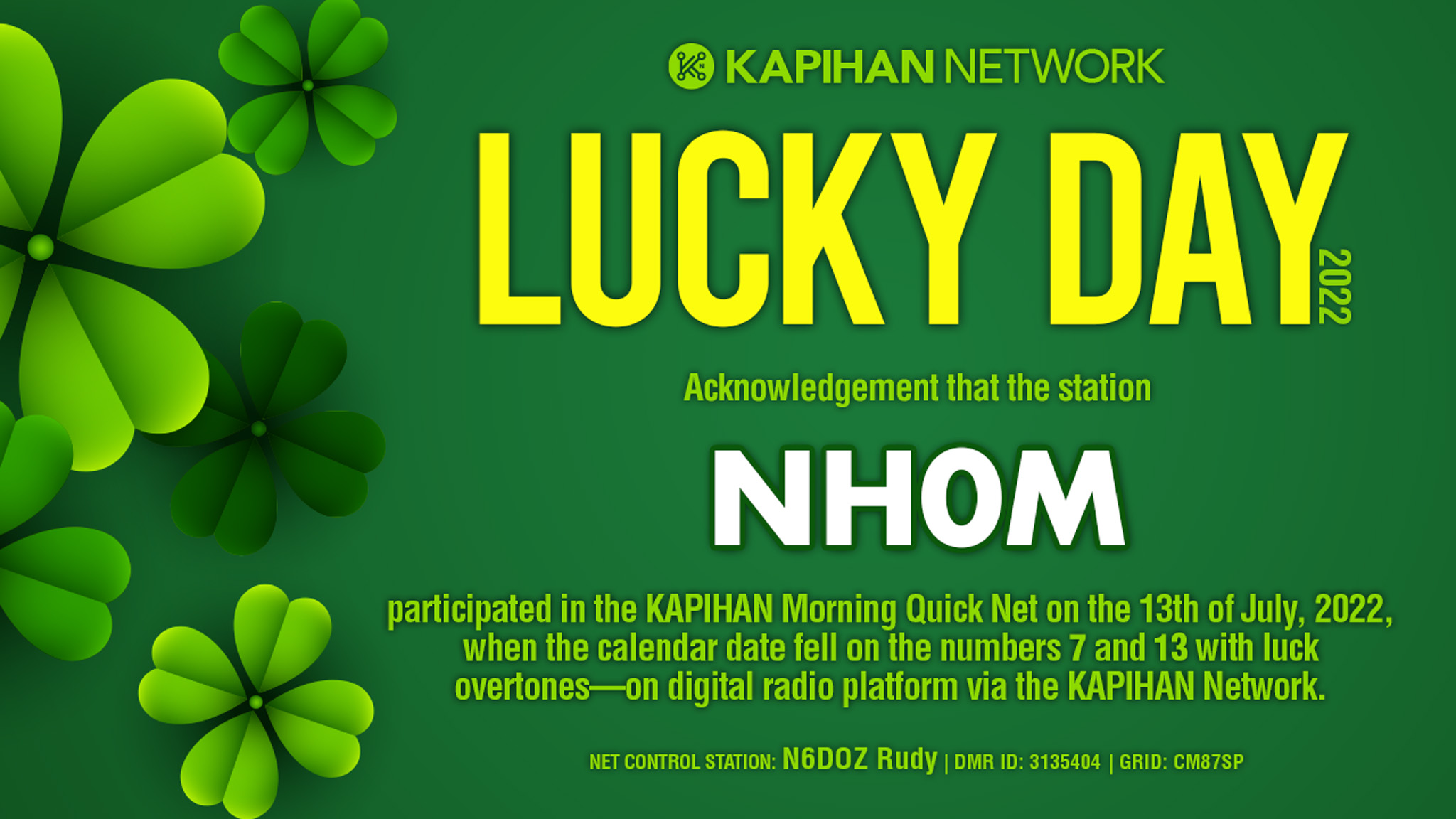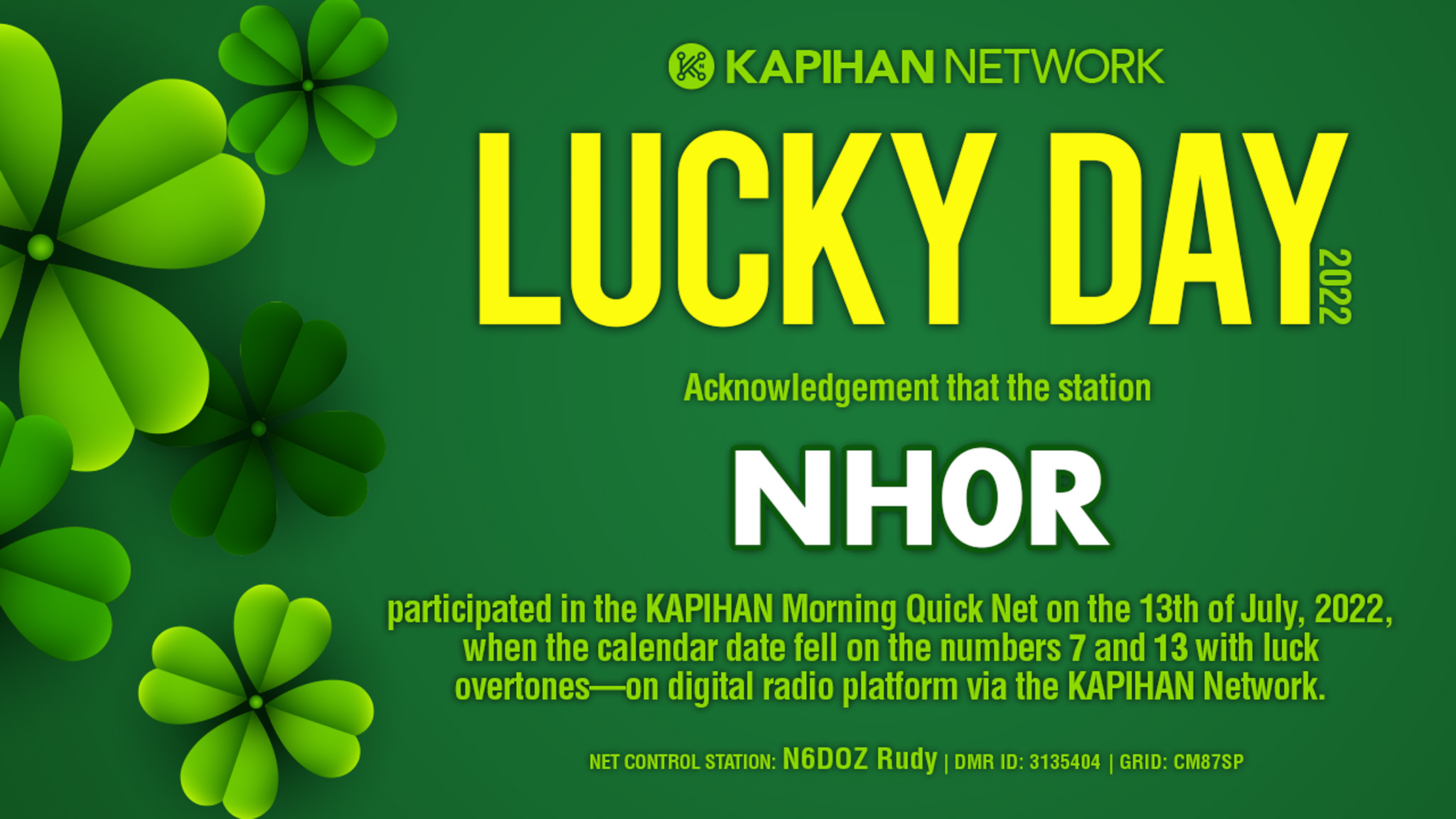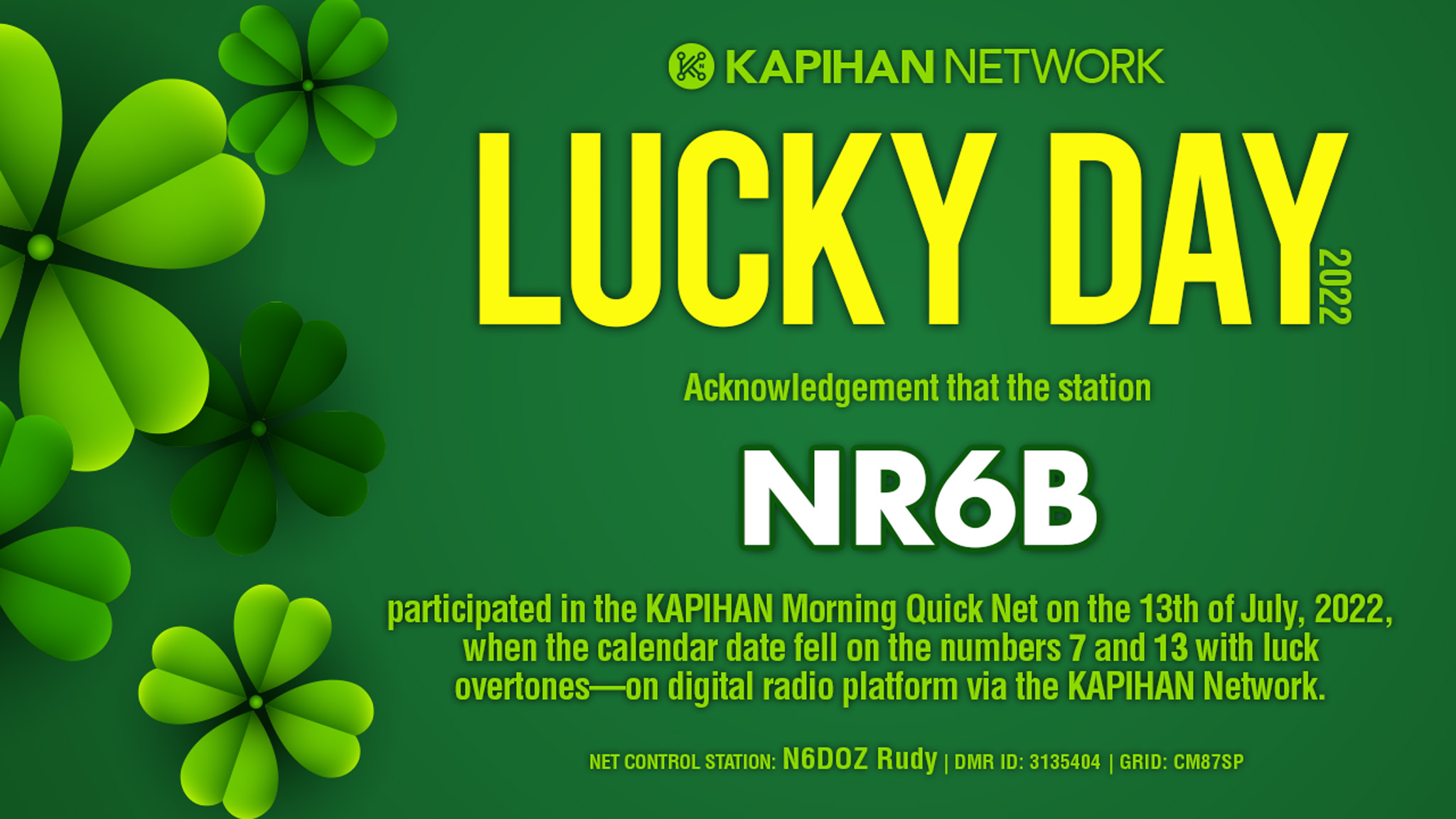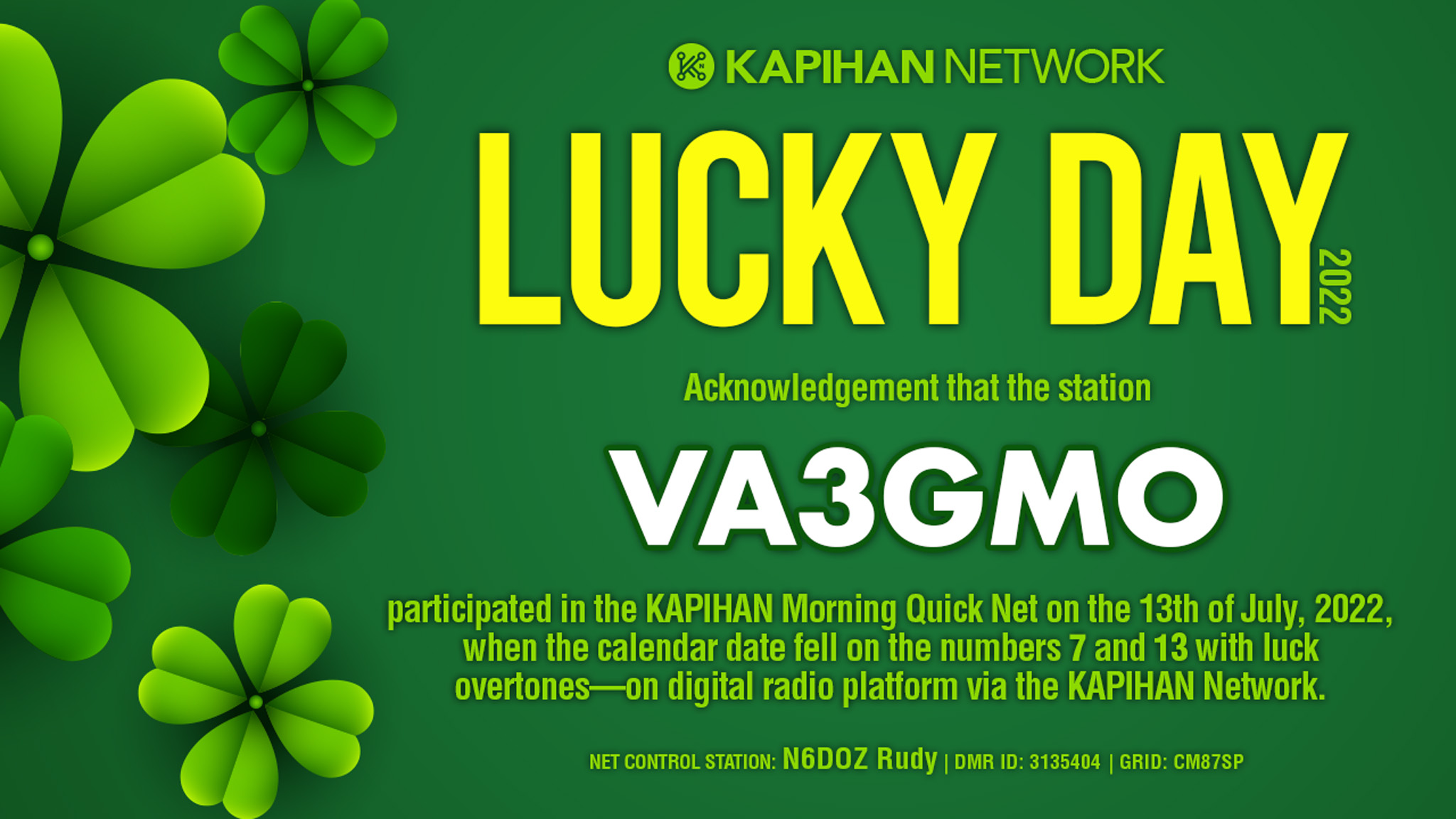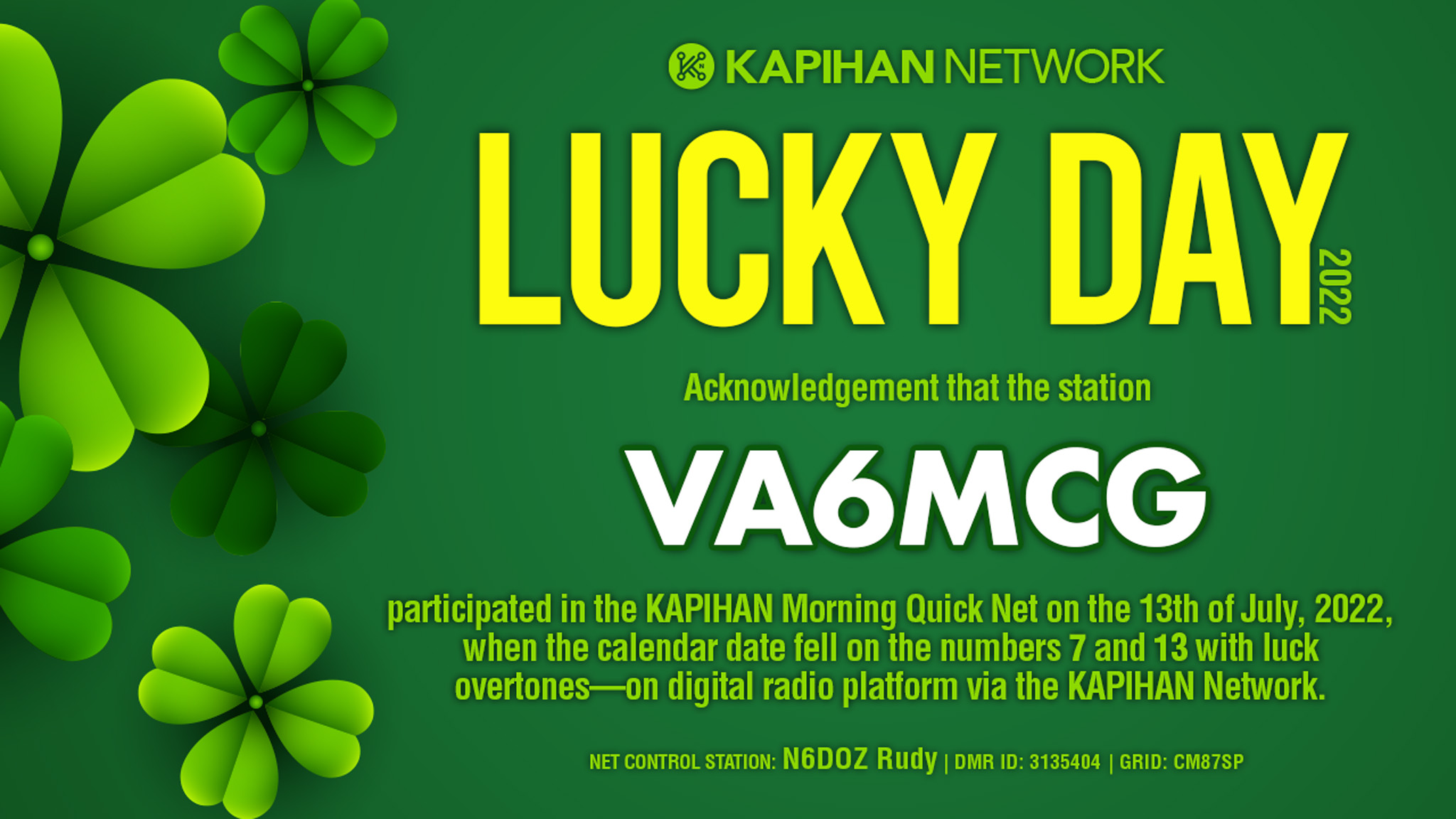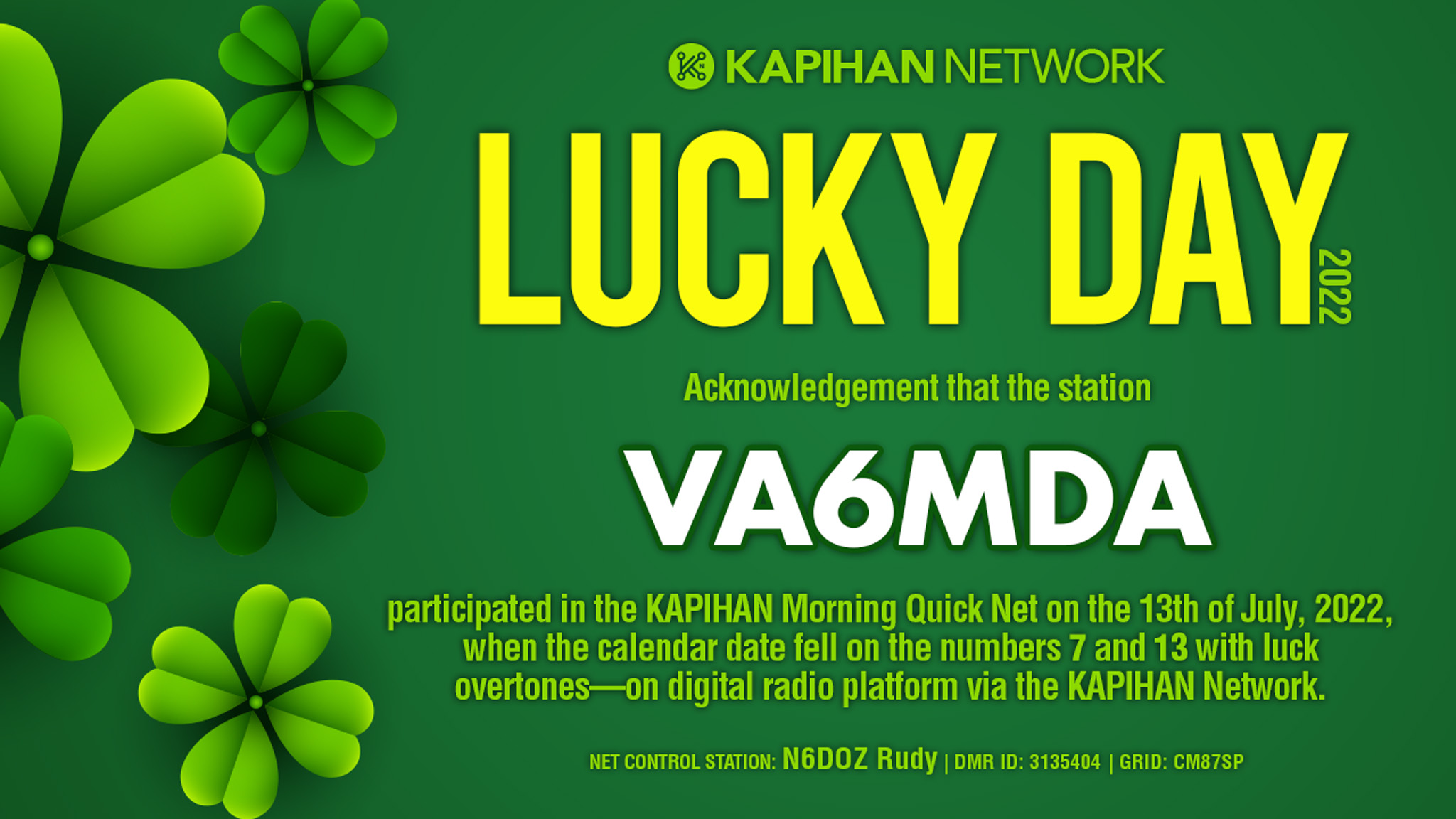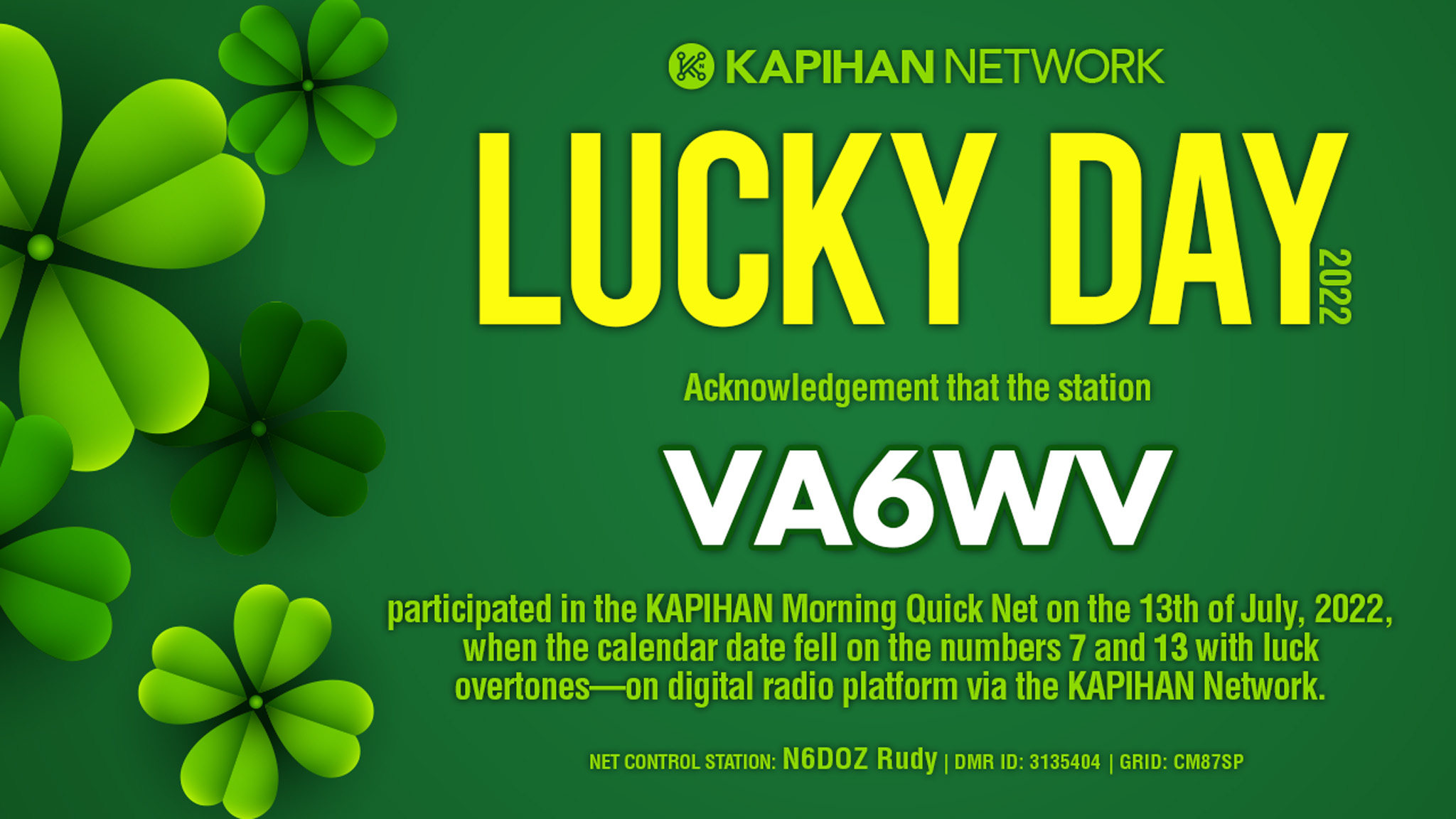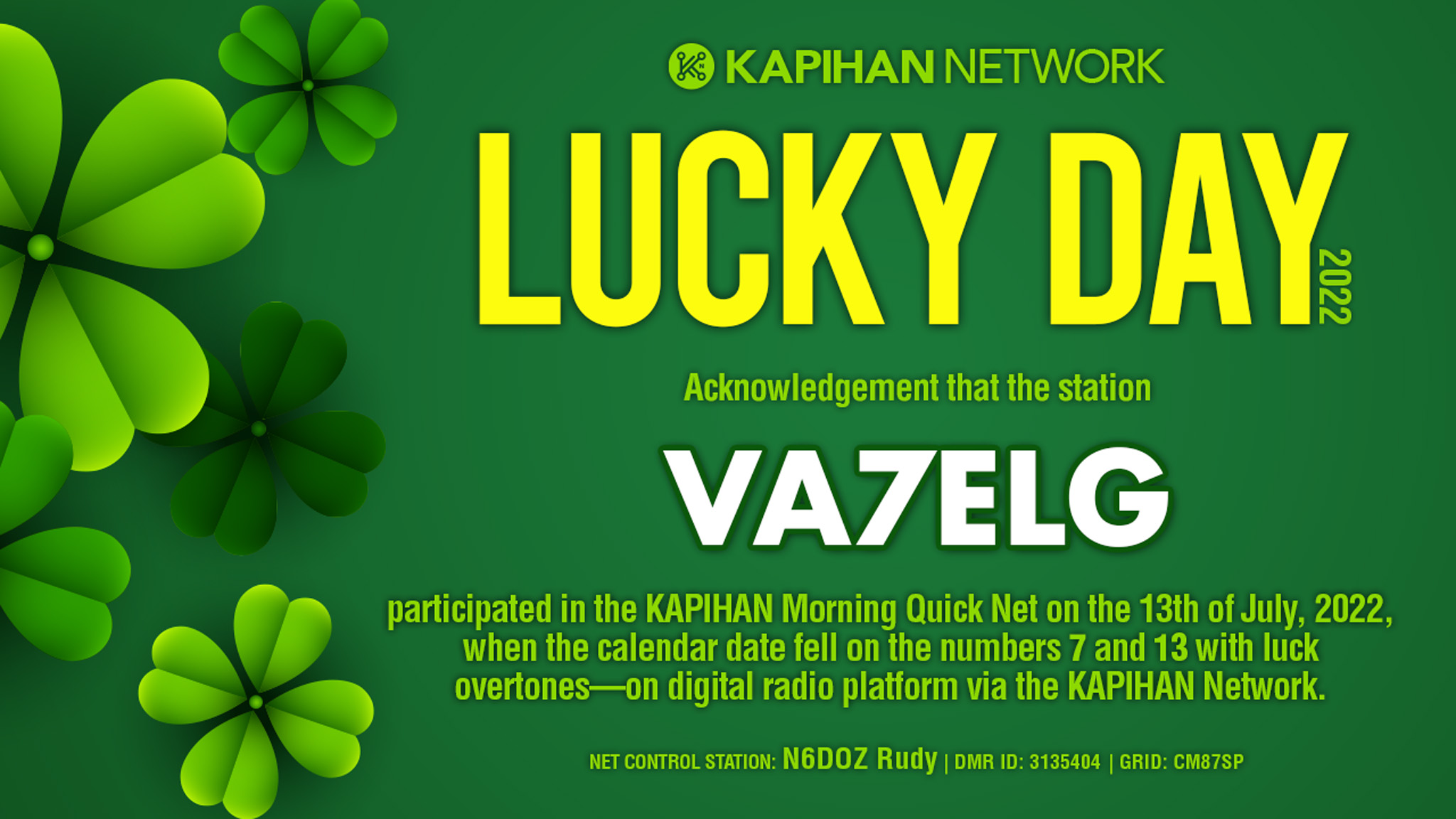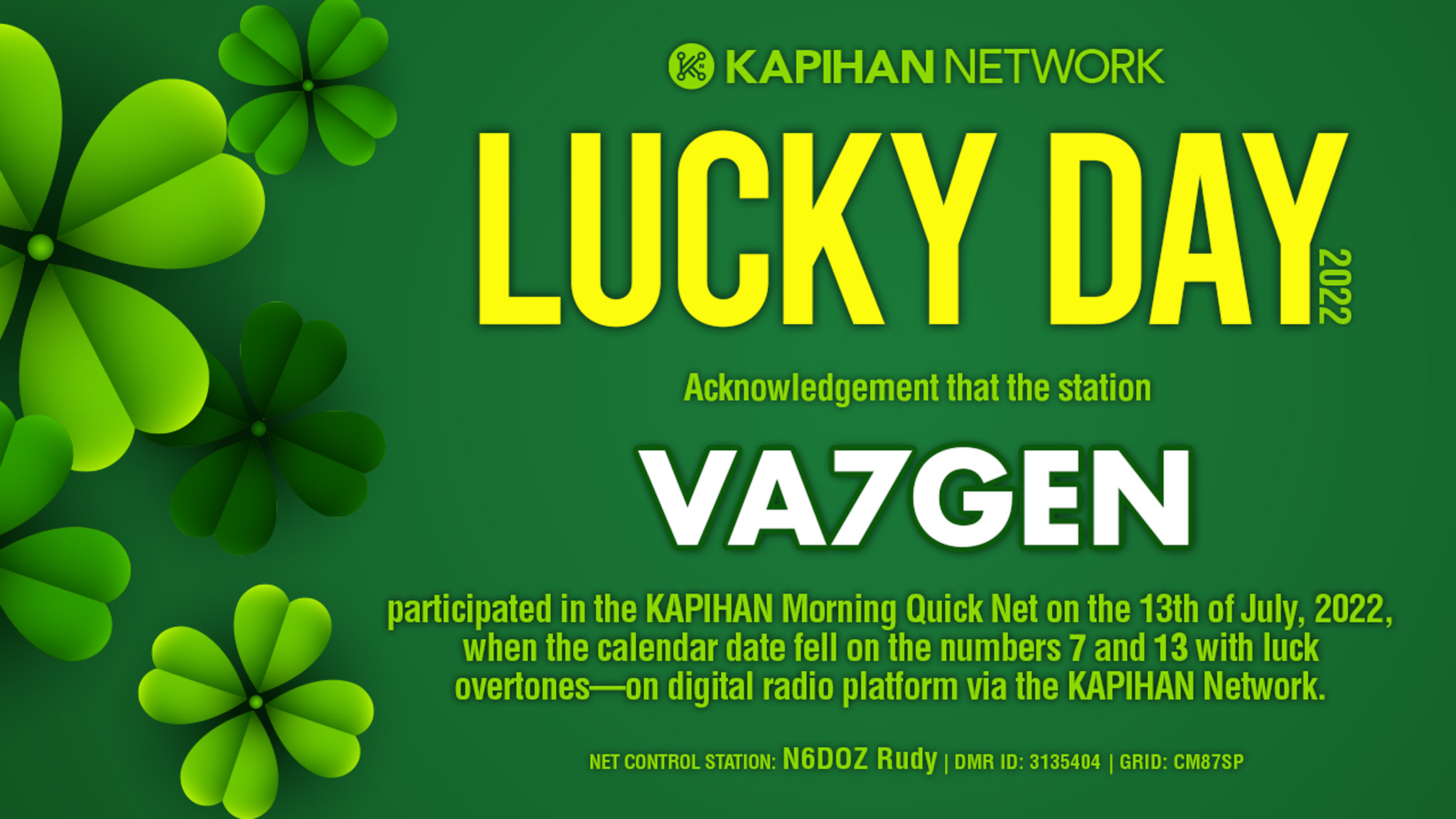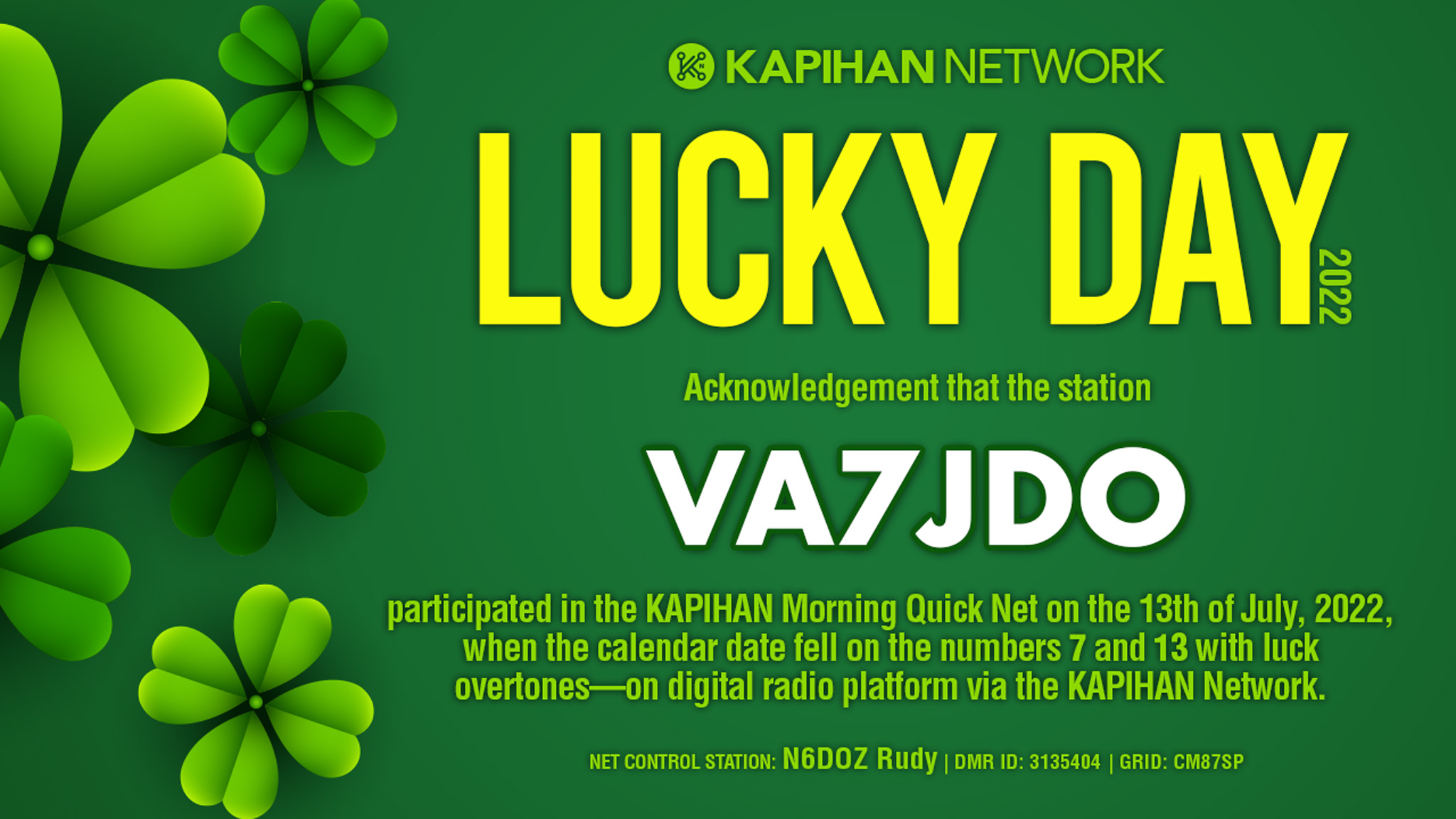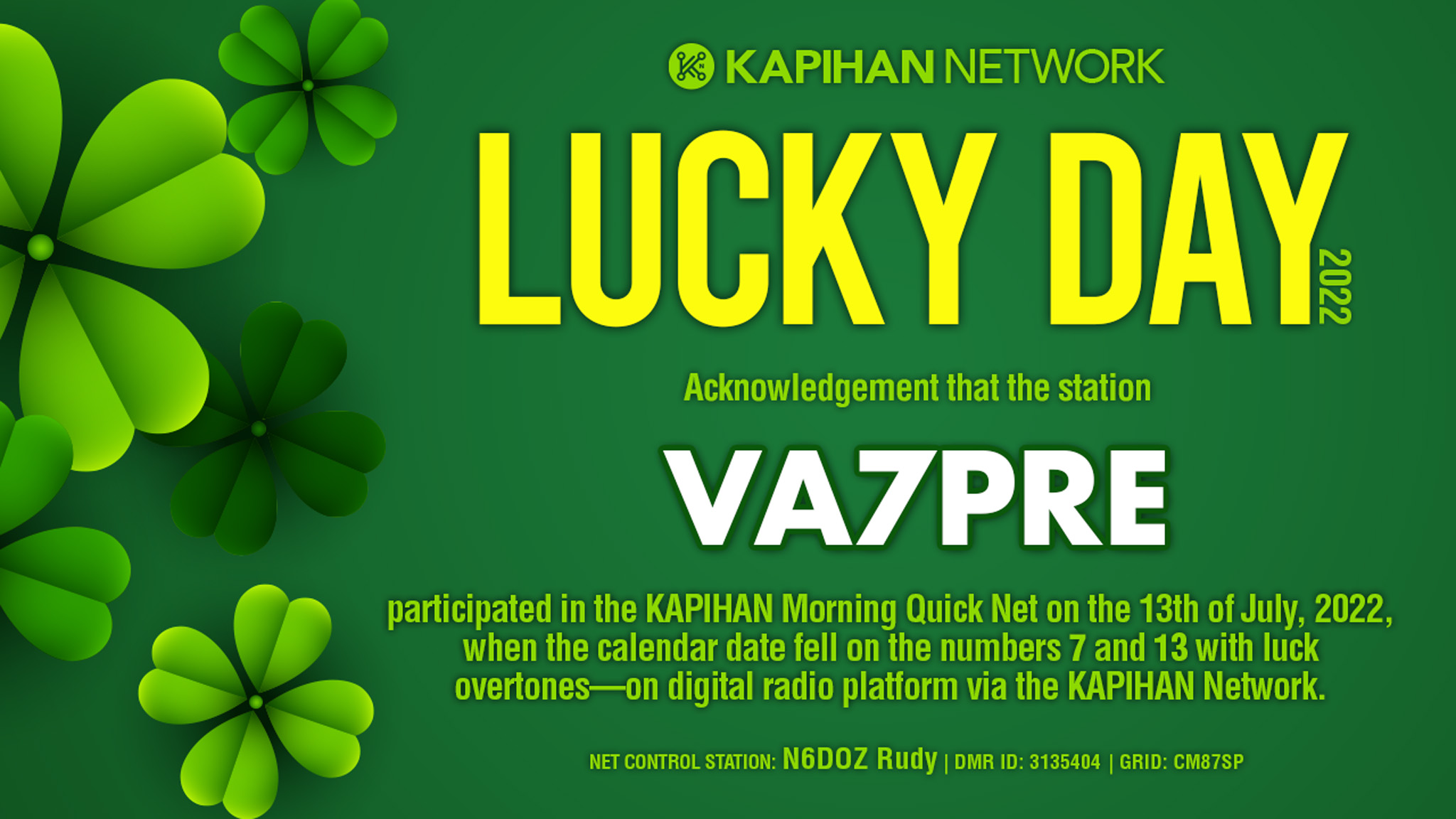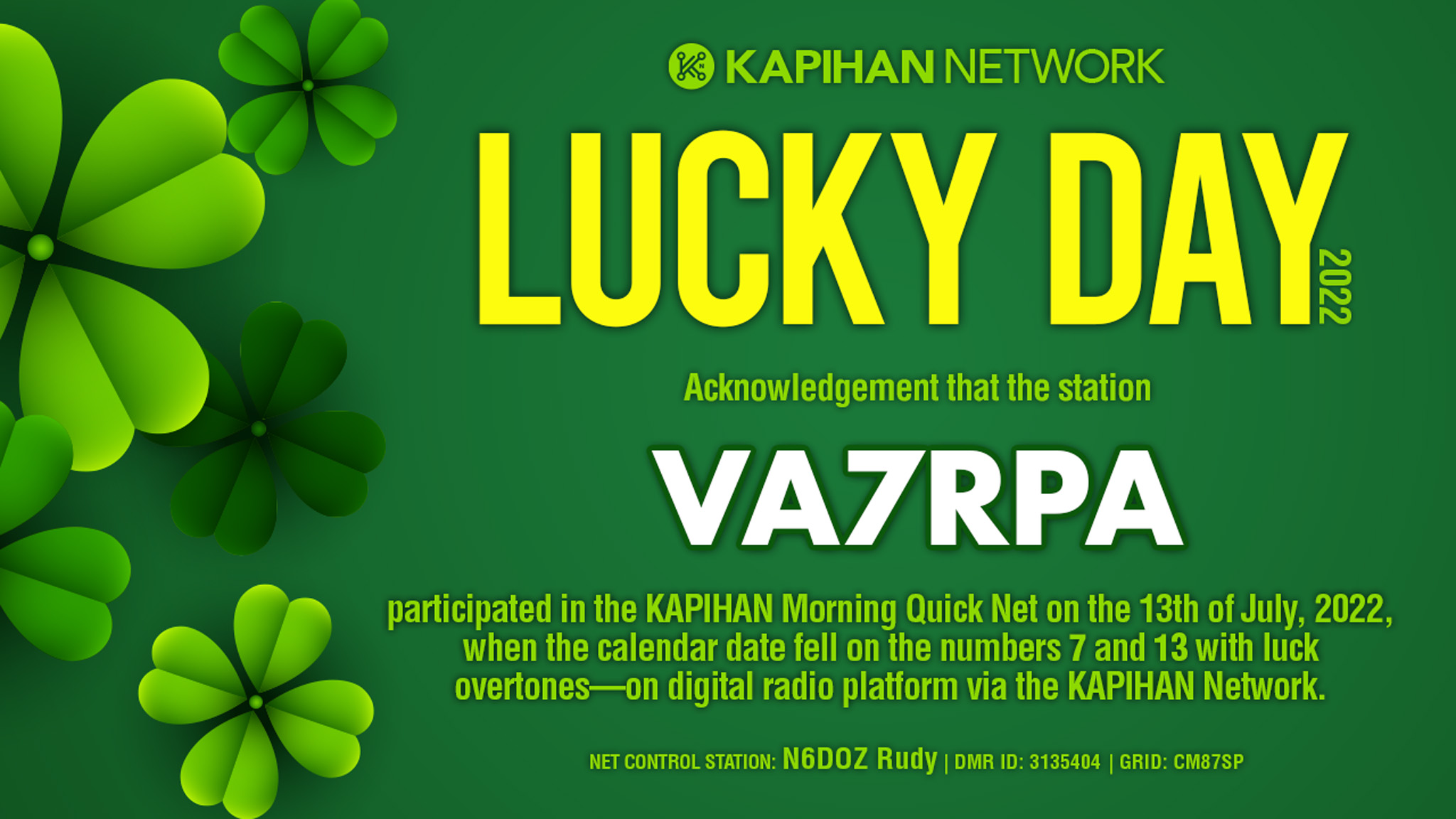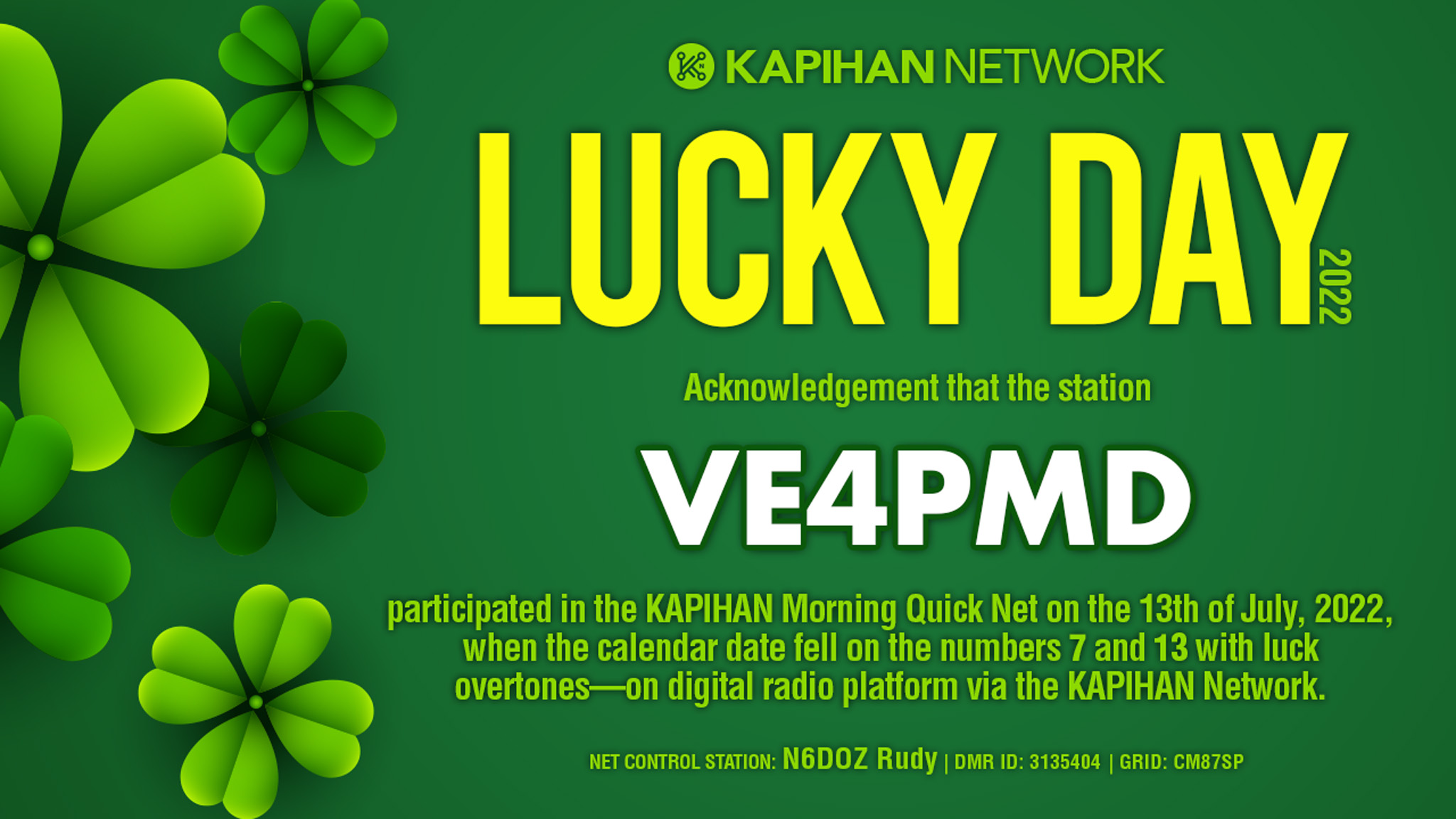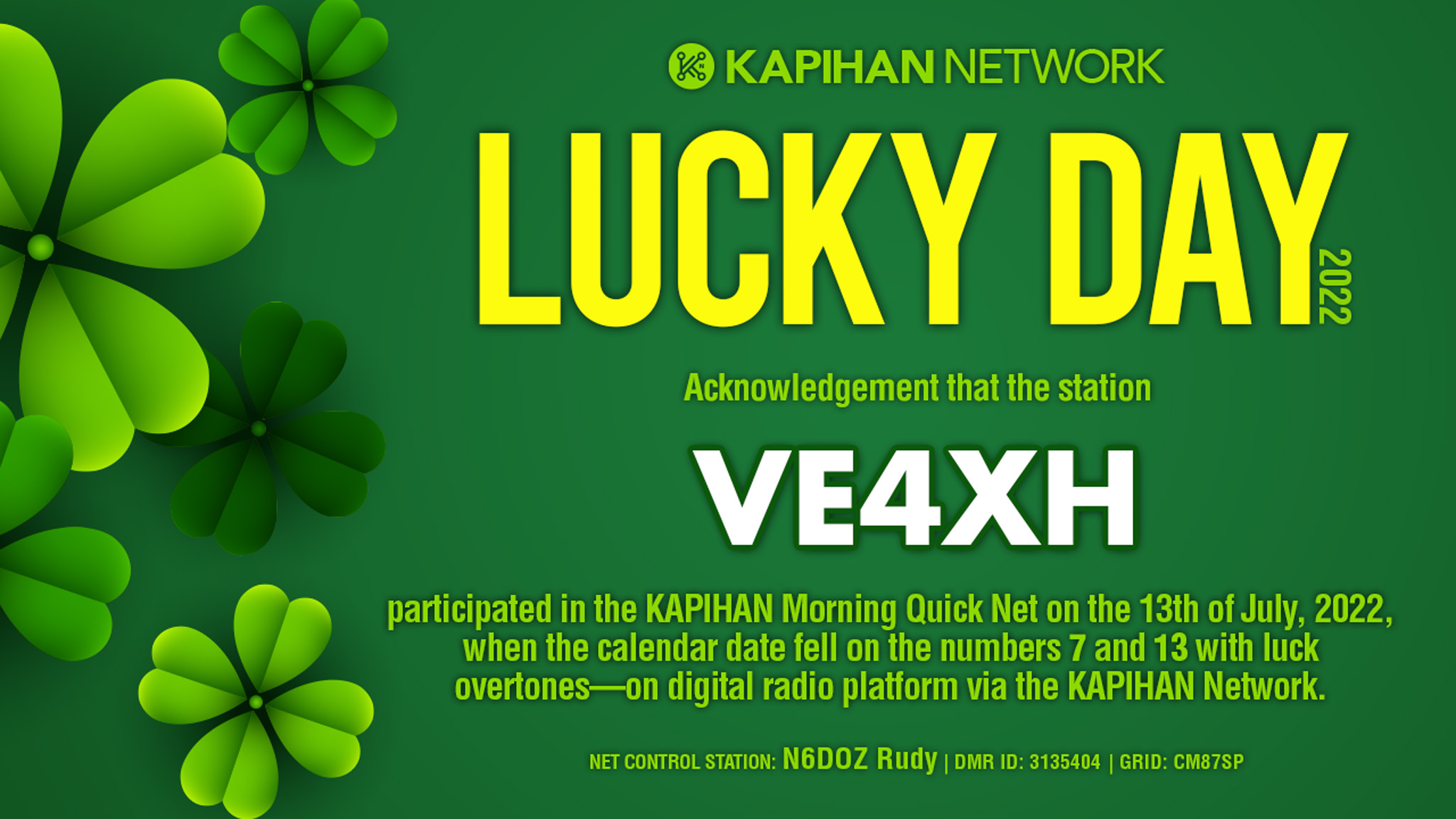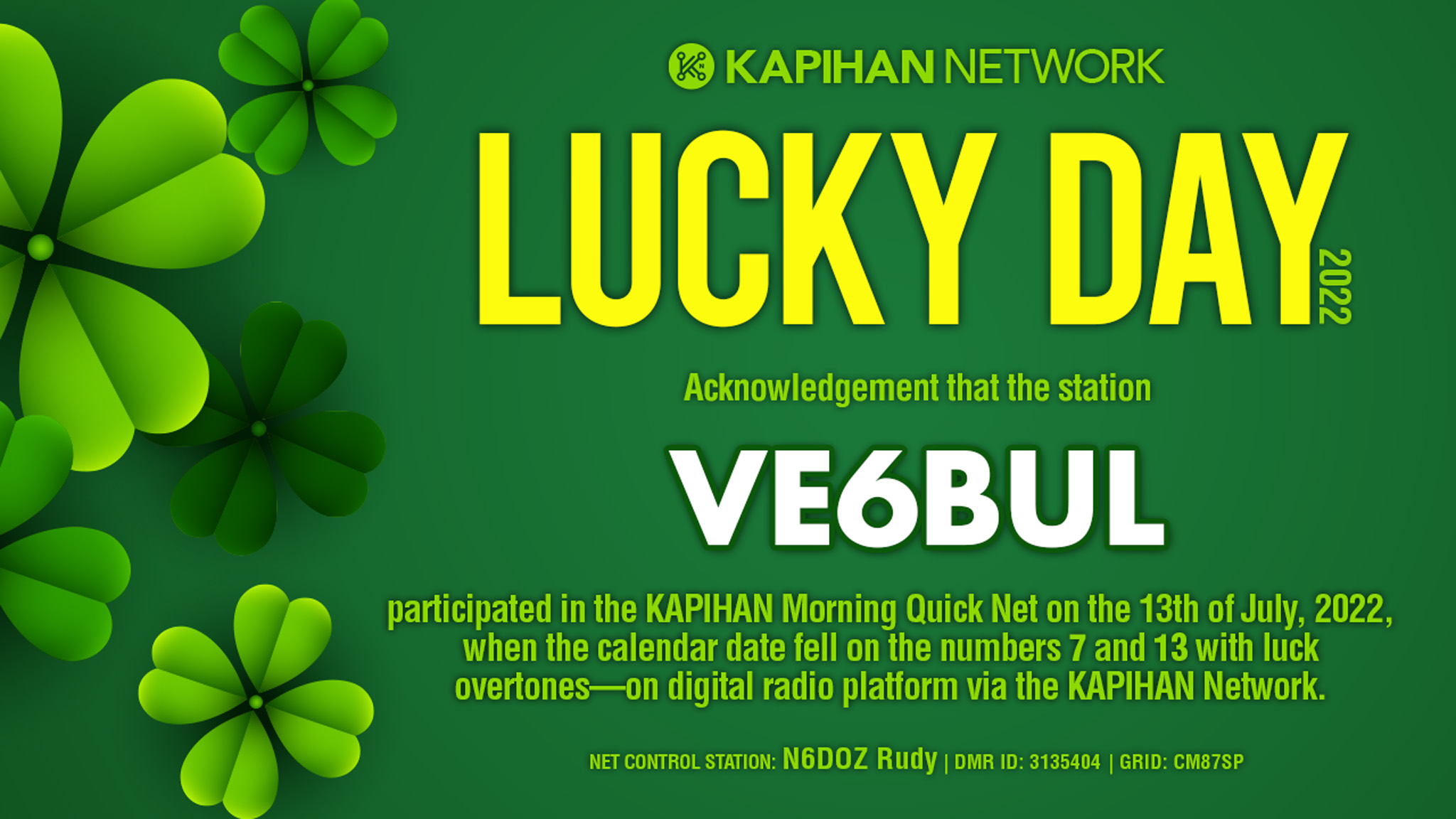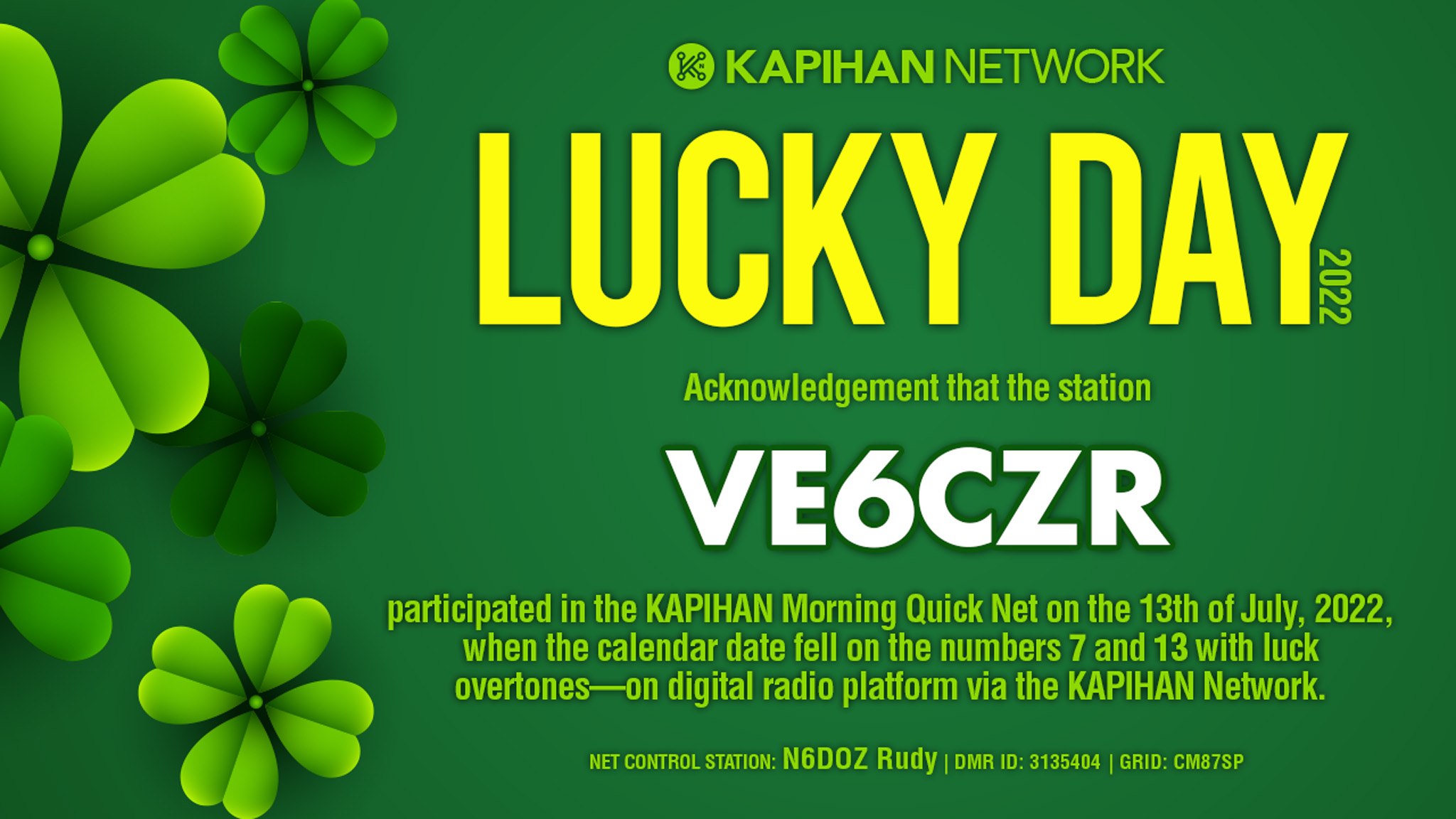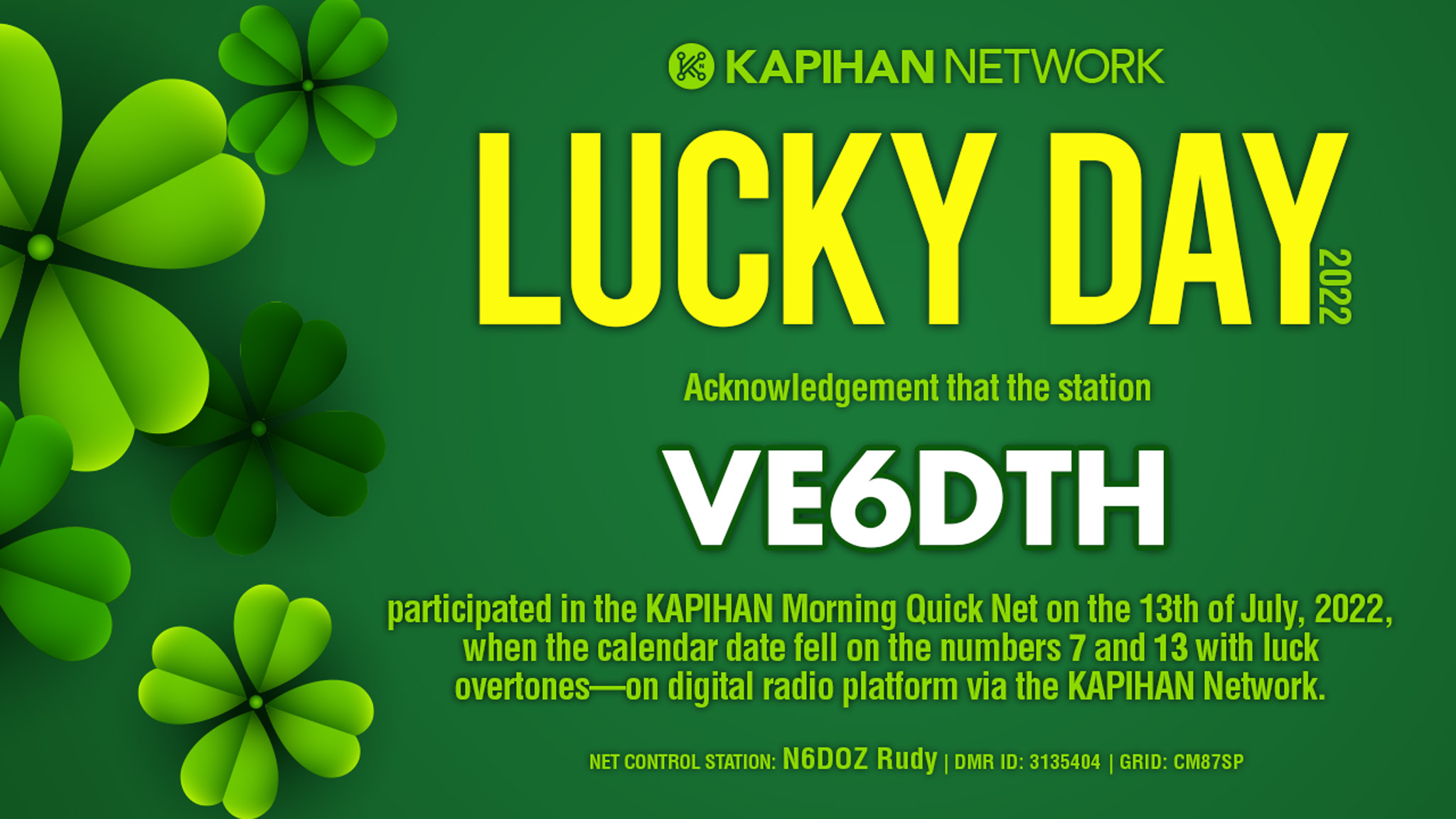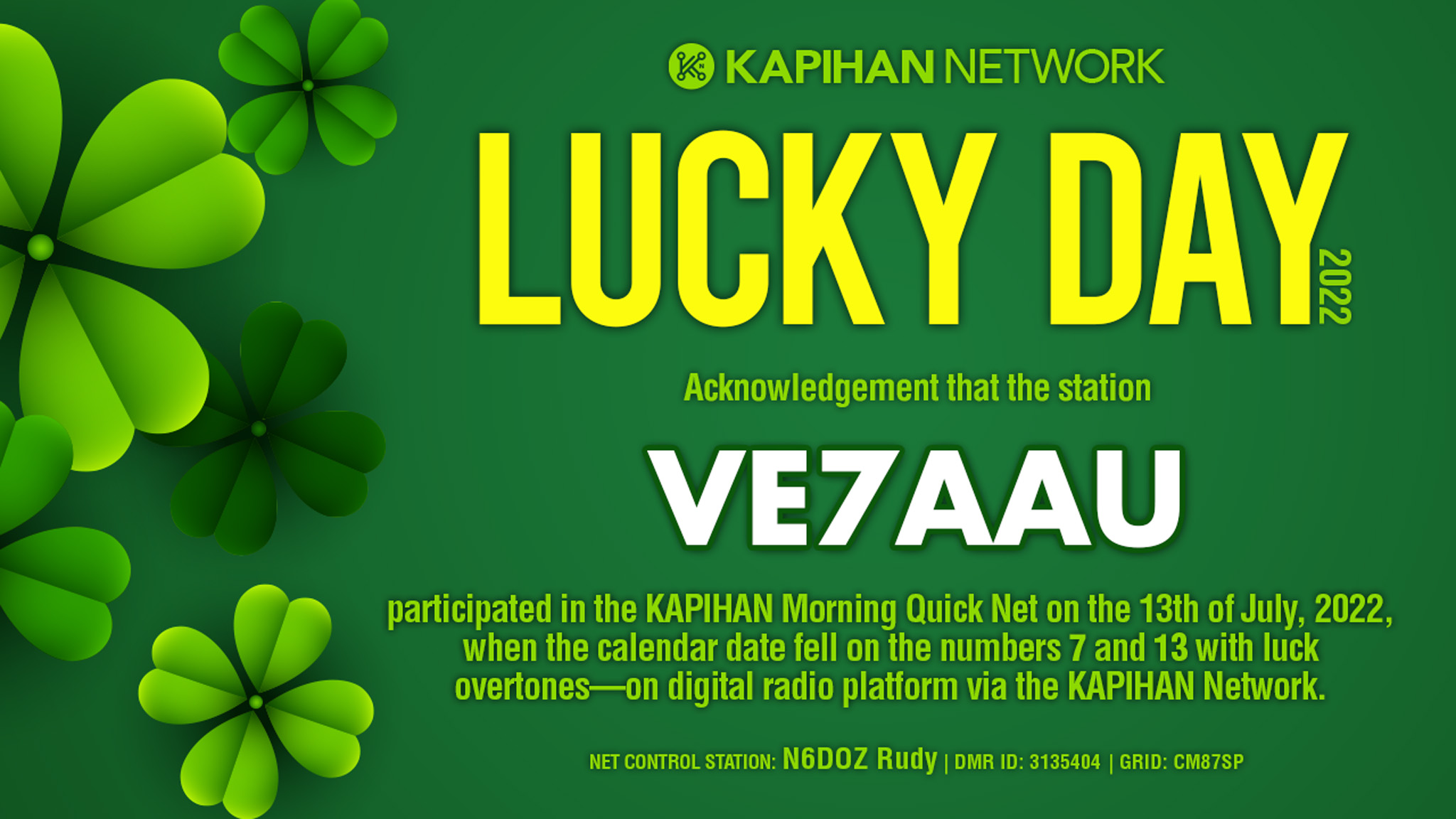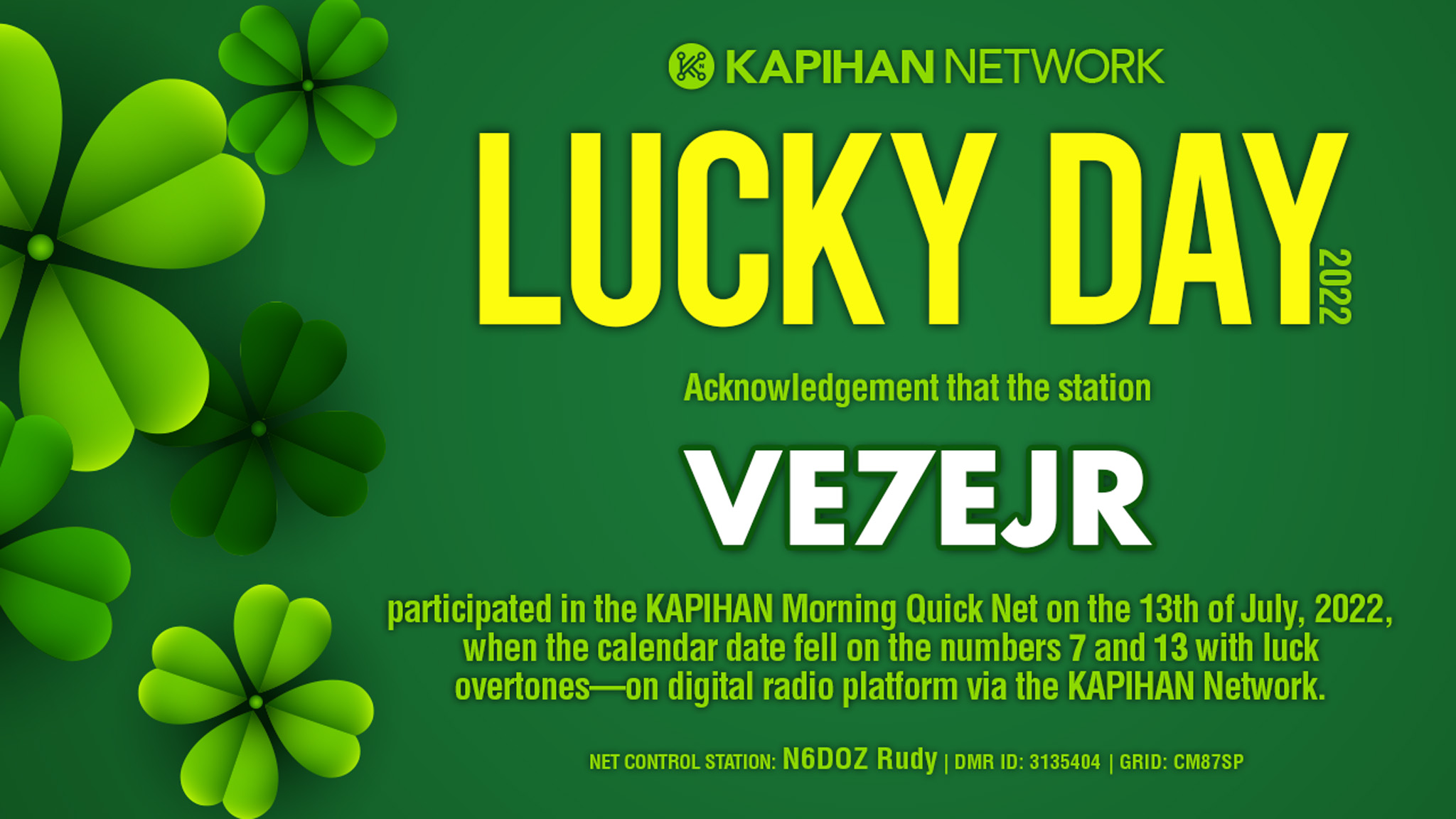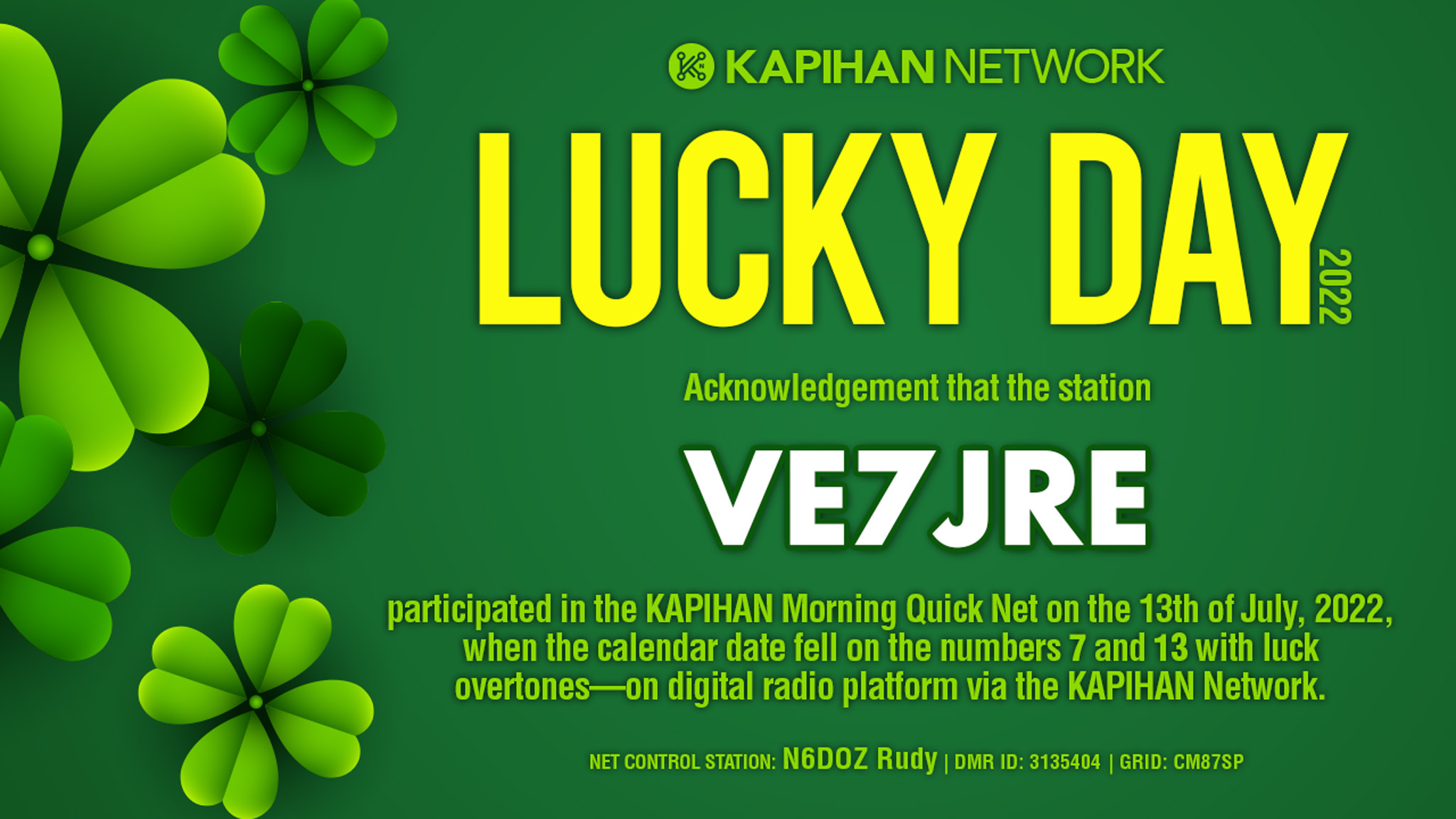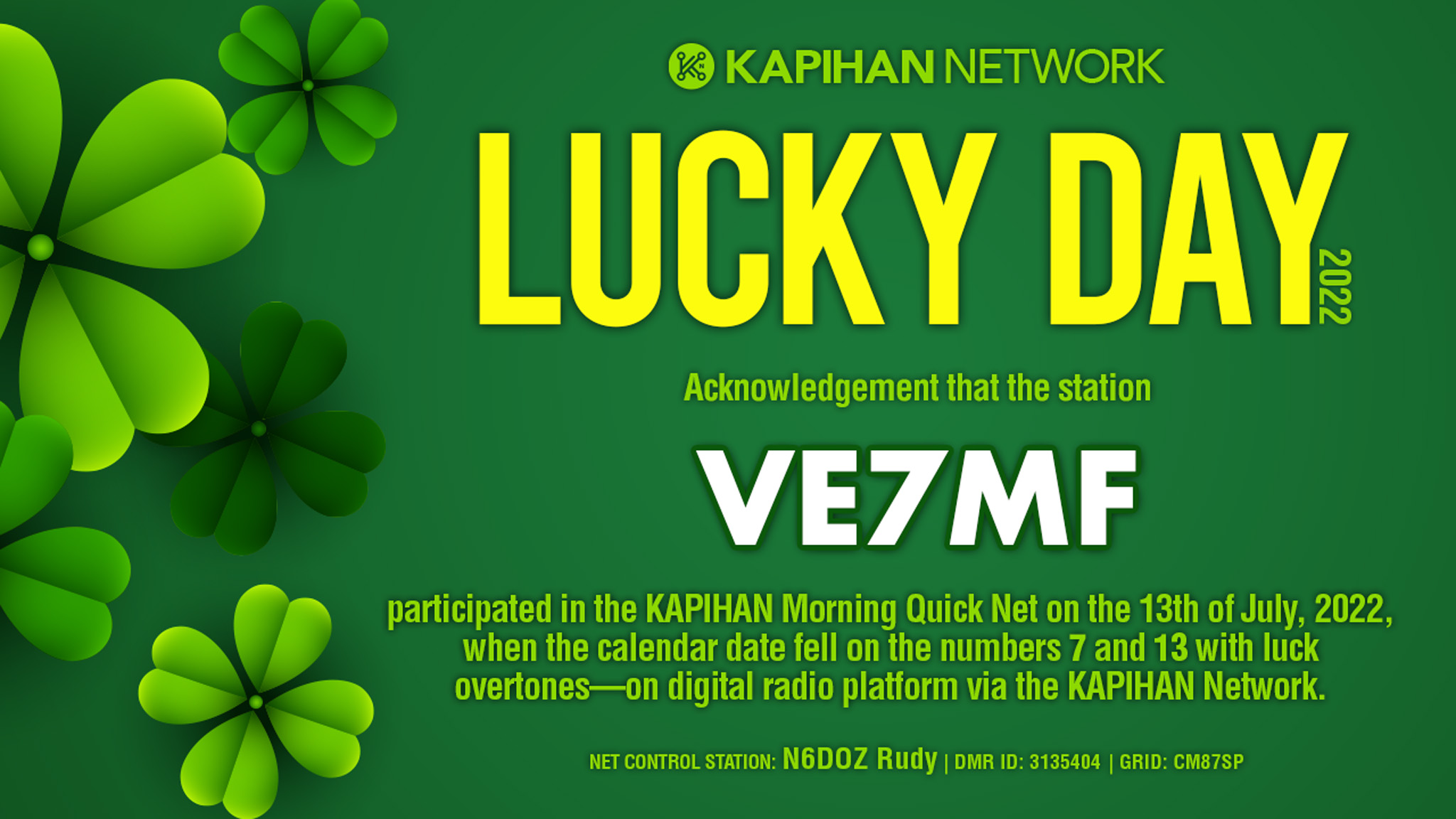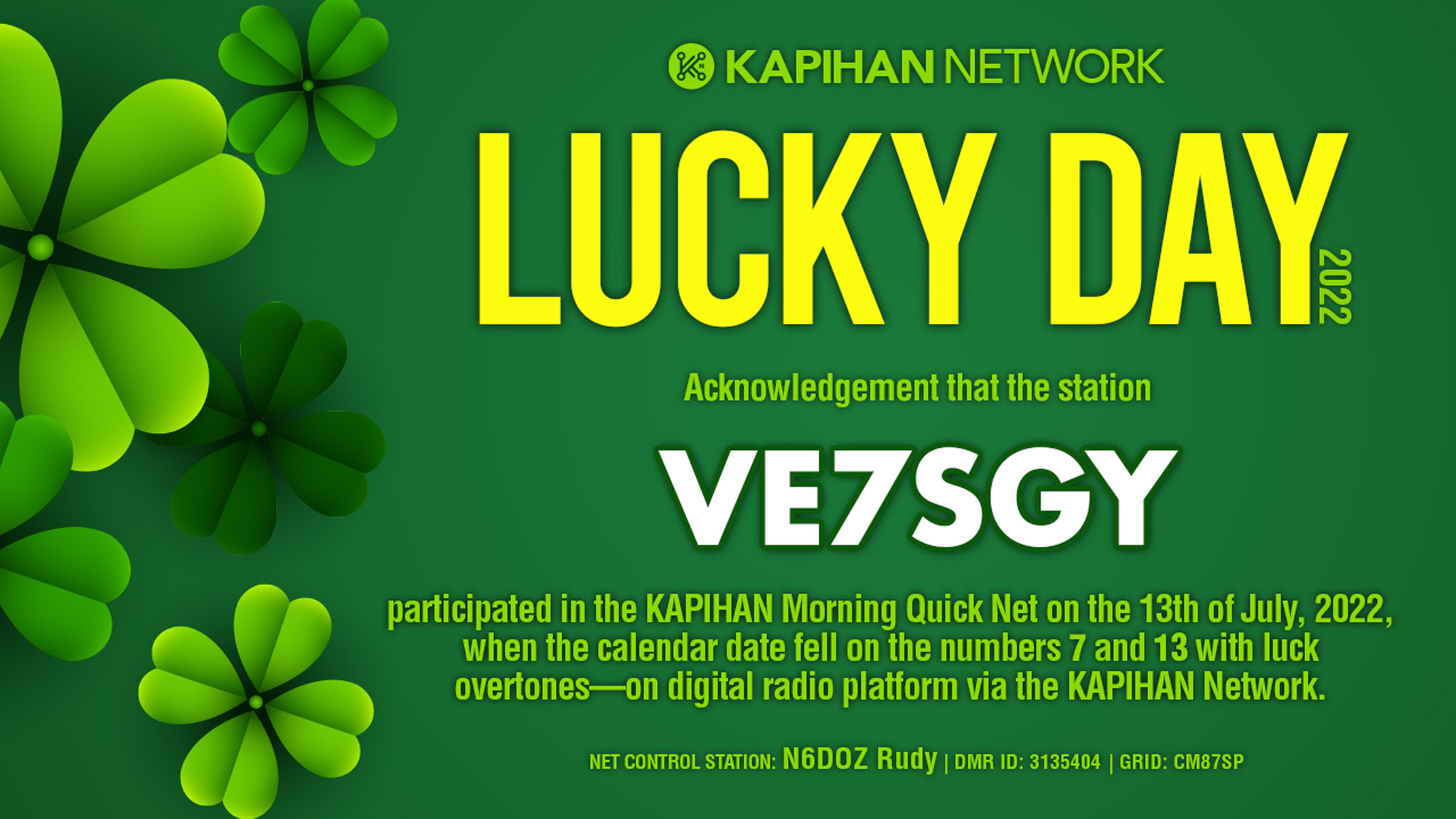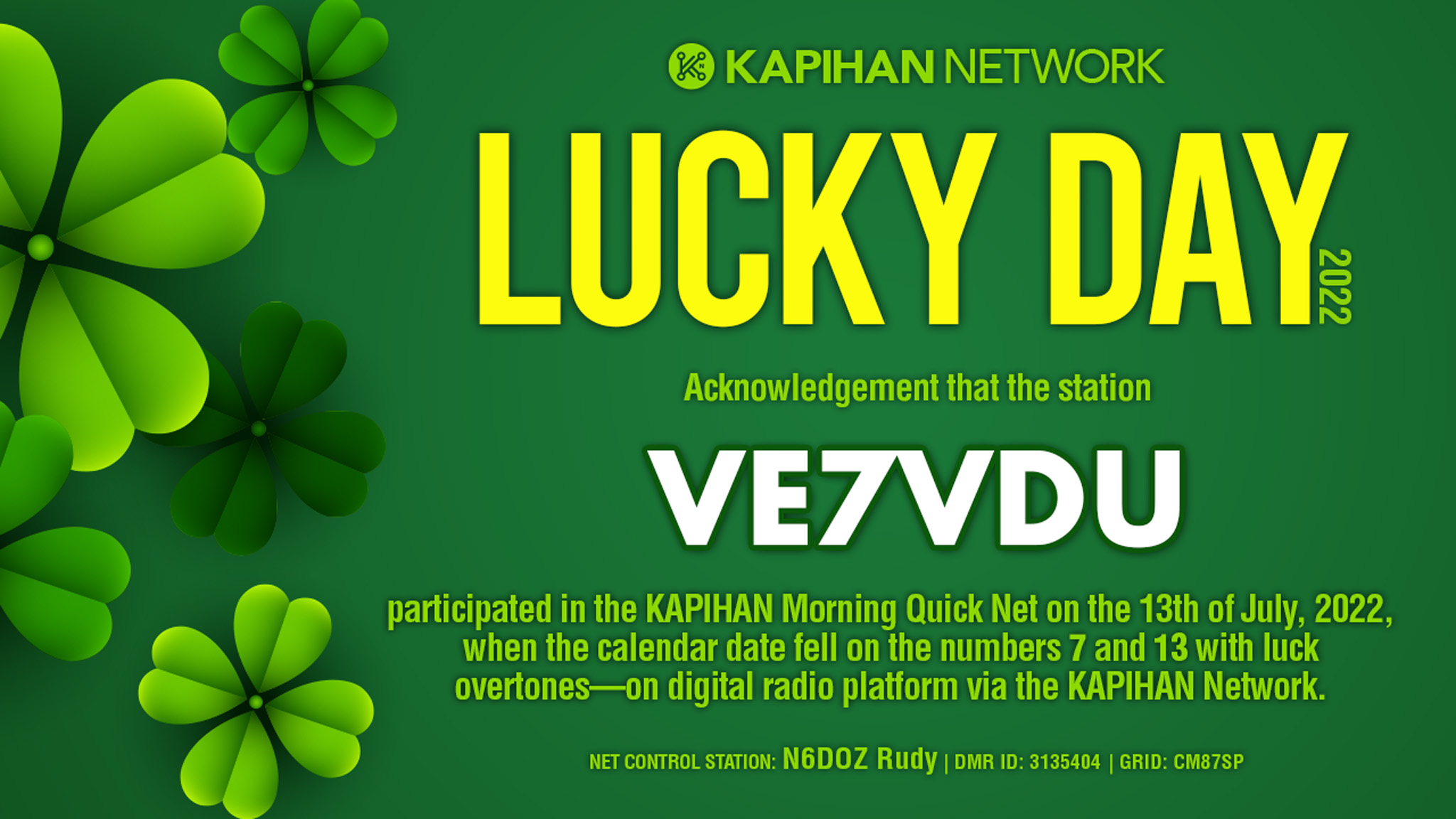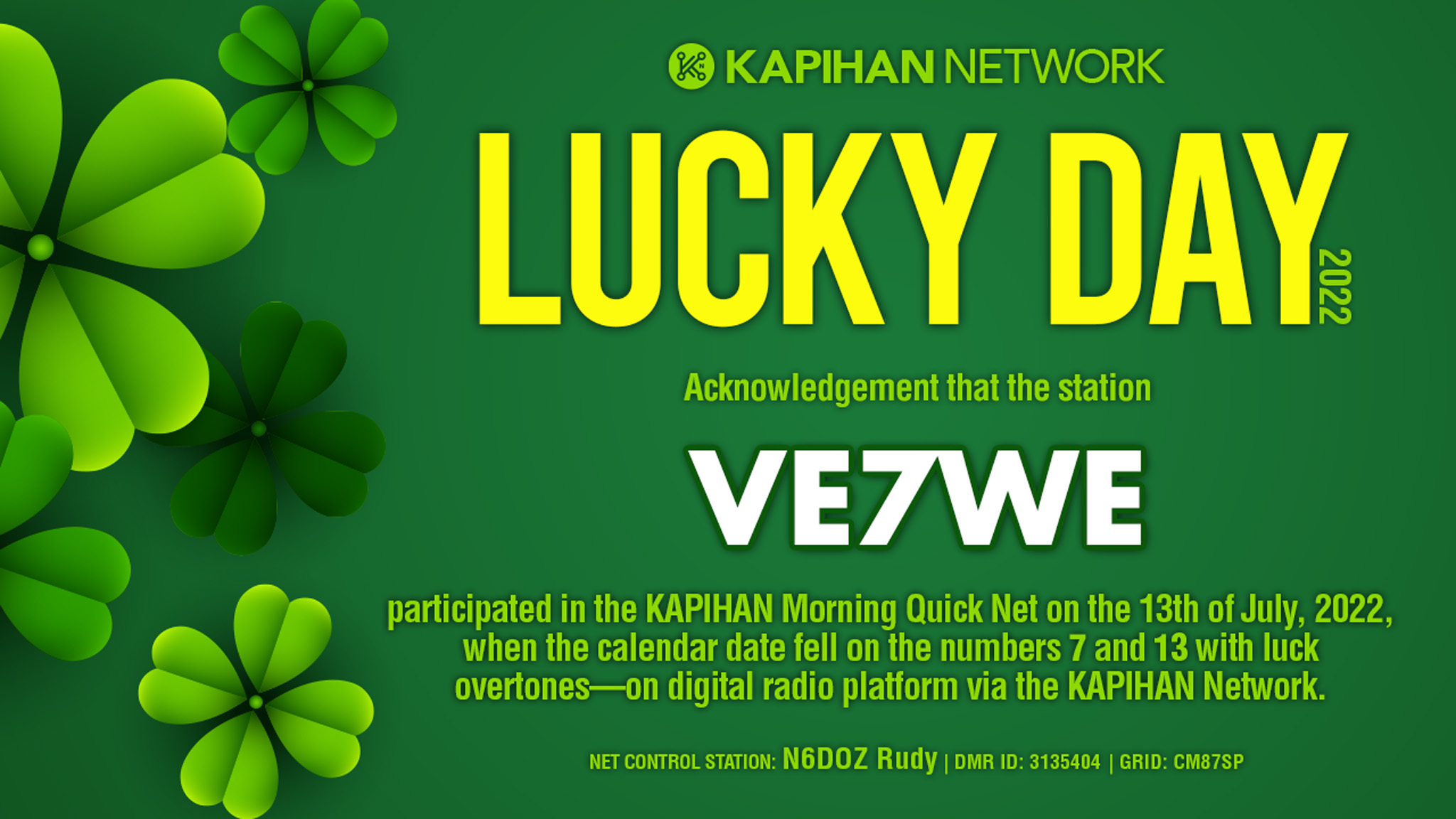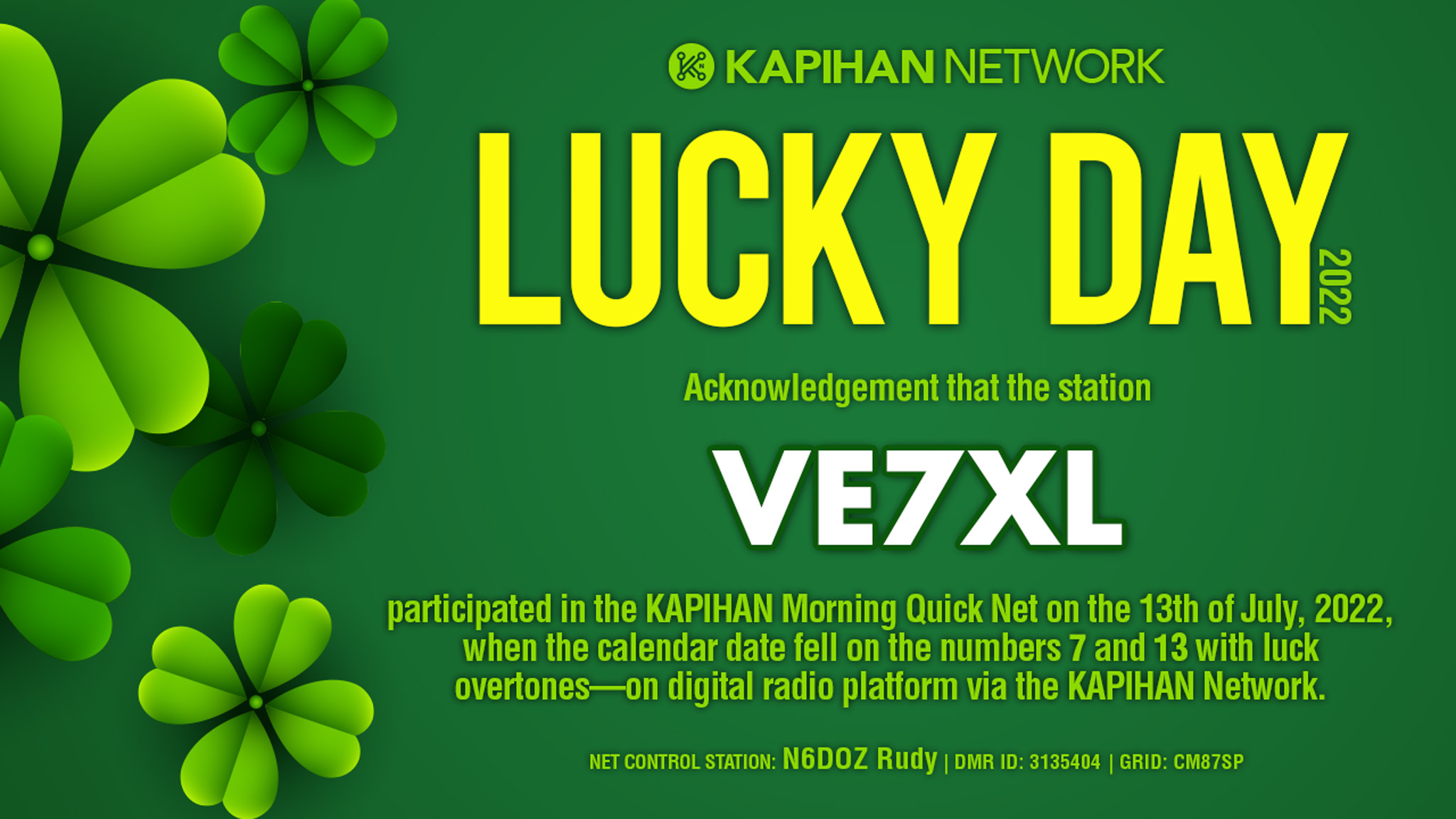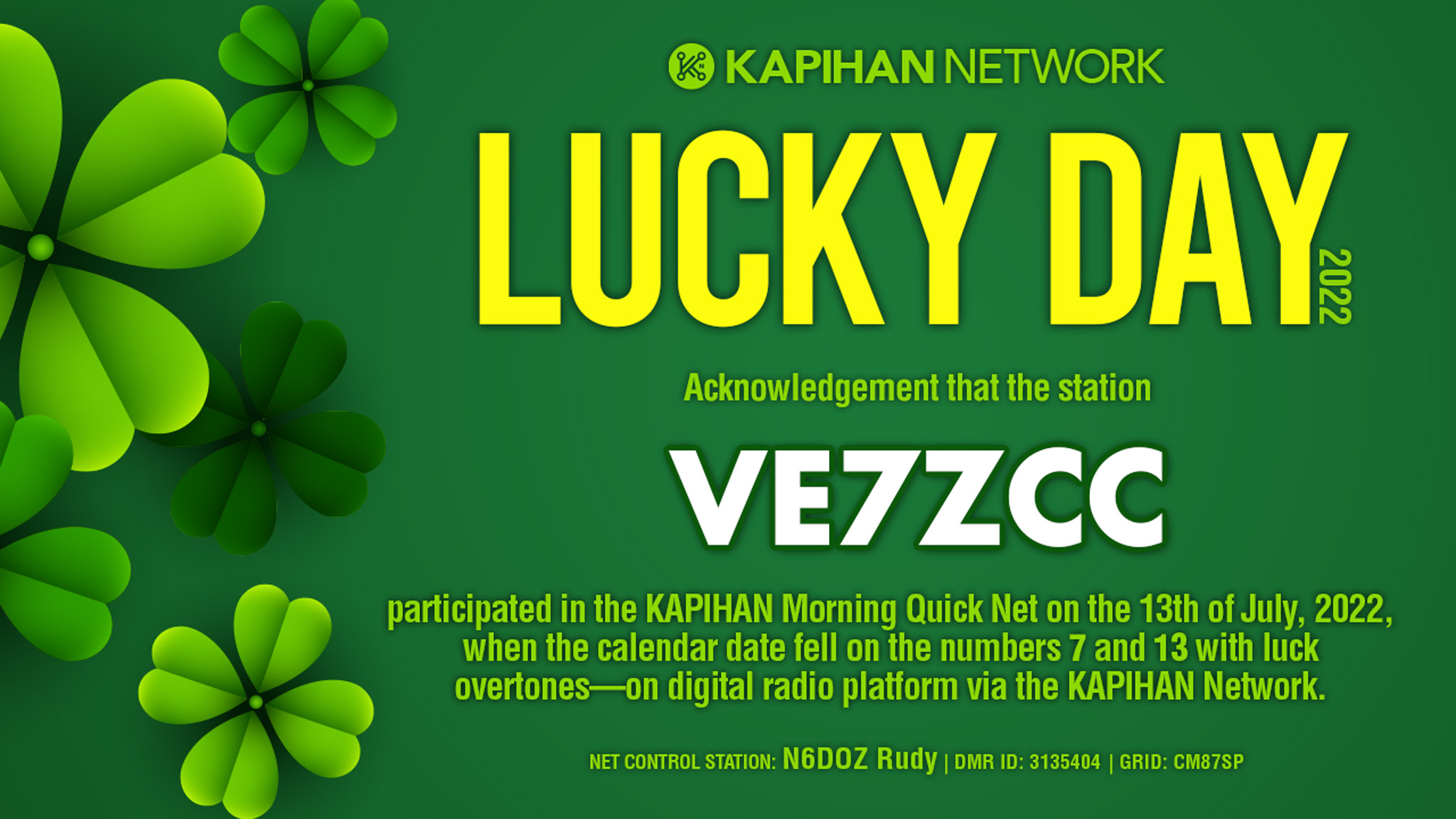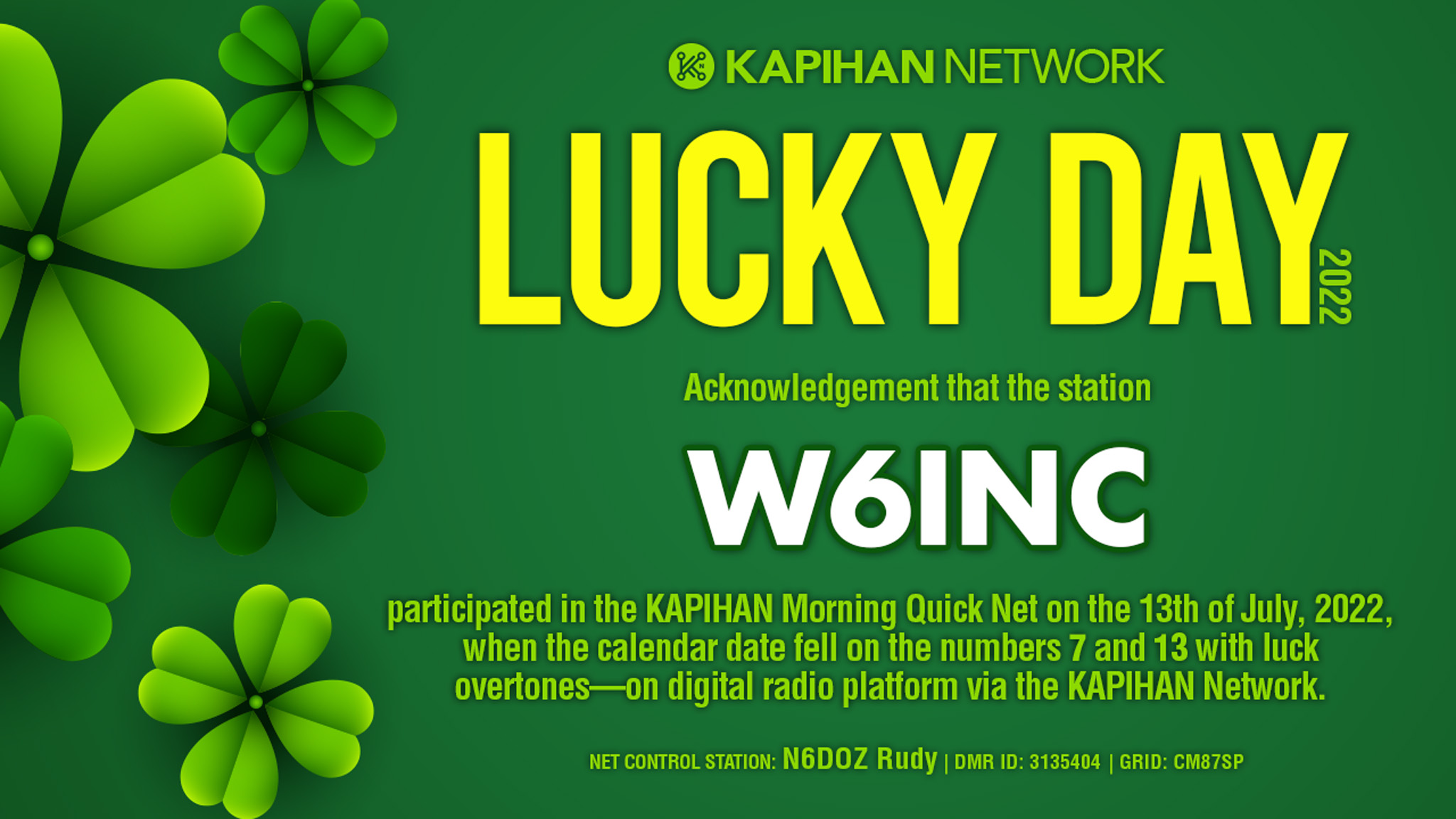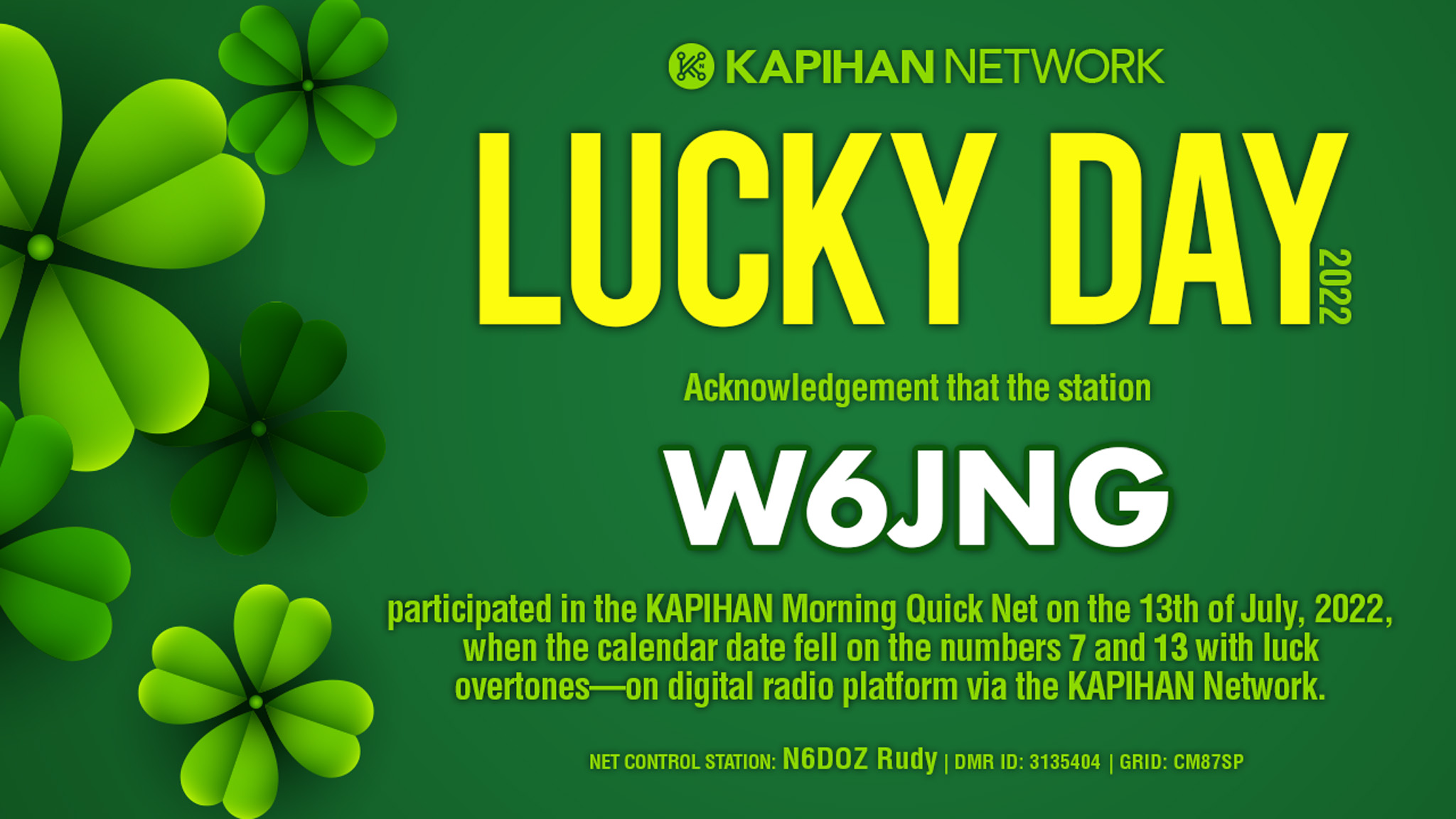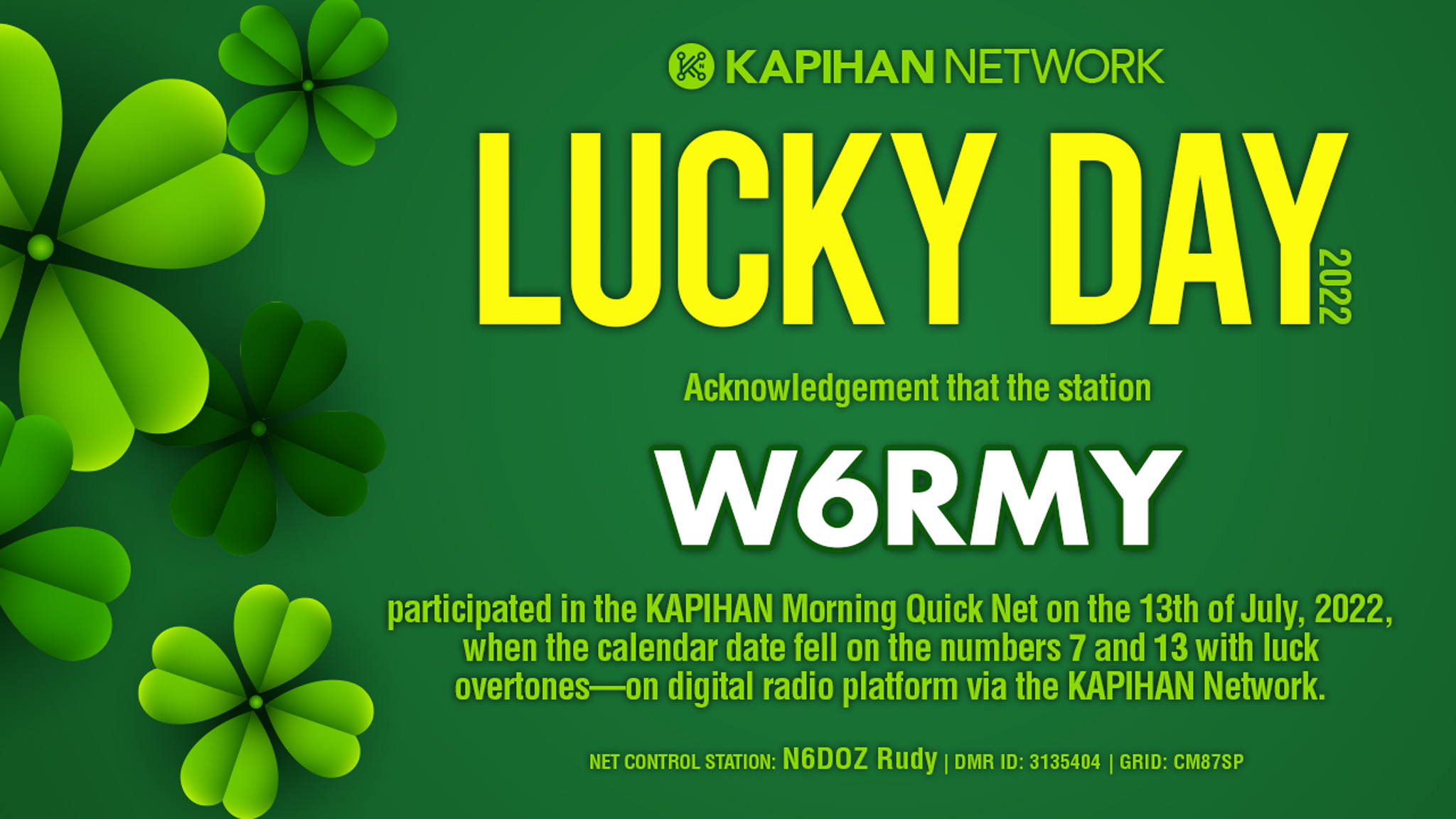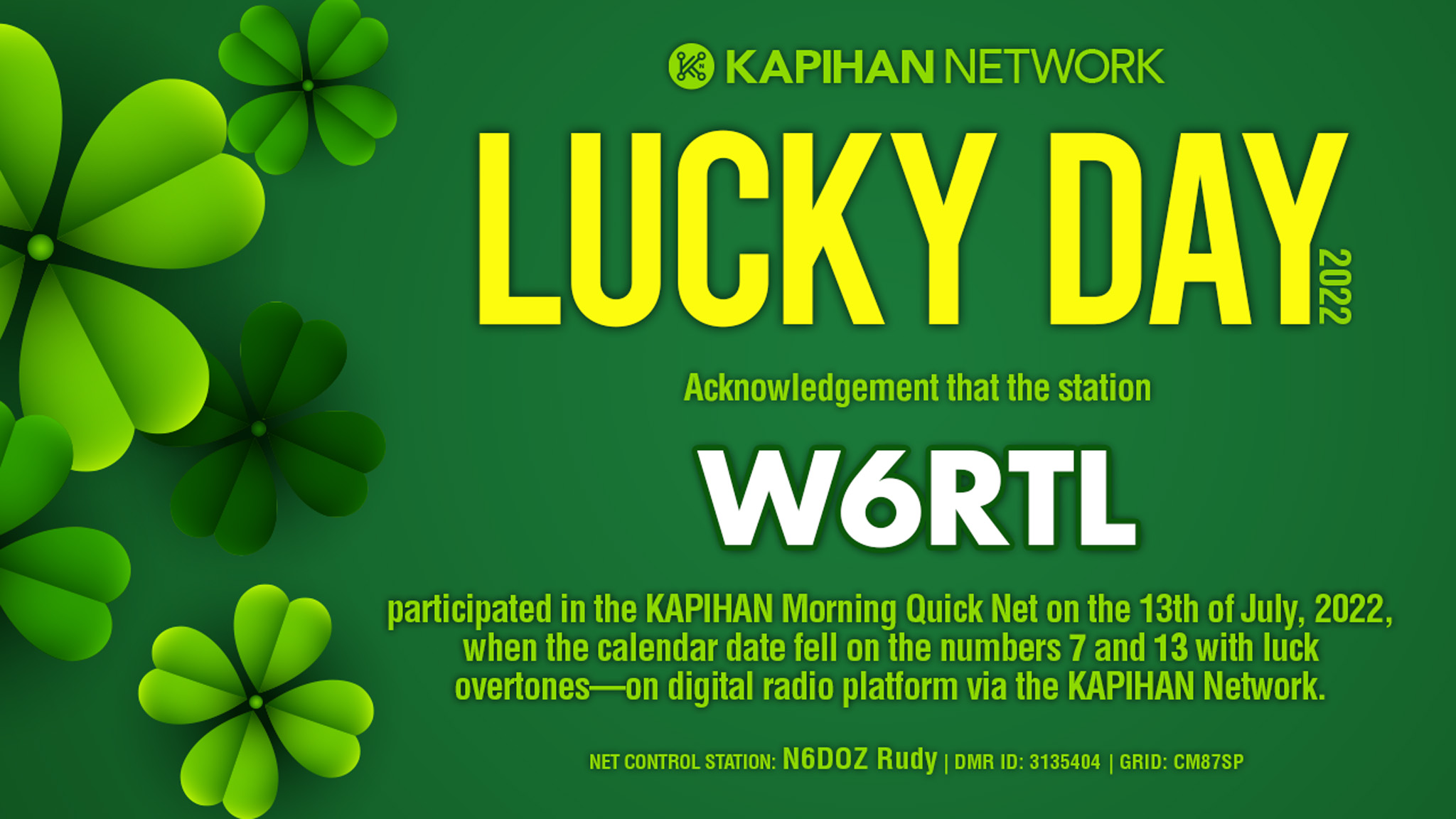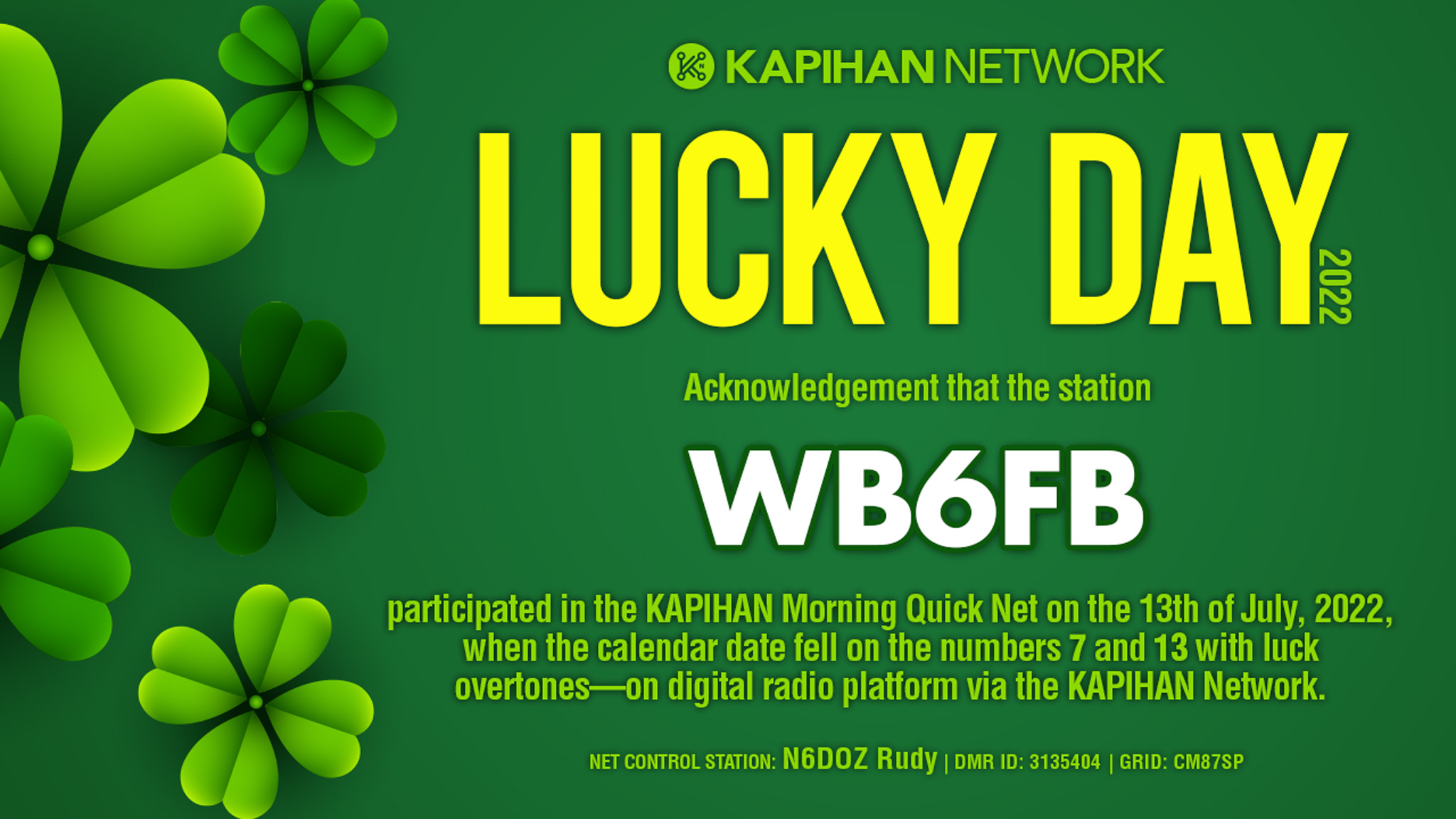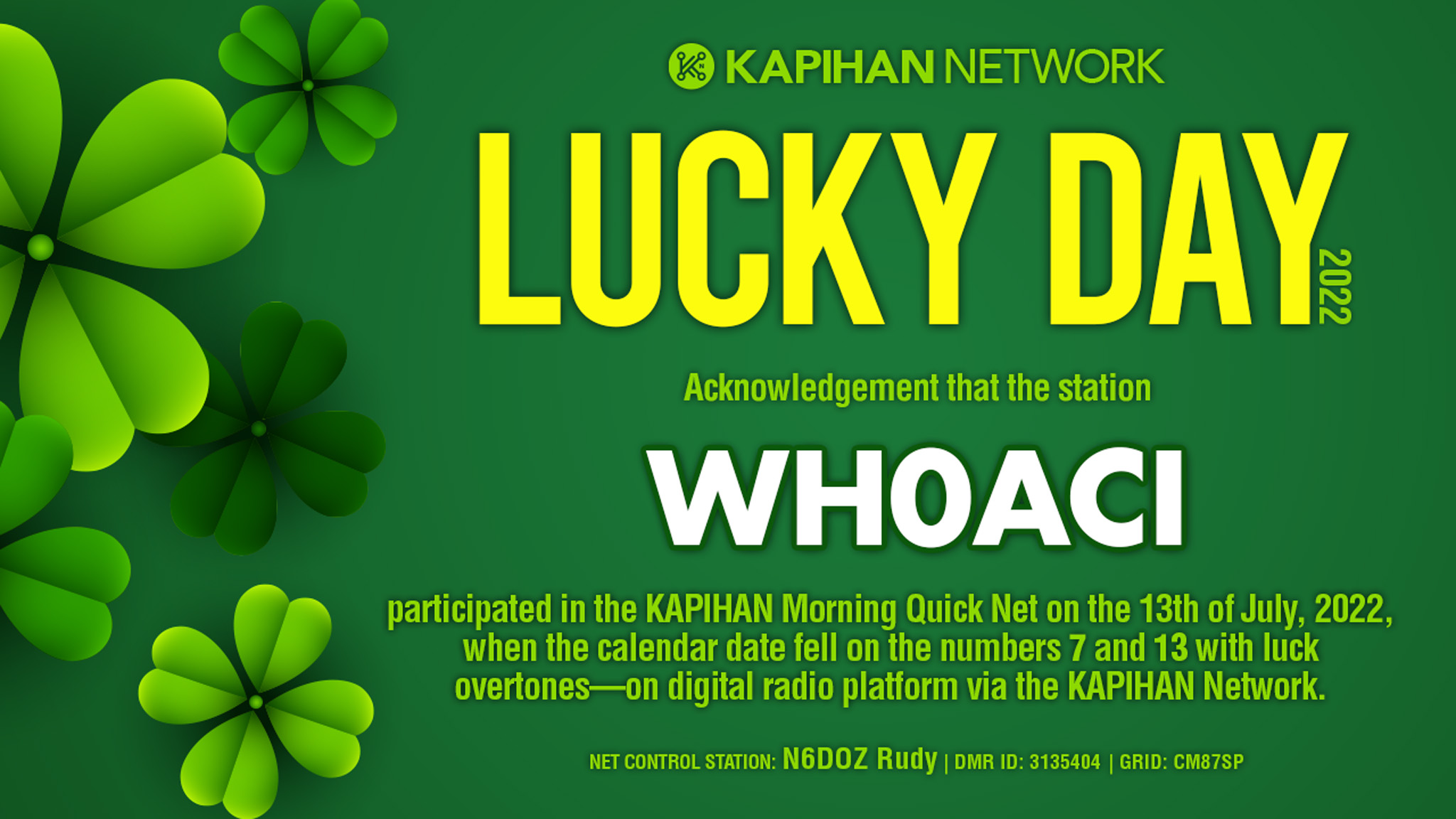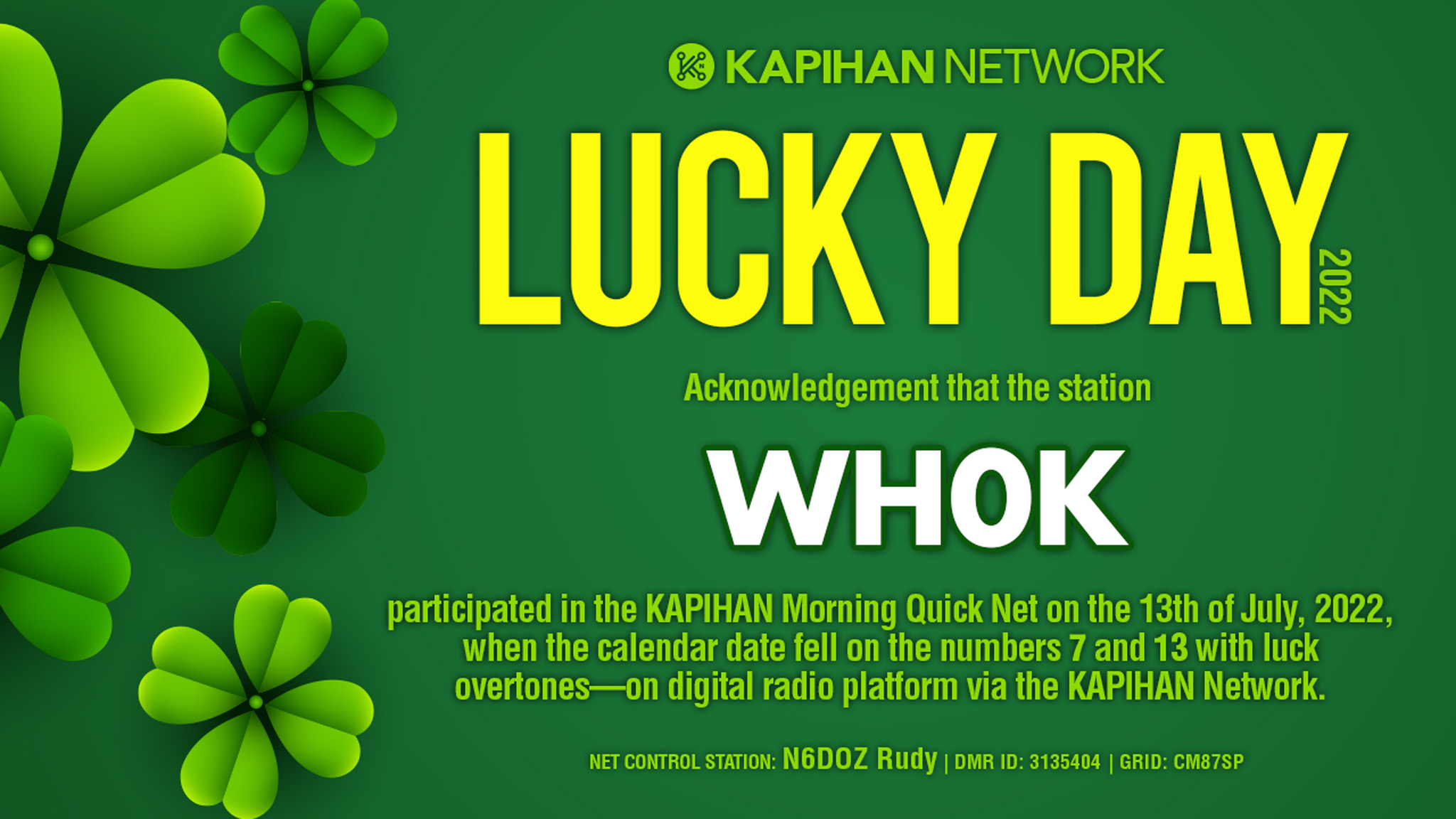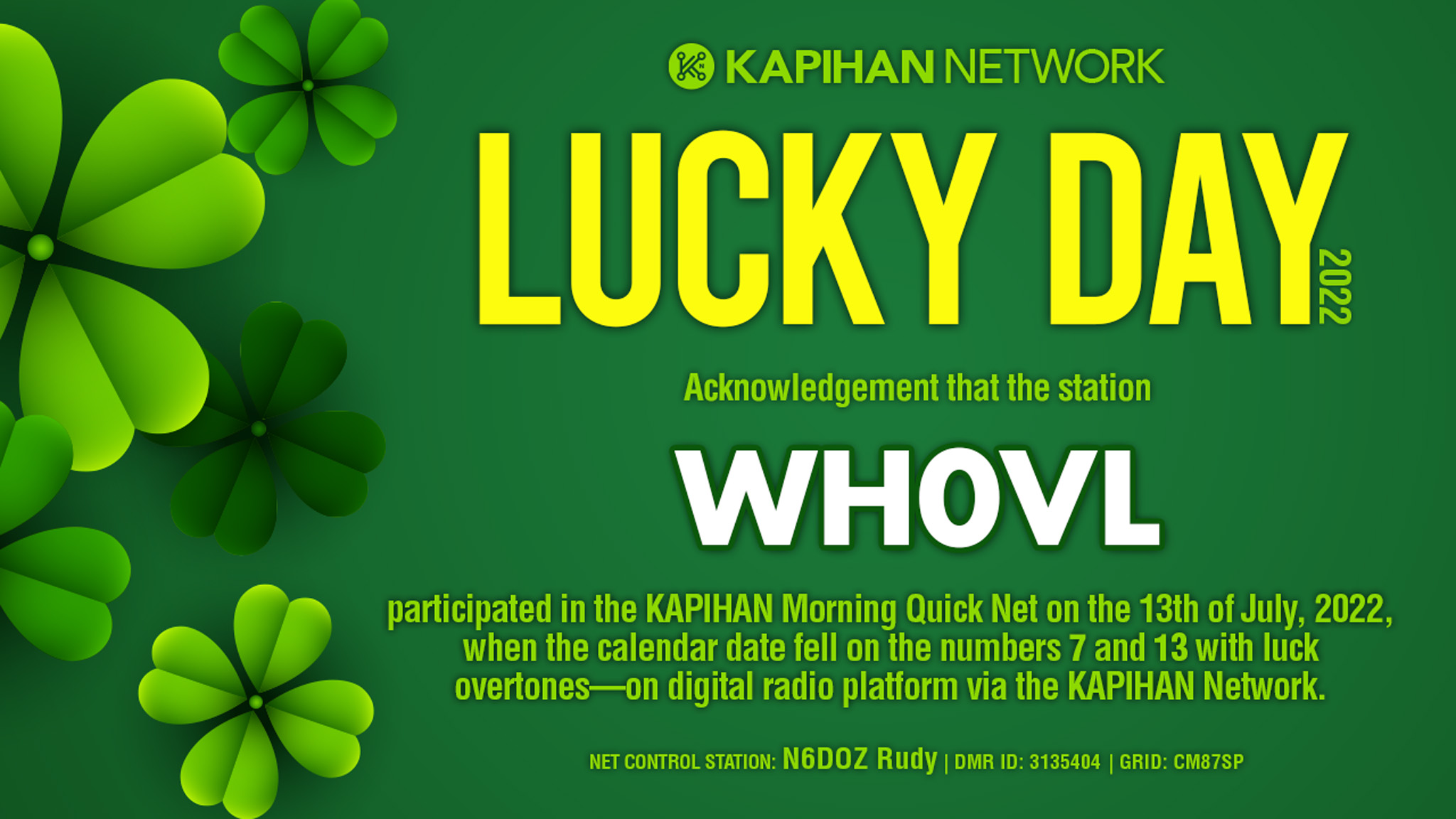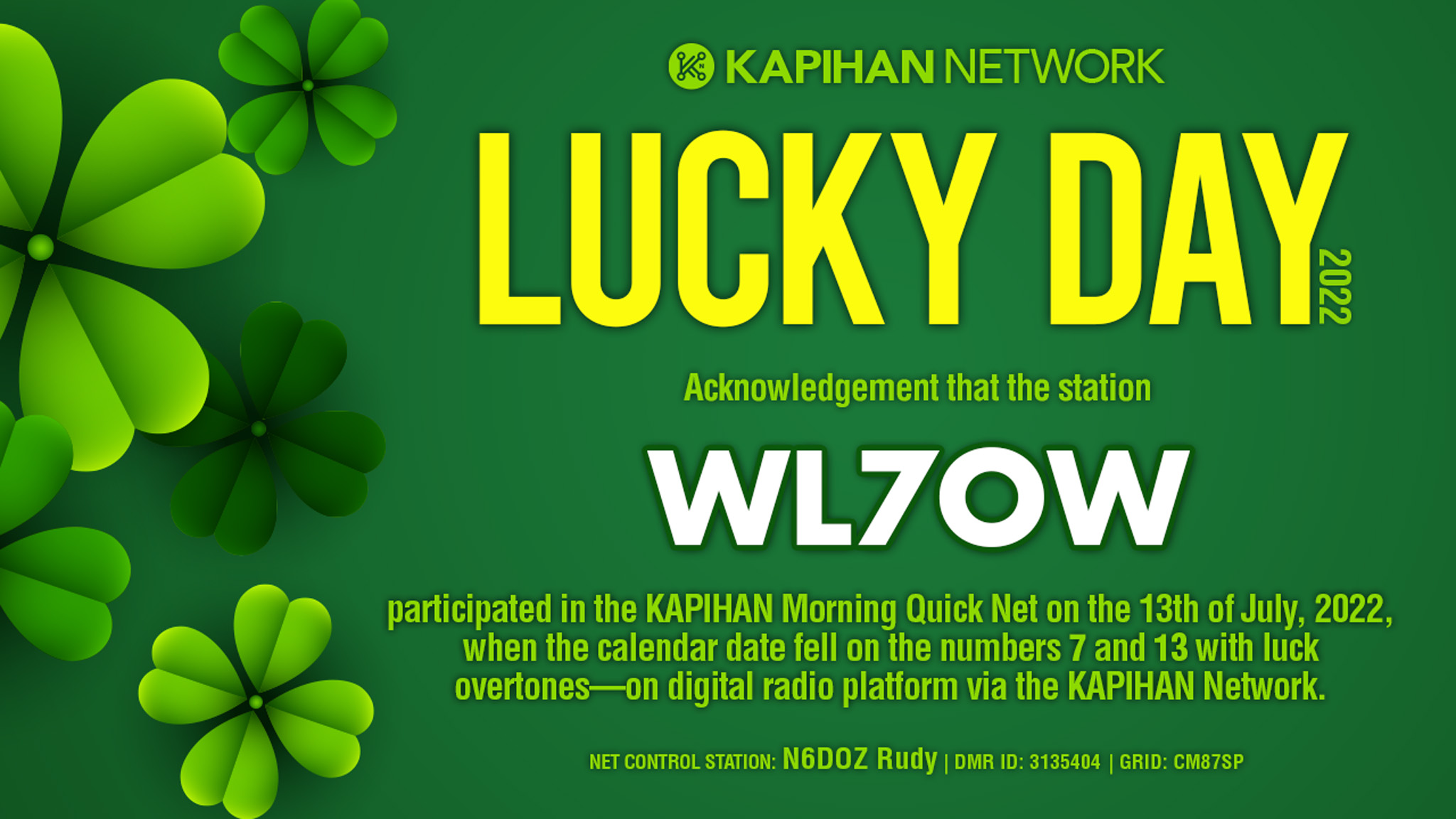 View the net log sheet >