Welcome Back 2022!
Monday, January 10, 2022
These eQSL cards confirm the participation of the stations in the Kapihan Morning Quick Net on the first day back to the network—on the 10th of January 2022 through digital platform on The Kapihan Network.
Net Control: N6DOZ Rudy
Thank you for participating. Salamat po sa inyong lahat. 7-3!
View Net Log >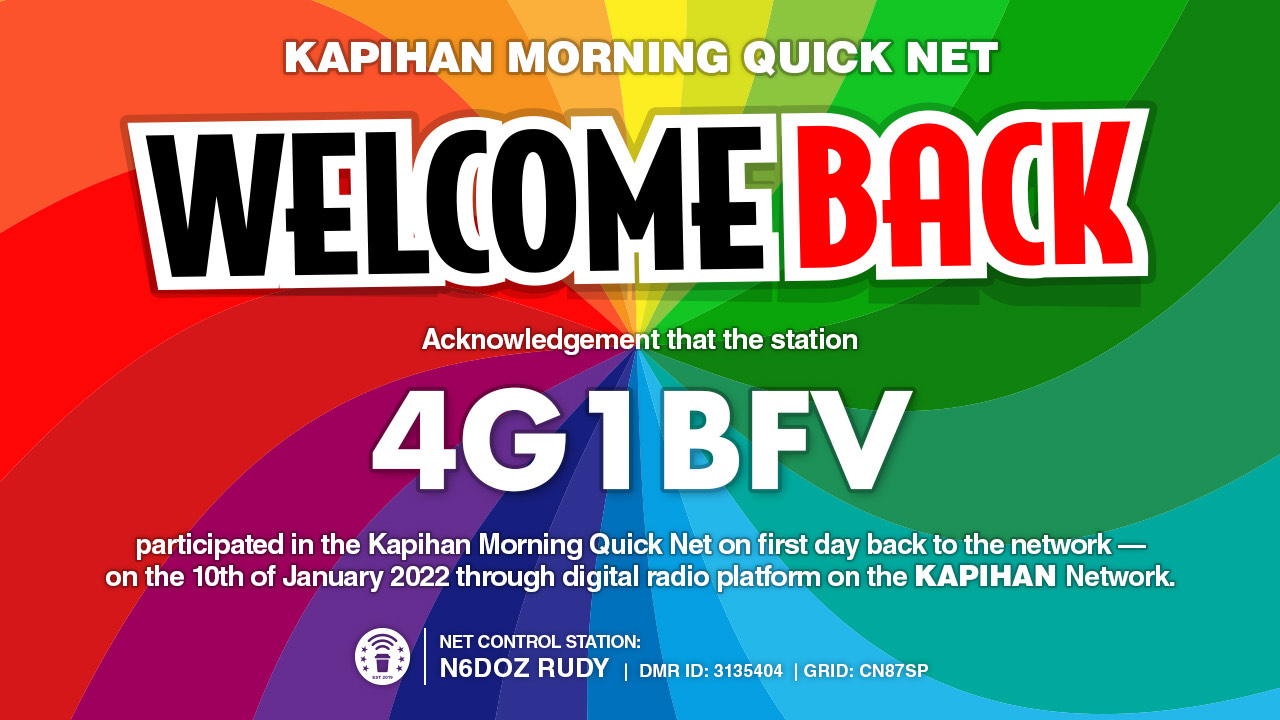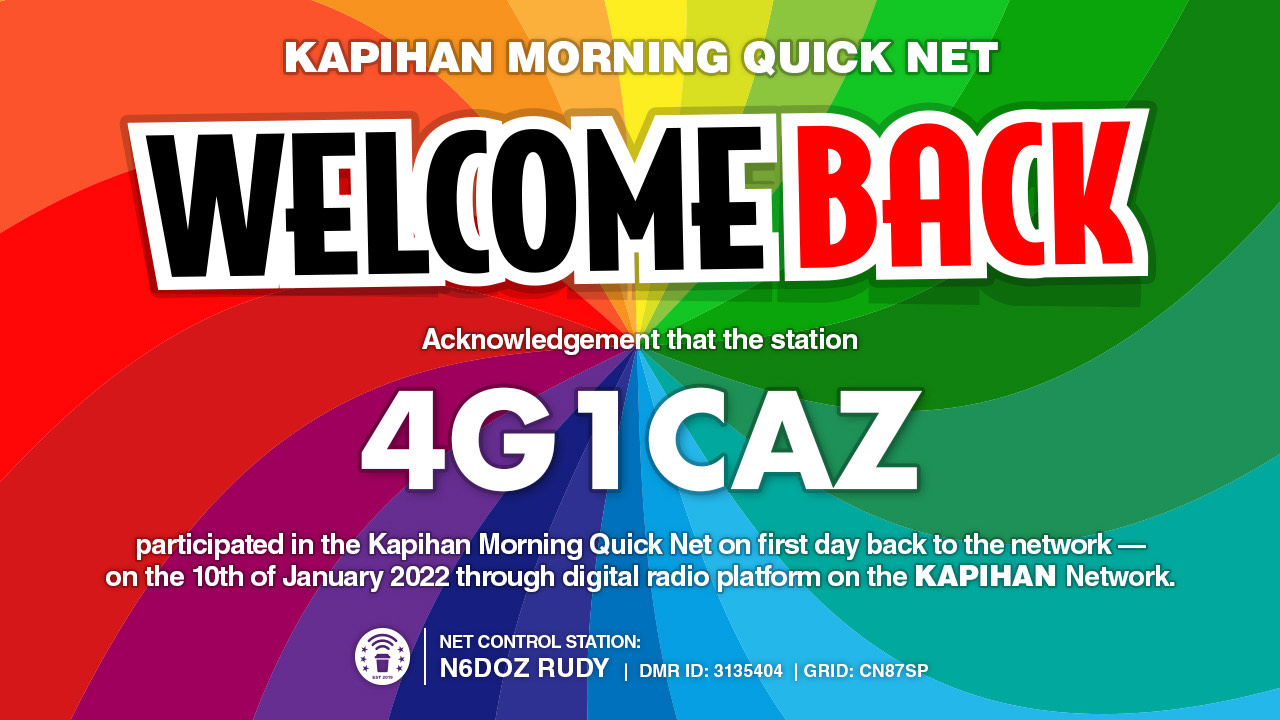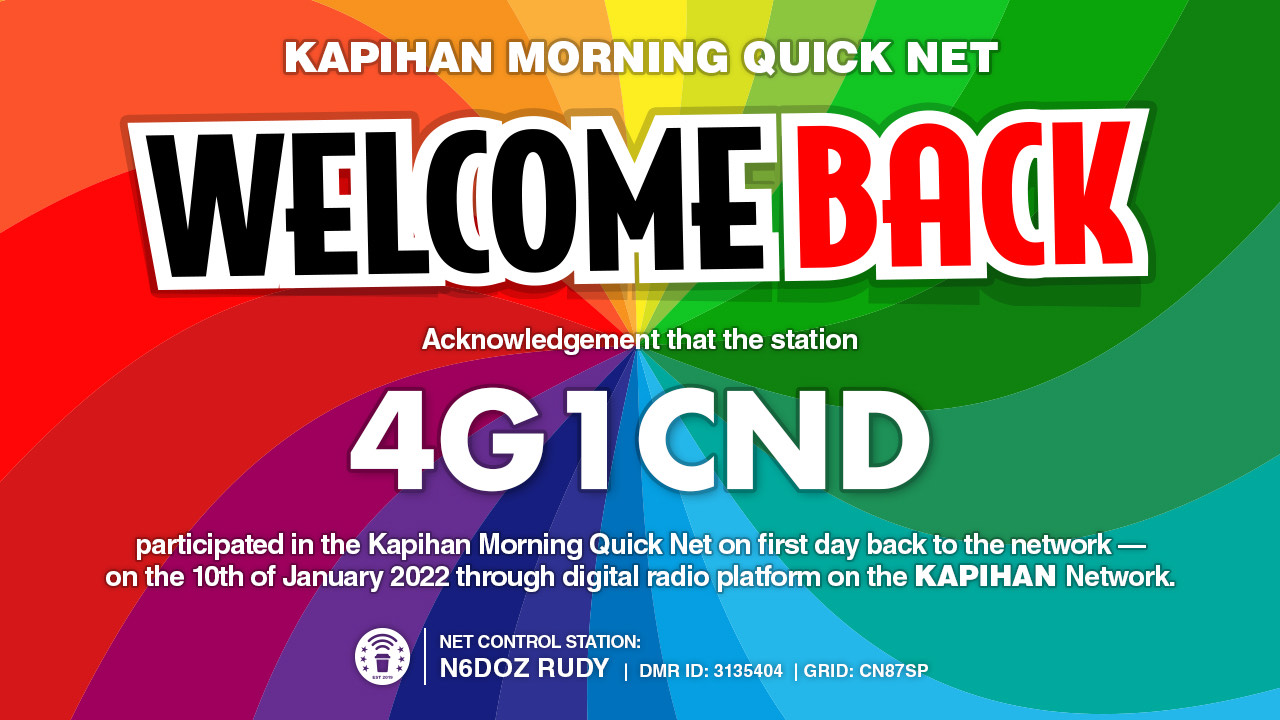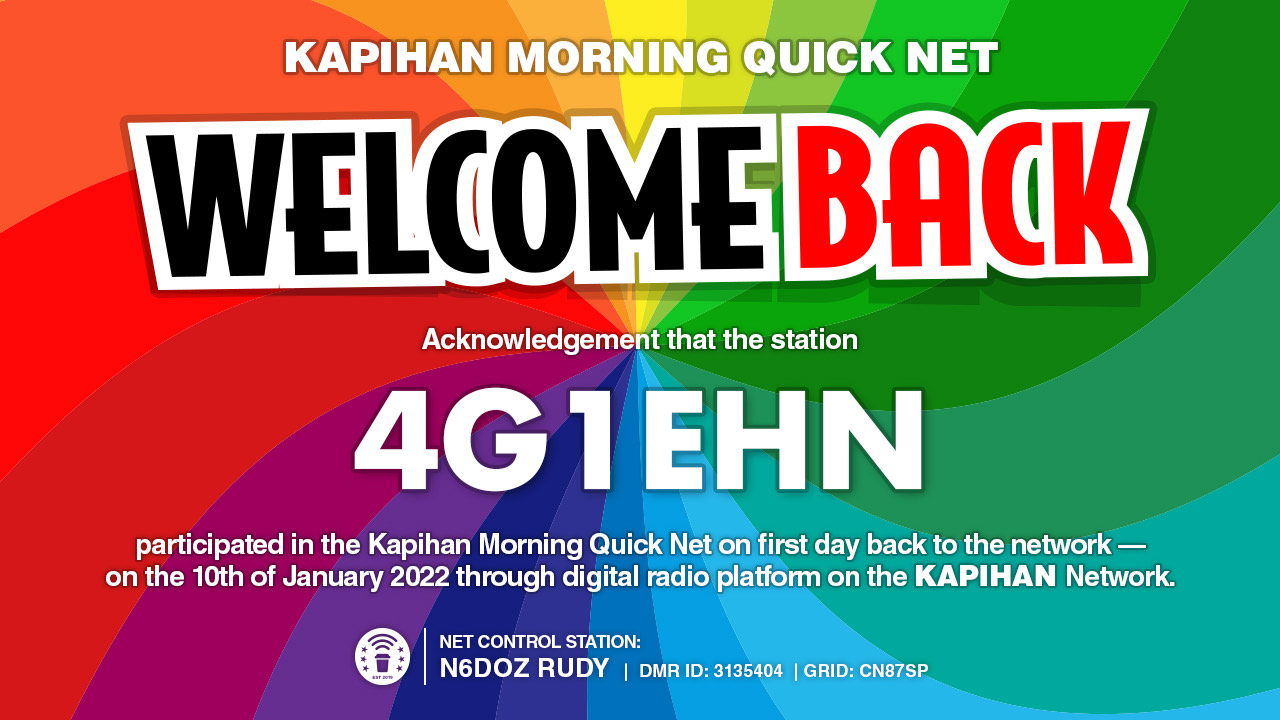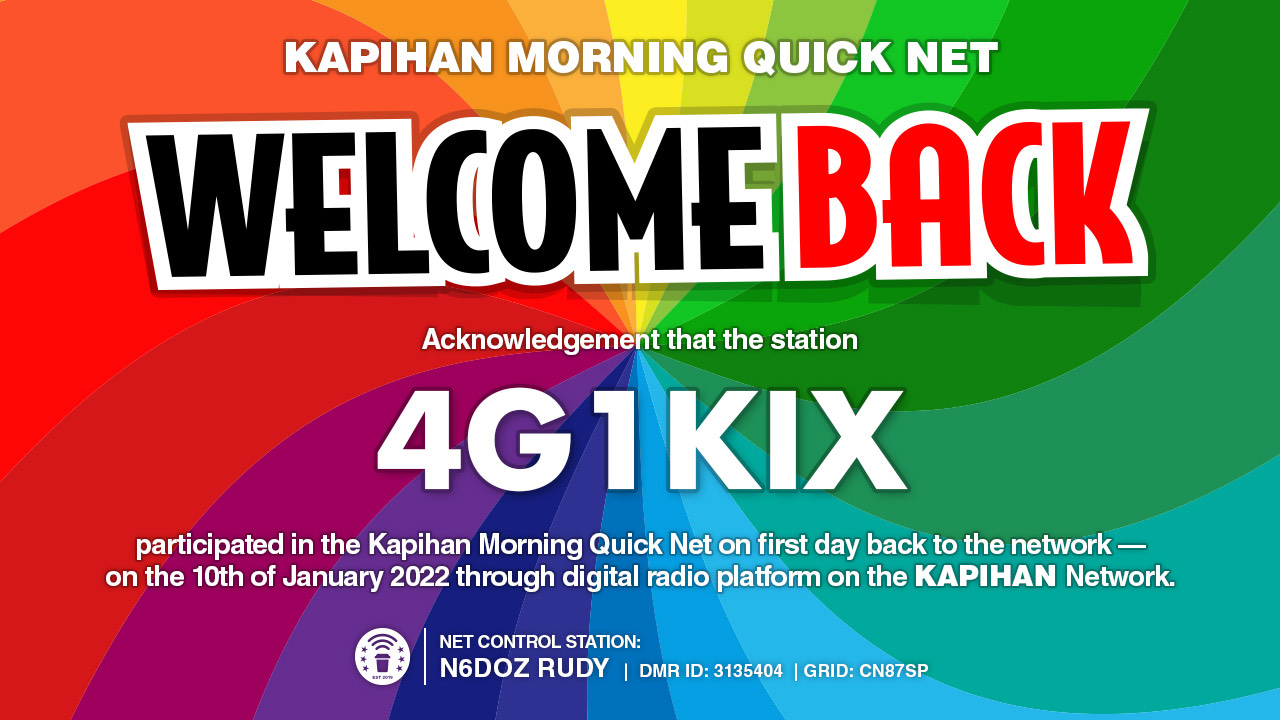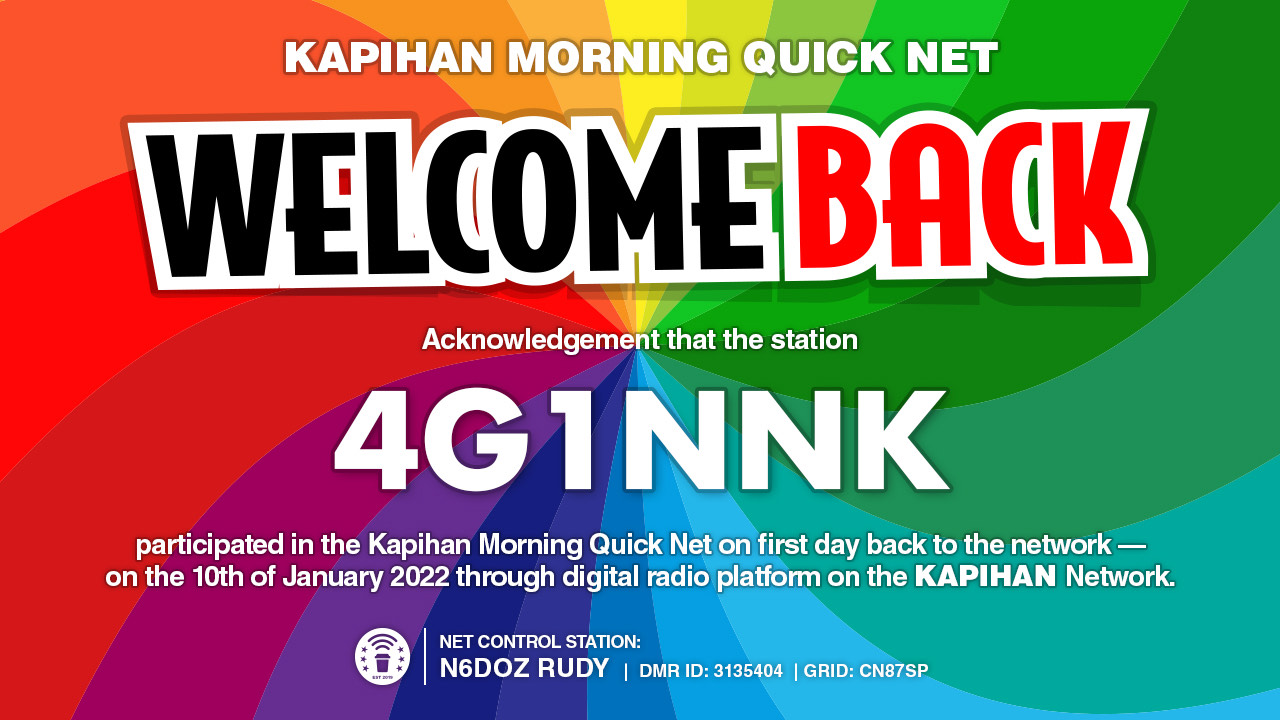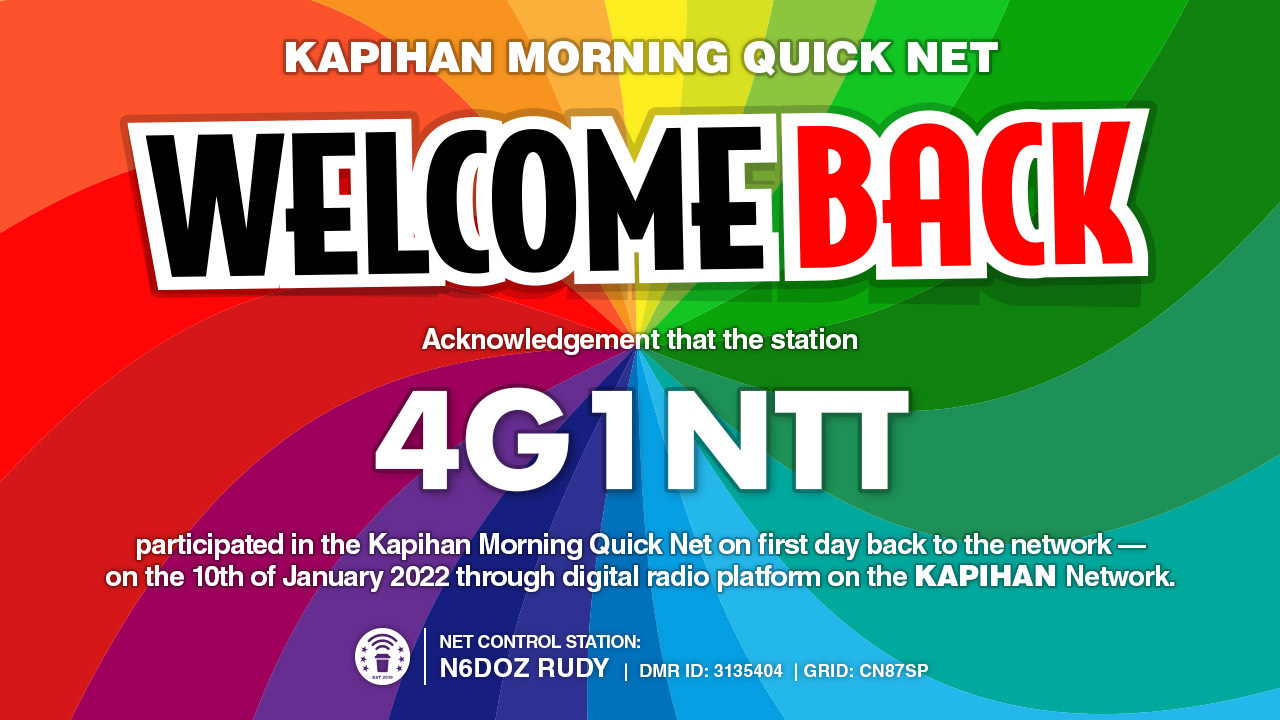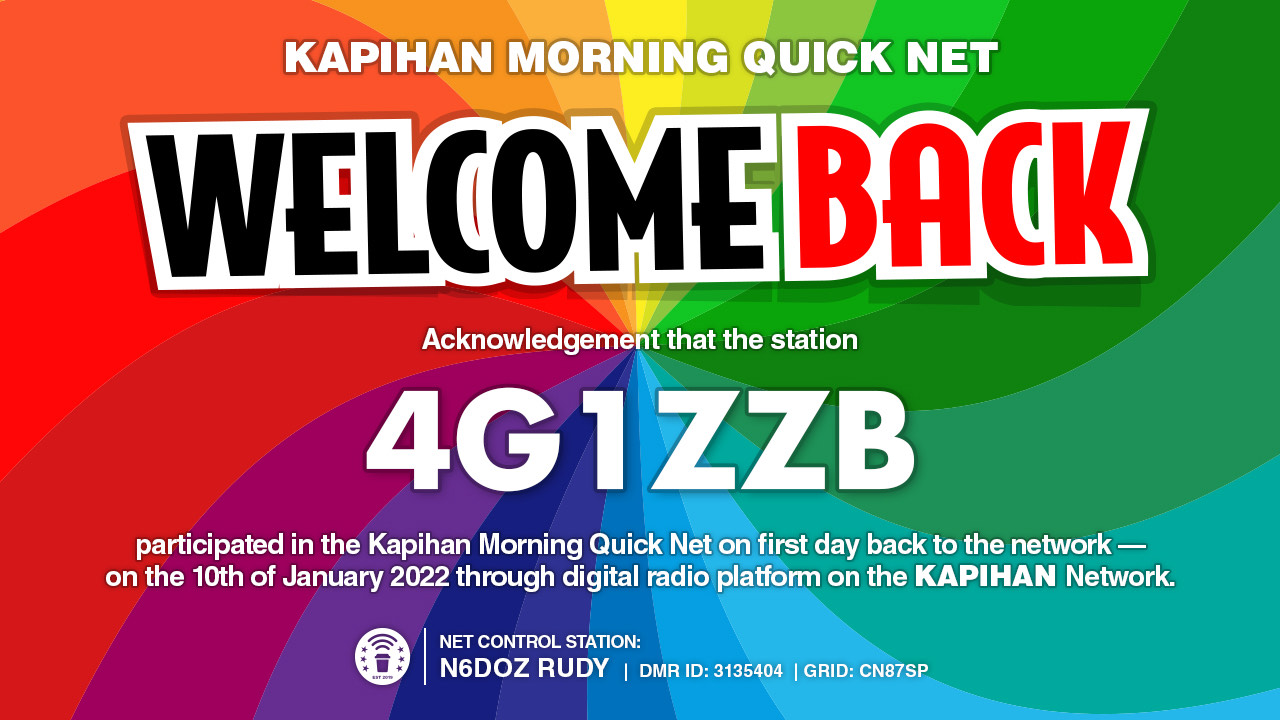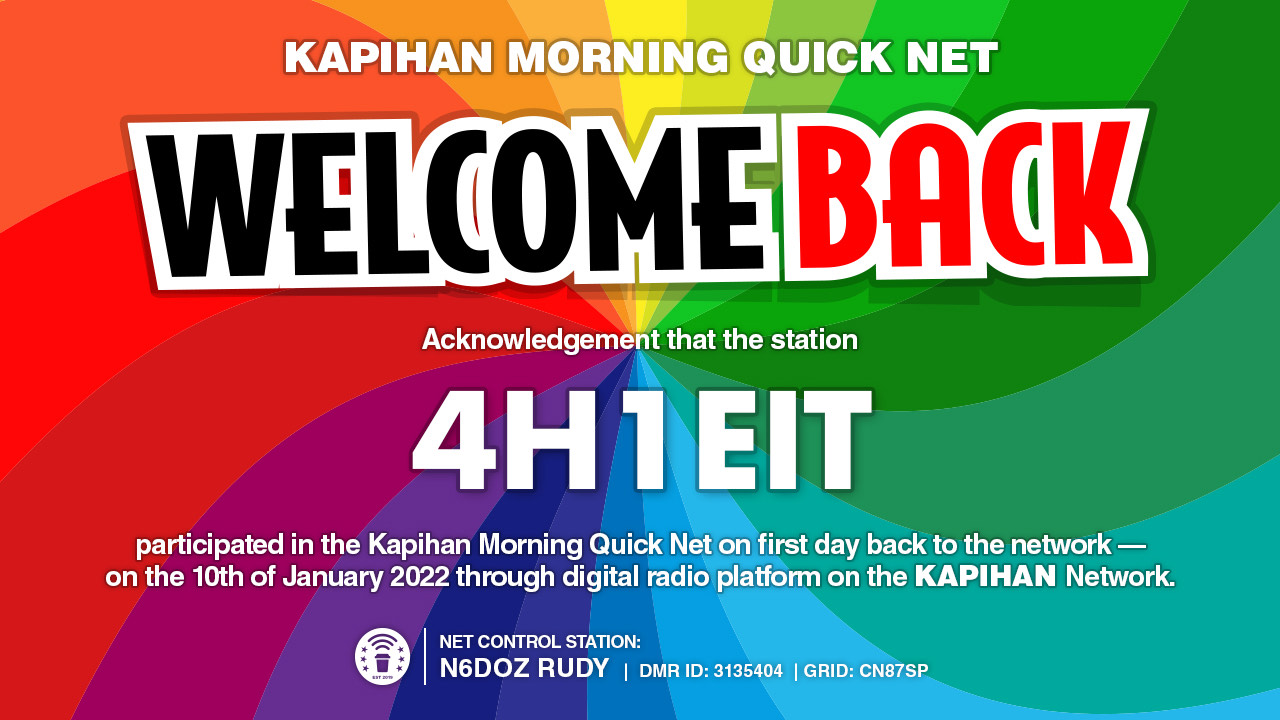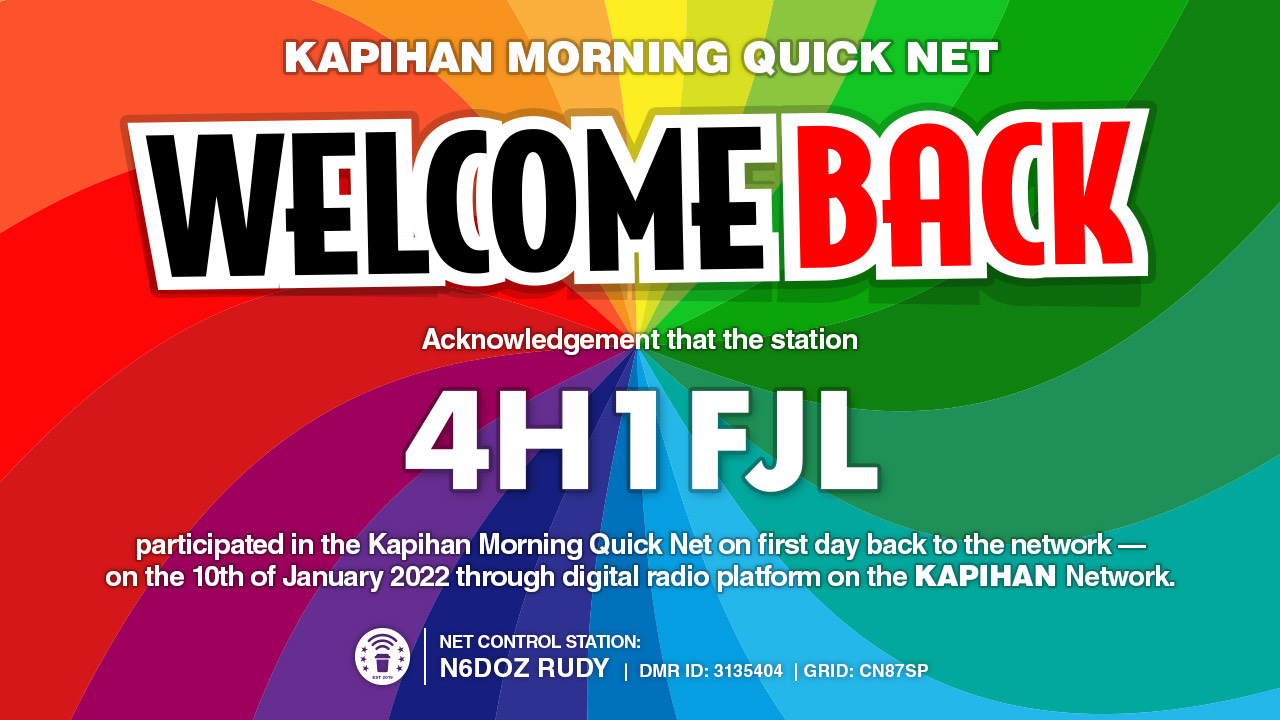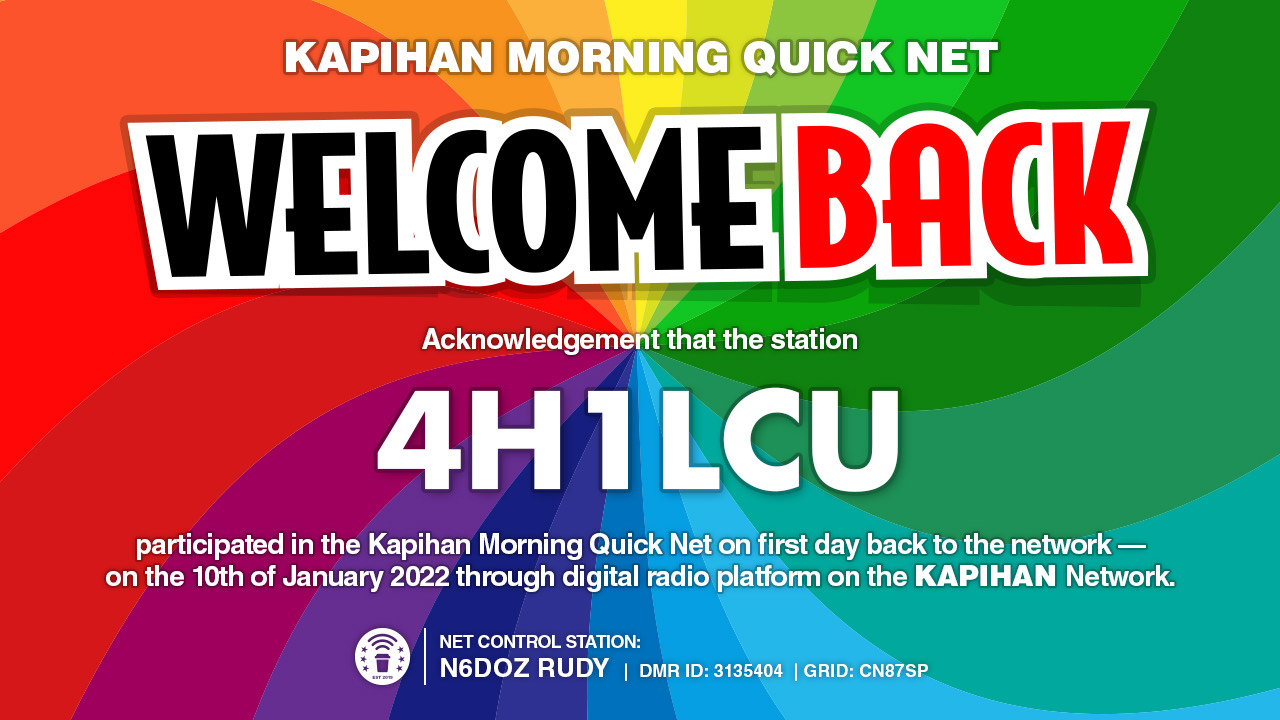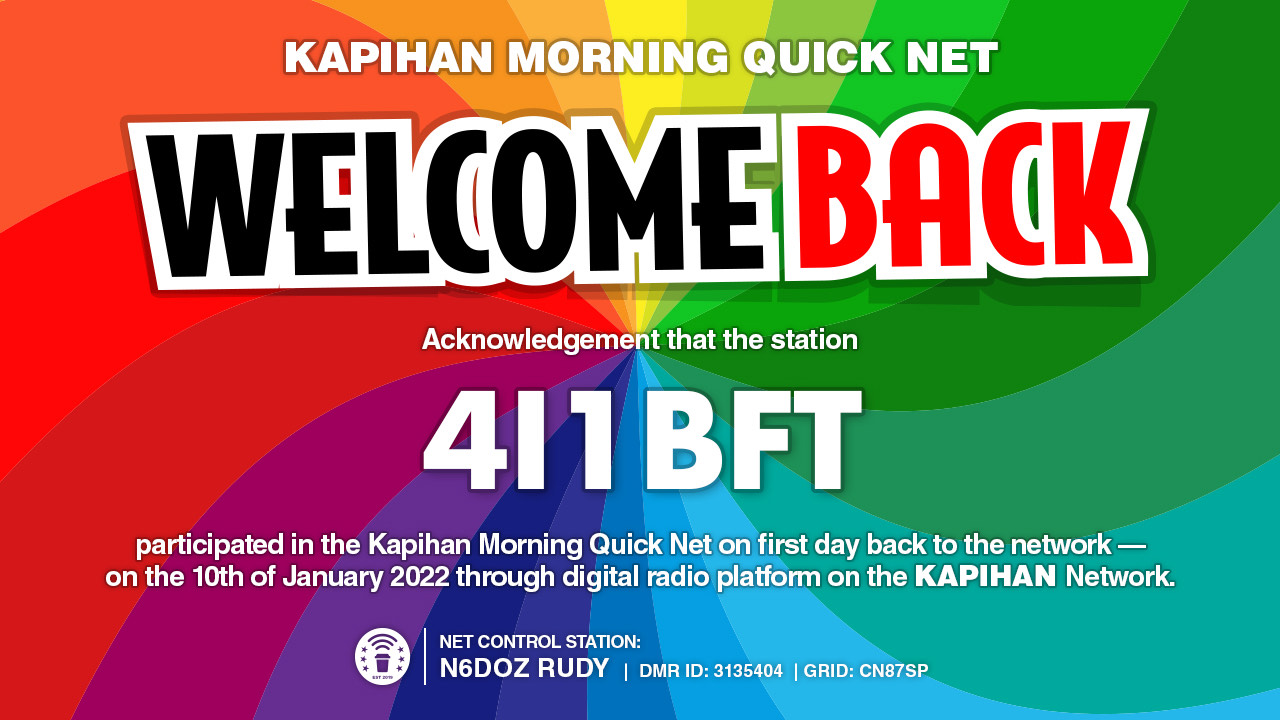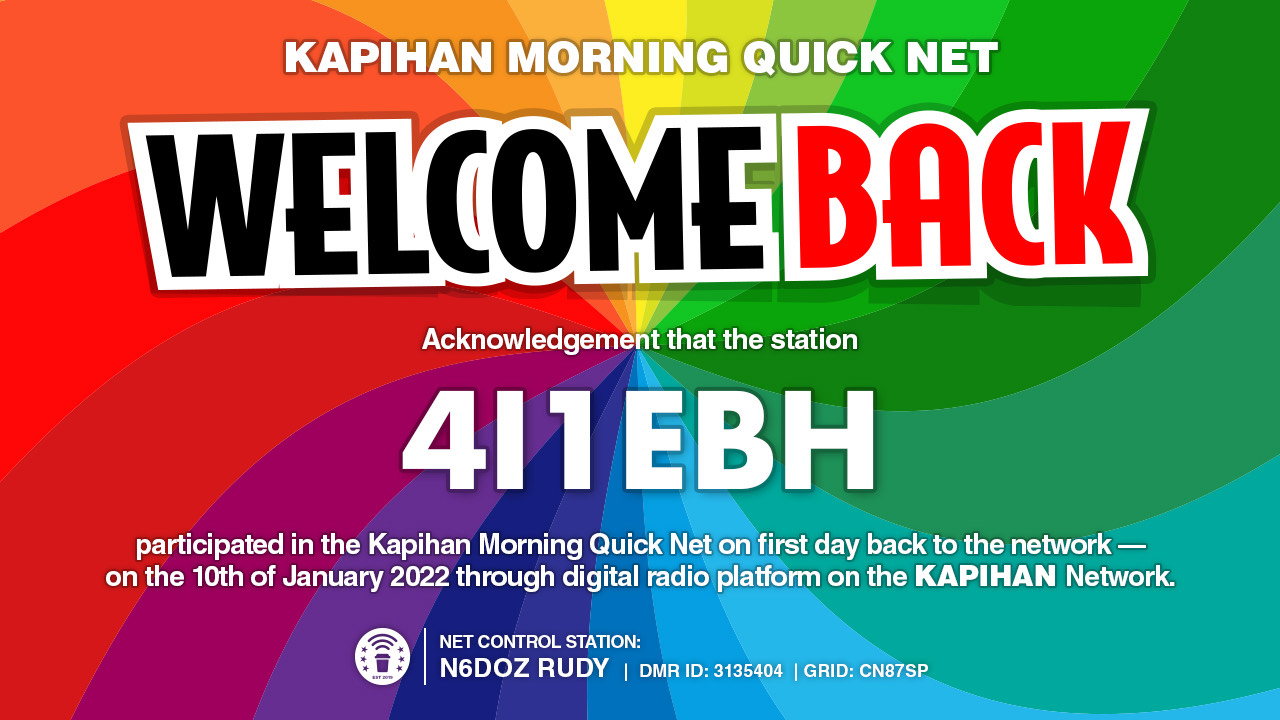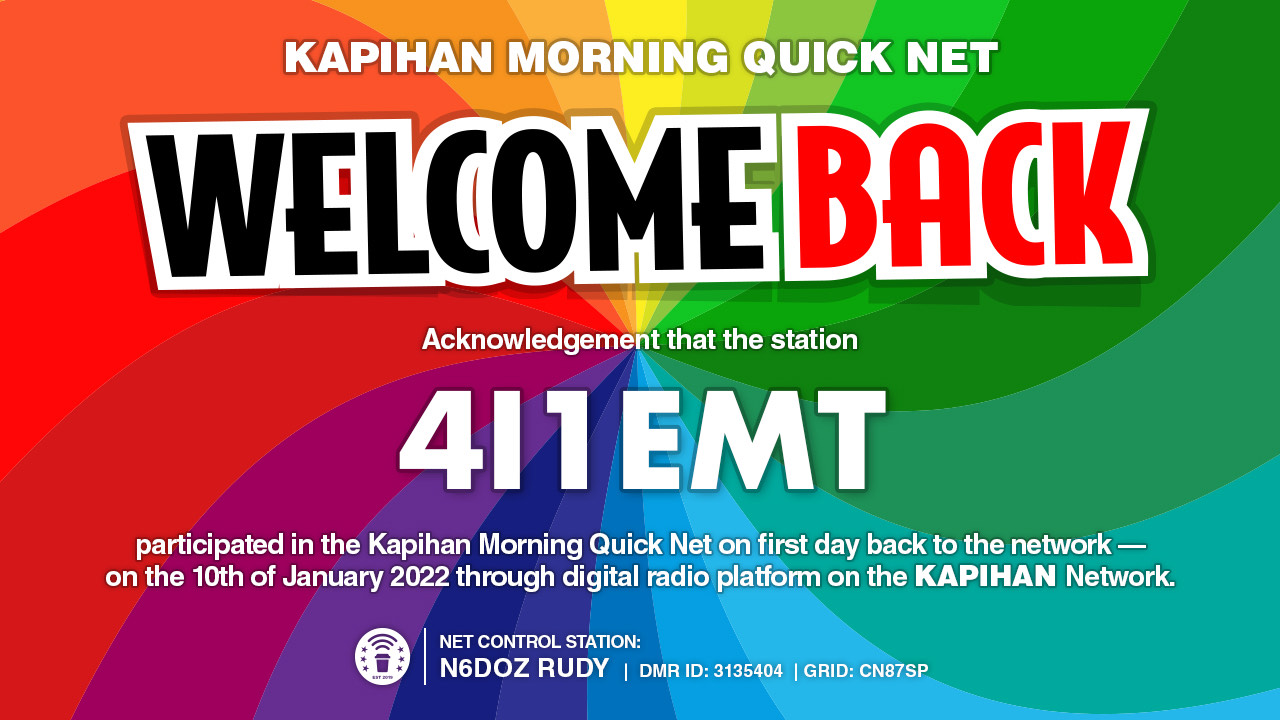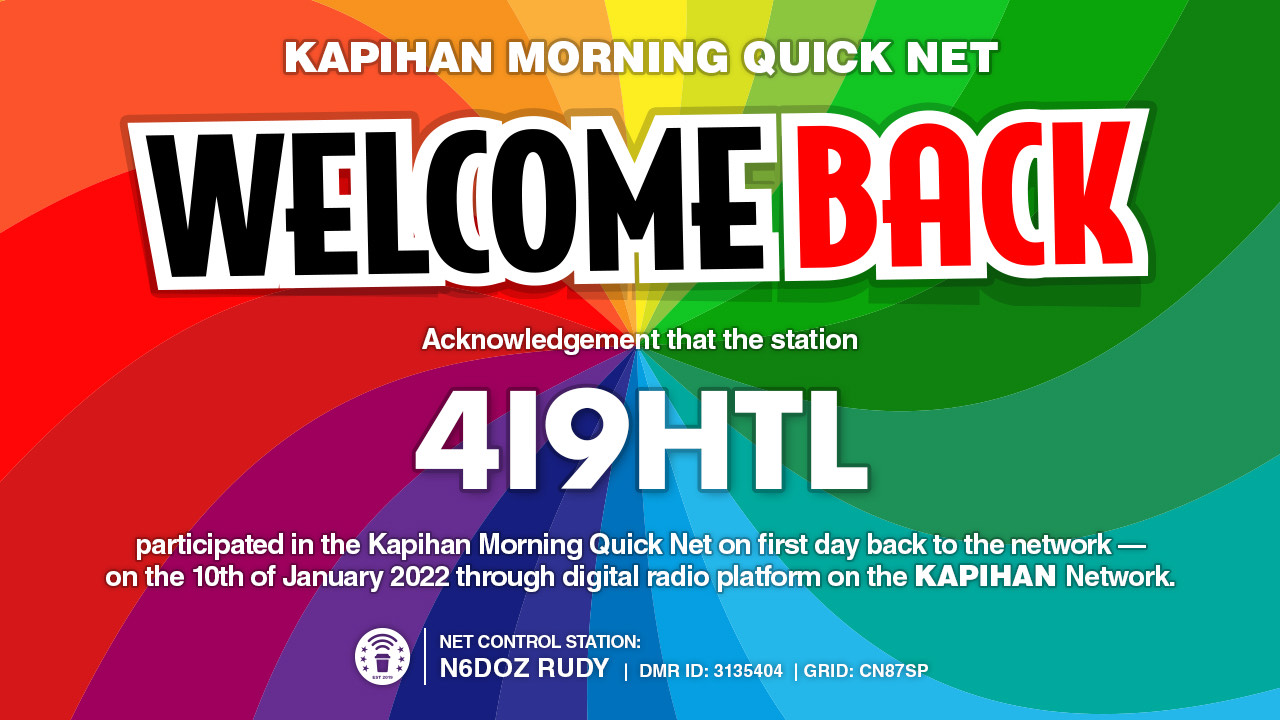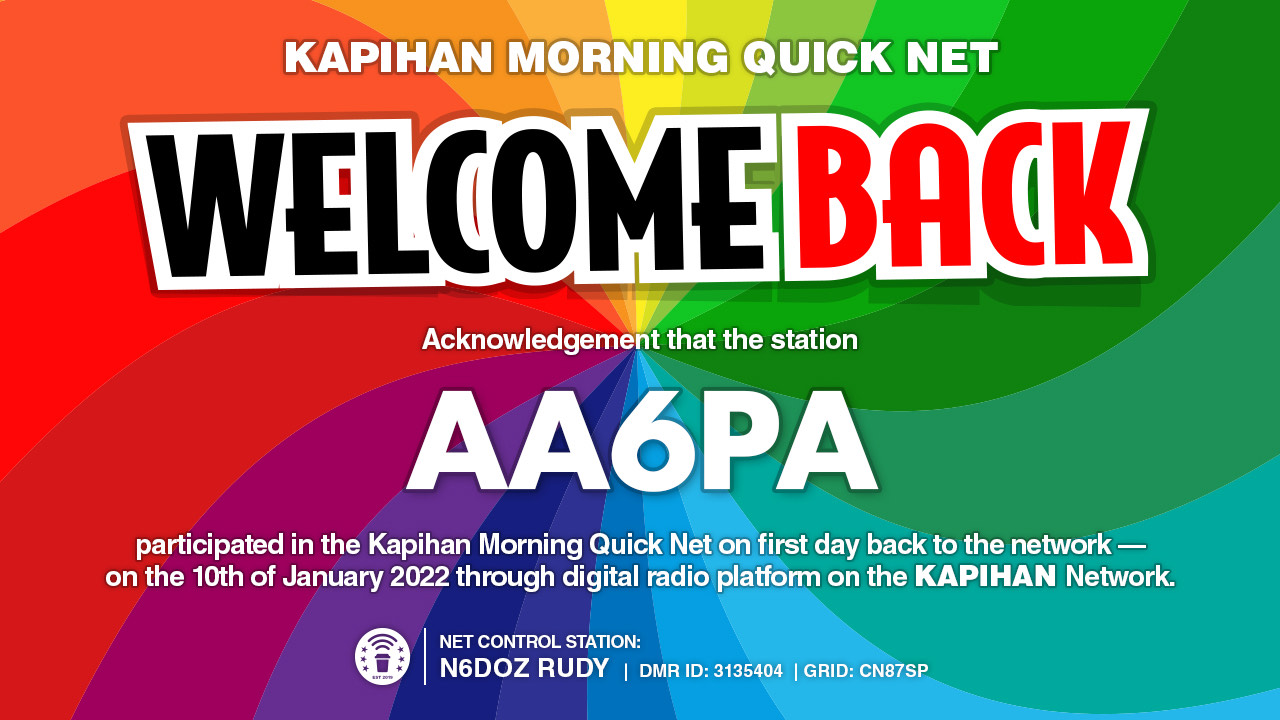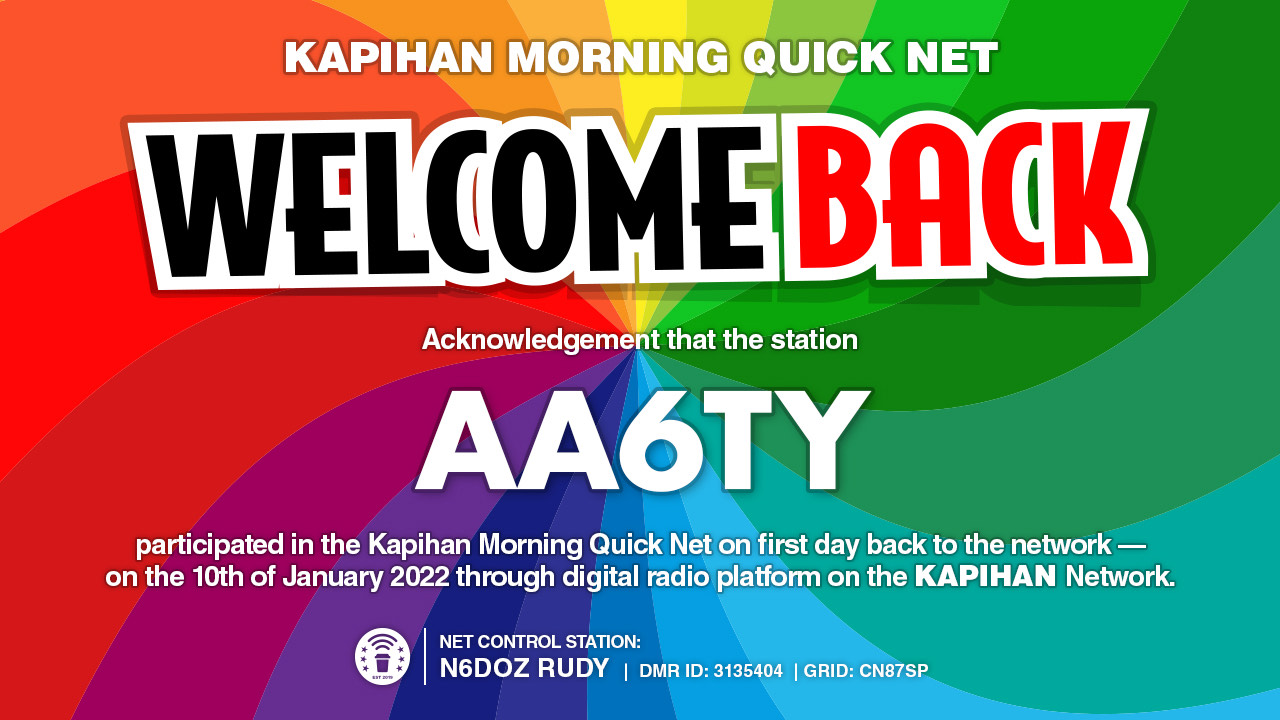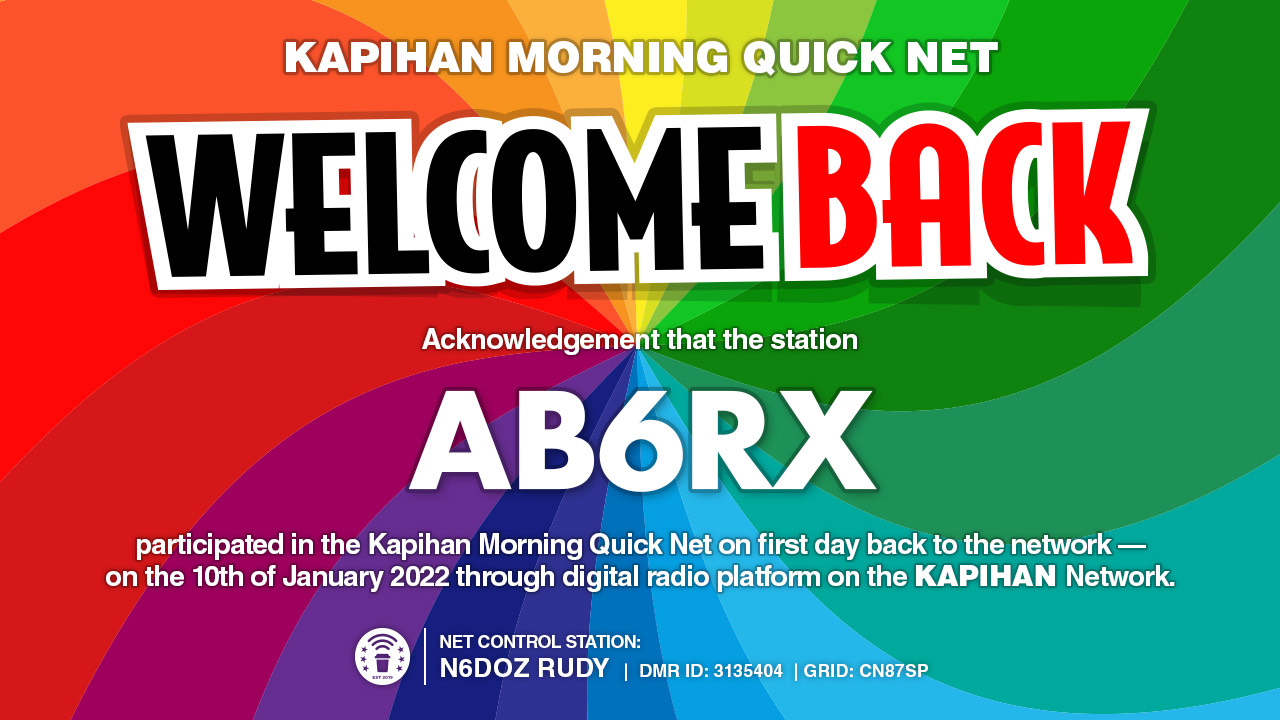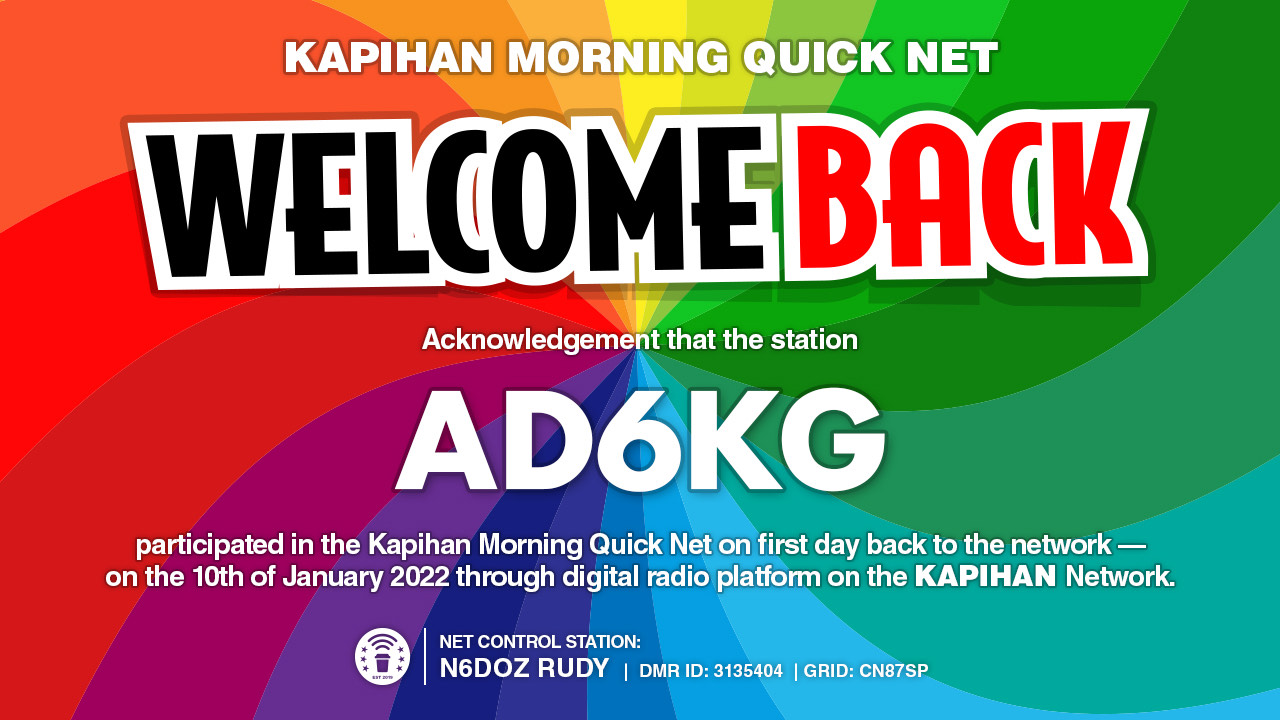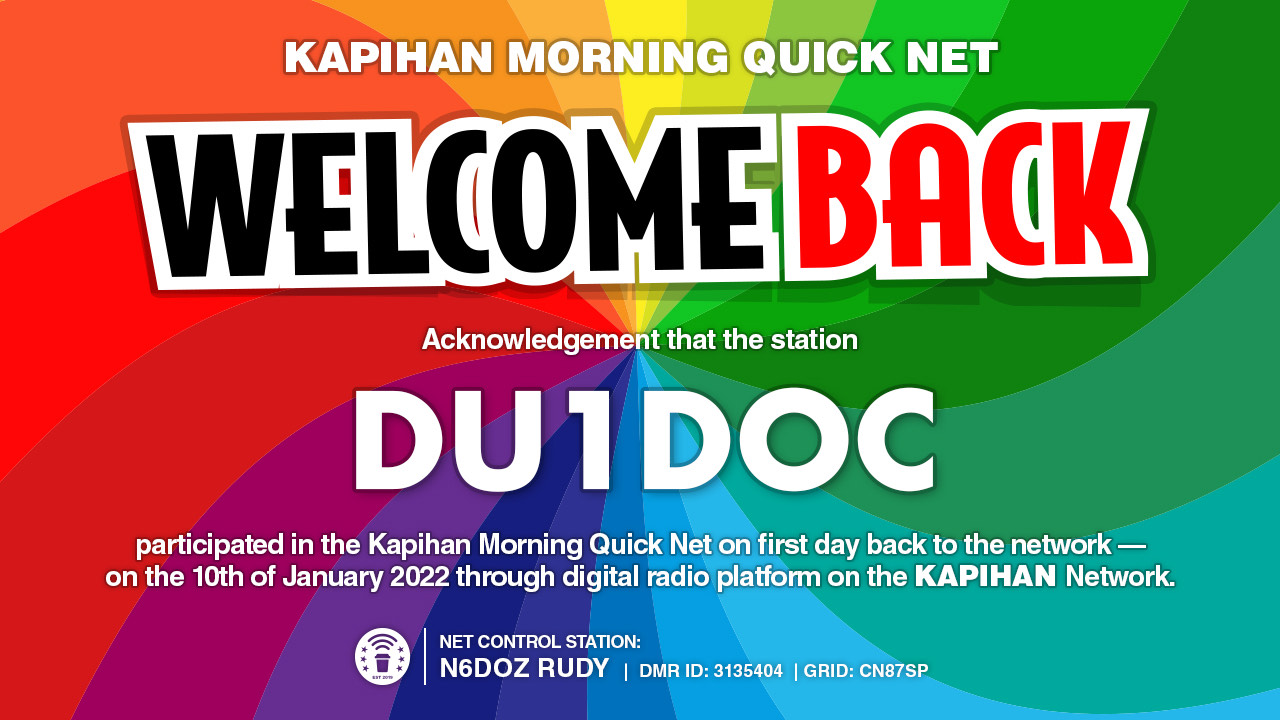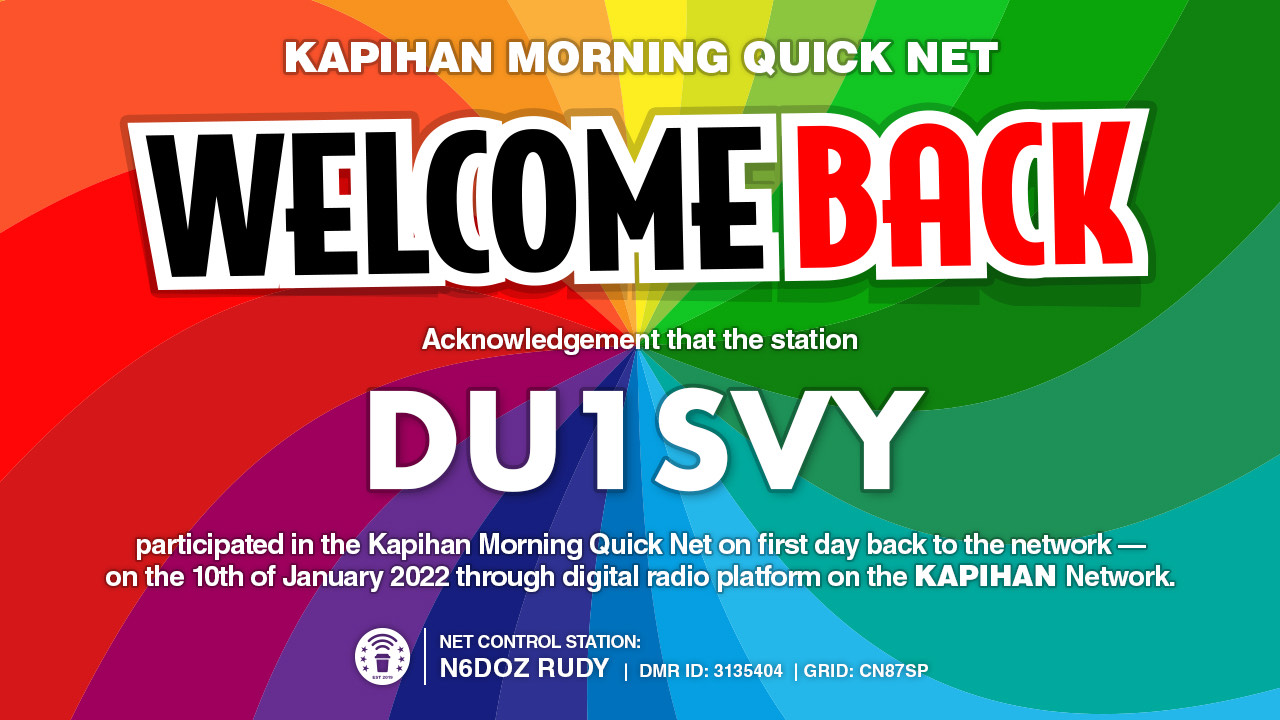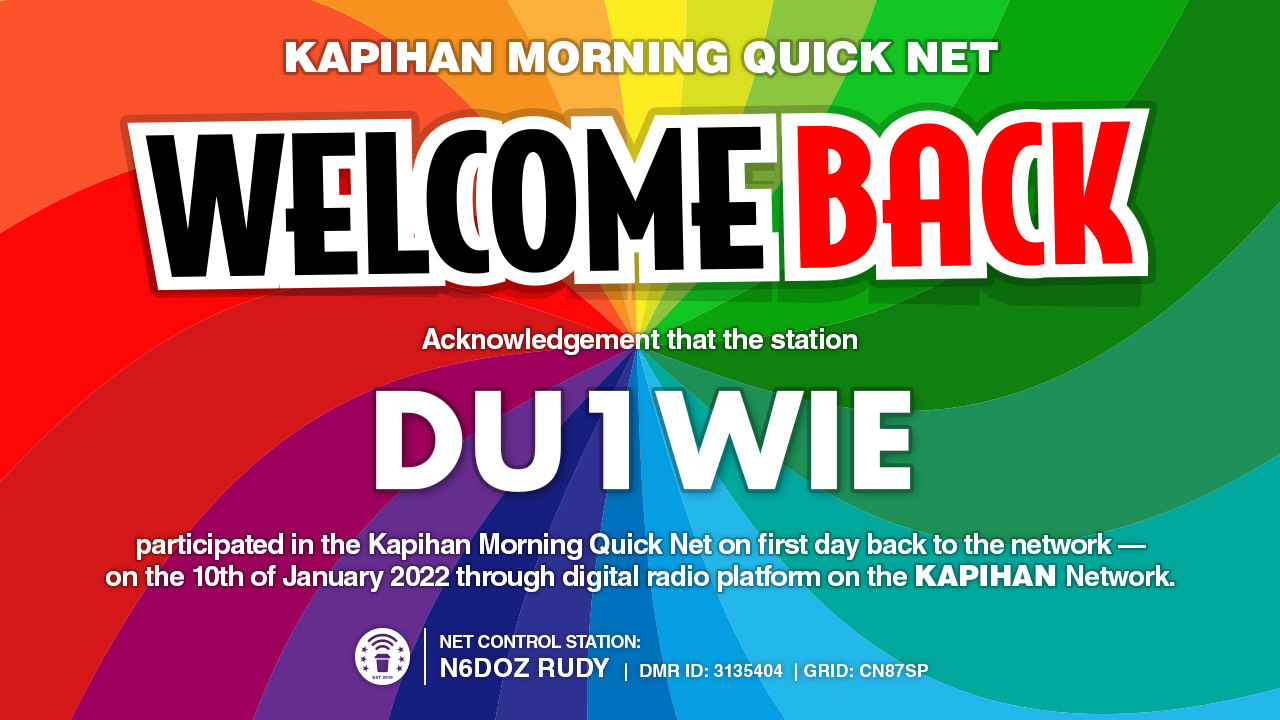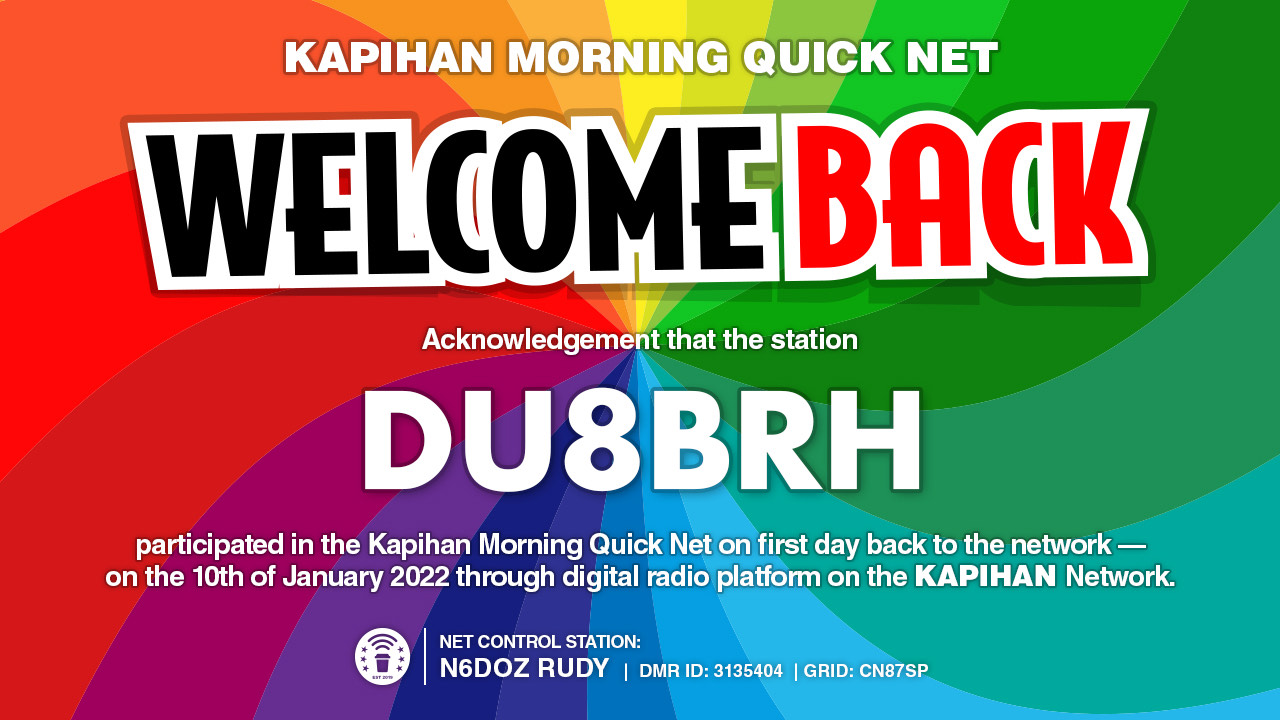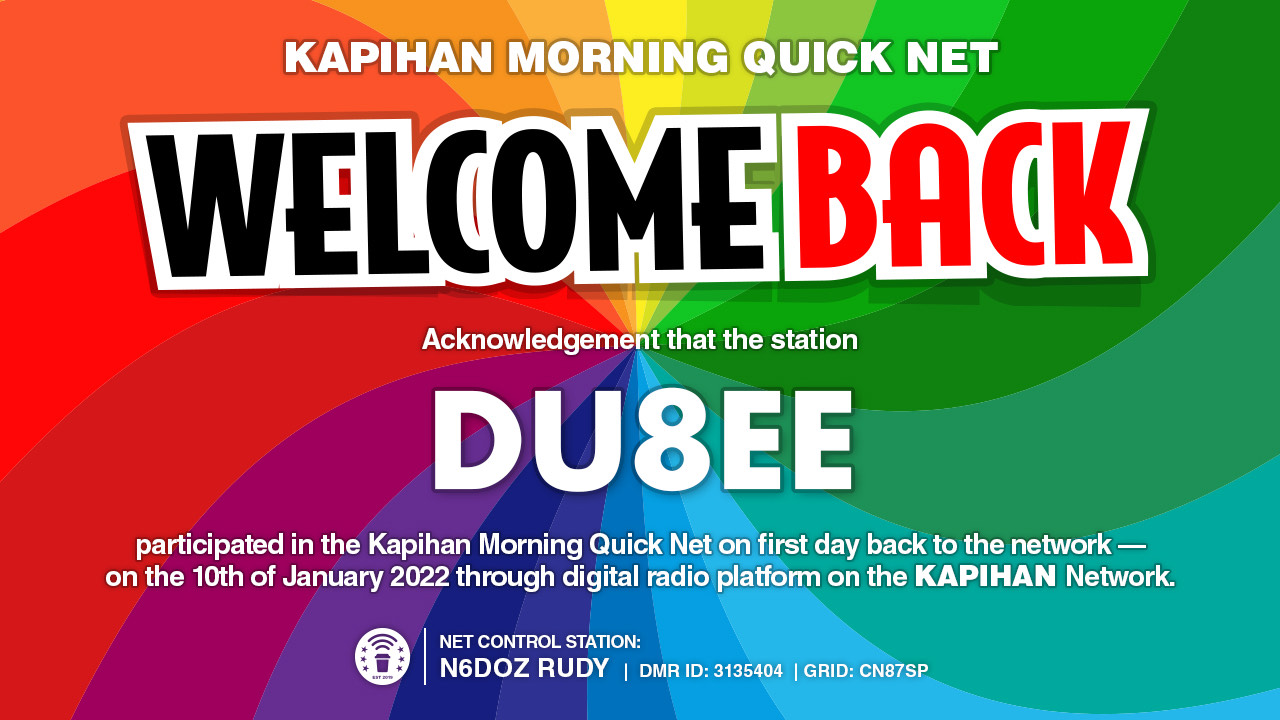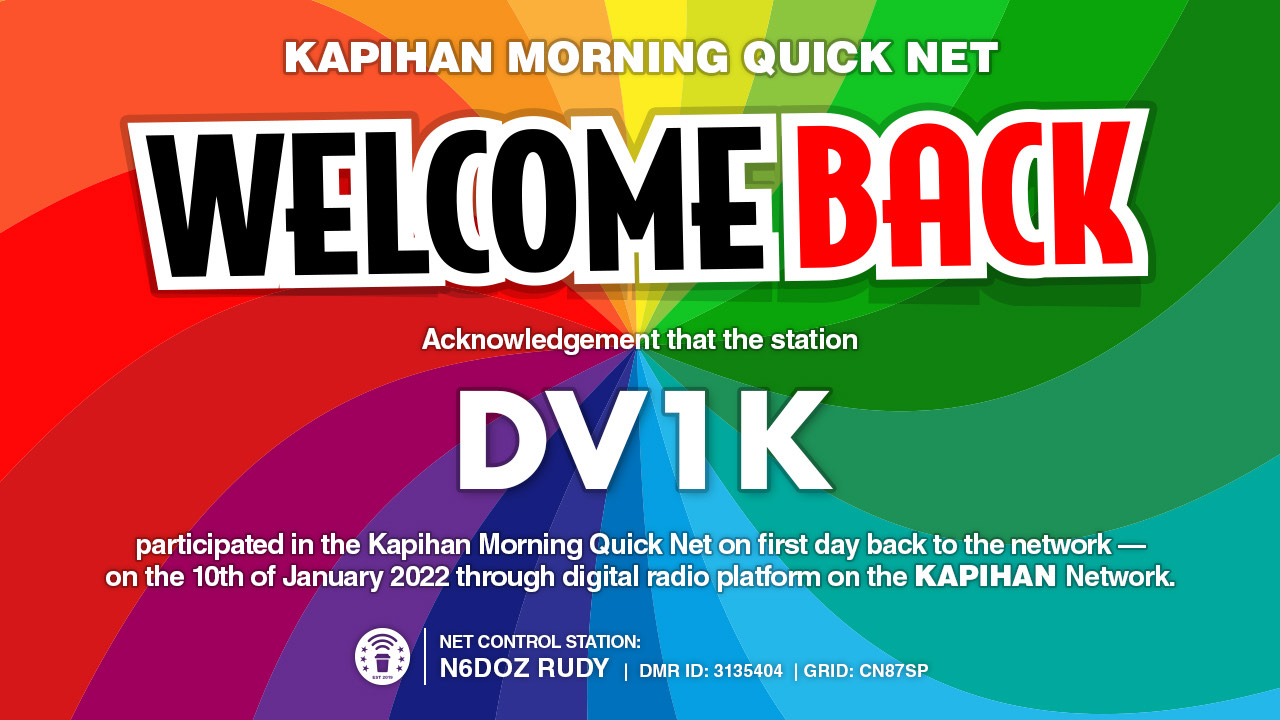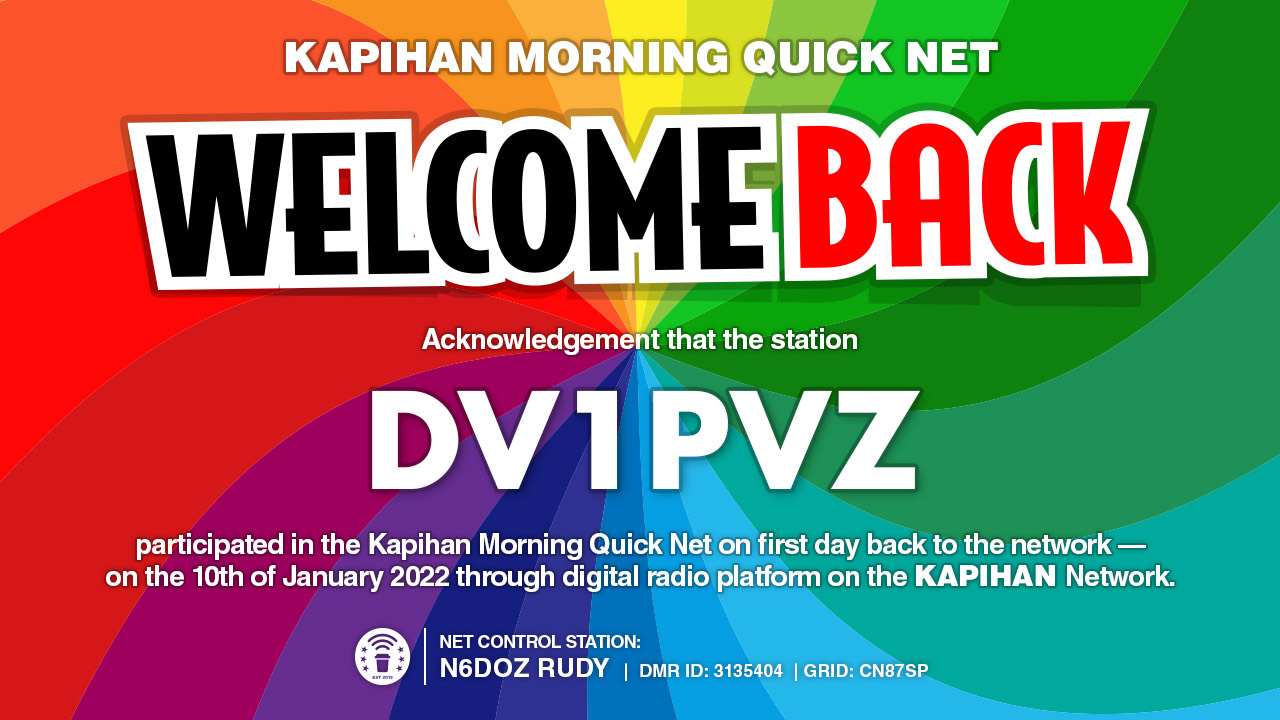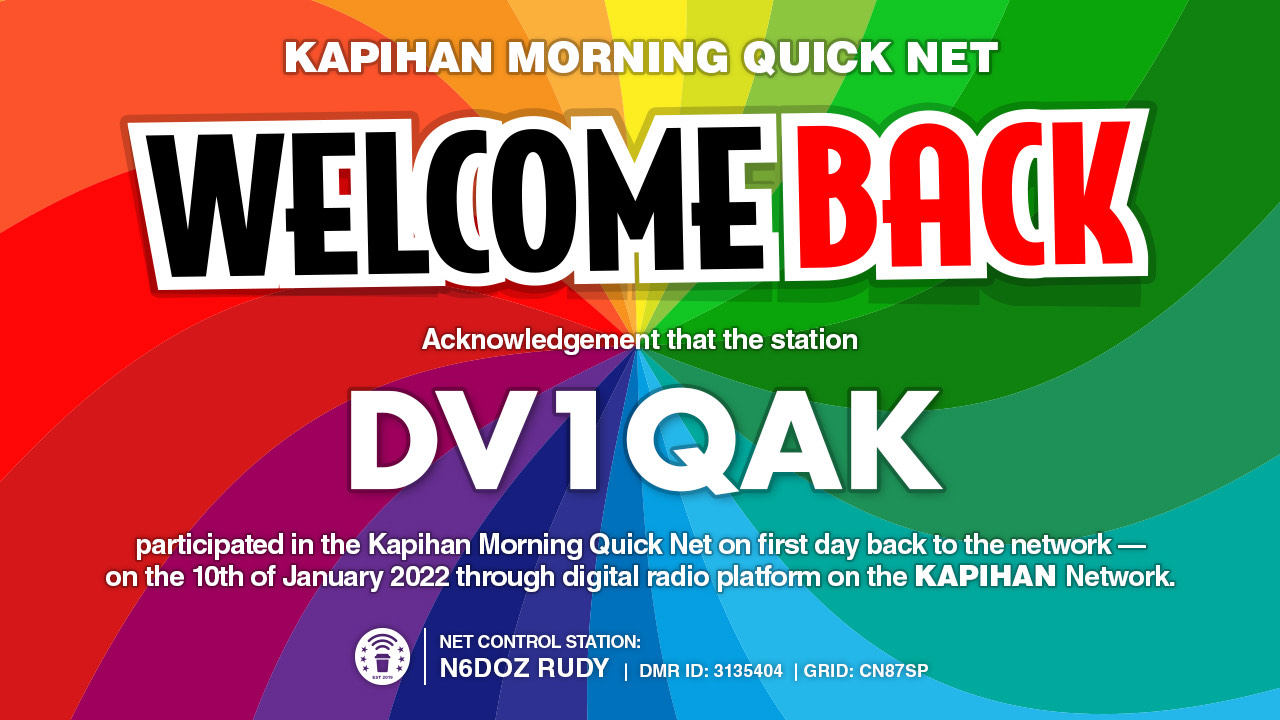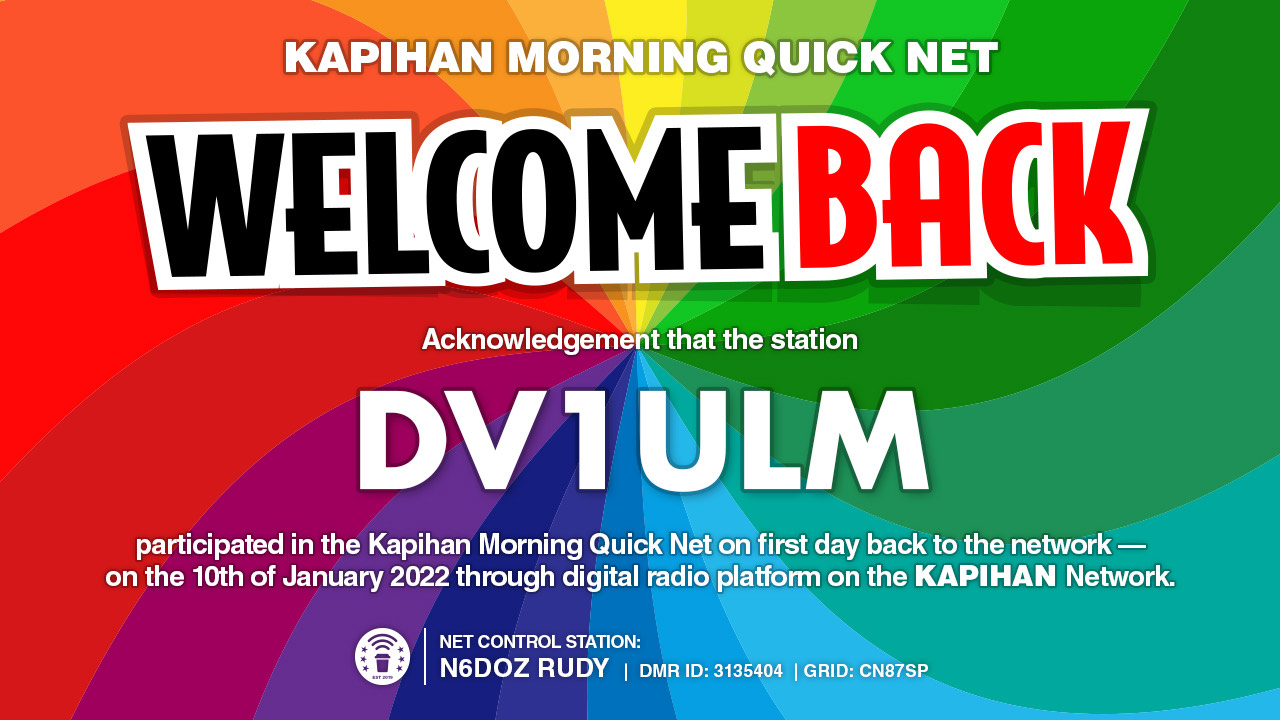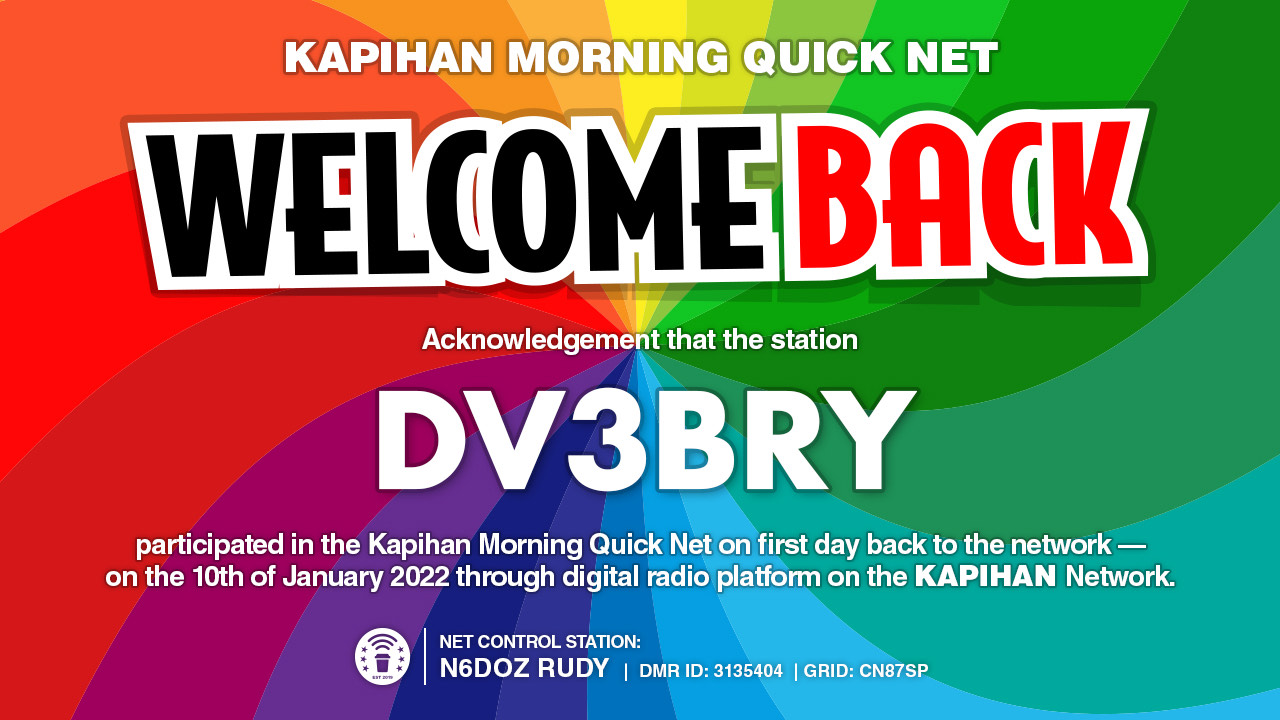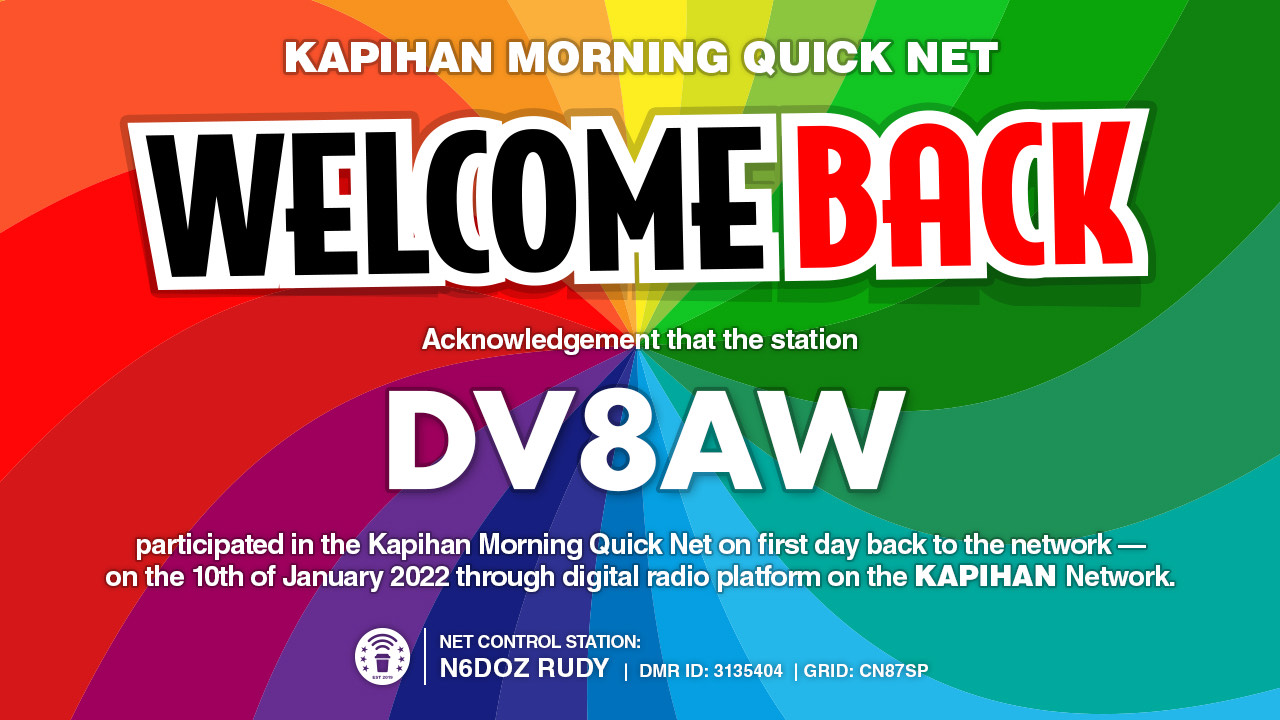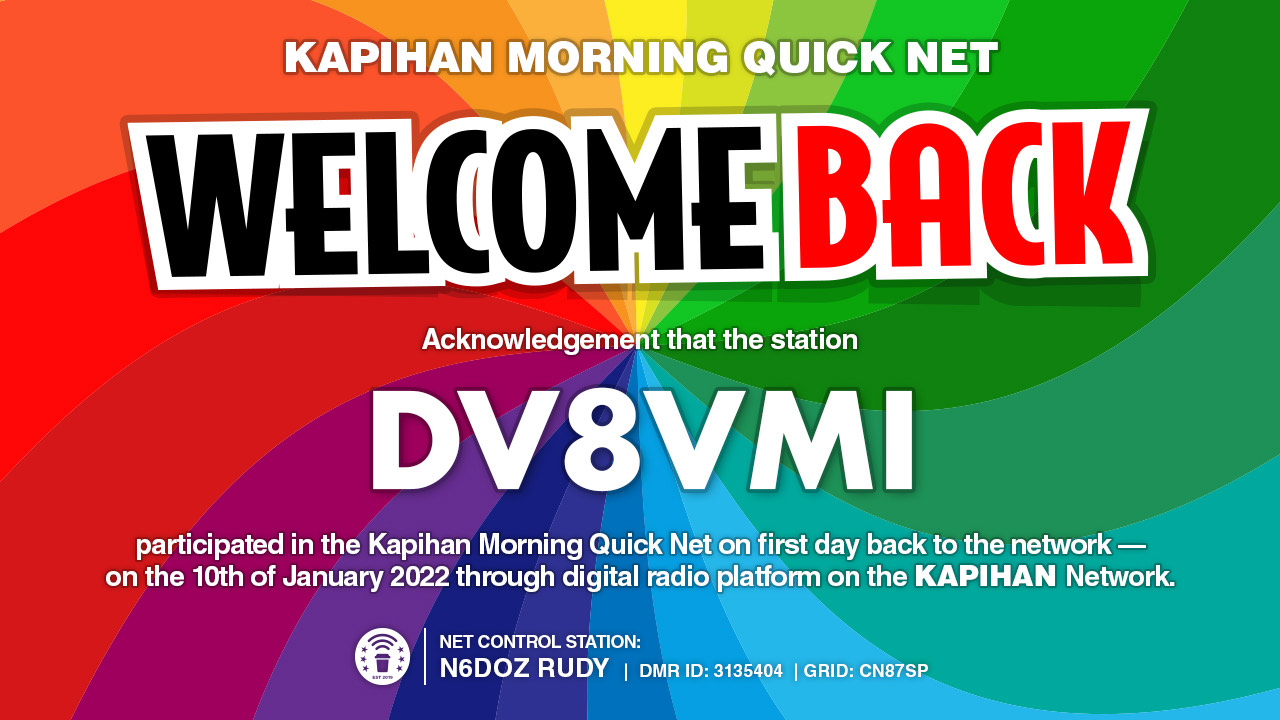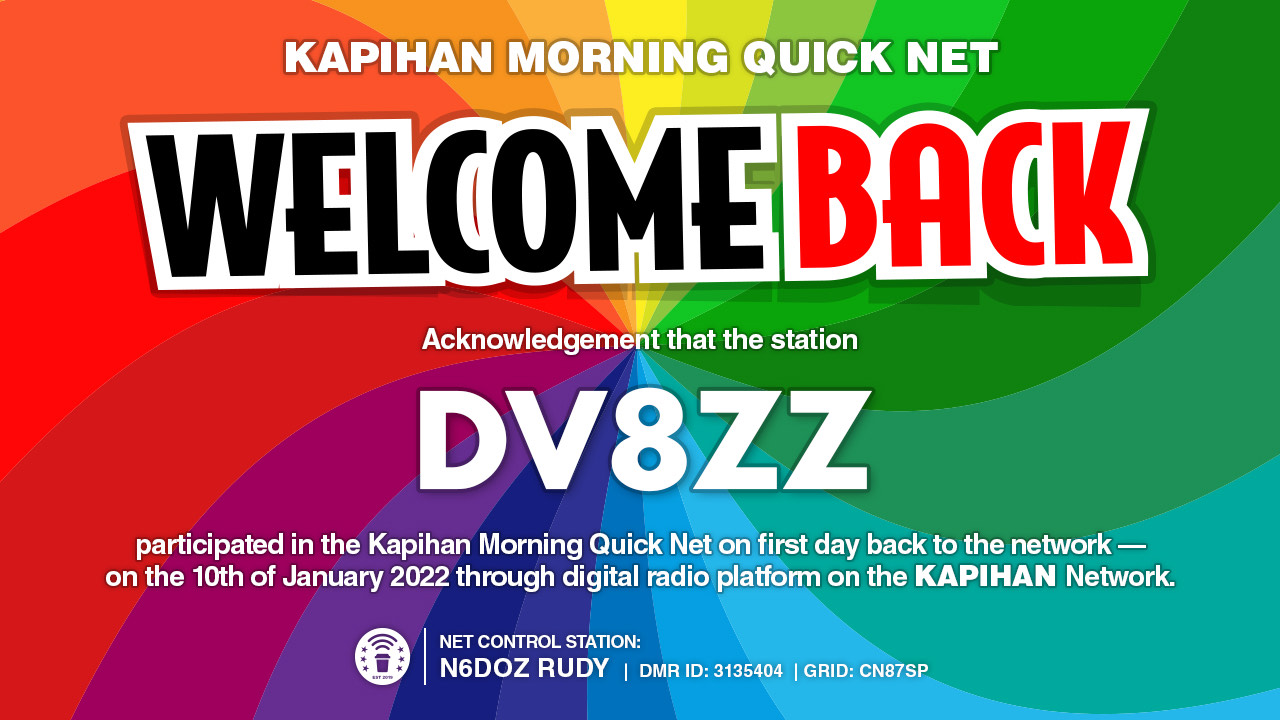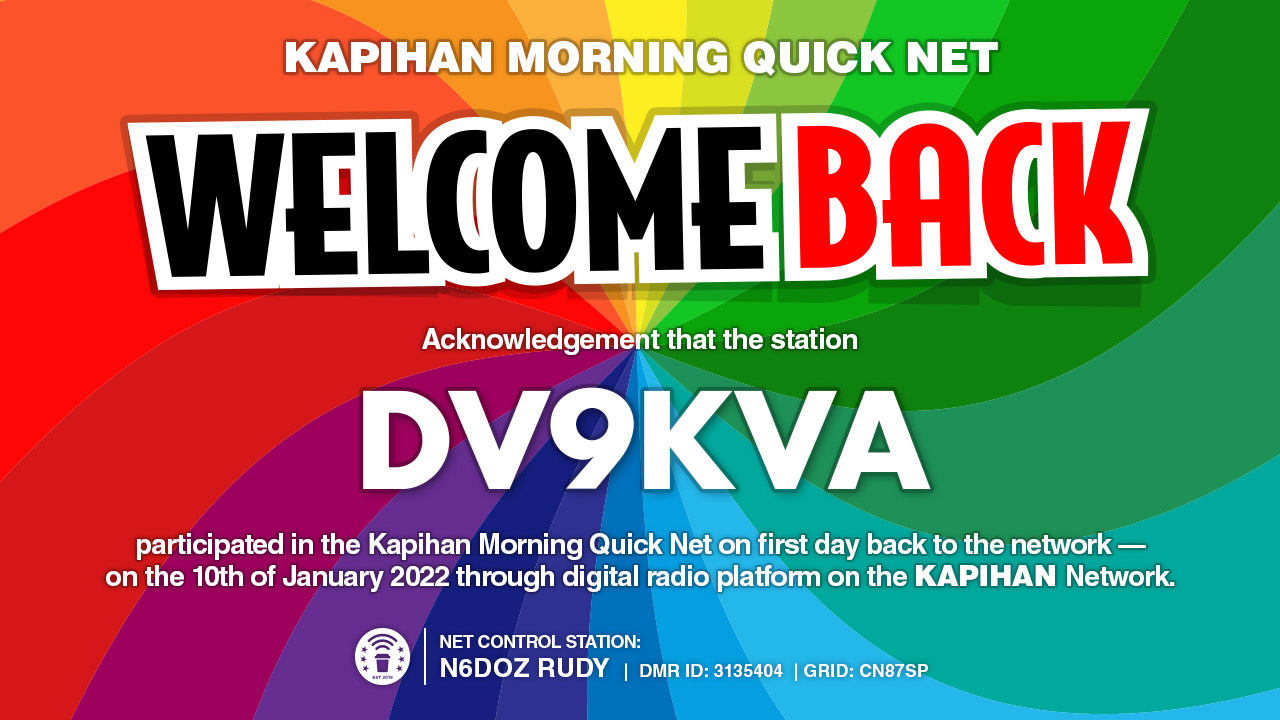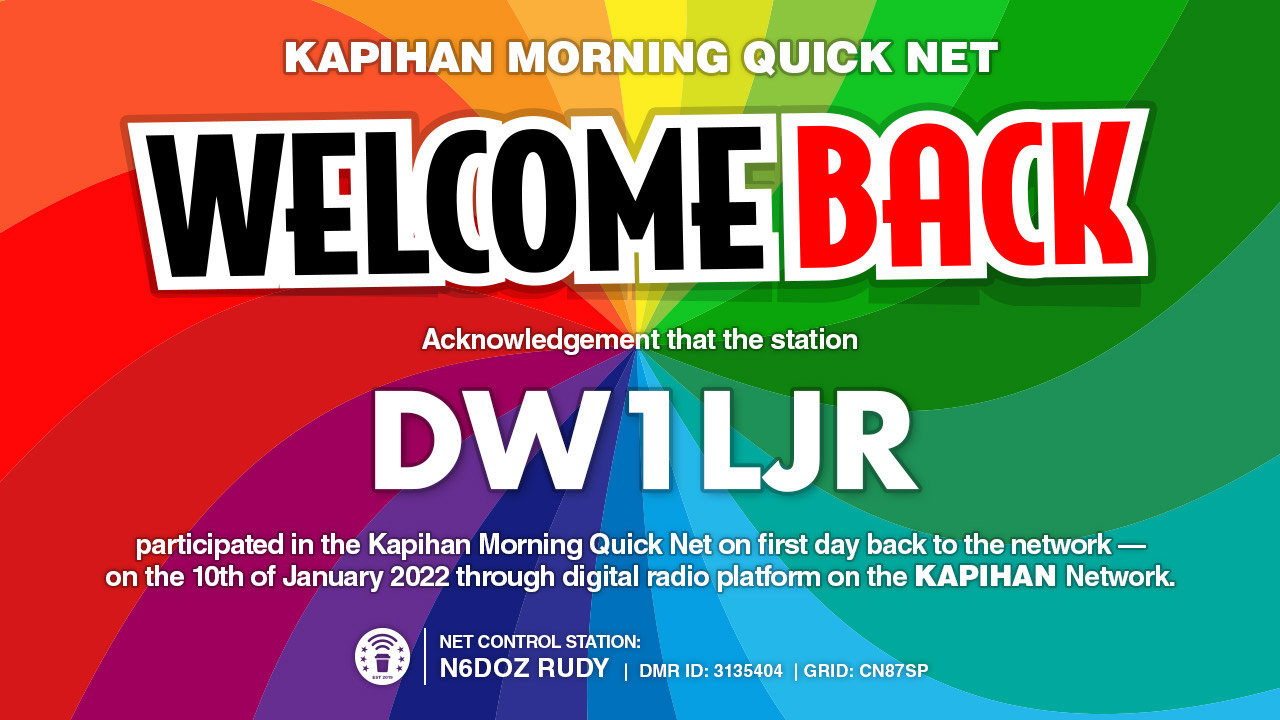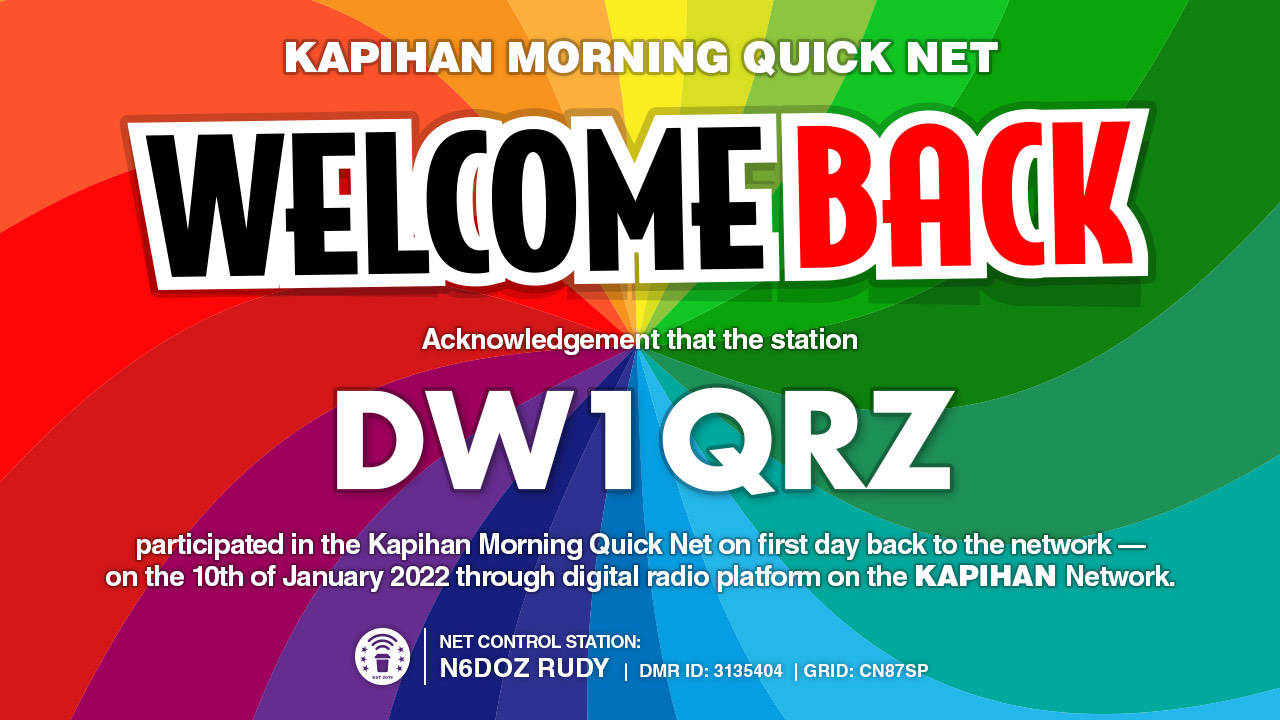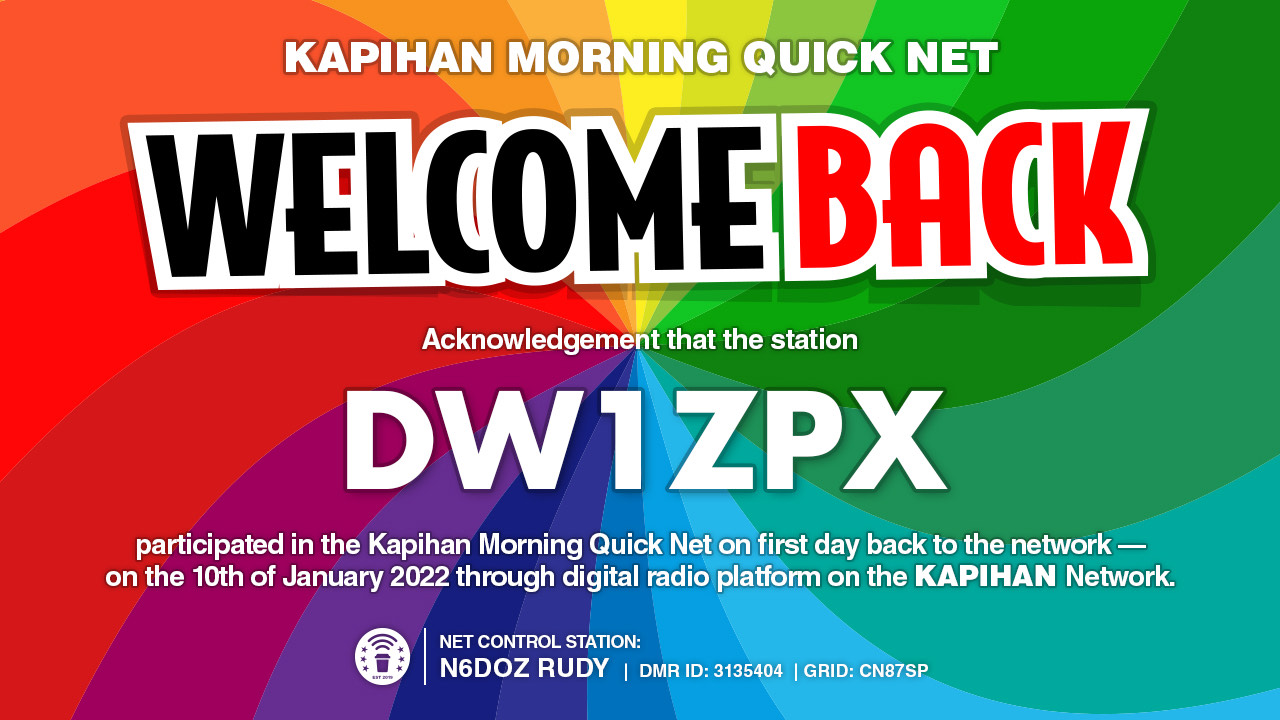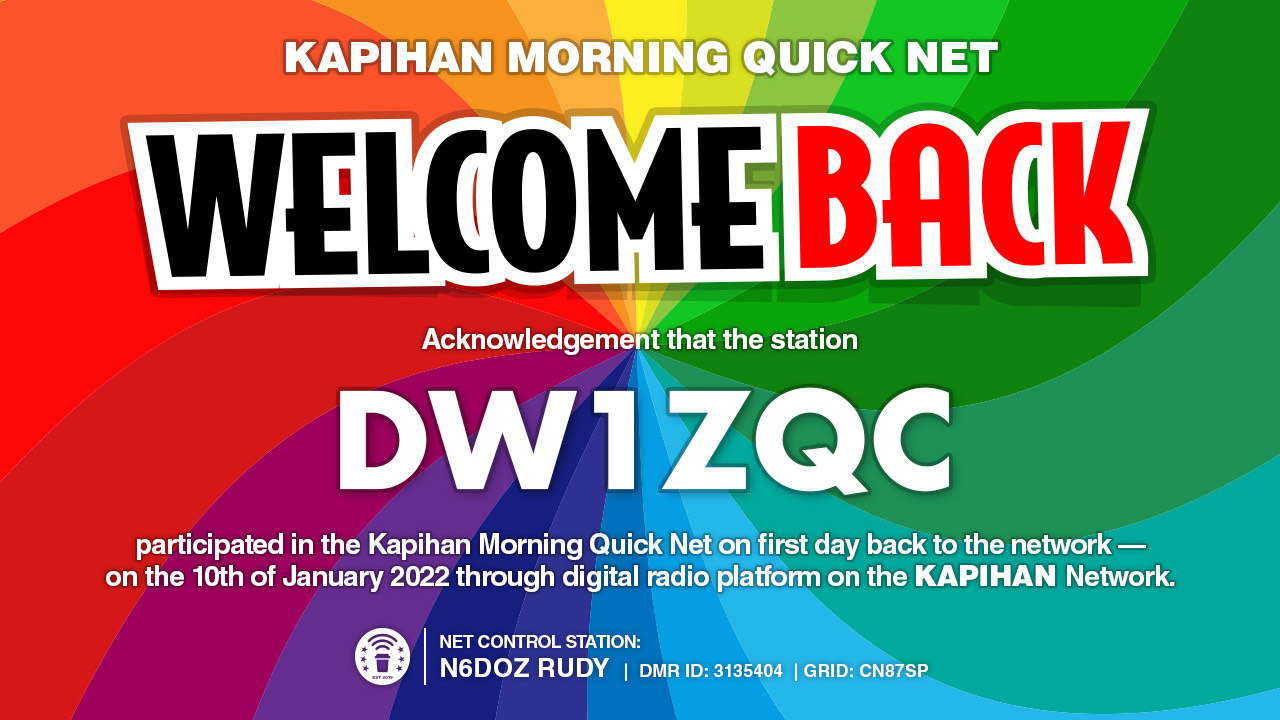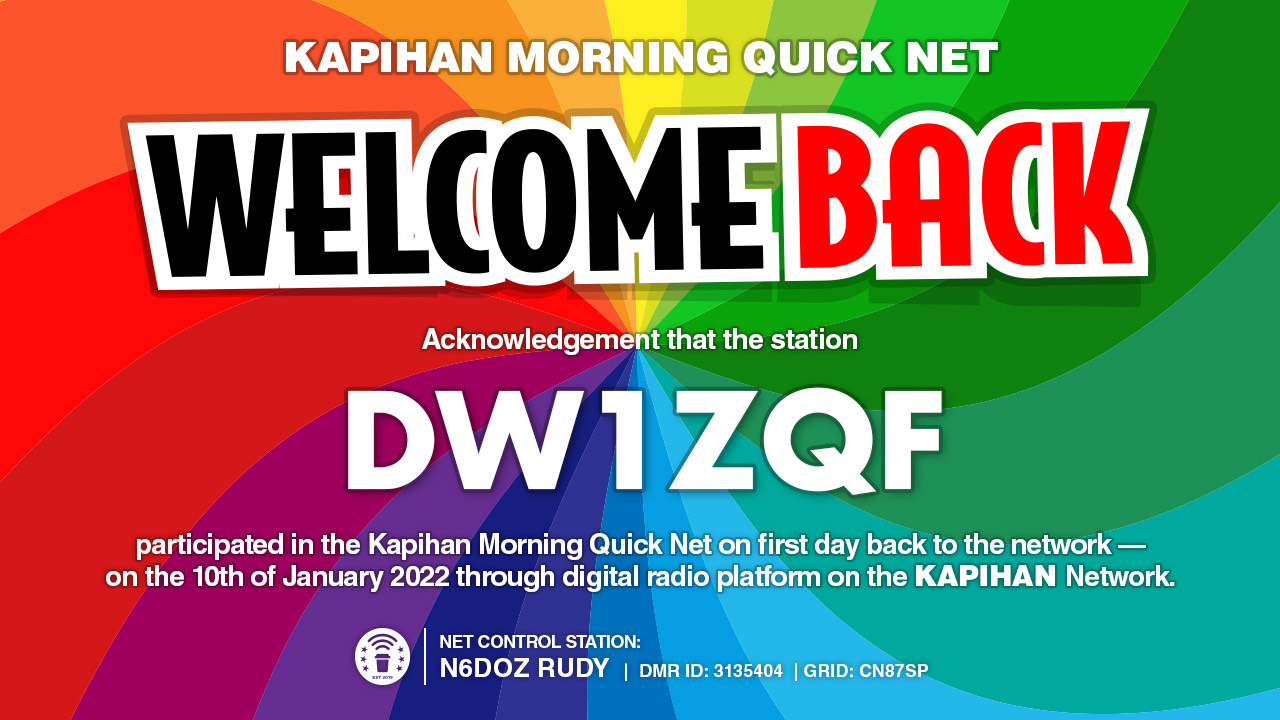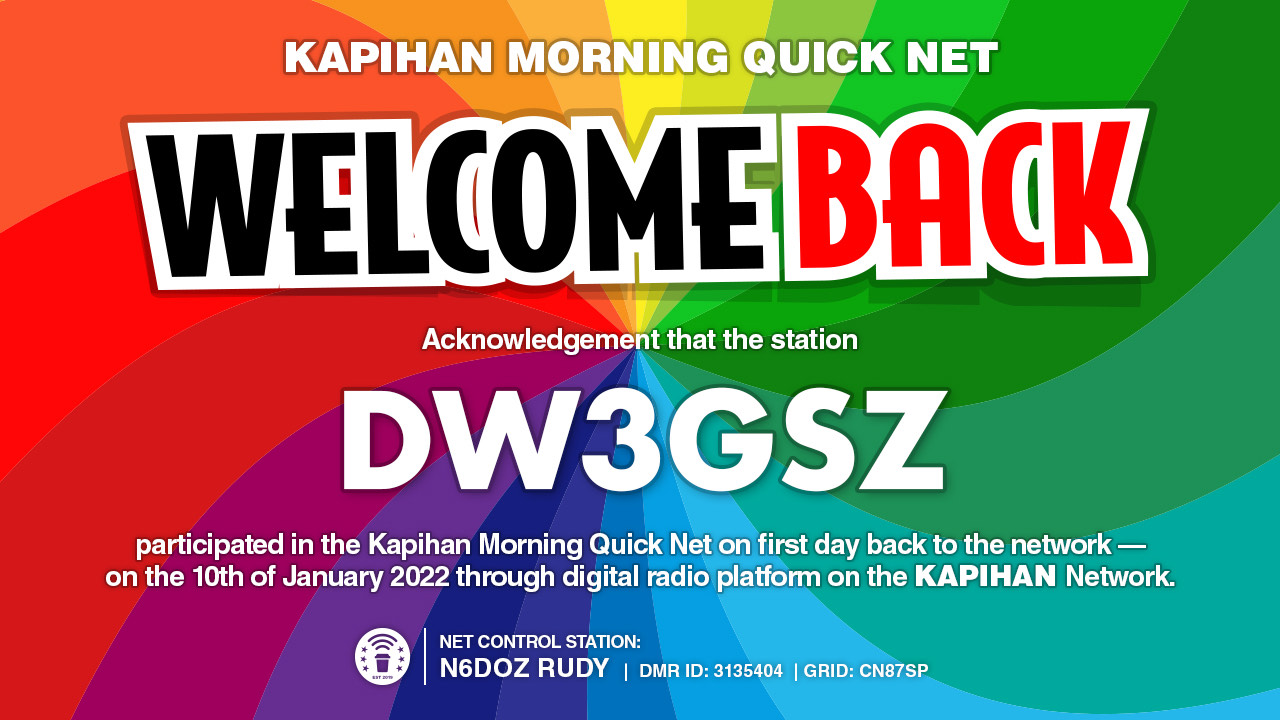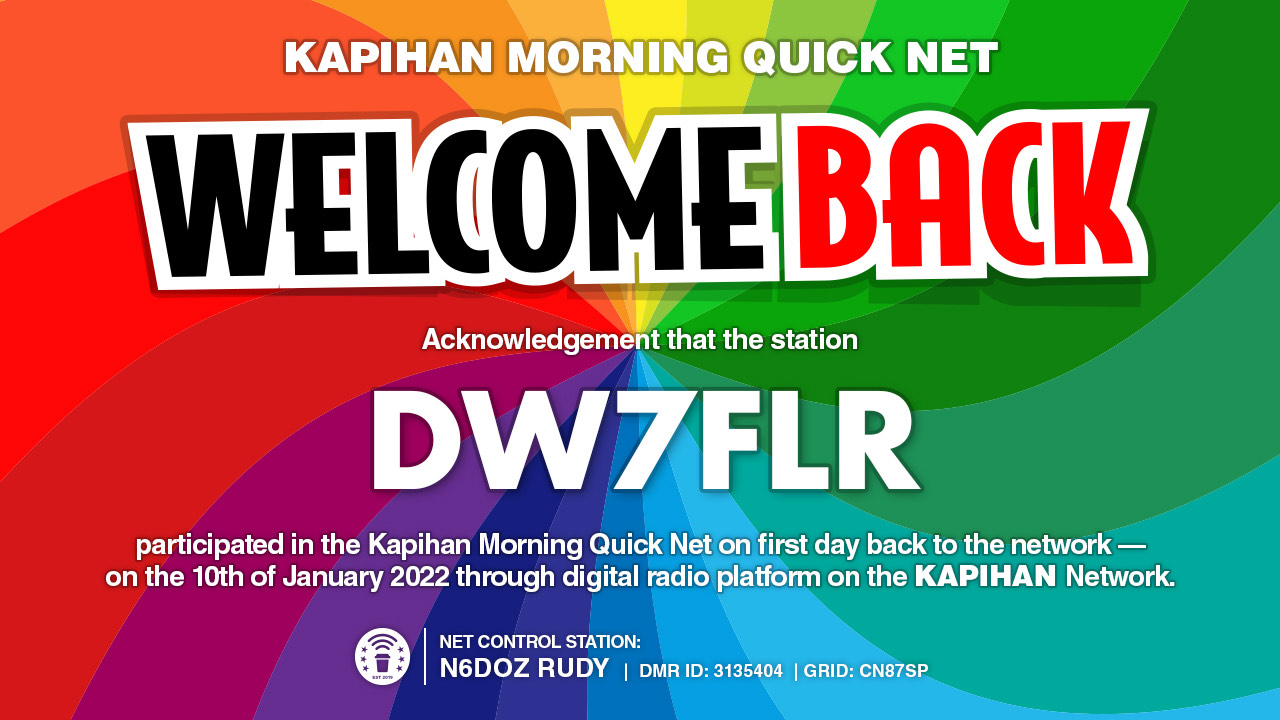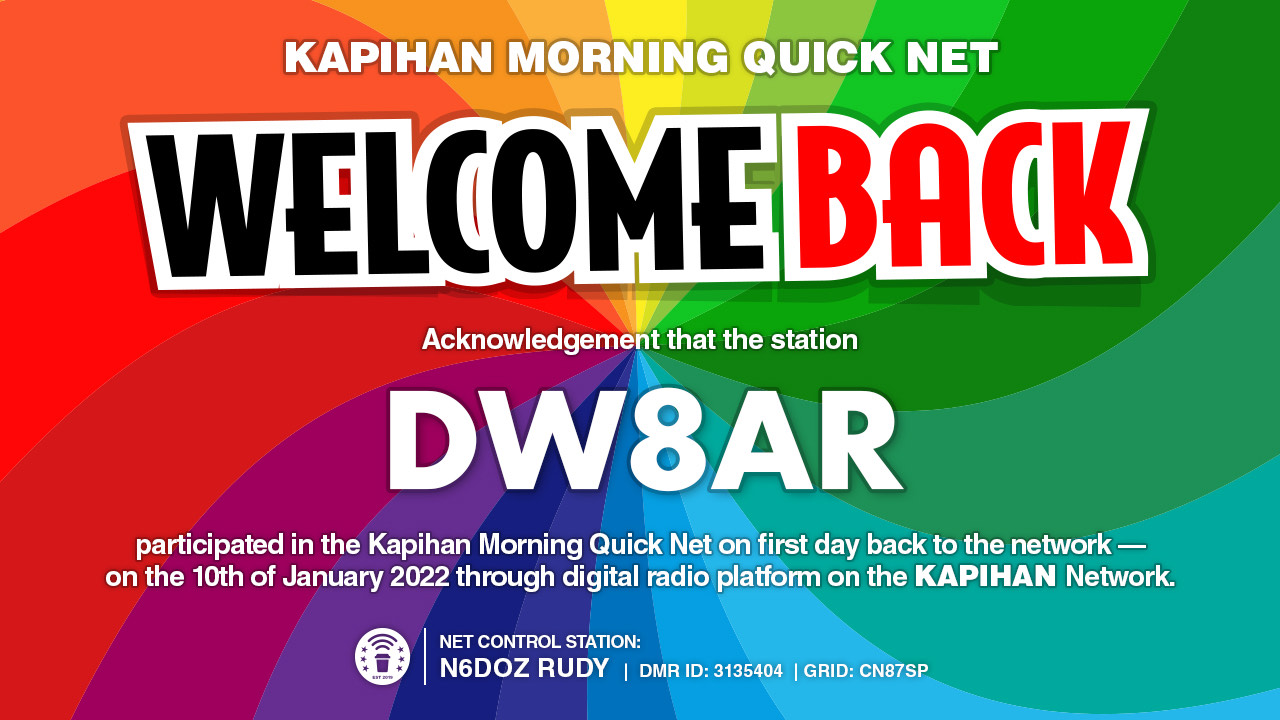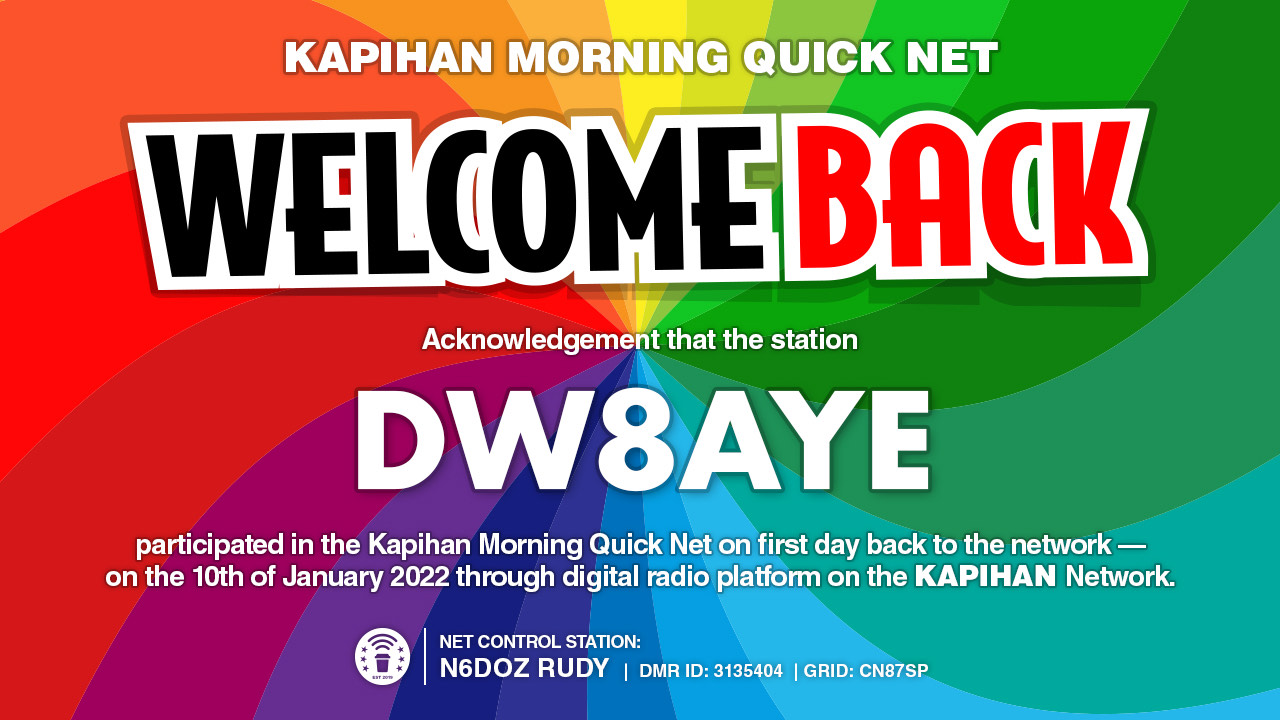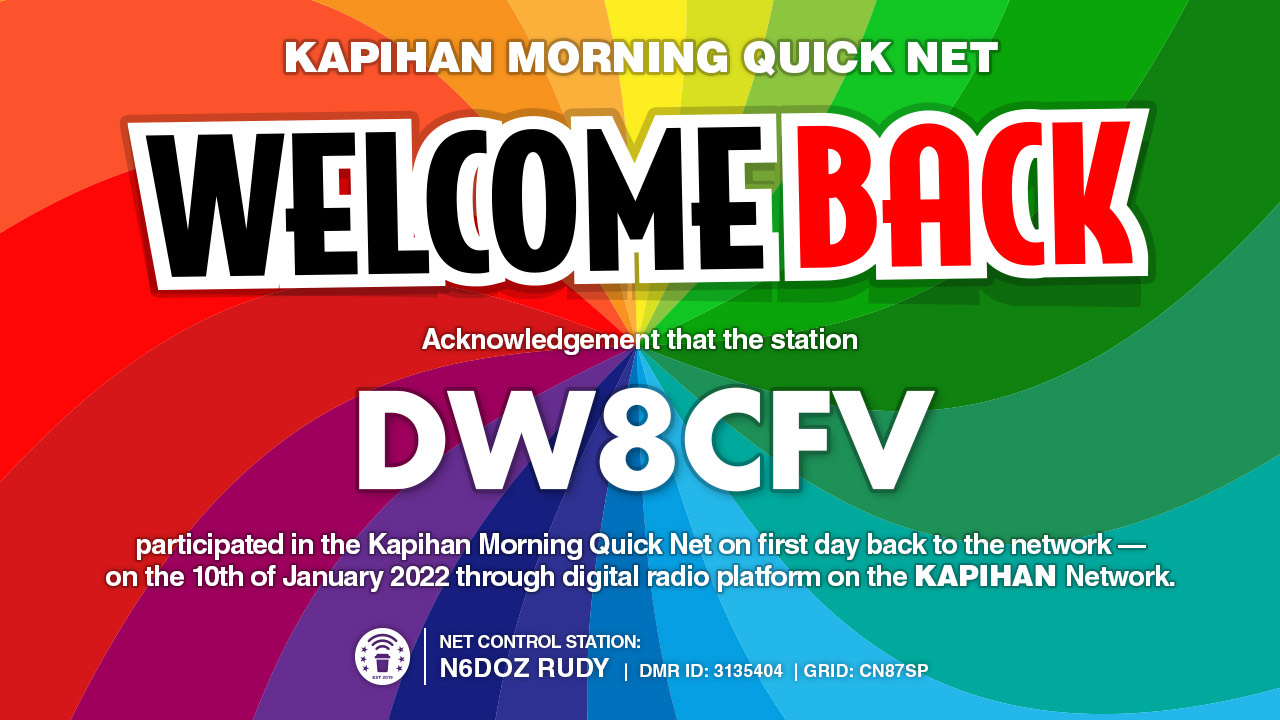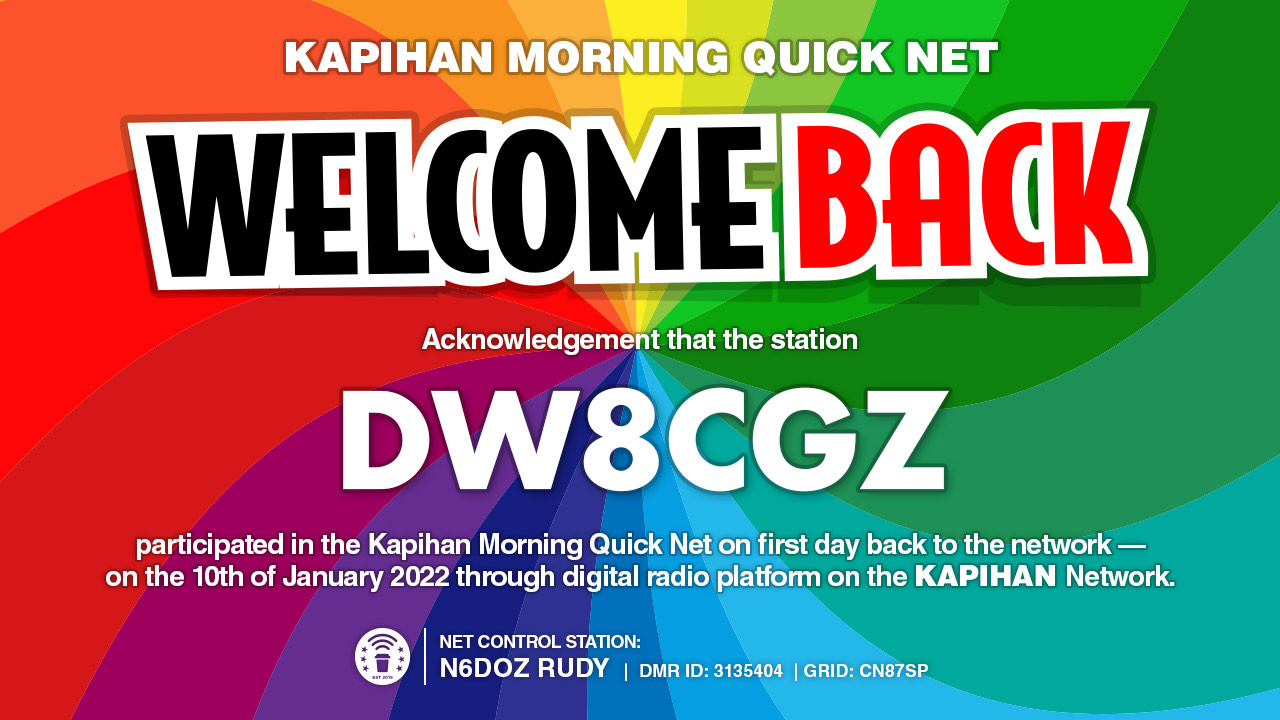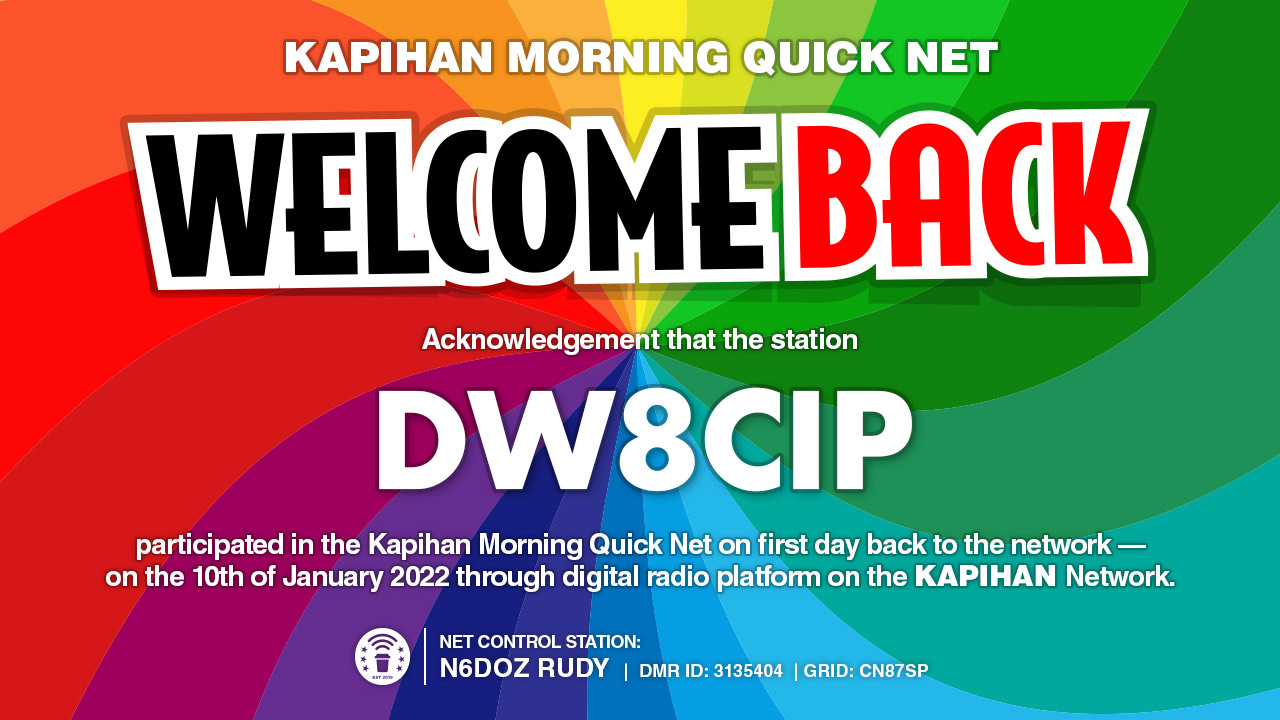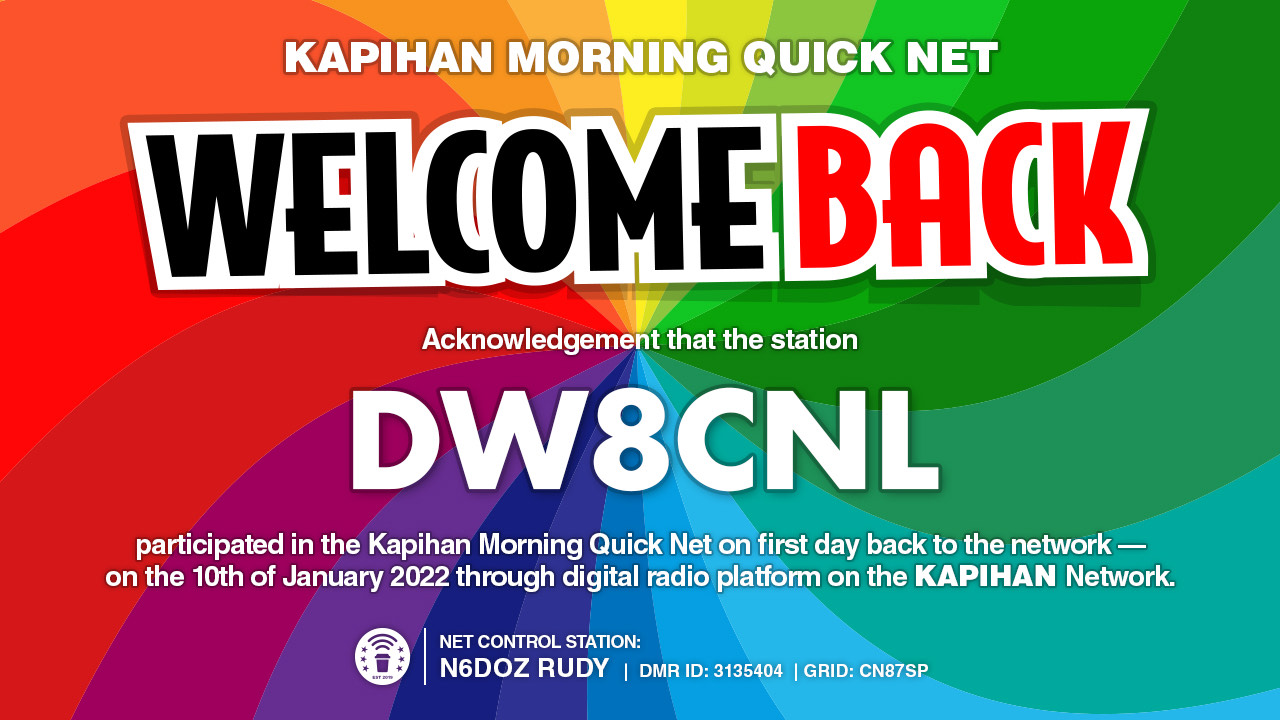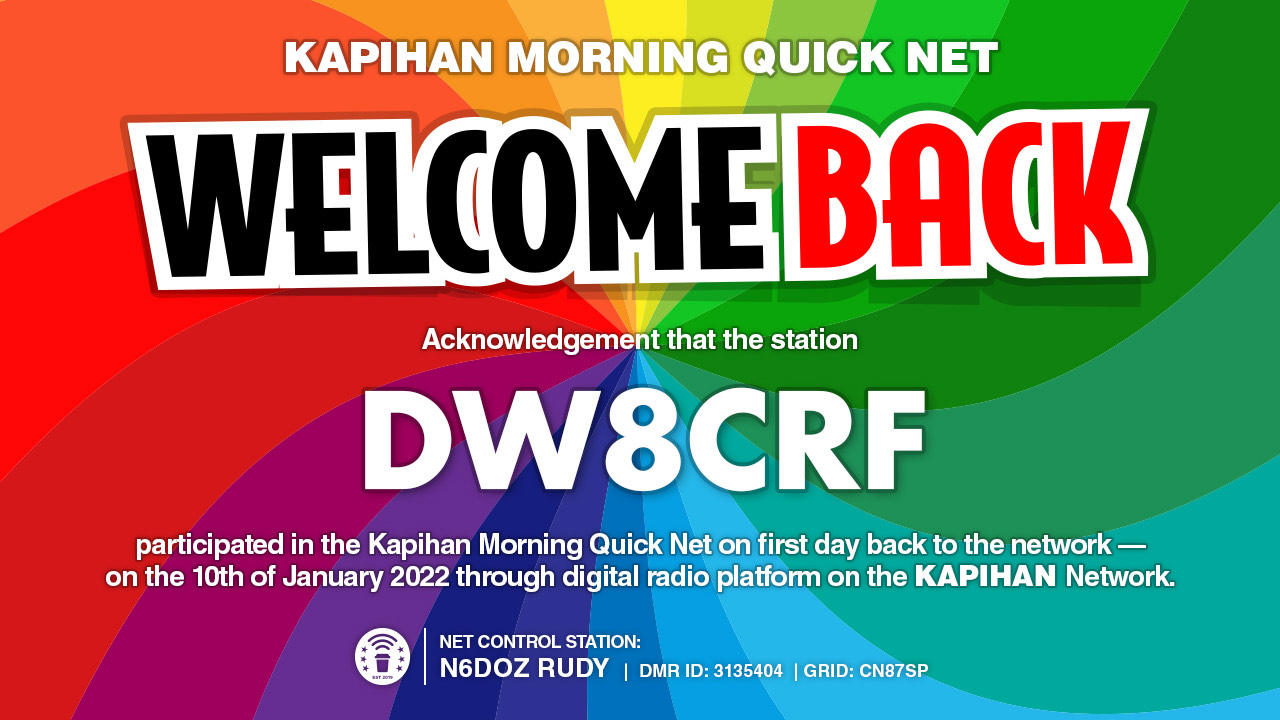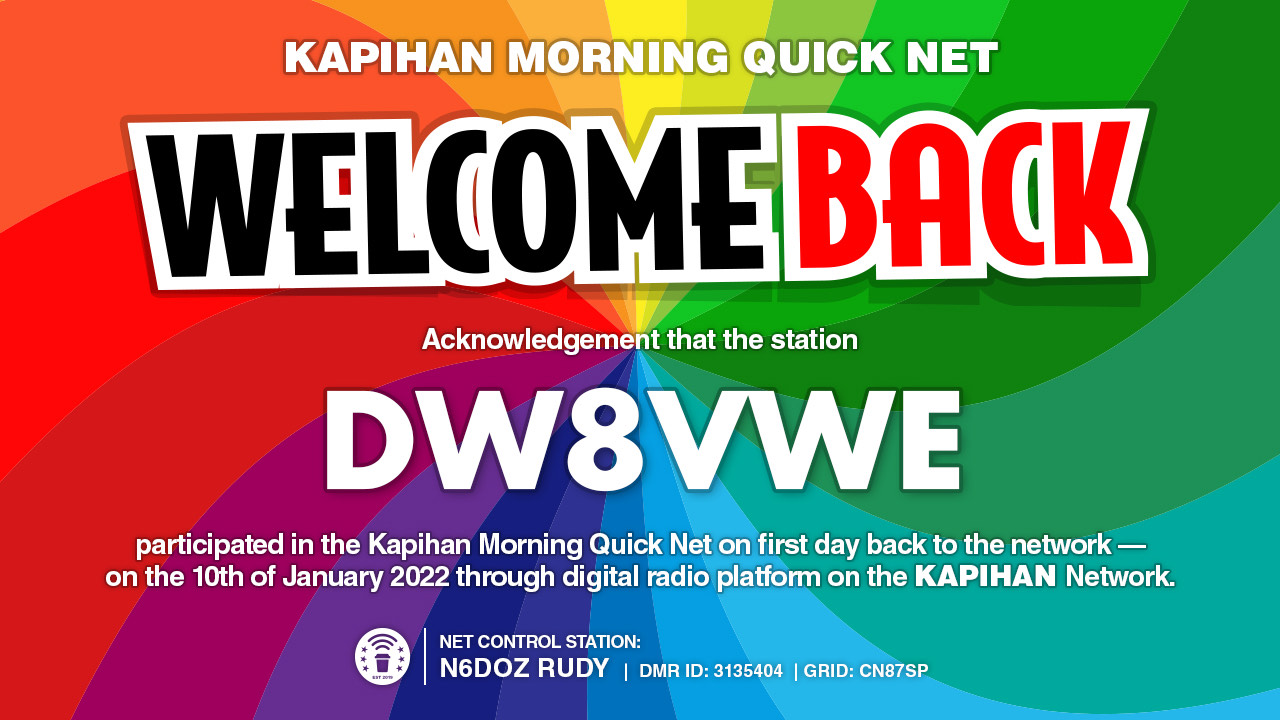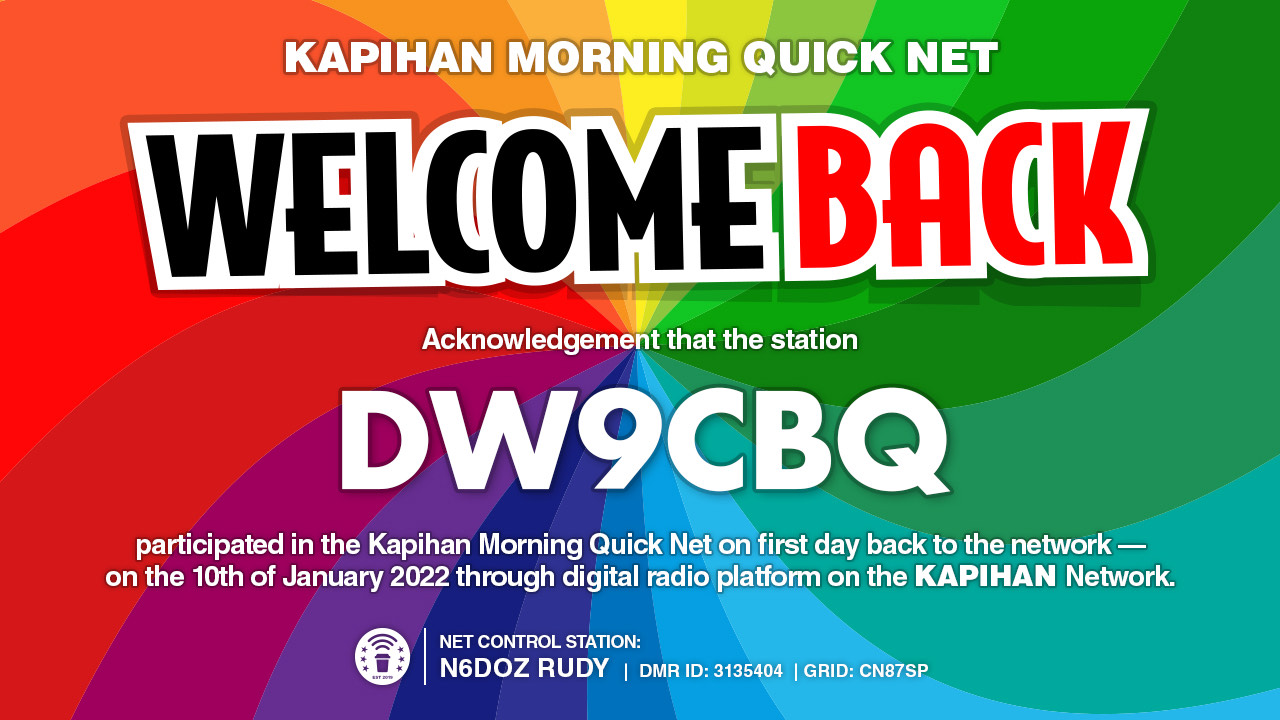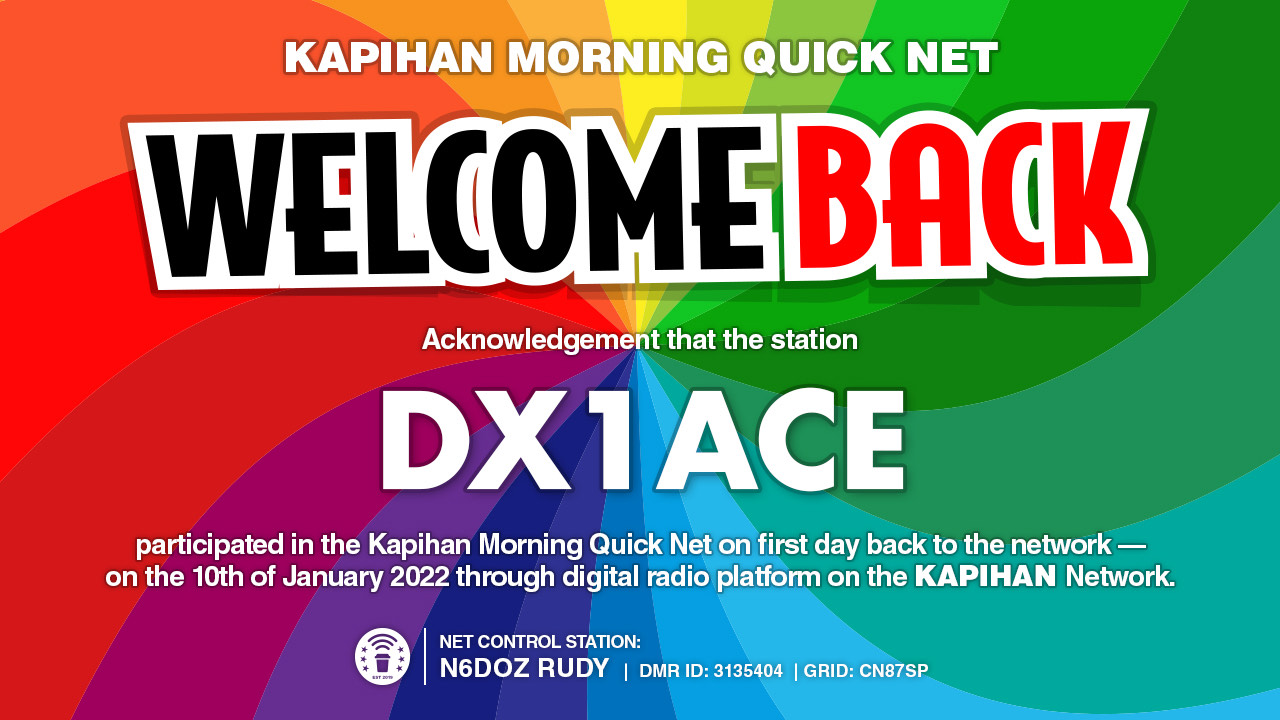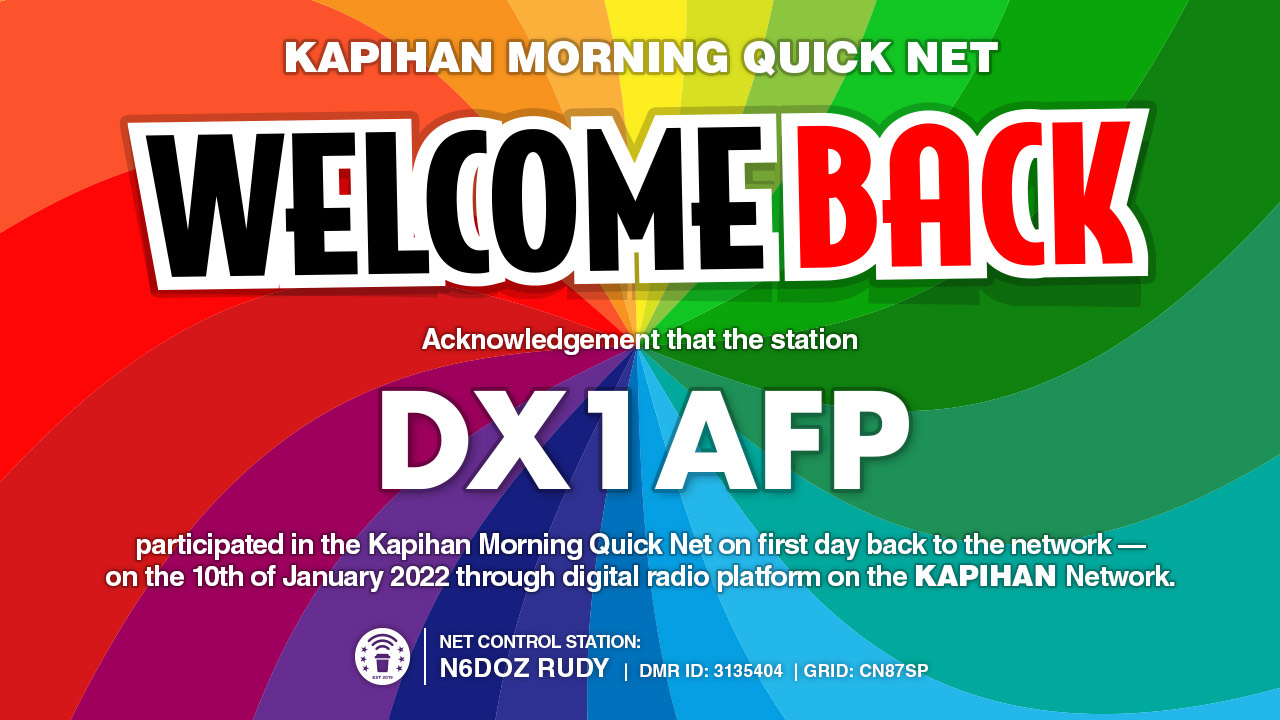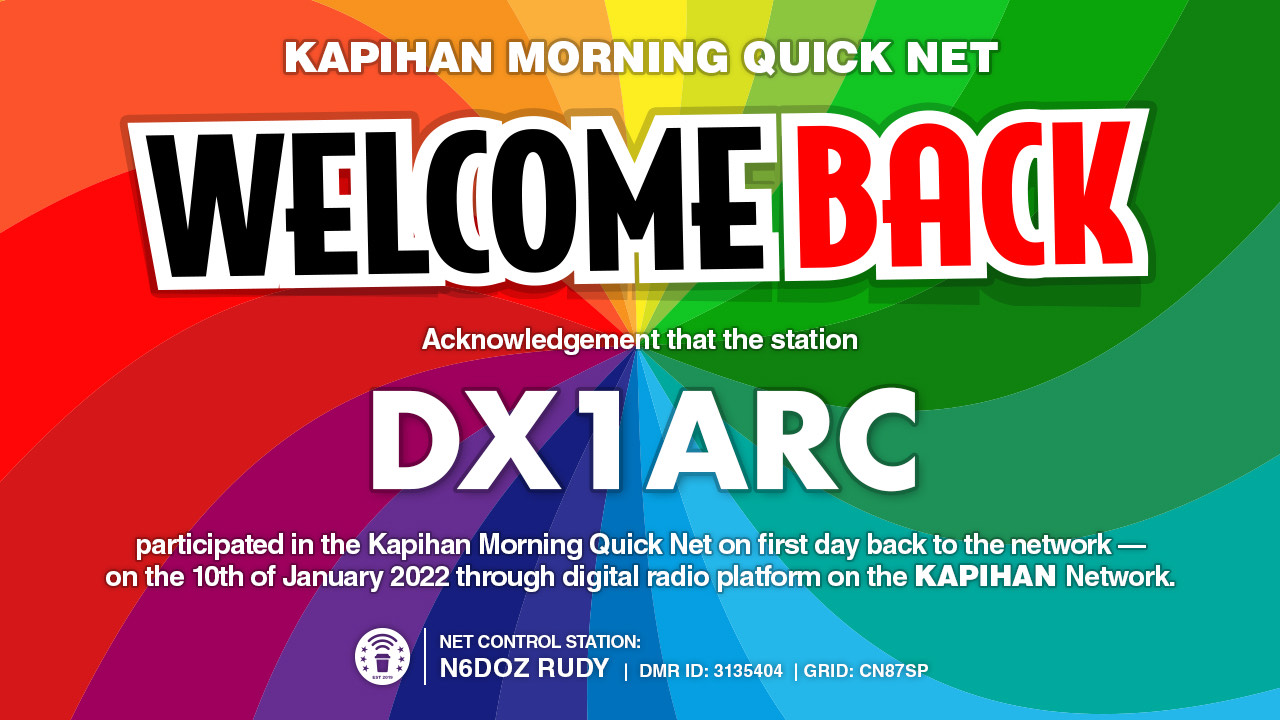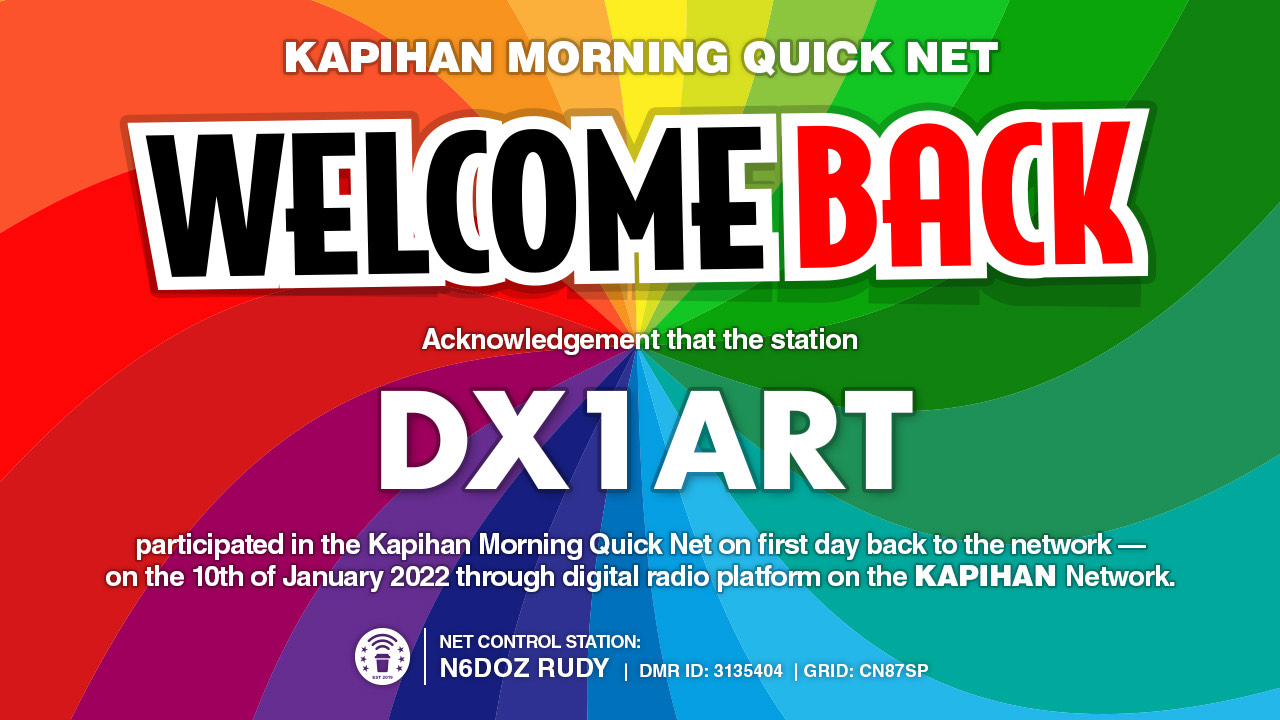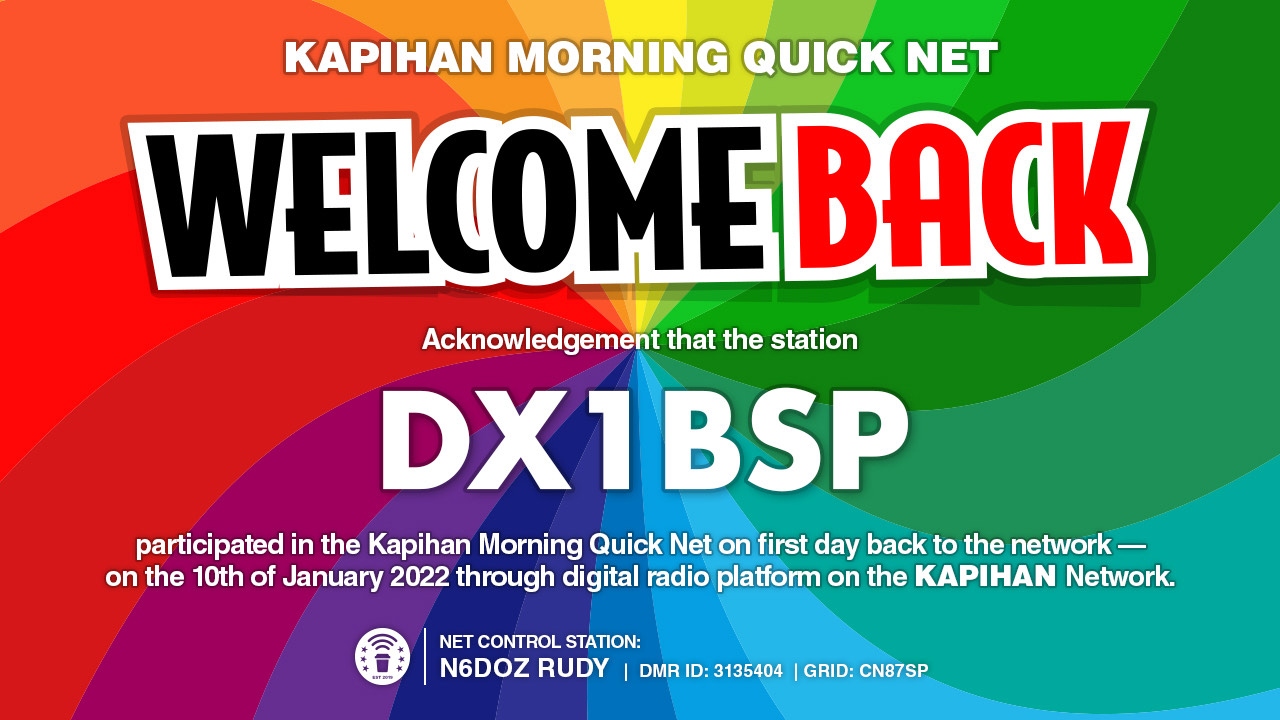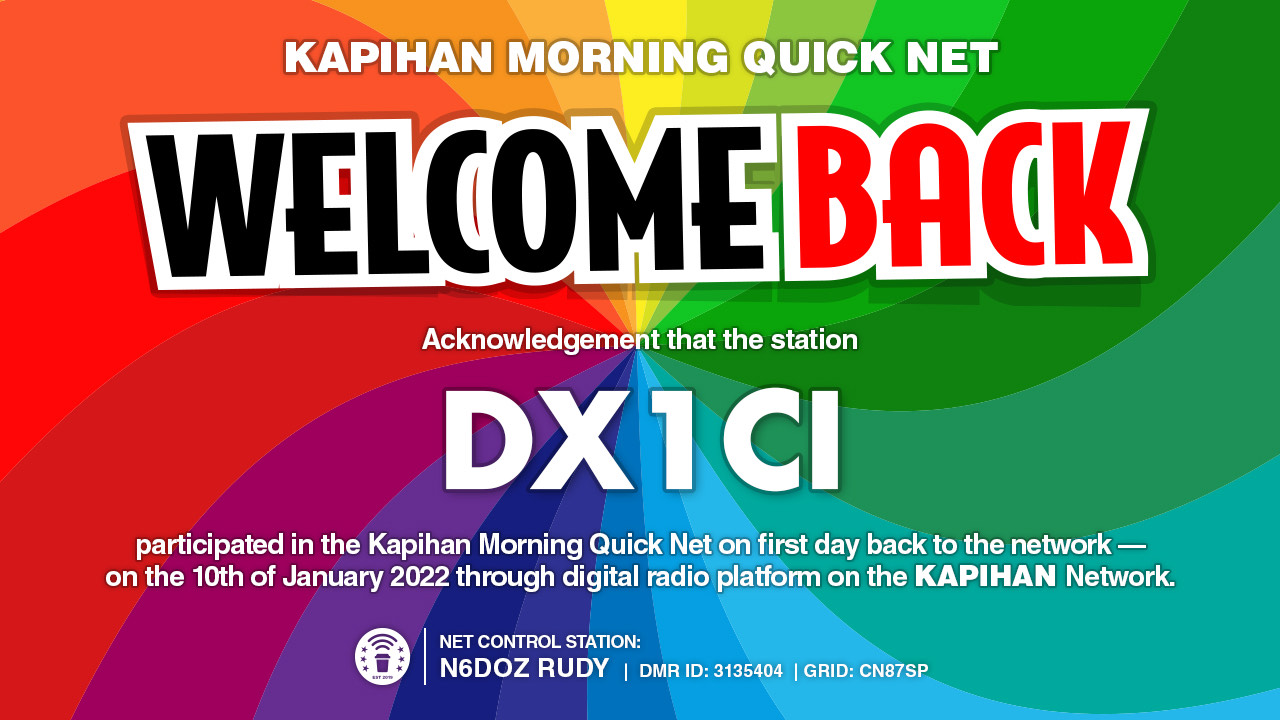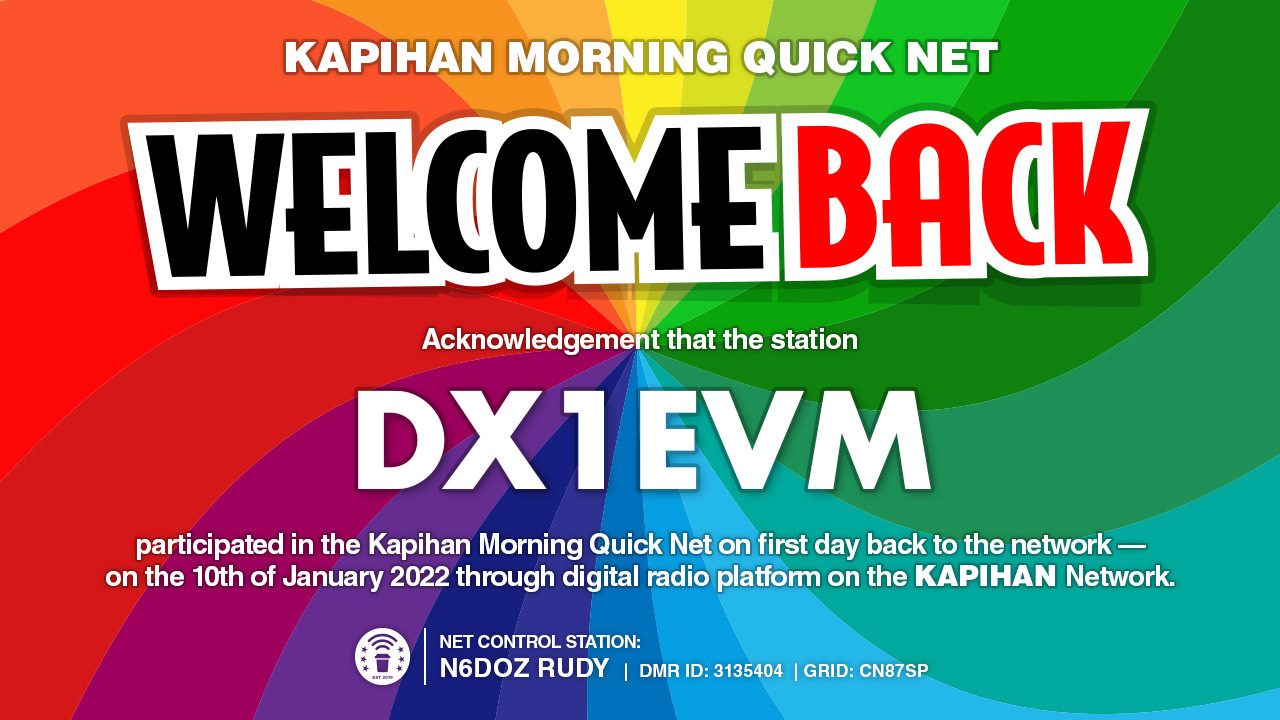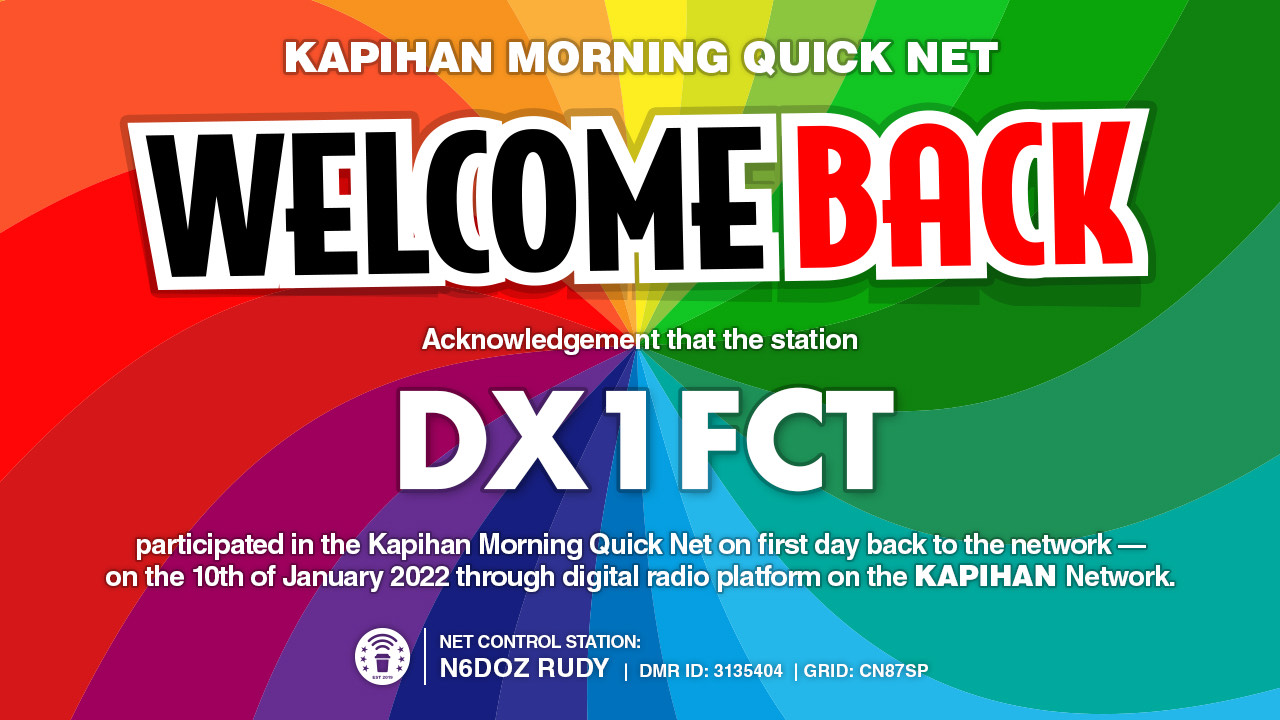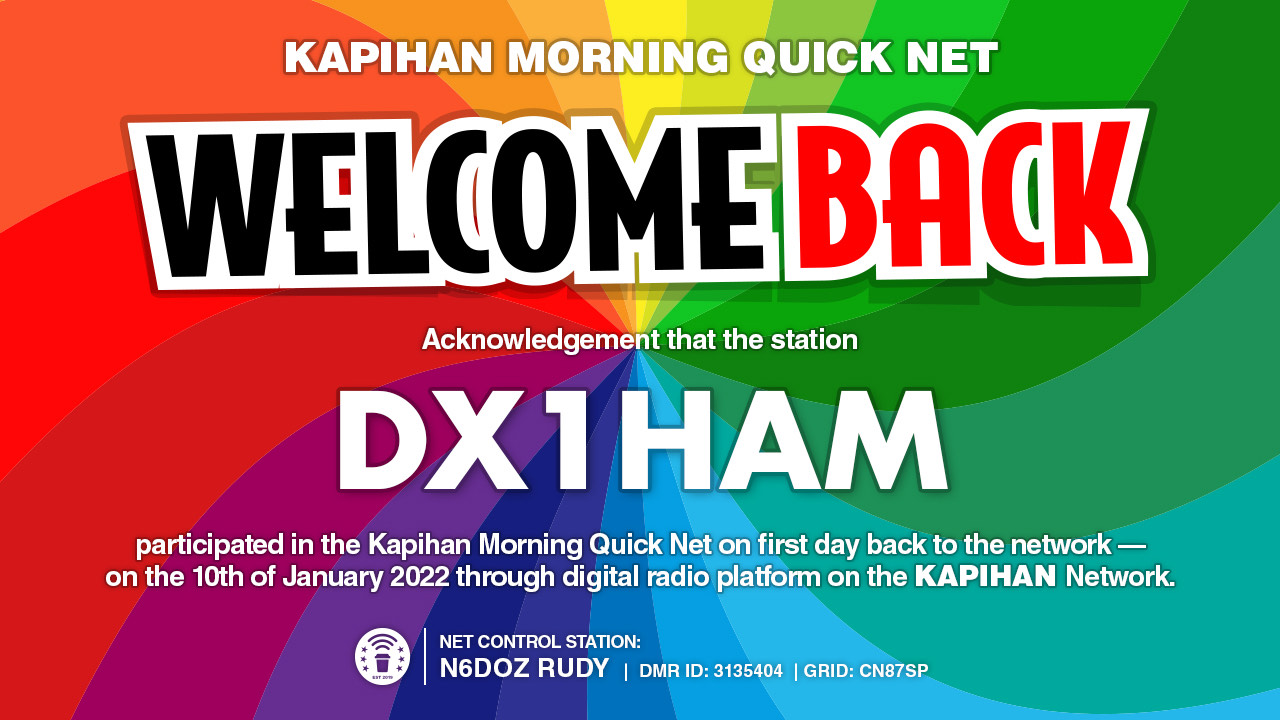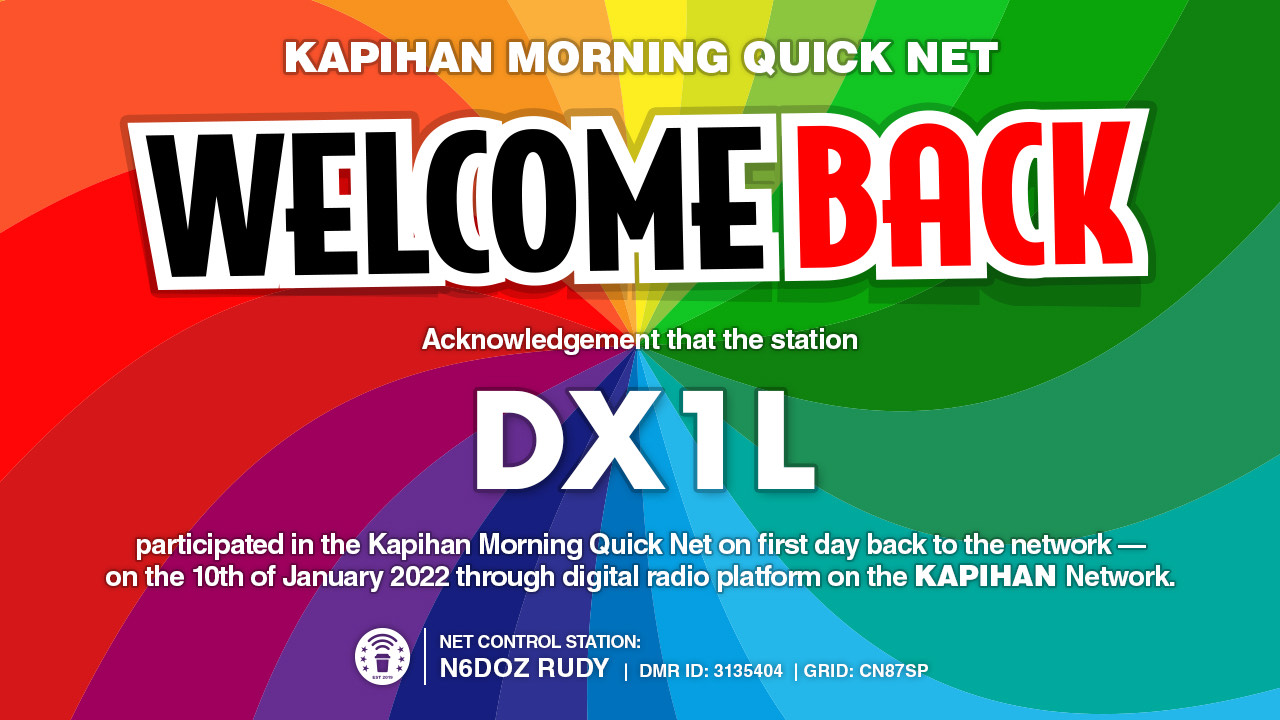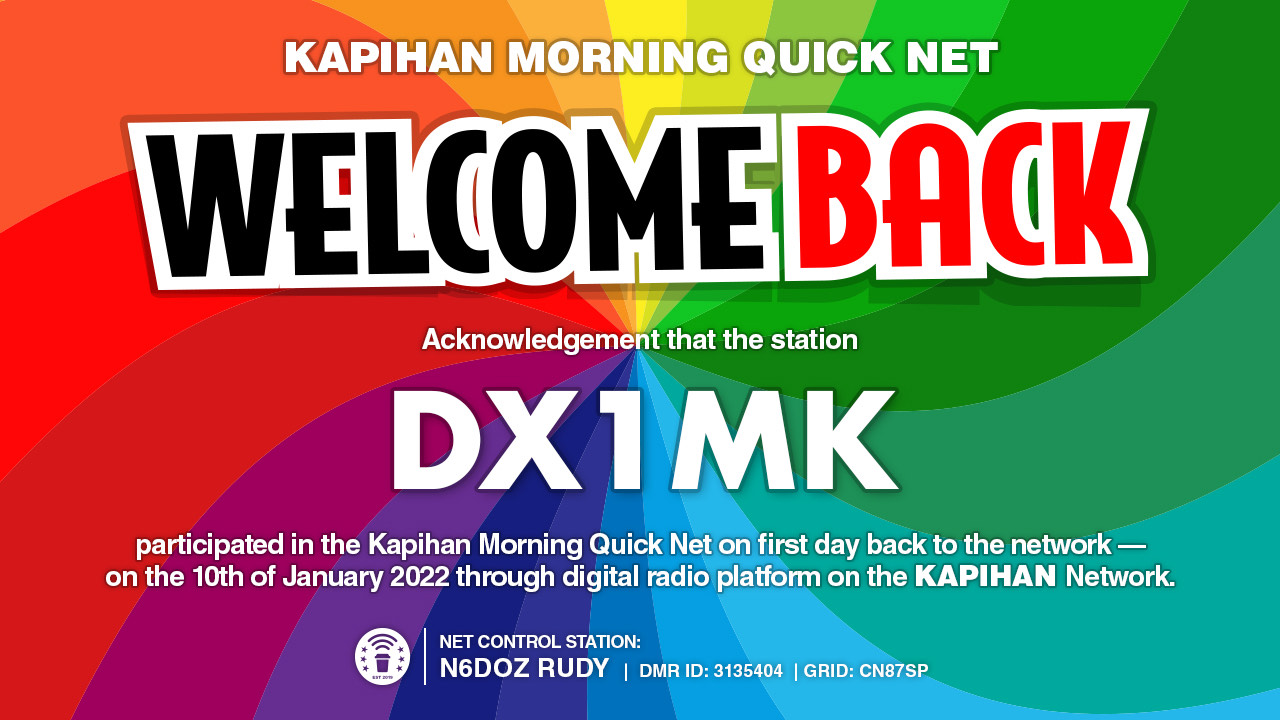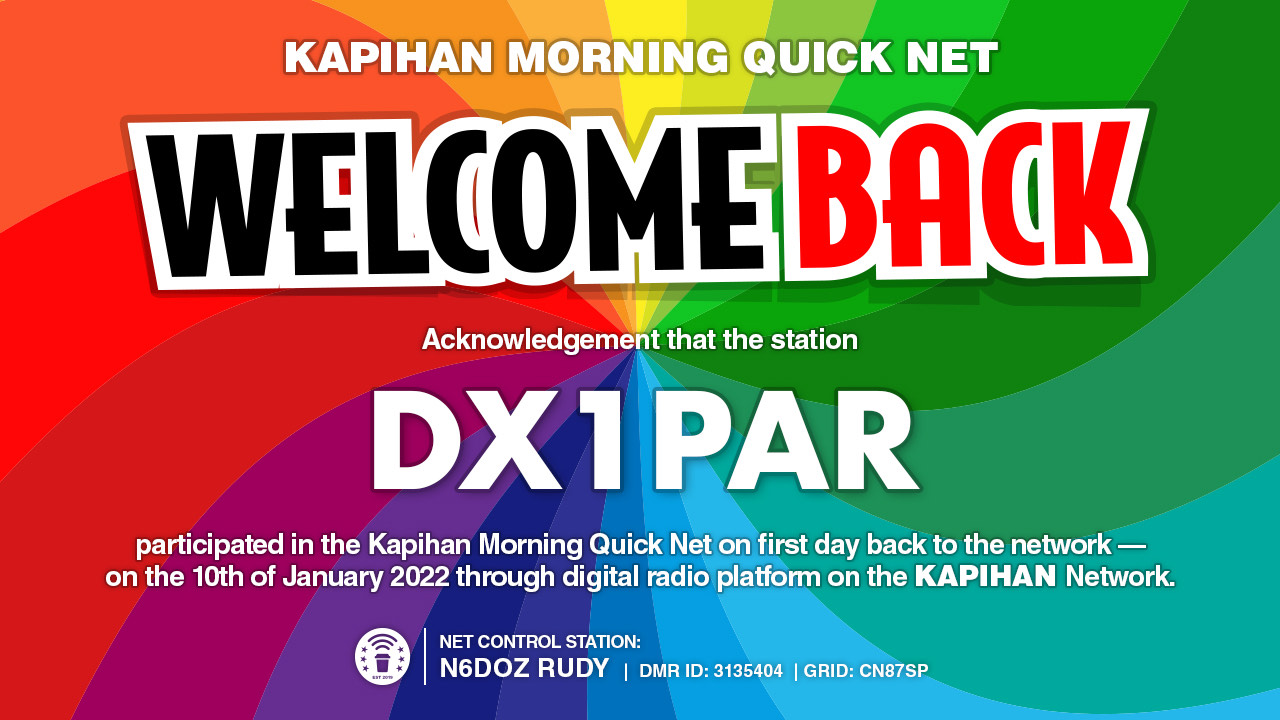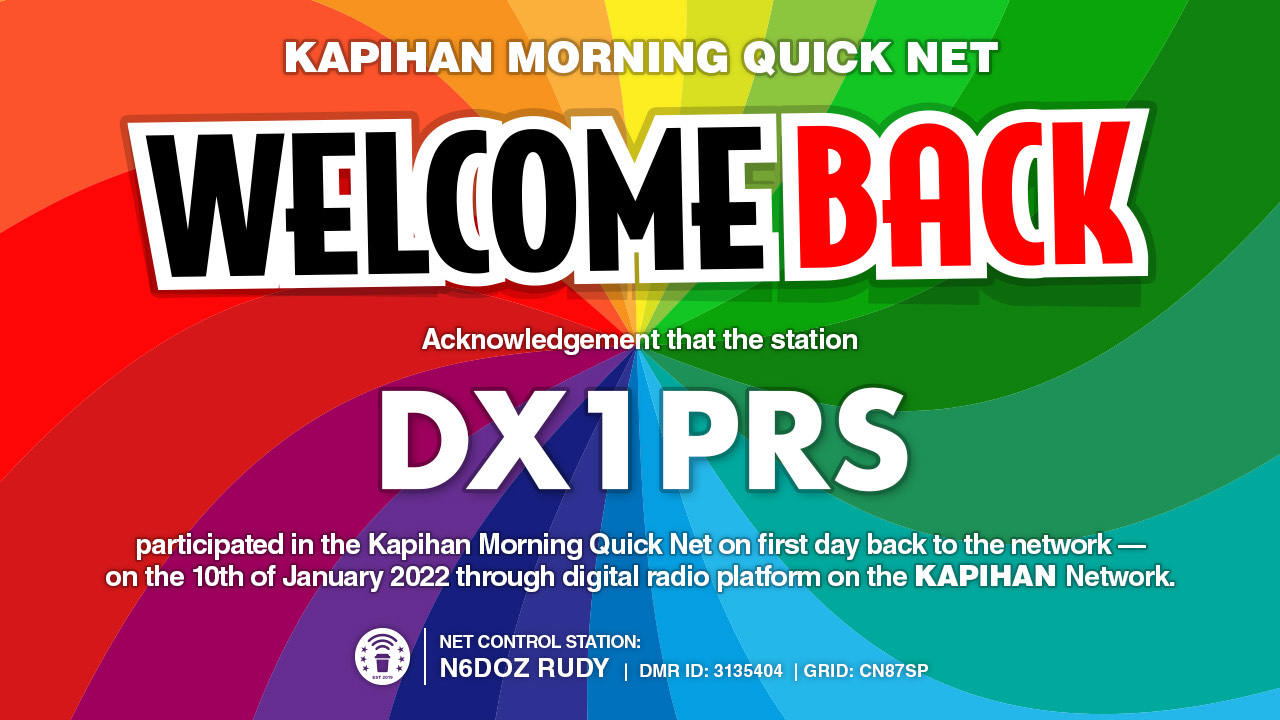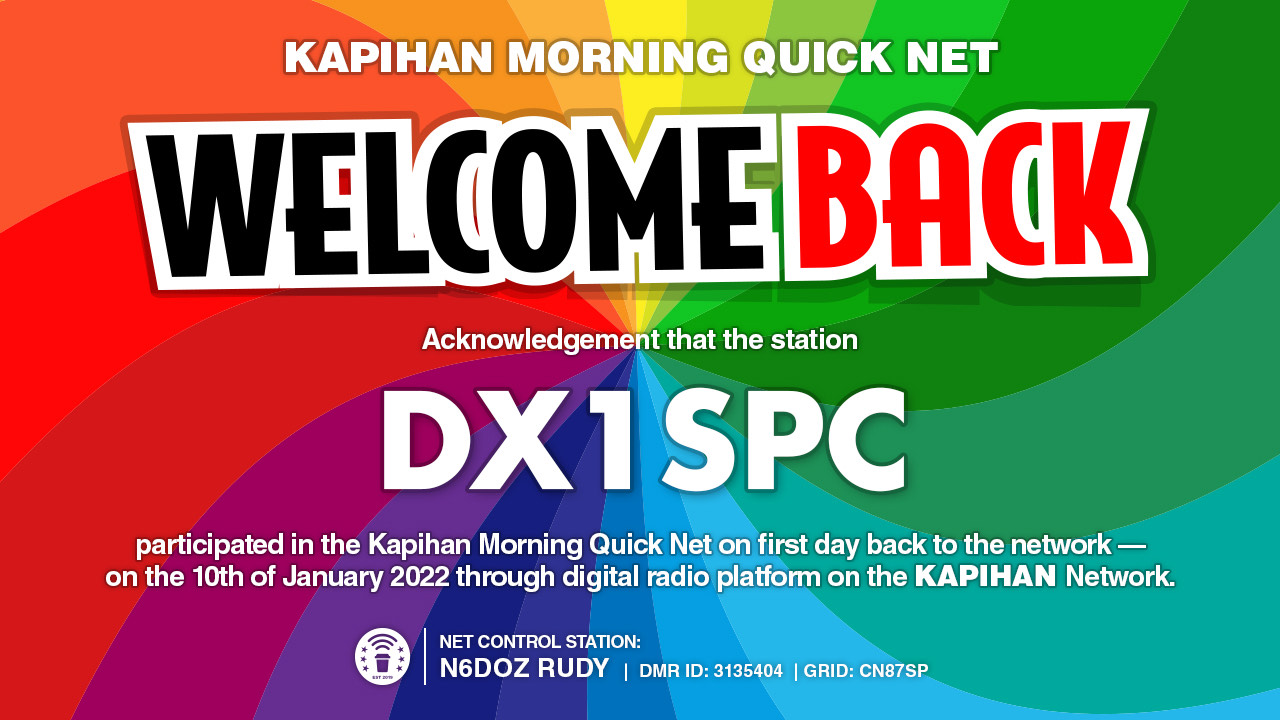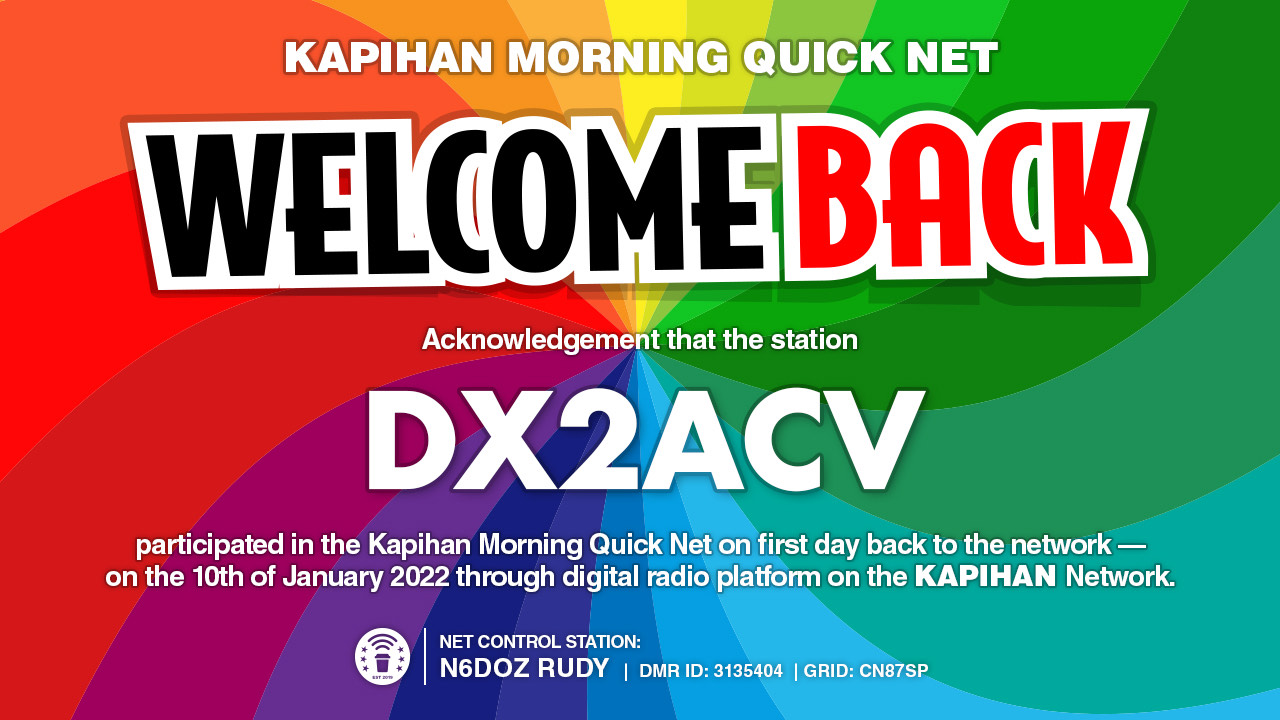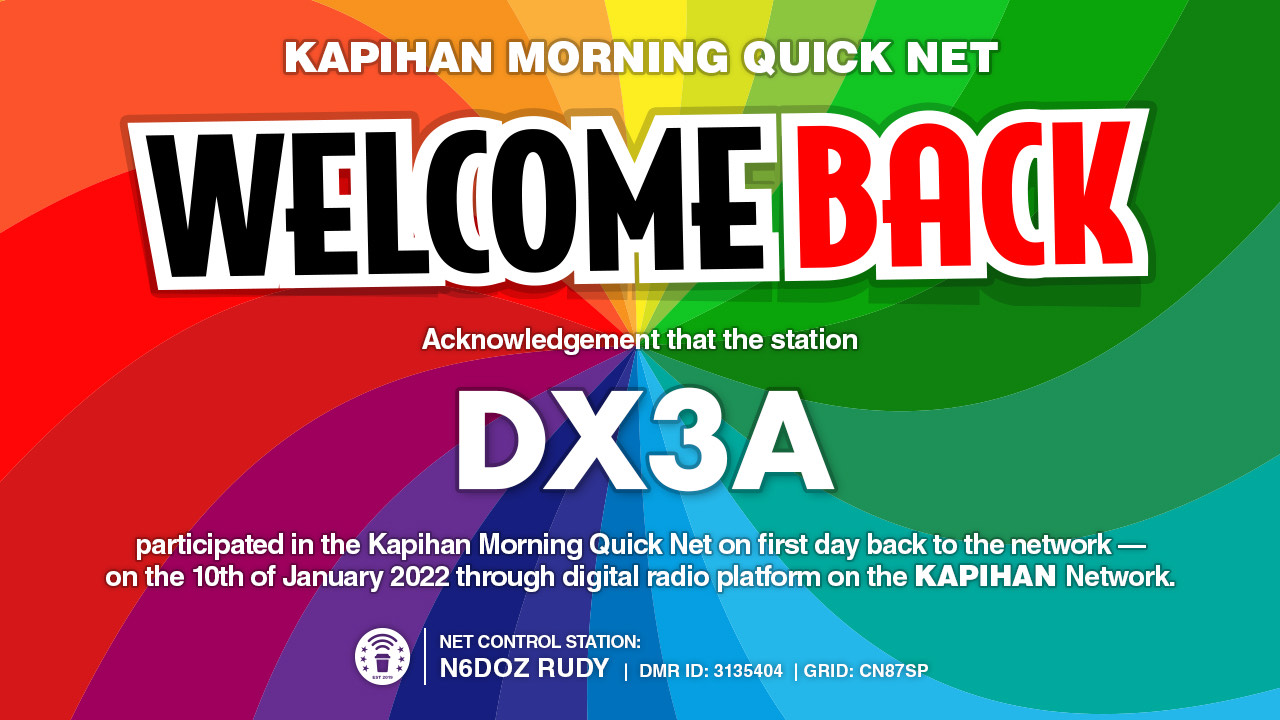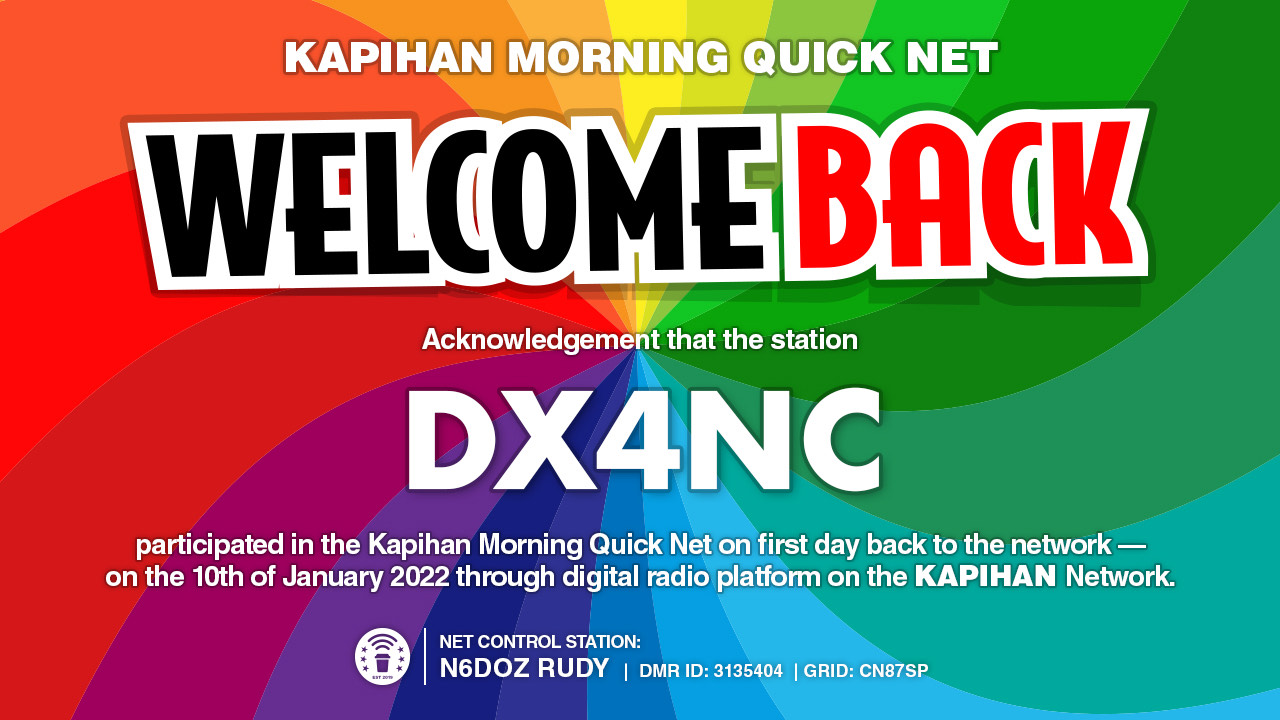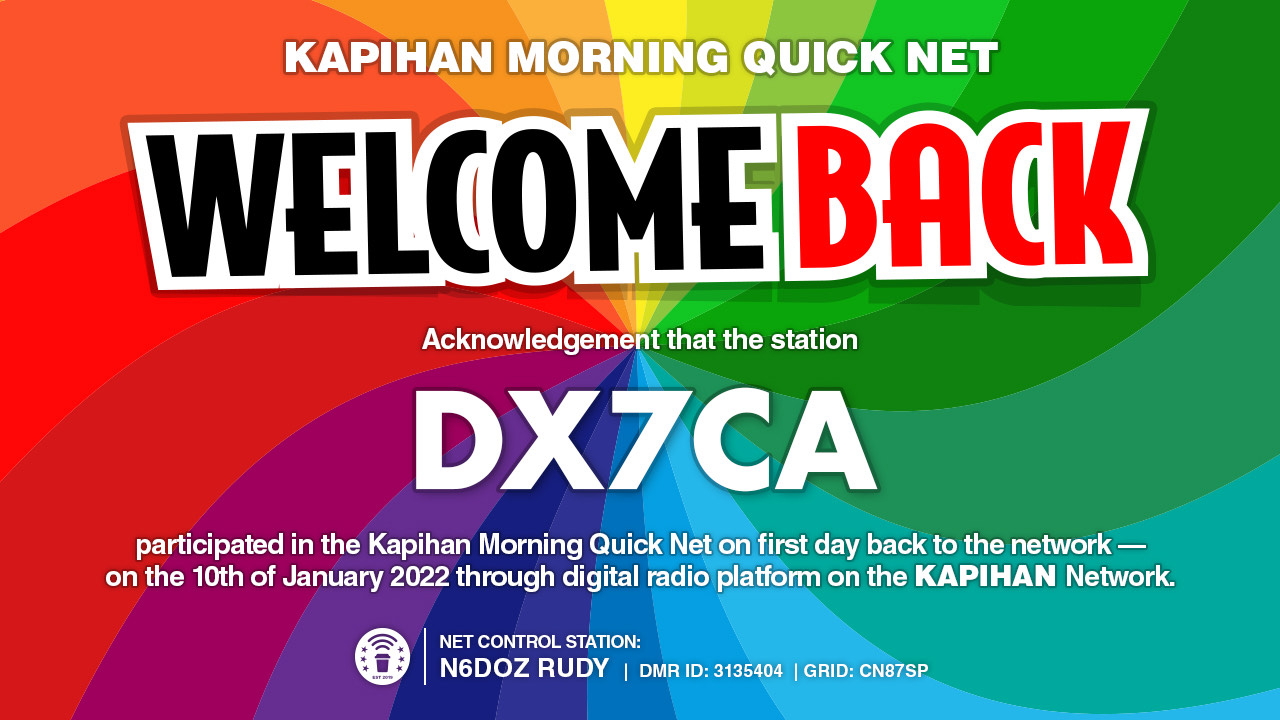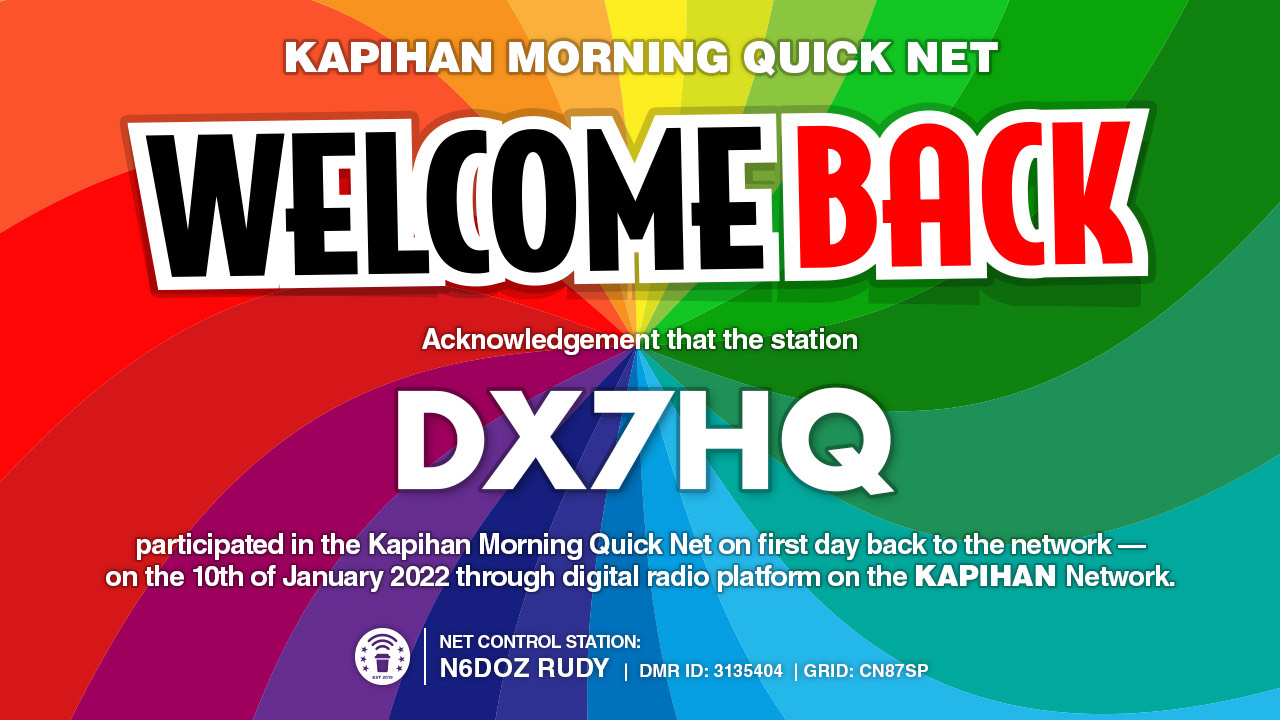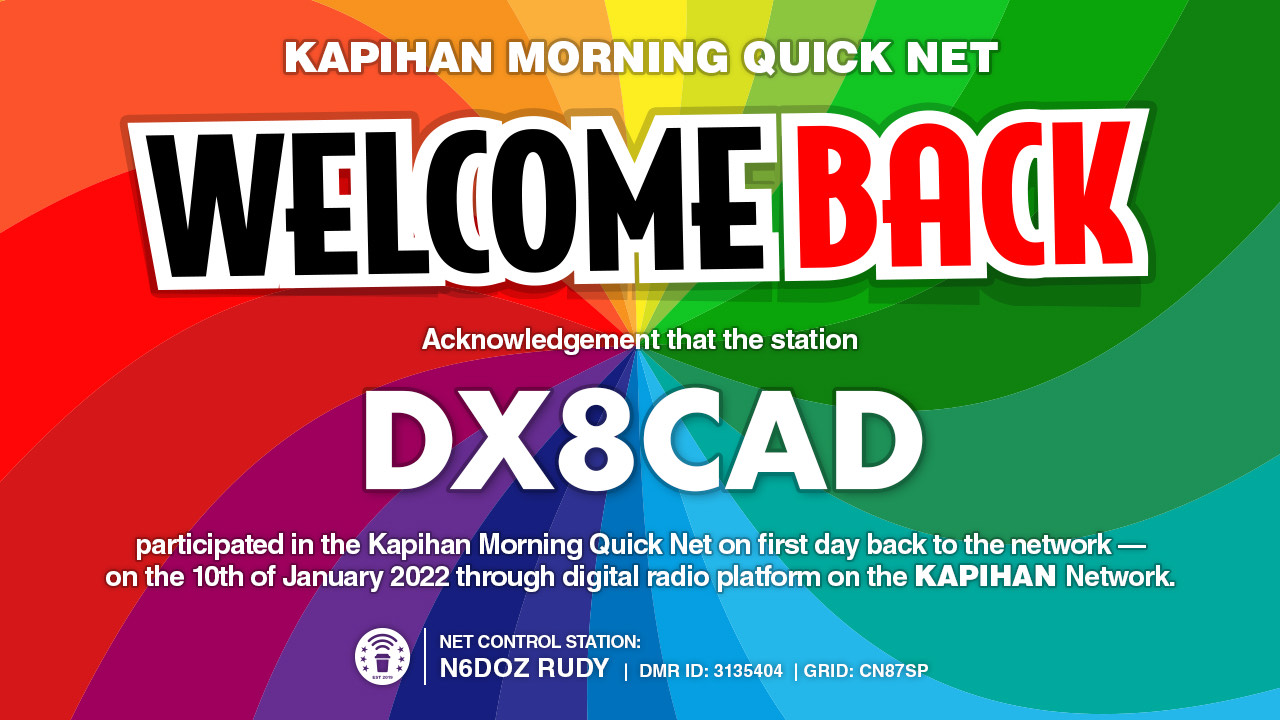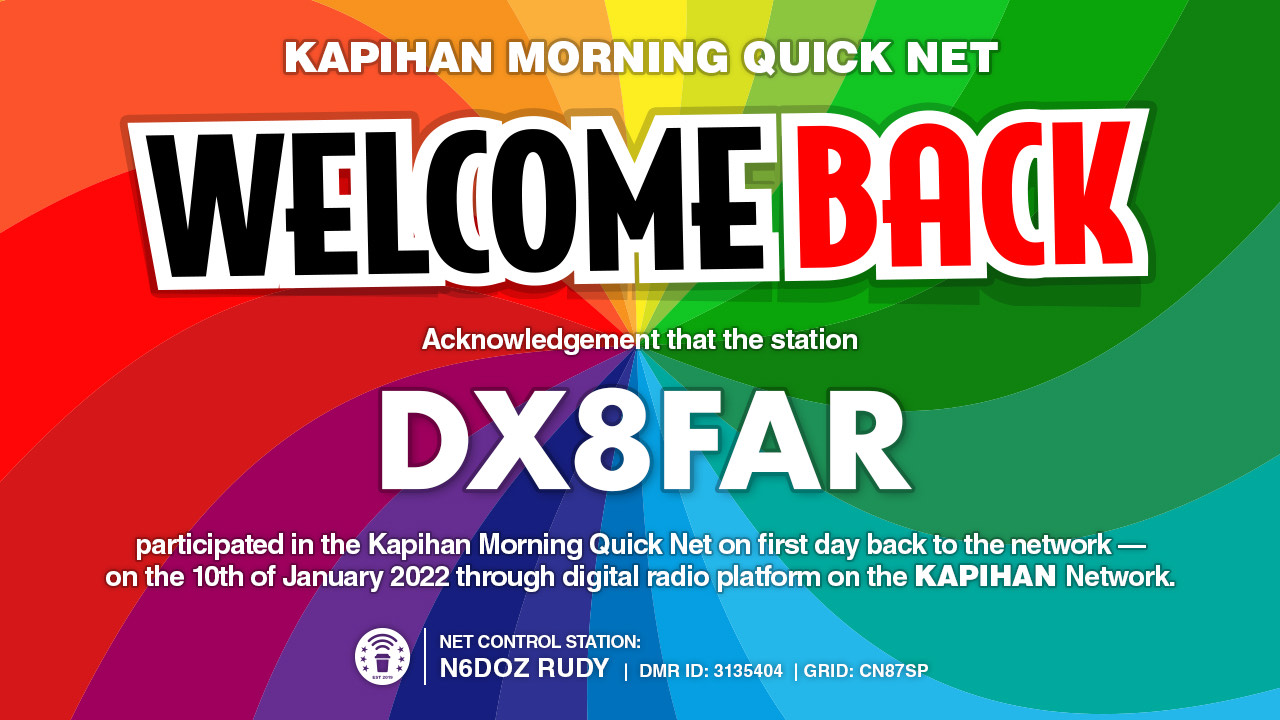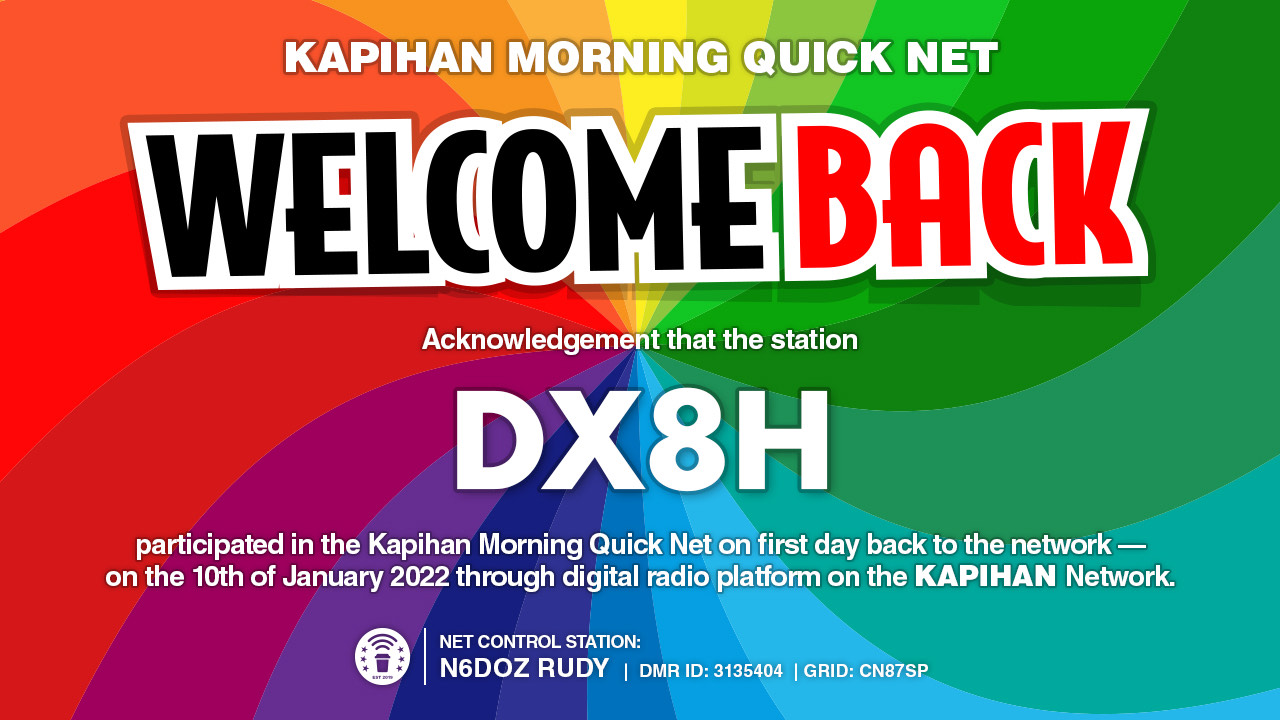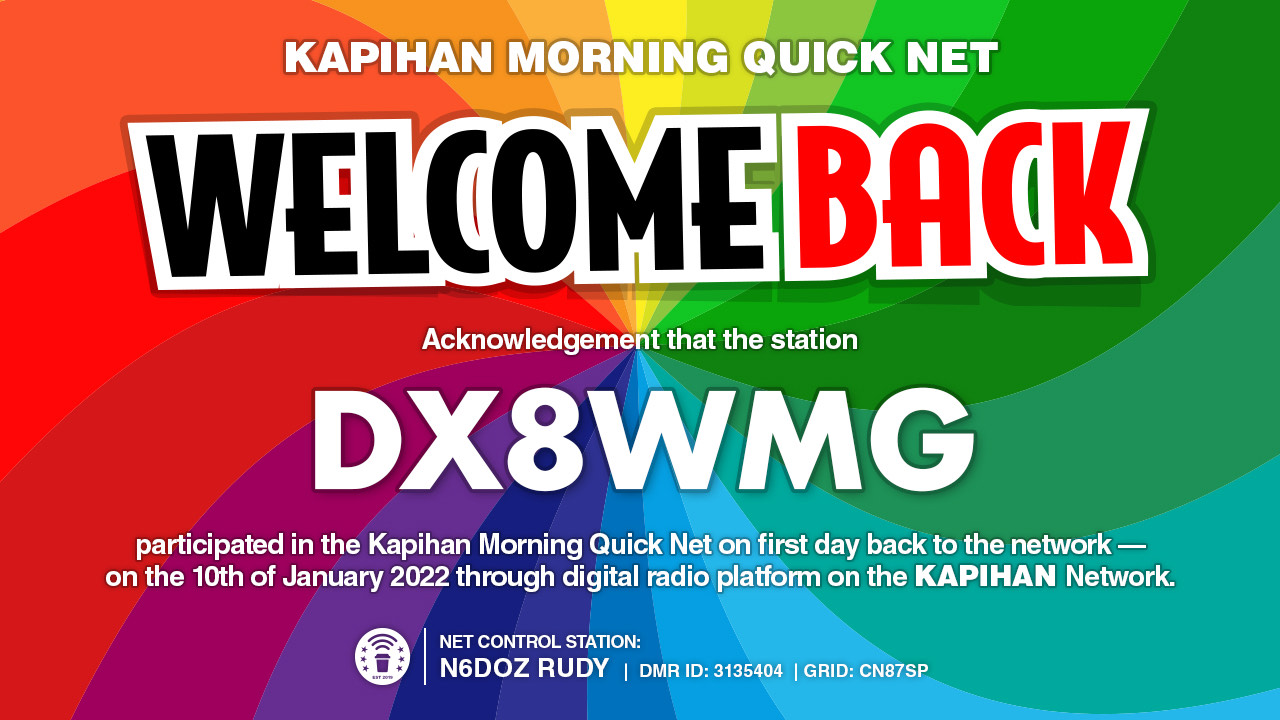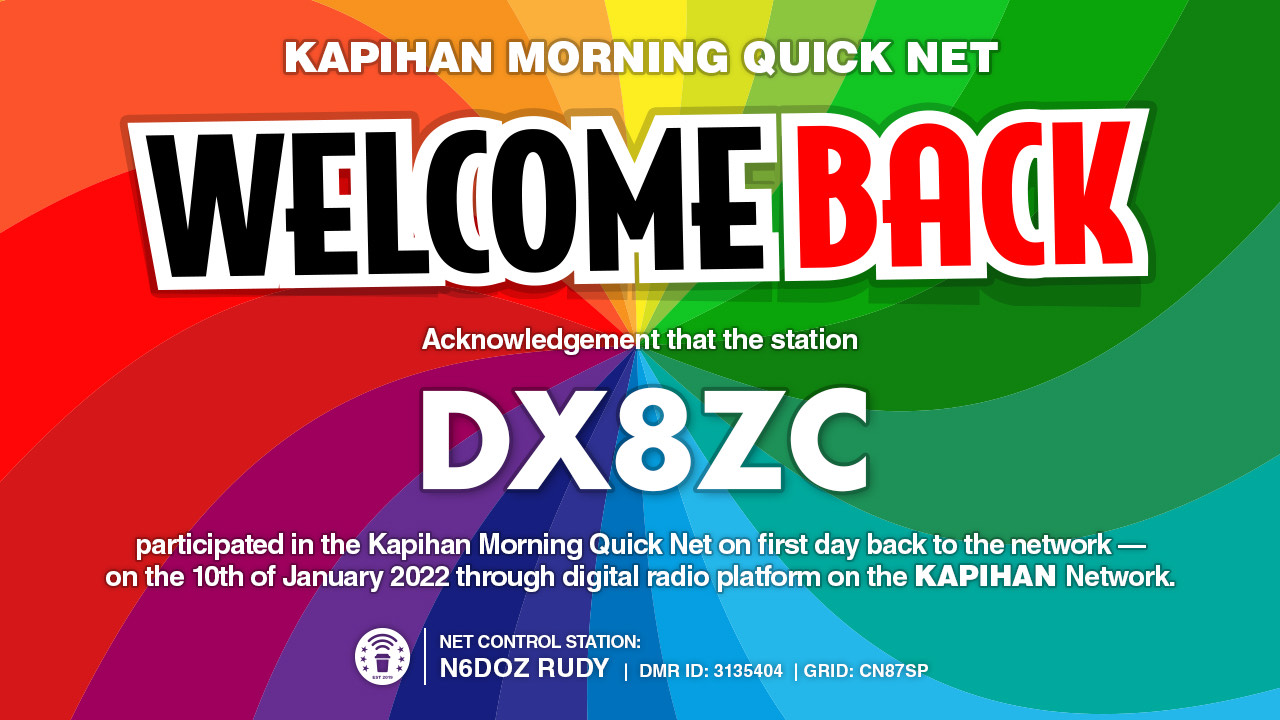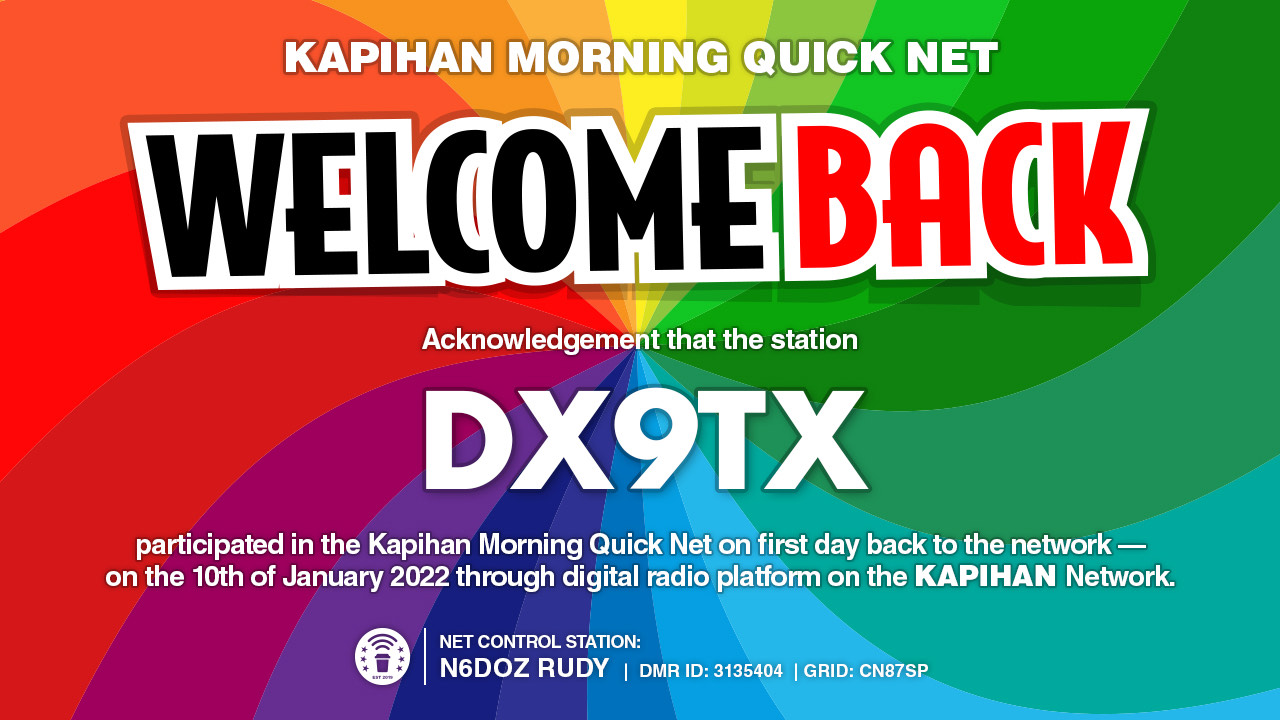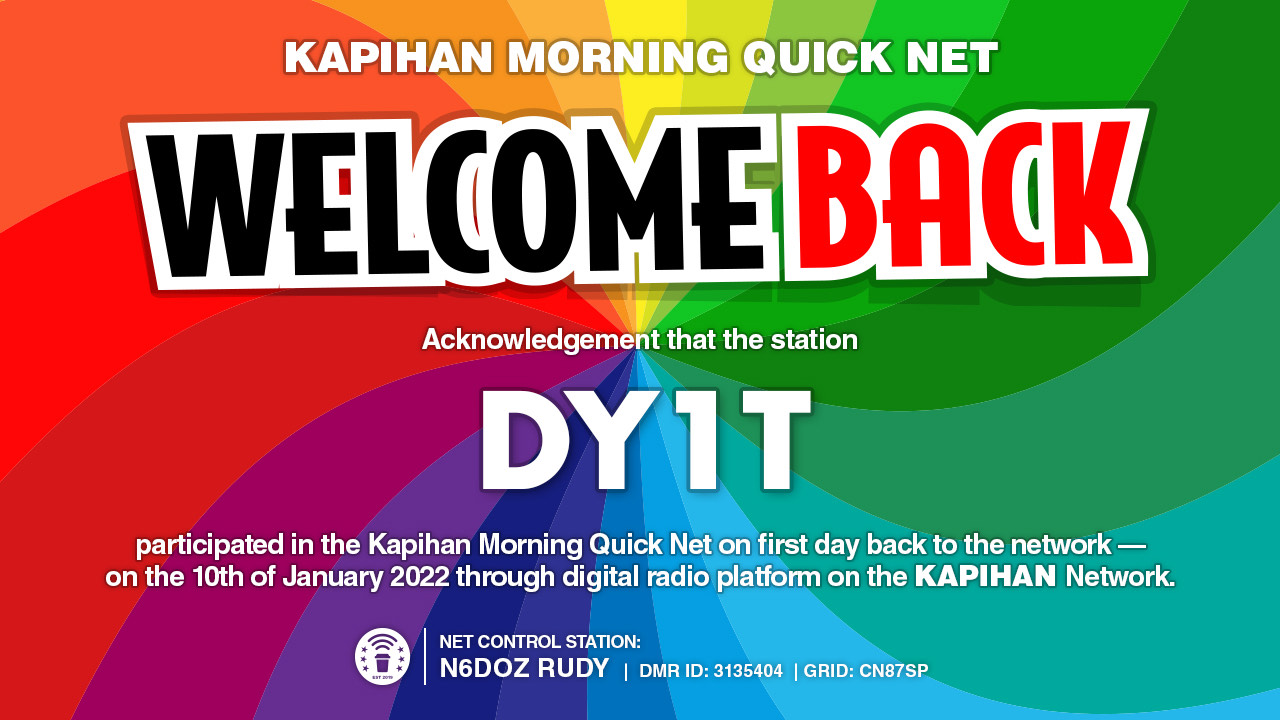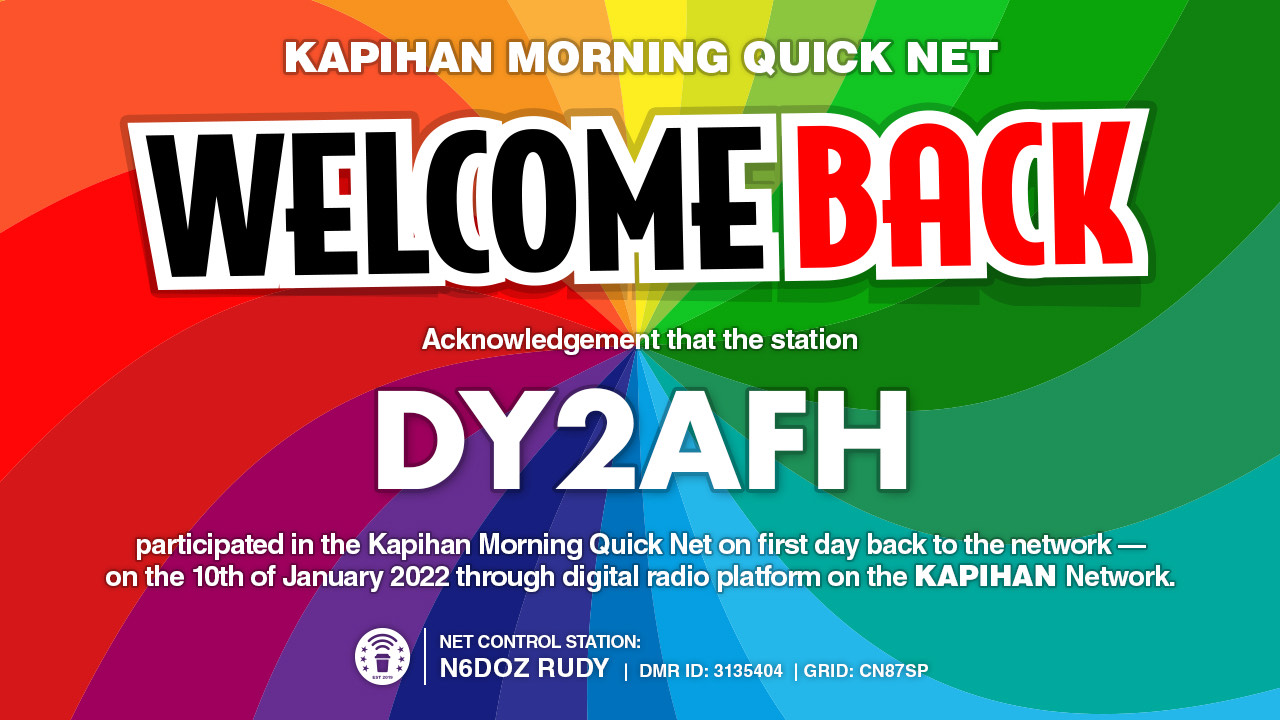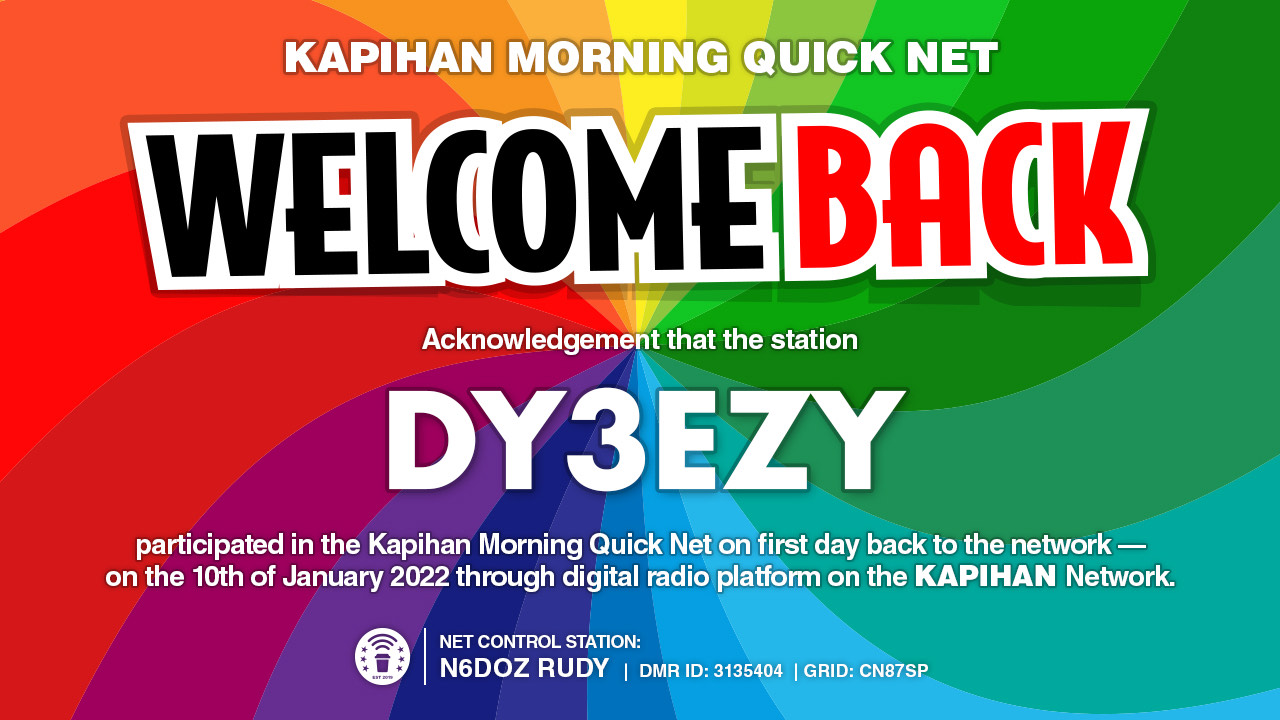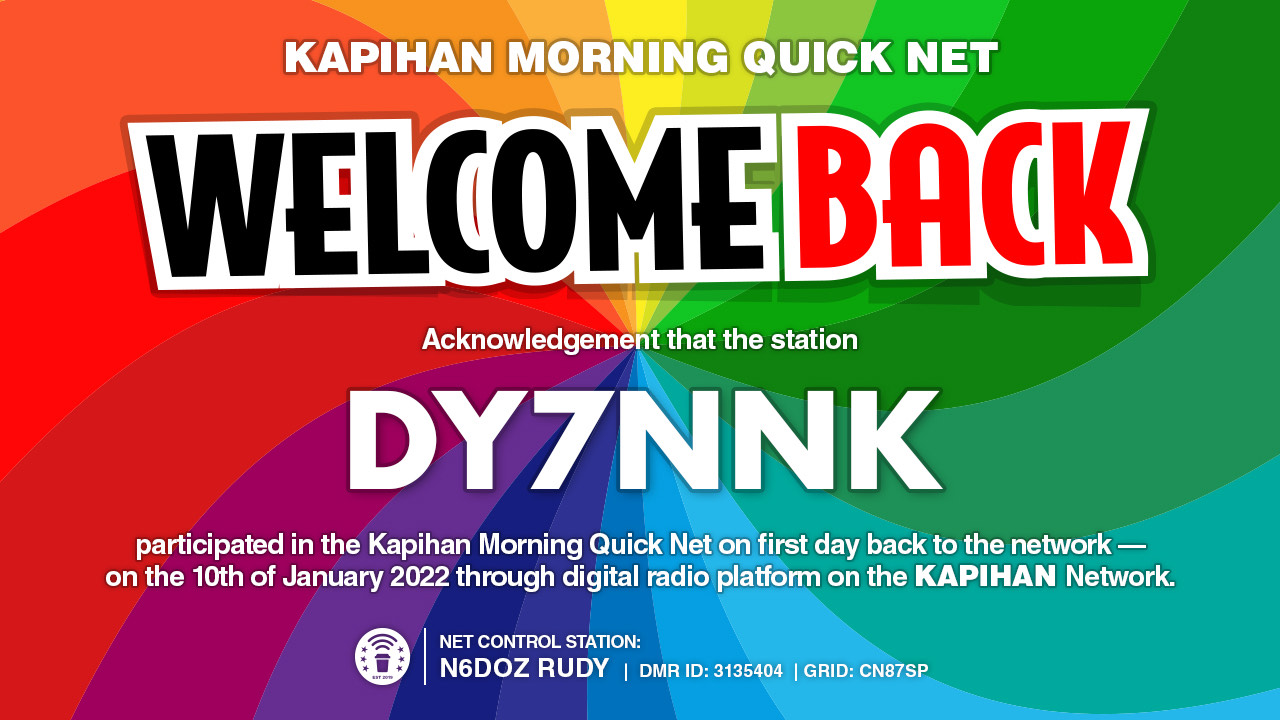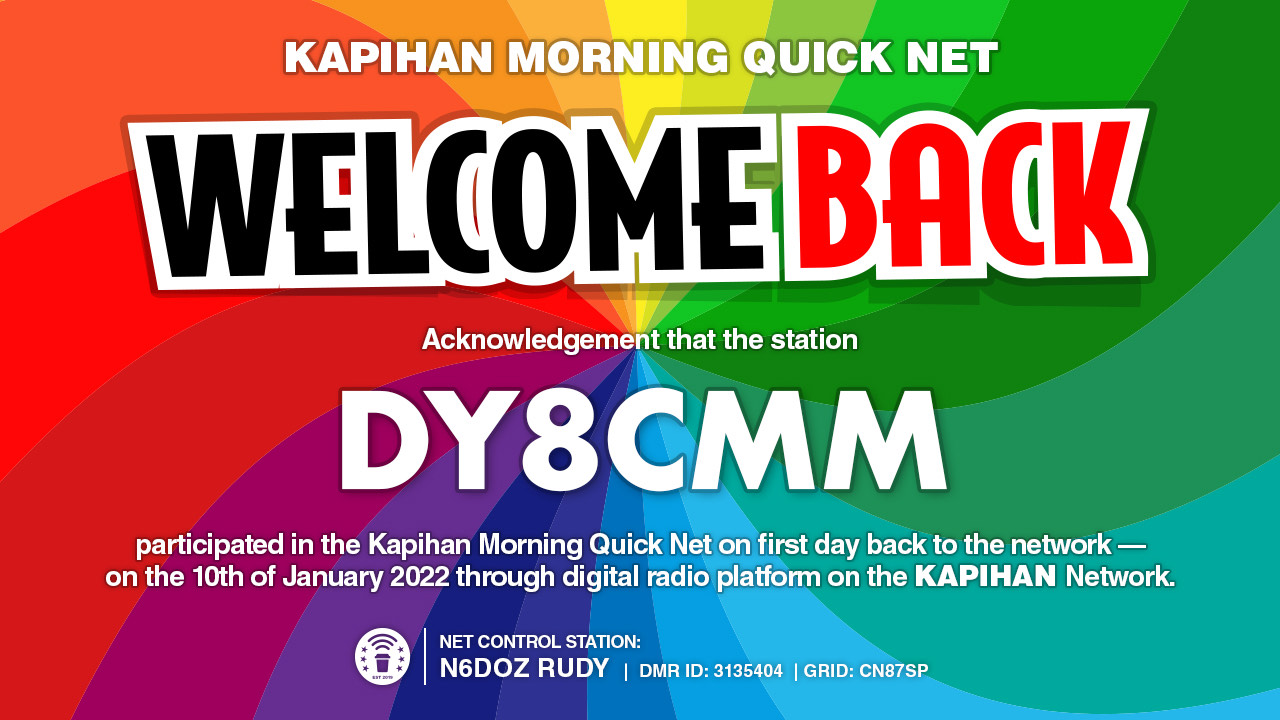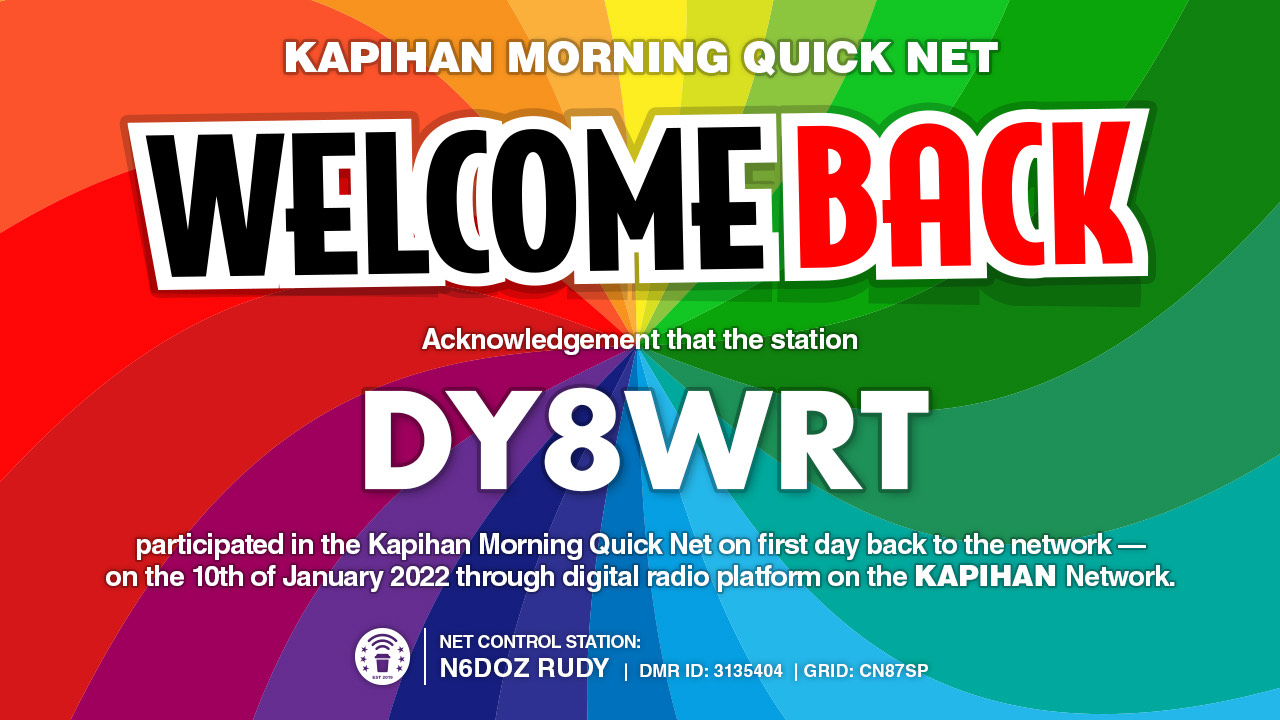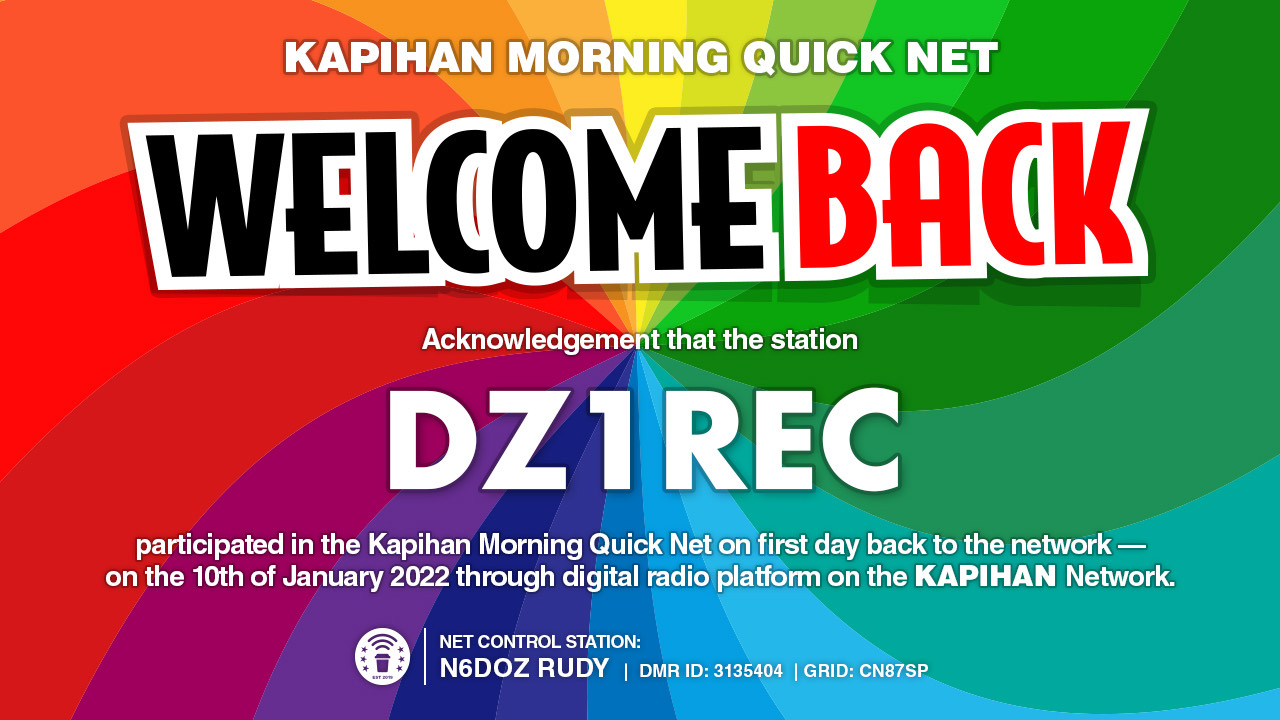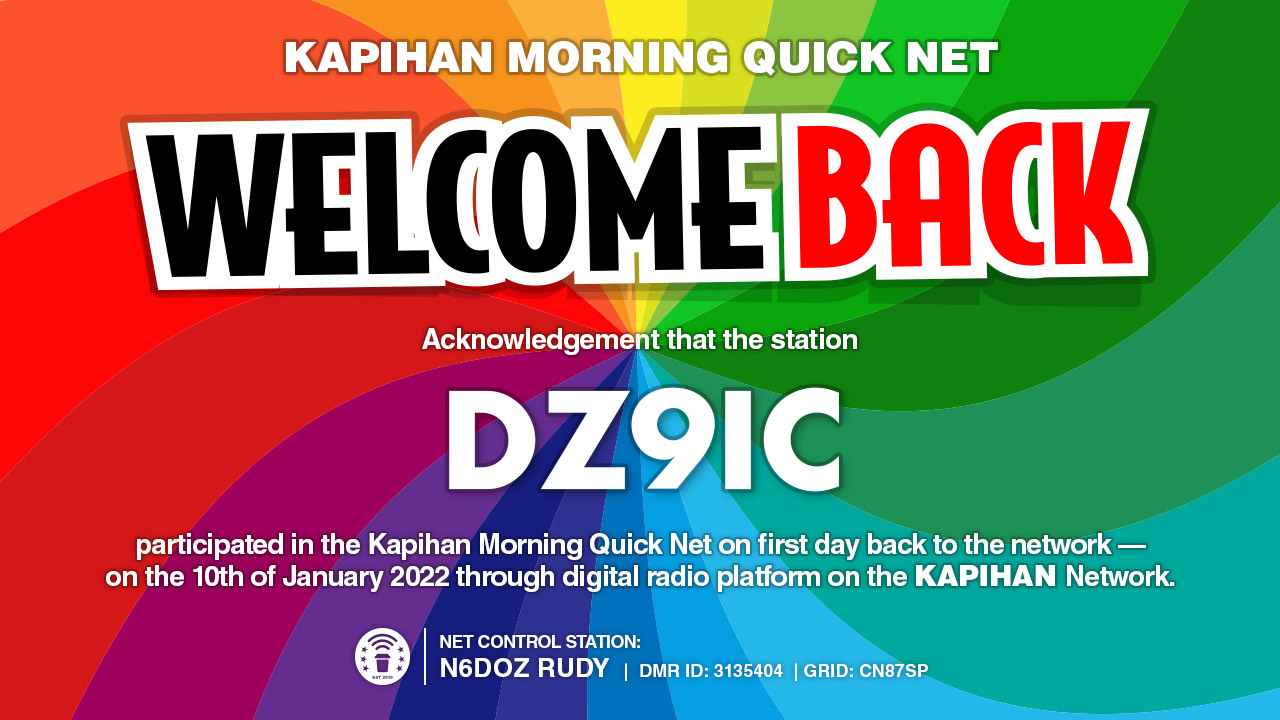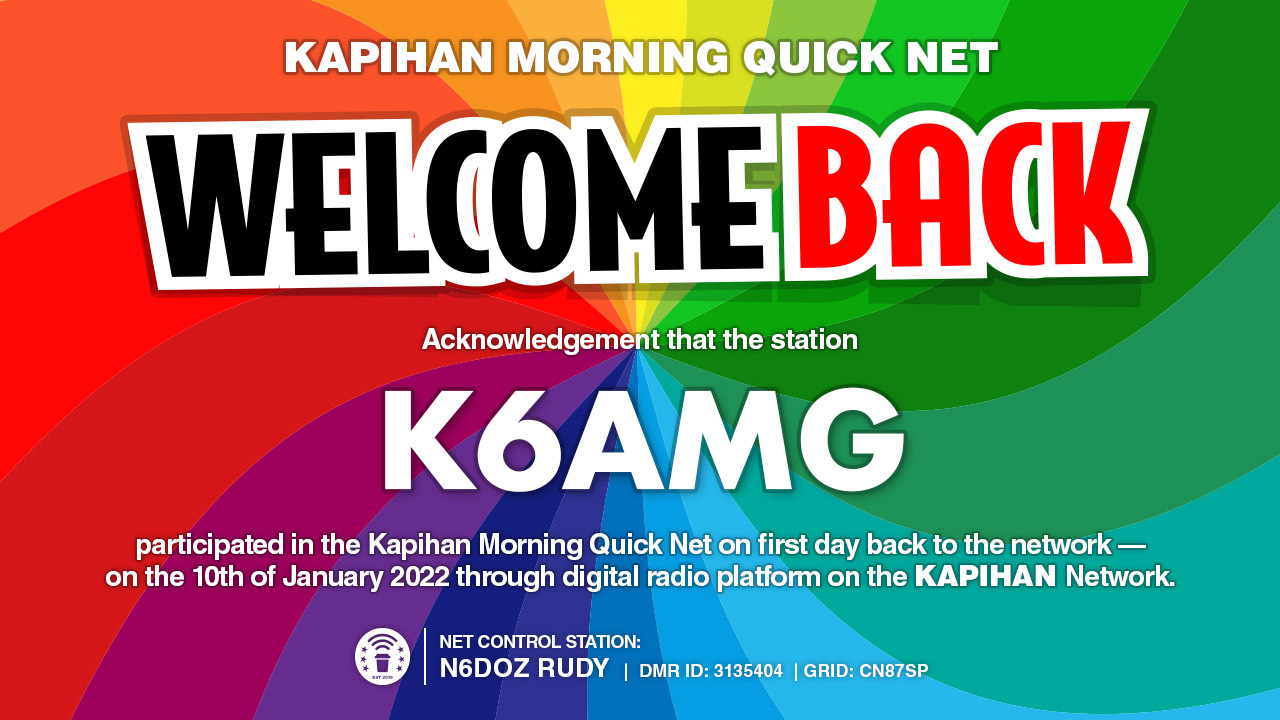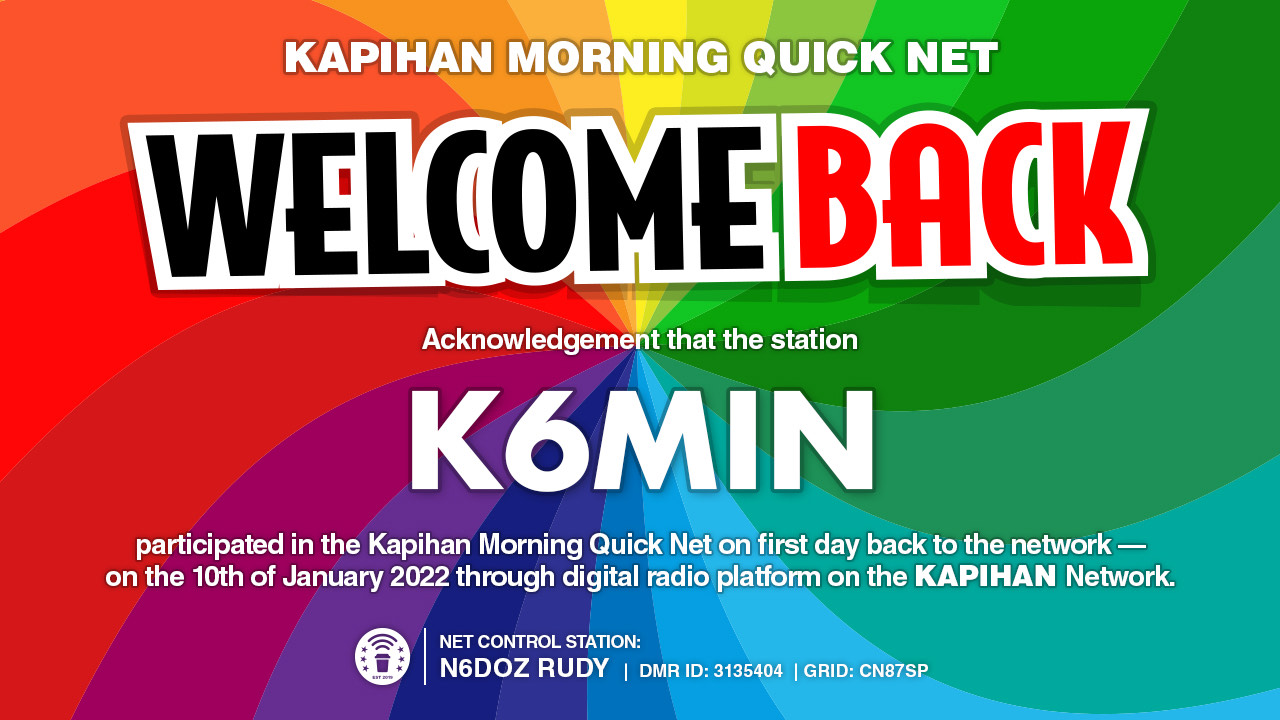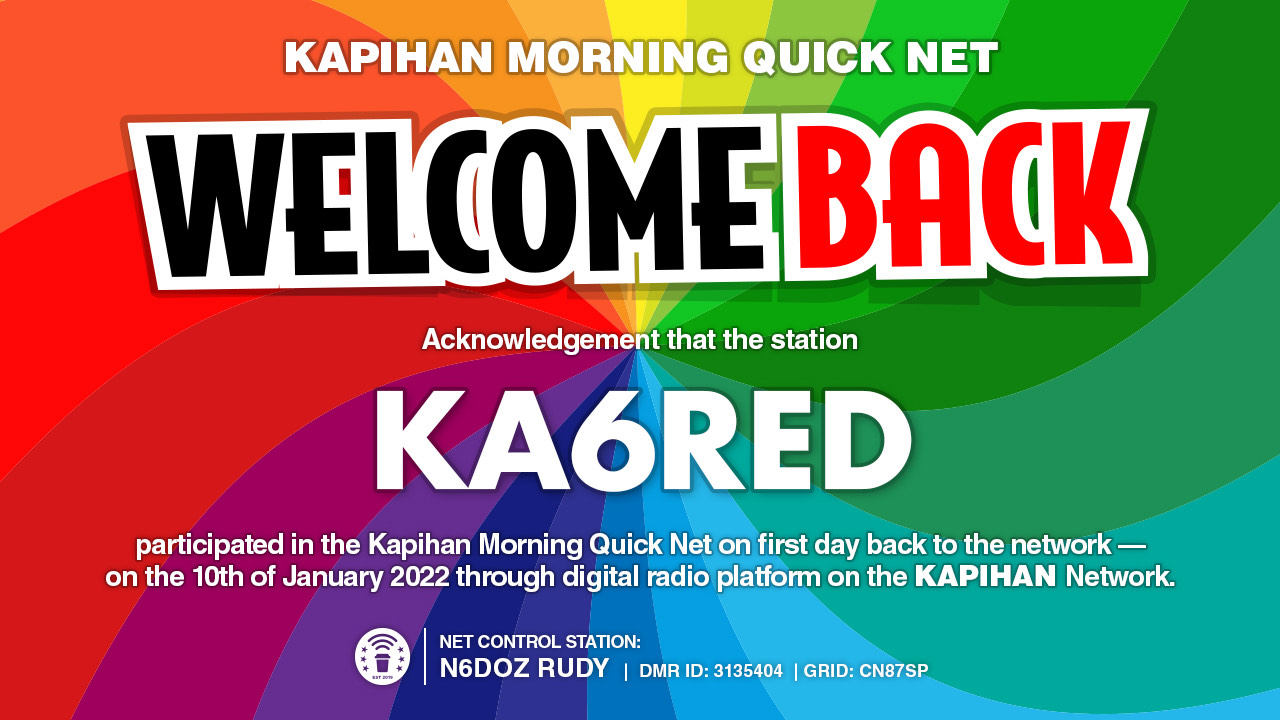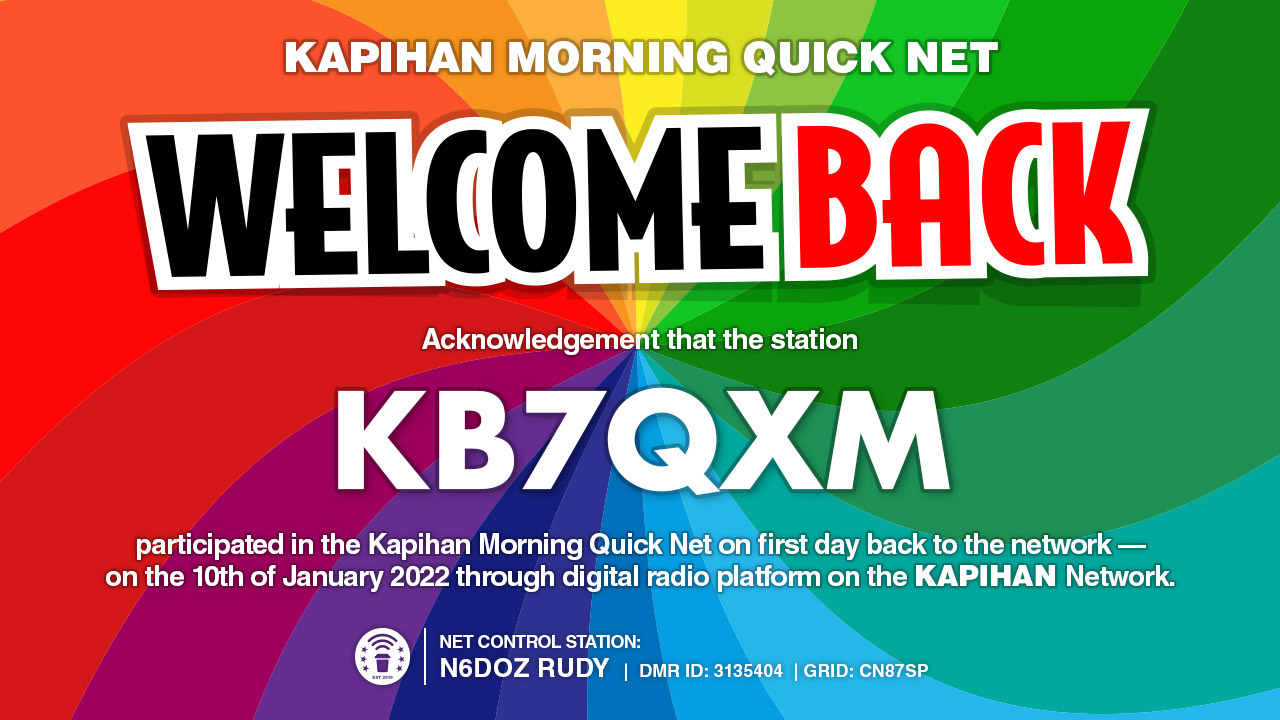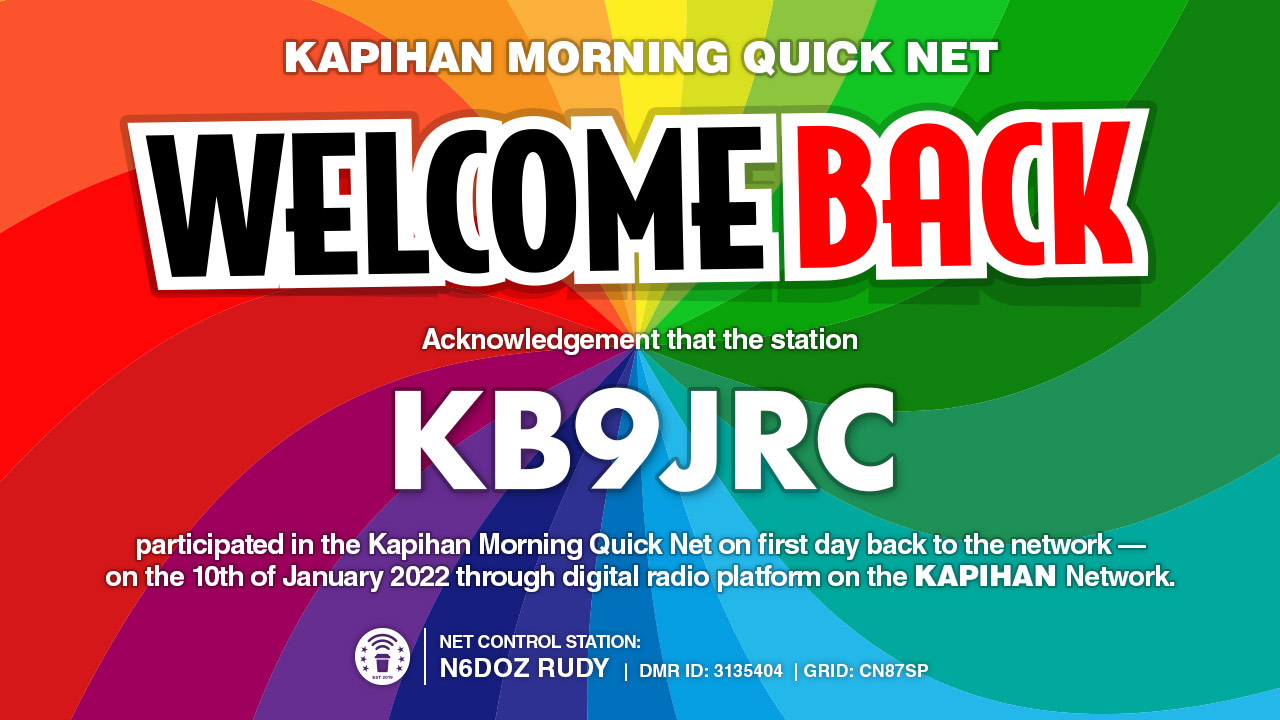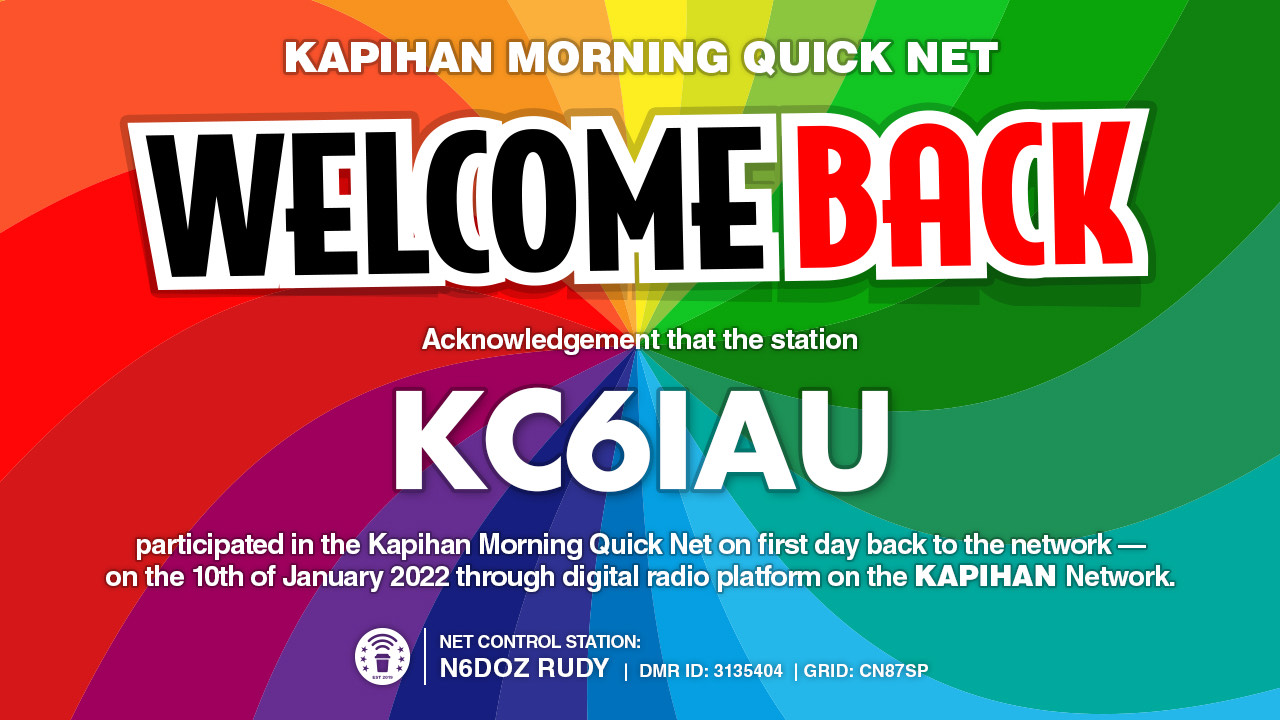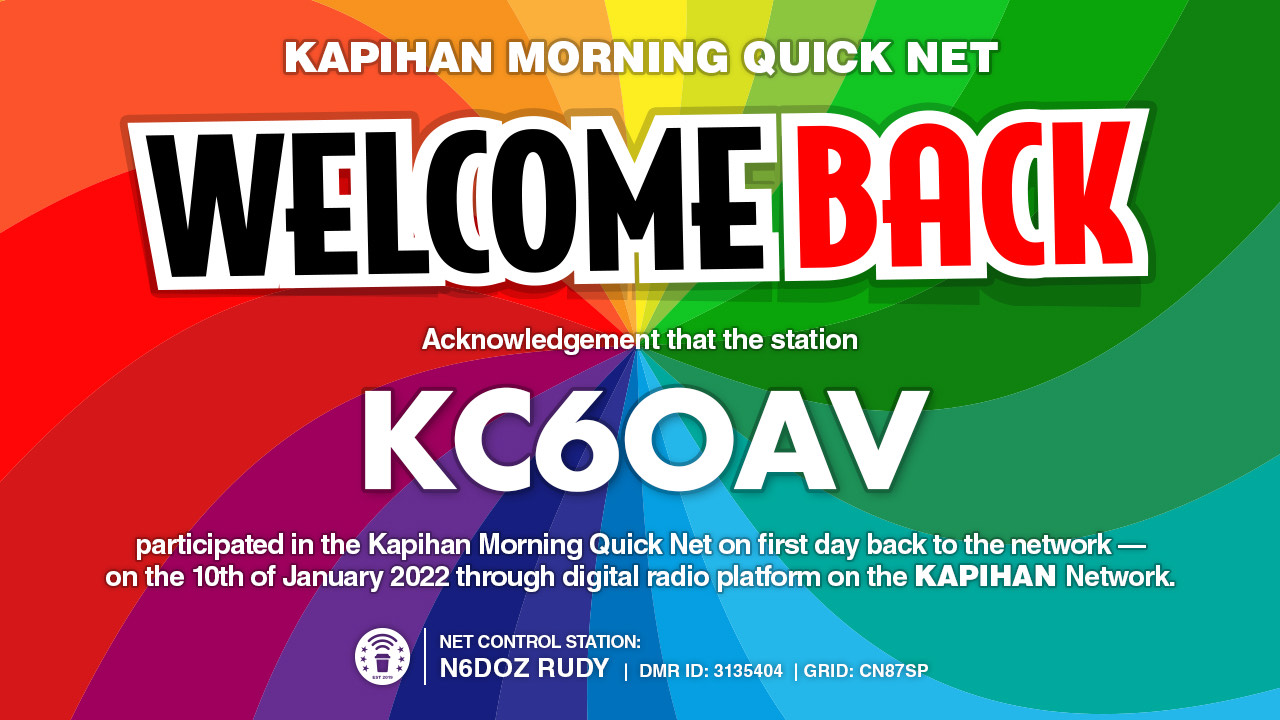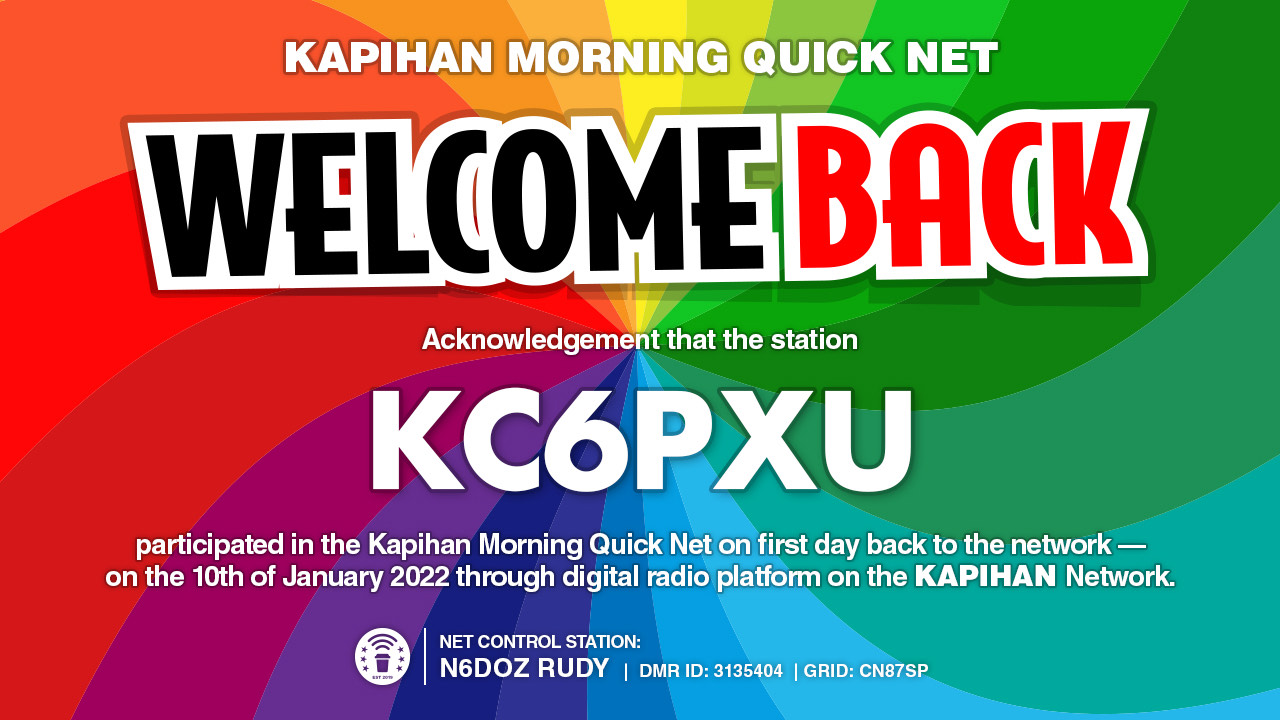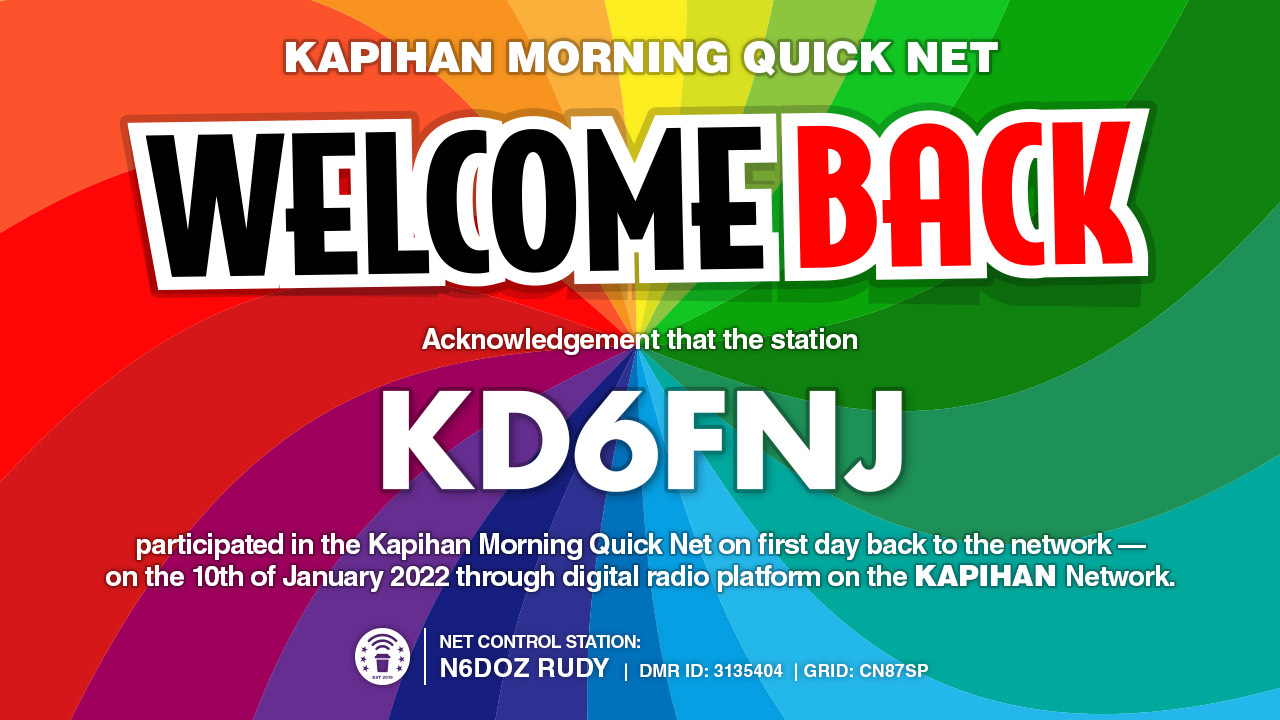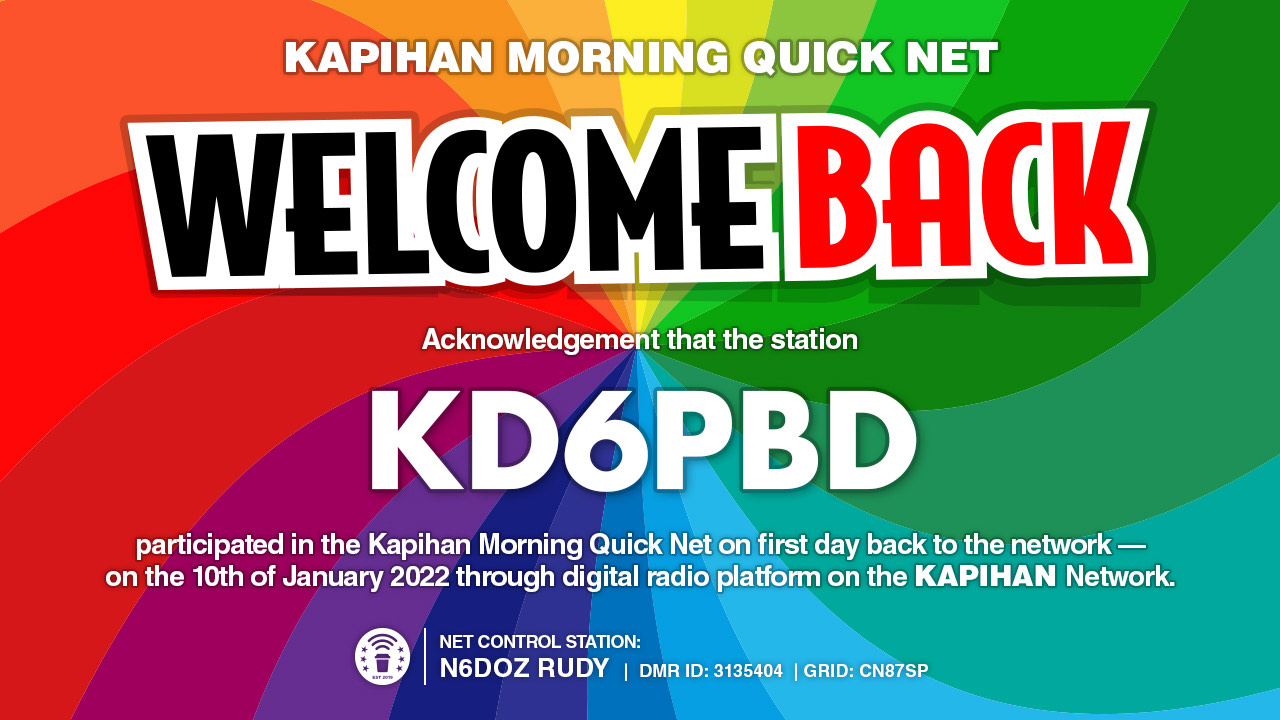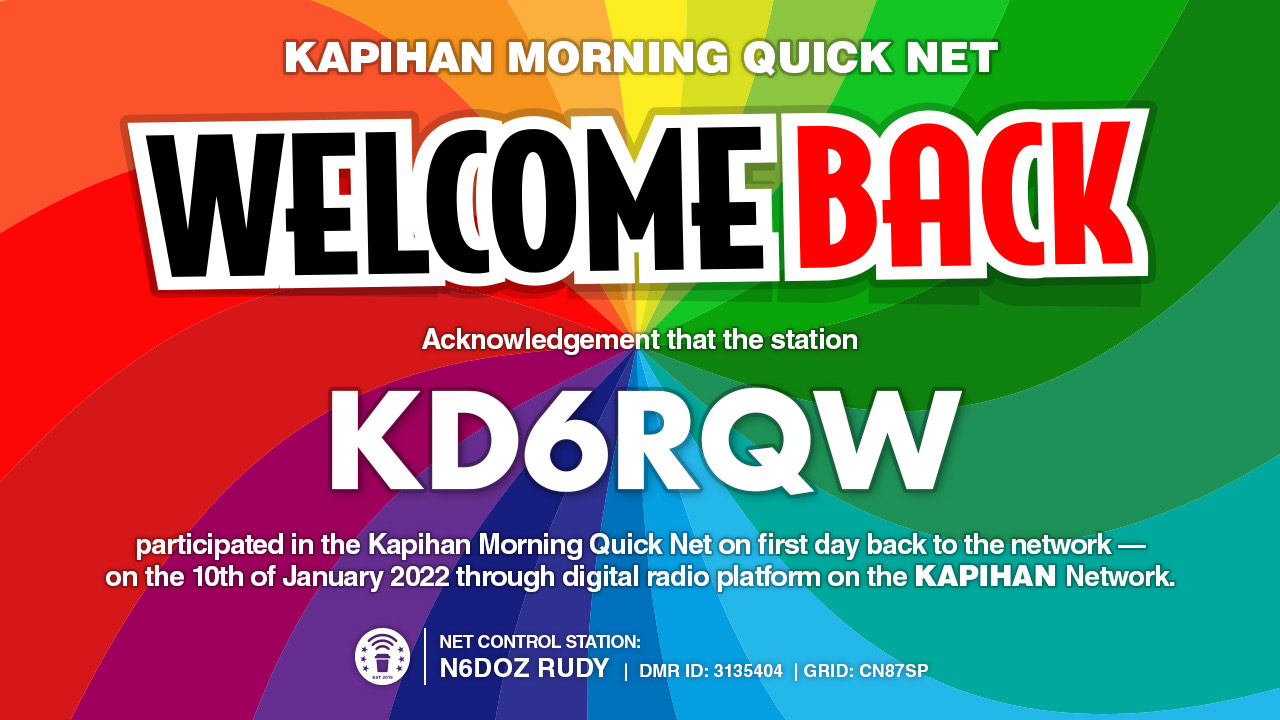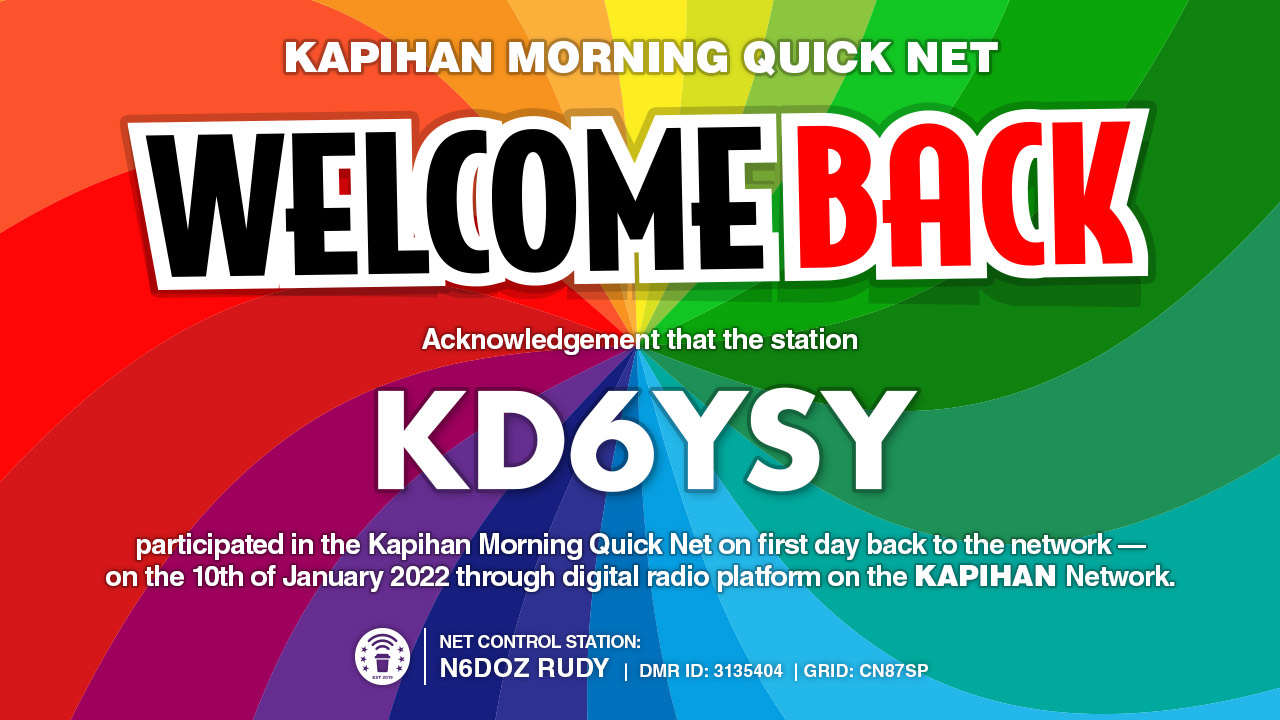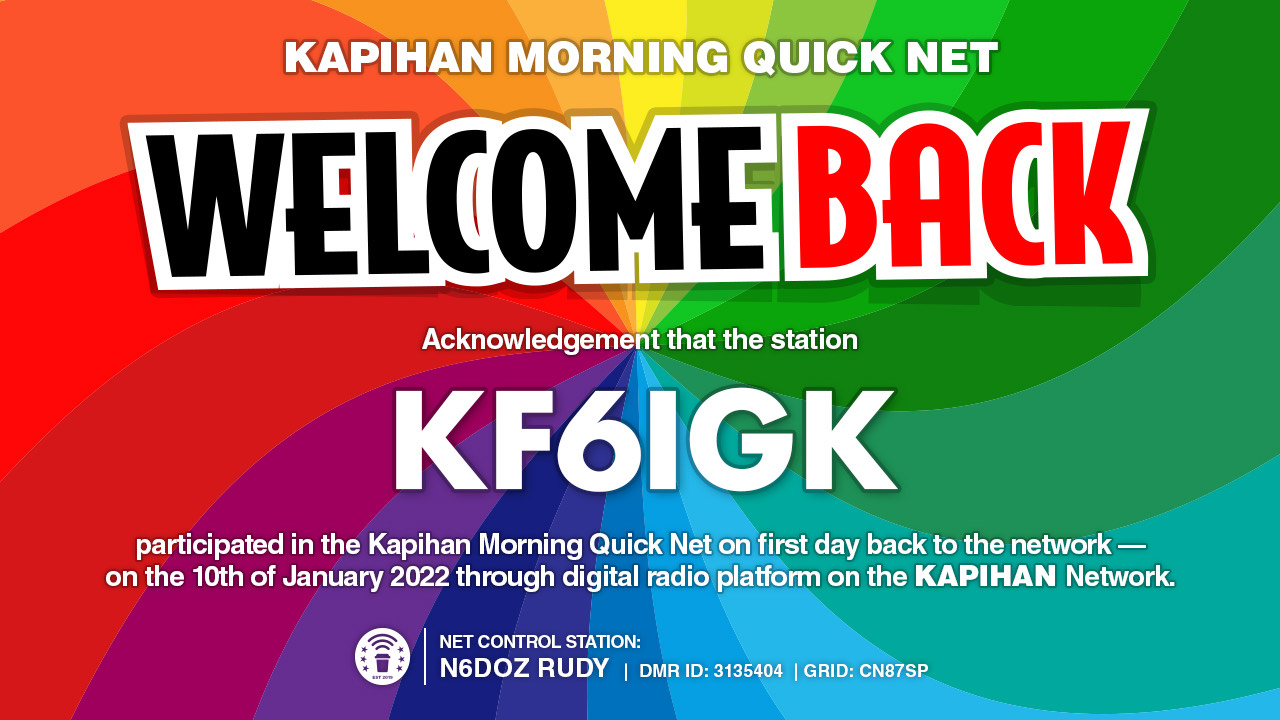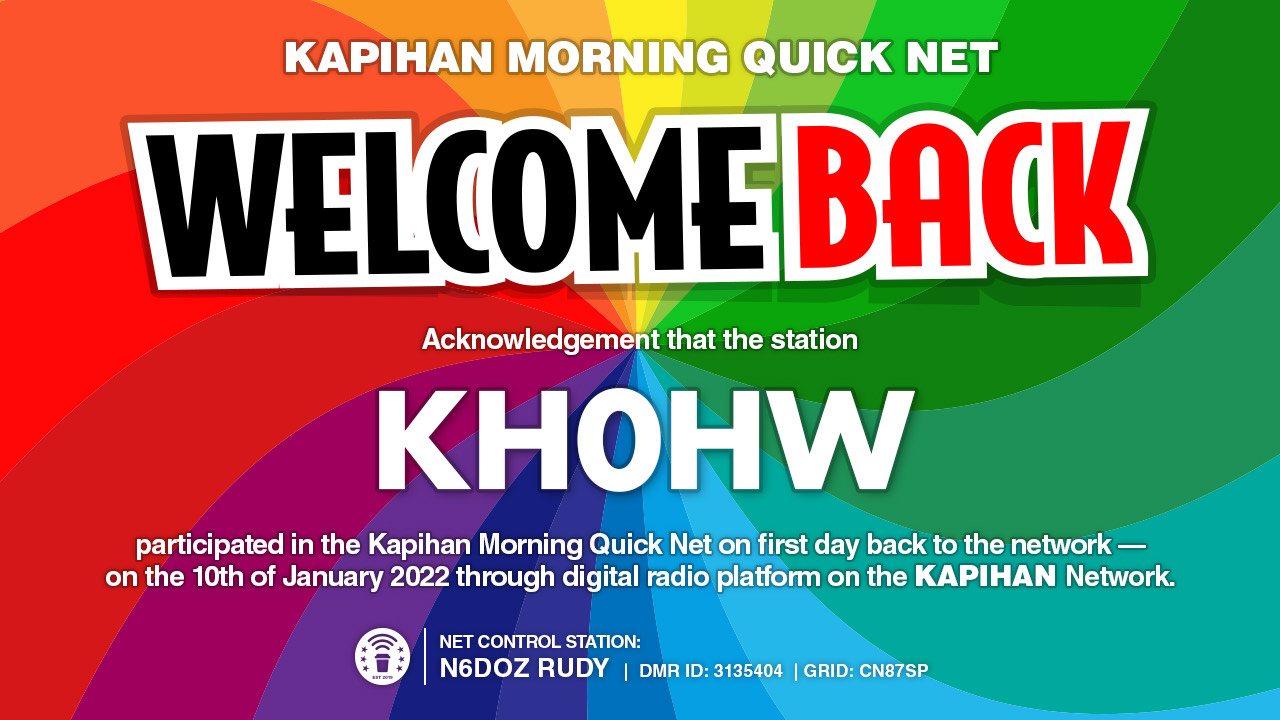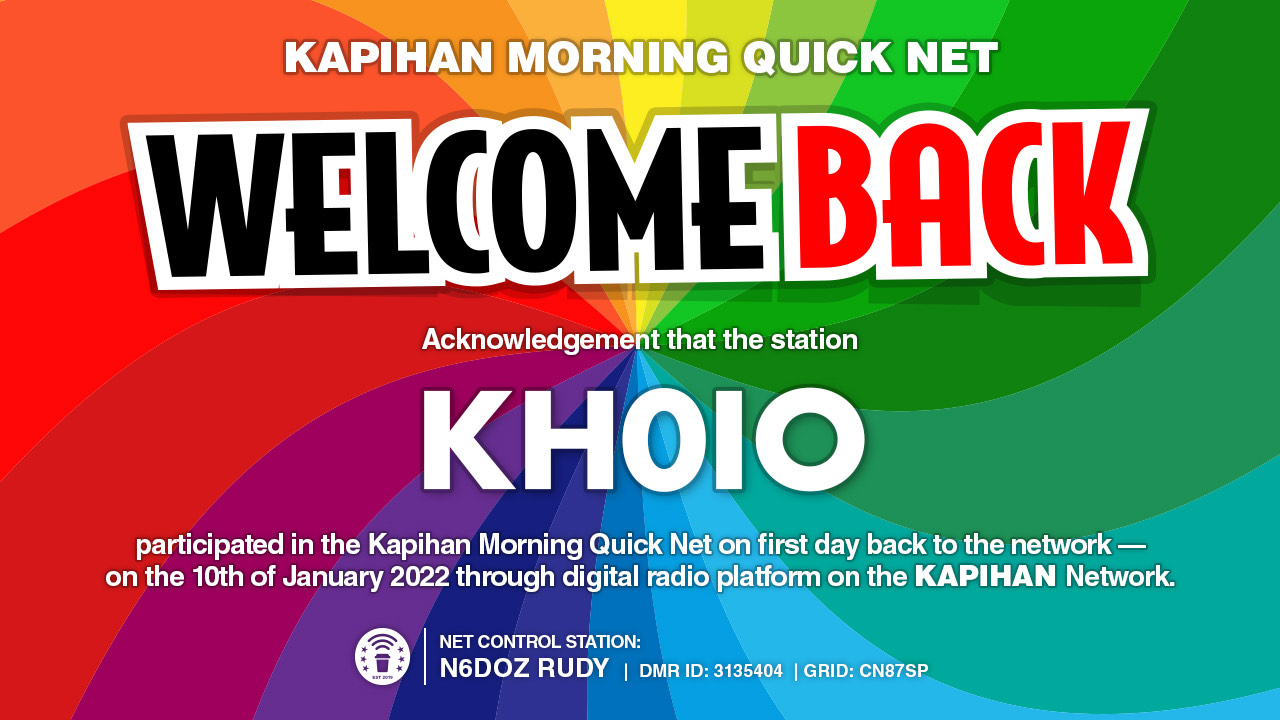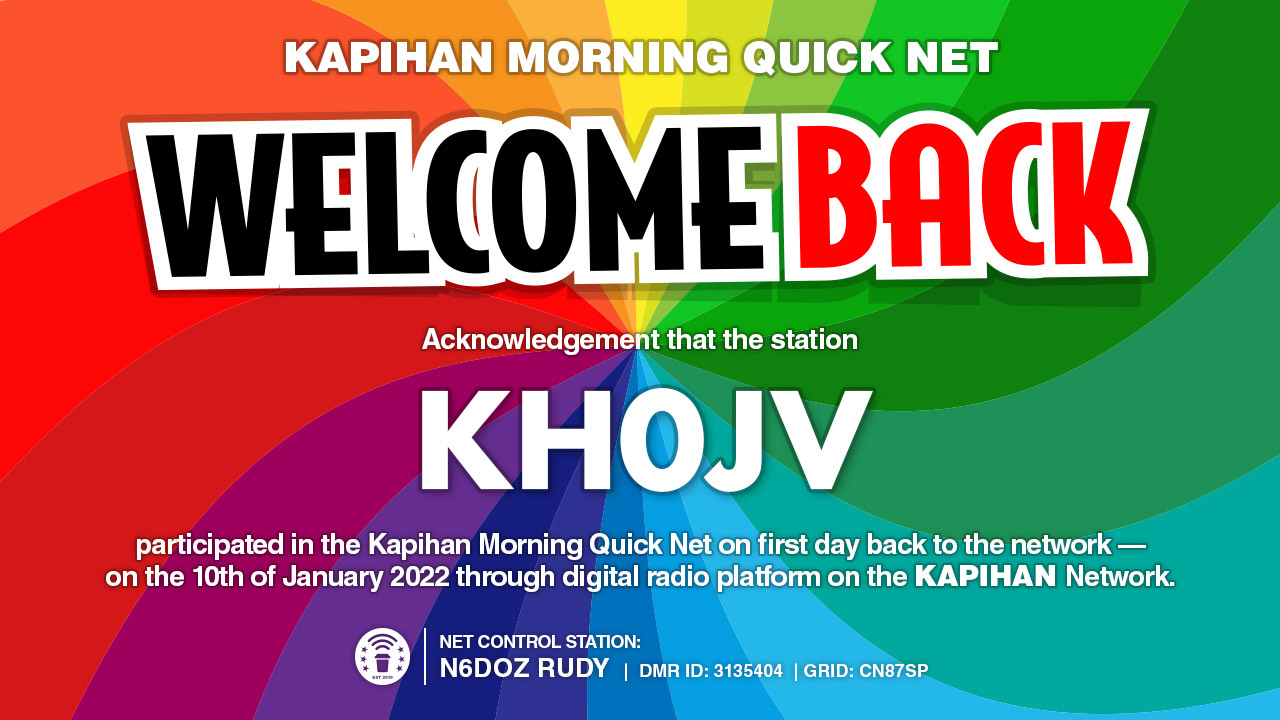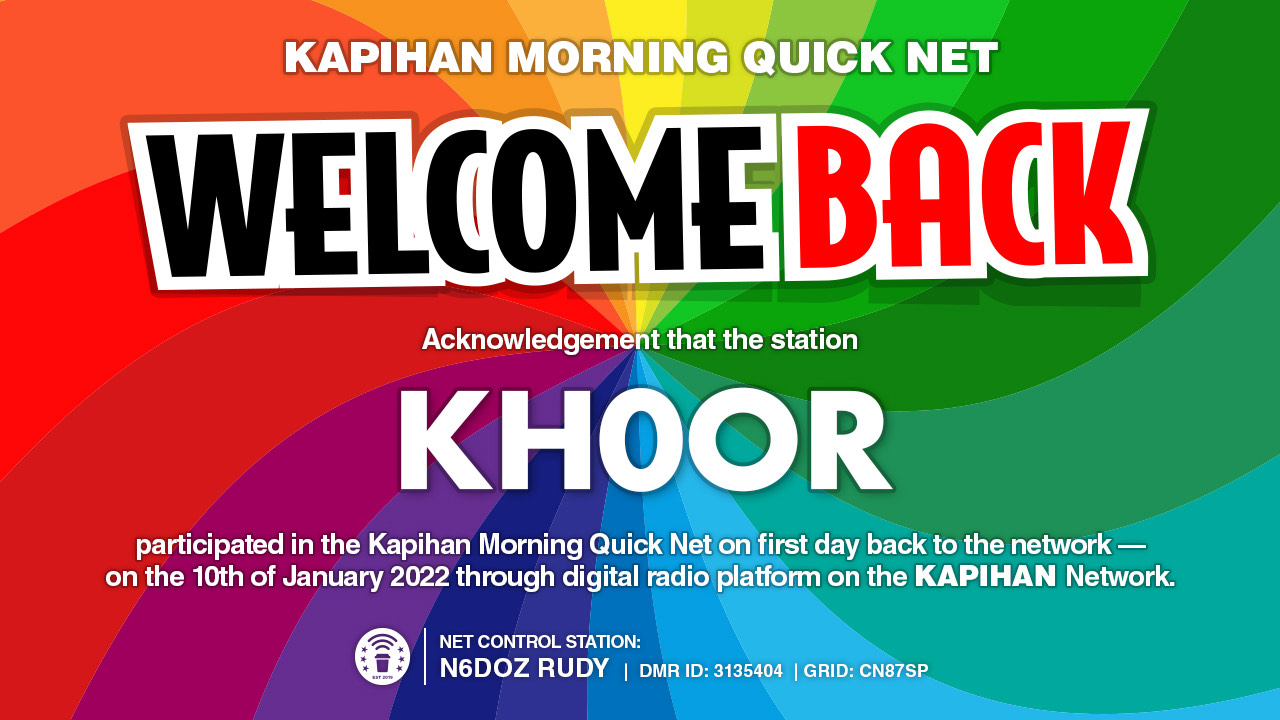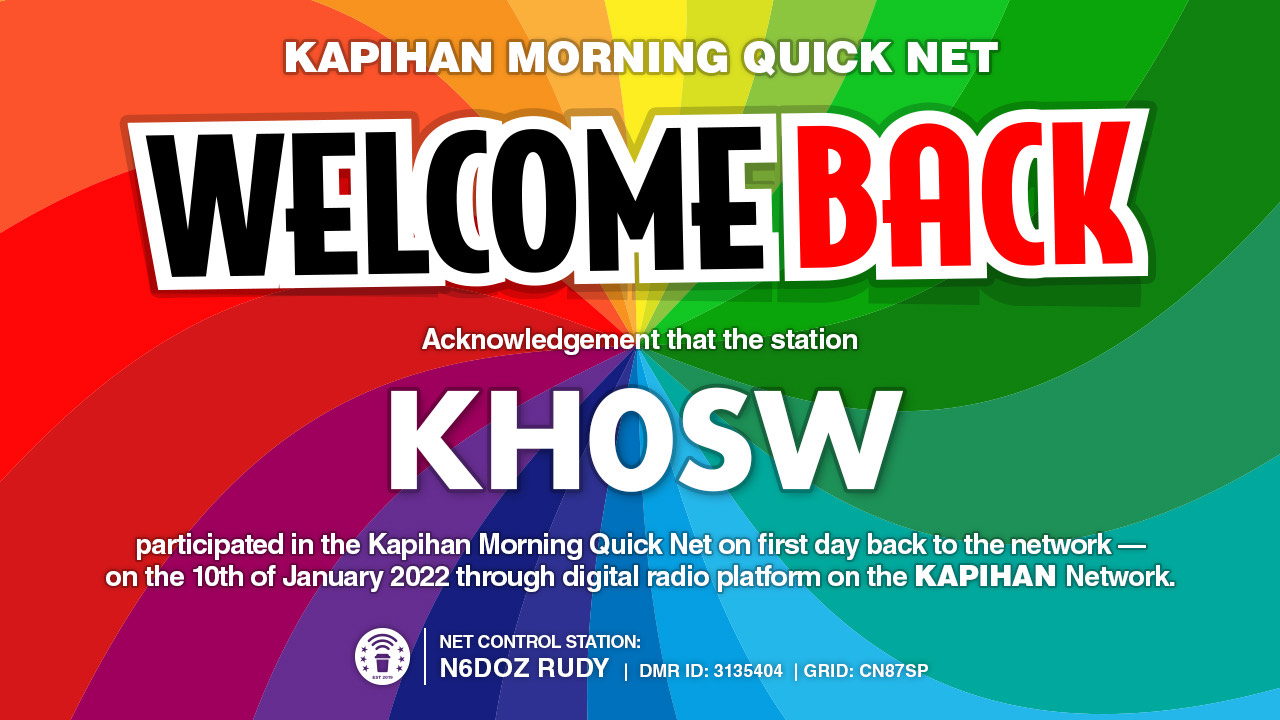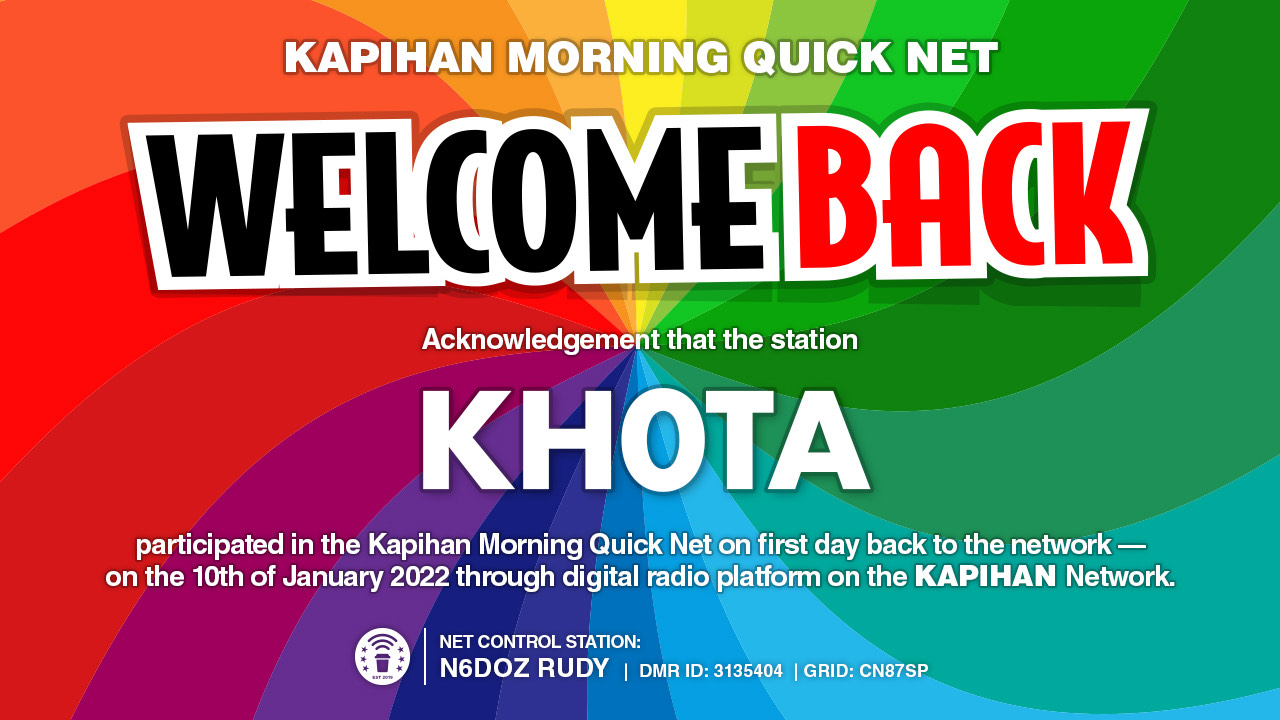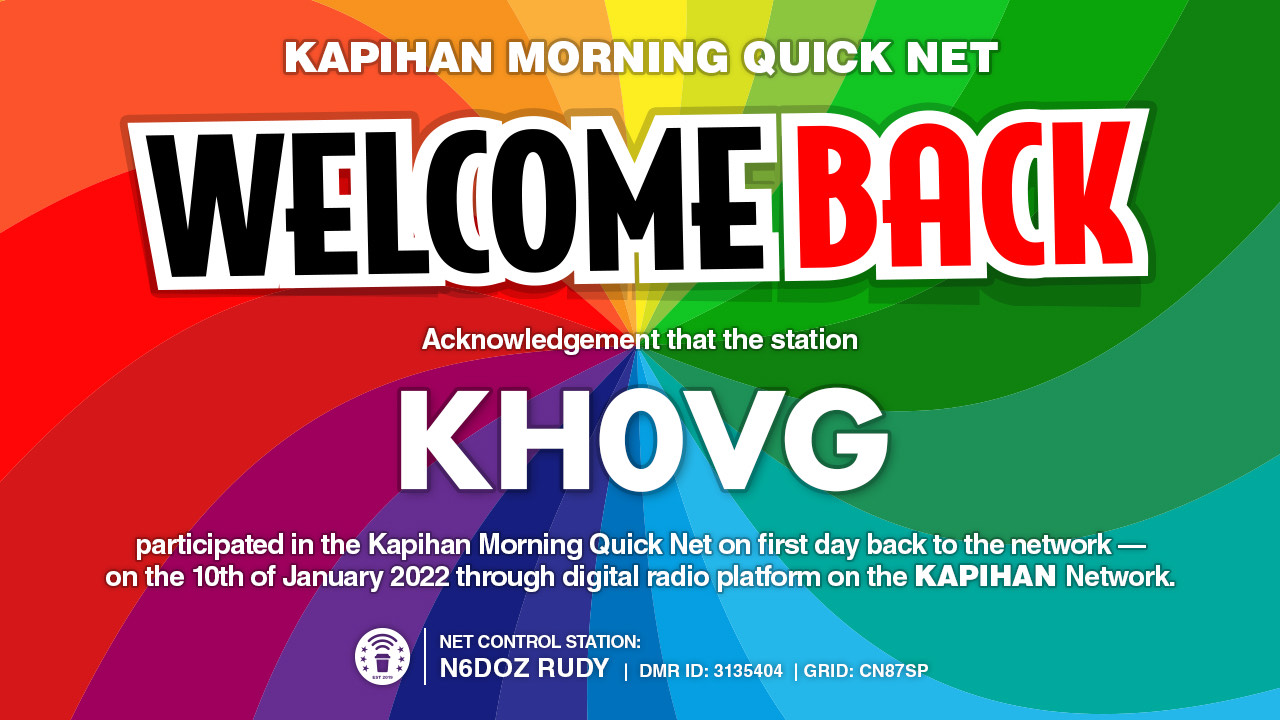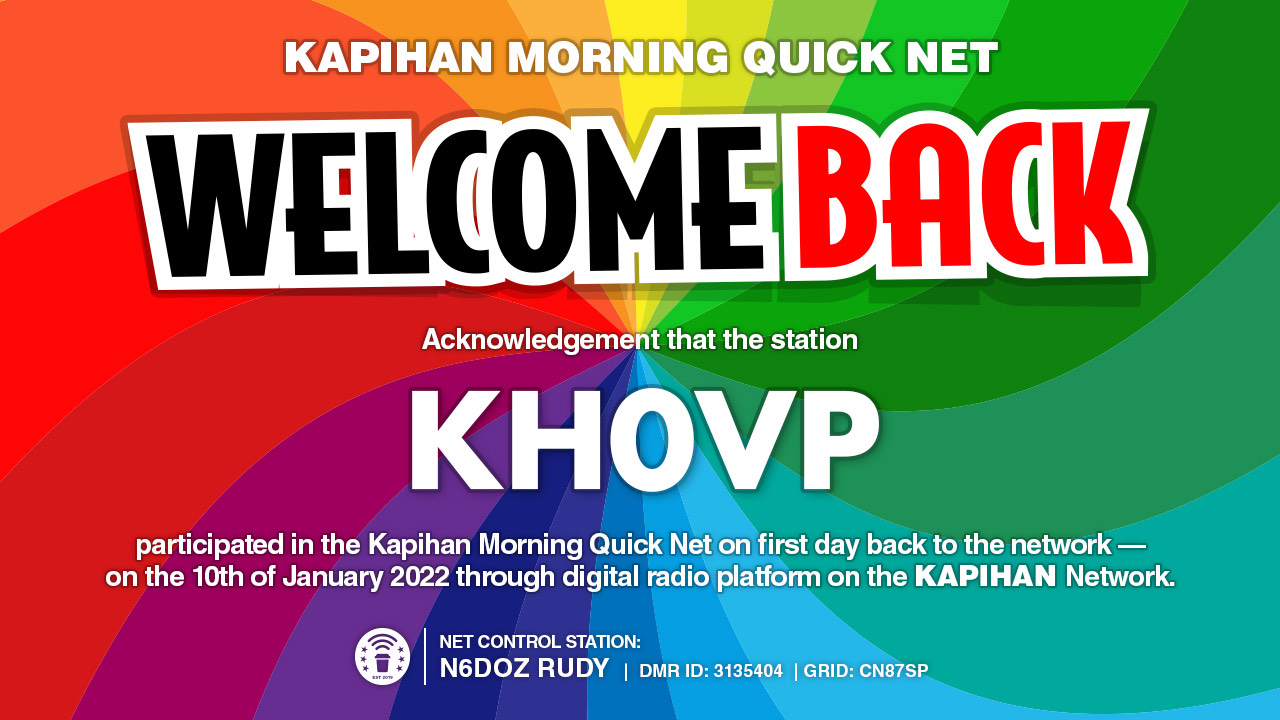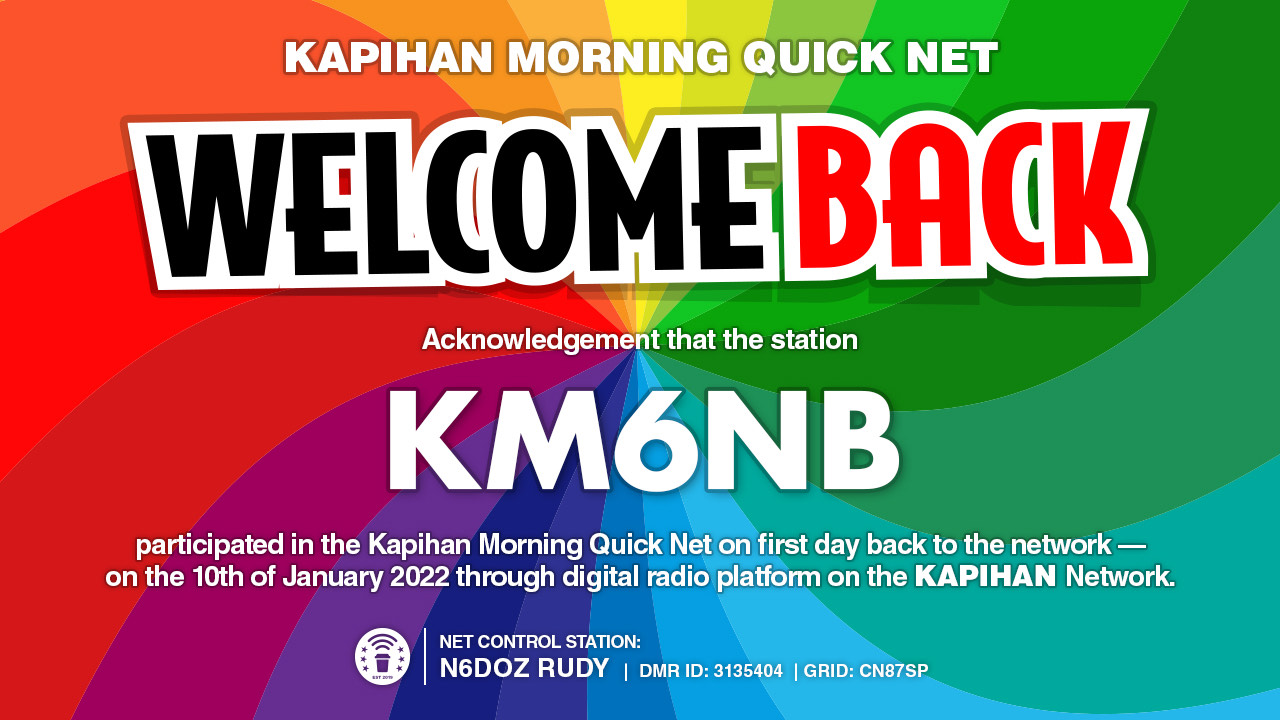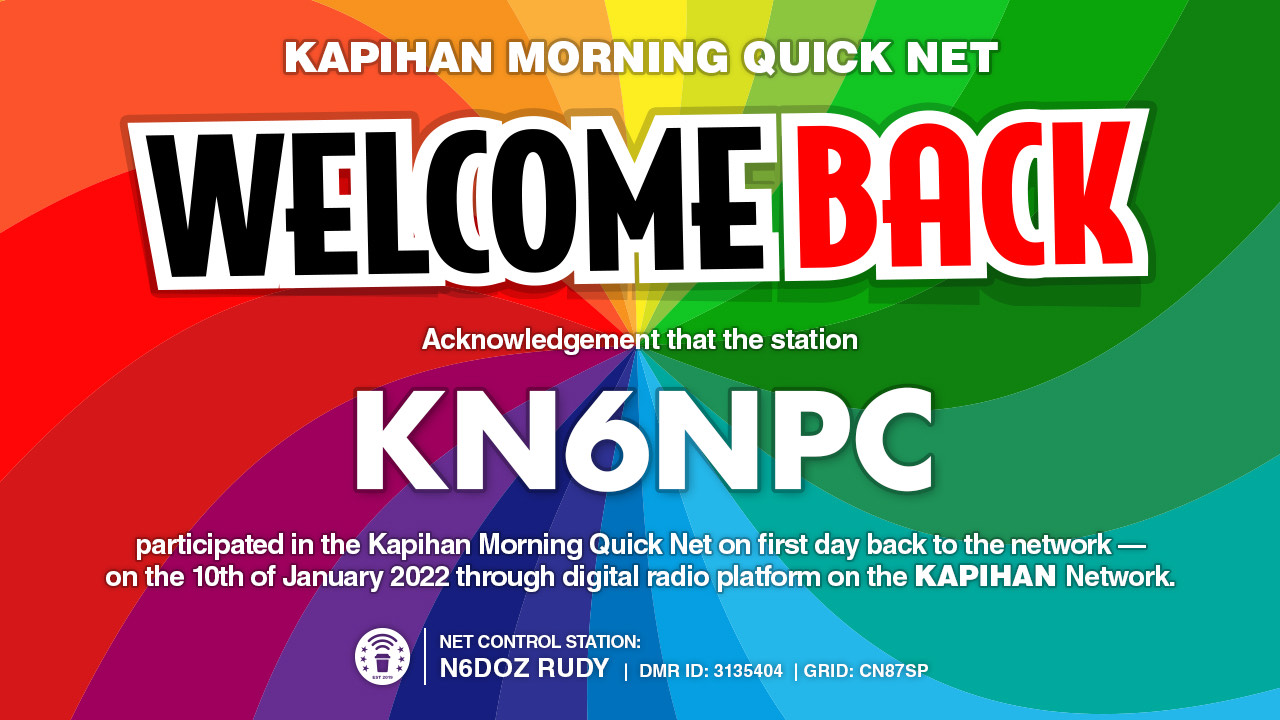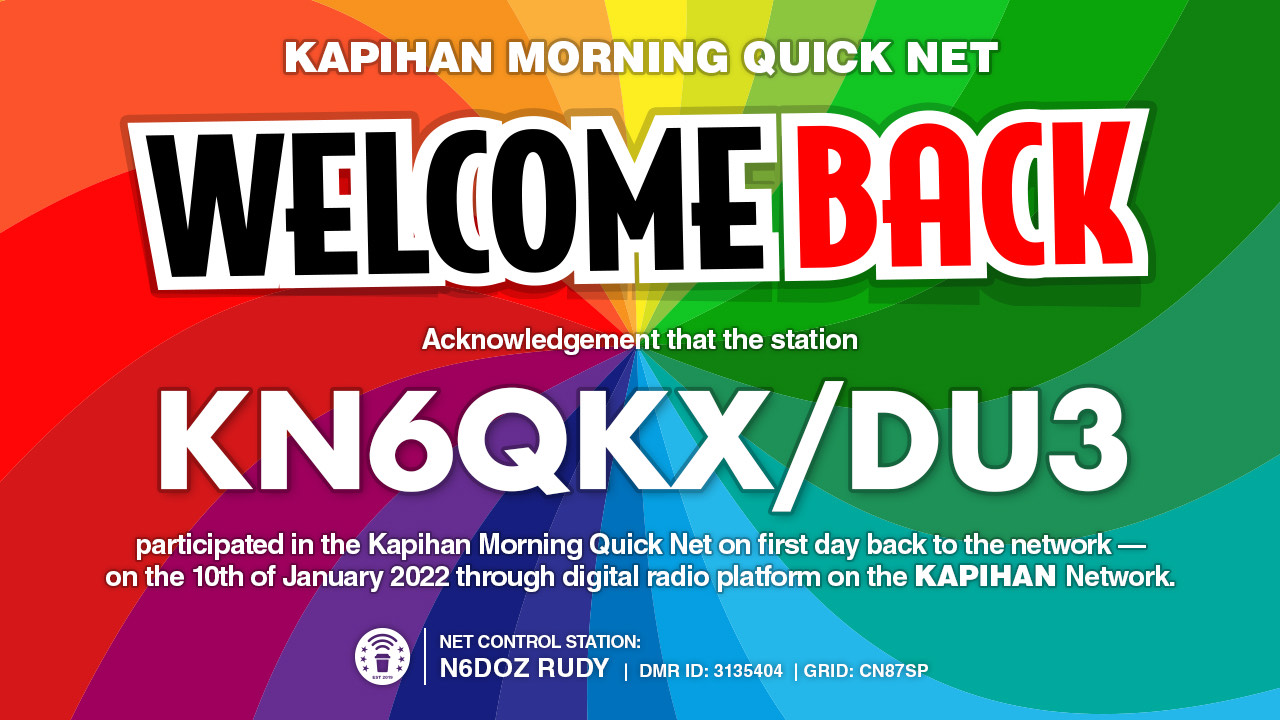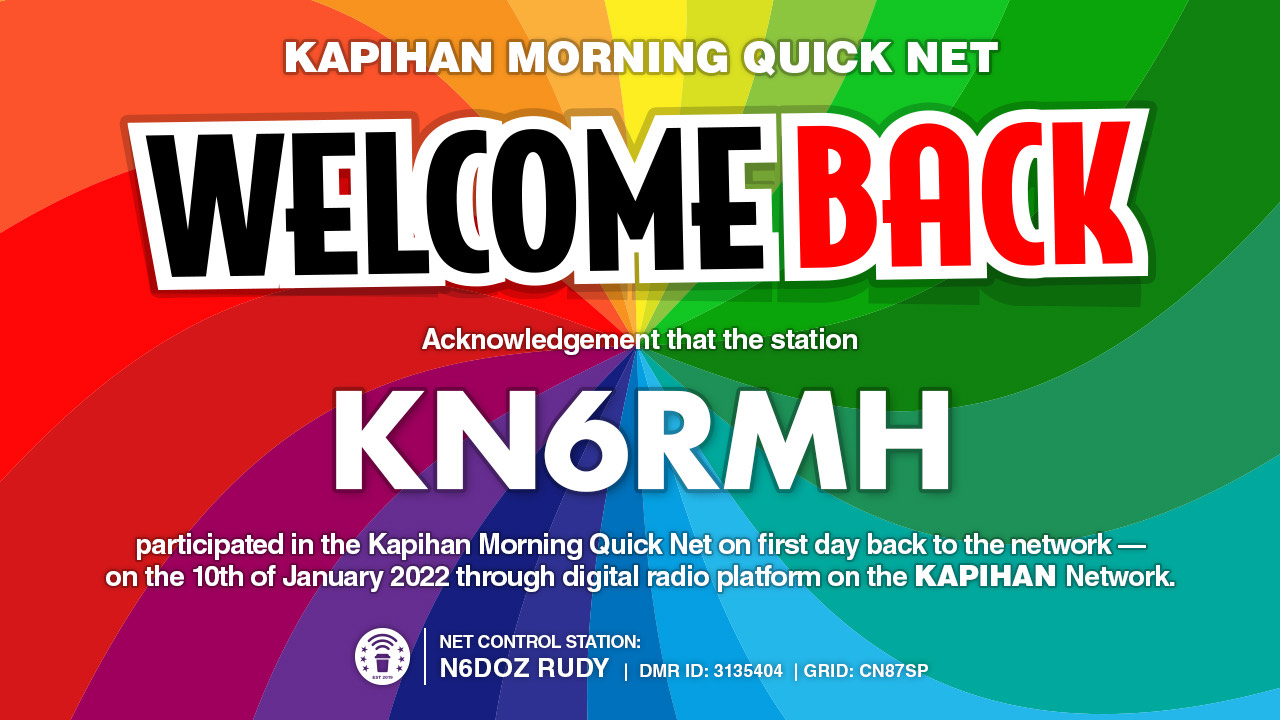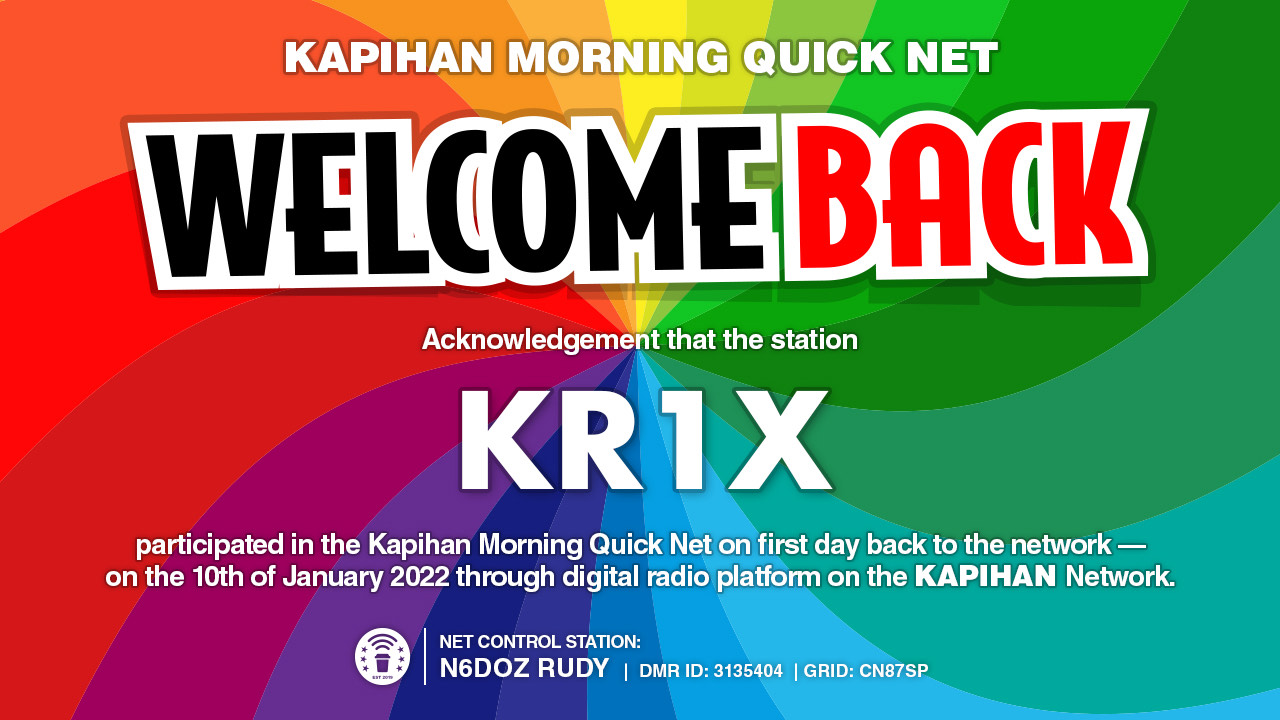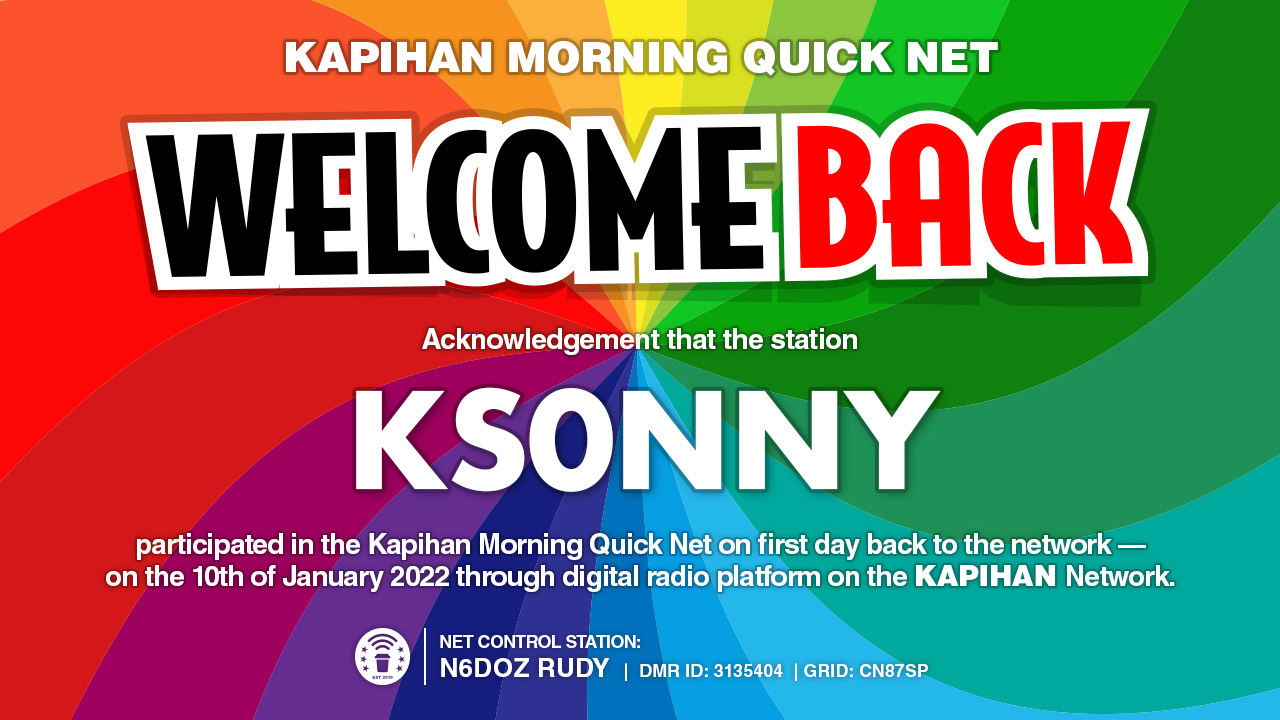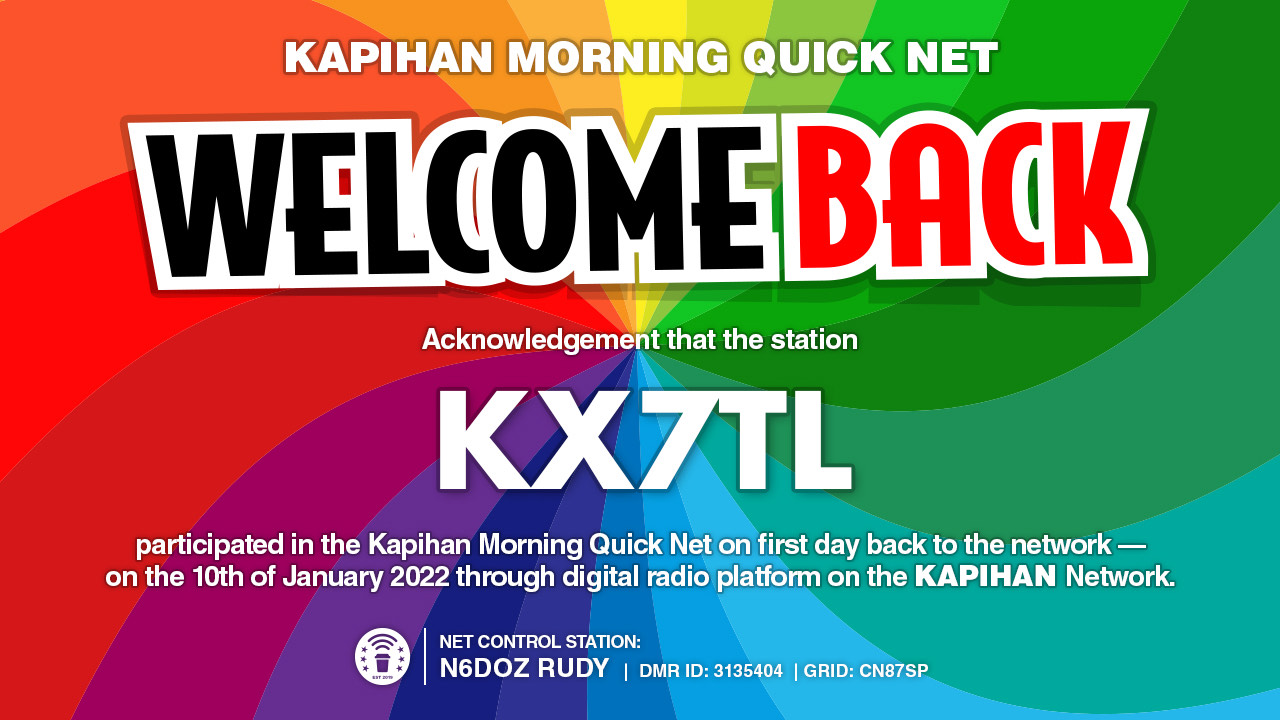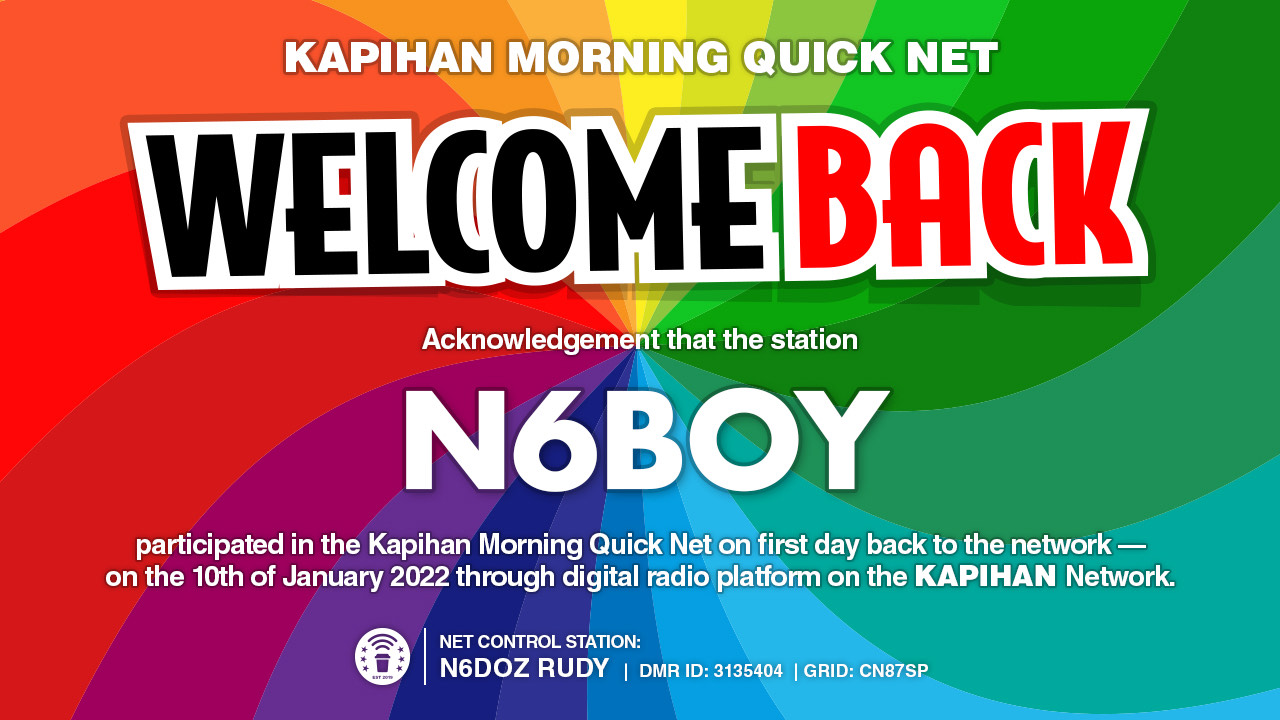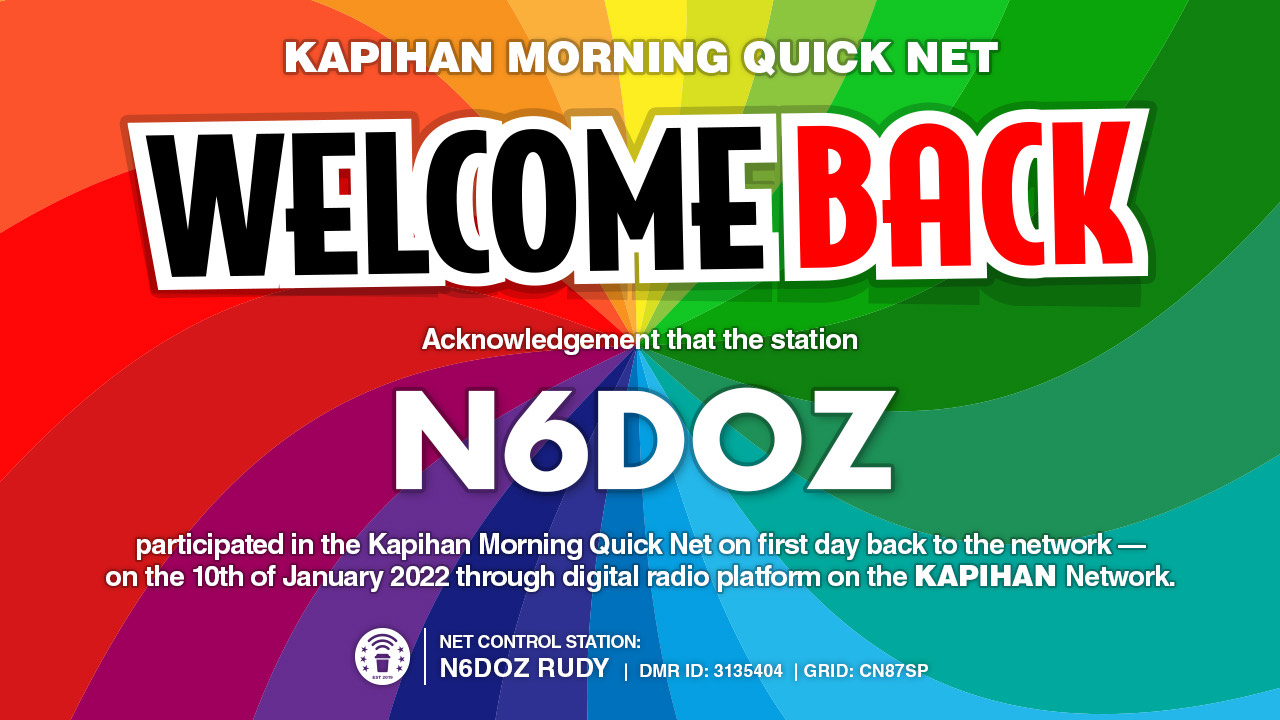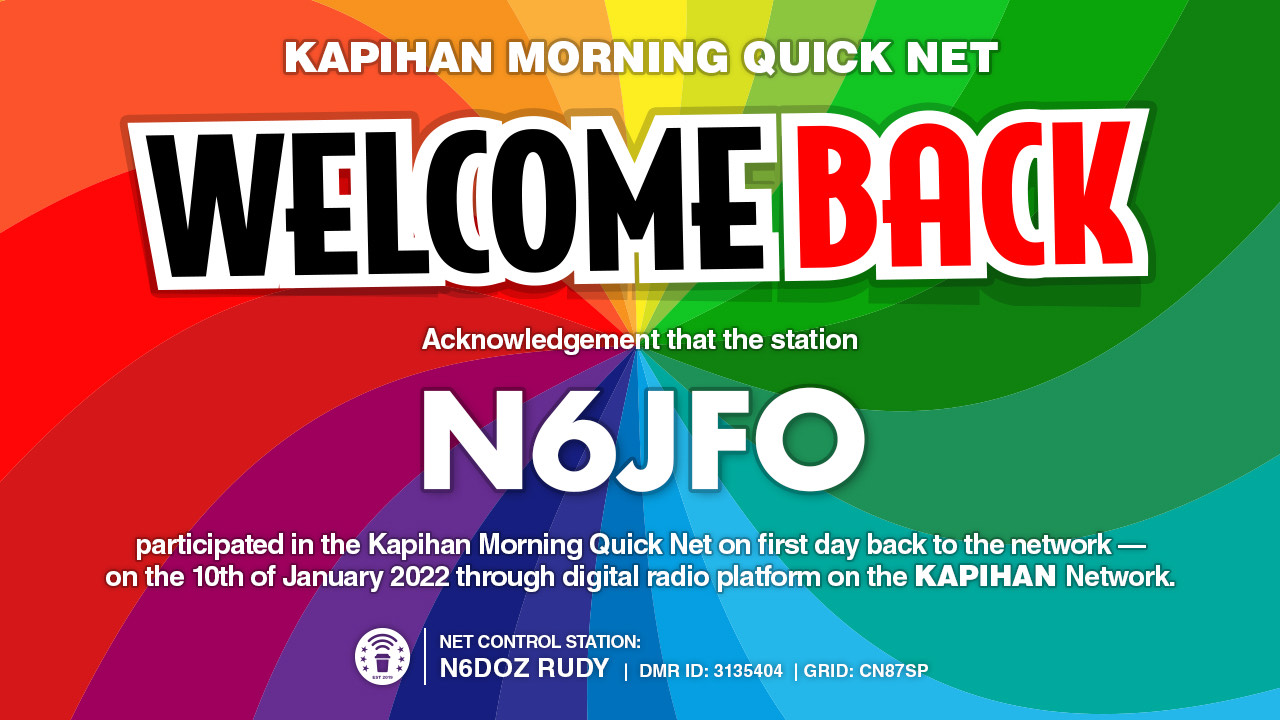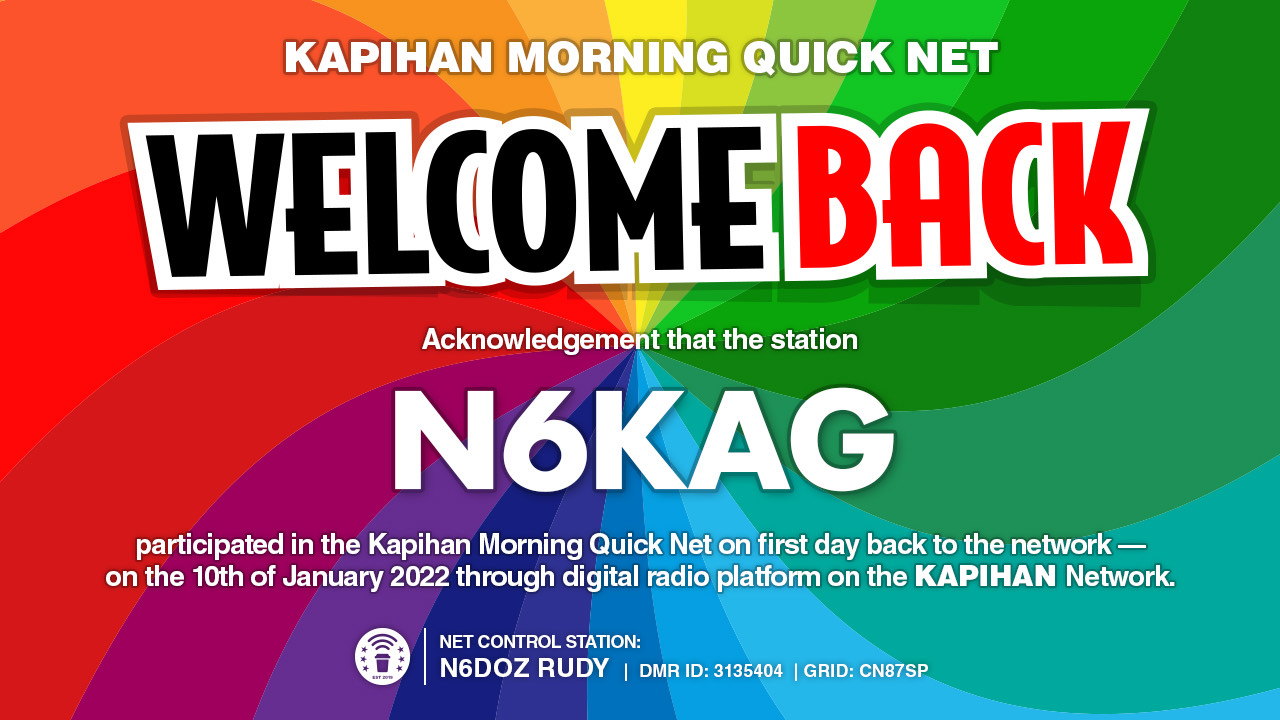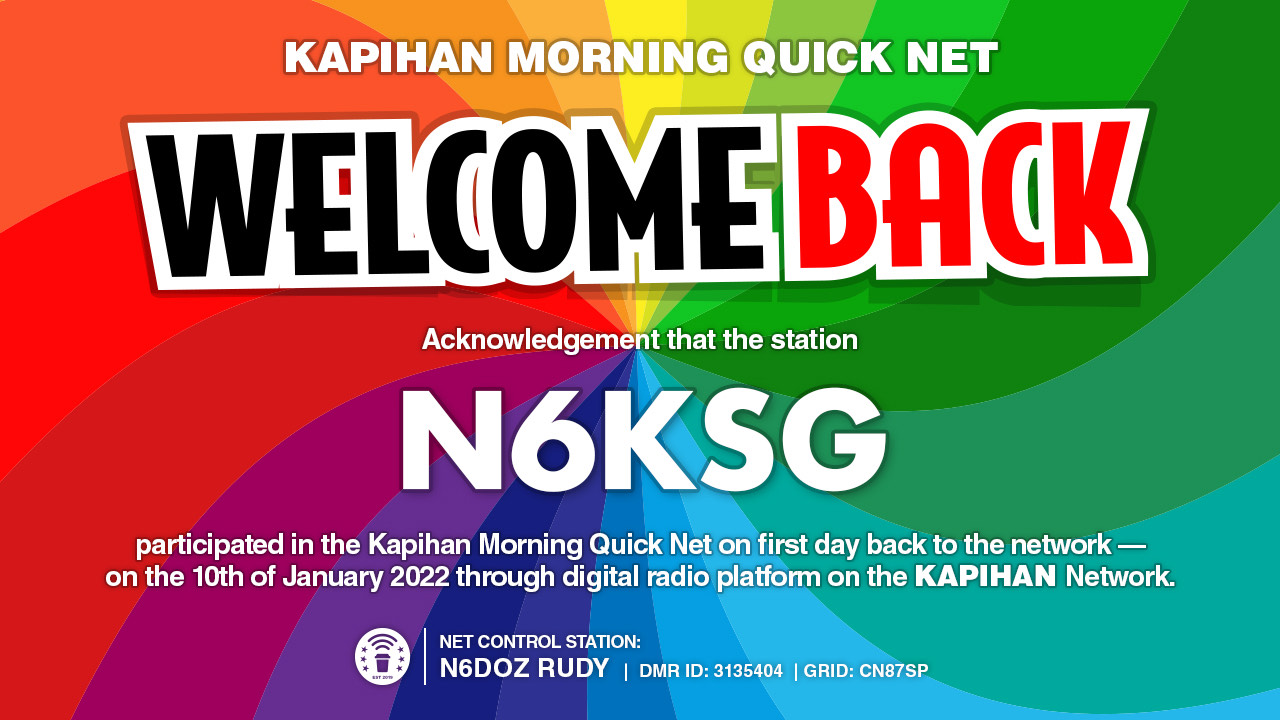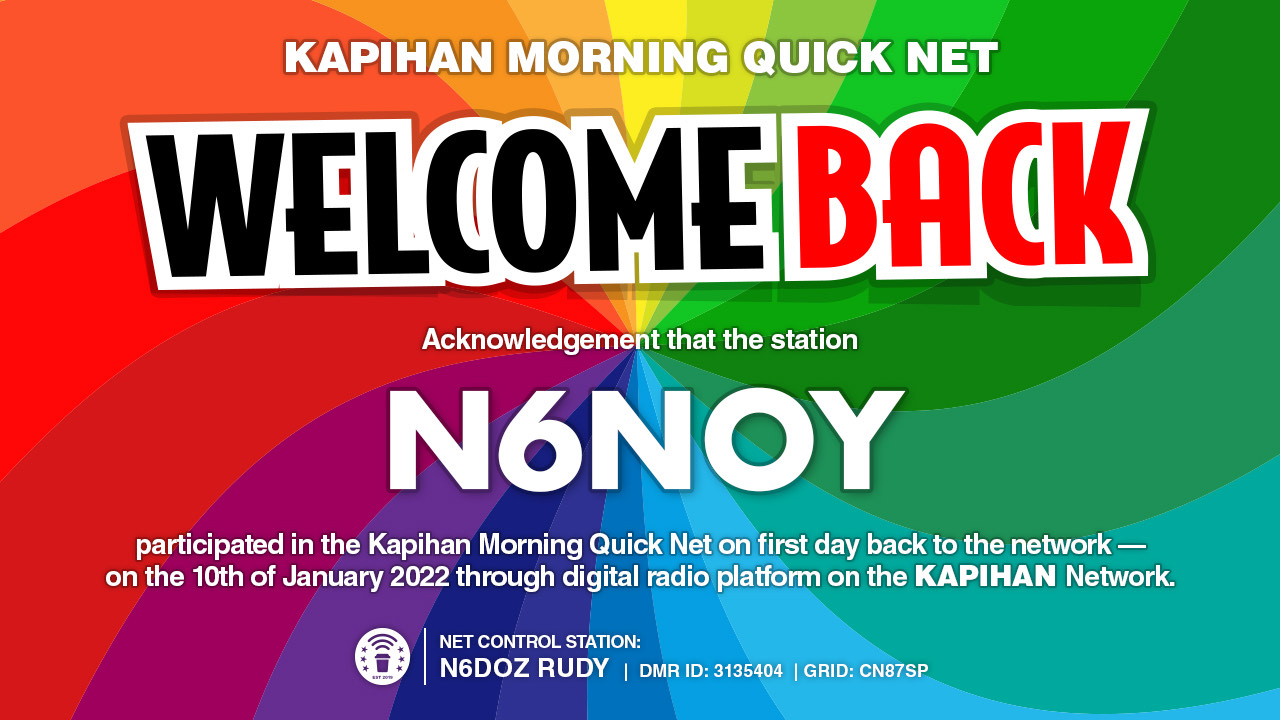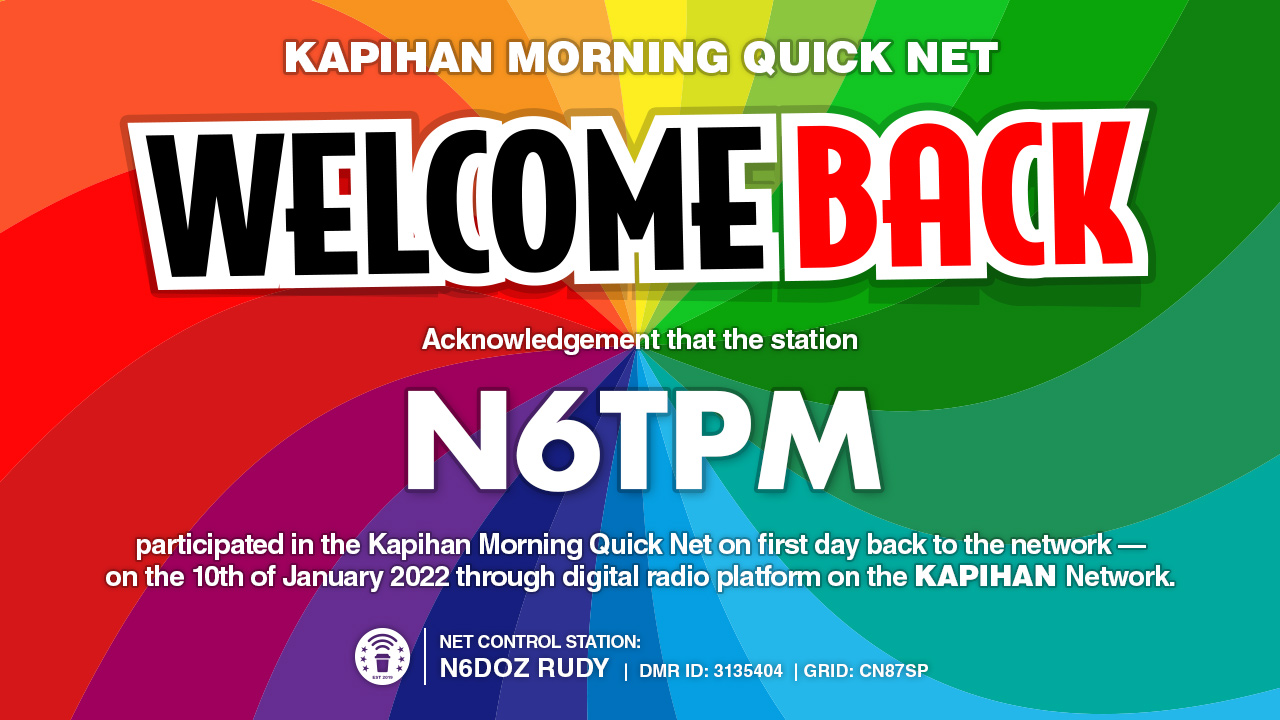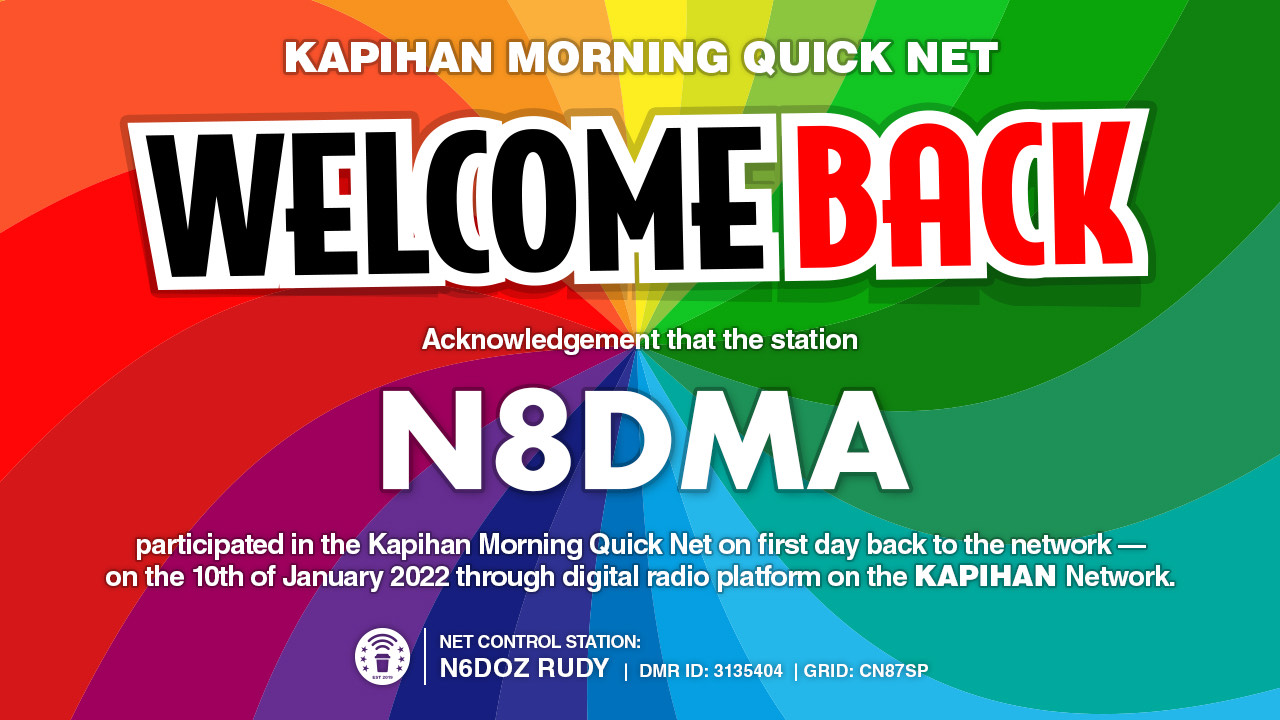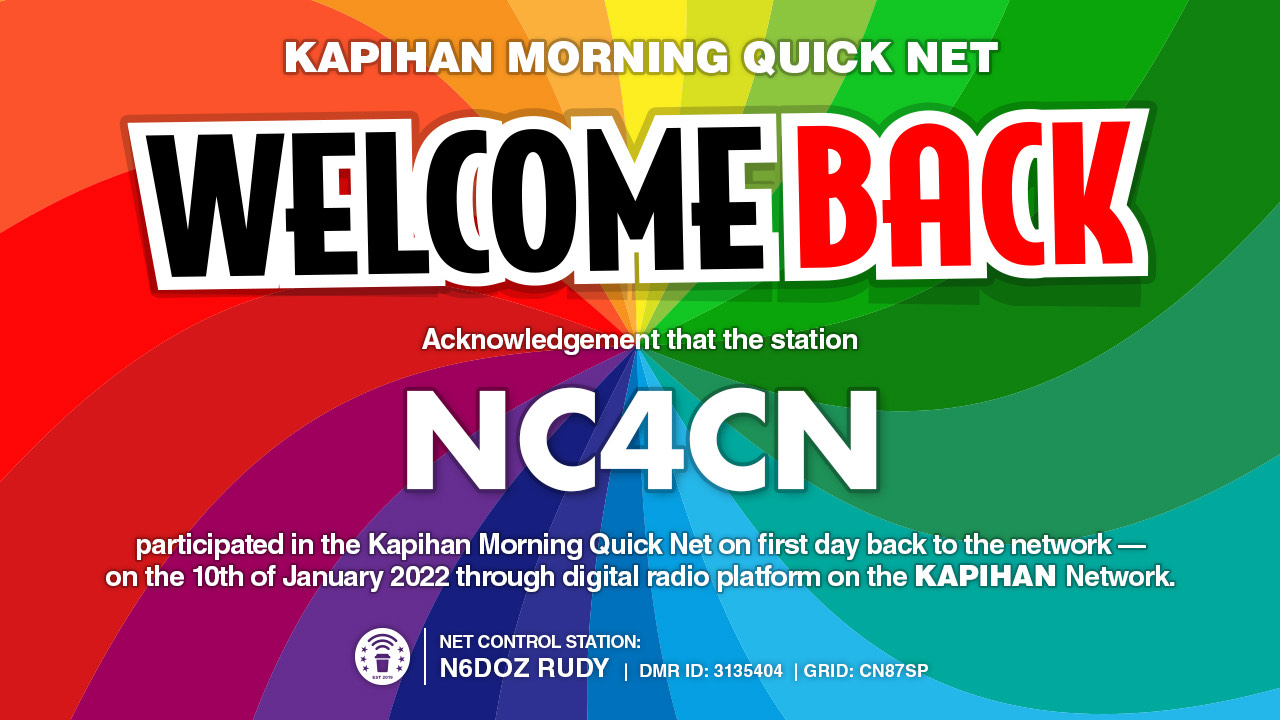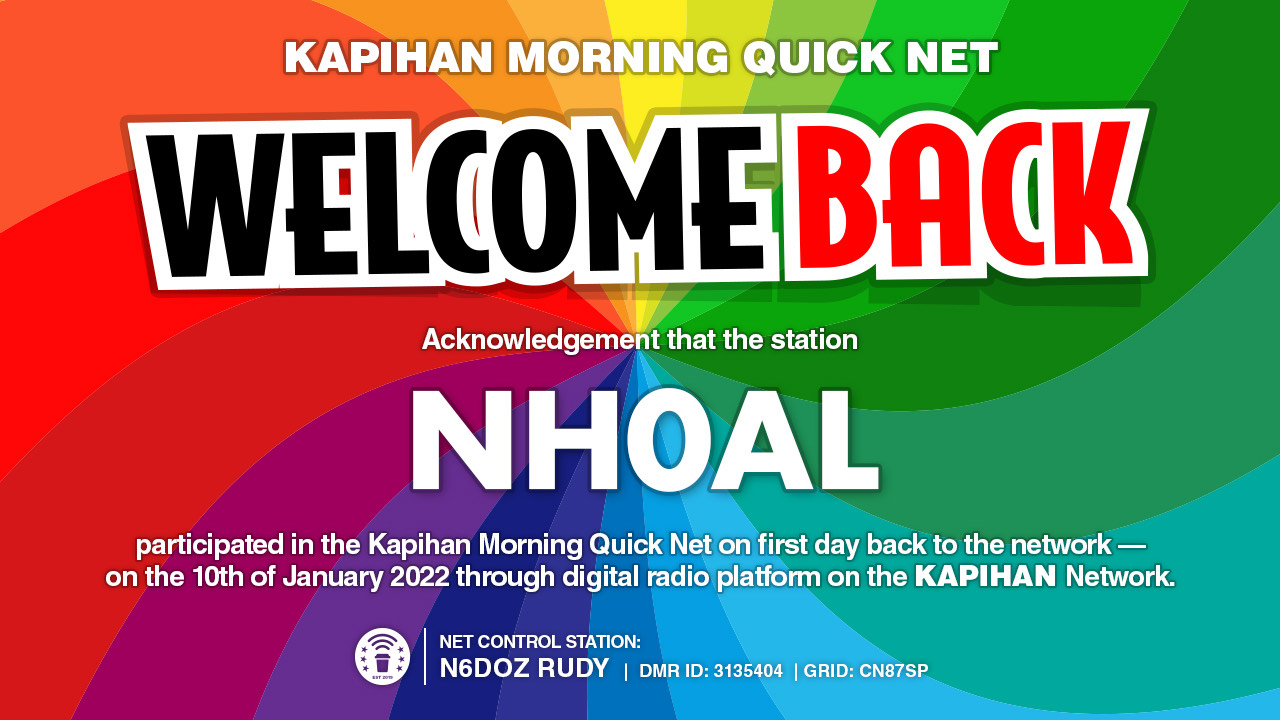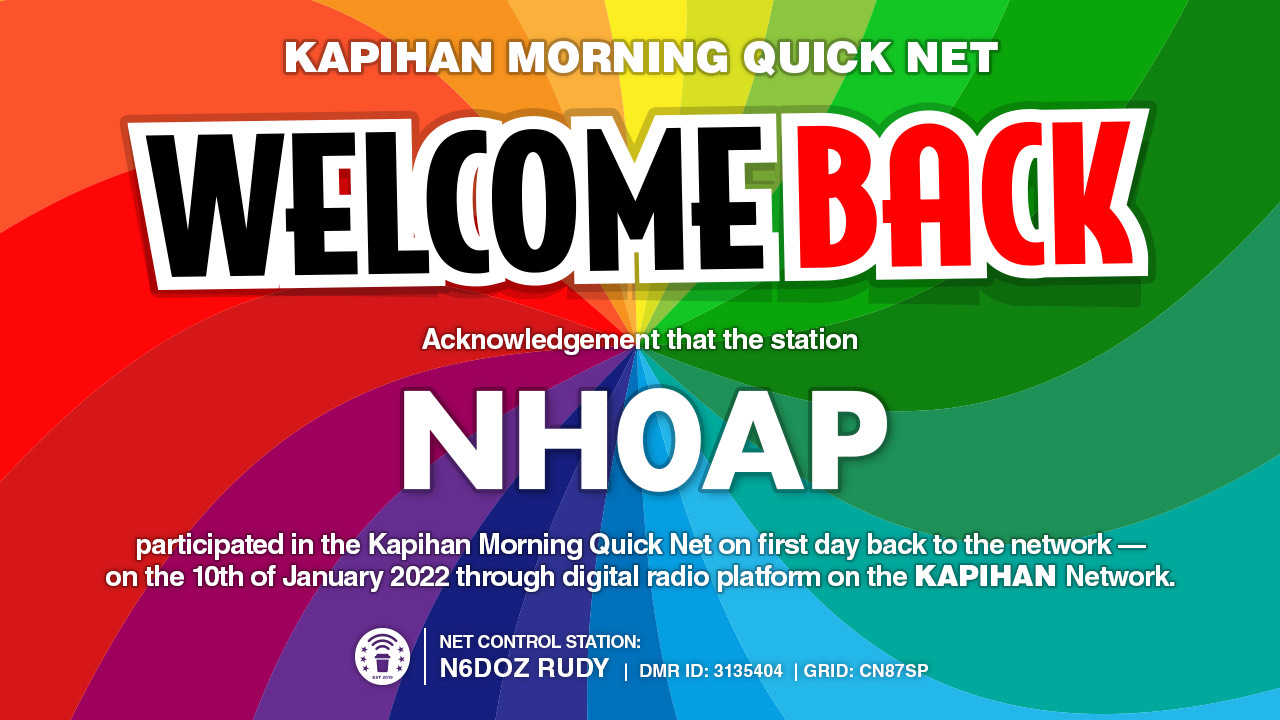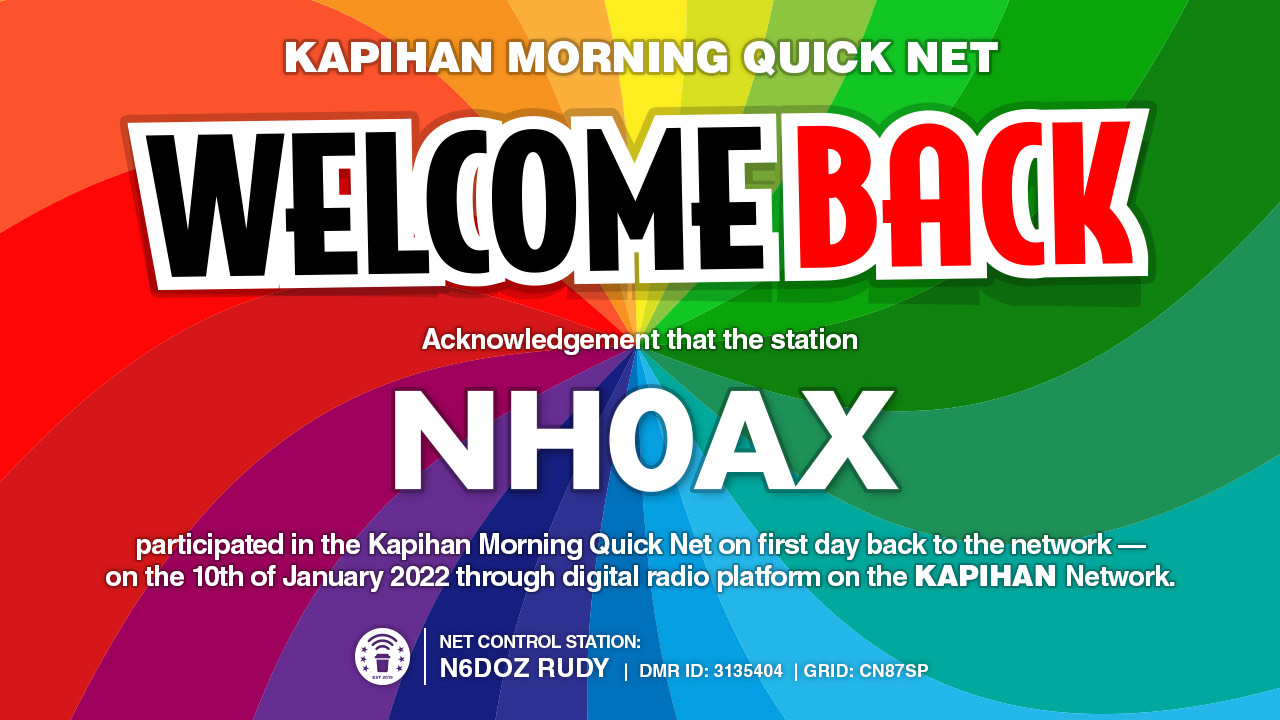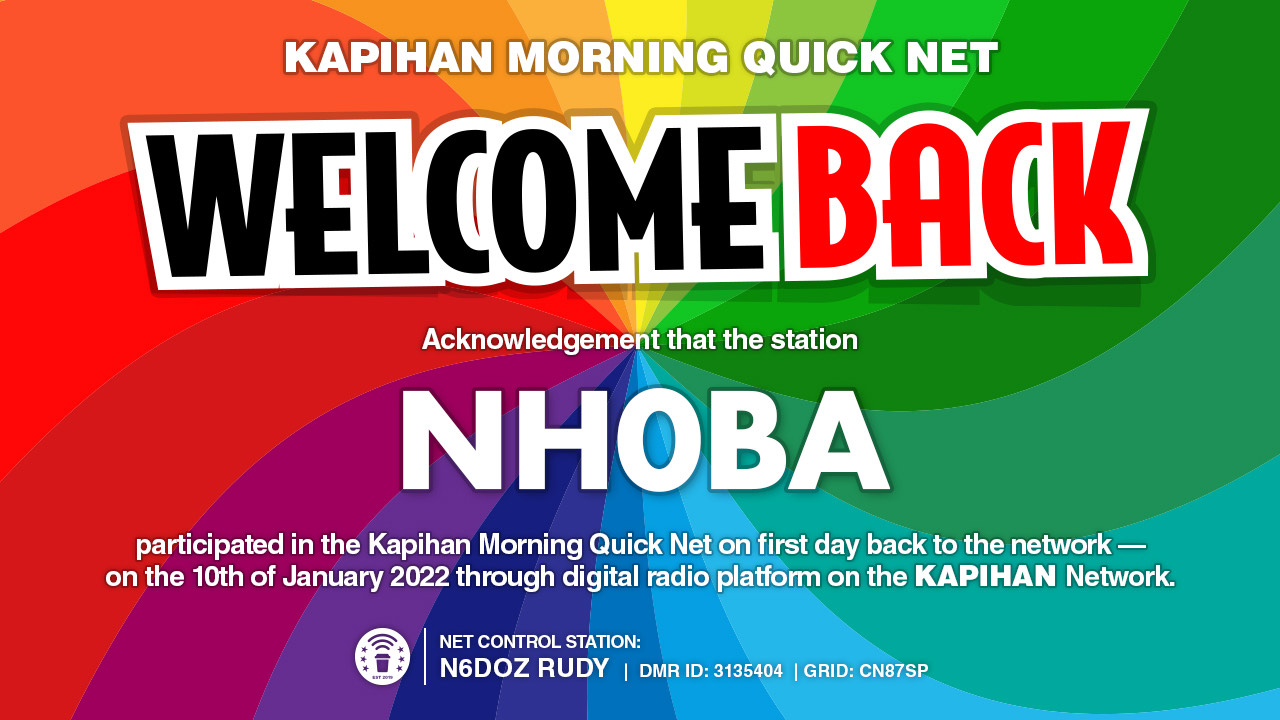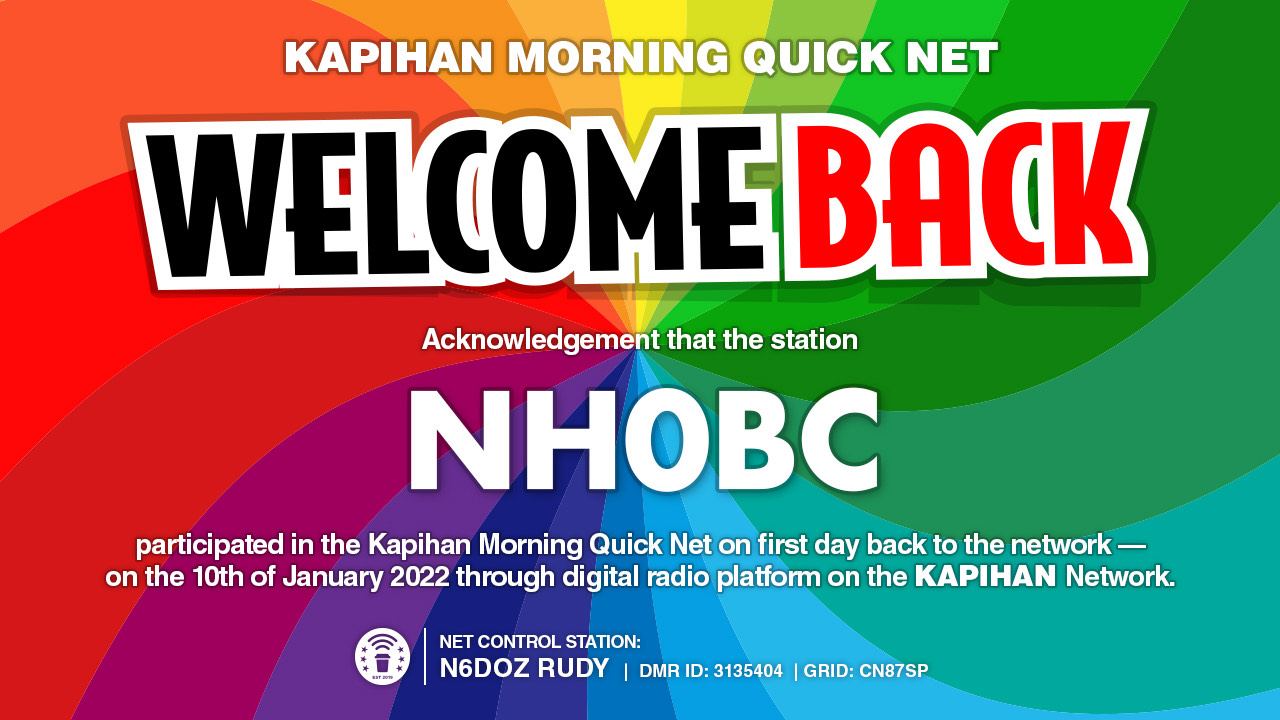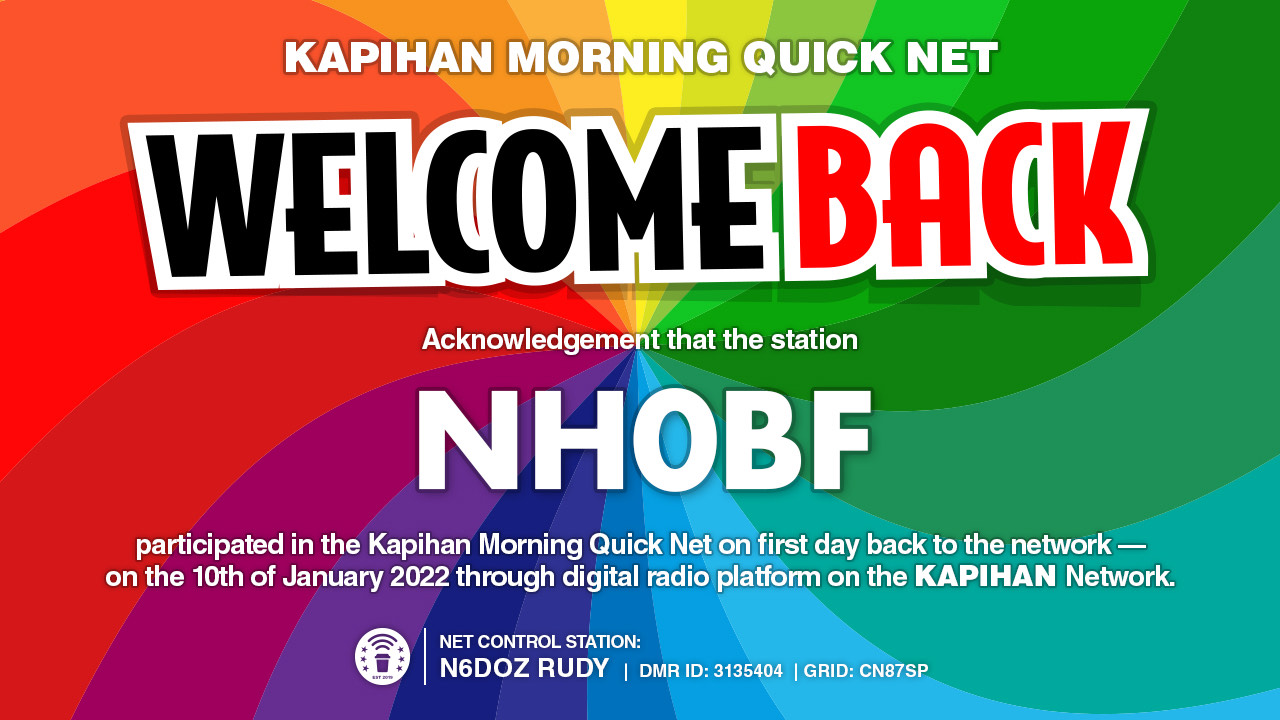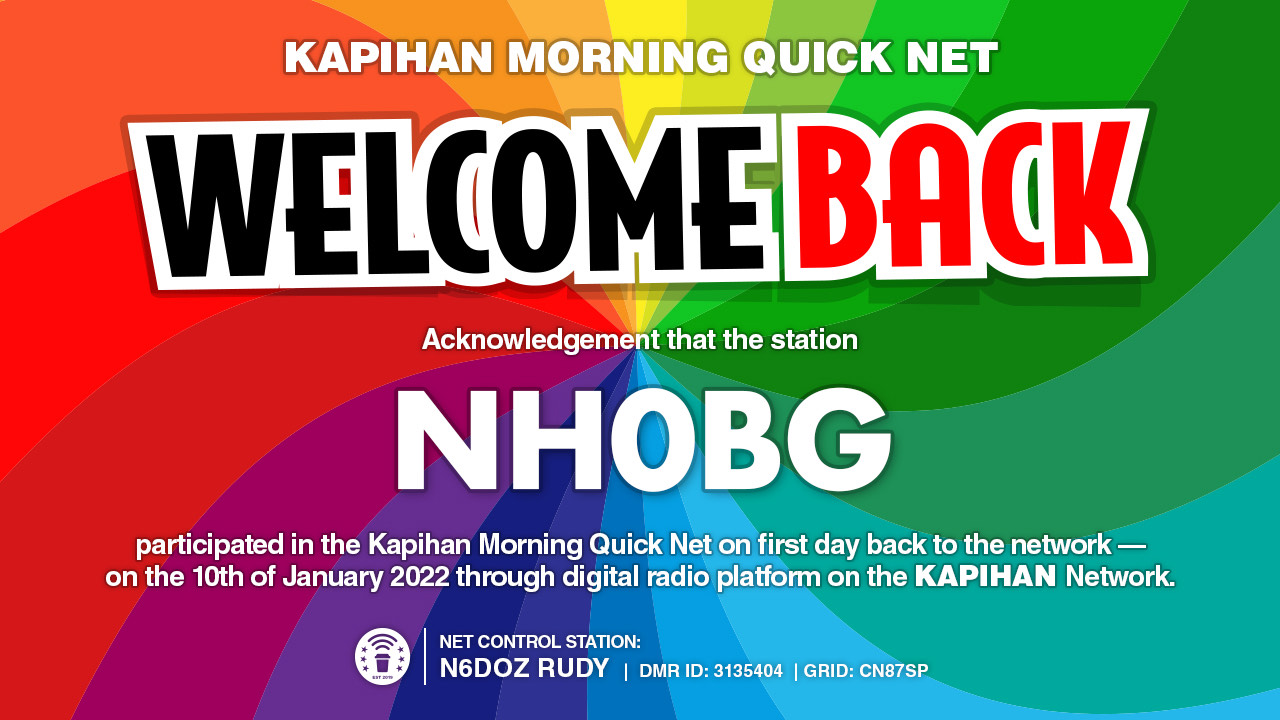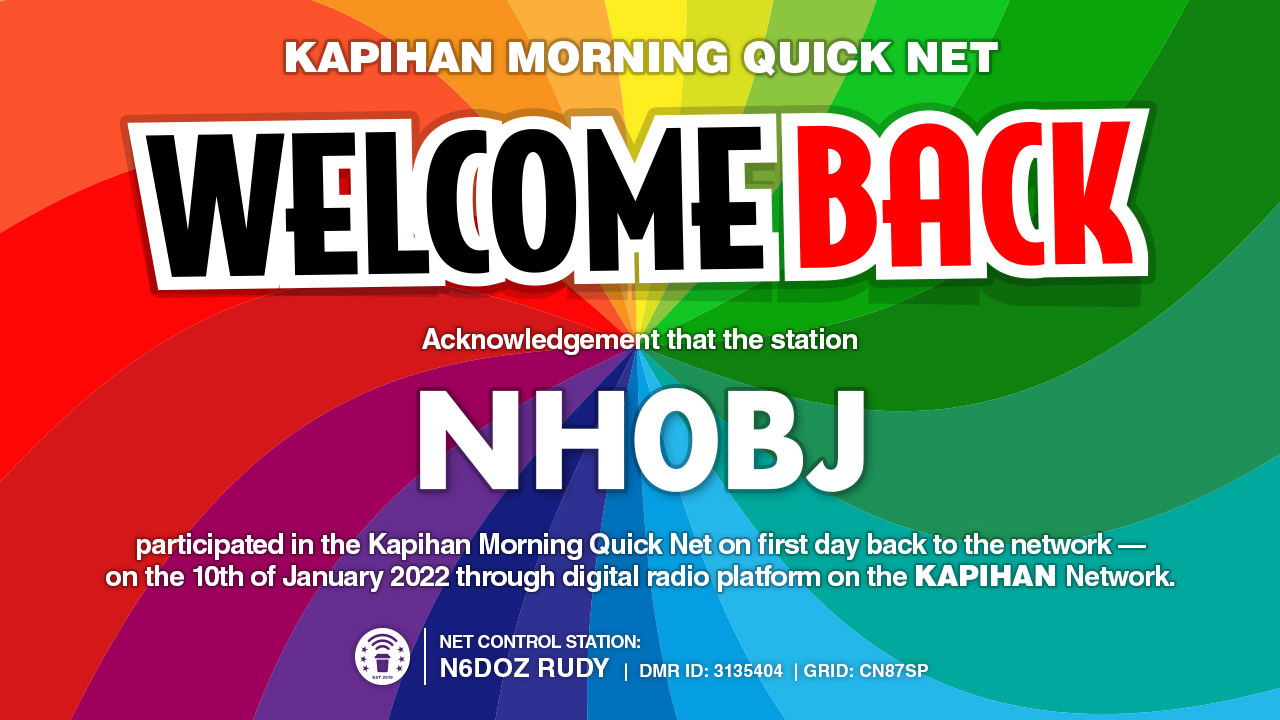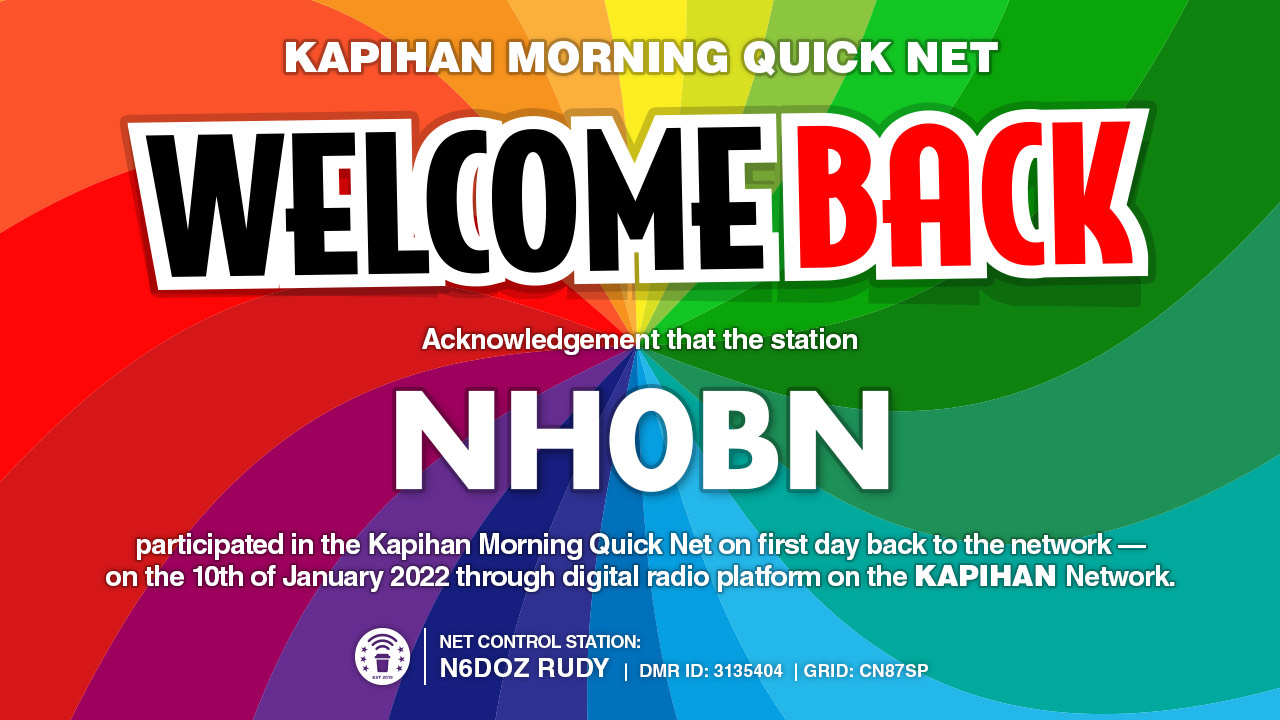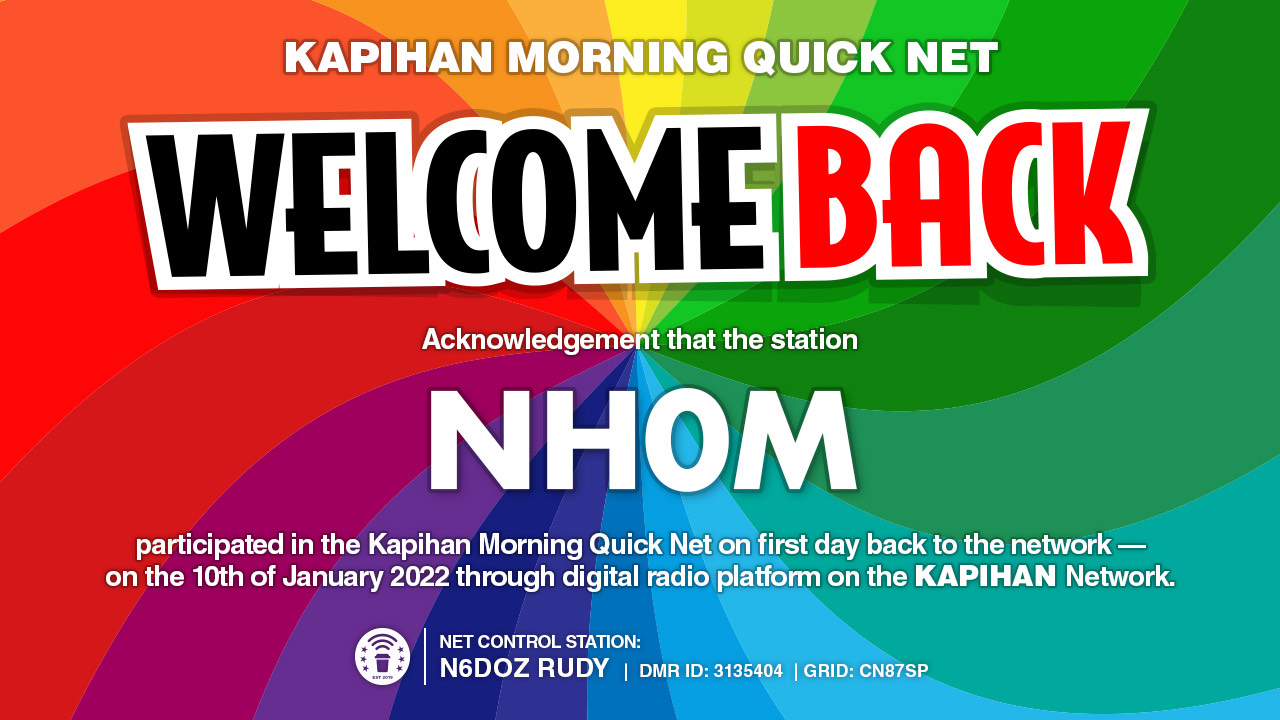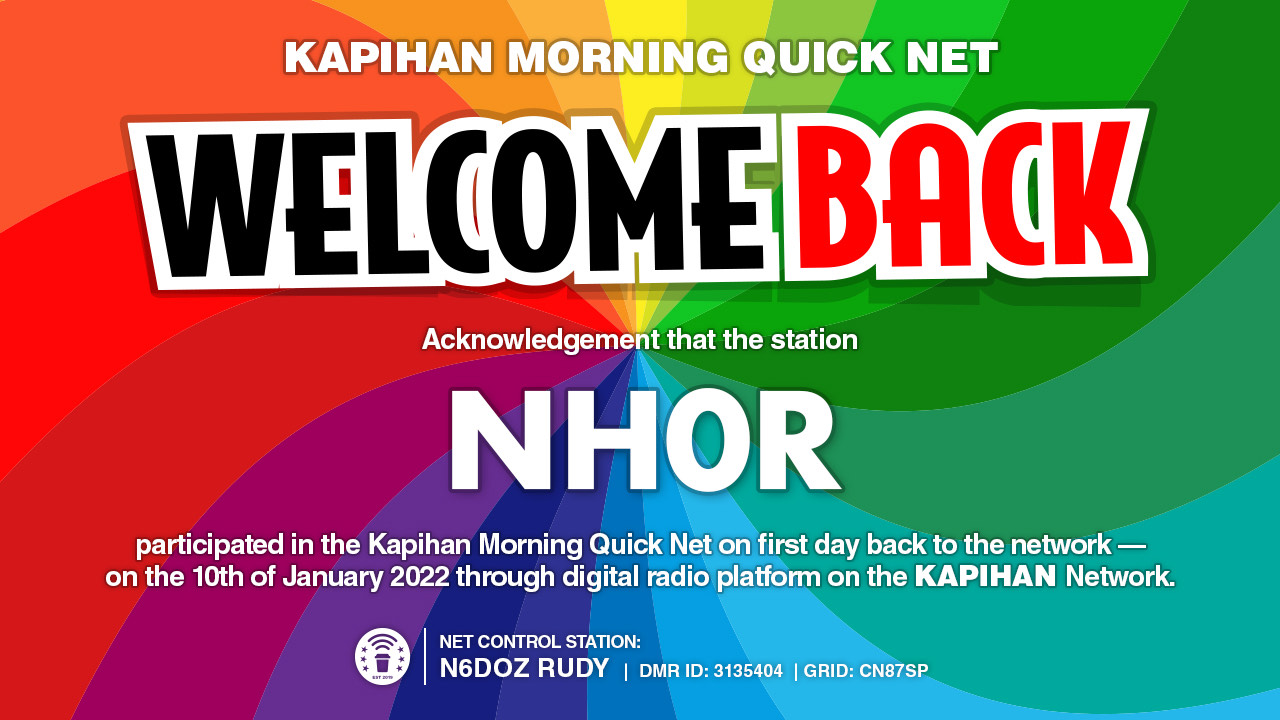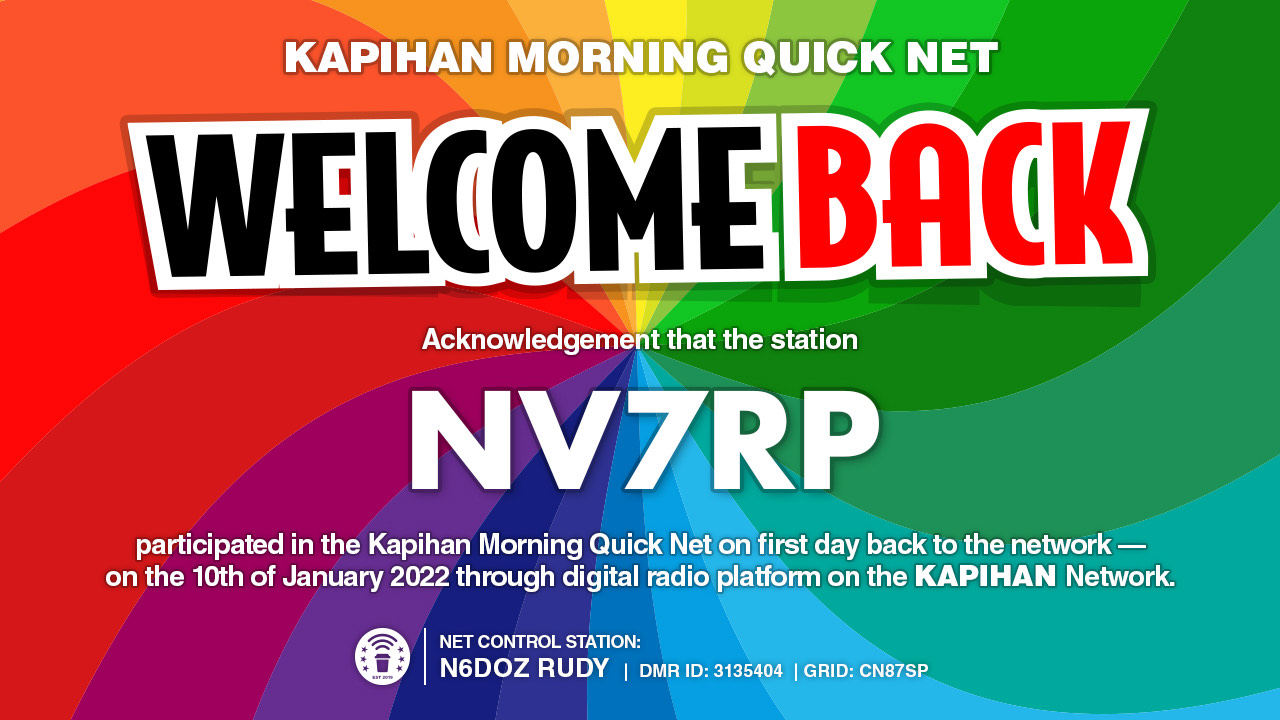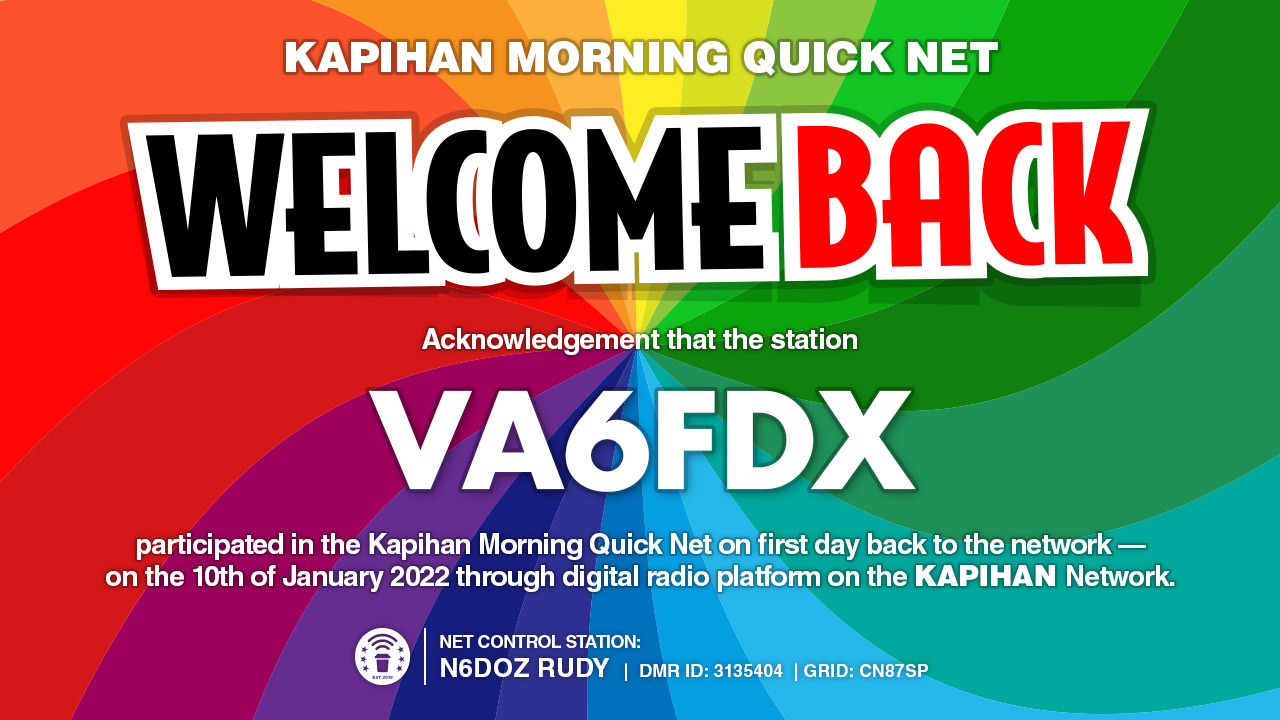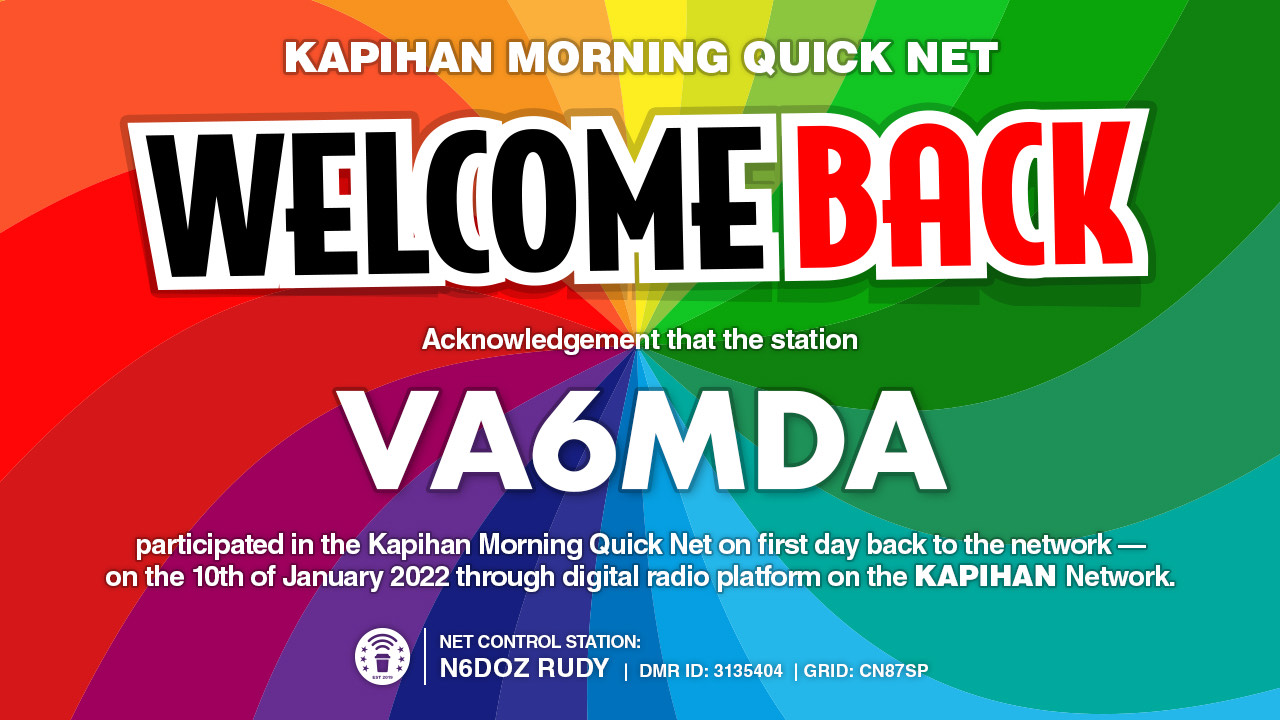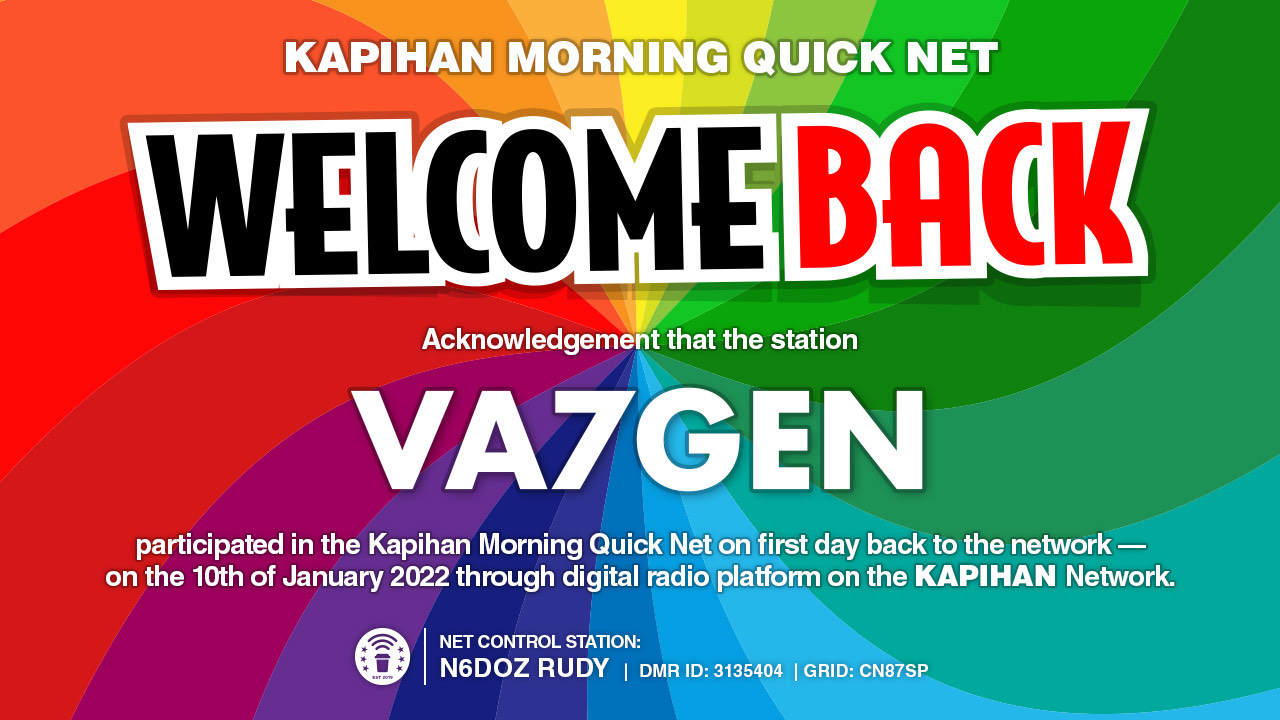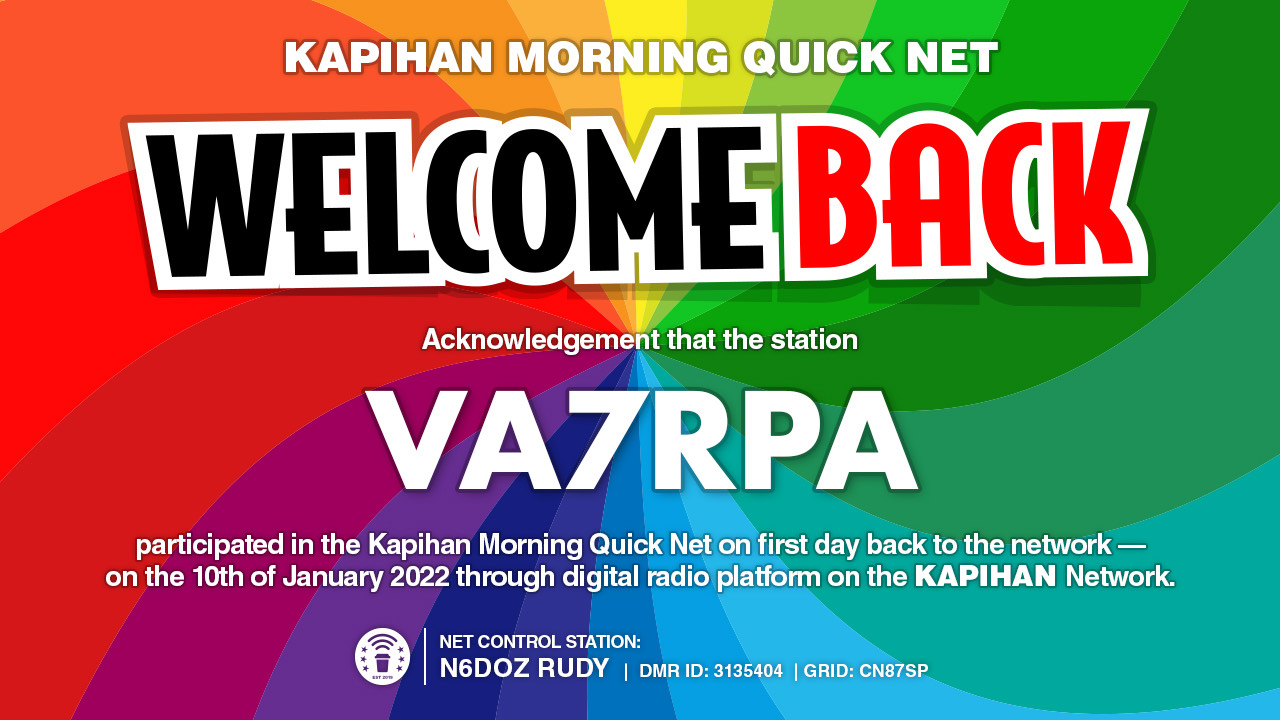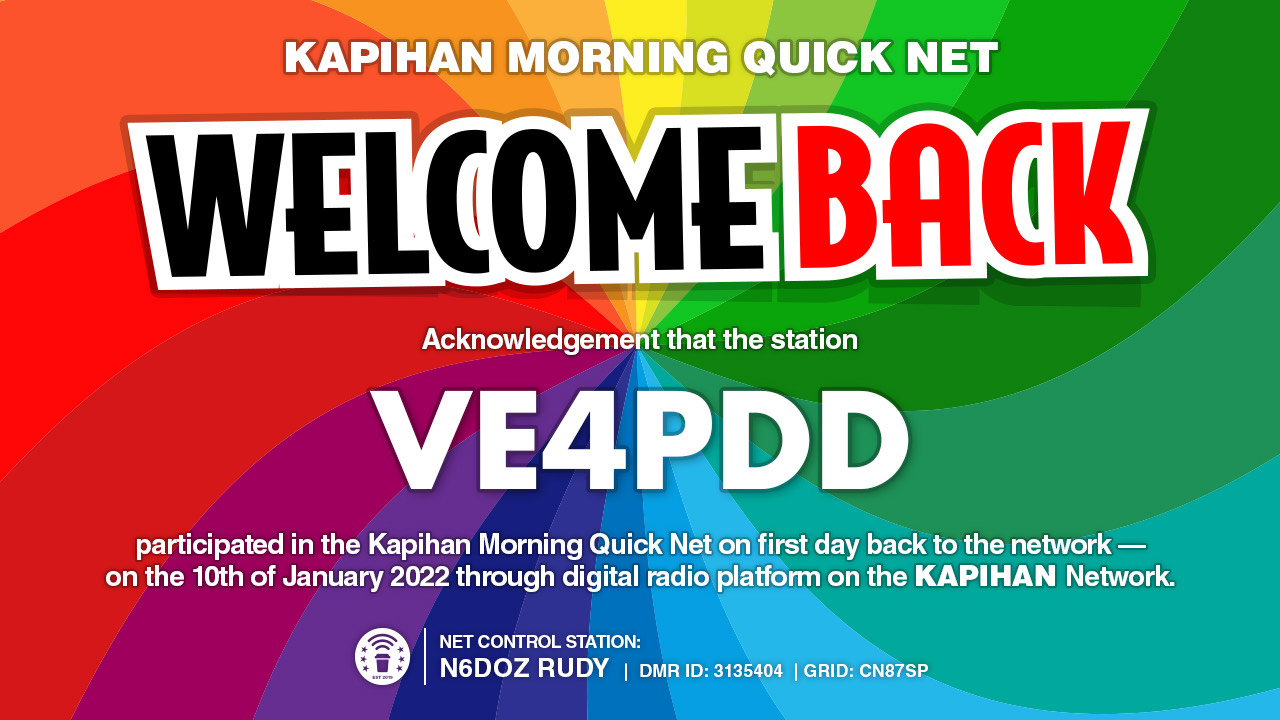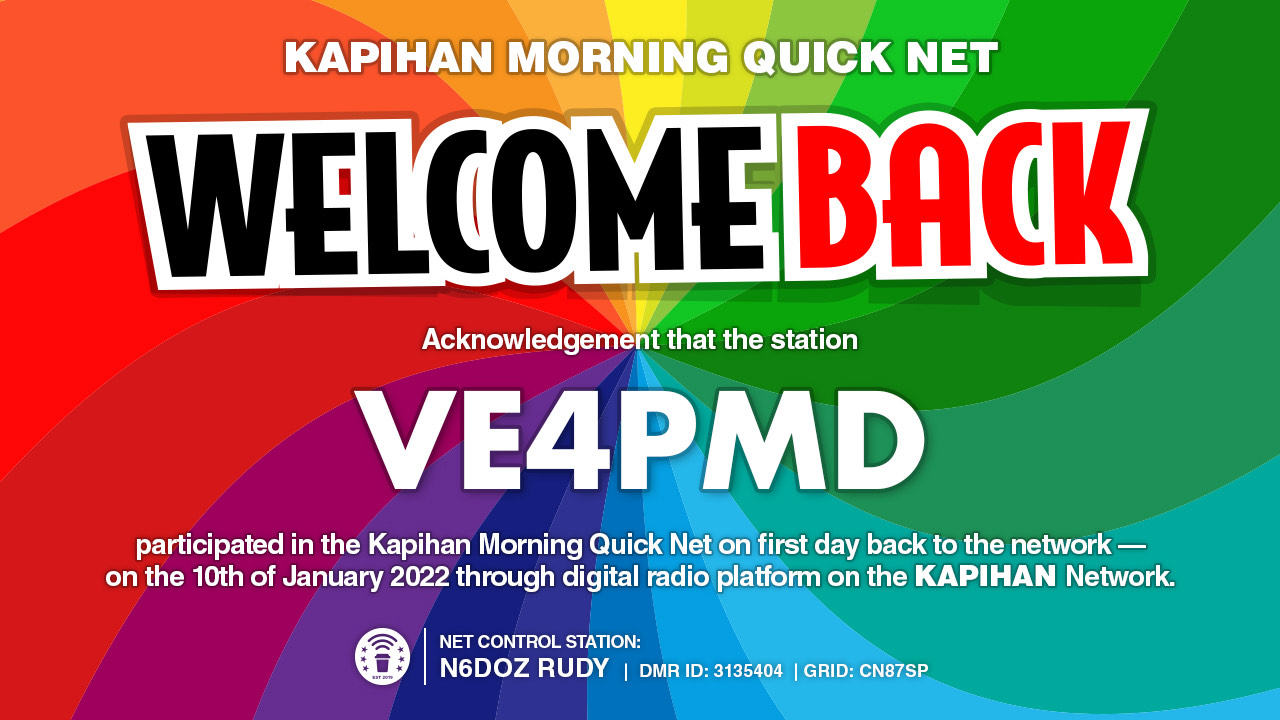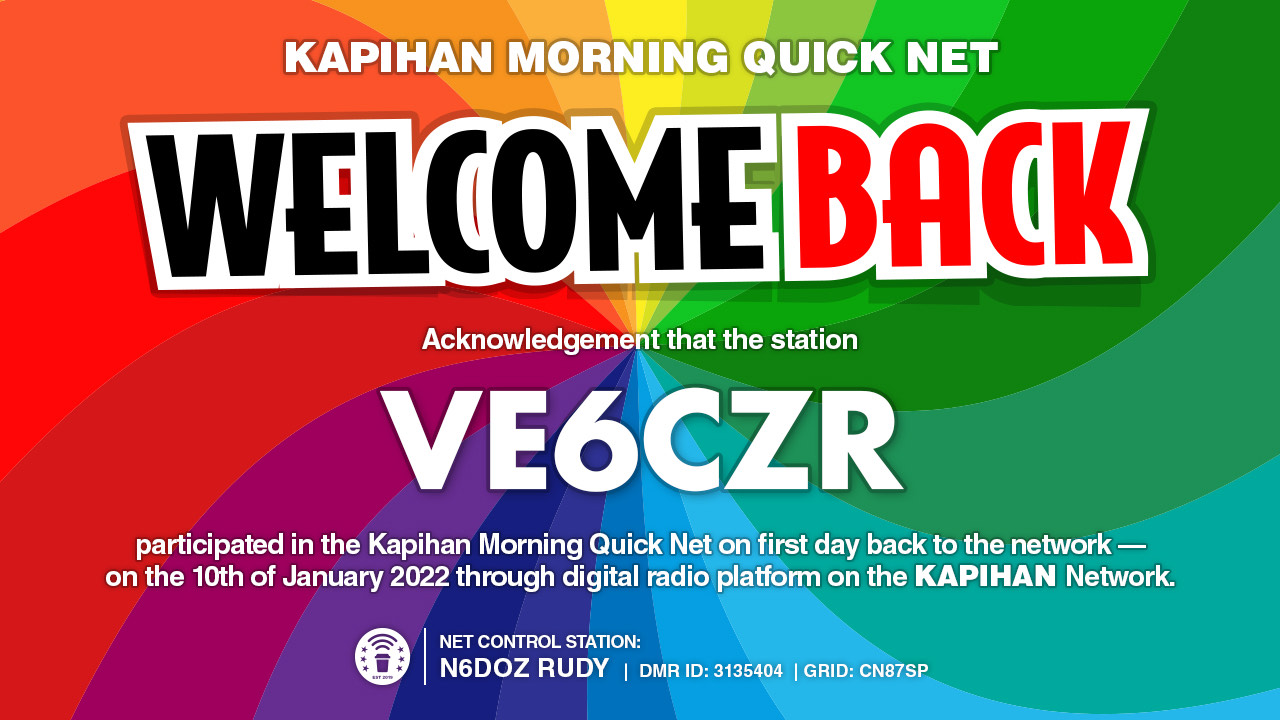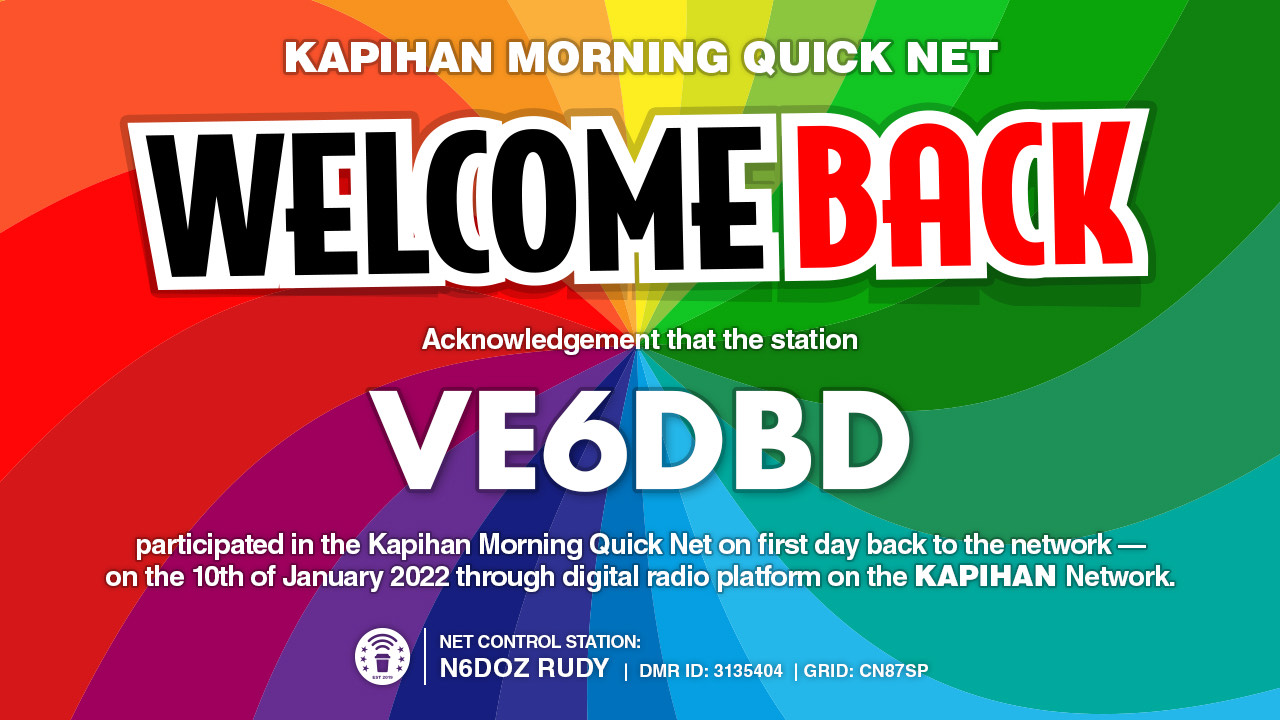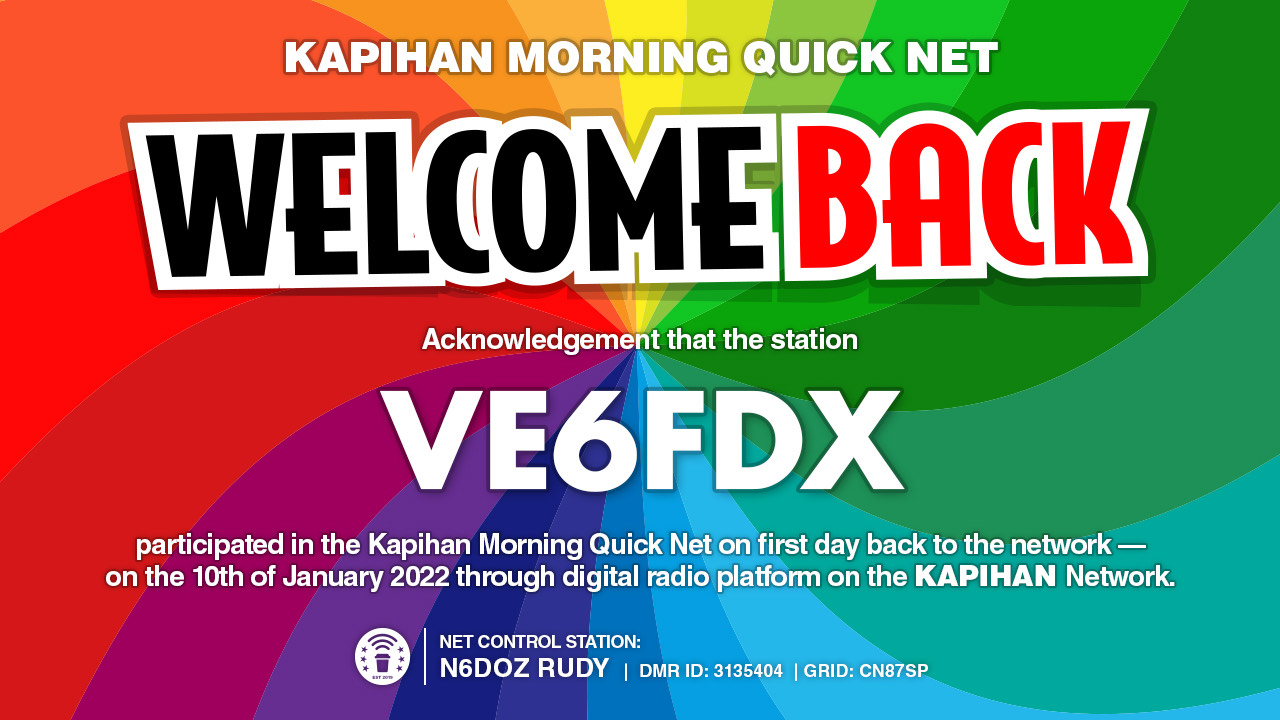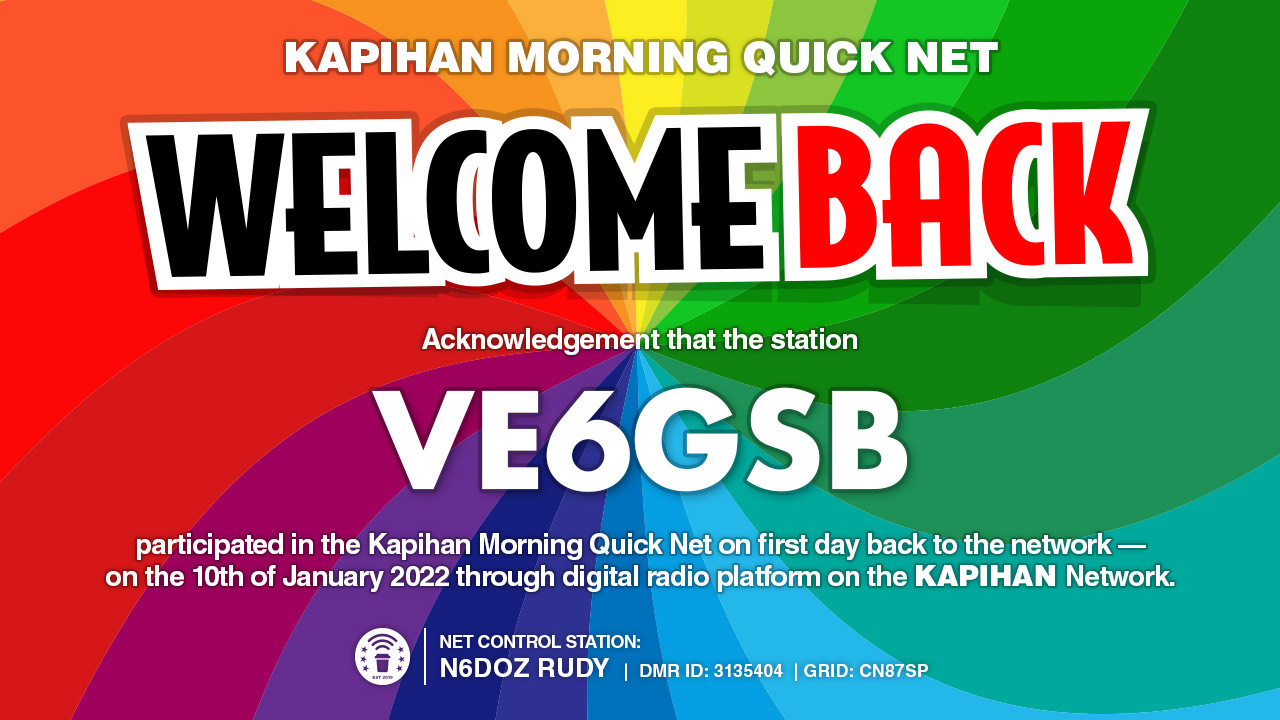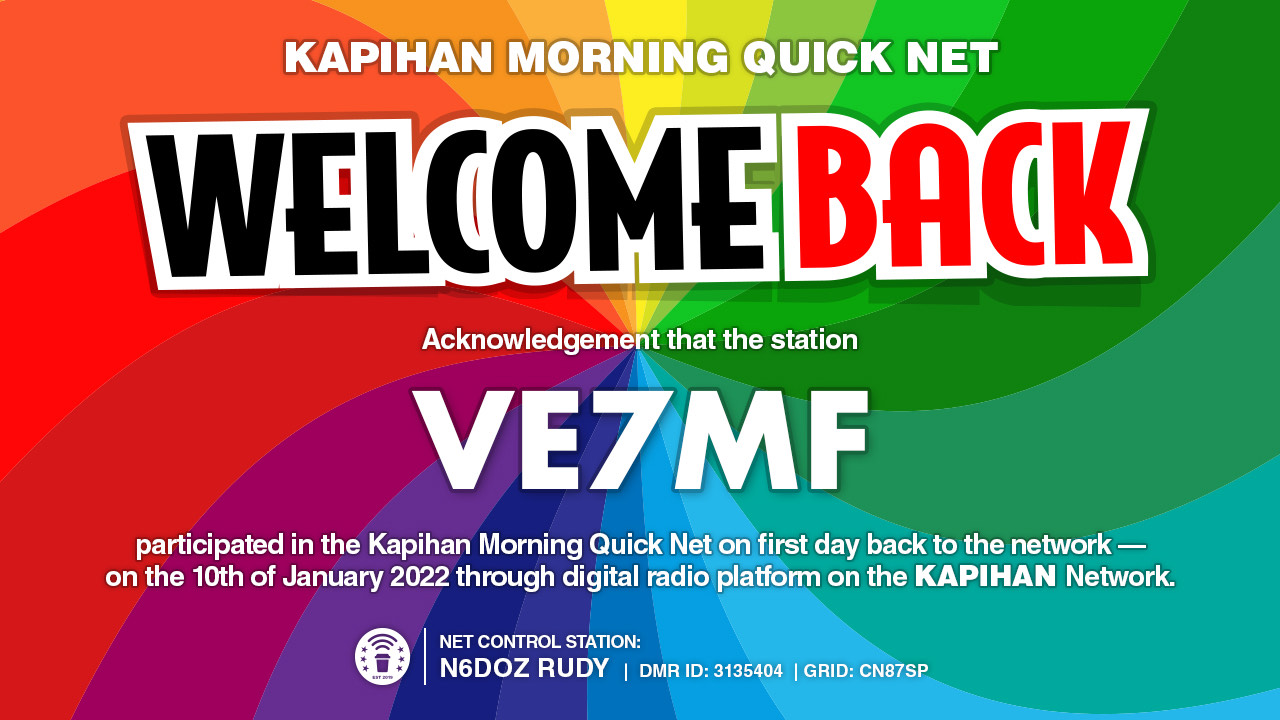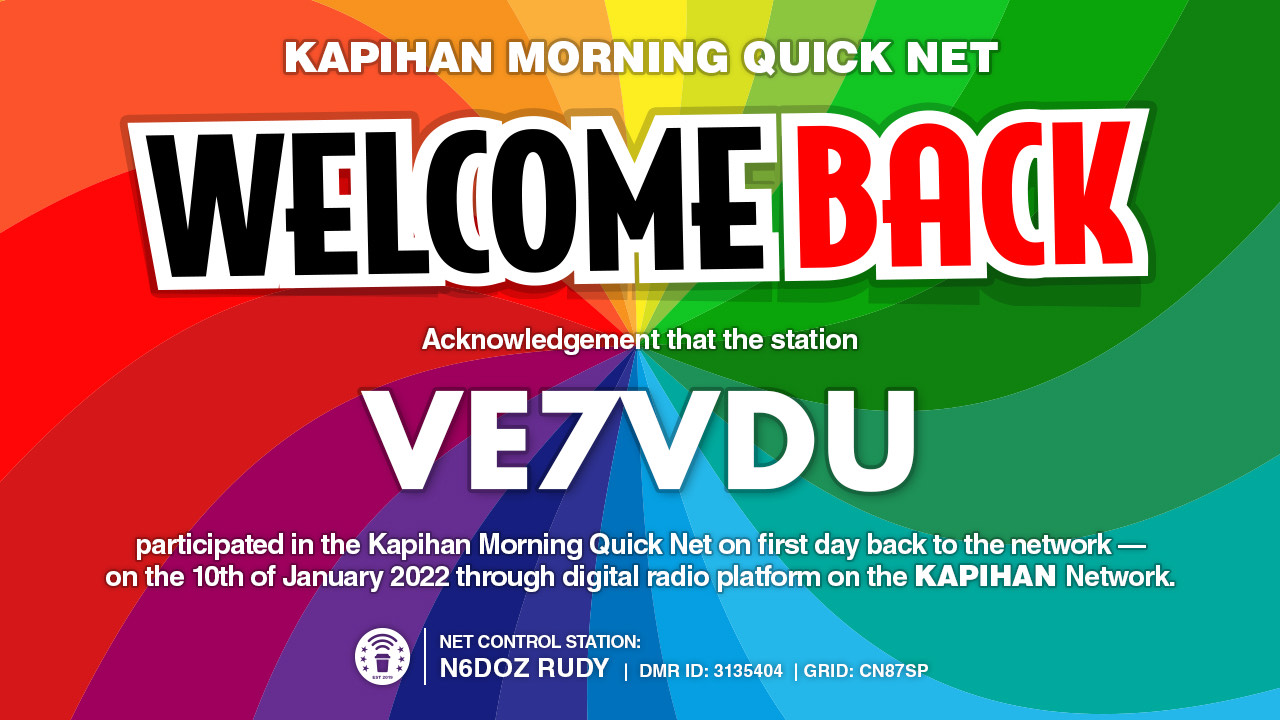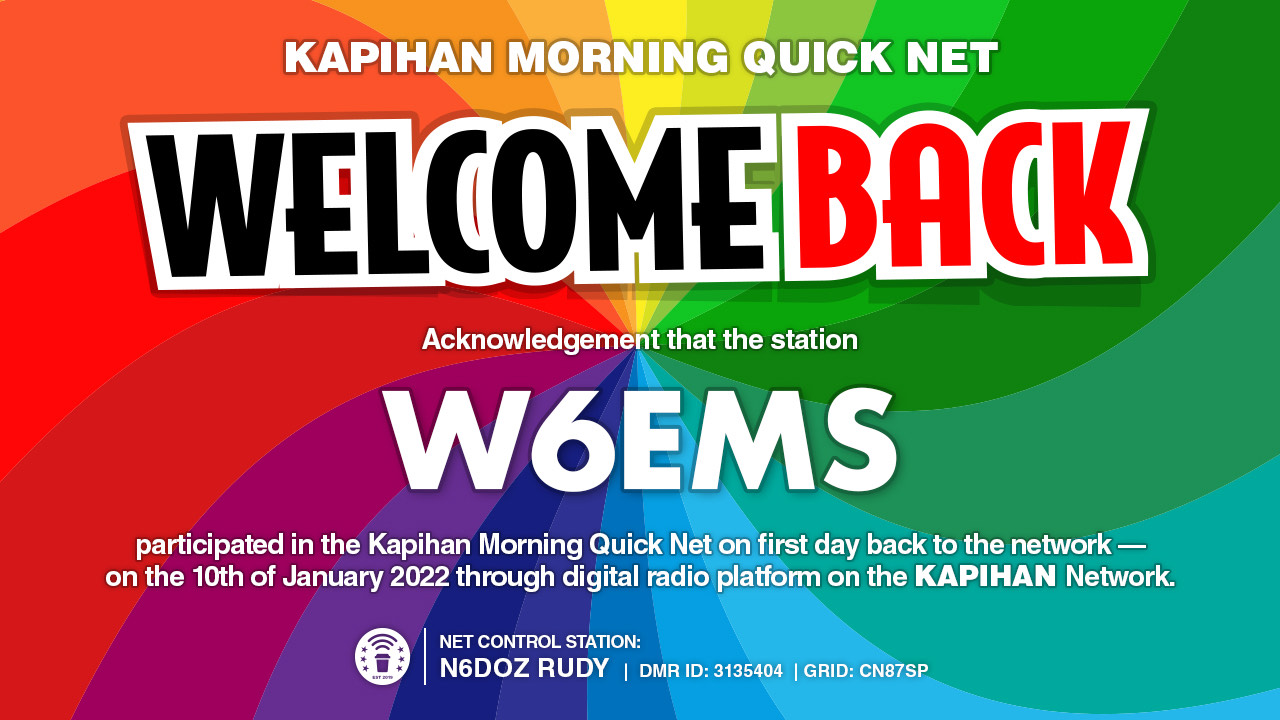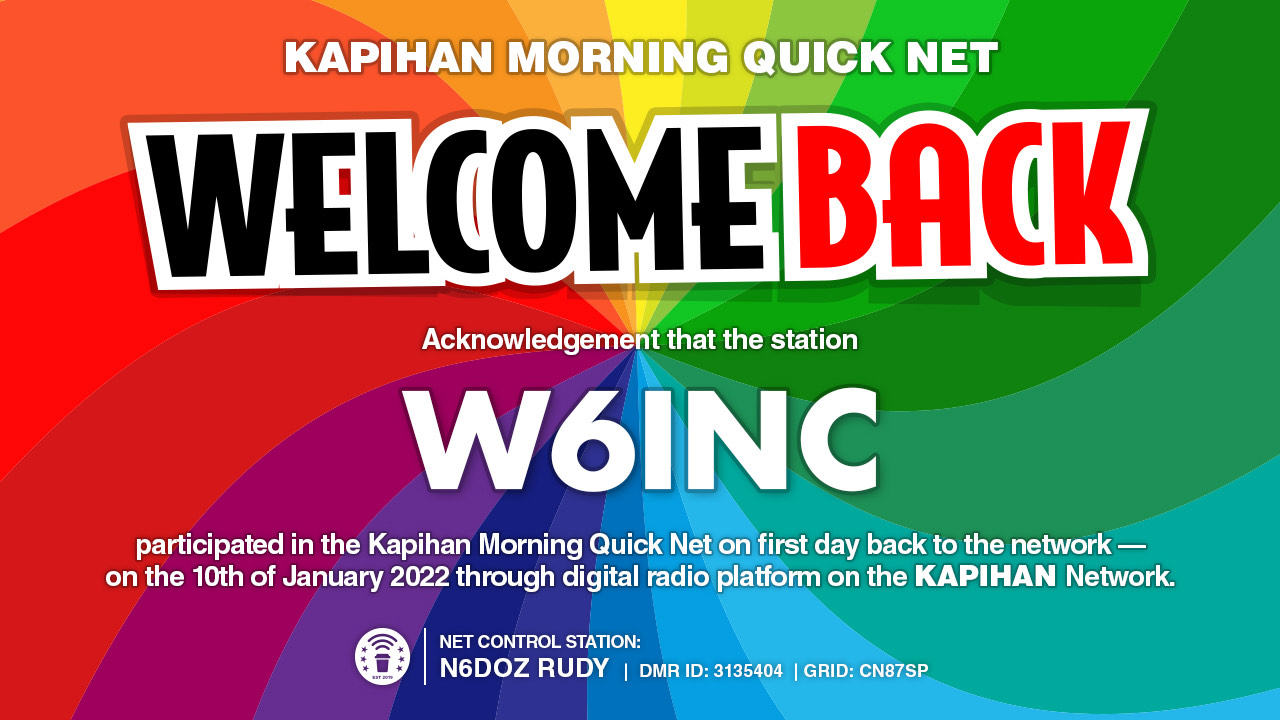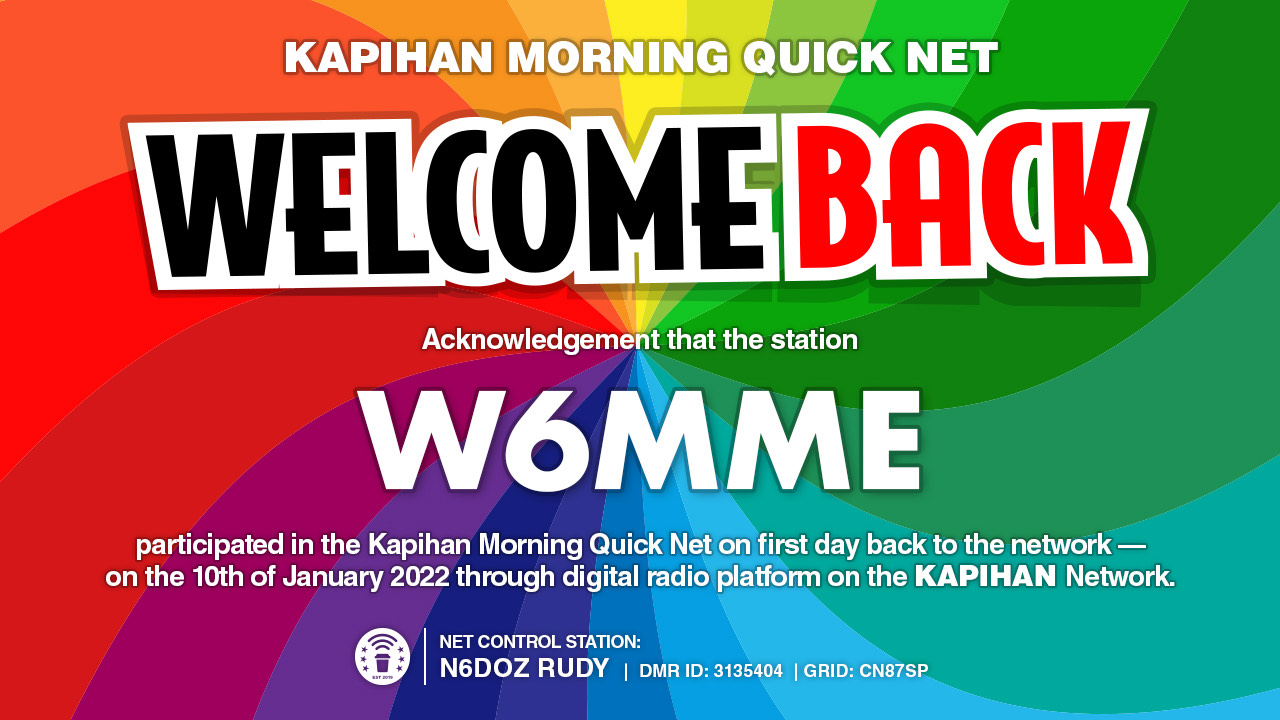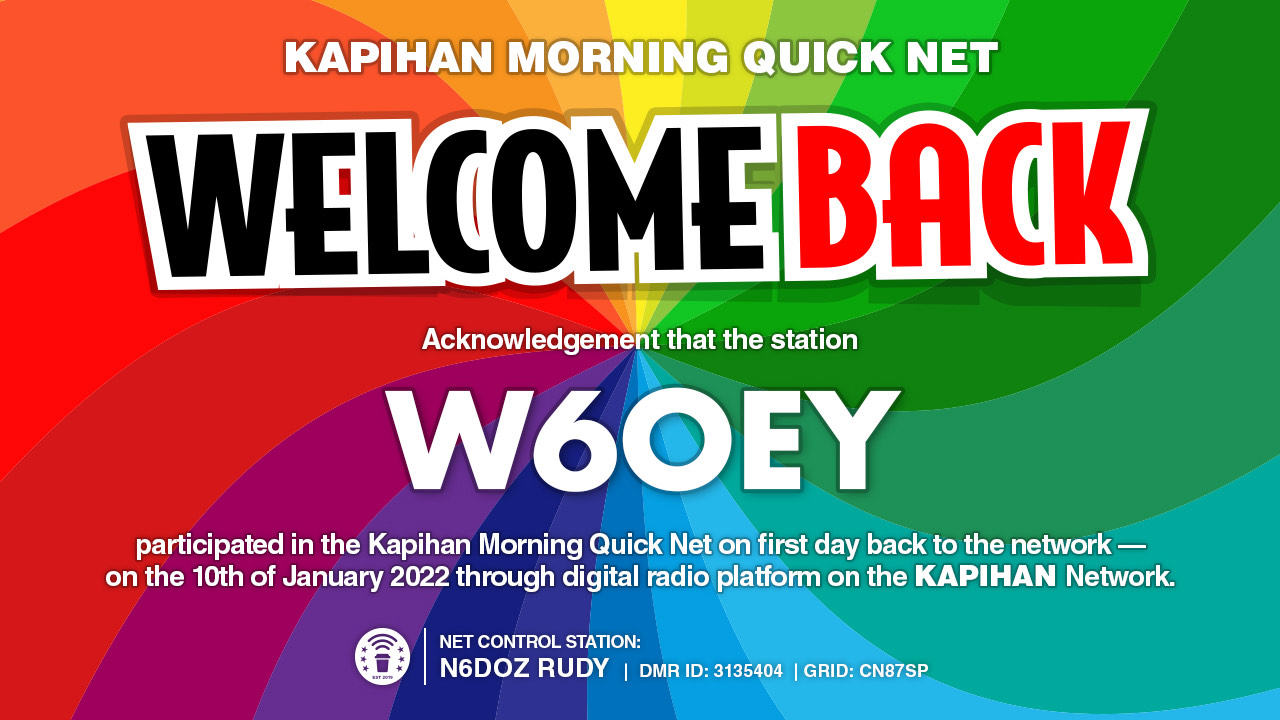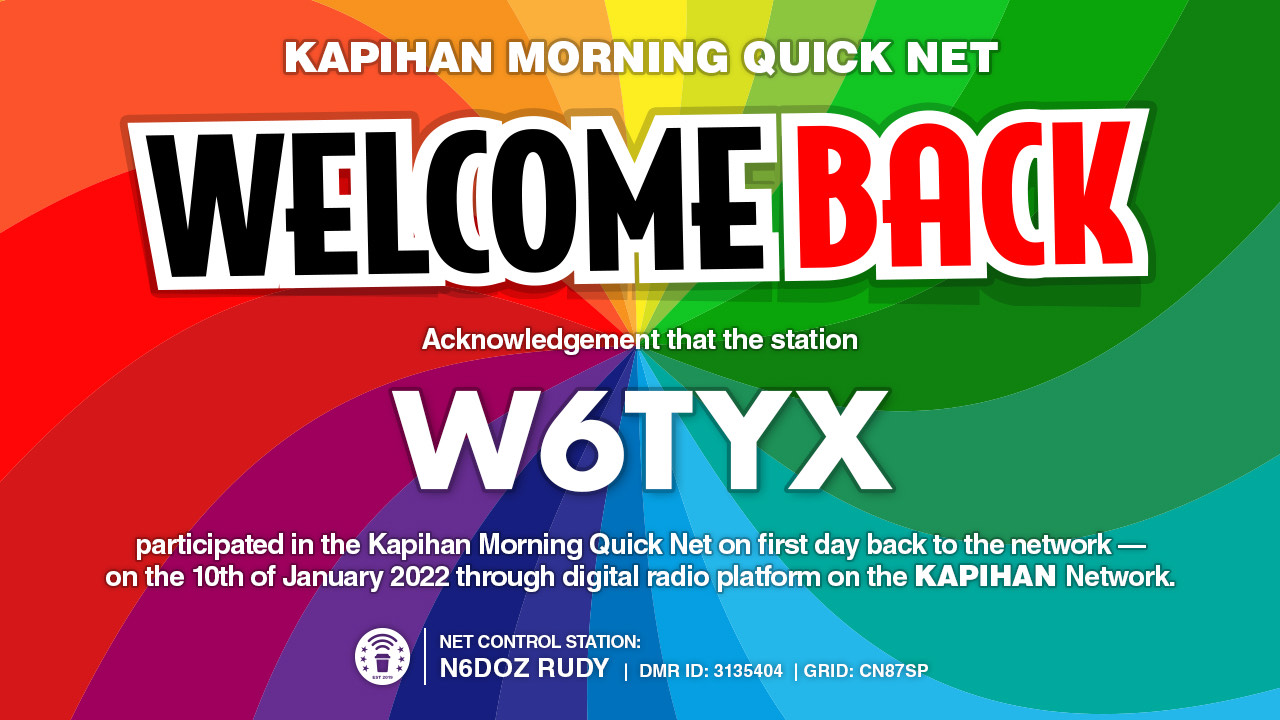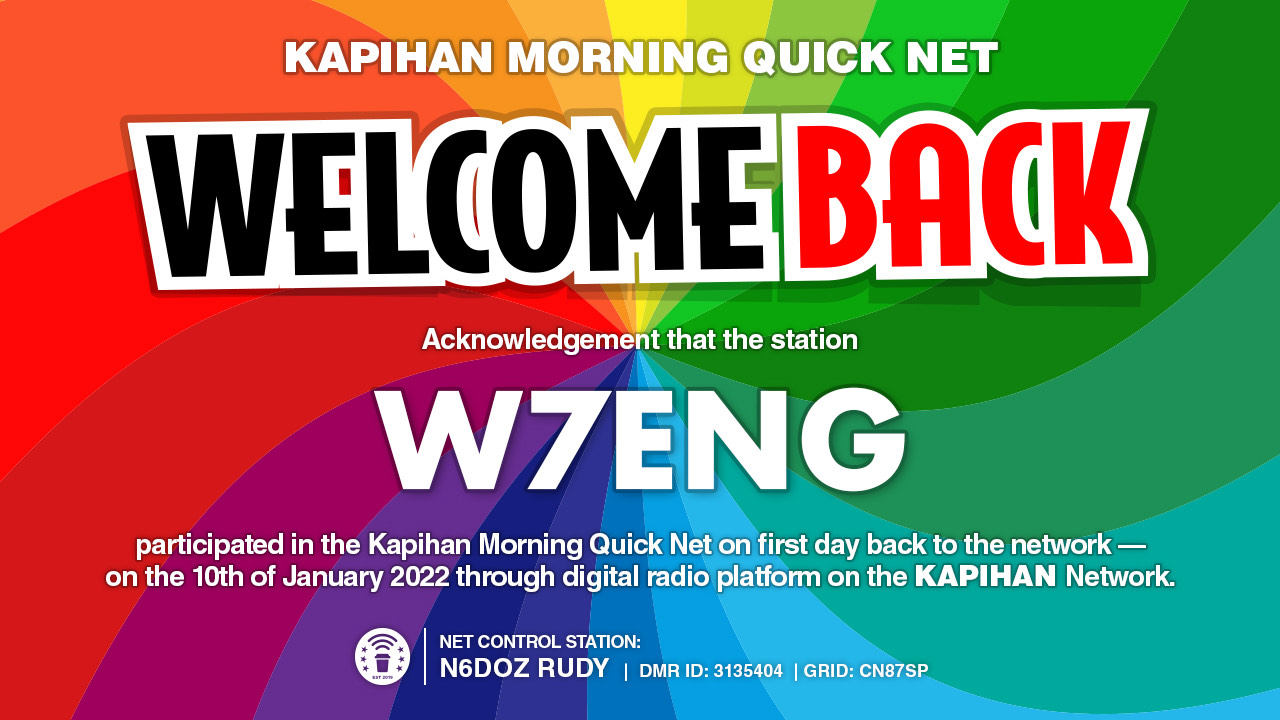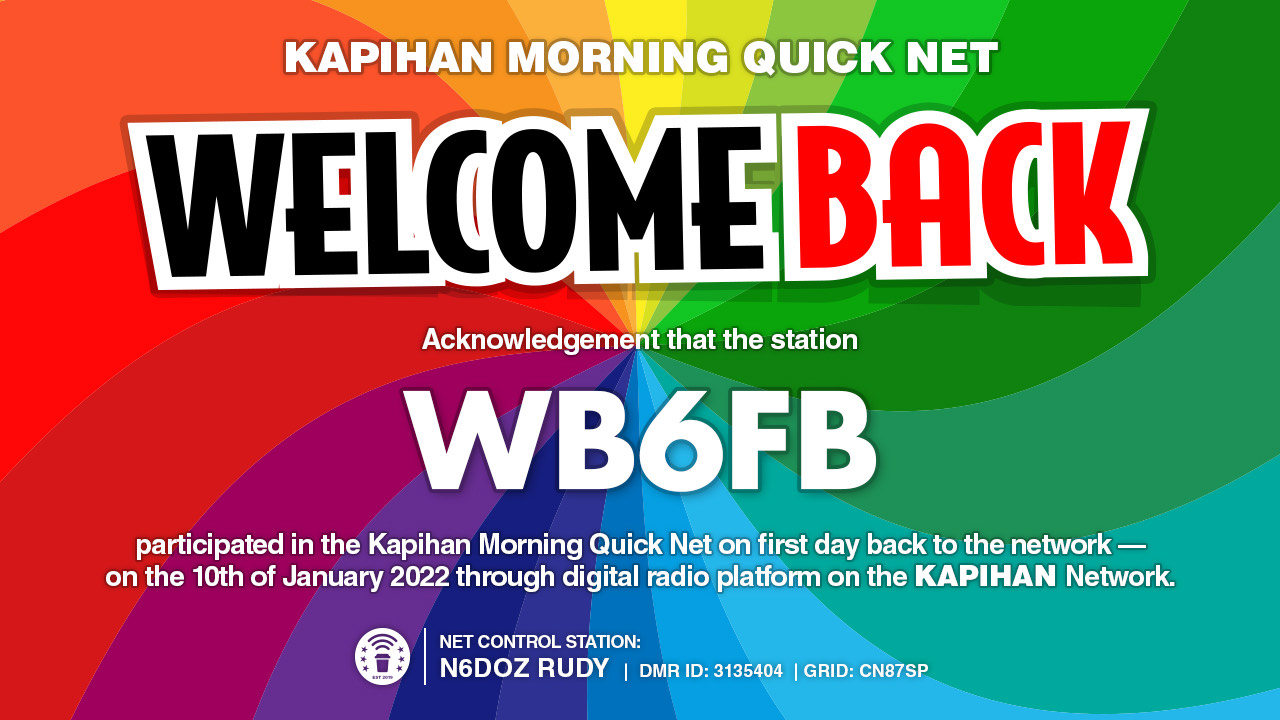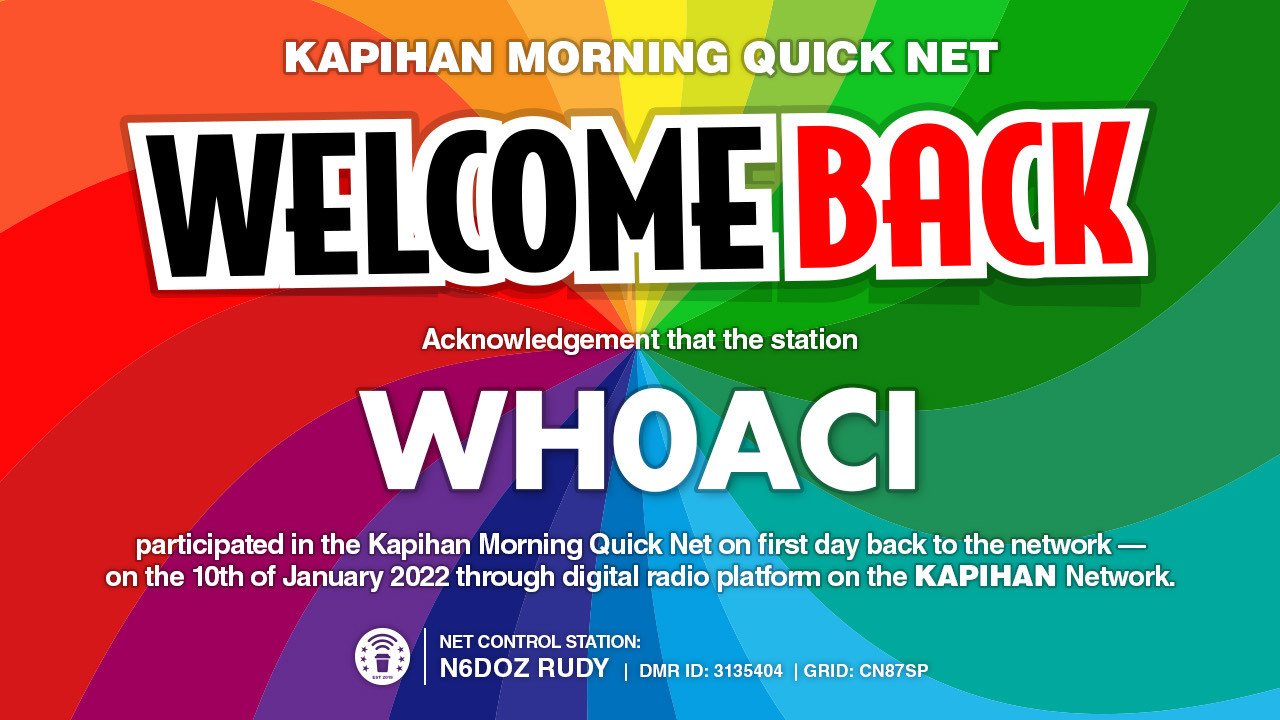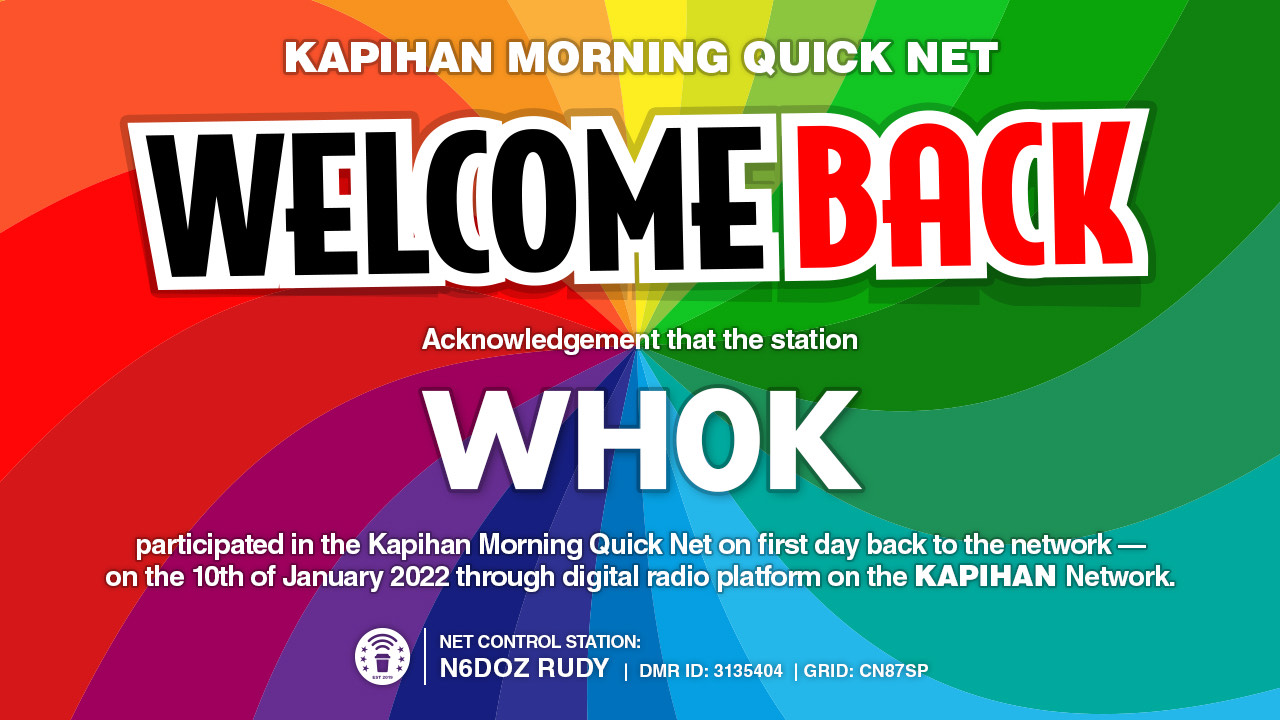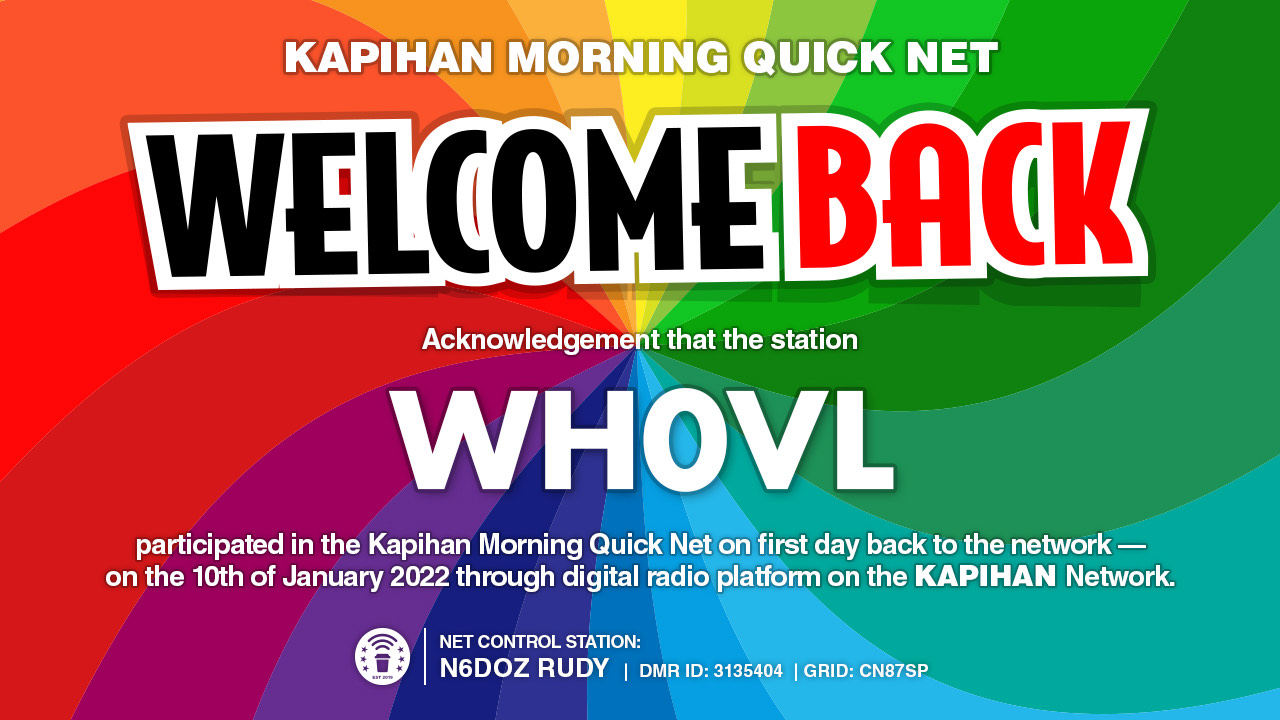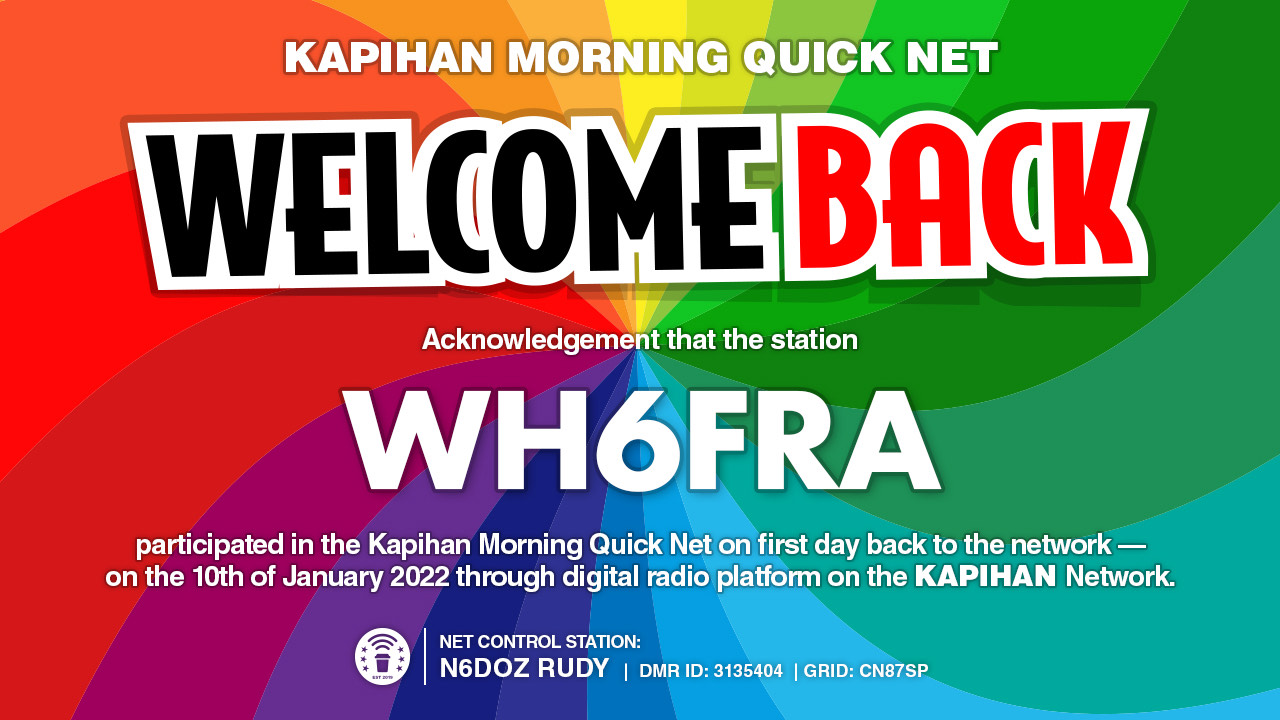 View Net Log >