Double Duty 2023 eQSL Cards
Nov 18, 2023 @ 07:18 AM
These eQSL were issued to confirm the participation of the stations in both back-to-back nets of TGIF KAPIHAN Net and DX1CC Quick Net on the weekend of the 17th and 18th of November 2023, called by a SOLO Net Control Station 4I1RMC Richard—through digital radio platform on the KAPIHAN Network.
Net Control: 4I1RMC Richard
Thank you for participating. Salamat po sa inyong lahat. 7-3!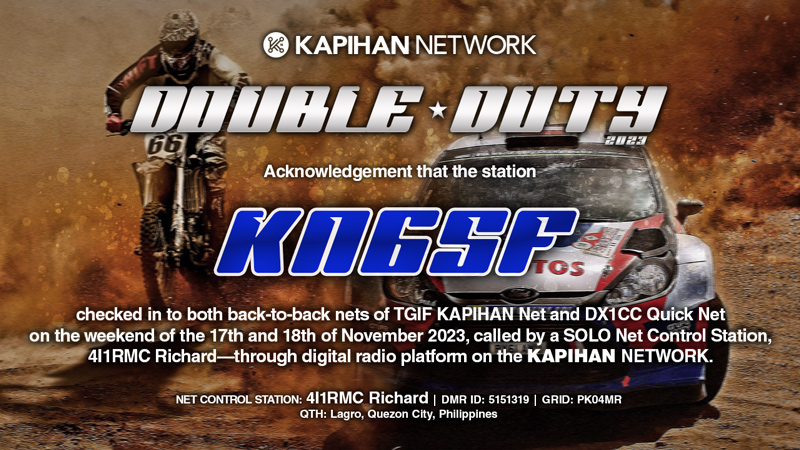 View TGIF KAPIHAN Net log sheet >
List and download the eQSL files >
View entirety of the cards >