Dec 30, 2022 @ 12:53 PM
These eQSL cards were issued to confirm the participation of the stations and their club station with the KAPIHAN Quick Net on the 30th of December 2022, during the remembrance of Jose Rizal Day—through digital radio platform on the KAPIHAN Network.
Net Control: N6DOZ Rudy
Thank you for participating. Salamat po sa inyong lahat. 7-3!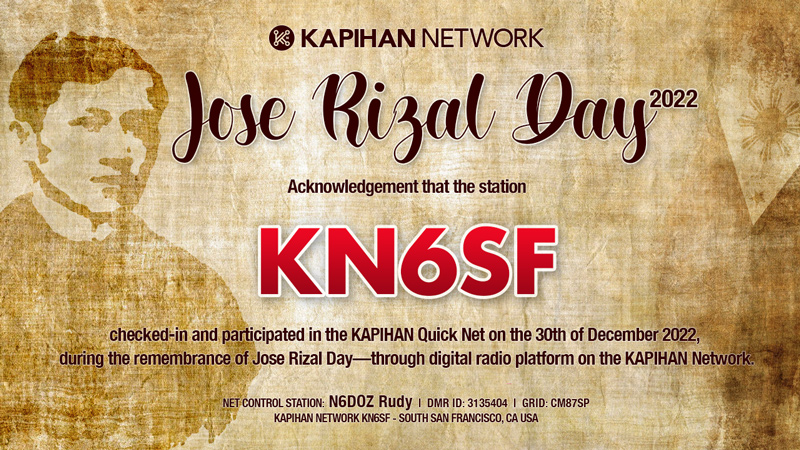 View the net log sheet >
View the entirety of the eQSL Cards >