DX2AFP Ilocos in San Francisco 2023 eQSL Cards
Nov 12, 2023 @ 10:48 AM
These eQSL were issued to confirm the participation of the stations in the DX2AFP Evening Net - Ilocos In San Francisco 2023, while conducted by the Net Control Station N6DOZ Rudy, who is celebrating the first year anniversary of his Honorary Membership with DX2AFP—through digital radio platform on the KAPIHAN Network.
Net Control: N6DOZ Rudy
Thank you for participating. Salamat po sa inyong lahat. 7-3!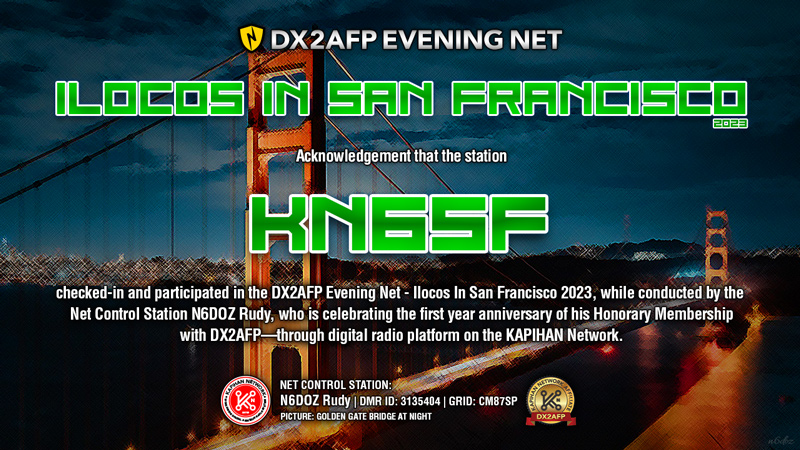 List and download the eQSL files >
KAPIHAN Network Affiliate Page >
View entirety of the eQSL cards >