DX2BSP First Digital Net 2023
Sep 14, 2023 @ 06:28 AM
These eQSL cards were issued to confirm the participation of the stations in the DX2BSP Morning Net on Thursday, September 14, 2023 (PH), the first-ever, worldwide digital net for DX2BSP Padli Amianan Radio Enthusiasts (PARE), Inc.—through digital radio platform on the KAPIHAN Network.
Net Control: EI2/VA3TIQ
Thank you for participating. Salamat po sa inyong lahat. 7-3!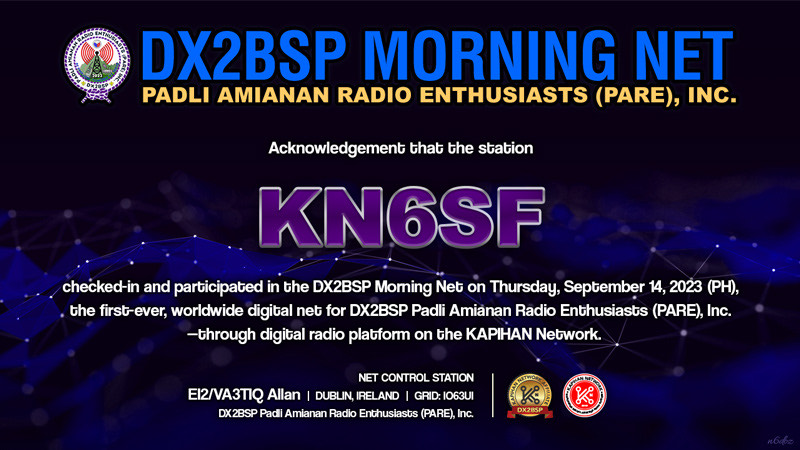 List and download the eQSL files >
View the entirety of the eQSL Cards >